If you're a serious athlete looking for a way to boost your performance, you may be interested in trying out NAC. Whether it's to improve high-intensity exercise performance or reduce exercise-induced inflammation, NAC may be a novel way to boost your performance.
If you're interested in trying one of the best NAC supplements available, take a look at our full list to see which other products we recommend as well!
In a hurry and can't keep reading? How about you check out the Nutricost NAC.
Nutricost NAC, a budget-friendly option, is our top choice for N-Acetylcysteine supplements due to its affordability, third-party certifications, and consistent quality assurance, although a double serving is recommended for optimal effects.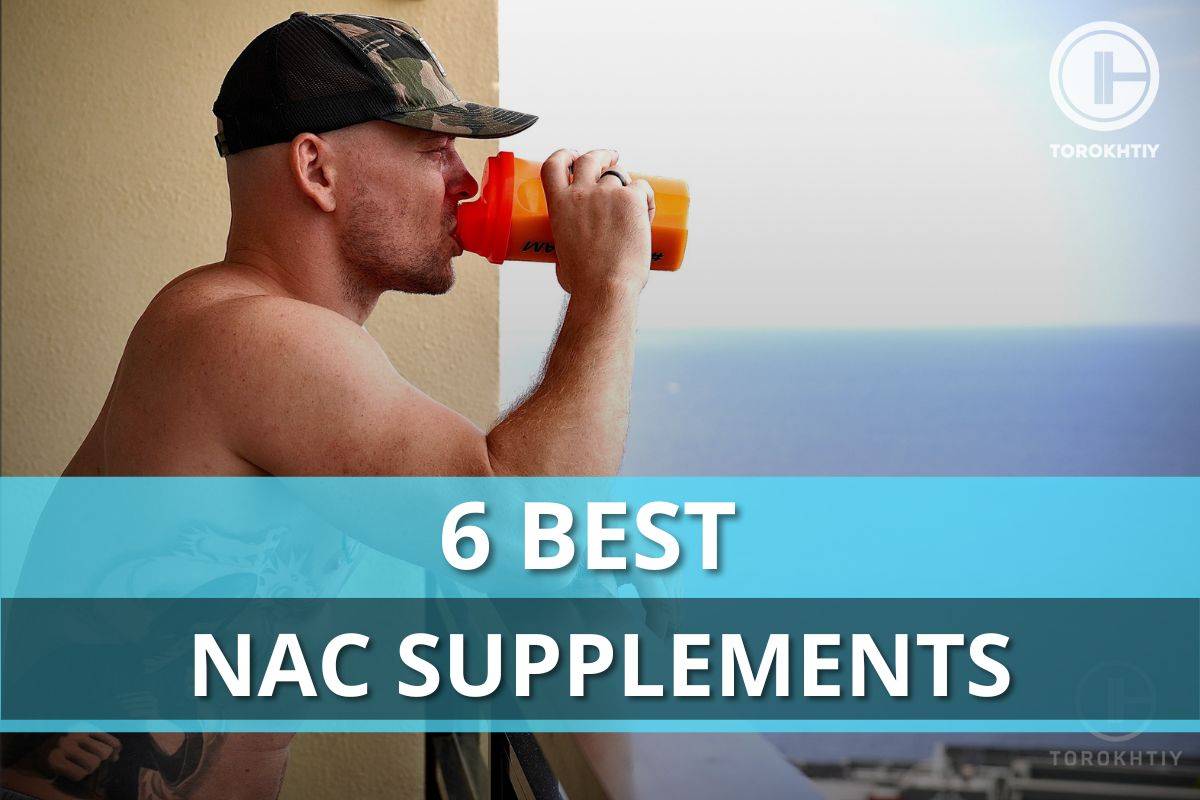 Top 6 Best NAC Supplements Reviewed
Form: Capsules

Suitable for Vegans: Yes
Servings per Package (for 1200 mg of NAC): 90
Price per Serving: ~$0.24
Company Founded: 2012
Recommended by Athletes: Paul Maile, Max Tooley, Amari Whiting
Starting our list of the best N-Acetylcysteine supplements is Nutricost, mainly for their third-party certifications and excellent price. Let's take a closer look.
Like many of the products on our list, Nutricost is dosed at 600mg servings. To achieve optimal ergogenic effects from NAC, we recommend taking 1200mg, so you will have to double the dose here.
It's worth noting that despite their affordable prices, Nutricost always delivers outstanding quality. This product comes backed with GMP certification, third-party testing, as well as Nutricost's quality guarantee.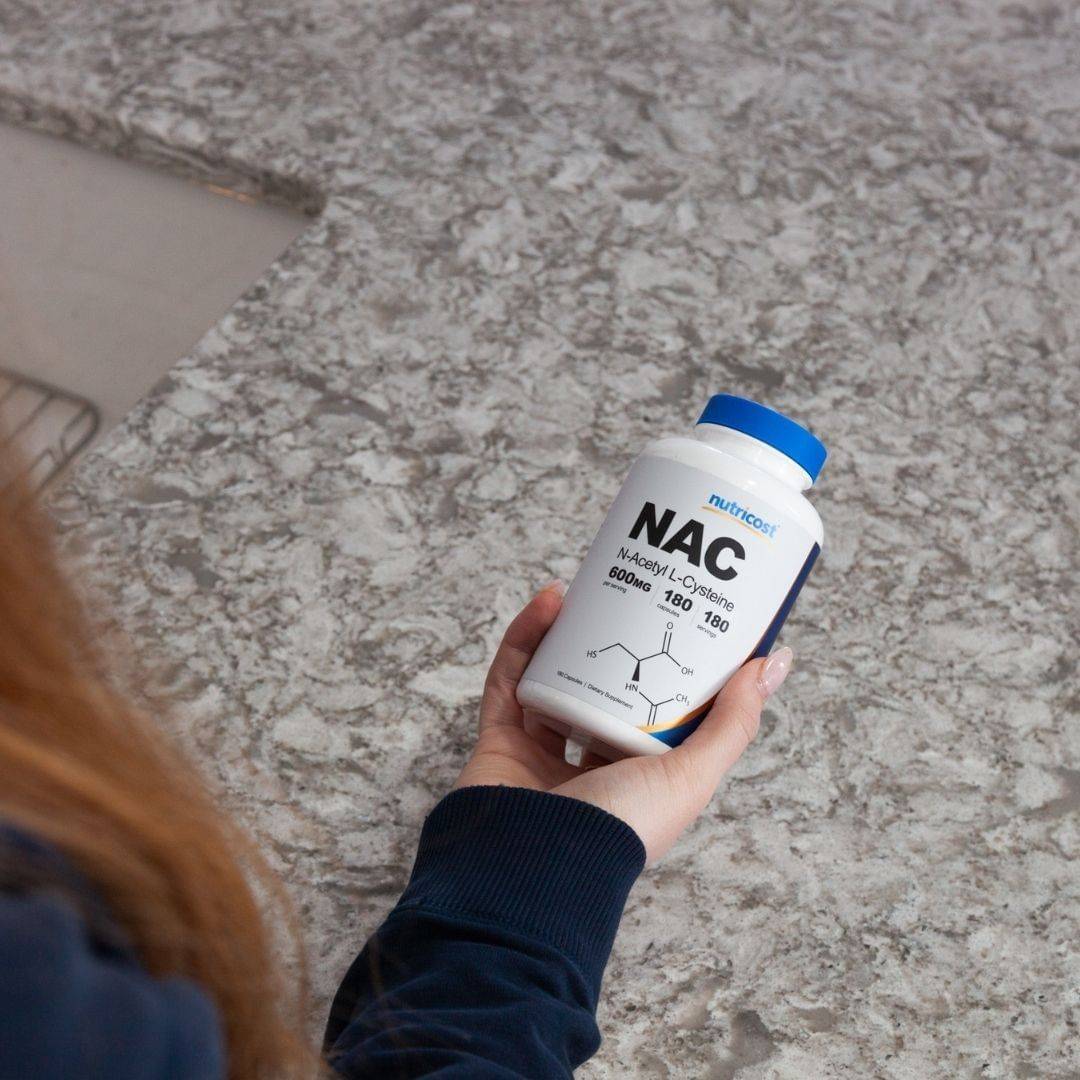 This is also one of several products on our list that uses vegan NAC, as well as a completely vegan-friendly capsule, making it ideal for those who choose to avoid animal products.

Finally, you can't beat the price, as Nutricost offers one of the most budget-friendly supplements on our list at only ~$0.24 per serving.
Nutricost NAC is a dependable option valued for its affordability and commitment to quality, appealing to vegans with its plant-based NAC and animal-friendly capsules, making it a well-rounded and cost-effective choice for supplement enthusiasts.
Nutrition Label Transparency:
10
Excellent budget-friendly choice

Comes with multiple quality seals
Dosed at about half the recommended serving size

Large capsules may be difficult for some to swallow
Taking the runner-up spot on our list is NOW Foods, delivering an all-around fairly similar product to Nutricost. Let's see how this product separates itself from the top spot on our list.
First, it comes in the same fairly low serving size of 600mg per capsule. This means you'll need to take 2 capsules to get an effective dose of 1200mg. However, this is the only product on our list to feature additional ingredients Selenium and Molybdenum. While the benefits of selenium relate to the prevention of diseases, it's unclear what the benefit of molybdenum is here.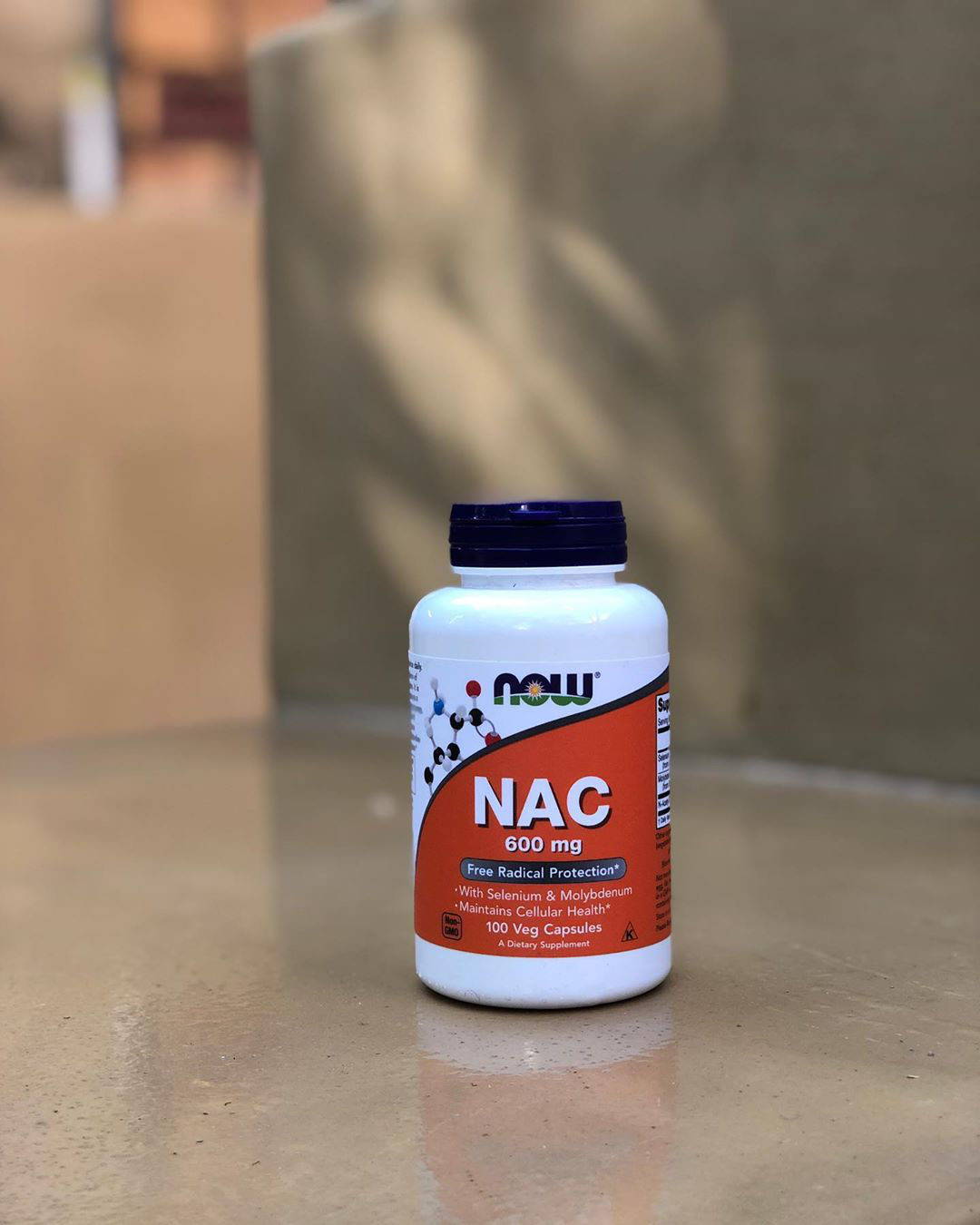 Similar to Nutricost, NOW Foods always delivers on third-party certifications. This product is both GMP and UL certified, ensuring excellent quality across the manufacturing process. It's worth noting that NOW also partners with Vitamin Angels, a healthcare nonprofit!

Like Nutricost, NOW also uses vegan NAC and uses plant-based ingredients in its formula making it 100% vegan-friendly.
While all NAC supplements are relatively cheap, NOW narrowly beats out Nutricost to be the most budget-friendly supplement on our list at only ~$0.23 per serving.
NOW Foods earns the runner-up spot with an NAC supplement akin to Nutricost, boasting a vegan-friendly formula that includes selenium and molybdenum, endorsed by GMP and UL certifications, while maintaining an economical price point.
Nutrition Label Transparency:
10
Most budget-friendly option

Selenium is a nice inclusion

Excellent third-party certifications
Molybdenum doesn't appear too beneficial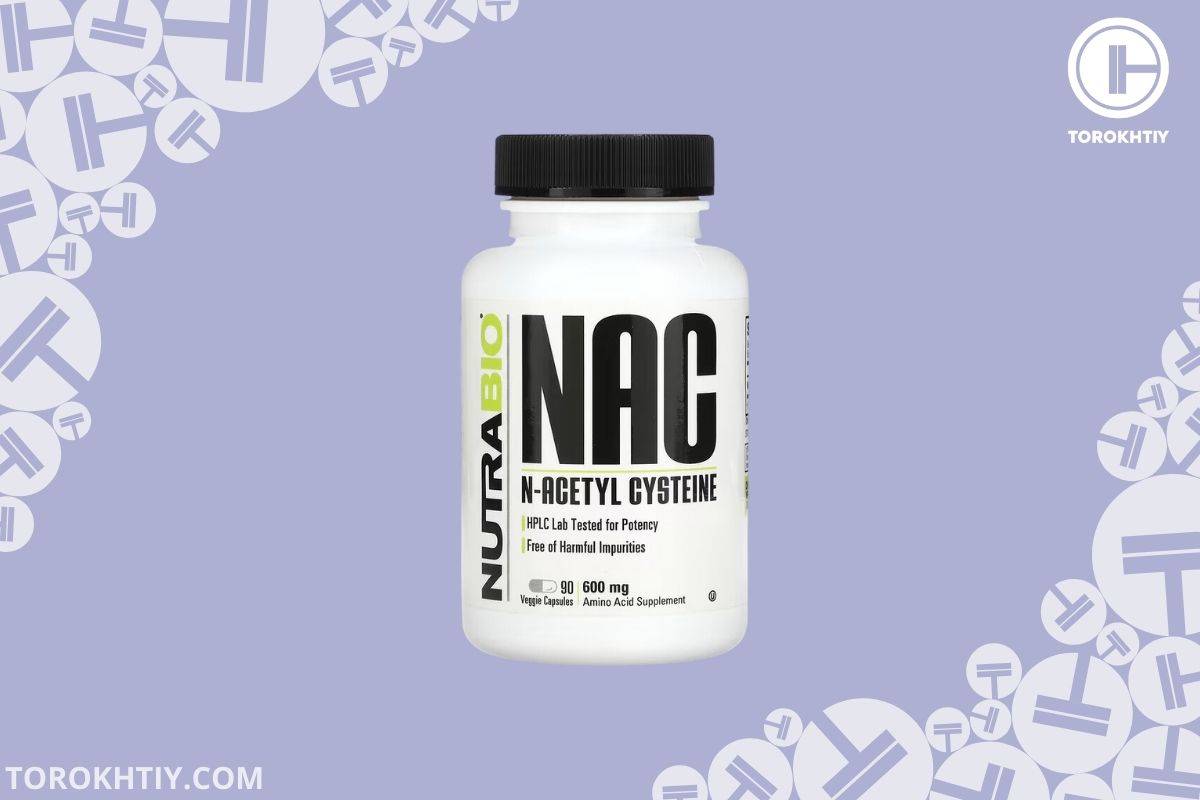 The third option on our list is Nutrabio Labs with their NAC supplement. So, is there anything that makes this supplement unique when compared to the top 2 options on our list? Let's find out!
First, Nutrabio's product has the same issue as the top 2 spots on our list with the recommended serving only being 600mg. As with the top 2 products, you'll need to take 2 capsules to get an effective dose.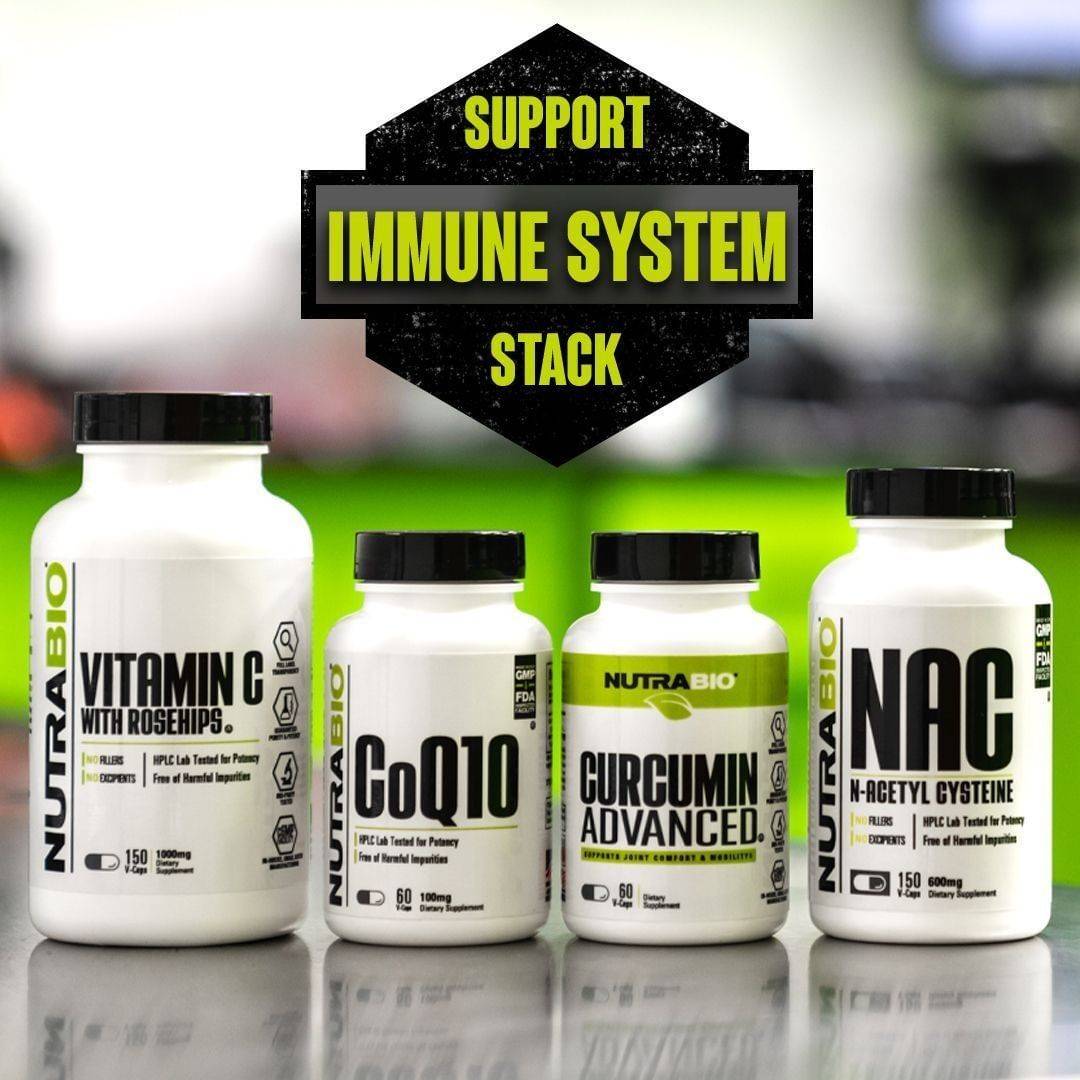 Nutrabio also offers decent third-party testing, with HPLC lab testing for potency and impurities. However, there is no GMP certification, which is always beneficial to ensure high-quality manufacturing.

It's worth noting that although this product is made from vegetable capsules, and is vegetarian, it's unclear if the NAC used is completely vegan-friendly. It may not contain any animal products, it's just unclear based on Nutrabio's product information.
Finally, there's a significant jump in price here from the top 2 products on our list. Each 1200mg serving of NAC will cost you about ~$0.40, which is nearly twice as much as the top 2 products on our list.
Earning the third position on our list, Nutrabio Labs' NAC supplement aligns with the serving size of the top two options, but sets itself apart by lacking GMP certification and offering a slightly higher price per serving.
Nutrition Label Transparency:
9.5
Still affordable despite being more expensive than our top products
May not be vegan-friendly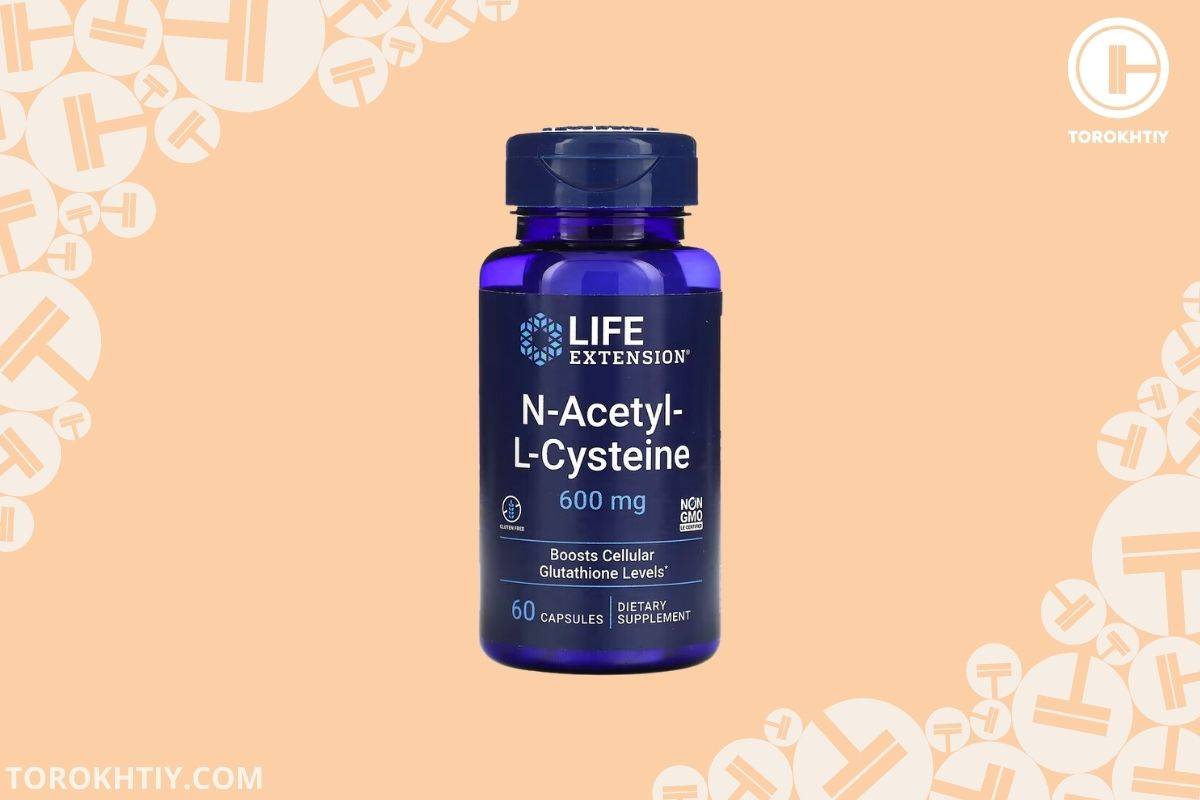 Form: Capsules

Suitable for Vegans: No
Servings per Package (for 1200 mg of NAC): 30
Price per Serving: ~$0.40
Company Founded: 1980
Recommended by Athletes: Jonas Kuehne, Kylie Ivanir, Gwen Gottlieb
Next on our list is a NAC supplement from Life Extension. Let's see how this supplement stacks up with the other products on our list.
First, like most of the other products on our list, you can expect a 600mg serving size. This means you'll have to take double the recommended amount to reach an effective dose of 1200mg.
Despite being gluten-free and non-GMO, it's worth noting that this is the first supplement on our list not to feature any additional third-party certifications. While this is still likely a high-quality product, third-party certifications help to ensure a guaranteed level of quality.
Similar to Nutrabio's product, despite using a vegetarian capsule, Life Extension makes no claims about whether they use vegan NAC. As a result, it's difficult to say whether their product is entirely vegan-friendly.
Finally, this product does come at a very similar price point to Nutrabio at about $0.40 per serving. While this is still relatively affordable, some added certifications would elevate this product significantly.
Life Extension's NAC supplement, though mirroring a typical serving size, differs by lacking third-party certifications, potentially affecting quality, and shares a comparable price point with Nutrabio, with uncertainties regarding its vegan suitability.
Nutrition Label Transparency:
9.5
Plenty of excellent reviews (~7,000 5-star ratings on iherb.com)
No third-party certifications
Form: Capsules

Suitable for Vegans: Yes
Servings per Package (for 1200 mg of NAC): 50
Price per Serving: ~$0.66
Company Founded: 2004
Next up on our list is Vital Nutrients, which is the first supplement we'll be covering so far to feature an effective labeled dose at 1200mg per serving. Let's see how it compares to the rest of the products on our list!
As mentioned, this is the first product we've covered to list its serving size as 1200mg. This is still split up over 2 capsules, but it's nice to have a more accurate dose listed on the package.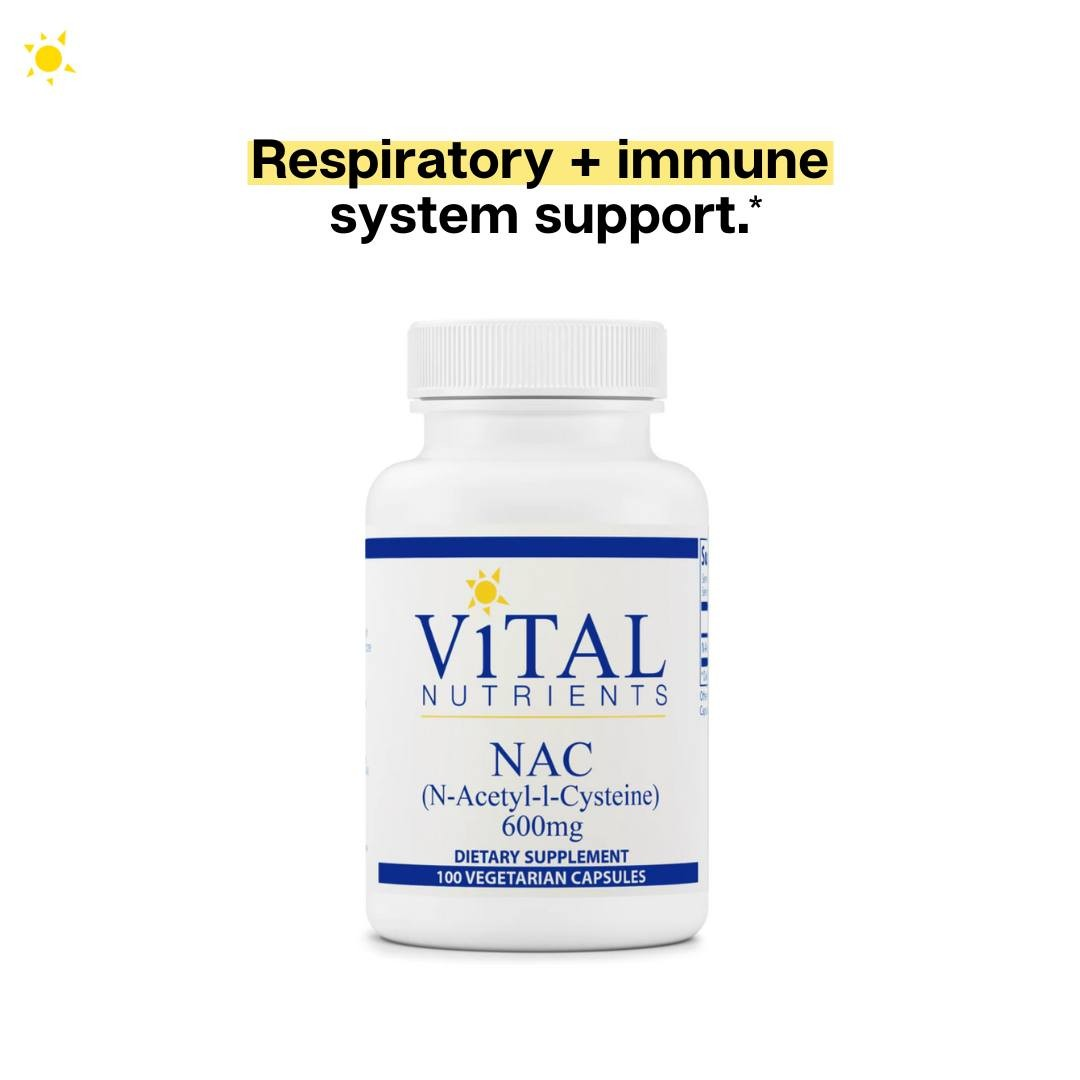 Vital Nutrients claims their materials and finished products are both independently tested by labs in the U.S. It's worth noting that this product doesn't have any additional third-party specifications despite these claims.

It appears that Vital Nutrients supplement is also completely vegan, as they assert their product doesn't contain any dairy or egg products. It is also made with a vegetable cellulose capsule, so there's no gelatine present here either.
This is the most expensive product we've covered so far at about $0.66 per serving. It's unclear why Vital Nutrients is so much more expensive than products like Nutricost and NOW Foods which both come at about a third of the cost.
Vital Nutrients offers an accurate serving size, underscores U.S. lab testing for quality assurance, and suggests its vegan-friendly nature, although it comes at a relatively higher cost compared to other selections.
Nutrition Label Transparency:
9.5
Only product on our list that's effectively dosed

Completely vegan-friendly
Most expensive product on our list

No official third-party certifications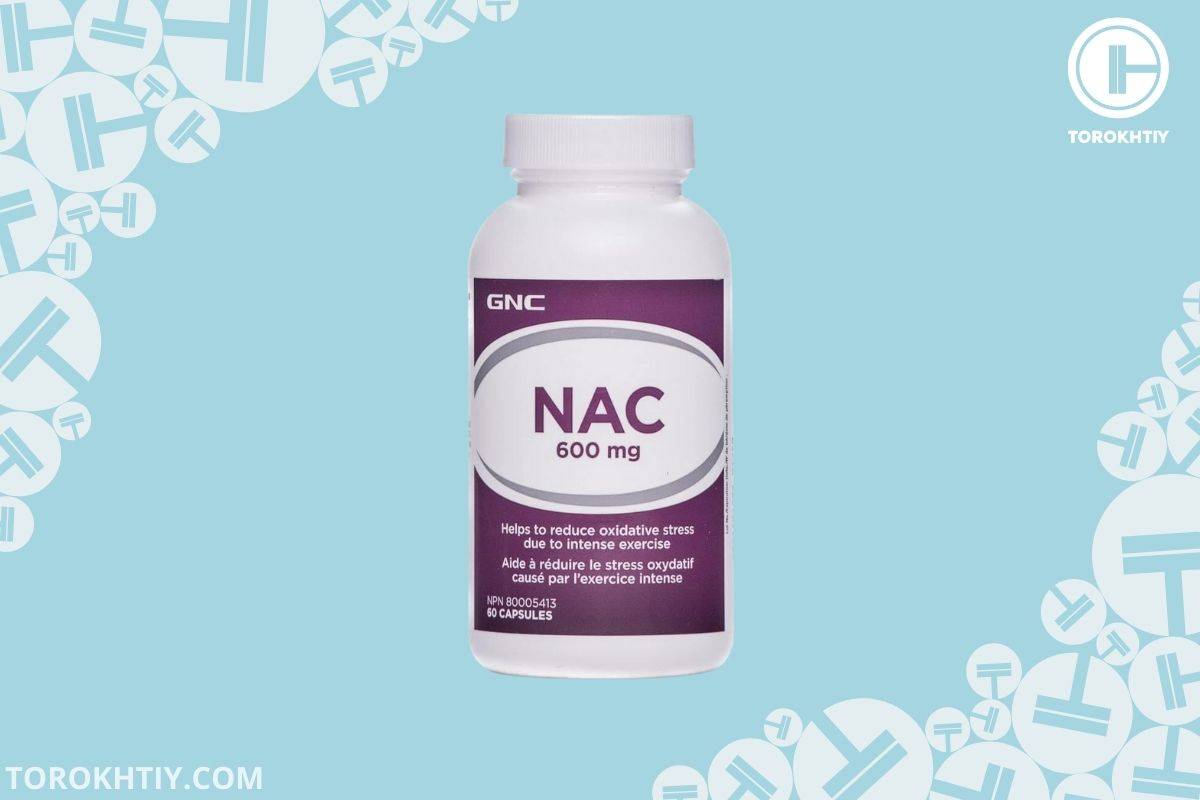 Taking the final spot on our list is GNC's NAC, which ended up so low on our list because it is currently not available. While GNC may re-release their NAC product down the line, as of right now it does not appear to be in production, which is why we can't place it higher on our list.
Like most of the other products on our list, this NAC comes in 600mg servings, meaning 2 would have to be taken to get an effective dose.
It's worth noting that although GNC assures high standards of safety and quality, there are no direct third-party certifications available for this product.
This product is also made with a gelatin capsule, so it isn't completely vegan-friendly either.
We can't offer any information on the pricing of this product as it's currently unavailable on Amazon and is not listed on GNC's website. While this may be temporary, GNC may have completely ceased production of this product.
GNC's NAC takes the final spot on our list, primarily due to its current unavailability, standard serving size, absence of third-party certifications, and non-vegan composition with gelatin capsules.
Nutrition Label Transparency:
9.5
Comes with quality assurance from GNC

Plenty of positive reviews on Amazon

Clear labeling on the packaging
What Is NAC and What Is It Used For?
If you're unfamiliar with what NAC is, we'll be going over this supplement and its purposes below! In short, it's a precursor for the amino acid L-Cysteine and is mainly used for possible anti-inflammatory effects. On top of being used for treating many medical conditions, it may also have some applications for serious athletes.
NAC, or N-Acetylcysteine, has potential indirect antioxidant and anti-inflammatory properties, as well as helping to break down mucus in the respiratory tract. NAC is converted into L-Cysteine, which is then used as one of the necessary amino acids to form Glutathione. The reason people supplement with NAC instead of Glutathione or L-Cysteine directly is because it's the most stable and available way to get these amino acids.
NAC is mainly used for general health because of its ability to raise glutathione levels, as glutathione levels can be depleted in cases of high stress or disease. NAC also has several medical treatments such as treating, Cystic Fibrosis, Chronic Obstructive Pulmonary Disease, and multiple mental disorders, as well as improving both male and female fertility. It's also worth noting that intravenous NAC supplementation is regularly used to treat acetaminophen overdose/toxicity.
With all this being said, if you're reading this article, you're probably most interested in NAC's benefits for athletes, which we'll be covering more in-depth below!
How Can NAC Be Useful for Athletes?
While NAC may generally be useful for treating a wide variety of diseases, let's take a closer look at how it may be beneficial for athletes. The main benefits NAC appears to have for athletes relate to its role in preventing oxidative stress or an imbalance of oxidants to antioxidants in the body.
First, NAC appears to be an ergogenic aid in specifically high-intensity exercise. This is likely because oxidative stress can lead to worse skeletal muscle contraction. The idea is that NAC supplementation can help prevent the fatigue-related effects of oxidative stress, leading to a better ability to contract muscles during intense exercise. However, this was shown with higher dose and intravenous NAC supplementation, with oral supplementation likely having a much smaller effect – if it has any effect whatsoever.
Beyond this ergogenic effect, NAC also appears to reduce exercise-induced injury and inflammation in especially high-intensity bouts of training or competition. This is likely due to similar mechanisms that produce better skeletal muscle contraction. Once again, these results are shown with a high-intravenous dose, and will likely not be duplicated by a more moderate oral dose.
First, by preventing the fatigue associated with high-intensity exercise, it appears intravenously dosed NAC may protect against related injuries.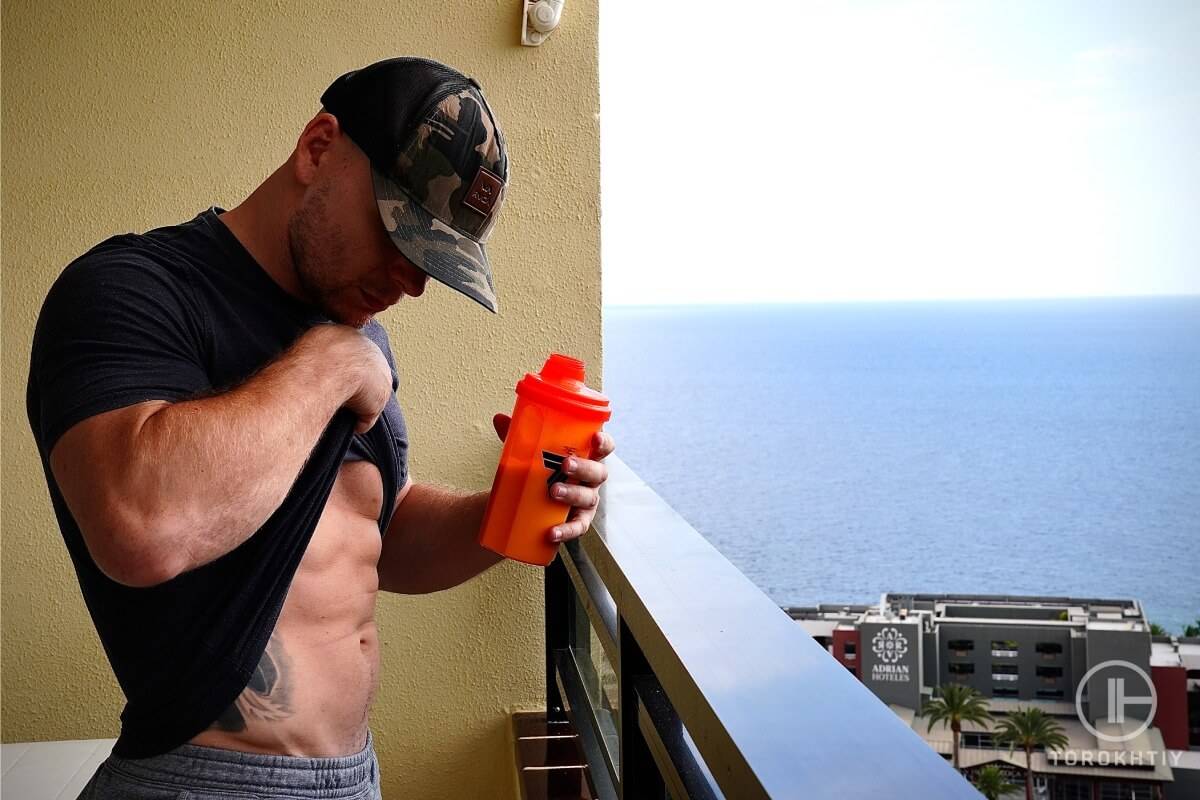 Additionally, it appears that NAC protects against muscle soreness in short-term supplementation (1-4 days), but has a negative effect with longer term supplementation (5-6 days). Ultimately, the study seems to suggest that NAC's effects on muscle soreness are not fully understood.

Most studies done on NAC are looking at diseases, not athletic performance. Because of results showing NAC to be most effective as an athletic supplement with an intravenous dose, it's difficult to recommend proper protocol and dose of an oral supplement. Overall, for the vast majority of athletes, they will be better off prioritizing other supplements over something like NAC.
How to Choose the Best NAC Supplement?
Choosing the best NAC supplement isn't too complicated considering most N-Acetylcysteine brands are fairly similar. The 2 main things you'll need to consider are price per serving, third-party certifications, as well as whether or not it's vegan-friendly.
First, it's worth noting that NAC is a fairly cheap supplement. All of the products on our list are well below $1 for a single serving. With that being said, there's a fairly wide range from ~$0.20-$0.70. We recommend opting for cheaper options as long as they still have a high level of quality.
2. Third-Party Certifications
One of the best ways to gauge the quality of a supplement is to consider whether or not it's certified by a third party. These include things like GMP certification and lab-testing certifications. If a product has both of these it should let you know that the product was made in a high-quality facility with the best ingredients possible. While a product without these certifications may still be high-quality, these are the best indication of a great product.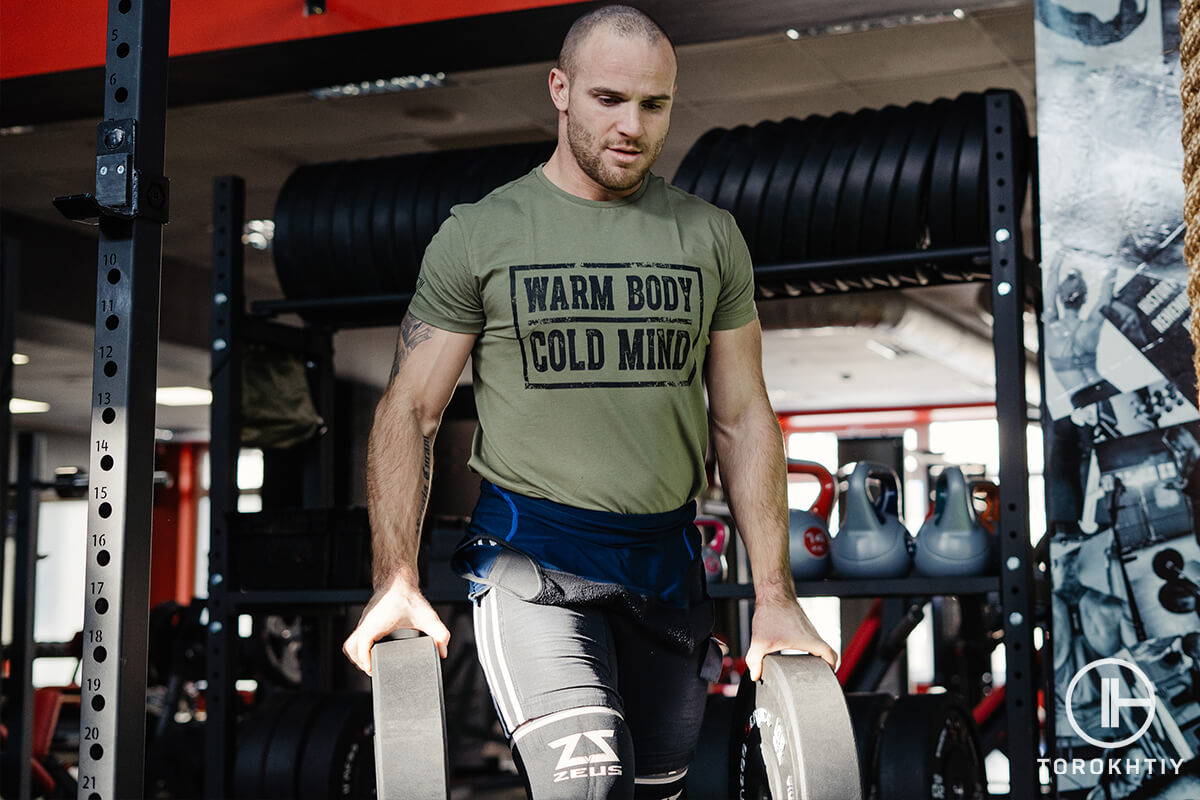 Of course, if you're not vegan this shouldn't matter much. However, if you choose not to eat any animal products, you'll want to pay special attention to the ingredient breakdown of NAC supplements. While many are vegan, some use gelatin in their capsules. Also, although some are labeled as vegetarian, it's not entirely clear if they don't contain any dairy or egg. We recommend looking for products labeled as "vegan" to be sure!
What Should You Know About NAC?
Before rushing to buy a NAC supplement, there are a few things you need to keep in mind. These include minor factors like dose and the potential for minor gastrointestinal stress. However, it's also worth noting that NAC should not be used by average fitness enthusiasts, and should only really be used in cases of competition, especially high-intensity training, or medical treatment.
Whether you're using it for performance or for medical purposes, we always recommend consulting with a doctor prior to using NAC because of varying doses and side potential effects. With that being said, let's cover the factors listed above in more detail.
First, it's difficult to say what oral dose of NAC will produce the best possible ergogenic effects. Most studies on performance used intravenous doses, and these results likely don't translate to oral supplementation. Most NAC supplements come in 600mg doses, and it's hard to say if this is ideal for boosting performance and reducing inflammation.
If NAC is being taken for medical conditions, doses will also vary slightly. As we'll cover more in-depth below, this is why it's important to consult with a doctor about NAC supplementation, regardless of what you're using it for.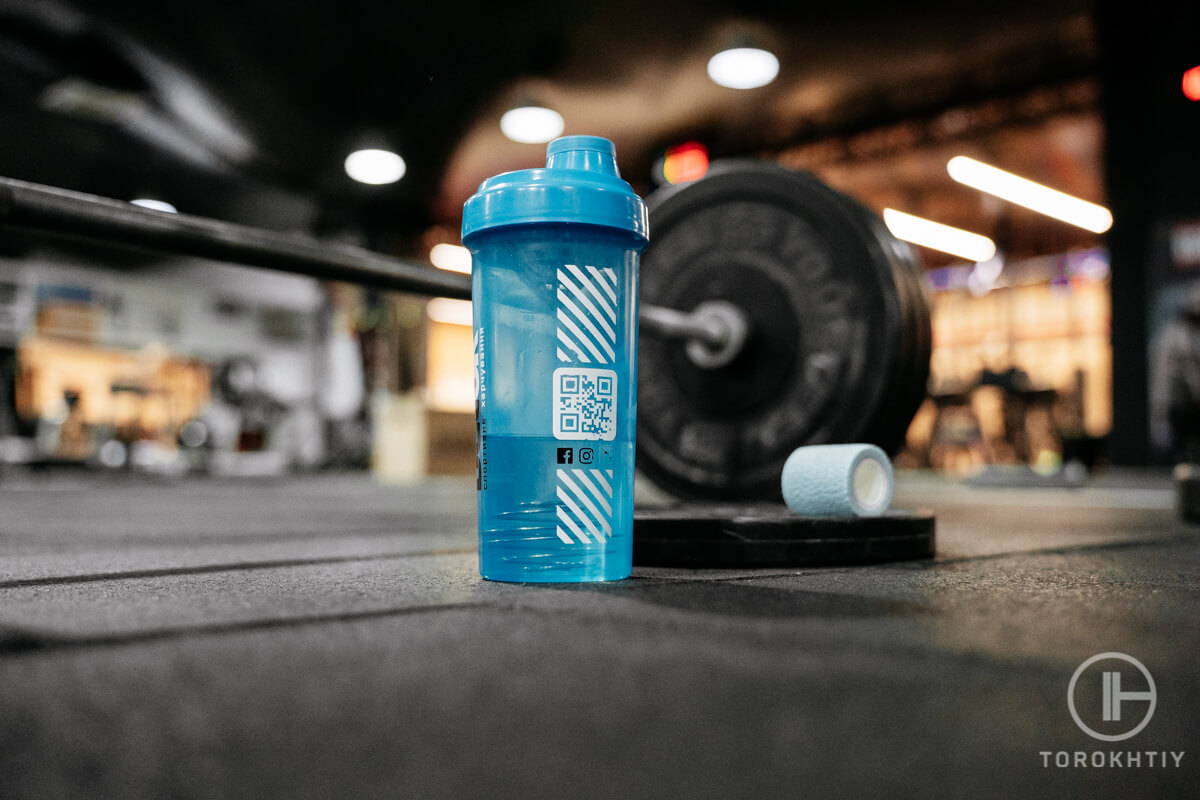 2. How to Take for Better Effects and Minimization of Gastrointestinal Issues?
One of the main side effects of NAC supplementation is gastrointestinal issues. While this won't be a problem for everyone, we recommend taking NAC alongside food to minimize these issues. It's not entirely clear why NAC leads to an upset stomach but taking it with food anecdotally helps with these issues.
NAC may still upset your stomach even when taken with food. If that's the case you could also take 2 doses split up throughout the day to minimize gastrointestinal stress as well. With most of the NAC supplements on our list coming in 600mg doses, this should be easy enough to do!
NAC Is Not Recommended for Long-Term Use
One of the main points we want to stress before anyone uses NAC is that you shouldn't take it for longer than a month at a time. As mentioned above, NAC's benefits for muscle soreness appear to wear off after only a couple of days. It appears that NAC supplementation for performance may be counterintuitive with usage lasting longer than even a few days. This is likely because acute antioxidant supplementation is beneficial for performance when compared to chronic supplementation.
So, by limiting NAC supplementation to only when it's necessary you can ensure more positive effects without as many potential downsides. Overall, because of limited results with oral supplementation it's difficult to recommend any specific dose, especially for more casual athletes.
Consult NAC Supplementation With a Sport Dietitian
Finally, and perhaps most importantly, NAC supplementation should only be considered for serious athletes under the supervision of a medical professional or sports nutritionist. NAC should only be used in specific situations, namely high-intensity training blocks, competitions, and tournaments.
Using NAC to support general training without the supervision of a professional will likely only lead to no significant results overall. If you're an average fitness enthusiast, there are plenty of supplements that will likely have a more significant effect than NAC. Creatine is a great example of a supplement that's more well-researched, safe for long-term use, and effective at boosting performance and recovery for average people.
If you're planning on using NAC for general health, we also strongly recommend consulting with a medical professional to figure out the proper course of action. Because we don't know your situation, it's impossible to give you proper advice on taking a supplement like NAC.
Overall, if you're a casual athlete there are numerous supplements that will benefit you more than NAC (pre-workout, creatine, protein powder, etc.). More sophisticated and complicated supplements like NAC should be reserved for serious athletes who need that slight edge for tough training or competition.
Is It Ok to Take NAC Every Day?
We don't recommend taking NAC for longer than a month at a time. This is likely because its ergogenic effects are only beneficial over the first couple of days of supplementation. One study showed that after about 4 days NAC begins to have negative effects on parameters like soreness. This is likely because chronic antioxidant supplementation may have detrimental effects on your performance.
We recommend consulting with a professional to determine whether NAC supplementation is necessary for you, and exactly how you should go about taking it.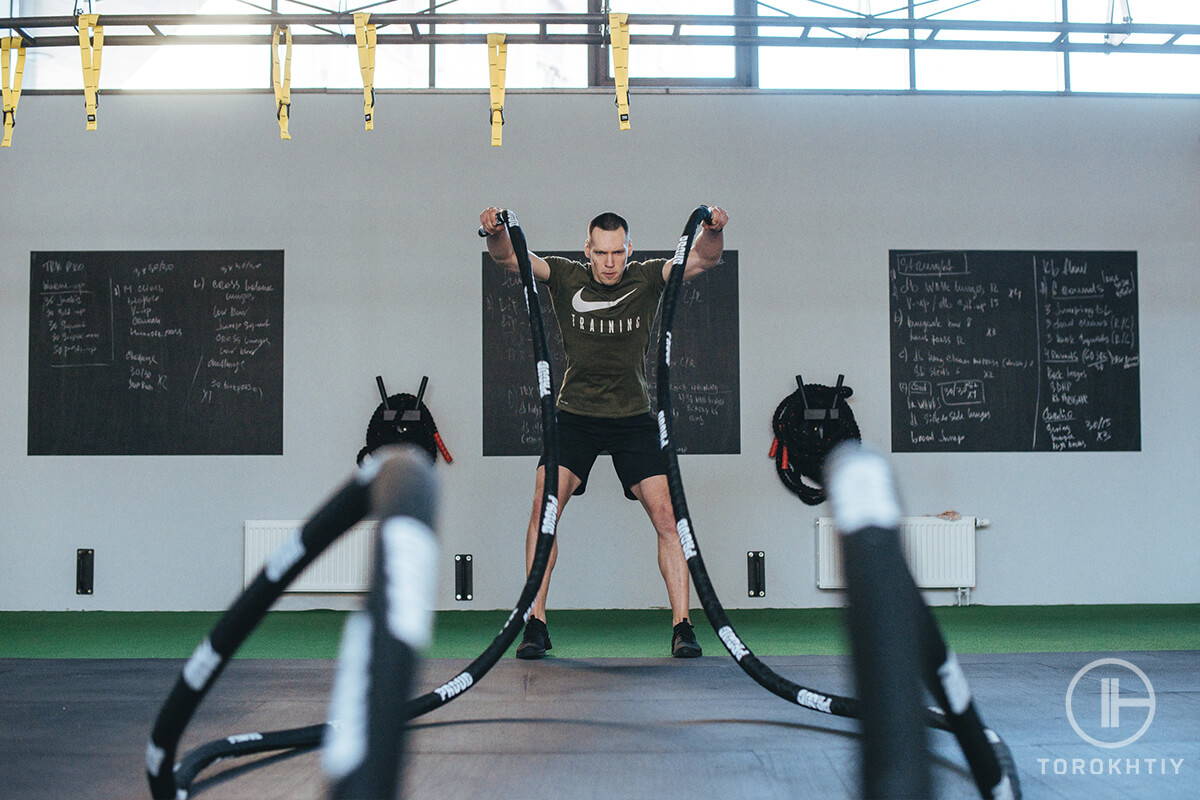 How Much NAC Is Recommended?
For ergogenic effects, it's difficult to say what dose of oral NAC will produce the best results. In general, we suggest starting with a 600mg dose for a few days to ensure there are no negative side effects. If it appears well tolerated, consider doubling the dose to 1200mg a day to see if there are any effects. If there are no noticeable improvements in your performance, NAC supplementation likely isn't necessary for you.
Of course, we recommend consulting with a professional to determine how much NAC is necessary for you, especially if you're using it to treat a certain medical condition.
Why Shouldn't I Take NAC?
If you're a casual fitness enthusiast looking to take NAC to boost your performance, you should consider a different supplement. This is because NAC only appears beneficial for boosting performance for short periods when it's needed, like competitions or tournaments. It's also worth noting that chronic antioxidant supplementation will lead to negative effects when compared to acute usages.
For more casual gym goers, a supplement like creatine or pre-workout will go much further in boosting your performance. This is mainly because there are plenty of supplements that are more useful, safe, and well researched when compared to NAC.
When Should I Take NAC Morning or Night?
For the 4-day loading period of NAC before a competition, it shouldn't matter when you're taking it throughout the day. You could also consider splitting up doses between morning and night to alleviate stomach discomfort. However, if you're using NAC to improve ergogenic performance, we recommend taking an additional dose 1-2h before the competition.
Overall, while NAC shouldn't be used for a long period, especially for casual fitness enthusiasts, it may be beneficial for boosting performance and reducing inflammation in specific situations (specifically through intravenous doses). There are mixed results, and currently not enough research to currently support its use as an oral supplement.
Because NAC is a somewhat complicated supplement, we recommend only taking it under the supervision of a doctor or sports nutritionist. While it may be beneficial in certain circumstances, the vast majority of athletes will be better off using a different supplement.
With that being said, if you're a serious athlete interested in using NAC for your next competition, then our choice for the best NAC brand is Nutricost. We chose them for the top of our list because of their exceptional quality and value for money. We hope these NAC supplement reviews can help you make an informed choice!
Have you ever tried NAC before? Are you a serious athlete looking to use this supplement to boost your performance? Let us know your thoughts in the comments below!
1. The Nutrition Source, "Selenium," Harvard T.H. Chan School of Public Health, https://www.hsph.harvard.edu/ nutritionsource/selenium/ (Accessed October 19, 2023)
2. The Nutrition Source, "Molybdenum," Harvard T.H. Chan School of Public Health, https://www.hsph.harvard.edu/ nutritionsource/molybdenum/ (Accessed October 19, 2023)
3. Bill Willis, et. al, "N-Acetylcysteine," Examine.com, https://examine.com/supplements/n-acetylcysteine/ (Accessed October 19, 2023)
4. Muhammed Ershad, et. al, "N-Acetylcystein" National Library of Medicine, https://www.ncbi.nlm.nih.gov/ books/NBK537183/ (Accessed October 27, 2023)
5. MB Reid, et. al, "N-acetylcysteine inhibits muscle fatigue in humans." J Clin Invest. 1994 Dec;94(6):2468-74.
6. CH Pinheiro, et. al, "Effect of N-acetylcysteine on markers of skeletal muscle injury after fatiguing contractile activity." Scand J Med Sci Sports. 2012 Feb;22(1):24-33
7. Kate M Rhodes, "Acute Effect of Oral N-Acetylcysteine on Muscle Soreness and Exercise Performance in Semi-Elite Rugby Players". J Diet Suppl. 2019;16(4):443-453
8. Australian Institute of Sport, "N-Acetylcysteine (NAC)" Ais.gov.au, https://www.ais.gov.au/nutrition /supplements/group_b (Accessed October 19, 2023)
9. David J Bentley, et. al, "Acute and Chronic Effects of Antioxidant Supplementation on Exercise Performance." Antioxidants in Sport Nutrition. Boca Raton (FL): CRC Press/Taylor & Francis; Chapter 9. (2015).
With over 20 years in Olympic Weightlifting, our team does its best to provide the audience with ultimate support and meet the needs and requirements of advanced athletes and professional lifters, as well as people who strive to open new opportunities and develop their physical capabilities with us.
All products we select are primarily approved and tested by the Olympic Weightlifting Champion Oleksii Torokhtiy. Under his guidance, we provide honest and reasonable assessments of the products we review by checking their characteristics, packaging, design, comfort and durability features, and general product rating. We select products from only high-quality and trusted sports brands, thus vouching for their quality.
The product testing process is described in more detail here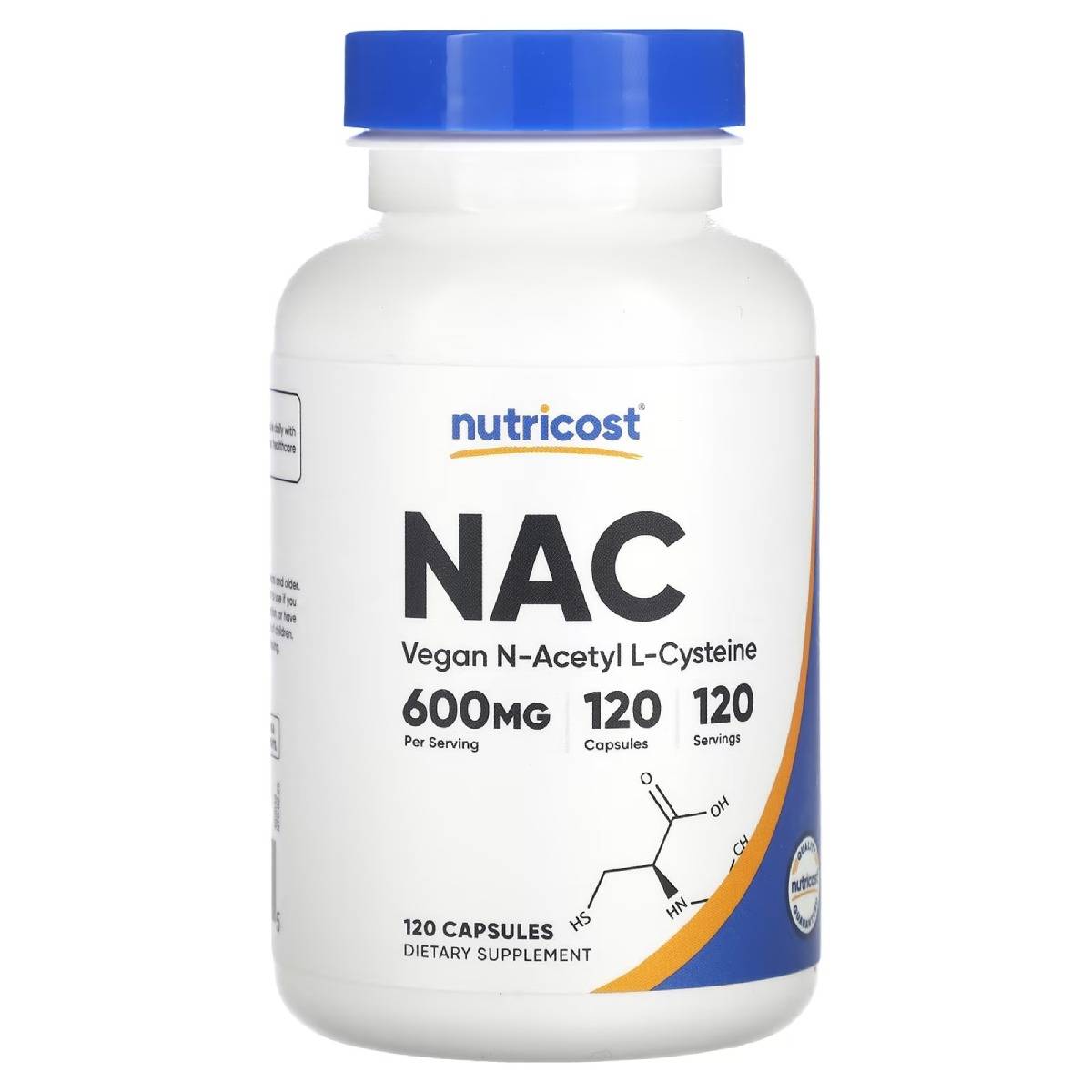 M.Sc.Eng. Biotechnology,
Sports Nutritionist
With my 30 years fighting experience, specialization in nutrition coaching for athletes, expertise in metabolic health and dietary strategies, I bring a comprehensive approach to optimizing your performance and well-being. Backed by a master's of science degree in biotechnology, I stay at the forefront of scientific advancements, ensuring that my coaching is always evidence-based and up-to-date.
If you have any questions/suggestions/any other inquiry, you can reach out to us via email - reviews@torokhtiy.com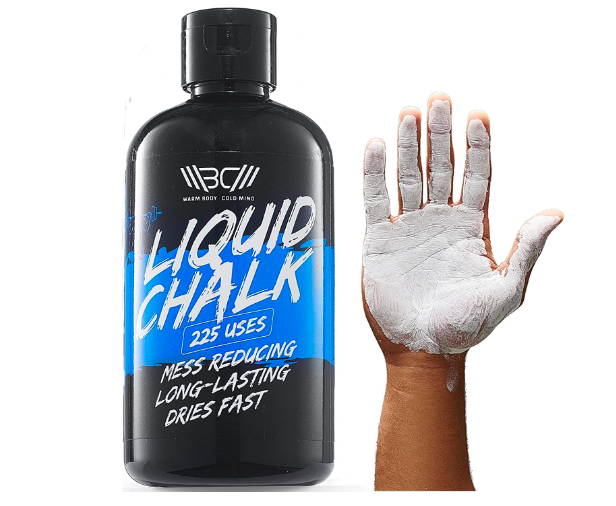 This article was written by our qualified author and proofread by an expert with proven experience. When writing the article we've used our expertise and data from authoritative, scientific, and evidence-based sources. The list of references is provided at the end of the article.
Our team of authors and experts includes professional athletes (Olympians, winners of European and World titles), PhDs in Sports Science, certified coaches, sports nutritionists, CSCSs, physiotherapists, and others. Read more about the team here, and more about how we test here.