Interested in giving magnesium a try as an exercise supplement? In this list we'll be covering the best magnesium for muscle recovery available.
Magnesium is found in a wide range of foods, but is a commonly supplemented mineral. Supplementation can help with a wide range of health issues, including regulating blood pressure, blood sugar, and improving bone health. However, it also appears to be a valuable exercise supplement, especially in terms of recovery. Whether you're looking to use magnesium for sore muscles, or magnesium for muscle growth, our review will help you make an informed choice.
Let's get into our list, and take a look at some of the best magnesium supplements available today.
In a hurry and can't keep reading? How about you check out the Nature Made Magnesium Citrate.
Nature Made's magnesium citrate provides a moderate daily magnesium dose in a highly absorbable form, allowing for convenient supplementation while avoiding excessive intake, and comes at an affordable price point.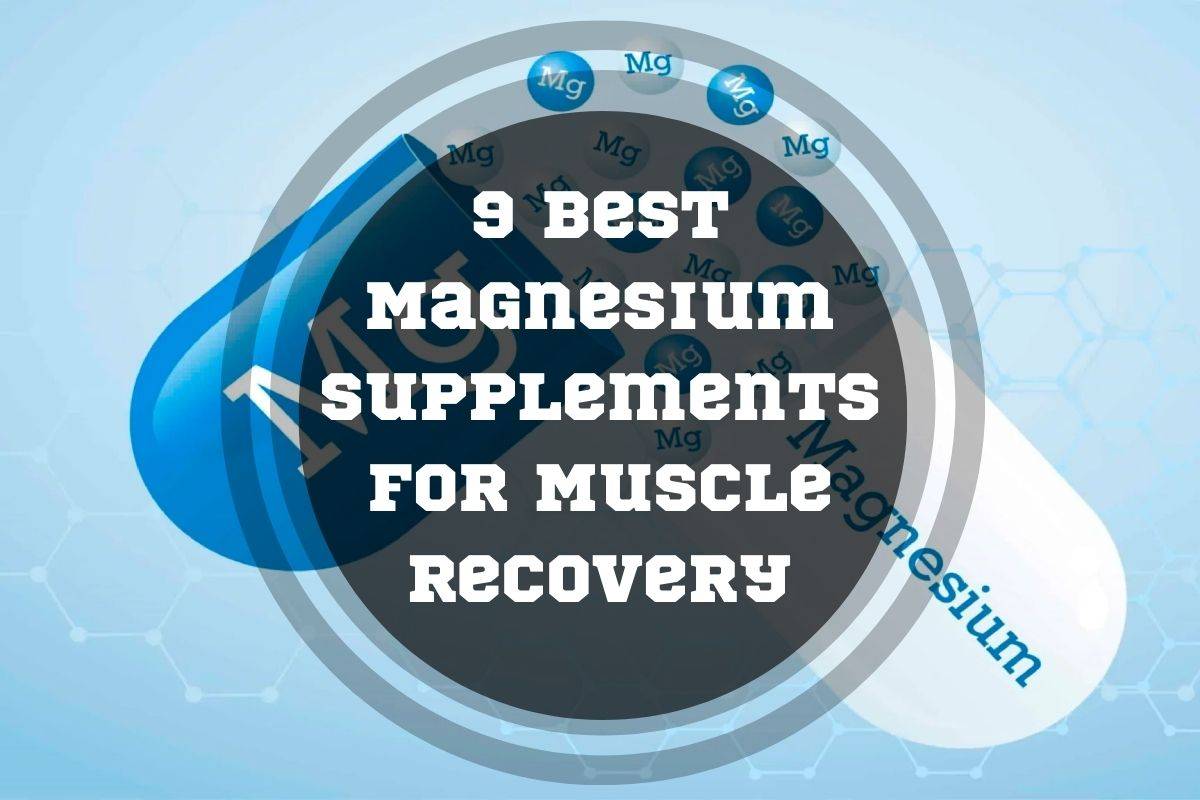 Top 9 Best Magnesium Supplements for Muscle Recovery Reviewed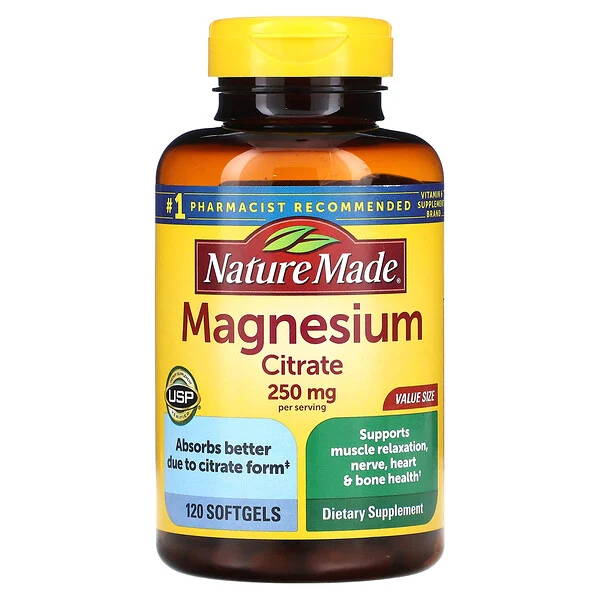 Supplement Form: Capsule

Suitable for Vegans: No
Magnesium Form: Magnesium Citrate
Magnesium per Serving: 250mg
Servings per Container: 60
Serving Size: 2 Softgels
Price per Serving: ~$0.35
Company Founded: 1971
Recommended by Athletes: Kelsey Selene, Tiffany Ashley Williams, Victor Arroyo
Starting off our list with the best magnesium for muscle pain available is Nature Made with their magnesium citrate. Nature Made has been making supplements for just over 50 years now, earning a reputation at the top of the vitamin industry.
At a 250mg serving size, Nature Made offers 60% of your daily magnesium in a single serving. Although this is not as much as some of the other supplements on our list, this allows you to conveniently supplement your dietary magnesium intake without the risk of exceeding the Upper Intake Level, which is 350mg. This is also made out of magnesium citrate, which is one of the most highly absorbable forms of magnesium available.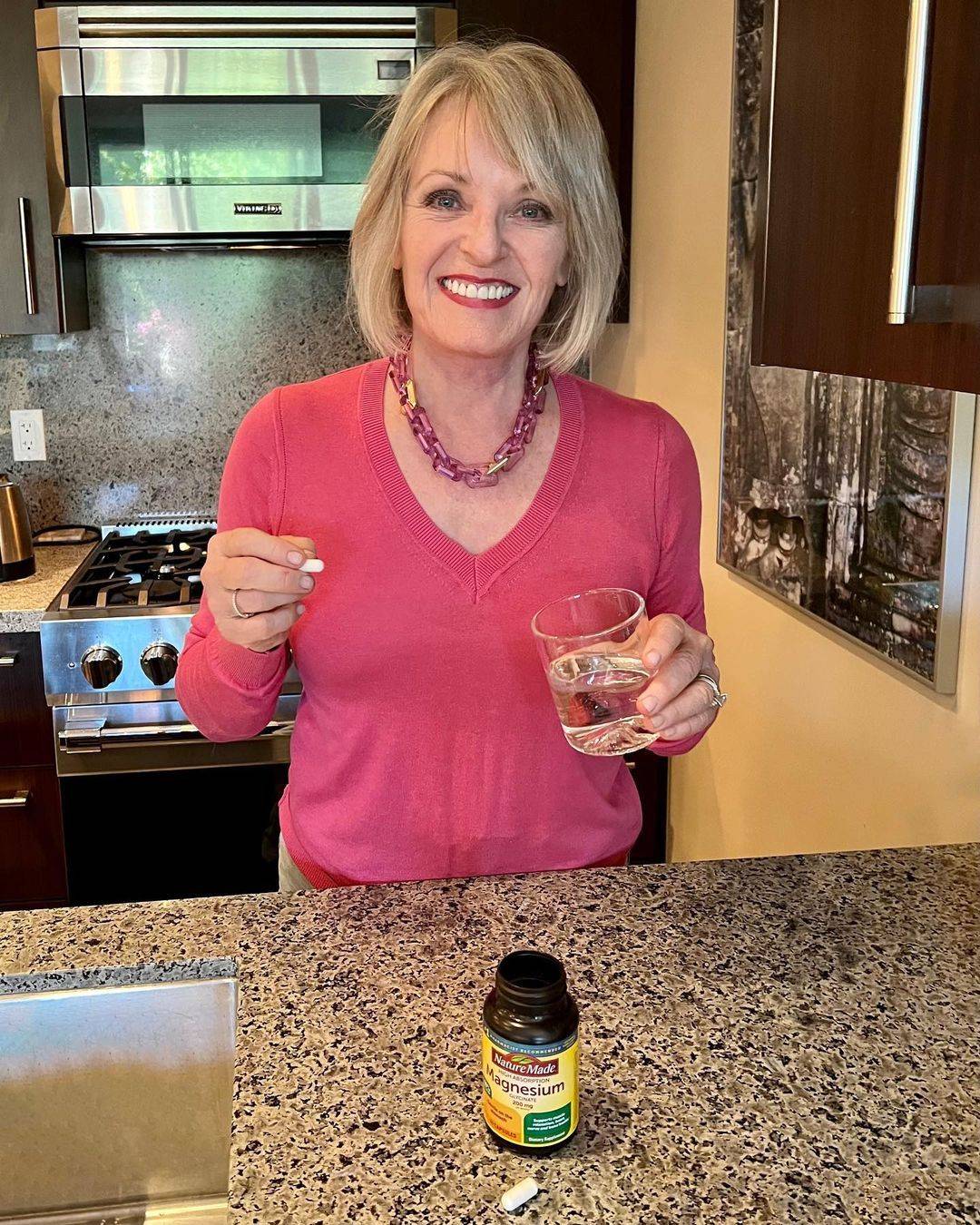 At around $0.35 per serving, Nature Made's product is also definitely on the lower end of prices on our list.

The one major downside to this product is that it is the one product featured that isn't suitable for vegans. Because the capsule is partially made up of gelatin, vegans will have to go with one of our other featured products. Other than this, Nature Made's is the best magnesium for working out on our list.
Nature Made's magnesium citrate is a well-established option for addressing muscle pain, known for its moderate magnesium dose and affordability, though it's not vegan-friendly due to capsule composition.
Nutrition Label Transparency:
10
Solid dose of magnesium just below the UL

No synthetic dyes and artificial flavors

Made from Magnesium Citrate which is highly absorbable
Reviews suggest the softgels are large and difficult to swallow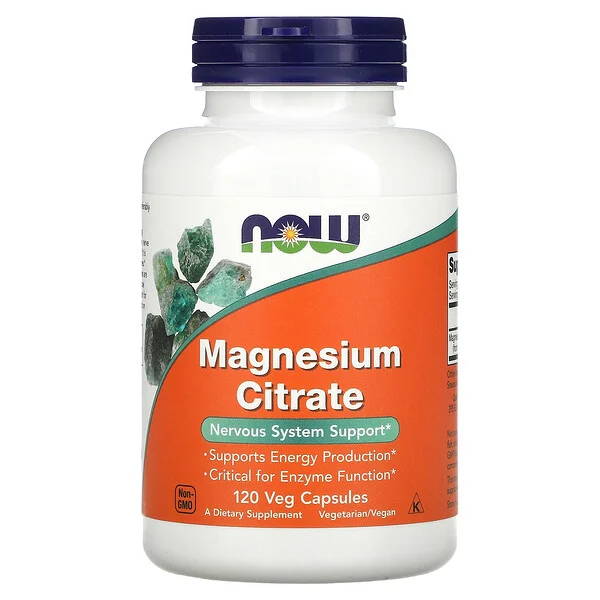 Supplement Form: Capsule

Suitable for Vegans: Yes
Magnesium Form: Magnesium Citrate
Magnesium per Serving: 400mg
Servings per Container: 40
Serving Size: 3 Veg Capsules
Price per Serving: ~$0.30
Company Founded: 1968
Recommended by Athletes: Dan McDonogh, Bianca Summer Macedo, Danielle Colaprico
Next on our list is another product coming from a longstanding supplement company, NOW Foods has been making high quality products since 1968. Let's see how their magnesium supplement compares to Nature Made.
First off, you'll notice NOW's product has significantly more magnesium per serving than Nature Made at 400mg. While this may seem like a positive, it is actually slightly over the daily Upper Intake Limit which is set at 350mg.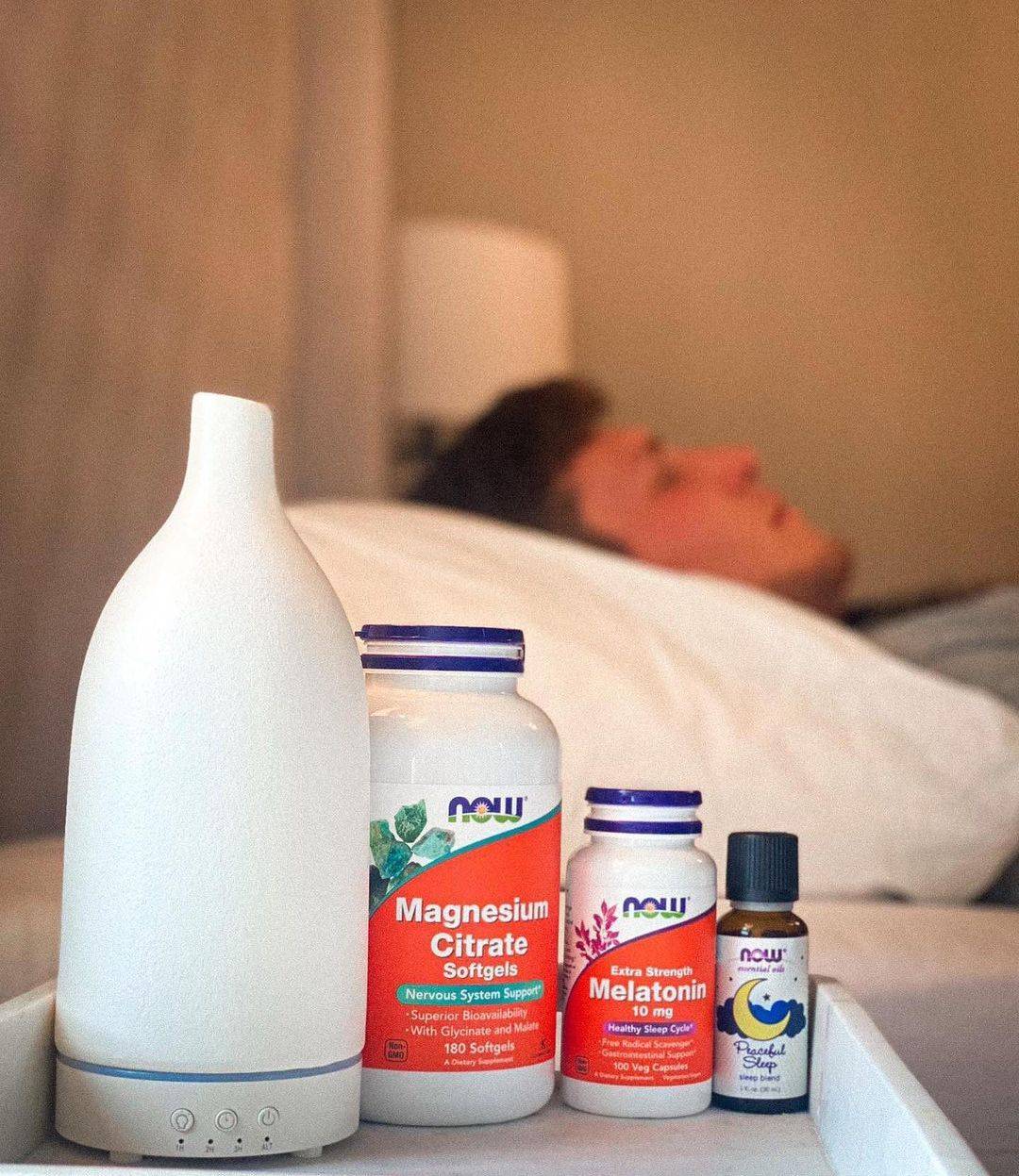 However, because the 400mg serving is split over 3 capsules, it would be easy to take around 133mg or 266mg instead. Especially at a very low cost per serving of ~$0.30, this makes for a great all around product.

Another advantage here is that like many of the other products on our list, this is completely suitable for vegans. The only reason Nature Made beat out NOW for the top spot is that its recommended serving size is more in-line with the daily Upper Intake Limit.
NOW Foods presents its magnesium supplement, a contender from a well-established brand in the supplement industry, offering a higher magnesium dose per serving compared to Nature Made and with a vegan-friendly formula.
Nutrition Label Transparency:
9.5
Magnesium citrate is one of the best forms of magnesium available
High serving size is slightly over the UL

Relatively low amount of servings per container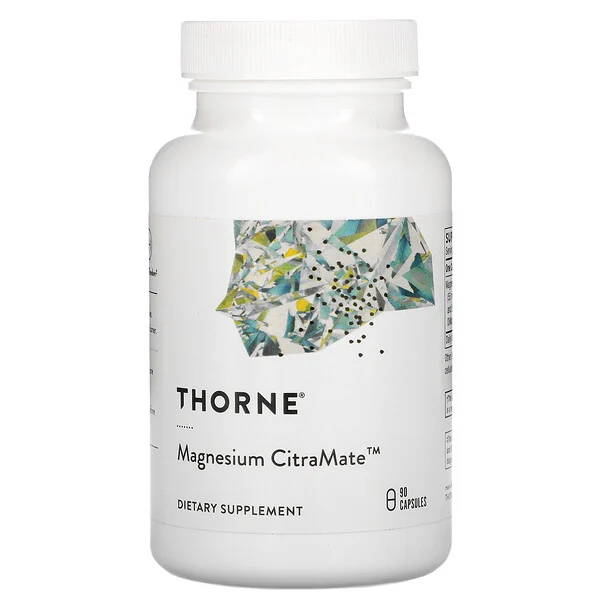 Supplement Form: Capsule

Suitable for Vegans: Yes
Magnesium Form: Magnesium Citrate, and DiMagnesium Malate
Magnesium per Serving: 135mg
Servings per Container: 90
Serving Size: One Capsule
Price per Serving: $0.20
Company Founded: 1984
Recommended by Athletes: Jess Stay Fit, The Well Pursuit, Isaiah Washington
Next on our list is a magnesium product from Thorne. Although Thorne has been around for the better part of 40 years, it doesn't have the same brand recognition as some of the other products on our list. So, let's see how it compares to the other supplements we've covered so far.
You'll notice this has easily the lowest magnesium content of any product on our list at only 135mg per serving. However, this may not be a bad thing, especially for people trying a magnesium supplement for the first time. Also, with 90 servings per container and a solid price of only ~$0.20 per serving, it would be easy to take 2 servings to get a higher dose.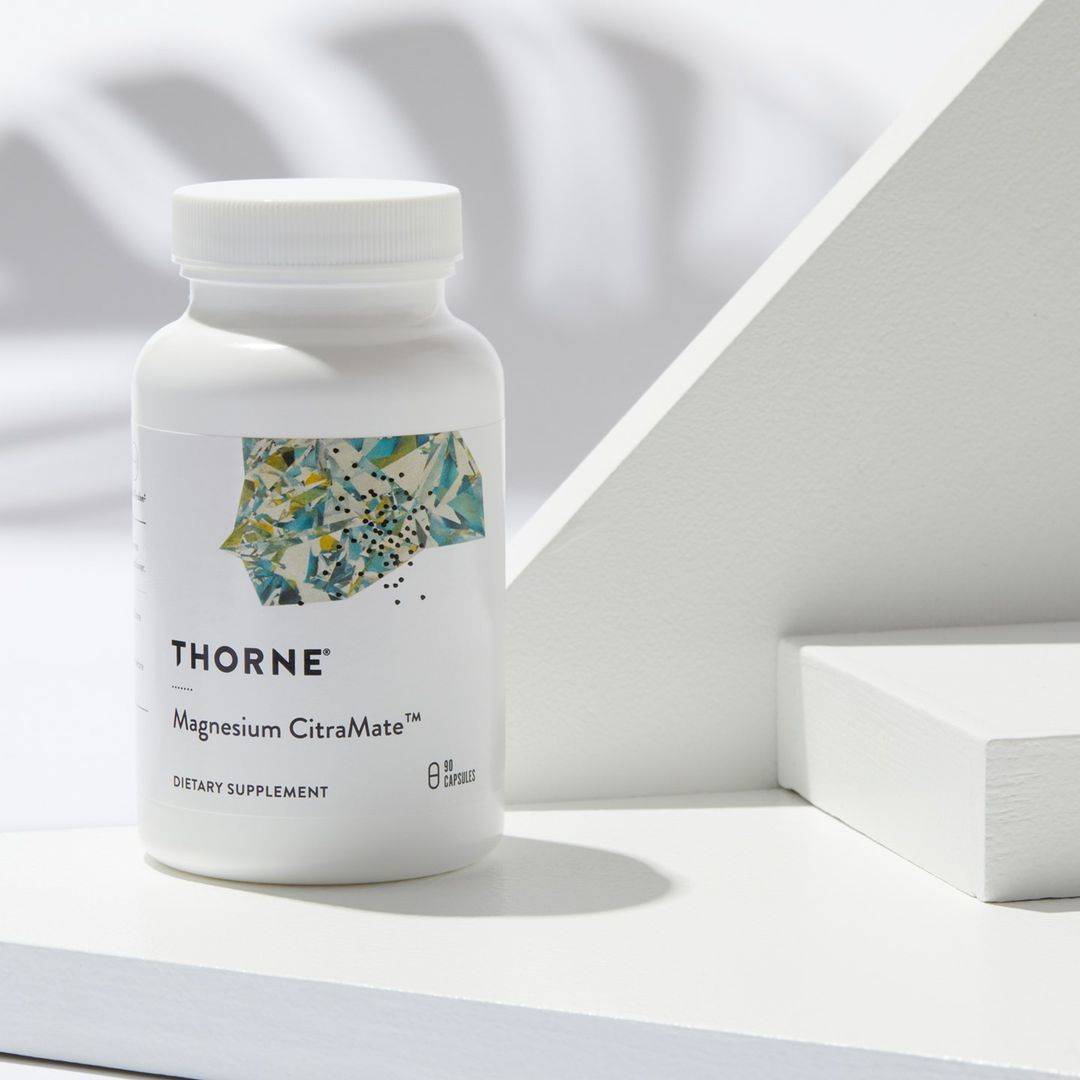 You may have noticed this isn't a pure magnesium citrate supplement, as it also contains some dimagnesium malate. This is magnesium combined with malic acid, most likely meant to have a slower release through the body. There are few studies available to confirm whether or not this will make a serious difference in the body's absorption of magnesium.

Thorne's magnesium supplement offers a lower magnesium content per serving compared to others on our list, potentially making it a gentle option for beginners, while featuring an additional magnesium compound for potential extended release.
Nutrition Label Transparency:
10
High amount of servings per package

Low magnesium content may be good for people first trying magnesium
Unclear if Dimagnesium Malate will make any difference

Low magnesium content per serving
Does Magnesium Help With Muscle Recovery?
While magnesium does have a wide range of applications in the body from improving bone health, to preventing type 2 diabetes and cardiovascular disease, does it play a role in exercise performance and muscle recovery?
With the vast majority of people in modern societies are at risk for magnesium deficiencies, and exercise performance decreasing with low magnesium levels, it's clear that supplementation can greatly benefit athletes. It appears that magnesium supplementation helps to improve performance across aerobic and anaerobic exercises. It does appear that using magnesium for bodybuilding may be very beneficial, although more studies are needed to fully confirm these findings.
Aside from health and overall performance, magnesium has also been shown to improve recovery and reduce muscle soreness. One study found that a high daily dose of magnesium every day (350mg/day) drastically reduced soreness in active individuals. This implies that using magnesium for muscle tension relief could be beneficial, and that the mineral plays a major role in the body's recovery process, especially in higher doses.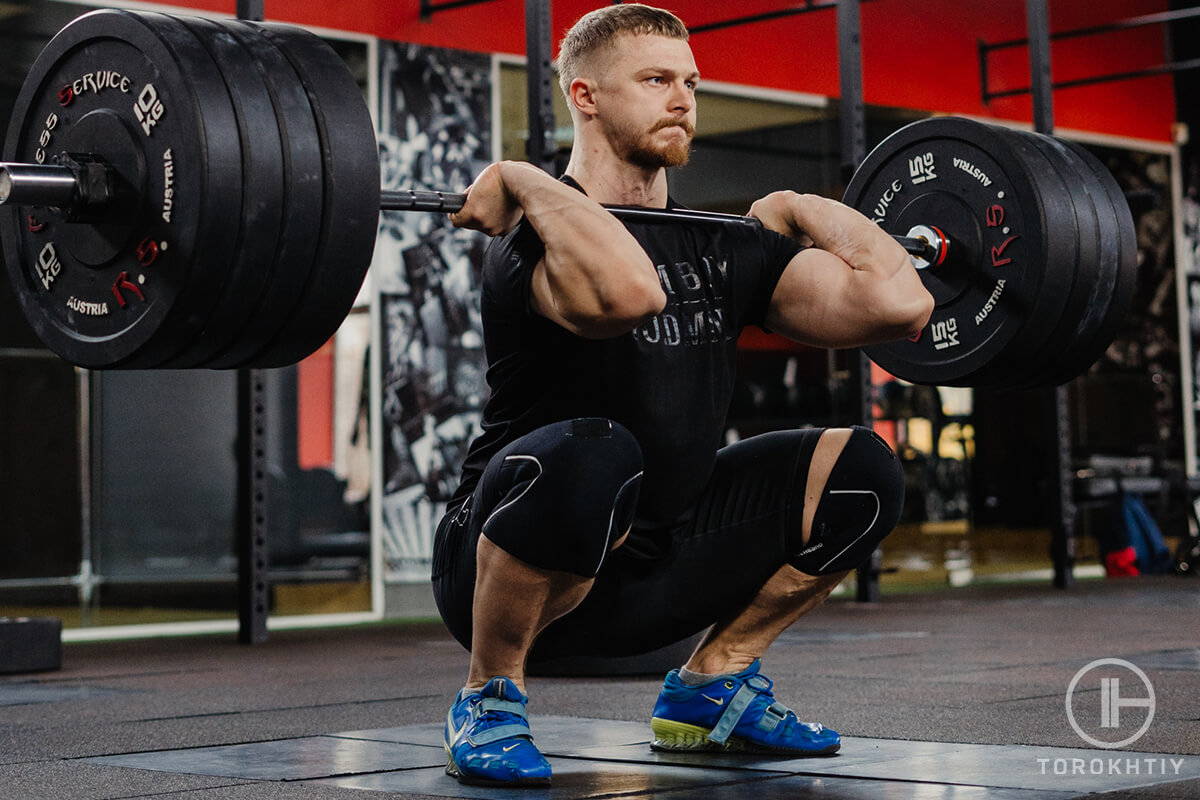 Which Type of Magnesium Is Best?
There are several types of magnesium including:
magnesium oxide
hydroxide
citrate
bisglycinate
It may be difficult to decide which one is right for you, but it can usually be determined by the amount of magnesium found in the supplement and how well it is absorbed.
For example, while magnesium citrate has a slightly higher absorption rate than magnesium oxide, magnesium oxide typically has a far higher overall magnesium content. This leads to magnesium oxide giving more magnesium on average than magnesium citrate.
Ultimately, regardless of absorption and total magnesium content, the overall benefits will likely be the same if you're consuming enough total magnesium through the day – regardless of the source.
Also, it's worth noting that you should be trying to get enough magnesium through your diet, through foods like nuts, beans, and milk.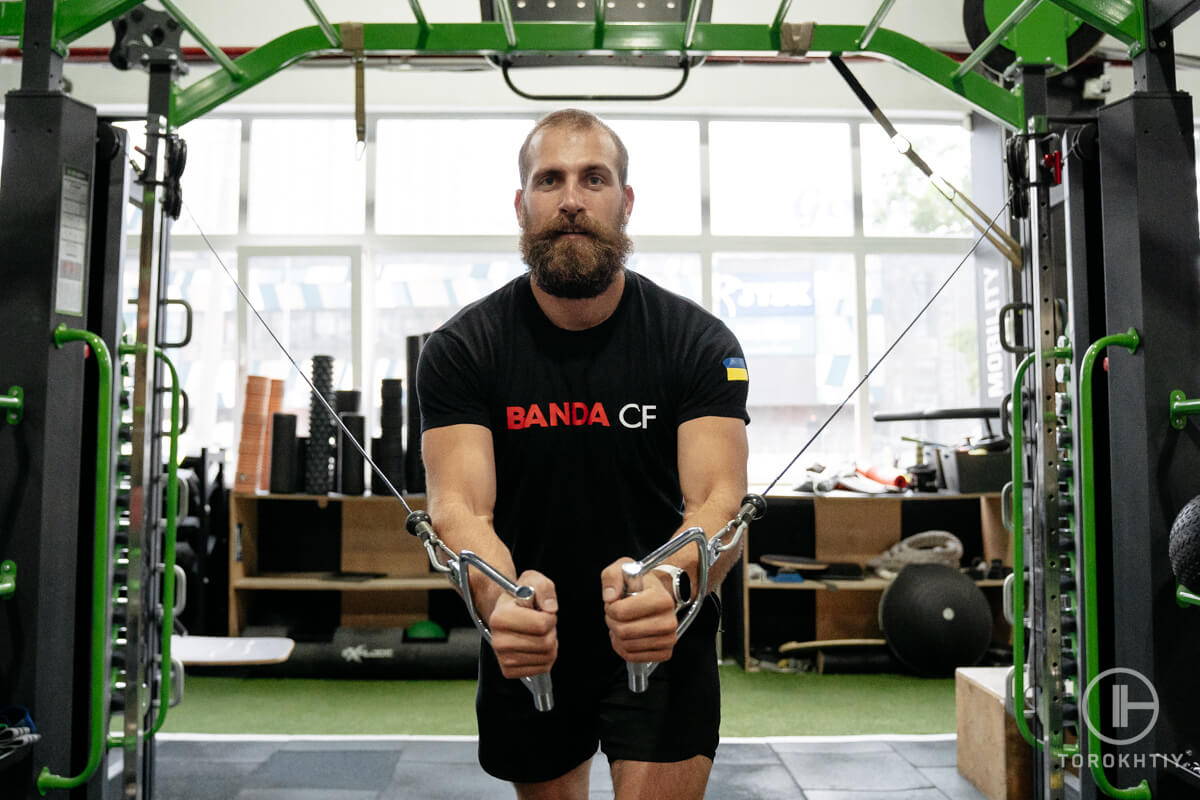 How to Find the Best Magnesium for Muscle Recovery?
There are 2 main factors you'll want to consider when looking for a magnesium supplement. They are value for money, and total magnesium content, which we'll be covering in more detail below.
One of the main factors you'll want to consider before buying a magnesium supplement is how much you're spending on each individual serving. As you can see from our list, there's a wide range of price points for magnesium supplements – from around $0.10 per serving, all the way to just under $1. Be sure to consider how much magnesium is in each serving, how it's sourced, and the cost per serving before making a purchase so you can ensure you're getting the best value for your money possible.
Another key factor that should go into your decision is how much magnesium you'll be getting in each serving. What serving size is ideal will vary from person to person, so consider how much magnesium you're personally looking to get. On average, most people will likely want somewhere between 200-300mg per serving to get all the benefits of a magnesium muscle relaxer without going over the upper daily limit.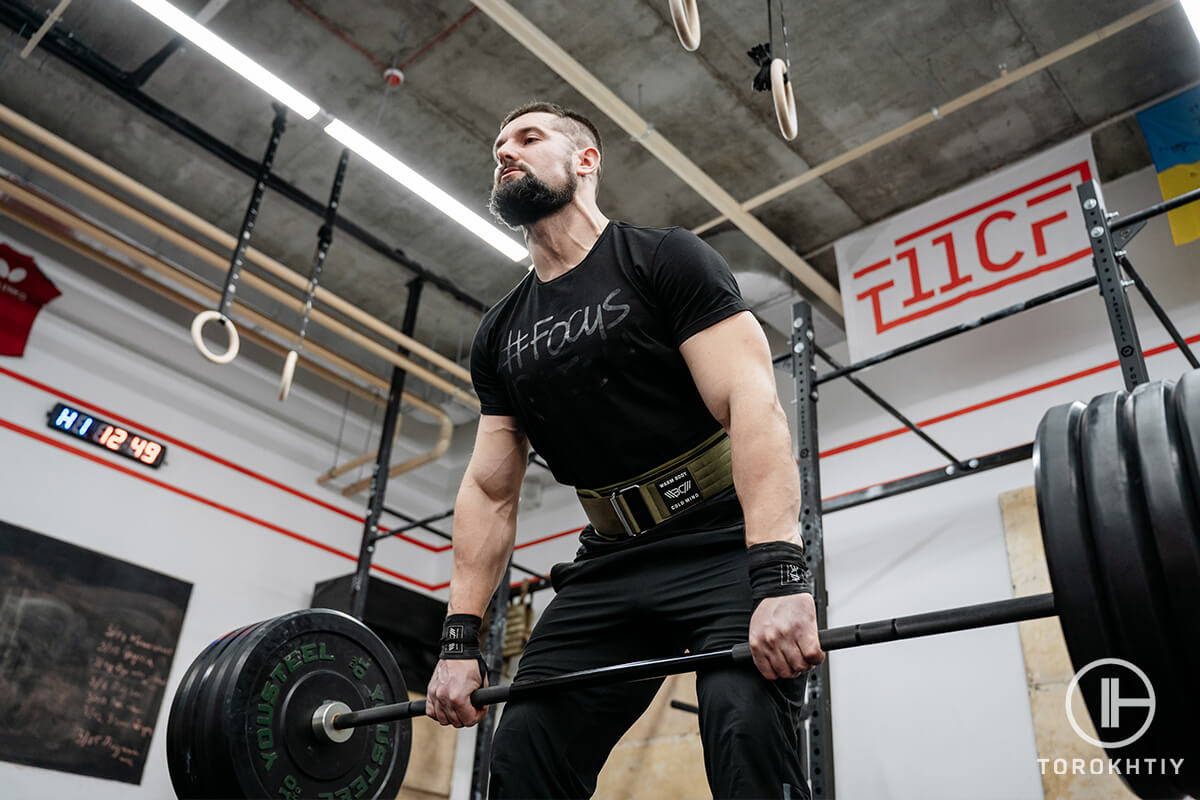 What Factors Play a Key Role for the Best Muscle Recovery?
While you may be looking to use magnesium for muscle relaxation and recovery, there are several lifestyle factors that go into getting the best recovery possible. Here are the 2 most important factors that go into recovery covered in detail.
First is nutrition. By fueling your body with the right things, you can drastically improve your recovery. This not only includes eating a balance of clean protein, healthy fats, and complex carbohydrates – ideally from whole foods – but prioritizing your dietary micronutrient intake as well.
With magnesium and other important vitamins and minerals being found in whole foods, we recommend prioritizing a balanced diet first before beginning to rely on supplementation. Of course, supplementation can be an easy, and convenient way to ensure you're not missing out on any valuable micronutrients like magnesium.
Another vital factor that goes into recovery is getting enough sleep. If you're looking to genuinely make progress in the gym, and get optimal recovery, then getting enough sleep should be your top priority. For adults, it's generally recommended that you get 7 to 9 hours of sleep each night to be at your best both mentally and physically.
If you're already considering taking magnesium for muscle recovery, one of the main benefits it may have will be improving your sleep quality. While further research still needs to be done on this, it appears like magnesium generally improves sleep quality by calming restlessness and nerve overactivity.
3. Are Magnesium Supplements Safe?
While the Upper Daily Limit of magnesium is around 350mg, as long as you're not consistently going over this number through supplementation, magnesium supplements should be completely safe. Although magnesium toxicity is rare, it is possible if you continually exceed the upper daily limit through supplementation. Symptoms include nausea, weakness, depression, and low blood pressure.
How Much Magnesium to Repair Muscle?
We recommend getting anywhere from 200-300mg of magnesium a day to optimize all the positive aspects, without going over the upper daily limit of 350mg. Intake in this range, along with a diet rich in magnesium should improve your general health, exercise performance, and recovery.
What Is the Best Form of Magnesium for Absorption?
The most readily absorbed form of magnesium appears to be magnesium citrate. However, despite having lower absorption levels, magnesium oxide typically has a significantly higher magnesium content, leading to more overall absorption. Ultimately, what's considered the best type of magnesium for muscle recovery comes down largely to a matter of personal preference.
Overall, Magnesium is one of the most beneficial supplements you can take to improve your health, athletic performance, and muscular recovery. While we recommend getting enoughmagnesium through your diet, supplementation is a convenient way to ensure you're meeting your daily requirements. If you're interested in a magnesium muscle relaxant, we recommend Nature Made Magnesium Citrate, but all of the products on our list are great alternatives!
Let us know if you decide to try any of the products on our list. We'd love to hear your thoughts in the comments below!
Magnesium //Harvard: https://www.hsph.harvard.edu /nutritionsource/magnesium/



An update on magnesium and bone health //NIH: https://www.ncbi.nlm.nih.gov/ pmc/articles/PMC8313472/
Magnesium and type 2 diabetes //NIH: https://www.ncbi.nlm.nih.gov/ pmc/articles/PMC4549665/
Magnesium for the prevention and treatment of cardiovascular disease //BMJ: https://openheart.bmj.com /content/5/2/e000775
Subclinical magnesium deficiency: a principal driver of cardiovascular disease and a public health crisis //BMJ: https://openheart.bmj.com/ content/5/1/e000668.long
Can Magnesium Enhance Exercise Performance? //NIH: https://www.ncbi.nlm.nih.gov/ pmc/articles/PMC5622706/
Effects of Magnesium Supplementation on Muscle Soreness and Performance //LWW: https://journals.lww.com/nsca-jscr/Abstract/2022/08000 /Effects_of_Magnesium _Supplementation_on_ Muscle.19.aspx
Magnesium: A Mineral With Multiple Applications //SupplementScience: https://www.huhs.edu/sites/ default/files/files/ Magnesium%20article.pdf
WORKOUT RECOVERY: SLEEP, EAT, MOVE, PLAN //JHU: https://wellbeing.jhu.edu/ blog/2020/08/11/workout-recovery-sleep-nutrition-movement-planning/
The effect of magnesium supplementation on primary insomnia in elderly: A double-blind placebo-controlled clinical trial //NIH: https://www.ncbi.nlm.nih.gov /pmc/articles/PMC3703169/
With over 20 years in Olympic Weightlifting, our team does its best to provide the audience with ultimate support and meet the needs and requirements of advanced athletes and professional lifters, as well as people who strive to open new opportunities and develop their physical capabilities with us.
All products we select are primarily approved and tested by the Olympic Weightlifting Champion Oleksii Torokhtiy. Under his guidance, we provide honest and reasonable assessments of the products we review by checking their characteristics, packaging, design, comfort and durability features, and general product rating. We select products from only high-quality and trusted sports brands, thus vouching for their quality.
The product testing process is described in more detail here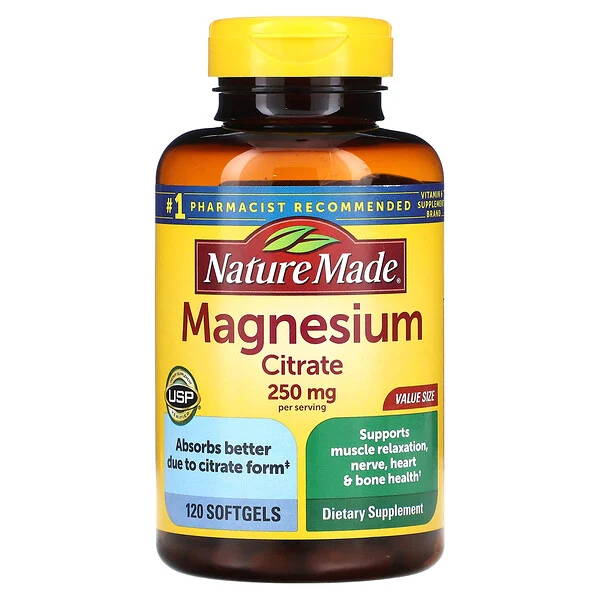 Experience: 7 years
Specializing in: Weight management, Fitness / Sports nutrition
Oleksandr is a professional fitness nutritionist, certified by FPA (Fitness Professional Association). Oleksandr adheres to the principles of evidence-based dietetics and instills in his clients a healthy relationship with food - without strict prohibitions on favorite foods and regular disruptions. His main task – not only get a result for you, but also maintain it for many years, enjoying tasty and delicious food.
If you have any questions/suggestions/any other inquiry, you can reach out to us via email - reviews@torokhtiy.com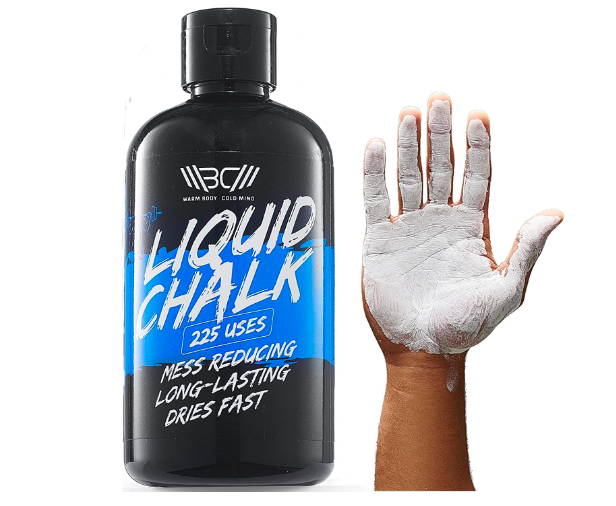 This article was written by our qualified author and proofread by expert with proven experience. When writing the article we use our expertise and data from open sources with strong reputation, scientific or medical based. The list of references is provided at the end of the article.
Our team of authors and experts includes professional athletes (Olympians, winners of European and World titles) PhD in Sport Science, certified coaches, sports nutritionists, CSCP, physiotherapists and other. Read more about the team here, and more about how we test here.