Looking to implement krill oil into your supplement stack, but don't know which product to buy?
We've got you covered with the best krill oil supplements available today. If you're unfamiliar with the benefits of krill oil, it is one of the easiest ways to get the Omega-3 fatty acids EPA and DHA. These are very helpful to prevent heart disease and stroke, as well as playing a role in helping control diseases such as lupus and eczema.
If you're looking to incorporate more omega-3s in your diet, then krill oil is a great place to start! Let's take a look at some of the best krill oil brands available.
In a hurry and can't keep reading? How about you check out the NOW Foods Neptune Krill.
NOW Foods Neptune Krill provides an impressive amount of EPA and DHA in each softgel, ensuring high-quality krill oil for optimal supplementation without the need to take multiple pills.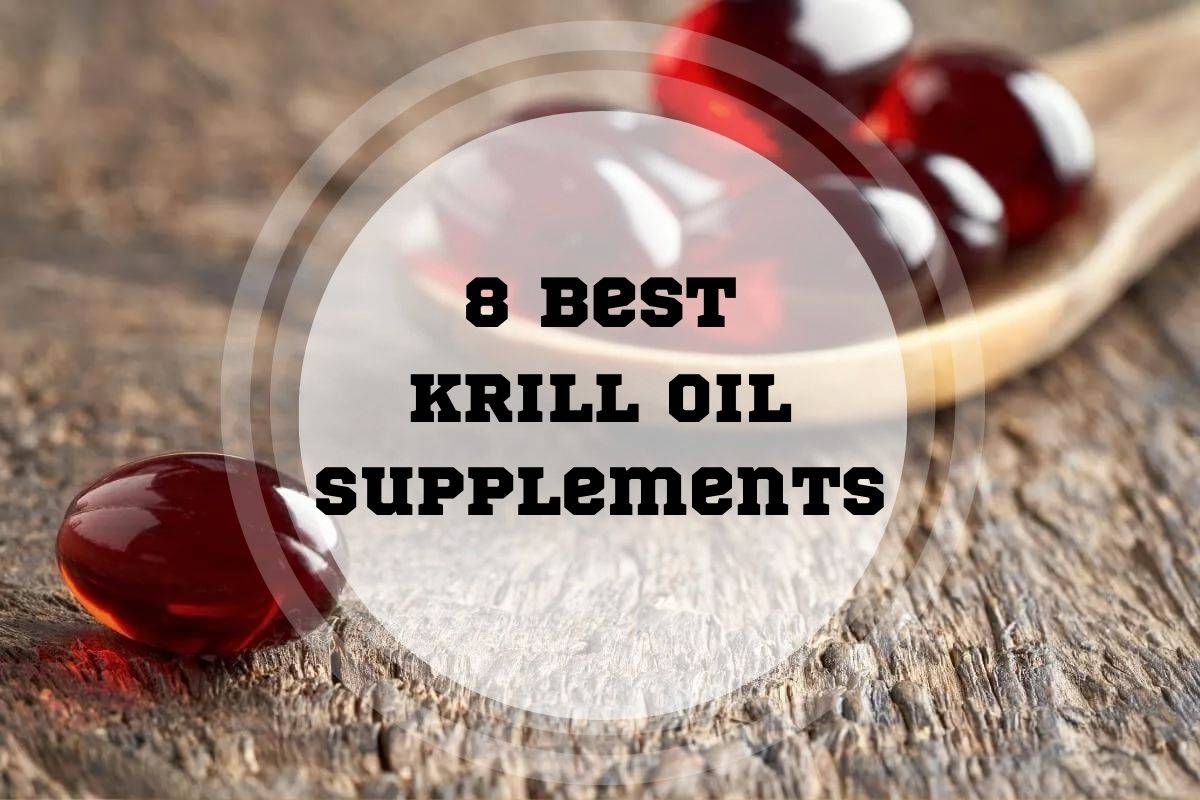 Top 8 Best Krill Oil Supplements Reviewed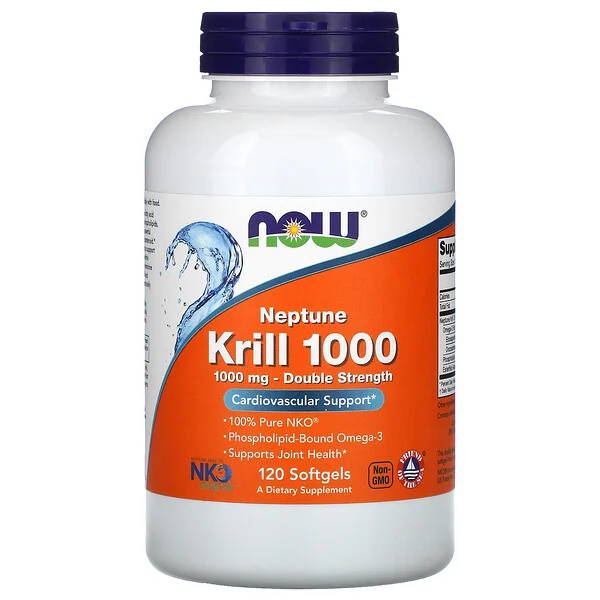 Starting off our list of the best high quality krill oil supplements is NOW Foods, which has been around for well over 50 years now! Having been in the supplement business for so long, you can expect NOW to have some of the highest quality products available. Their neptune krill, of course, is no exception.
NOW's Neptune Krill contains 135mg of EPA and 60mg of DHA in each serving. This is especially impressive considering that each serving is just a single 1000mg softgel! The one downside to a single softgel serving is that the individual softgels may be more difficult to swallow for some people.
NOW's product is made with Neptune Krill Oil (NKO), which contains phospholipid-bound-omega-3. This means the supplement includes an additional 450mg of phospholipids in each serving. As NOW explains in their product description, phospholipid-bound EPA and DHA have very high bioavailability (and the scientific evidence supports this). NOW's product also naturally contains very high levels of Esterified Astaxanthin at 360mcg per serving.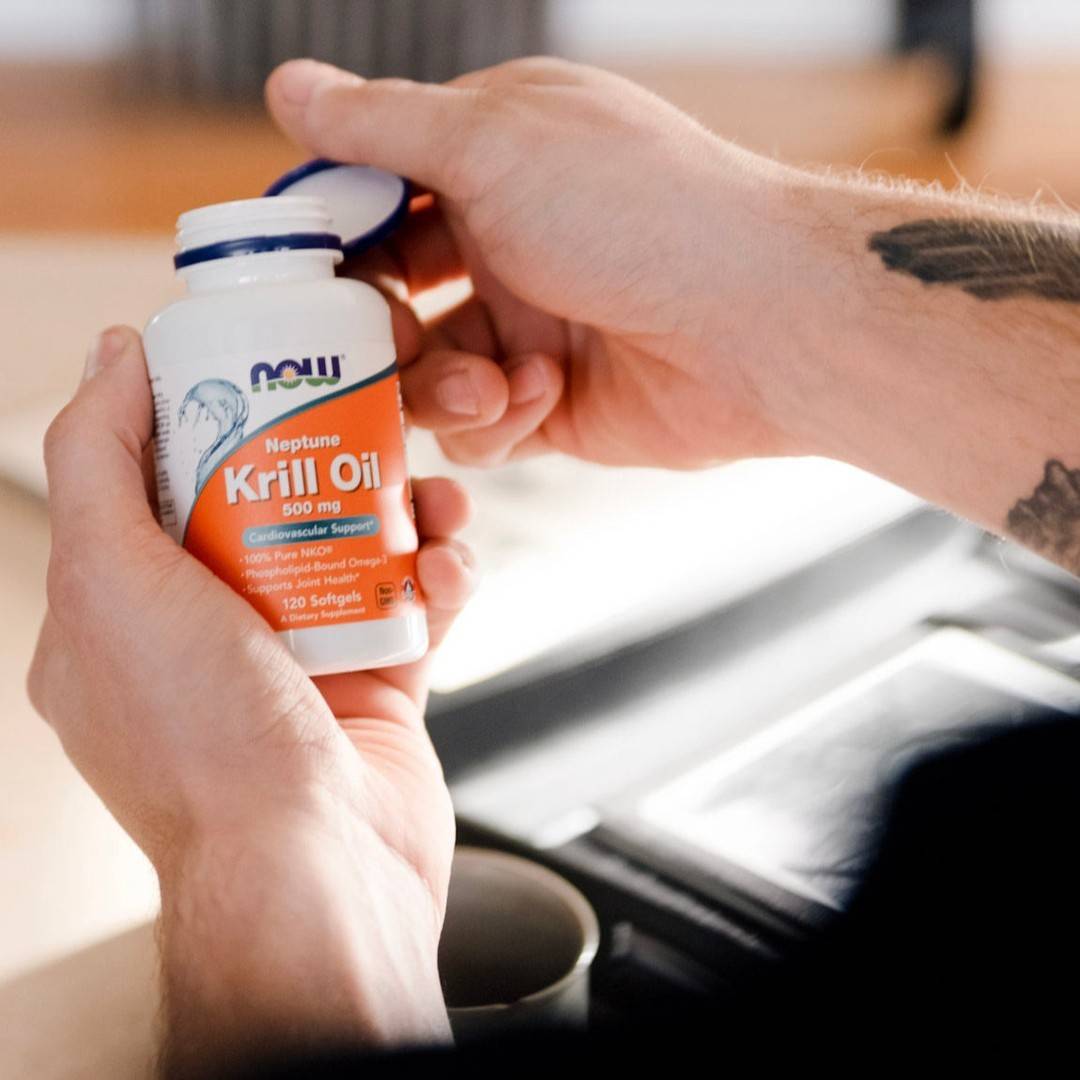 At only around $0.51 per serving, this is also one of the most affordable products on our list, being half as costly as some of the more expensive options out there.

Also, it's worth noting while none of the products on our list are labeled as "organic krill oil", NOW's krill oil is Friend of the Sea certified, showing they are committed to the sustainability of their products.
Finally, NOW is also a proud founding partner of Vitamin Angels. If you're unfamiliar with the organization, they are a public health nonprofit, whose mission is to help underserved populations get the nutrition they need to live their best possible lives.
NOW Foods Neptune Krill Oil is a high-quality and affordable supplement, rich in phospholipid-bound-omega-3, with added Esterified Astaxanthin for enhanced bioavailability and sustainability, making it a top choice for health-conscious consumers.
Nutrition Label Transparency:
10
Solid levels of EPA, DHA, and phospholipids

Very high levels of astaxanthin

One of the most affordable products on our list
Softgels may be larger and more difficult to swallow than some alternatives

Does only come in a large package size of 120 servings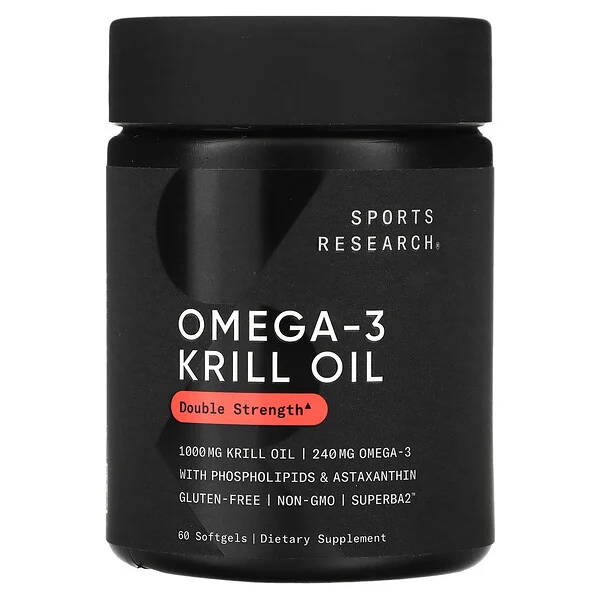 EPA/DHA Content: 136mg/60mg

Package Information: 60 Softgels
Serving Size: 1 Softgel
Price per Serving: ~$0.53
Company Founded: 1980
Recommended by Athletes: Taylor Johnson, Halle Wangler, Madison Bess
Up next on our list is Sports Research's Krill Oil Supplement. Similar to NOW, Sports Research has been around for a long time, meaning they have a solid reputation in the supplement space. Let's see how their product stacks up compared to NOW.
Sports Research has a near identical nutritional profile to NOW's product, making it another one of the highest quality krill oil supplements available. There is 136mg of EPA and 60mg of DHA in each serving, as well as 400mg of phospholipids and 100mcg of astaxanthin. It also has a very similar price point at just over $0.50 per serving, making it one of the more affordable options on our list. Also similar to NOW, this is a 1000mg capsule, which is rather large!
Something else to note is that Sports Research's product is offered in a smaller container at only 60 servings. This may be good for you if you're looking to try out krill oil without wanting to spend too much at once. However, if you're looking to buy in bulk this may be considered a slight downside.
Also similar to NOW, Sports Research is committed to sustainably sourcing their krill. As they state, their krill oil is completely certified as sustainable from the Marine Stewardship Council. On top of being sustainable, this is some of the best Antarctic krill oil available.
Sports Research's Krill Oil Supplement offers a high-quality and sustainable option with a similar nutritional profile to NOW's, making it a top choice for those seeking Antarctic krill oil.
Nutrition Label Transparency:
10
High astaxanthin content as well
1000mg softgel may be tough to swallow

Only comes in a relatively small package size (60 softgels)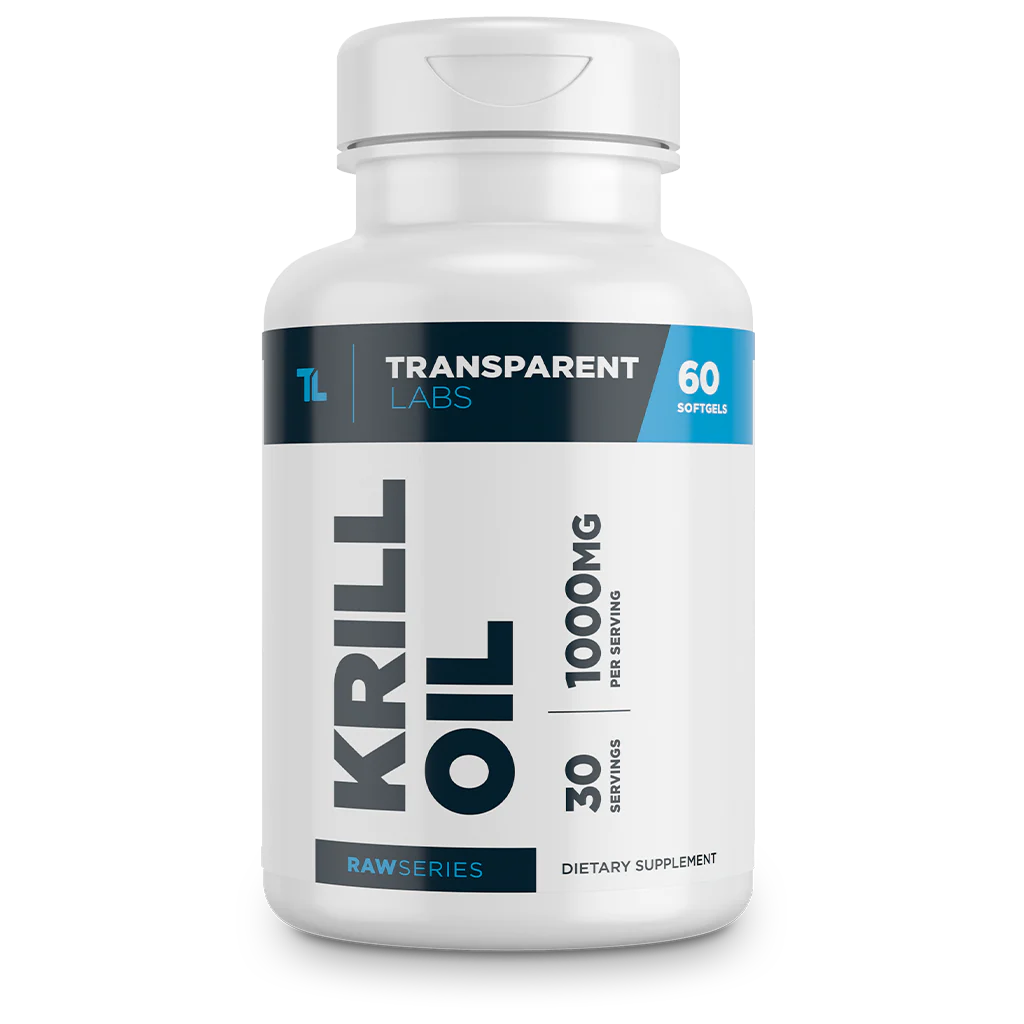 EPA/DHA Content

: 120mg/55mg



Package Information: 60 Softgels
Serving Size: 2 Softgels
Price per Serving: ~$1.17
Company Founded: 2015
Recommended by Athletes: Hafthor Bjornsson, Paul Sklar, Sean Harris
Next up on our list is Transparent Labs' Krill Oil. Although it is not nearly as long standing as the 2 other companies we've covered so far, Transparent Labs has quickly become one of the most trusted and popular supplement brands on the market. How does it's krill oil compare to the rest of the options on the market?
The first thing you should notice about this product is the price. While the last 2 products were around the $0.50 mark, Transparent Labs is significantly more expensive at well over $1 per serving. Transparent Labs is well known for its quality products, just keep in mind that they come with a rather hefty price tag.
In terms of nutrition, Transparent Labs' product is fairly similar to the last two, although it does have slightly less of the main omega-3 fatty acids then the previous product (120mg of EPA and 54mg of DHA). This product also contains a similar amount of phospholipids (400mg) and astaxanthin (100mcg). Something different about this product is that it contains choline, which has many health benefits including improving cognitive function, and protecting against cardiovascular disease.
It's worth mentioning that this product comes in a serving size of 2 softgels. Although this is a minor difference, these 500mg softgels will likely be easier to swallow than NOW and Sports Research's 1000mg softgels.

Also, there is no claim as to whether or not their krill oil is sustainably sourced. Although this doesn't necessarily mean it isn't sustainably sourced, you can't be certain if this is an important factor to you.
Finally, one great thing about Transparent Labs is that they're committed to being open about each ingredient in their products. They provide a full breakdown of the main components of krill oil on their site with links to studies backing up all their claims.
Overall, although you'll certainly be getting a superb product from Transparent Labs, the difference in price between the top 2 options on our list is tough to justify.
Transparent Labs' Krill Oil is a trusted and popular supplement with added choline for cognitive benefits, although its higher price compared to other options may be a consideration for some buyers who value sustainability.
Nutrition Label Transparency:
10
Solid amount of EPA, DHA, phospholipids, and astaxanthin

Product also contains choline, which has a wide range of health benefits

Transparent Labs readily provides research-backed information about the product
Significantly more expensive than other similar options on our list

No claims about the sustainability of the product
Krill Oil is a health supplement sourced from krill, which are small crustaceans. The krill is most commonly sourced from the Antarctic ocean. As we'll cover in more detail later on, krill oil is very similar to fish oil – although there are a few key differences. Krill oil has become increasingly popular in recent years for its purported health benefits.
These benefits are mostly related to the high omega-3 fatty acid content found in these supplements. Omega-3's are most commonly found in the diet through seafood, making krill oil a great way to get these valuable nutrients in if you aren't a fan of eating fish, or if you're concerned about getting too much mercury in your diet. Krill oil also contains high levels of astaxanthin, which has its own health benefits as well.
Omega-3's are made up of eicosapentaenoic acid (EPA), docosahexaenoic acid (DHA), and alpha-linolenic acid (ALA). They play an important role in the human diet and in human physiology.
You may have noticed krill oil does not contain ALA. While EPA and DHA are found in fatty fish, ALA is found in vegetables such as walnuts, canola, and green vegetables like kale and spinach. ALA is partially converted into EPA and DHA by the body.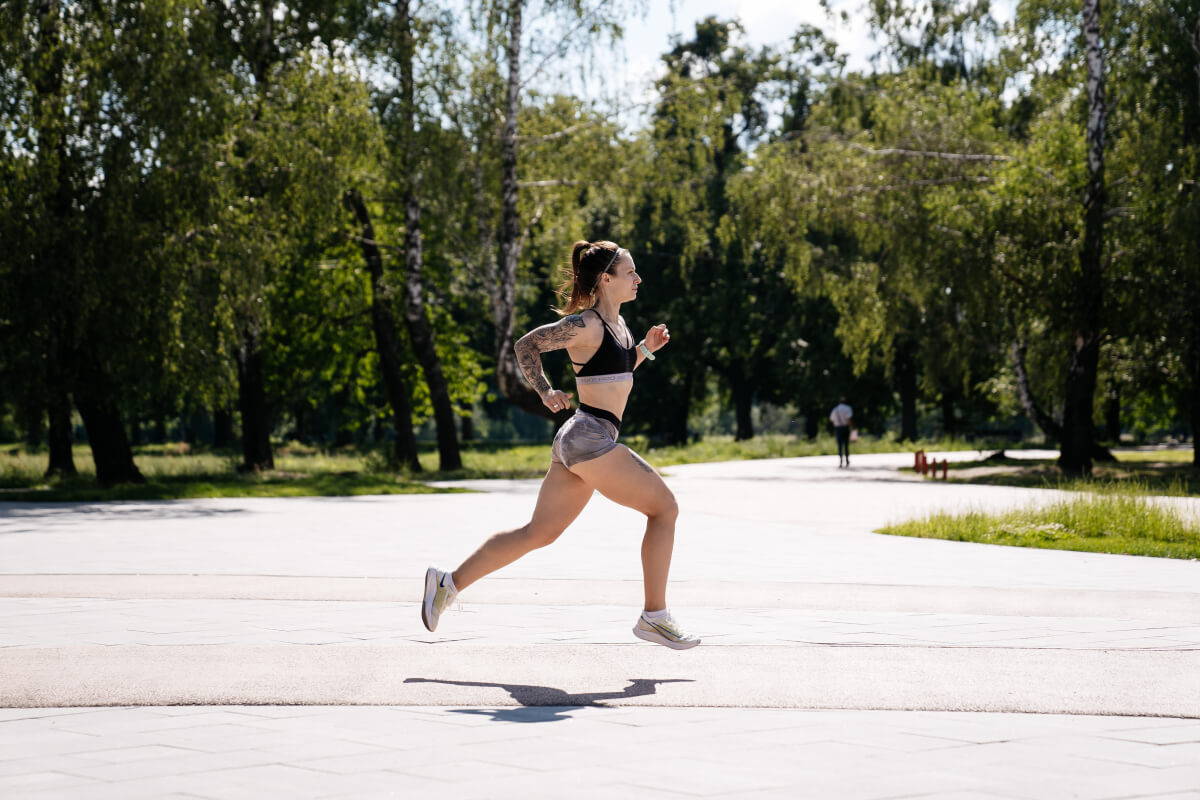 However, this conversion process is not very efficient, and only a small percentage of ALA is converted into EPA and DHA. While you can certainly get enough Omega-3s from foods rich in ALA or EPA/DHA, supplementing with something like krill oil can act as a solid boost of nutrition.

Also, Omega-3s should not be confused with Omega-6s, which are found in things like corn, and soybean oils. They have similar benefits to Omega-3s, but are much more common in western diets. Most people get adequate and maybe even excessive amounts of Omega-6s, making supplementation rarely necessary.
The average American eats 10 times as many Omega-6s as Omega-3s. Because both play a valuable role in overall health, people should seek to balance this number out by consuming more Omega-3s, and not reducing Omega-6 intake.
Ultimately, if you're concerned about not getting enough Omega-3s in your diet, krill oil is a convenient and easy way to consume more of these valuable nutrients.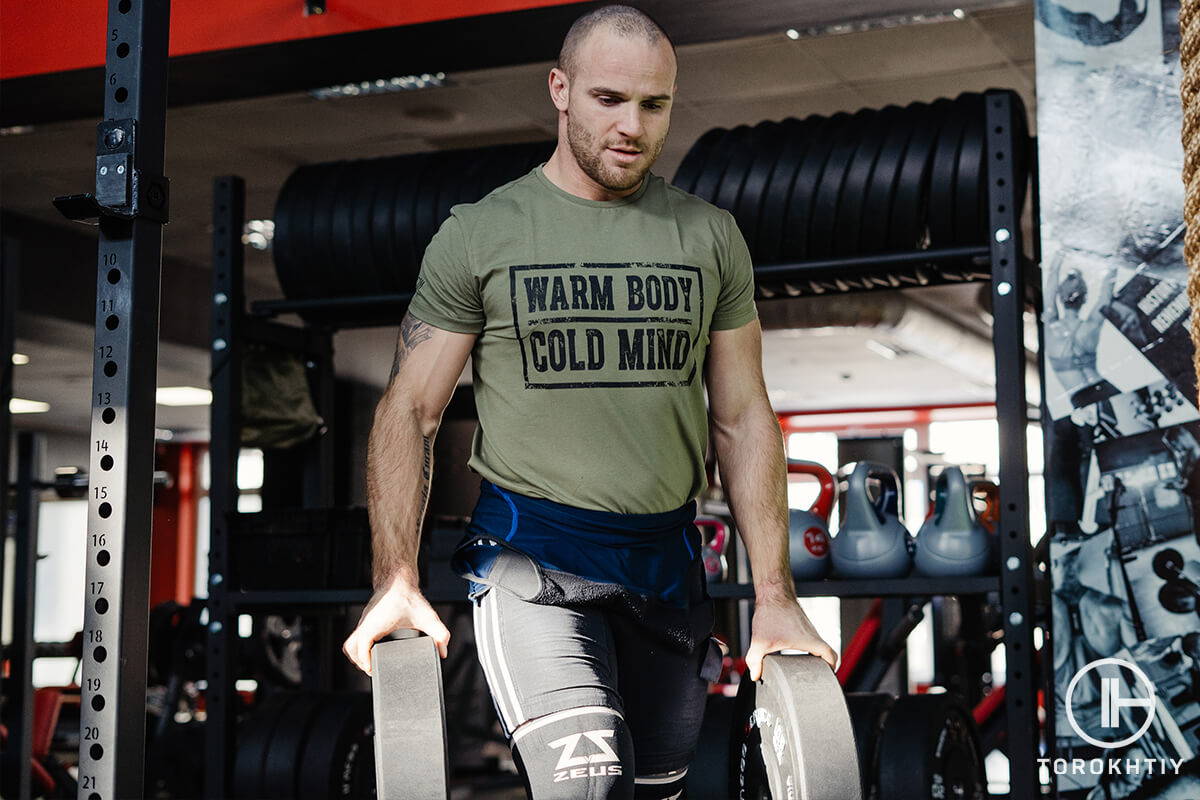 Benefits of Krill Oil Supplements?
The main benefits of krill oil supplements come from their high omega-3 and astaxanthin content, which we'll be covering in more detail here.
Omega-3s are a necessary nutrient that have many benefits regarding the overall health of the body. The main benefit related to Omega-3s is their role in cardiovascular health.
This is especially relevant for those who have a history of cardiac problems. In a study testing the benefit of Omega-3 supplementation on heart attack survivors, those supplementing with Omega-3s were less likely to have further cardiac issues, noticeably reducing their risk of cardiac-related death.
On top of heart health, Omega-3s appear to help control diseases such as lupus, eczema, and arthritis, as well as helping protect against cancer and other diseases.
2. Benefits of Astaxanthin
Aside from Omega-3s, one of the other major ingredients found in krill oil supplements is astaxanthin. Although its benefits may not be as impressive as Omega-3s, it still provides some valuable health benefits.
Namely, astaxanthin appears to have numerous benefits regarding skin health. These include photoprotective, antioxidant, and anti-inflammatory properties. Ultimately, without further studies it's difficult to fully confirm the health benefits of astaxanthin, although it does appear to have some promising health benefits specifically regarding the skin.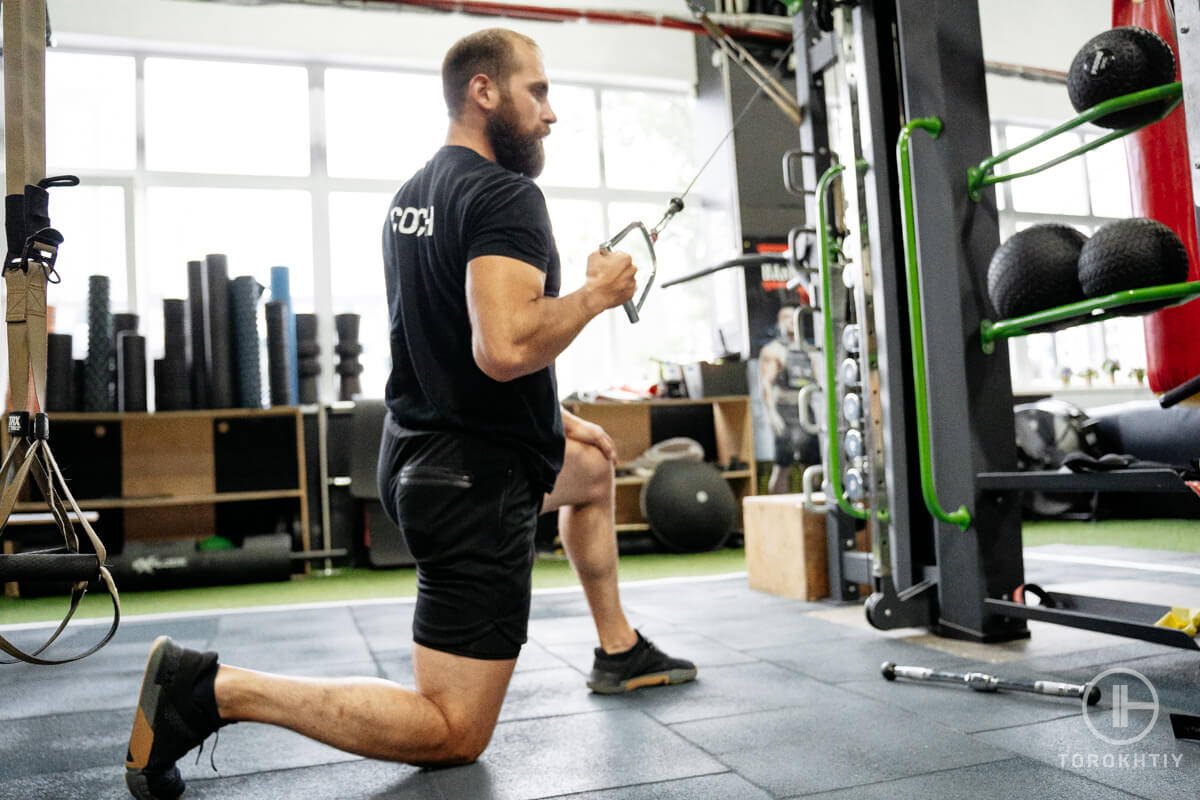 What Is the Difference Between Fish Oil and Krill Oil?
Although fish oil and krill oil are often seen interchangeably, there are actually a few key differences which we'll be covering here.
First off, it's worth noting that fish oil is significantly cheaper than krill oil. Take a look at NOW Food's fish oil for proof! While their krill oil certainly isn't too expensive at around ~$0.50 per serving, their fish oil is half as much at only ~$0.20 per serving! (Keep in mind that this product also comes in a 2000mg serving size, as opposed to the krill oil's 1000mg) Therefore, if you're looking to save some money on an omega-3 supplement, you may be more inclined to go with fish oil.
Another factor where fish oil appears to be superior to krill oil is its EPA and DHA content. Once again using NOW's fish oil as an example, this supplement contains 180mg of EPA and 120mg of DHA per 1000mg. This is significantly more than their krill oil's 135mg of EPA and 60mg of DHA. So, if you're also looking to maximize the amount of fatty acids you're getting in each capsule, you may want to go with fish oil over krill.
3. Greater Bioavailability
With price and EPA/DHA content taken into consideration, perhaps the main advantage krill oil has over fish oil is its better bioavailability. This is because krill oil's EPA and DHA are largely linked to phospholipids, while fish oil's fatty acids are bound to triglycerides. Because of this, it appears that krill oil is absorbed in the intestine easier than fish oil.
So, while fish oil does appear to have higher EPA and DHA content, krill oil has an advantage in bioavailability, which may produce similar health effects.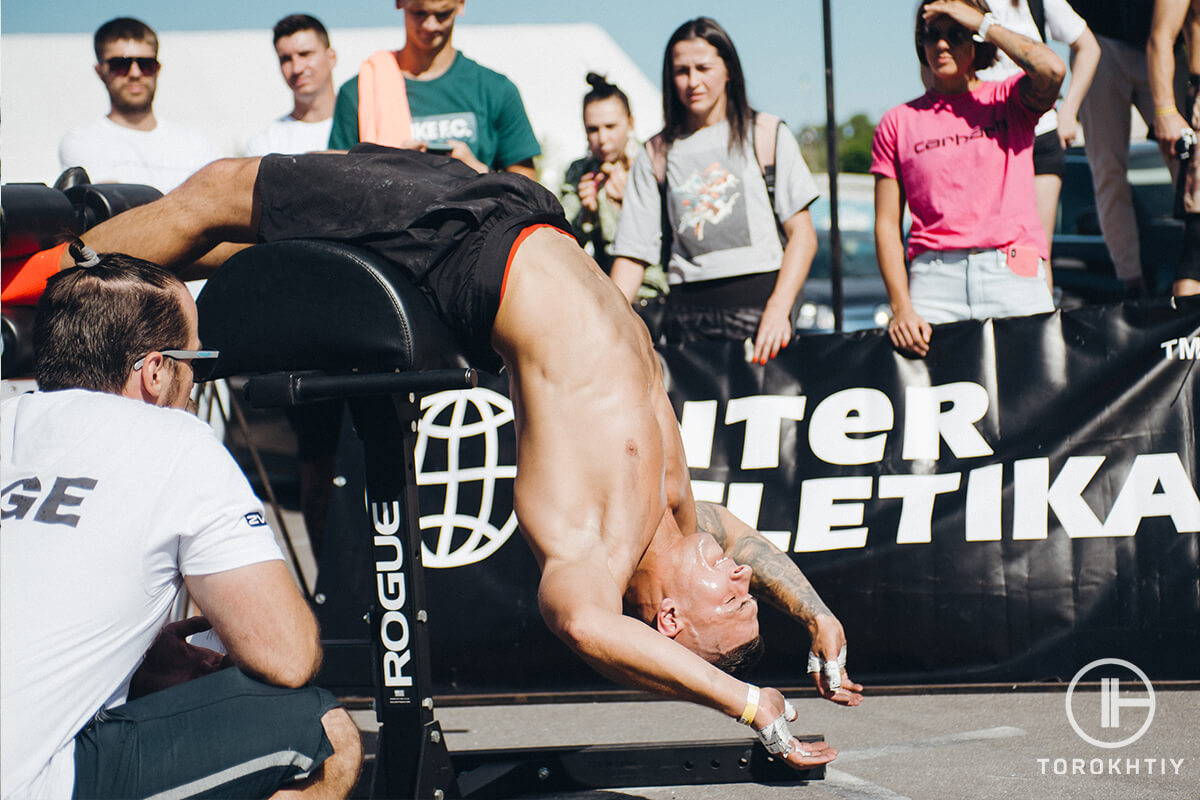 Finally, another key difference between fish oil and krill oil is the presence of astaxanthin. As we have discussed, this substance is found in krill oil and is not found in fish oil. Although the health benefits of this aren't too potent, if you're interested in astaxanthin's benefits to skin health, then krill oil is the way to go.
Mercury is a toxic heavy metal that can accumulate in certain fish species, especially those higher up in the food chain. Therefore, fish oil derived from large predatory fish (e.g., swordfish, shark, king mackerel) may have a higher risk of containing mercury compared to krill oil.
Krill are small, shrimp-like crustaceans that are lower in the food chain, and as a result, they tend to have lower mercury levels. Therefore, krill oil is generally considered to have a lower risk of mercury contamination compared to some fish oil products.
6. Additional Differences
There are a couple of other minor differences between krill oil and fish oil that are worth mentioning. One is that it appears like krill oil may be more effective than fish oil in reducing glucose and LDL. This means krill oil may have benefits in treating conditions like high cholesterol and type 2 diabetes.
Another interesting note is that women taking krill oil have reported fewer PMS symptoms including stress, joint pain, and bloating when compared to women taking fish oil. It's unclear why this happens, but it does give another minor reason as to why someone may choose krill oil over fish oil!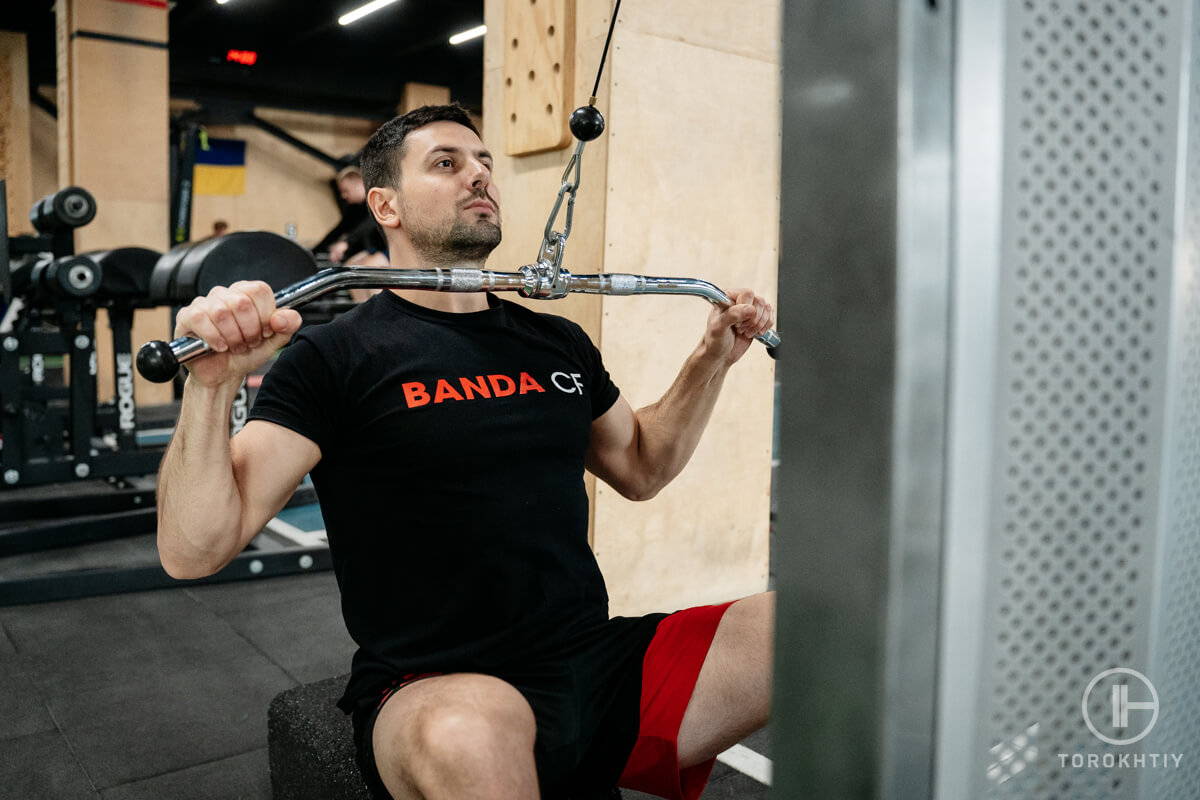 How to Find the Best Krill Oil Supplement?
There are a few key factors you'll want to look out for when deciding on a krill oil supplement. Here they are covered in detail.
1. Nutritional Information
Perhaps the main factor you'll want to keep in mind when looking for a krill oil supplement is what its nutritional profile looks like. This will largely come down to EPA, DHA, and astaxanthin content. As you can see from our list, these numbers will vary slightly from product to product. You'll want to make sure you're getting a solid amount in each serving, and that the price of the product aligns with its nutritional information.
Another very important factor to consider is the price of the product you're buying. The supplements on our list vary greatly in price, ranging from ~$0.33 per serving all the way to well over $1 per serving. A more expensive product is not always better than a cheaper option, however, sometimes with cheap products you'll be getting what you pay for. Always be conscious of the price per serving, considering how it stacks up against similar products in terms of things like nutritional value. Because krill oil can get expensive if you're taking it multiple times a day, it's important to buy a product with high value for money.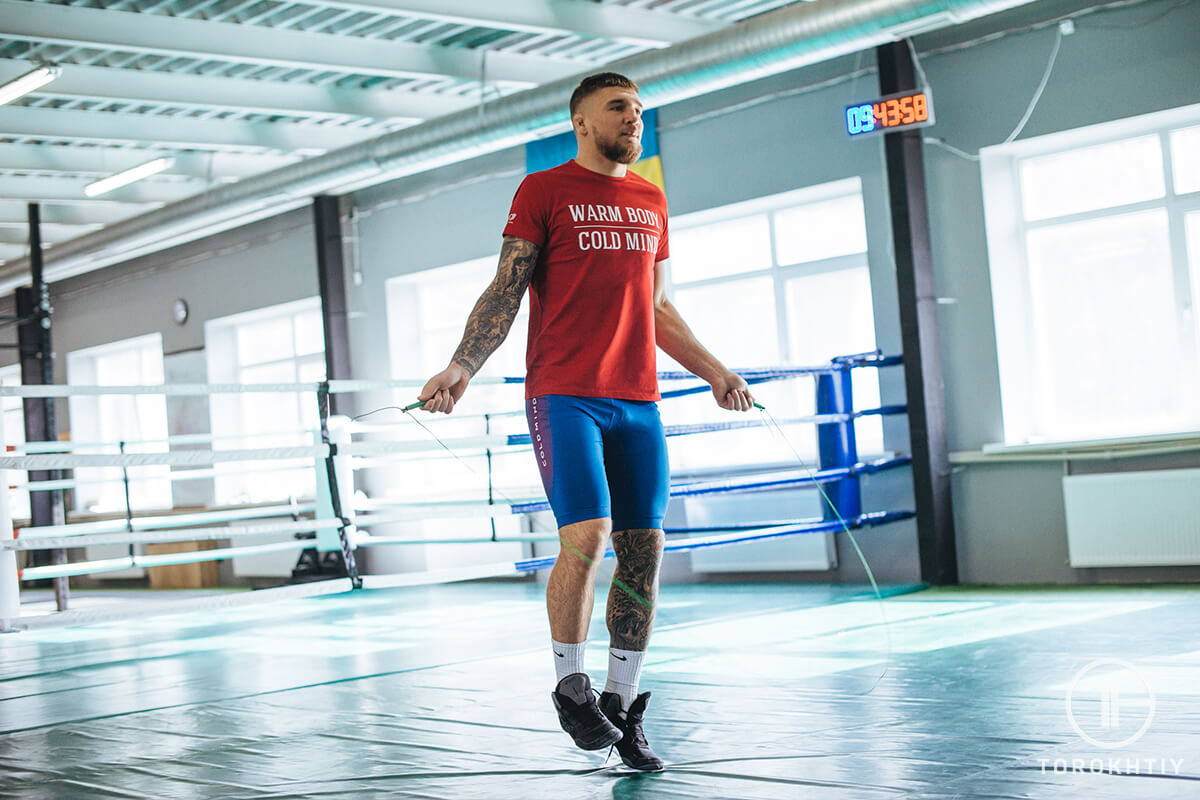 When looking for a supplement, it's also worth noting how many servings you'll be getting in each container. Remember that krill oil is recommended to be taken daily, so if you're buying a package with 30 servings, it will be gone in about a month! If you're just trying out krill oil, you may be more inclined to buy a smaller package so you're not spending too much money. However, if you plan on using krill oil multiple times a day for a long time, it may make more sense to buy in bulk.
Finally, although this is a minor factor it's still something worth considering – be sure you're aware of the size of the supplement's softgel. The softgels on our list range from 500mg to 1000mg. Just keep in mind that 1000mg softgels will be significantly larger than 500mg ones, and may be more difficult to swallow as a result. If you're not a fan of swallowing large capsules, then picking a 500mg softgel may be more suitable for you.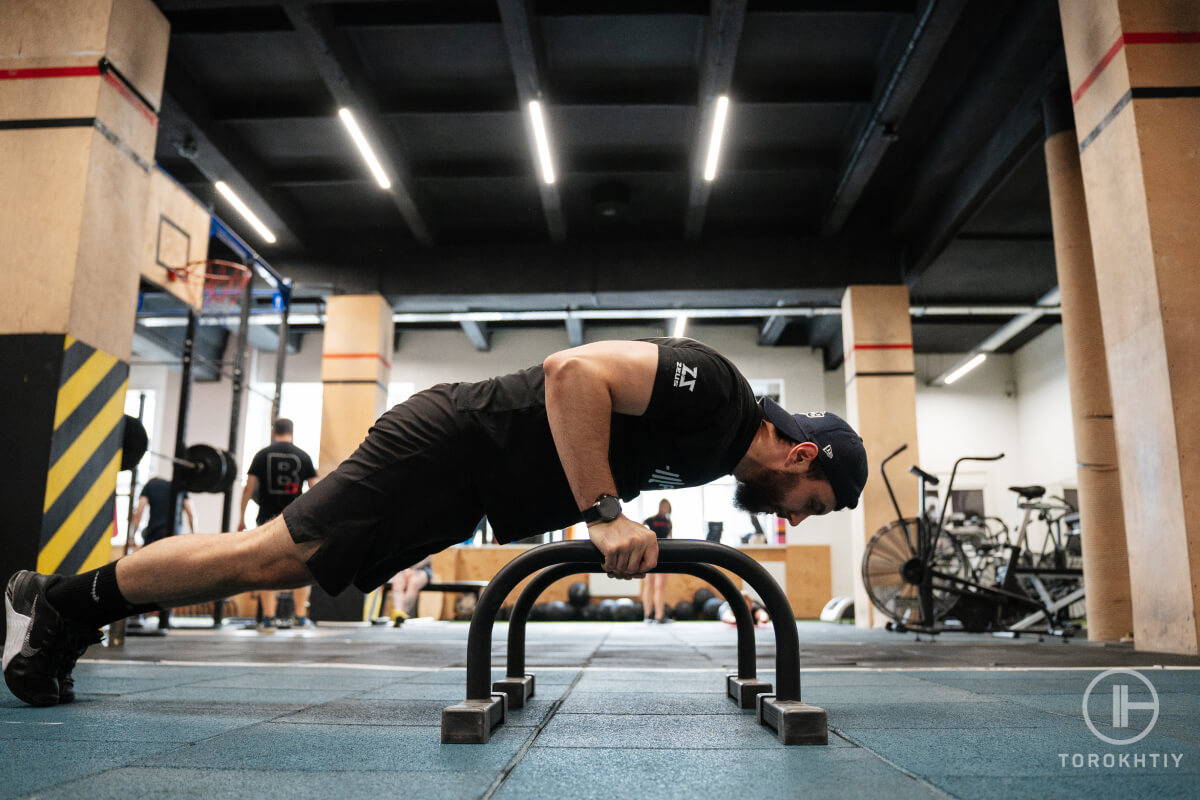 How to Take Krill Oil Supplement?
All of the krill oil supplements covered on our list come in the form of softgels. To take your krill oil, simply swallow the recommended amount of softgels alongside water and food.
The main reason you'll want to take krill oil with food is that they may very well cause indigestion if you're taking it on an empty stomach. As per the recommendation on most krill oil supplements, we recommend taking the suggested serving size 1 to 3 times per day.
While everyone can likely benefit from some added Omega-3 supplementation, it is especially beneficial for those with a history of heart problems, or those who generally don't eat much fatty fish.
We don't recommend taking more than 5g of Omega-3s per day because it may use up the antioxidants in your body. Vitamin C and E can be used to compensate for this if you're concerned. Overall, krill oil should still be safe in fairly high doses, even with this being taken into consideration.
Remember, before taking any supplement, it's a good idea to get advice from a health care provider who can assess your health status, the benefits of the supplement, and clarify dosages.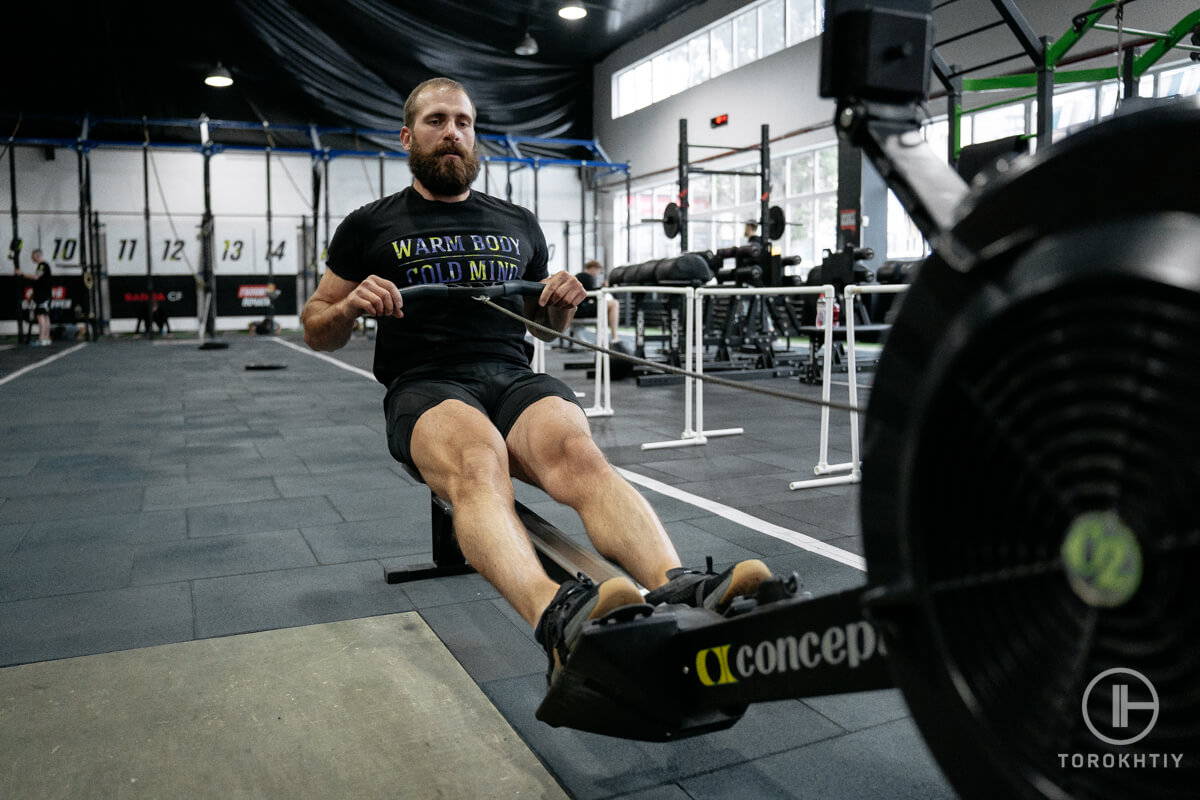 What Should I Look for When Buying Krill Oil?
The main factors you should consider when buying fish oil are it's nutritional value (ie. EPA, DHA, and astaxanthin) as well as the price, serving amount, and softgel size. Overall, most krill oil supplements are fairly similar, so be sure you're aware of these minor differences.
Is Krill Oil Better Than Fish Oil?
It depends on which factors you're considering. While fish oil is significantly cheaper than krill oil, and contains more EPA and DHA on average, krill oil is more bioavailable and contains astaxanthin. Other than these factors, they are very similar supplements, and are both great ways to get more Omega-3s in your diet. It is ultimately up to the individual to decide which product is better for them.
Should I Take Krill Oil Everyday?
Yes! There's absolutely no harm in taking krill oil everyday. To ensure you're getting the recommended daily value of Omega-3s in your diet, we recommend taking krill oil anywhere from 1 to 3 times daily.
How Many MG of Krill Oil Is Best?
Most of the krill oil supplements on our list come in 1000mg servings. This serving size will contain a solid dose of Omega-3s and can be taken anywhere from 1 to 3 times a day. How much krill oil you take per day may depend on several factors including body weight, and how much Omega-3 rich food you eat.
Is It Better to Take Krill Oil in the Morning or Evening?
What time you take krill oil shouldn't make a major difference in the supplement's positive benefits! With many supplements recommending you take 1-3 servings daily, there's no harm in taking krill oil in both the morning and the evening.
Does Krill Oil Contain Omega-3s or Omega-6s?
Krill oil is rich in Omega-3s, and contains no Omega-6s. Although both are beneficial in keeping a healthy heart, people tend to eat far more Omega-6s than Omega-3s. This is why supplementing with something rich in Omega-3s like krill oil is beneficial for overall health.
Overall, krill oil is one of the best ways to get extra Omega-3s in your diet, which have been shown to help with heart health and aid in preventing a myriad of diseases. If you're looking for a high quality krill oil supplement, our number 1 pick is NOW Foods, Neptune Krill, although there are plenty of other great options out there as well! We hope these in-depth krill oil reviews were able to help you make an informed decision!
Let us know if you decide to purchase any of the products covered on our list, we'd love to hear your thoughts in the comments below.
Bioavailability of fatty acids from krill oil, krill meal and fish oil in healthy subjects--a randomized, single-dose, cross-over trial //NIH: https://pubmed.ncbi.nlm.nih.gov /25884846/



Certified sustainable products and companies contributing to marine conservation //Friendofthesea: https://friendofthesea.org/
We Are a Public Health Nonprofit that Brings Essential Healthcare to Underserved Communities //Vitaminangels: https://vitaminangels.org/
Ending overfishing could help tackle nutrient deficiencies for millions // MSC: https://www.msc.org/
Choline //Harvard: https://www.hsph.harvard.edu/ nutritionsource/choline/
Ask the expert: Omega-3 fatty acids //Harvard: https://www.hsph.harvard.edu/ nutritionsource/2007/06 /19/ask-the-expert-omega-3-fatty-acids/
No need to avoid healthy omega-6 fats //Harvard: https://www.health.harvard.edu/ newsletter_article/no-need-to-avoid-healthy-omega-6-fats
Omega-3 Fatty Acids: An Essential Contribution //Harvard: https://www.hsph.harvard.edu/ nutritionsource/what-should-you-eat/fats-and-cholesterol/types-of-fat/omega-3-fats/
Effect of omega-3 fatty acids on cardiovascular outcomes: A systematic review and meta-analysis //Thelancet: https://www.thelancet.com/ journals/eclinm/article /PIIS2589-5370(21)00277-7/fulltext
Dietary supplementation with n-3 polyunsaturated fatty acids and vitamin E after myocardial infarction: results of the GISSI-Prevenzione trial. Gruppo Italiano per lo Studio della Sopravvivenza nell'Infarto miocardico //NIH: https://pubmed.ncbi.nlm.nih.gov /10465168/
Therapeutic Use of Omega-3 Fatty Acids for Immune Disorders In Search of the Ideal Omega-3 Supplement //NIH: https://www.ncbi.nlm.nih.gov/pmc /articles/PMC9831136/
Astaxanthin in Skin Health, Repair, and Disease: A Comprehensive Review //NIH: https://www.ncbi.nlm.nih.gov/pmc /articles/PMC5946307/
Evaluation of the effects of Neptune Krill Oil on the clinical course of hyperlipidemia //NIH: https://pubmed.ncbi.nlm.nih.gov /15656713/
Evaluation of the effects of Neptune Krill Oil on the management of premenstrual syndrome and dysmenorrhea //NIH: https://pubmed.ncbi.nlm.nih.gov /12777162/
Omega-3 Fatty Acids: Some Frequently Asked Questions //Fammed:https://www.fammed.wisc.edu /files/webfm-uploads/documents/outreach /im/handout_omega3 _fats_patient.pdf
With over 20 years in Olympic Weightlifting, our team does its best to provide the audience with ultimate support and meet the needs and requirements of advanced athletes and professional lifters, as well as people who strive to open new opportunities and develop their physical capabilities with us.
All products we select are primarily approved and tested by the Olympic Weightlifting Champion Oleksii Torokhtiy. Under his guidance, we provide honest and reasonable assessments of the products we review by checking their characteristics, packaging, design, comfort and durability features, and general product rating. We select products from only high-quality and trusted sports brands, thus vouching for their quality.
The product testing process is described in more detail here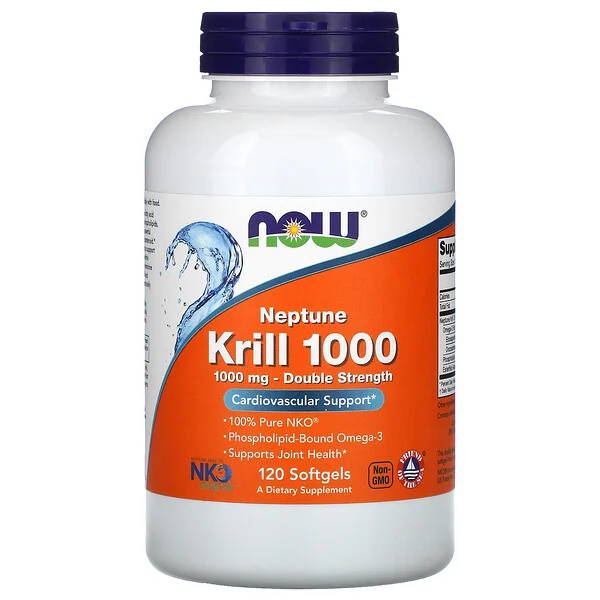 Experience: 7 years
Specializing in: Weight management, Fitness / Sports nutrition
Oleksandr is a professional fitness nutritionist, certified by FPA (Fitness Professional Association). Oleksandr adheres to the principles of evidence-based dietetics and instills in his clients a healthy relationship with food - without strict prohibitions on favorite foods and regular disruptions. His main task – not only get a result for you, but also maintain it for many years, enjoying tasty and delicious food.
If you have any questions/suggestions/any other inquiry, you can reach out to us via email - reviews@torokhtiy.com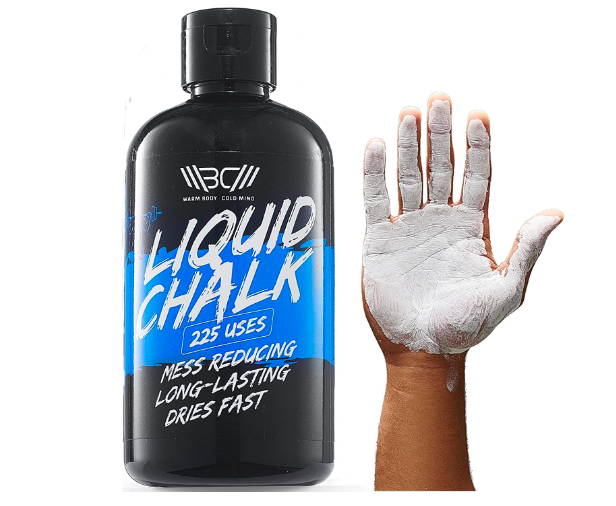 This article was written by our qualified author and proofread by expert with proven experience. When writing the article we use our expertise and data from open sources with strong reputation, scientific or medical based. The list of references is provided at the end of the article.
Our team of authors and experts includes professional athletes (Olympians, winners of European and World titles) PhD in Sport Science, certified coaches, sports nutritionists, CSCP, physiotherapists and other. Read more about the team here, and more about how we test here.