Are you a runner looking to incorporate BCAAs into your supplement stack? In this list, we'll be covering the best BCAA for runners available today.
BCAAs (short for branched-chain amino acids) are one of the most popular supplements available for their effects in recovery and muscle building. Especially useful for vegans and vegetarians who may not be getting enough BCAAs through their diet, BCAA supplementation can make a significant difference in your performance and recovery. If you're looking to incorporate some BCAAs before you hit the trails, then keep reading to find out the best branched-chain amino acids for runners.
In a hurry and can't keep reading? How about you check out the Transparent Labs Glutamine BCAA.
Transparent Labs introduces a top-tier BCAA supplement, renowned for its quality, featuring a significant amount of BCAAs per serving and an additional dose of L-Glutamine for improved endurance and recovery, making it an ideal option for runners.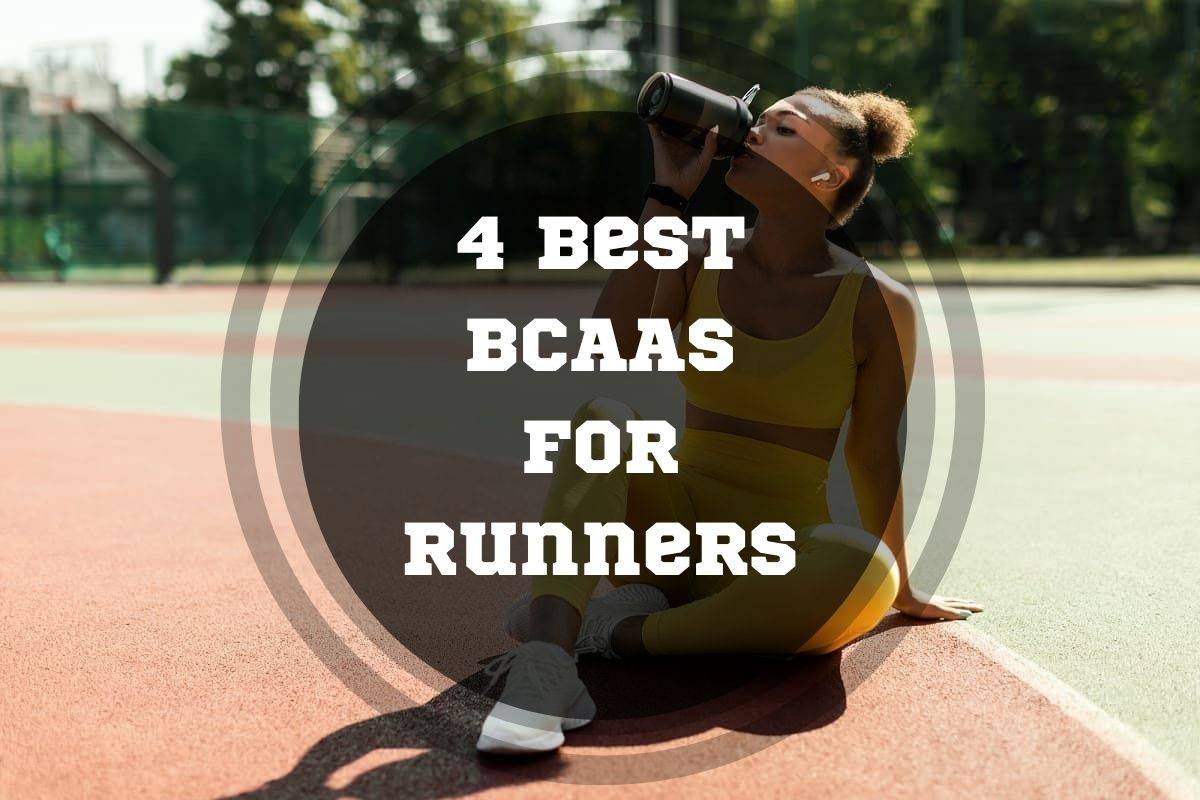 Top 4 Best BCAAs for Runners Reviewed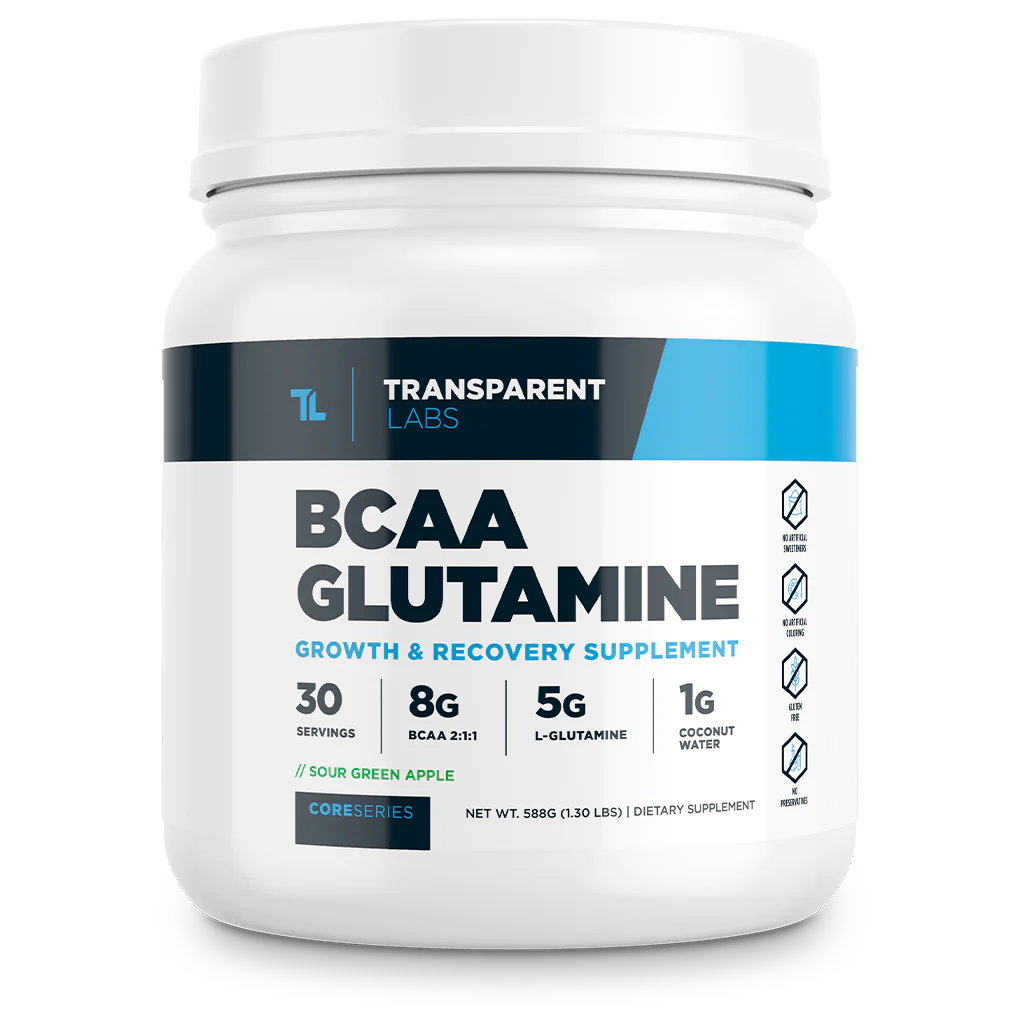 Suitable for Vegans: Yes

Flavors: Sour Green Apple, Tropical Punch, Strawberry Lemonade, Blue Raspberry.
BCAA's per Serving: 8g
Servings per Container: 30
Serving Size: 19.6g
Additional Ingredients: L-Glutamine, Coconut Water Powder
Price per Serving: ~$1.33
Company Founded: 2012
Recommended by Athletes: Hafthor Bjornsson, Paul Sklar, Sean Harris
Starting off our list of the best BCAA for running is Transparent Labs. Well known for being one of the best supplement companies, their BCAA is no exception.
At a solid 8g of BCAAs per serving, Transparent Labs has the highest BCAA content of any supplement on our list. On top of this, this is the supplement on our list with the highest L-Glutamine content, featuring an extra 5g of the amino acid.
L-Glutamine has been shown to improve time to exhaustion and recovery, making it a great addition to a BCAA supplement. This supplement also features 1g of coconut water powder, designed to help with hydration.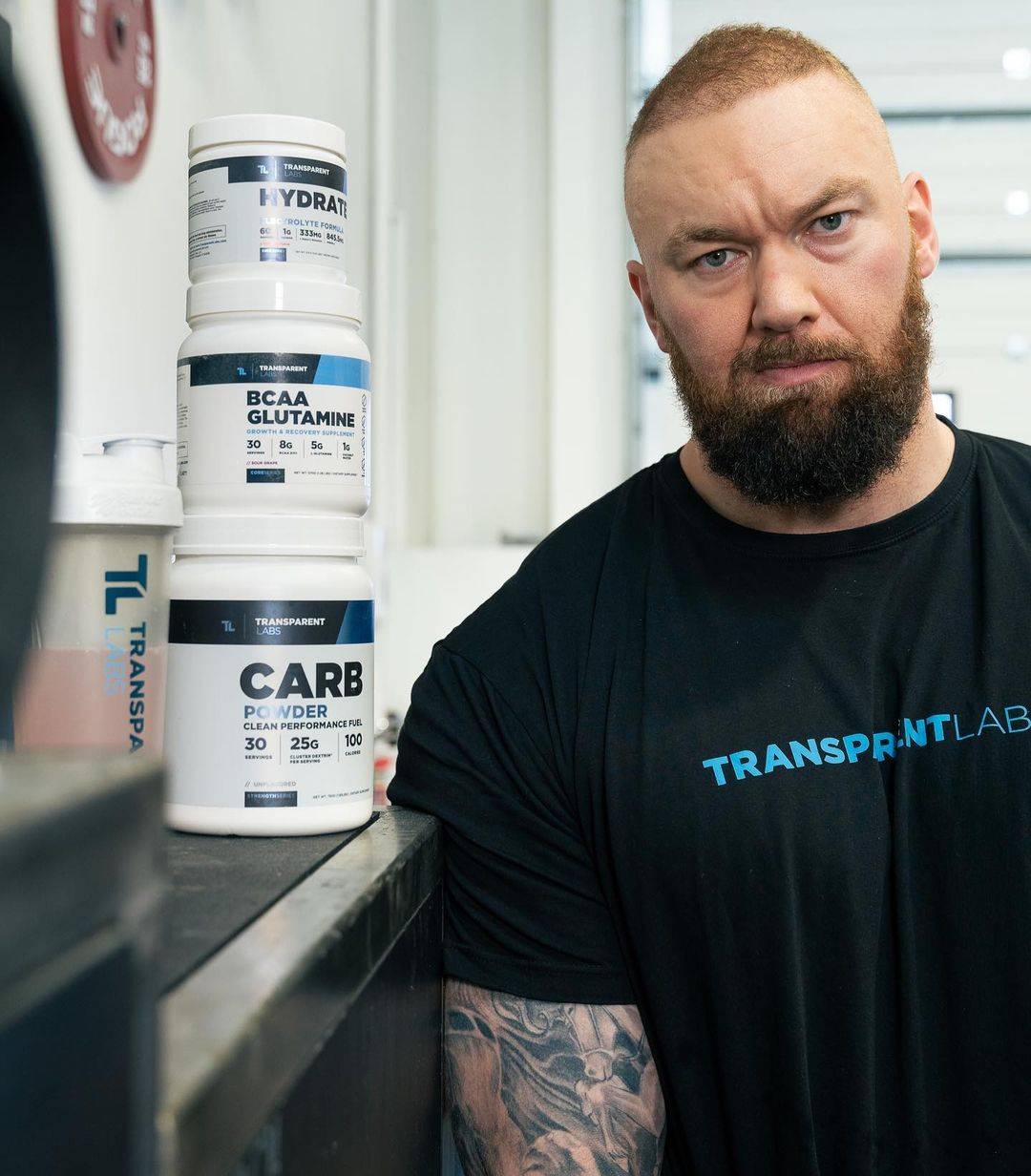 On top of this, Transparent Labs is committed to only making high quality, natural products. Like all their other supplements, their BCAAs contain no artificial ingredients. The product uses fermented vegan BCAAs, so it's suitable for vegans who most benefit from taking such a supplement. They also come in 4 delicious flavors to choose from, giving the buyer plenty of variety.

Overall, this is a top-notch supplement especially for those looking to improve recovery and overall performance. The one downside is its high price point. At ~$1.33 per serving, it's the most expensive product on our list. However, it's the most complete supplement as well.
Transparent Labs offers a high-quality BCAA supplement with a substantial amount of BCAAs per serving, including an extra dose of L-Glutamine for enhanced endurance and recovery, making it an excellent choice for runners.
Nutrition Label Transparency:
10
Highest BCAA content on our list

Highest L-Glutamine content

Made without any artificial ingredients
Most expensive product on our list

Large serving size of 19.6g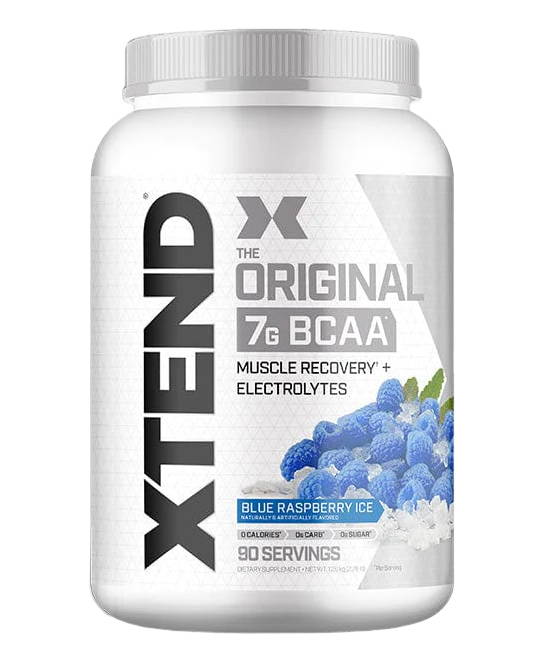 Suitable for Vegans: Unclear

Flavors: Blue Raspberry Ice, Glacial Grape, Italian Blood Orange, Knockout Fruit Punch, Lemon Lime Squeeze, Mango Madness, Smash Apple, Strawberry Kiwi Splash, Watermelon Explosion, Tropical Thunder
BCAA's per Serving: 7g
Servings per Container: 90 (30 Also available)
Serving Size: 14g
Additional Ingredients: L-Glutamine, Electrolyte Blend, Citrulline Malate
Price per Serving: ~$0.72
Company Founded: 2018
Recommended by Athletes: Corey Brooks, Paula Leyes, Trevor Bell
Next on our list is XTEND's original BCAA. XTEND is a line of products from Cellucor, who are best known as the producers of C4 pre-workout. Although they are less known for their BCAA as they are for their pre-workouts, let's see how it stacks up compared to the rest of our list.
First off, at 7g of BCAAs, XTEND has a slightly lower amount than Transparent Labs, although it is still solid. This product also features L-Glutamine, although at half as large of a dose as Transparent Labs at 2,5g. There is also an electrolyte blend made up of sodium citrate, potassium chloride, and sodium chloride. Finally, this product also contains citrulline malate, which has shown some positive results in increasing power and reducing fatigue during exercise.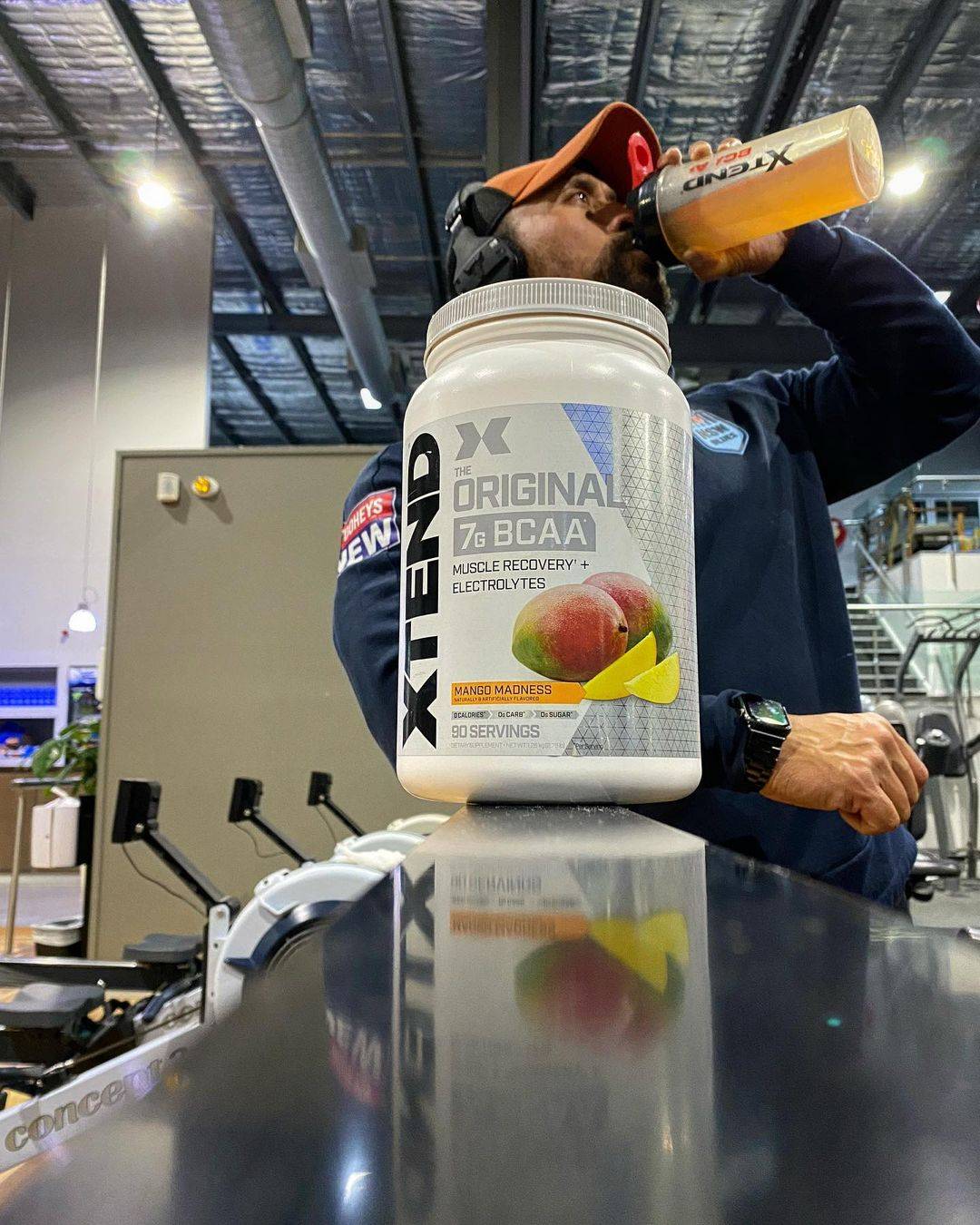 XTEND's BCAA comes in a wide variety of 10 flavors, providing tons of variety!

One major pro this has over Transparent Labs is its price, being nearly half as costly at only ~$0.72 per serving. On the other hand, this product does contain several artificial ingredients such as sucralose, and food dyes, which may turn some people off of the product. Also, there's no mention on Cellucors site about this product being vegan, implying the BCAAs may be derived from dairy. Although it's not certain, vegans should keep this in mind before purchasing Cellucor's product!
XTEND's original BCAA from Cellucor's XTEND line offers 7g of BCAAs, an electrolyte blend, and citrulline malate for enhanced exercise performance in various flavors, but contains artificial ingredients and may not be vegan-friendly.
Nutrition Label Transparency:
9
Solid BCAA and L-Glutamine content

Many great flavors to choose from

Citrulline malate may help boost performance
May not be suitable for vegans

Not as many BCAAs as the top spot on our list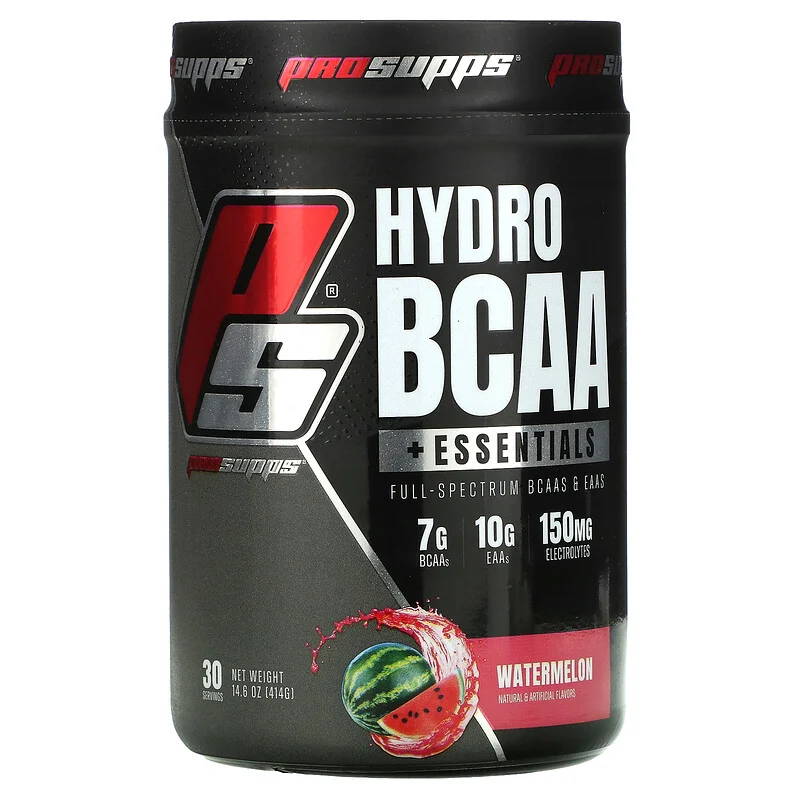 Suitable for Vegans: Yes

Flavors: Blue Raspberry, Fruit Punch, Watermelon
BCAA's per Serving: 7g
Servings per Container: 30
Serving Size: 13.8g
Additional Ingredients: EAA Matrix
Price per Serving: ~$1.00
Company Founded: 2012
Recommended by Athletes: Kamaru Usman, Tilly King, Derick Ansah
Next up, we have a BCAA from ProSupps. Let's see how it compares to the top 2 spots on our list.
First off, ProSUpps offers the same overall BCAA content as XTEND, with 7g per serving. This supplement does not contain any L-Glutamine, Citrulline Malate. However, what it does contain is an Essential Amino Acid (EAA) blend, featuring 3g total of L-Lysine, L-Threonine, L-Phenylalanine, L-Methionine, L-Histidine, and L-Tryptophan. This product does also contain a solid amount of sodium and potassium, although it's not labeled specifically as a hydration/electrolyte blend.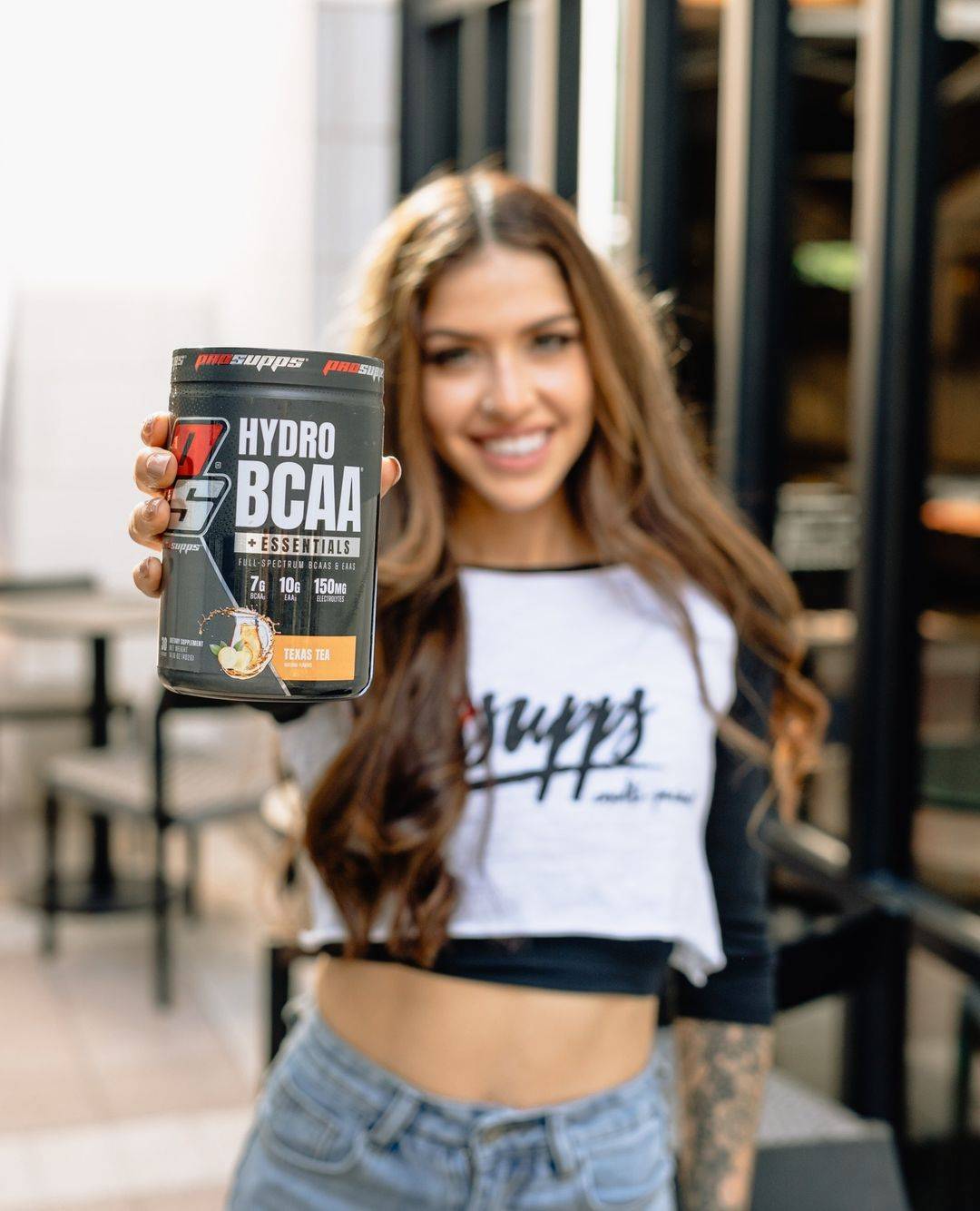 This supplement also comes in 3 unique flavors. Although this is a solid mix of flavors, it is not quite as extensive as the other options we've covered so far.

This is the second most expensive BCAA on our list, falling just behind Transparent Labs at ~$1.00 per serving. Also, similar to XTEND's product, it does feature several artificial ingredients, which some people may prefer to avoid.
ProSupps BCAA offers 7g of BCAAs per serving, an EAA blend, and essential electrolytes, available in three flavors but is relatively expensive and contains artificial ingredients.
Nutrition Label Transparency:
9
Only product on our list with an EAA content

Decent mix of electrolytes
Does contain some artificial flavoring, which some may consider a con
Suitable for Vegans: Yes

Flavors: Unflavored
BCAA's per Serving: 5g
Servings per Container: 100
Serving Size: 5g
Additional Ingredients: N/A
Price per Serving: ~$0.28
Company Founded: 2014
Recommended by Athletes: Daniel Victor
Finally, we're closing off our list with a product from Naked. Renowned for their affordable and simple supplements, does Naked's BCAA compare with the rest of our list?
Right away, this is easily the simplest BCAA featured on our list. It does not contain any additional ingredients such as L-Glutamine, Citrulline Malate, or EAAs. It also has the lowest BCAA content at only 5g per serving.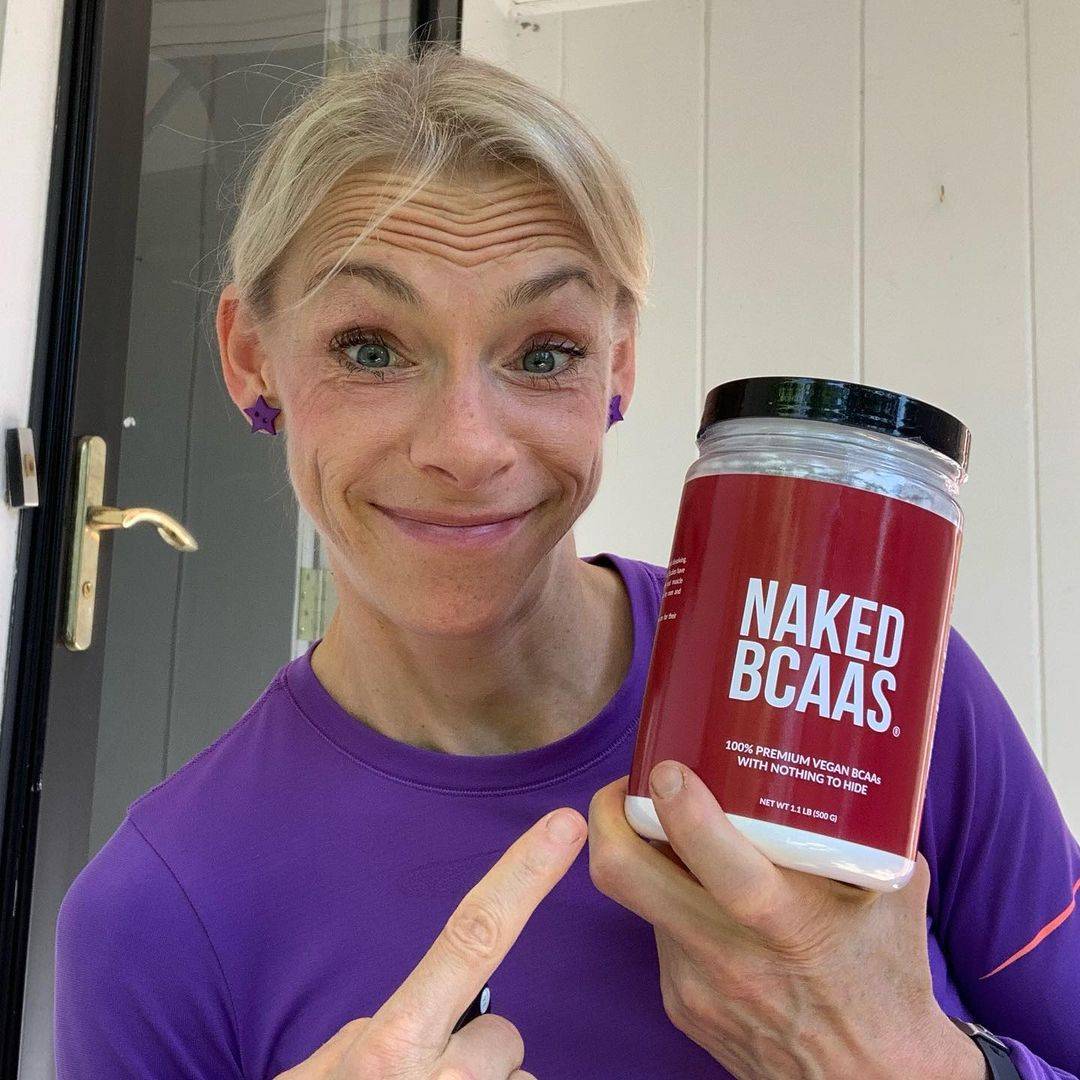 This is also an unflavored powder which may not appeal to everyone. However, for those who don't enjoy the taste of flavored supplements, this may be considered a pro. It also contains no artificial ingredients, which will be a major pro to some.

Of course, the biggest advantage to Naked's BCAA is its price point. At only ~$0.28 per serving, this is easily the cheapest BCAA on our list, being nearly 3 times as inexpensive as the next cheapest option. Overall, if you're looking for a simple and cheap BCAA, then Naked is the way to go.
Naked BCAA offers a simple, unflavored option with 5g of BCAAs per serving, no additional ingredients, and no artificial additives, making it the most affordable choice on the list.
Nutrition Label Transparency:
10
Cheapest option on our list

Unflavored option may appeal to some
Lowest BCAA content on our list

No additional ingredients (L-Glutamine, Citrulline Malate, EAAs, etc.)
Are BCAAs Beneficial for Runners?
Yes! Some of the main benefits of BCAAs are increased energy, and improved recovery. If you're running consistently, this should have a serious positive impact on your training results. One study done specifically on runners showed significant improvements in recovery with a BCAA supplement.
It's worth noting that most people get enough BCAAs through their diet alone, making supplementation less important. However, it can be difficult to get enough BCAAs on a vegan or vegetarian diet. This means if you're a vegan runner, you will likely see more positive effects in your training from BCAA supplementation.
Whether you're planning on taking BCAA before running, or BCAA after running, it should have a positive impact – especially for vegans and vegetarians.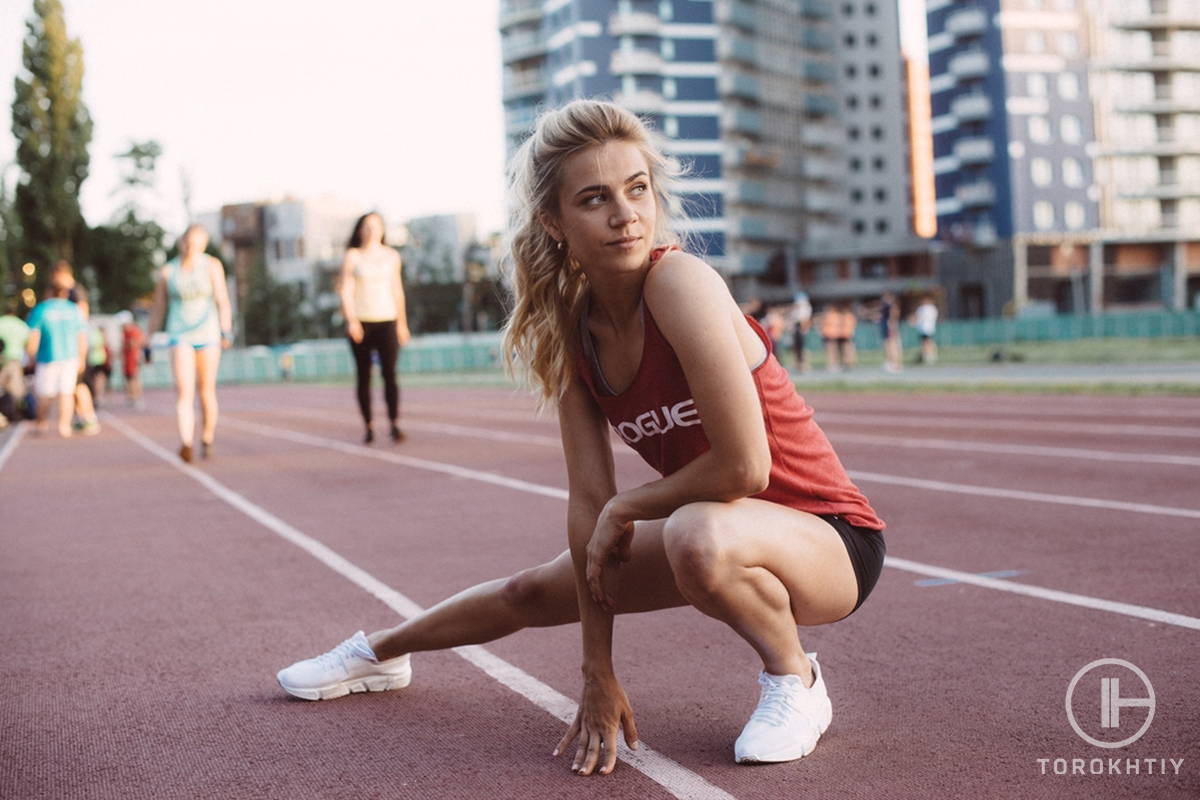 What Additional Components in a BCAAs Supplement Can Be Useful to Runners?
While BCAAs on their own are certainly effective for boosting recovery and improving performance, there are several additional ingredients that may aid performance even more.
L-Glutamine is another amino acid that is often used as a supplement for sports performance. It is included in Transparent Labs and XTEND's products on our list. In some studies it has been shown to increase time to exhaustion and recovery. However, these studies used significantly higher doses of glutamine than what's found in these BCAA supplements. It's currently unclear if low doses of 2.5-5g of glutamine a day will have any significant impact on results.
Similar to L-Glutamine, Citrulline-Malate has been shown in studies to increase power, anaerobic capacity, and decrease fatigue. Once again, this study used significantly higher doses of Citrulline-Malate than what will be found in a BCAA supplement. Therefore, it is also difficult to say if its effects will be noticeable at such a low dose.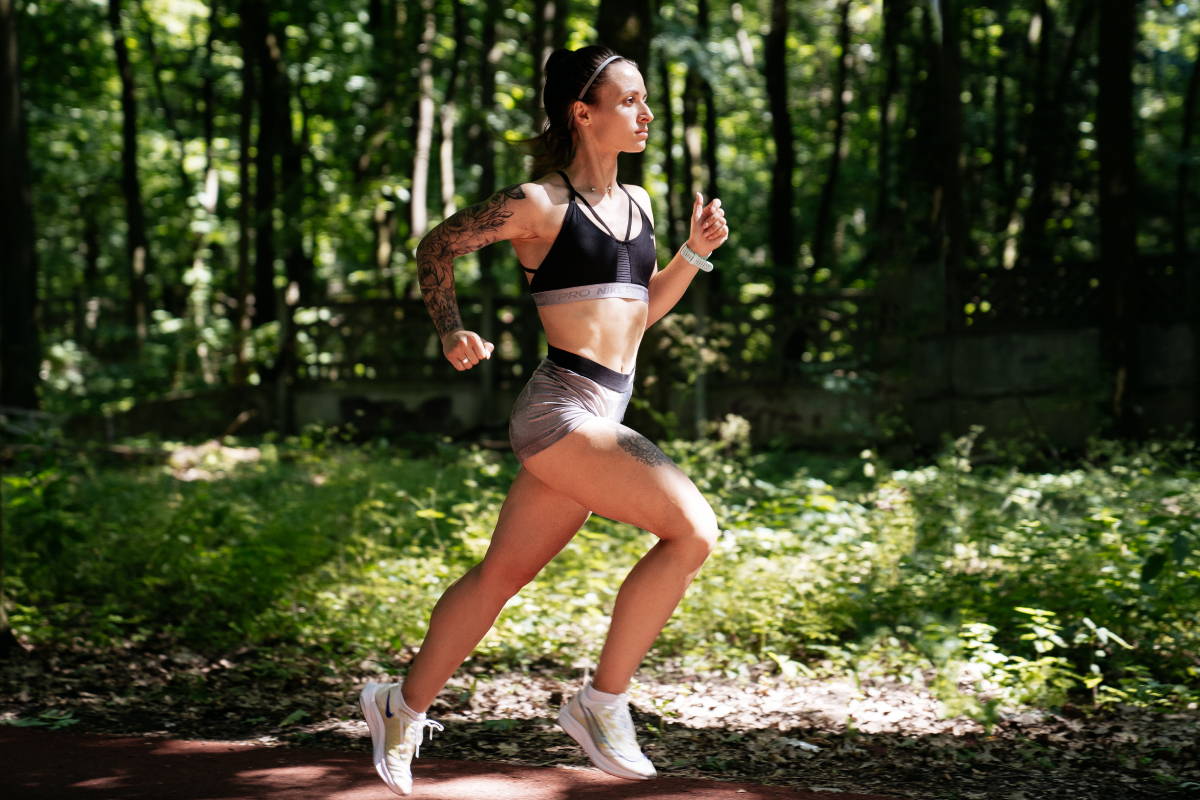 How to Find the Best BCAA for Runners?
There are several factors that are important to consider when looking for a high quality amino acid supplement. There are 2 in particular that should be considered before making a purchase.
Perhaps the most important factor that should go into your decision is how much your BCAA supplement will cost. It is ultimately up to you how much things like total BCAA content and additional ingredients are worth to you. As you can see from our list, there's a wide range of prices you can pay, from around $0.28 per serving, to well over a dollar. Be sure you do your research, so you understand what you're paying for.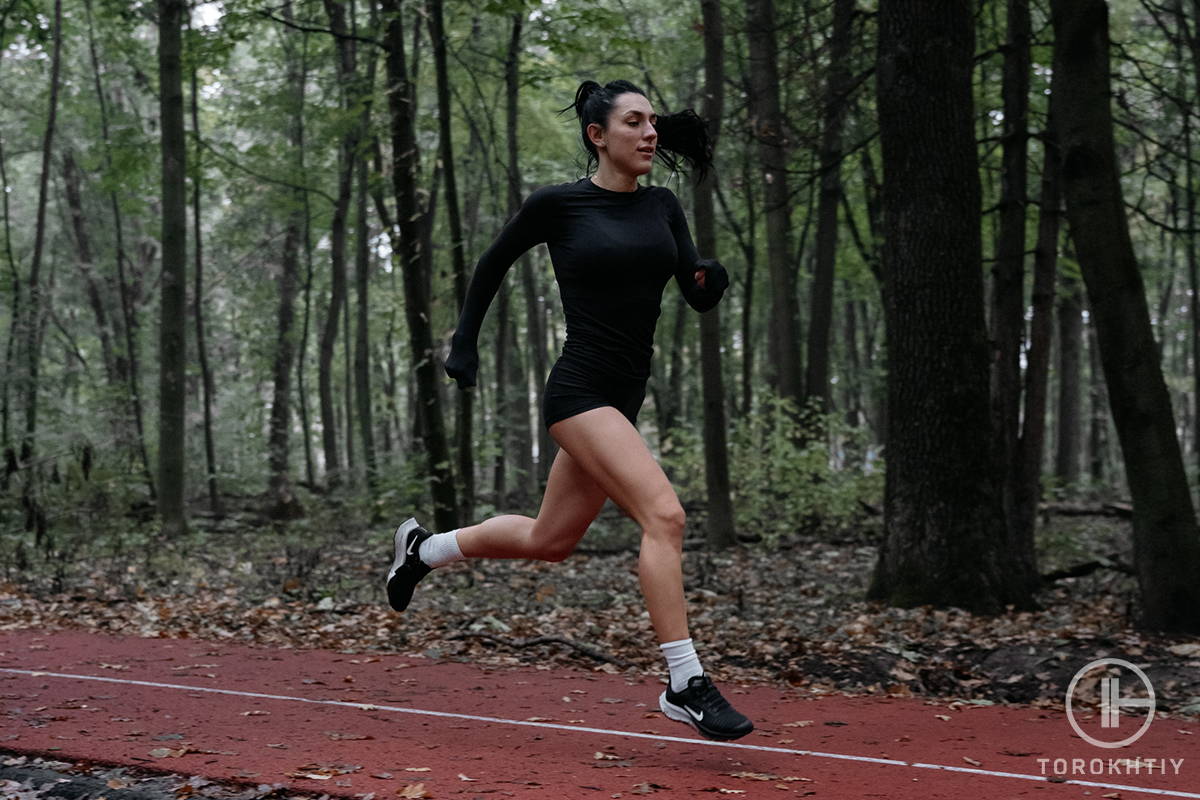 2. Additional Ingredients
It's worth understanding what the additional ingredients included in BCAA supplements will do for you. While things like L-Glutamine and Citrulline Malate may have positive impacts on your training, it's important to know the dosages they're effective at, and how much is included in each serving.
Also, it's important to read the full ingredient list to understand what's in the BCAA supplement you're consuming. Several of the products on our list contain artificial ingredients, and although they should be safe to consume, you may prefer to avoid these ingredients. Always read the full ingredients list before making a decision.
It depends! While BCAAs have been shown to boost energy and improve recovery, many people get enough BCAAs in their diets already. It's much more common for vegans and vegetarians to be deficient in these amino acids, so they will likely benefit from supplementation the most.
Does BCAA Boost Performance?
Once again, it depends. If you're already consuming high amounts of BCAAs in your diet, it's hard to say if you will notice any increase in performance from supplementation. However, if you're deficient, you will likely get a noticeable boost in energy and recovery from supplementation.
Overall, BCAAs may be a great choice for you as a runner if you're looking to boost your energy and improve recovery. This is especially true if you're vegan or vegetarian, and struggle to get enough BCAAs in your diet. Our top pick is BCAA GLUTAMINE by Transparent Labs, although all the supplements on our list have their own advantages.
Let us know if you decide to try any of the BCAAs on our list. We'd love to hear your thoughts in the comments below!
L-glutamine supplementation: eff L-glutamine supplementation: effects on recovery from exercise //LSU: https://digitalcommons.lsu.edu/ cgi/viewcontent.cgi?article=4782& context=gradschool_theses




Effect of Acute Citrulline – Malate Supplementation's on Muscular Power //WKU: https://digitalcommons.wku.edu /ijesab/vol11/iss3/16/

The Chemistry of Amino Acids //The Biology Project: http://www.biology.arizona.edu /biochemistry/problem_sets /aa/aa.html
Summary Report: Consideration for Classification of a Supplement Ingredient //AIS: https://www.ais.gov.au/__data/ assets/pdf_file/0013 /1000417/36182_ Supplements-fact-sheets_BCAA-v4.pdf
The Influence of Chronic Branched-Chain Amino Acid Supplementation on Measur Supplementation on Measures of Centr es of Central and P al and Peripher eripheral Fatigue in Training Athletes //ETSU: https://dc.etsu.edu/cgi /viewcontent.cgi?article= 5083&context=etd
A critical review of citrulline malate supplementation and exercise performance //NIH: https://www.ncbi.nlm.nih.gov/pmc /articles/PMC8571142/
Low-Calorie Sweeteners //Harvard: https://www.hsph.harvard.edu /nutritionsource/healthy-drinks/artificial-sweeteners/
With over 20 years in Olympic Weightlifting, our team does its best to provide the audience with ultimate support and meet the needs and requirements of advanced athletes and professional lifters, as well as people who strive to open new opportunities and develop their physical capabilities with us.
All products we select are primarily approved and tested by the Olympic Weightlifting Champion Oleksii Torokhtiy. Under his guidance, we provide honest and reasonable assessments of the products we review by checking their characteristics, packaging, design, comfort and durability features, and general product rating. We select products from only high-quality and trusted sports brands, thus vouching for their quality.
The product testing process is described in more detail here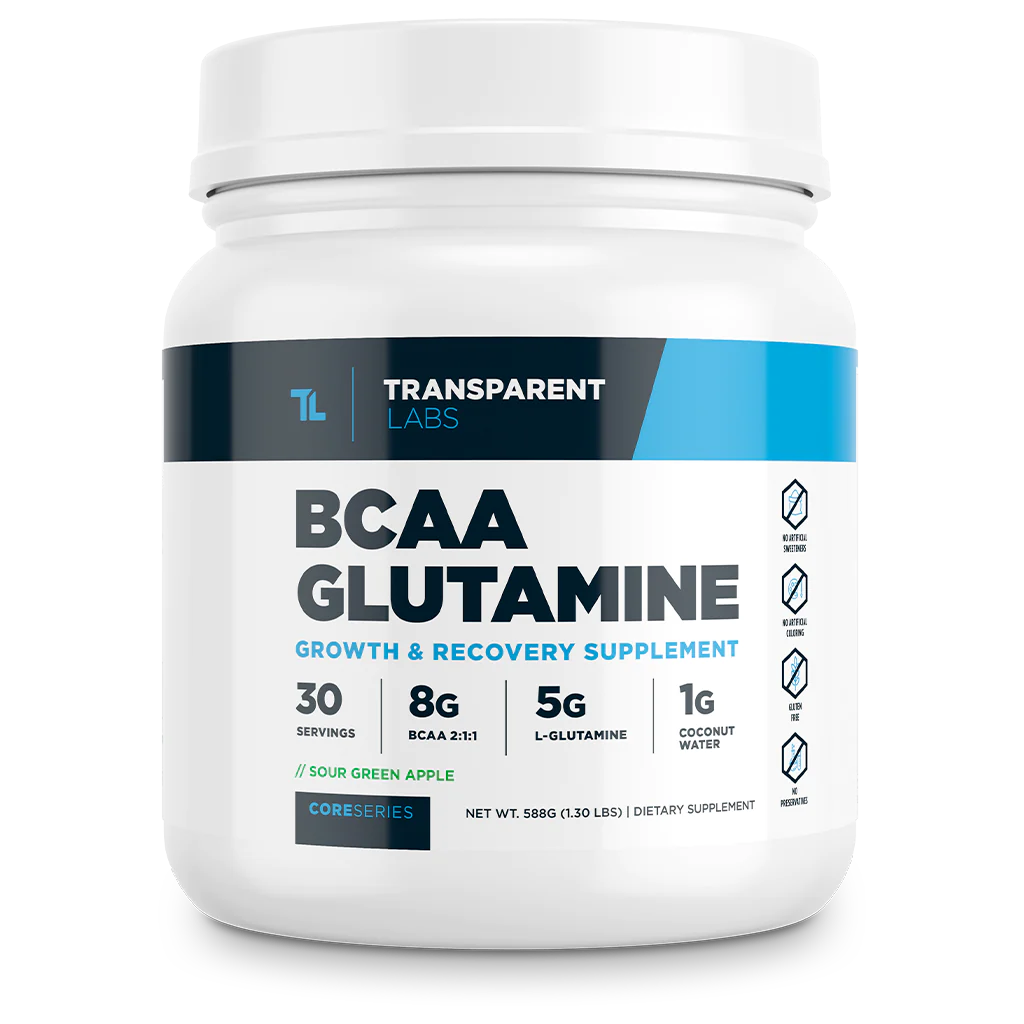 Experience: 7 years
Specializing in: Weight management, Fitness / Sports nutrition
Oleksandr is a professional fitness nutritionist, certified by FPA (Fitness Professional Association). Oleksandr adheres to the principles of evidence-based dietetics and instills in his clients a healthy relationship with food - without strict prohibitions on favorite foods and regular disruptions. His main task – not only get a result for you, but also maintain it for many years, enjoying tasty and delicious food.
If you have any questions/suggestions/any other inquiry, you can reach out to us via email - reviews@torokhtiy.com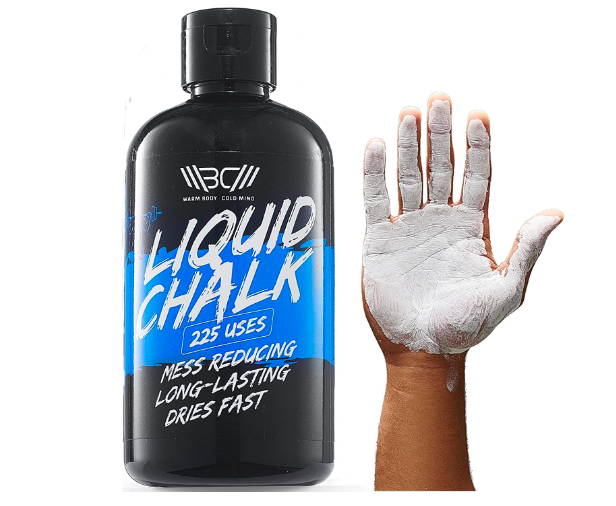 This article was written by our qualified author and proofread by expert with proven experience. When writing the article we use our expertise and data from open sources with strong reputation, scientific or medical based. The list of references is provided at the end of the article.
Our team of authors and experts includes professional athletes (Olympians, winners of European and World titles) PhD in Sport Science, certified coaches, sports nutritionists, CSCP, physiotherapists and other. Read more about the team here, and more about how we test here.