Author: Oleksiy Torokhtiy (Olympian with 21 years of Oly Lifting experience)
Reviewed by: Sergii Putsov (20 years of Oly Lifting & Training experience)
If you've been to public gyms or follow fitness content online, you've likely noticed weightlifters sporting large weightlifting belts across their midsection. But just what are these belts and do they actually work? Having tested dozens of options over the years, we're ready to bring you the best weightlifting belt choices in 2023.
Beyond our comprehensive lifting belts review, we'll provide insights into using belts to improve your exercise safety and performance. This knowledge will aid you in making informed purchase decisions and equip you with useful and interesting facts about weightlifting. This information can enhance your workouts and prepare you for potential future competitions.
In a hurry and can't keep reading? How about you check out the
Warm Body Cold Mind Leather Weightlifting Belt.


The Warm Body Cold Mind leather belt, crafted by a former Olympic athlete with a deep understanding of elite competition needs, stands out as a top choice in weightlifting belts, boasting high-quality materials, timeless design, standardized sizing, and favorable reviews from fellow athletes.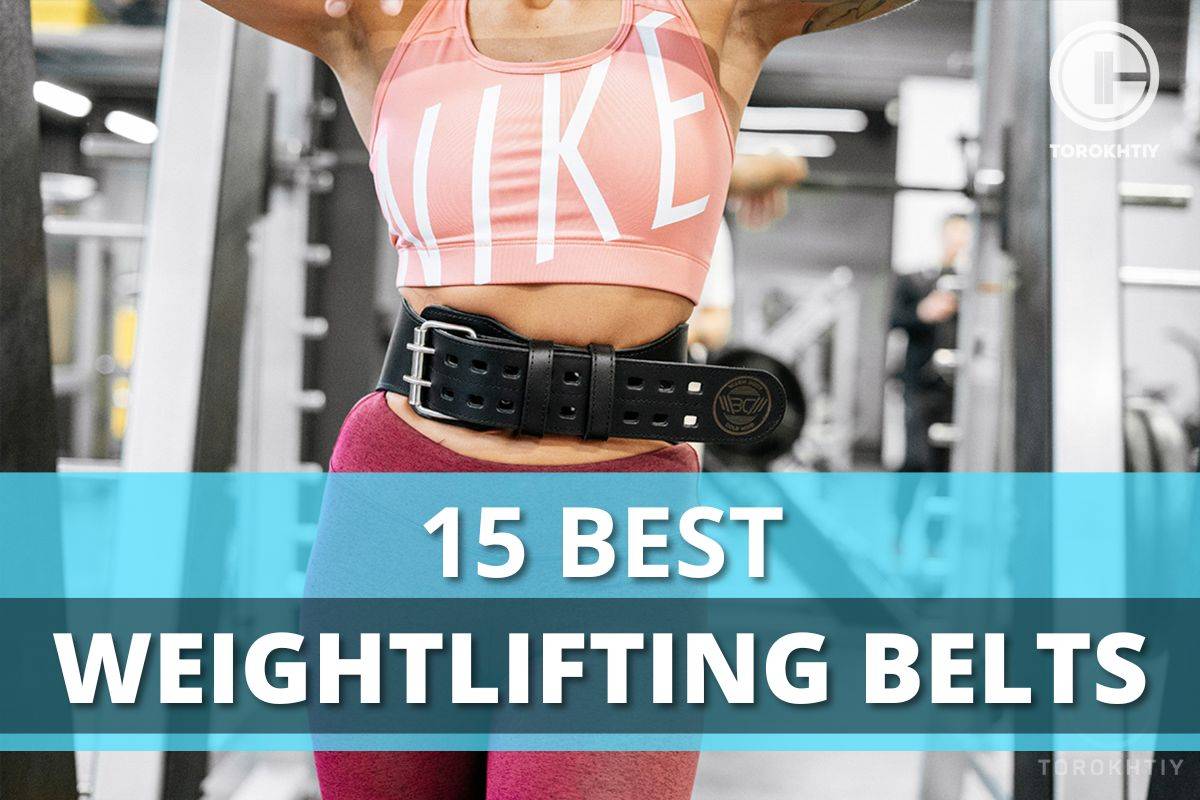 Top 15 Best Weightlifting Belts Reviewed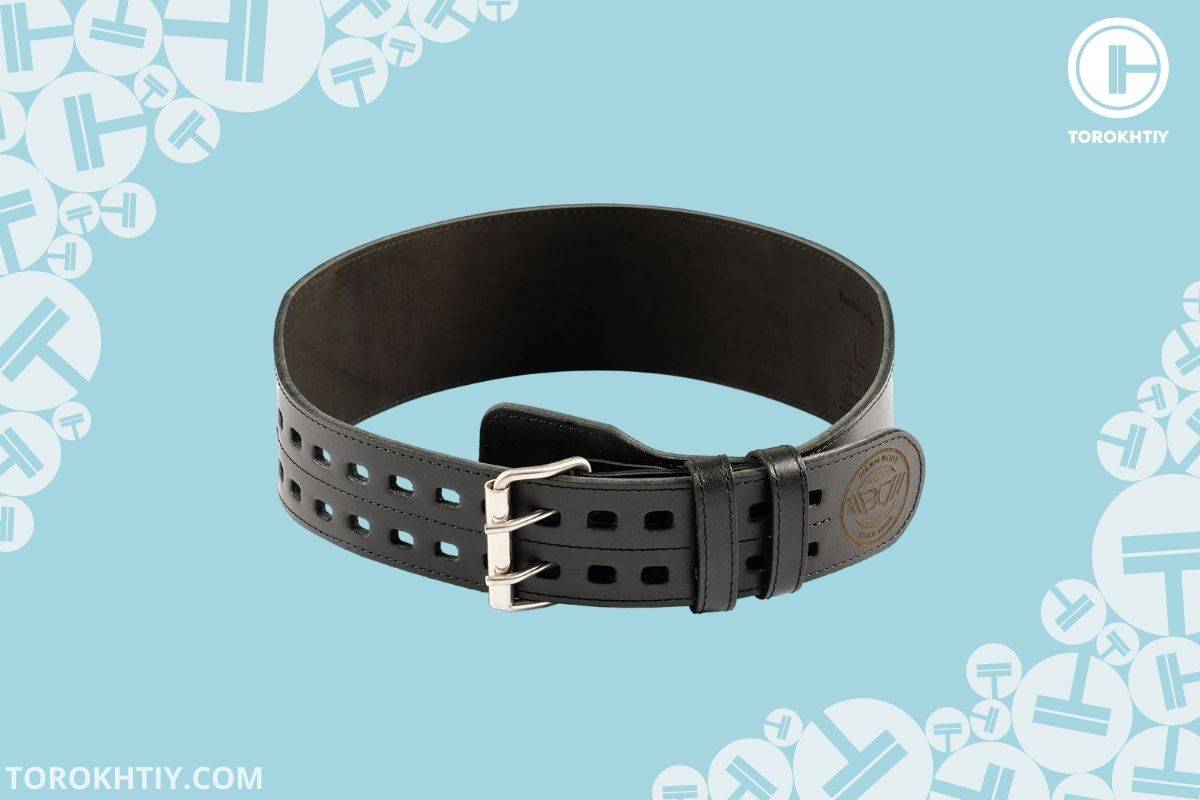 One of the best weightlifting belt spots goes to Warm Body Cold Mind leather belt. As a former Olympic athlete, I created this belt from firsthand experience in top-tier competitions, knowing exactly how people want it to fit and feel.
The materials are of high quality, the design is timeless, and it follows standardized sizing, so it will suit a variety of users from Olympic Lifters to Powerlifters. I'm also pleased to see it featured in many weightlifting belt reviews from our colleagues.
Best for: Olympic Lifting, Weight training

Closure Type: Double prong belt buckle
Available Sizes: S, M, L, XL, 2XL, 3XL
Waist Size Range: 28" (72 cm) up to 51" (131 cm)
Width: 4 inches
Thickness: 6 mm
Material: Genuine Leather
Certification: IPF & USAPL approved
The belt is made from A-grade genuine leather. It's fastened by a double-prong stainless steel belt buckle attached to the leather with four strengthened bolts, on top of regular stitching. This build significantly enhances the belt's durability and ability to withstand great exercise pressure without collapsing.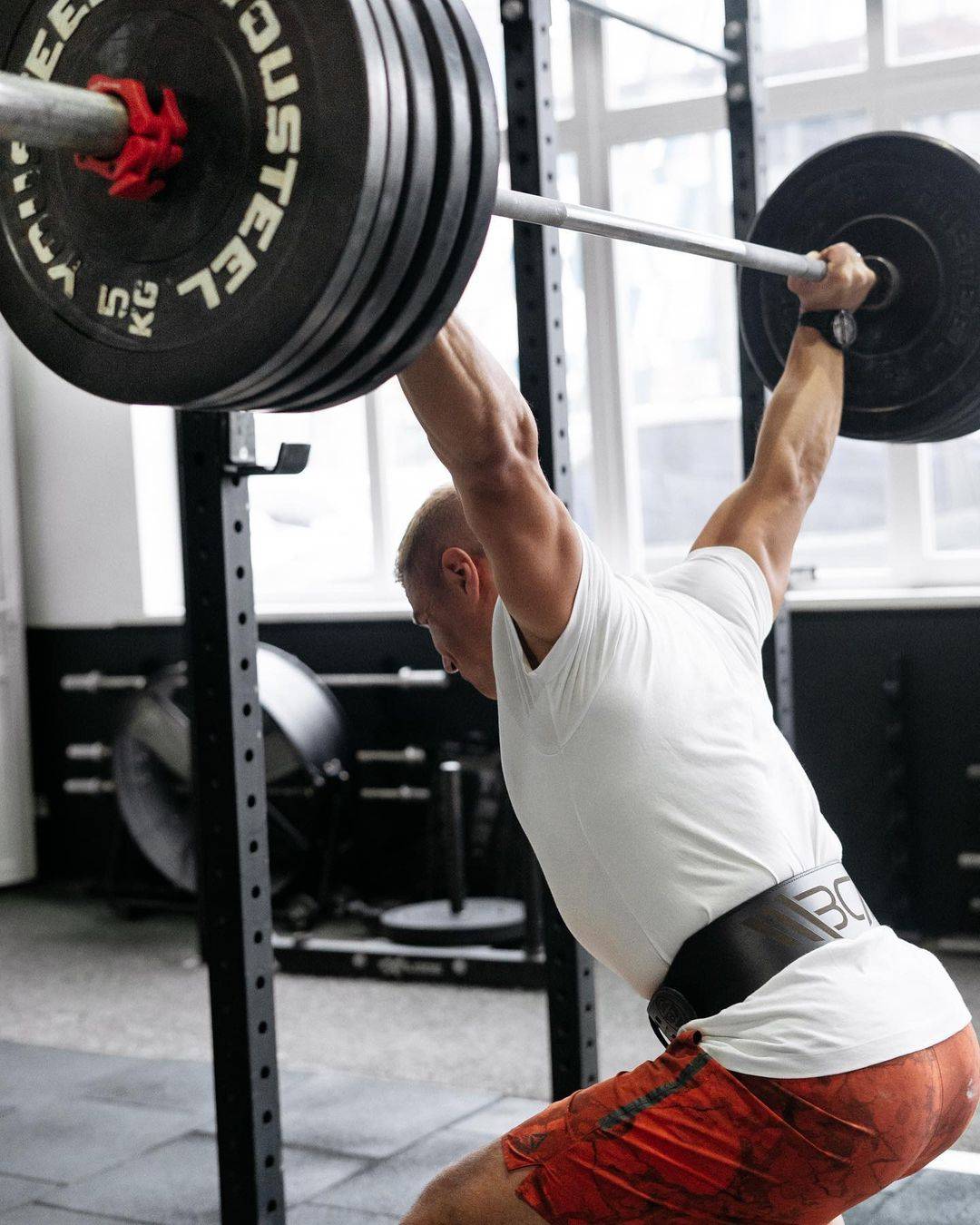 With a 4-inch width at the back, the belt offers dependable back assistance, while a slight taper at the front allows for increased mobility around the abs and diaphragm. The 6 mm of thickness provides a nice blend of comfort and support, catching your core when fully braced without digging into your body.

The overall design is subtle and practical, featuring laser printing on an all-black background. The belt is available in sizes going from S to XXXL with a high range of possible waist sizes, catering to both male and female athletes.
The Warm Body Cold Mind leather belt, designed by a former Olympic athlete, offers top-tier quality and durability with A-grade leather, a robust stainless steel buckle, and a thoughtful design for optimal support and mobility.
(Show More)
Designed from first-hand experience by a former Olympic athlete

Stainless steel belt buckle

Double prongs are more durable than the standard single prong
Not the best for HIIT workouts when you need to combine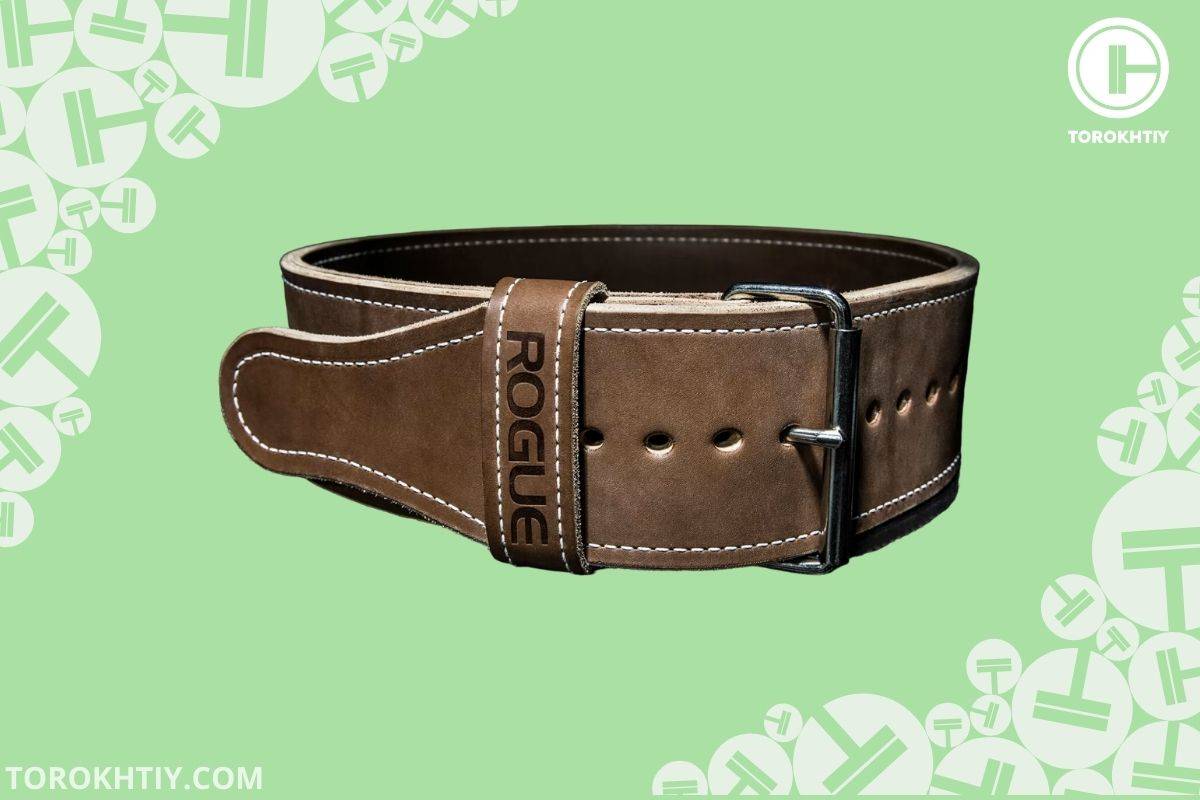 Our runner-up best lifting belt spot goes to the
Rogue Ohio Belt
. It's fair to say Rogue Fitness requires no introduction unless you're absolutely new to the world of weightlifting. The brand is highly valued and present at all levels of recreational and competitive training.
Best for: Weight training

Closure Type: Single prong belt buckle
Available Sizes: S, M, L, XL, 2XL
Waist Size Range: 21" (53 cm) up to 45" (131 cm)
Width: 4 inches
Thickness: 10mm
Material: Vegetable Tanned USA leather
Certification: None
The Rogue Ohio Lifting Belt, like the majority of their extensive product range, is proudly crafted in the U.S.A. Handmade from premium materials, it features Vegetable Tanned Genuine American Leather with a width of 4 inches and a thickness of 10mm, offering exceptional durability and robust support for vigorous lifts.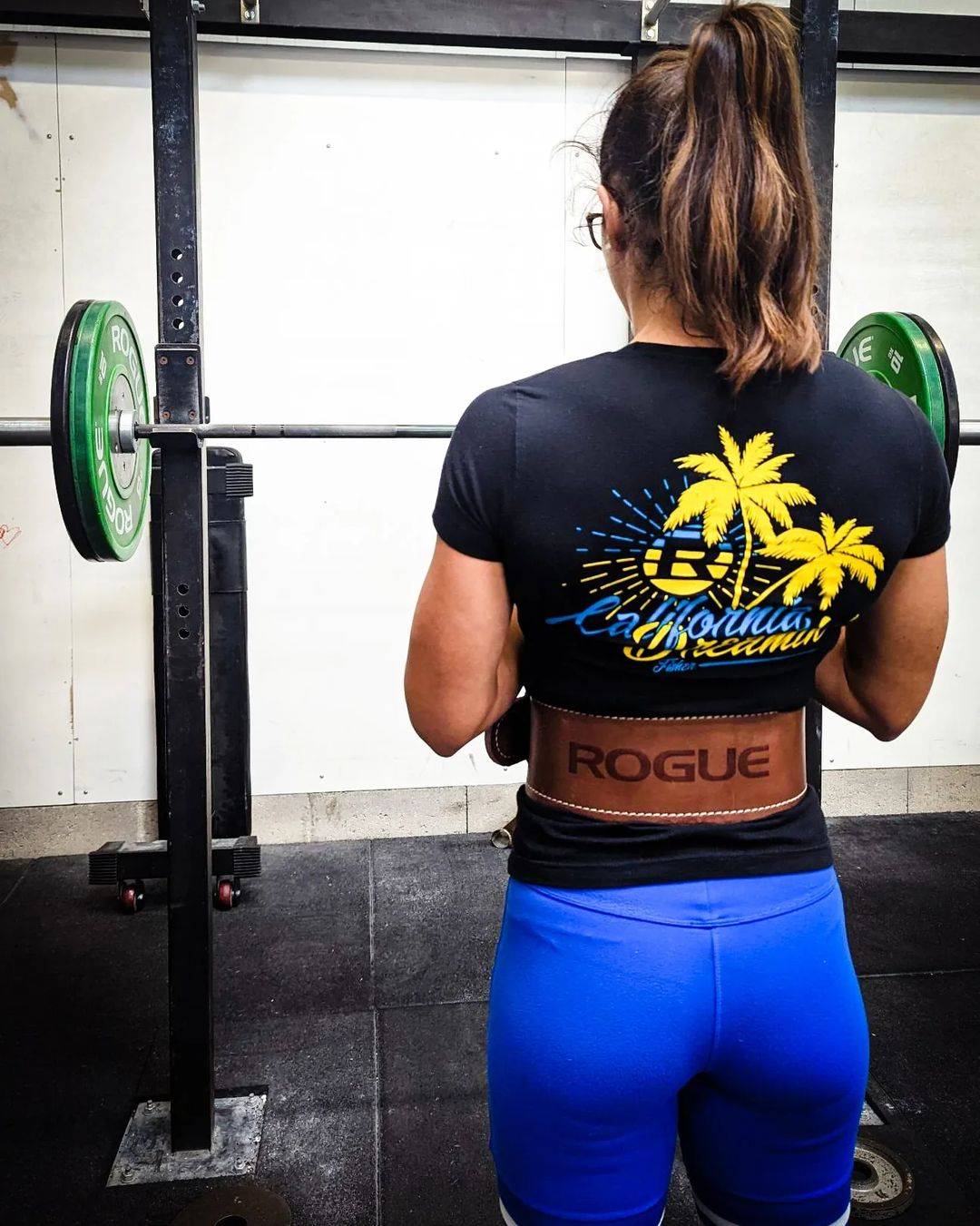 The belt boasts a distinctive design, opting for stylish brown leather instead of the conventional black. It showcases a shiny silver buckle, contrasting white stitching, and prominent Rogue logo branding etched on the loop and back, adding to its bold appeal. It's available in an inclusive range of sizes and circumferences, from S to XXL, making it a suitable lifting belt for men and women.

The Rogue Ohio Lifting Belt, proudly crafted in the U.S.A. by Rogue Fitness, features durable 10mm Vegetable Tanned Genuine American Leather in a stylish design with a silver buckle and is available in various sizes for both men and women.
(Show More)
Made from American leather

Excellent stitching quality
Double-prong buckle would instantly make it better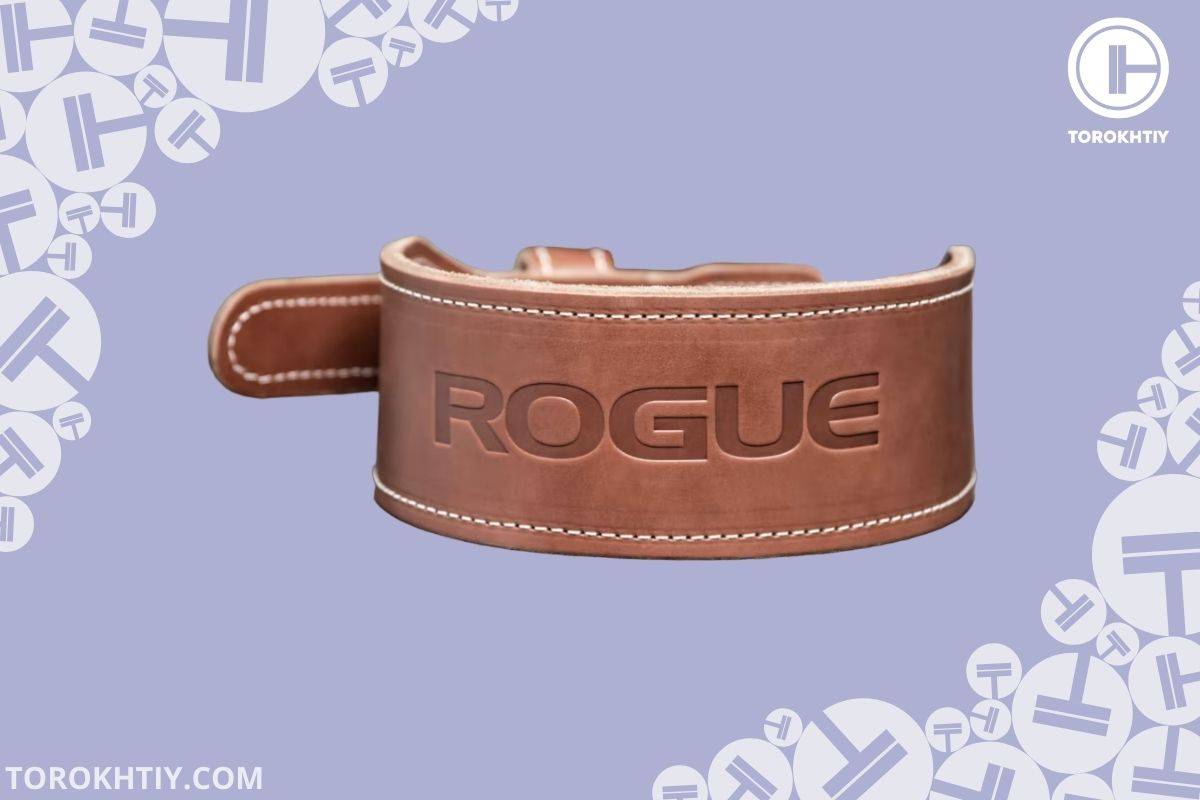 Next up, we have the Rogue Oly Ohio Belt. As you could probably tell from the name, this is essentially the same product as the previously mentioned Rogue Ohio, except it's specifically tailored towards Olympic lifts.
Best for: Olympic lifting, weight training

Closure Type: Single prong belt buckle
Available Sizes: S, M, L, XL, 2XL
Waist Size Range: 21" (53 cm) up to 45" (131 cm)
Width: 4 inches back, 2 inches front
Thickness: 10mm
Material: Vegetable tanned USA leather
Certification: None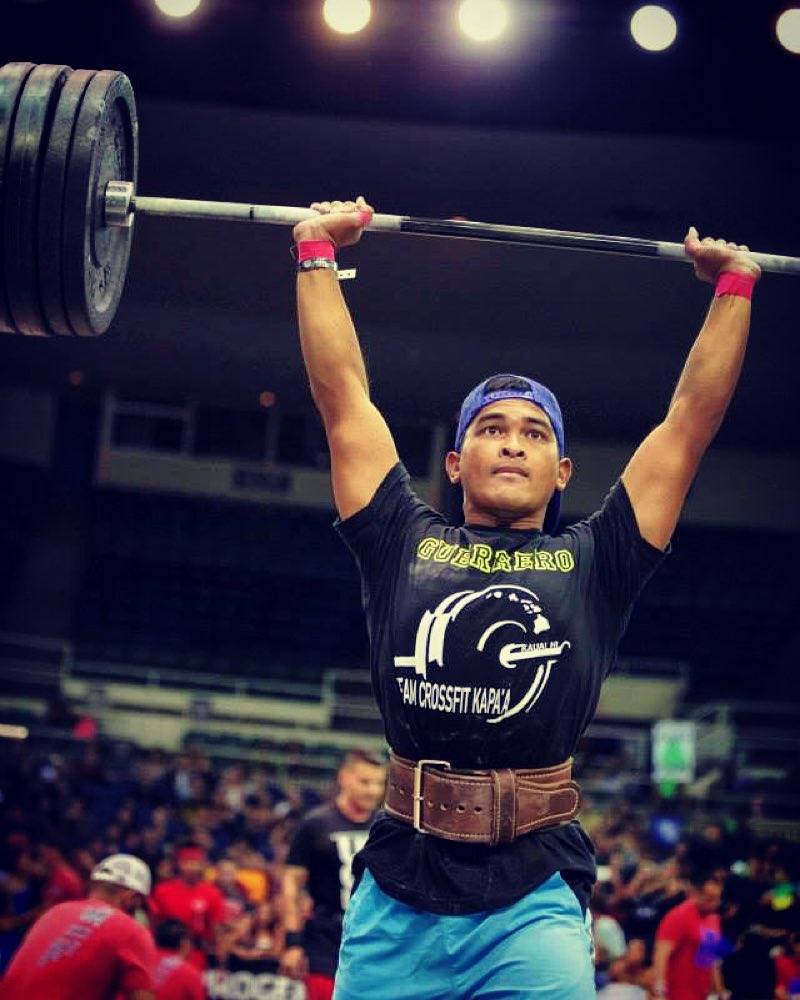 Just like the original, the Rogue Oly Ohio belt features the same 10mm thick, vegetable-tanned genuine American leather. Furthermore, it boasts the same durable stitching and expert craftsmanship. However, what sets it apart is this is specifically an Olympic weightlifting belt. This is characterized by a purpose-built tapering from 4 inches wide on the back, offering enhanced spine support, to 2 inches wide on the front and sides, ensuring increased mobility. The silver metal buckle remains consistent, but now, with the addition of a buckle guard, it prevents any snagging on your clothing or digging into your body — particularly valuable during the dynamic movements integral to Olympic lifts.
The Rogue Oly Ohio Lifting Belt, tailored for Olympic lifts, features thick vegetable-tanned American leather with a tapered design for enhanced mobility, a silver metal buckle, and a handy buckle guard to prevent snagging during dynamic movements.
(Show More)
Same quality construction and materials as the Rogue Ohio lifting belt

Specifically tailored to Olympic lifts

Buckle guard prevents it from catching onto the clothing
XL & 2XL belts are more expensive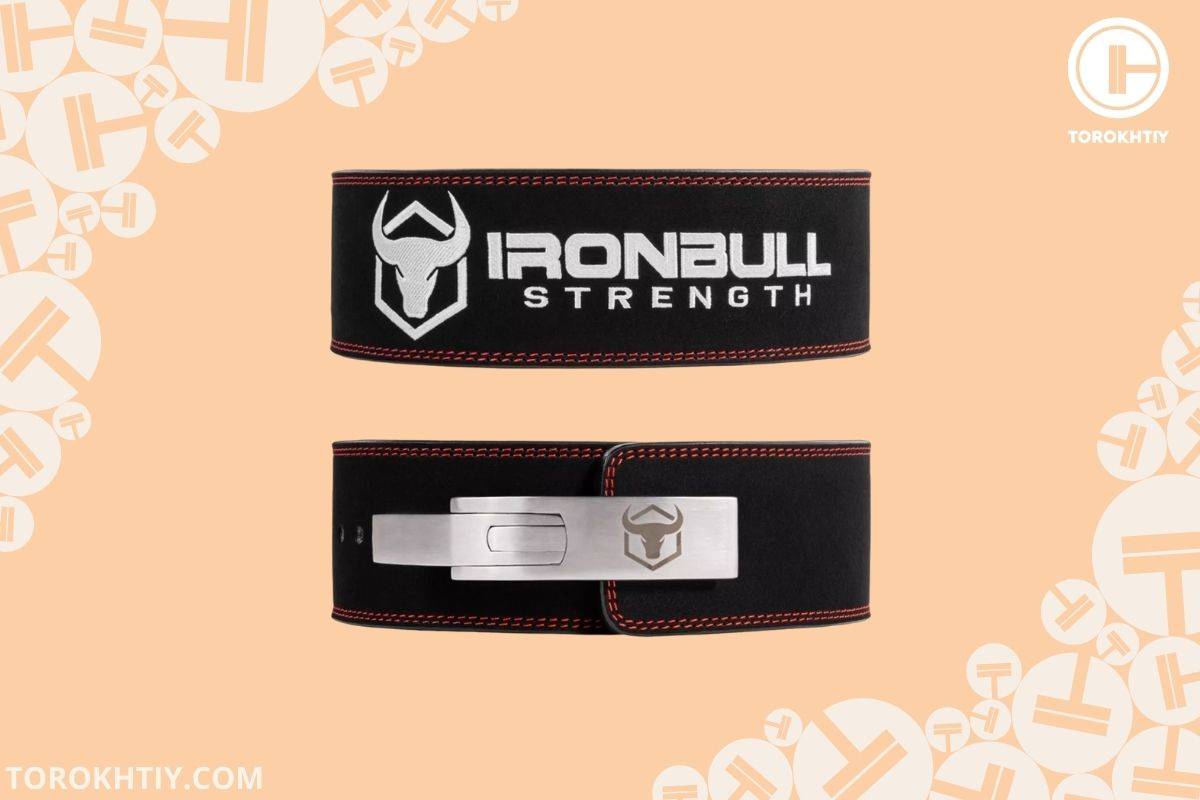 Our best Powerlifting belt choice goes to the Iron Bull Strength PRO. This is a fully-certified, competitively-viable belt made for pros and heavy lifters.
Best for: Powerlifting

Closure Type: Lever buckle
Available Sizes: S, M, L, XL, XXL, XXXL
Waist Size Range: 25" (63 cm) up to 50" (127 cm)
Width: 4 inches
Thickness: 13 mm
Material: Genuine leather
Certification: IPF, USAPL, USPA, and IPL
Crafted from premium A-Grade leather, the belt's substantial 4" width ensures robust support while its dually stitched construction bolsters its durability. What's more, the contrasting red stitching gives it a stylish touch and draws attention.
With a 13 mm thickness, this belt is designed to provide incredible back support, making it a perfect match for powerlifting enthusiasts. It's fastened using a virtually unbreakable stainless steel lever, which allows for a snug fit and quick loosening, helping you ease muscle tension and re-catch your breath before jumping back into your set.

Most importantly, the Iron Bull Strength Pro belt is approved for use across various powerlifting federations, including prominent ones like IPF, USAPL, USPA, and IPL. This endorsement speaks to its quality and adherence to the highest levels of Powerlifting standards.
The Iron Bull Strength PRO Lever Belt is the preferred option for powerlifting, featuring A-Grade leather, a wide 4-inch design, substantial thickness for superior back support, and approval from prominent powerlifting federations.
(Show More)
Made from A-grade leather

The stainless steel lever is practically unbreakable

Covers all relevant certifications, competitively-viable

Best choice for powerlifters
Lever systems require assembly
With over 20 years in Olympic Weightlifting, our team does its best to provide the audience with ultimate support and meet the needs and requirements of advanced athletes and professional lifters, as well as people who strive to open new opportunities and develop their physical capabilities with us.
All products we select are primarily approved and tested by the Olympic Weightlifting Champion Oleksii Torokhtiy. Under his guidance, we provide honest and reasonable assessments of the products we review by checking their characteristics, packaging, design, comfort and durability features, and general product rating. We select products from only high-quality and trusted sports brands, thus vouching for their quality.
The product testing process is described in more detail here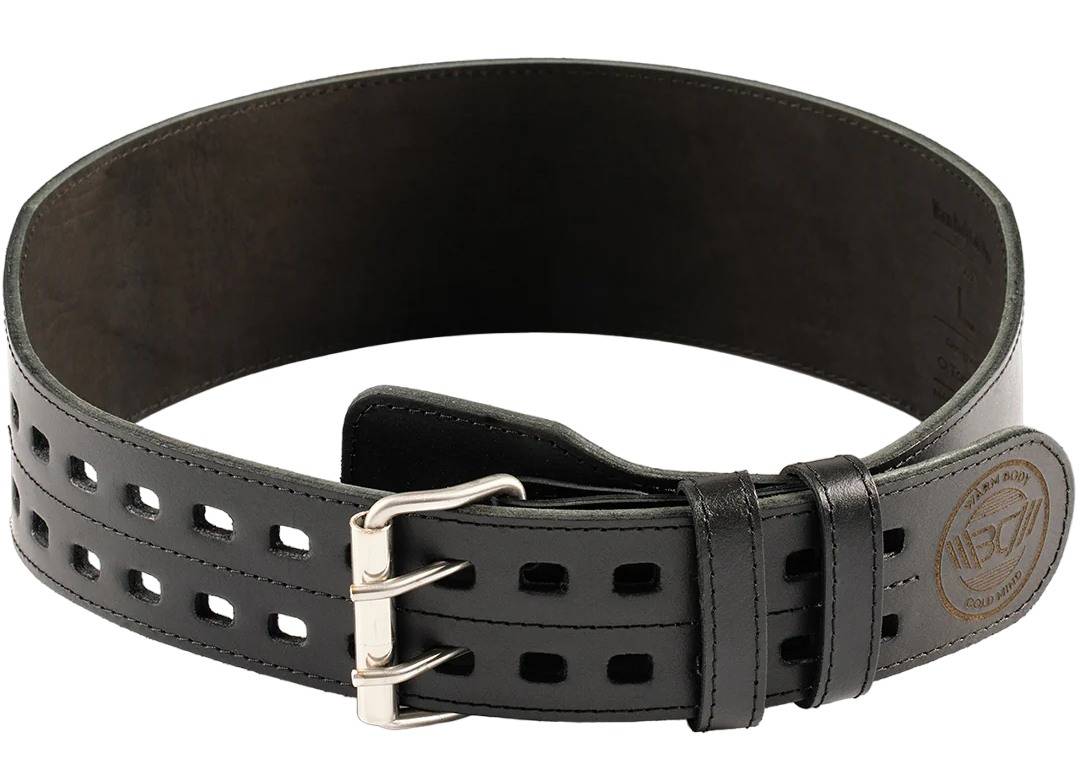 Olympic Weightlifting Champion
Experience: 21 years
Best Results: Snatch – 200 kg,
C&J - 240 kg
My name is Oleksiy Torokhtiy. I am a professional athlete with 20 years of experience in Olympic weightlifting. I have won multiple European, and World titles and have taken part in two Olympic Games (Beijing 2008, London 2012).
After finishing my career, I have committed myself to coach, and as of 2022, I've hosted 200+ weightlifting seminars all over the globe. I'm the founder of an international sportswear and accessories brand, Warm Body Cold Mind (my motto), author, and creator of a series of training programs and eBooks.
Head of Sport Science, PhD
Experience: 20 years
Best Results: Snatch - 165 kg,
C&J - 200 kg
Sergii is a professional weightlifter and National team member in the past. Competed in 94 kg w/c, won multiple medals on national competitions.
Nowadays Sergii is responsible for designing training programs, writing blog articles, doing live commentary of international weightlifting competitions, running different sport & fitness educational seminars, including Olympic weightlifting together with Oleksiy Torokhtiy all around the globe.
If you have any questions/suggestions/any other inquiry, you can reach out to us via email - reviews@torokhtiy.com
This article was written by our qualified author and proofread by an expert with proven experience. When writing the article we've used our expertise and data from authoritative, scientific, and evidence-based sources. The list of references is provided at the end of the article.
Our team of authors and experts includes professional athletes (Olympians, winners of European and World titles), PhDs in Sports Science, certified coaches, sports nutritionists, CSCSs, physiotherapists, and others. Read more about the team here, and more about how we test here.