Looking for nitric oxide to improve blood flow and increase your exercise performance?
In this article we'll be covering the best nitric oxide supplements available today. NO2 pump supplements can be a great way to improve blood flow, and increase exercise performance, as well as being great for cardiac health. If you're looking to implement an NO2 workout supplement into your stack, then keep reading to find out your best options.
In a hurry and can't keep reading? How about you check out the Transparent Labs PUMP.
Pump by Transparent Labs takes the lead as an effective nitric oxide supplement, prominently featuring L-Citrulline, which enhances blood flow and exercise performance. The formula also includes Arginine Nitrate and L-Glutathione.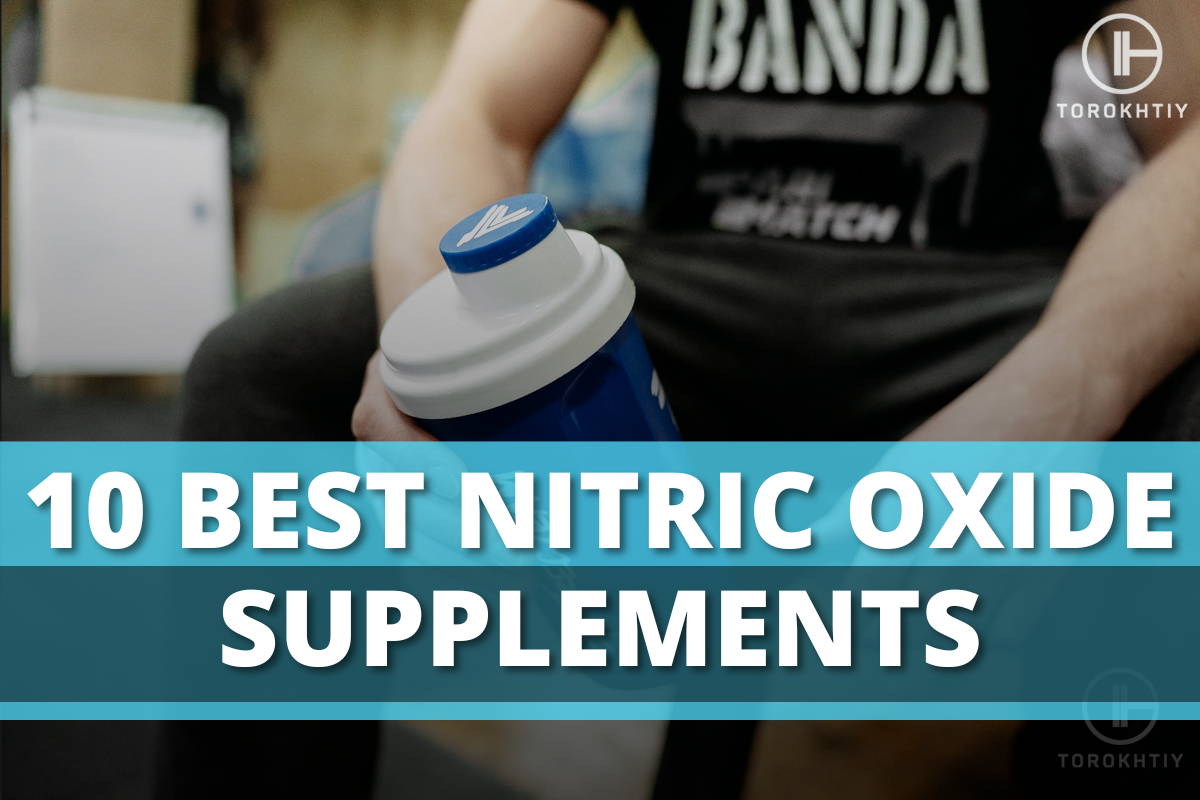 Top 10 Nitric Oxide Supplements Reviewed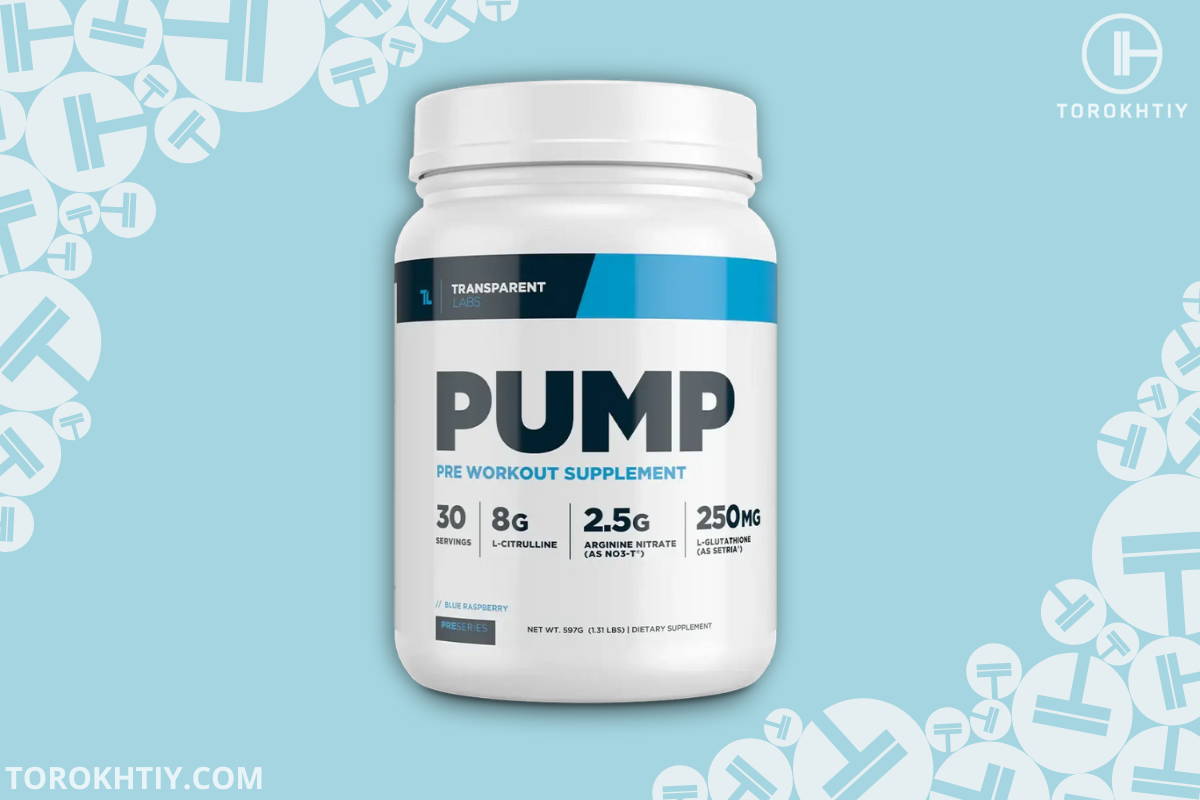 Form: Powder

Ingredients: L-Citrulline, Arginine Nitrate, L-Glutathione, Betaine
Flavors: Blue Raspberry, Strawberry Lemonade
Package Information: 1.31lbs
Serving Size: 19.8g
Price Per Serving: ~$1.67
Company Founded: 2012
Recommended by Athletes: Hafthor Bjornsson, Paul Sklar, Sean Harris
Starting off our list is Pump by Transparent Labs. Transparent Labs offers some of the most consistently high-quality supplements on the market. Their NO supplement is no different, earning it the top spot on our list as the most effective nitric oxide supplement. So let's see what makes this supplement a cut above the rest.
The primary ingredient we'll be focusing on in this article is L-Citrulline. This is because L-Citrulline increases nitric oxide production and blood flow in the body, as well as improving overall exercise performance. Transparent Labs contains a solid dose, with 8g of citrulline malate. Note that citrulline malate is l-citrulline bonded to malic acid at a 2:1 ratio. This is meant to help with digestion and give a slower release, but it has the same core effects as pure l-citrulline.
The other main purported Nitric Oxide boosting ingredients found in Pump are Arginine Nitrate, and L-Glutathione. While Arginine supplementation is heavily debated, current research suggests that it does not increase Nitric Oxide production, and does not have significant ergogenic benefits to training.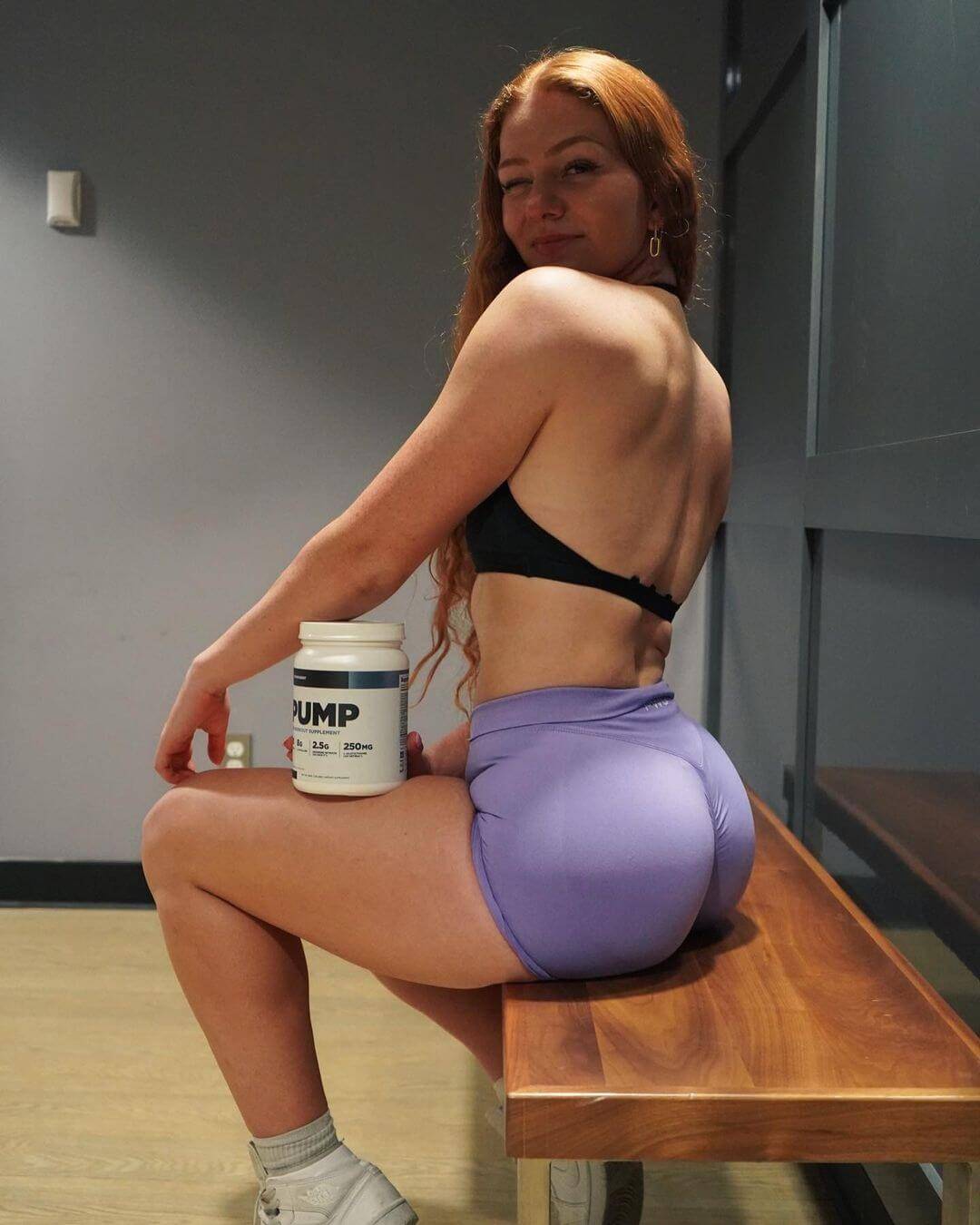 L-Glutathione supplementation does show to increase levels of this substance in red blood cells, lymphocytes and plasma. Glutathione has the ability to shield crucial cellular constituents from harm inflicted by factors like reactive oxygen species, free radicals, peroxides, lipid peroxides, and heavy metals. However, it's unclear if these effects will have significant benefits to exercise performance.

Another active ingredient not necessarily related to Nitric Oxide found in Pump is Betaine. Betaine is shown to increase endurance as well as total force production through supplementation, so it's one of the most useful active ingredients in exercise supplements. Pump contains a solid 2.5g dose of the ingredient in each serving.
At around $1.67 per serving, this falls around the average price point for our list. It comes in only 2 flavors, but is made with all natural ingredients, like all of Transparent Labs products.
Transparent Labs' Pump is a potent nitric oxide supplement that combines L-Citrulline, Arginine Nitrate, L-Glutathione, and Betaine to enhance blood flow and exercise performance, all while maintaining the brand's high-quality standards.
Nutrition Label Transparency:
10
L-Glutathione may be promising as an ingredient

Betaine is a useful addition for exercise performance
Arginine has not been shown to have significant ergogenic effects

Only 2 flavors to choose from
Form: Powder

Ingredients: L-Citrulline, Betaine, Beet Root extract, Arginine Silicate, Glycerpump
Flavors: Jungle Juice, Cherry Berry Strawberry Mojito, Island Dream
Package Information: 1.37lbs
Serving Size: 15.5g
Price Per Serving: ~$1.38
Company Founded: 2019
Recommended by Athletes: Matt Greggo, Tren Twins, Max Taylor
Next on our list is Pump Serum from Huge Supplements. Having a very similar name to the top product on our list, let's see how Pump Serum compares to Transparent Labs' Pump.
Similar to Transparent Labs, the main active ingredient here is L-Citrulline. It contains a solid 4g dose of pure L-Citrulline, which should have significant effects in vasodilation. Note that 4g of pure L-Citrulline is roughly equivalent to 6g of citrulline malate, meaning this has slightly less total L-Citrulline than Transparent Labs.
In terms of additional "nitric oxide boosting" ingredients, pump serum also contains arginine silicate, beet root extract, and glycerol. As we've already mentioned, arginine does not appear to be a beneficial ingredient for boosting NO levels, despite common belief, but what about the other 2 ingredients?
While beet root may have potential health benefits due to an increase of NO levels, it is unlikely to significantly affect the pumping during a particular workout.

Though beet root contains nitrates that can be converted into nitric oxide, this conversion occurs through a long cycle. First, nitrate must enter the bloodstream, from there a small portion enters the salivary glands where bacteria promote its conversion into nitric oxide.This can be healthy and even improve athletic performance, but you can hardly expect it to work for an individual workout.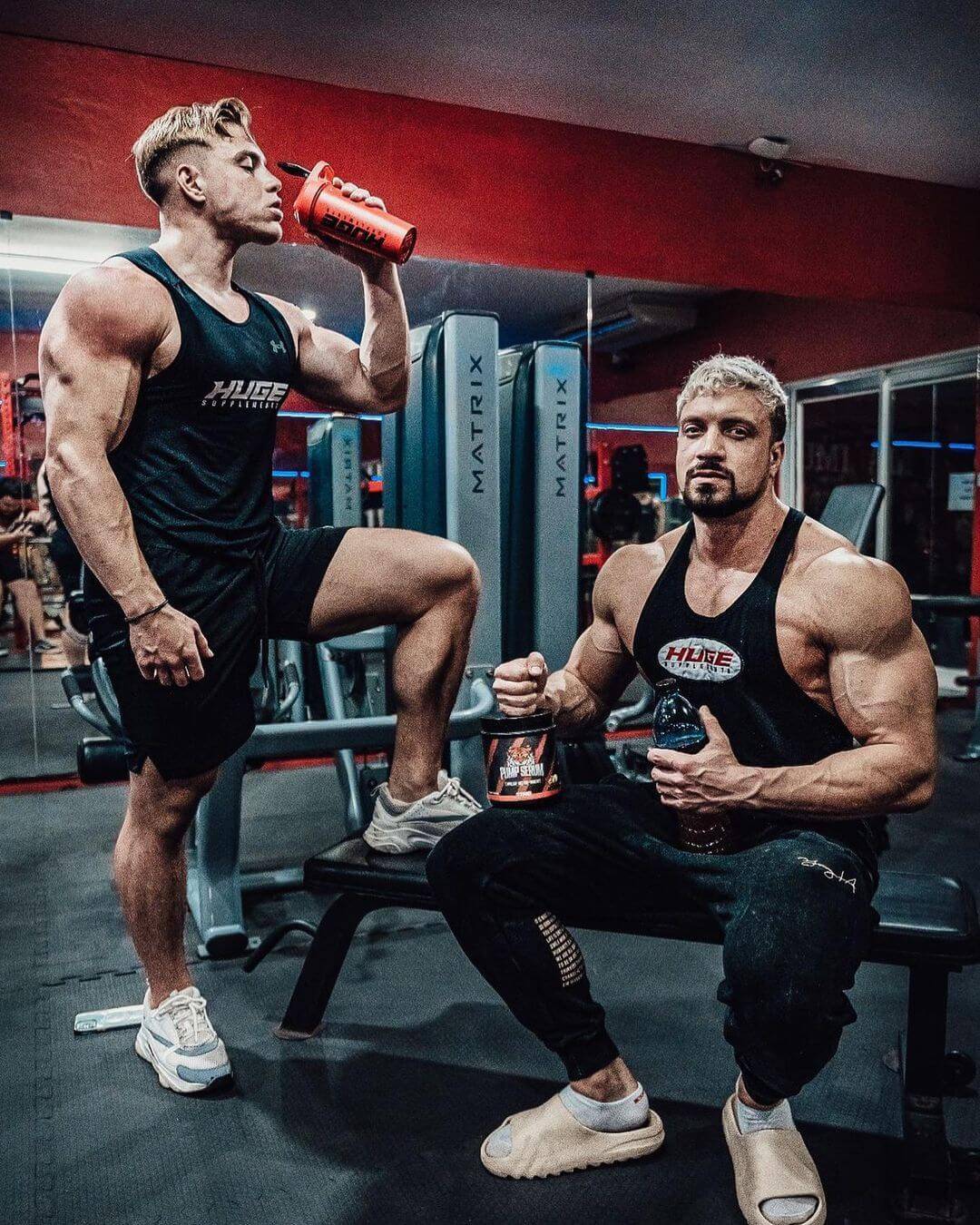 Glycerol also does not have any significant effects on NO levels but it can help you retain fluids to maintain exercise performance. Furthermore, it facilitates the flow of fluid into muscles, contributing to the sensation of a pumped effect. It's unlikely to have a significant effect, but there may be some benefit to filling your muscles with water.

This supplement also contains betaine, albeit at a slightly lower, yet still effective dose of 1.5mg per serving. Another interesting ingredient is pomegranate extract. Pomegranate is a powerful antioxidant, and this ingredient appears to have a whole host of health benefits including helping to prevent cancer.
At around $1.38 per serving, this is a slightly cheaper option than Transparent Labs, although you are getting slightly less of the main active ingredients. It's worth noting that Huge offers double the flavors of Transparent Labs, but is made with several artificial ingredients as well.
Huge Supplements' Pump Serum contains L-Citrulline, arginine silicate, beet root extract, glycerol, and betaine, offering potential benefits for exercise performance, with a variety of flavors and the presence of artificial ingredients.
Nutrition Label Transparency:
9
Solid dose of L-Citrulline

Decent dose of betaine as well

Potential benefits from beet root, pomegranate extract and glycerol
Arginine supplementation is also likely not beneficial

Artificial ingredients for those who care
Form: Powder

Ingredients: L-Citrulline, Beta-Alanine, Creatine, Arginine Nitrate
Flavors: Cherry Limeade, Fruit Punch
Package Information: 280g (25 Servings)
Serving Size: 11.2g
Price Per Serving: ~$1.40
Company Founded: 2012
Recommended by Athletes: Kamaru Usman, Tilly King, Derick Ansah
The next supplement on our list is Hyde Max Pump from ProSupps. With the top 2 supplements on our list featuring solid doses of their active ingredients, and some less useful ingredients as well, let's see how ProSupps compares.
This is also an L-Citrulline based supplement, like many of the products on our list. It has roughly the same amount as Huge Supplements with a 4g dose of pure L-Citrulline in each serving.
This supplement also contains Arginine Nitrate, which as we've mentioned, likely does not have nearly as many nitric oxide boosting effects as you may expect.
In terms of other additional ingredients, ProSupps features 2 of the most simple, yet undeniably effective additional supplement ingredients: beta-alanine, and creatine.
Beta-Alanine is fairly similar to betaine, but its specific effects are improving power output and reducing fatigue. This supplement features a solid dose of 3.2g per serving. Keep in mind that such a dose can cause unpleasant tingles.

Creatine, on the other hand, is shown to increase high-intensity exercise performance. It's worth noting that ProSupps has a fairly low dose of only 1g, whereas the recommended daily dose for optimal effects is 3-5g. However, even a little bit of creatine is better than none.
At around $1.40 per serving, ProSupps is in a similar price range to the top 2 products on our list. Similar to Transparent Labs it only comes in 2 flavors, and just like Huge, it's also made with several artificial ingredients.
ProSupps' Hyde Max Pump contains L-Citrulline, Arginine Nitrate, beta-alanine, and creatine, with a focus on exercise performance enhancement, along with a few artificial ingredients and a moderate price point.
Nutrition Label Transparency:
9
Decent L-Citrulline content for boosting nitric oxide

Contains beta-alanine which is a useful ergogenic ingredient

Solid dose of creatine as well
Arginine likely won't have significant effects

Creatine could be at a higher dose for more optimal effects

High dose of beta-alanine can cause tingles

Artificial ingredients for those who care
What Is Nitric Oxide and Why Do Athletes Need It?
Nitric Oxide (NO) is a compound that plays many different roles in the body, including dilating blood vessels, and stimulating hormone release. The reason this is beneficial for athletes is specifically related to the dilation of blood vessels.
When blood vessels are dilated, increased blood flow occurs. When exercising, this blood is directed to working muscles. This will in turn increase the "pump" effect experienced while weightlifting, as well as increase performance because more oxygen is being brought to the muscles. You can also use a nitric oxide supplement for vascularity, as the better your blood is flowing, the veinier you will appear. It's also thought that this increase in vasodilation and blood flow will lead to improved recovery.
All these benefits lead many athletes to seek out NO boosting supplements. As you can see from our product reviews, there is plenty of debate surrounding the efficacy of these supplements. The 2 main ingredients thought to contribute to increased NO production are Arginine and L-Citrulline.
From our research, it appears that Arginine has not produced significant ergogenic effects with supplementation, while L-Citrulline has. This means to maximize the effects of NO production, we recommend focusing on supplements with high concentrations of L-Citrulline instead of Arginine. It's worth noting that most NO supplements do contain both ingredients, despite the lack of research backing up the use of Arginine as a supplement.
While an ingredient like L-Citrulline will likely boost performance because of increased NO production, it should be clear that athletes don't need NO to perform well. Like any other supplement, it should be seen as a boost, and not something that's mandatory to have a good workout. You can absolutely perform at a high level without any Nitric Oxide supplements.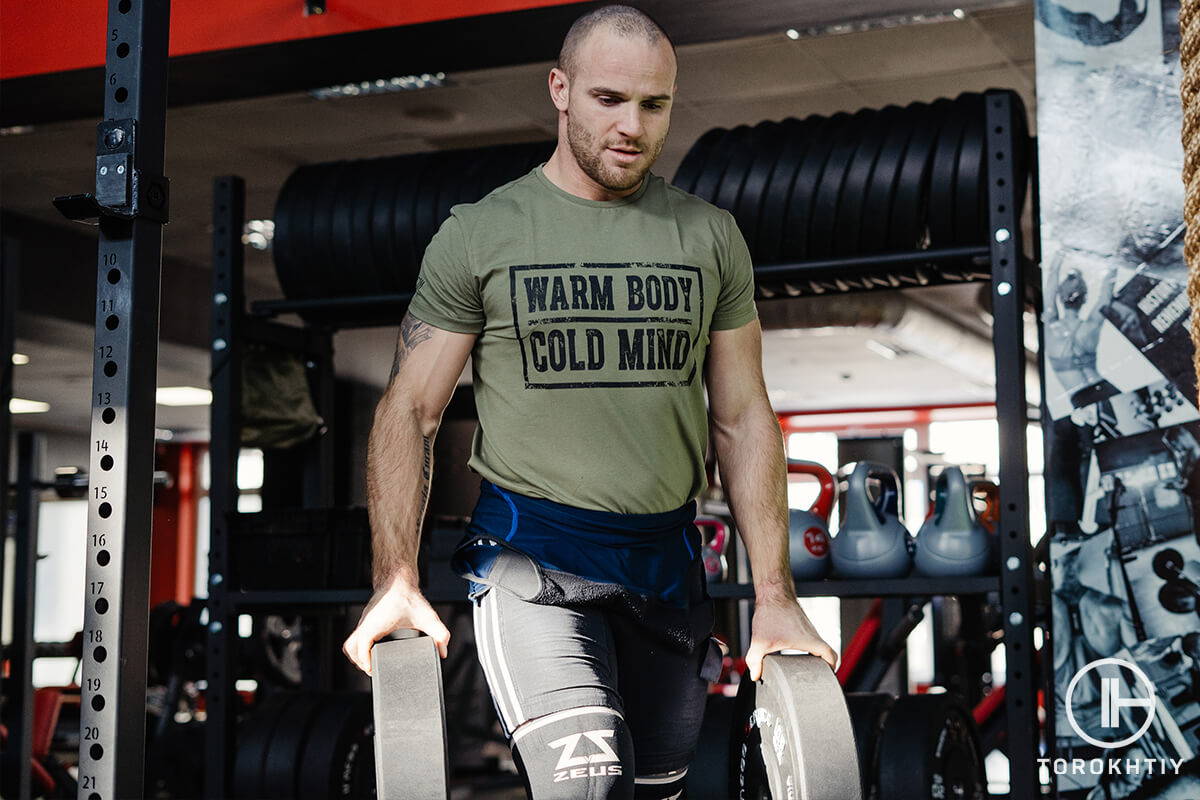 Which Supplements Have the Best Nitric Oxide Boosting Potential?
There are several ingredients that are touted to have nitric oxide boosting potential as we've covered in this article. The 2 main ingredients that fall into this category are Citrulline and Arginine. There are several other ingredients which show promise as well, namely L-Glutathione. Below we'll be going over each of these ingredients in depth, to see whether or not they're genuinely useful for boosting Nitric Oxide in the body.
1. L-Citrulline/Citrulline Malate
Before getting into the benefits of L-Citrulline and Citrulline Malate in terms of NO boosting, let's quickly cover the differences between the 2 ingredients. Essentially, Citrulline Malate is just L-Citrulline bonded with malic acid. This is typically done at a 2:1 ratio and is meant to help with digestion, and to provide a slower release in the body. A similar process is done with caffeine to produce dicaffeine malate. These ingredients have the same effects, despite being dosed slightly differently, and having slightly different names.
So, how do these 2 similar ingredients affect Nitric Oxide production in the body? L-Citrulline is turned into NO by the body when consumed, thus leading to increased vasodilation and all the positive effects associated with increased NO. It is for this reason that L-Citrulline has been shown to increase performance through improvements in anaerobic exercise and reduced soreness. These benefits were shown with 8g of Citrulline Malate (Equivalent to roughly 5.3g of L-Citrulline), but we can assume lower doses would produce similar, albeit less powerful effects.
These measured results from L-Citrulline/Citrulline Malate supplementation and its effect on performance are why it's the main ingredient we focused on in this list. If you're seeking a nitric oxide boosting ingredient that will produce significant ergogenic effects, the main ingredient we recommend looking for is L-Citrulline or Citrulline Malate in relatively high doses.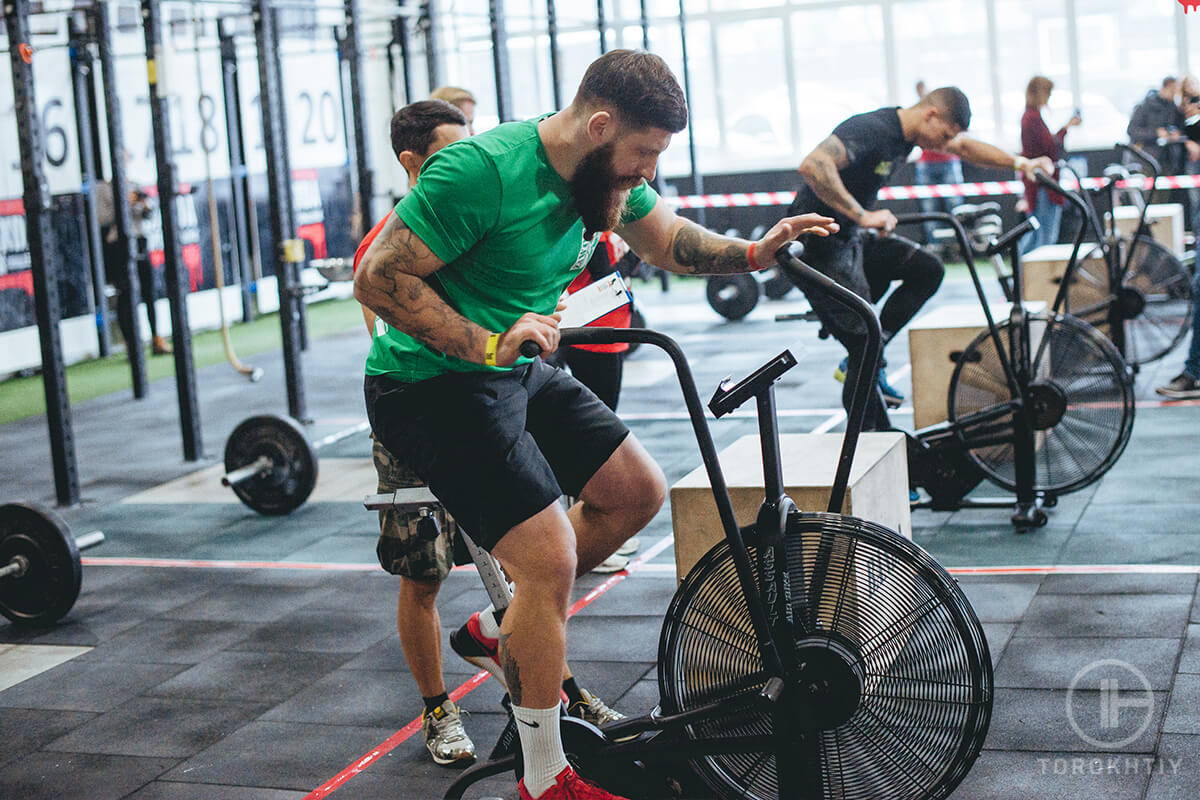 As you may have noticed from our list, the vast majority of products we've covered contain arginine in some form. Whether it be arginine nitrate, arginine silicate, or arginine alpha-ketoglutarate, will these ingredients produce meaningful results in performance as a result of increased nitric oxide?
From our research, the answer appears to be no. One in-depth study on arginine seeking to determine its possible ergogenic benefits came up with the finding that it has little benefit as an ergogenic aid. They pointed to studies that promoted the use of arginine for ergogenic effects, but showed that these studies included l-citrulline, which was likely responsible for the effects attributed to arginine. The study arguing against the use of arginine did cite several previous studies which promoted the use of Arginine as a sports supplement. However, even with these previous findings, upon further research and testing, they came to the conclusion that arginine did not produce any significant ergogenic effects.
These findings lead us to believe that arginine supplementation will not produce meaningful results in Nitric Oxide production despite popular belief. With this being said, arginine is easily one of the most common ingredients found in NO-based supplements. While there doesn't necessarily appear to be any downside to taking arginine, it doesn't appear like there is much benefit either. It's for this reason we recommend prioritizing L-Citrulline instead when looking for a formula to help boost NO production.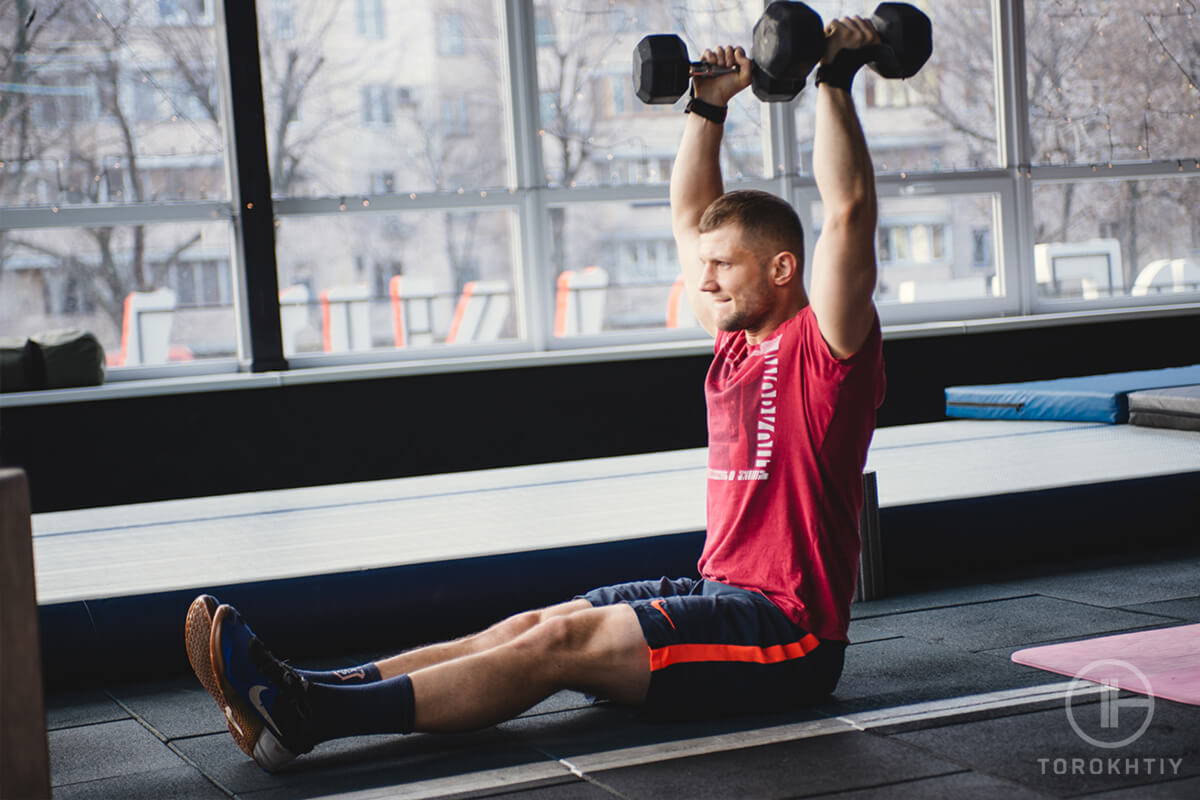 Finally, the other potential nitric oxide boosting ingredient we covered on our list is Glutathione. This is a much less common ingredient than the previous 2 we mentioned, and it's only found in 3 of the products on our list (Transparent Labs, Jacked Factory NO XT, & Ghost). So, how does it compare to L-Citrulline and Arginine?
Glutathione is a powerful antioxidant that reduces cellular oxidative stress levels and protects cells by reducing reactive oxygen species, which can be beneficial during physical work. However, there doesn't appear to be much research on its effects directly regarding exercise performance. For this reason, it's difficult to say whether or not it will produce any meaningful results.
However, there are studies that show it does have a distinct effect on blood, specifically on the function of natural killer cells.. This does appear to correlate with increased immune defense, which is an obvious pro in regards to total health.
The researchers state that glutathione is likely beneficial for disease prevention and immune health, but they don't indicate any function for exercise performance.
Therefore, it appears to be a potentially beneficial ingredient for overall health, even if it doesn't directly improve NO production or exercise performance. While we wouldn't necessarily consider it an NO-boosting ingredient, it does appear to have some genuine health benefits associated with it.
How to Find the Best Nitric Oxide Supplements?
There are several factors that go into making an NO supplement effective. These include L-Citrulline content, additional ergogenic ingredients, taste, and value for money. Note that we won't be mentioning arginine here, because as we've already covered, it likely isn't the best choice for boosting NO in search of ergogenic effects.
Based on everything we've covered so far, it should be clear that the main factor to consider when looking for a nitric oxide supplement is its L-Citrulline content. This is because it is the most scientifically-backed and proven nitric oxide boosting ingredient in terms of measurable ergogenic effects. We recommend prioritizing L-Citrulline content when looking for a high-quality nitric oxide formula.
You may still be wondering how much L-Citrulline is enough to produce meaningful results. The study we've been using on L-Citrulline showed its results from 8g of citrulline malate (equivalent to roughly 5.33g of pure L-Citrulline). This means to ensure the best results possible we recommend seeking out a product at a similar dose. However, you should still see similar results at a slightly lower dose, so around 6g of citrulline malate or 4g of l-citrulline is also acceptable.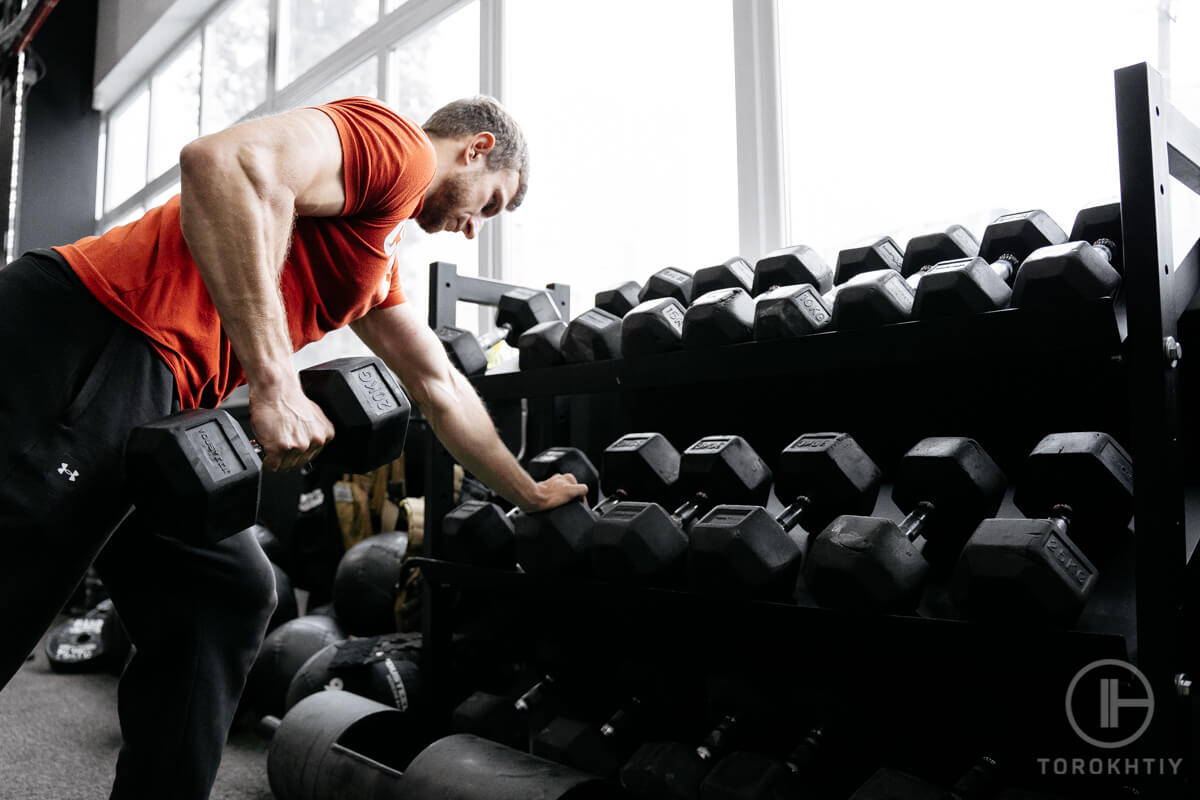 2. Additional Ergogenic Ingredients (Betaine, Beta-Alanine, Creatine)
Now, although they aren't directly related to nitric oxide production, there are a handful of other active ingredients you should keep an eye out for when deciding on a nitric oxide supplement. These 3 ingredients are betaine, beta-alanine, and creatine. The reason we're specifically highlighting these ingredients is because they are some of the most research-backed and effective ingredients for producing ergogenic effects. They all have similar, although slightly different effects, which are covered more in-depth below.
Betaine is the most common additional active ingredient found on our list, being included in 4 of the 10 products on our list (Transparent Labs, Huge, Legion, and Jacked Factory Pump Surge). All 4 of the products on our list that contain betaine have effective doses of 1.5-2.5g, with anything over 1.25g being considered effective. Betaine has been shown to increase force production, as well as muscular endurance.
Beta-Alanine is only found in 2 supplements on our list (ProSupps, and Legion). Any significant dose is considered effective, with the supplements on our list containing a solid 3.2-3.6g respectively. Beta-Alanine supplementation increases power output as well as reducing fatigue. Keep in mind that such doses of beta-alanine can cause side effects such as skin rashes and paresthesia - a tingling sensation on the skin. It's not dangerous, but it can be uncomfortable.
Finally, despite Creatine being one of the most widely-used sports supplements available, it's only found in 1 product on our list, ProSupps. While the standard recommended dose is 3-5g daily, ProSupps only contains 1g per serving. While this amount may still produce some results, for maximal effects, we recommend taking an additional creatine supplement. Creatine is specifically useful for improving high-intensity exercise performance.

Overall, despite not being entirely related to nitric oxide production, these 3 ingredients have all been shown to produce measurable results in terms of athletic performance and recovery, making them beneficial to most athletes.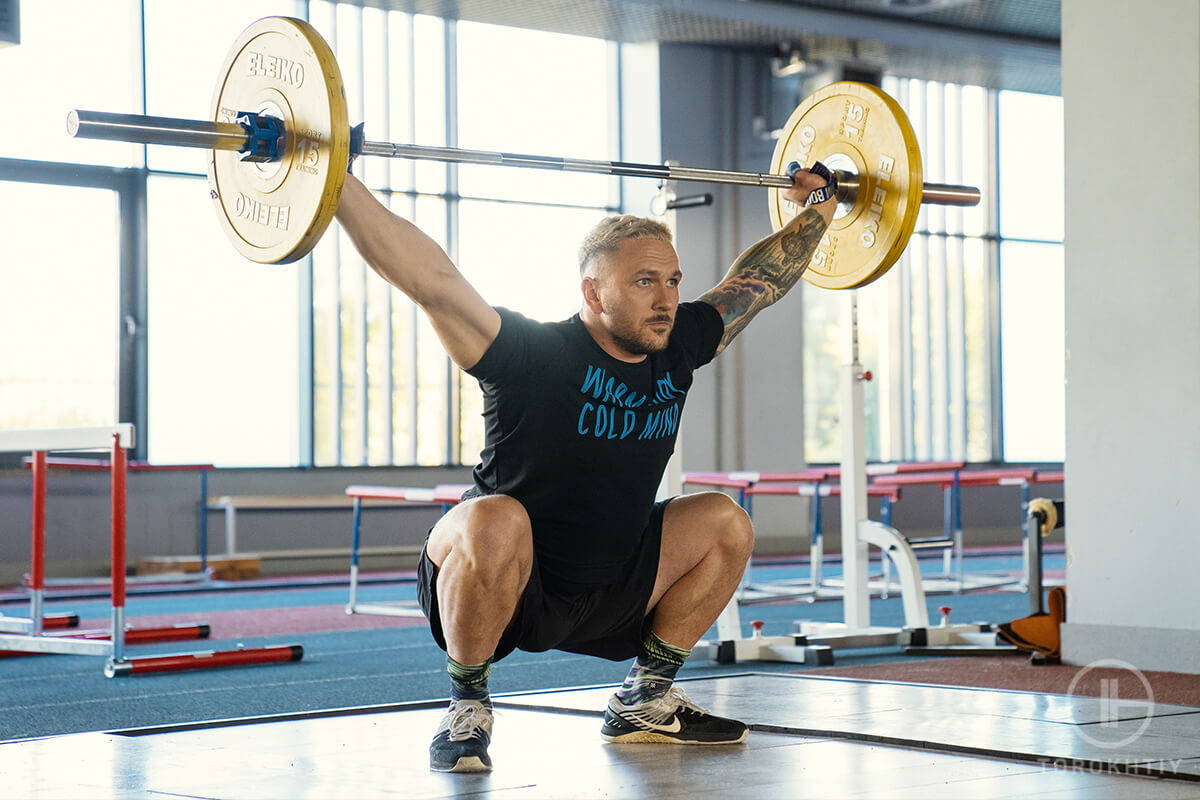 Although not as relevant as the other 2 factors we just covered, you should absolutely consider taste and flavor before making a decision when buying any kind of supplement. It can be difficult to gauge whether or not a supplement will have an enjoyable taste, so we recommend checking user reviews to determine this. This can also be a good way to check the overall quality of a supplement.
Of course, taste is a matter of personal preference so it may take some trial and error before you find a supplement you truly enjoy the flavor of. You may also prefer a purely unflavored supplement, or capsules instead. It may be worth experimenting with a few different supplements to find a flavor that's right for you.
Finally, one of the other most important factors to consider whenever you buy a supplement is the value you're getting for your money. This goes beyond simply how much you're paying for a product, but the overall quality of the supplement you're getting as well. Consider things like ingredients, doses, and price per serving to determine for yourself how much value a certain product has. From here you can compare different products to determine which one will provide you with the most value for your money. By doing this, you can be confident you're making an informed decision.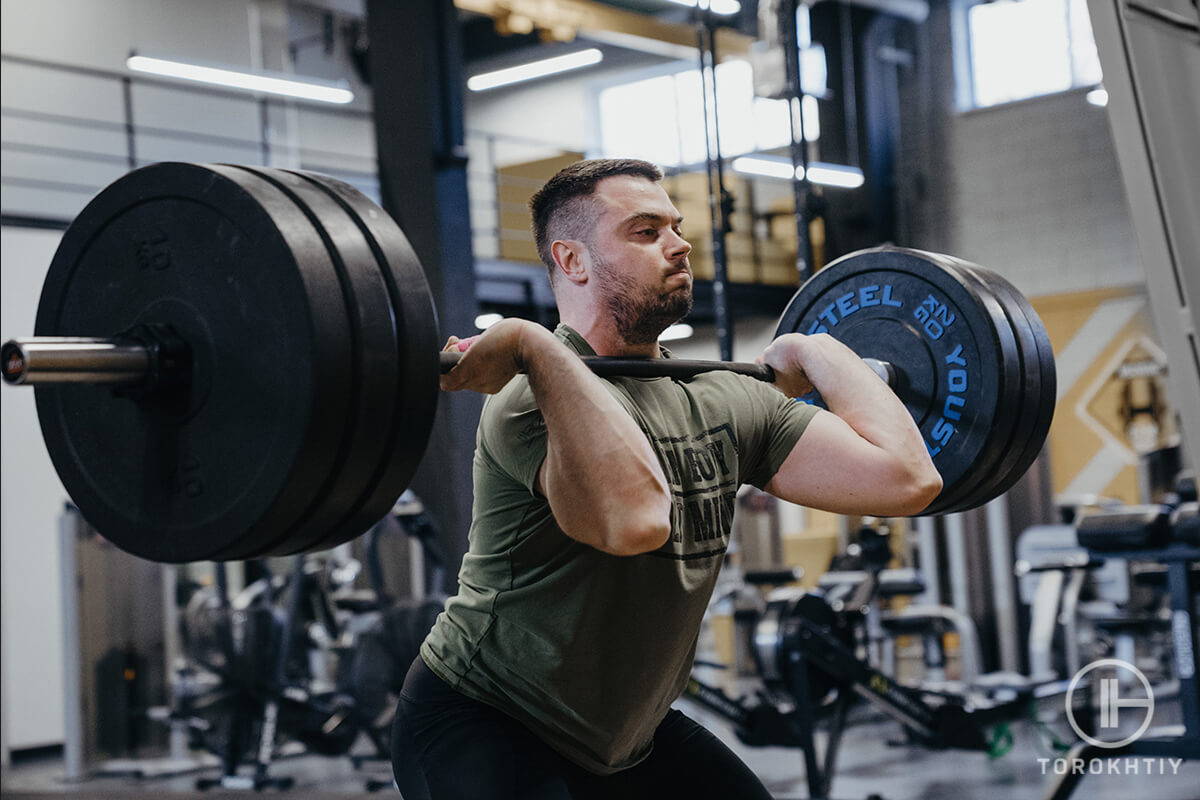 How to Take Nitric Oxide Supplements?
While nitric oxide is slightly different from pre-workout supplements, mostly because of the difference in caffeine content, they are still taken in a similar manner to pre-workout. You'll want to take nitric oxide supplements directly before your workout to maximize their ergogenic effects. However, you may still be wondering when exactly to take them. To maximize the effects of l-citrulline specifically, we recommend taking nitric oxide supplements about an hour before your workout. This will give the citrulline plenty of time to act on your body so you can reap all the benefits of the ingredient.
In terms of how to take nitric oxide supplements, we recommend following the instructions on the package of whatever product you purchase. Typically, you will mix 1 scoop of the supplement with 1-2 glasses of water or a beverage of your choice. If you choose an unflavored supplement, you may prefer to mask the potentially unpleasant taste with something like juice. Also, if you choose a capsuled nitric oxide, we also recommend following the instructions on the package.
It's a good rule of thumb with most supplements to not exceed the recommended serving size. Most supplements are formulated to be effective in their recommended dose, so there shouldn't be much of a reason to use a higher dose. Use plenty of discretion, and consult with a doctor if you plan on taking multiple servings at a time.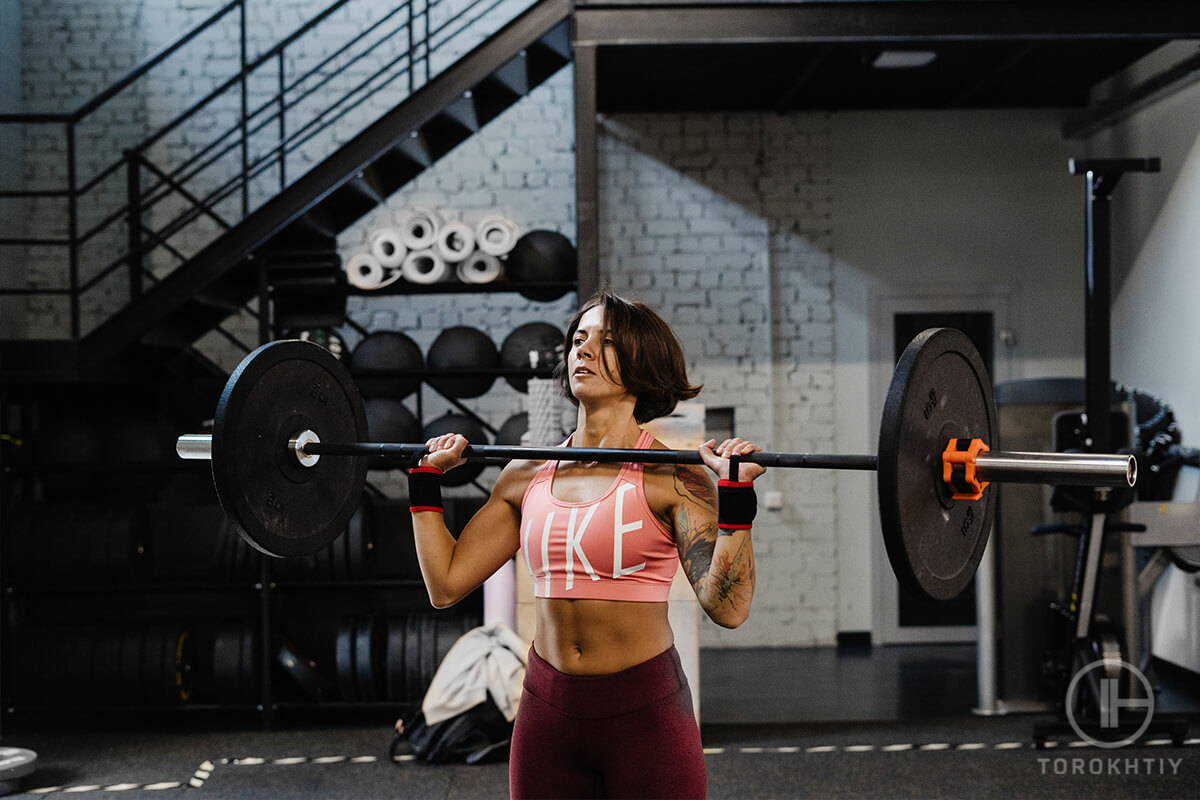 How to Increase the Pumping Effect With Training?
Nitric oxide supplements are a great way to boost the pumping effect you experience while training. This is because they stimulate blood flow to your muscles, which leads to stronger and fuller pumps. So, if a great pump is what you're after, you may be wondering how to get better pumps through training alone.
Before we get into it, it's worth noting that a huge pump isn't necessarily a sign that you're training with proper intensity or technique. Many beginning lifters confuse the feeling of a pump with progress. Remember that a pump is just blood rushing to the muscles, and this will happen with any repetitive exertion no matter how small. If a pump's all you're after, simply flexing the target muscle over and over again will lead to a huge pump – keep in mind that this is still not an effective way to train!
With that being said, there's nothing wrong with incorporating some pump-focussed lifts into your routine – because, let's be honest, who doesn't love the feeling of a great pump? If this is what you're after, we recommend doing isolation exercises for your target muscle group in high rep ranges of around 12-20. Think curls for biceps, pushdowns for triceps, and leg extensions for quads. While this likely isn't an optimal way to put on muscle, the pump you'll experience after training in this style will be absolutely massive (especially when paired with a great nitric oxide supplement).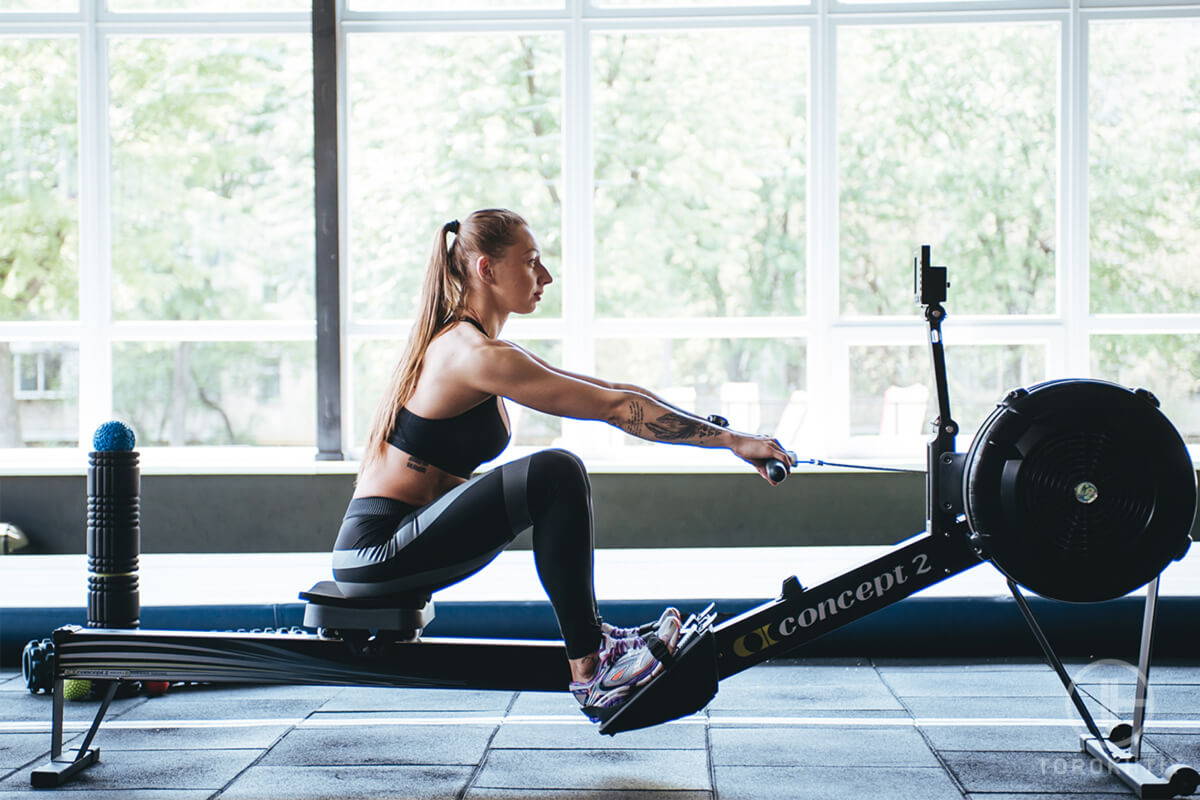 Is It Safe to Use Supplements With Nitric Oxide?
While there doesn't appear to be any major side effects for nitric oxide workout supplements in healthy individuals, arginine specifically may not be safe for those with existing cardiac conditions. With any supplement, we recommend doing thorough research, and consulting with a doctor before use, especially if you have any pre-existing health problems.
What Supplement Increases Nitric Oxide the Most?
The ingredient that appears to have the highest nitric oxide boosting effects is L-Citrulline. For this reason, we decided to highlight this ingredient in the products covered on our list. It's difficult to say which supplement will boost your nitric oxide the most, but our top pick for the strongest nitric oxide booster is PUMP by Transparent Labs. This is specifically a great choice for its high citrulline content!
What Is the Best Natural Nitric Oxide Booster?
As mentioned above, the best natural ingredient for boosting nitric oxide is l-citrulline. Citrulline is a completely natural amino acid which was first isolated from watermelon! It has been shown to increase nitric oxide which leads to measurable increases in performance and recovery.
If you're looking for a way to get better pumps and improve your performance in the gym, you may want to try out a nitric oxide boosting supplement! Largely powered by l-citrulline, and backed up by several other key active ingredients, the supplements on our list can give you a powerful boost in the gym. Our top pick for the best nitric oxide booster is PUMP by Transparent Labs, but all the products on our list have their own advantages as well!
We hope you were able to learn something through our nitric oxide supplements review, and that you can use this article as a guide to make an informed decision on which product to buy. Let us know if you decide to try any of the products covered in this article, we'd love to hear your thoughts in the comments below!
Adam M Gonzalez "Effects of Citrulline Supplementation on Exercise Performance in Humans: A Review of the Current Literature" J Strength Cond Res. 2020 May;34(5):1480-1495
Claudia Mello Meirelles "Acute Effects of L-Arginine Supplementation on Oxygen Consumption Kinetics" International Journal of Exercise Science"

Matthew Solovey "Research shows oral supplement increases body's storage of antioxidant" APRIL 22, 2013.



Jenna Mae Apicella "The Effect of Betaine Supplementation on Performance and Muscle Mechanisms" University of Connecticut 2011 1-75.

Marjorie S. Miller "To beet or not to beet? Researchers test theories of beet juice benefits" JANUARY 19, 2015



Tom Clifford "The Potential Benefits of Red Beetroot Supplementation in Health and Disease" Nutrients. 2015 Apr; 7(4): 2801–2822
Dale R "Hyperhydrating with glycerol: Implications for athletic perfomance" Journal of the American dietetic association, February 1999
"The Power of Pomegranate" NewsCenter
Eric T Trexler "International society of sports nutrition position stand: Beta-Alanine" J Int Soc Sports Nutr. 2015 Jul 15;12:30.
Richard B Kreider "International Society of Sports Nutrition position stand: safety and efficacy of creatine supplementation in exercise, sport, and medicine" J Int Soc Sports Nutr. 2017 Jun 13;14:18
MAGI Euregio, Bolzano "Dietary supplements for improving nitric-oxide synthesis" J Prev Med Hyg. 2022 Jun; 63(2 Suppl 3): E239–E245
Gene Bruno "Nitric Oxide Boosters" Smart Supplementation 2009
Joaquín Pérez-Guisado "Citrulline malate enhances athletic anaerobic performance and relieves muscle soreness" J Strength Cond Res. 2010 May;24(5):1215-22
Stephen J Bailey "Acute L-arginine supplementation reduces the O2 cost of moderate-intensity exercise and enhances high-intensity exercise tolerance" J Appl Physiol (1985). 2010 Nov;109(5):1394-403
"3 supplements that may harm your heart" Harvard Health Publishing. January 1, 2021
With over 20 years in Olympic Weightlifting, our team does its best to provide the audience with ultimate support and meet the needs and requirements of advanced athletes and professional lifters, as well as people who strive to open new opportunities and develop their physical capabilities with us.
All products we select are primarily approved and tested by the Olympic Weightlifting Champion Oleksii Torokhtiy. Under his guidance, we provide honest and reasonable assessments of the products we review by checking their characteristics, packaging, design, comfort and durability features, and general product rating. We select products from only high-quality and trusted sports brands, thus vouching for their quality.
The product testing process is described in more detail here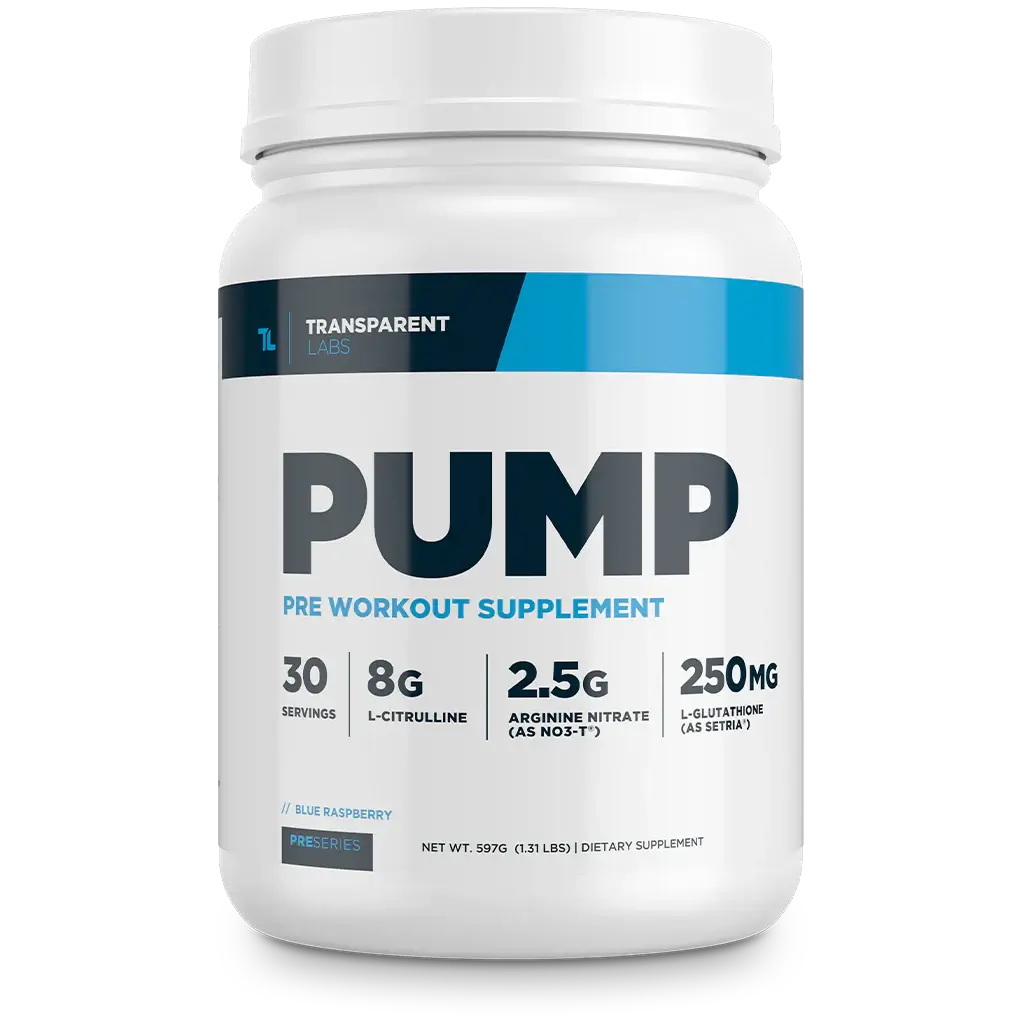 Experience: 7 years
Specializing in: Weight management, Fitness / Sports nutrition
Oleksandr is a professional fitness nutritionist, certified by FPA (Fitness Professional Association). Oleksandr adheres to the principles of evidence-based dietetics and instills in his clients a healthy relationship with food - without strict prohibitions on favorite foods and regular disruptions. His main task – not only get a result for you, but also maintain it for many years, enjoying tasty and delicious food.
If you have any questions/suggestions/any other inquiry, you can reach out to us via email - reviews@torokhtiy.com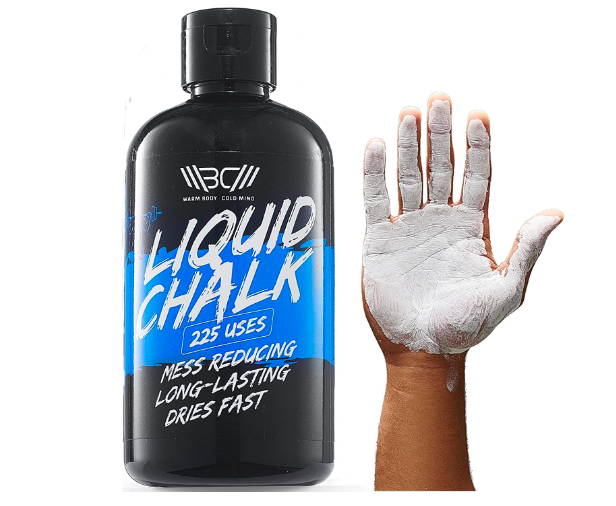 This article was written by our qualified author and proofread by expert with proven experience. When writing the article we use our expertise and data from open sources with strong reputation, scientific or medical based. The list of references is provided at the end of the article.
Our team of authors and experts includes professional athletes (Olympians, winners of European and World titles) PhD in Sport Science, certified coaches, sports nutritionists, CSCP, physiotherapists and other. Read more about the team here, and more about how we test here.