Taking a pre-workout supplement but unsure when to use it to get optimal results? It's a common problem with pre-workout users. When considering all the active ingredients at play, it may be difficult to know when exactly to take your pre-workout before hitting the gym.
In this article, we'll be covering when to take pre-workout to make the most of it, as well as answering all your questions about this popular supplement. Keep reading to learn more about pre-workout timing, and all the ingredients that make it most effective.
When to Take Pre-Workout depends largely on the ingredients found in its formula. We recommend taking your pre-workout 30-60 minutes before the gym. This is largely because the primary active ingredients Caffeine, Citrulline, and Betaine are all most effective in this window.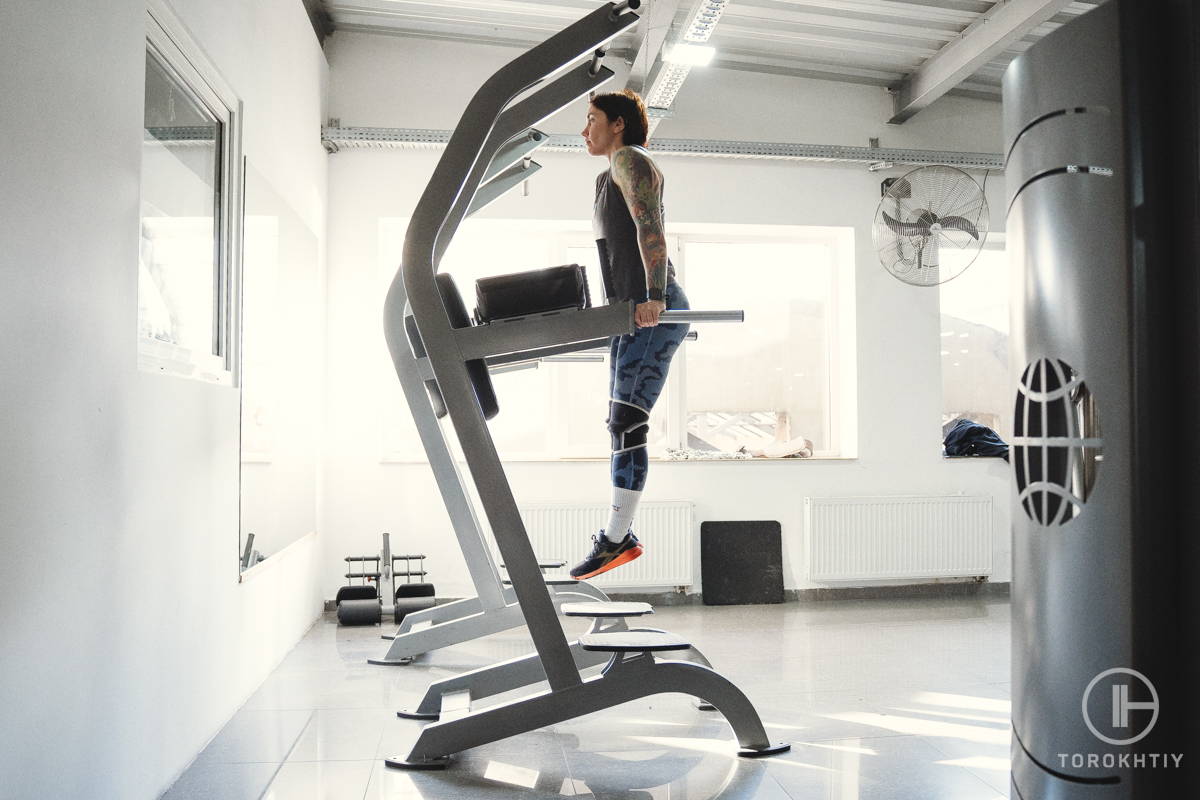 What Is a Pre-workout and Do You Really Need It?
Pre-workout supplements are formulas designed to help improve your performance during exercise through a combination of active ingredients. While the most common of these ingredients is caffeine, pre-workouts will often contain several other active ingredients including beta-alanine, l-citrulline, and betaine. Pre-workouts often contain very high doses of caffeine (200-350mg), and they are known for their intense stimulating effects.
While pre-workouts can be a useful tool for making progress in the gym, they certainly aren't for everybody, and they aren't at all necessary for getting a good workout. The heavy stimulation is a major downside for people who work out at night, teenagers, and just generally caffeine sensitive people. It's worth noting there are plenty of stimulant-free options available for people who don't want any caffeine in their pre-workout, but still want the benefits of the other active ingredients.
Let's take a closer look at some of the most common ingredients found in pre-workout supplements that provide acute effects on their user.
First is caffeine, which is most often included for its stimulation properties. However, on top of caffeine's energizing properties, it has also been shown to have ergogenic effects which benefit performance, stamina, and recovery.
Next is L-Citrulline, which is a vasodilator that helps to improve blood flow leading to better performance. As you can see, a formula combining both of these ingredients will lead to a powerful boost in your workout.
Keep in mind that betaine, beta-alanine, and creatine are also common and effective pre-workout ingredients, but these have more cumulative effects than the ingredients listed above, so timing isn't as important for their effects.
While pre-workouts are one of the most popular exercise supplements available, they aren't at all necessary to get a good workout. While the heavy stimulation of pre-workouts may put some people off, keep in mind that there are plenty of mild or zero-stim options available if you're still interested in the benefits of other active ingredients.
When to Take Pre-workout for Best Results?
Caffeine is likely the most important ingredient to time when taking your pre-workout. This is because it will deliver the most significant effects of any ingredient, especially in regards to stimulation.
Depending on various factors, caffeine can take up to an hour to take effect. It may provide noticeable effects faster if you're taking pre-workout on an empty stomach. You'll want caffeine to hit when you need it most in your workout, so we recommend timing your pre-workout between 30-60 minutes before you hit the gym to maximize the effects of caffeine.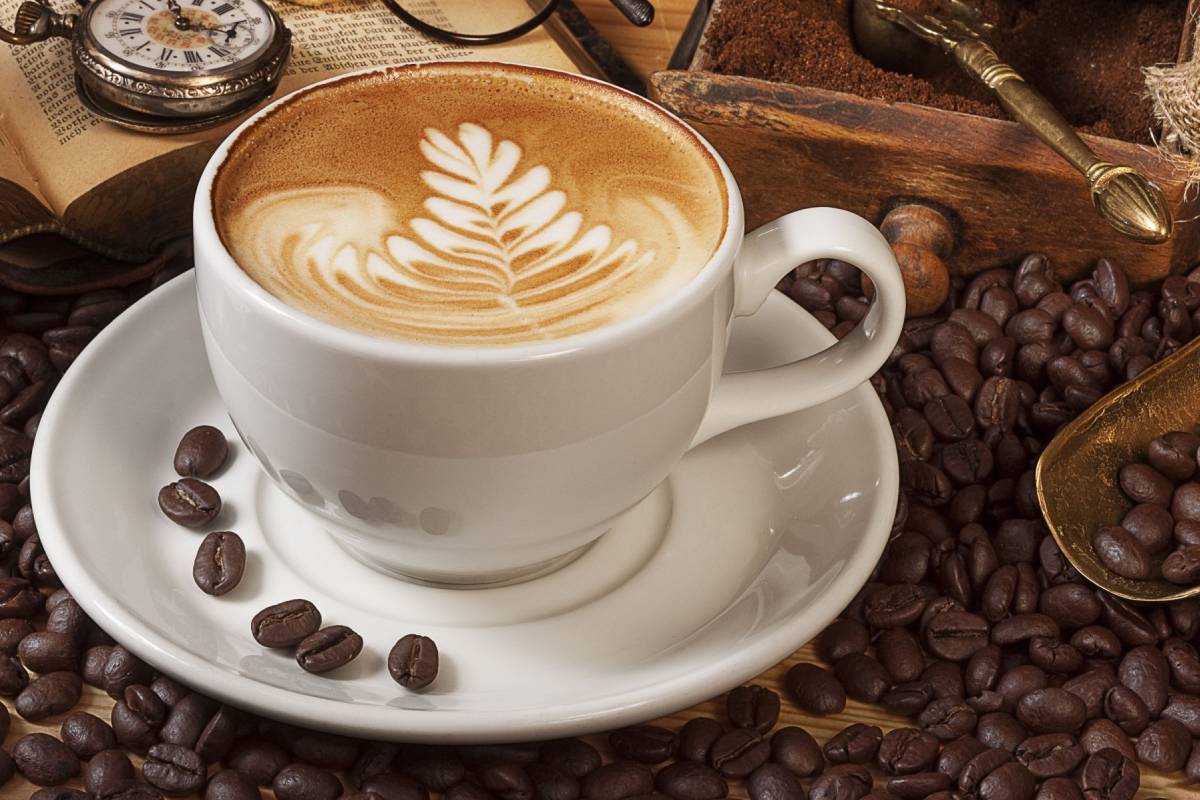 Citrulline is the other main ingredient in pre-workout formulas that will have significant acute effects, making timing important.
Two similar studies were completed to test the effectiveness of Citrulline at improving exercise performance, with the main difference between the 2 being time when the Citrulline was taken. In the study where Citrulline was taken 40 minutes before exercise, minimal effects were noticed. However, in the study where Citrulline was taken 60 minutes before exercise, there were significant increases in performance.
Because of these results, we recommend taking Citrulline closer to an hour before your workout to maximize effects.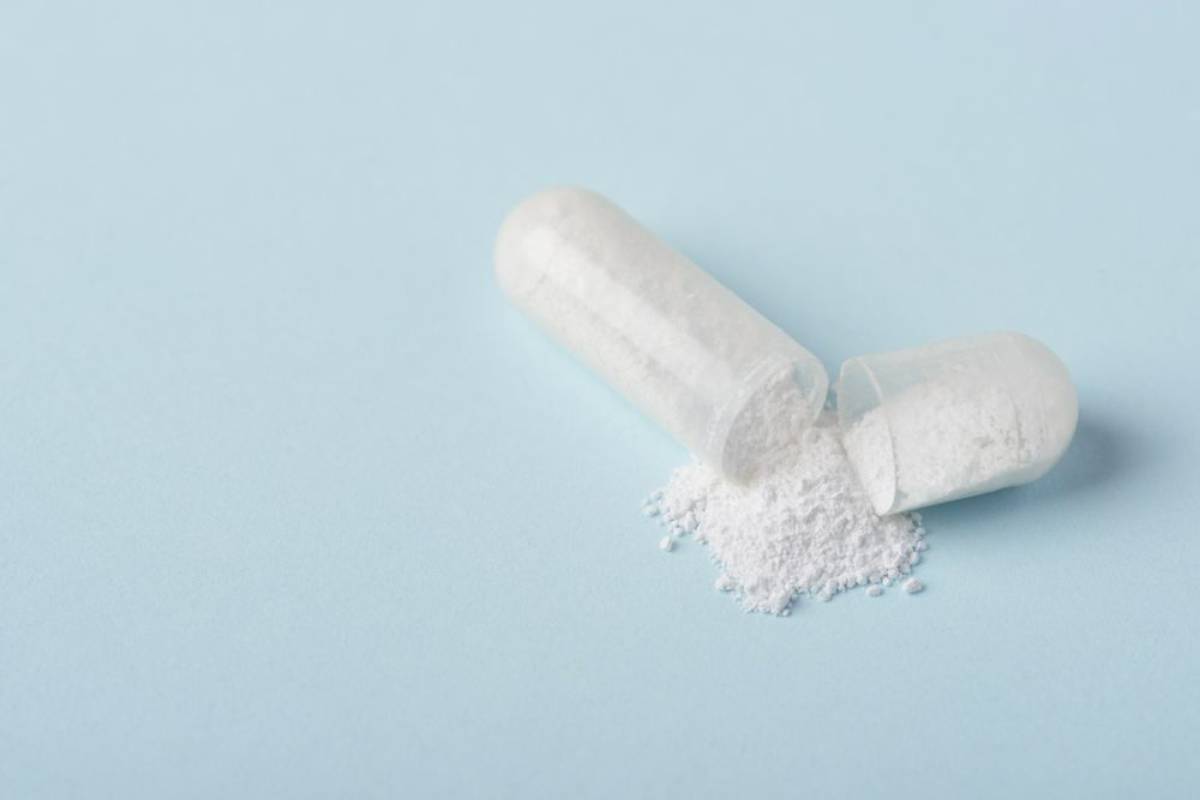 3. Betaine, Creatine, & Beta-Alanine
As mentioned earlier, many common pre-workout ingredients have more significant cumulative effects than acute ones. This means they will provide meaningful results when taken consistently over a long period of time instead of once directly before a workout. These ingredients include betaine, creatine, and beta-alanine. All of these ingredients have significant effects on performance, they just only become apparent after several weeks of consistent supplementation. Therefore timing of these ingredients is much less important when compared to caffeine and citrulline.
Is It Safe to Take Pre-workout Everyday?
As a short answer, yes it's most likely safe to use pre-workout everyday although there are several conditions to keep in mind.
There shouldn't be any compounds in pre-workout formulas that would make them dangerous to take everyday, however daily use does have some drawbacks. It's worth noting there are some common pre-workout ingredients like betaine and creatine which have more cumulative effects as opposed to the acute effects of caffeine, beta-alanine, and l-citrulline. This does make somewhat of a case for taking pre-workout everyday.
However, while there are plenty of benefits to taking these ingredients every day, we recommend taking them separately to your pre-workout — especially in the case of creatine.
First, consider the purpose of pre-workout — to give you a boost while working out. With the vast majority of people not working out everyday, pre-workout is not meant to be a daily supplement. For maximal effects, we recommend only taking it before your workout. With daily use, even when you're not working out, you may notice less of an effect when you need it in the gym.
This brings us to the second reason taking pre-workout daily probably isn't a great idea — tolerance. While some common pre-workout ingredients like betaine and creatine are actually better to take everyday because of their cumulative effect, this isn't so true of caffeine.
With most pre-workouts having strong doses of caffeine, taking a scoop everyday will greatly increase your tolerance to caffeine, meaning you'll need to take more to experience the same stimulation.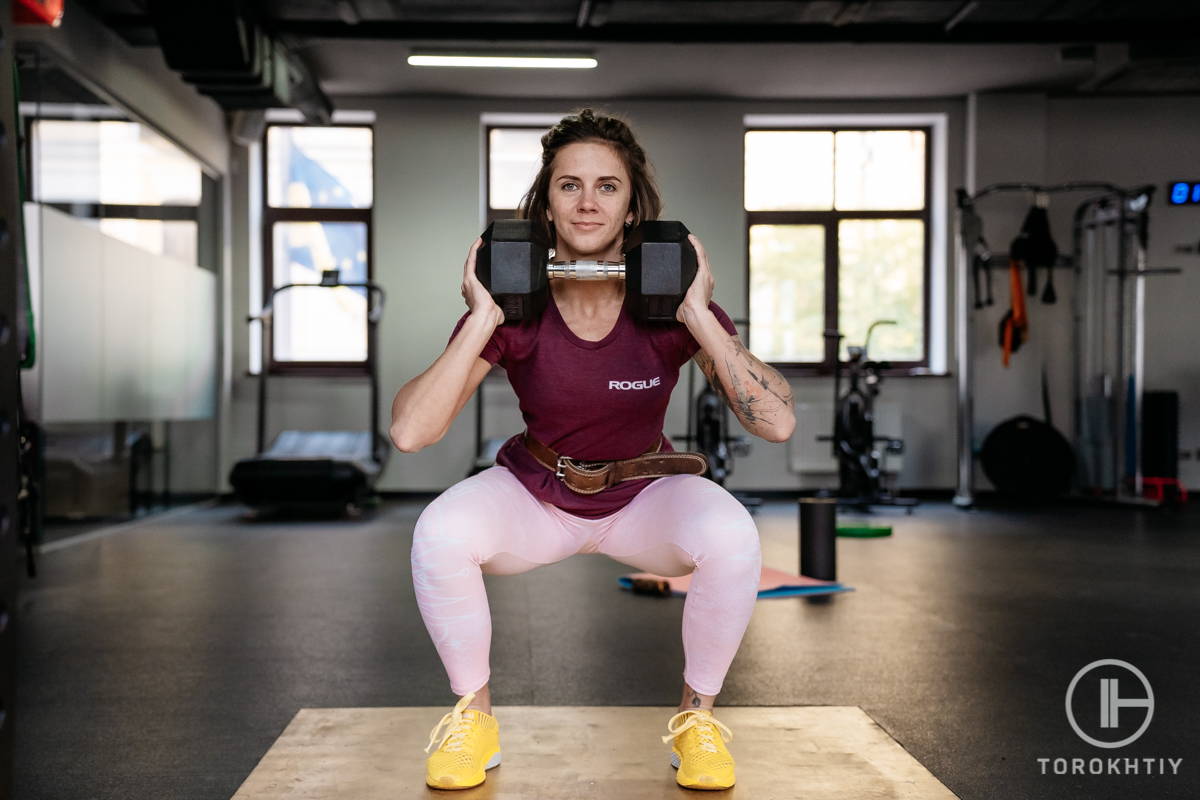 Finally, something else you'll want to consider is your total caffeine consumption throughout the day. As mentioned earlier, most pre-workouts contain very strong stimulation in the range of 200-350 mg of caffeine per serving. This means a single serving of pre-workout will make up the majority of your daily recommended caffeine intake.

So, if you already drink coffee or tea throughout the day, consistently adding pre-workout on top of this will greatly spike your daily caffeine intake. With symptoms of high caffeine intake including restlessness, anxiety, and insomnia, this is something you'll probably want to avoid.
Overall, if you're wondering "can you take pre-workout everyday?" there shouldn't be anything too dangerous about taking pre-workout everyday. Just keep in mind you may notice less significant effects when you use it for exercise, you may increase your caffeine tolerance, and you may also begin exceeding the recommended daily intake of caffeine. For these reasons we don't recommend taking pre-workout everyday. Consider saving it for the gym instead!
Should Beginners Use Pre-workout?
While it does come down to a matter of personal preference, overall we recommend beginners spend some time in the gym before trying pre-workout. Here are several reasons we recommend training for at least a few months before starting to use pre-workout.
First, by taking the time to train without using pre-workout, you can get a better feel for what working out is like without any external aids or supplements. Pre-workouts can be a great source of energy for getting through a tough workout, but with the first few months of the gym being more about learning the ropes rather than fully pushing your limits, the heavy stimulation provided by pre-workouts likely isn't super necessary.
Second, it's worth noting that if you take pre-workout from your first workout onward, you will likely become dependent on the supplements effects to get a good workout. It's important that you can workout with or without pre-workout, and becoming reliant on it early on will make this more difficult. Ultimately, it's important to understand that pre-workout is just a boost, and shouldn't be your only source of fuel for getting in the gym.
Typically, pre-workouts will be more beneficial when you fully understand what you're doing, and can direct more energy into pushing yourself with each exercise. Also, when you have a point of reference for what working out unstimulated is like, the stimulation from pre-workout will feel much more significant.
With all this being said, if a beginner is inclined to take pre-workout, it likely won't have any catastrophic effects. After all, it is mainly just caffeine with some extra active ingredients. However, it's important not to rely on any external supplements, and to understand that you can make significant progress without ever using pre-workout. Do you need pre-workout to get a great workout in? Absolutely not.
With countless products on the market, it can be difficult to know which pre-workout is right for you. If you're interested in trying pre-workout, our recommendation is Bulk from Transparent Labs for its high-quality and solid doses of all its active ingredients.
Starting off with its caffeine content, Bulk has 200mg of caffeine per serving. While this won't offer as much intense stimulation as some other pre-workouts, this is still a solid hit of caffeine. This relatively mild dose also makes Bulk great for those trying pre-workout for the first time, as it won't be too intense.
For other active ingredients, Bulk features Citrulline, Beta-Alanine, and Betaine. As we mentioned, Citrulline is the main acute active ingredient here, featuring a solid dose of 8g in the form of citrulline malate. The other ingredients also come in great doses, with 4g of beta-alanine, and 2.5g of betaine.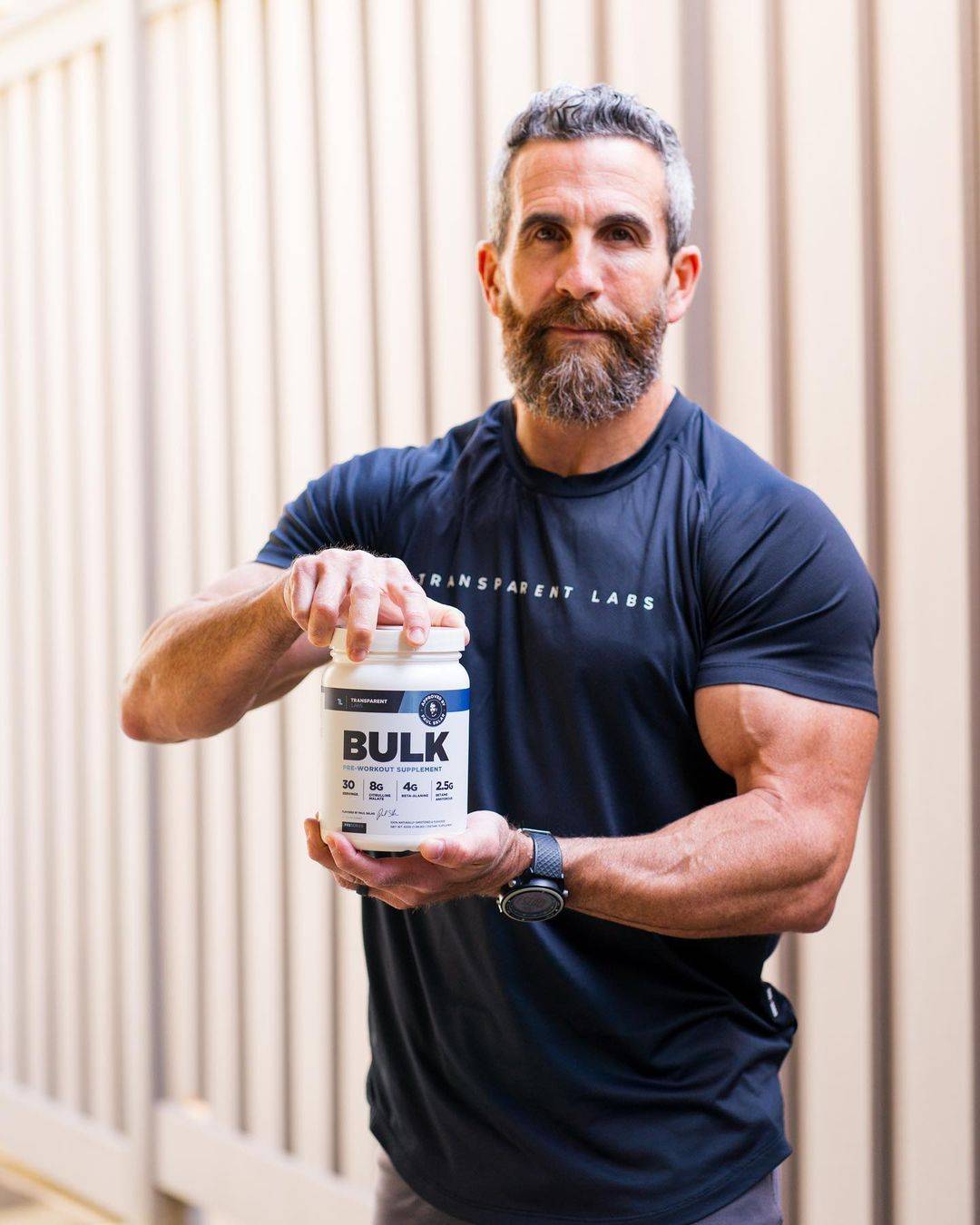 Like all of Transparent Labs products, you can expect some of the highest quality in the industry in its formula. Bulk is made with no artificial ingredients whatsoever, meaning no artificial sweeteners, dyes, or preservatives. This product also has a wide range of flavors to choose from with 7 total, including strawberry kiwi, black cherry, and tropical punch.
Finally, this product comes at a price of around $1.67 per serving. This is fairly standard pricing for a pre-workout, and for such a high-quality product you can be confident you're getting good value for your money.
How Long Does It Take for Pre-Workout to Kick In?
The 2 main acute ingredients found in pre-workouts are citrulline and caffeine. For optimal effects for both of these ingredients, the best time to drink pre-workout is around 60 minutes before hitting the gym. However, it shouldn't be an issue if you take it slightly sooner as long as you're giving the caffeine and citrulline around 30 minutes to take effect.
How Long Does Pre-Workout Last?
Caffeine specifically can last for up to 4-6 hours, however, stimulation will likely be most noticeable between 1 and 2 hours of taking it. Pre-workout should ideally provide noticeable effects for around an hour or two, giving you the perfect window to get a great workout in.
Is It Ok to Dry Scoop Pre-Workout?
We do not recommend dry scooping pre-workout as you can very easily exceed the recommended dose. This could lead to some very serious health problems especially with a heavily-caffeinated pre-workout. We always recommend following the instructions given on the package to avoid any possible complications.
Should I Take Pre-Workout Before Cardio?
Yes! Pre-workout can be great fuel for a tough cardio session, especially if it's lasting for more than an hour. Also, you may be wondering "can you drink pre-workout while working out?" It may be beneficial for cardio sessions lasting more than several hours, as you'll get a hit of energy midway through your workout.
How Long Before Workout Should You Take Pre-Workout?
When to drink pre-workout largely depends on what active ingredients are in your supplement. For caffeine and citrulline, we recommend taking it around an hour before hitting the gym. For ingredients like beta-alanine, betaine, and creatine, timing is largely irrelevant.
Pre-workouts are some of the most highly effective and popular sports supplements available. 2 of the main ingredients you have to consider timing are Citrulline and Caffeine. For maximal effects, we recommend taking your pre-workout 60 minutes before hitting the gym, but taking it slightly sooner shouldn't be an issue.
If you're interested in trying out pre-workout, our top pick is Transparent Labs Bulk Pre-Workout for its high-quality formula and excellent ingredient doses. Do you regularly use pre-workout? When do you take it before your workout? Let us know in the comments below!

Nanci S Guest 1, Trisha A VanDusseldorp 2, Michael T Nelson 3, Jozo Grgic 4, Brad J Schoenfeld 5, Nathaniel D M Jenkins 6, Shawn M Arent 7 8, Jose Antonio 9, Jeffrey R Stout 10, Eric T Trexler 11, Abbie E Smith-Ryan 12, Erica R Goldstein 10, Douglas S Kalman 13 14, Bill I Campbell 15, "International society of sports nutrition position stand: caffeine and exercise performance" National Library of Medicine, (Jan 2, 2021).



Adam M Gonzalez, Eric T Trexler, "Effects of Citrulline Supplementation on Exercise Performance in Humans: A Review of the Current Literature" National Library of Medicine, (May, 2020).
Jenna M. Apicella, The Effect of Betaine Supplementation on Performance and Muscle Mechanisms (UNIVERSITY OF CONNECTICUT GRADUATE SCHOOL, 2011), 75, http://surl.li/kligc
Eric T Trexler, Abbie E Smith-Ryan, Jeffrey R Stout, Jay R Hoffman, Colin D Wilborn, Craig Sale, Richard B Kreider, Ralf Jäger, Conrad P Earnest, Laurent Bannock, Bill Campbell, Douglas Kalman, Tim N Ziegenfuss, Jose Antonio, "International society of sports nutrition position stand: Beta-Alanine" National Library of Medicine, (Jul 15, 2017).
Adam M Gonzalez, Robert W Spitz, Jamie J Ghigiarelli, Katie M Sell, Gerald T Mangine, "Acute Effect of Citrulline Malate Supplementation on Upper-Body Resistance Exercise Performance in Recreationally Resistance-Trained Men" National Library of Medicine, (Nov, 2018).
Jordan M Glenn, Michelle Gray, Lauren N Wethington, Matthew S Stone, Rodger W Stewart Jr, Nicole E Moyen, "Acute citrulline malate supplementation improves upper- and lower-body submaximal weightlifting exercise performance in resistance-trained females" National Library of Medicine, (Mar, 2017).
With over 20 years in Olympic Weightlifting, our team does its best to provide the audience with ultimate support and meet the needs and requirements of advanced athletes and professional lifters, as well as people who strive to open new opportunities and develop their physical capabilities with us.
By trusting the recommendations of our certified experts in coaching, nutrition, dietology, and sports training programming, as well as scientific consultants, and physiotherapists, we provide you with thorough, well-considered, and scientifically proven content. All the information given in the articles concerning workout programming, separate exercises, and athletic performance, in general, is based on verified data. We ensure that you can rely on our professionals' pieces of advice and recommendations that can be treated as personalized ones which will benefit you and fully meet your needs.
Experience: 7 years
Specializing in: Weight management, Fitness / Sports nutrition
Oleksandr is a professional fitness nutritionist, certified by FPA (Fitness Professional Association). Oleksandr adheres to the principles of evidence-based dietetics and instills in his clients a healthy relationship with food - without strict prohibitions on favorite foods and regular disruptions. His main task – not only get a result for you, but also maintain it for many years, enjoying tasty and delicious food.
If you have any questions/suggestions/any other inquiry, you can reach out to us via email - reviews@torokhtiy.com
This article was written by our qualified author and proofread by an expert with proven experience. When writing the article we've used our expertise and data from authoritative, scientific, and evidence-based sources. The list of references is provided at the end of the article.
Our team of authors and experts includes professional athletes (Olympians, winners of European and World titles), PhDs in Sports Science, certified coaches, sports nutritionists, CSCSs, physiotherapists, and others. Read more about the team here, and more about how we test here.