Pre-workout supplements can give you an energy boost and help you power through your workouts. There are tasteful performance-enhancing strategies and ingredients you can try when considering how to mix pre-workout and what to mix with pre-workout.
What to mix with pre-workout can include water, electrolyte beverages, fruit juice, coffee, tea, and milk. Performance-enhancing ingredients that can be added are black pepper produce or Bioperine®, cyclic dextrin, beetroot extract, and citrulline.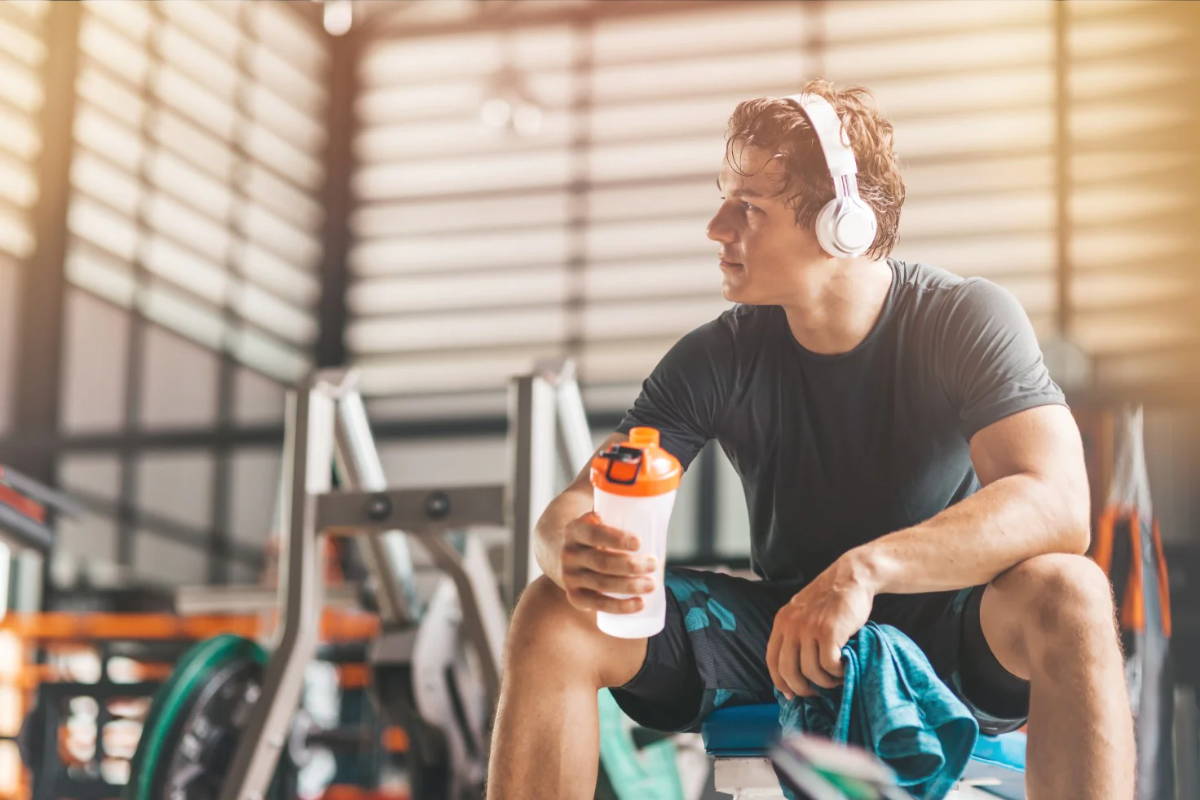 What to Mix Pre-workout With?
This is perhaps the most common liquid to mix pre-workout with. Most of the time it is the optimal choice because it is mostly readily available, inexpensive, contains zero calories, added sugars, or other additives. Moreover, drinking water prior to exercising aids hydration, which is crucial. But sometimes you want something more, don't you?
A natural source of electrolytes (potassium, sodium, magnesium, and calcium), coconut water draws the attention of athletes, especially runners, as a substitute for sports or recovery drinks. It is a low-calorie, fat-free, and cholesterol-free beverage. It can keep you hydrated and improve endurance. Studies are not numerous, we need more to answer the question of how good coconut water is compared to sports drinks. But if we are not talking about prolonged hard competition with significant dehydration, it is a good alternative to water. It should be noted that some subjects haver complained of more bloating with coconut water than with other sports drinks.
Similar to coconut water, they contain electrolytes and carbohydrates to help maintain hydration. Some sports drinks may also contain caffeine or other ingredients, so check the ingredient label. Remember, about 200 mg of caffeine in a pre-workout is the optimal dose for most athletes.
Provides a quick source of carbohydrates and comes in a variety of flavors. However, it's important to note that some fruit juices may be high in sugar, so take into account the calories or dilute them with water to reduce the sugar content.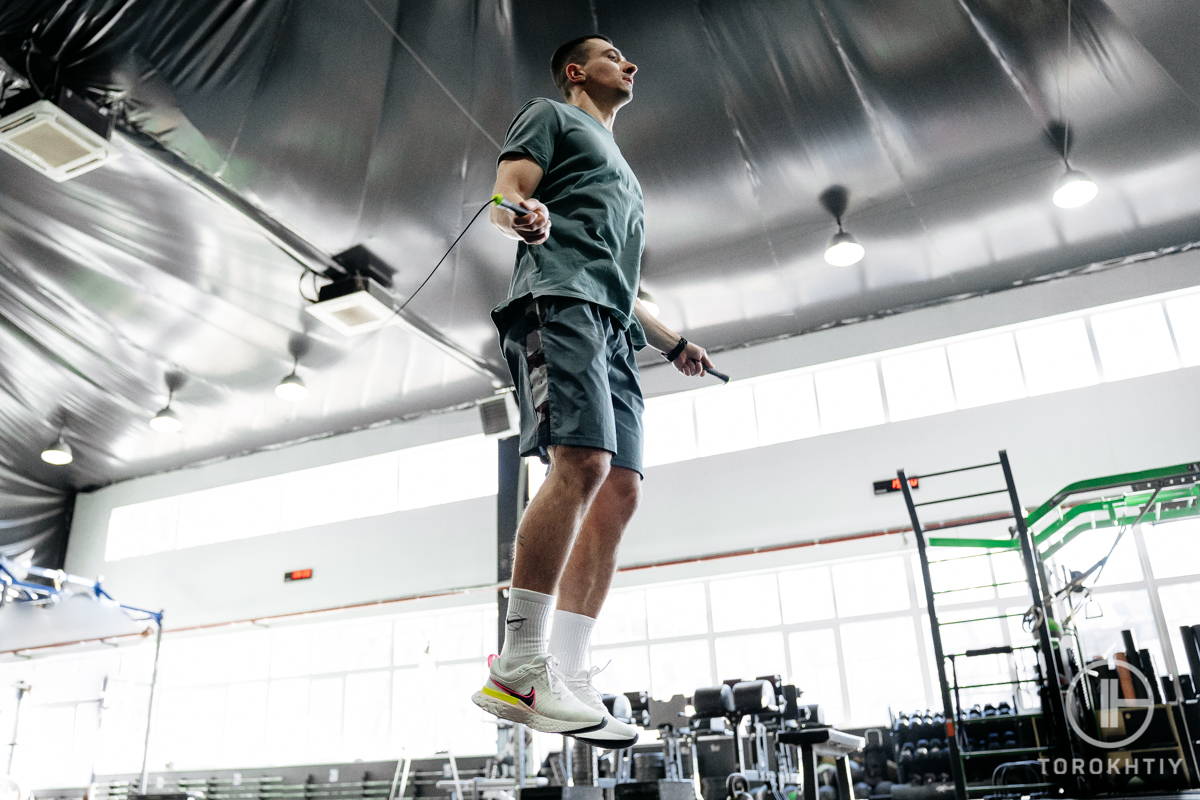 Coffee or Tea (For Example, Iced Tea or Green Tea)
These beverages may be to your liking. Various teas can go especially well with a pre-workout.
However, consider that they contain caffeine. This can help improve focus and endurance, but given that it's very difficult to predict the caffeine dose in a cup of coffee or tea, if your pre-workout already has caffeine in it, it's best not to experiment. If you decide to mix a stim-free pre-workout, for example, with cold tea, you can add some stimulation effects and get other useful pre-workout effects.
By the way, these drinks also contain other potentially healthy substances. Green tea, in particular, also contains other compounds beneficial for health such as polyphenols (antioxidants) and L-theanine (can improve alertness and focus).
Cow's milk is a good source of protein, carbohydrates, and calcium, all of which can help with muscle recovery and growth. Dairy-free alternatives are also suitable. However, except for soy milk, they are often less complete in nutrients although may be fortified.
If you opt to mix your pre-workout with milk, bear in mind that its fat and protein content may decelerate the absorption rate of pre-workout components. Using skim milk or a milk substitute like almond milk that has a lower fat content and may be easier to digest can reduce this effect.
Ingredients to Mix with Your Pre-workout
Are you already thinking about trying to put together your own pre-workout formula, but you're still not quite sure? See what else you can add to your existing pre-workout. Just check first if your supplement already contains the chosen ingredient as doubling the amount is not necessarily a good idea.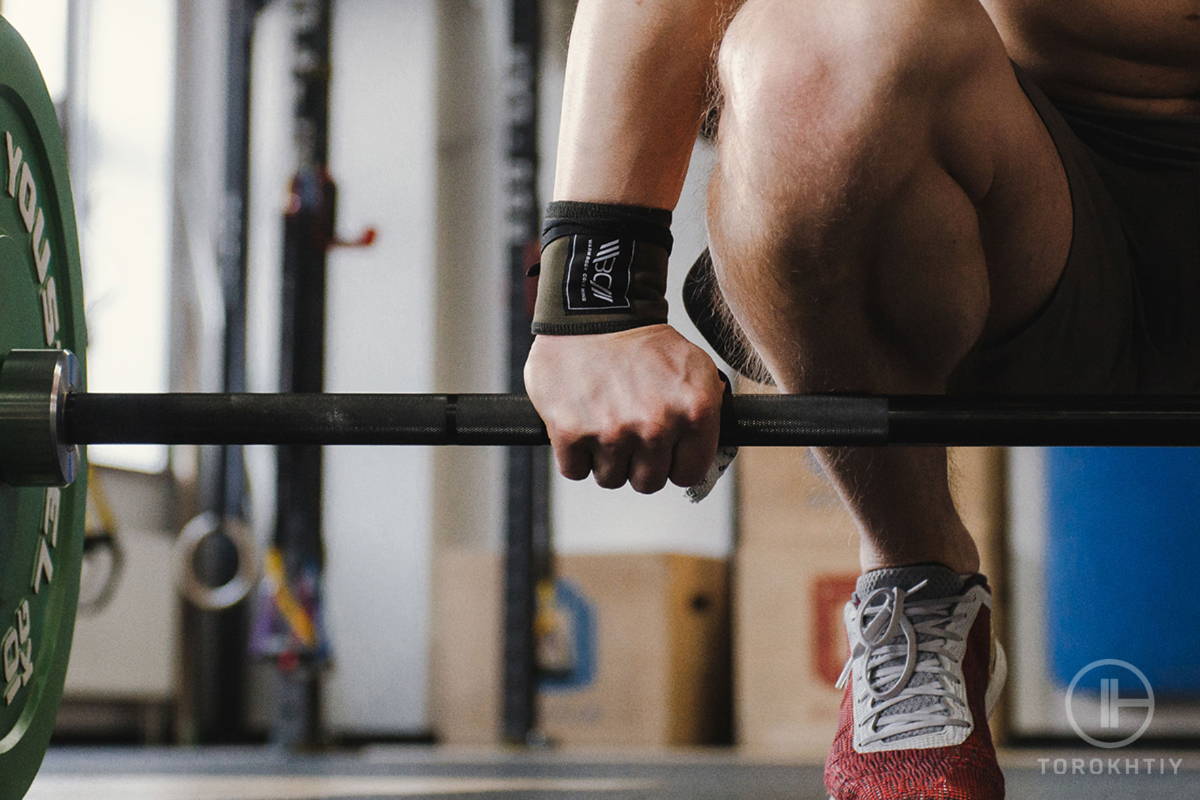 Black Pepper Produce (Bioperine®)
Mixing black pepper or Bioperine® with pre-workout supplements can increase the bioavailability and absorption of some nutrients and substances. There may be transferability to other ingredients in pre-workout supplements although research is limited on its effects on workout performance. Additionally, some studies suggest that black pepper extract may have anti-inflammatory properties, which could help reduce muscle soreness and improve recovery.
Cyclic dextrin is a carbohydrate that is produced from cornstarch using a particular enzyme that creates a unique structure that allows for more efficient absorption and utilization of the carbohydrate. It is a popular ingredient in supplements due to its low osmolality, which means it does not draw water into the digestive system, making it less likely to cause gastrointestinal discomfort. It is also absorbed more slowly and steadily than other carbohydrates, providing a sustained source of energy for longer periods.
Beetroot extract is known to improve exercise performance and enhance endurance as it contains nitrates, which the body converts to nitric oxide, a molecule that helps to relax blood vessels and increase blood flow. This may help to improve oxygen delivery to muscles, reduce fatigue, and enhance exercise performance.
Citrulline is another nitric oxide booster that can improve blood flow to the muscles, delay muscle fatigue, and reduce muscle soreness and damage following exercise, leading to better performance and recovery. Multiple studies have suggested that citrulline supplementation may improve various aspects of exercise performance, such as increasing the number of reps performed during resistance training and reducing fatigue during high-intensity exercise.
However, it is better to entrust a really effective pre-workout formula to professionals and experiment only with the liquid in which you are going to mix it. This ensures that a perfectly balanced supplement is maintained.
The Crazy Nutrition Intensive Pre-Train product is a vegan-appropriate pre-workout that contains black pepper extract, maltodextrin as the carbohydrate source, and citrulline. It also contains 20% of daily iron requirements, 50% of daily needs for various B vitamins, and 100% of daily needs for vitamin C.
The product comes in three flavors (blue raspberry, fruit punch, and green apple) and offers a caffeine free variety (green apple). It is recommended to mix 1 scoop of pre-workout with 16 oz of fluid 30 minutes before a workout. This product mixes well, does not have a chemical taste, is easy on the digestive tract, and provides energy without having a "crash".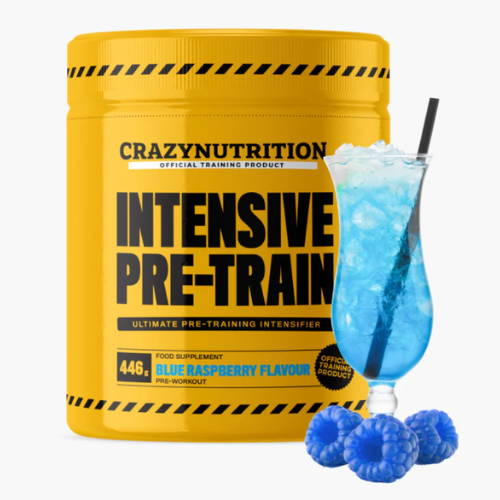 Can You Mix Pre-workouts with Any Liquid?
Most pre-workout supplements are generally recommended to be mixed with water. However, they can also be mixed with other liquids that do not contain too many additional ingredients, such as juice or sports drinks. Mixing pre-workout with energy drinks, on the other hand, is not advised as energy drinks typically contain caffeine, herbs, and other substances that when combined with pre-workouts may be excessive due to most pre-workouts' caffeine-rich formulas.
Is It Ok to Mix Pre-workout with Milk?
Yes, you can mix pre-workout supplements with milk. However, milk may slow down the absorption rate of pre-workout ingredients due to its fat and protein content. If you prefer to mix your pre-workout with milk, it is recommended to use skim milk or a milk substitute such as almond milk, which will be lower in fat and may be easier to digest.
Is It Ok to Dry Scoop Pre-workout?
Dry scooping pre-workout, which is taking it without mixing it with a liquid, is not recommended. Pre-workout supplements often contain potent ingredients, such as caffeine and beta-alanine, which can irritate the mouth and throat when taken in powder form. Additionally, dry scooping can increase the risk of accidentally inhaling the powder, which can be dangerous.
Pre-workout powders are meant to be mixed with a liquid and can generally be mixed with any liquid. However, avoid mixing with any liquids such as energy drinks that also contain caffeine or stimulating ingredients. Ingredients such as Bioperine®, cyclic dextrin, beetroot extract, and citrulline are potentially performance-enhancing ingredients that may be added. What type of liquid do you typically mix your pre-workout with and why? Have you tried to mix in any other ingredients? What impact did this have on your performance? Join the discussion and share below!
Sports Nutrition: Facts on Sports Drinks // Unlockfood: https://www.unlockfood.ca/en/Articles/Physical-Activity/Sports-Nutrition-Facts-on-Sports-Drinks.aspx
How Much Caffeine in Coffee Cup? Effects of Processing Operations, Extraction Methods and Variables // IntechOpen: https://www.intechopen.com/chapters/55623
Beneficial effects of green tea: A literature review // National Library of Medicine: https://www.ncbi.nlm.nih.gov/pmc/articles/PMC2855614/
Theanine: Uses and Risks // WebMD: https://www.webmd.com/vitamins-and-supplements/theanine-uses-and-risks
5 Emerging Benefits of BioPerine and Piperine Supplements // Healthline: https://www.healthline.com/nutrition/bioperine-and-piperine-supplement-benefits
Effects of ingesting highly branched cyclic dextrin during endurance exercise on rating of perceived exertion and blood components associated with energy metabolism // Oxford Academic: https://academic.oup.com/bbb/article/78/12/2117/5939517
Dietary Nitrate Supplementation and Exercise Performance // National Library of Medicine: https://www.ncbi.nlm.nih.gov/pmc/articles/PMC4008816/
Acute Dietary Nitrate Supplementation Improves Cycling Time Trial Performance // American College of Sports Medicine: https://journals.lww.com/acsm-msse/Fulltext/2011/06000/Acute_Dietary_Nitrate_Supplementation_Improves.27.aspx
Citrulline Malate Enhances Athletic Anaerobic Performance and Relieves Muscle Soreness // National Strength and Conditioning Association: https://journals.lww.com/nsca-jscr/Fulltext/2010/05000/Citrulline_Malate_Enhances_Athletic_Anaerobic.9.aspx
Energy Drinks // The President and Fellows of Harvard College: https://www.hsph.harvard.edu/nutritionsource/energy-drink
Oleksandr has a master's degree in "Sport Dietetics" and graduated from the National University of Physical Education and Sports of Ukraine. He is also a Certified Fitness Nutritionist and Sports Nutritionist from the Fitness Professional Association (FPA). His professional concept is based on a combination of evidence-based practice and common sense.