When deciding between a lever belt vs prong belt, you should take into consideration how tight you like to wear the belt, what your budget is, and how adjustable you would like the belt to be. Depending on how you answer these, you'll have a better idea between the two belts.
A lever belt is more expensive and comes with fewer options, but is easier to use and can be tightened to a higher level to meet your lifting needs. While deciding between a single or double prong, you can get a secure belt, which is less expensive.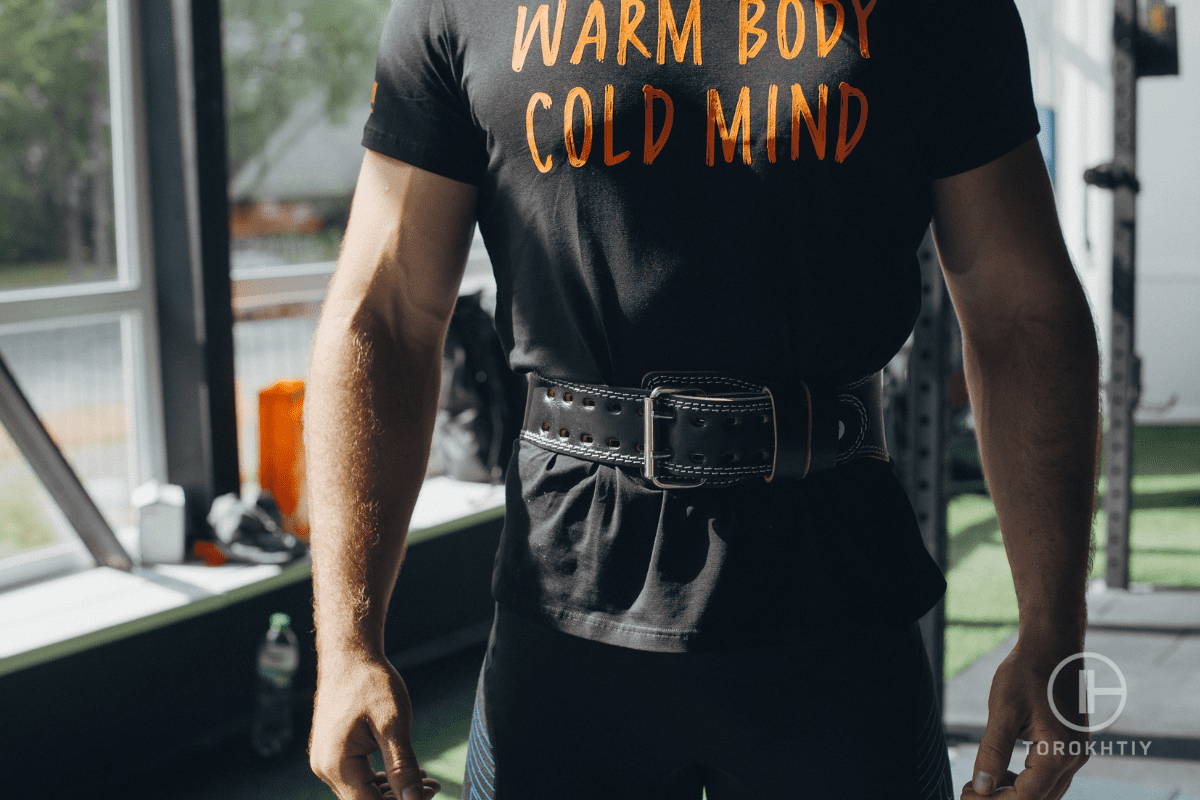 What's the Difference Between Lever vs Prong Belt
Lever Belt Is More Expensive
Often, when deciding between two similar products, you're going to end up siding with the one that is less expensive. In this case, that would be a prong belt, as typically, a lever belt is about $20-30 more.
Although price is an important after to consider, we recommend that you think twice before simply choosing the cheaper option. With exercise accessories like gloves, wrist wraps, or knee sleeves, you'll end up purchasing over one pair, and maybe even in a single calendar year.
But with your lifting belt, it's likely the belt will last you years. So, the purchase should be made with that in mind as you'll be using the belt for a much longer time. Spending extra on it will be worth it in the long run, if the deciding factor between the two types of belt is price. However, one thing to consider is that despite the price difference, the quality of both the belts are largely the same and both are likely to last an equal amount of time.
Prong Belt Gives You More Options
When it comes to using a lifting belt, how to wear it is important. Many lifters prefer to keep the belt a little loose so they can properly activate their core prior to a big lift. In that case, a prong belt is better suited as you can adjust the tightness more easily than a lever belt as it comes with a single or double strap.
While with the lever belt, it's more like one size fits all where you adjust the belt to one level of tightness and it will stay that tight from that point on. So, if you're looking to change the tightness between sets or between exercises, you'll have a harder time and it will be more time-consuming. Not to mention that if you have a different gym attire, that belt size may not fit as smoothly as it did prior. So, you'll have to change the size.
The reason for this is that once the lever belt tightness is set, in order to reset it you'll have to unscrew the lever from the back and then move it to the right fit. This requires a screwdriver to do so. This can take away valuable gym time, as most lifters are on a strict schedule. Compared to a prong belt, all you have to do is pull the strap of the belt and either tighten your belt or loosen it. Saving you precious time.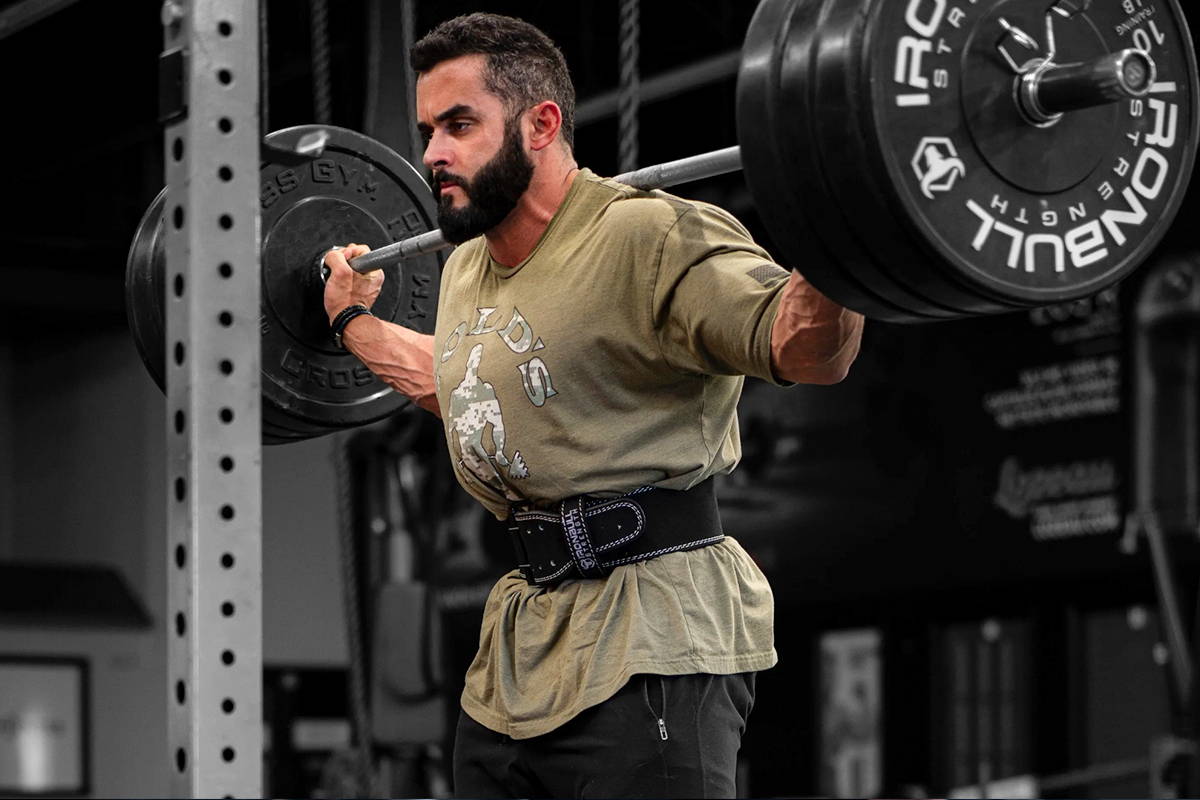 Lever Belt Is Easier to Use
Despite the complications with tightening or loosening the belt, overall, the lever belt is easier to use once you get the right fit. For one, the lever belt is easier to remove, as it only requires one motion to get the belt off. This can be helpful after a big lift when you need to get the belt off quickly so you can reset your breathing pattern.
Lever belt can be tightened more than a prong belt, too. Some lifters prefer ‌a much tighter level to their belt, which the prong belt may not satisfy. Plus, the lever belt will stay that exact tightness so you don't have to adjust or re-tighten.
Lever Belt Is Easier to Secure
If you are stuck between a lever belt vs single prong belt, then remember that a lever belt can be secured quickly by simply closing the buckle. While a single prong belt has to rely on one prong, which can break down faster and become less secure.
Also, you may see lifters who are using a prong belt needing to use the squat rack or some other post to secure their tightness, as it's difficult to do so with just your hands.
So, a lever belt is less work, but only if you get the tightness correct and aren't planning on changing it for the foreseeable future.
3 Differences Between Double and Single Prong Lifting Belt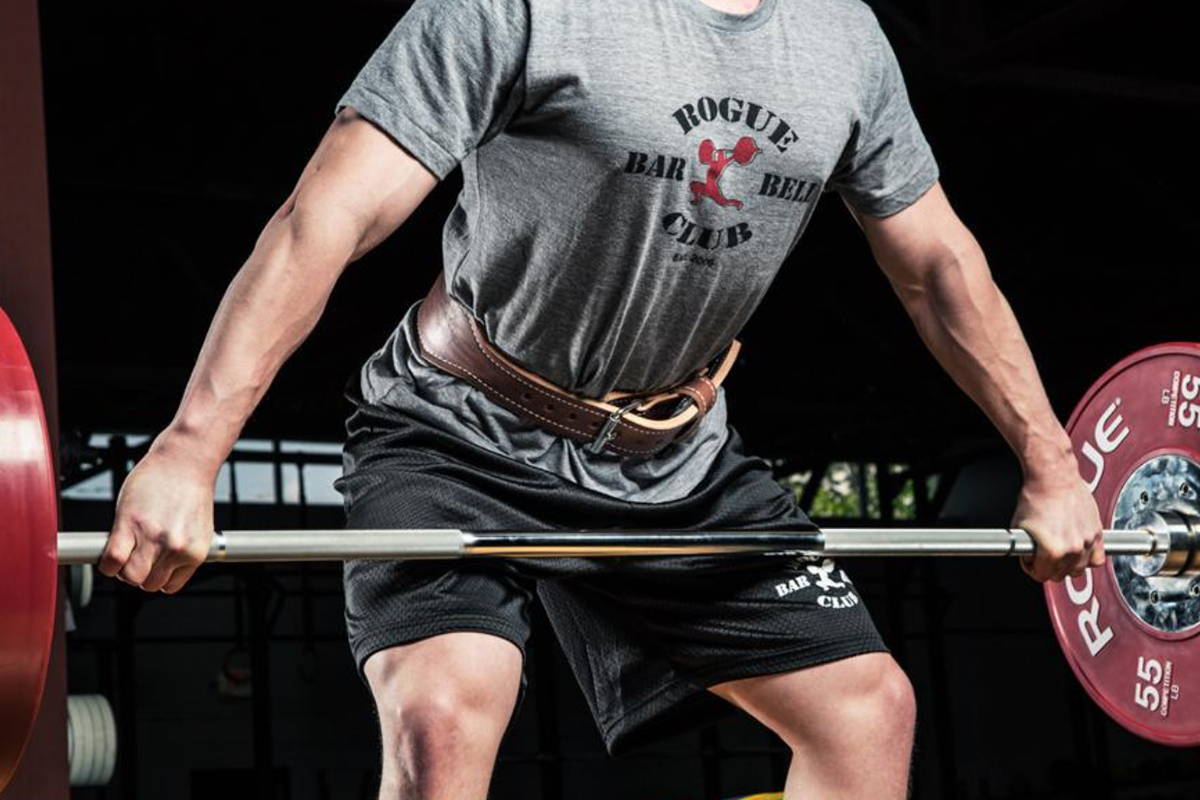 1. Typically, a single prong belt is more common in the gym because you can put it on quickly. A double prong belt can require a little more time to put on because there are two prongs you have to adjust.

2. A single prong is cheaper than a double even though it may lack a little support and extra level of safety, which the double provides. The reason being is simple, it requires fewer materials to make. So, the quality is the same, but there is a price difference.

3. Even though the single prong belt can be easier to put on, you are taking a bit of a risk as all the stress is going straight to that one prong. While a double prong lifting belt can distribute the stress between the two prongs. This is also a reason why a double prong belt is likely to last longer than a single one, which is important to keep in mind if you're purchasing a belt for long-term use.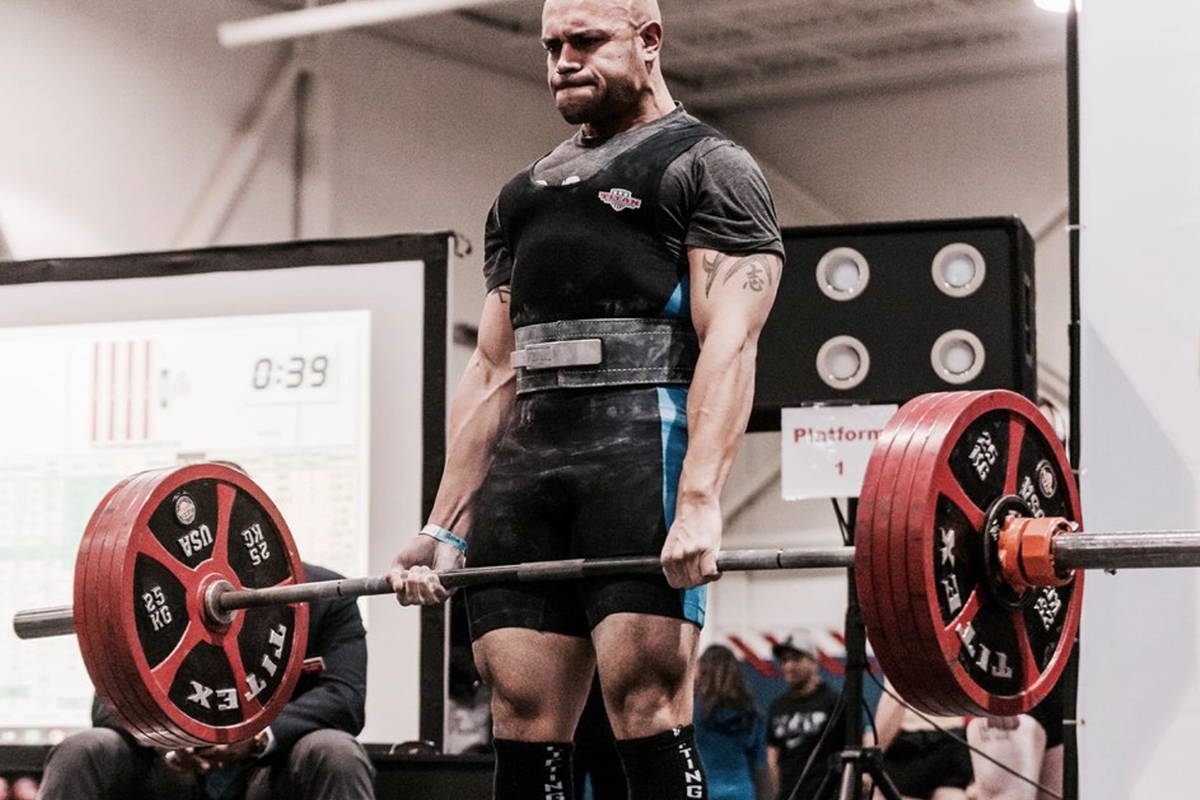 Is more secure
Can be tightened to a higher degree
It is easier to use
It's more expensive
Readjusting the size can be difficult
Our Recommended Lever Belt
It's 10" thickness provides incredible lower back support, and helps you stabilize your spine, for when you're deadlifting or squatting.
The belt also comes pre-broken, so you don't have to worry about spending time breaking in the leather to suit your needs.
The belt is adapted with an improved steel lever, which is sturdier, and unlikely to break. The steel lever also helps you release or secure the belt quickly.
Lastly, the belt comes with a lifetime warranty, so you can get it replaced if anything happens to it.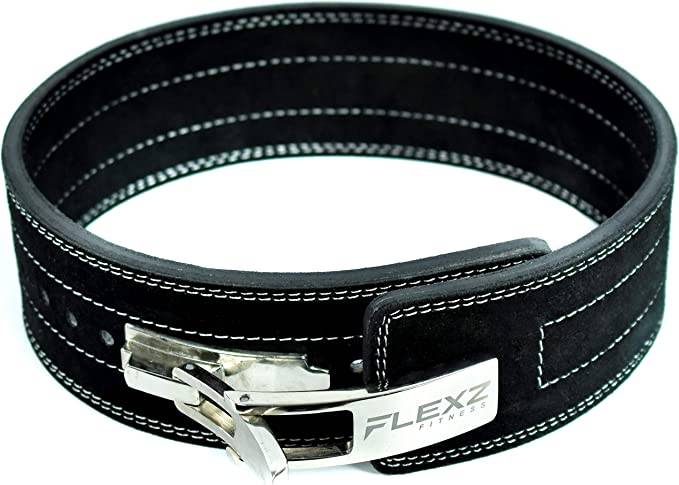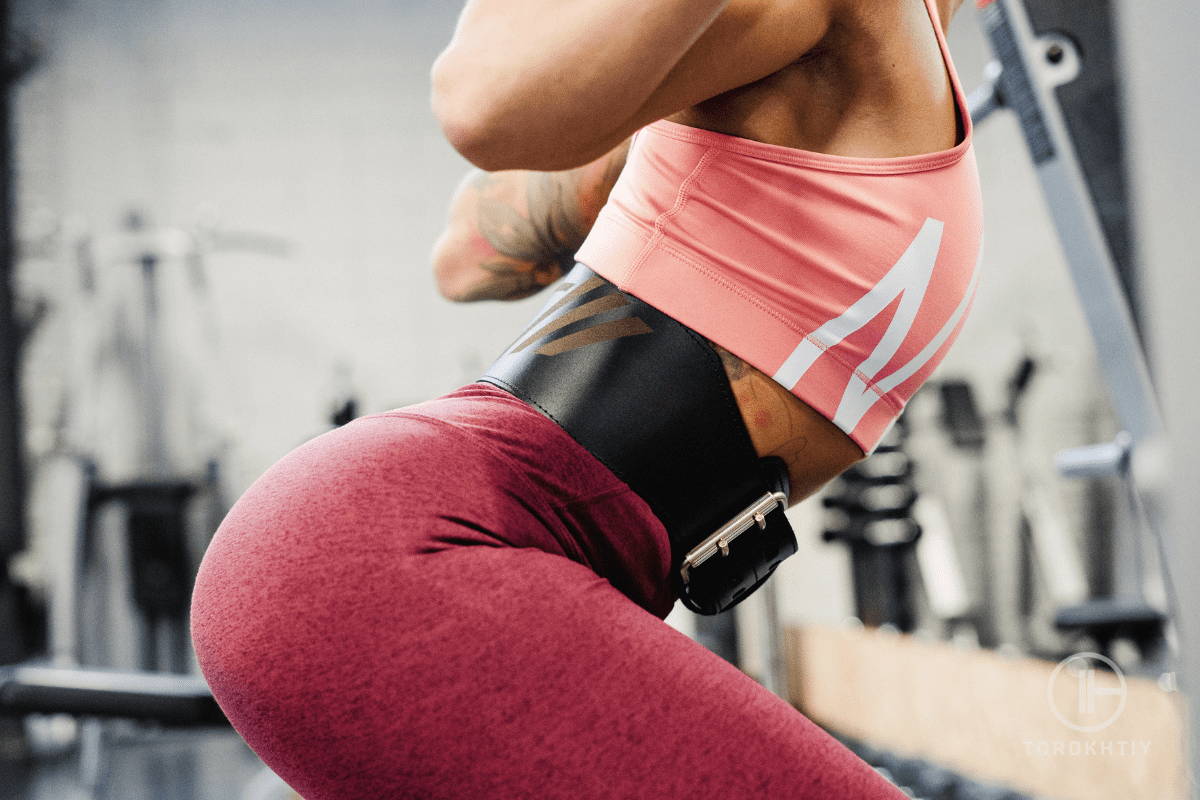 Gives you more options
Is more adjustable
Is less expensive
There is a ceiling to the belt's tightness
Can be more time consuming to put on
Our Recommended Prong Belt
It is a versatile double prong lifting belt that can perform powerlifting, Olympic weightlifting, and strength training workouts.
It comes in a variety of sizes from S to XXXL, so you're bound to find a size that fits your dimensions and needs perfectly. But if you happen to pick the wrong size, you can get it replaced for free.
The extra padded belt can help you lift 10% more than normal, and is approved by both IPF and USAPL.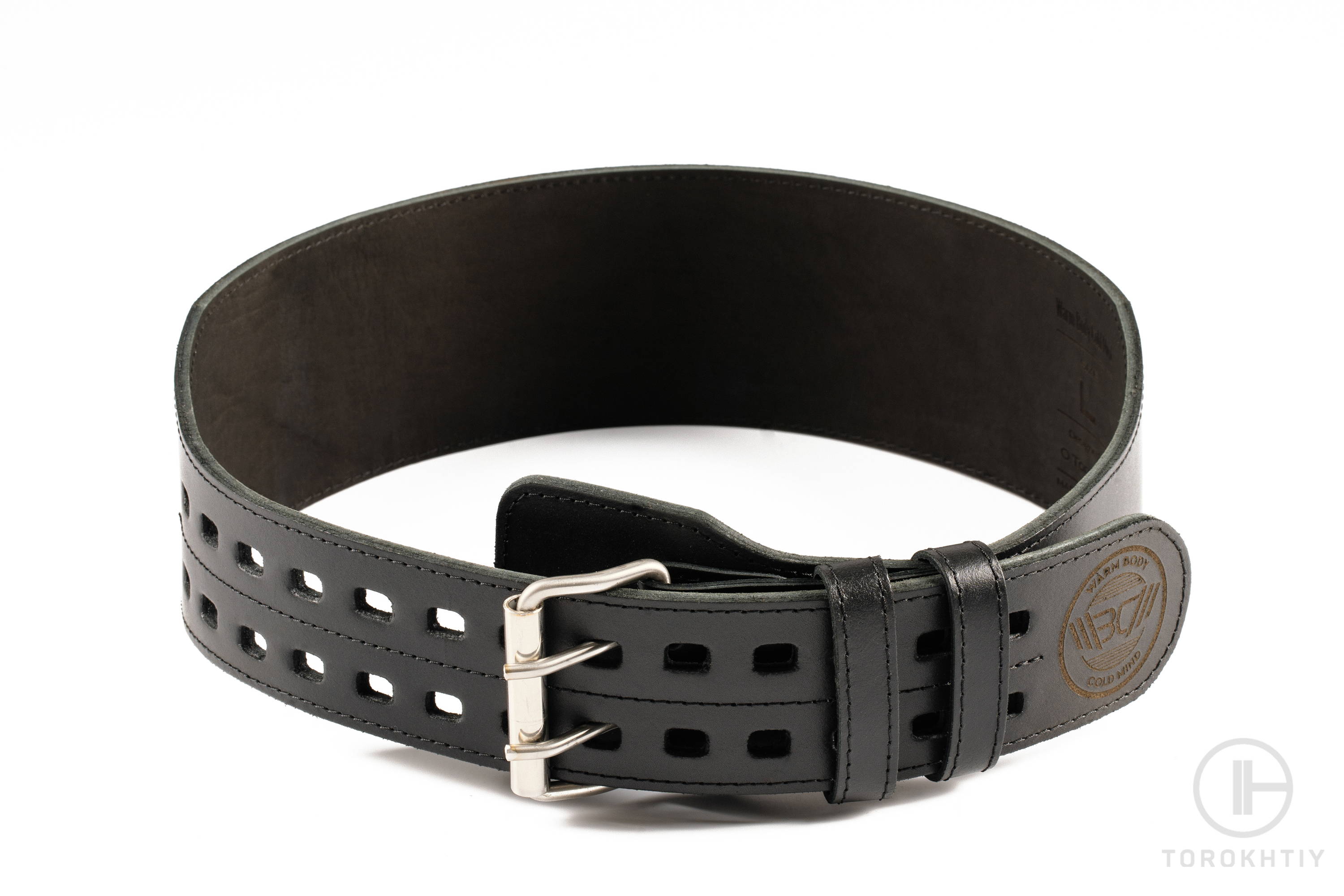 How tight should the lever belt be?
There is no one size fits all for belt tightness. Usually, you want to give yourself a little bit of breathing room after you put the belt on so you can expand your core and engage it all around your torso. So, with that being said, having enough space to squeeze your index finger between your core and the belt is a good indicator of how tight the belt should be.
What belts do Olympic lifters use?
An Olympic lifter favors the velcro belt because they are quick to put on and take off. Plus, they are adjustable to the exact size that fits your body dimensions and needs. But with a lever or prong belt, prong is better suited because of the adjustability factor.
What size weightlifting belt should I get?
The size of your weightlifting belt depends on many factors. You need to find out your waist size, and torso and trunk dimensions. After which, know the specific reason you need the belt because different lifts require you to place the belt in different positions, which might change what size belt you end up getting.
If you're looking for a tighter, more secure lifting belt, then a lever belt is the way to go. But, if you're shopping on a budget, and require a more adjustable and versatile belt, then you can pick from either single or double prong belt, depending on your needs.
The Ultimate Weightlifting Belt Guide:
https://www.bodybuilding.com/content/the-ultimate-weightlifting-belt-guide.html
How to Wear and Adjust a Weightlifting Lever Belt:
https://www.gymreapers.com/blogs/news/how-to-wear-and-adjust-a-weightlifting-lever-belt
My name is Ihor and I have been a professional weightlifter since 1996. With over 20 years of competition experience, my resume includes European Champion in 2009 and the silver medalist at 2011's Senior World Championships – 105kg division.
I competed at the 2008, 2012 and 2016 Summer Olympics.
After hanging up my own competitive lifting shoes, I decided to share my huge background as a coach. I am currently coaching multiple athletes who are competing at national and international competitions.