Body toning or mass building, a protein-rich diet is a way forward. And diabetes doesn't interfere as long as your kidneys are healthy.
However, associated carbs and fats in typical food sources may cause blood sugar spikes and unnecessary weight gain. The best protein powders for diabetic patients can remove such hurdles in the seamless pursuit of fitness goals.
In a hurry and can't keep reading? How about you check out the Transparent Labs.
It is the best protein powder for diabetic fitness geeks for multiple reasons – no added sugar, tastes good and mixes well.
According to the US Dietary Guidelines, about 10-35% of daily calories should come from protein. Simply put, athletes can include 1.6-2.2g of protein per kilogram of their body weight.

Have a look at the following supplementary diabetic protein powders.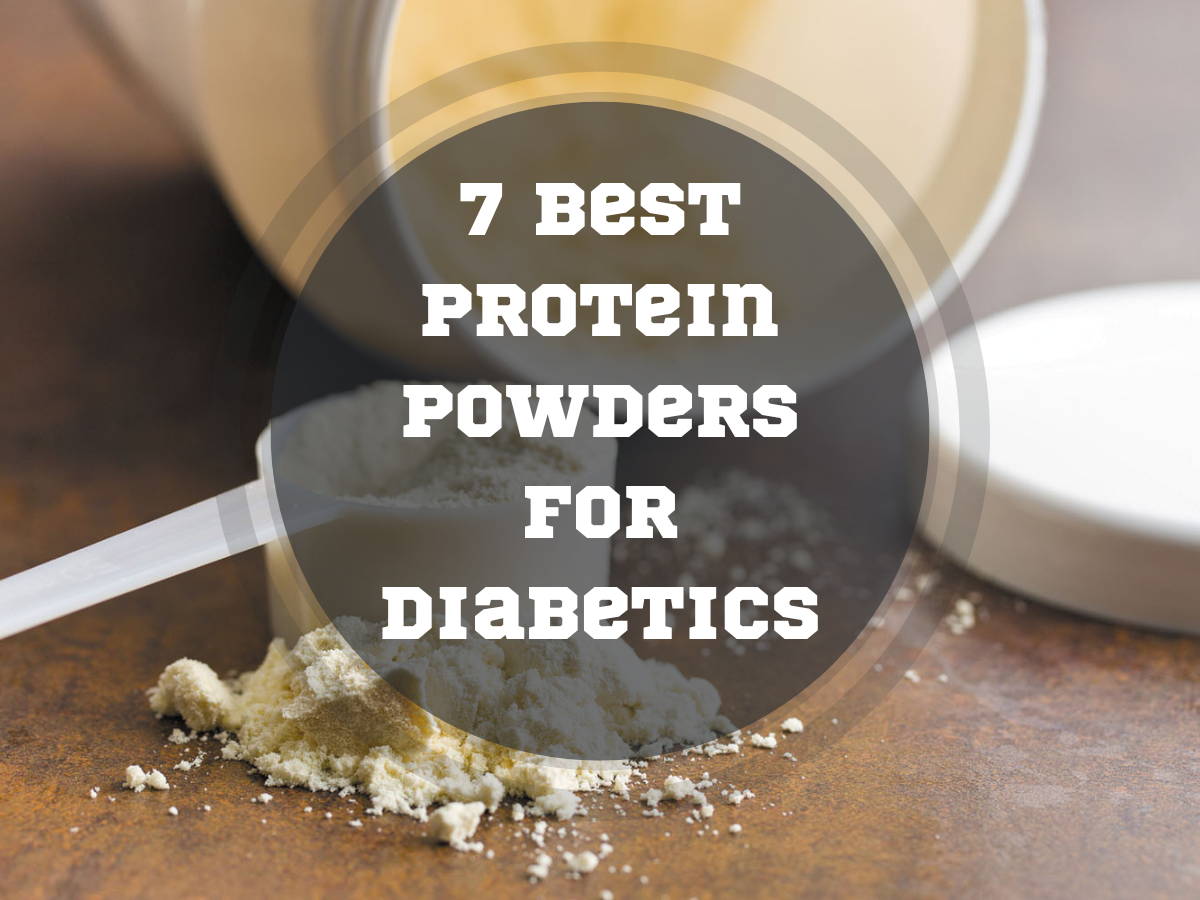 Top 7 Best Protein Powders for Diabetics Reviewed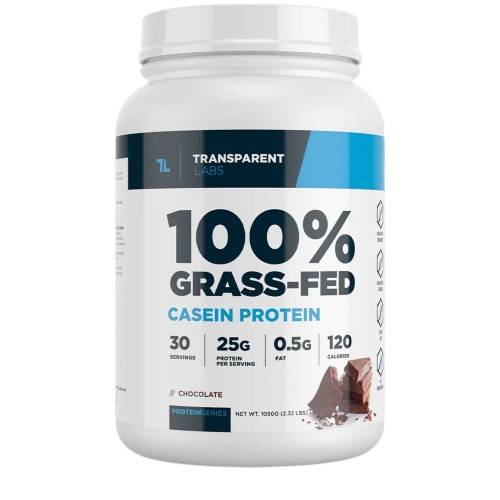 Diet Type (Best for): Multi-purpose, Bulking, Weight Loss
Suitable for vegans: No
Protein Source: Grass-fed Whey Isolate
Serving Size: 33-34.5g
Price Per Serving: $2
Protein Percent of Calories: 93%
Proteins: 28g
Fat: 0g
Carbohydrates: 1-2g
Added Sugar: 0g
Company Founded: 2015
Recommended by: Hafthor Björnsson, Paulina Andrade, Paul Sklar
Transparent Labs is a reputable name in the world of sports nutrition supplements. All their products are free of artificial ingredients. And third-party certificates of analysis give peace of mind as well.
The whey isolate is a popular post-workout choice among endurance athletes. It's derived from grass-fed cattle. Furthermore, you can down a whole-protein shake with liquid or soft food.
There are eight different flavors, including milk chocolate, peanut butter, and French vanilla.
It is the best protein powder for diabetic fitness geeks for multiple reasons. Of course, there is no added sugar. Stevia leaves are instead used as a sweetener. The taste is also fine. And it mixes quite well. Most importantly, each serving packs a whopping 93% protein in it.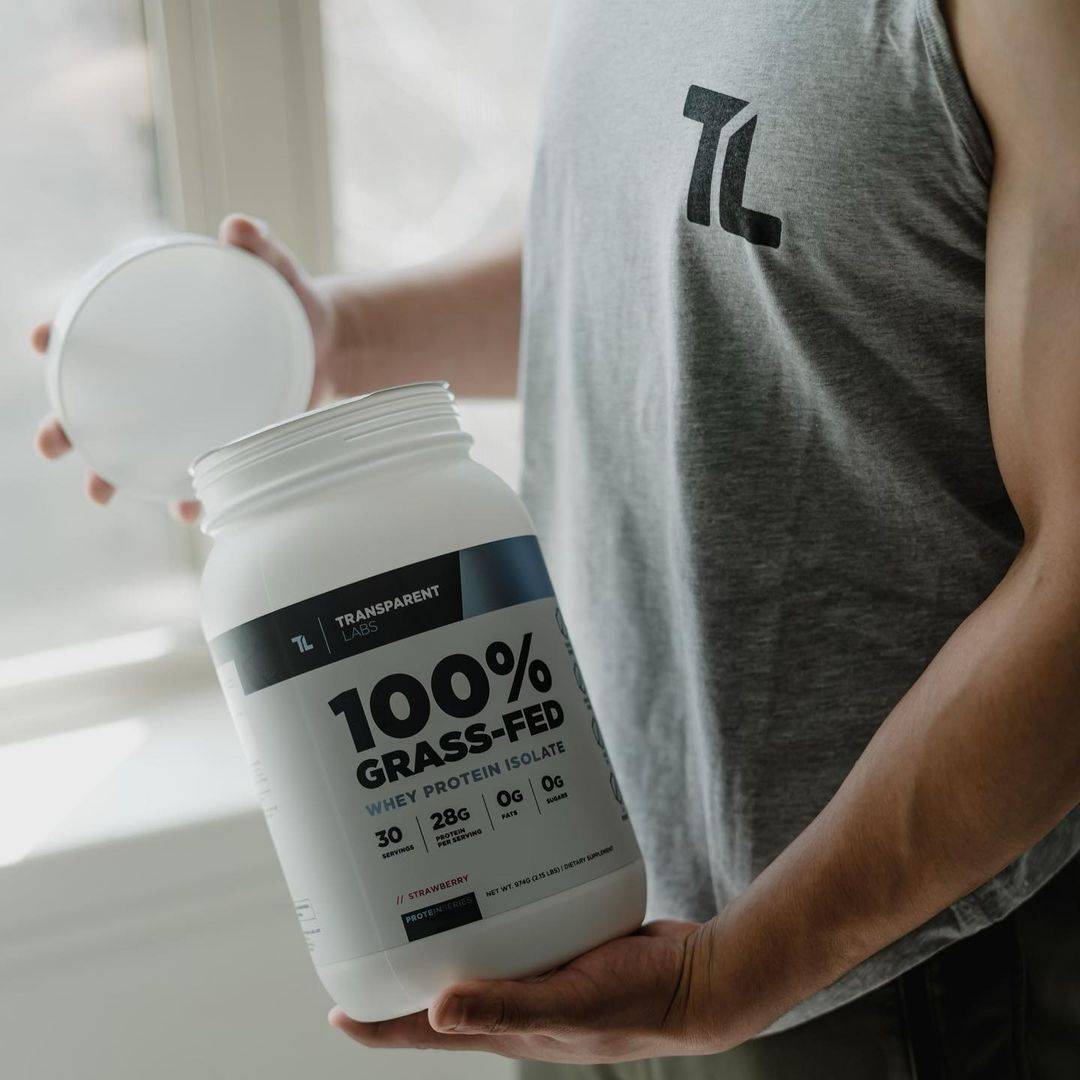 The isolation process removes fats. You'd be consuming ten fewer calories and half the amount of carbohydrates compared to one scoop of TL's whey concentrate.

You should note there are no digestive enzymes like lactase. So people with lactose intolerance might struggle early on.
When you search for a natural, clean, and effective diabetic protein powder – Transparent Lab's ProteinSeries is hard to beat.
Its 30 servings end up costing nearly $60. You'll surely find more quantity in other brands, but quality? Not so sure!
It is the best protein powder for diabetic fitness geeks for multiple reasons. Of course, there is no added sugar. Stevia leaves are instead used as a sweetener. The taste is also fine.
(Show More)
High protein ratio per serving

A leaner ultra-clean formula

Compatible with various diets
Food intolerance is rare but possible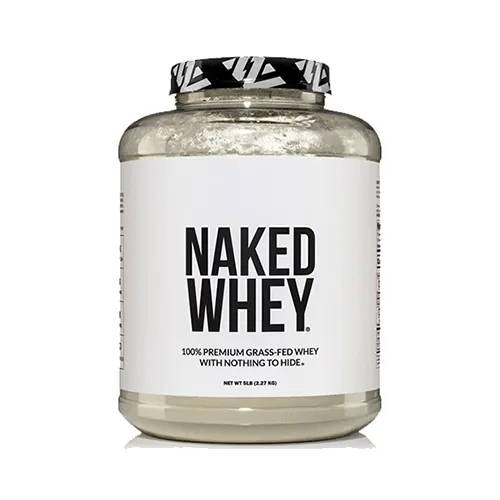 Diet Type (Best for): Muscle Recovery, Bulking
Suitable for vegans: No
Protein Source: Grass-fed Whey Concentrate
Serving Size: 30g
Price Per Serving: $1.25
Protein Percent of Calories: 83%
Proteins: 25g
Fat: 2g
Carbohydrates: 3g
Added Sugar: 0g
Company Founded: 2014
Recommended by: Erika Dawn, Marni Sumbal
It comes closest to the transparency of TL's protein powders. The pure whey concentrate is sourced from grass-fed Californian cows.
No growth hormones! No Gluten! No GMOs!
The tagline "nothing to hide" is no gimmick. And the see-through container lives up to the name, Naked!
Once you get over this mammoth 5lb tub's packaging, the actual powder will also impress you. It contains all nine essential amino acids. Each 30g serving brings meager sodium. And carbs as well as fats are in normal quantities. It's cold-processed to preserve immunoglobulin, CLAs, and Omega-3s.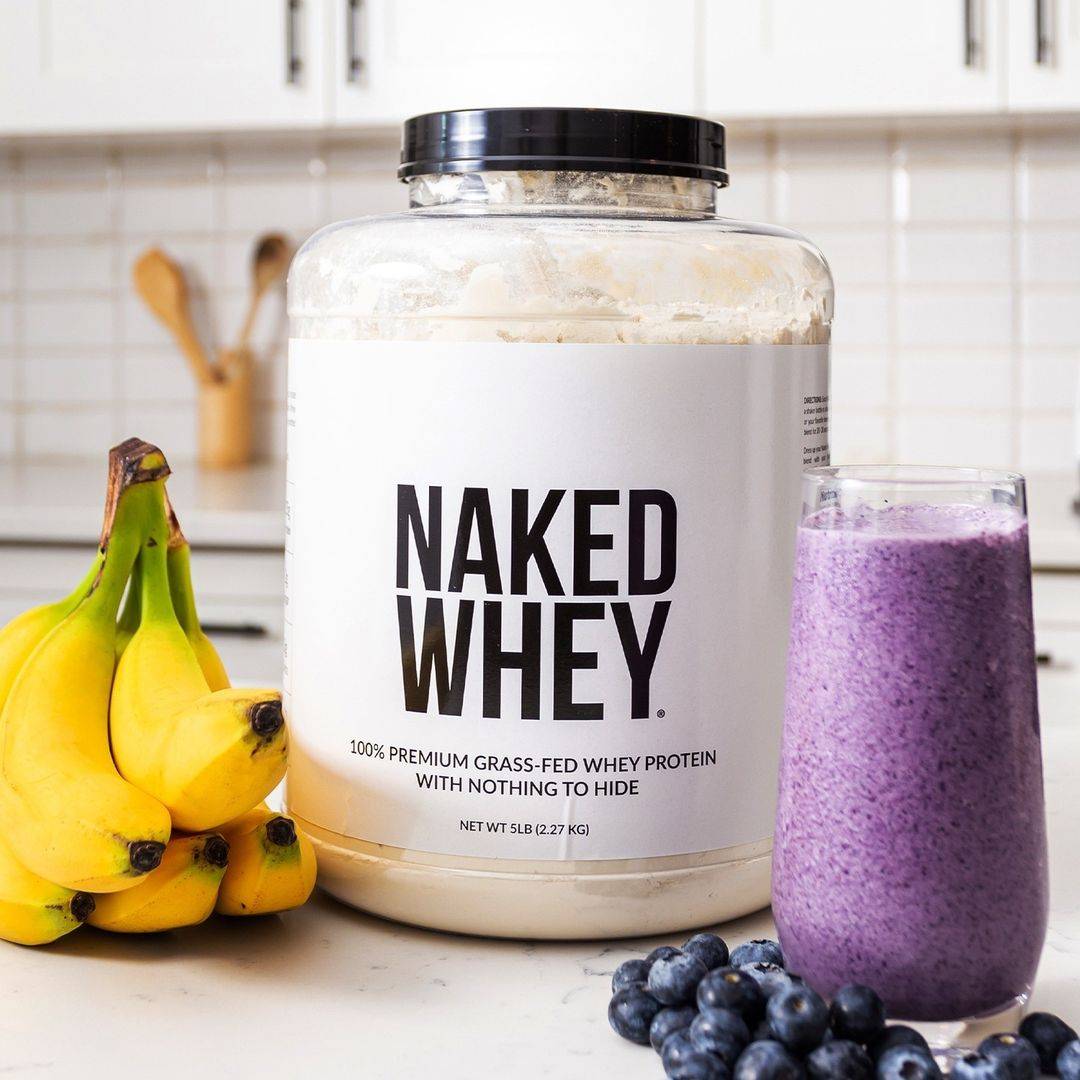 There are no fillers whatsoever to spice up flavor, sweetness, or consistency. That's why the taste is unnoticeable.

You better shake it up with a fruit smoothie. Also, a blender will come in handy. Otherwise, you'll have to stir for quite some time before waiting for the foam to settle.
The end product is healthy and light, full of digestible macronutrients. The texture will be smooth enough to avoid masking everything else.
Spending $100 on a lesser-known brand is risky. But its unflavored variant will help you bulk. It's one of the best whey proteins for diabetics in the market. You can buy Less Naked powders in cocoa, vanilla, and strawberry flavors. But they'd only have 60 servings.
The end product is healthy and light, full of digestible macronutrients. The texture will be smooth enough to avoid masking everything else.
(Show More)
Cold-processed, non-denature

Single-ingredient; no additives

Light consistency and taste

Available in three classic flavors

Less chances of stomach upset
Taste may feel blank at times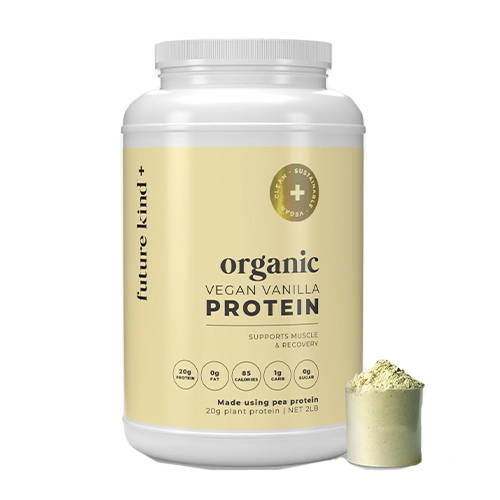 Diet Type (Best for): Weight Control
Suitable for vegans: Yes
Protein Source: Pea Isolate
Serving Size: 27g
Price Per Serving: $1.8
Protein Percent of Calories: 94%
Proteins: 20g
Fat: 0g
Carbohydrates: 1g
Added Sugar: 0g
Company Founded: 2019
Recommended by: Maddie Lymburner
Future Kind is a relatively young company. However, it seems promising with all clean and cruelty-free products. Even the packaging is recycled. It manages an FDA-regulated facility with rainforest conservation and animal welfare endeavors.
Its organic powder makes the best diabetic protein shake if we compare existing vegan options. Then, the taste is also good, given a handful of things make it up. It doesn't form clamps. You can prepare a tasty protein diet with just water.
Price-wise, it's a perfect deal. Plant-based products are expensive because their raw materials are valuable as well. You can further save up to 20% by subscribing to a monthly delivery.
Since peas are utilized, protein content won't be the highest. But it's a low-carb solution – something oats sacrifice. Only 85 calories characterize each serving. In contrast, iron is abundant (about 35% of RDI.) Strength athletes are going to appreciate the extra energy.
Therefore, studies have declared that pea protein is a potent alternative to whey.
After all, one scoop a day would be sufficient. It's recommended for functional training and weight management. Muscles need a little more than 20g of protein at every meal to grow and repair.
Future Kind powders are available in chocolate and vanilla flavors. They're pleasant but poor in diversity. You can soon get bored. Until that happens, both vegan and non-vegan folks would enjoy them.
Its organic powder makes the best diabetic protein shake if we compare existing vegan options. Then, the taste is also good, given a handful of things make it up. It doesn't form clamps. You can prepare a tasty protein diet with just water.
(Show More)
Minimalist plant-based composition

Unrivaled taste and mixability
How to Find the Best Protein Powder for Diabetics?
Type 1 vs. Type 2 Diabetes
Type 1 and Type 2 diabetes share a lot of mutual symptoms. But their causes and management are different. Type 1 is a genetic condition where your immune system attacks insulin-generating cells. It appears in childhood and remains irreversible.
Type 2 diabetes is more common. In this case, the body is unable to produce sufficient stocks of insulin and regulate blood sugar. The disease is lifestyle-related and diagnosed at later stages. That being said, you have more control over exercise and diet.
If you have type 2 diabetes and can't consume enough protein from whole foods, pick the best protein powder for diabetes. Consulting a dietitian is always recommended but mandatory for type 1.
Purpose of Consuming More Proteins
It's vital to ascertain your goals before chugging down protein shakes for type 2 diabetes in anabolic windows.
Mostly, they fall into the following categories.
Marketers sell specific products as meal replacements. They aren't meant to sculpt your muscles or anything like that. Instead, such powders contain all essential micros and macros with low calories.
You can literally skip any high-calorie, high-fat meal and stir a healthy milkshake on the go!
These protein powders can help you check your carbohydrate bank. Mostly, dietary fiber and soy give you a sense of fullness.
For diabetic athletes, professionals never advise regularly substituting meals with protein shakes. Alternatively, you can rely on such supplements for resistance training hours. Getting a nutrient punch before or/and after exercise helps strengthen muscles and lift heavy.
Keep in mind to consult your physician before buying or taking protein supplements.
A serving of concentrated protein with minimum carbs and fat repairs and rebuilds tissues. It lowers recovery time between workouts. This doesn't stamp out your hunger pangs but accelerates muscle growth. Ingesting a low quantity (i.e., daily 20g protein) still assists the immune system and lean muscle mass.
Not all protein powders are created equal. Some are derived from animals while others are extracted from plants and veggies. They also differ in availability and absorption. See which suits you the best.
Milk contains two types of proteins: whey and casein. Whey is the liquid leftover during cheese production. It goes through multiple processing steps before turning into a powder. It is tasteless. Companies top it off with flavors and sweeteners.
The human body instantly absorbs grass-fed whey-based protein. Hence, it's the cheapest yet best protein powder for diabetic or non-diabetic gym-goers. It's further filtered for easy digestion.
Concentrate Whey has 80% protein with high lactose, fats, and micros.
Isolate Whey is a premier step-up with 90% protein and minimal fats.
Hydrolysate is pre-digested but may increase insulin levels more than concentrate and isolate whey protein.
Some are intolerant to lactose. And vegans don't prefer dairy products. In these circumstances, plant-based powders lend a helping hand. Peas, hemp, rice, and soy are used to extract protein.
Plant proteins can lack a complete amino acid profile and BCAAs. Powders like the ones offered by Future Kind and Orgain tend to be more expensive than whey. Also, their protein to weight ratio is low.
Vegan options are better suited for weight control and functional fitness than bodybuilding.
You'd recall collagen as connective tissues in hair, cartilage, joints, and skin. Supplements positively impact skincare and bone health because these peptides reinforce natural tissues. Multi-collagen protein powders go on to serve 10-15g of protein with collagen benefits as well.
However, the evidence supporting its benefits for strength training and muscle recovery is limited. Whey and plant proteins are the ultimate suggestions.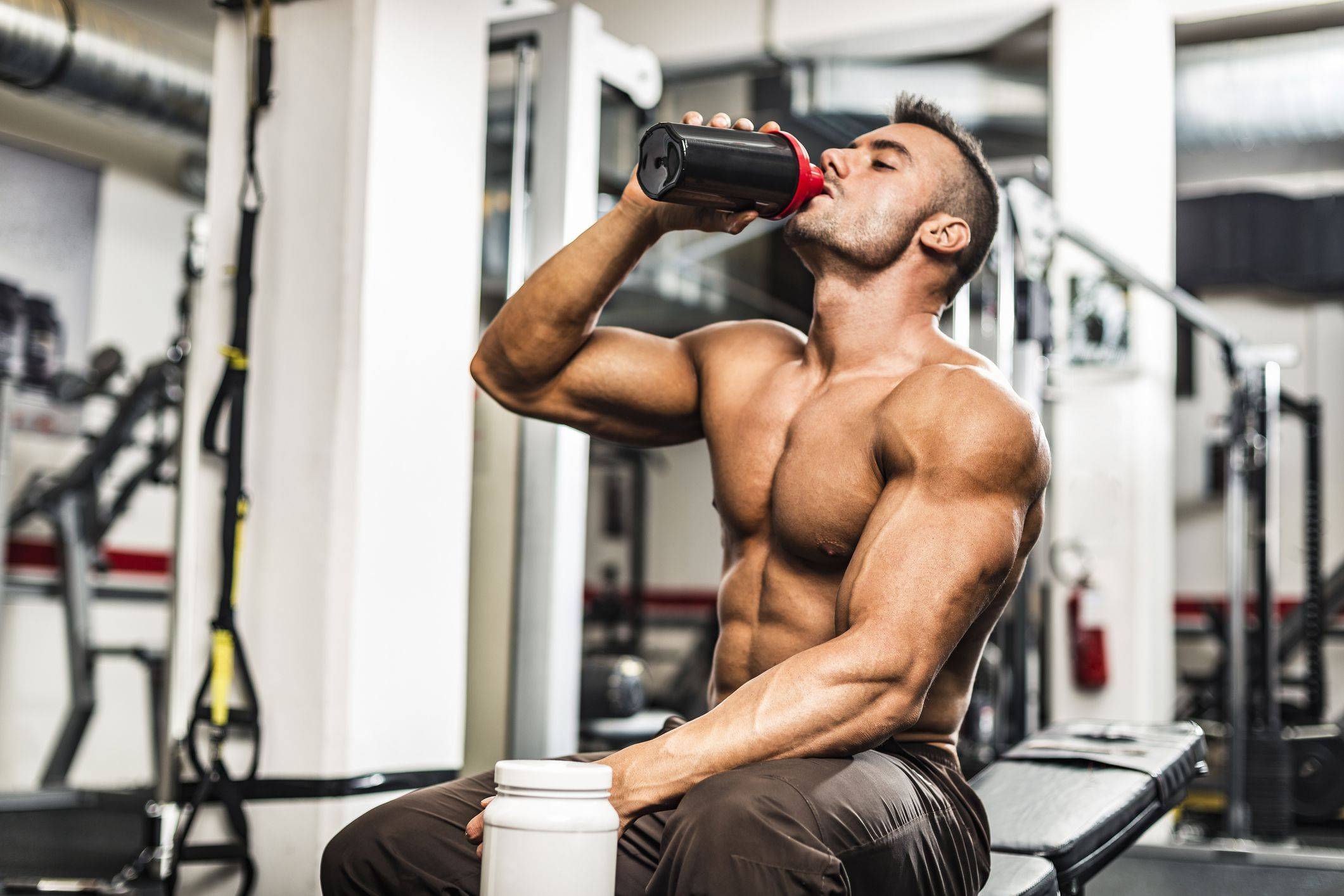 What to Look For in Diabetic Protein Powders?
Get yourself familiar with product labels. Everything you need to know is there. Make sure it has passed sufficient testing for heavy metals and banned substances.
The government is superficially involved. Voluntary organizations like Informed Choice, GMP, and NSF give 'No BS' certificates.
We aim to maximize protein consumption. Thus, review the protein to weight ratio. It should be above 60%. For example, 20g protein in a 30g serving is excellent. The more, the better!
The size and number of servings are mentioned on the container. These are merely recommendations. You can tune it a little according to your body's specific needs. The second thing to look out for is branched-chain amino acids. They are building blocks: leucine, valine, and isoleucine. Leucine should contribute more if you're into muscle building or weightlifting.
Cap three Cs: carbs, calories, and cholesterol. Carbohydrates aid in the absorption of amino acids but also increase insulin. Pick out a low amount. Milk has that quantity you need for replenishing energy reserves.
Opt for zero or minimal added sugar. Companies put artificial sweeteners and sugar alcohols, such as xylitol. You should consider this when choosing your best diabetic protein shake.
Excessive sodium intake can lead to high blood pressure and heart diseases. Still, a low amount doesn't hurt anyone. Your muscles utilize that much salt when contracting.
Imagine buying clothes you don't like and having to wear them every day. That's a bad-tasting protein powder.
Try to go with your dearest flavor. Chocolate, vanilla, peanut butter, and strawberry are classics. Some trendy options like Cookies and Cream are as good for the first few shakes as quick to go out of taste.
Another point is blending. Many whey protein powders form clumps, especially in hot water. Afterward, it's a punishment for your wrists, and the egg beater is a stubborn executor.
Buy in bulk to save big! A smaller container makes sense, like 1lb or so, when trying out a new brand or flavor and digestibility.
Protein powders without additives have less than a year of shelf life. Even 10lb containers come with almost 150 servings. So, extended storage is not a concern. The packaging should be resealed properly so as to keep moisture from spoiling the party. Similarly, it should be easy to open and scoop out.
Whether it belongs to the taste or texture of protein drinks for diabetics, the organic composition shouldn't be compromised at all. Stick to the natural ingredients. Stevia leaves are common sweeteners. But most people wind up bloating. Soy thickens the mixture. But it evokes the same reaction.
Manufacturers try to get away by sliding one or two unknown chemicals into the ingredient list. The taste may get better. But transparency is a more valuable trait. Keep your priorities straight.
Ready your own taste with a dash of peanut butter, a couple of frozen berries, cubes of apples, or beloved bananas. Top with cinnamon powder, maple syrup, or cottage cheese.
Voila!
The recovery shake is ready to give your muscles ample juice for coming reps.
Protein should be consumed in a reasonable quantity in case of chronic kidney disease (CKD). Diabetic patients with unhealthy kidneys are at a greater risk of cardiovascular disorders, compared to non-diabetic patients. Thus, additional care and annual check-ups are warranted.
Take advice from a renal dietitian. Target a balanced diet. And tot up the nutritional value.
People with CKD stages 1 and 2 can eat no more than 0.8g per kilogram of their ideal body weight (i.e. 64g of protein for a 175 lb person.) People with CKD 3-5 stages need even less protein.
Is protein powder good for diabetic patients?
Having diabetes doesn't change the protein requirement of the body. If someone is falling short of daily intake, then complementing a diet with the best protein powder for diabetes is a viable choice.
It shouldn't replace meals at all. Rather, keep the energizer for muscle growth and recovery.
Is whey protein okay for diabetics?
Whey protein is completely safe for people with diabetes. It is inexpensive. It brings the maximum quantity of protein with low calories and fat.
Isolated whey is the finest type which Transparent Labs powder has mastered.
Studies have concluded whey protein is a potential dietary management tool for type 2 diabetes. More research is needed to validate its role in stimulating insulin secretion and reducing blood glucose.
Do protein shakes spike blood sugar?
Yes, it's possible.
Most products doing rounds on the internet attract those who have a sweet tooth. You must narrow the search for a protein powder that doesn't spike insulin to a dangerous level. There are plenty of decent options, including the ones we have reviewed above.
Protein is touted as the building block of muscles. Its relationship with blood sugar is the "enemy of the enemy is my friend" type. Protein-rich diets are usually high in carbs and fat.
You can lean towards the best protein powder for diabetic athletes to stay within your calorie and carbohydrate budget.
Transparent Labs has discovered an unparalleled recipe. The slightly economical package is Optimum Nutrition's Gold Standard. Whey protein is a tried and tested formula for muscle maintenance and development. However, competent vegan alternatives are also available.
Whey or Vegan? Which one do you like?
Feel free to share your thoughts in the comment section.
Pea proteins oral supplementation promotes muscle thickness gains during resistance training: a double-blind, randomized, Placebo-controlled clinical trial vs. Whey protein // National Library of Medicine: https://pubmed.ncbi.nlm.nih.gov/25628520.html
Phytochemical Profile of Brown Rice and Its Nutrigenomic Implications // National Library of Medicine: https://www.ncbi.nlm.nih.gov/pmc/articles/PMC6025443.html
Human insulinotropic response to oral ingestion of native and hydrolysed whey protein // National Library of Medicine: https://pubmed.ncbi.nlm.nih.gov/18679613.html
Dietary Approaches in the Management of Diabetic Patients with Kidney Disease // National Library of Medicine: https://www.ncbi.nlm.nih.gov/pmc/articles/PMC5579617.html
Whey protein: The "whey" forward for treatment of type 2 diabetes? // National Library of Medicine: https://www.ncbi.nlm.nih.gov/pmc/articles/PMC4620107.html
Oleksandr is a professional fitness nutritionist, certified by FPA (Fitness Professional Association). Oleksandr adheres to the principles of evidence-based dietetics and instills in his clients a healthy relationship with food - without strict prohibitions on favorite foods and regular disruptions. His main task – not only get a result for you, but also maintain it for many years, enjoying tasty and delicious food.