Almost every morning, coffee is a must-take for many people. However, many prefer to take it to another level by adding a scoop of protein powder to their coffee, but they find it difficult to select the best option since the market is flooded with a lot of protein powders.
In this article, we'll be talking about the best protein powders to mix with coffee. You will learn the pros, cons, and other reasons why you should select a particular product or not. To those seeking to augment their protein intake during breakfast, or those exploring new coffee options, please continue reading.
In a hurry and can't keep reading? How about you check out the XTEND Pro Whey Isolate (Vanilla Ice Cream).
XTEND Pro Whey Isolate adds an energizing boost to your morning coffee while providing essential proteins and amino acids for muscle growth, with premium whey isolate and third-party testing for quality and safety.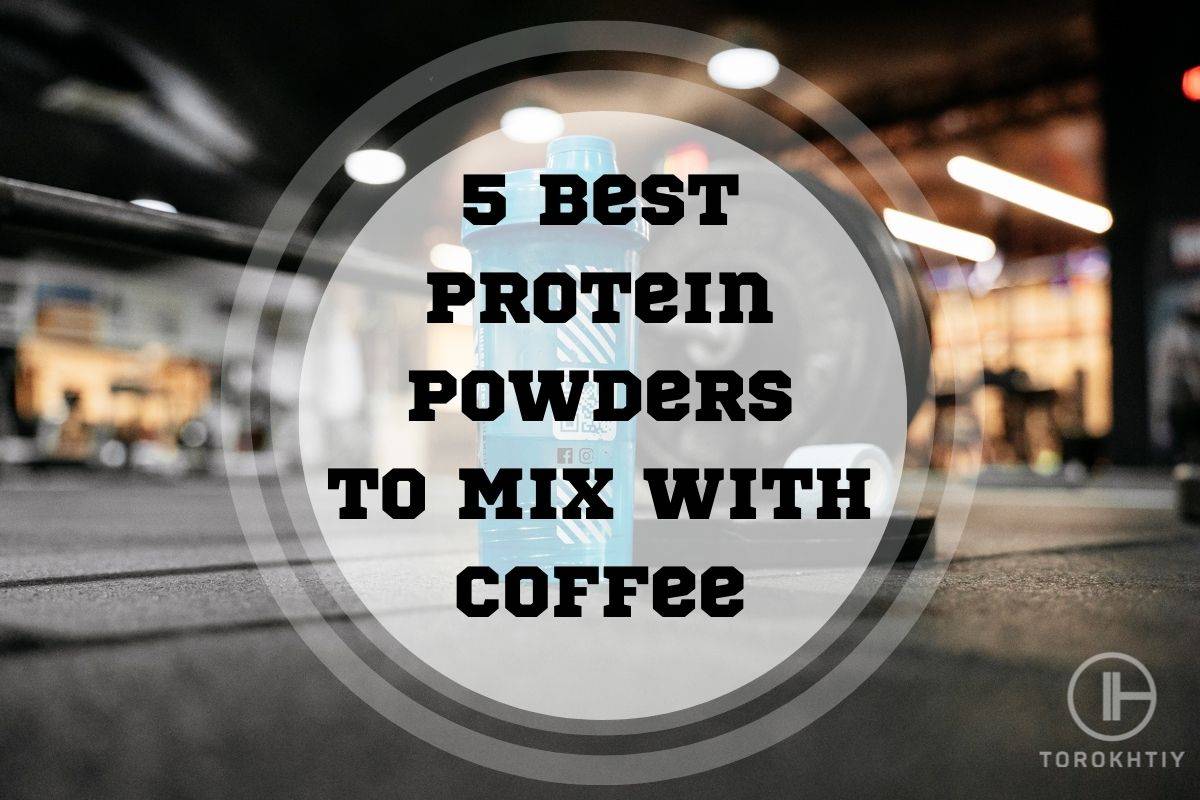 Top 5 Best Protein Powders to Mix With Coffee Reviewed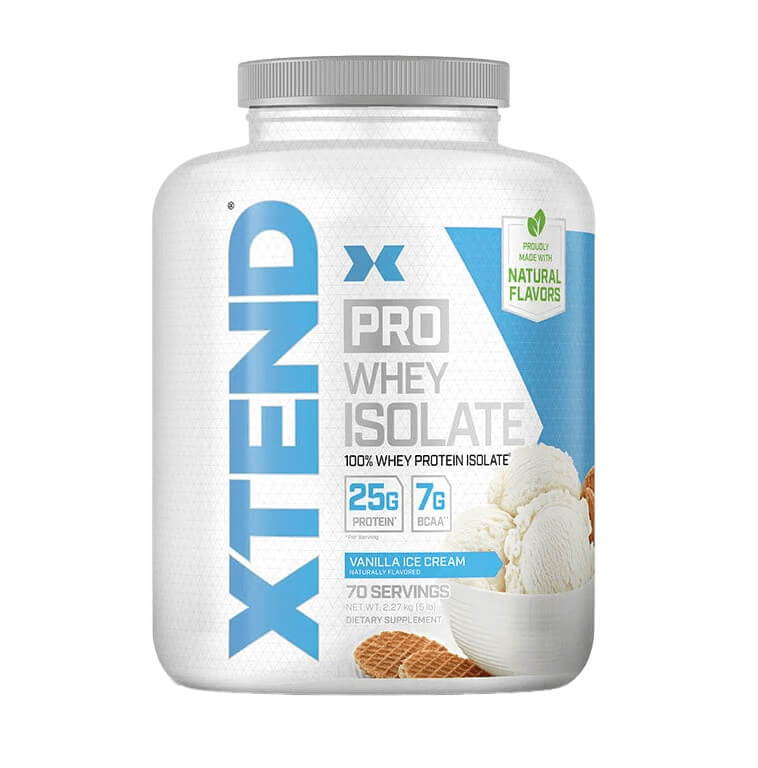 For those who relish starting their day treating themselves to a cup of coffee - why not amp it up with some added protein powder like XTEND Pro Whey Isolate, Not only does it give you an energy boost, but it also provides your muscles with a dose of protein and effectively increases satiety levels.
The secret behind this best protein powder for coffee effectiveness lies in the usage of high-quality whey isolate which distinguishes itself by containing more protein yield and lesser carbs/fats than concentrate-based forms of whey proteins available out there.
Best for: Build muscle, Recovery, Cutting

Suitable for Vegans: No
Protein Source: Whey
Serving size: 32.4g (Approx 1 scoop)
Price per serving: ~ $ 1.21
Protein-by-Weight Ratio (%): 77%
Proteins: 25g
Carbohydrates: 3g
Fat: 0 g
Added Sugar: 0 g
Company Founded: 2002
Recommended by Athletes: Janet Layug, Sadik Hadzovic, and Thoren Bradley
With each scoop delivering approximately 25 grams worth of vitalizing proteins and 7 grams of BCAA - it is a great way to turn your energizing coffee drink into a source of amino acids for muscle growth!
The product's third-party testing (NSF and Informed-Sport certification) further ensure its quality and safety. The product is also gluten free. Although whey protein is supposed to be gluten free by nature, traces of gluten can get into the product during the manufacturing process. For people with a high sensitivity to gluten, this can be a problem.
Additionally, its fantastic flavor consisting of vanilla ice cream allows you to get an amazing coffee drink with the taste of an Italian Affogato dessert where vanilla gelato topped with a shot of espresso! With a smooth and creamy texture to savor, incorporating XTEND Pro Whey Isolate powder in your morning coffee will provide you with an indulgent and tasteful experience. You are enjoying the best coffee flavored protein powder!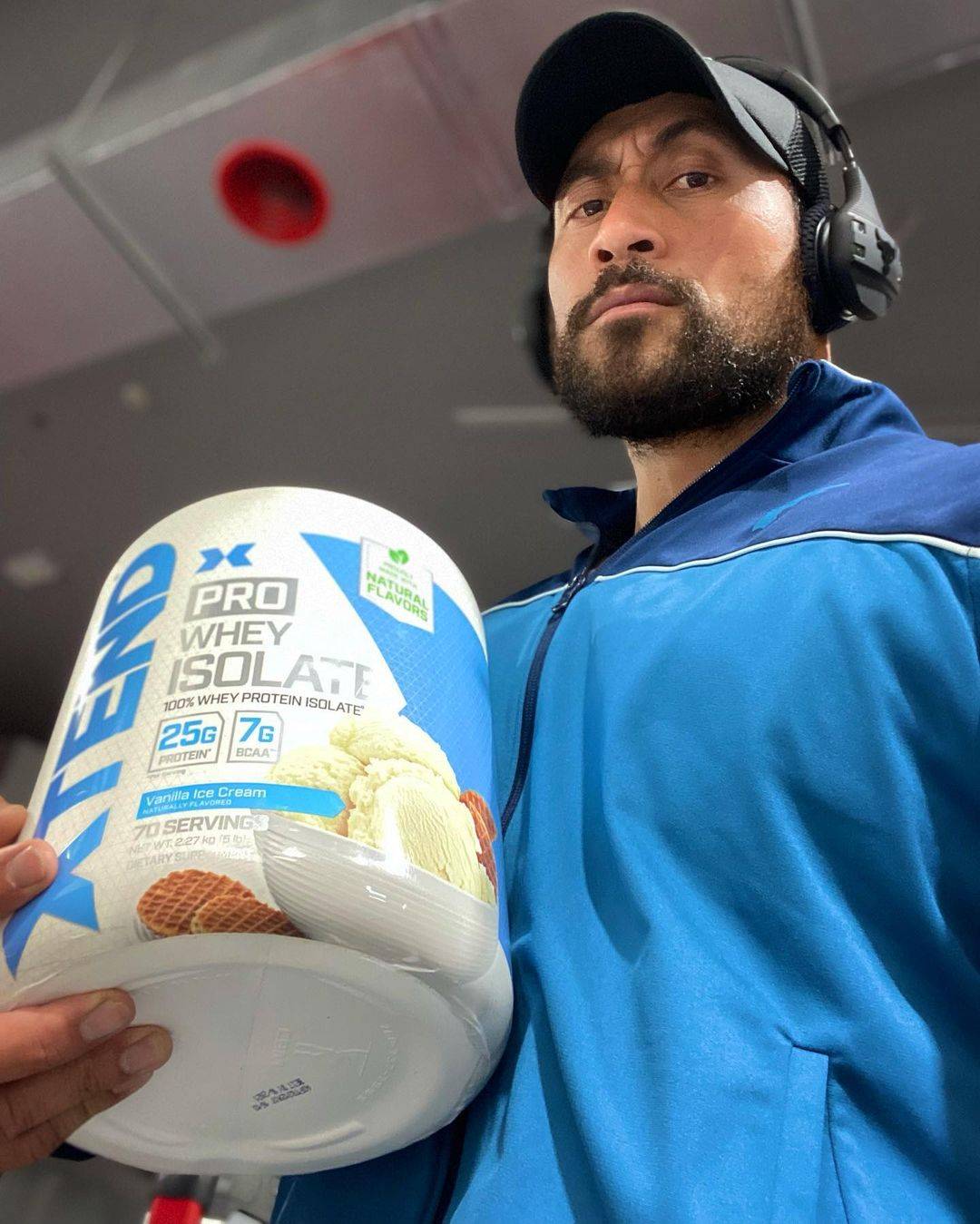 More so, there's a 60 days money-back guarantee on this product making it flexible for you to return it if you have a change of mind about it.

As for the price, there's good news for you. This product is moderately priced at ~ $1.21 per serving. Regardless, the subscription service offers up to a 30% discount, giving great value for the money! Investing in XTEND Pro Whey Isolate remains a very sound decision given the superior ingredients, third-party testing, perfect taste and affordable price.
XTEND Pro Whey Isolate boasts a delightful vanilla ice cream flavor, perfect for enhancing your coffee with an Italian Affogato twist, featuring a smooth, creamy texture and backed by a money-back guarantee, making it a wise and tasty investment.
Nutritional Label Transparency:
10
Outstanding taste and flavor for your coffee drink

NSF and Informed-Sport certification

Great value for the money plus 30% subscription discount
Not sourced from grass-fed cow's dairy

The sodium content could be lower
Kaged whey protein isolate is another protein powder with a vanilla flavor we have on this list, it's almost similar to the first product we talked about but differs in some ways, yet it's still a product you would love to mix with your coffee.
Best for: Build muscle, Recovery, Cutting

Suitable for Vegans: No
Protein Source: Whey protein isolate
Serving size: 1 scoop (31 g)
Price per serving: ~ $ 1.36
Protein-by-Weight Ratio (%): 80.6%
Proteins: 25g
Carbohydrates: 2g
Fat: 0 g
Added Sugar: 0 g
Company Founded: 2014
Recommended by Athletes: Kris Gethin
This product contains ultra-pure whey protein isolate which reassures the user of high-quality intake with ease of absorption. Kaged whey protein isolate contains 25 grams of protein and 6 grams of BCAA - just 1 gram less than XTEND pro whey isolate protein. In addition to that, it contains 12g of EAAs.
Kaged uses digestive enzymes and ultrafiltration technology for increased absorption. This can be helpful for those who experience bloating after taking whey protein, enzymes can alleviate these unpleasant symptoms.
The exclusion of artificial flavors will appeal to those who are driven by pure nutrition principles aligning with overall healthy living practices. While the formula is made with stevia, it also contains sucralose. So, if you are looking for a sucralose-free option, there are other options available.
This product is 3rd-party tested and approved banned substance free by Informed Sport.

Overall, Kaged Whey Protein Isolate Vanilla remains one of the best protein powder to put in coffee as it constitutes an efficacious solution for people searching for ways to incorporate proteins into their daily regimes concurrently with coffee habits.
Kaged Whey Protein Isolate in vanilla flavor offers high-quality protein with BCAAs and EAAs, using digestive enzymes for better absorption, making it an ideal coffee addition for health-conscious individuals.
Nutritional Label Transparency:
9
Solid serving of protein (25g)

Third party tested ensuring its quality and safety

Contains digestive enzyme for rapid absorption

Informed Sport certificate
Some users say it's too sweet for their liking

Contains sucralose (for those, who care)

The sodium content could be lower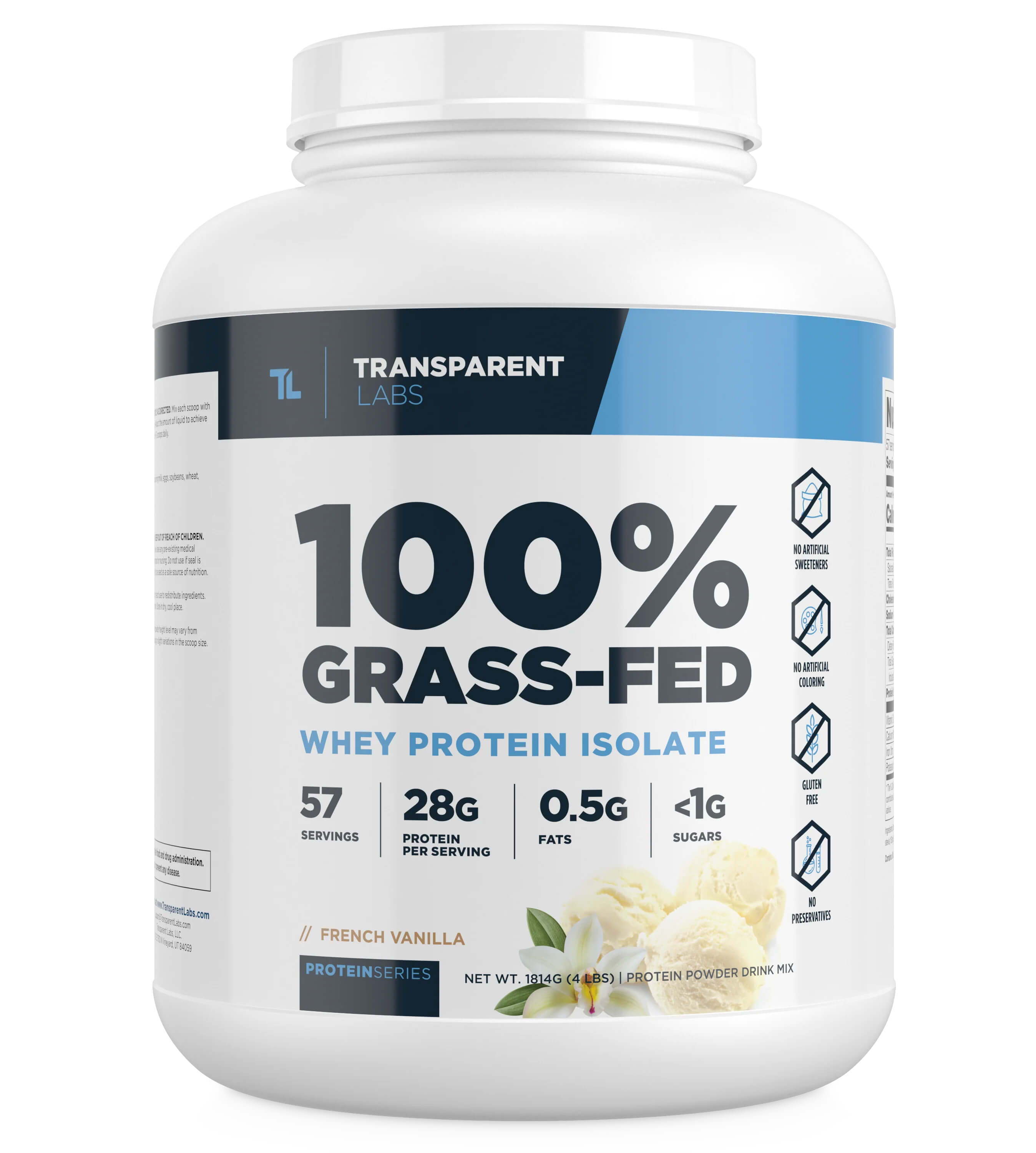 For individuals who want to maintain adequate protein levels by taking protein powder in coffee TL Whey Protein Isolate could be the solution. By using potent grass-fed whey isolate without any artificial sweeteners, flavors, or colors - this product delivers unparalleled quality and purity.
Best for: Build muscle, Recovery, Cutting

Suitable for Vegans: No
Protein Source: Whey protein isolate
Serving size: 1 scoop (32 g)
Price per serving: ~ $ 1.75
Protein-by-Weight Ratio (%): 88%
Proteins: 28g
Carbohydrates: 1g
Fat: 0 g
Added Sugar: 0 g
Company Founded: 2015
Recommended by Athletes: Hafthor Björnsson, Paulina Andrade and Paul Sklar
This product contains the highest amount of protein (28 g per portion) and 88% protein-by-weight ratio. Although it is slightly higher in price as compared to other products in this category, that's the reason why this wonderful product failed to overtake the competitors of our rating.
It comes in several flavors like French vanilla, milk chocolate, oatmeal chocolate, mocha, and many more which allows you to switch and try something new anytime any day. But when it comes to the mix with coffee, we recommend trying the vanilla option. Transparent Labs only uses natural vanilla flavoring, which goes really well with coffee.
This product takes pride in utilizing grass-fed whey isolate protein sourced from 100% grass fed American cattle as its main component. It contains only four ingredients (grass-fed whey protein isolate, natural flavors, stevia, and sodium chloride), making it a clean option. The product is also gluten free.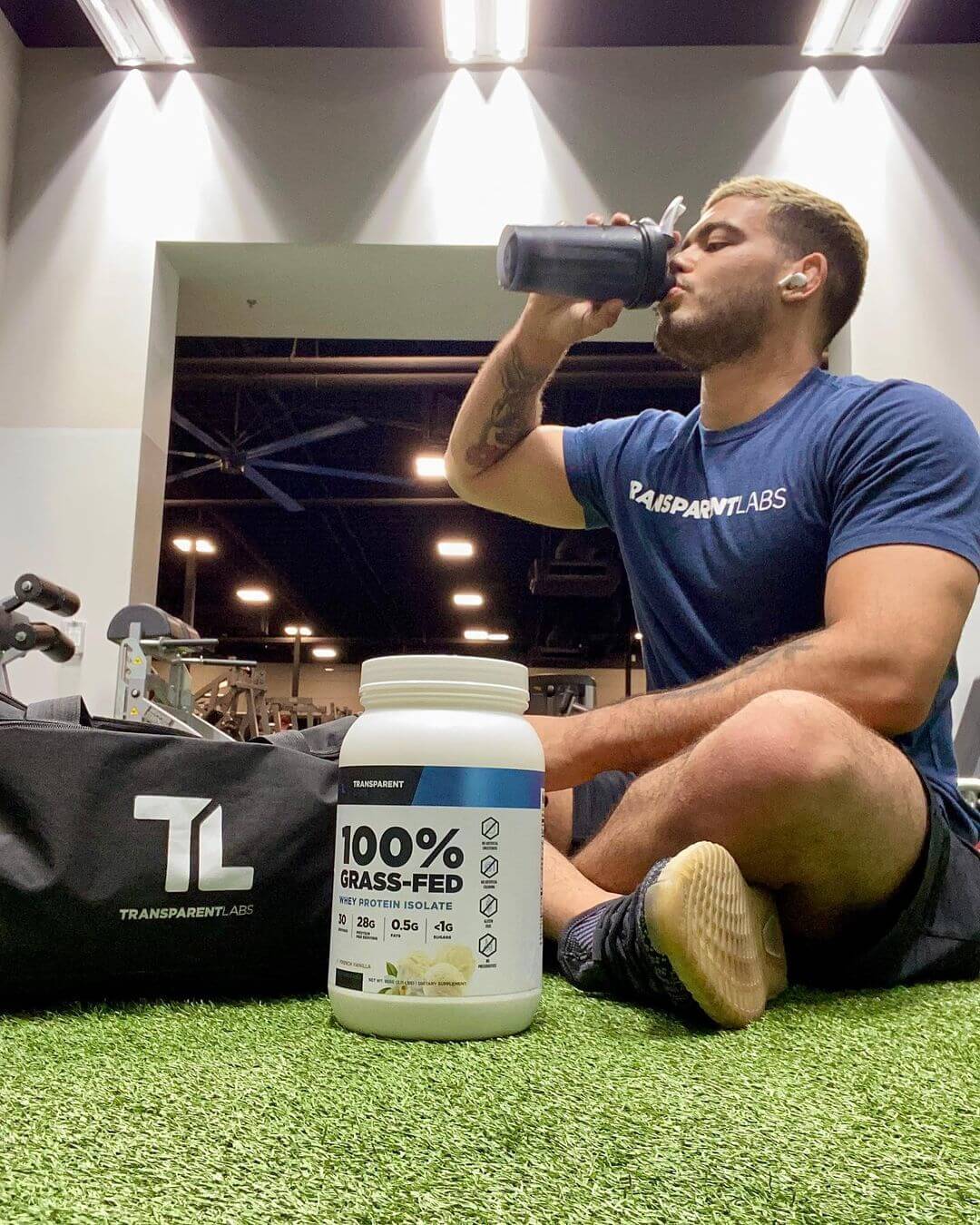 Like the main competitors, TL Whey protein isolate is third party lab tested which further ensures its safety and quality.

Additionally, you can save 10% and also get free shipping when you subscribe to purchase it at a predetermined frequency. More so, the offer is very flexible due to the fact that you can pause or cancel your subscription at any time. This reduces the price gap from the competition and makes this great product quite reasonable in price.
Transparent Labs Whey Protein Isolate provides high-quality grass-fed whey with natural flavors, making it a clean option to enhance your coffee with ample protein, while its subscription offer ensures affordability and convenience.
Nutritional Label Transparency:
9
High protein per serving (28 grams)

Sourced from grass fed American Cows

Clean ingredients, gluten free

Gourmet flavor with no artificial colorings or flavorings
High price per serving especially for a small can

The sodium content could be lower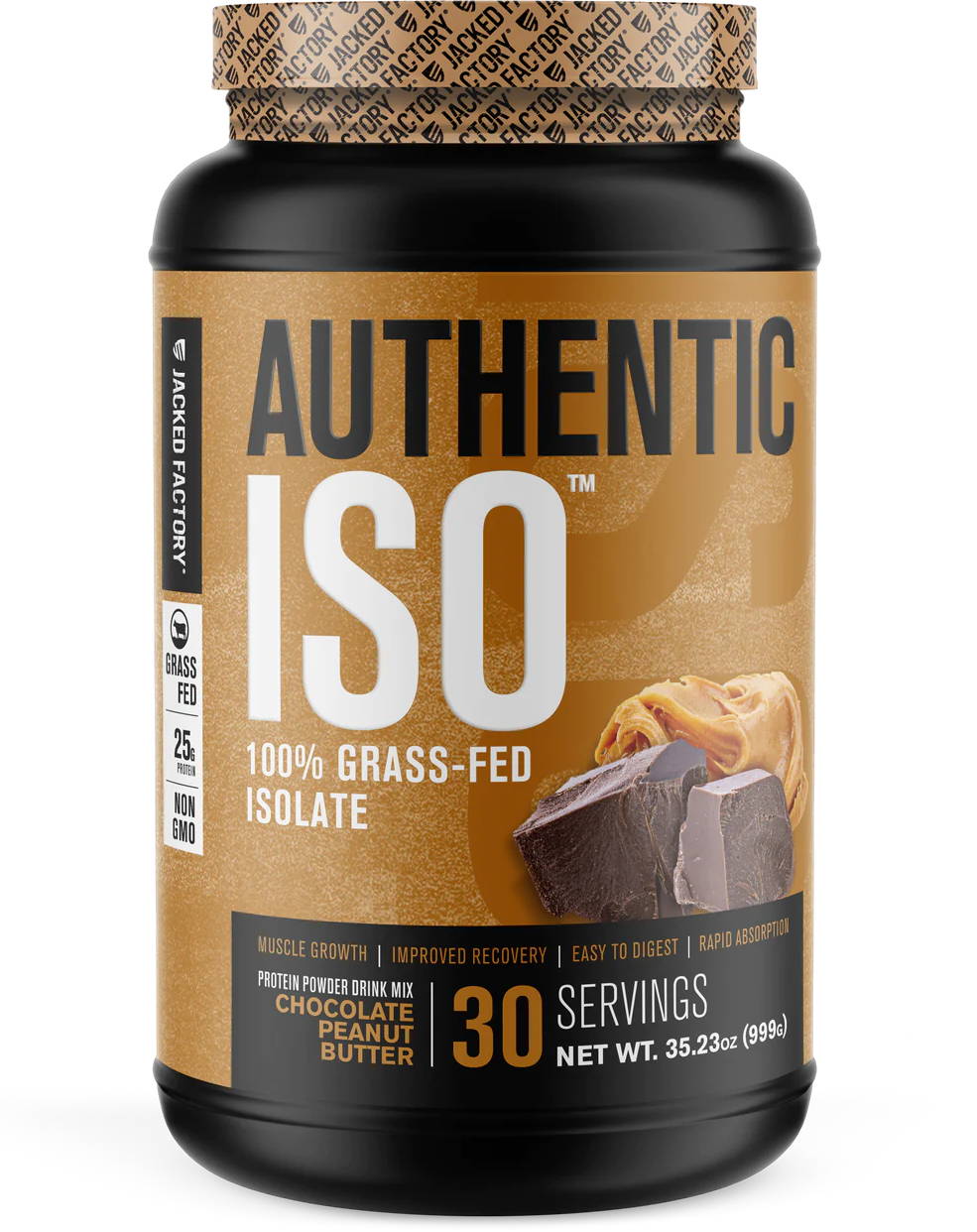 Want to try blending your coffee with mochaccino-style chocolate flavor? Jacked Factory Authentic ISO provides an effective option to achieve your fitness goals by mixing it with coffee at an affordable ~$1.33 per serving. There's a 15% off the original price and a free shipping within the USA subscription offer for this product making it cost efficient.
Best for: Build muscle, Recovery, Cutting

Suitable for Vegans: No
Protein Source: Grass-fed whey protein isolate
Serving size: 1 scoop (30.1g)
Price per serving: ~ $ 1.33
Protein-by-Weight Ratio (%): 83%
Proteins: 25g
Carbohydrates: 1g
Fat: 0.5g
Added Sugar: 0 g
Company Founded: 2015
Recommended by Athletes: Manny Ezenwa and Maddy Barry
The protein source is clean grass-fed dairy. In terms of nutritional aspects, Jacked Factory Authentic Iso acquires admirable scores since it has a low-fat profile alongside only one gram of carbohydrates per serving. This implies versatility at its best fitting into various dietary plans irrespective of whether someone follows low-fat or low-carb lifestyles.
Keep in mind that the product employs both sucralose and stevia as sweeteners, so it's not for those who prefer only natural sweeteners.
While third-party testing isn't conducted on the product-a downside- Jacked Factory's production process in Current Good Manufacturing Practice (cGMP)-certified and FDA-registered facility ensures stringent quality controls: verifying safety and effectiveness.
Jacked Factory Authentic ISO offers a cost-efficient way to blend coffee with mochaccino-style chocolate flavor, providing clean grass-fed dairy protein, low-fat, and low-carb options, making it great choice for fitness enthusiasts.
Nutritional Label Transparency:
9
Sourced from grass-fed cows

Fair price, 15% discounts subscription offer

Solid serving of protein (25g)
A user says the taste is so artificially sweet

Not tested by the third party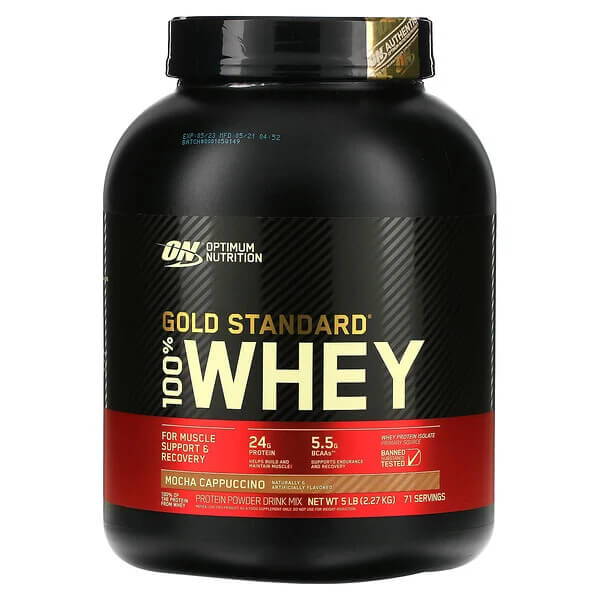 Discerning consumers who demand the best protein to mix with coffee will appreciate Optimum Nutrition Gold Standard 100% Whey in Mocha Cappuccino flavor. This elite product incorporates a carefully curated combination of whey protein isolates and concentrates to elevate your nutritional profile. This product offers a delightful twist by incorporating the rich taste of coffee into your daily regimen
Best for: Build muscle, Recovery, Cutting

Suitable for Vegans: No
Protein Source: Whey protein isolate
Serving size: 1 scoop (30.4g)
Price per serving: ~ $ 1.6
Protein-by-Weight Ratio (%): 79%
Proteins: 24g
Carbohydrates: 3g
Fat: 0 g
Added Sugar: 0 g
Company Founded: 1986
Recommended by Athletes: Taylor Fritz, Cody Allen, and Maria Birova
Back in the day when Optimal Nutrition was gaining its reputation, this protein could really lay claim to the Gold Standard. But today we see that while it's still a great product, it's losing its Gold compared to its competitors.
It contains 24g of protein per serving, 5.5g of BCAA, 11g of EAAs which is lower than other products we have talked about above. Also, the product is higher in carbohydrate content, it does have both natural and artificial flavorings, that not everyone is gonna like.
Unfortunately, it's the most pricey among all the supplements in this context.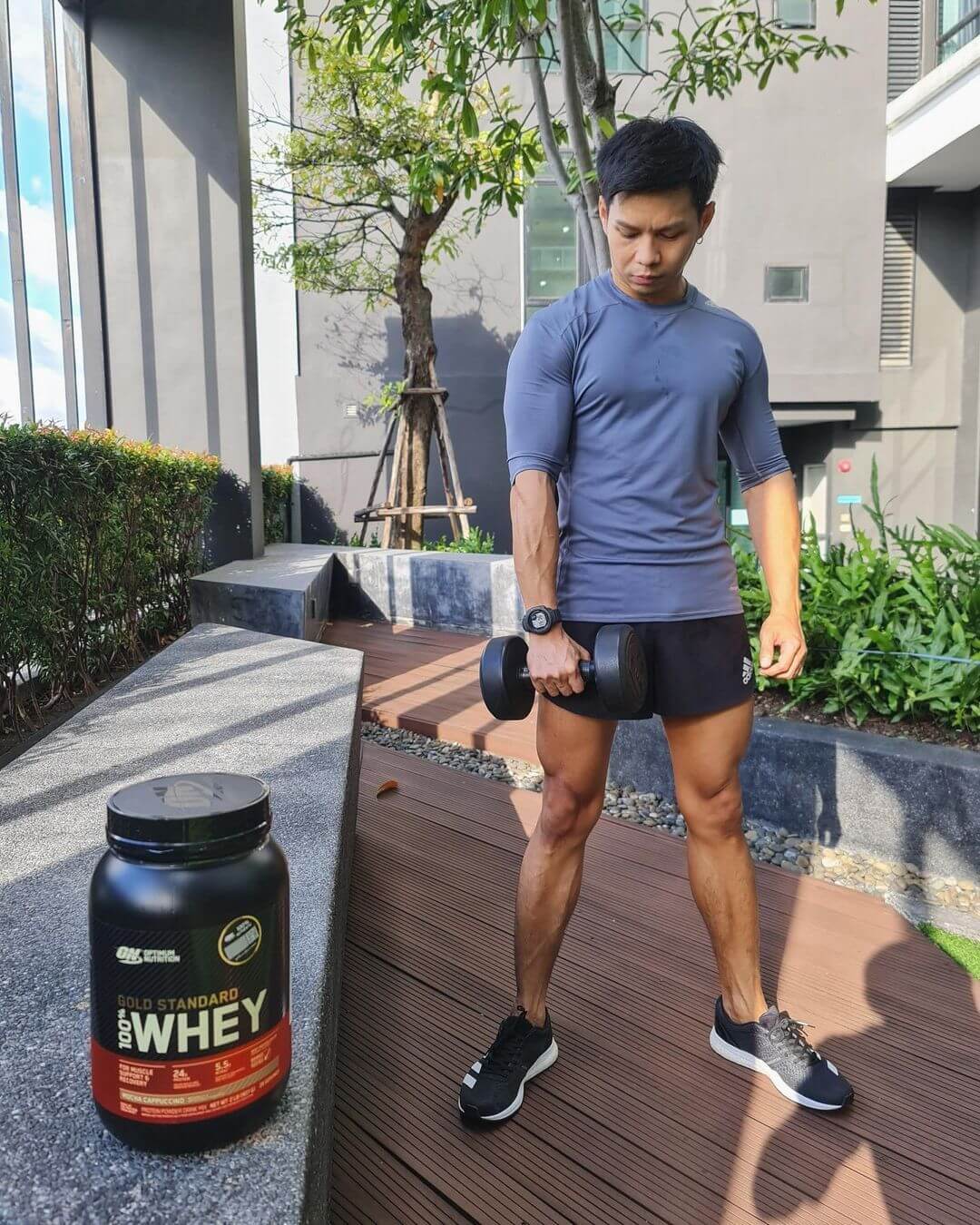 Yes, it has pretty much all the features we expect from an expensive product. It contains a solid portion of protein, labeled as gluten free, tested for banned substances by Informed-Choice and Optimum Nutrition has a history of setting one of the high standards for quality. And you can even save if you opt for the big can. But still competitors perform better for less cost.

Optimum Nutrition Whey in Mocha Cappuccino flavor offers a blend of whey protein isolates and concentrates, but with its higher price and slightly lower protein and amino acid content, it may not fully match competitors in the category.
Nutritional Label Transparency:
9
Mocha Cappuccino taste blend well with coffee

Still a solid serving of protein (24g)

Tested for banned substances
What Are the Benefits of Adding Protein to Coffee?
Proteins play a crucial part in maintaining optimal bodily functions by aiding in tissue growth and repair while also acting as an important building block for muscles, bones, and skin.
Adding protein powder to your breakfast beverage is a brilliant way to stimulate muscle growth while promoting quicker recovery times following exercise sessions or injuries. Also, adding proteins steadily minimizes cravings while maximizing feelings of satisfaction.. Now let's dive into the benefits of mixed coffee and protein powder in detail .

✅ Improved Workout Performance
When caffeine, a constituent of coffee combined with protein it can have an impact on your performance during workouts. Caffeine has proven benefits such as increasing alertness, focus and endurance which are all advantageous for exercise. Moreover protein plays a role in supporting muscle repair and growth ultimately optimizing your workout outcomes.
Add a protein and coffee shake 30-40 minutes before your morning workout and you'll be able to train harder and recover faster.
✅ Time Saving and Convenience
For individuals who lead lives or prefer breakfast options combining coffee with protein becomes an incredibly convenient solution. Getting both of these nutrients in one beverage saves time while providing benefits.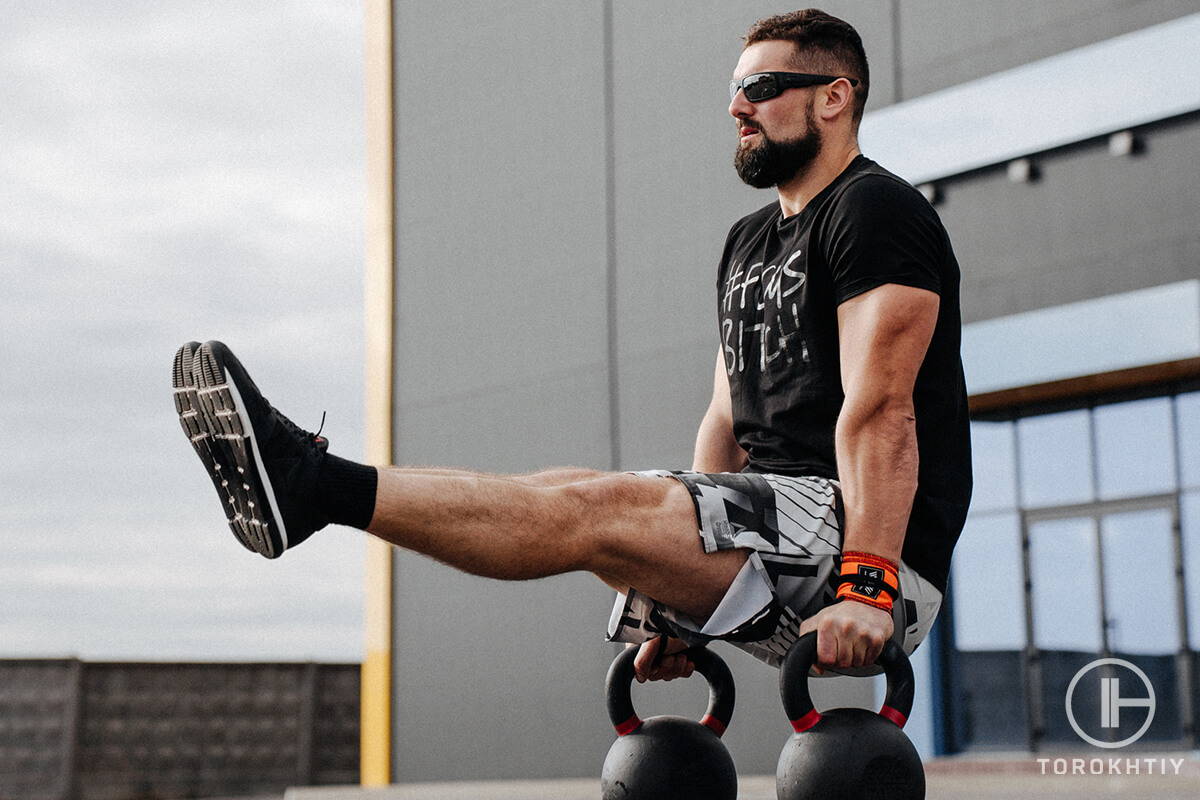 Protein has the ability to create feelings of fullness and satisfaction. When blended with coffee it may effectively help curb hunger cravings and prevent overeating, which can be quite advantageous if weight management is your goal.
Protein, when combined with coffee, can lead to more balanced energy levels throughout the day. Caffeine provides a quick energy boost, but it's often followed by a crash when its effects wear off.
By adding protein to coffee, you can help mitigate this crash since the protein slows down the caffeine absorption, resulting in a more gradual and sustained release of energy. This can lead to improved focus and productivity without experiencing the typical energy roller coaster associated with coffee consumption.
✅ Boosted Nutritional Value
Coffee itself doesn't provide an amount of nutrients. However if you incorporate protein into your coffee you can enhance its profile. Protein is packed with amino acids and other important nutrients that promote health and well being.
Overall, Incorporating more protein powder into your daily diet can significantly impact your overall health so mixing them with coffee is an easy way to make some positive progress towards this goal.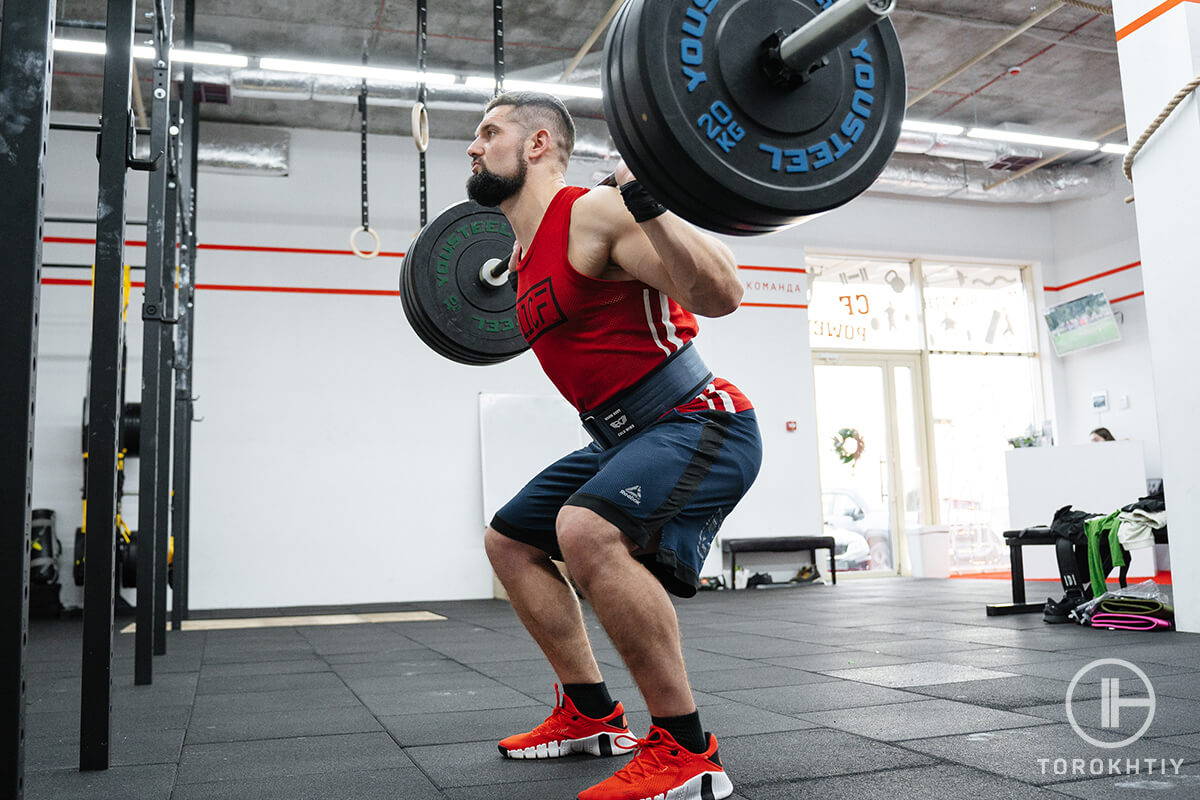 What Type of Protein Is Best to Mix With Coffee?
In our ranking, you'll find the best options for combining protein and coffee. As you can see, all of them are represented by whey protein. This provides the best combination of high quality, easily digestible protein and a milkshake flavor that is great for creating a coffee drink.
Milk-derived whey protein stands out as one of the most highly-regarded sources of fast-digesting nutrients available today. Whey protein delivers all essential amino acids necessary for building lean muscle mass effectively and enhances muscle recovery after intense workouts.
Protein can help with weight management as it promotes satiety, making you feel full and satisfied after a meal. This can lead to reduced calorie intake and may help in controlling appetite and cravings, which can be beneficial for those trying to lose weight or maintain a healthy weight. Also it helps to preserve lean muscle mass, ensuring that weight loss is predominantly from fat stores rather than muscle tissue. If you're on a weight loss journey, starting your day with a protein and coffee shake is a great idea.
However, it's not just about the beneficial properties of whey protein itself.
When you make a coffee drink, you expect the great texture and flavor typical of milk shakes or coffee with milk. Whey protein makes for a flawless coffee drink that will brighten your morning or revitalize you in the middle of the workday.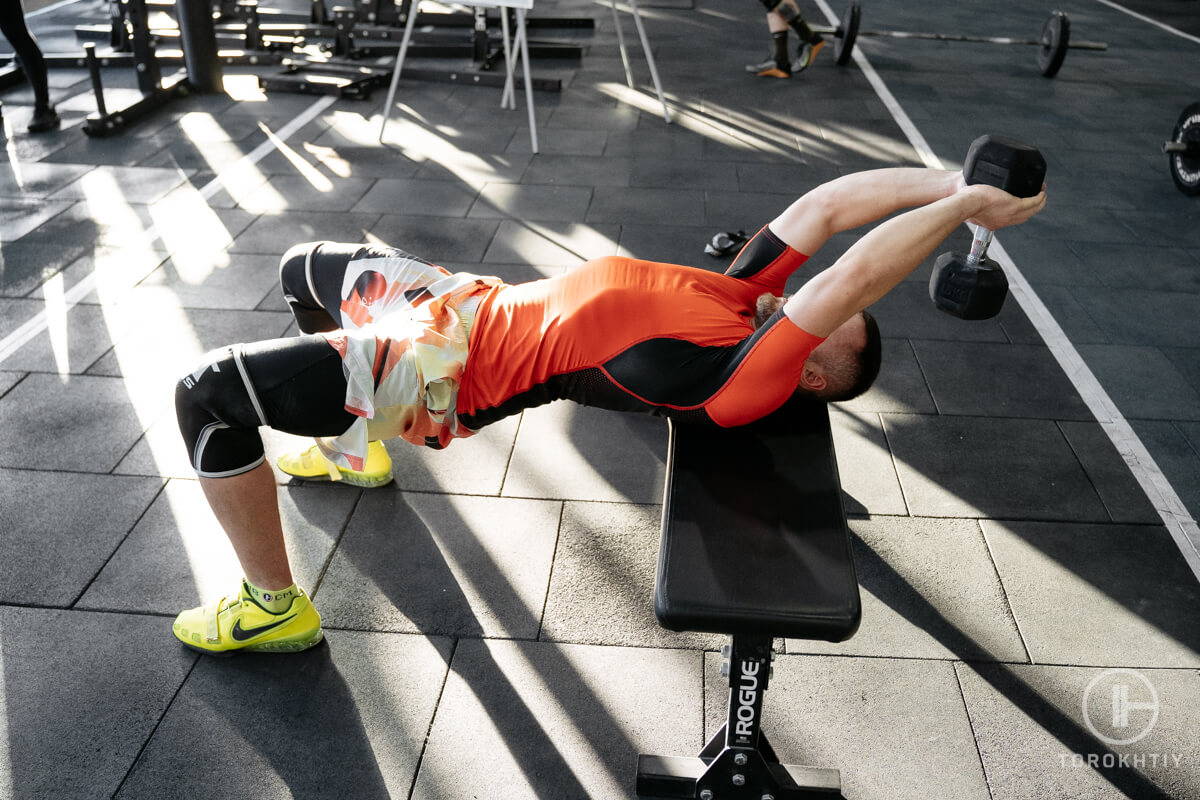 How to Find the Best Protein Powder to Mix With Coffee?
As you go about selecting a top-notch protein supplement that pairs seamlessly with your daily caffeine fix, there are a few additional points worth taking into account.
1. Go for Flavors that Complement Your Coffee
When picking a protein powder to mix with your coffee, opt for flavors that go together. Vanilla, mocha and chocolate are options as they enhance the taste of your coffee. Avoid overpowering flavors that might overshadow the natural coffee flavor.
2. Check the Protein Content and Quality
Make sure the protein powder you select has a protein content per serving. In our list, you'll find products that feature a solid amount of high-quality whey protein isolate per serving (24-28 g) from reputable brands. The best options are also third-party tested to ensure quality and purity.
3. Examine Ingredients and Nutritional Profile
In a perfect world, you only want protein and maybe a natural flavoring to brighten the taste of your drink. In reality, however, protein powders contain other ingredients.
Choose proteins that are low in carbohydrates and fat. This will ensure that there are no extra calories either, making the drink suitable for any purpose, the carbohydrate and fat content of the diet is very easy to manage.
Determine if the lack of artificial flavors and sweeteners is important to you. They are generally safe, but many people prefer natural products. Also pay attention to sodium content, the lower the better in most cases (most people already consume too much salt with their diet).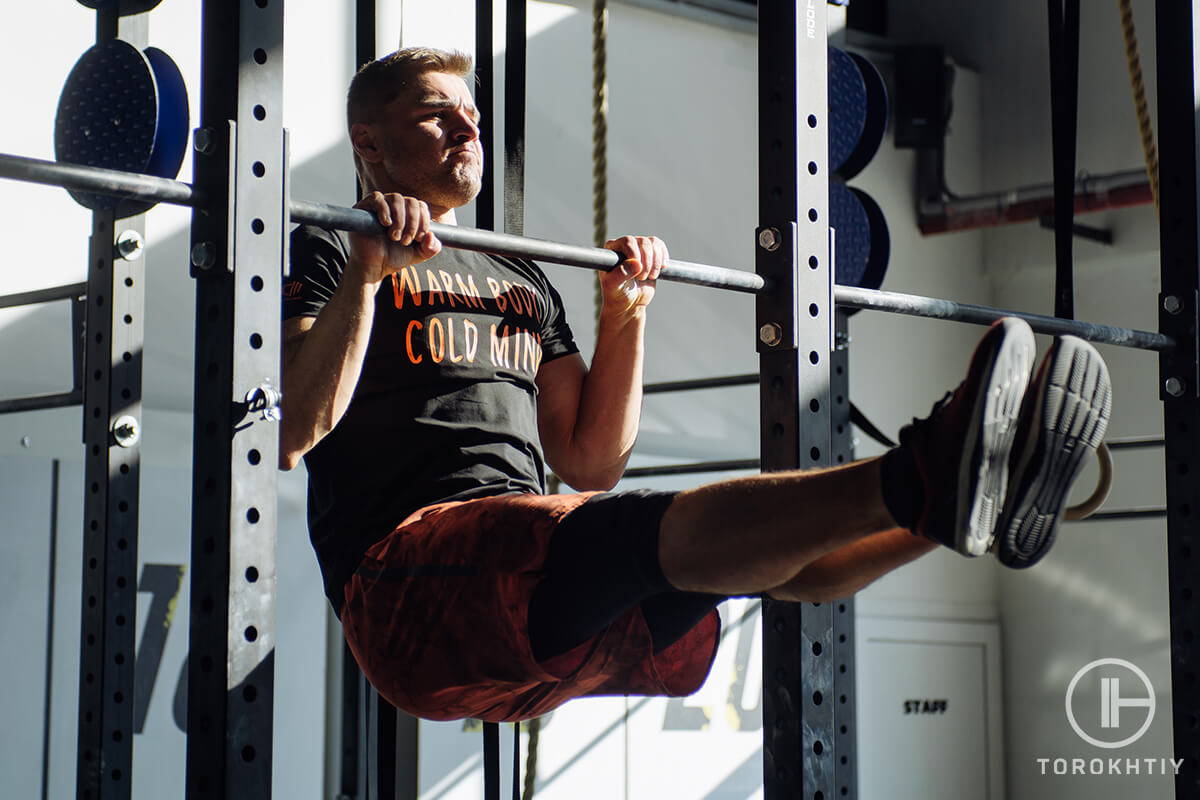 4. Consider Mixability and Texture
A smooth drinking experience is key when enjoying your coffee blended with protein powder. Choose a protein powder that mixes seamlessly with coffee leaving no lumps or gritty texture. User reviews can provide insights regarding the mixability of protein powders.
5. Take into Account Your Dietary Needs and Restrictions
In selecting a coffee protein powder that matches your tastes while also providing key nutrients necessary for physical health - it is important to keep specific dietary factors in mind, If you have intolerance or adhere to a vegan diet consider choosing a protein powder that's free, from dairy or derived from plants. It's important to review the list of ingredients to make sure that it is safe for you to consume.
Does Protein Powder Mix Well With Coffee?
Yes, protein powder mixes well with coffee. Use a blender or shaker bottle, add the powder gradually to prevent clumping, and choose a protein powder with good solubility.
Is It Ok to Mix Whey Protein With Coffee?
Yes, it's okay to mix whey protein with coffee. Whey protein blends well and can be easily added to your coffee for a protein boost. Just ensure you choose a flavor that compliments your coffee or opt for unflavored whey protein.
What Is the Best Flavor Protein to Add to Coffee?
There is no direct answer to this question as it depends solely on personal preferences and goals. You can select from available options like. Vanilla, chocolate, mocha, and caramel, test them out to discover your favorite.
When it comes to selecting the best protein powder to mix with your coffee, XTEND Pro Whey Isolate available in Vanilla Ice Cream flavor is our top pick, this product not only supplies you with necessary nutrients but also makes your coffee delicious. However, choosing the best might be subject to individual preference, taste, and goal but you are advised to choose a product that is highly soluble, delicious, and suits your health.
We hope this piece guides you in selecting the best protein to mix with coffee. We encourage you to share it with your loved ones as it will be beneficial to them. If you need any clarification or further information kindly leave a comment. We are always available to assist you in the comments below.
Benefits of Protein //WebMD: https://www.webmd.com/ diet/benefits-protein




Effectiveness of whey protein supplements on the serum levels of amino acid, creatinine kinase and myoglobin of athletes: a systematic review and meta-analysis //Biomedcentral: https://systematicreviewsjournal. biomedcentral.com/articles /10.1186/s13643-019-1039-z

Differential effects of rapid or slow body weight loss on muscle weight and protein degradation pathways in rat skeletal muscle //Biomedcentral: https://jissn.biomedcentral.com /articles/10.1186 /1550-2783-12-S1-P58
With over 20 years in Olympic Weightlifting, our team does its best to provide the audience with ultimate support and meet the needs and requirements of advanced athletes and professional lifters, as well as people who strive to open new opportunities and develop their physical capabilities with us.
All products we select are primarily approved and tested by the Olympic Weightlifting Champion Oleksii Torokhtiy. Under his guidance, we provide honest and reasonable assessments of the products we review by checking their characteristics, packaging, design, comfort and durability features, and general product rating. We select products from only high-quality and trusted sports brands, thus vouching for their quality.
The product testing process is described in more detail here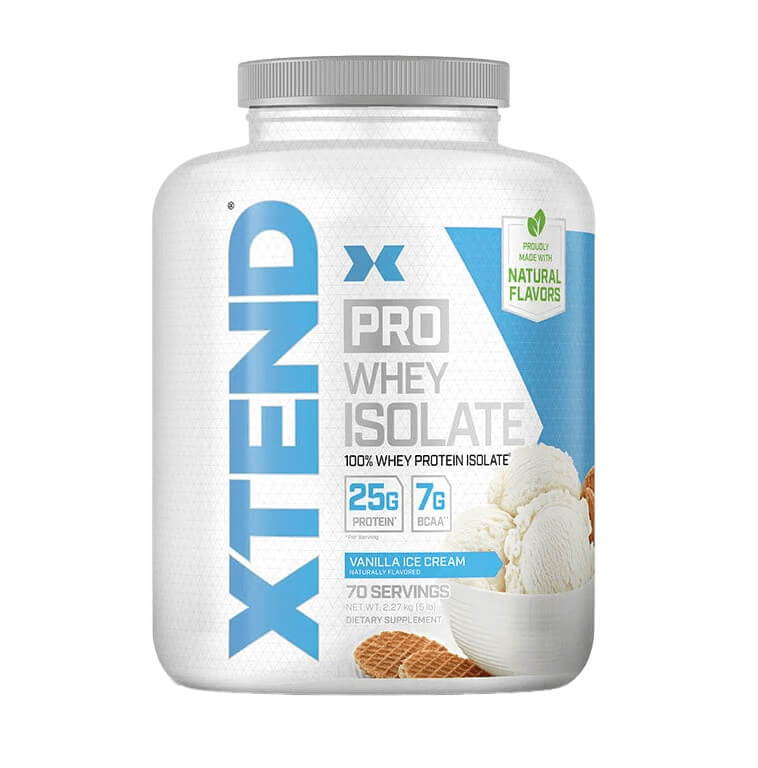 Experience: 7 years
Specializing in: Weight management, Fitness / Sports nutrition
Oleksandr is a professional fitness nutritionist, certified by FPA (Fitness Professional Association). Oleksandr adheres to the principles of evidence-based dietetics and instills in his clients a healthy relationship with food - without strict prohibitions on favorite foods and regular disruptions. His main task – not only get a result for you, but also maintain it for many years, enjoying tasty and delicious food.
If you have any questions/suggestions/any other inquiry, you can reach out to us via email - reviews@torokhtiy.com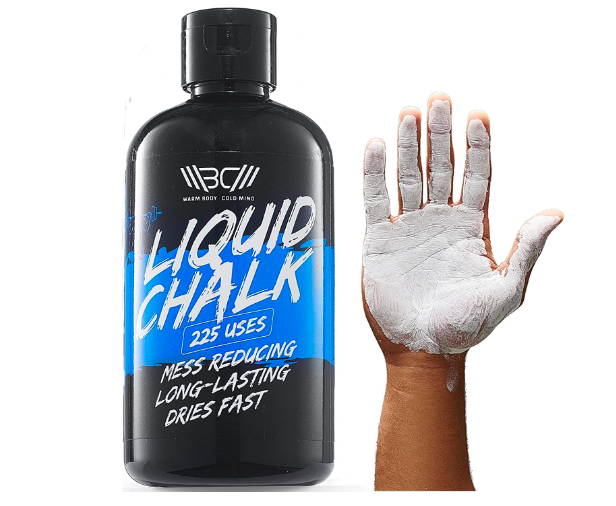 This article was written by our qualified author and proofread by expert with proven experience. When writing the article we use our expertise and data from open sources with strong reputation, scientific or medical based. The list of references is provided at the end of the article.
Our team of authors and experts includes professional athletes (Olympians, winners of European and World titles) PhD in Sport Science, certified coaches, sports nutritionists, CSCP, physiotherapists and other. Read more about the team here, and more about how we test here.