In this article, I will enlighten you regarding the various types of straps, hooks, lifting straps with hooks, and the best hooks for lifting.
If you're trying to increase your lifting capacity but failing to do so, it might not be your strength that is hindering you. Oftentimes, weak grip strength is a tremendous hurdle to overcome, but one with a couple of quick solutions. Lifting Hooks and straps are a few weightlifting accessories you can use to level up your lifting game.
Lifting straps and weightlifting wrist hooks can accentuate your lifting abilities and utilize your body's full capacity and potential. By adding a degree of security and grip, you can max out your deadlifts efficiently. In this article, we'll take a look at the best hooks for lifting, as well as the best lifting straps you can find.
The difference between lifting straps and wrist hooks is that the first are made of a fabric like nylon, leather, or cotton, and wrap around the bar. Wrist hooks, on the contrary, use a velcro band for the wrist but have a metal hook attached to it, which provides additional support to the bar.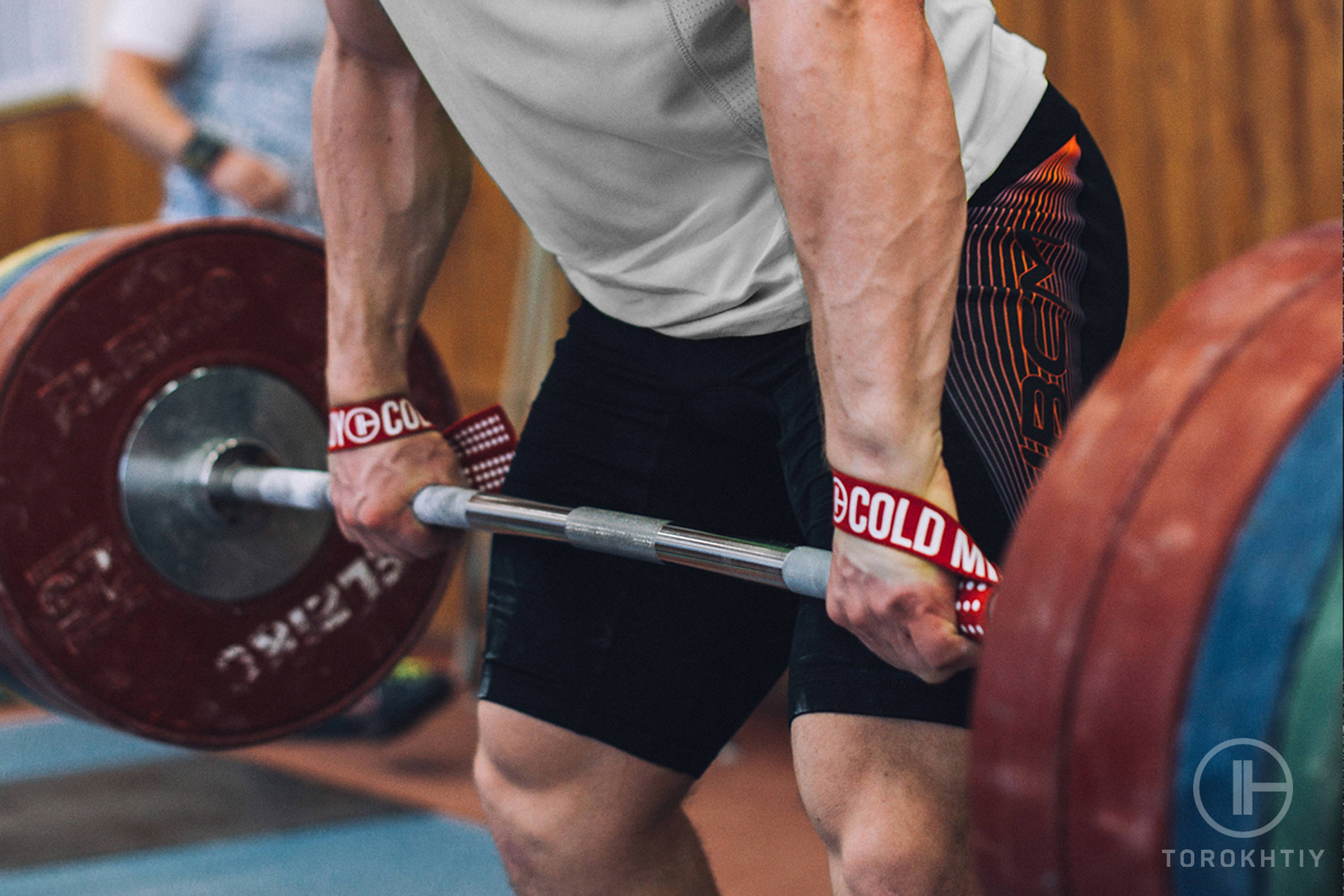 Lifting hooks are a piece of equipment designed to improve your grip strength. Lifting hooks make use of a velcro strap to wrap around your wrist and use a metal hook that is placed in your palms. Lifting hooks can take the tension off your joints, and help make your lifts a tad bit easier, by improving your grip strength, allowing you to lift more weight without having to worry about resetting.
Lifting hooks come in various shapes and forms. Some hooks are standard J-hooks, whilst some are two-finger hooks. Nowadays, they come in-built with lifting gloves too.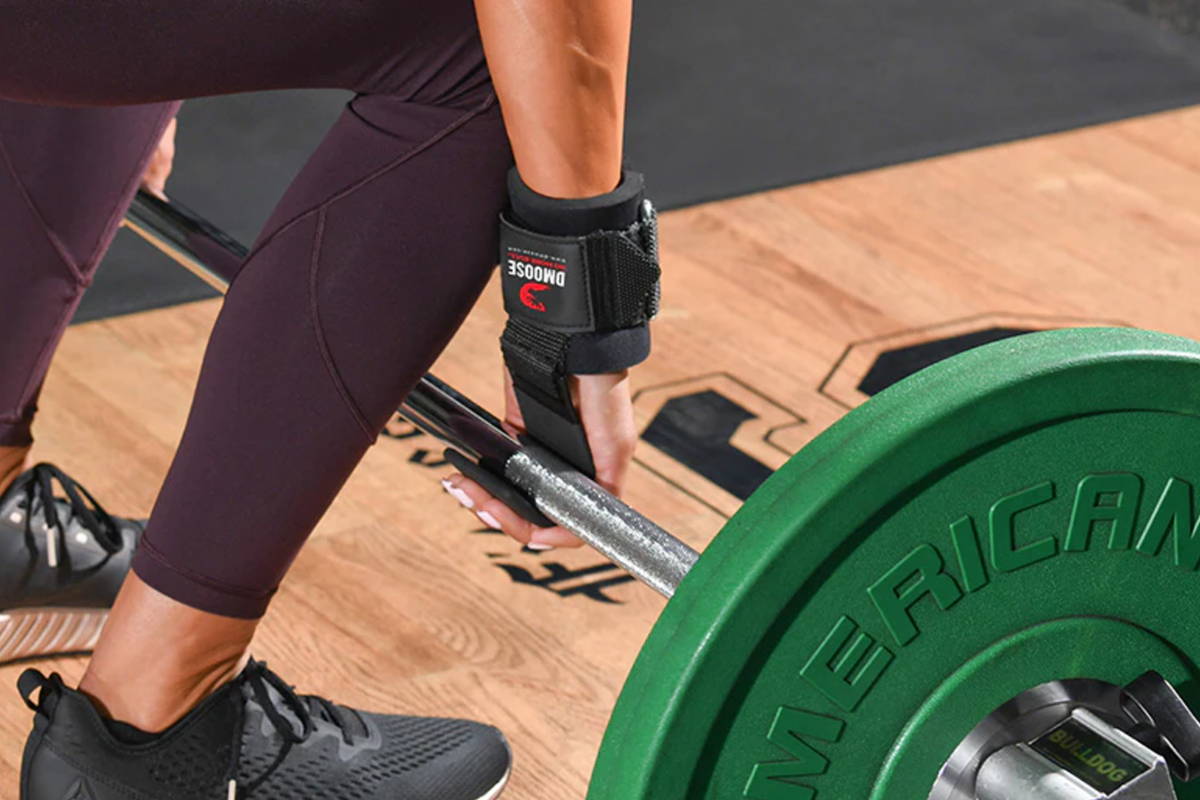 Weightlifting hooks offer great grip strength and can significantly impact your workouts. However, they come at a cost. Lifting hooks are better utilized for "pull" exercises like deadlifts, barbell rows, upright rows, shrugs, etc.
Wrist hooks for weightlifting are also more expensive than regular wrist straps. They are made partially of leather, and require more resources to be produced, automatically making them more expensive than straps.
Initially, it may be hard to see the difference between lifting straps and lifting hooks. However, as one branches out from the velcro padding at the wrists, this difference becomes more apparent. Contrary to the J-hooks at the end of the previous product, lifting straps make use of nylon, cotton or leather straps.
These straps are longer and can wrap around the bar several times. Lifting straps are versatile, as they can be used for a variety of lifts, like deadlift, "pull" variations and some Olympic weightlifting accessory exercises.
You can find a plethora of lifting straps on the internet, ranging from Olympic lifting straps, otherwise known as closed-loop or lasso straps, to figure 8 straps, which are growing in popularity. Lifting straps may seem too good to be true, and for the most part, they are.
However, there is a slight inconvenience that comes as a byproduct of lifting straps. They require time to set up and be wrapped and unwrapped around the barbell. Beginners may also seem perplexed at the complexity of wrist straps and are often the victims of wrist strap misuse.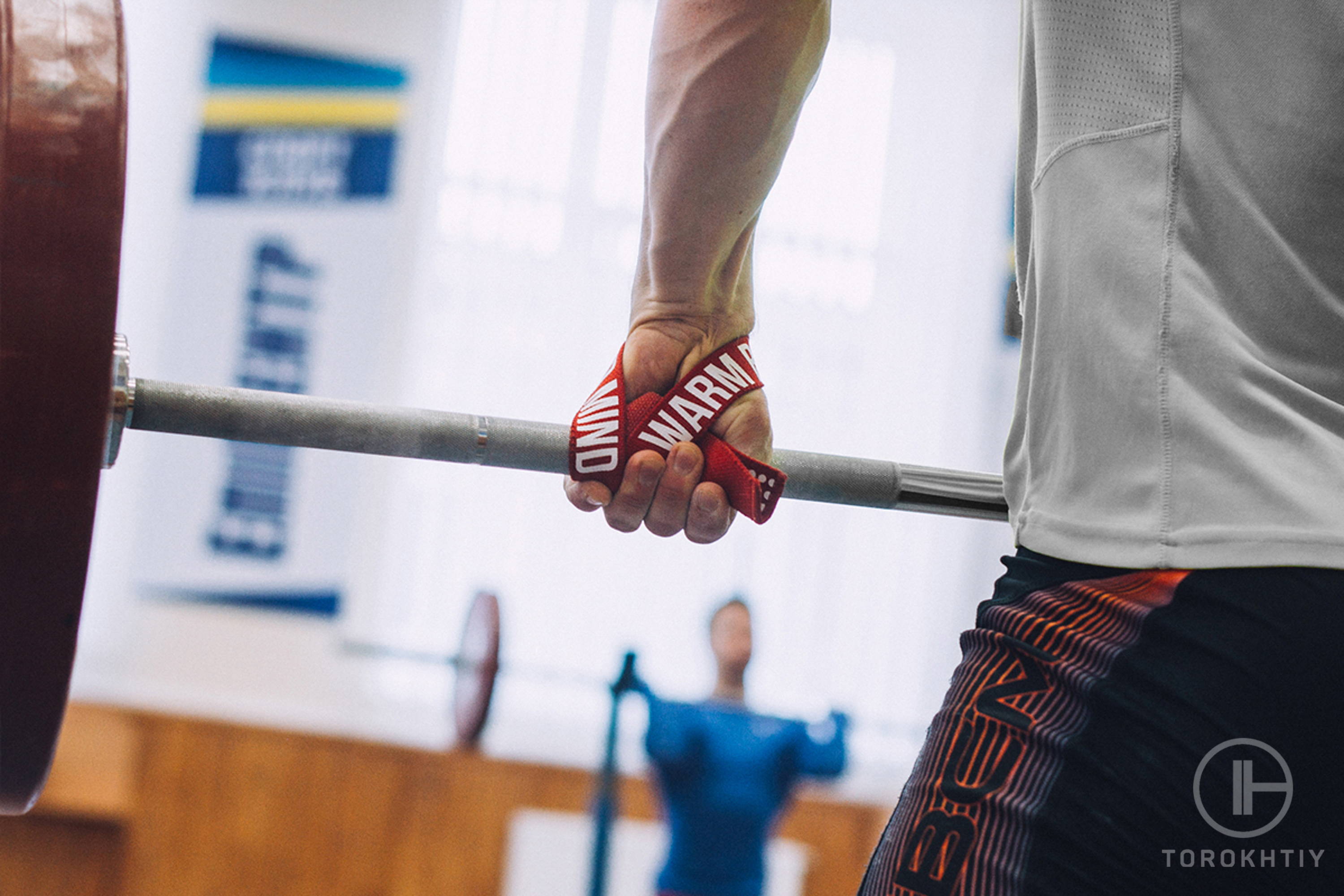 Both lifting hooks and straps offer their benefits. While they aren't perfect, they each have their own set of pros and cons. They can both immensely improve your grip strength, and help you build as much strength as your body is capable of, all without compromising on losing out on a few precious reps which could go a long way. However, lifting hooks and straps have a few key differences which set them apart.
For starters, lifting hooks are made to be more rigid and tensed up. They offer less flexibility and movement, which makes their usage limited. Lifting straps, on the other hand, are designed with lightweight nylon and leather, which is perfect for movement and flexibility. The thin material used for straps allows you to fully move your entire wrist. This helps you perform a wide variety of exercises.
The hooked nature of the weightlifting hooks limits you to a certain set of exercises. This makes only lifts like deadlifts, shrugs, upright rows, etc. possible, and leaves no room for other exercises like bench press, squats, etc. Straps, however, are flexible and versatile, which allows you to perform pretty much every exercise you need to. While hooks offer greater strength, straps are more comfortable and versatile. The choice is yours.
In terms of grip, both hooks and straps are incredible. They boost grip strength and help you perform at the highest level possible. While they can be used for similar purposes, they have far-flung benefits. Wrist hooks substitute arm strength to a great degree, making them more optimal for beginners or people lagging in said department. Straps, however, provide greater quality of grip and are most lifters No. 1 choice when grip is the question. Lifting straps make you work harder for each rep, but still, give you a slight edge.
In the comfort department, there is no doubt about the answer. Lifting straps trump weightlifting hooks with ease. Lifting straps have more padding and velcro support, making them more friendly to your wrist. The ergonomics of the nylon used to build lifting straps are also designed keeping in mind the comfort of the lifter. Especially compared to metal hooks, nylon is far more comfortable and palm-friendly. If comfort is what you're looking for, look no further than straps.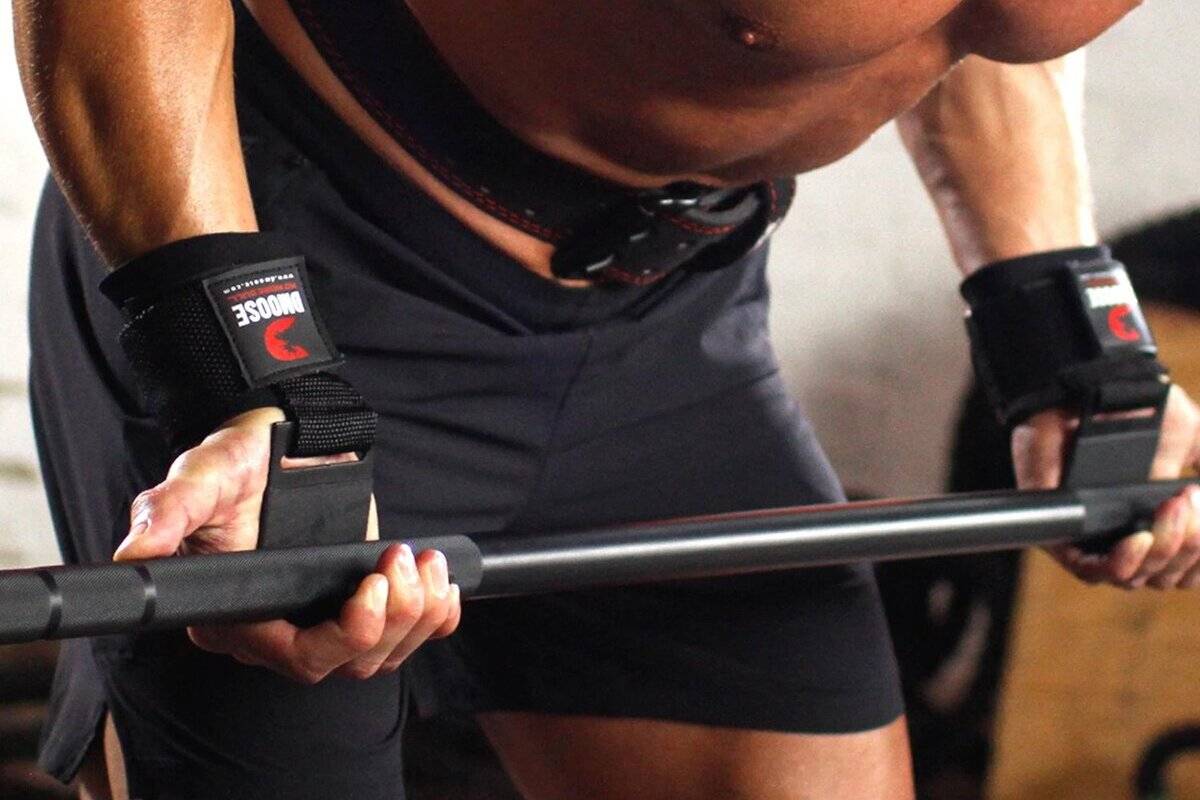 Lifting Hooks vs Straps for Deadlifts
Lifting straps allow your grip to be as natural as it gets. This makes exercises like deadlifts incredibly simple and easier on your body. Lifting hooks shift the burden from the wrists to the rest of your arms, whereas straps add extra support to help you lift heavier poundage. If maximizing your deadlifts is your ultimate goal, invest in a quality pair of lifting straps. Another downside to lifting hooks is that they do not offer the opportunity to fail a rep, as the barbell is hooked to the weightlifting hook. This means that come what may, you will have to perform the eccentric movement, even in case of failure.
Lifting hooks are fairly simple to use. To use lifting hooks follow these steps.
Open up the velcro and adjust it to be placed in line with your wrist.
Close the velcro shut and place the hook in the palm of your hand, facing outwards.
Grab a dumbbell or barbell with the hook, and use it to lift the weight.
How To Use Lifting Straps
To use a pair of lifting straps, follow these steps:
Open up the velcro and slide your hand in, much like the lifting hooks.
Next, close it shut, and adjust the wrist position.
Standing in front of a barbell, place the wrist strap on it, and wrap around as many times as you need to. Adjust your grip and you're good to go.
Top Rated Lifting Straps And Hooks
Warm Body Cold Mind Lasso Lifting Straps
These weightlifting straps, also known as Olympic straps or lasso straps, owing to their shape, are straps designed to help you on your weightlifting journey. They feature a very comfortable and ergonomic design, which makes it easier for you to lift the weight, without even noticing the straps. For its price, this is a great product for weightlifters, powerlifters, bodybuilders and other strength training enthusiasts.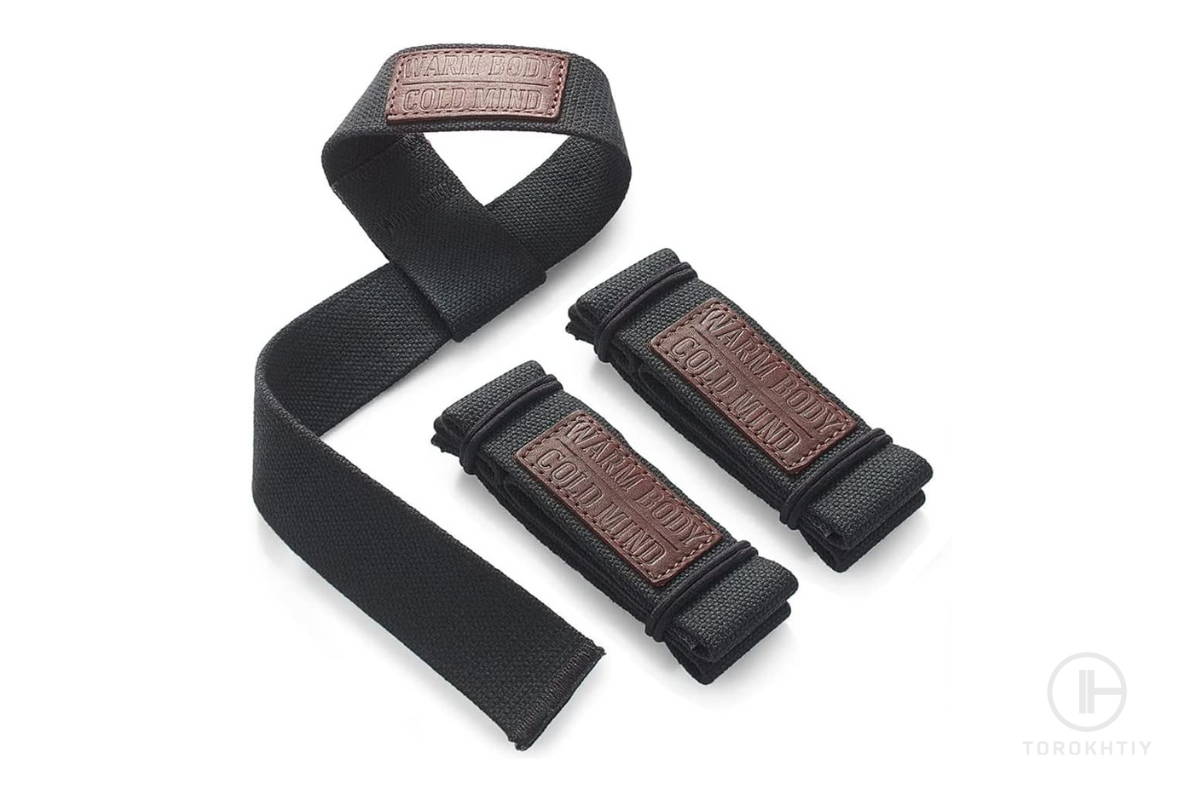 DMoose Weightlifting Hooks
These are a great pair of weightlifting hooks on the market. They offer a great deal of comfort and padding and are made of neoprene. It features a combination of nylon and steel, which makes it a relatively comfortable option, compared to traditional lifting hooks.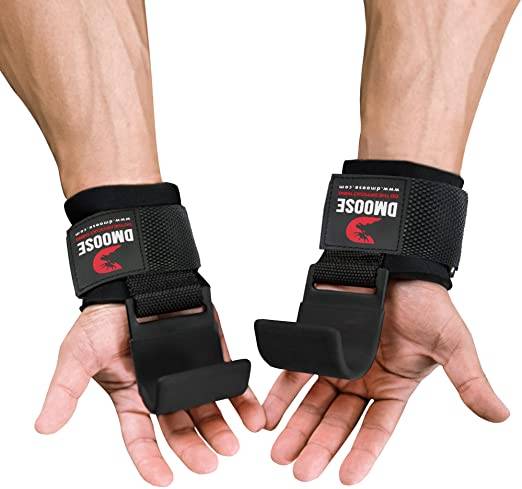 Can You Use Lifting Hooks For Pull-Ups?
Ideally, no. Lifting hooks are not the safest option for pull-ups. Lifting hooks require your palms to latch onto whatever you are lifting or holding, in this case, a pull-up bar. This means that you cannot eject yourself from the bar, in the event of failure.
Do Olympic Weightlifters Use Straps?
Most Olympic weightlifters use lifting straps while training. Straps offer a ton of benefits from wrist flexibility, to a greater ceiling as a lifter, and it comes as no surprise that it is a favorite amongst elite Olympic-level weightlifters.
Are Weightlifting Hooks Cheating?
No, weightlifting hooks are not cheating. When used correctly and in moderation, weightlifting hooks can be a great tool for the lifters who require them. However, remember to not use them for exercises where they aren't required.
Weightlifting hooks and straps are both incredible tools that you can use to improve your weightlifting ability and maximize your potential. However, they each have their pros and cons. Ascertain the goals you have set for yourself, and make an educated purchase based on the same.
Choose quality so you know you've got the best support when you need it most!
How Much Weight Should You Lift?
https://www.bodybuilding.com/content/how-much-weight-should-you-lift.html

My name is Oleksiy Torokhtiy. I am a professional athlete with 20 years of experience in Olympic weightlifting. I have won multiple European, and World titles and have taken part in two Olympic Games (Beijing 2008, London 2012).