Whether you lift for fun or for competitions, having a set of lifting straps in your gym bag is a must for when your grip starts to weaken. But which type should you get? In this article, we discuss the differences between leather vs nylon vs cotton lifting straps.
What is the difference between leather vs nylon vs cotton lifting straps? Cotton straps stretch under pressure, making them less reliable for heavy lifting. Nylon straps don't stretch as much so most lifters find them ideal. Meanwhile, leather straps are the most durable but they can be bulky.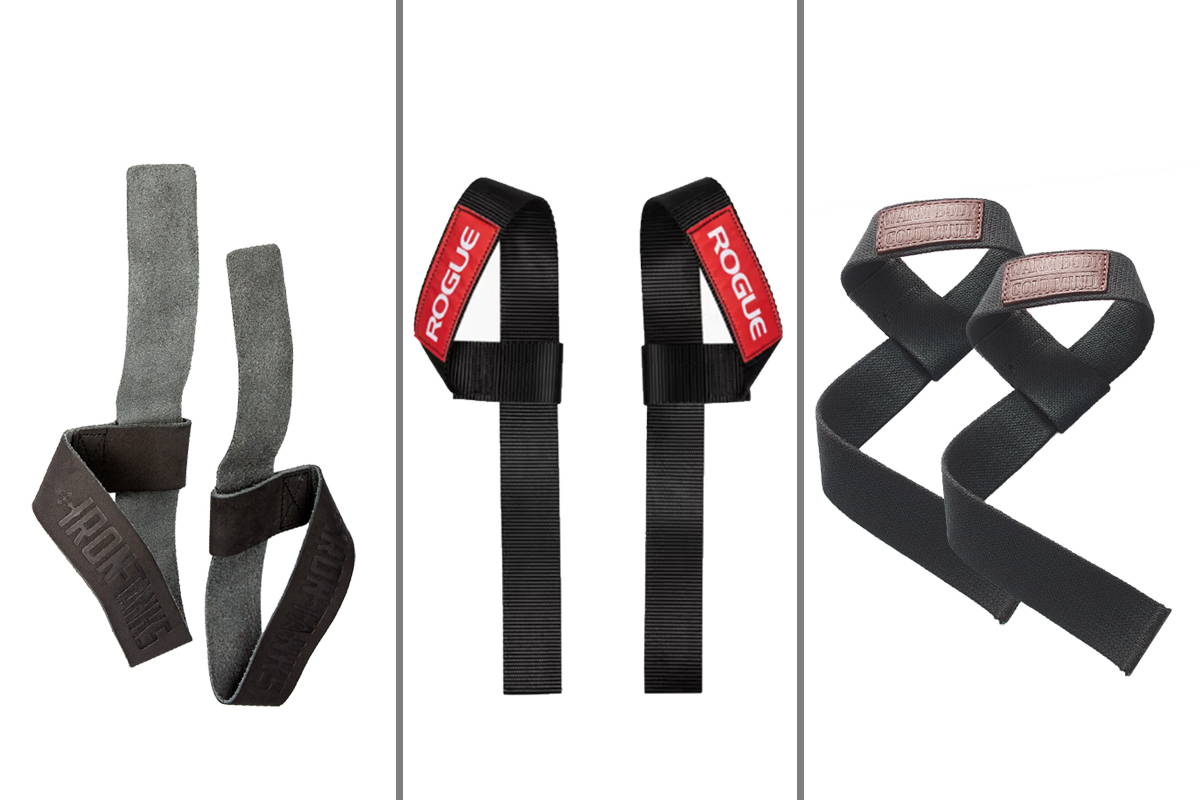 Cotton lifting straps are popular because they are quite comfortable to wear. This is an important consideration because lifting with wrist straps can be a bit uncomfortable in general since the loop around your wrist may pull and tug at your skin. When compared to a nylon strap, the cotton material definitely feels more comfortable to use.
When lifting, cotton straps offer a respectable amount of grip support. However, the cotton fabric will start to stretch as the load increases. Any stretching of the strap will lessen its contribution to the power of your grip.
Because of this, the cotton lifting strap is right for you if you're a newbie lifter employing a low to moderate amount of weight. But as your strength increases over time, you'll find the cotton strap a bit bothersome due to how it stretches. When that happens, you will have to switch to something that doesn't stretch as much, such as nylon or leather.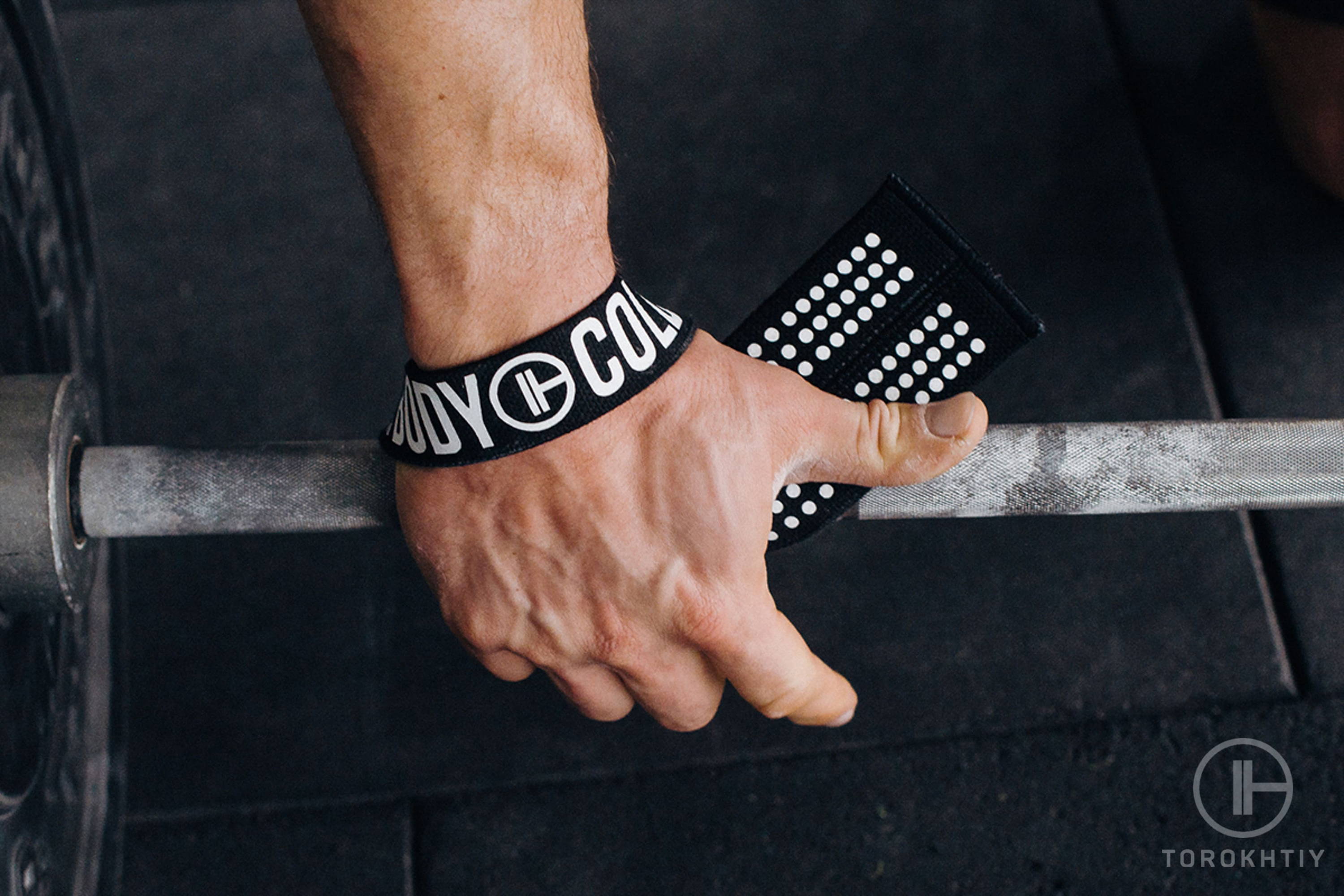 If you're particularly prone to chafing, cotton straps may be beneficial for you. You won't experience any chafing or skin irritation with this type of strap, thanks to its softer and smoother material.

One of the main advantages of utilizing a cotton strap is how efficiently it absorbs sweat. If you want to use your straps for the bulk of your workout, this is extremely crucial. Sweat absorption is essential because if your straps don't do a good job of absorbing sweat, the fabric may wear out more quickly.
However, although cotton does a great job of absorbing sweat and moisture, it still wears out faster than leather or nylon straps. This is because, as I previously mentioned, cotton stretches more, and continuous material stretching under weight is what causes them to break down.
Cotton straps are without a doubt the most affordable choice. A cotton strap is a wonderful place to start if you're on a tight budget and want to start with some sort of grip assistance.
You will find nylon lifting straps in major strength training facilities. In fact, the majority of powerlifters, Olympic weightlifters, and Strongman competitors use nylon lifting straps. This is due to the fact that nylon is thicker than cotton, making it ideal for heavier weights.
On top of that, nylon is a non-stretch material. This element is crucial for increasing grip strength and lifting the maximum weight. When lifting heavy weight, you want to secure your hand onto the bar and prevent the strap from moving while you are lifting.
The nylon strap is more resistant to wear and tear since it is thicker and does not stretch. So lifting straps made of nylon ought to last a very long time even with constant use.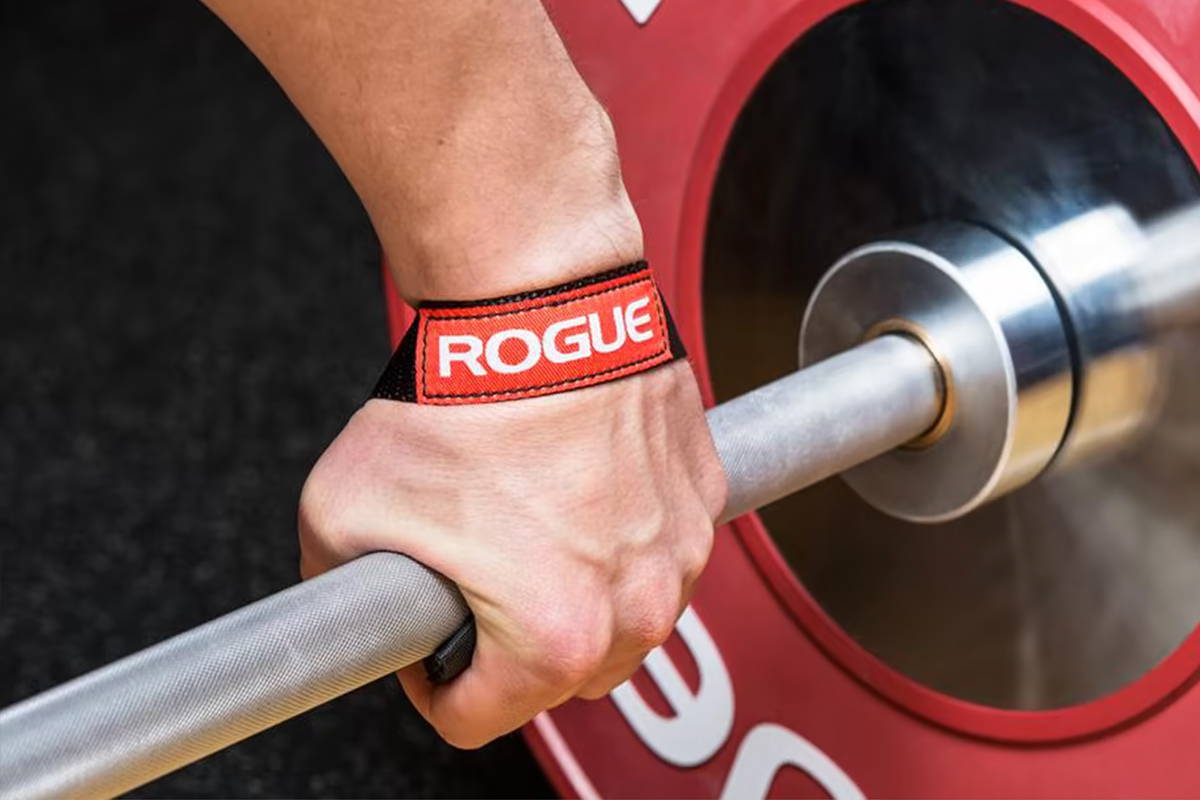 Having said that, a downside of nylon is that it doesn't absorb perspiration as effectively as cotton. This can result in some strap degradation over time, however, I've discovered that this is only true if you keep your lifting straps in your gym bag after your workout. If you take your straps out of your bag to allow it to air dry, you should experience no wearing-out issues.

Compared to cotton, nylon is not as soft. As a result, if the strap tugs on your wrist while carrying a heavy load, you may experience minor skin discomfort and chafing. If you're concerned with potential skin issues, nylon may not be the type of strap for you.
Nylon straps are more expensive than cotton variants. But for its longevity and durability, the extra cash you have to spend to buy one is 100% worth it.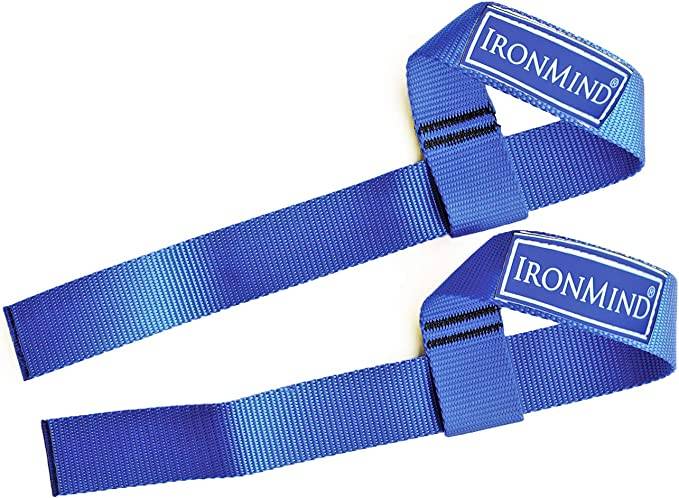 For lifters who value the quality and style of their lifting equipment, leather lifting straps are the best option. Leather straps offer a high-end appearance and feel. Some lifters even get their leather straps custom-made for a more customized look.
In terms of performance, I wouldn't claim that the leather strap outperforms the nylon strap. Whether you choose leather or nylon is really a question of taste and preference.
The great thing about the leather strap is that it feels rather comfortable to use. Compared to nylon, you shouldn't be worrying about chafing with this strap type. Additionally, you can expect leather straps to be immensely durable and they won't stretch under pressure, making them great for heavier weights.
The leather weightlifting straps do have one unique flaw: they are almost overly resilient. Leather doesn't flex or bend as much as cotton or nylon. As a result, you may find it challenging to wrap leather straps around the barbell when you first use them. You will have to "break in" the leather for a few months before you can use it with minimal effort.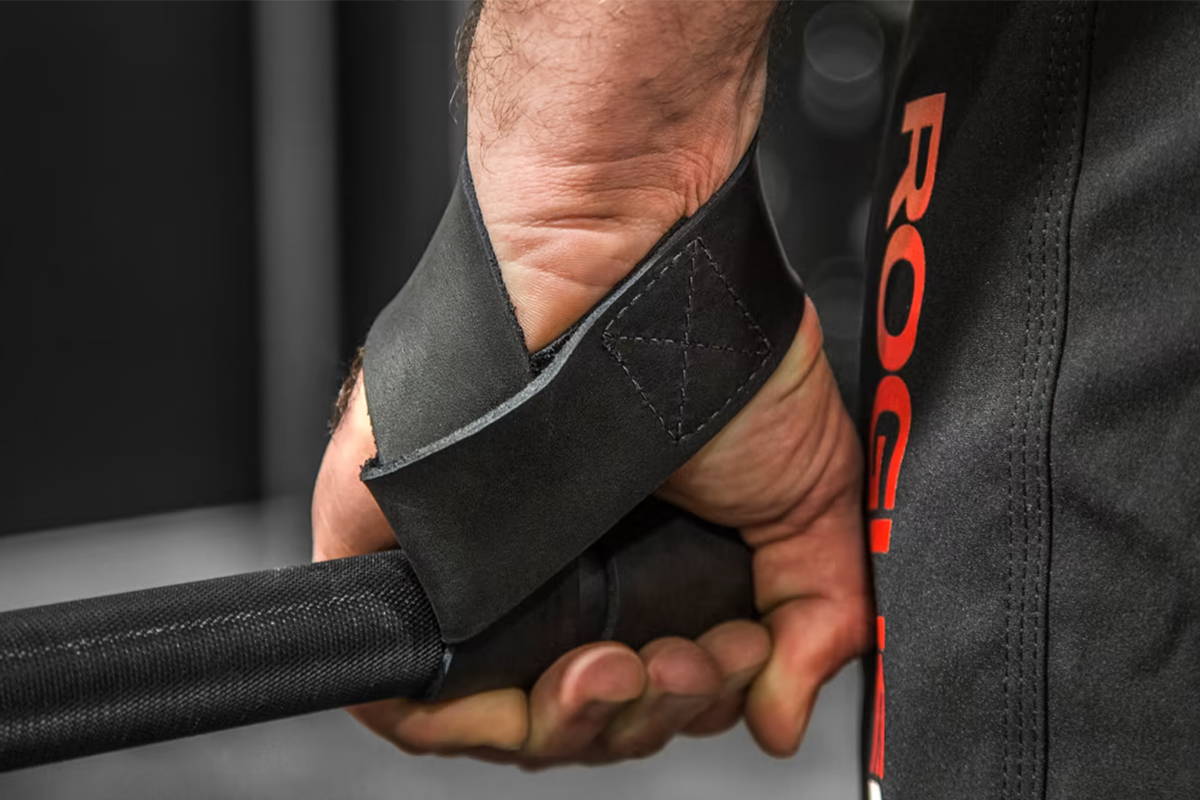 The leather straps are the most sweat-resistant in comparison to nylon and cotton. Just like the nylon, I recommend that you remove the leather straps from your bag every after workout to allow them to dry completely. So long as you're prepared to keep good leather maintenance practices, these straps will last you for a very long time.

Moreover, leather straps come in a variety of thicknesses, usually 2mm or 3mm. I personally prefer 2mm leather straps since anything thicker may feel bulky between your hand and the barbell and this may have an effect on the overall quality of your lift.
The leather strap comes at an almost similar price range as nylon straps. It goes without saying that ordering something special or custom-made will, of course, cost you more money. Because you won't need to replace the leather straps as frequently as you would a cotton strap, I can say that they offer a great value for money.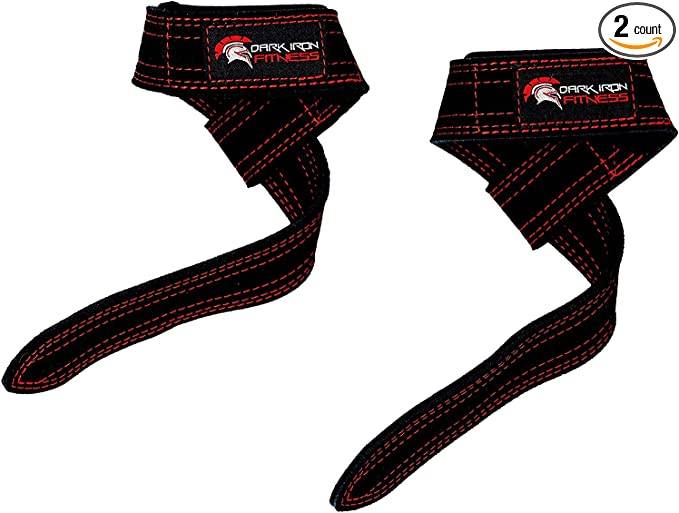 Which type of lifting straps are best?
I find that nylon lifting straps are the best option for most lifters. This is because a nylon strap strikes a nice balance between being durable enough to withstand wear and tear and having a non-stretch material for maximum grip support and longevity
What makes a good lifting strap?
An ideal lifting strap must offer the right balance of security, comfort, adaptability, and durability. It's also important that a lifting strap comes in non-stretch material for maximum grip support, no matter the weight.
Are padded or non padded lifting straps better?
Padded lifting straps would be quite uncomfortable for Olympic weightlifters and might restrict wrist movement, which is essential for certain lifts such as the clean and snatch. However, if you only use them for deadlifts, it wouldn't matter as much.
Between leather vs nylon vs cotton lifting straps, nylon straps offer just the right balance of durability, grip support, and comfort. For this reason, most recreational and competitive powerlifters opt to use nylon lifting straps.
Feel free to share your thoughts or leave some questions in the comment section below.
The Use of Lifting Straps Alters the Entire Load-Velocity Profile During the Deadlift Exercise // NLM:
https://pubmed.ncbi.nlm.nih.gov/33044371/
Ergogenic effects of lifting straps on movement velocity, grip strength, perceived exertion and grip security during the deadlift exercise // ScienceDirect:
https://www.sciencedirect.com/science/article/abs/pii/S0031938420305977
My name is Ihor and I have been a professional weightlifter since 1996. With over 20 years of competition experience, my resume includes European Champion in 2009 and the silver medalist at 2011's Senior World Championships – 105kg division.
I competed at the 2008, 2012 and 2016 Summer Olympics.
After hanging up my own competitive lifting shoes, I decided to share my huge background as a coach. I am currently coaching multiple athletes who are competing at national and international competitions.