Different treadmills offer a range of speeds depending on the model and type. Picking a treadmill with a speed range that fits with your workout goals is an important consideration, but how fast does a treadmill go?

I've explained the different treadmills below and their relative speed ranges so you can make the right choice for your home workout.
How fast can a treadmill go? - Treadmill speed varies according to the treadmill range, with entry-level models going up to 8-10 mph. Mid-range can go up to 12 mph, whilst the fastest treadmills at the high-end range offer max treadmill speeds upwards of 15 mph.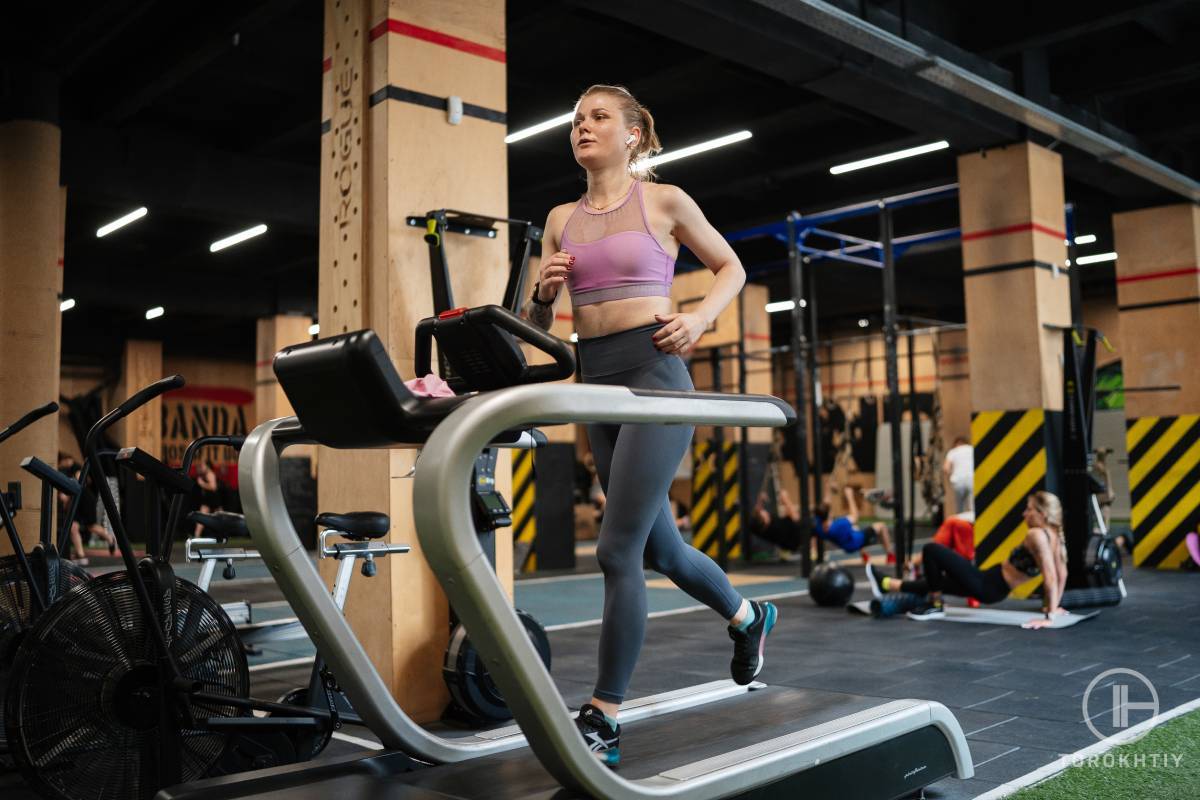 Factors Influencing Treadmill Speed
When thinking about treadmill speed, you can organize the different speeds in two ways. These are treadmill range and treadmill type. Let's take a look at both of them below.
Treadmill range can be grouped into budget, mid-range, and high-end.
Budget treadmills are great for improving your cardiovascular fitness and burning calories, but they have smaller 1.5-2.0 CHP motors compared to more expensive models. With this, you can expect top speeds of around 5-6 mph which would cater to walking and light jogging speeds.
However, some brands offer higher-end budget treadmills that have max speeds of 8-10 mph which is equivalent to a running speed.
Mid-range treadmills tend to have larger 3.0 CHP motors with some even possibly going up to 3.5 CHP. With a bigger motor comes a bigger speed range, You can expect the running belt to have a max speed of 10-12 mph, with some going up to 15 mph.
This is equivalent to a fast running pace, with many recreational runners not able to sustain this kind of pace for an extended period.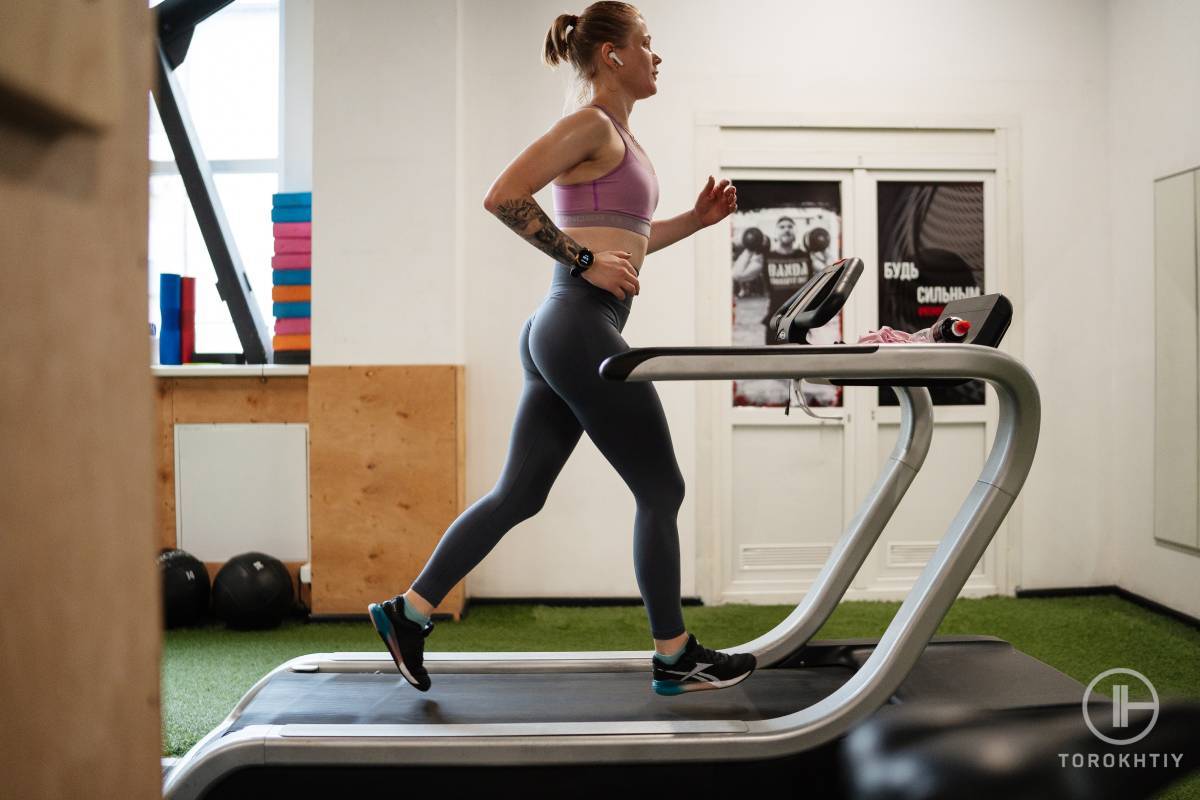 High-end treadmills are a big investment but offer a much higher motor quality and power of over 3.5 CHP. High-end treadmills offer the biggest speed range with max speeds of 12-15+mph.
To put this into perspective, 15 mph would be equal to a 4-minute mile which is only 17 seconds over the current world record.

Max speed range can also change depending on the treadmill type. Let's take a look at some of the different ones below:
As manual treadmills are powered by your body, they can essentially go as fast as you can manage. This means that technically, they don't have a max speed.
Some manual treadmills offer compact constructions that are primarily designed for walking whilst other high-end manual treadmills allow you to reach speeds of 20+ mph.
Commercial vs Home Treadmills
Compared to home treadmills, commercial treadmills tend to be much bigger and more expensive meaning they offer a higher max speed range.
Most home treadmills typically offer max speeds from 10-12 mph with some can go up to 15 mph. Commercial treadmills typically go up to 15+ mph, with some elite-level models reaching speeds of 25 mph but costing.


If you're looking for an under-desk treadmill offering great value for money, the ProForm L6 Treadmill is the perfect choice. The 47" L x 18" W Running deck uses ProForms ProShox cushioning technology and folds down to the floor, allowing convenient storage. It supports up to 250 pounds of max uses capacity and uses a 1.6 CHP motor that goes from 0-8 mph.
Olympic Weightlifting Champion
Understanding Treadmill Speeds
Now that you know the different speed ranges, understanding how the treadmill speeds work and what they mean is an important consideration.
At the front of each treadmill, the monitor should display a speed number that starts at 0.0, with some starting at 0.5-0.8. Most treadmill models allow you to increase the treadmill belt speed in 1/10 increments by using the normal or quick-press speed buttons.

Some treadmills may display the belt speed in different formats. If your machine uses the metric system, it will be in kilometers per hour (kph). If it uses the imperial system, it will be set in miles per hour (mph). If you get confused, remember 1 kilometer = 0.62 miles.

Understanding your treadmill speed can be difficult. Generally speaking, different speeds can be classified as followed: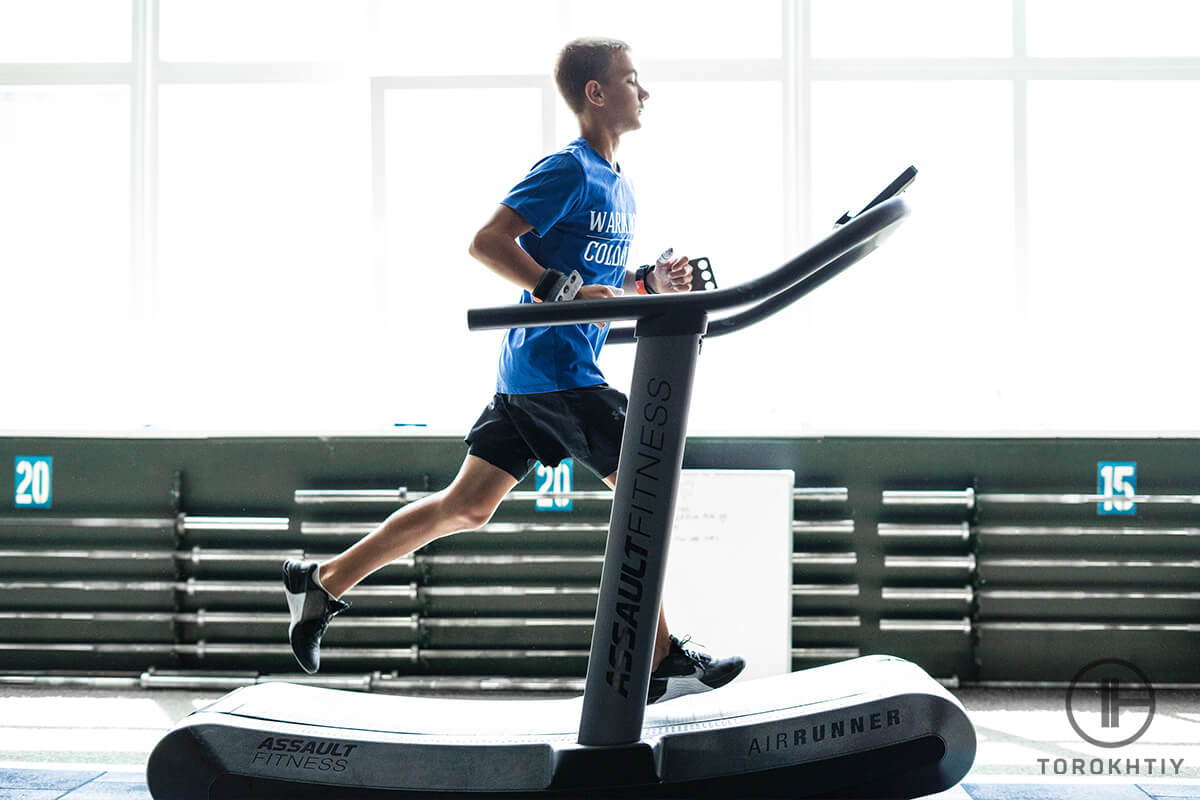 Walking Speeds (2-4 mph)
Jogging Speeds (4-8 mph)
Running Speeds (8+ mph)
To get your per-mile pace, divide your belt speed by 60. The equation would look as followed for a 5 mph belt speed: 60 ÷ 5 = 12 (1 mile pace = 12 minutes)
You can also use online treadmill pace calculators that do the hard work for you.
Speed Options for Different Fitness Levels
As with most things, a progressive and well-organized approach is always the best way to build your fitness. Exercising at a speed that's too easy for your fitness level may limit potential improvements whilst using a speed that's above your current level can be unsafe and lead to injury.
Decide what pace you want to run at according to your health and fitness goals and look to apply the general speed ranges below.
1. Beginner-Friendly Speed Ranges
As a beginner, it's recommended to start slowly and increase the running intensity as you feel more comfortable. For many beginners, a brisk walk or jog can feel like strenuous exercise if they are just starting out.
A treadmill speed of 0-5 mph is recommended for most beginners. A speed of 5 mph would be equal to a 12-minute mile pace which is around what you could expect for a beginner.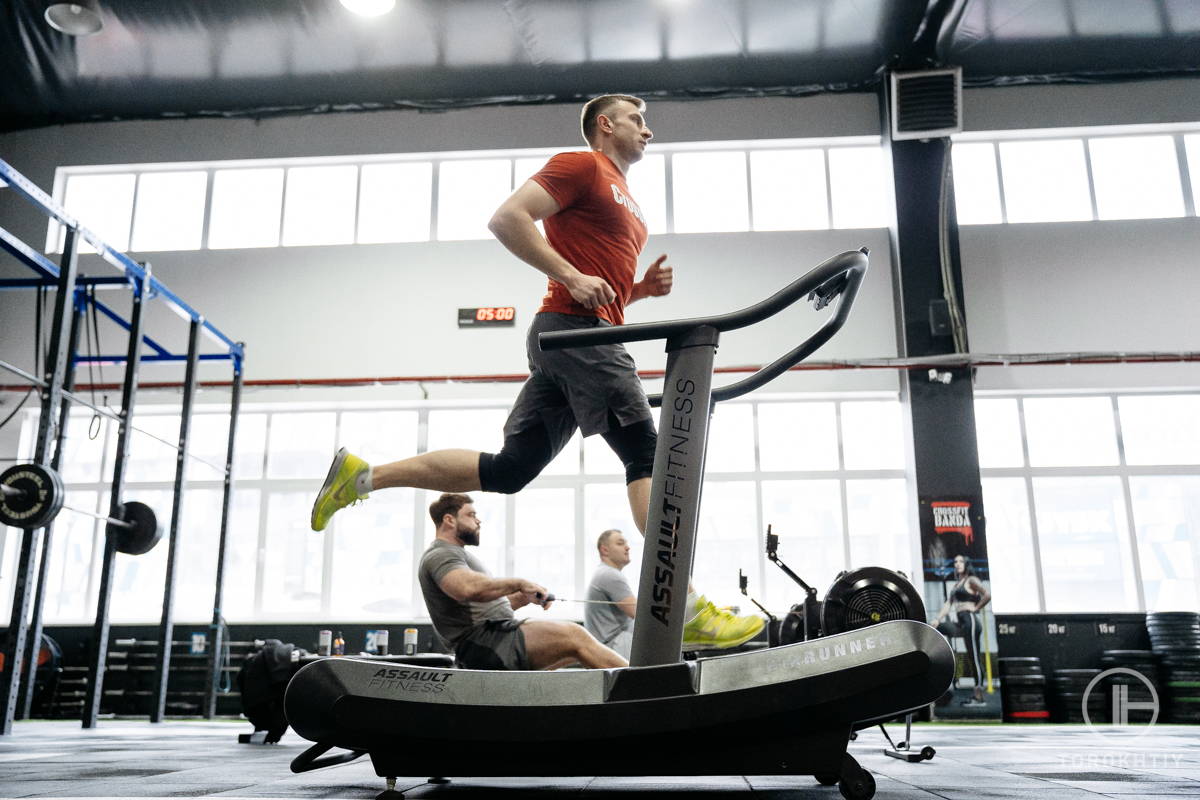 2. Intermediate Speed Ranges
As an intermediate runner, your main goal is to keep building on your running pace. You've established the correct running technique and shown steady improvement. Treadmill speeds of up to 5 mph have now become too easy meaning it's time to progress the speed range.
A treadmill speed of 5-8 mph would be considered a good intermediate speed range, with a belt speed of 8 mph equal to a 7.5-minute mile pace. This is probably more toward the upper-intermediate speed range that you can expect to use as an intermediate runner.

3. Advanced and High-performance Speed Ranges
A treadmill speed of 8+ mph is where most men and women tend to start running at what is considered a high-level pace. At an advanced and high-performance level, treadmill speeds of 12-15 mph and above are not uncommon.

To put that into perspective, a treadmill speed of 12 mph would equal a 5-minute mile pace, which is considered an elite level that can only be achieved with serious training and dedication.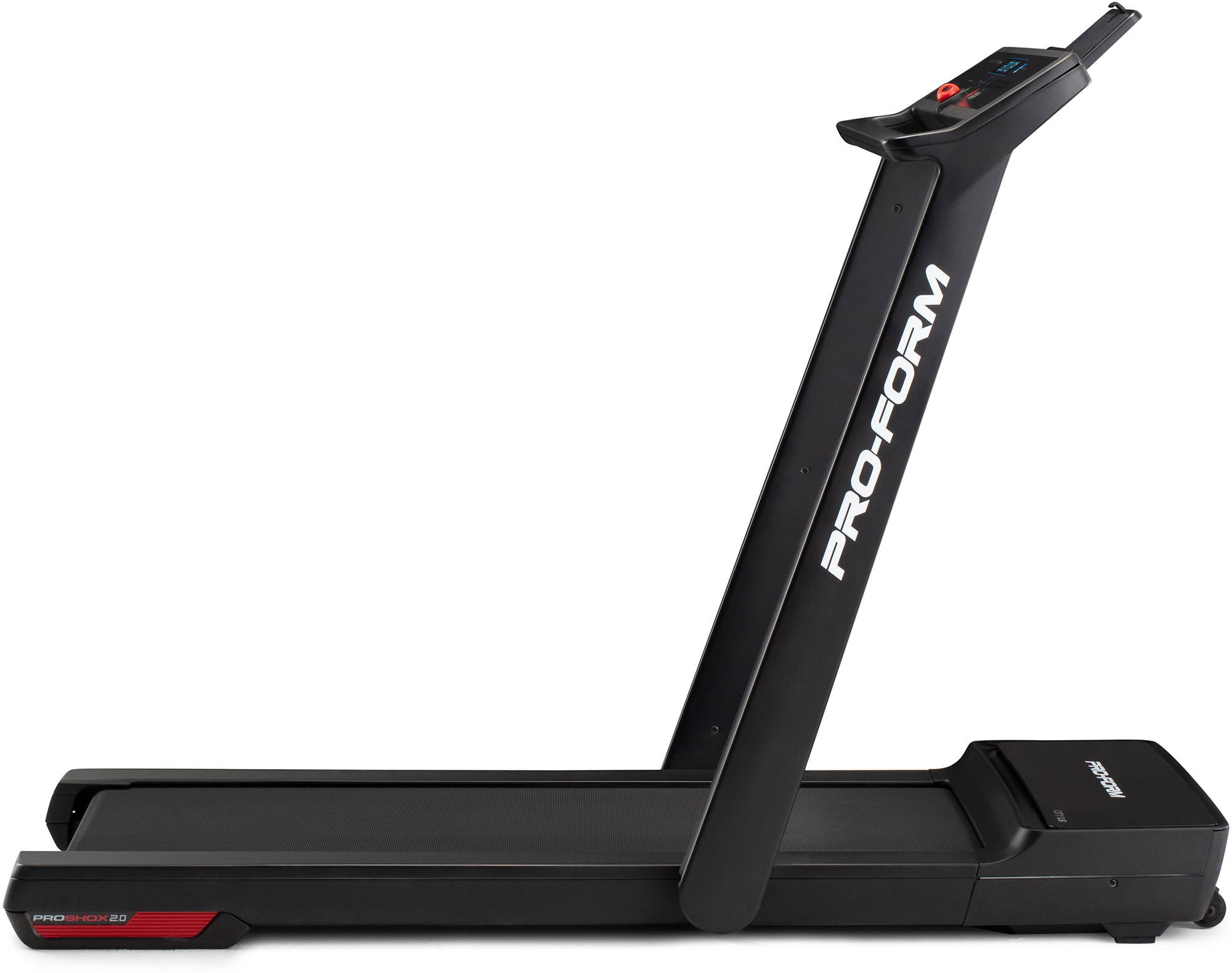 The ProForm City L6 Treadmill is an under-desk treadmill that uses a unique folding mechanism that folds down to the floor. The 47" L x 18" running deck supports up to 250 pounds and features ProForm's patented ProShox Cushioning. Powered by a 1.6 CHP motor, the running deck goes from 0-8 mph.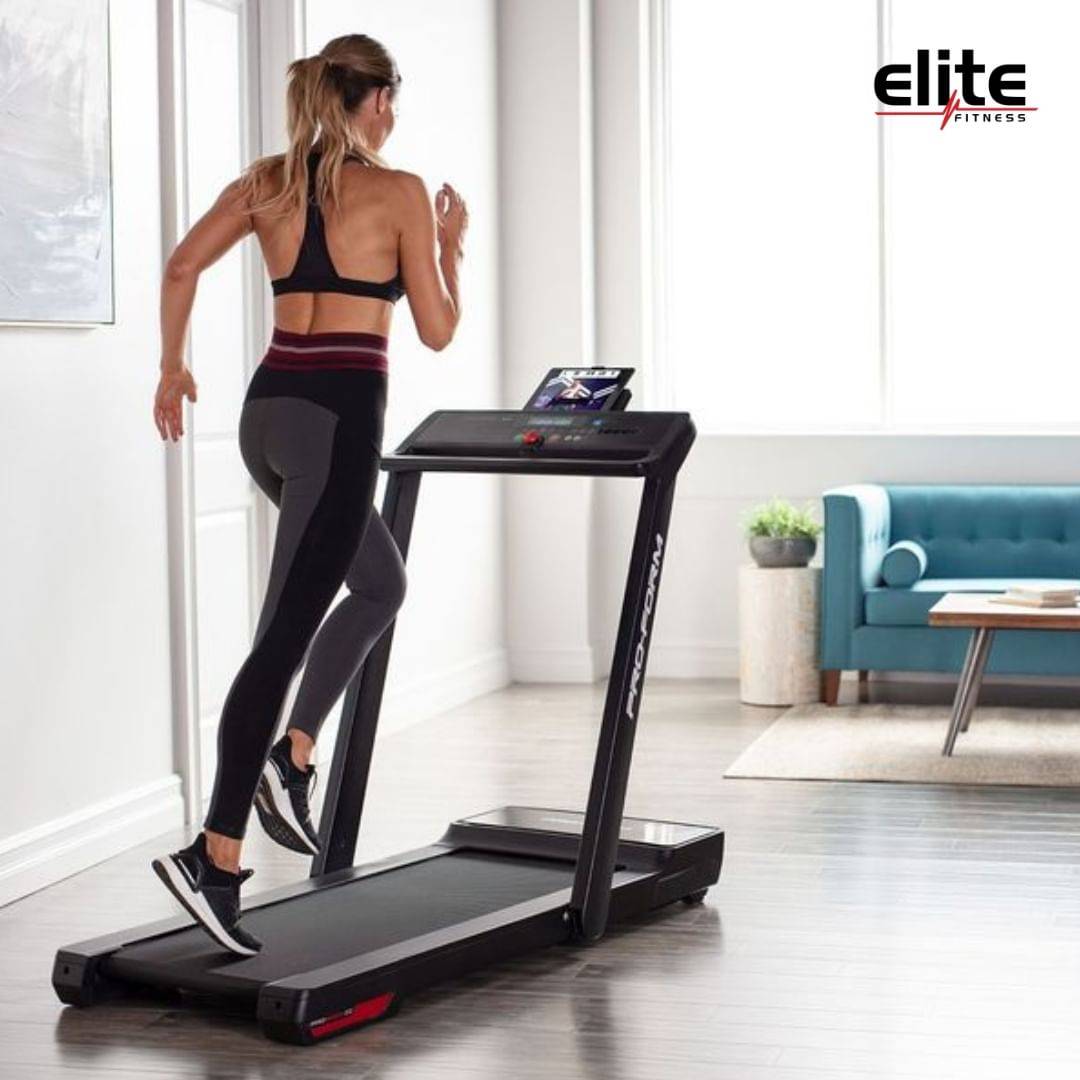 Alongside a 5" LCD screen and integrated speakers, ProForm offers a free 30-day iFit membership with thousands of live and on-demand trainer-led workouts.
Can Treadmills Go 20 Mph?
Some treadmills can go above 15 mph but it's uncommon. Most home treadmills and commercial gym treadmills have a speed cap of around 12-15 mph for safety regions. Some Olympic training gyms do have treadmills that reach upwards of 20 mph.
How Fast Is 7 on a Treadmill?
A speed of 7 on a treadmill means that the running belt is moving at 7 mph powered by the treadmill motor. This is equivalent to running a mile in 8 minutes and 34 seconds.
Is 12 Mph Fast on a Treadmill?
Generally speaking, speeds of around 4-5 mph would be a jog or light running pace. Most people would consider 8 mph as a running pace, meaning 12 mph would be a very fast running pace at an advanced or elite level.
So, how fast can treadmills go? The speed range on a treadmill is primarily determined by what treadmill category it falls into. Entry-level treadmills usually go up to 8-10 mph, mid-range models can go up to 12 mph, and high-end treadmills can go to 15+ mph.
Commercial treadmills tend to offer the fastest treadmill speed whilst manual treadmills can go as fast as your body can run. What treadmill speed range do you tend to use? What model do you have at home? Let me know in the comments below.
Mile run world record progression // Wikipedia: https://en.wikipedia.org/wiki/Mile_run_world_record_progression
WHAT IS A GOOD TREADMILL SPEED? (WALKING, JOGGING & RUNNING) // Treadmill: https://www.treadmill.run/what-is-a-good-treadmill-speed/
Treadmill Pace Calculator // Runhive: https://runhive.com/tools/treadmill-pace-calculator
Running Faster vs. Running Longer, Fitness and Cardio Benefits // Shape: https://www.shape.com/fitness/cardio/which-better-running-faster-or-longer
Running Faster vs. Running Longer, Fitness and Cardio Benefits // Medium: https://medium.com/runners-life/beginner-intermediate-or-advanced-what-is-your-running-level-2ebdae6d296e
With over 20 years in Olympic Weightlifting, our team does its best to provide the audience with ultimate support and meet the needs and requirements of advanced athletes and professional lifters, as well as people who strive to open new opportunities and develop their physical capabilities with us.
By trusting the recommendations of our certified experts in coaching, nutrition, dietology, and sports training programming, as well as scientific consultants, and physiotherapists, we provide you with thorough, well-considered, and scientifically proven content. All the information given in the articles concerning workout programming, separate exercises, and athletic performance, in general, is based on verified data. We ensure that you can rely on our professionals' pieces of advice and recommendations that can be treated as personalized ones which will benefit you and fully meet your needs.
Coach, PRO Olympic Weightlifter
Experience: 26 years
Best Results: Snatch - 208 kg,
C&J - 240 kg
My name is Ihor and I have been a professional weightlifter since 1996. With over 20 years of competition experience, my resume includes European Champion in 2009 and the silver medalist at 2011's Senior World Championships – 105kg division.
I competed at the 2008, 2012 and 2016 Summer Olympics.
After hanging up my own competitive lifting shoes, I decided to share my huge background as a coach. I am currently coaching multiple athletes who are competing at national and international competitions.
Olympic Weightlifting Champion
Experience: 21 years
Best Results: Snatch – 200 kg,
C&J - 240 kg
My name is Oleksiy Torokhtiy. I am a professional athlete with 20 years of experience in Olympic weightlifting. I have won multiple European, and World titles and have taken part in two Olympic Games (Beijing 2008, London 2012).
After finishing my career, I have committed myself to coach, and as of 2022, I've hosted 200+ weightlifting seminars all over the globe. I'm the founder of an international sportswear and accessories brand, Warm Body Cold Mind (my motto), author, and creator of a series of training programs and eBooks.
If you have any questions/suggestions/any other inquiry, you can reach out to us via email - reviews@torokhtiy.com
This article was written by our qualified author and proofread by expert with proven experience. When writing the article we use our expertise and data from open sources with strong reputation, scientific or medical based. The list of references is provided at the end of the article.
Our team of authors and experts includes professional athletes (Olympians, winners of European and World titles) PhD in Sport Science, certified coaches, sports nutritionists, CSCP, physiotherapists and other. Read more about the team here, and more about how we test here.