Admit it – when you see a treadmill, you think about
running
or jogging. And I don't blame you because a lot of people don't know anything about the benefits of walking on a treadmill. I'll go into more detail later, but first, let me paint you a picture.
You get off work where you were sitting behind a desk for 8 hours and you're dying to stretch your legs properly. You want some fresh air, but it's raining cats and dogs outside. There's a treadmill sitting all alone in the corner of your room, but you don't feel like running. In addition to that, the fresh air doesn't sound so appealing when it's raining outside.
Why don't you take a walk on your treadmill right here in your living room? You can even listen to some music. Sounds better than getting drenched outside, am I right?
This is just one of the benefits I'm referring to and it's honestly the least fun out of all of them. Get up from that couch, grab your shoes and let's see why you should take a walk in your living room! Or… Wherever your treadmill is. You know what I mean.
Let's walk!
What are the benefits of walking on a treadmill? Walking on a treadmill can improve your cardiovascular health, increase calorie burning and enhance your leg strength. It's also more convenient than walking outside and has less impact on your joints (especially if the weather is not to your advantage).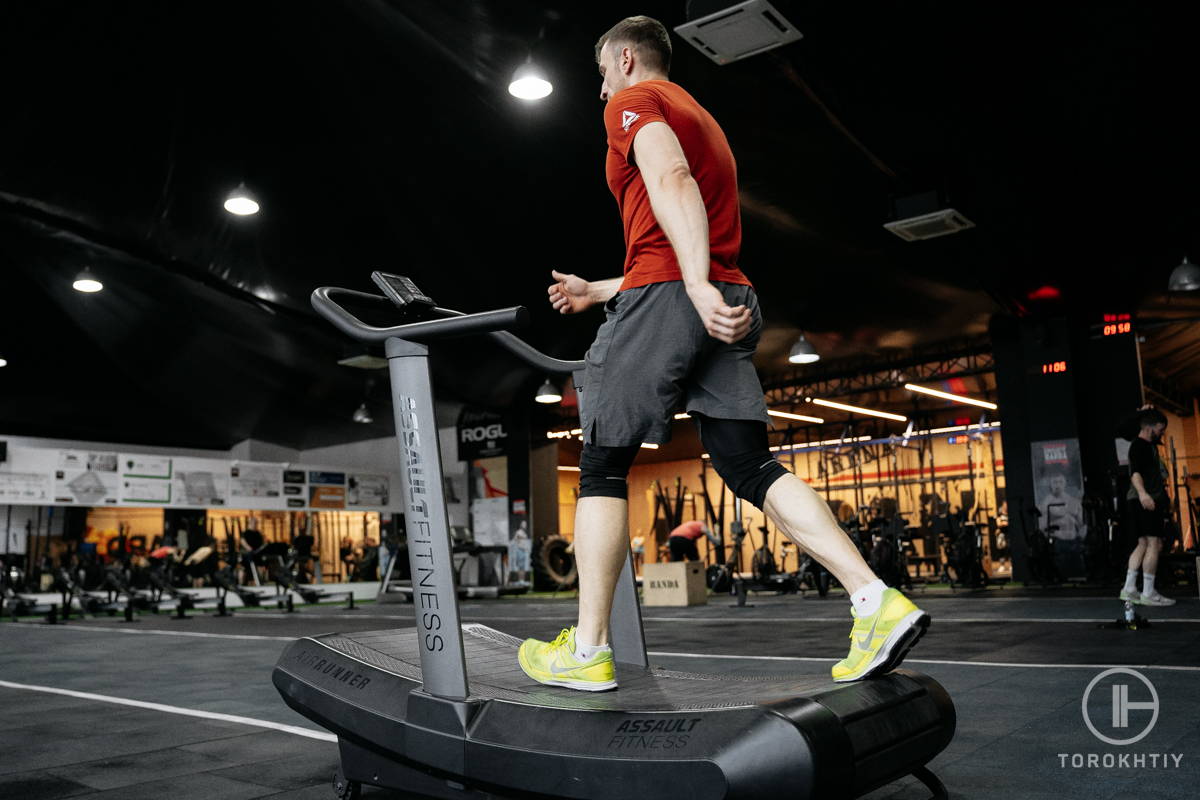 7 Main Benefits of Walking on a Treadmill
Is walking on a treadmill good exercise? Yes! That's it - end of the article. So, you like the rain and have no problem walking in it. Kudos to you, but in case you're the complete opposite, then you won't be caught getting soaked outside - that's only if you have a treadmill anywhere near you.
I'm not giving up, though, because I have a whole list of things that will show you the pros of walking on a treadmill. I'll admit it, nothing beats fresh air and nature. A piece of equipment can't replace taking a walk in nature. Listening to birds' chirp, hearing the bugs buzz and petting a random cat that comes your way… Ooh, I just want to run outside right away.
The thing is, walking outside does have its limitations and sometimes, a treadmill is the better choice.
1. Weight Management and Fat Loss
I'll make a safe assumption and say this is what most of you want to see, so I'll put it first on my list. Yes – walking on a treadmill can help you lose weight. And if you're one of the lucky ones that sees the number they want to see on the scale, you'll be happy to know your treadmill can also help you maintain that perfect weight.
2. Joint–Friendly Exercise
If you're recovering from a recent injury or just have issues with your joints, taking a walk on a treadmill is a great option for you. You'll still get your workout, but it will be nice to your joints because walking on a treadmill is low – impact. This means that it puts a lot less stress on your joints, hips and knees than running or jumping.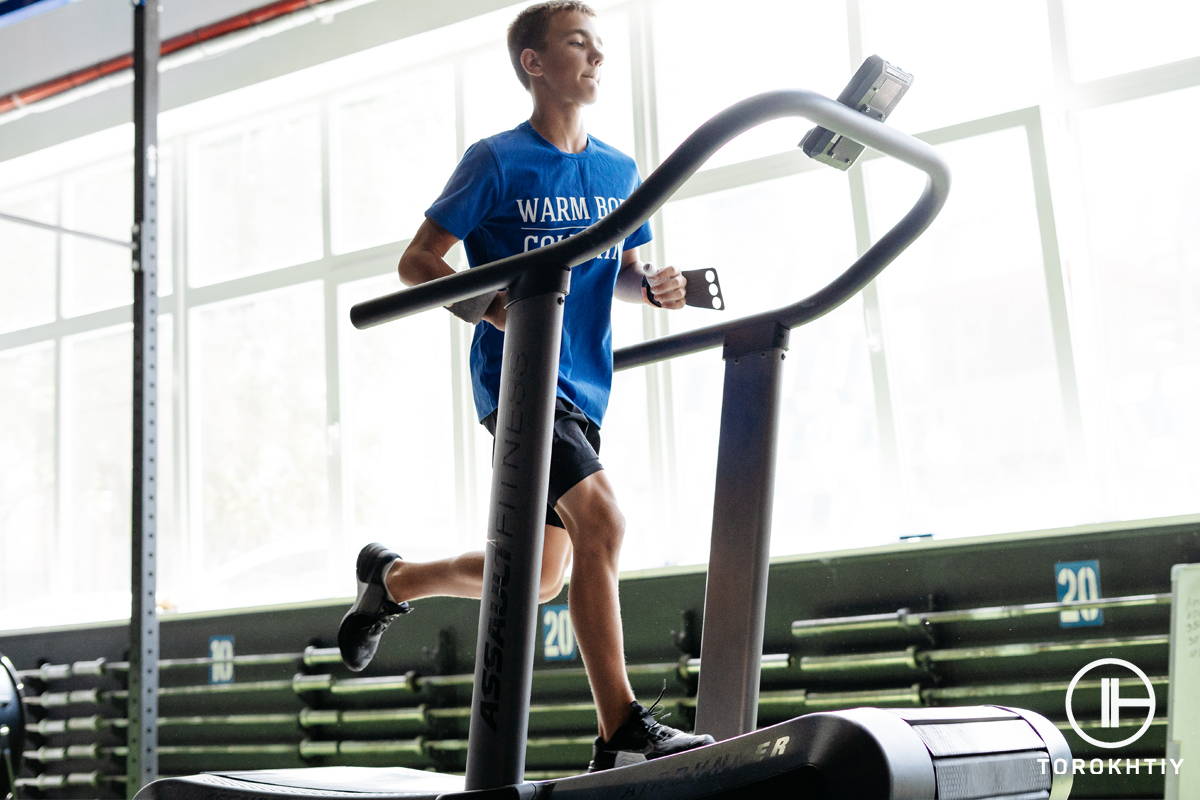 3. Bone Health and Strength
4. Mental and Emotional Well – Being
5. Convenience and Accessibility
Let's circle back to that picture of you walking in your living room and you'll see exactly what I mean. If you're taking a walk on a treadmill, you don't care what time of day it is or what the weather is like. Also, it can help you stay consistent with your workout because it's just easier than getting dressed and going outside.

Those looking for a solid medicine ball might want to consider choosing the Titan Fitness Soft Medicine Ball. Made from faux leather, this medicine ball is durable and functional. It can be found in the 14-pound weight. Essentially, this medicine ball will offer you some great features and allow you to perform all your workout routines.
Olympic Weightlifting Champion
6. Customizability and Progress Tracking
Have you ever tried adjusting the slope or intensity of your street? It sounds completely ridiculous, I know. But this is exactly what I mean. A treadmill lets you control the incline and the intensity of your workout. You track your progress and also increase the intensity over time if you opt for a treadmill.
7. Long – Term Health Benefits
A lot of people don't think about the long-term benefits a workout can have because they usually want the results right away (and they usually just want to lose weight). But walking on a treadmill is so much more than weight loss. It'll help you improve your cardiovascular health; you'll be at less risk for chronic illnesses and your lifestyle will just be overall healthier. What does walking on a treadmill do? By hopping onto the treadmill, you'll be able to get the answer to the question firsthand
How to Choose the Best Treadmill for Walking: 6 Tips to Consider
If you plan on walking on a treadmill every day, you might as well invest in a good one!
Before I invest in a new piece of gym equipment, I always make sure to do my research. I'll sit at my computer and read reviews before deciding what I want to get.
The thing with reviews is – a lot of them turn out to be ads. And there's nothing wrong with ads, don't get me wrong. But seeing that something is an ad can make the review seem less credible.

If you don't want to take that route and spend hours reading reviews, there are things that you can consider before buying a new treadmill.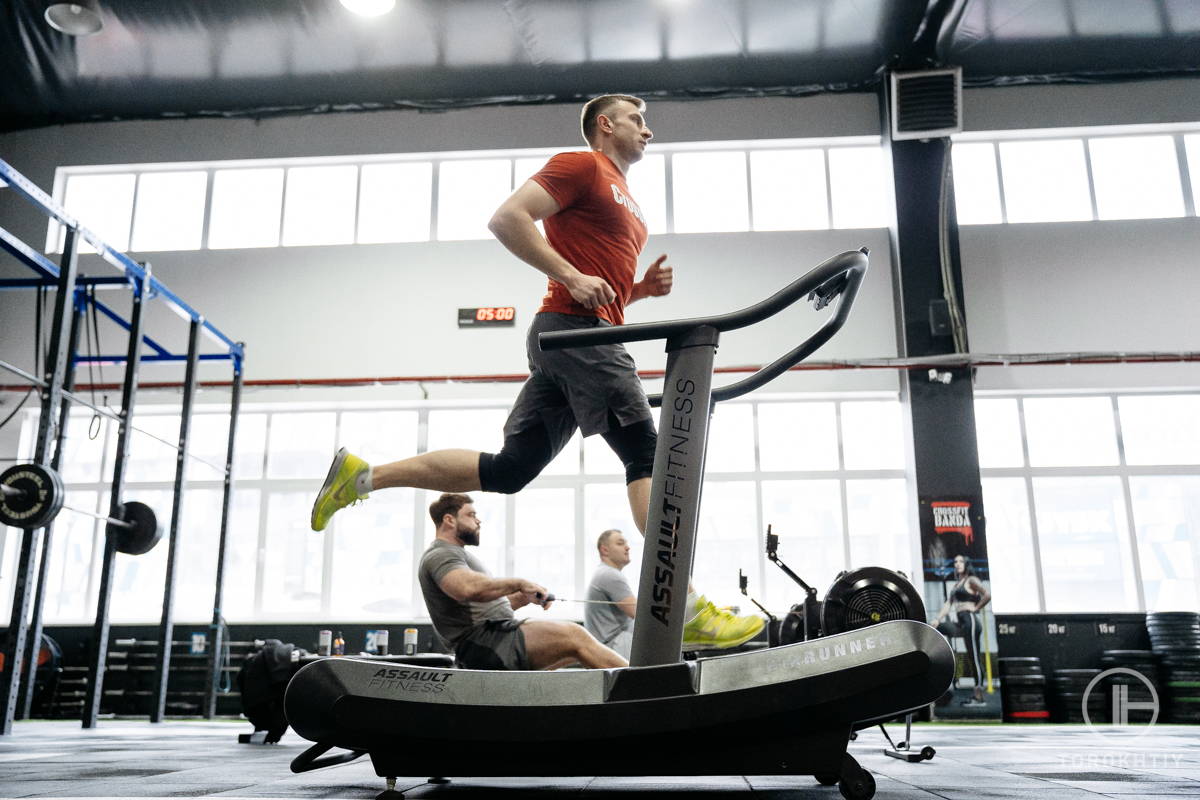 You'll need to look out for the size of the walking surface (also known as a belt). Your treadmill's belt should be at least 20 inches wide and 50 inches long.
You wouldn't think speed range would be that important for walking, but it can contribute to your walks quite a bit. A speed range from 0.5 to 4.0 mph is ideal because it will let you adjust the speed to whatever's comfortable for you. Which brings me to my next point - comfort.
4. Comfort/Impact On Your Joints
Treadmills have cushioning to absorb impact, which is what makes them so joint-friendly. So, get something with quality cushioning; it will make your joints happy, and it will also prevent injuries (yes, those can happen even while walking).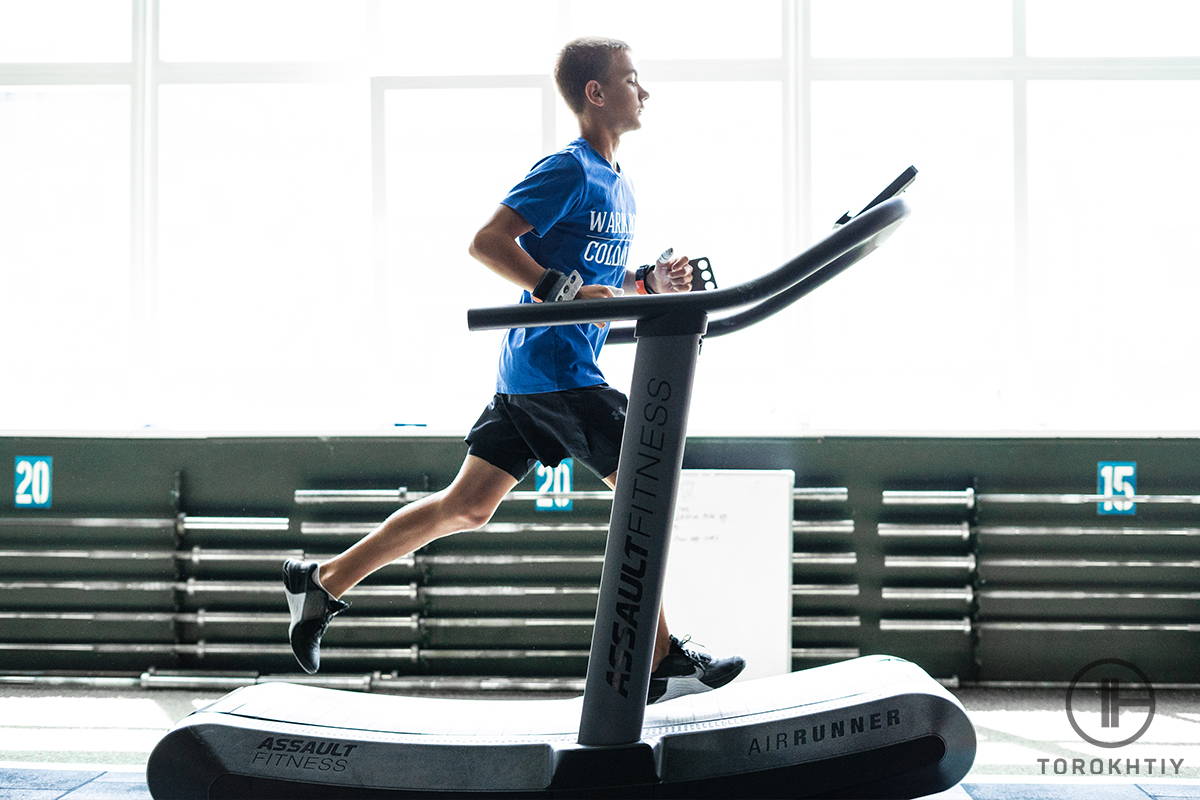 Incline is a nifty feature, too, although it's not as important for walking. But if you're rather experienced and have been going on walks for years, having an incline of 0-10% (or more!) is going to be a nice touch. You won't get bored, and you'll be able to make your walks more challenging. You know how walking uphill makes you feel it in your legs? Well, an incline can do the exact same thing for you.
Last but certainly not least, you want something durable. This is where online reviews come in handy because a lot of them will mention weight capacity and sturdiness. Your treadmill doesn't have to last you until the end of time, but you also don't want to invest in something that's going to fall apart as soon as its warranty expires.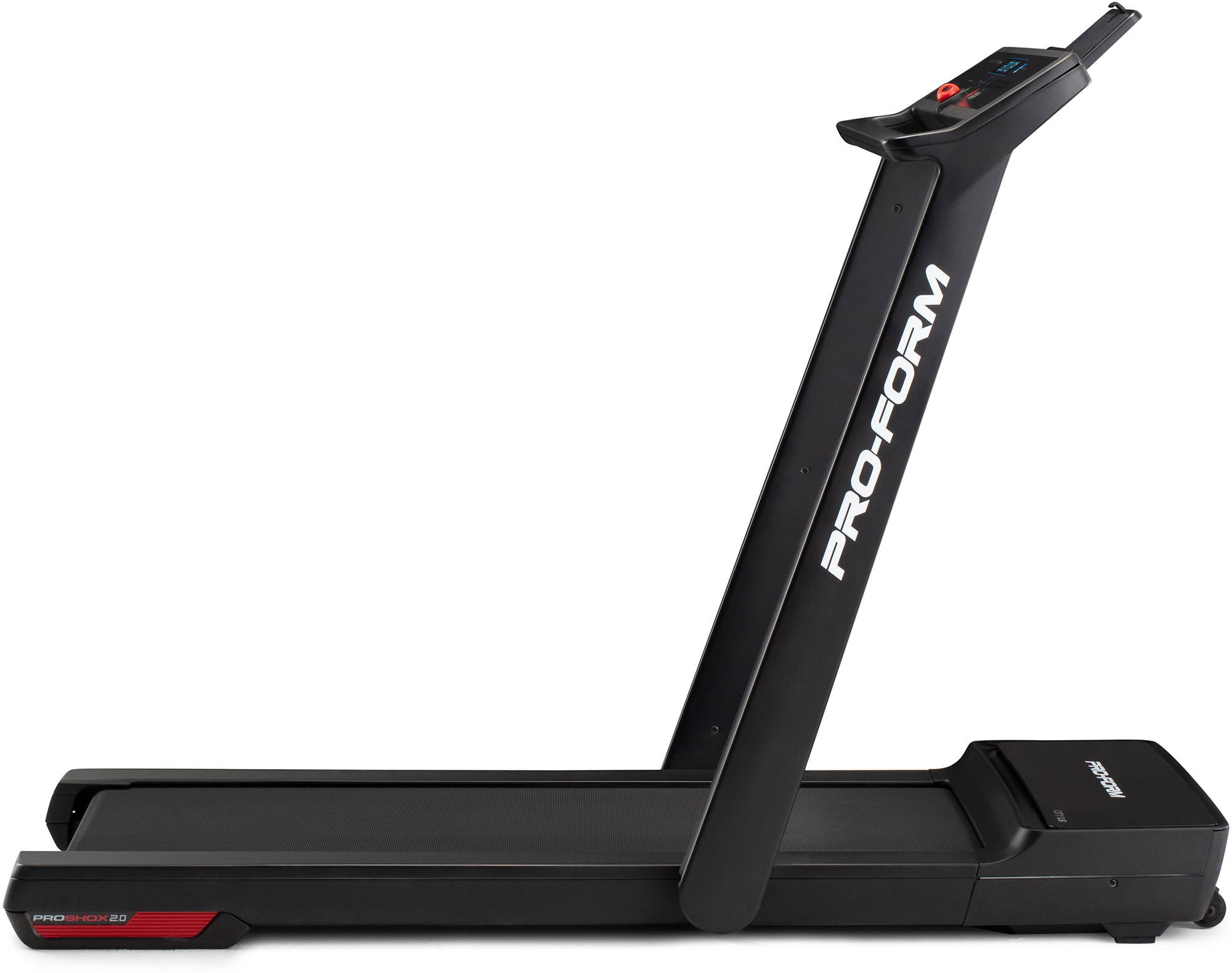 To make your life easier and to spare you hours of reading online reviews, I have one of my favorite treadmills to introduce you to! It pretty much incorporates all of the features you should look out for if you're in the market for a new treadmill.
This one was practically made for home gyms because it's foldable so you can just tuck it in your closet after your workout. You know… If you don't want it staring at you from across the room, reminding you to take your daily walk because you already missed yesterday's. It's got a speed of 0-8 MPH so you can make your walk as challenging as you want. I mean, you can sprint if you want too!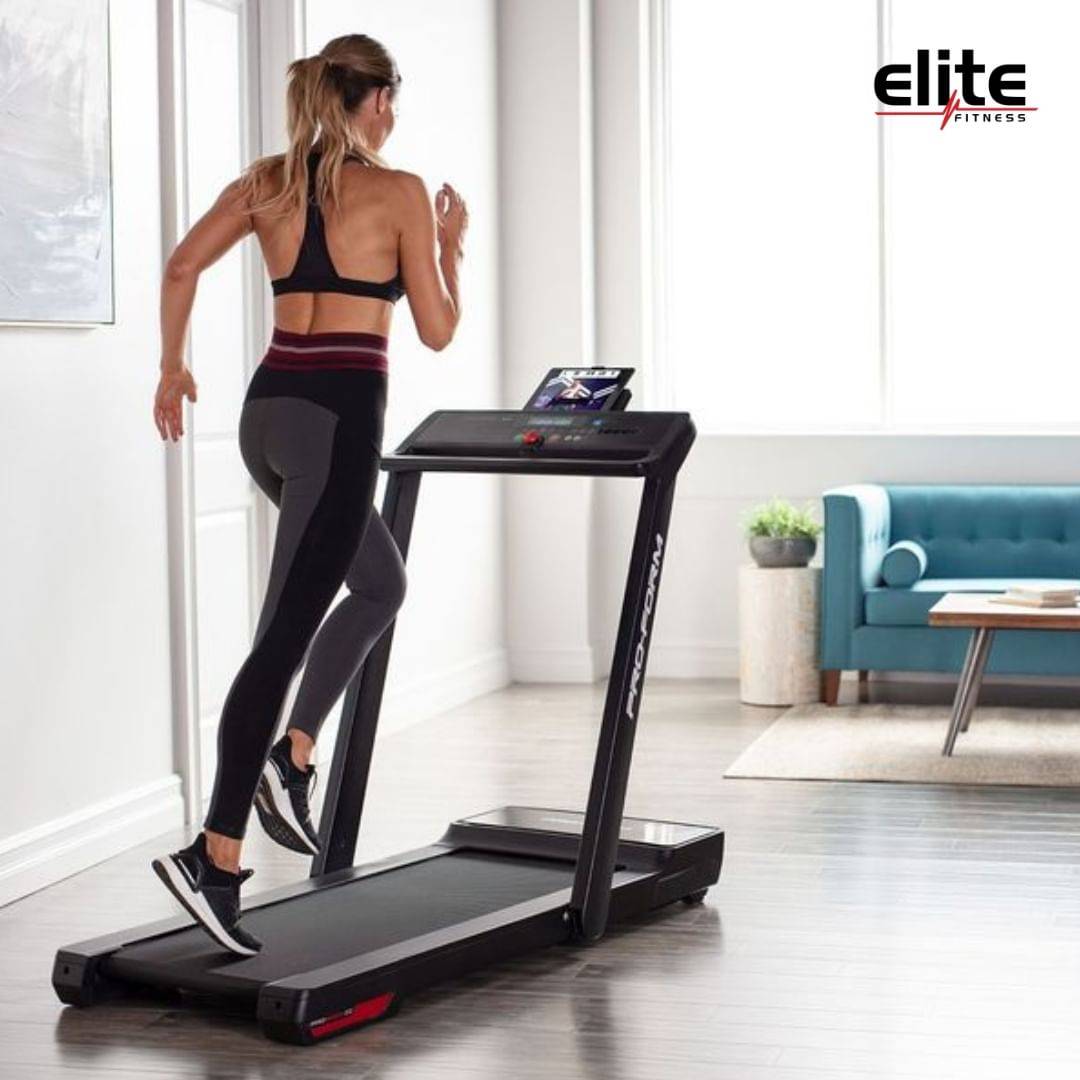 The ProShox cushioning absorbs so if you have issues with your joints or just want something that's going to be kind to them, this is what you want.

To be frank, I do have one small complaint to make, and that would concern the screen size. At 5'', you'll see everything that you need, but you may need to squint a little bit. I mean, it's not a major flaw. But if I had to pinpoint one thing, this is the thing I'd go for. Not a huge deal, or a deal-breaker by any means.

Comfortable running surface
How Long Should I Walk on a Treadmill to See Results?
If you want to see results from walking on a treadmill and you're a beginner, try walking for about two and a half hours per week and spread it over a few walks per day. Start small and increment it as time goes on. As you get more experienced, and your body adjusts more, you can increase that time.
Is the Treadmill Good for Losing Belly Fat?
In short – yes! Just like any cardio-centered exercise. But keep in mind that belly fat is stubborn, so if you want to see results - focus on nutrition. What you put inside your body has a huge impact on belly fat (addition or reduction). A combination of walking on treadmill every day and eating healthy is a killer for belly fat. Literally.
Is Walking on a Treadmill 30 Minutes a Day Enough?
Yes, 30 minutes a day can be enough if you want to improve cardiovascular health. But that number depends on what you're trying to achieve. What's your end-goal? If you're trying to lose some weight, you'll need to kick it up a notch and do more than 30 minutes of walking.
That was quite the stroll, wasn't it? We've covered all of the benefits of treadmill walking and I've recommended a fantastic treadmill for you to check out, if you don't have one (or even if you do, it might be an upgrade). If you're still debating on whether you should take a walk on your treadmill – try it and then thank me later. If you don't thank me, I'll just walk it off.
But enough about me! Tell me about you. Tell me about your experiences. How did you find this article? Did it answer every question you had coming into it? If yes - great! If not - tell me; I'd love to hear them. Do you take walks on a treadmill, or do you go outside? Which do you prefer and why? What are some of the treadmill walking benefits you've experienced? Leave all of these in the comments below!
Effect of walking exercise on abdominal fat, insulin resistance and serum cytokines in obese women // Pubmed: https://pubmed.ncbi.nlm.nih.gov/25566464/
Exercise helps ease arthritis pain and stiffness // Mayoclinic: https://www.mayoclinic.org/diseases-conditions/arthritis/in-depth/arthritis/art-20047971
Slowing bone loss with weight-bearing exercise // Health: https://www.health.harvard.edu/staying-healthy/slowing-bone-loss-with-weight-bearing-exercise
Experimental effects of brief, single bouts of walking and meditation on mood profile in young adults // Ncbi: https://www.ncbi.nlm.nih.gov/pmc/articles/PMC6064756/
Walking for health and fitness // Pubmed: https://pubmed.ncbi.nlm.nih.gov/3282085/
Walking – the first steps in cardiovascular disease prevention // Ncbi: https://www.ncbi.nlm.nih.gov/pmc/articles/PMC3098122/
With over 20 years in Olympic Weightlifting, our team does its best to provide the audience with ultimate support and meet the needs and requirements of advanced athletes and professional lifters, as well as people who strive to open new opportunities and develop their physical capabilities with us.
By trusting the recommendations of our certified experts in coaching, nutrition, dietology, and sports training programming, as well as scientific consultants, and physiotherapists, we provide you with thorough, well-considered, and scientifically proven content. All the information given in the articles concerning workout programming, separate exercises, and athletic performance, in general, is based on verified data. We ensure that you can rely on our professionals' pieces of advice and recommendations that can be treated as personalized ones which will benefit you and fully meet your needs.
Coach, PRO Olympic Weightlifter
Experience: 26 years
Best Results: Snatch - 208 kg,
C&J - 240 kg
My name is Ihor and I have been a professional weightlifter since 1996. With over 20 years of competition experience, my resume includes European Champion in 2009 and the silver medalist at 2011's Senior World Championships – 105kg division.
I competed at the 2008, 2012 and 2016 Summer Olympics.
After hanging up my own competitive lifting shoes, I decided to share my huge background as a coach. I am currently coaching multiple athletes who are competing at national and international competitions.
Olympic Weightlifting Champion
Experience: 21 years
Best Results: Snatch – 200 kg,
C&J - 240 kg
My name is Oleksiy Torokhtiy. I am a professional athlete with 20 years of experience in Olympic weightlifting. I have won multiple European, and World titles and have taken part in two Olympic Games (Beijing 2008, London 2012).
After finishing my career, I have committed myself to coach, and as of 2022, I've hosted 200+ weightlifting seminars all over the globe. I'm the founder of an international sportswear and accessories brand, Warm Body Cold Mind (my motto), author, and creator of a series of training programs and eBooks.
If you have any questions/suggestions/any other inquiry, you can reach out to us via email - reviews@torokhtiy.com
This article was written by our qualified author and proofread by expert with proven experience. When writing the article we use our expertise and data from open sources with strong reputation, scientific or medical based. The list of references is provided at the end of the article.
Our team of authors and experts includes professional athletes (Olympians, winners of European and World titles) PhD in Sport Science, certified coaches, sports nutritionists, CSCP, physiotherapists and other. Read more about the team here, and more about how we test here.