Implementing functional fitness deadlift workouts is the best way to ramp up your endurance and power. Combining the deadlift with things such as burpees and pull-ups is the best way to reach that perfect, lean body you've been dreaming of.
Unfortunately, finding the best deadlift WOD can be a bit tricky. There are so many options out there, which is why it's hard to find the optimal one for your exercise goals. To help you out, we've decided to analyze the most popular workouts.
The most popular functional fitness deadlift workouts include the Seven, Deadlift Annie, and Death by Deadlift. Your choice of training will vary based on the required intensity, workout duration, and the muscle groups you wish to develop.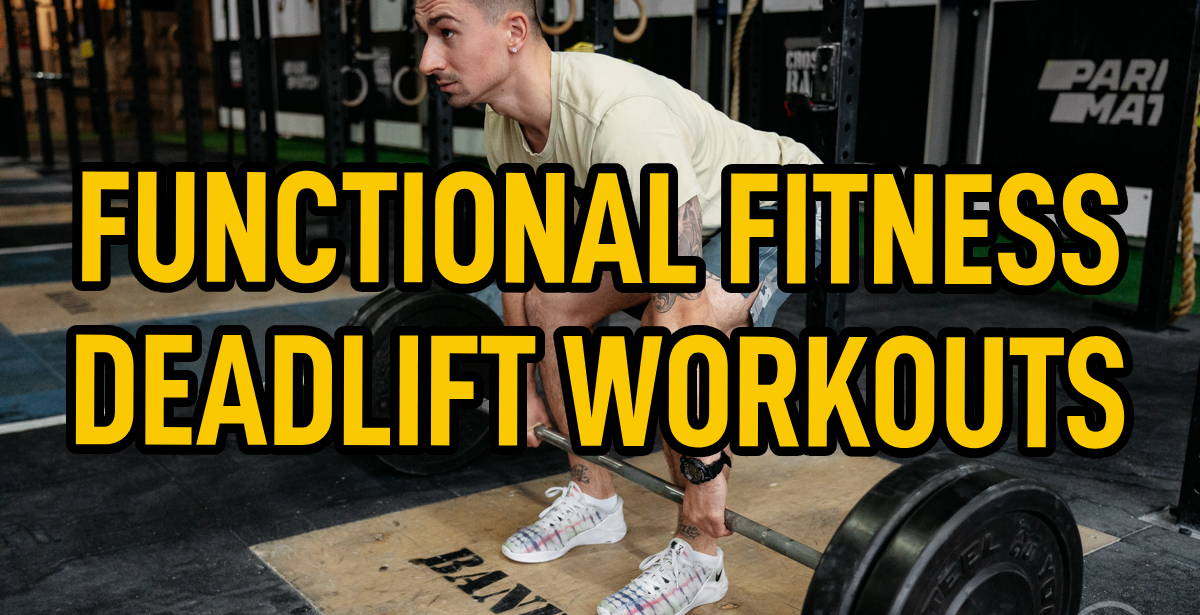 Do Functional Fitness Athlets Do Deadlifts?
Nowadays, functional fitness is considered one of the best high-intensity training, rising in popularity with each passing year. This type of workout provides numerous benefits, including an increase in cardio-vascular capabilities, agility, power, speed, and coordination.
That being said, deadlifts are a perfect addition to any type of functional fitness workout. This exercise helps numerous muscle groups and is recognized as one of the best whole-body training you can go with. Aside from helping amateur athletes, the deadlift functional fitness WOD is also excellent for professionals doing various sports.
4 Benefits of Functional Fitness Deadlift Workout
Functional fitness workouts with deadlifts can provide numerous benefits, including:
Although functional fitness doesn't focus on strength, it's still one of the major benefits of this workout. That being said, adding exercises such as the deadlift makes a lot of sense. This type of workout can significantly increase the strength of your glutes, trapezius, and hamstrings, but also your lower and upper back.
The deadlift helps you build strength that has real-world application. You can use it when lifting, lowering, and carrying heavy objects. Among others, this is why the exercise is so popular among military men and women, as something that could help them in the field.
2. Adds Versatility to Your Workout
When talking about the deadlift, most people think about the standard version of the exercise. Truth be told, there are lots of different variations of this training, each putting emphasis on different muscles. That being said, you can experiment a lot with the deadlift.
Even better, this type of training affects your entire body, which, in the end, is the whole point of functional fitness. The deadlift works just about every muscle group, so you can easily combine it with other types of exercises.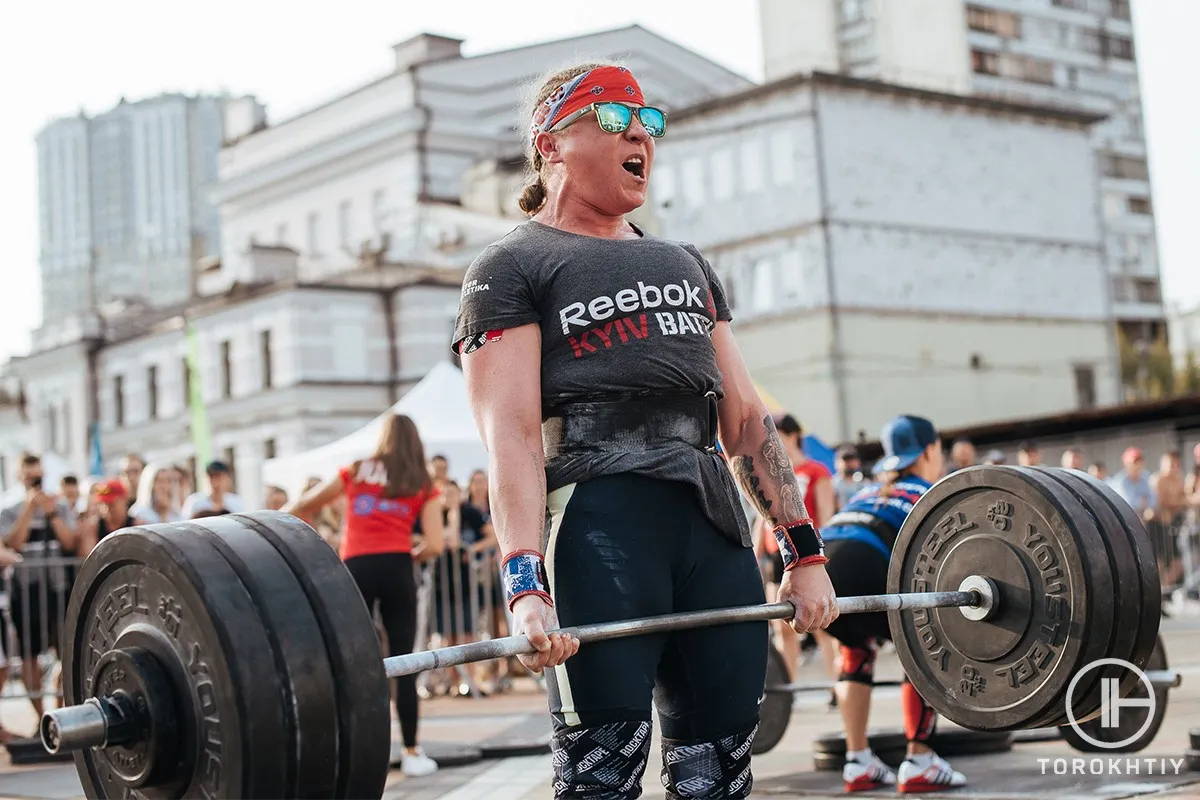 Based on a
limited study
, the deadlift might actually improve your bone density. According to the data, a group of young men and women performed a deadlift workout for 24 weeks straight. Following the study, they exhibited improved bone mineral density.
This data is especially important for people with osteoporosis and other degenerative bone conditions. In theory, implementing a deadlift functional fitness workout can help not only your bone tissue, but also strengthen the surrounding muscles. As such, the training might promote vitality and mobility.
Given that the deadlift is a complex exercise that involves several types of movements, it can help you do other types of training. In fact, if you take a look at popular functional fitness exercises, you'll notice that a lot of them utilize deadlift-like motions.
Specifically, the deadlift might improve the technique of your snatches, Olympic cleans, and kettlebell swings. Furthermore, experts classify this type of exercise as one of the 9 foundational functional fitness movements.
5 Most Popular Functional Fitness Deadlift Workouts
The thing about adding the deadlift to your functional fitness routine is that the exercise can work as a stand-alone, or you can combine it with other exercises. So, here are a few combinations you might wish to consider:
Seven, or Magnificent Seven, is probably the most complex and most difficult functional fitness workout involving the deadlift. It works just about all muscle groups, and by the time you're finished, you will be completely drained.
Keep in mind you can make the workout slightly easier by changing a few of these exercises. However, if you do so, try to add an exercise that works for the same muscle group.
7 Deadlifts
7 Kettlebell swings
7 Knees to elbows
7 Burpees
7 Pull-ups
7 Box jumps
7 Thrusters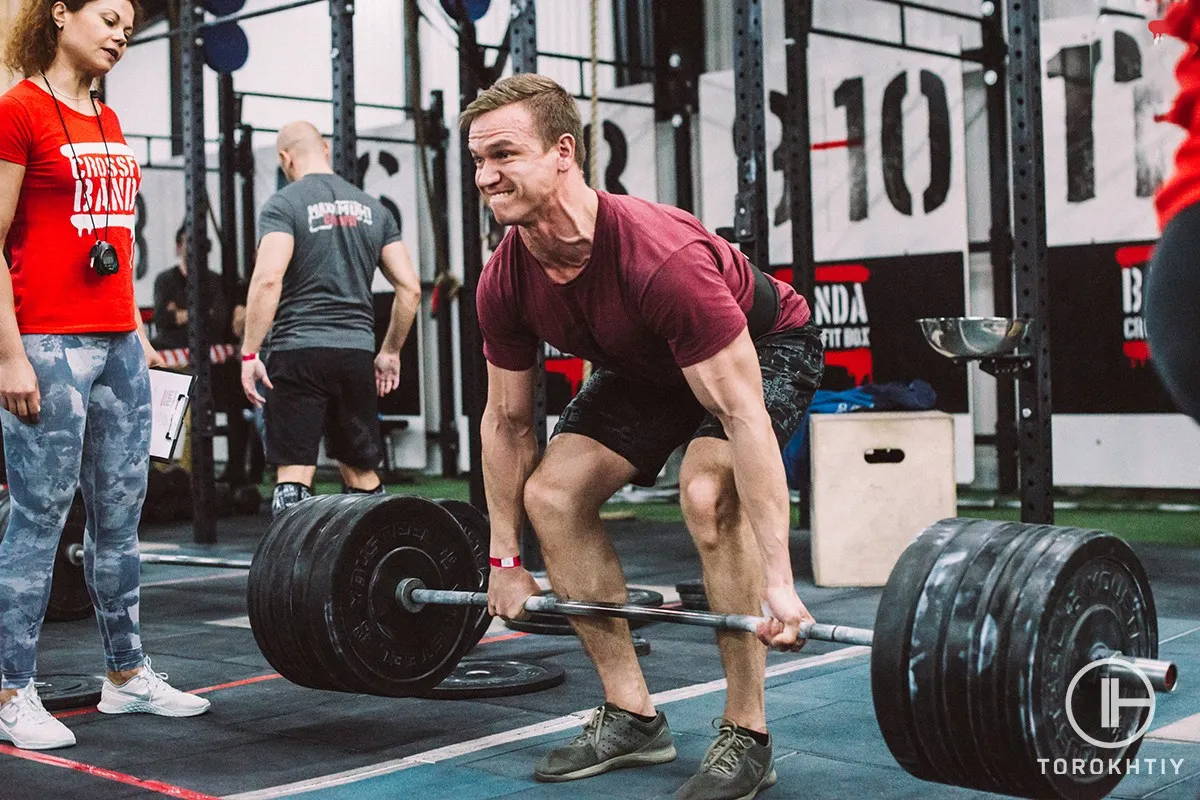 As its ominous name implies, this workout is meant to push you to the very limit. Although not as complex as some other workouts on the list, Death by Deadlift can still be interesting and challenging.
First off, you'll have to establish your deadlift maximum. Then, use 60% of the max weight for your reps. Keep in mind that you'll only be doing the deadlift during this one. During the first minute, you'll need to do one rep. During the second, two reps, and so on.
1 Deadlift repetition during the 1st minute.
2 Deadlift repetitions during the 2nd minute.
3 Deadlift repetitions during the 3rd minute, etc.
Deadlift Annie is a good solution if you're looking for a timed workout. This training lasts 20 minutes, during which you alternate between 3 exercises (the deadlift, the double unders, and the sit-ups). It's the most intricate workout on this list, so you'll probably need some time to get used to it.
Like with most of the entries on the list, you're free to slightly alter the number of reps if the WOD is too hard. The only saving grace is that you're progressively reducing the number of reps with rounds, but you'll still start feeling overwhelmed after 10 to 15 minutes.
It's worth noting that the deadlift is the only exercise out of the three that gets harder as you increase the weight with rounds.
20 Deadlifts
50 Double Unders
50 Sit-ups
15 Deadlifts
40 Double Unders
40 Sit-ups
10 Deadlifts
30 Double Unders
30 Sit-ups
5 Deadlifts
20 Double Unders
20 Sit-ups
5 Deadlifts
10 Double Unders
10 Sit-ups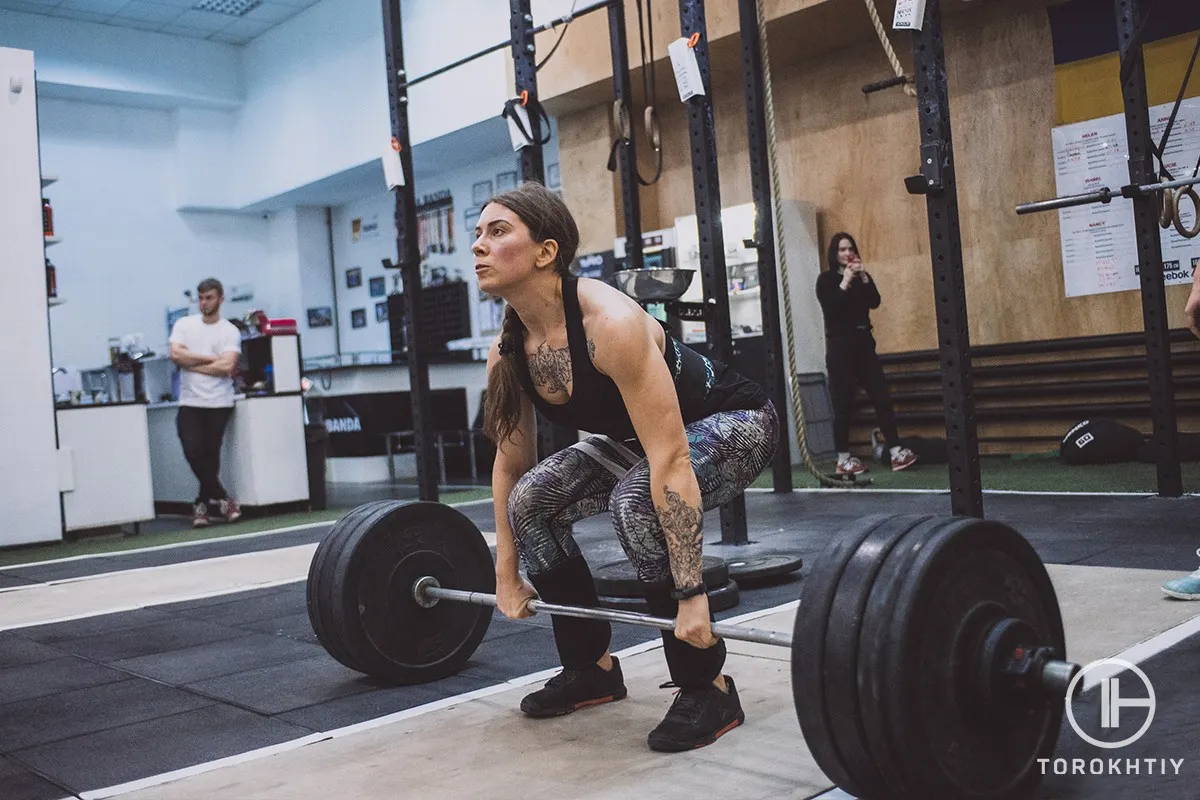 If the previous workouts seem too hard or too complex, you can go with something simpler. The Roy is a workout made to honor Michael C. Roy, a Corps Sergeant of the US Marines. The workout has been around for a while, since 2010, and is considered one of the most popular functional fitness routines.
The deadlift training involves the deadlift and two additional exercises, pull-ups and box jumps. The basic WOD involves 5 rounds of exercises, timed according to your fitness level (30 minutes for beginners, 25 minutes for advanced, and 20 minutes for experts).
15 Deadlifts
25 Pull-ups
25 Box jumps
Another workout commemorating a US Marine, John Rankel, the Rankel includes the deadlift, the burpee pull-up, the kettlebell swing, and 200-meter running. This WOD is extremely fun, combining weight and dynamic exercises.
The workout lasts 20 minutes, during which you're required to do as many rounds as possible. While there aren't many deadlift reps, you need to use heavy weights. It also feels awful transitioning into burpee pull-ups afterward.
6 Deadlifts
7 Burpee pull-ups
10 Kettlebell swings
200 Meter sprint
Our Deadlift 2.0 program is a 12-week strength plan designed to boost your Deadlift PR.
The program follows a schedule of THREE 60-90 minutes training sessions per week. The training is scheduled for Monday, Wednesday, and Friday, but you can adjust the days to fit your weekly routine, as long as you follow the pattern of one training day followed by one cooldown day, with two days of rest after every third session.
The training is structured into 3 main blocks, with each block lasting for 4 weeks:
The plan is fit for both male and female athletes and is especially good for Powerlifters and Olympic lifters, but also for fans of deadlifting and strength training. All training requires access to basic equipment.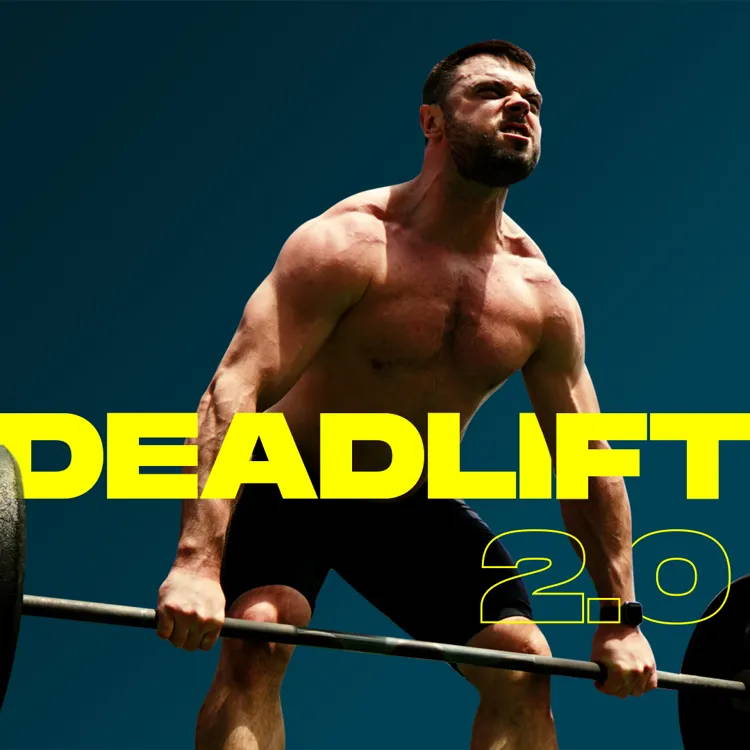 Split into 3 block of 4 weeks (12 weeks total)
40 unique exercises, with video tutorials
Pre and post-workout stretch and special warmups
Mobile friendly PDF version
LIFETIME access
Try the first 3 workouts for FREE!
What Are the Best Deadlift Workouts for Functional Fitness Athletes?
Functional fitness enthusiasts can choose between numerous workouts involving deadlifts. Some of the best ones are the Roy, the Rankel, Deadlift Annie, Death by Deadlift, the Widow Maker, the Seven, and Jeffrey Palazzo.
What Workout Goes With Deadlift?
An excellent thing about the deadlift is that you can easily mix it with other exercises. The workout affects numerous muscles in the body, so it can serve as the basis upon which to build your training.
Some of the best exercises to pair with the deadlift include burpees, pull-ups, kettlebell swings, and box jumps. What's even better, you can also do a complete functional fitness workout by just using the deadlift.
How Much Should I Deadlift for Functional Fitness?
When doing deadlifts, you should look for a workout that involves 3 to 5 reps with weights 1.5 times your body weight. However, if you're using the deadlift for functional fitness, you have much more leeway. This type of training presumes more reps with smaller weights.
Then again, this also depends on the WOD you're doing. Some of the workouts focus on high weights and a smaller number of repetitions, so you can choose the one that suits you the best.
Functional fitness deadlift workouts are perfect for building strength, increasing endurance, and improving overall metabolic processes and bone density. Some of the best are the Seven, the Roy, Death by Deadlift, and so on.
The great thing about the deadlift is that you can easily combine it with other exercises, so you can also invent a completely new regimen that suits your specific needs.
What is your favorite functional fitness WOD that involves the deadlift? Do you use several functional fitness deadlift workouts? Share your experience and preferences in the comments below!
Weight lifted in strength training predicts bone change in postmenopausal women // NCBI: https://pubmed.ncbi.nlm.nih.gov/12544629/



The health and performance benefits of the squat, deadlift, and bench press // MedCraveOnline: http://medcraveonline.com/MOJYPT/MOJYPT-03-00042.pdf
Occupational heavy lifting and risk of ischemic heart disease and all-cause mortality // BioMedCentral: https://bmcpublichealth.biomedcentral.com/articles/10.1186/1471-2458-12-1070
Sergii is a professional weightlifter and National team member in the past. Competed in 94 kg w/c, won multiple medals on national competitions.
Nowadays Sergii is responsible for designing training programs, writing blog articles, doing live commentary of international weightlifting competitions, running different sport & fitness educational seminars, including Olympic weightlifting together with Oleksiy Torokhtiy all around the globe.