When first starting deadlifts, many athletes wonder do deadlifts work abs. People often prioritize this exercise as it's famous for its whole-body impact. Still, inexperienced gym-goers are usually not certain how this workout helps and what type of benefits you can reap from it.
So, does deadlift work core? Read this article to find out!
Do deadlifts work abs? The answer is a resounding yes! For most people, deadlifts are enough to build a strong core. However, many athletes supplement this exercise with other abs workouts to build a perfect, tight body.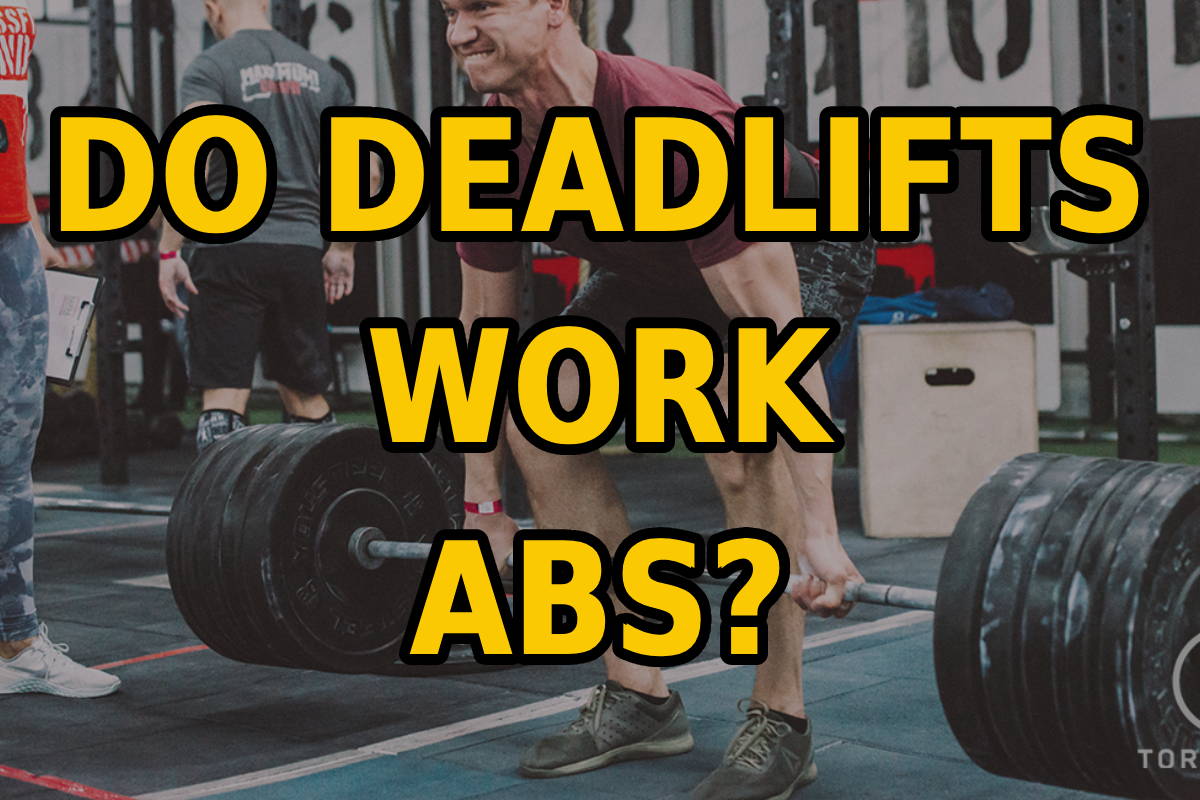 Are Core Muscles Used in Deadlifts?
Abs and core muscles are crucial for providing upper body stabilization during the deadlift. We rely on them to translate force from the lower to the upper body and to minimize the risk of injuries. So, what are the core muscles that deadlifts work?
The exercise primarily focuses on erector spinae, or spinal erectors, located in the lower back. These muscles are crucial for body rotation and straightening. Together with the glutes, spinal erectors allow the body to retain a stable posture when sitting and standing.
If we're talking about abs, in particular, the exercise will strengthen your internal obliques, external obliques, and transverse abdominis. In other words, the deadlift works just about all muscles located in your midsection to a smaller or greater extent.
Not only does deadlift work abs, but it's crucial for improving our most common movements. By using the deadlift for abs development, your body will gain much more stability and balance. Furthermore, good posture is crucial for avoiding back injuries, reducing pain, and having more energy and confidence.
How Do I Know If I Have a Strong or Weak Core?
There are lots of reasons why you might have a weak core. Aside from external factors, such as injuries and surgeries, your abs and back might also weaken due to old age or inactivity. Whatever the case might be, a weak core can lead to all sorts of health and mobility issues, which can negatively affect your life quality.
Luckily, it's relatively easy to tell that you're struggling with this muscle group. Some of the most common indicators of a weak core include the following:
Experiencing pain in your lower back
Having bad balance and posture
Struggling to get up while on the ground
Trouble standing up for longer periods
Stomach sticking out when you bend over
Shoulders and back sagging during weight workouts
Swaying to sides while walking
Various other issues when performing usual daily tasks
To avoid these issues, we suggest you implement the deadlift for core to your workout routine.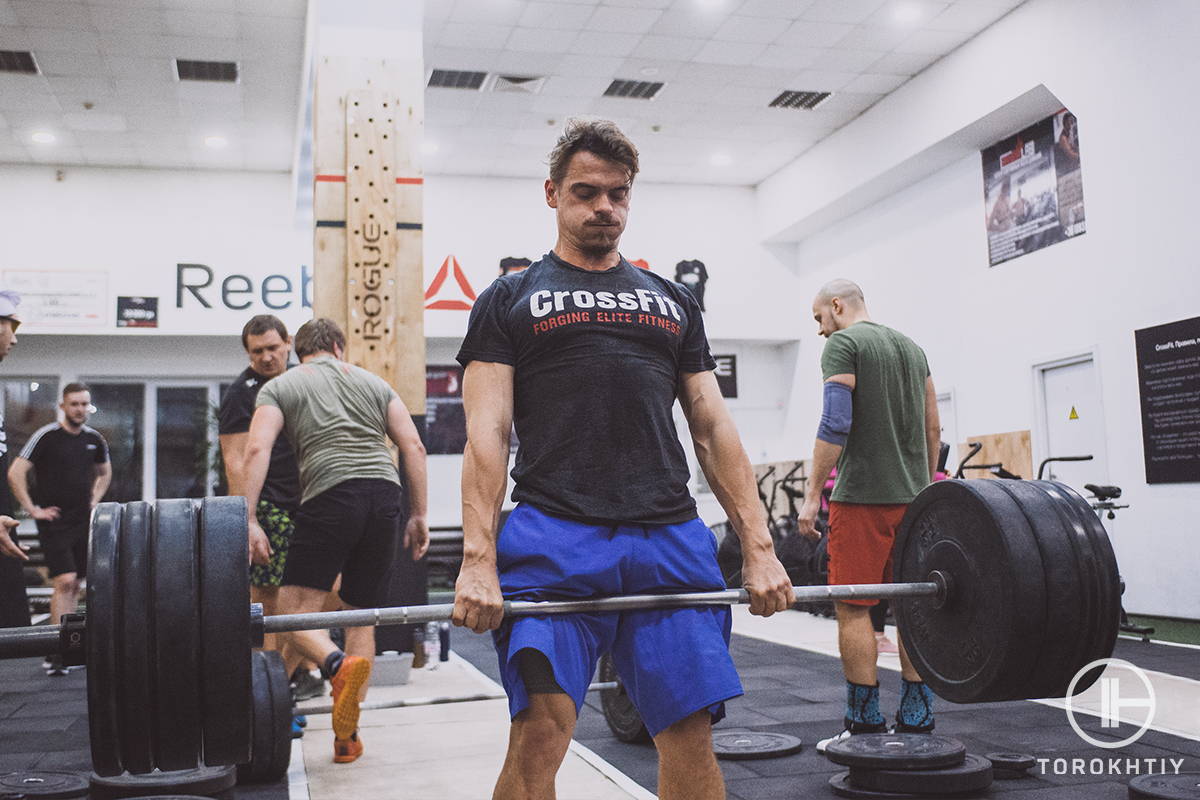 How Exactly Does the Deadlift Work the Abdominals?
As mentioned, the deadlift forces your spinal erectors to keep the back in a proper position. These muscles have to be extremely developed to execute clean deadlifts and avoid arching, which often leads to injuries.
Aside from the spinal erector, gym-goers also need well-developed quadratus lumborums for maintaining the right back position. That being said, the exercise is fantastic for improving posterior core muscles. Besides gym benefits, strengthening all these muscle groups is crucial for distributing load during mundane choirs.
Internal and external obliques are also crucial for the deadlift. They work with spinal erectors to stabilize the core and keep the torso stiff during reps. When doing the deadlift, these muscles serve as antagonist stabilizers. That is, they counteract the actions of other muscles and contract to create tension.
With that in mind, the exercise is fantastic for strengthening your core while also providing other perks. Here are the most important deadlift benefits for abs: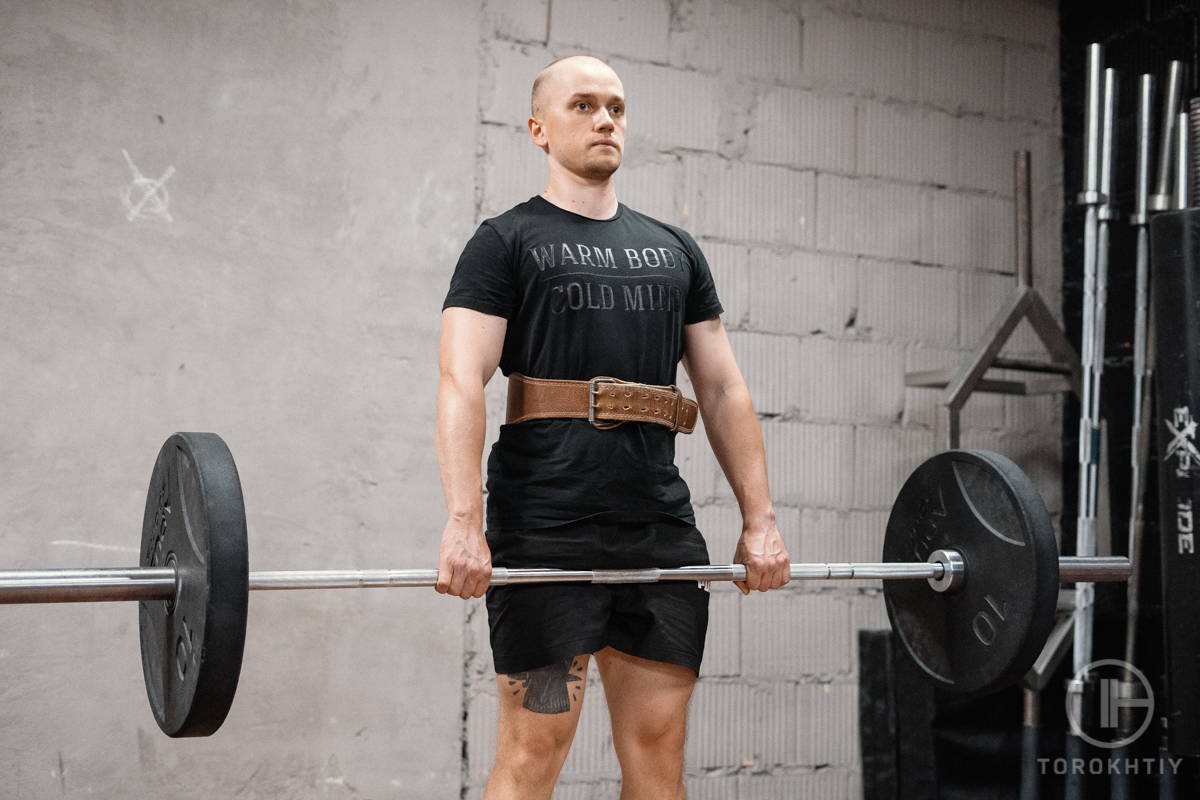 1. Improves Core Stability
One of the main reasons to do these types of exercises is to improve
core stability
. By strengthening your mid-section, you're increasing overall steadiness and balance. This improvement can also serve other types of weight training, such as squats.
Of course, having better stability helps in just about everything you do in your daily life. It helps you do just about any simple task, like tying your shoes or picking stuff from the floor. Because of that, the deadlift is often seen as an exercise that can help people as they get older.
Like all weight exercises, the deadlift is invaluable for building your strength. The workout is especially beneficial for your legs, but also has an impact on just about any other muscle group.
Over the years, there have been numerous studies exploring the importance of the
deadlift for your strength
. All the data so far indicates that the exercise is among the most effective ones for this particular purpose. And while you won't strengthen the core like some other muscles, the deadlift is still fantastic for this area of your body.
If you're serious about weight training, one of the first things you should do is protect yourself from injuries. Ideally, an athlete should try workouts with lower resistance until they develop proper techniques for each exercise.
Taking things slowly is also important for slowly strengthening your core. As previously mentioned, this section of your body is crucial for posture and, thus, preventing injuries. The deadlift is one of those workouts that can improve your core, but just be careful not to overdo it with weight during the initial months.
4. Improves Overall Athletic Performance
As you improve your abs and overall metabolism, it will be much easier to do other exercises and workouts. Aside from weight lifting, a strong core is vital for just about any sport and aerobic activity. It will help you jump, run, kick, and do all sorts of other movements.
Most notably, core muscles are crucial for transferring power and energy between the lower and upper sections of the body. When you have strong abs, you maximize force transfer from one section to another. Among others, strong abs
improve breathing
by moving the diaphragm, allowing you to empty and fill your lungs at a faster rate.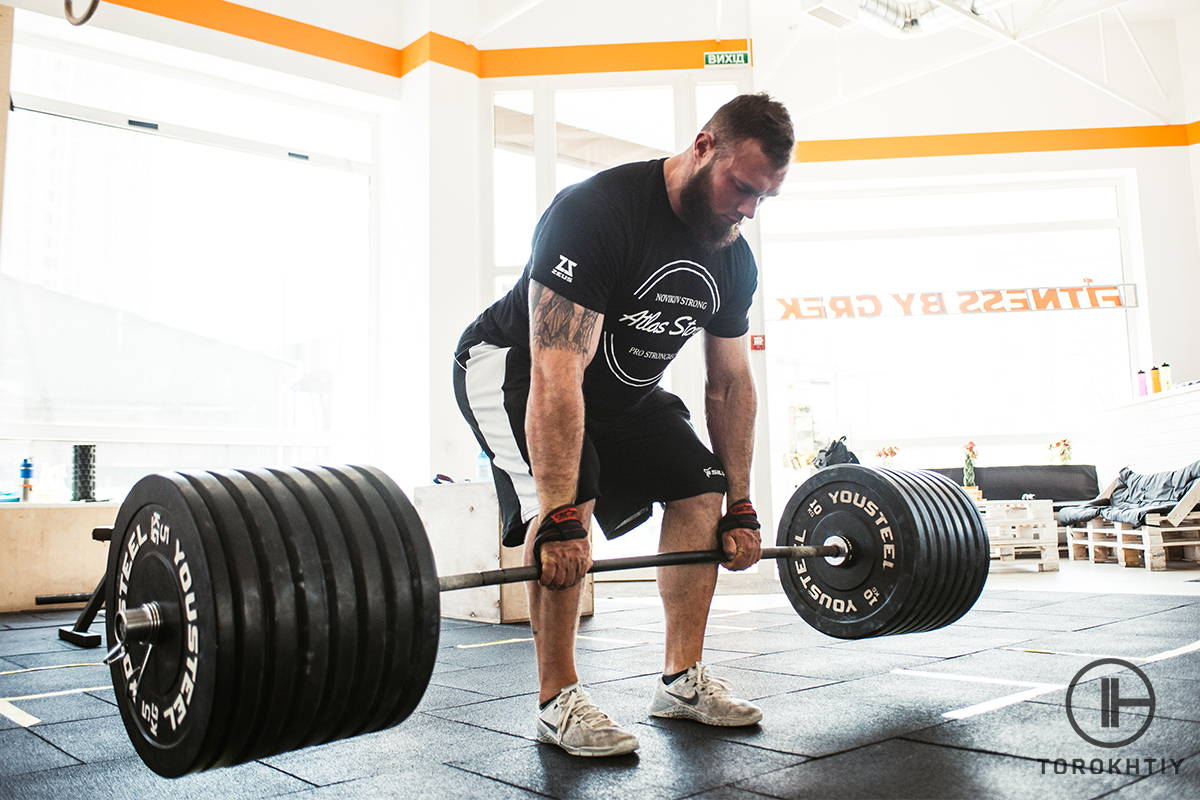 4 Best Abs Exercises to Pair with Deadlifts
There are numerous abs exercises that work well in conjunction with the deadlift. They can serve as a supplemental activity while also improving the deadlift performance.
The great thing about ab rollout is that it has a major carryover to your lifts. This type of exercise is fantastic for all gym-goers, from seasoned veterans to complete beginners. After implementing this exercise into your workout regimen, you can expect numerous improvements in increased core strength and control.
Ab rollout is a pretty straightforward exercise. You need an
ab wheel
, an exercise ball, or a barbell with weights to execute the movement. Get down on your knees and grab the object with both hands, roll it forward as far as you can, and roll back to starting position. Ab rollout works the core by lengthening the muscles and building anti-extension strength.
Pullover deadbug is a nice precursor for squats and deadlifts. When using kettlebells for this exercise, you get a better understanding of how the weight tension affects your spine posture. In other words, if you can't even keep your spine straight during the pullover deadbug, you probably shouldn't risk doing the deadlift.
Start the exercise by lying on your back and holding the kettlebells by the horns. Put the kettlebell above your chest, and bend your knees at 90 degrees angle. Now, start lowering the kettlebell toward the ground while simultaneously lowering one of your legs. Return the kettlebell and the leg to their original positions, and continue extending/retracting while changing legs.
Pallof press is nowadays considered one of the most versatile core exercises. It's a fantastic choice if you're looking to build stability and strengthen your core from different angles. The main benefit of the deadlift is that pallof press helps anti-rotation. In other words, it increases resistance to rotations, extensions, and flexion.
This type of workout is done in a standing position. First, you need to wrap a resistance band around one of the exercise machines or some other anchor. The bend should be positioned at the level of your shoulders while you stand parallel to it. Then, hold the band with both arms, retract it to your chest, and then extend the arms.
If you're looking for a simple and straightforward exercise to improve your core, you can't go wrong with planks. The best thing about this workout is that it doesn't require weights or any machines, and you can even do it at home.
All you need to do is put your forearms on the floor while keeping the rest of the body straight, in the plank position. Stay in this position for as long as you can.
Our Deadlift 2.0 program is a 12-week strength plan designed to boost your Deadlift PR.
The program follows a schedule of THREE 60-90 minutes training sessions per week. The training is scheduled for Monday, Wednesday, and Friday, but you can adjust the days to fit your weekly routine, as long as you follow the pattern of one training day followed by one cooldown day, with two days of rest after every third session.
The training is structured into 3 main blocks, with each block lasting for 4 weeks:
The plan is fit for both male and female athletes and is especially good for Powerlifters and Olympic lifters, but also for fans of deadlifting and strength training. All training requires access to basic equipment.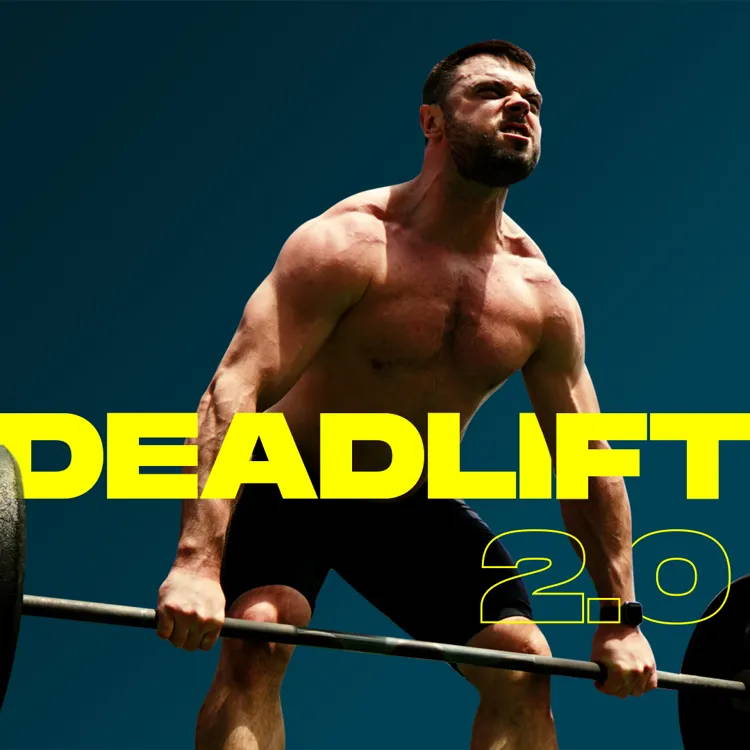 Split into 3 block of 4 weeks (12 weeks total)
40 unique exercises, with video tutorials
Pre and post-workout stretch and special warmups
Mobile friendly PDF version
LIFETIME access
Try the first 3 workouts for FREE!
Can You Get a Six Pack From Deadlifting?
The deadlift is a perfect exercise for strengthening your core muscles, but it doesn't necessarily help you gain a six-pack. Getting that perfect chiseled mid-section mostly has to do with your diet and genetics. In other words, slimming down is more likely to give you a six-pack.
Does Deadlift Work Belly Fat?
Unfortunately, the deadlift isn't a good choice for reducing your stomach. This type of workout is perfect for building strength and improving your athletic performance, but it doesn't help burn calories like some other exercises do.
Does Deadlift Shape Your Body?
The deadlift is a perfect exercise for shaping your body. It helps improve the appearance of your back, legs, shoulders, and arms. Among others, this type of workout will help you gain bulk while also making the muscles look leaner. However, it isn't that efficient for your abs, as it doesn't help burn calories.
Not only are deadlifts good for abs, but they help improve other muscle groups in your body. The workout is especially excellent for strengthening your internal and external obliques and spinal erector. However, it isn't the best choice if you're looking to lose weight or gain a six-pack.
Have you ever used the deadlift to target your abs? Have you tried pairing this workout with other ab exercises? Share your experience in the comments below!
EFFECT OF DEADLIFT TRAINING ON CORE STRENGTH IN PREVIOUSLY-UNTRAINED MALES // ResearchGate: https://www.researchgate.net/publication/315730069



Distribution of tissue loads in the low back during a variety of daily and rehabilitation tasks // NCBI: https://pubmed.ncbi.nlm.nih.gov/9323648/
Effects of core strength training on core stability // NCBI: https://www.ncbi.nlm.nih.gov/pmc/articles/PMC6110226/
An Examination of Muscle Activation and Power Characteristics // NCBI: https://pubmed.ncbi.nlm.nih.gov/26840440/
The Effect of Core Exercises on Transdiaphragmatic Pressure // NCBI: https://www.ncbi.nlm.nih.gov/pmc/articles/PMC3761737/
Sergii is a professional weightlifter and National team member in the past. Competed in 94 kg w/c, won multiple medals on national competitions.
Nowadays Sergii is responsible for designing training programs, writing blog articles, doing live commentary of international weightlifting competitions, running different sport & fitness educational seminars, including Olympic weightlifting together with Oleksiy Torokhtiy all around the globe.