There is nothing like a big cup of coffee in the morning. Bearing this in mind, in this article, we will be giving you a great option to start your day: having your protein powder mixed with coffee. It can sound weird to some but we will show you that it is actually a great way to start your day.
Can you put protein powder in coffee? Yes, because it will help you meet your daily protein goal, support your muscle growth, help with fat loss and improve body composition, save your cooking time, and be a great flavor booster and creamer to your morning coffee.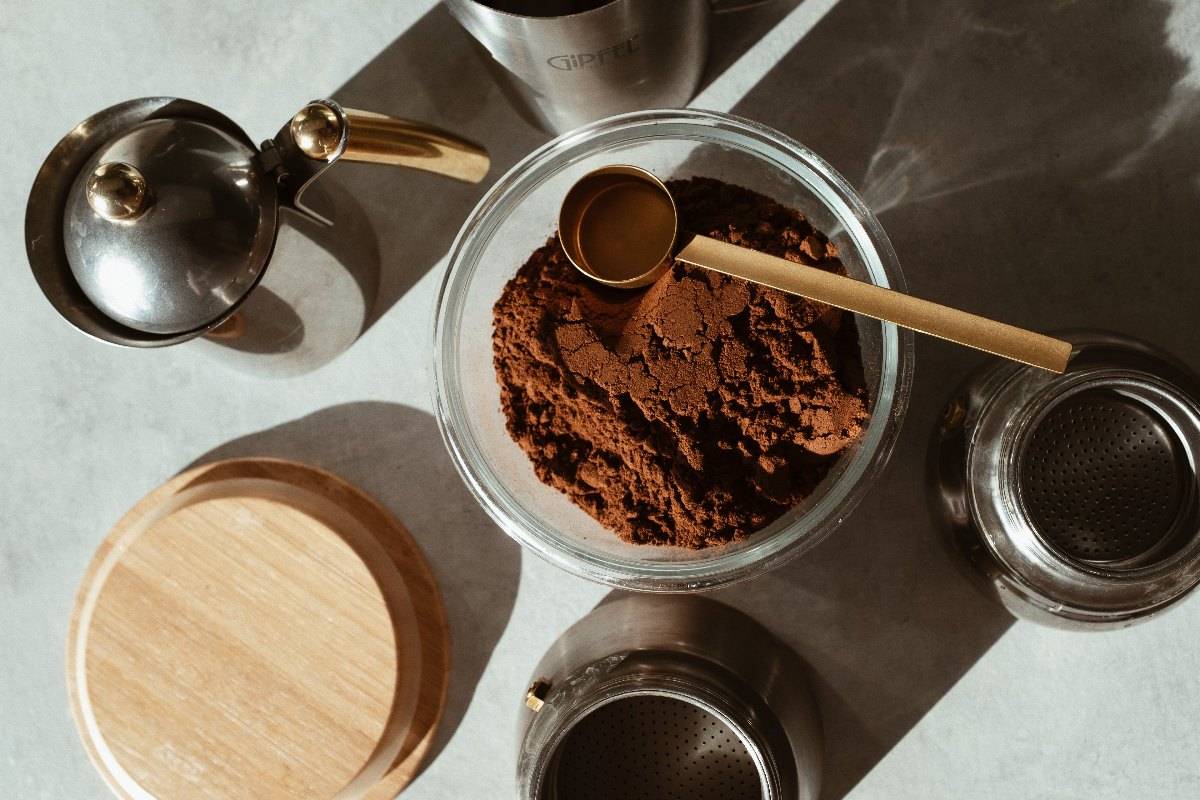 6 Benefits of Adding Protein to Coffee
In order to show you how many benefits you can get from the protein powder mixed with coffee (so called proffee) in this article we will be talking about 6 benefits you can get when you add protein powder to coffee:
Helps meeting your daily protein needs
Supports muscle growth
Contributes to fat loss
Gives energy boost during workouts
Saves time and adds convenience
Improve taste without adding sugar
Helps Meeting the Daily Protein Needs
Having some protein source in all of your main meals is highly recommended, so starting your day mixing your whey protein with coffee will be a great option to ingest a good amount of protein in the morning. Besides, starting your day with a dose of protein powder will definitely help you meet your daily protein goal, especially if you often skip breakfast (which can happen for many reasons such as lack of time or lack of appetite).


Protein needs for people with moderate amounts of intense training is 1.2 g to 2 g of protein per kilogram of body weight. If you train very intensively, and have a large training volume, the daily protein needs can be higher and reach 1.7-2.2 grams of protein per 1 kg of body weight.


Some people eat that much protein without any problems. However, with really high protein needs (say, 150 grams per day and above), adding protein to your morning coffee can make the task much easier.


If you prefer an Americano, then the total volume of liquid allows you to add a significant portion of protein, which will not change the texture of the drink very much. Use this opportunity to make the task of consuming the right amount of protein easier!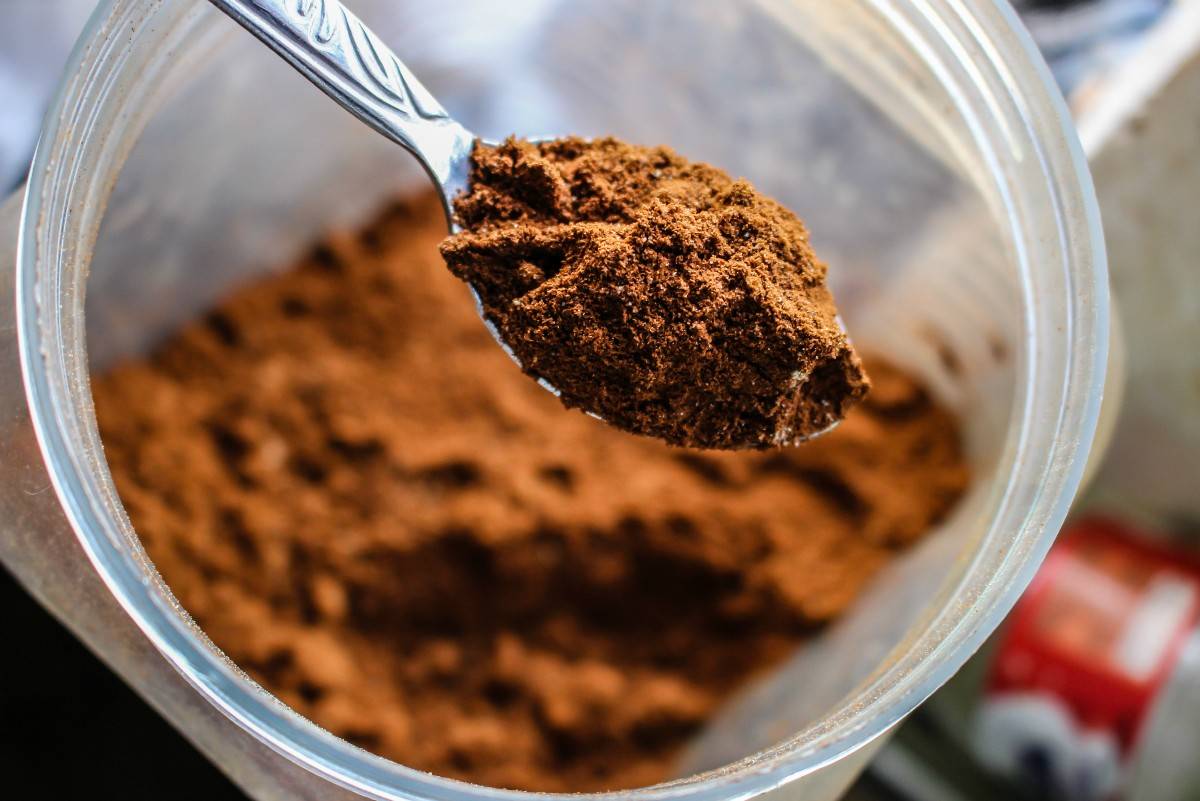 For building muscle mass, the key factor is a combination of regular strength training and a sufficient amount of protein. By adding a serving of protein to morning coffee, we may get a significant amount of protein, which will only help build muscle mass and strength!
Drinking coffee with whey protein makes it possible to take advantage of both protein and coffee. Through the activation of the sympathetic nervous system, caffeine helps to increase the resting energy expenditure and fat oxidation. Those who regularly have not consumed significant amounts of caffeine may experience the greatest effect, as they are more sensitive to the thermogenic effect of caffeine.


Protein, on the other hand, provides you with a serving of the most important macronutrient for weight loss. First, when losing weight, a sufficient amount of protein is a critical factor for maintaining muscle mass. Secondly, protein is the best of all macronutrients for satiety, and this in turn helps not to overeat and stay within the calorie deficit.
Gives Energy Boost During Workouts
A systematic review and meta-analysis published in Nutrients found that caffeine not only provided an energy boost, but also improved mood, increased reaction speed, improved focus, and delayed fatigue during exercise. Therefore, if you train in the morning, you can mix protein powder and coffee and use it as your pre-workout drink. But don't forget to drink at least one more glass of water so that the color of your urine is not concentrated before training!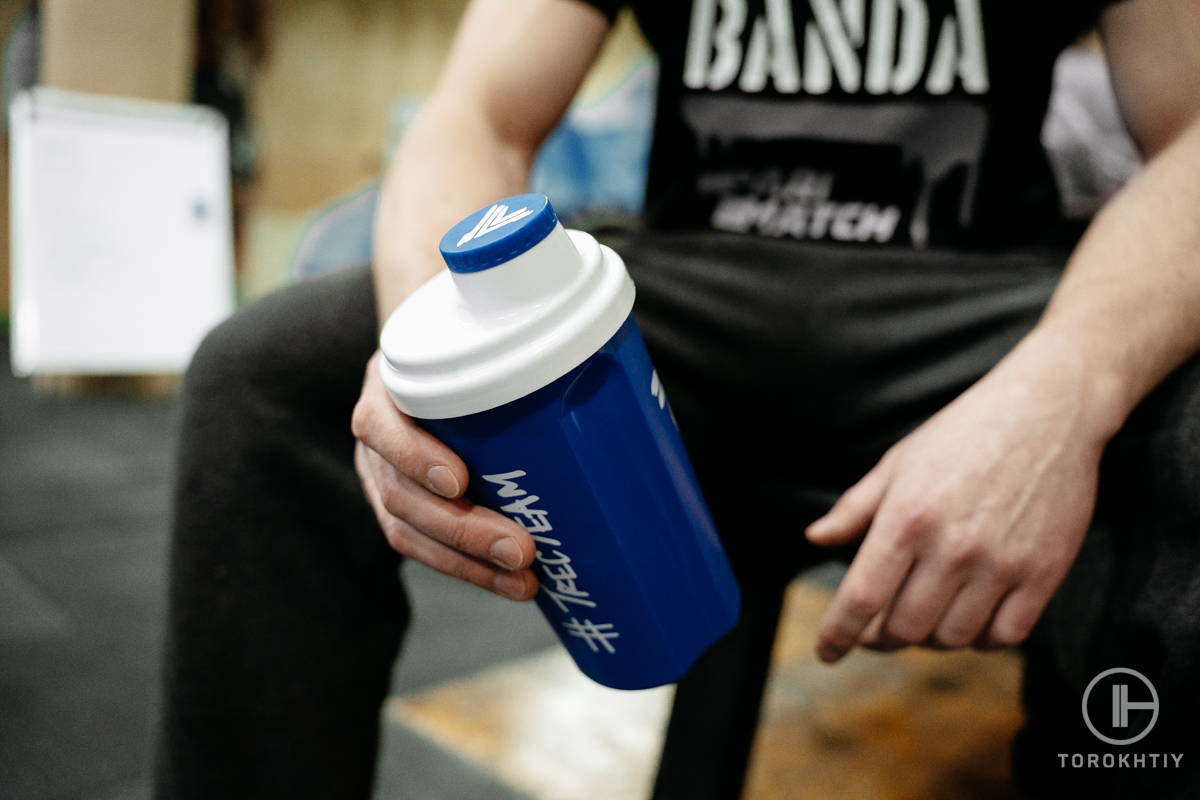 By the way, not only pre-workout supplements, but regular coffee also helps to increase training performance! And in combination with protein, this drink can also provide your muscles with a portion of amino acids, which may contribute to better performance during training and recovery after its completion.

Saves Time and Adds Convenience
Let's be honest, how many times have you thought: "Should I get up or get 10 more minutes in bed"? Many of us would rather spend another 10 minutes in bed than spend those minutes cooking. And this is where protein will come in handy, which we can add to coffee without wasting time preparing the protein part of breakfast.
In less than 5 minutes you can prepare your morning coffee and just add protein powder to it. Spread peanut butter on a piece of toasted bread, add a glass of berries for dessert, and you've got a no-fuss breakfast! This breakfast option is also great for those who have a poor appetite or cannot eat a lot of solid food in the morning.
Improve Taste Without Adding Sugar
High-quality protein powders, especially milk-based types, usually taste good. So you can flavor your coffee using them instead of sugar or syrup with added sugar that would turn your healthy morning coffee into a not-so-healthy beverage.
Your protein powder can be a great replacement for sweeteners, adding a savory taste and sweetness to your coffee. It is also a great option for people who do not really enjoy the coffee taste, but enjoy its benefits, as whenever you add a flavored protein powder to your coffee, it will taste different from regular coffee.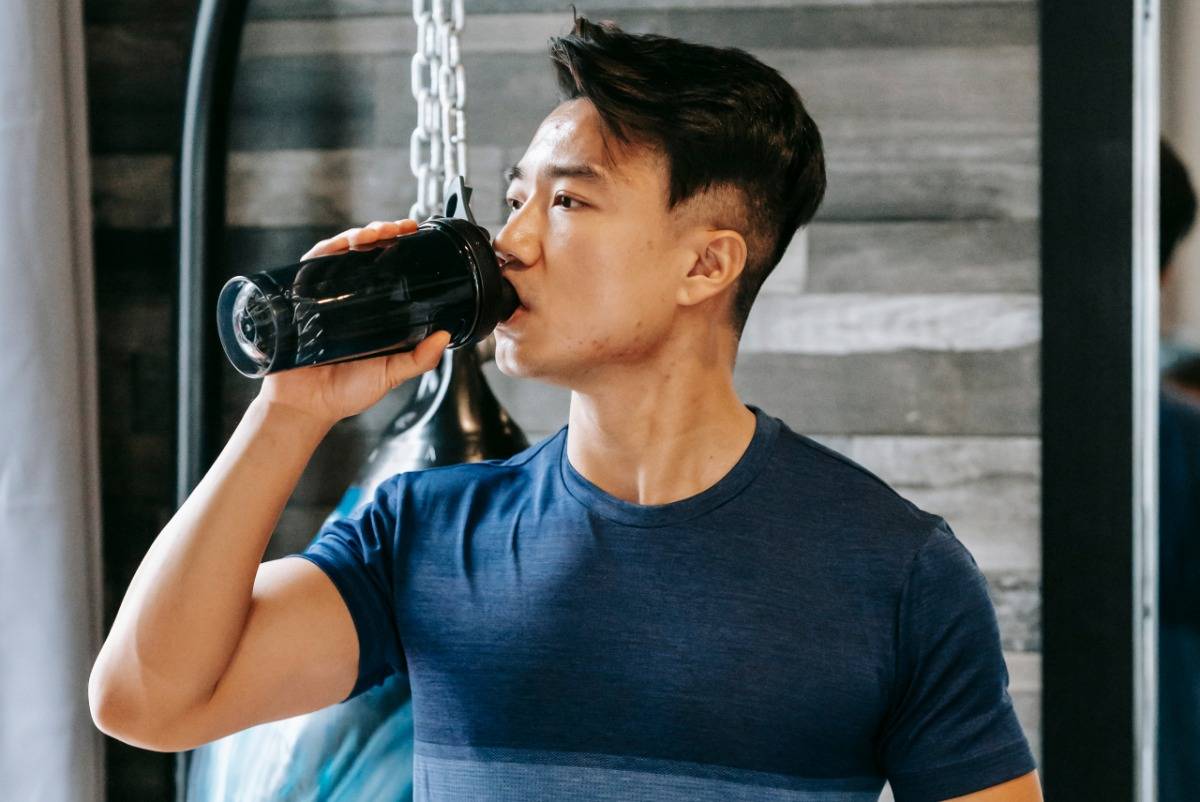 We remind you that we should limit the consumption of added sugar, which contains carbohydrates and calories, but does not contain essential macro- and micronutrients. Therefore, if you can replace sugar or syrup with protein and you like the taste of such a drink, use this opportunity.
Possible Downsides of Coffee Mixed With Protein Powder
When mixing coffee with protein powder it is important to bear in mind that it can also have some downsides, which may be related to the type or amount of protein you add to your coffee, as well as individual intolerances and sensitivities.


For some, drinking their coffee with whey protein immediately after waking up can cause nausea, gastrointestinal discomfort, and even diarrhea. It is very individual, so you will have to try a proffee to understand whether such a drink will cause problems specifically for you.


You may also need to experiment with the type and amount of protein you add to your coffee. For example, a smaller portion may not cause gastrointestinal problems, while a larger portion may cause nausea or abdominal pain. Another consideration - the specific type of protein. For example, whey protein concentrate may cause problems, but isolate does not due to the greater amount of lactose in the former and zero-to-low amount of lactose in the latter.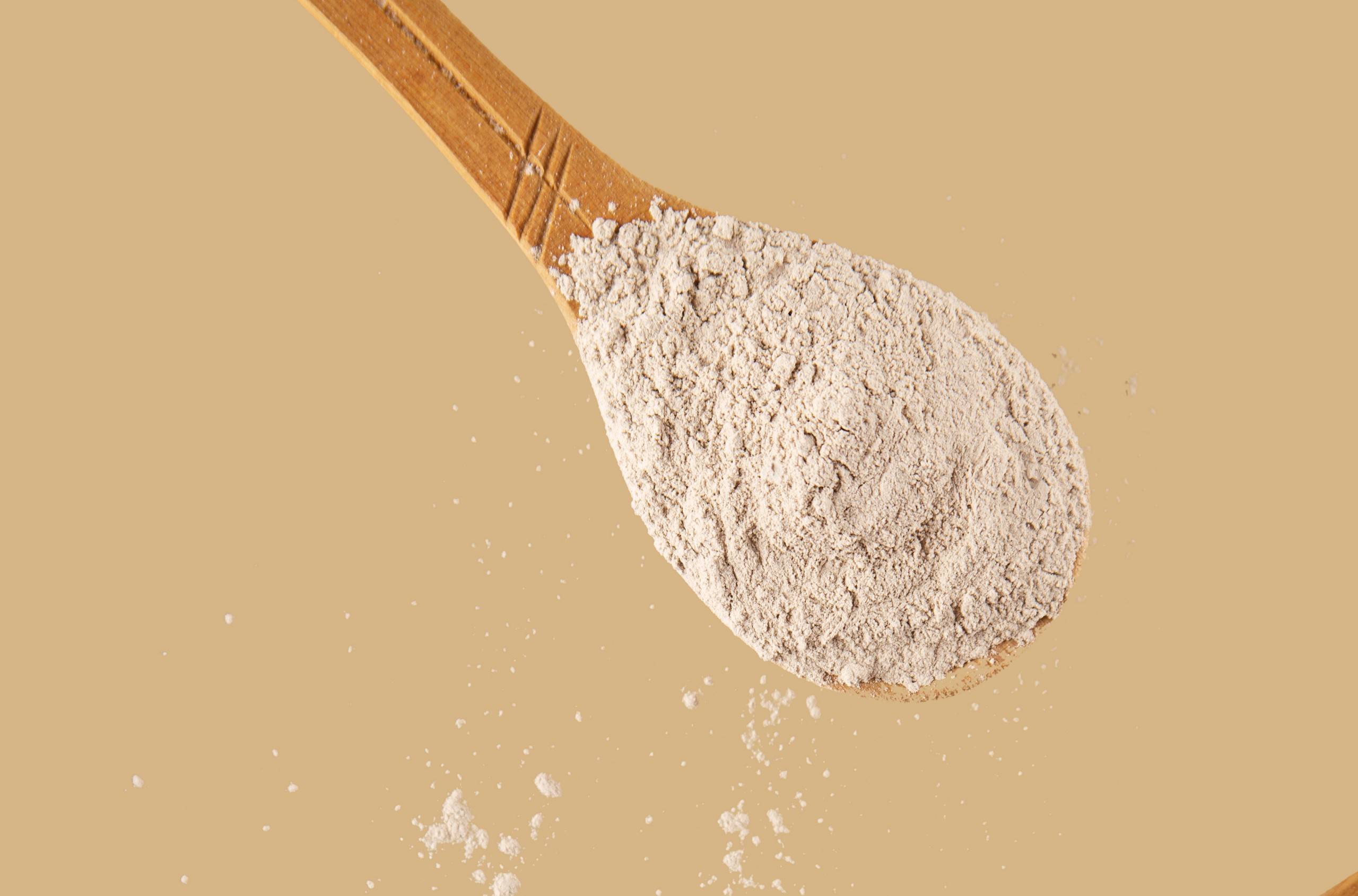 Also, protein supplements from different brands contain various additional ingredients besides the protein itself, including non-caloric sweeteners, flavorings, and other food additives. Some of them can also provoke unpleasant symptoms if you have an individual intolerance or sensitivity. So you may try different types and amounts of protein in your proffee until you find your perfect beverage, which will not cause problems.
How to Add Protein Powder to Your Coffee?
Adding protein powder to coffee is easily one of the simpler and easier to do recipes. It is so simple that no matter if you enjoy your coffee hot or cold, you can just prepare it in a couple of minutes and get a delicious and healthy morning coffee.
How to Make a Hot Coffee Mixed With Protein Powder
In order to make a proffee without much clumping, we recommend preparing it as follows:
Prepare 2 mugs - one (bigger) for coffee, the other for mixing protein
Pour hot coffee into the cup, leaving a place for the protein
Pour some lukewarm water into the second cup, add a serving of protein to it and stir for 30-45 seconds
Pour the protein mixture into a cup with hot coffee
Stir again and enjoy the drink
Depending on the source of protein (milk-based or plant-based), the type of protein (concentrate, isolate or hydrolyzed protein) and the composition of ingredients in the same type of protein from different manufacturers, the texture and taste of the drink will differ. Keep that in mind.
How to Make a Cold Coffee Mixed With Protein Powder
If you are more like a cold coffee kind of person, you can just add protein to a cup of cold coffee. If you want to try iced coffee just add some ice cubes to it.


For a more pronounced taste and aroma, you can add milk and / or cinnamon.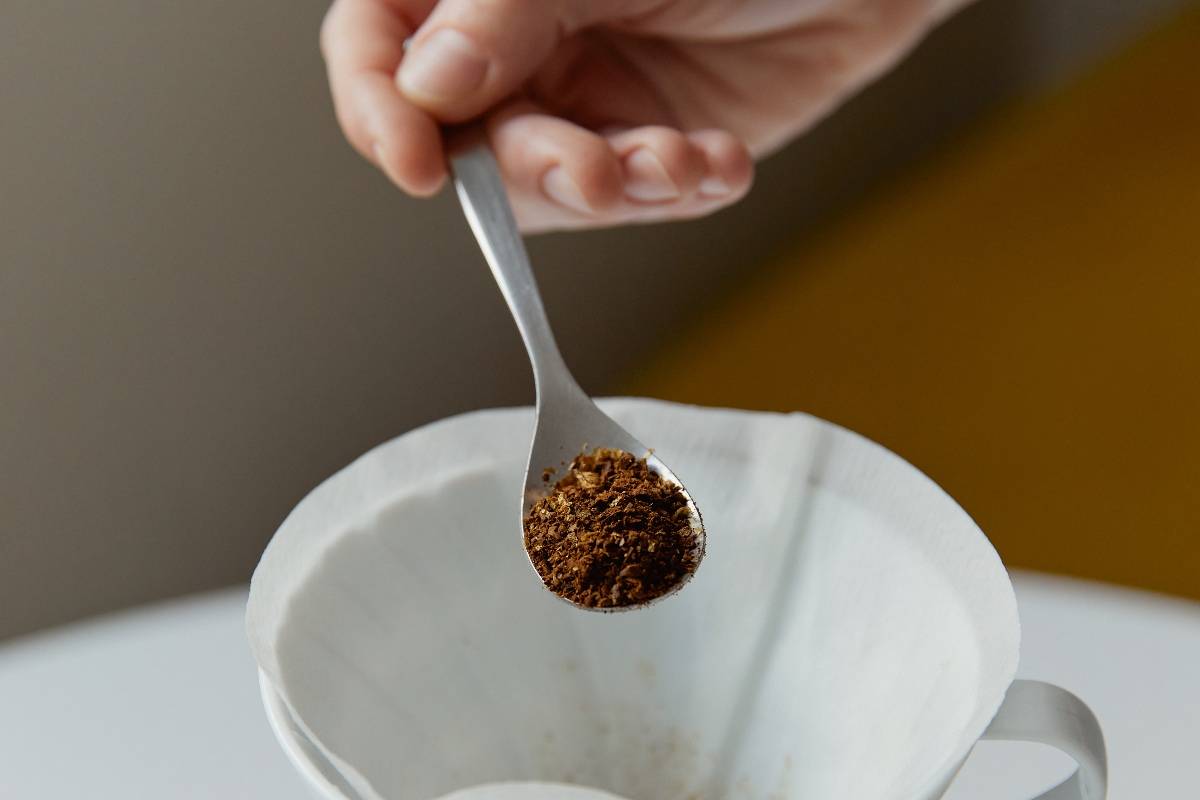 Protein Powder We Recommend
We recommend Transparent Labs Grass-Fed Whey Protein Isolate and there are many reasons for this: it contains only 100% protein isolate (not a mix of concentrate and isolate), a whooping 28 grams of protein per serving and zero grams of fat. This product has versatile macro breakdown and this is why it's suitable for any goal.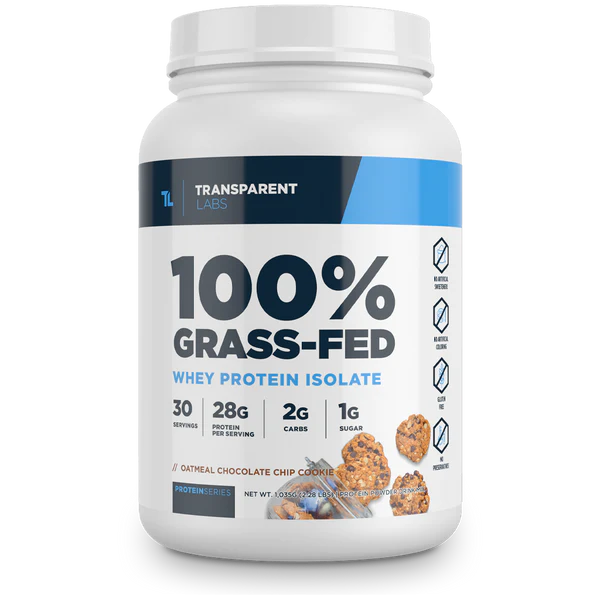 Another additional bonus - very high score on Labdoor (which means that this protein is third party tested).
Can You Use Protein Powder as a Coffee Creamer?
Yes, you can use protein powder as a coffee creamer. This is a great way to add flavor and improve the texture of your coffee, reducing consumption of added sugars. Also, by using protein as a creamer for coffee, you will be able to use the benefits of both coffee and protein at the same time.
How Much Protein Powder Do You Add to Coffee?
On average, you add a serving of protein powder to your coffee. However, it depends on the amount of coffee you drink, which protein type you use, your personal taste preferences and desired texture. If your coffee gets too thick and you do not want to add more coffee or some milk to it, you can reduce the amount of protein powder.
How Do You Add Protein to Hot Coffee?
You can use the method described above (see "How to make hot coffee"). If you ever wondered: "Can you put protein powder in hot coffee", the answer is "Yes"! It's safe, delicious and nutritious.
After taking into account all the benefits, it gets easy to answer when someone wonders: can you mix protein powder with coffee? Yes, you can absolutely do this as it will bring you several benefits. You can use the proffee as another quick breakfast option if you have a bad appetite, but still want to start your day well in the context of a healthy diet.
Have you ever tried mixing coffee with protein powder? Did you know all the benefits you could get from this trendy beverage? Leave your comments below!
Caffeine Consumption Around an Exercise Bout: Effects on Energy Expenditure, Energy Intake, and Exercise Enjoyment // American Physiological Society: https://journals.physiology.org/doi/full/10.1152/japplphysiol.00570.2014
Protein Ranking Transparent Labs 100% Grass-Fed Whey Protein Isolate // Labdoor: https://labdoor.com/review/transparent-labs-100-grass-fed-whey-protein-isolate
Caffeine and Cognitive Functions in Sports // MDPI: https://www.mdpi.com/2072-6643/13/3/868
Caffeine // Australian Institute of Sport: https://www.ais.gov.au/nutrition/supplements/group_a#caffeine
ISSN exercise & sports nutrition review // BioMedicalCenter: https://jissn.biomedcentral.com/articles/10.1186/s12970-018-0242-y
PROs and CONs of pre-workout supplements // Torokhtiy: https://torokhtiy.com/blogs/warm-body-cold-mind/pros-and-cons-of-pre-workout-supplements
Oleksandr is a professional fitness nutritionist, certified by FPA (Fitness Professional Association). Oleksandr adheres to the principles of evidence-based dietetics and instills in his clients a healthy relationship with food - without strict prohibitions on favorite foods and regular disruptions. His main task – not only get a result for you, but also maintain it for many years, enjoying tasty and delicious food.