Do you want to pick up a high-quality treadmill that will bring you an exceptional running experience, but have issues with knees? Don't restrict yourself, weak knees and joints are no more a constraint. Choose the best treadmill for bad knees from our list and improve your knee condition while enjoying moderate running and jogging so as not to aggravate the issue.
In a hurry and can't keep reading? How about you check out the NordicTrack EXP 7i.
The NordicTrack EXP 7i is a low-impact treadmill that features a free 30-day iFit trial, SmartAdjust machine learning tech, diverse intensity levels, and access to 17k iFit workouts, designed to help you achieve your fitness goals.
Examine the best treadmills for bad knees with enough cushioning to lower the impact on your knees by simulating a real-road running. Keep on challenging yourself even after injury or being in a rehab period. Entrust us to choose a good treadmill with proper cushioning and a wide range of incline options to protect your vulnerable joints from odd tension and mitigate the sharp pain.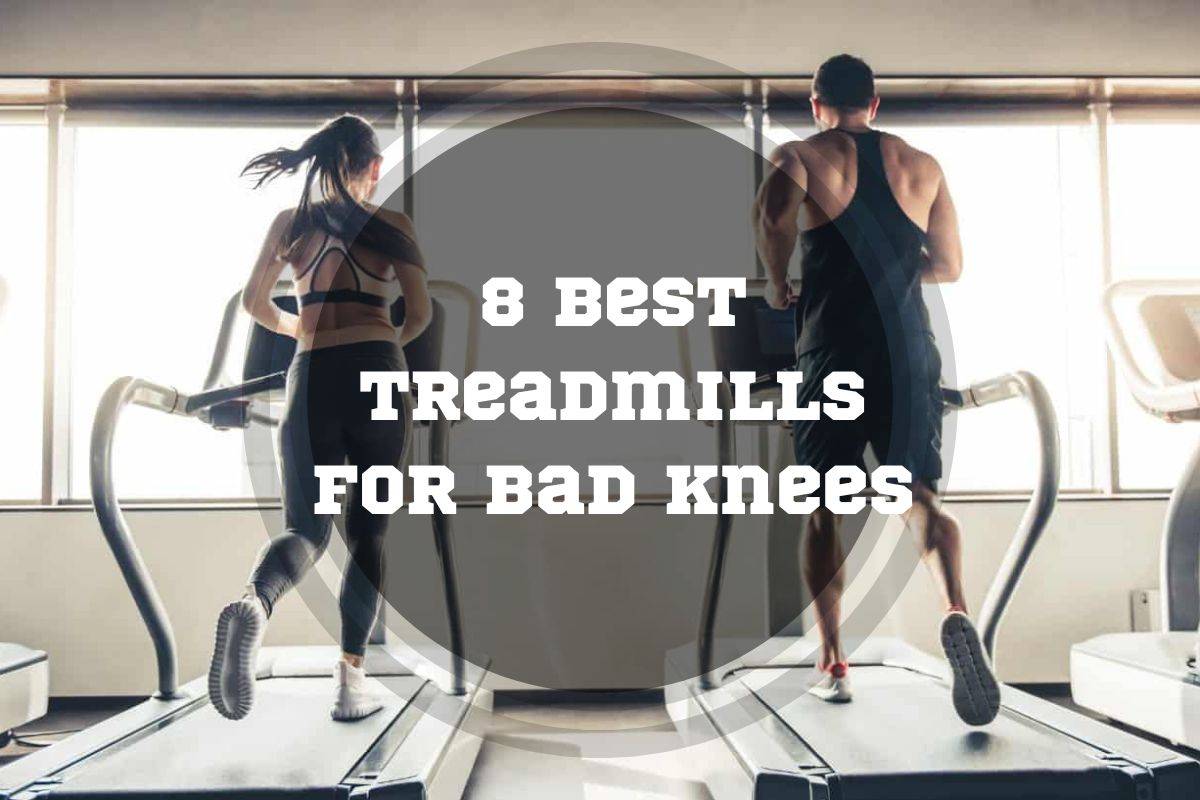 Top 8 Best Treadmills for Bad Knees Reviewed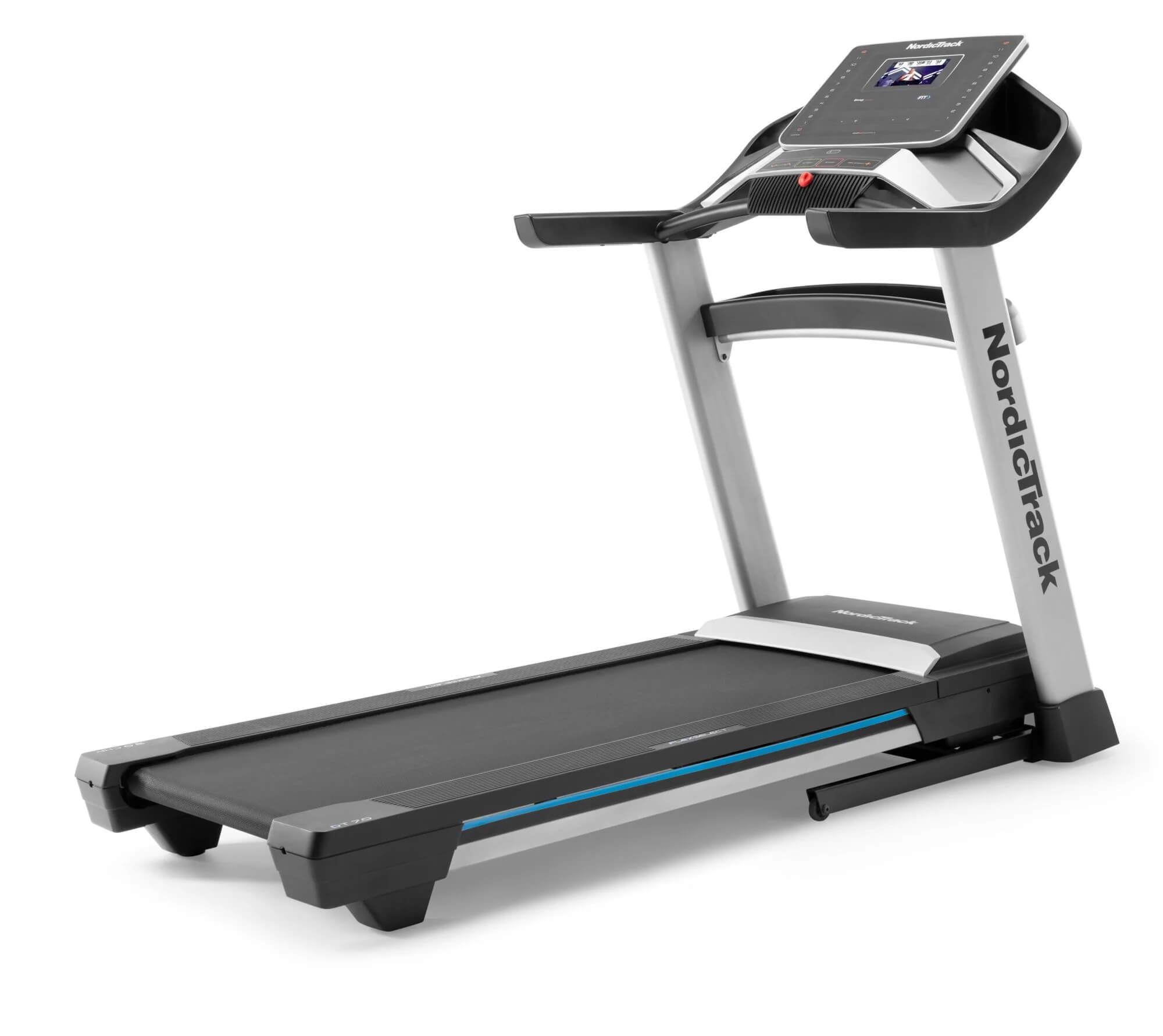 Speed range: 0-10 mph
Max incline: 12%
Folding

: foldable



Weight limit: 300 lb
Item weight: 228 lb
Product dimensions: 70.8" L x 34.9" W x 59.7" H
Display: 7" HD display
Running surface: 20" x 55"
Warranty: 10 years for the frame, 2 years for parts, 1 year for labor
Workout programs: 17k iFit workouts
Additional features: Bluetooth, iFit app, HR connectivity; Flex Cushioning
NordicTrack deserves to take the first place on our list and let's find out what peculiarities and advantages you'll get by purchasing this running machine for your home gym.
This best low-impact treadmill includes a 30-day free iFit trial that brings you trainer-led iFit workouts. You'll bring your training session to the next level with the integrated iFit technologies such as SmartAdjust machine learning technology which can adapt to your personal workout plan. You can challenge yourself with workouts of diverse intensity by gaining new milestones.
It's easy to keep track of your progress to reach your everyday fitness goals. With the iFit app, you'll get around 17k workouts that will open up new opportunities for you to become stronger, improve your running technique, and become a better version of yourself with pro athletes and elite trainers from around the globe.
You can use the auto adjust option: the running machine remembers your speed and inclines you to set it previously, so you don't need to fix it each time anew.
Being equipped with the Flex Select cushioning, this treadmill will reduce the impact on your joints and spine. It absorbs the shock while walking or running on the deck by avoiding strains on your joints and spine while exercising.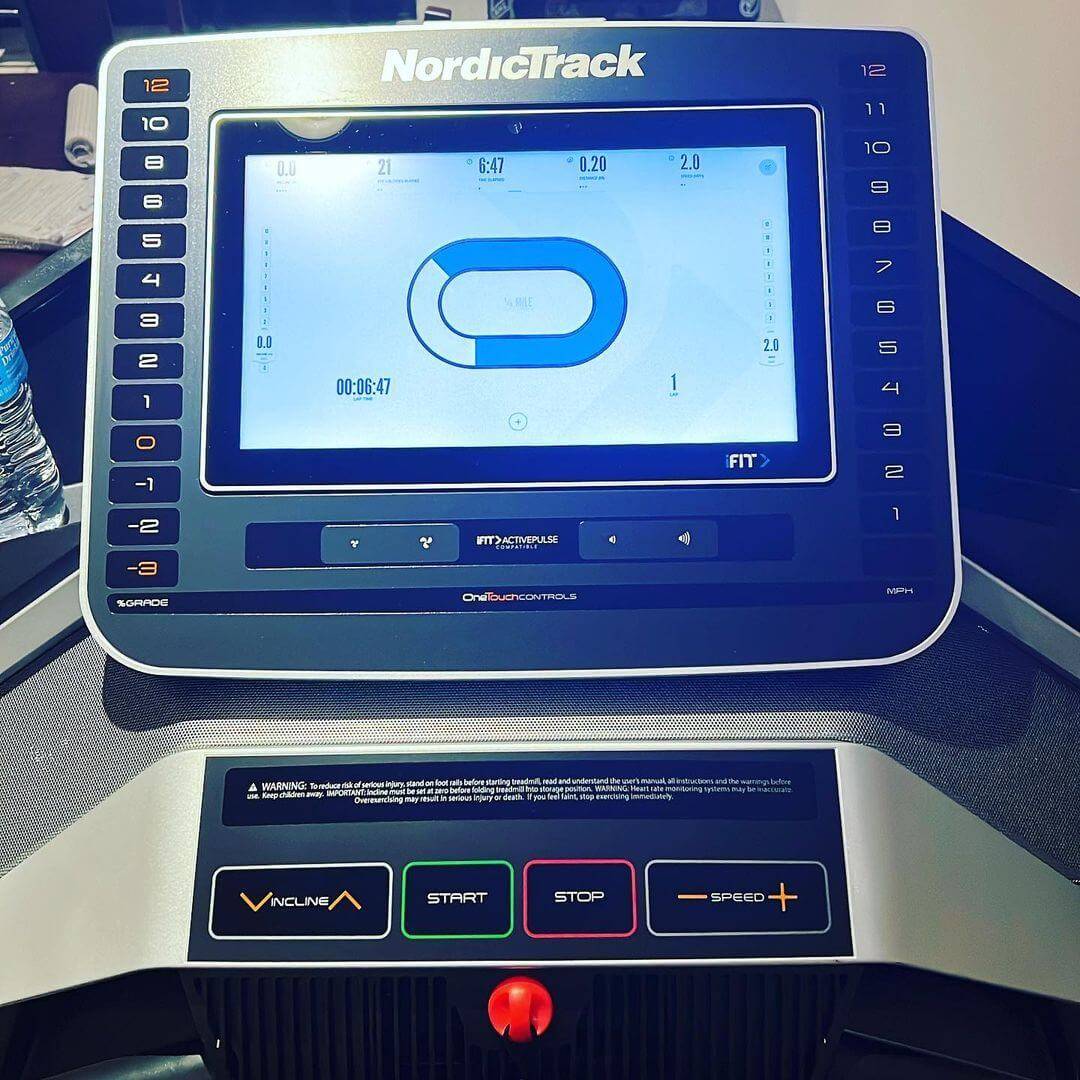 The treadmill is also a space-saving one: with the SpaceSaver design and EasyLift, you can fold it upright easily. You can fold up the running platform when you finish the training and also can transport it easily with the help of two wheels.
Thanks to the 2.6 CHP motor, the treadmill makes very little noise when in use. It provides all the needed options for a quick pace, multiple incline changes, and a consistent running speed just when you stand on the running belt. Speed adjustment functions well: when adjusting pace, you don't need to hold the side standers as the belt changes speed.
Speaking about the console: there are quick buttons for speed on the right side and incline on the left side. You'll also find fan and volume buttons here. The fans provide good airflow with 4 power settings: low, medium, high, or auto option.
Despite there's no tablet holder, you can place your device on the small shelf between the lower console panel and the touchscreen panel.
With multiple inclines, you can strengthen your glutes and hamstrings dominantly. Also, by changing the incline, you can mitigate the risk of injuries, and ensure muscular balance in the lower body.
The NordicTrack EXP 7i treadmill is a feature-packed machine with Flex Select cushioning, auto adjust option, quick buttons, multiple inclines, and access to 17k iFit workouts, designed to help you improve your running technique.
(Show More)
A great variety of workouts led by expert trainers

Will fit athletes with a long stride
The screen is placed quite high on the console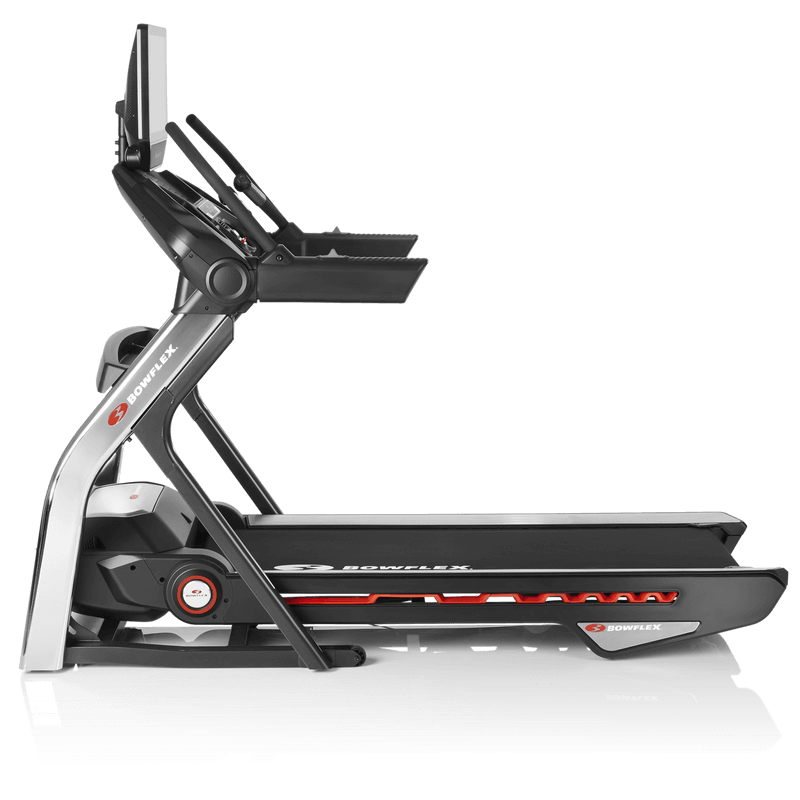 Speed range: 0-12 mph
Max incline: 20%
Folding

: foldable



Weight limit: 400 lb
Item weight: 336 lb
Product dimensions: 85" L x 39.6" W x 70" H (folded: 44.5" L x 39.6" W x 70" H)
Display: 22" HD display
Running surface: 22" x 60"
Warranty: 15 years for the frame and drive motor, 5 years for the parts, 1 year for electronics, and 2 years for labor
Workout programs: over 50 real-world routes, built-in workout library
Additional features: JRNY app, Kinomap, Zwift, Bluetooth, HR monitoring with the armband included
Being our runner-up and one of the best treadmills for knee pain quitting, the Bowflex treadmill brings users unlimited opportunities to diversify their training routine with the full JRNY membership. A pleasant perk is that you get a 1-year free trial of the JRNY application that includes total coaching, immersive workouts, and constant support and motivation from your personal trainer. Additionally, you can explore the world by choosing your favorite scenes and terrains, so the treadmill displays the chosen destination on the large HD 22" display.
With the ultimate JRNY membership, you can track your progress easily: your metrics are available at any time in one place and you can compare the prior data with the ongoing ones.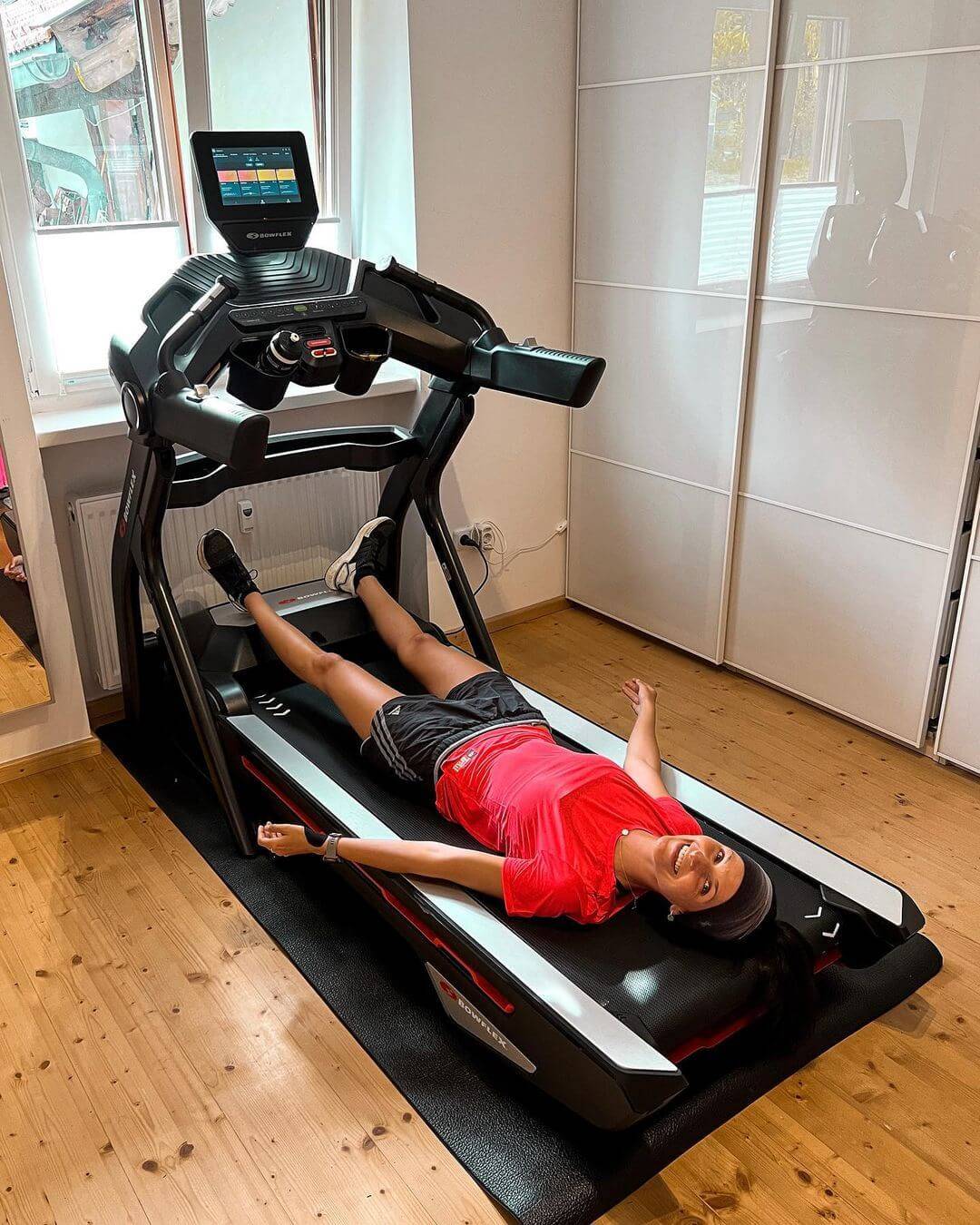 Unlike our top-pick treadmill, this one has a greater incline option: you can switch between the 5% decline and reach up to the 12% maximum incline.
Comfort Tech deck cushioning brings you superb soft land on the deck while intensive running and additional spring in your steps. The running machine can be folded in several seconds too: with the SoftDrop folding system.
The Bowflex treadmill is a comfortable and diverse option for runnersp, large HD display, ultimate JRNY membership, 5% decline and 12% maximum incline options, and Comfort Tech deck cushioning for soft landings.
(Show More)
Heart rate armband is included in the purchase

Incline and decline options available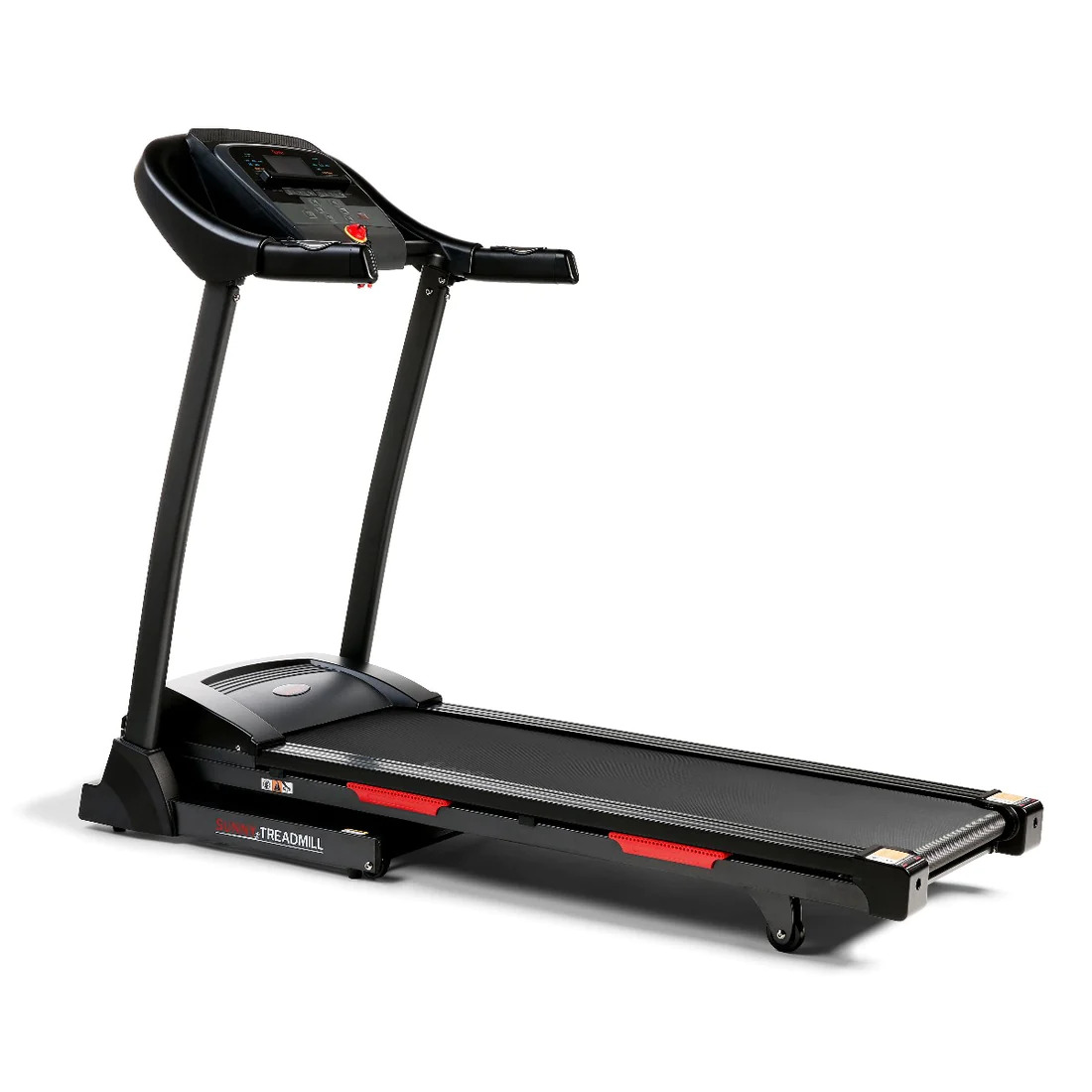 Speed range: 0.5-9 mph
Max incline: 12%
Folding

: upright foldability



Weight limit: 220 lb
Item weight: 112 lb
Product dimensions: 63" L x 26.2" W x 50.2" H (folded: 36.8" L x 26.2" W x 56.9" H)
Display: LCD display
Running surface: 15.7" x 48.4"
Warranty: 3 years for the frame, 180 days for the parts and components
Workout programs: 9 built-in programs
Additional features: Bluetooth, SunnyFit app
Experience 15 levels of automatic incline and speed range up to 9 MPH bring you a customized workout that will fit your fitness goals. You can control the incline by pressing the quick buttons that refer to the 3, 6, and 12% incline. The integrated digital technologies allow you to sync this treadmill with the SunnyFit app to track your fitness progress.
With a compact LCD monitor, you can track your speed, time, distance, calories, steps, and body fat percentage. Via the SunnyFit app, you can arrange customized workouts of any intensity. With the pulse sensors on the hand grips, you'll see your real-time pulse during the training.
Like other treadmills, this treadmill for arthritis treatment also has an integrated shock absorption technology that mitigates the joint impact. Also, a soft-drop hydraulic folding system enables you to lower the deck smoothly to the ground.
The Sunny Health & Fitness treadmill offers a customizable workout with 15 levels of automatic incline, a compact LCD monitor, pulse sensors, shock absorption technology for joint impact reduction, and a soft-drop hydraulic folding system.
(Show More)
Has a hydraulic folding mechanism

Automatic incline up to 12%

A space-saving running machine
quite a short running belt

Not perfect for runners of a big height
Speed range: 0-12 mph
Max incline: 12%
Folding

: foldable



Weight limit: 300 lb
Item weight: 263 lb
Product dimensions: 77.3" L x 35.3" W x 59.6" H
Display: 22" HD touchscreen
Running surface: 20" x 60"
Warranty: 10 years for the frame, 2 years for parts, 1 year for labor
Workout programs: over 16,000 live and on-demand classes with iFit, over 50 built-in workouts
Additional features: Bluetooth, iFit app
The ProForm treadmill is compatible with the iFit application that presents a whole new running experience under the guidance of first-class trainers who will offer you an unlimited range of training opportunities. You'll be able to join diverse studio classes, choose customized training sessions, and pick up any world destination. Moreover, thanks to the iFit functionality, the system will automatically adjust the speed and incline & decline level according to your preferences.
By purchasing this outstanding treadmill, you receive an iFIT trial for 30 days that includes live events streaming, on-demand global workouts, and studio classes as well.
The Pro 9000 running machine is equipped with a solid 3.6 CHP motor which can withstand tough training. The deck comes with ReBound Pro cushioning, which gives your legs a soft landing surface, so you can exercise with more comfort for a longer time. The duration of your running session will also be prolonged due to the built-in CoolAire fan.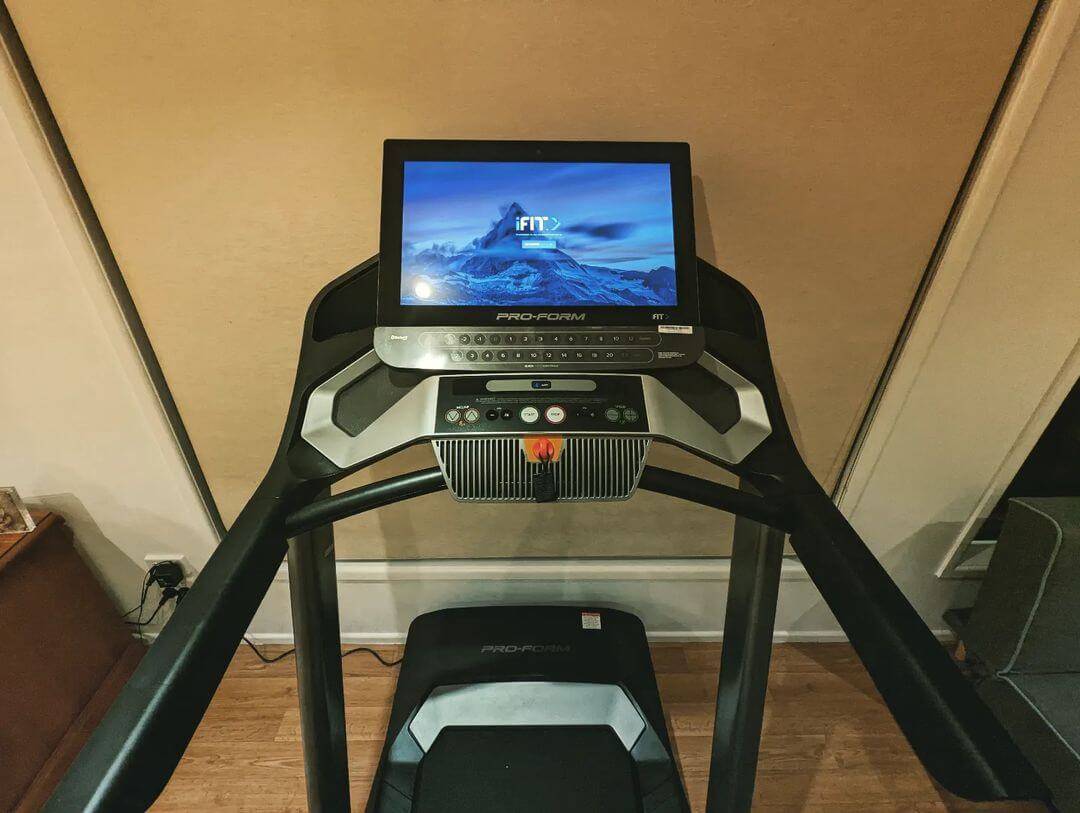 The SpaceSaver design feature that is common for the reviewed treadmills enables you to fold the deck up and store it in the corner. The EasyLift Assist system provides a built-in powerful shock to help you lift the deck without hassle.
You'll also receive an opportunity to track your pulse with the help of the SmartBeat Forearm Heart Rate Monitor that you can sync to the running machine. Although, it should be bought separately.
The ProForm treadmill offers an exceptional running experience with the iFit app and automatic adjustments, along with a sturdy motor, ReBound Pro cushioning, a built-in fan, SpaceSaver design, and EasyLift Assist system.
(Show More)
Connectivity with the forearm heart rate band

Automatic adjustment of speed and incline

Can stream music or podcasts via the built-in speakers
Need to prolong the iFit subscription

Requires a constant internet connection for the iFit app to run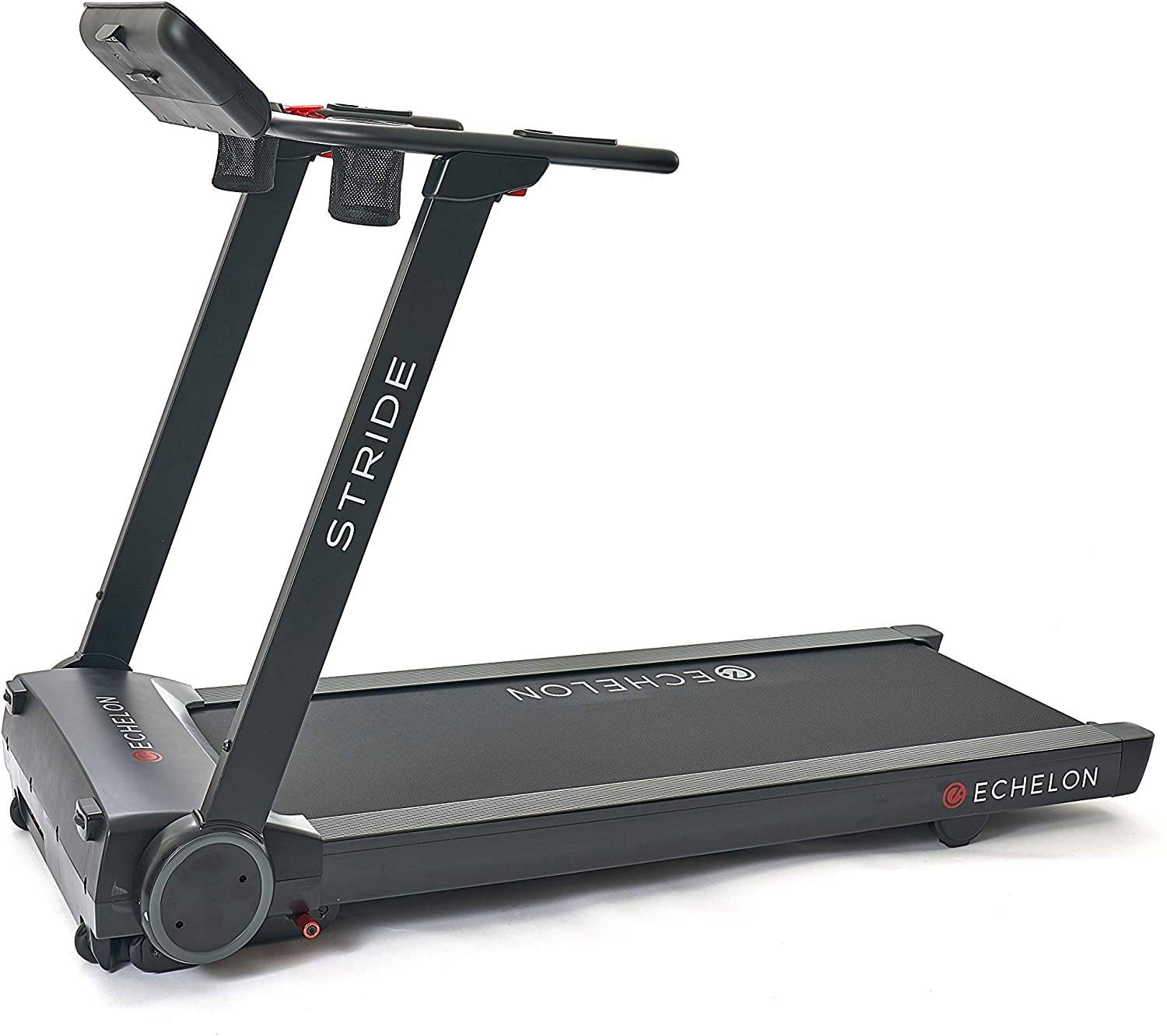 Speed range: 0.5 - 12 mph
Max incline: 10%
Folding

: foldable



Weight limit: 300 lb
Item weight: 156 lb
Product dimensions: 69.3" L x 31" W x 49.2" H (folded: 69.3" L x 31" W x 10.25" H)
Display: LCD display
Running surface: 20" x 55"
Warranty: 1 year
Workout programs: 8 programmed workouts
Additional features: Bluetooth, Echelon Fit App
This outstanding treadmill offers users a free 30-day trial of the Echelon Premier Membership that involves access to more than 3k live and on-demand classes coached by the world's expert instructors via the Echelon Fit application. You can choose training of any duration and fitness level. Besides running, you have a great variety of other workouts such as cycling, rowing, HIIT, kickboxing, yoga, and even more. By the way, the membership package allows you to create up to five user accounts.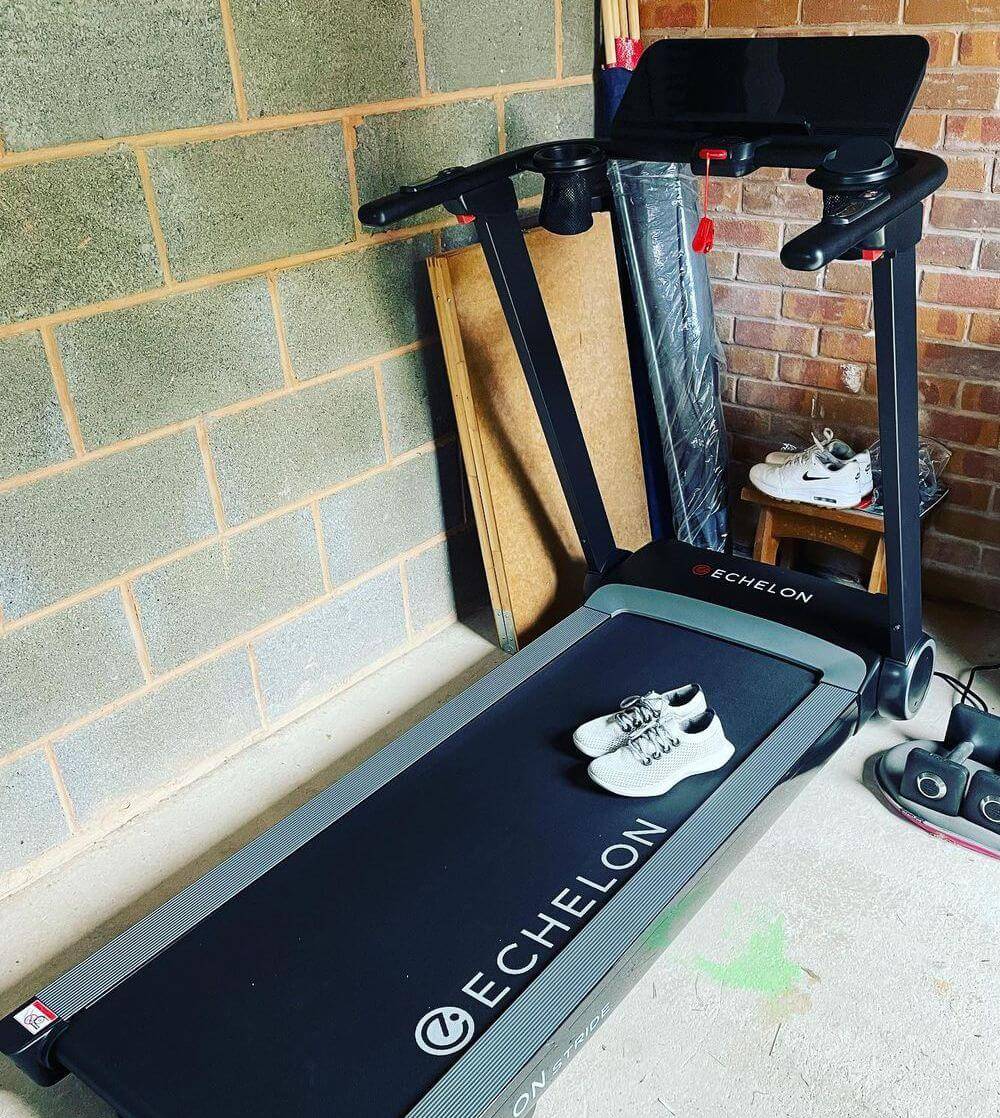 You'll track your performance data displayed on the LCD monitor, as well as know your precise heart rate with the help of HR sensors on the handlebar. With a great range of speed and incline options, you'll be able to avoid tension on your knees and regulate it on your own considering your condition.
The treadmill is also convenient to fold and transport thanks to the auto-folding system and transportation wheels. So, you can easily tilt upright and store both horizontally and vertically.
The Echelon Stride Treadmill offers a compact design that makes it perfect for small spaces, a maximum speed of 12 mph, a 12-level automatic incline, a cushioned deck for joint protection, and a folding mechanism for easy storage.
(Show More)
A sturdy machine with no wobbling with moderate jogging

It's possible to attach the desktop and work while jogging

Vertical + horizontal transport wheels
May occur malfunctioning during the run like a sudden belt stop

The machine starts to wobble at high speeds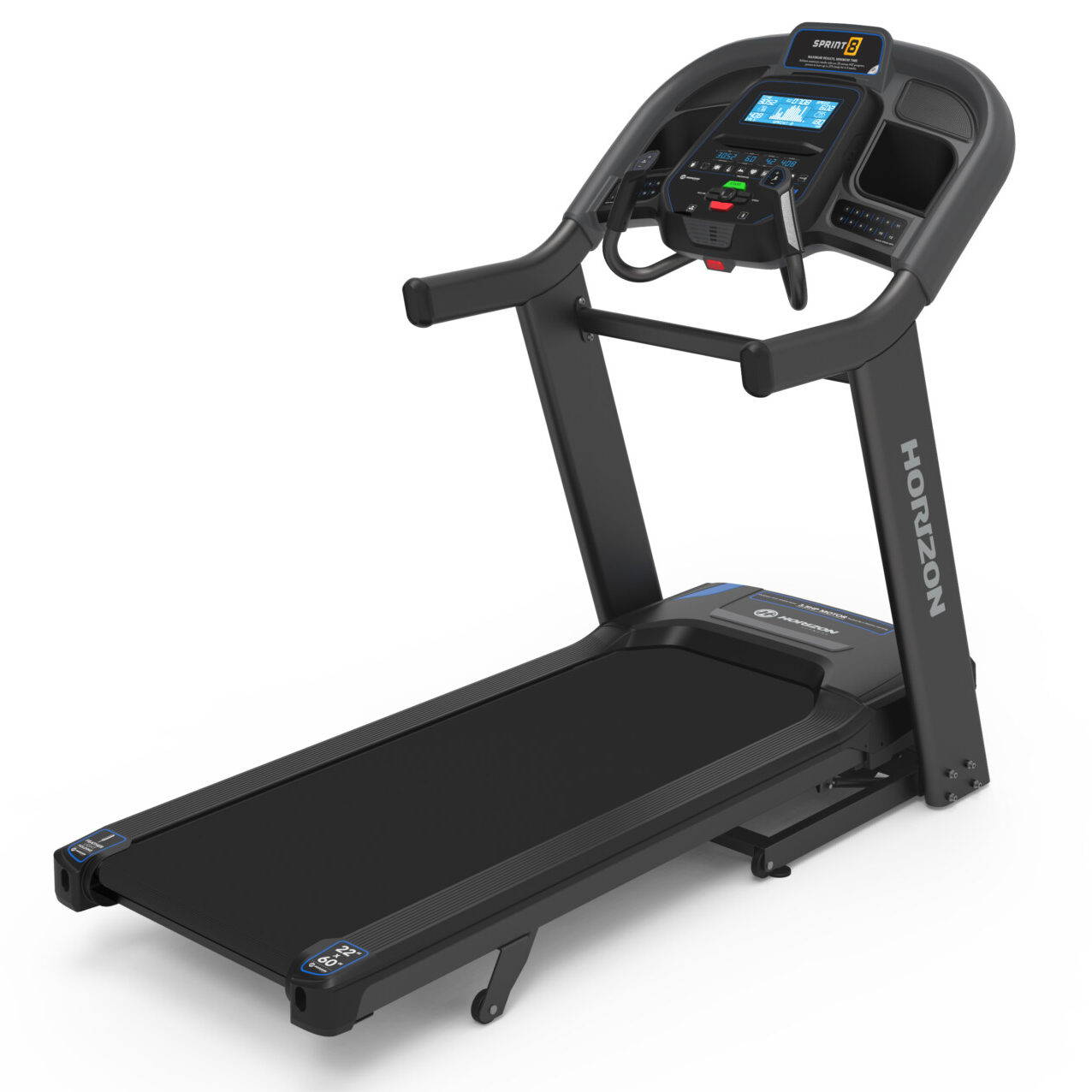 Speed range: 0.5 - 12 mph
Max incline: 15%
Folding

: foldable



Weight limit: 350 lb
Item weight: 318 lb
Product dimensions: 76" L x 37" W x 63" H (folded: 42" L x 37" W x 71" H)
Display: dual LED & LCD display
Running surface: 22" x 60"
Warranty: lifetime warranty for the frame and motor, 5 years for parts, 2 years for labor
Workout programs: 10 pre-set programs
Additional features: Bluetooth connectivity
The Horizon running machine is highly compatible and can be synced with any fitness application. You can join numerous fitness workouts, watch movies, listen to music during your running session, and keep track of your progress. You can choose any live and on-demand workout led by a professional trainer who will keep you motivated throughout the whole training.
If you have some problems with your knees, it won't restrict you from training with the Horizon treadmill. It has a wide 22" x 60" running belt that is designed with a responsive cushioning surface, so it will support your even pace along the whole phases of your running. You won't break your stride with the help of the QuickDial control during the intervals. Also, by having a wide range of speed and incline range, you can choose any workout intensity: whether you prefer to walk or jog in case you have some issues with your knees.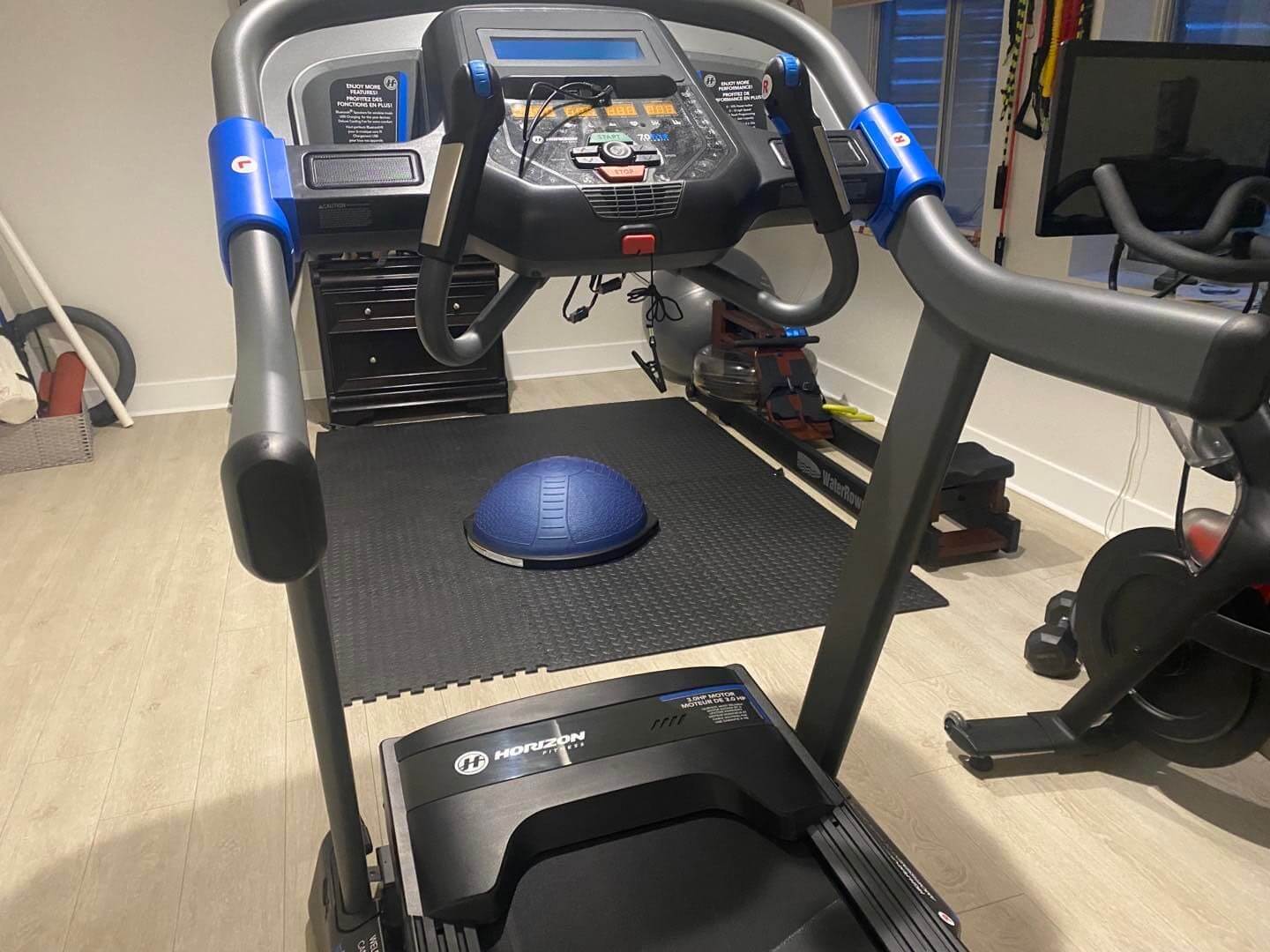 You'll know all the essential metrics while training with the help of particular adjustments such as customized interval keys, one-touch speed, and quick keys to change the incline, with the information on your distance, calories, hill climb option, and maximum heart rate. All this is possible due to the contact hand grips.
Additionally, there won't be a burden to fold the treadmill because it's equipped with a one-step FeatherLight hydraulic folding system.
The Horizon treadmill offers compatibility with various fitness apps and provides a comfortable and adjustable running experience with its responsive cushioning, QuickDial control, and a wide range of speed and incline options.
(Show More)
Is compatible with any fitness applications and trackers

Comes with a durable sturdy frame with enough space for running

Can be folded just with one hand due to the hydraulic system
Can occur some issues with syncing the HR strap with the console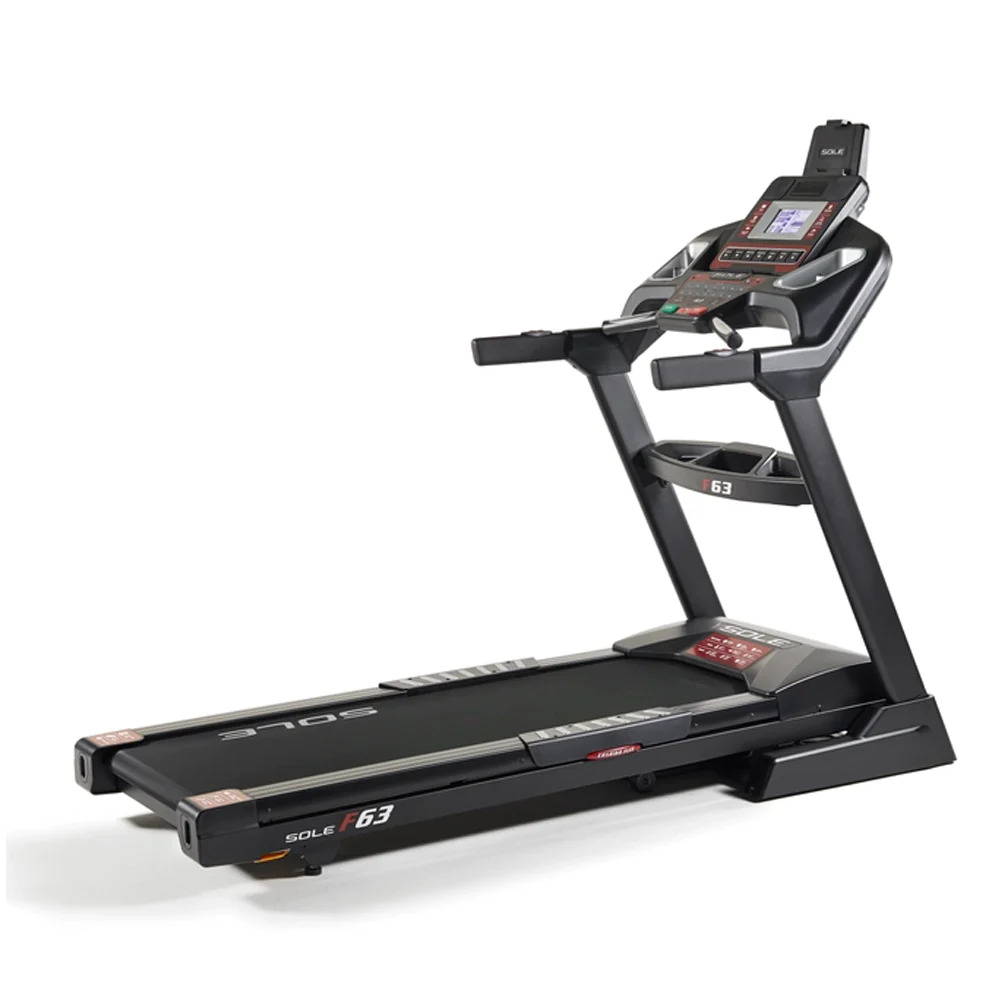 Speed range: 0.5-12 mph
Max incline: 15%
Folding

: foldable



Weight limit: 220 lb
Item weight: 254 lb
Product dimensions: 82" L x 35" W x 57" H
Display: LCD monitor
Running surface: 20" x 40"
Warranty: no information
Workout programs: 6 built-in programs
Additional features: Bluetooth
Compared to the previous treadmill models in our list, this running machine is a bit lighter because it's equipped with a 3.0 HP motor which brings you a maximum of 12 mph speed range and an incline option of up to 15%. You can choose a workout among the six preset programs, and besides running you can benefit from other cardio training and fat-burning programs.
The armrest has speed and incline buttons, as well as heart rate sensors, the console has cooling fans, so you'll be able to train longer without sweating too much. The monitor provides the basic information: speed, incline, time, distance, calories, pace, and heart rate.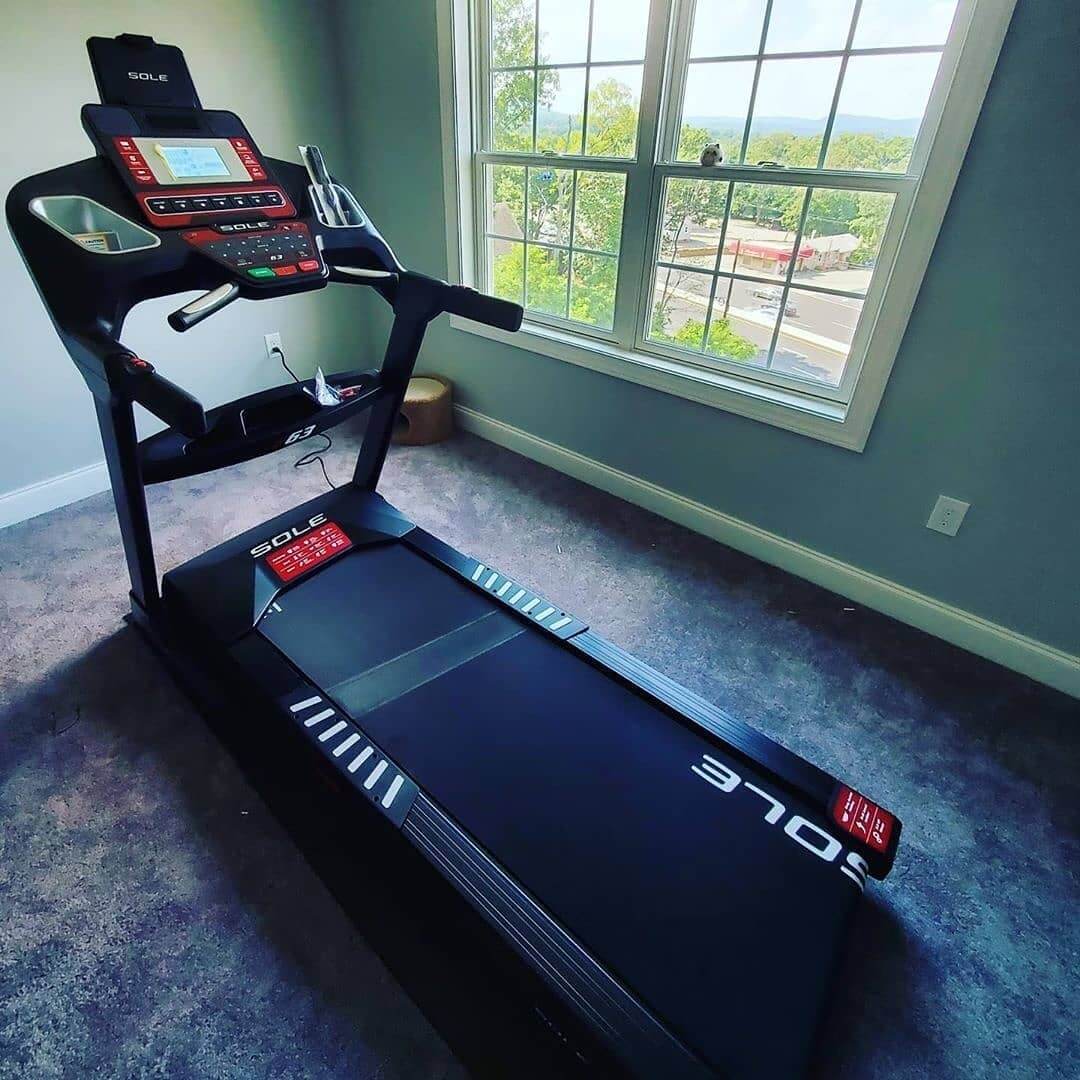 The treadmill suits those who have joint problems and knee injuries: the CushionFlex design of the deck reduces the impact on your knees by 40%. Moreover, you can choose the preferred incline and speed range, so your knees will benefit from such safe running sessions.
Sole F63 Treadmill offers a lighter, more compact design and a range of preset programs, as well as features to support joint health and safe, effective workouts.
(Show More)
Operates smoothly and out of the noise

Wide range of customized workouts

Small, but bright and easy-to-read monitor
Not for very tall runners because of the 40" length belt

Can wobble if a runner is of a heavier weight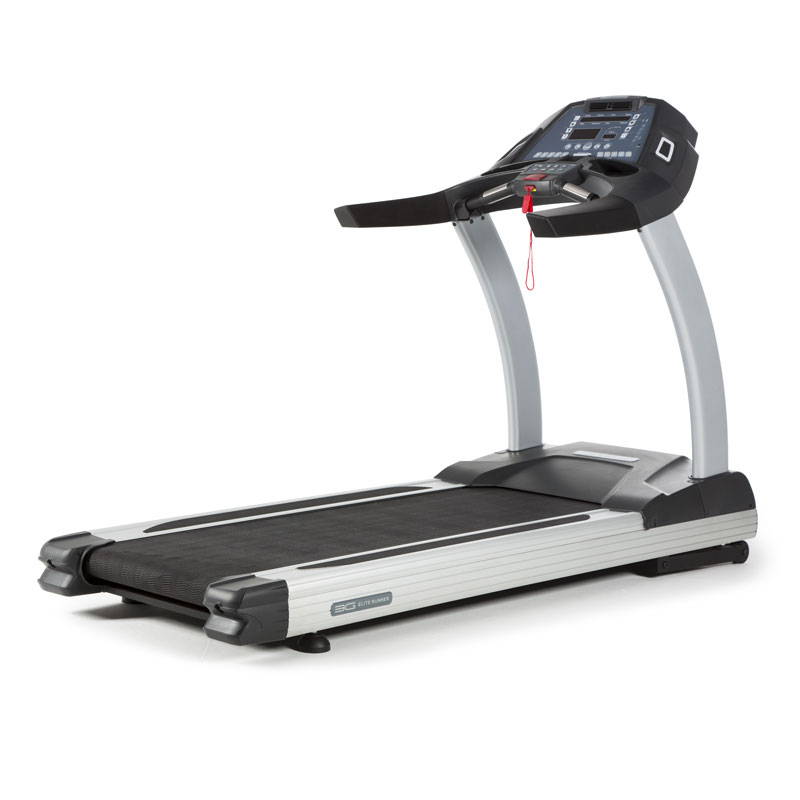 Speed range: 0.5 - 12 mph
Max incline: 15%
Folding

: foldable



Weight limit: 400 lb
Item weight: 386 lb
Product dimensions: 84" L x 35.5" x X 58" H
Display: LCD display
Running surface: 22" x 62"
Warranty: residential - lifetime motor, lifetime frame, 10 years for parts, 2 years in-home labor; commercial - 5 years for motor and frame, 5 years for parts, 1 year for in-home labor
Workout programs: 8 built-in programs, 2 custom programs, and fitness tests available
Additional features: Ortho Flex shock absorption, fast acceleration option
The 3G Cardio treadmill is a high-quality commercial running machine that brings superior features for users. The treadmill comes with several pre-set training classes and fitness tests, and also is equipped with smooth one-touch button speed and incline control, HR management, and an exceptional chance to personalize your workout plan.
You can connect your device to the running machine and tune up your favorite running session or watch movies while training at your own pace.
There are such distinctive features the treadmill can offer you: fast acceleration of +1% per 1.5 seconds, with a powerful 4.0.CHP motor, a large running deck with the Ortho Flex shock absorption of the soft orthopedic belt brings a safe and smooth running experience even if you have knee issues. Such a speedy belt acceleration feature fits well for interval and high-intensity workouts if you want to propel your running technique.
The 3G Cardio treadmill is a commercial-grade machine that offers personalized workouts, one-touch button controls, and connectivity options for entertainment during training.
(Show More)
Is equipped with a powerful motor

Comes with a fast acceleration mode

A high-quality solid commercial treadmill
Too bulky, it's hard to move it around
Is a Treadmill Bad for Your Knees?
The fact is that running on a treadmill can benefit your knees and make them more resistant to different terrain peculiarities when running outdoors. While it brings more stress and tension to the knees because a runner should get accustomed to different surfaces and elevation changes. When running on a treadmill, you get a mild impact on the joints because the machine is equipped with shock absorption and cushioning technologies. Moreover, running with a proper posture and setting the incline will improve your running technique.
Running on a treadmill can be a good rehabilitation for individuals with injuries or it can be a good exercise for elderly people who want to keep their general condition and stay healthy. With an adjustable speed option, they can choose their preferred speed and train at their personal level. Although, treadmill running can be compared with running outdoors on soft surfaces that reduce the impact on the knees. So, there's little risk to twist the knees or bump into some obstacles like stones or uneven paths.
The treadmill belt also plays a great role in providing comfort for running. Due to the proper thickness level of the running deck, an athlete won't feel discomfort while running since the belt is the element that contracts directly to the runner's feet.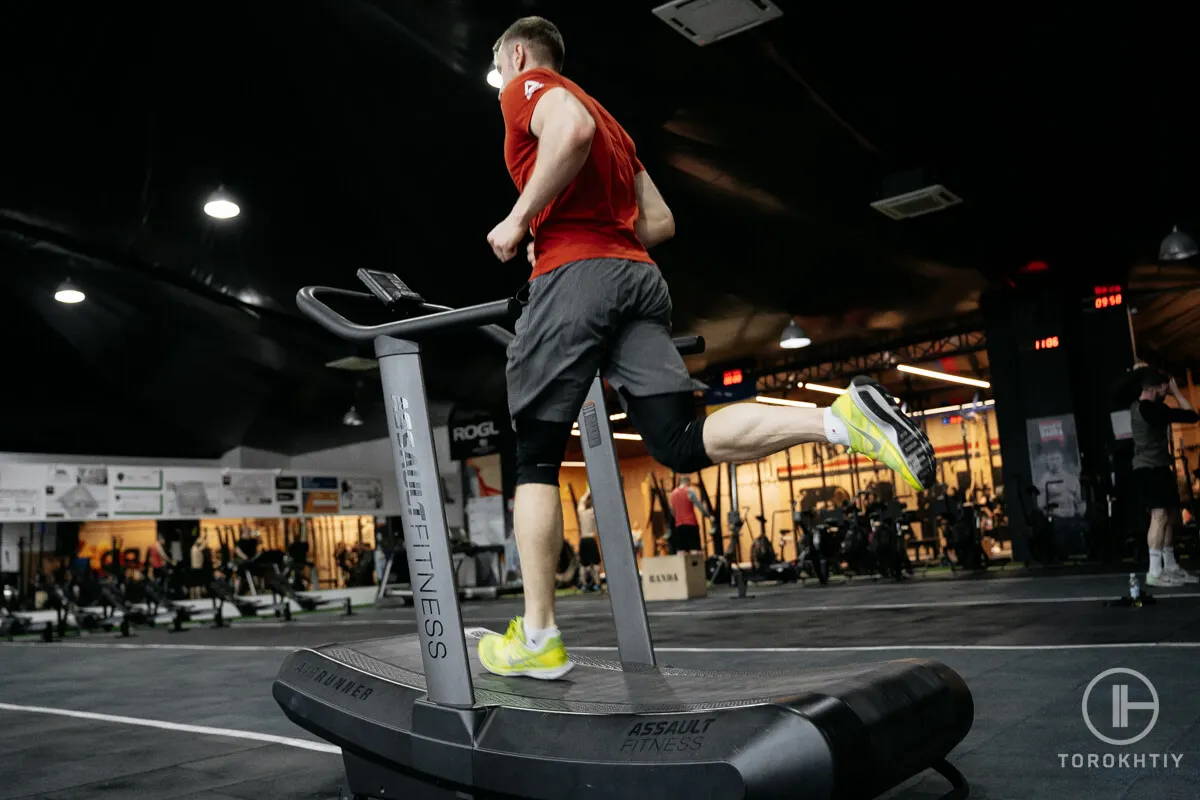 The incline feature is another vital aspect that supports your knees' health and mitigates any harsh influence on the knees and joints as well. Having a greater range of inclines can benefit you greatly because it mimics outdoor running. Otherwise, when running on the plain surface, or on the treadmill with zero incline, the knees can't withstand such a straight running position for a long time. So, you'll get tired soon because of the discomfort in the knees. Thus, a treadmill with at least 2% of incline won't hurt your knees and they will be able to absorb the impact from the ground properly.

The running belt stiffness also influences the quality of your running: a running rubber track helps to maintain the proper state of the knees. On the contrary, a stiff surface can negatively influence the knees because there are no shock-absorption features. Your knees and joints will suffer from extra tension since a rigid deck can't bear the weight and balance it well on the treadmill.
Treadmill for Bad Knees Peculiarities
If you're suffering from discomfort or have sensitive knees, the best solution, in this case, is to keep on being active and do some exercises at the minimum that don't lead to even more muscle stiffness and soreness in the knees and surrounding joints. Consistent walking at a moderate pace will benefit your knee health further.
While exercising on the treadmill you'll be able to strengthen the surrounding muscles of your joints. That inevitably will improve your leg muscles' stamina in general and develop an alignment state that surrounds the knees.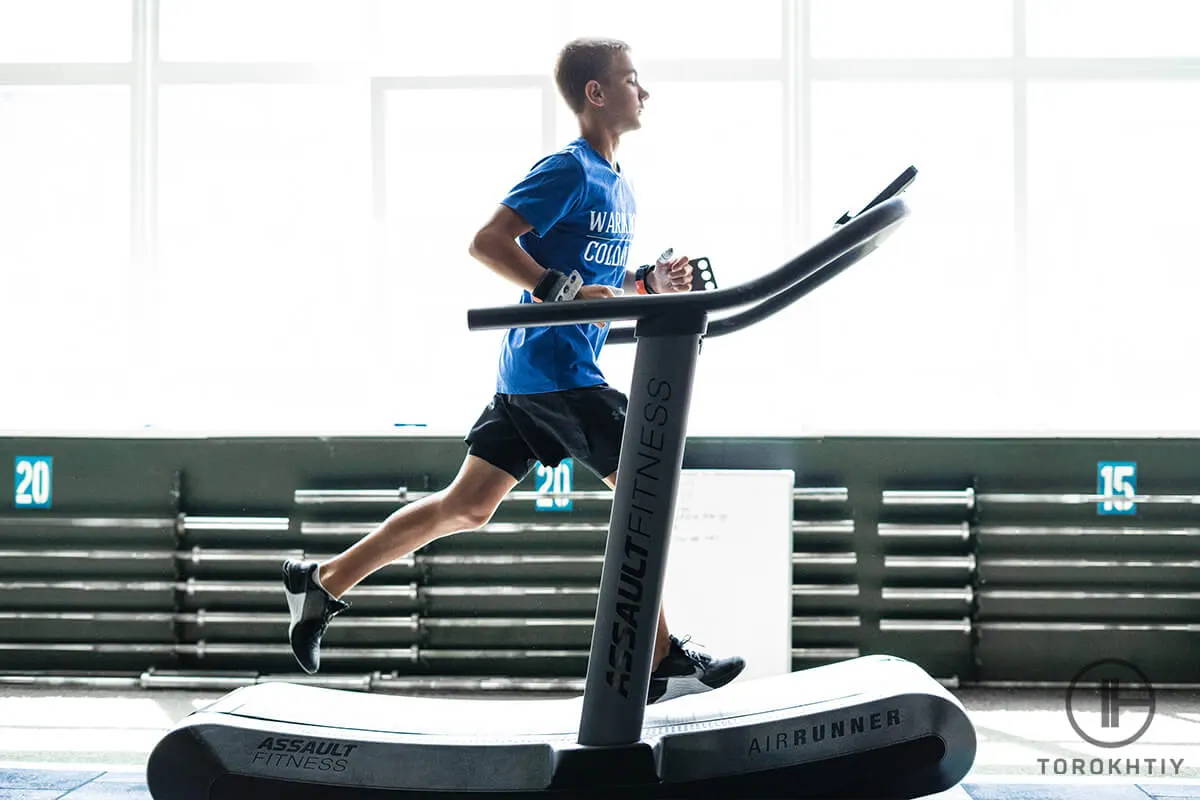 Treadmill exercising at a moderate stride can facilitate bone density which refers to your ability to withstand more tough training. With a proper cushioning effect, it'll be easier to develop surrounding muscle recruitment and this way strengthen the major muscles. You won't suffer from tight hips, inactive glutes, stiff hamstrings, or quads.

A high-quality treadmill which is easy on the knees comes with a well-built belt system that will force you to strengthen your spine and lower body. So, there'll be less strain placed on the joints. The reason is that a treadmill absorbs more shock than your body does due to softening your stride.
Meanwhile, the incline feature alleviates the discomfort in the joints. And when imitating the running uphill will shorten your pace and lower the impact from the ground.
What to Look For in the Best Treadmills for Bad Knees?
When looking for a treadmill for bad joints, it's important to pay attention to the cushioning on the running deck. Before buying a treadmill in case you have weak knees, check the information about the thickness of the machine's belt and the built-in cushioning system. Generally, cushioning may vary from one to another, there can be various padding zones at the top, middle, and back of the running surface.
For example, some treadmills have elastomer insertion with a foamed cushioned layer located between the belt and frame. This structure provides diverse levels of support while running throughout the whole length of the running belt. So, your body will respond to the running pace as when running outdoors wearing running shoes.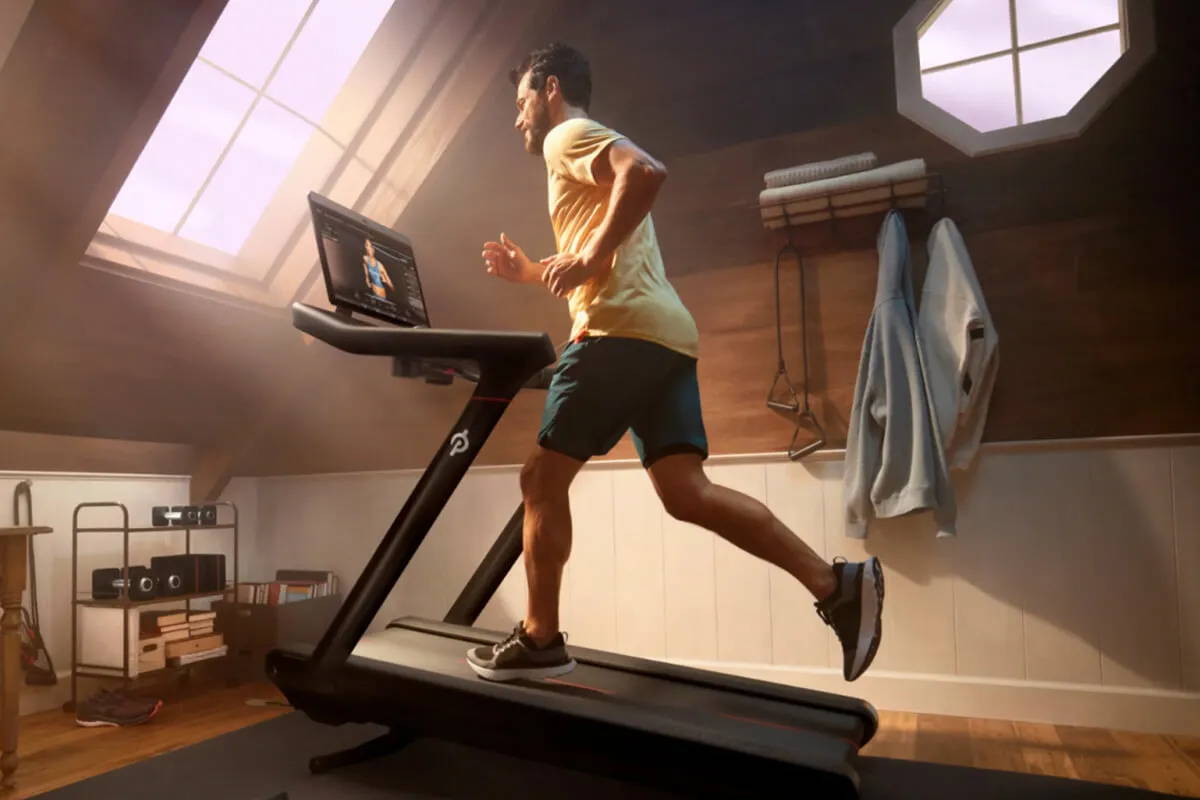 Why do cushioning zones matter? The reason is quite clear: cushioned front zone absorbs the initial strike on your foot as if you were in running sneakers with padded heels. The middle part of the running surface is like a transition zone that brings extra stability and balances through your pace. The back part of the deck is designed with a well-cushioned push-off zone.

Consequently, the more cushioning zones your treadmill has, the better support you'll get for the stride, and you'll recover faster. By the way, another important fact is that the stiffer the treadmill belt is, the better - with a firm running surface, you'll receive more energy return, while a softer deck provides less efficiency return.
Having a zero or too-high incline option can hurt your knees by putting too much tension when running on an entirely plain or elevated surface. Although, when running with a 0% incline, you experience the impact as when running a little downhill which also brings some minor impact. But, it enables you to strengthen your leg muscles and surrounding joints that support your knees. Also, with regular runs on a small incline, you can prevent the shin splint and even enhance your stamina.
The truth is that by increasing the incline rate, you add to the intensity of your workout avoiding stress on your knees and joints. Incline walking is even recommended for people with knee osteoarthritis and knee replacement.
When increasing the incline rate by 3-4% you can lower the impact and absorb it by 24%. So, if you have some injuries including sports ones, running on the incline can facilitate your recovery time and exclude further complications or inflammation occurrence.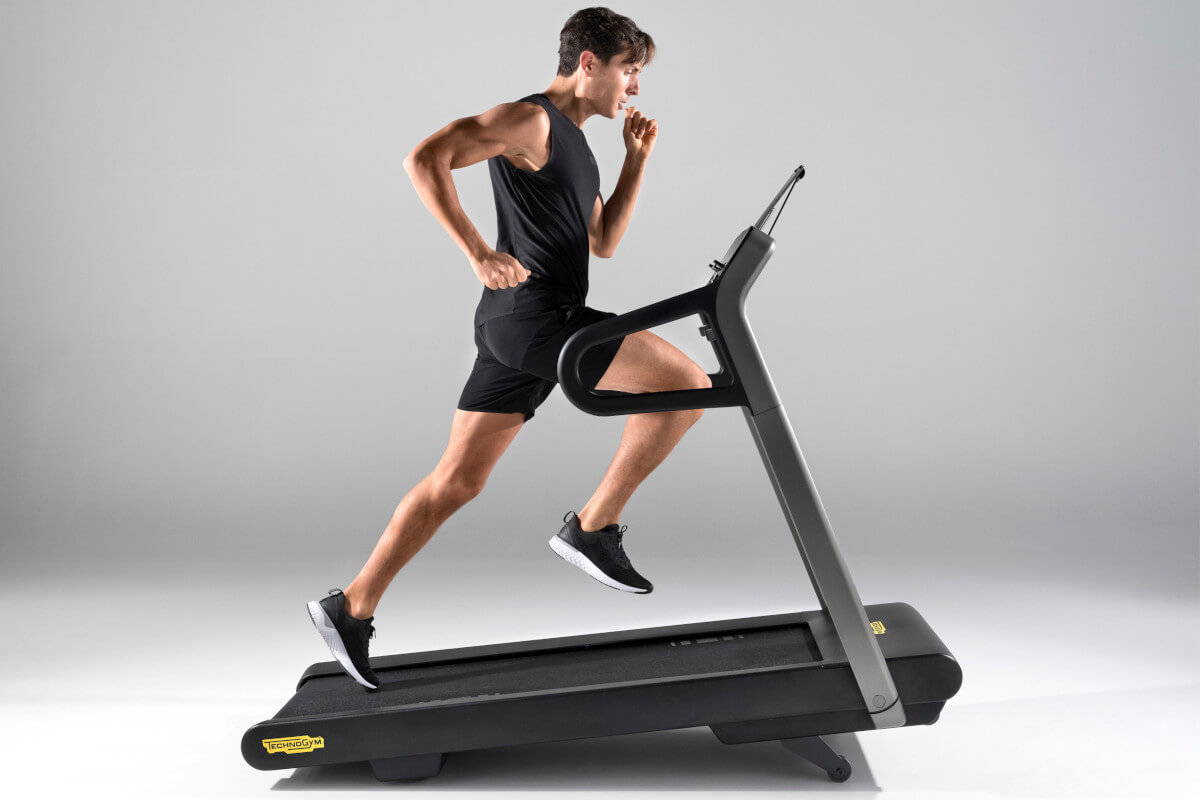 Having a simple soft drop system simplifies the process of folding, especially if an individual has some issues with their knees. Also, the hydraulic feature enables the treadmill deck to tilt slowly on its own. This option is very important if the running machine is quite heavy, so moving around it and squatting to fold it, can result in occasional strains.
Dimensions of the Running Belt
Not being limited by the small dimensions of the running deck, it's important to pay attention to its size which will be enough for walking, jogging, and speedy running as well. The standard size of the running surface is about 22" by 60", but compact and budget models have a shorter deck. Although, if you have some problems with your knees, you'd better not cut costs by buying a good running machine. The more space you have for running, the better it'll be for your joint and knee health.
Also, besides the cushioning and incline options, you should consider a treadmill with additional features like supportive handrails on the front and on each side, a safety clip you can attach to your clothes in case you lose balance, and also an emergency stop knob or button to quit the running session in advance.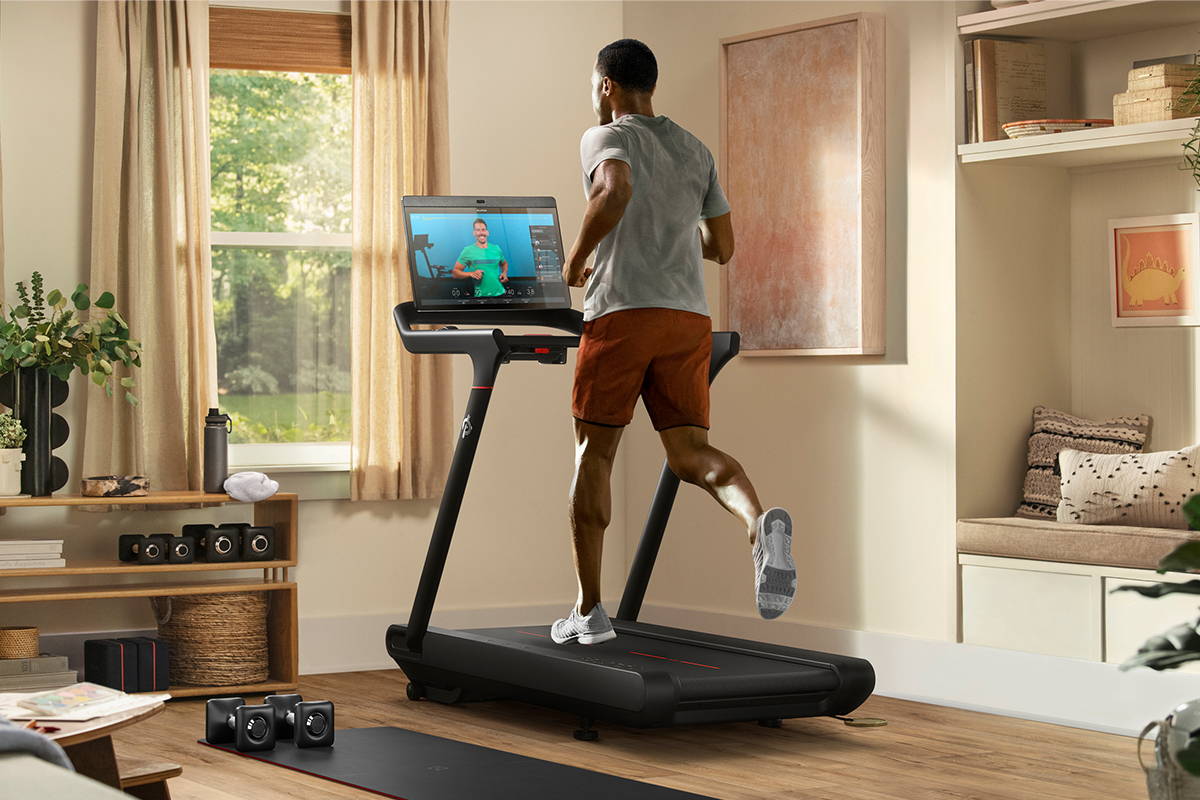 How to Use a Treadmill Right Not to Damage Your Knees?
If you have some issues with your knees but want to keep on being active and move to work out your joints to make the blood circulate through the body, you shouldn't neglect to do some treadmill workouts for bad knees and massage before starting to run. So, here we present several steps you should follow to not aggravate the situation.
Spend 10-15 minutes working out and loosen the joints of both your lower and upper body and tender spots. Stretch well to force the blood flow throughout the body and to fill the muscle tissues with oxygen, and get started your running session with moderate jogging.
Despite the fact you choose a treadmill with cushioning features, you also should think about wearing proper clothes and particularly running shoes. Heel cushioning will lower the impact shock of a heel strike.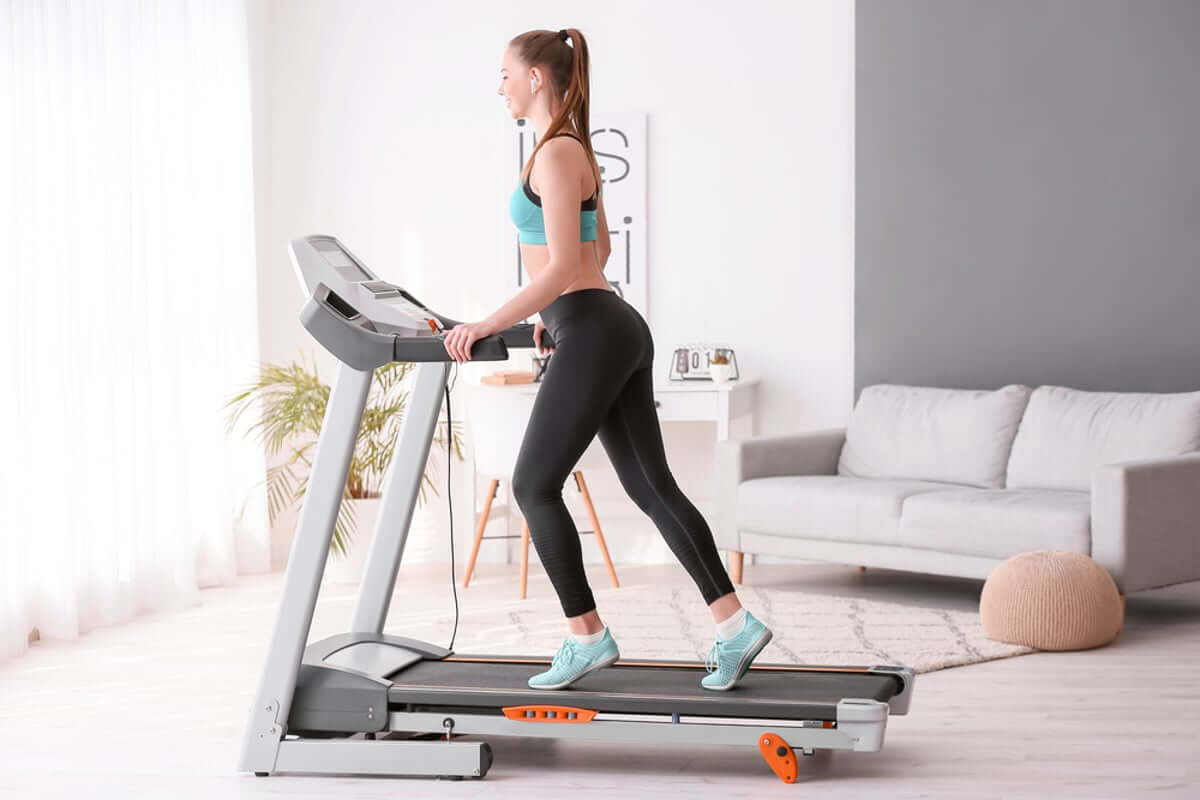 Although an average and extra-high incline can be okay for regular runners, but not for people with bad knees. Even if you bought a treadmill with an incline of 10-12% or even 15%, don't set up such a rate. The higher the incline is, the more impact will be on your knees that are forced to work with unnatural angles.
Adhere to the Correct Technique
Always listen to your body: only you know better how your body's feeling at a specific moment. Before starting your running training, step carefully on the belt and hold the handrails to keep balance. After having a warm-up you'd better start with a slow speed that feels good for your knees. Then, change your pace gradually by reaching the speed that is enough for you and brings comfort to your bad knees.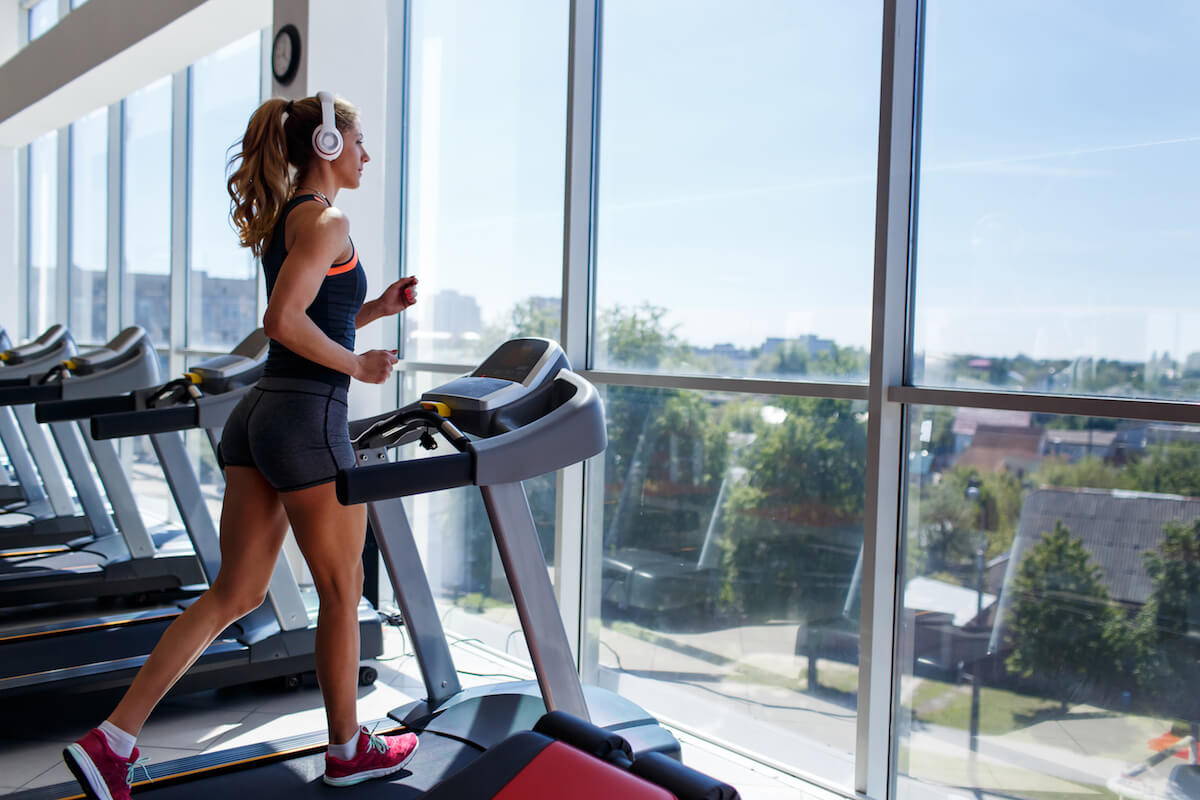 Is a Treadmill Good for Bad Knees?
Yes, a treadmill can mitigate the impact on the knees thanks to the specific built-in technologies that prevent joint load and their gradual wear-off. With a properly chosen treadmill, your knees will produce natural lubrication to keep their movement right and avoid joint friction. Generally, a treadmill provides moderate pressure on the knees which can be even better than running on straight surfaces.
How Do I Protect My Knees on a Treadmill?
Remember the following points that will assist you to protect your joints and knees from intensive loads:
don't neglect to warm up before the running
walk and jog on the treadmill instead of intense running
increase your speed gradually
start with short running sessions
set up a low to moderate speed rate, with 5 mph at the maximum
wearing comfortable running shoes that bring you enough support and padding
Why Do My Knees Hurt When I Walk on the Treadmill?
Generally, there can be several factors that could lead to your knee hurt when running on a treadmill. It can relate to different biomechanics usage, or keeping different strides. Also, it can relate to your form and feet condition: if they can't transfer ground reaction and absorb the shock from the surfaces, the problem of knees and joint pain arises then. Treadmills with cushioning come with padding layers to absorb the impact and reduce knee pain. Besides your knees, your musculoskeletal chain also is affected by the high energy return from solid surfaces with a neutral incline. So, by choosing the proper soft deck for the treadmill you can avoid overstressing your knee ligaments and tendons. You'll be able to focus more on your form and be mindful of your pace and speed.
All in all, if you have knee or joint pain, be mindful about providing enough balance and stability. Having osteoarthritis you'd better choose the right training regime that will influence your state mildly without tough tension, but still develop the muscles and maintain the general fitness level. Selecting a treadmill is one of the most useful and best ways to treat your bad knees.
Considering the problem, we found the best treadmill for bad knees that will satisfy your fitness goals fully. Our top pick is NordicTrack EXP 7i which is equipped with a FlexSelect cushioning system that will help you to lower the impact on your knees and spine. It can absorb the shock perfectly by mitigating strain occurrence. Also, having an incline option prevents the risk of further injuries and discomfort, so you can adapt to the specific load gradually. Being a perfect model for low-impact training, this treadmill will help you to train your lower body well and gain better balance.
Want to know more about effective approaches to mitigate muscle strain and prevent your knee from new trauma? Then ask us questions that matter to you most in the comments section below the article. You'll find out how you'll succeed to recover quickly without damage to your joints.
A systematic review of running-related musculoskeletal injuries in runners // NIH: https://pubmed.ncbi.nlm.nih.gov /33862272/



Running injuries. A review of the epidemiological literature // NIH: https://pubmed.ncbi.nlm.nih.gov /1439399/
Is Motorized Treadmill Running Biomechanically Comparable to Overground Running? A Systematic Review and Meta-Analysis of Cross-Over Studies // NIH: https://pubmed.ncbi.nlm.nih.gov /31802395/
Biomechanics and Physiology of Uphill and Downhill Running // NIH: https://pubmed.ncbi.nlm.nih.gov /27501719/
Effects of footwear cushioning on leg and longitudinal arch stiffness during running // Sciencedirect: https://www.sciencedirect.com/science /article/abs/pii/ S0021929021006254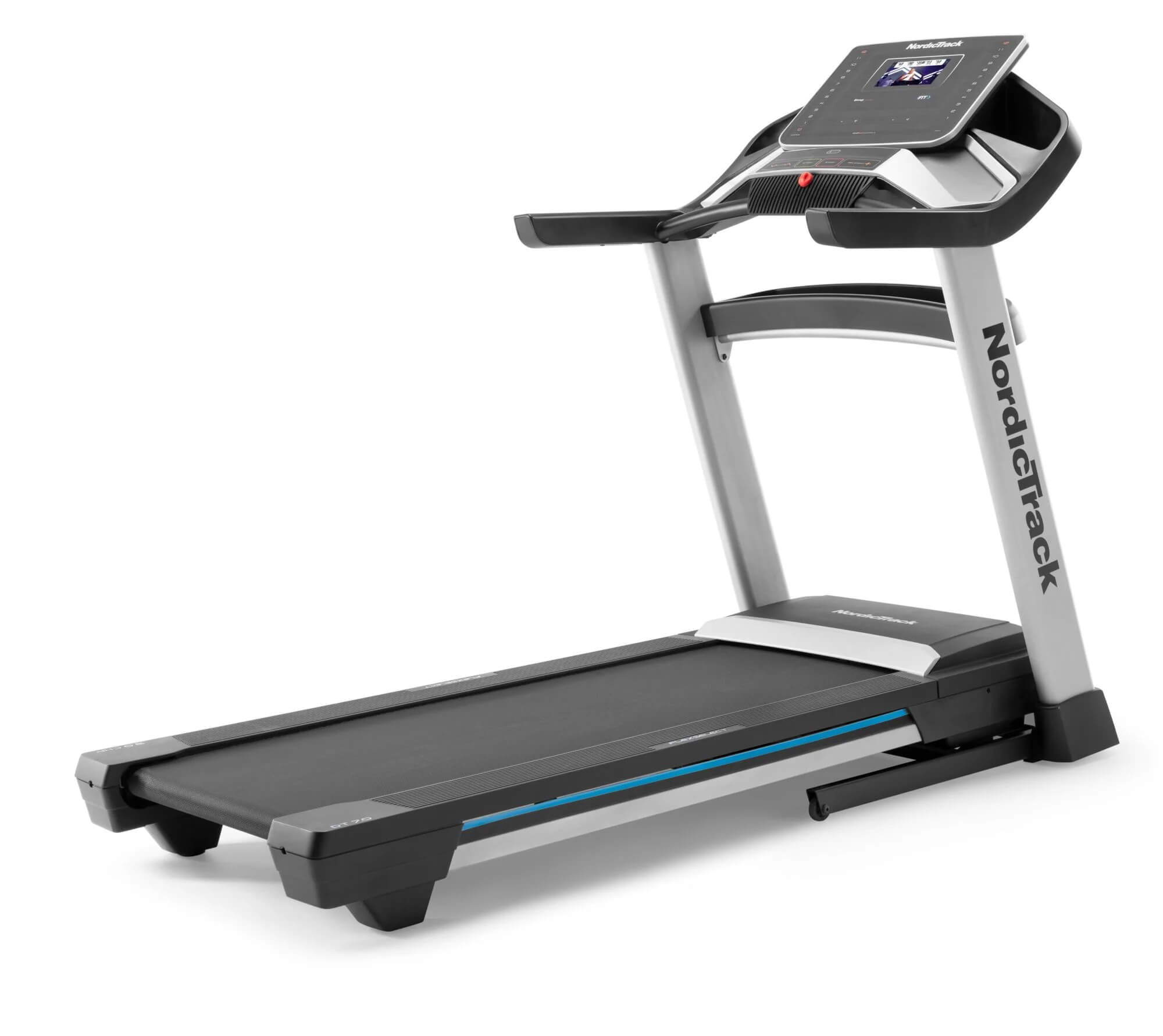 My name is Ihor and I have been a professional weightlifter since 1996. With over 20 years of competition experience, my resume includes European Champion in 2009 and the silver medalist at 2011's Senior World Championships –105kg division.
I competed at the 2008, 2012 and 2016 Summer Olympics.
After hanging up my own competitive lifting shoes, I decided to share my huge background as a coach. I am currently coaching multiple athletes who are competing at national and international competitions.