Treadmills are popular not just in your local fitness center but even in households that have decided to invest in their home gym. Compared to other fitness equipment, a treadmill doesn't look as intimidating, making it a favorite of not just beginners but even advanced fitness enthusiasts.
But have you ever wondered what muscles does treadmill work? In reality, it is more than just your legs. In this article, we'll discuss muscles used on the treadmill while you jog, sprint, or when walking.
So, you're wondering what muscles does treadmill work? The answer is the quads, calves, glutes, hamstrings, and even your core. Muscles used on a treadmill differ depending on your pace and your settings.
Overview of the muscles involved in treadmill exercise
There are lots of muscles involved when you use the treadmill. There are the muscles responsible for maintaining your balance and stability. Plus, you have the lower extremities that allow the body to move forward. Let's try to explore these muscles in detail.
So what part of the body does the treadmill work? Lower body muscles will be at the top of our list.
Lower body muscles involved during treadmill workouts include quads, glutes, hamstrings, and calves. Quadriceps come in handy during the push phase of each stride while hamstrings act as your stabilizer and provide the force during the swing phase.
Glutes consist of the gluteus maximus, medius, and minimus. These are used to get the body to propel forward and stabilize the hips. Lastly, you have calves. These are the ones responsible for propulsion during the push-off phase of running.
If you're wondering what muscles does incline treadmill work, this makes it challenging for the quads, hamstrings, glutes, and even your ankles. However, it is interesting to take a closer look at the gluteus muscles when using the incline on your treadmill. It was discovered that you need a particular angle if you wish to target your gluteus medius.

For those who are looking to strengthen their gluteus medius, the best inclination angle that increases muscle activity is at 5 degrees. In the same study, it was discovered that the gluteus medius muscle activity drops at 10 degrees. For those who don't have an idea what the gluteus medius muscle does, it plays an important role in preventing the opposite side of your pelvis from dropping.
But does running on the road have a similar effect when you run on a treadmill? It was discovered that muscle activity on a treadmill is significantly lower compared to overground running. This means that those with injuries or those who want to take it easy for the day can hop on their treadmill and still do their cardio.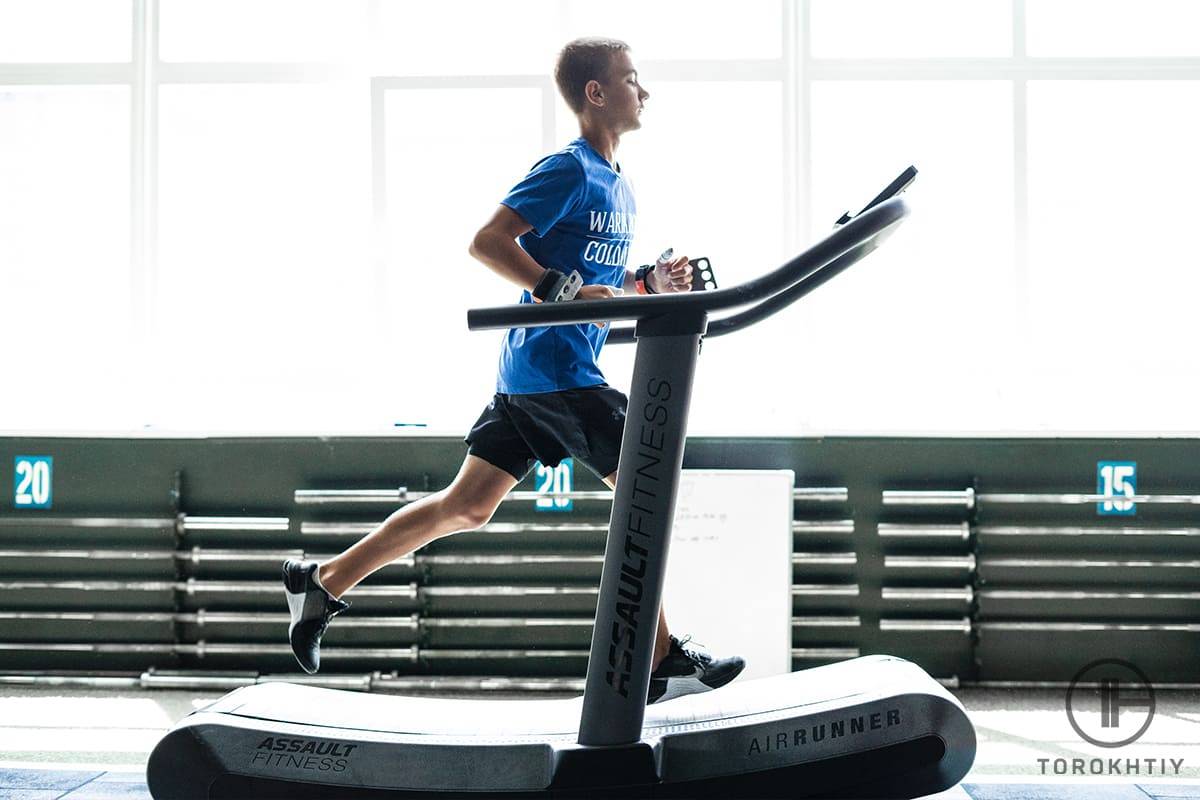 Another group of muscles that becomes involved when you run on a treadmill is your core muscles. Core muscles are responsible for keeping your posture and balance.
Your abdominals include the rectus abdominis, obliques, and transverse abdominis responsible for keeping your body stable and upright while running or walking on the treadmill. In addition to this, it also activates the erector spinae muscles that help in the stability of the spine preventing excessive backward bending.
Of course, let's not forget the heart. Among all the muscles used on the treadmill, this one can help prolong your life.
The heart benefits from cardiovascular activities in many ways. It is widely accepted by medical professionals that regular cardiovascular workouts can help lower blood pressure and prevent heart disease.
Regular exercise on the treadmill can strengthen the heart, improving not just its efficiency but also its endurance. If you train consistently, the heart becomes stronger and more capable in terms of pumping blood and delivering oxygen to your muscles during the activity.
However, if you're only starting, it might be a good idea if you don't go straight to high-intensity exercises. Instead, try to build from slow to moderate before transitioning to intense workouts depending on how your body is going to adapt to the exercise.
4. Additional Muscles Engaged During Intense Workouts
So what does the treadmill work on? If you perform intense treadmill workouts, you can expect all the muscles we have mentioned and more.
For high-intensity treadmill workouts, it's common for other muscles to also become involved for additional stability.
For your upper body, you have the core and other stabilizers keeping you upright. For the lower body, stabilizers on your knees, hips, and ankles work extra to keep your balance.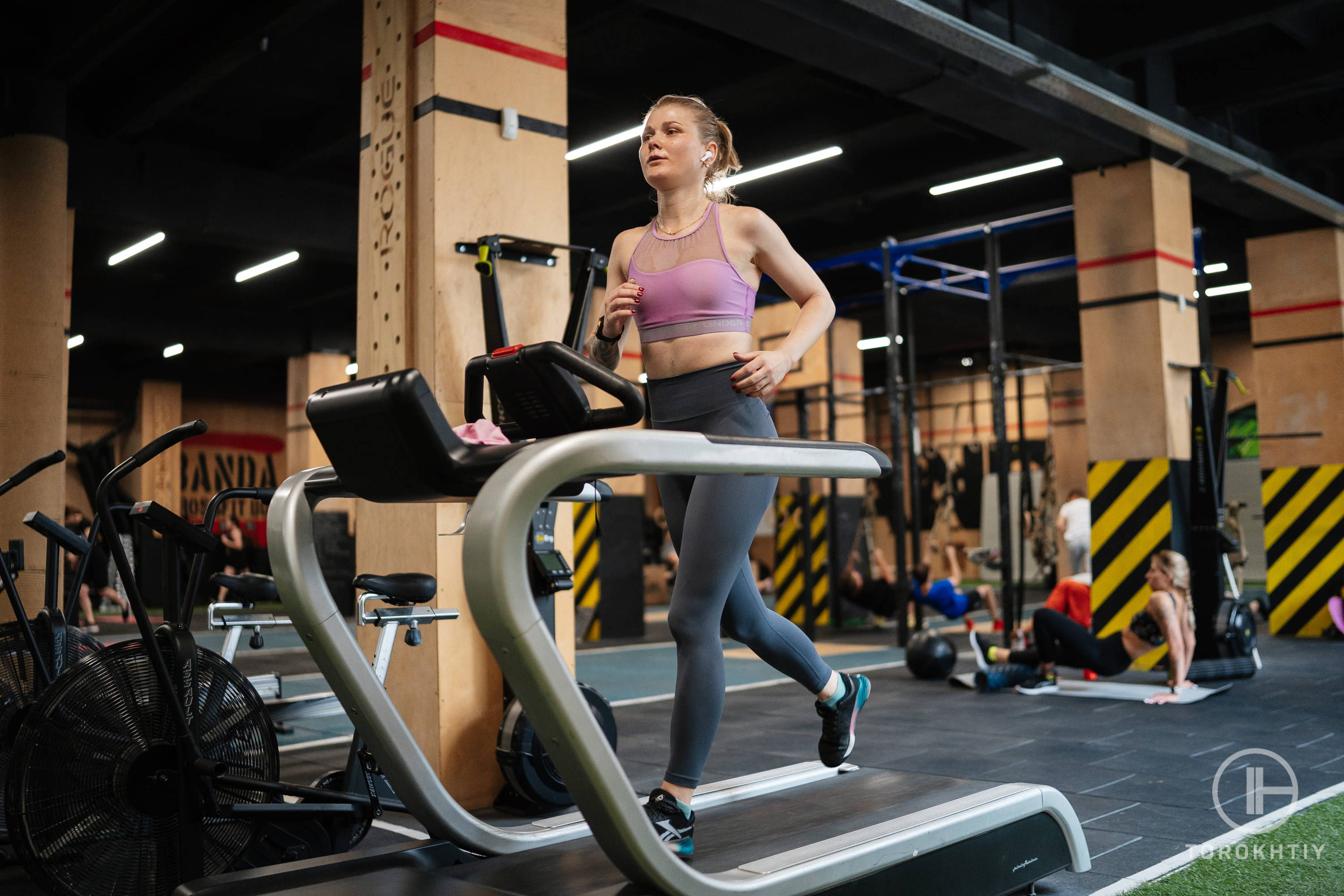 The Best Treadmill We Would Recommend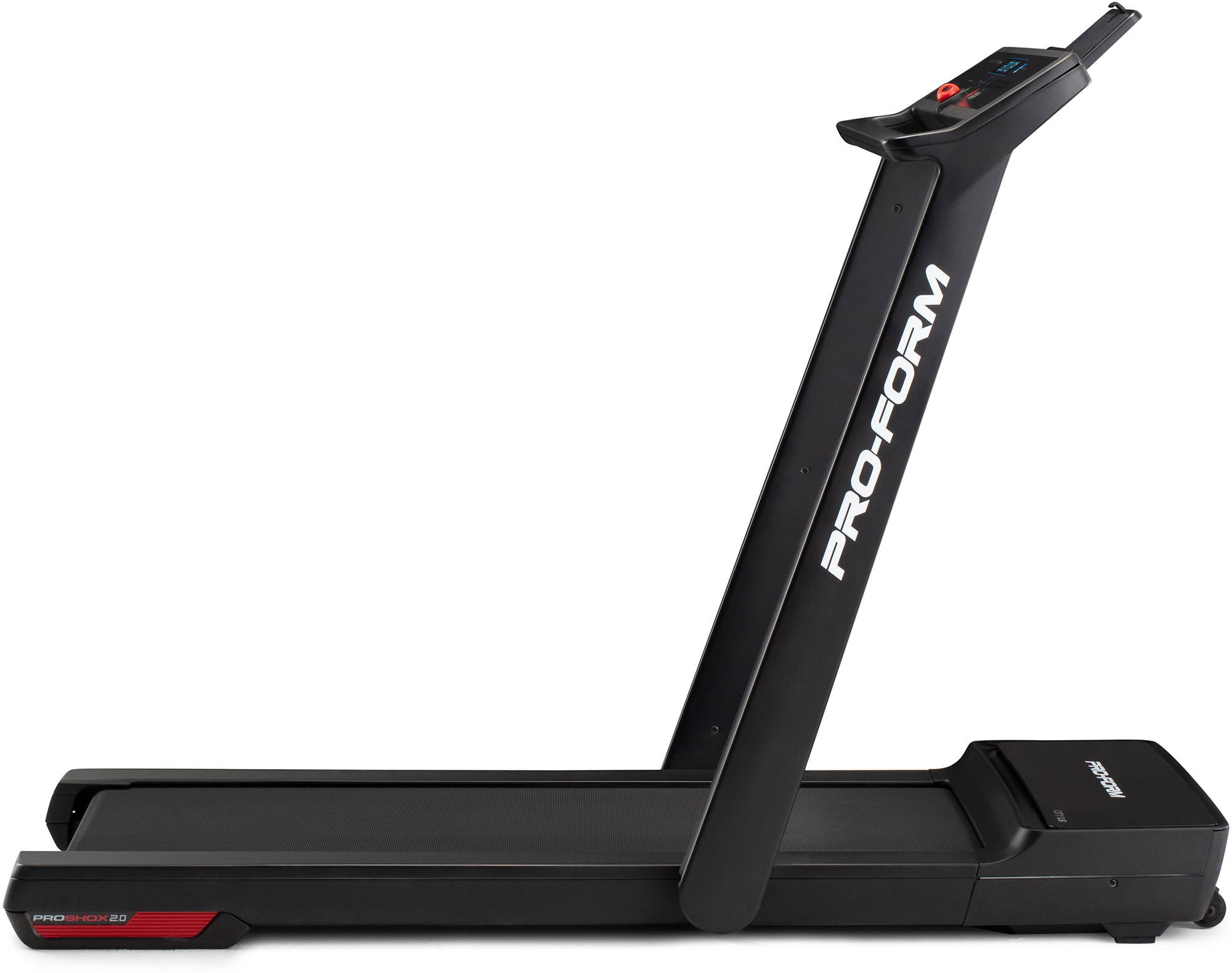 The City L6 is a great choice if you're looking for a treadmill that fits in your spare room at home. It comes with lots of exciting workouts, plus, you also get a 30-day iFit Trial where you can stream classes helping you stay motivated in your workout.
It comes with a speed of 0-8 mph and a powerful 1.6 CHP2 motor that can support users up to 250 pounds. And once you're done with your workout, you can simply fold it and store it underneath your bed or in small spaces.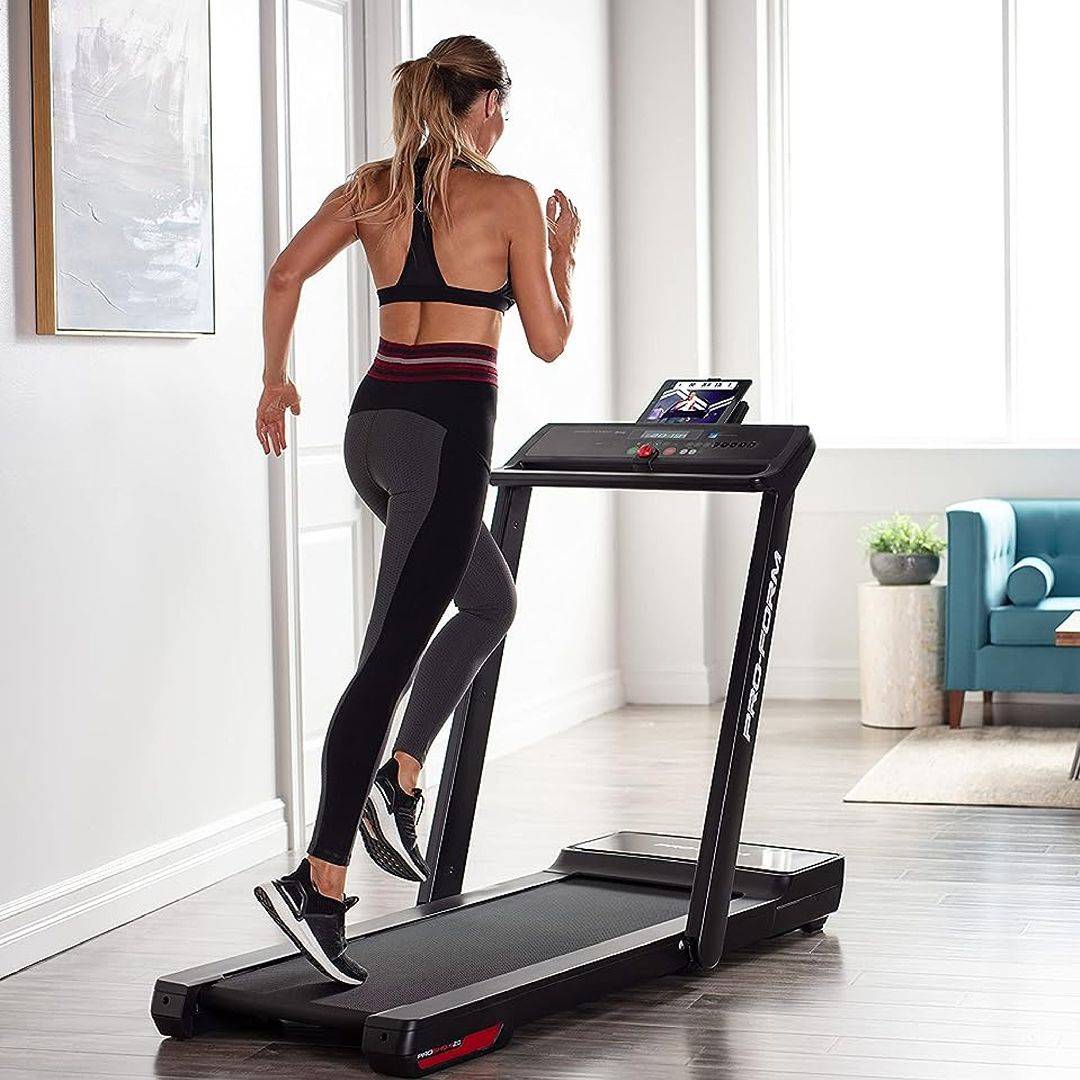 Does using the treadmill build muscle?
Running on a treadmill can help develop muscles primarily on the lower extremities. However, workouts on a treadmill still don't compare to doing weight lifting if your goal is to develop strength and improve muscle mass. Primarily, treadmill workouts are designed for building cardiovascular endurance.
Does the treadmill work your abs?
Performing treadmill workouts can help work your abs considering the amount of work needed to maintain proper posture and balance on the treadmill while running or walking. However, if you're expecting to see your abs, keep in mind that it requires a proper diet to get rid of fats covering your abdominal muscles. In addition to this, you will need to perform core-specific exercises.
Treadmill workouts offer a variety of benefits to the body. Not only does it help you burn calories if you're looking to lose weight, it can also help work various muscle groups from your legs to your core.
In addition to this, a lot of treadmills today can be adjusted in different ways from their speed to their incline matching what you want to achieve during your workouts.
What does your treadmill workout look like? Let us know in the comment section below!
Comparison of the activity of the gluteus medius according to the angles of inclination of a treadmill with vertical load // PubMed: https://pubmed.ncbi.nlm.nih.gov/24648642/
Muscular Activity of Lower Extremity Muscles // ResearchGate: https://www.researchgate.net/publication/264129099
Effect of aerobic exercise on blood pressure // PubMed: https://pubmed.ncbi.nlm.nih.gov/11926784/
With over 20 years in Olympic Weightlifting, our team does its best to provide the audience with ultimate support and meet the needs and requirements of advanced athletes and professional lifters, as well as people who strive to open new opportunities and develop their physical capabilities with us.
By trusting the recommendations of our certified experts in coaching, nutrition, dietology, and sports training programming, as well as scientific consultants, and physiotherapists, we provide you with thorough, well-considered, and scientifically proven content. All the information given in the articles concerning workout programming, separate exercises, and athletic performance, in general, is based on verified data. We ensure that you can rely on our professionals' pieces of advice and recommendations that can be treated as personalized ones which will benefit you and fully meet your needs.
Coach, PRO Olympic Weightlifter
Experience: 26 years
Best Results: Snatch - 208 kg,
C&J - 240 kg
My name is Ihor and I have been a professional weightlifter since 1996. With over 20 years of competition experience, my resume includes European Champion in 2009 and the silver medalist at 2011's Senior World Championships – 105kg division.
I competed at the 2008, 2012 and 2016 Summer Olympics.
After hanging up my own competitive lifting shoes, I decided to share my huge background as a coach. I am currently coaching multiple athletes who are competing at national and international competitions.
If you have any questions/suggestions/any other inquiry, you can reach out to us via email - reviews@torokhtiy.com
This article was written by our qualified author and proofread by expert with proven experience. When writing the article we use our expertise and data from open sources with strong reputation, scientific or medical based. The list of references is provided at the end of the article.
Our team of authors and experts includes professional athletes (Olympians, winners of European and World titles) PhD in Sport Science, certified coaches, sports nutritionists, CSCP, physiotherapists and other. Read more about the team here, and more about how we test here.