There are few things more satisfying than seeing your veins pop out of your skin while you're working out. While a low body fat percentage is needed to improve overall vascularity, if you're looking to improve this effect then there are a few supplements you can take to help with blood flow.
In this list, we'll be covering the best supplements for vascularity available today. While our top pick is PUMP SERUM by Huge Supplements, the other 4 supplements on our list all have their own advantages as well!
In a hurry and can't keep reading? How about you check out the Pump Serum.
Huge's Pump Serum stands out as a comprehensive vascularity supplement, featuring L-Citrulline and Betaine in effective doses, along with a range of other active ingredients to enhance performance and endurance.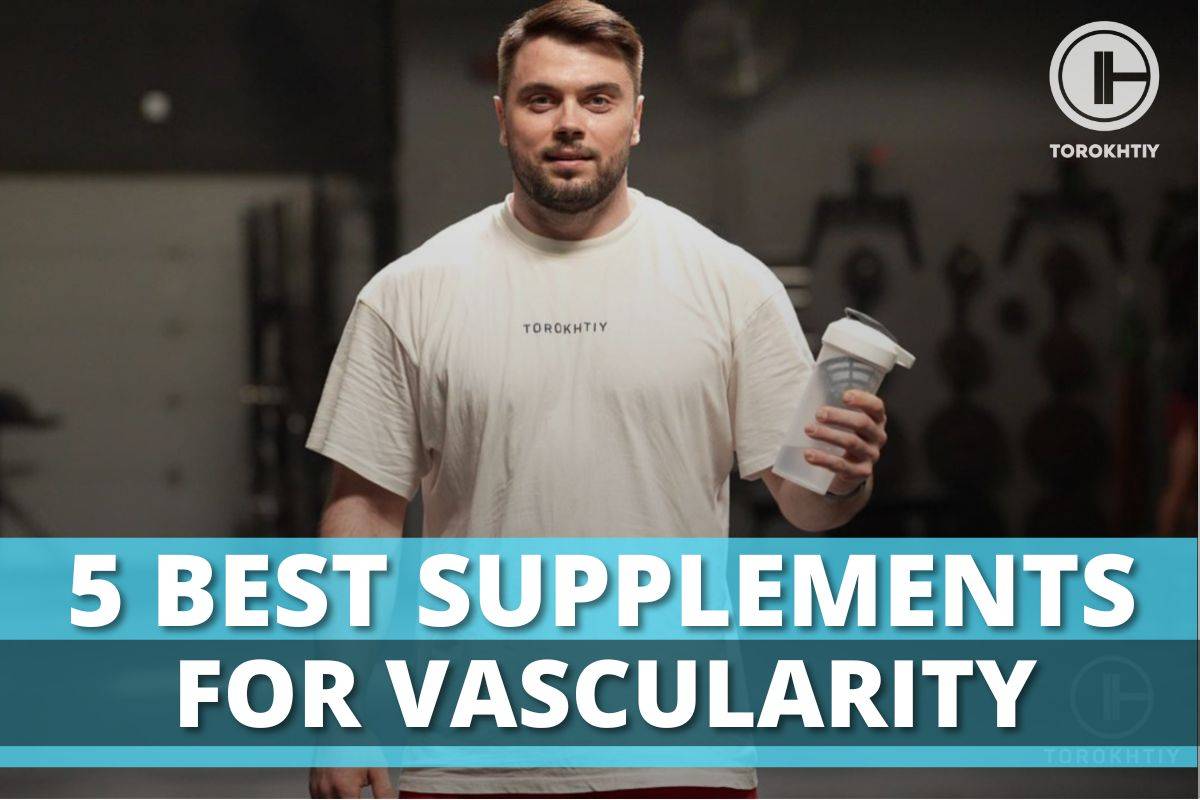 Top 5 Best Supplements for Vascularity Reviewed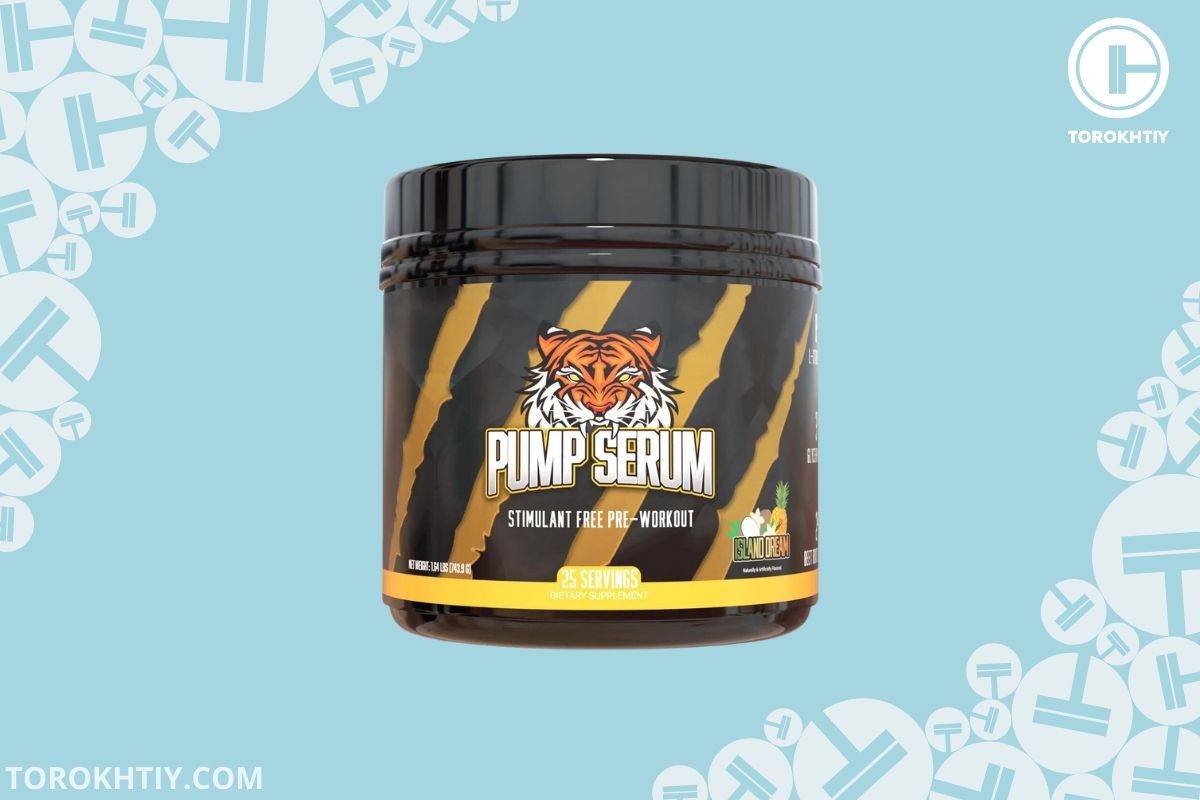 Form: Powder

Ingredients: L-Citrulline, Betaine, Glycerol, Beet Root Extract, Pomegranate Extract
Flavors: Island Dream, Strawberry Mojito, Jungle Juice, Cherry Berry
Package Information: 620g
Serving Size: 14.9g
Price Per Serving: ~$1.38
Company Founded: 2019
Recommended by Athletes: Matt Greggo, Tren Twins, Max Taylor
If you're looking for a supplement with many ingredients for vascularity, then Huge's Pump Serum may be for you. Let's see why this earned its spot at the top of our list.
This supplement also contains L-Citrulline and Betaine, albeit at slightly low doses. L-Citrulline is one of the best ingredients here for improving performance. While evidence supporting its use as a vasodilator is inconsistent, it has been shown to increase performance and endurance with consistent use.
The other main active ingredient here is betaine. With consistent supplementation, betaine will improve force production and endurance, making it a great addition to any sports supplement.
You can expect 4g of L-Citrulline and 1.5g of Betaine, which are both still effective doses. However, the main reason you may be interested in Huge is its additional active ingredients.
The first of these is Glycerol. While this won't directly improve vascularity, it will help with fluid retention in the body. This may give your muscles a fuller appearance and may improve vascularity alongside ingredients like L-Citrulline.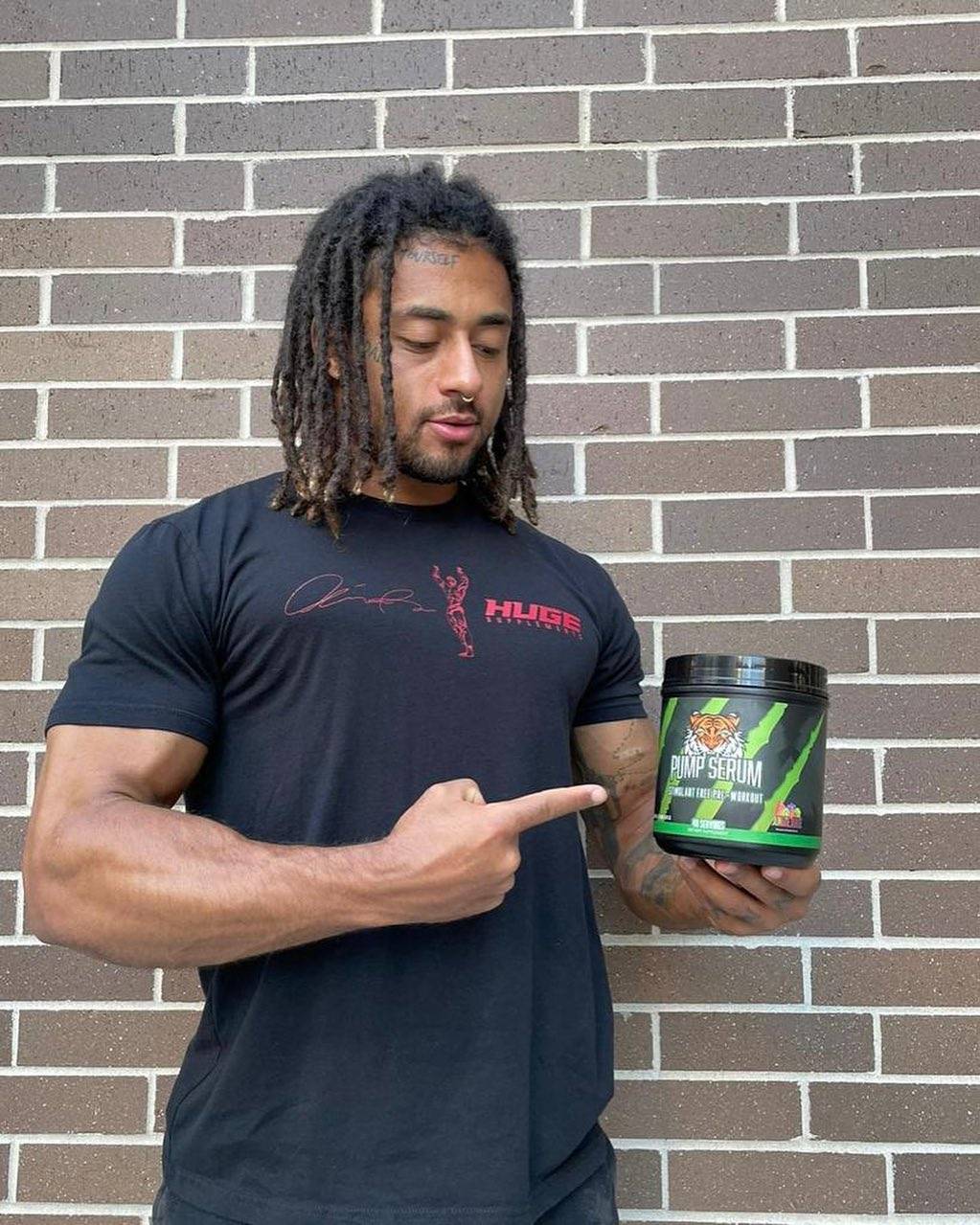 Next up is Beetroot extract, which is high in nitrates. These are then converted into nitric oxide in the bloodstream, providing similar vasodilating effects to something like L-Citrulline. Foods rich in nitrates like Beetroot Extract are undeniably beneficial for your overall health. However, the main issue here is that this process takes a long time to work (~2-3 hrs), making it less ideal alongside L-Citrulline which only takes about an hour to work.

The last ingredient we'll be covering here is Pomegranate extract. This ingredient is rich in polyphenols which have a whole host of benefits including improving recovery. Pomegranate extract has specifically been shown to increase blood flow, which is especially relevant for vascularity!
Keep in mind this product is made with the artificial sweetener sucralose if this is important to you. Huge does, however, offer decent flavor variety with 4 options to choose from. Finally, it's one of the cheaper supplements on our list as well at only $1.38 per serving.
Pump Serum features Beetroot extract, which is high in nitrates, providing vasodilating effects, along with Pomegranate extract, known for enhancing blood flow, though it contains sucralose as an artificial sweetener option.
Nutrition Label Transparency:
9.5
Excellent diverse ingredient breakdown

Only supplement on our list to contain unique ingredients like pomegranate extract and beetroot extract
Inclusion of arginine silicate in the form of Nitrosigine is largely unnecessary

Beetroot extract will be difficult to time alongside ingredients like L-Citrulline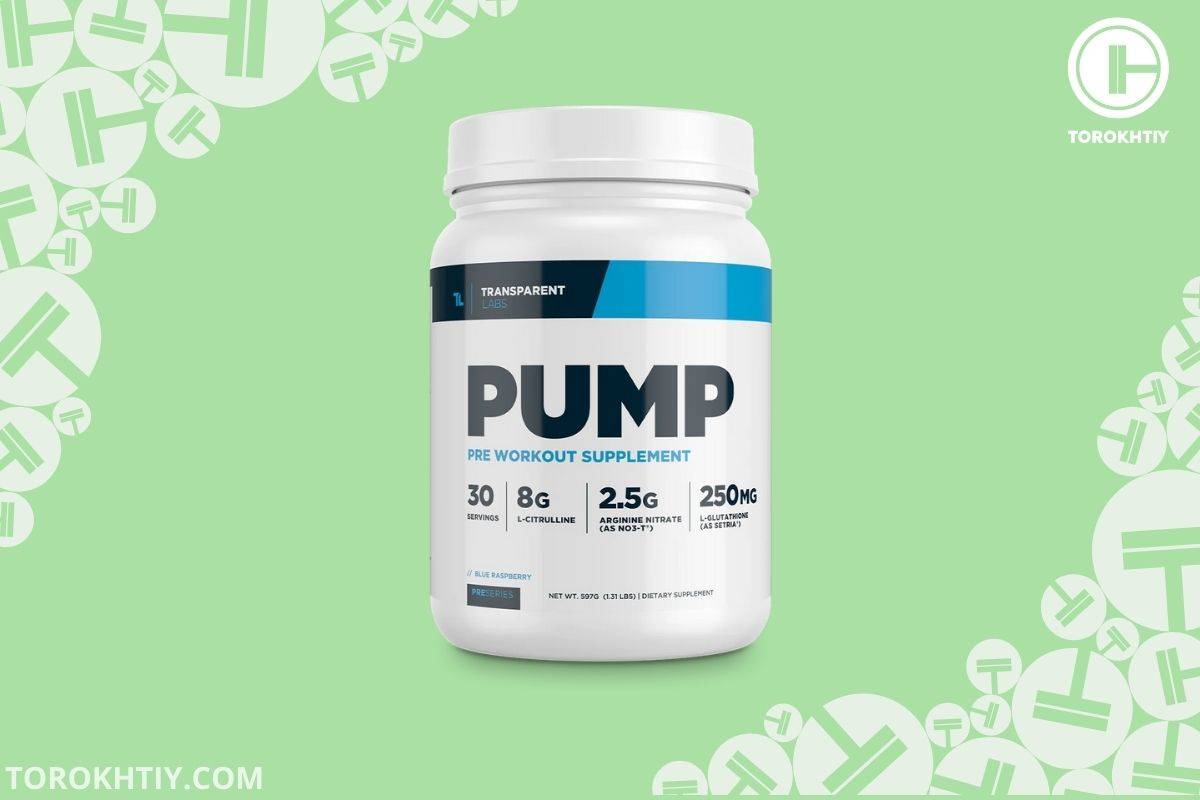 Form: Powder

Ingredients: L-Citrulline, Betaine, L-Glutathione
Flavors: Blue Raspberry, Strawberry Lemonade
Package Information: 597g
Serving Size: 19.8g
Price Per Serving: ~$1.67
Company Founded: 2012
Recommended by Athletes: Hafthor Bjornsson, Paul Sklar, Sean Harris
Next on our list of the best supplements to increase vascularity is Pump by Transparent Labs.
Similar to Huge, this supplement contains L-Citrulline and Betaine, although at significantly higher doses. There's 8g of L-Citrulline in each serving, as well as an effective 2.5g serving of betaine.
Transparent Labs also contains Arginine Nitrate which does not appear to be very effective for vascularity. Although Arginine in the blood is largely responsible for increased NO levels, Arginine supplementation doesn't affect Arginine levels in the bloodstream nearly as much as L-Citrulline. While most of the supplements on this list contain Arginine, we'll be largely ignoring it in favor of more effective ingredients.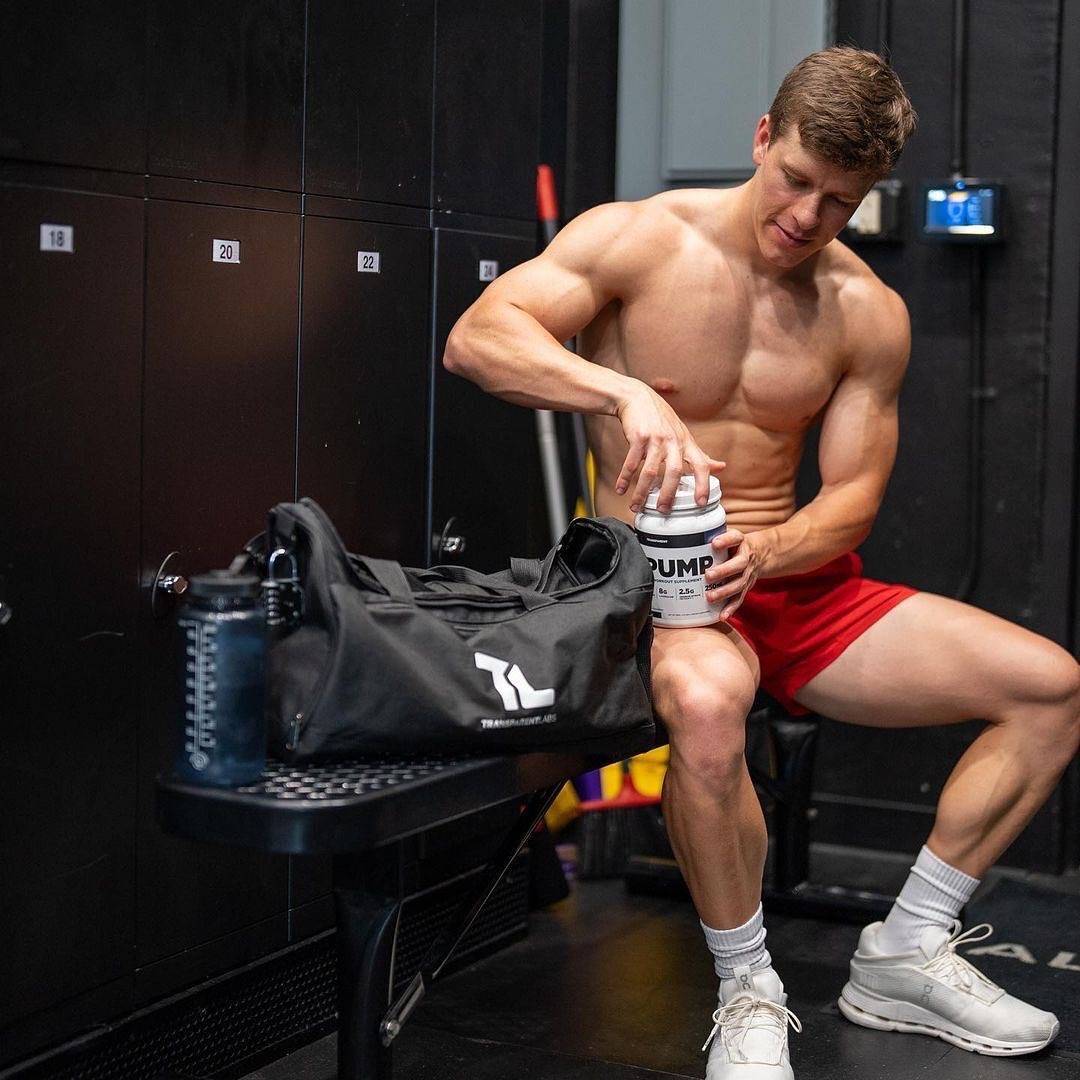 Finally, Pump also contains L-Glutathione. While this does appear to have an impact on NO's bioavailability on the body, research is limited and the mechanisms are fairly complicated making it difficult to draw conclusions as to its effectiveness for exercise.

Transparent Labs makes all their products with no unnecessary artificial filler ingredients if this is important to you. Their supplement doesn't come in too many different flavor options with only 2 choices. Finally, its price is on the higher end of our list at around $1.67 per serving.
Transparent Labs PUMP is a vascularity-boosting supplement featuring robust doses of L-Citrulline and Betaine, while also including Arginine Nitrate and L-Glutathione, though its higher price tag and limited flavor options.
Nutrition Label Transparency:
10
Excellent dose of L-Citrulline

Betaine is a useful additional active ingredient

Made from all-natural ingredients
Arginine Nitrate won't have much of an effect

It's difficult to draw definitive conclusions on L-Glutathione's effectiveness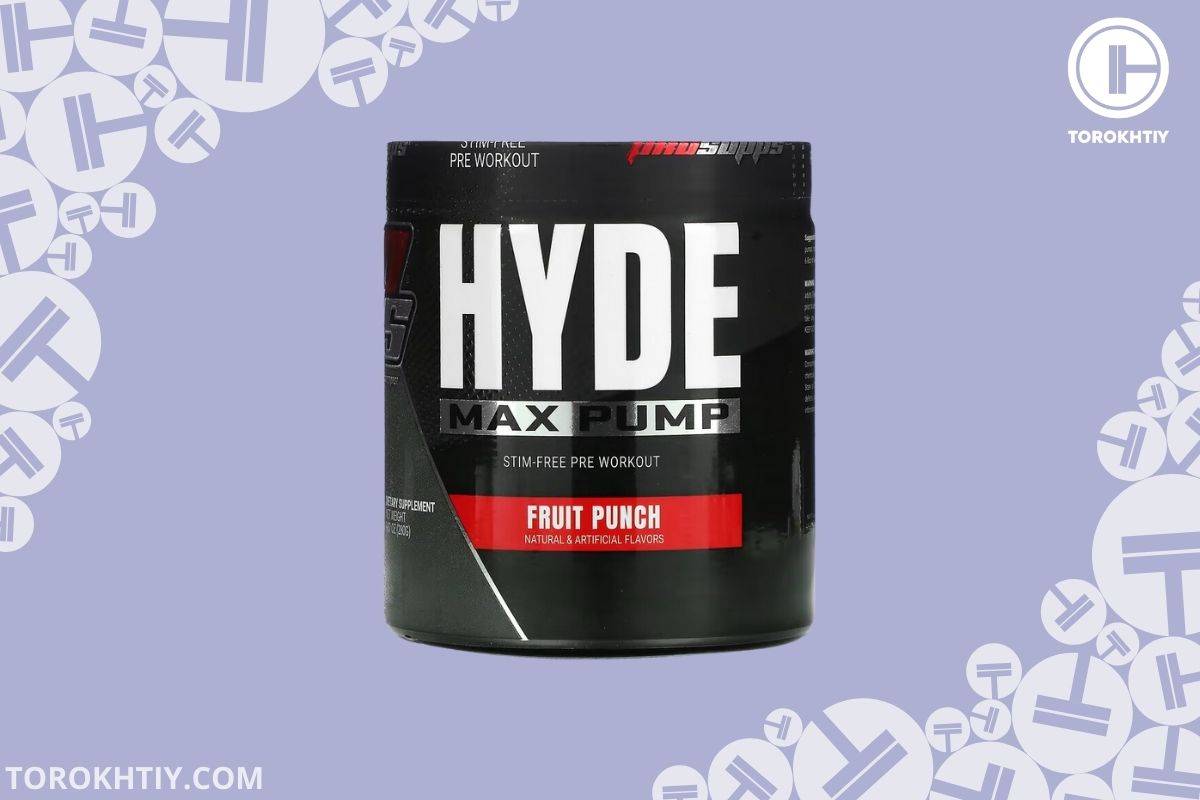 Form: Powder

Ingredients: L-Citrulline, Beta-Alanine, Creatine HCl
Flavors: Cherry Limeade, Fruit Punch
Package Information: 280g (25 Servings)
Serving Size: 11.2g
Price Per Serving: ~$1.40
Company Founded: 2012
Recommended by Athletes: Kamaru Usman, Tilly King, Derick Ansah
The third spot on our list of vascularity supplements goes to ProSupps which has a fairly basic formula. While this will be good for vascularity, it is likely best used as a stimulant-free pre-workout supplement. Let's take a closer look!
First, you can expect 4g of L-Citrulline per serving, which is the same as you'd get in a serving of Huge's Pump Serum. Unlike the other products on our list, the rest of the ingredients here are unique to ProSupps: Beta-Alanine and Creatine.
Like L-Citrulline and Betaine, Beta-Alanine is one of the most popular pre-workout ingredients. Research has shown that Beta-Alanine is effective at increasing power output and reducing fatigue with consistent supplementation. It's dosed effectively here with 3.2g per serving.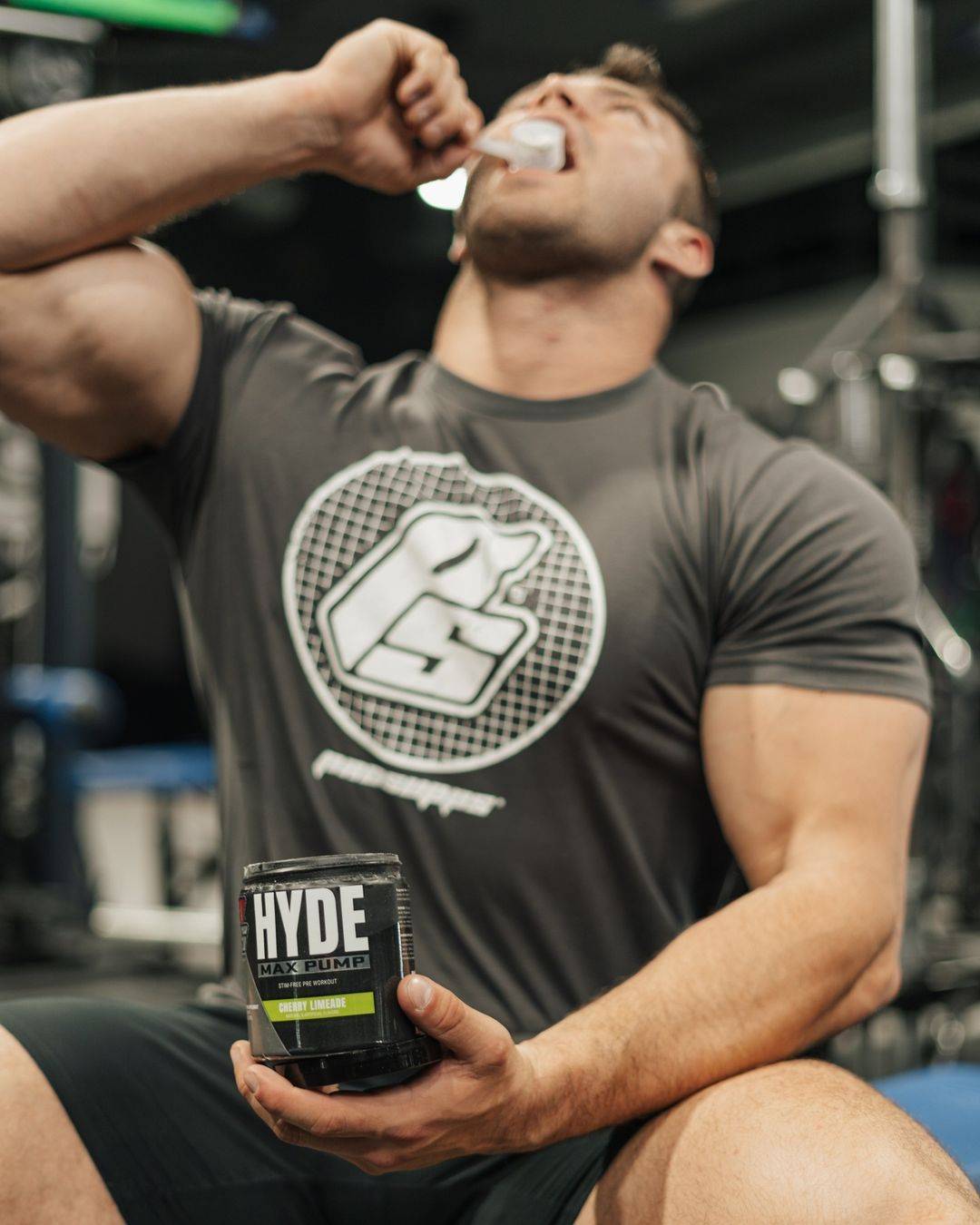 ProSupps also contains creatine, although in the form of HCl. Monohydrate would be much more effective, especially considering there's a very low dose of HCl here with only 1g per serving. It's worth noting that while creatine has a ton of benefits for exercise, it won't directly help with vascularity anyway. However, increased water retention associated with consistent use may lead to fuller muscles and indirectly improve vascularity.

Like Huge's Pump Serum, ProSupps Hyde Max Pump is also formulated with the artificial sweetener sucralose if this matters to you. It also has a similarly limited flavor selection to Transparent Labs with only 2 options to choose from. Finally, its price falls in between the top 2 choices on our list at ~$1.40 per serving.
ProSupps Hyde Max Pump secures the third spot on our list of vascularity supplements, featuring L-Citrulline, Beta-Alanine, and Creatine HCl, offering a stimulant-free pre-workout option with moderate pricing and limited flavor choices.
Nutrition Label Transparency:
9.5
Solid dose of L-Citrulline for boosting vascularity

Only supplement on our list with Beta-Alanine

Great for a pre-workout style vascularity supplement
Creatine HCl is not desirable compared to monohydrate as well as being dosed too low

Contains Arginine which is largely unnecessary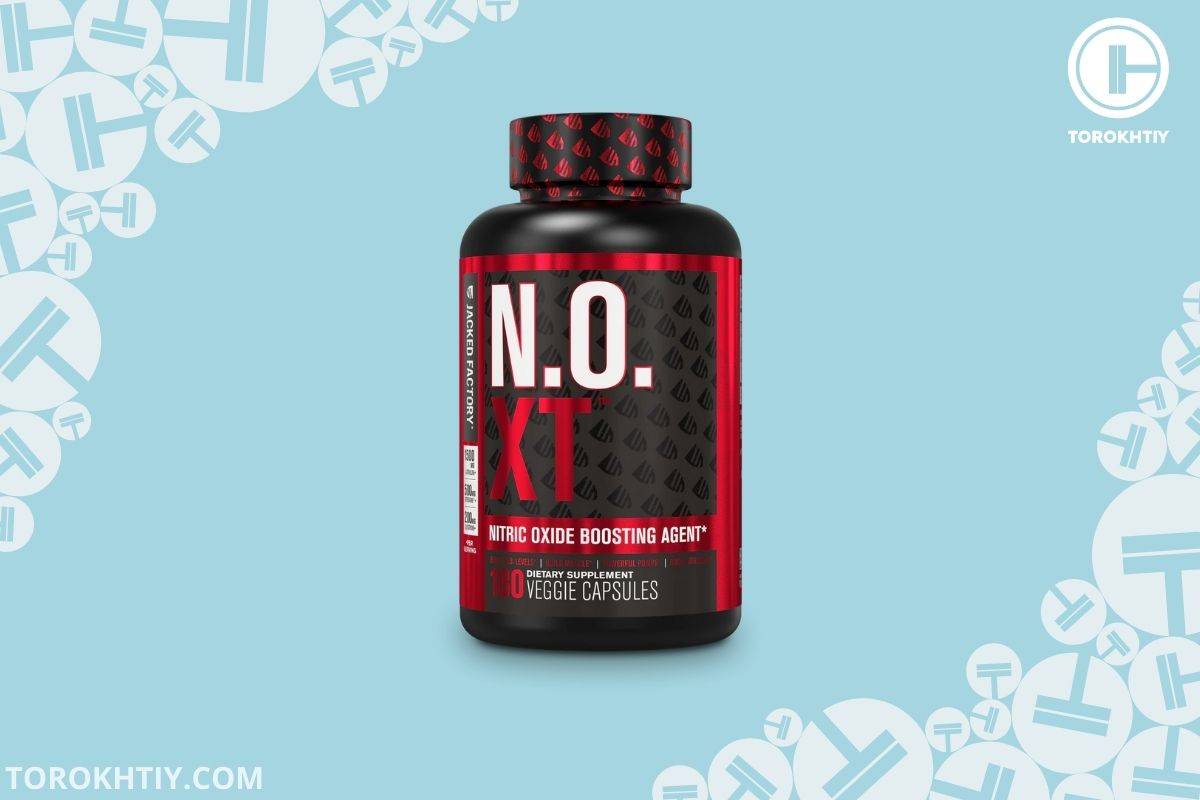 Form: Capsules

Ingredients: L-Citrulline, L-Glutathione
Flavors: Unflavored
Package Information: 90 or 180 capsules
Serving Size: 3 capsules
Price Per Serving: ~$1.20
Company Founded: 2006
Recommended by Athletes: Morgan Mac, Mike Oliver, Bhuwan Chauhan
Next on our list of supplements that increase vascularity is Jacked Factory with their N.O. XT supplement. While this is the only capsule-based supplement and it offers solid value for money on our list, it's also easily the most basic supplement we're covering.
First, its main active ingredient is L-Citrulline, albeit at a fairly low dose of 1.5g per serving. Because of this, we recommend taking 2 servings to get more significant effects.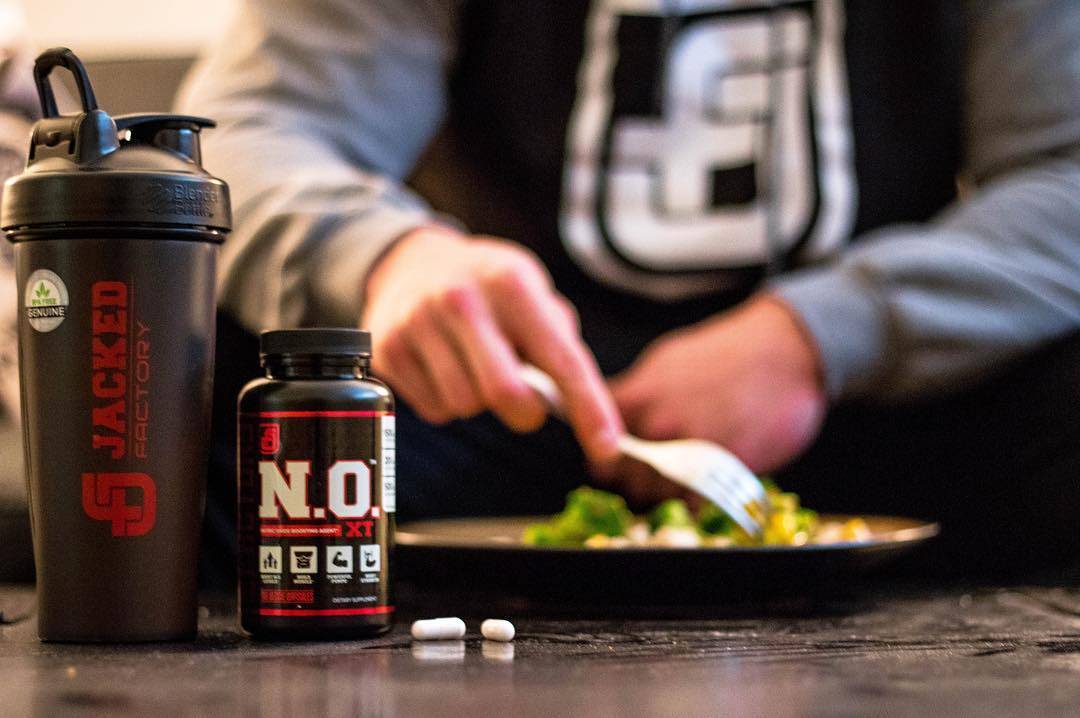 Unfortunately, the other ingredients aren't especially ideal. N.O. XT also contains L-Glutathione and Arginine Silicate. While L-Glutathione may have some interesting applications for NO bioavailability, it's difficult to draw any real conclusions. Also, as we've covered, Arginine is far from the best ingredient for boosting NO in the blood.

Because the supplement is so simple, it doesn't contain any additional artificial ingredients. Also, because it's a capsule-based supplement it doesn't come in any flavors. Finally, although it's the cheapest product on our list at ~$1.20, you'd probably need to take multiple servings to make it as effective as the top supplements on our list.
Jacked Factory's N.O. XT is a cost-effective vascularity supplement, delivered in capsule form with a primary focus on L-Citrulline at a lower dosage, making it budget-friendly, though it doesn't contain added artificial ingredients.
Nutrition Label Transparency:
9.5
Only capsule-based supplement on our list

No additional artificial ingredients

Single serving offers decent value for money
L-Citrulline isn't effectively dosed

No other beneficial ingredients other than L-Citrulline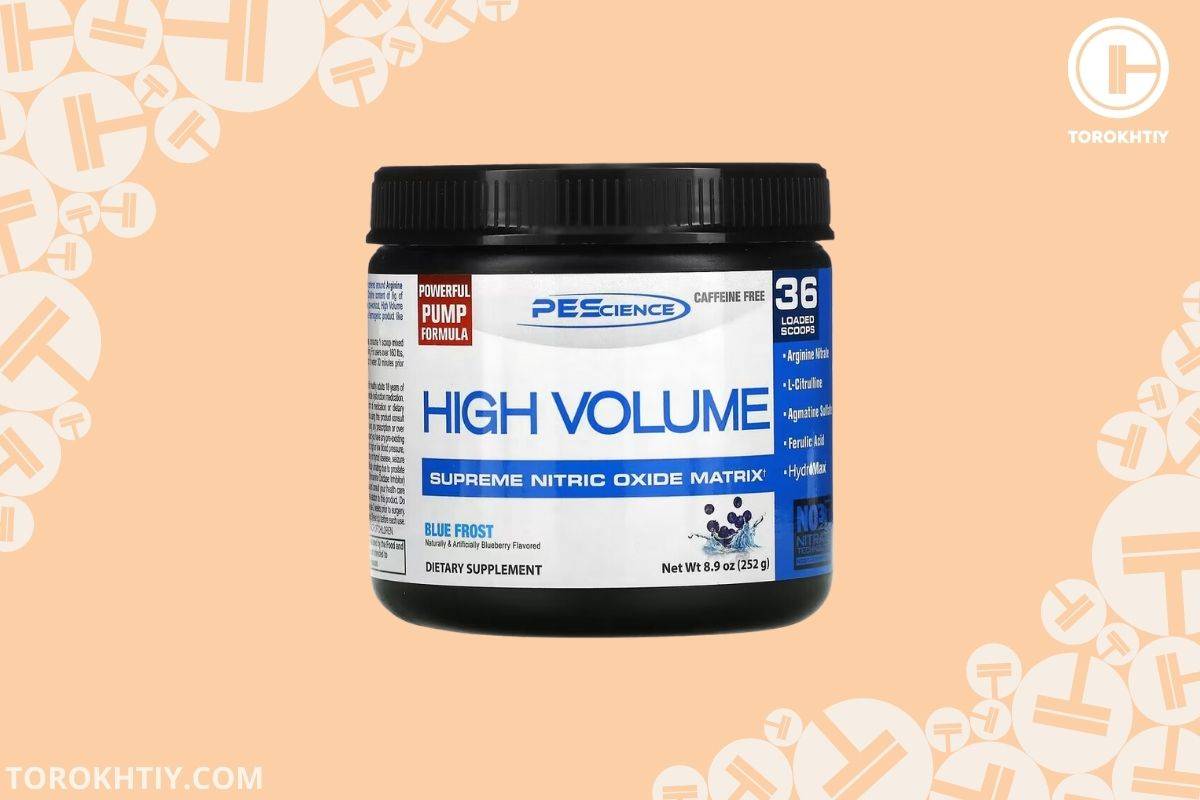 Form: Powder

Ingredients: L-Citrulline, Glycerol
Flavors: Blue Frost, Melon Berry Twist, Raspberry Lemonade, Strawberry Kiwi
Package Information: 252g
Serving Size: 14g
Price Per Serving: ~$1.94
Company Founded: 2010
Recommended by Athletes: Matt Rosenman, Elizabeth Santos, Freddie Williams
Closing off our list of supplements for bigger veins is High Volume by PEScience. Similar to Jacked Factory, this is a pretty basic supplement for boosting vascularity, even though its price may have you thinking otherwise.
The main ingredient here is L-Citrulline which is effectively dosed at 4g per serving. You'll also be getting some Glycerol, although it's not clear exactly how much. Additional ingredients include Arginine Nitrate which we've already covered, as well as Agmatine Sulfate which doesn't appear to have much effect either.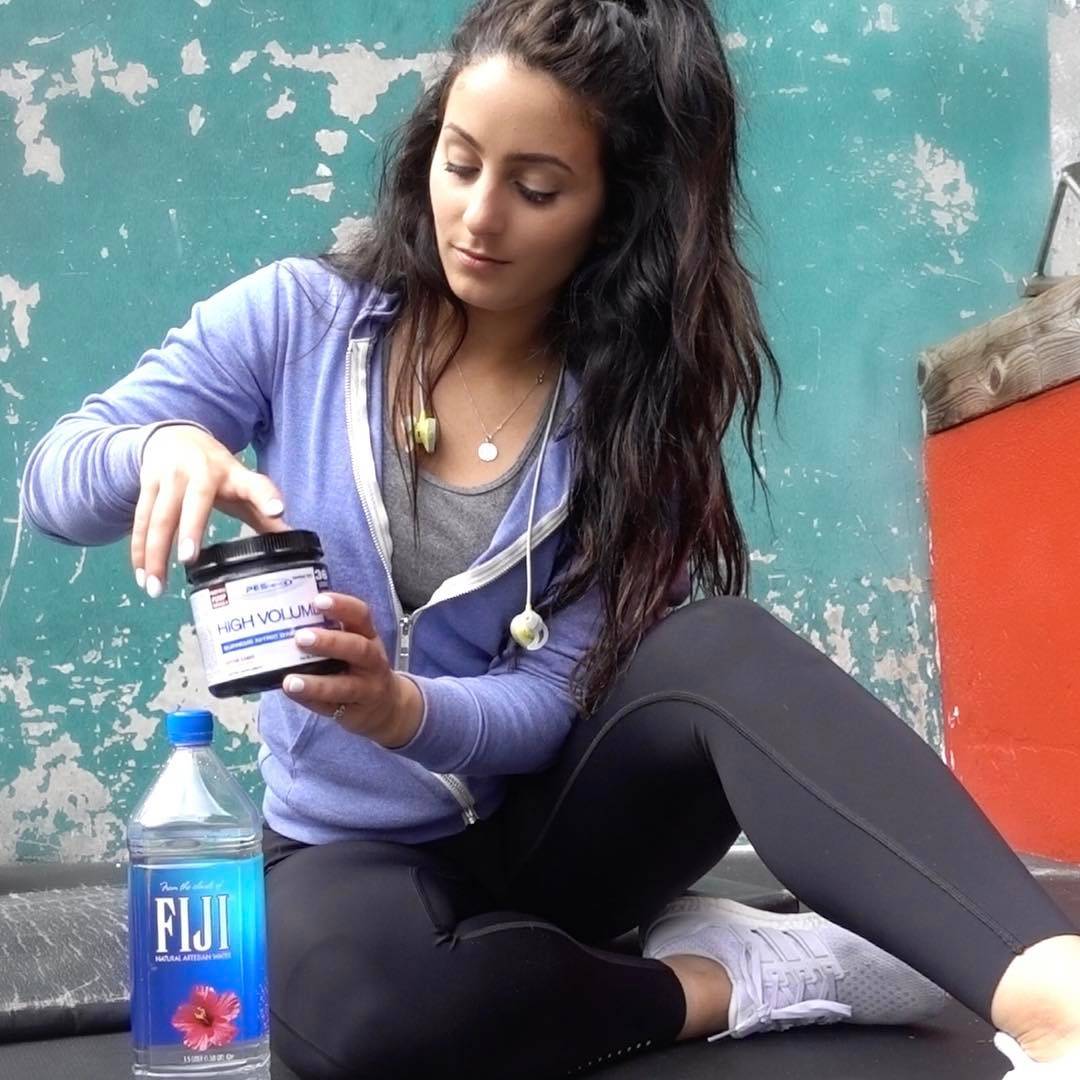 Similar to Huge and ProSupps, PEScience is formulated with artificial ingredients including artificial dye. It also comes with decent flavor variety in 4 different flavors. Finally, this is the most expensive product on our list despite the relatively basic formula at ~$1.94 per serving.

PEScience's High Volume rounds out our list of vascularity-boosting supplements with its primary focus on L-Citrulline and additional ingredients, albeit at a higher price point, artificial ingredients, and a selection of four different flavors.
Nutrition Label Transparency:
9.5
L-Citrulline is dosed effectively

One of the only supplements on our list to contain glycerol
Relatively expensive for the formula

Limited ingredient breakdown
Why Do Athletes Chase Increased Vascularity?
Increased vascularity is largely desired by athletes for its aesthetic purpose. Having veins popping out of your muscles has become a hallmark of an aesthetic physique, and is something many lifters look for when working out. Vascularity is also a sign of low body fat percentage and helps with that shredded aesthetic, so it will be something to look for when on a cut.
Other than purely aesthetic reasons, vascularity is a sign of increased blood flow. This may lead to some performance benefits like increased endurance and reduced fatigue while working out. Increased blood flow will also produce better pumps, which will go hand in hand with increased vascularity.
What Supplements Can Increase Vascularity?
Although evidence surrounding Citrulline's effects on vascularity is limited, it is one of the ingredients most likely to produce notable improvements in performance and endurance, likely because of its effects on blood flow. Because of this it's one of the most common ingredients across all pre-workout supplements and is the main active ingredient in most of the supplements listed above.
Polyphenols are found in many fruits and have a ton of applications for health and performance. On top of aiding with recovery, polyphenols appear to increase blood flow which could in turn lead to better vascularity. The only supplement to feature polyphenols on our list is Huge's Pump Serum with pomegranate extract.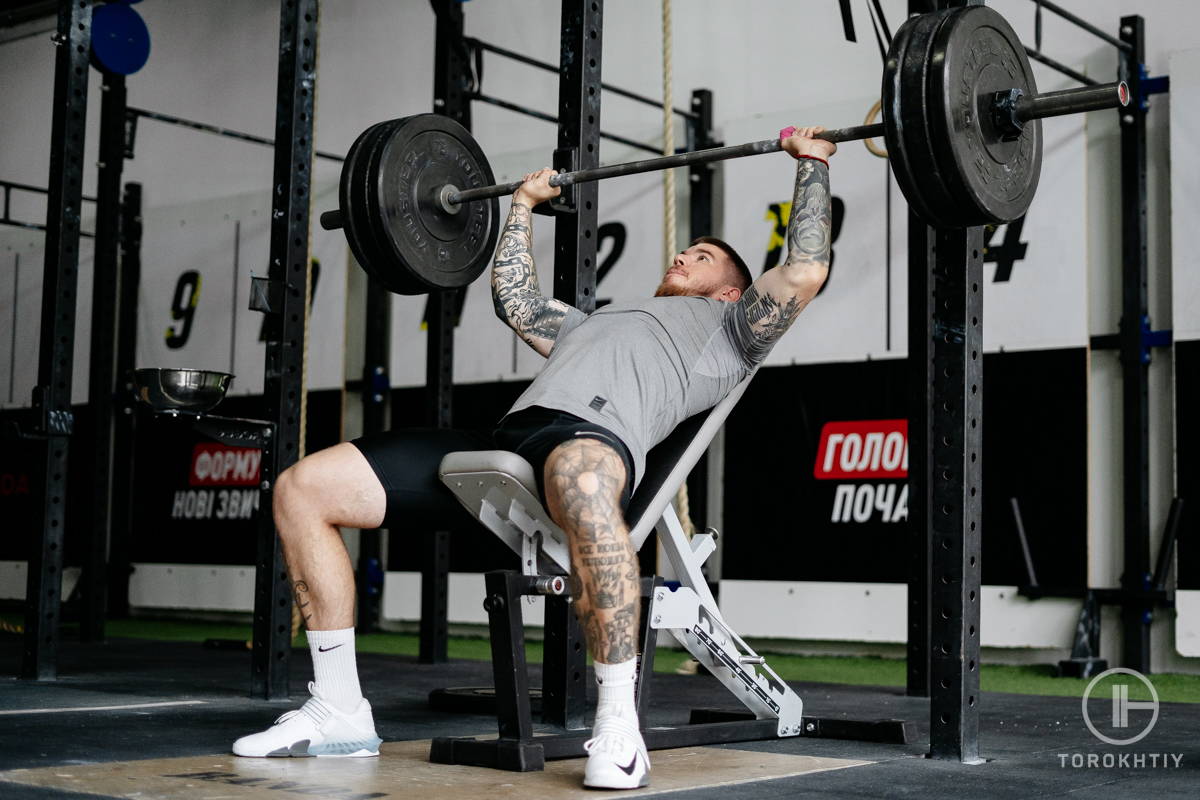 Similar to Polyphenols, nitrates are compounds found in natural foods that increase blood flow and will likely lead to a more vascular appearance. The only supplement with any natural sources of nitrates on our list is Huge's Pump Serum with Beetroot extract.
It's worth noting that the reaction from nitrates takes around 2-3 hours to work, so it's difficult to time alongside ingredients like Citrulline which only takes about an hour to take effect. Some foods rich in nitrates include beets and dark, leafy greens like spinach.
Finally, Glutathione is one of the more complicated ingredients on our list. While it does appear to affect NO in the bloodstream, it's difficult to say what extent the effects are on exercise performance or vascularity. As of now, it's difficult to recommend this ingredient for athletic purposes.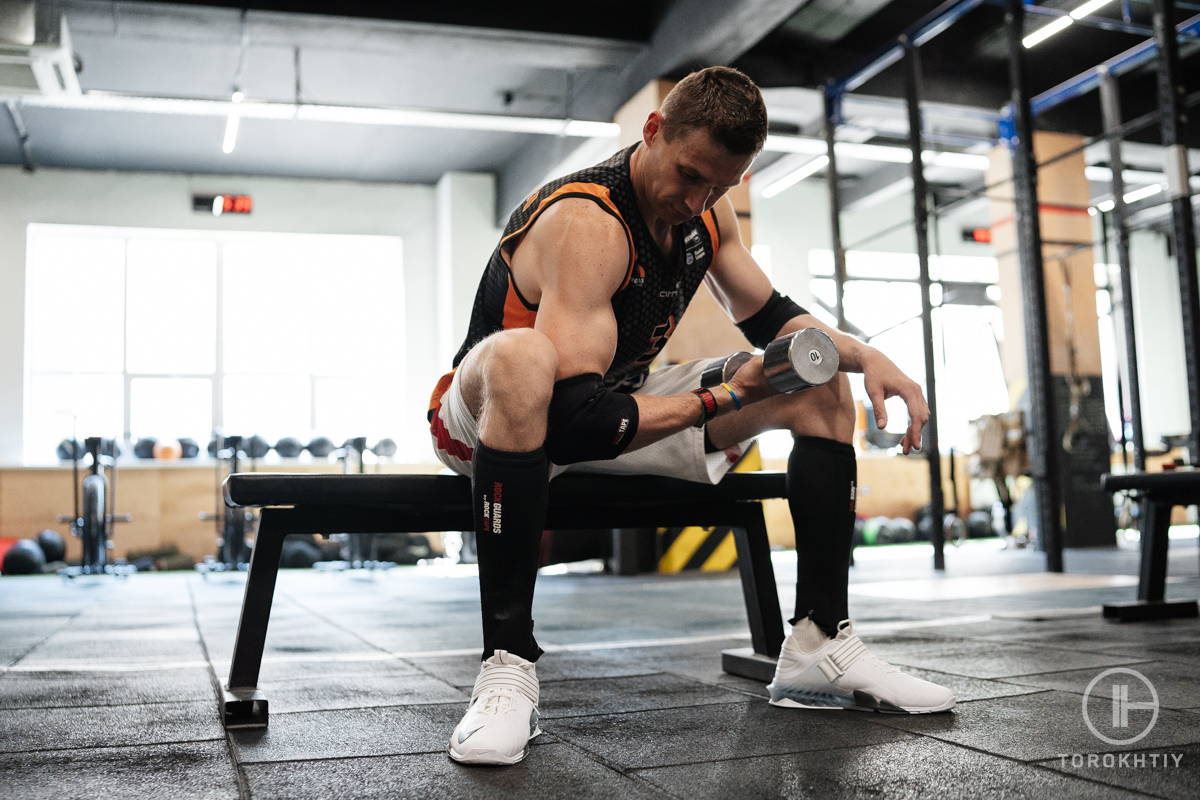 How to Find the Best Supplements for Vascularity?
There are 2 main factors you'll want to keep in mind when looking for a supplement to boost vascularity. Consider active ingredient breakdown, as well as the value for your money. We'll be breaking down both in more detail below!
First, and most importantly, are taking a look at the active ingredients included in the supplement. You'll want to prioritize the ingredients listed above, with L-Citrulline likely to produce the most significant effects. Just make sure you're getting at least 3g of L-Citrulline per serving to produce the most noticeable effects.
While most supplements will also include Arginine, keep in mind that this ingredient won't have significant effects on vascularity.
Finally, always consider the value you're getting for your money when you buy a supplement. All of the supplements on our list range from $1-2 per serving, so consider how much money you're willing to spend for increased vascularity. From there, compare the price to its active ingredient breakdown to see how much value a supplement provides.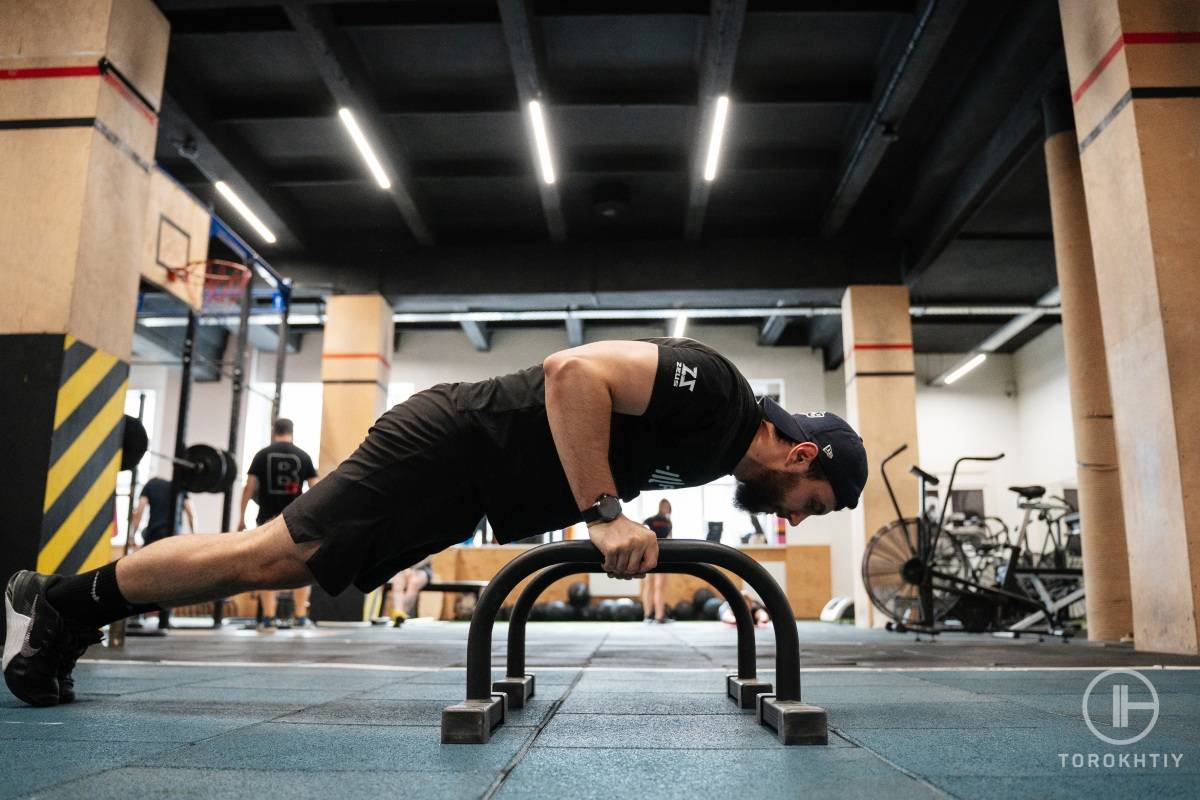 How to Achieve Better Vascularity Without Supplements?
1. Lower Your Body Fat Percentage
The main way to get improved vascularity is by cutting down to a lower body fat percentage. Even if you're naturally very vascular, it will be difficult to see with a layer of fat covering your veins.
To do this, eat in a moderate caloric deficit and eat enough protein to lose fat while maintaining as much muscle mass as possible. While the more shredded you are the more vascular you'll appear, you'll likely start to notice veins pop around 15-20% body fat.
Of course, you may have a very low body fat percentage and still not be able to see many veins. In this case, you should try and put on some muscle mass! This is because muscle mass pushes your veins out, making them more likely to pop.
To put on weight, eat in a moderate caloric surplus and eat enough protein to stimulate muscle protein synthesis. It's difficult to say when you'll start to notice veins, but stay consistent and it will happen!
3. Use High Repetition Training With Close Proximity to Failure
It's worth noting that the points above are long-term solutions for improving vascularity. A great way to notice vascularity is to just get a great pump! This will send more blood to your muscles and lead to temporarily increased vascularity.
If you're after a pump, we recommend training with sets of 15-25 reps at a close proximity to failure. As a bonus, training in this way with isolation exercises will produce even more targeted pumps.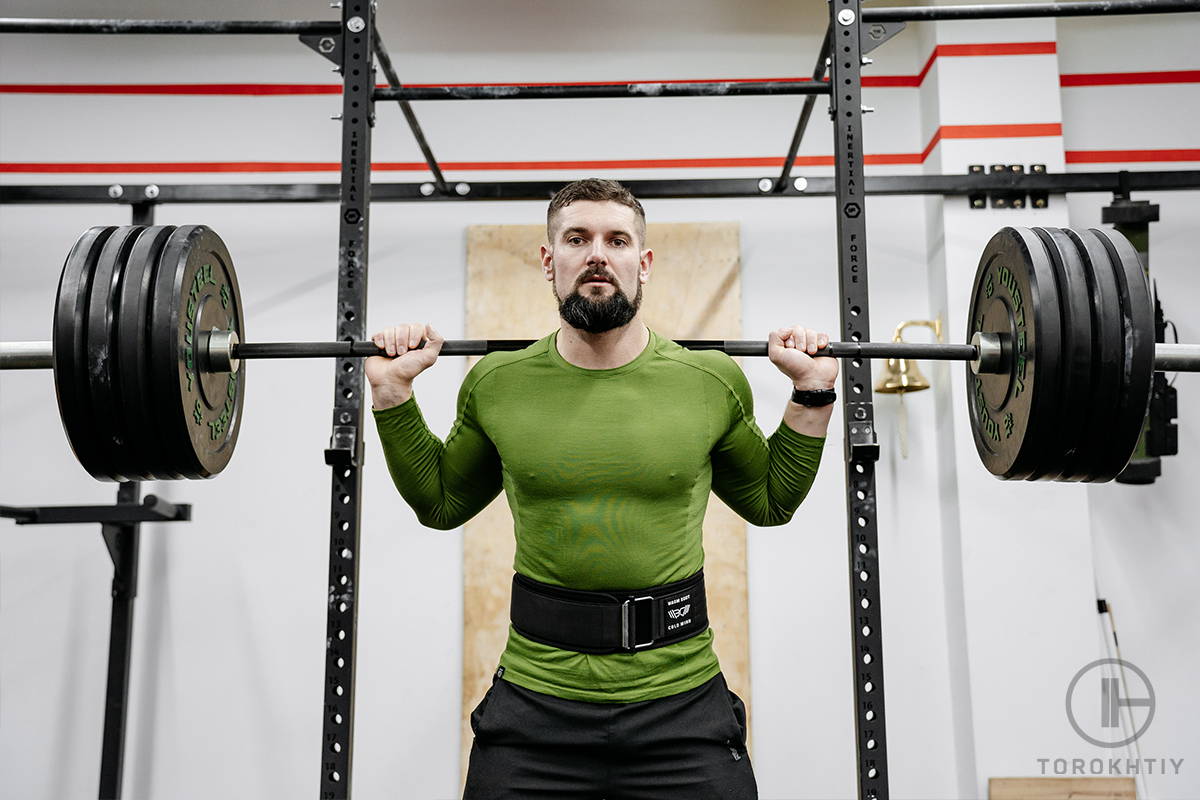 4. Consider Bfr Training Under the Supervision of a Professional
Finally, training with Blood Flow Restriction training may be an interesting way to stimulate vascularity in athletes. Because there are some dangers associated with this style of training, we recommend only doing this under the supervision of a professional. Additionally, you should likely only try BFR training if you:
Are an advanced athlete
Understand proper cuffing techniques
Do not use heavy weights
If you're unfamiliar with BFR, it's the process of using a cuff to restrict blood flow to a specific muscle group during exercise. This is done to create higher-intensity conditions during otherwise low-intensity exercise. The main reason BFR training will be beneficial for vascularity is because of enhanced reactive hyperemic blood flow once the cuff is released. This will not only lead to bigger pumps but more noticeable veins as well.
What Supplements Help Vascular Growth?
If you're wondering what supplement makes you more vascular, the main ingredient for this is L-Citrulline. This is because of its properties related to increased blood flow. With this being said, the best way to truly increase vascularity over time is to either lose body fat or increase muscle mass. If you don't have much muscle mass or have too much body fat, it's unlikely that vascularity supplements will have much of an effect.
How Can I Increase My Pump and Vascularity?
Over time, the best way to increase vascularity is to lose body fat and increase muscle mass. Once you've done this, vascularity supplements will have a more noticeable effect. To stimulate pumps and vascularity without supplementation we recommend training with high-volume at a close proximity to failure.
If you want supplements for veins to pop out of your skin, then you may be interested in taking a vascularity supplement. The combination of ingredients like L-Citrulline, polyphenols, and nitrates can create a powerful combo to stimulate blood flow and really make your veins pop.
Keep in mind that if you're after long-term vascularity, there's no substitute for a low body fat percentage and high amount of muscle mass. If you're interested in better vascularity without supplementation, consider training with higher volume to stimulate bigger pumps.
However, if you want a high-quality supplement for vascularity, then check out PUMP SERUM by Huge Supplements!
Have you tried any supplements to make you more vascular? Any tips for making your veins pop? Let us know in the comments below! Have questions about this very model, or want to get other second-best alternatives of compact folding bikes? Leave your comment below to let us know about issues that matter to you. We'll write you back and provide you with the full answer.

1. Adam M Gonzalez "Effects of Citrulline Supplementation on Exercise Performance in Humans: A Review of the Current Literature" J Strength Cond Res. 2020 May;34(5):1480-1495
2. Jenna M. Apicella"The Effect of Betaine Supplementation on Performance and Muscle Mechanisms" University of Connecticut May 7, 2011
3. Suleyman Patlar, Hasan Yalçin, and Ekrem Boyali "The Effect of Glycerol Supplements on Aerobic and Anaerobic Performance of Athletes and Sedentary Subjects" J Hum Kinet. 2012 Oct; 34: 69–79.
4. Tom Clifford, Glyn Howatson, Daniel J. West,1 and Emma J. Stevenson "The Potential Benefits of Red Beetroot Supplementation in Health and Disease" Nutrients. 2015 Apr; 7(4): 2801–2822.
5. Machin, Daniel Robert "The effects of polyphenol supplementation on muscular strength, power, and soreness following eccentric exercise" Texas ScholarWorks
6. Erica J Roelofs, Abbie E Smith-Ryan, Eric T Trexler, Katie R Hirsch, Meredith G Mock "Effects of pomegranate extract on blood flow and vessel diameter after high-intensity exercise in young, healthy adults" Eur J Sport Sci. 2017 Apr;17(3):317-325.
7. "Acute Effects of L-Arginine Supplementation on Oxygen Consumption Kinetics and Muscle Oxyhemoglobin and Deoxyhemoglobin during Treadmill Running in Male Adults" International Journal of Exercise Science 12(2): 444-455, 2019.
8. "Research shows oral supplement increases body's storage of antioxidant" Penn State APRIL 22, 2013
9. Eric T Trexler "International society of sports nutrition position stand: Beta-Alanine" J Int Soc Sports Nutr. 2015 Jul 15:12:30.
10. Richard B. Kreider "Bioavailability, Efficacy, Safety, and Regulatory Status of Creatine and Related Compounds: A Critical Review" Nutrients 2022, 14(5), 1035.
11. C Helton, L Middleton, J Moody, CG Ballmann, FACSM, TD Williams RR Rogers "THE EFFECT OF ACUTE AGMATINE SULFATE SUPPLEMENTATION ON REPEATED ANAEROBIC SPRINT PERFORMANCE" International Journal of Exercise Science: Conference Proceedings
12. Meghan Rohde "The Effects of Blood-flow Restriction Training on Muscle Hypertrophy, Strength, and Power in College-Age Adults" NSUWorks 2021
13. Masahiro Horiuchi, Koichi Okita "Blood Flow Restricted Exercise and Vascular Function" Int J Vasc Med. 2012
With over 20 years in Olympic Weightlifting, our team does its best to provide the audience with ultimate support and meet the needs and requirements of advanced athletes and professional lifters, as well as people who strive to open new opportunities and develop their physical capabilities with us.
All products we select are primarily approved and tested by the Olympic Weightlifting Champion Oleksii Torokhtiy. Under his guidance, we provide honest and reasonable assessments of the products we review by checking their characteristics, packaging, design, comfort and durability features, and general product rating. We select products from only high-quality and trusted sports brands, thus vouching for their quality.
The product testing process is described in more detail here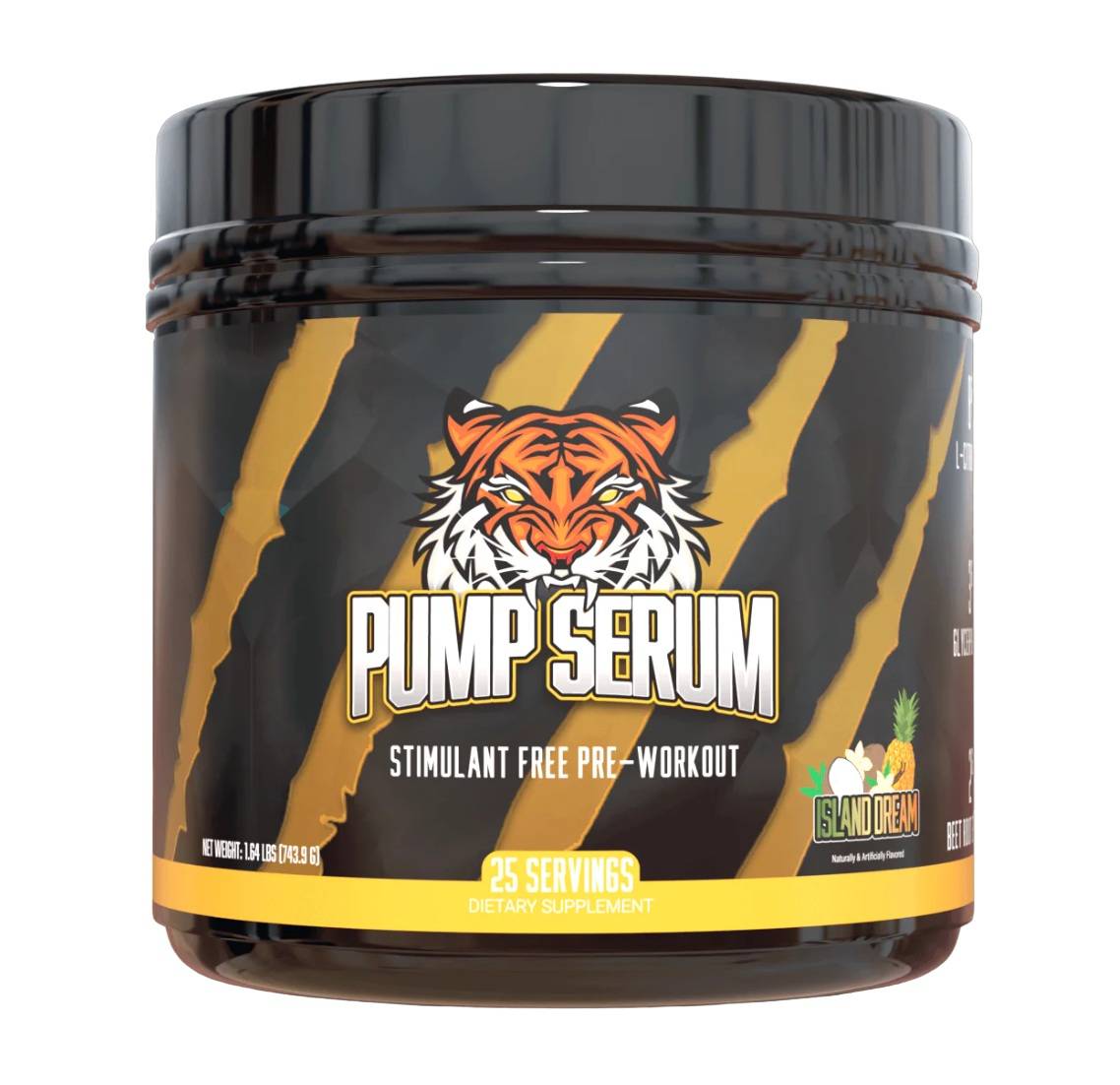 Doctor of Chiropractic, BSc Human Biology, CSCS
Chiropractor – 4 years
Strength coach (CSCS) – 10 years
Sasha is a Chiropractor and Kinesiologist practicing in Kelowna, BC, Canada. He has been practicing Chiropractic since 2019, integrating manual therapy, strength training and programming principles, and nutritional strategies to get his patients optimal results. He currently scratches the competitive itch in fitness, and the occasional endurance race, and plays golf and snowboards for fun. He has an interest in all strength and fitness-related sports.
If you have any questions/suggestions/any other inquiry, you can reach out to us via email - reviews@torokhtiy.com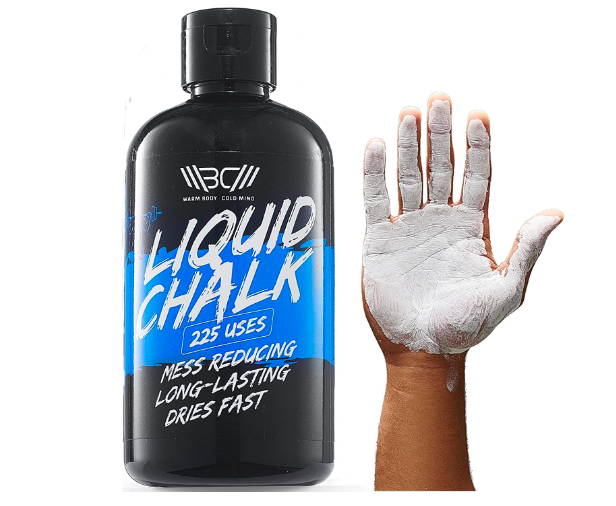 This article was written by our qualified author and proofread by an expert with proven experience. When writing the article we've used our expertise and data from authoritative, scientific, and evidence-based sources. The list of references is provided at the end of the article.
Our team of authors and experts includes professional athletes (Olympians, winners of European and World titles), PhDs in Sports Science, certified coaches, sports nutritionists, CSCSs, physiotherapists, and others. Read more about the team here, and more about how we test here.