You've probably already researched this matter and tried relying on more aggressive knurling on your barbell or dumbells. You may have even tried using chalk or liquid chalk. Try using some gloves to improve your grip during deadlifts. And yet, here you are, still wondering how to improve grip strength for deadlift.
There's a reason for that. Sometimes, you have to physically improve the grip of your hand. And until you do that, no outside help will do the trick. Then can boost your grip, but not replace what you are currently lacking.
In this article, you'll learn all there is to know about improving your deadlift grip and achieving your goal realistically and effectively.
Let's not beat around the bush for too long and jump straight to the point!
The question 'How to improve grip strength for deadlift' can be summarized to involve regular targeted exercises such as farmer's walks, plate pinches, and static holds. Incorporate grip-enhancing tools like fat grips or grip strengtheners into your routine. Limiting lifting straps can force your grip to work harder and adapt, further boosting its strength.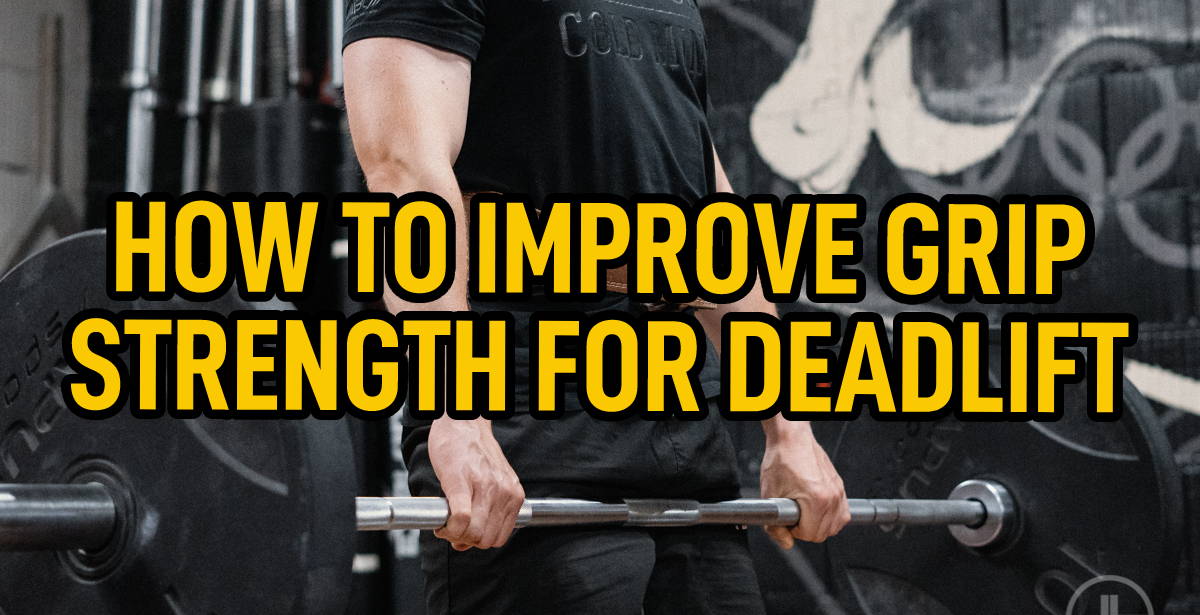 What Types of Grips Are There in the Deadlift?
This is the most common and straightforward grip where both palms face the lifter. It's a great starting point for beginners as it evenly distributes the load across both arms. If you've ever done a deadlift or have seen anyone perform one - this is the grip that was most likely used.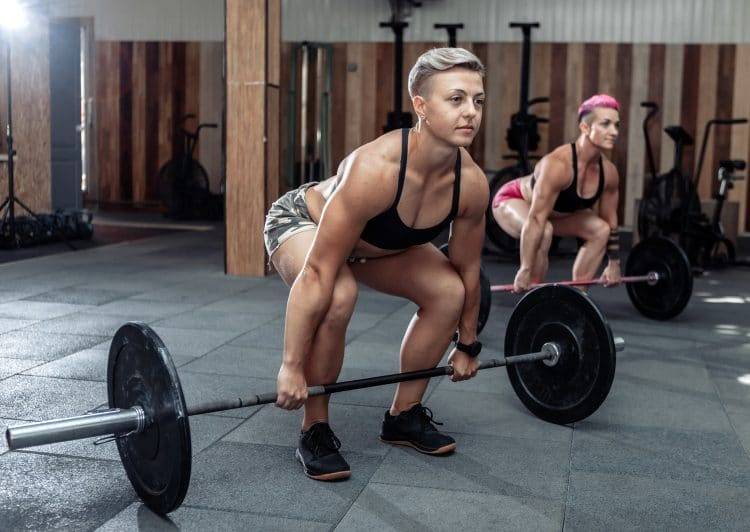 One palm faces the lifter (supine), and the other faces away (prone). This grip provides a better hold on the barbell, reducing the chance of the bar rolling out of your hands. However, it could lead to imbalances over time due to the asymmetrical nature of the grip. You'll constantly have to switch your supine and prone hands to avoid the imbalance that may occur if ignored.
This advanced grip technique traps the thumb between the bar and the first two fingers. It's notoriously uncomfortable but offers a secure grip, making it a favorite among Olympic and powerlifters. This grip helps mitigate the risk of imbalances associated with the mixed grip at the cost of comfort. You'll have to decide how much you prefer security over convenience while doing deadlifting.
Each grip has advantages and challenges, so choosing the one that best suits your lifting style, goals, comfort level, and safety is crucial. Also, if you are unfamiliar with any of these or do not use them regularly, consider or start using different grips for your deadlift session. Not just to spice things up, but to see if any of these better suit your body and form.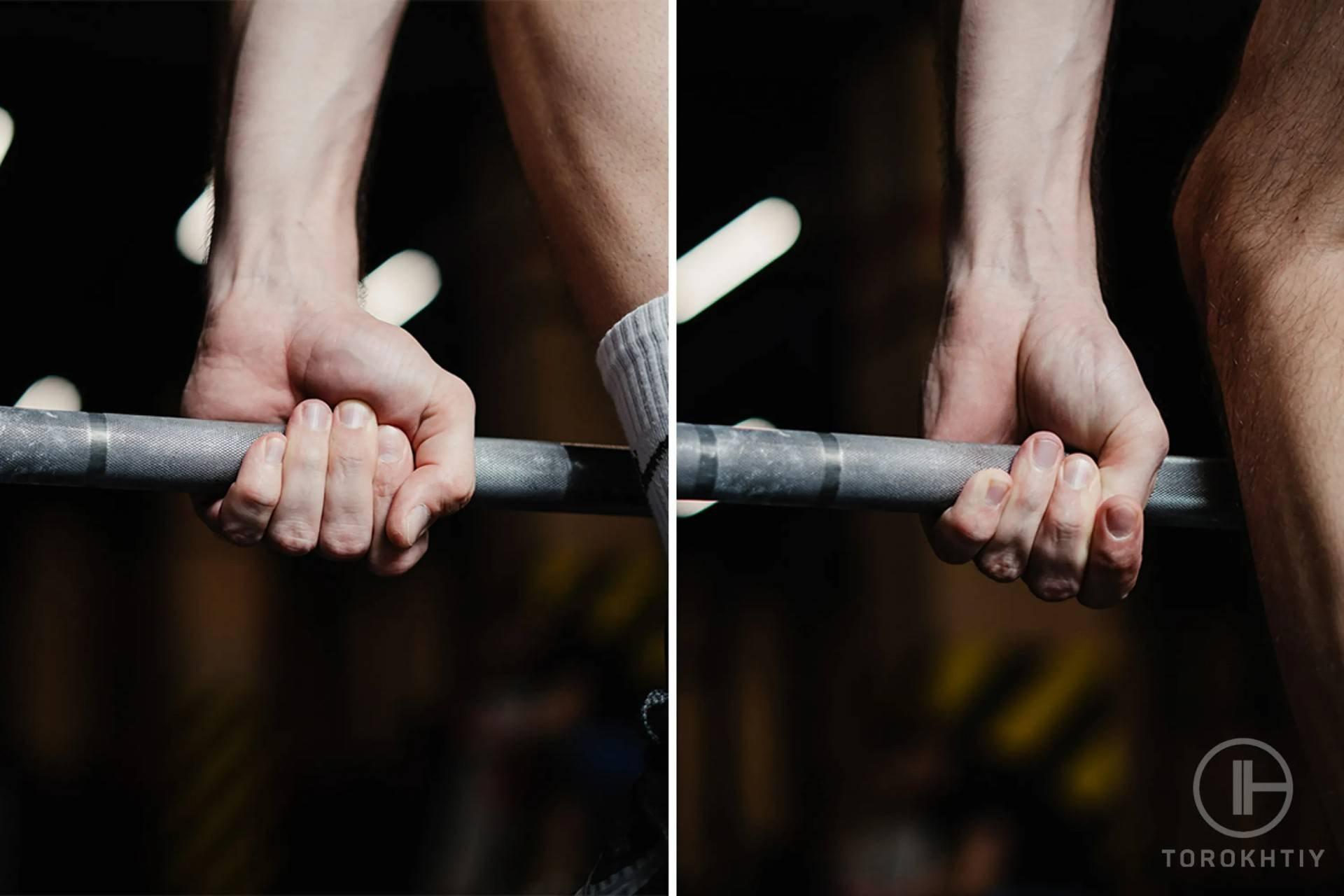 Why Is Strong Grip Important in Deadlift?
The benefits of having a firm grip might be obvious if you're a rock climber. But what about deadlifting? You might think a deadlift is all about squeezing your buttocks, keeping a proper form, and using your back to lift. Well, no. Not really. The grip is one of the more critical factors in a deadlift, but people only notice that once they start increasing the weight load during their deadlift exercises.
A firm grip gives you better control over the barbell, reducing its chances of wobbling or slipping out of your hands. This increases the safety and effectiveness of your lifts.
Increased Lifting Capacity
Your grip strength can often be the bottleneck in your deadlift performance. With a stronger grip, you can hold and lift heavier weights, leading to more significant strength and muscle gains.
A solid grip helps maintain proper form during deadlifts. When you can grip the barbell firmly, keeping your back straight and performing the lift correctly becomes easier, minimizing the risk of injury.
The stronger your grip, the longer you can hold onto the barbell. This can significantly improve your endurance during sets, allowing you to perform more reps, leading to enhanced muscle growth and strength.
A firm grip reduces the chances of the barbell slipping from your hands, which can lead to sudden, awkward movements and potential injuries.
Carryover to Other Exercises
A strong grip is more than just beneficial for deadlifts. It also improves performance in other exercises that require a firm grasp, such as pull-ups, rows, and farmer's walks.
Lastly, grip strength is incredibly functional. It translates to everyday tasks, like carrying groceries or opening jars, making these activities more straightforward and less strainful.
So is grip strength necessary for deadlifts? Absolutely it is! But not only deadlift, however. Grip strength is more or less a valid
predictor of your overall muscular strength and endurance
. If you can choose between strong or weak, which one would you choose? I choose strong every day of the week. Which one will you go for? I'll leave that up to you to decide.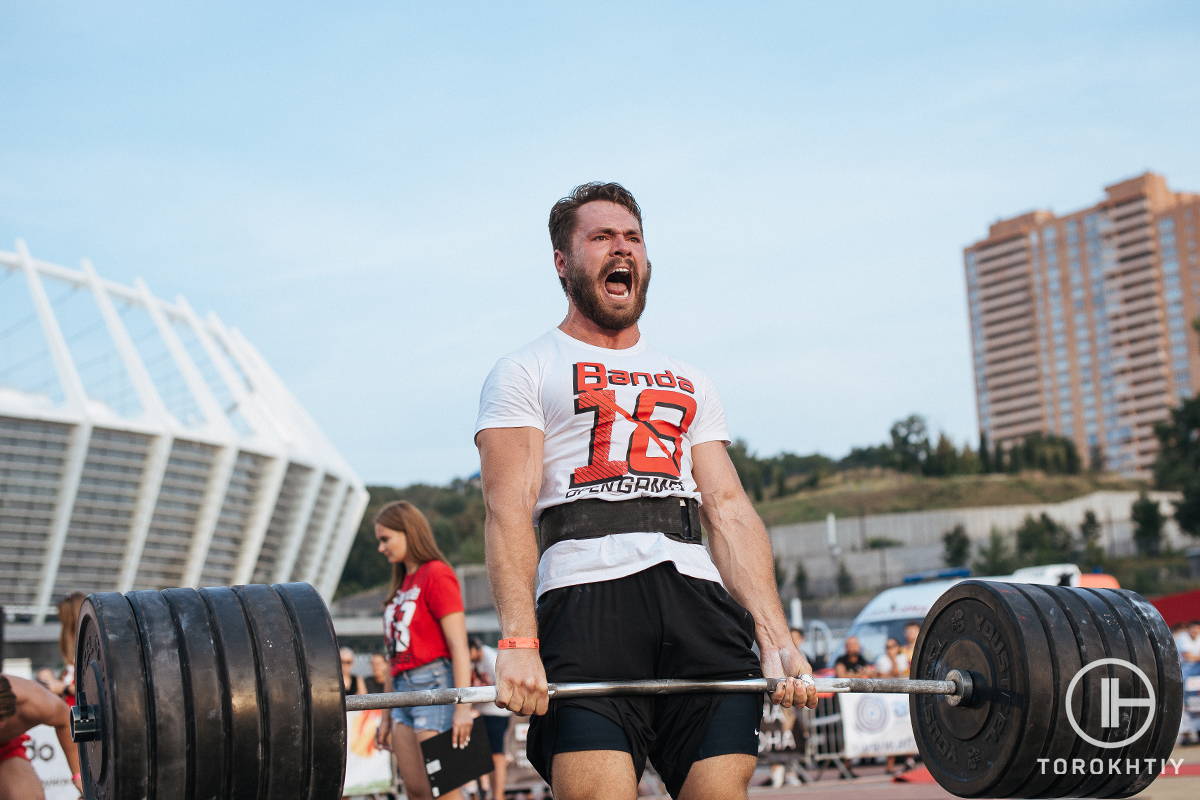 How to Improve Your Grip in the Deadlift?
I often hear people say that when someone has a strong grip is that they are either made of muscles only, or they say something like "This is just how they are built". Well, there might be some truth to those statements, but really, anyone, even a soft-handed, slim, and weak person, can achieve a more robust grip if they know what they are doing, and they do it persistently.
Practice Grip-Specific Exercises
Incorporate exercises that specifically target your grip strength into your training routine. Farmer's walks, plate pinches, and wrist curls are all excellent choices.
Increasing your weight can help improve your grip strength over time. Remember to do this slowly and safely to avoid injury.
Use Grip Strengthening Tools
Several tools can help improve grip strength, such as grip strengtheners or hand exercisers. These can be used in your spare time and offer a convenient way to work on your grip.
While lifting straps can help lift heavy weights, they can also prevent your grip strength from improving because they take some of the load off your hands. Try to lift without straps as much as possible.
Chalk can improve your grip by absorbing sweat and reducing the chance of the bar slipping from your hands. It's a simple yet effective way to immediately improve your grip.
One hand grips the bar overhand and the other underhand. This can prevent the bar from rolling out of your hands and help you lift heavier weights.
You might be wondering about how to strengthen grip for deadlift exercises that you're doing. Your forearm muscles are crucial for a firm grip. Exercises like wrist curls and reverse curls can help strengthen these muscles.
Proper deadlift technique can optimize your grip on the bar. Ensure your hands are evenly spaced, and you're gripping the bar in the right spot.
Simply hanging from a pull-up bar for as long as possible is a great way to improve your grip strength.
Like any other aspect of fitness, improving grip strength takes time and consistency. Keep working on it, and you'll see improvements over time.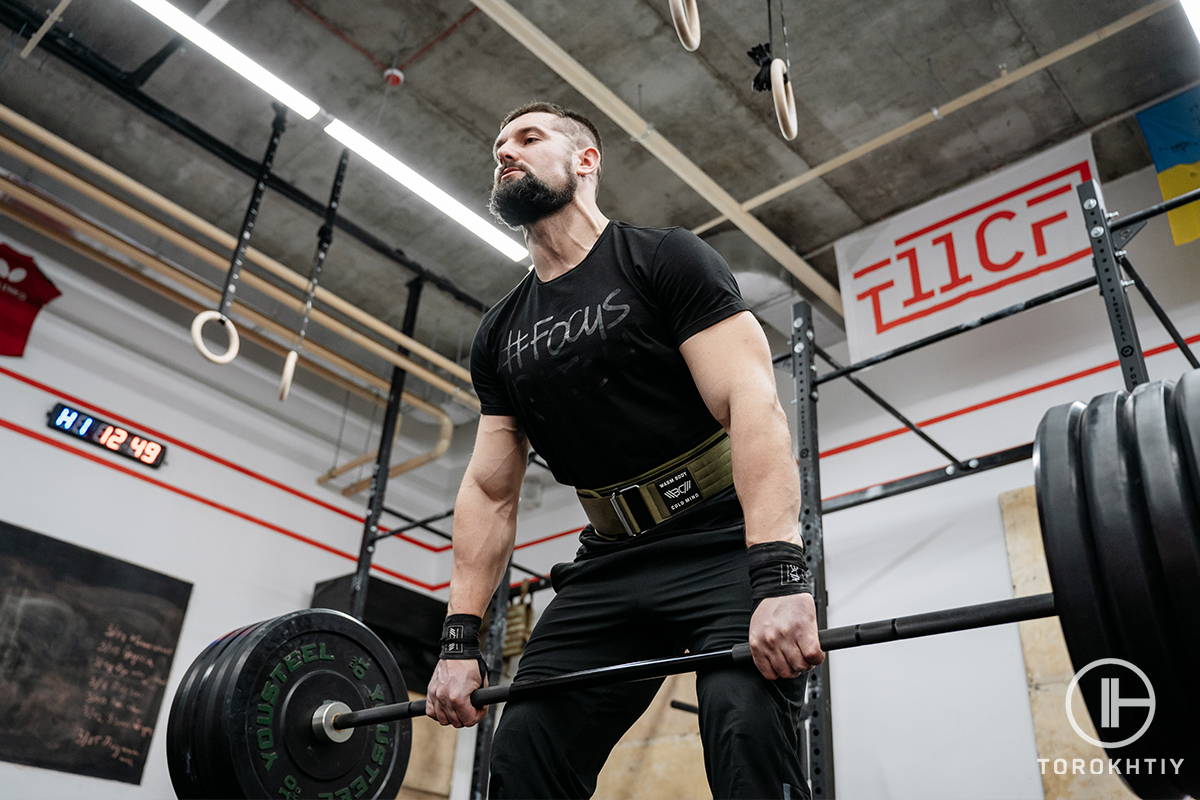 Which Exercises for Grip Strength Should I Use?
Hold heavy dumbbells or kettlebells in each hand and walk a set distance or for time. This works your grip endurance.
Hang from a pull-up bar for as long as possible. This exercise also improves grip endurance.
You can practice squeezing exercises using a hand gripper, a small and portable device. The best thing about these is that you can do these anywhere at any time while doing pretty much anything. Universal!
Hold a barbell with heavy weights at your sides for as long as possible.
Using a dumbbell or barbell, perform wrist curls to strengthen your wrists and forearms, enhancing your grip strength.
Plate Pinches / Disk Holders
Hold a weight plate in your fingers for as long as possible. This targets the pinch grip, which is helpful for deadlifts.
Wrap a towel around your dumbbell or barbell, or use Fat Gripz. This increases the bar diameter, making it harder to grip and improving your grip strength.


Remember to start with lighter weights and gradually increase as your grip strength improves to avoid injury.
Should I Use Lifting Straps When Deadlifting
The use of lifting straps in deadlifting is a topic that sparks intense debate among weightlifters. Lifting straps can be helpful when you're aiming to lift heavier weights, as they help secure your grip and prevent the bar from slipping from your hands. Wearing lifting straps alongside a lifting belt for deadlifts is recommended for weightlifters to improve lifting kinematics and shorten the time to perform a deadlift. Straps also decrease perceived exertion. This can be particularly beneficial when performing high-rep sets or when your grip strength starts to fatigue before your other muscles.
However, lifting straps too often might prevent you from strengthening your deadlift grip strength. If you constantly use straps while deadlifting, your hands and forearms won't receive the complete exercise they need in order to grow stronger. As a result, striking a balance is crucial. Also, wearing just straps alone is not recommended, as research shows that such practices may exaggerate thoracic kyphosis and could lead to potential injury.
You can, for example, use lifting straps only for the toughest of your sets or when you want to focus on overloading your back muscles, or simply try breaking your limitation. If you wish to engage and build your grip completely, lifting without straps for the remainder of your workout may be best.
It would help if you considered your goals and needs before deciding whether or not to employ lifting straps. The key to getting the most out of your deadlift workouts, whether you use them or not, is to lift safely and correctly.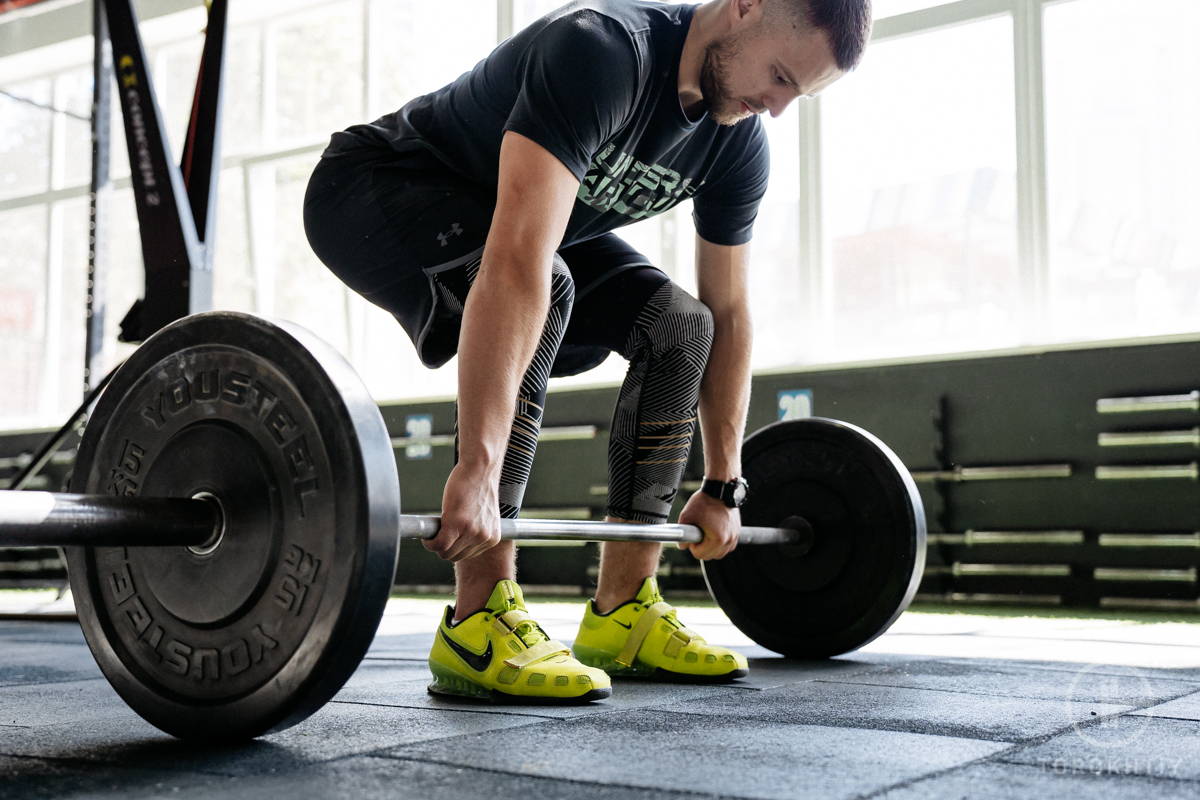 Our Deadlift 2.0 program is a 12-week strength plan designed to boost your Deadlift PR.
The program follows a schedule of THREE 60-90 minutes training sessions per week. The training is scheduled for Monday, Wednesday, and Friday, but you can adjust the days to fit your weekly routine, as long as you follow the pattern of one training day followed by one cooldown day, with two days of rest after every third session.
The training is structured into 3 main blocks, with each block lasting for 4 weeks:
The plan is fit for both male and female athletes and is especially good for Powerlifters and Olympic lifters, but also for fans of deadlifting and strength training. All training requires access to basic equipment.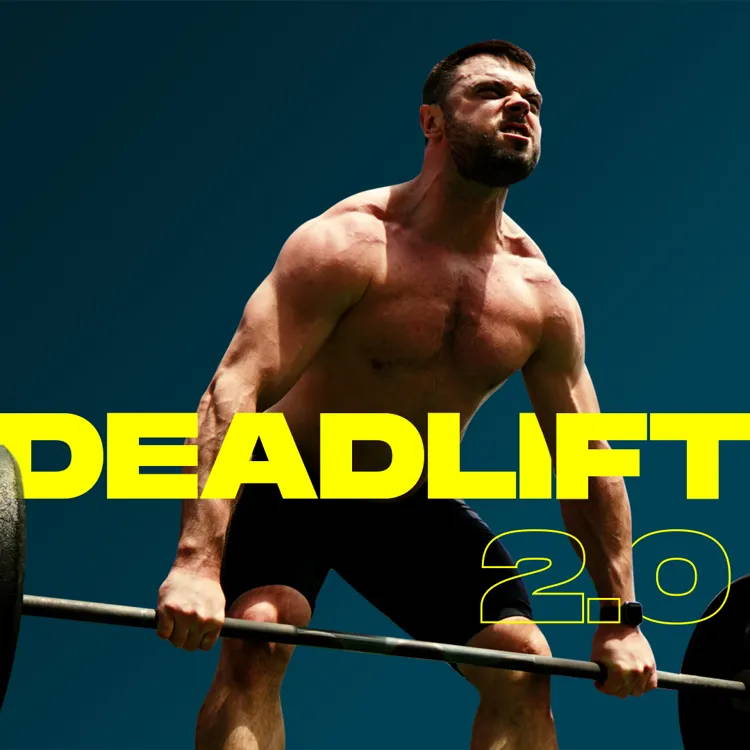 Split into 3 block of 4 weeks (12 weeks total)
40 unique exercises, with video tutorials
Pre and post-workout stretch and special warmups
Mobile friendly PDF version
LIFETIME access
Try the first 3 workouts for FREE!
Why Is My Deadlift Grip Weak?
There are a number of causes that might lead to a weak deadlift grip. Lack of specific training to increase grip strength is a frequent contributing factor. The muscles in your hands and forearms need to be particularly strong for deadlifting, and they may not get that kind of workout anywhere else. Your grip strength for deadlift may not improve as intended if you rely too much on lifting straps. For example, male lifters have naturally stronger grip strength than their female counterparts.
Muscle weakness and cramping, brought on by nutritional deficits or dehydration, may also reduce grip strength. It's also possible that you only fully engage your grip if you practice the correct deadlift technique.
Keep going if your gains in grip strength appear gradual; it takes time and continuous training to achieve results. Stay hydrated, eat healthily, and use the correct technique while deadlifting and doing workouts designed to improve your grip.
Also, as mentioned in one of the previous headings, if you pit an equipped lifter (wrist wraps, belts, knee wraps, squat suits, bench shirts, and/or deadlift suits) versus a raw lifter that doesn't rely on equipment support over time, there will be a shown gap between the two in grip strength that favors the unequipped lifter. As time progresses, the gap will only increase in favor of the raw lifter.
Do You Need Grip Strength for Deadlift?
Yes, grip strength is crucial for deadlifting. When you deadlift, your hands are the primary connection between your body and the barbell. A firm grip ensures you can securely hold heavy weights throughout the lift.
With sufficient grip strength, the bar might stay on our hands, limiting the weight you can lift and potentially leading to injury. Moreover, a strong grip contributes to better overall lifting form, stability, and control, which are critical for effective and safe deadlifting.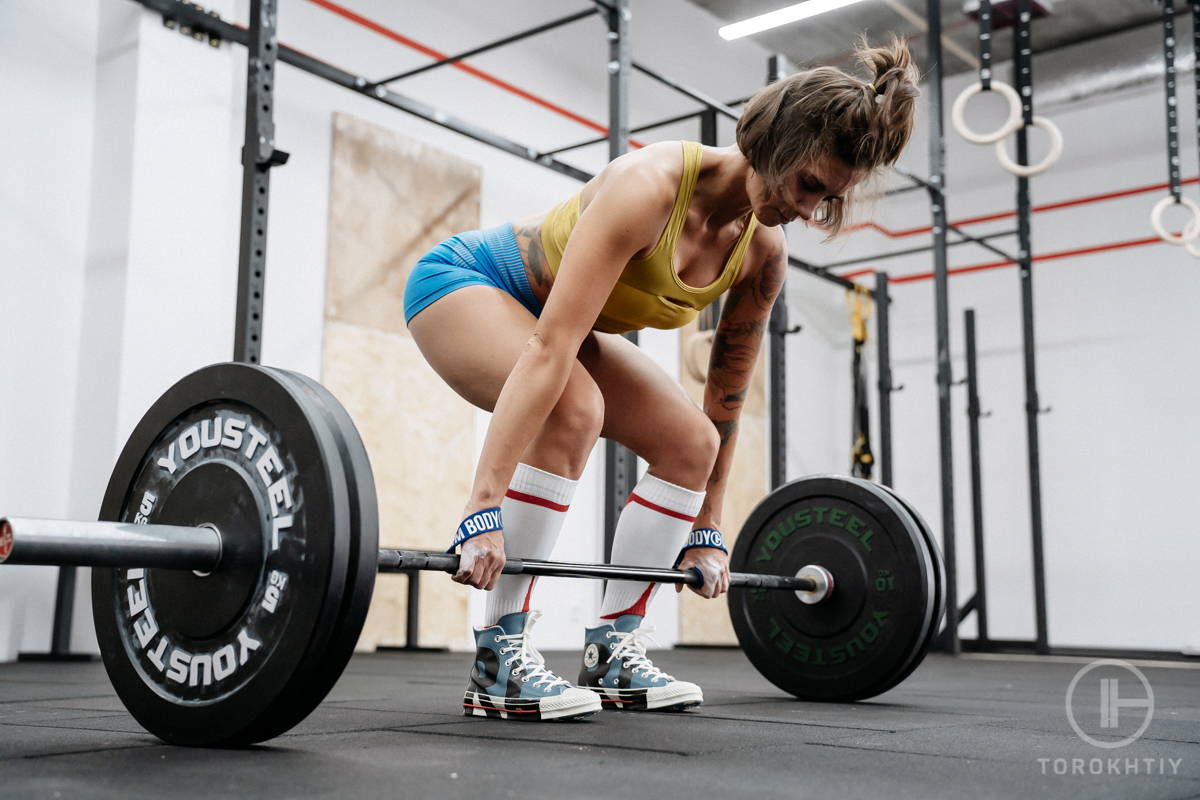 If Grip Strength Is Important for Deadlift, Why Not Simply Use Deadlift Straps All the Time?
While straps can assist in holding heavier weights during a deadlift and reduce the grip strength required, relying on them only sometimes isn't ideal for a few reasons.
Firstly, over-reliance on straps can limit the development of your natural grip strength, resulting in you losing grip on deadlift. Secondly, straps can sometimes create a false sense of security, leading to lifting heavier weights than you can safely manage without them. Lastly, they're not allowed in most powerlifting competitions. Therefore, it's best to use straps sparingly and focus on how to increase grip strength for deadlift naturally.
Will Chalk Increase My Grip?
Yes, chalk can provide an obvious improvement to your grip during deadlifts, which is also scientifically proven. It absorbs sweat and reduces the slipperiness between your hands and the barbell. This lets you maintain a firmer grip and lift heavier weights more securely. Just apply it moderately, as too much can create a layer of dust that can make the bar more slippery.
Is a 500 lb deadlift good? At the end of the day, hitting that 500 lb mark deadlift is a challenging yet achievable feat. It requires understanding proper technique, consistent and strategic training, adequate rest, and a balanced diet. While pushing your boundaries, remember to be mindful of potential risks while pushing your limits and ensure you're lifting safely. Yes, raising the equivalent of a giant vending machine is tough, but with dedication and innovative training, you could be well on your way to that 500 lb milestone.
Educate yourself, get the proper knowledge and mindset, and embark on your journey to reach this epic goal and become renowned among your friends. Keep lifting, stay safe, and good luck!
Can you lift 500 lb or more? Please, do share your record in the comment section below. Also, if you have any tips that proved crucial for your success, share them so that more people can reach this impressive feat. Also, if you have any further or specific questions regarding the 500 pound deadlift – be sure to reach out!
Effect of Magnesium Carbonate Use on Repeated Open-Handed and Pinch Grip Weight-Assisted Pull-Ups // NCBI: https://www.ncbi.nlm.nih.gov/pmc/articles/PMC5841679



RELATIONSHIPS BETWEEN GRIP STRENGTH TESTS IN MALE STRENGTH // NCBI: https://commons.nmu.edu/cgi/viewcontent.cgi?article=1337&context=isbs
Hand-Grip Strength as a Predictor of Muscular Strength and Endurance // Journals: https://journals.lww.com/nsca-jscr/Abstract/2011/03001/Hand_Grip_Strength_as_a_Predictor_of_Muscular.156.aspx
The Deadlift and Its Application to Overall Performance // NSCA: https://www.nsca.com/education/articles/tsac-report/the-deadlift-and-its-application-to-overall-performance/
Deadlift Strength Standards for Men and Women (kg) // Strengthlog: https://www.strengthlog.com/deadlift-strength-standards-kg/
Deadlift Grip Guide: How Hand Placement Changes the Exercise // Stack: https://www.stack.com/a/deadlift-grip/
Sergii is a professional weightlifter and National team member in the past. Competed in 94 kg w/c, won multiple medals on national competitions.
Nowadays Sergii is responsible for designing training programs, writing blog articles, doing live commentary of international weightlifting competitions, running different sport & fitness educational seminars, including Olympic weightlifting together with Oleksiy Torokhtiy all around the globe.