WEIGHTLIFTING BODYBUILDING
The training bodybuilding program is designed according to the scheme of the traditional 3-day weekly split:
legs-shoulders;
chest-triceps;
back-biceps.
Both classic strength exercises and special exercises are used to strengthen the stabilizers and small muscle groups, which play an important role in the reliability of the weightlifter's muscular system.
A special stretching is planned to recover and relax those muscles that were involved at the end of each session.
DURATION - 45-100 minutes.
* Training program included in the interactive pdf.
* Bonus: mobile version.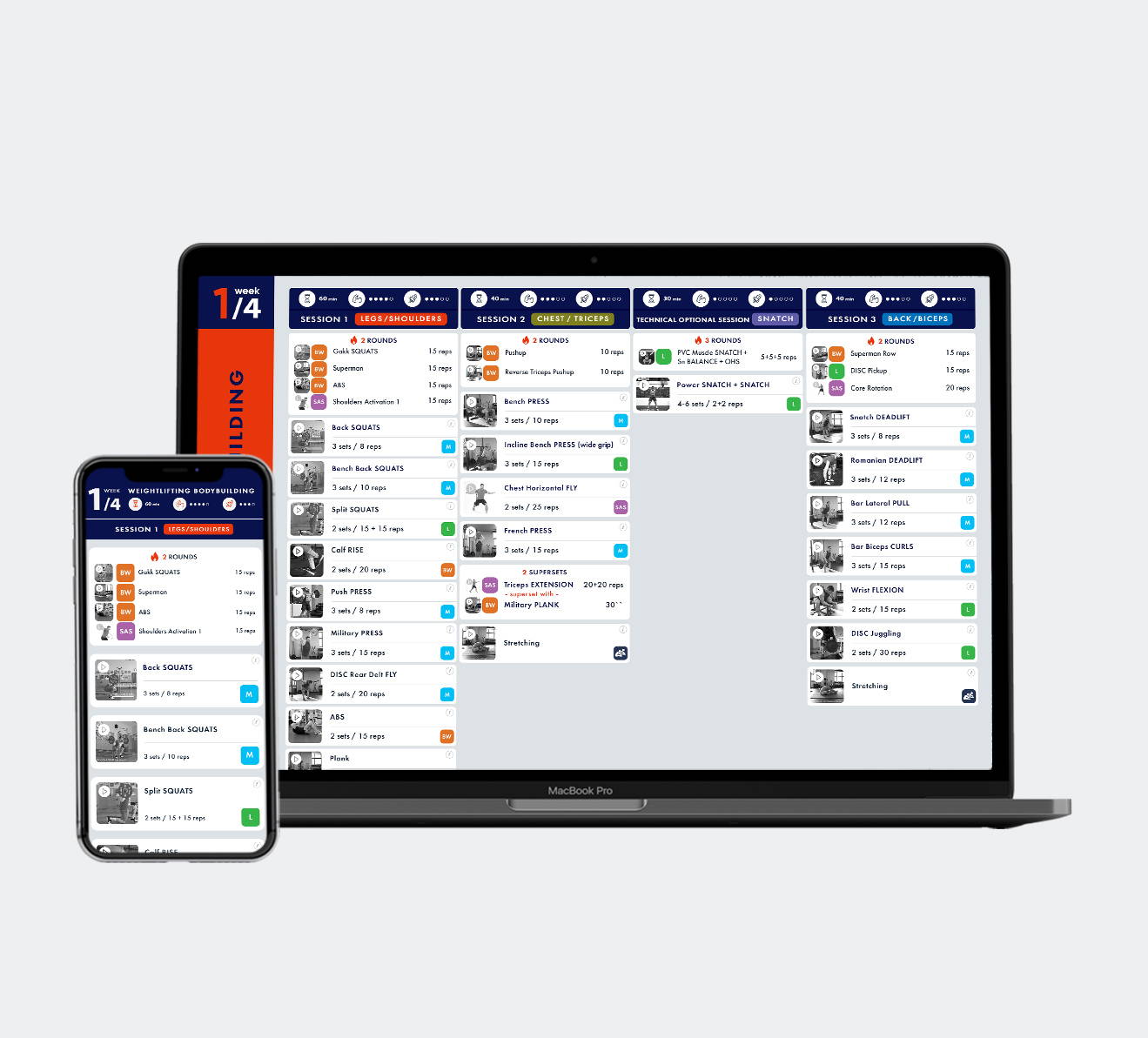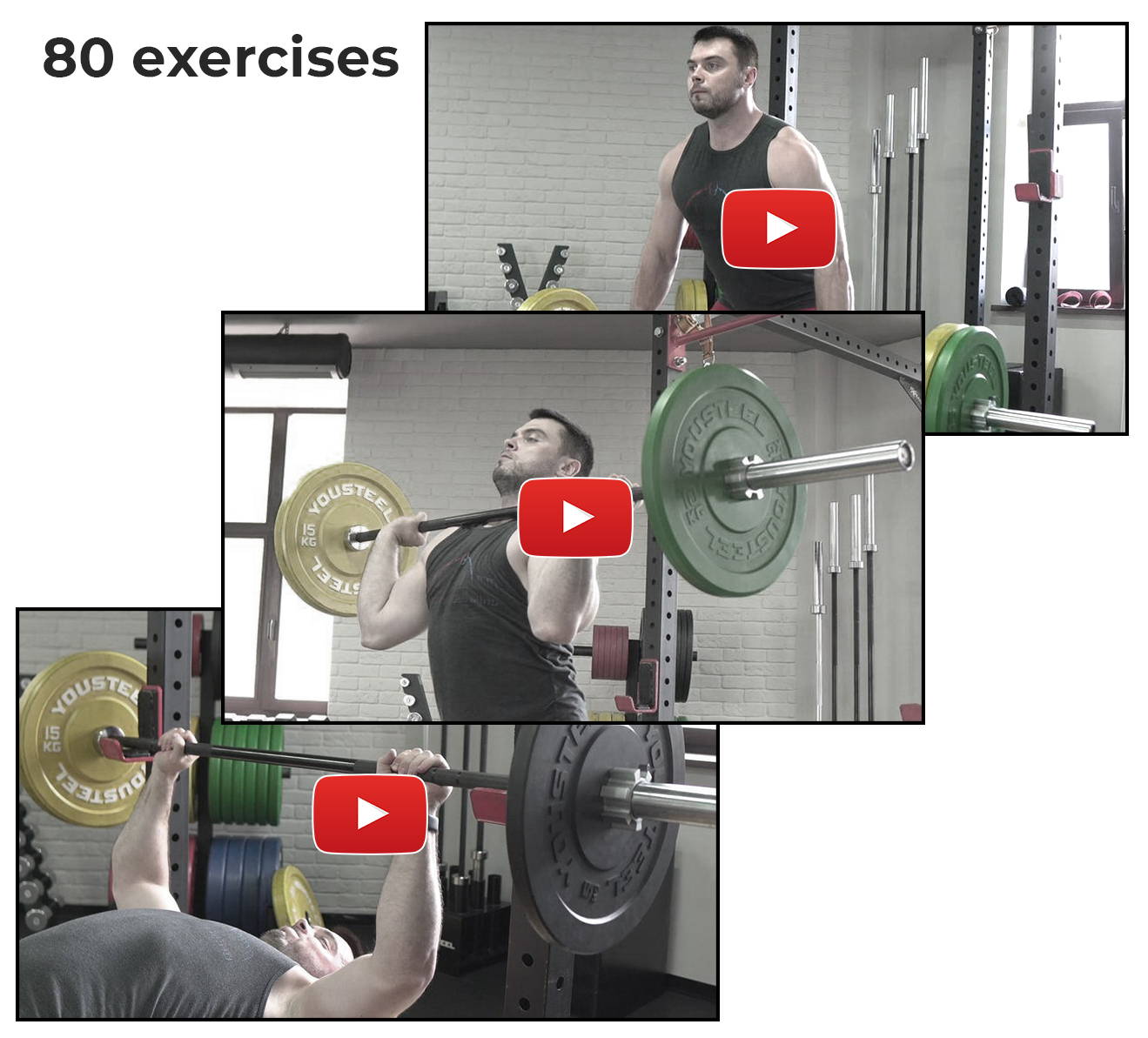 The program includes ASYMMETRY exercises that are performed with an unevenly loaded bar (example: 5 kg disc on the left end and 10 kg disc on the right end). The purpose of these exercises is to develop coordination and strengthen the stabilizing muscles. Besides improving mechanics this also places more tension on the targeted muscles making it highly effective for hypertrophy training. Also this method will improve coordination and motor control.
The main volume of the olympic weightlifting bodybuilding program's load is build with the most effective exercises to strength training movements and building functional strength.
The program contains 1 optional technical session for "activating the muscle memory".
* Recommended for off-season development.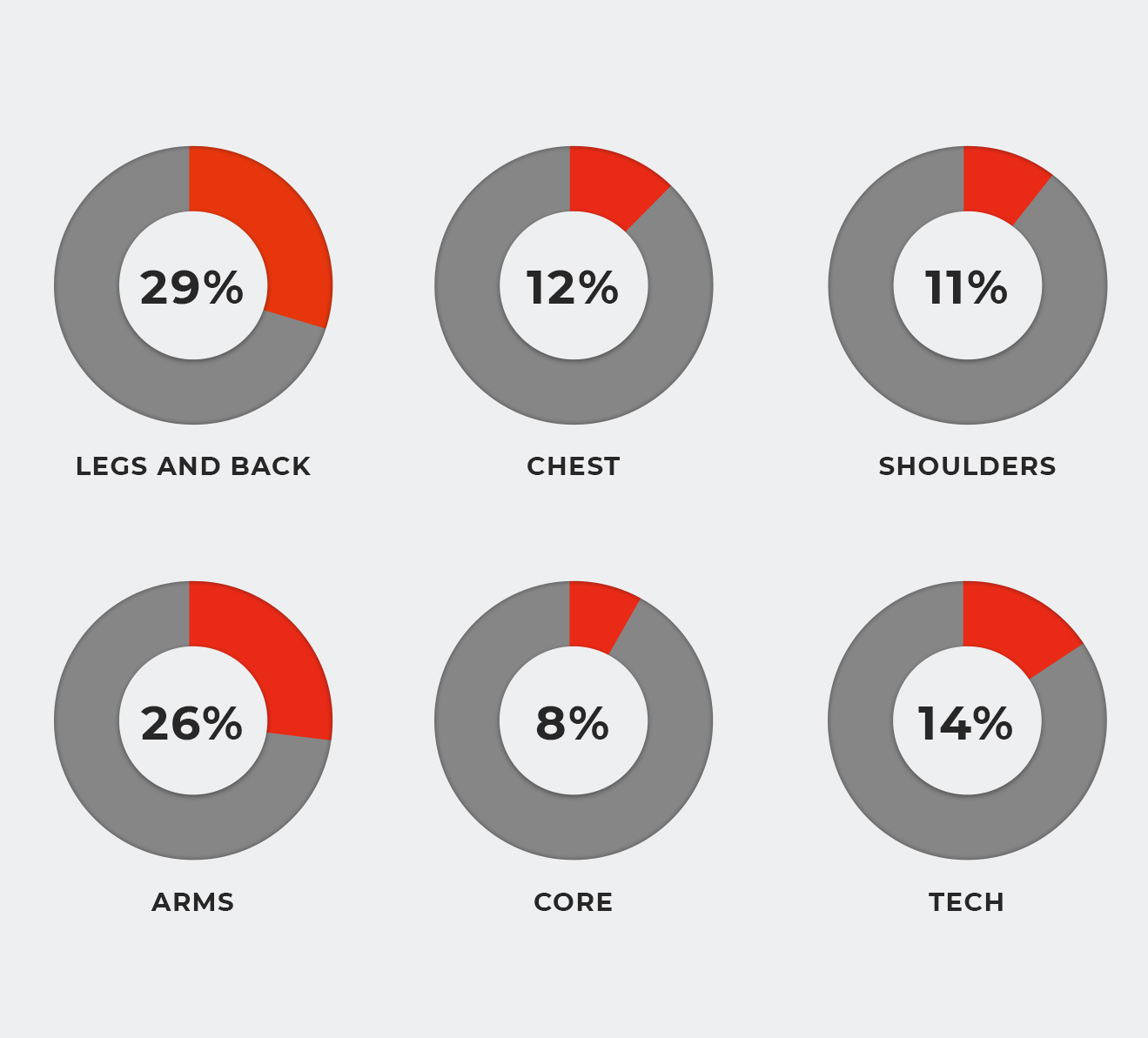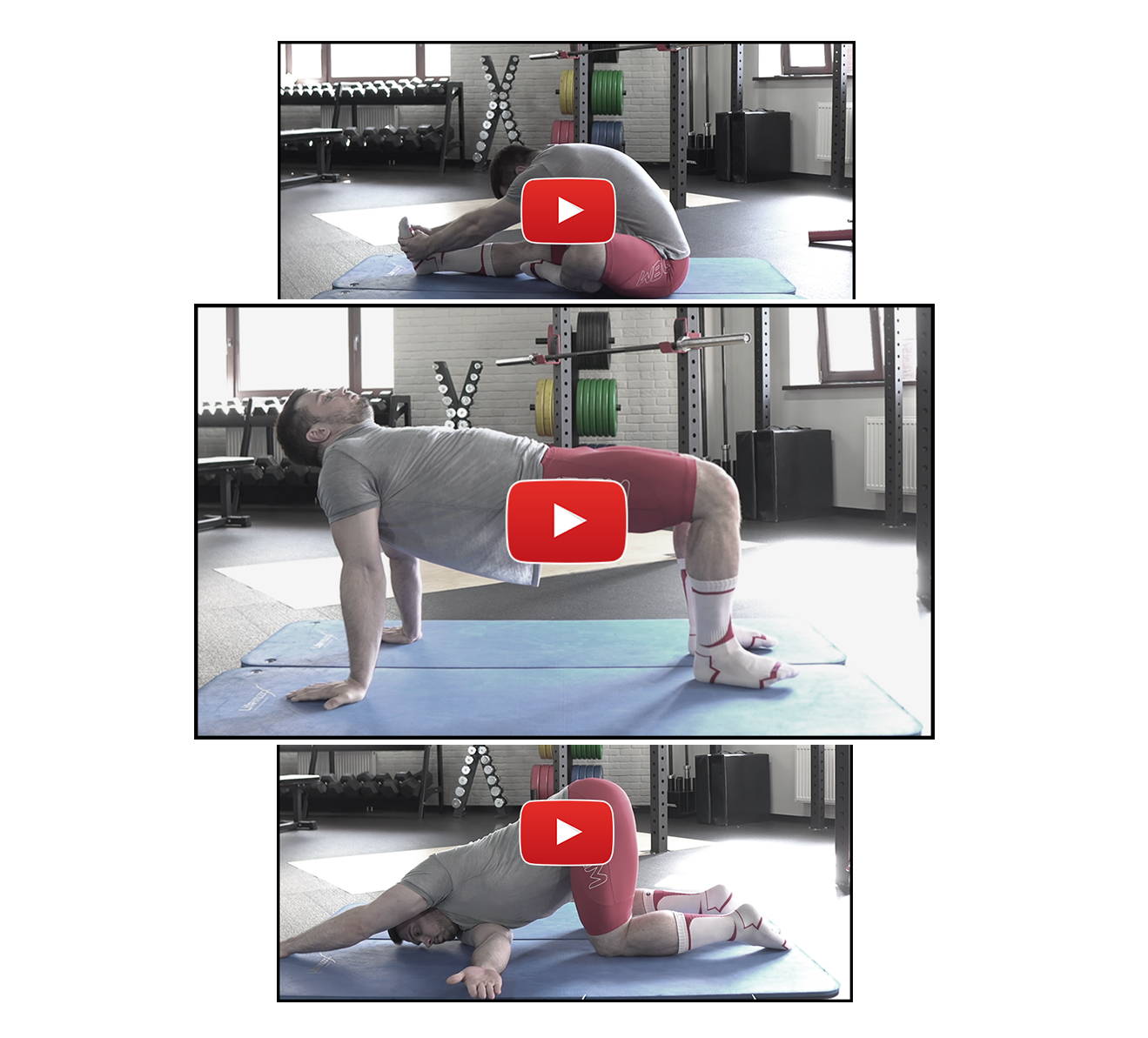 Training requires mobility, neuromuscular control, and power production. Specialized stretching routine after each bodyduilding session will speed up recovery. Target stretching increases muscles flexibility and provide joints optimal range of motion. It can prevent muscle soreness and promote faster recovery between workouts.
NOTE: for personal use only.
NOTE: training programs are non-refundable.

The WEIGHTLIFTING BODYBUILDING online training program also can be delivered by TrainHeroic, the premiere perfomance app. My programming with video exercise instruction and workout tracking will be right in the palm of your hand.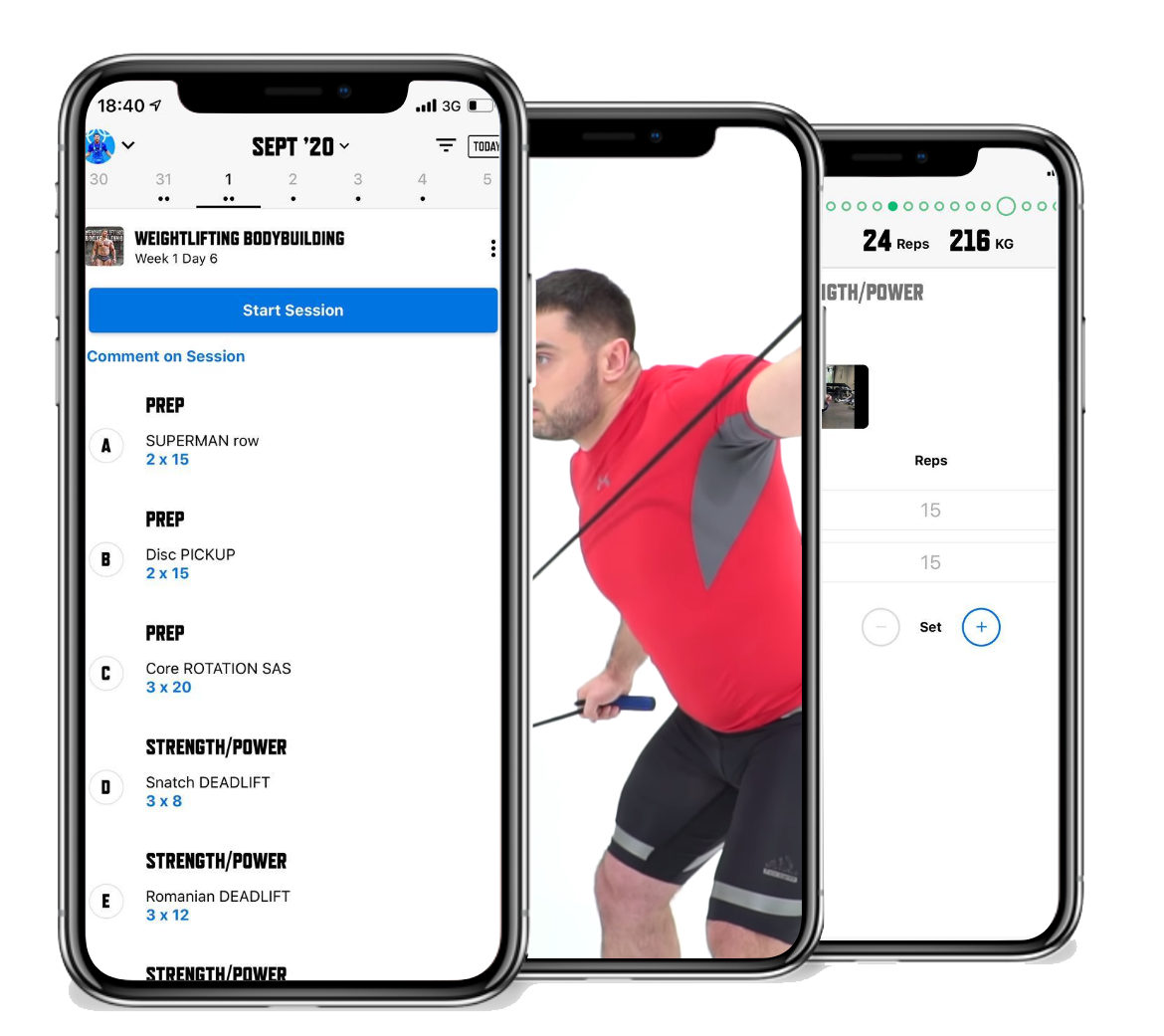 THIS WEIGHTLIFTING BODYBUILDING PROGRAM
IS GOOD FOR:
✔ beginner, intermediate and advanced male/female lifters;
✔ weightlifters and functional fitness athletes during the off-season or transition period;
✔ athletes who want to strengthen main muscle groups.
How many days per week is the training?

You can plan workouts in few ways:
1. If you want to rest from Olympic lifts and dynamic work, plan your sessions on Monday, Wednesday, Friday – this waу you will have a recovery day before each session.
2. If you want to stay tuned on light technical work, plan your main sessions Monday, Wednesday, Saturday and weightlifting training on Thursday. This will be the best way of training load distribution.
Can I combine it with other types of training?

We don`t recommend to combine this program with others training programs. Program's effectiveness largely depends on sleep, nutrition, and recovery. Train smart, get enough rest.
Will this program prepare me for the competition?

WEIGHTLIFTING BODYBUILDING isn't a program that should be used to get ready for a competition. If your goal is to compete,I recommend to continue training using my competition training program.
Will this program help me to gain muscles?

Yes, it can help with this. For this we recommend to use additionally our nutrition program. Find special offer HERE.

What type of equipment is needed for this program?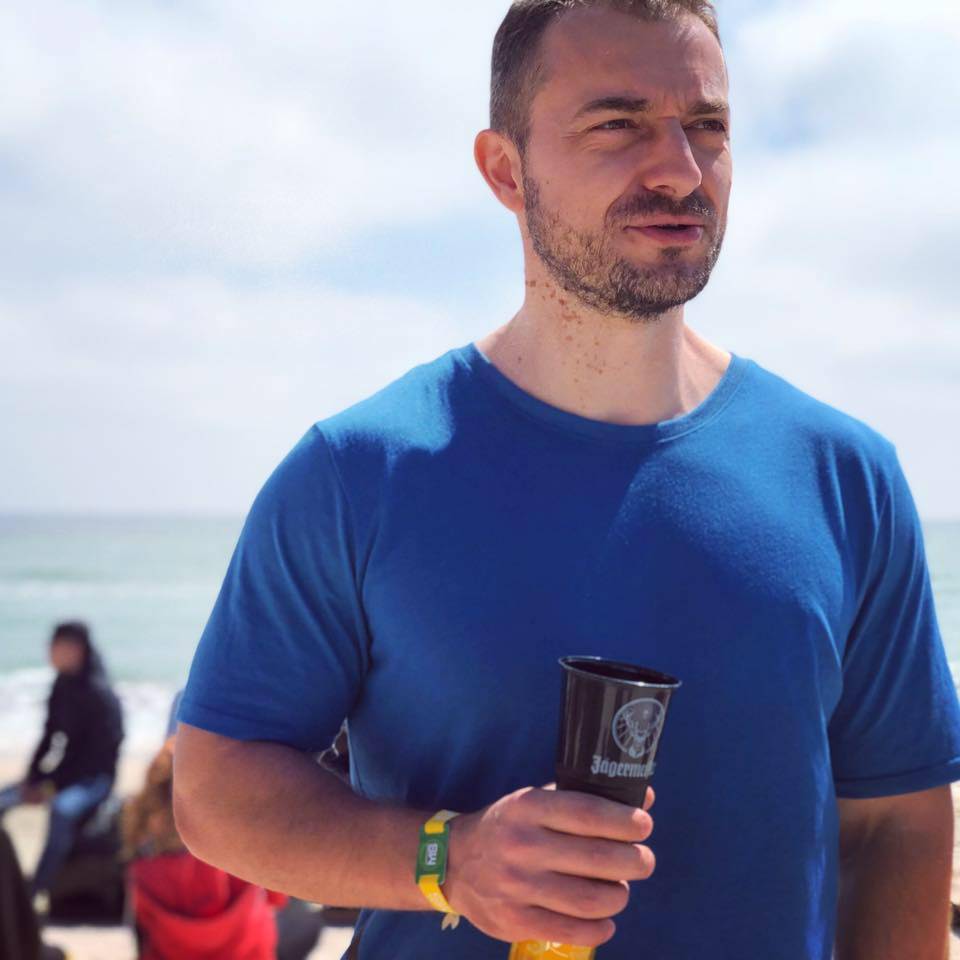 "Was impressed with variations of auxiliary exercises. Some of them were very unusual and weird, but as soon as I started to workout I understood idea to doing them for strengthen target muscles. It is very useful to perform prescribed warmup before each session to prepare certain muscles for work. Load is very appropriate – so I recommend it as a good routine for off season."
Romainia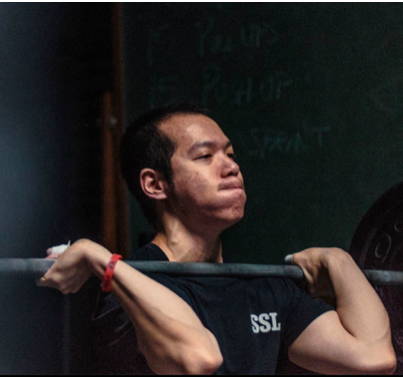 "I liked this program very much. Nice solution for not being lazy in off season. Also in 2017 I was fortunate enough to be able to attend the Torokhtiy Training Camp in Ukraine. I knew after having worked with Sergii Putsov and Aleksey Torokhtiy in person during the camp that I needed to continue their training program once I got back home in the States. I bought the "Male training program" and was immediately amazed at the detail in the program. My favourite part is that it takes the time to explain the purpose of each week and helped to focus my intentions going into each new training week. As a coach myself it was incredibly helpful to see the trends in volume change over the course of the program and understand how one tapers for a control day or competition day so that I may learn to do the same for my athletes. The program was a good balance between focusing on my technique and challenging enough to PR my lifts. I would definitely recommend any of Torokhtiy's programs if you want something that is thoughtfully constructed and easy to follow."
USA
"My goal was to prepare my body for my upcoming weightlifting and CF season. So this 4 weeks cycle was a good choice to prepare myself for more dynamic and aggressive training plans. I liked amount of different core exercises, helped me a lot to fell overhead stability. I trained only 3 times per week without weightlifting days, so it was perfect amount of load to work hard enough and to recover in time."
Canada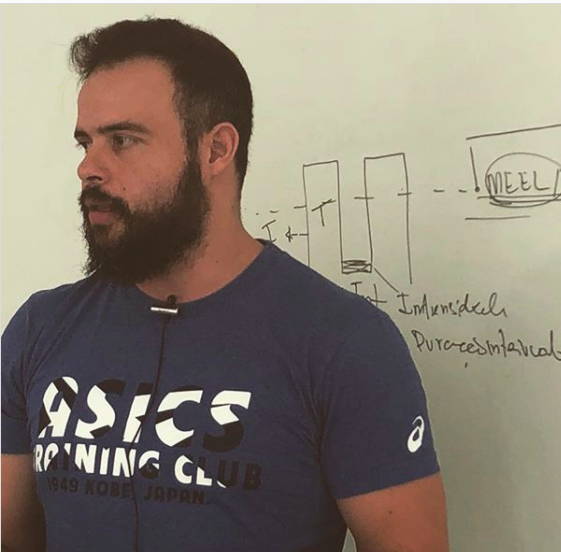 "I started this program after Corona lock down. My goal was to do a GPP training with focus on weightlifting. I am still recovering from my few injuries, so this type of training program was absolutely good for me. I recommend this program in offseason period and if you want to get away from regular weightlifting training routine, but want to maintain good level of basic condition."
Brasil
"I liked that this program was planned like a traditional bodybuilding 3-day split.
It was very cool to try asymmetry drills – nice idea for off season training. I enjoyed quality of mobile program design and video library access. Optional technical session was useful for me. Because light weight you can focus on exercise details and warmup muscles from soreness. "
Bulgaria