Rogue MG-4 Multi Grip Barbell Expert Review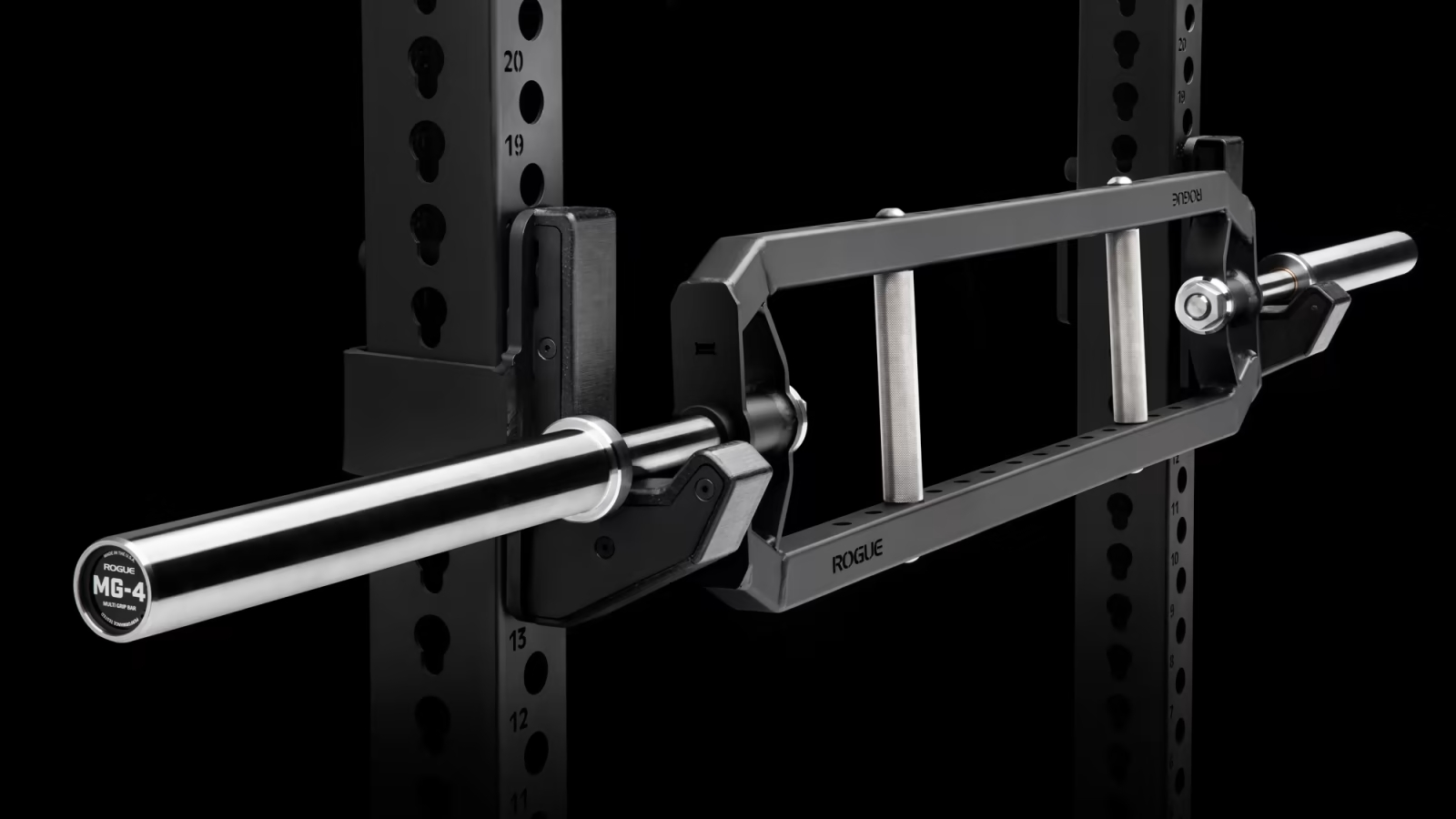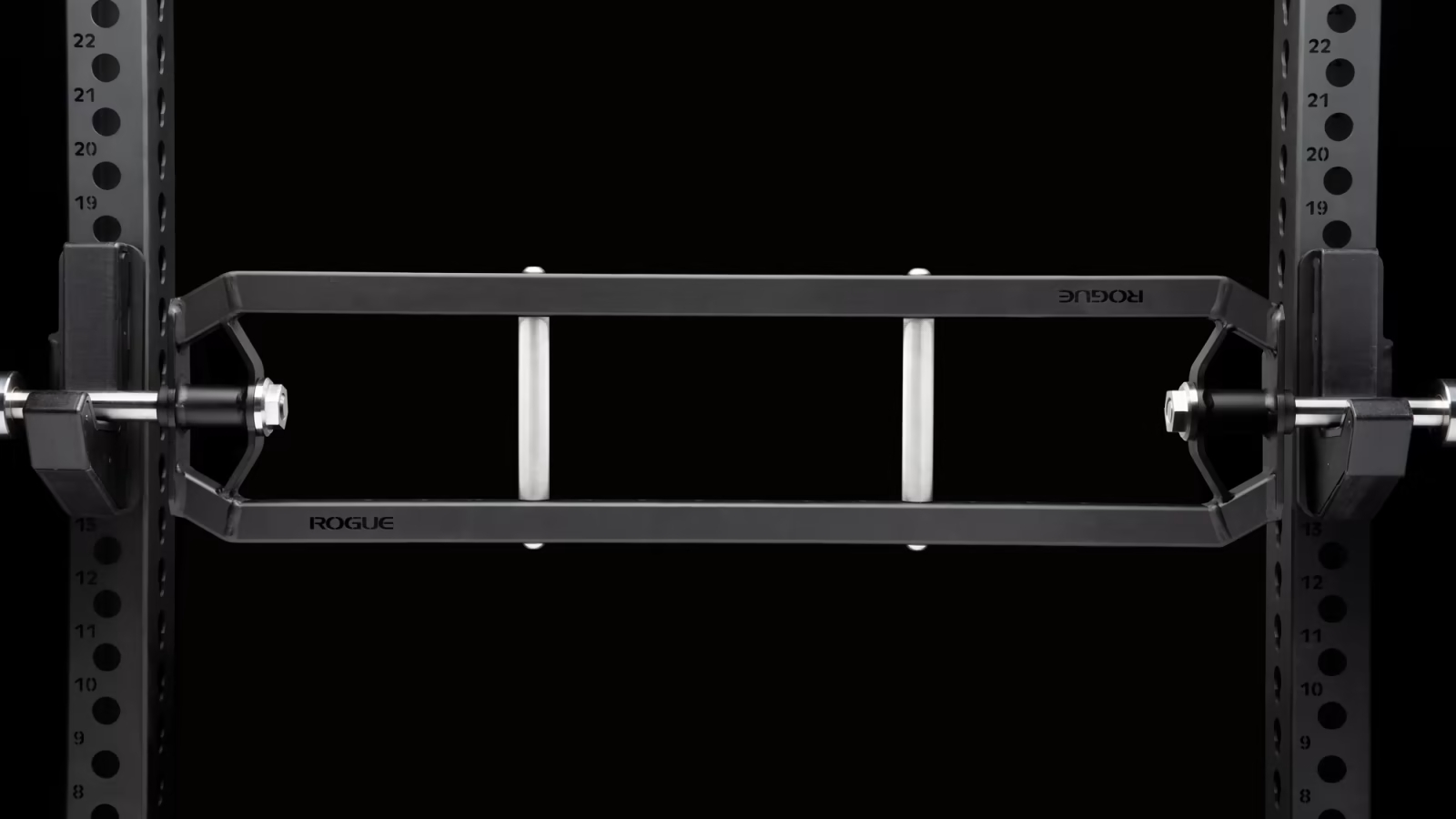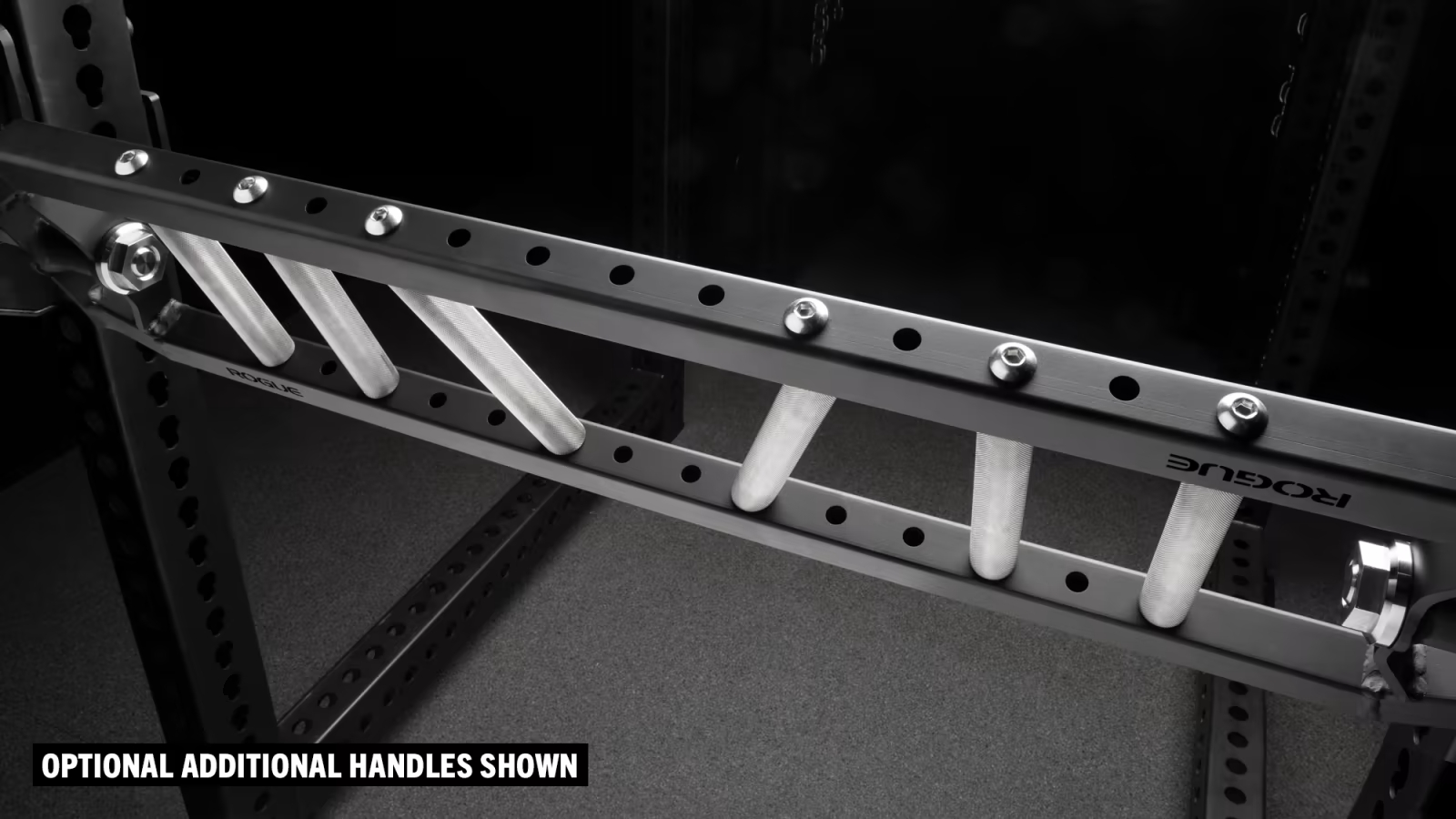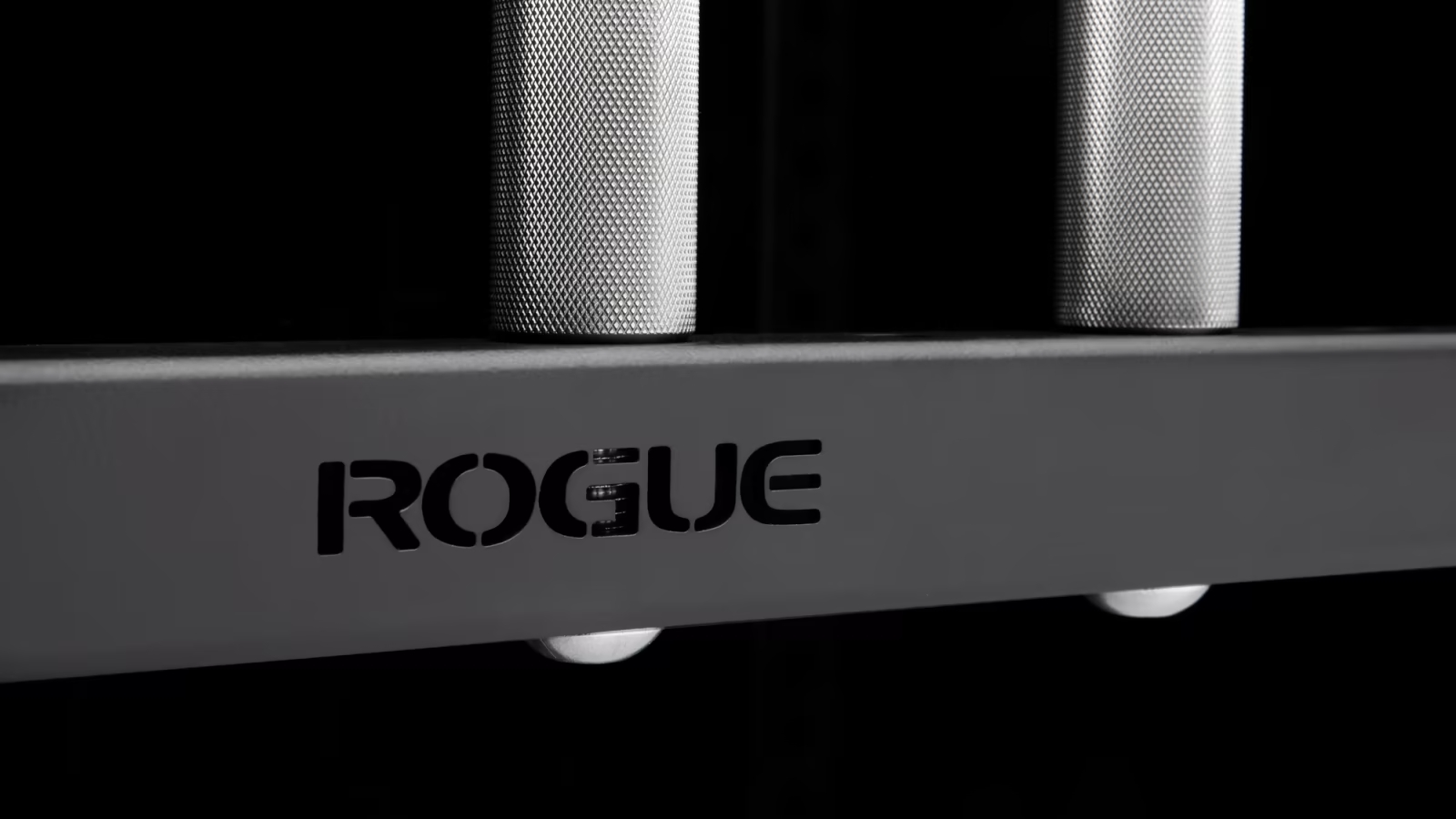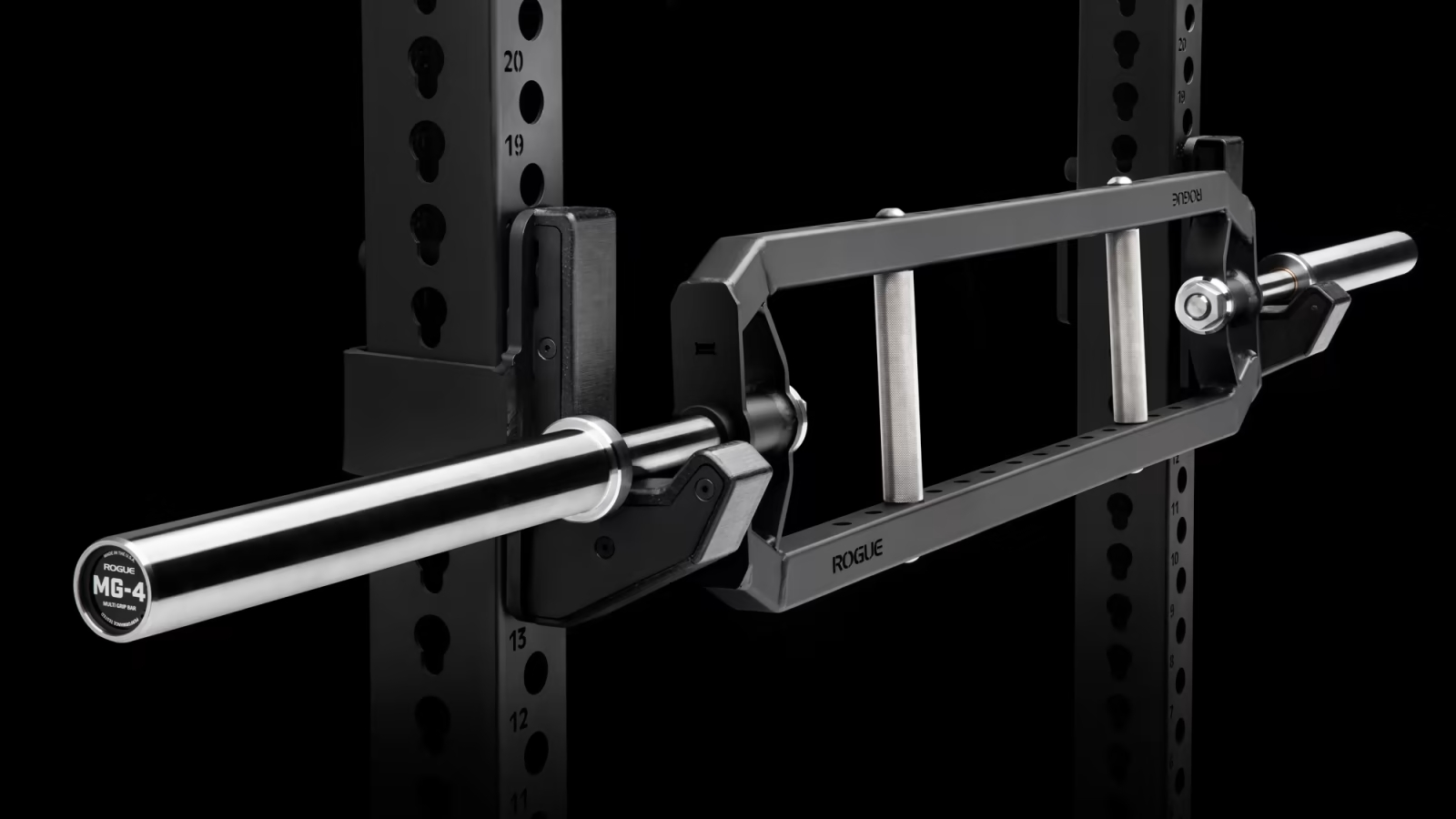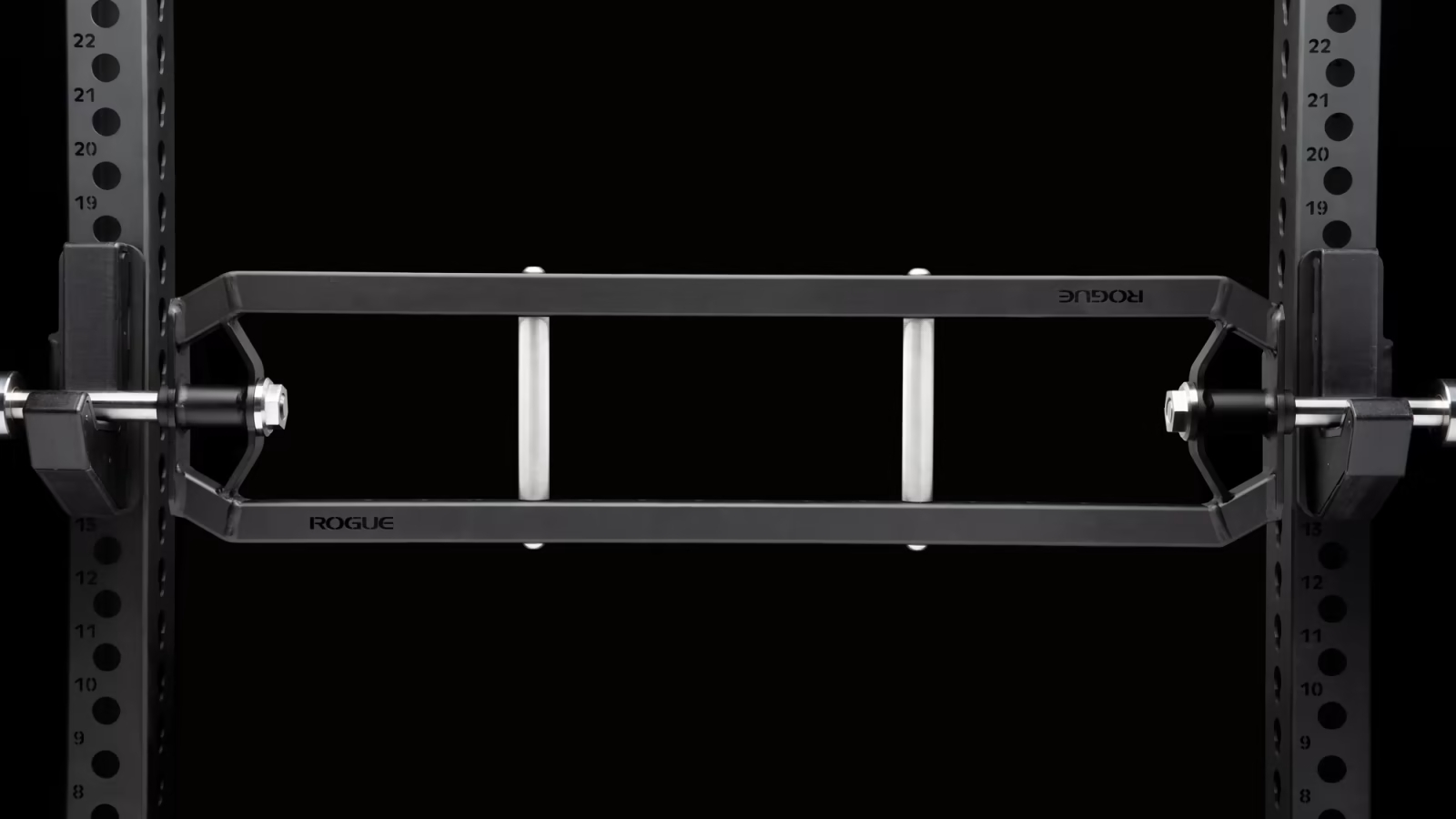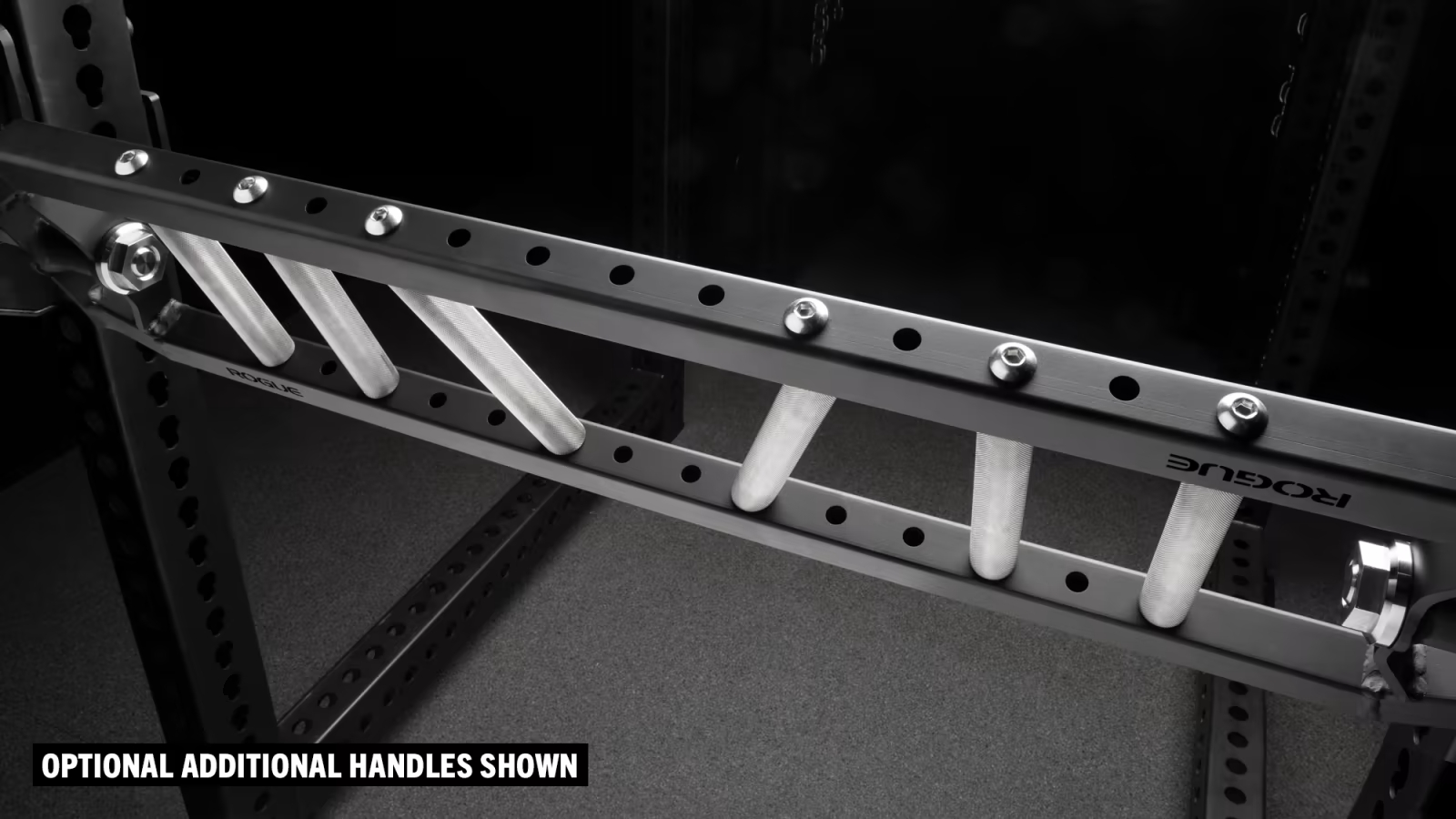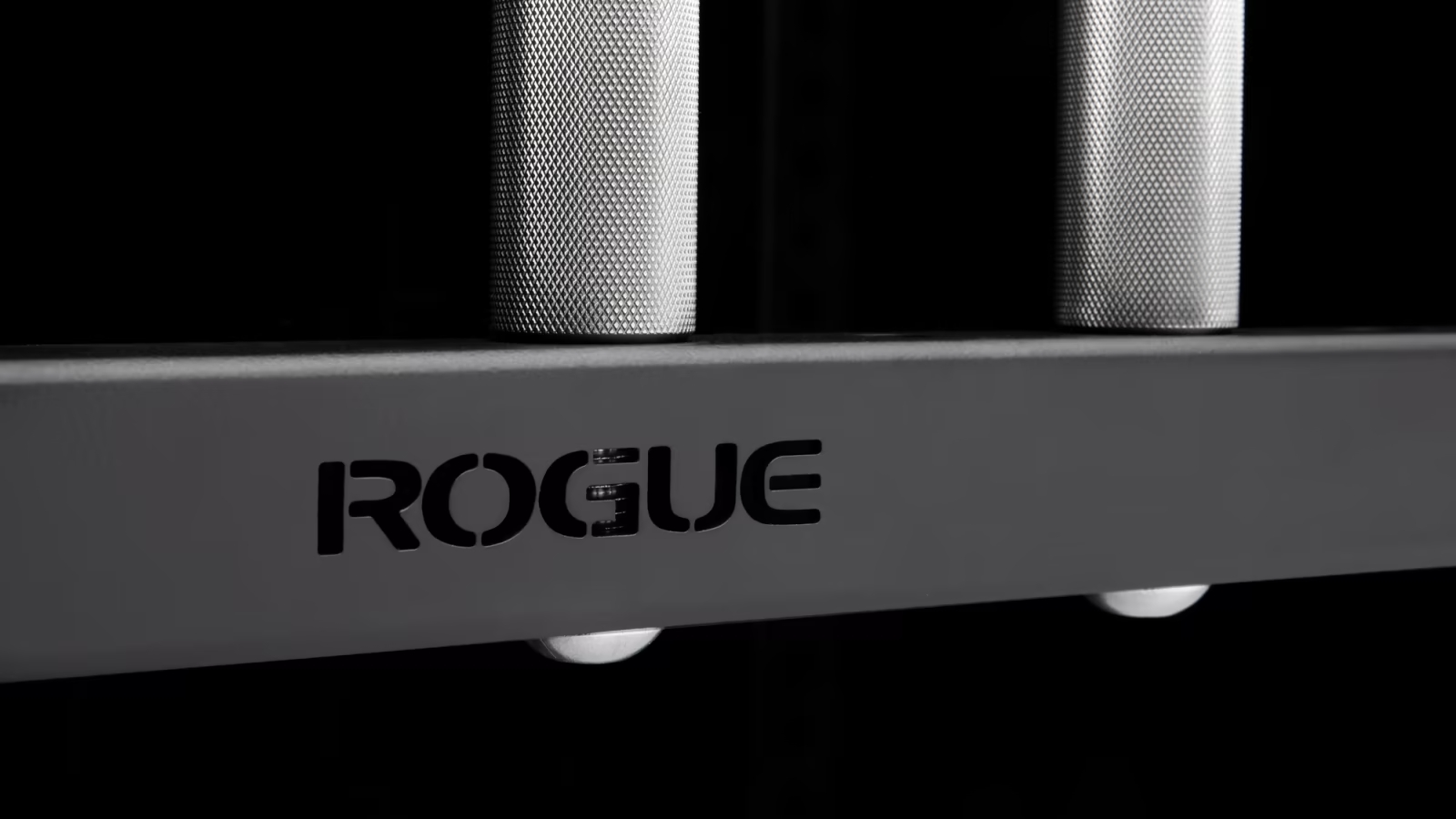 The
Rogue MG-4 multi grip
bar builds on the work of its predecessors as a fully adjustable multi-grip bar, with different bar shapes depending on your preference. Multi-grip bars, also known as Swiss bars, have a host of
lifting benefits
when incorporated into your workout routine.
The MG-4 bar is designed with versatility in mind, with multiple vertical and angled handle positions to choose from using the adjustable frame. This allows you to work a wide range of muscle groups, including your arms, chest, back, and shoulders using
close grip exercises
.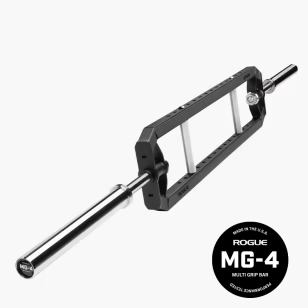 Tried it? Review this product
Rogue MG-4 Multi Grip Bar: Product Summary
Founded in 2006, Rogue Fitness is a world-leading manufacturer of high-quality strength and fitness equipment. They are well known throughout the gym community, being the leading sponsor of many well-known events including the World's Strongest Man competition, CrossFit games, and USA Weightlifting.
Purpose: Multi-Purpose Strength Training Bar
Bar Weight: 45-55 lbs
Length: 70.8-83.8"
Tensile Strength: 200,000 PSI
Knurl Type: Standard - Customizable
Center Knurl: No
Knurl Marks: None
Shaft Finish: Black Powder Coated
Shaft Diameter: 1.1"
Sleeve Finish:
Stainless Steel
Proprietary Matte Black
Sleeve Type: Rotating

Rotation System: Bushings
Warranty:
Limited Lifetime Frame and Welds
90-day Bushings Warranty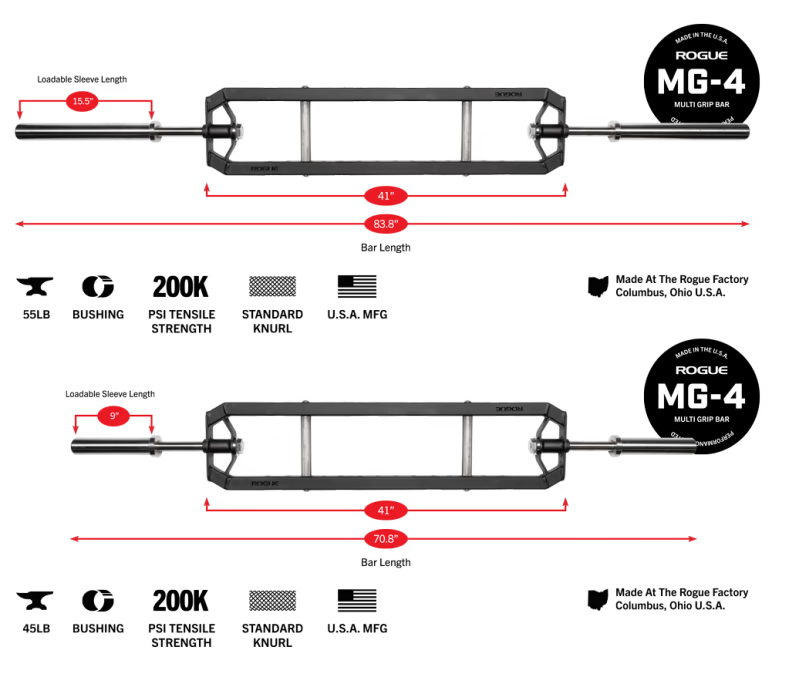 The Rogue MG-4 multi-grip bar is a build-your-own bar with two frame shape options, different loadable sleeve lengths, and 14 adjustable handle holes spaced evenly across a durable steel frame. It's perhaps one of the most versatile multi-grip bar's I've seen and well worth the higher price point if you're looking for a fully adjustable bar choice.
Rogue offers the MG-4 in a flat or cambered shaft design that's made from heavy-duty commercial steel. The 14 hole spaces along the shaft allow you to choose both the width and angle of the bar handles, giving you a huge amount of freedom over your bar path and wrist position.
The MG-4 has two loadable sleeve choices that come in a stainless steel or proprietary matte black finish. The sleeves are easily removable using the interlocking taper and rotate around using high-quality bushings.
The fully adjustable bar frame allows you to change both the handle width and angle according to the exercise

Rogue offers the bar in a flat and cambered shape depending on your preference

The sleeves rotate using bushings to reduce wrist stress when lifting

The sleeves can be removed and changed out, allowing you to use the bar for different plates and locations
Additional handles need to be purchased at extra cost which makes the overall outlay quite high if you want multiple handles on at once

The rotating sleeve bushings may require routine maintenance to keep them functioning properly
Rogue MG-4 Multi Grip Bar: Features & Highlights
If your wondering how the MG-4 performs, I've summarized the main features below:
Construction Quality and Dimensions
The construction quality of the MG-4 is where Rogue has really excelled. It's made from 1.5" x 1.5" 11-gauge steel tubing with 1/4" laser-cut plates and a machined socket. It boasts a tensile strength of 200,000 PSI and weighs 45-55 pounds depending on what sleeve length you want to use. The 14 frame holes designed for different handle placements are spaced 2" in the center, with the whole frame finished using a black powder coating.
The shaft itself measures 41" with Rogue offering two sleeve lengths measuring 9" and 15.5", giving you the freedom to choose the right one for your intended use. Rogue offers a stainless steel sleeve finish as standard, with the matte black finish coming at an extra cost.
The handles feature standard knurling patterns, with Rogue offering multiple customizable options which I've discussed below. The removable sleeves connect using an interlocking taper design and machined nut. This gives you the freedom to change the sleeve as you work out and transport the barbell around in a bag or as a single unit.
The MG-4 comes with two adjustable handles in the standard model that are 28.5mm in diameter and sit straight against the bar frame. Rogue allows you to purchase additional handles at extra cost. They are fully customizable, with different diameters, finishes, and angle choices to pick from using the drop-down menus when purchasing. These include diameters from 28.5-32mm, stainless steel or black finishes, and handle angles from 0-20 degrees. If you're looking for versatility, the MG-4 is the perfect choice.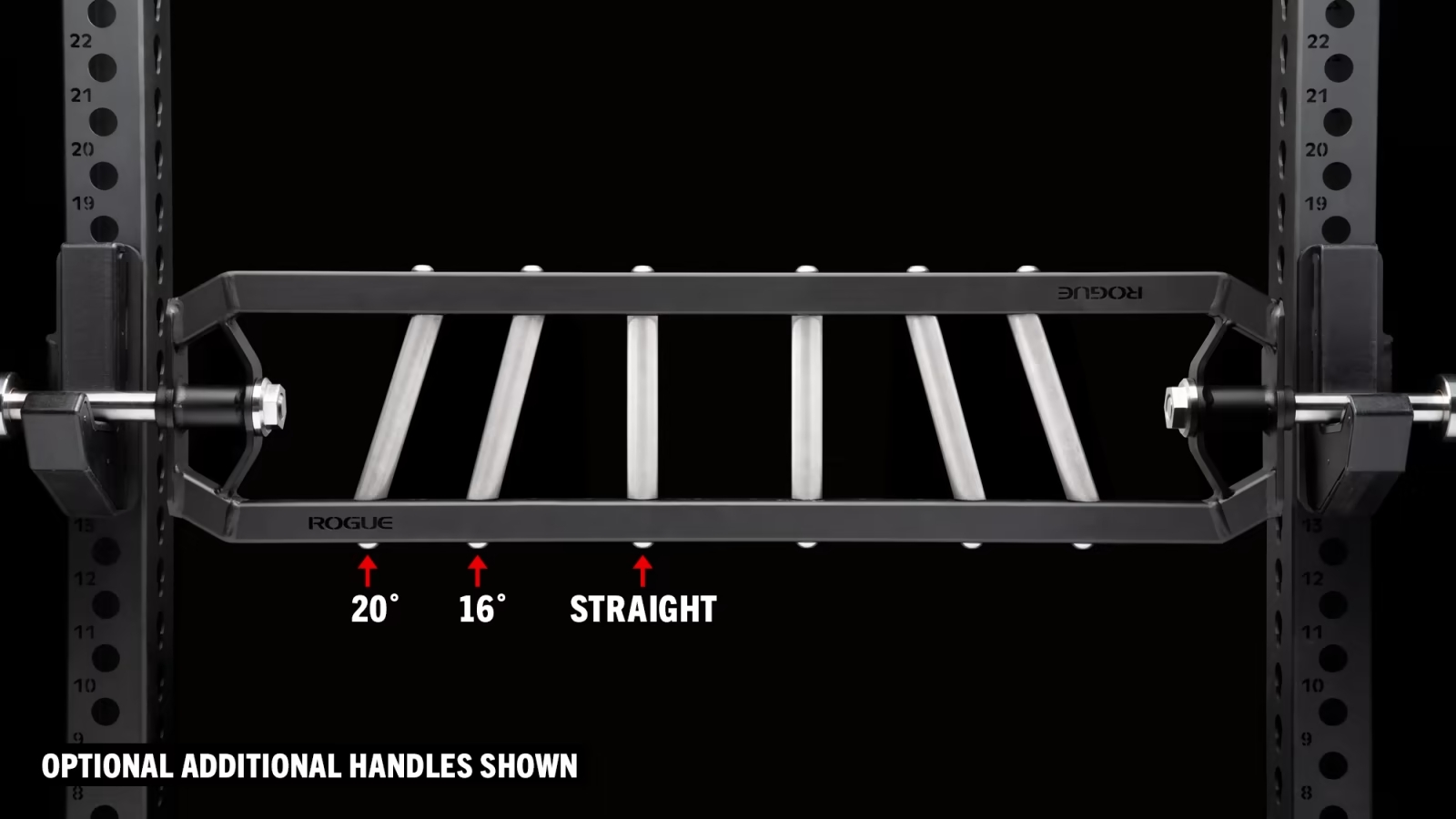 Each handle features Rogue's standard knurl pattern, which is the same one used on their Ohio bar. Compared to other brands, the Rogue knurling tends to be more aggressive providing extra grip but not overly abrasive when used for normal lifting. There is no center knurl or knurling marks present on any of the handle choices which isn't really needed for a multi-grip bar anyway.
The MG-4 bar comes at a higher price point than most standard multi-grip bar choices, but you pay for the extra built quality and amount of versatile uses this bar offers other cheaper choices.
The different finishes and additional handles do come at an extra cost but in my opinion, are worth it if you want a multi-grip bar that can perform a huge range of exercises and last for your whole lifting career.
The Rogue MG-4 multi grip bar builds on the work of its predecessors as a fully adjustable multi-grip bar, with different bar shapes depending on your preference.
(Show More)
The Rogue MG-4 bar is a fully customizable multi-grip bar that ticks all the boxes if you're looking for a versatile bar choice. With the MG-4. you can choose from different frame shapes, different sleeve lengths and finishes, and different handle positions or angles.
Whilst the Rogue bar comes at a higher initial price point and costs extra for the different handle choices, it's a worthwhile investment if you're looking for a quality product.
What do you think of the range of custom handle options? Which is your favorite position? Let me know in the comments!
You can trust our reviews. Our website was founded by a real and well-known media person, Oleksiy Torokhtiy. We are responsible for our reputation.
When making a review of we focus on:
- Product quality
- Comfort of use
- Reliability
- Design
- Smell, tactile sensations
- Package
- Price/quality ratio