Deciding which items to get for your home gym is never easy. And sometimes, the only way to make the right choice is to look on the Internet. That's why today, we are going to focus on the Flybird weight bench review.
Getting a good bench is one of the first things you need for a good home gym. After all, a lot of exercises on the upper body can only be done with the help of a bench. In today's article, we will be looking at one specific brand of fitness equipment - Flybird.
We will take a close look at the Flybird workout bench and do our best to tell you about its pros and cons, whether it's worth your money, and all the other details that are important when deciding which equipment to purchase.
Let's get started.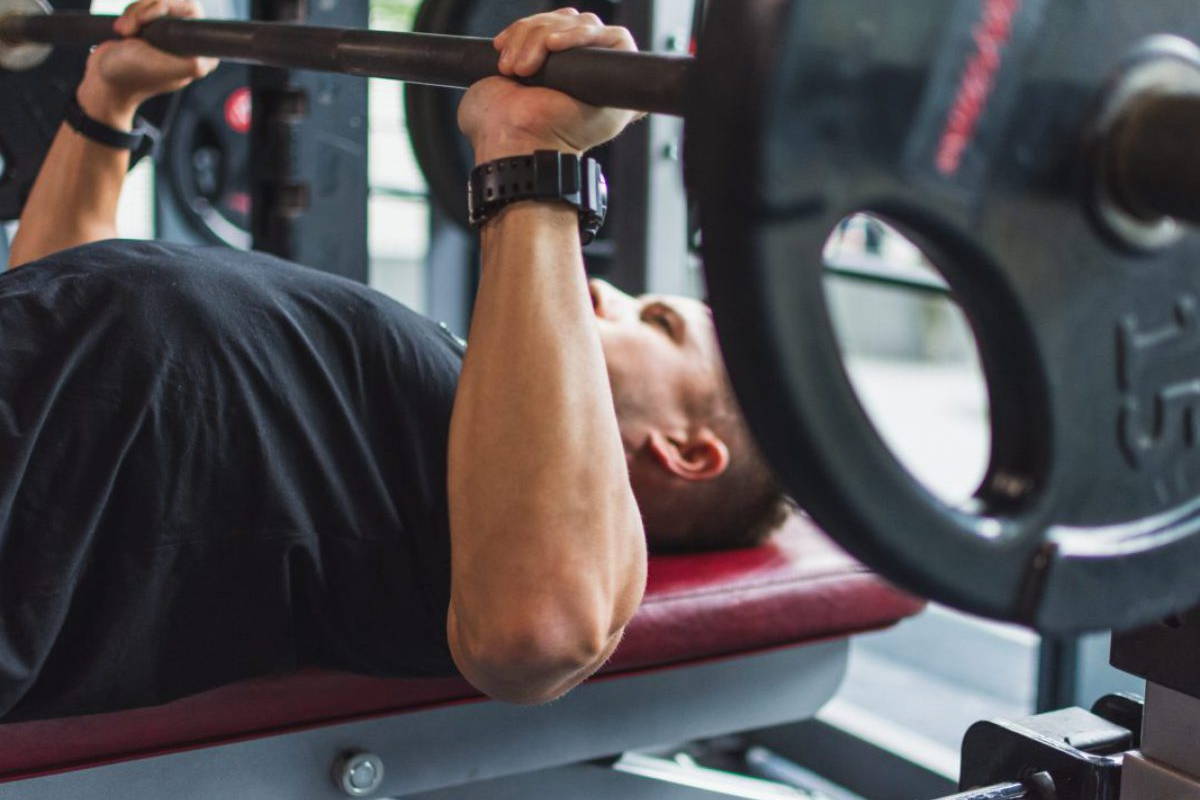 Flybird Weight Bench Review: Quick Summary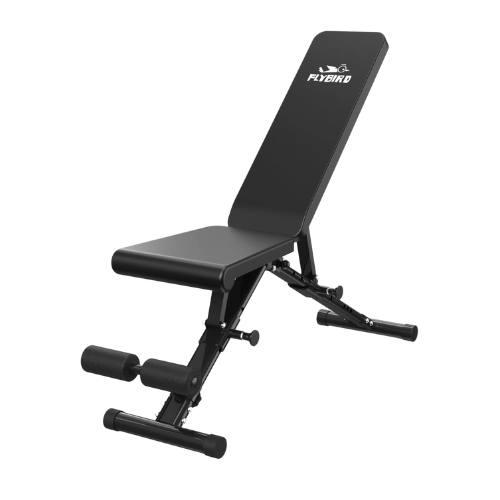 There are many brands that manufacture and offer fitness equipment. And in recent years, their number has only increased as more and more people have gotten into health and fitness. While having variety and being able to choose between different price points is always good for the consumer, it also makes it a lot harder to feel certain that you're making the right decision when buying new equipment for your gym.
Adjustability: 7 back positions and 3 seat positions
Folding: Yes
Material: Frame made of alloy steel and a bench covered with faux leather
Color Palette: Black
Item weight: 28.5 pounds
Weight Limit: 800 pounds
Product Dimensions: 15.94"D x 34.65"W x 10.63"H
Additional features: Foot pads for ab exercises
One brand has managed to impress us when it comes to high-quality fitness accessories, and that's Flybird. They specialize in manufacturing benches, as well as adjustable dumbbells and pull-up bars. Their entire aim is to manufacture all kinds of equipment you need in order to be able to conduct effective training sessions at home. That's why their products aren't all that suitable for commercial gyms but do make a great choice for home gyms, where the focus is on preserving space as much as possible.
When it comes to the Flybird bench, today we will be doing a Flybird adjustable bench review and taking a look at all the characteristics of this piece of equipment and what makes it a suitable option for your home gym.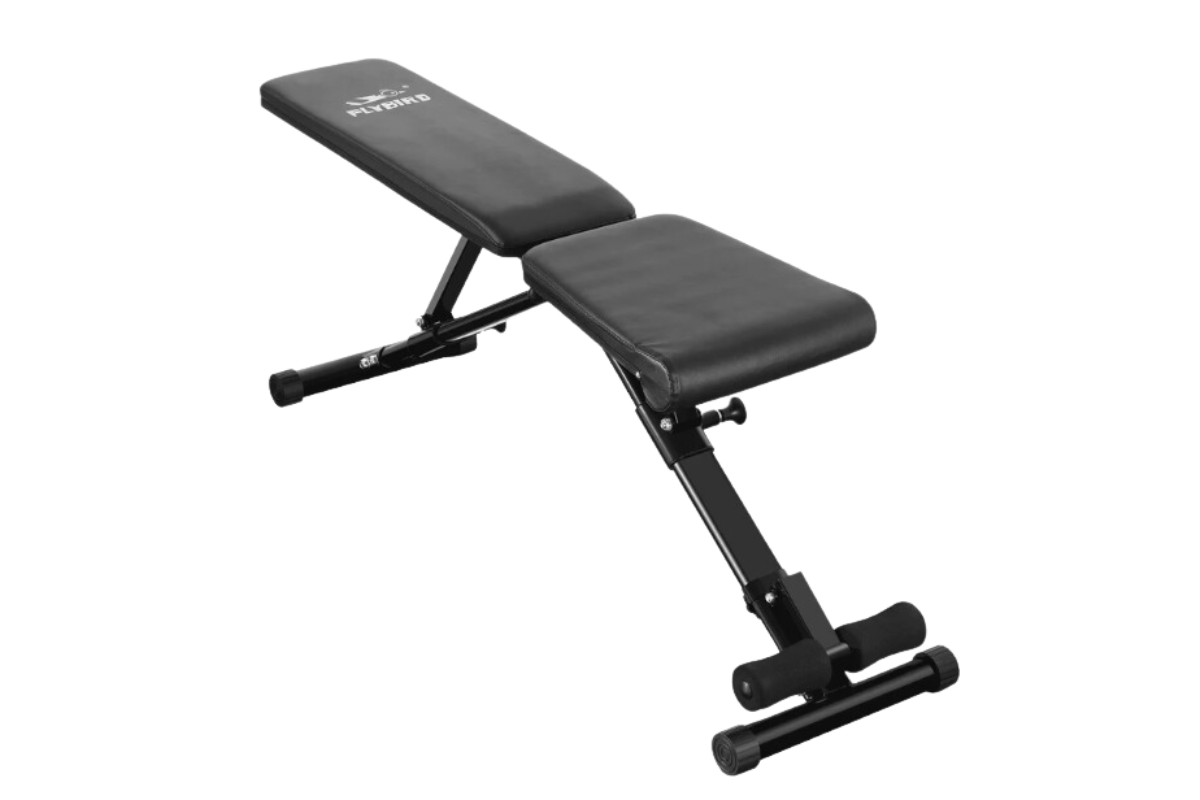 A Flybird adjustable weight bench is a perfect piece of equipment. It's incredible for home gyms for several reasons: it's lightweight and foldable, so it doesn't take up too much space. Along with that, it's super adjustable, and you have seven back positions and three seat positions that allow you to train different body parts. Another cool feature is the foot pads, which make the bench suitable for core exercises. It can withstand up to 800 pounds, and it's made of high-quality steel, so you do not have to worry about potentially overusing it.
Adjustable design that makes it versatile

Foldable, lightweight, and easy to store

Foot pads for ab exercises
May not feel sturdy enough for some people
When most people consider what kind of bench to get for their home gym, they look for three main characteristics: versatility, reliability and how much space the bench takes up. This is because, in most cases, people want to be able to use their equipment for more than one exercise; they want it to last a long time and take up as little space as possible because in most cases, home gyms are just a small, separate room in a house or an apartment.
Fortunately, the Flybird's bench has all these and even more bonus features. Let's review it in detail.
When it comes to design, you can hardly find a better option on the market. The Flybird's bench is all black and sleek while also offering you incredible adjustability. You can make ten different adjustments to it - seven for the back and three for the seat. Along with that, at the bottom, next to where you place your feet, you will find foot pads that make it easier for you to do core exercises.
This bench is made of high-quality faux leather and alloy steel. Both of these materials ensure that they will withstand many strenuous training sessions without you having to worry about breaking down.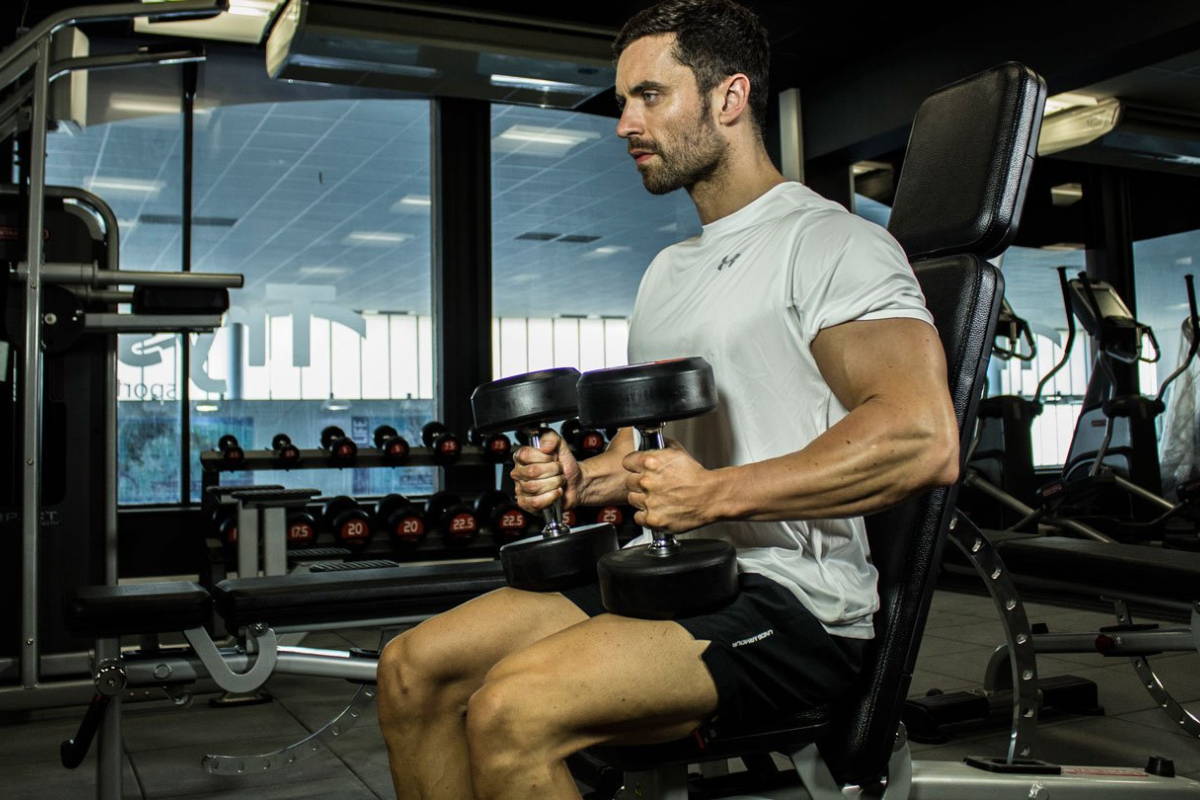 As we have already mentioned, the Flybird's bench is well-renowned as super adjustable. Along with that, it's also foldable, so it won't take up much space in your home gym. Moreover, you can even easily carry it if you're moving or if you simply want to be able to train at a different place.
For most people, a max weight capacity of 800 pounds will be more than enough. However, for those heavy lifters who are likely to load up their bench press with a ton of weight, it might feel a tad unstable. That being said, given that this is a bench designed mainly for home gyms, its weight capacity is more than excellent.
Considering the high-quality materials from which it is made, there's no reason to doubt the reliability of this bench. Even if you use it on a daily basis, it will serve well, and you do not have to worry about it breaking apart and potentially injuring you.
The price-to-quality ratio for Flybird's bench is entirely fair. After all, you're getting a bench that's foldable, adjustable, lightweight, and made of high-quality materials. The price is more than fine, and it will be hard for you to find a piece of equipment that's as versatile for that price.
What is a Flybird Weight Bench for?
The bench press is a piece of equipment most used for training the upper parts of the body. This particular one from Flybird can be used for several exercises that target the chest, such as bench press and incline bench press. It can also be adjusted for exercises that target the shoulders, such as the seated shoulder press and the Arnold press. Additionally, you can use it for single-handed rowing, which targets the back, and for many core exercises thanks to the foot padding the bench has. Overall, this bench is suitable for all athletes who want to target their upper body and for gym goers who want to be able to do their upper body training sessions at home.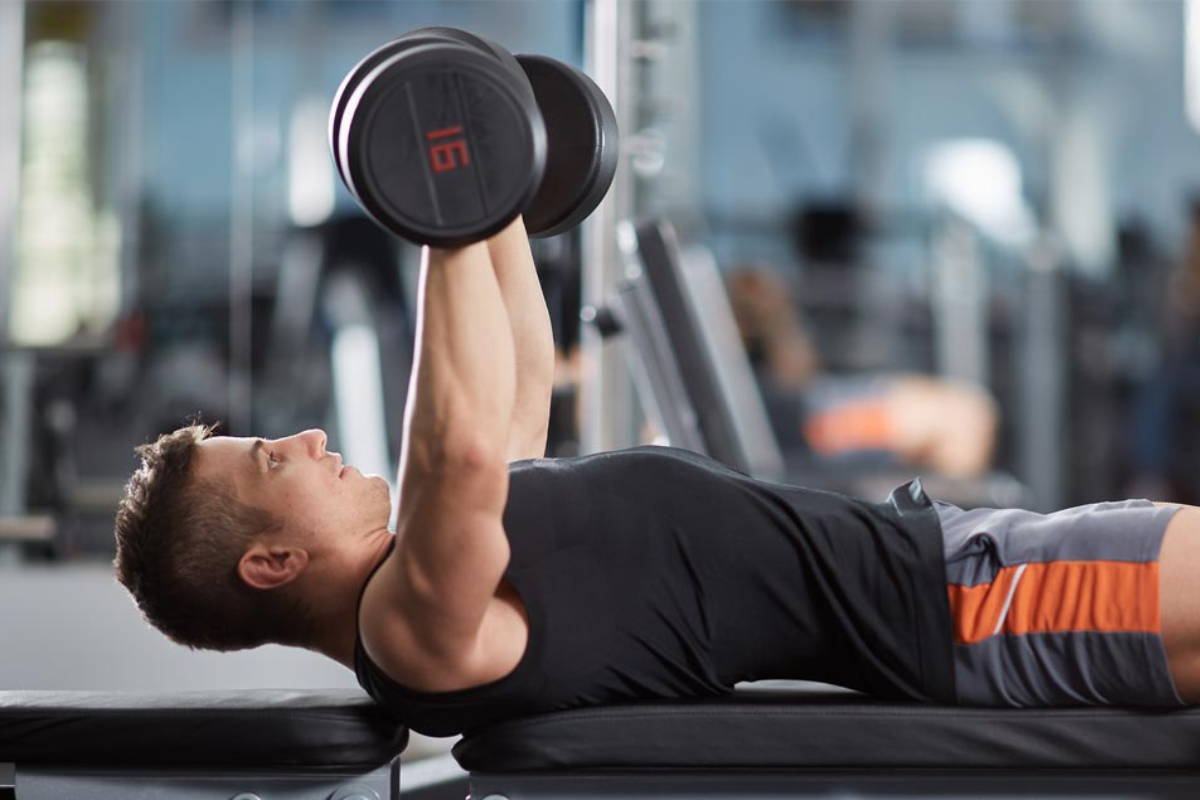 Flybird Weight Bench Alternatives
Of course, if you take a look at the market, you will see a lot of bench presses that look similar to the one from Flybird. However, in most cases, they're either one-dimensional - meaning that you can use them for one or two exercises, or they're much more expensive.
Flybird Weight Bench vs. PASYOU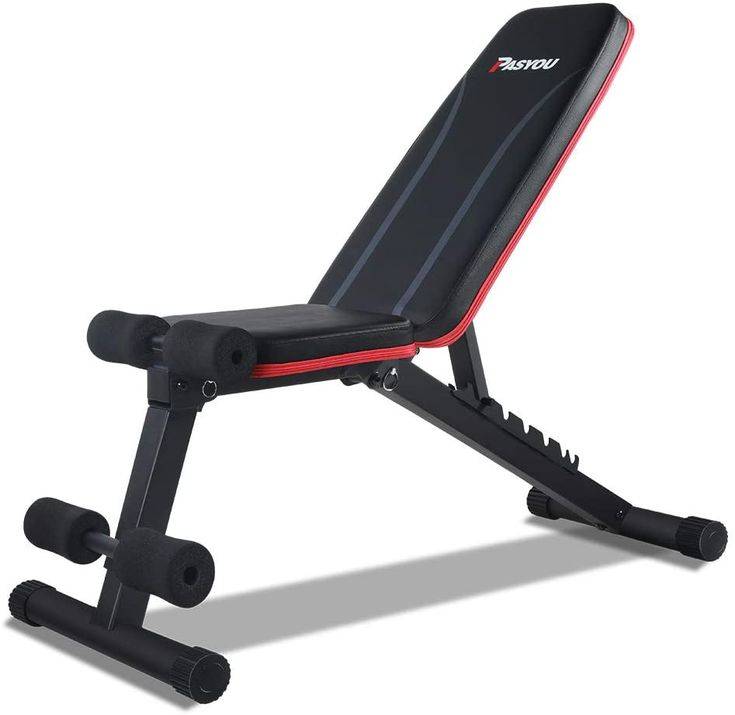 At first glance, the
PASYOU's bench
doesn't seem all that different from the one we've discussed in this article. However, if you pay close attention to the details, you will see that it lacks several key features:
Weight capacity is only 500 pounds
It's not foldable
It costs around $100 more
When you combine those characteristics with the fact that it also has a low pound weight capacity, it becomes clear which bench is the best option.
Is the Flybird weight bench worth it?
The Flybird's bench is definitely worth it for those who are building a home gym or looking for a piece of equipment that will enable them to train their entire upper body at home.
How do Flybird weight benches work?
It works just like any other bench that you can find in a gym. By pushing the backrest forward, you can adjust its position depending on what kind of exercise you want to do. With the lever at the bottom, you can also adjust the seat so that it feels completely comfortable for you.
Choosing the equipment for your home gym is never easy. And while there are many brands on the market and a variety of options available, our pick for the best bench goes to Flybird. It's super adjustable, made from high-quality materials, and can be used for many exercises. Along with that, you will not spend a lot of money, and it's an option most people looking to build a home gym can afford. Having said that, we'd like to know whether you've bought or used a bench for your home gym. If yes, do you find it useful, and what company produces the best benches, in your opinion? Let us know down below.
Core exercises: Why you should strengthen your core muscles // Mayo Foundation for Medical Education and Research: https://www.mayoclinic.org/healthy-lifestyle/fitness/in-depth/core-exercises/art-20044751
My name is Ihor and I have been a professional weightlifter since 1996. With over 20 years of competition experience, my resume includes European Champion in 2009 and the silver medalist at 2011's Senior World Championships –105kg division.
I competed at the 2008, 2012 and 2016 Summer Olympics.
After hanging up my own competitive lifting shoes, I decided to share my huge background as a coach. I am currently coaching multiple athletes who are competing at national and international competitions.