If you frequently use a rowing machine, you must have noticed the stress it puts on your palms. To protect the skin from inflammation, calluses, blisters, and similar, some athletes turn to rowing machine gloves.
If you're looking for a pair, these are the 6 best rowing gloves to get in 2023. The list covers a variety of choices, including various brands, designs, price points, and both men's and women's rowing gloves to choose from. Let's get started.
In a hurry and can't keep reading? How about you check out the Mechanix Fingerless Covert Gloves.
The Mechanix Covert Gloves, renowned as the best rowing gloves, boast a durable Thermoplastic Rubber (TPR) top that meets impact standards and a breathable mesh back, providing superior comfort during rowing sessions, all while being budget-friendly.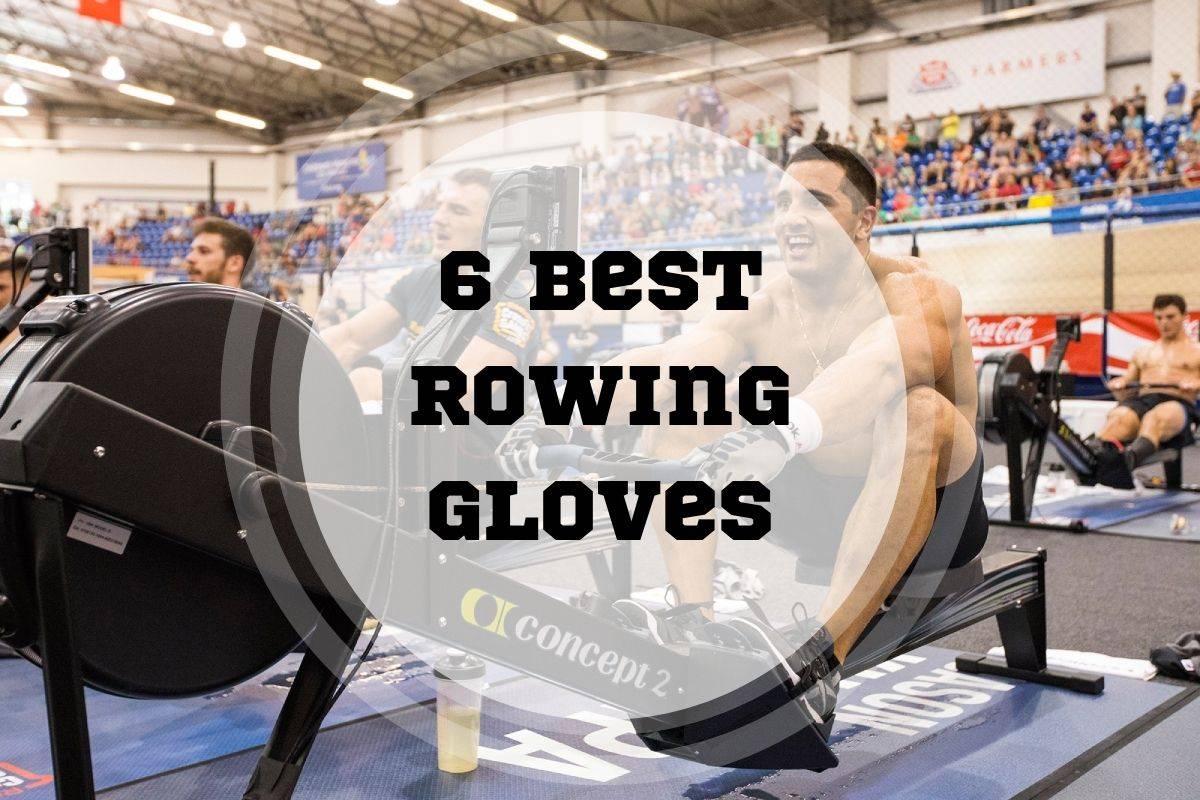 Top 6 Best Rowing Gloves Reviewed
The best rowing gloves award goes to the Mechanix Fingerless Covert Gloves. The Mechanix brand has over 25 years of experience in producing protective apparel, namely gloves, with a strong reputation in many industries. These gloves are feature-packed while still maintaining a surprisingly modest price.
Type: Fingerless

Sizing: M, L, XL
Material: Thermoplastic Rubber (TPR), Armortex®, D3O®, synthetic leather
Color palette: Black
Closure type: Velcro Strap
Additional features: Palm padding, Machine Washable
The top of these gloves is made from Thermoplastic Rubber (TPR) which was tested for and met EN 13594 impact standards. The back of the palm is fitted with a lightweight and breathable mesh fabric that lets air circulate through the gloves, lowering the amount of sweating.
The palm section is made from Armortex®, a highly-protective material used in first responder gear, including the military, law enforcement, and fire brigades. Armortex® is highly stretchable, while also being resistant to cuts, punctures, abrasions, and even exposure to fire. Additionally, it's fitted with D3O® high-impact padding, which will keep your hands protected and grip feeling comfortable even with vigorous rowing.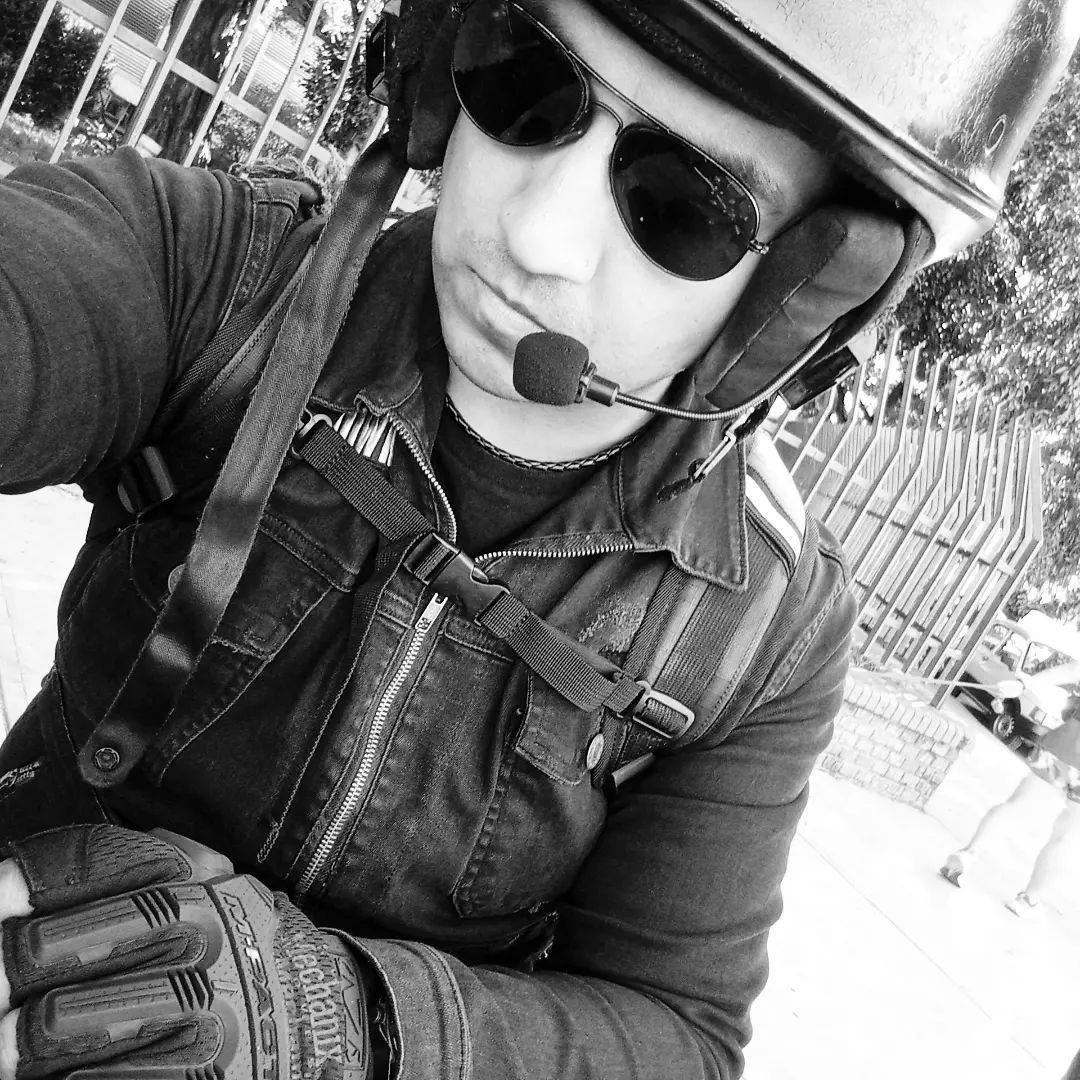 With their fingerless design, the gloves deliver maximal dexterity to your hand, allowing you to neatly wrap the fingers around the rower handles. Furthermore, a patch of synthetic leather placed underneath the fingers creates a grippy and anti-slip surface. The small TPR velcro strap wraps below your wrist to secure a tight fit and prevent the gloves from slipping off during exercise. A small nylon loop is attached to the glove openings, used for easily pulling your Mechanix gloves on and off.

Mechanix Covert Gloves are the top choice for rowing, offering Armortex® palms, D3O® padding, and a fingerless design for dexterity and protection during intense rowing sessions.
(Show More)
Meets EN 13594 impact standards for protective gloves

The back of the palm features a breathable mesh material

Nylon loop at the openings for easy pulling on and off
Can feel slightly warmer with all the protective layers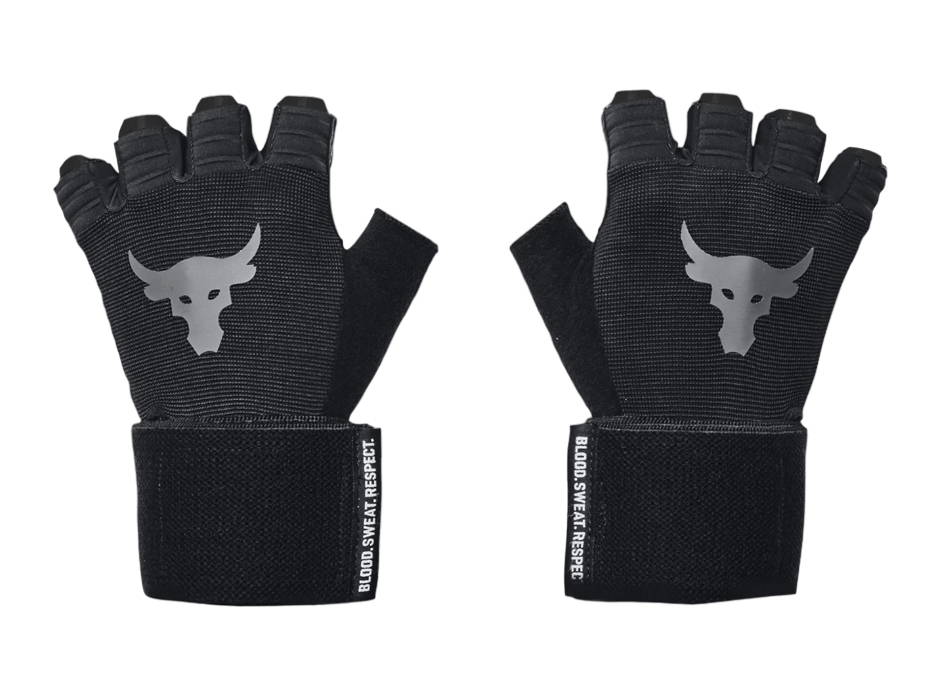 Type: Fingerless

Sizing: S, M, L, XL, XXL
Material: Fabric mesh, leather
Color palette: Black/Gray
Closure type: Velcro strap
Additional features: Stretchable fabric, cloth thumb
The top on these gloves is made from a durable and stretchy spandex material that warps neatly around your palm and doesn't feel restrictive, no matter which motion you perform. Meanwhile, the palm section is reinforced with a durable 100% goatskin leather cover meant to add protection and reduce traction to create a soft and secure grip. Extra stitching keeps the leather from tearing at connective areas, increasing the glove's overall durability.
The gloves are secured around the wrist using an elongated Velcro strap. Not only does it provide a snug fit, but also proves helpful in supporting your wrist, although it can be somewhat large when fully wrapped. For added comfort, the thumbs on these gloves are made from brushed fleece. This material is often used in training gear, particularly high-quality hoodies, for its moisture-wicking ability. The thumbs can be used to quickly wipe off small amounts of sweat, for example from above your eyebrows or finger tips.

Under Armour Gloves offer a durable spandex top, goatskin leather palm for a secure grip, moisture-wicking brushed fleece thumbs, and an elongated Velcro strap for wrist support, making them perfect for any motion during rowing exercises.
(Show More)
Co-designed by a famous athlete

Durable & stretchy spandex top

Brushed fleece thumb for quickly wiping sweat

Cross-stitching across the leather for added reinforcement
If you're shopping on a budget, we recommend you take a look at what RIMSports has to offer. These well-rounded unisex workout gloves are made from tough materials and in a variety of colors, at a noticeably lower price. Furthermore, the brand is a small business that manufactures products locally in the U.S.A., ensuring a higher quality standard than the cost might suggest.
Type: Fingerless

Sizing: XS, S, M, L, XL
Material: Lycra, Leather
Color palette: Black, Blue, Dark Gray + 10 other options
Closure type: Velcro strap
Additional features: Unisex, double stitching
The body of the glove is made from durable and smooth leather. While it's highly protective, it does take some time to break in at first before the gloves get comfortable. The palm section is reinforced with suede for extra padding and reduced traction on your grip. Meanwhile, the top is made from a breathable lycra mesh stretching to the pointer finger, providing excellent airflow and breathability. Furthermore, every finger features lycra pockets on top for better air circulation.
If you're tired of the boring all-black gloves you see from other brands, RIMSports offers a whopping thirteen different color choices. From standard red and blue, to bold neon colors, and even a few camo patterns, these gloves are stylish in design. Moreover, these exercise gloves are intentionally designed to fit above the wrist to leave ample room for your smartwatch, fitness tracker, and similar wrist devices.

RIMSports Workout Gloves offer budget-friendly unisex gloves made from durable leather and suede, with breathable lycra mesh, multiple color choices, and a wrist-friendly design, making them a stylish and practical choice.
(Show More)
Fit above the wrist to leave room for smartwatches and fitness trackers

13 different color choices

Ventilation pockets on the fingers
The full leather design is tough to break in at first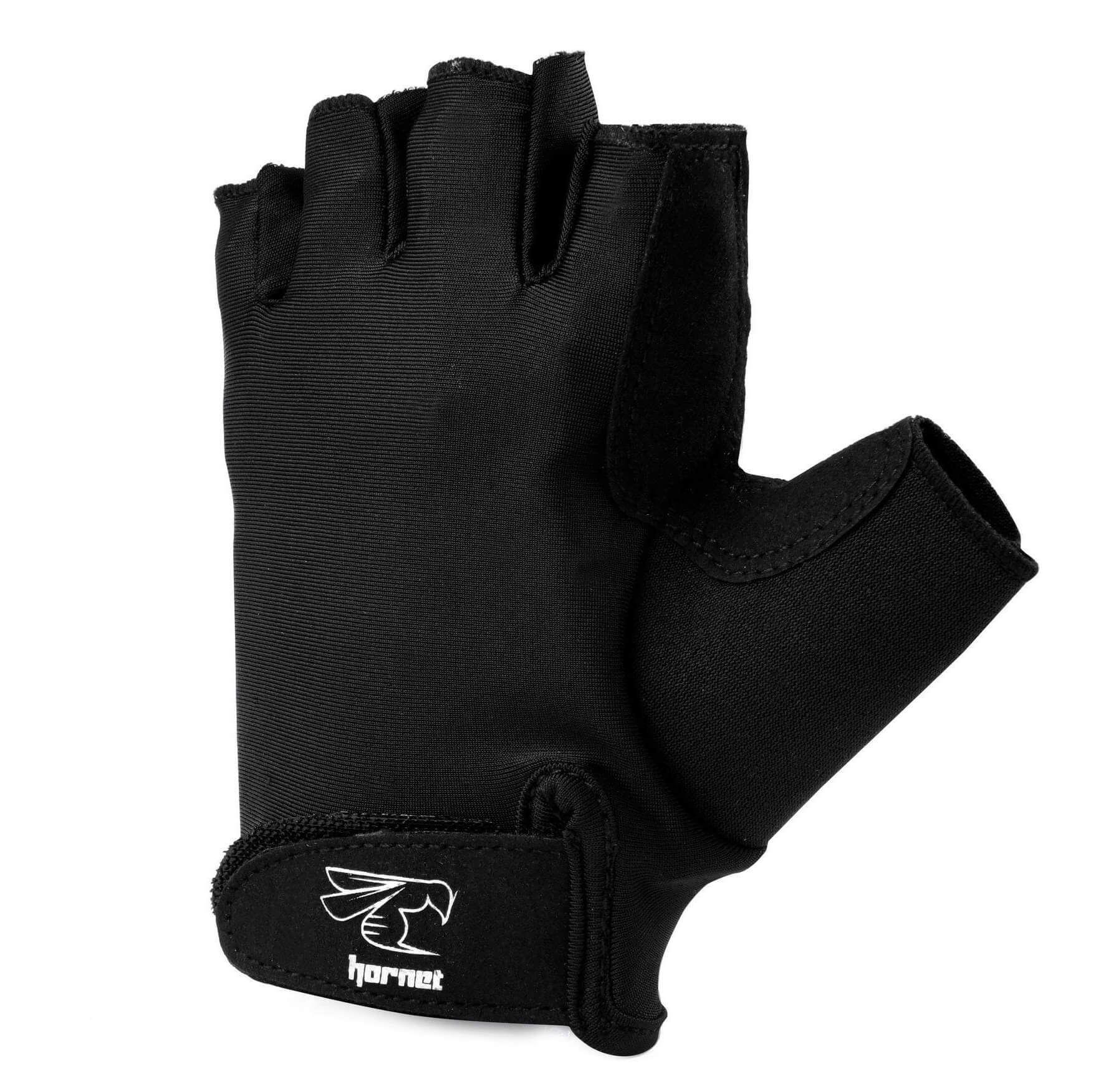 So far, we've talked about several multi-purpose gloves that provide great value for rowing and other activities. But if you're looking for a pair of specialized indoor rowing gloves, then we suggest the Hornet Watersports Rowing Gloves.
Type: Fingerless

Sizing: XS, S, M, L, XL
Material: Polyester, Spandex, Nylon, Silicone
Color palette: Black
Closure type: Velcro strap
Additional features: Silicone printing
The gloves have no hard materials like leather in their build, making them highly comfortable from the first wear. They are made of fully stretchable materials like nylon and polyester, easily taking on the shape of your hand. That said, these materials can retain sweat, potentially leading to odor over time. Fortunately, they are fully machine-washable, so that shouldn't be an issue if you wash them regularly.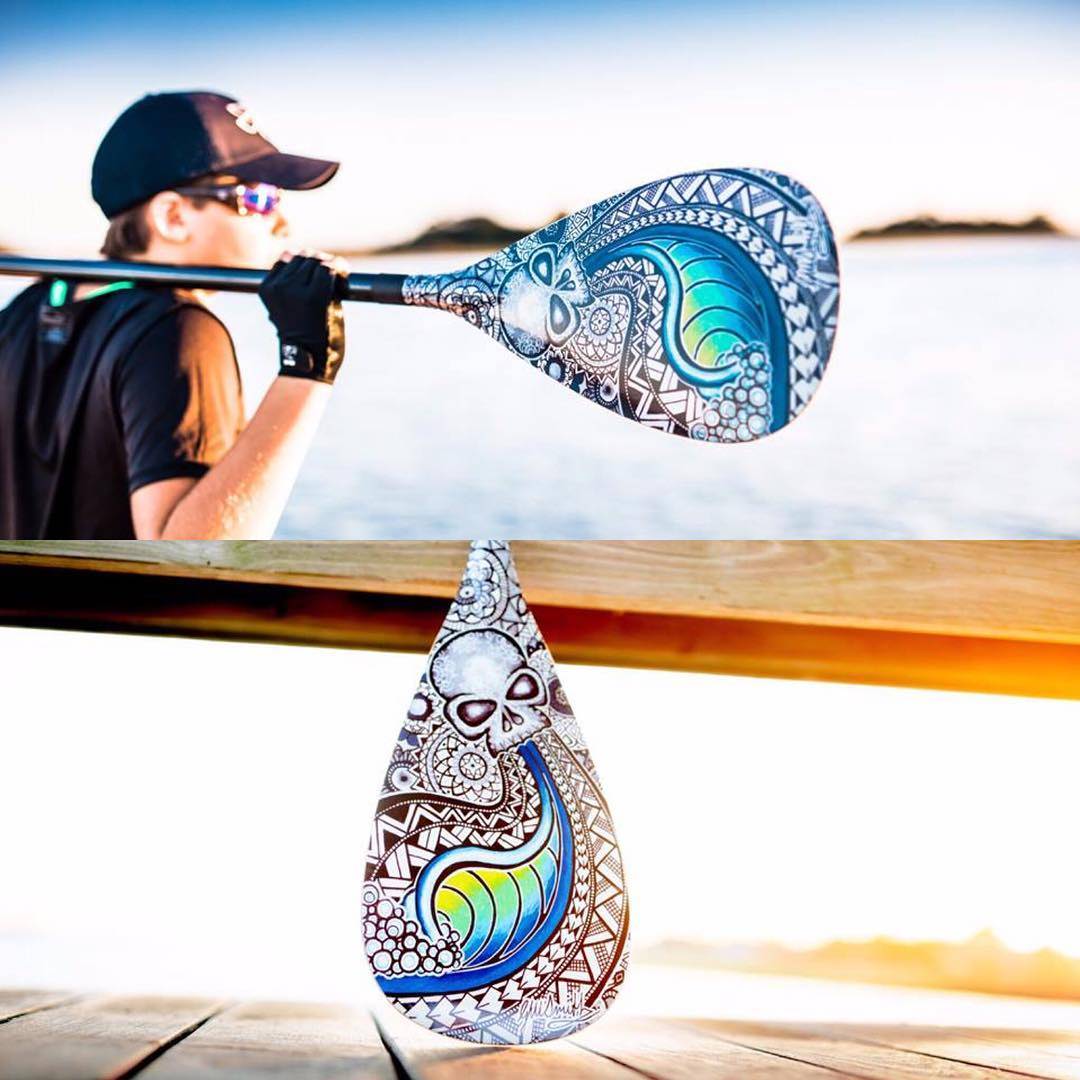 What sets these gloves apart from other products is the patterned silicone gel cover throughout, designed to stick to your rowing machine handle or boat paddle. This feature works excellently at improving traction and giving you confidence in your grip, proving especially valuable when performing HIIT exercises with many fast strokes.

Moreover, these gloves are light and easy to carry with you. Based on their small size and flexible materials, they can fit into your gym bag or even a larger-sized pocket.

Hornet Watersports Rowing Gloves are specialized indoor rowing gloves made of stretchable nylon and polyester with a patterned silicone gel cover for enhanced grip and traction, ensuring comfort and confidence during intense rowing sessions.
(Show More)
Designed specifically for indoor and outdoor rowing, but can be multi-purpose

Very flexible, worthy of the phrase "fits like a glove"

Silicone printing on the palms sticks to the handles and paddles
Tend to absorb sweat, may need frequent washing to remove odor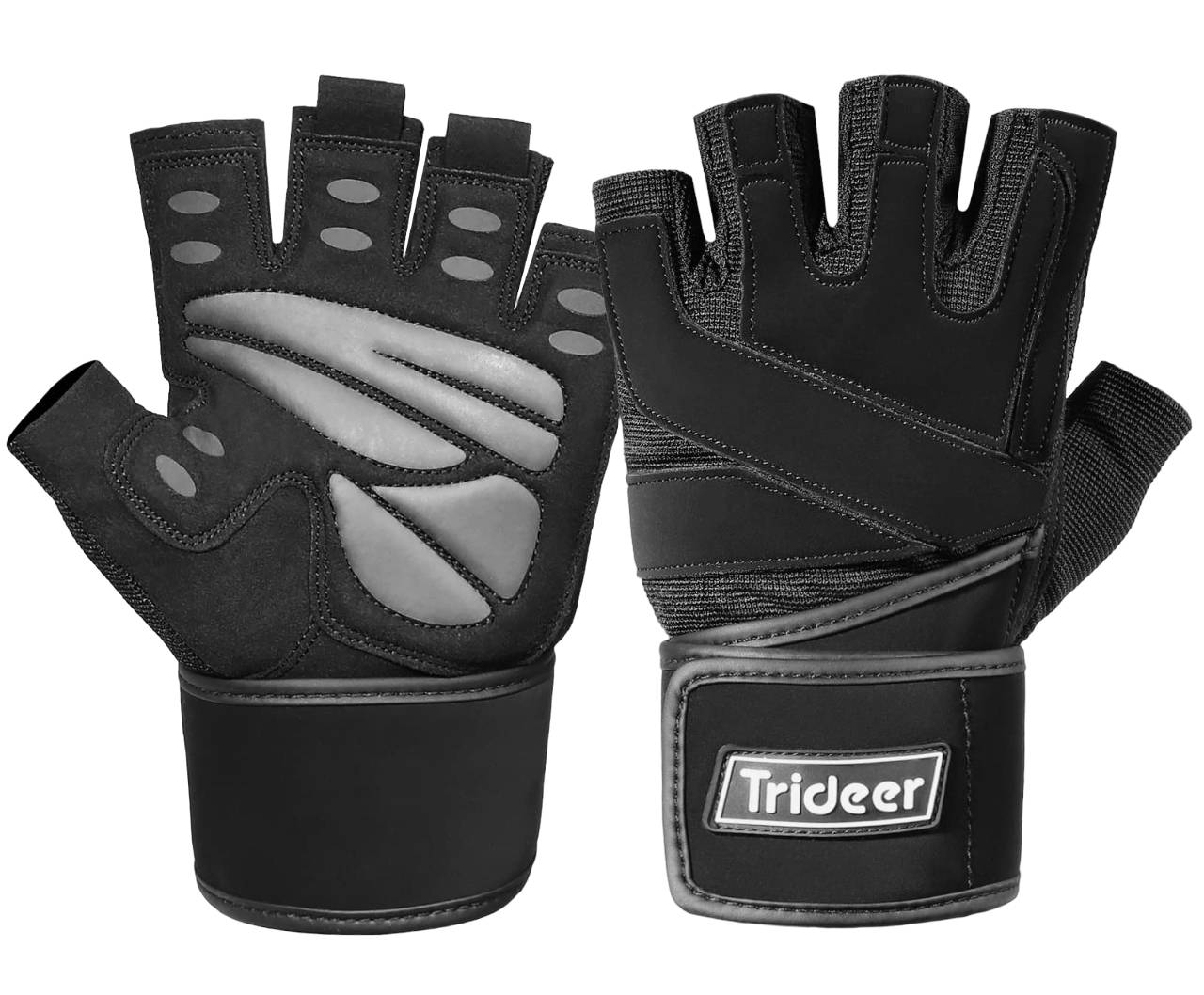 Trideer Padded Workout Gloves are next on our list. While primarily designed for weightlifting, they also offer excellent stickiness and wrist support, which proves quite helpful for rowing, especially at higher weight capacities. Moreover, they come at a comparatively inexpensive price, and with Trideer's lifetime customer service, they are a cost-efficient and secure purchase.
Type: Fingerless

Sizing: S, M, L, XL
Material: Leather, textile mesh
Color palette: Black
Closure type: Velcro strap
Additional features: Wrist support, thick padding
The gloves come with an 18-inch long doubly-wrapped Velcro strap, securing them around the wrist. While it might seem like design overkill, the strap provides excellent support for your wrist, proving especially helpful for those with wrist problems. Thanks to the two nylon pull tabs on the middle and ring finger, you can easily and quickly remove the gloves, which is useful after an intense workout when your palms might swell up.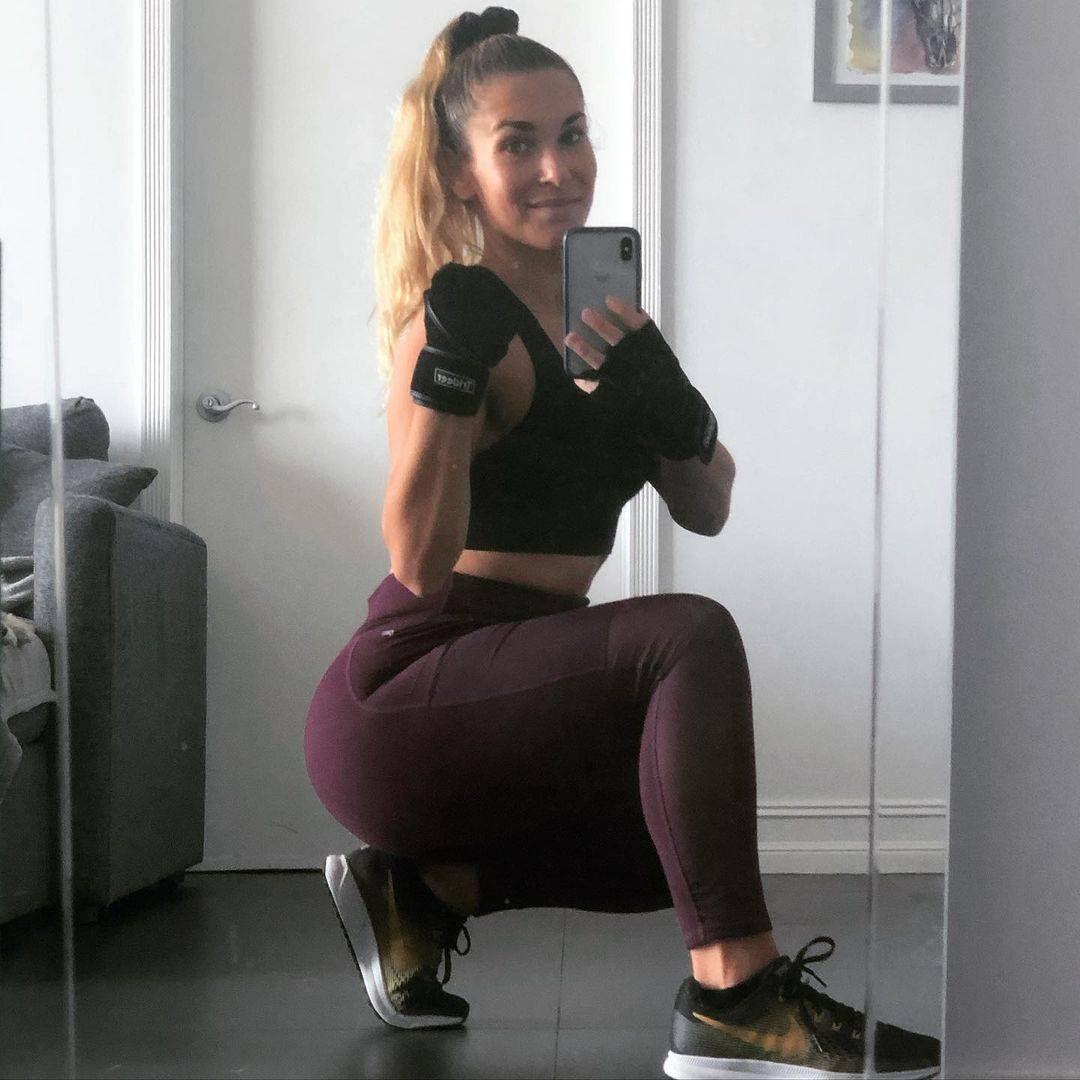 Featuring a thick 5-mm padding pattern, these gloves are particularly comfortable considering their price range. The padding proved excellent at preventing calluses, which often occur during high-intensity rowing with larger weight increments. Additionally, the padding is equipped with hexagonally-shaped anti-skid gel, ensuring a firm grip on the handle or paddle. Overall, a decent budget-friendly product.

Trideer Padded Workout Gloves are versatile and affordable gloves designed for weightlifting with excellent stickiness and wrist support, making them a great option for rowing, particularly for those in need of extra wrist support.
(Show More)
Doubly-wrapped 18-inch long velcro provides excellent wrist support

Hexagonal anti-skid gel on the palms sticks to the handle or paddle

Nylon pull tabs on the middle and ring finger for easy removing
The fit can feel quite stiff, many customer reviews report sizing issues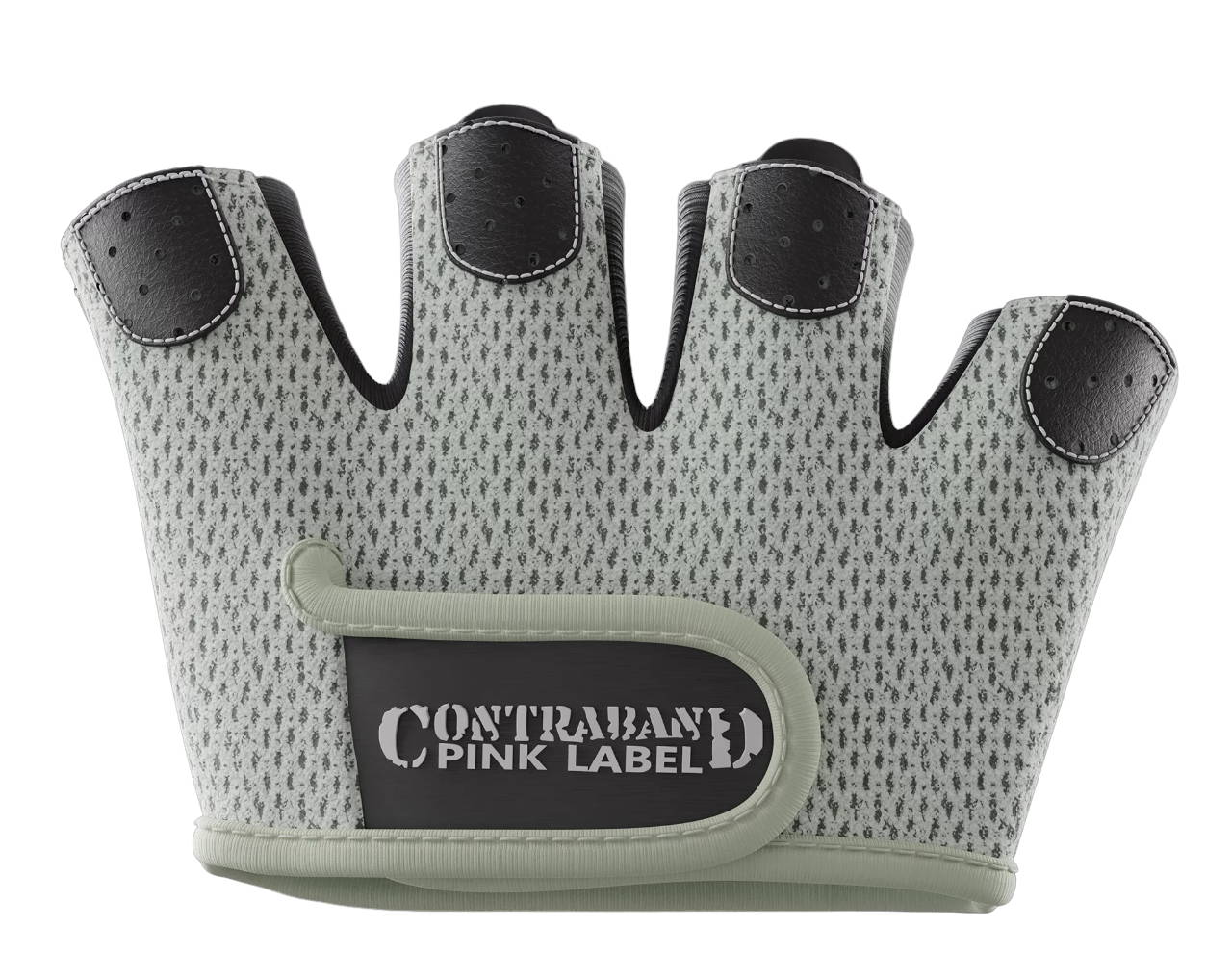 For the best women's rowing gloves, we suggest these by Contraband Pink Label. No, these are not your typical men's gloves sized small - this is a brand that specifically tailors products to female athletes.
Type: Half-gloves

Sizing: XS, S, M, L
Material: Polyester, Nylon, Silicone, Leather, Rubber
Color palette: Black, Gray, Pink, Purple
Closure type: Velcro strap
Additional features: Micro design
This design is commonly known as the half-glove, offering protection in vital areas while remaining completely unrestrictive elsewhere. Despite covering only a small surface area of your palm, the gloves still feature medium padding to protect against calluses, which proves beneficial for various grip-based exercises, not just rowing. Additionally, the palm is lined with small rubber beads meant to remove traction and ensure a firm grip on handles or paddles.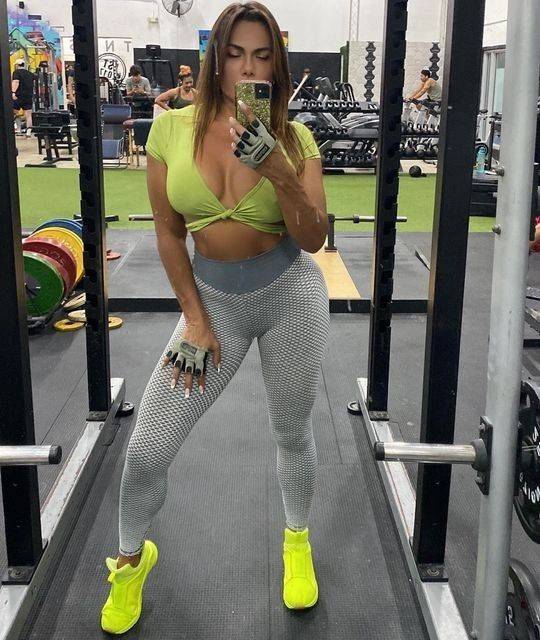 With most of your hands exposed to air, there's no need to worry about sweating and odors post-exercise. Still, the top portion of the glove is made from breathable textile mesh, which is a nice touch. The color choices include neutral black and gray as well as standout pink and purple. Utilizing the two pull tabs on the middle and ring finger, these gloves are effortless to take off. This feature will be especially appreciated by female athletes looking to protect their nails.

Contraband Pink Label Micro Weight Lifting Gloves are specially designed for female athletes, providing protection and comfort while allowing excellent grip during rowing and other exercises.
(Show More)
The minimalist design leaves your arm exposed to airflow, lowering sweating

Rubber beads throughout the palm improve grip

The two pull tabs make them easy to take off without damaging your nails
Minimal protection elsewhere, best suited for grip exercises
Do You Really Need Gloves for Rowing?
Rowing is a versatile activity that caters to various fitness goals, from weight loss and muscle development to rehabilitation and stress reduction. However, the repetitive squeezing motion during rowing can put stress on your hands, particularly your skin. While wearing gloves during rows remains a personal choice for most athletes, there are good reasons to consider it.
Rowing demands repeated squeezing with your palms onto handles or paddles, the fit of which may not always be ideal for your hand size. This can lead to a buildup of pressure at certain points, most commonly beneath your fingers or at the center of your palms, as you struggle to regain grip. This pressure could lead to ripped skin or the formation of calluses or blisters, among other issues.
This is where rowing machine gloves come in handy. They offer protection and comfort with features like padding around sensitive areas or acting as an extra layer between the handle and your skin. Moreover, if you're having trouble keeping your grip on the rower, the anti-skid surfaces commonly found on rowing machine gloves can prove beneficial too.
What to Look For in the Best Rowing Gloves?
We appreciate your trust in our product reviews and value your money. Our goal is to find you a product that fits your needs and budget, and that will last you a long time and make you excited to use it. With that in mind, here are the factors you should consider when choosing the ideal indoor rowing gloves:
When creating these top lists, one of the things we value the most is the product's value for money. Typically, our top picks offer an excellent return on investment, either outperforming competitors in their price range or justifying a higher price point compared to similar items.
It's important to note that this is a list of the best gloves for rowing. This means that lower-ranked items shouldn't be mistaken as inferior or generally worse than the top choices. They are often mentioned for specific reasons, catering to more niche preferences. For example, the female-only Contraband Pink Label gloves, ranked sixth, provide the best value for women athletes, making them a noteworthy option.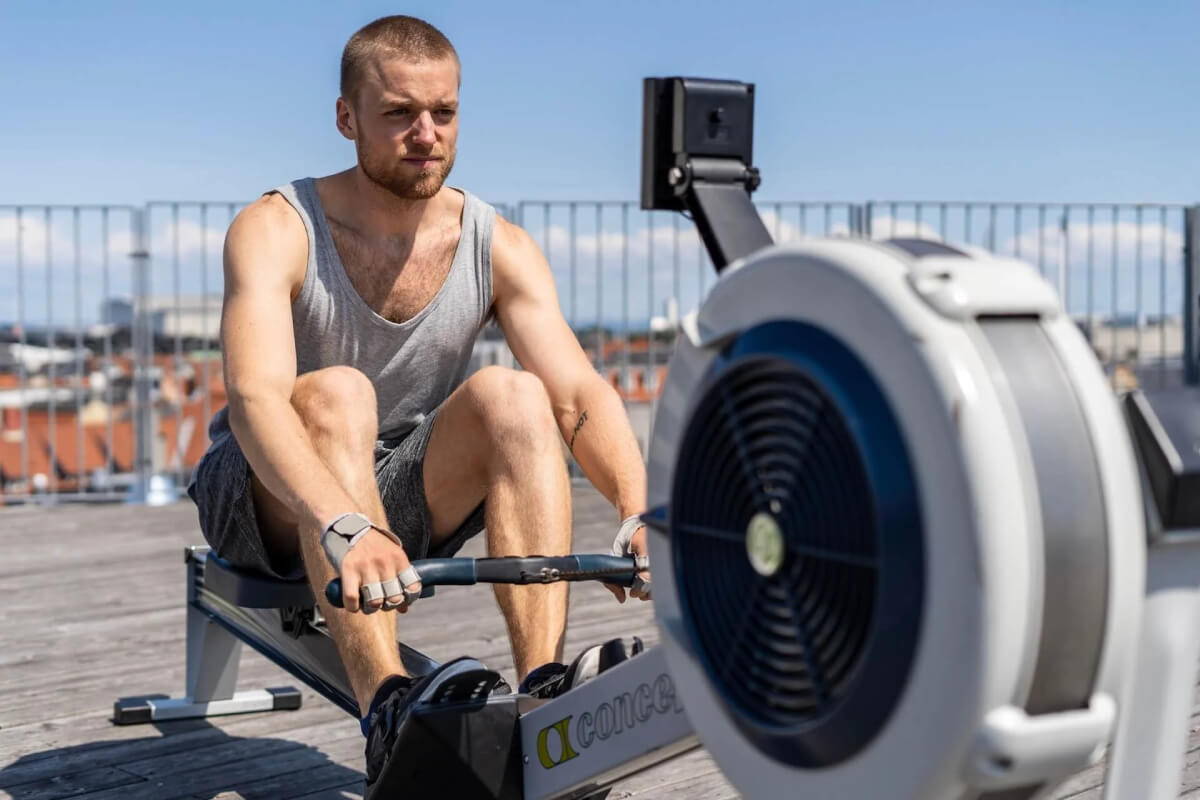 Rowing machine gloves tend to have a similar appearance, with some brands opting for minimal designs, while others include various features that may or may not be necessary for your use. In this list, our focus is specifically on fingerless gloves, as they allow the necessary freedom for your fingers to wrap around the rowing machine handle or boat paddle.
Nevertheless, we assign higher grades to gloves with creative and practical design features that do not compromise the product's quality or durability. For example, the smartwatch-friendly design and towel tabs can go a long way for certain athletes. Additionally, we award higher marks to brands that offer more color options beyond just the standard black, even if it's just a few more choices.
Your gloves need to fit well to be effective. Poorly fitting indoor rowing gloves can lead to the very issues they're intended to protect us from, like calluses or blisters. For this reason, we gave additional comfort points to brands offering multiple sizing options and precise size measurements.
Furthermore, soft materials and concealed inside stitching are crucial to prevent irritation to your skin. Gloves designed to effectively manage arm sweating also earned higher comfort ratings overall. Additionally, we rewarded higher marks to brands that used higher-quality materials while maintaining a competitive price point.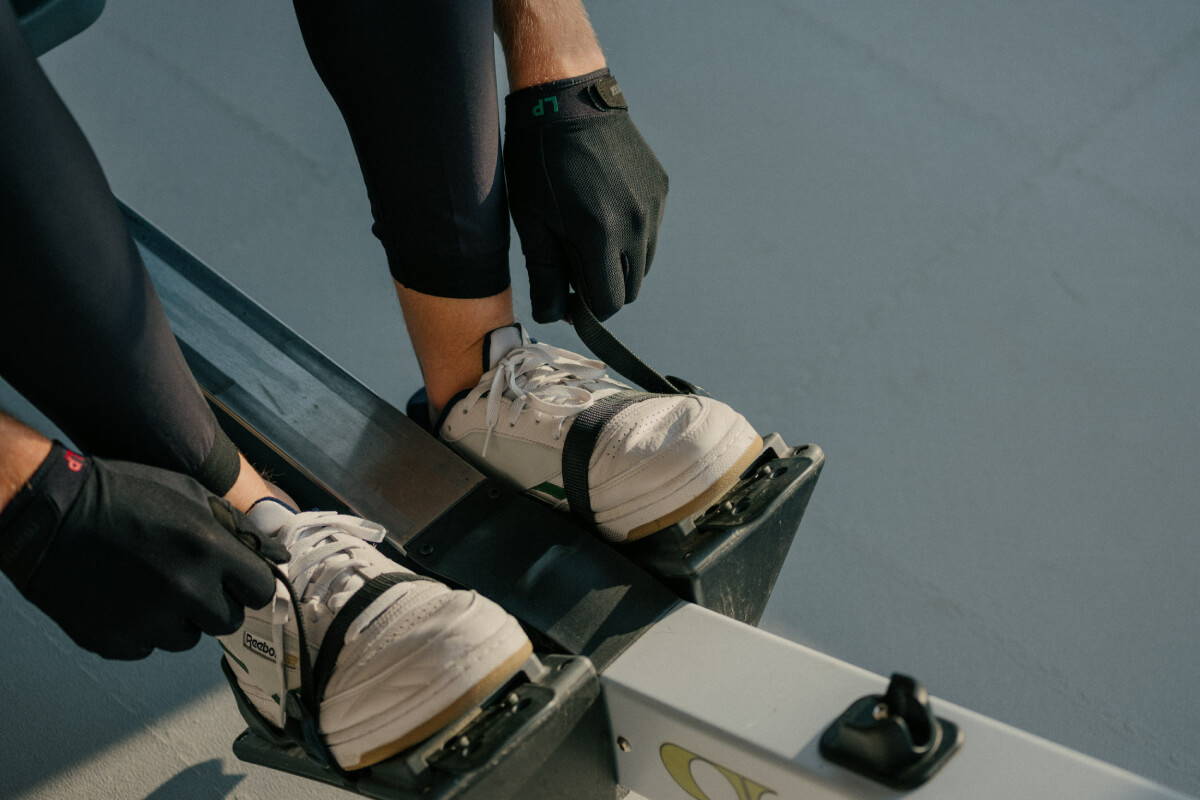 Rowing exercises exert significant stress on your hands due to the back-and-forth friction that occurs. This force will also transfer onto the gloves, therefore, it's crucial to ensure the stitching can withstand this pressure. Otherwise, they might prove insufficient and break, wasting your money and ruining your exercise. Generally, for rigorous rowing exercises involving large weight increments or high repetition numbers, it is advisable to opt for gloves with higher-grade stitching to guarantee they hold on.
Gloves for rowing machine exercise will see repeated and vigorous use. As such, it's paramount that they're made from materials that can withstand this need. Most gloves have a base made from leather or its synthetic equivalent. Additionally, some gloves primarily use highly-durable yet flexible nylon, originally developed for military equipment.
Apart from the material, construction plays a significant role in a glove's durability. We awarded extra points to gloves with reinforced stitching at common breaking points, like between the thumb and pointer. Finger tabs and on/off loops also contribute to durability by making it easier to put on and take off the gloves without the need to pull on the glove itself.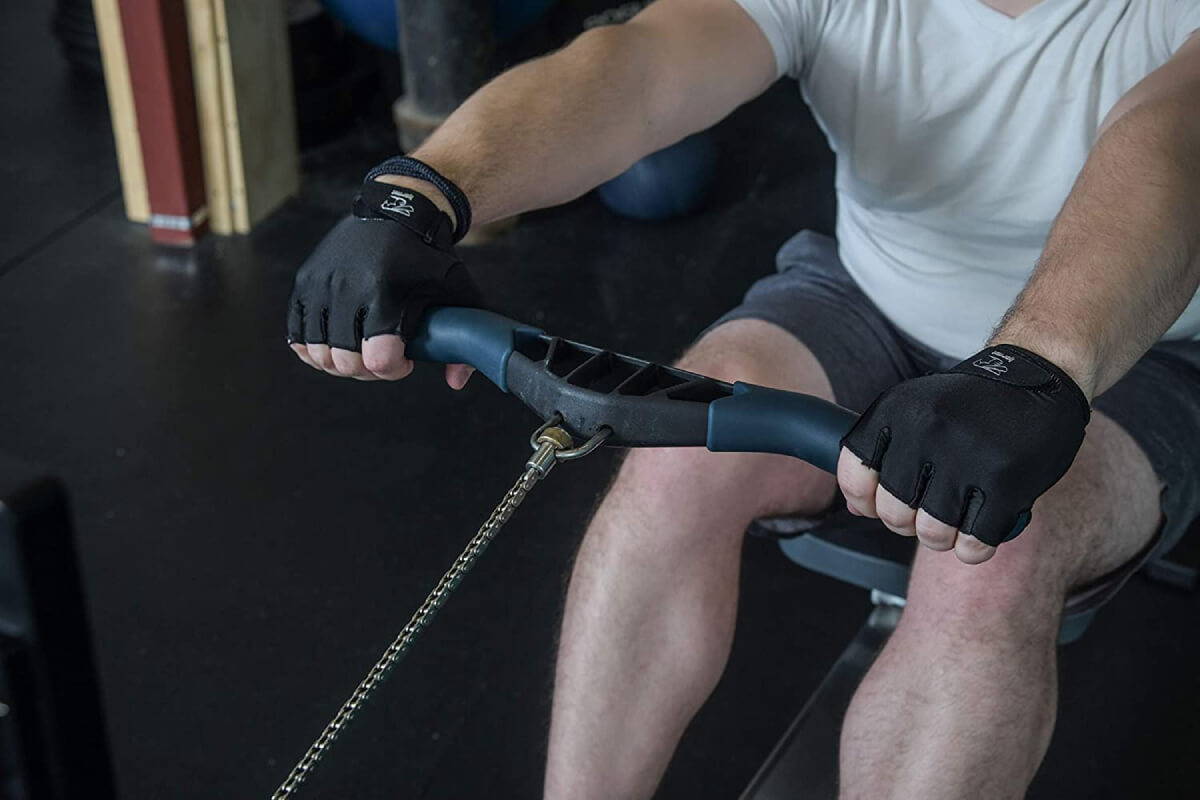 Protection is arguably the most important reason you should get a pair of rowing gloves. Most gloves come with some sort of padding on the palm and fingers. This helps cushion the hands, reducing pressure and minimizing the risk of calluses and blisters, for example.
Gloves with anti-slip features, such as sticky silicone material or patterned textures on the palms, enhance your grip on the handle. This improves your exercise control and can prevent you from losing grip on the handles, which can lead to injury. Some rowing gloves also come with integrated wrist support, providing stability and reducing the risk of wrist strain or injury during exercise.
How Do I Protect My Hands on a Rowing Machine?
Rowing exercises require a tight grip and constant squeezing with your palms, so it's always a good idea to protect them with a pair of rowing machine gloves. Additionally, ensure the machine isn't set up with the handles too far from you, as you can strain your hands trying to reach the handles over and over. The handles should be close enough for you to comfortably release and retighten your grip as you reapproach the exercise starting point.
Do Rowing Gloves Prevent Blisters?
Yes, the padding on gloves for rowing machine exercises can prove valuable in protecting your hands from calluses and blisters. If you see large clumps of excess skin forming below your fingers or in the center of your palm from rows, consider wearing gloves.
These were 6 best rowing gloves to get in 2023. As a reminder, our top choice rowing machine gloves are the MECHANIX FINGERLESS COVERT GLOVES.
Athletes who regularly perform rowing exercises are opting to use indoor rowing gloves more and more due to their convenience. They can provide a more comfortable and secure grip on the rowing handles or paddles, making workouts more enjoyable and effective.
Now we'd like to hear from you. Do you row frequently? If so, have you had any issues that you're looking to resolve with a pair of indoor rowing gloves?
Let us know by leaving a comment and remember to follow us on social media for more valuable fitness content.
CSN EN 13594 // En-standard: https://www.en-standard.eu/csn-en-13594-protective-gloves-for-motorcycle-riders-requirements-and-test-methods/
ARMORTEX® - 7 Types Of Technical Fabrics For Your Products With Outstanding Functionalities Requests // Namliong:

https://technical-fabric.namliong.com .tw/en/page/high-performance-fabric-manufacturer.html

Trusted Impact Protection // D3O: https://www.d3o.com/discover-d3o/trusted-impact-protection/
Project Rock Is Raising the Bar // UnderArmour: https://about.underarmour.com /en/stories/2022 /10/project-rock-is-raising-the-bar.html
About Proposition 65 // OEHHA: https://oehha.ca.gov/ proposition-65/about-proposition-65
Rowing for Weight Loss: Calories Burned, Workout Plans, and More // Healthline: https://www.healthline.com /nutrition/rowing-for-weight-loss
Eccentric training with a powered rowing machine // Sciencedirect: https://www.sciencedirect.com /science/article/pii /S2590093519300086
Corns and Calluses // Clevelandclinic: https://my.clevelandclinic.org/ health/diseases/ 16896-corns-and-calluses
Blisters // Clevelandclinic: https://my.clevelandclinic.org /health/diseases/16787-blisters
With over 20 years in Olympic Weightlifting, our team does its best to provide the audience with ultimate support and meet the needs and requirements of advanced athletes and professional lifters, as well as people who strive to open new opportunities and develop their physical capabilities with us.
All products we select are primarily approved and tested by the Olympic Weightlifting Champion Oleksii Torokhtiy. Under his guidance, we provide honest and reasonable assessments of the products we review by checking their characteristics, packaging, design, comfort and durability features, and general product rating. We select products from only high-quality and trusted sports brands, thus vouching for their quality.
The product testing process is described in more detail here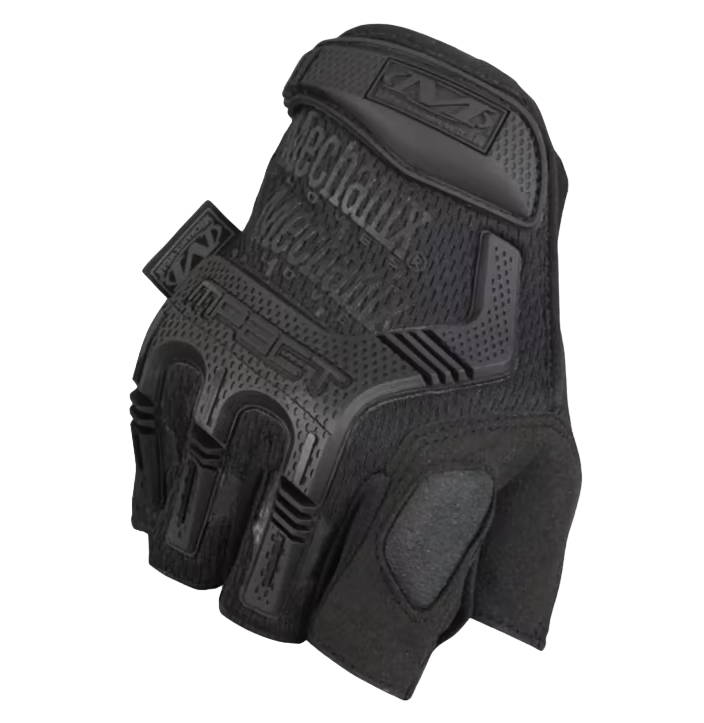 Coach, PRO Olympic Weightlifter
Experience: 26 years
Best Results: Snatch - 208 kg,
My name is Ihor and I have been a professional weightlifter since 1996. With over 20 years of competition experience, my resume includes European Champion in 2009 and the silver medalist at 2011's Senior World Championships – 105kg division.
I competed at the 2008, 2012 and 2016 Summer Olympics.
After hanging up my own competitive lifting shoes, I decided to share my huge background as a coach. I am currently coaching multiple athletes who are competing at national and international competitions.
Olympic Weightlifting Champion
Experience: 21 years
Best Results: Snatch – 200 kg,
My name is Oleksiy Torokhtiy. I am a professional athlete with 20 years of experience in Olympic weightlifting. I have won multiple European, and World titles and have taken part in two Olympic Games (Beijing 2008, London 2012).
After finishing my career, I have committed myself to coach, and as of 2022, I've hosted 200+ weightlifting seminars all over the globe. I'm the founder of an international sportswear and accessories brand, Warm Body Cold Mind (my motto), author, and creator of a series of training programs and eBooks.
If you have any questions/suggestions/any other inquiry, you can reach out to us via email - reviews@torokhtiy.com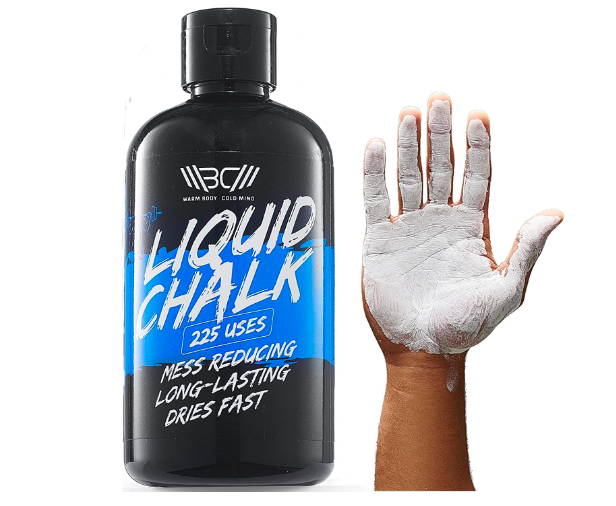 This article was written by our qualified author and proofread by expert with proven experience. When writing the article we use our expertise and data from open sources with strong reputation, scientific or medical based. The list of references is provided at the end of the article.
Our team of authors and experts includes professional athletes (Olympians, winners of European and World titles) PhD in Sport Science, certified coaches, sports nutritionists, CSCP, physiotherapists and other. Read more about the team here, and more about how we test here.