There's nothing better than a good pump.
When the blood flows to your muscles during a tough workout, you look jacked, and you feel amazing. Luckily, there are supplements that can help you get even better pumps every time you hit the gym. In this article, we'll be covering the 9 best pump pre-workout supplements on the market.
Are you wondering what pre-workout gives the best pump? Then keep reading to find out which supplements will maximize your pumps.
In a hurry and can't keep reading? How about you check out the Transparent Labs Bulk.
Transparent Labs' Bulk pre-workout stands out as a well-balanced option, offering a moderate caffeine boost, key ingredients like beta-alanine, betaine, and substantial citrulline malate content, making it a top choice for enhancing workout pumps.
Top 9 Best Pump Pre-Workouts Reviewed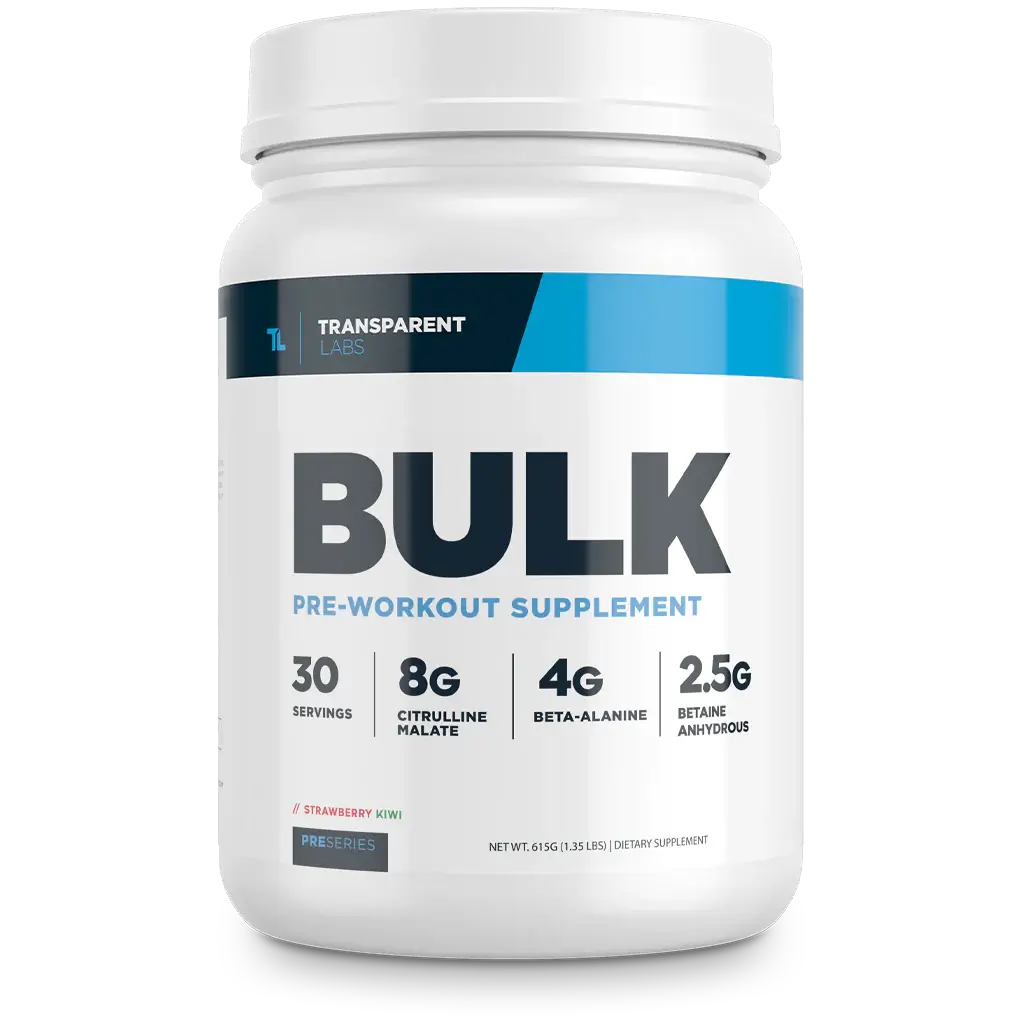 Form: Powder

Best for: Muscular Strength, Muscular Endurance, Reducing Fatigue, High-Intensity Exercise Performance, Training Volume, Enhanced "Pumping" Effect
Flavor: Strawberry Kiwi, Pina Colada, Blue Raspberry, Black Cherry, Peach Mango, Tropical Punch, Sour Grape
Caffeine: 200mg
Special Ingredients: Beta-Alanine, Betaine, Citrulline Malate
Package Size: 1.35lbs
Serving: 20.5g
Price Per Serving: ~$1.67
Company Founded: 2012
Recommended by Athletes: Hafthor Bjornsson, Paul Sklar, Sean Harris
Starting off our list is Transparent Labs with their Bulk pre-workout. As you may already know, Transparent Labs is one of the most consistently high quality supplement brands out there, so it should be no surprise that they're featured at the top of our list. So, what about this product makes it one of the best pre-workout for pumps?
Overall, this is one of the most balanced Pump pre-workouts available on the market. With 200mg of caffeine in each serving, which will give you a solid boost of energy without being too much.
Featuring 4g of beta-alanine, 2.5g of betaine, and 8g of citrulline malate, it has most of the active ingredients you should be looking for in a pre-workout. While beta-alanine and betaine both play important roles in improving performance (increasing power, and endurance etc.), the main ingredient of interest when it comes to better pumps is citrulline.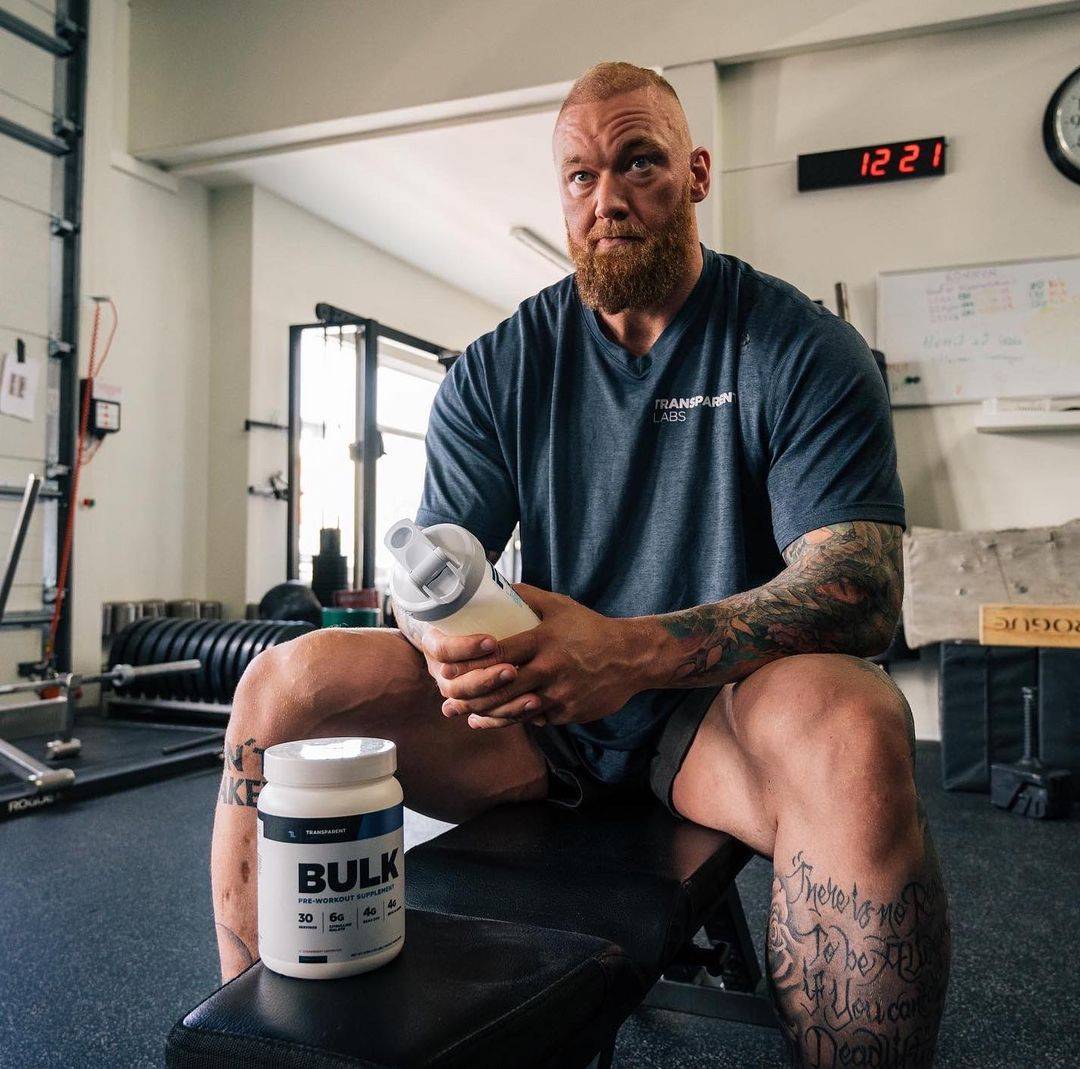 This is because citrulline is a vasodilator, which improves blood flow leading to better pumps. With 8g of citrulline malate in each serving, Transparent Labs offers a solid dose of this key ingredient, which should greatly improve your pumps.

Transparent Labs also comes in a wide variety of 7 flavors. It is also one of the more affordable pre-workouts on our list at around $1.67 per serving. Also, like all of Transparent Labs products, it's formulated with no artificial ingredients whatsoever.
The reason Transparent Labs takes the top spot on our list is because of its quality in every metric. It contains high doses of all its active ingredients, a solid amount of caffeine, as well as a good assortment of flavors, a budget-friendly price, and an all-natural formula. Overall, it's tough to find anything too bad about Transparent Labs Bulk pre-workout.
Transparent Labs' Bulk pre-workout is a top choice for enhanced workout pumps, with key ingredients like beta-alanine, betaine, and citrulline malate, making it an excellent option for maximizing your exercise routine.
Nutrition Label Transparency:
10
High dose of Citrulline malate is great for pumps

Solid doses of all it's other active ingredients

Good moderate dose of caffeine

No artificial ingredients
Experienced athletes may be looking for a pre-workout with more caffeine

Large dose of beta-alanine may cause a tingling sensation

Contains several largely unnecessary ingredients (ie. L-Theanine, Alpha-GPC)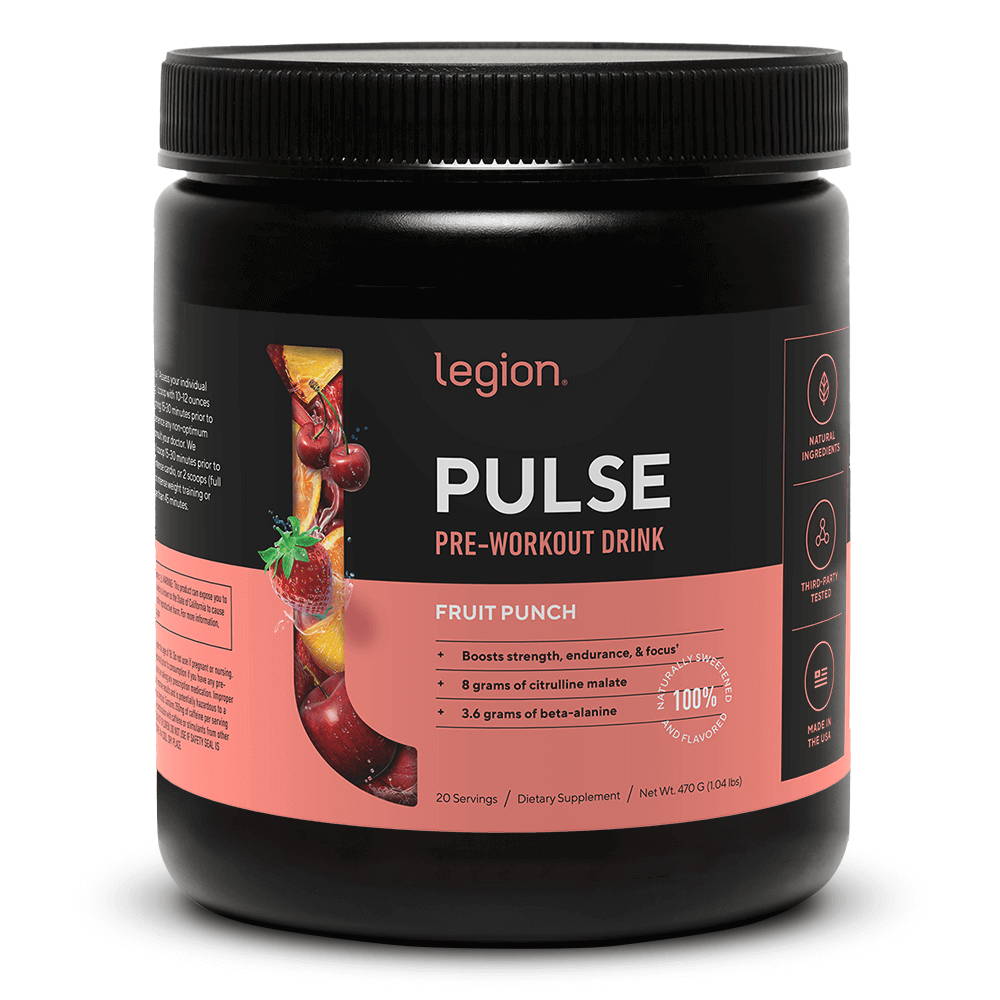 Form: Powder

Best for: Muscular Strength, Muscular Endurance, Reducing Fatigue, High-Intensity Exercise Performance, Training Volume, Enhanced "Pumping" Effect
Flavor: Pina Colada, Rainbow Sherbet, Fruit Punch, Strawberry Kiwi, Blue Raspberry, Apple Cider, Arctic Blast, Blood Orange, Blueberry Lemonade, Cherry Limeade, Frosted Cranberry, Grape, Green Apple, Mojito, Pink Lemonade, Sour Candy, Strawberry Margarita, Tropical Punch, Watermelon, Peach Ring
Caffeine: 350mg
Special Ingredients: Betaine, Beta-Alanine, Citrulline Malate
Package Size: 1.04lbs
Serving: 23.5g
Price Per Serving: ~$2.25
Company Founded: 2014
Recommended by Athletes: Gage Clark, Grant Tinsley, Machaela Brabham
Next up on our list is Legion with their Pulse pre-workout. Similar to Transparent Labs, Legion has become increasingly popular for their high-quality, science-backed products. Let's see how their Pulse pre-workout compares to Transparent Labs' Bulk, and if it's on par with the best pre-workout for pump and vascularity.
First, this is a great choice for someone looking for a very strong pre-workout. With 350mg of caffeine per serving, it has nearly double the amount of the stimulant that's in Transparent Labs. This makes it a great pre-workout for pump and energy. However, Legion also offers Pulse in a stim-free option, making it a great choice for those seeking a decaf pre-workout as well.
Comparing its other main active ingredients with Transparent Labs, it has similar levels of beta-alanine at 3.6g, and betaine at 2.5g.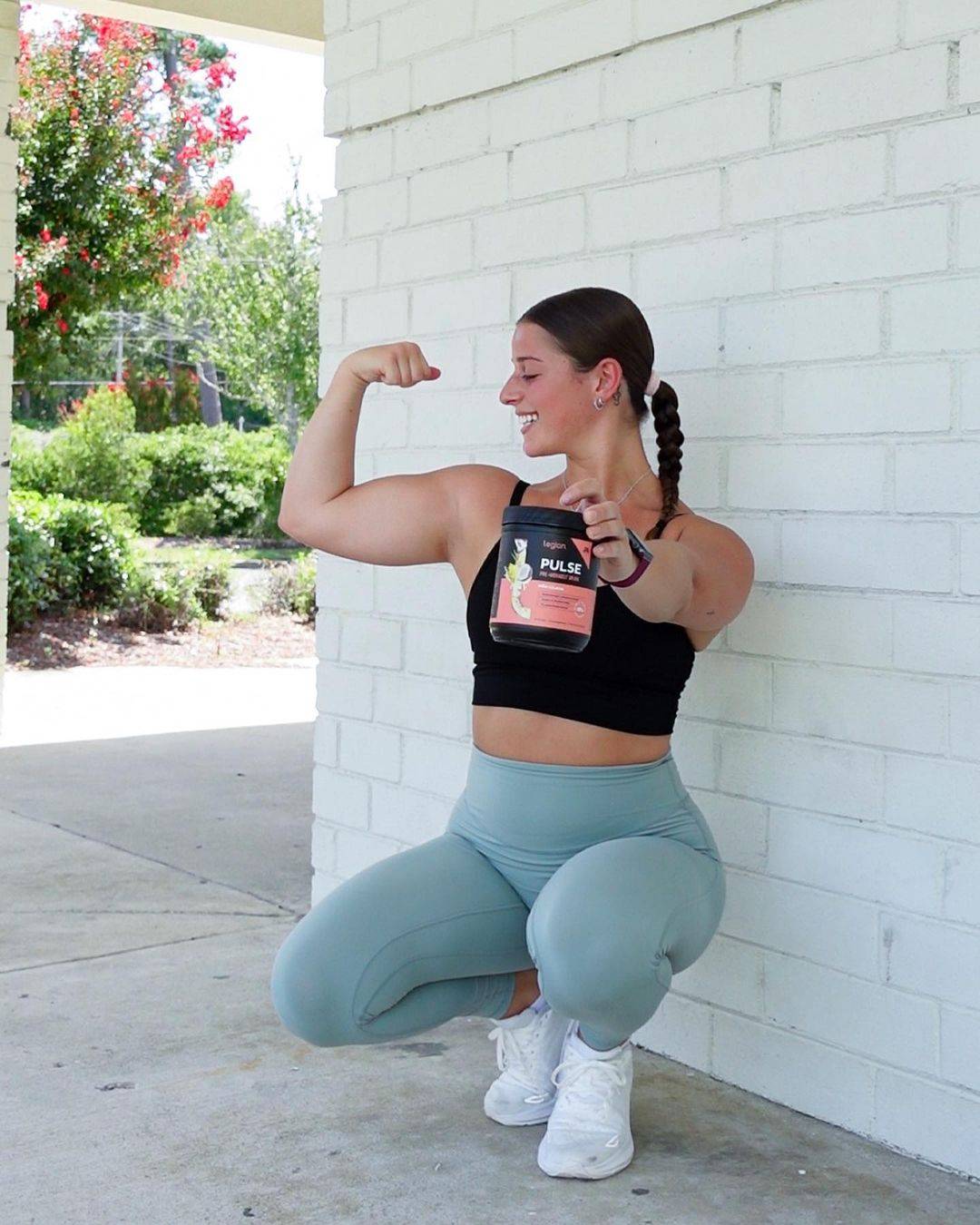 In terms of citrulline malate, which we're focusing on for its pump-related properties, Pulse has the same amount as Transparent Labs at 8g. Such a solid dose ensures that Pulse will give you a great pump with every use.

Pulse takes the cake for easily having the most flavors on our list. In fact, it has more than double the amount of options compared to any other product on our list with 20 flavors to choose from! On top of this, Pulse is made with 100% natural ingredients, so you can be confident these flavors aren't being derived from artificial components.
Finally, while Pulse is clearly a great all-around supplement, its one downside is its price. At ~$2.25 per serving, it is one of the most expensive products on our list. However, you can be confident you're getting a great product for this price.
Legion's Pulse pre-workout offers potent energy and pump effects with substantial doses of caffeine, beta-alanine, betaine, and citrulline malate, available in multiple natural flavors, albeit at a higher cost.
Nutrition Label Transparency:
10
High citrulline malate content for great pumps

Highest caffeine content on our list

Most flavor variety by far
High caffeine content won't be suitable for everybody

Large dose of beta-alanine may cause a tingling sensation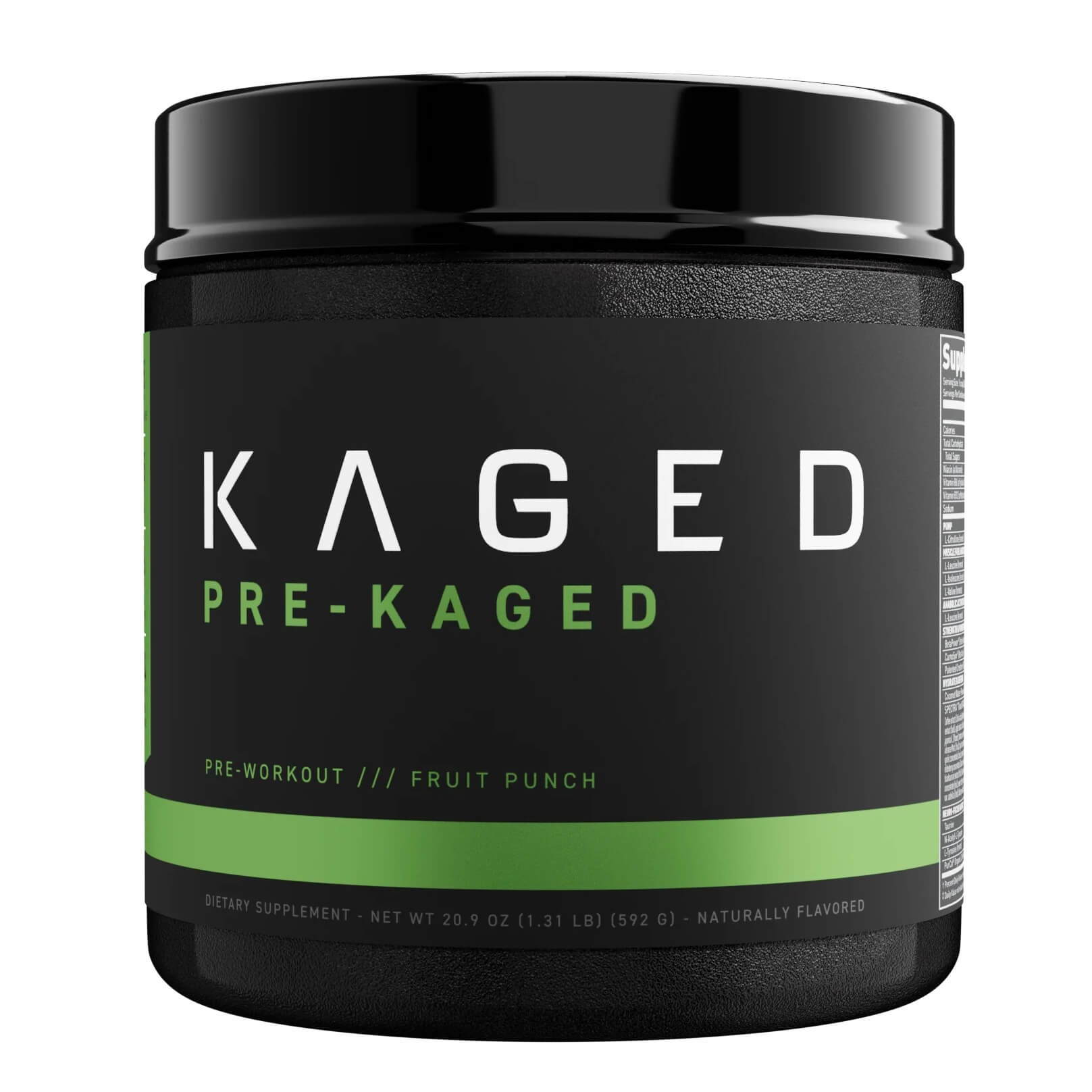 Form: Powder

Best for: Muscular Strength, Muscular Endurance, Reducing Fatigue, High-Intensity Exercise Performance, Training Volume, Enhanced "Pumping" Effect
Flavor: Pink Lemonade, Grape, Fruit Punch, Krisp Apple, Orange Krush, Berry Blast, Cherry Bomb
Caffeine: 274mg
Special Ingredients: L-Citrulline, Beta-Alanine, Betaine, Creatine
Package Size: 560g
Serving: 28g
Price Per Serving: ~$2.25
Company Founded: 2015
Recommended by Athletes: Andrea Somer, Colt Nichols, Kris Gethin
Next on our list we have Pre-Kaged, which is Kaged's signature pre-workout, and another one of the top pre-workouts for pumps. Let's see how it's able to compare to the top 2 entries on our list.
At 274mg of caffeine per serving, it falls right around the middle of Transparent Labs and Legion, offering a moderately strong dose of the stimulant. Similar to Legion, Kaged also offers this pre-workout in a stimulant free option.
Pre-Kaged has a solid 2.5g dose of beta-alanine, and a decent 1.6g dose of betaine. This is the first product on our list to feature creatine, which is another one of the most useful sports supplements for high intensity exercise performance. Just keep in mind pre-kaged features a relatively low dose of only 1.5g per serving, whereas the recommended daily dose is 3-5g.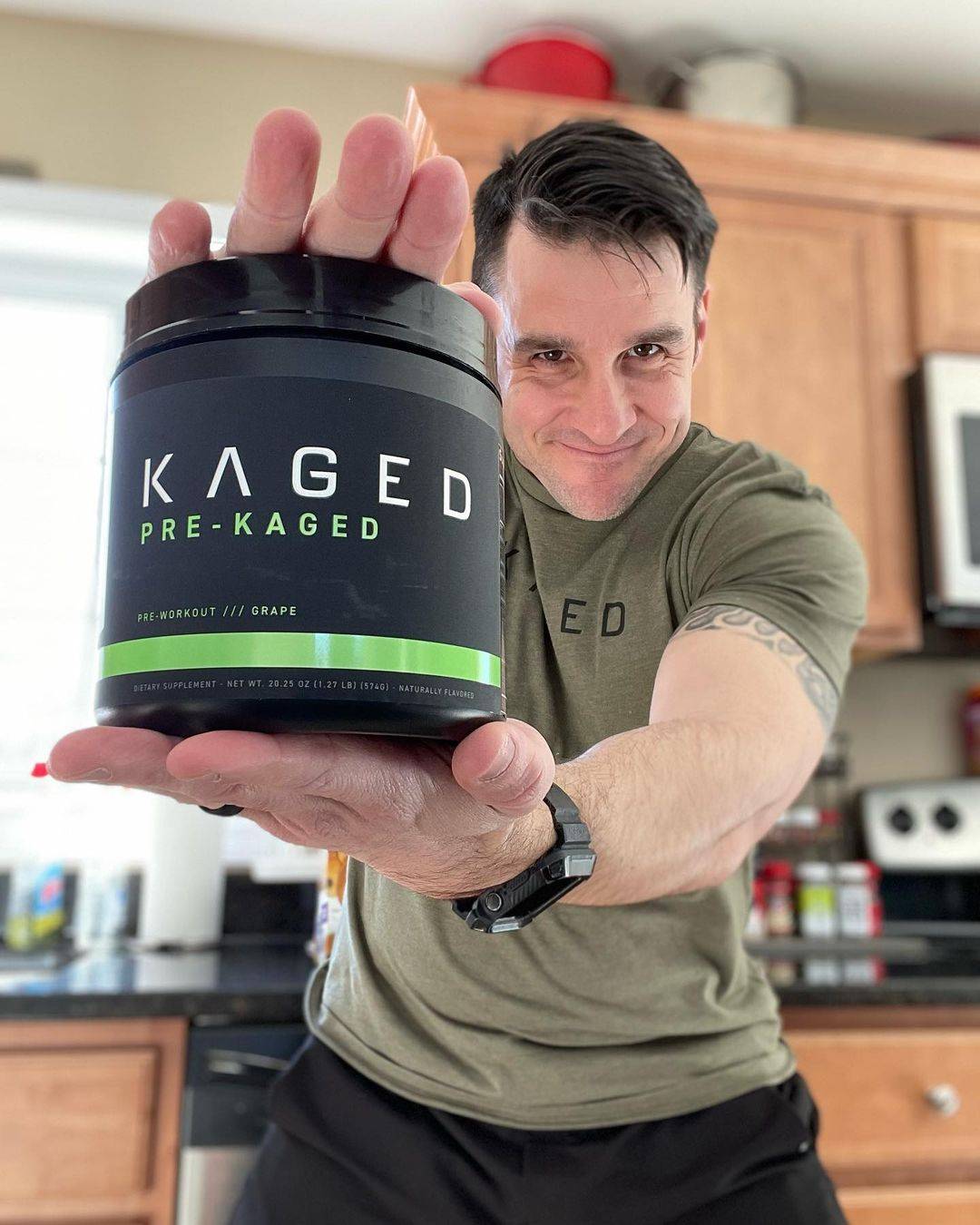 This is also the first product on our list to feature pure L-Citrulline as opposed to Citrulline Malate. Citrulline Malate is just L-Citrulline bonded with malic acid for a slower release in the body, and the 2 ingredients have the same effects. The main difference is L-Citrulline is more potent, meaning less is needed for the same effects. This means Pre-Kaged's 6.5g dose of L-Citrulline is easily the highest Citrulline dose on our list so far, and should lead to some super high quality pumps.

One unique advantage Pre-Kaged also has over the competition is its ORAC blend (oxygen radical absorbance capacity). This is a mixture of powerful antioxidants including coffee and green tea extract, as well as dozens of fruits and veggies. This product also comes in a solid variety of 7 different flavors.
The only downsides to Kaged's product are the high price point of ~$2.25 per serving, and the use of artificial ingredients like sucralose. While these aren't major cons, it's worth noting if someone's looking for a budget option, or chooses to avoid as many artificial ingredients as possible.
Pre-Kaged by Kaged offers a balanced pre-workout with moderate caffeine, significant beta-alanine, and powerful L-Citrulline for enhanced pumps, along with an antioxidant ORAC blend, albeit at a higher price and including artificial ingredients.
Nutrition Label Transparency:
9.5
Very high L-Citrulline content at 6.5g

Solid moderate dose of caffeine

Contains a unique antioxidant blend
Contains several artificial ingredients
Why Take Pre-Workout for Pumping?
The scientific name for a pump is Hyperemia, and it is many weightlifters favorite part of going to the gym. The satisfying feeling of blood rushing to your muscles makes you look fuller, and can give you an improved mind-muscle connection. As a result, many lifters look for supplements to give them a better pump, which is where pre-workouts come in.
The key to getting a better pump is improving your blood flow, allowing more blood to rush to your muscles. This is primarily accomplished through the common pre-workout ingredient L-Citrulline, which we focused on in this list. While other active pre-workout ingredients (beta-alanine, betaine, & creatine) play valuable roles in improving performance, they don't contribute as much to pumps as L-Citrulline.
It's worth noting that betaine has a similar (albeit a lower) nitric oxide elevating effect to L-Citrulline which will help your pumps as well, just not as significantly. Creatine will also help your muscles hold more water, which will lead to a more pumped appearance. While all these ingredients are beneficial for pumps, we recommend prioritizing L-Citrulline if you're looking to maximize your pumps with a pre-workout supplement.
It's worth noting that achieving a better pump likely doesn't have much correlation with overall performance or progress in the gym. With that being said, it's still an incredibly satisfying feeling, so there's nothing wrong with prioritizing getting a great pump when you hit the gym. Just keep in mind that a great pump doesn't necessarily mean you're optimally growing muscle or getting any stronger.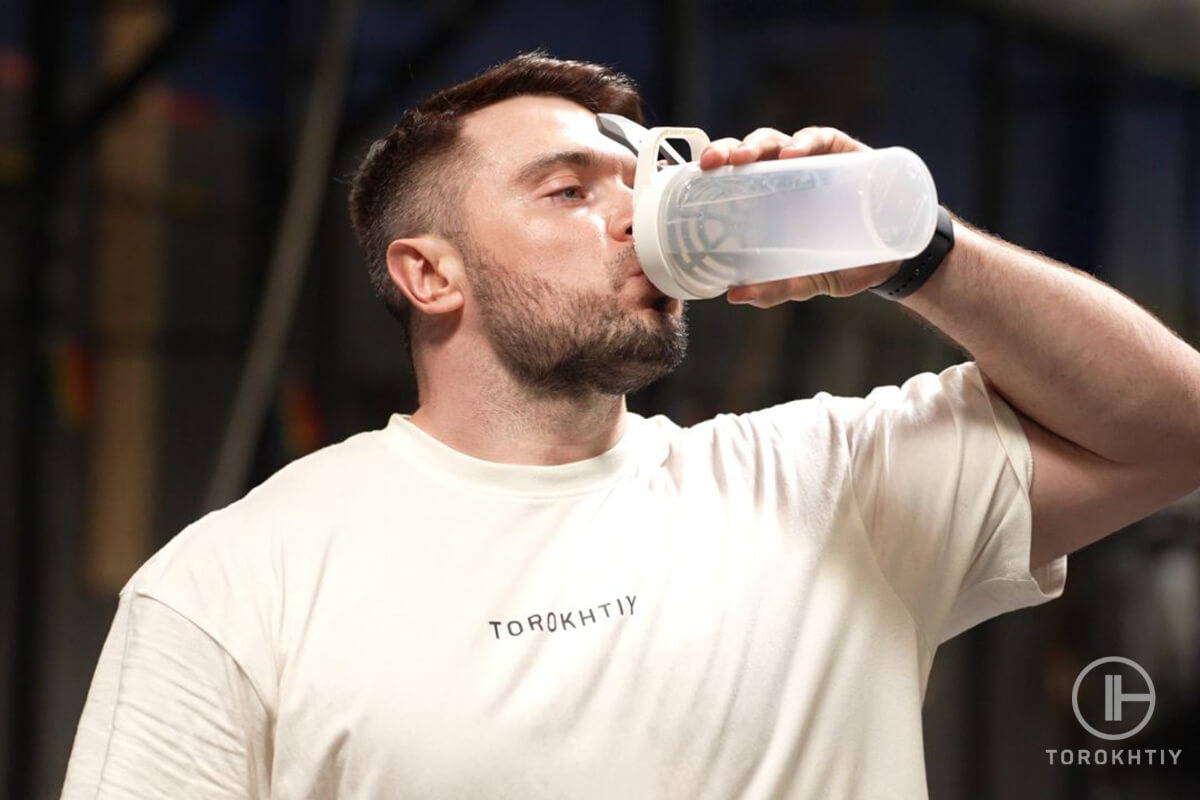 What Key Components Provide and Enhance Pumping Effect?
In this article, we primarily focused on L-Citrulline, as it's the active ingredient that will provide the most noticeable pumping effect. However, the active ingredients beta-alanine, betaine, and creatine may provide some level of increased pump as well.
The reason we focused so heavily on L-Citrulline in this article is because it acts as a vasodilator. This essentially means it will increase blood flow, and when you're working out, this is responsible for better pumps. While L-Citrulline also appears to enhance performance and reduce soreness, its vasodilating properties are what's responsible for the increased pump.
2. Beta-Alanine, Betaine, Creatine
These 3 ingredients along with L-Citrulline are the most useful active ingredients in a pre-workout formula for their science-backed results. Beta-alanine improves power output and reduces fatigue, but out of the 3 ingredients here has the least effect on pumps. Betaine increases total force production as well as endurance, as well as elevating levels of nitric oxide in the blood, which should create a more significant pumping effect.
Finally, creatine improves overall high intensity exercise performance, as well as helping the muscles hold more water, for a fuller, more pumped appearance. While none of these ingredients will directly increase the pumping effect at the same level of l-citrulline, they will have some positive effects which will likely help give you a better pump.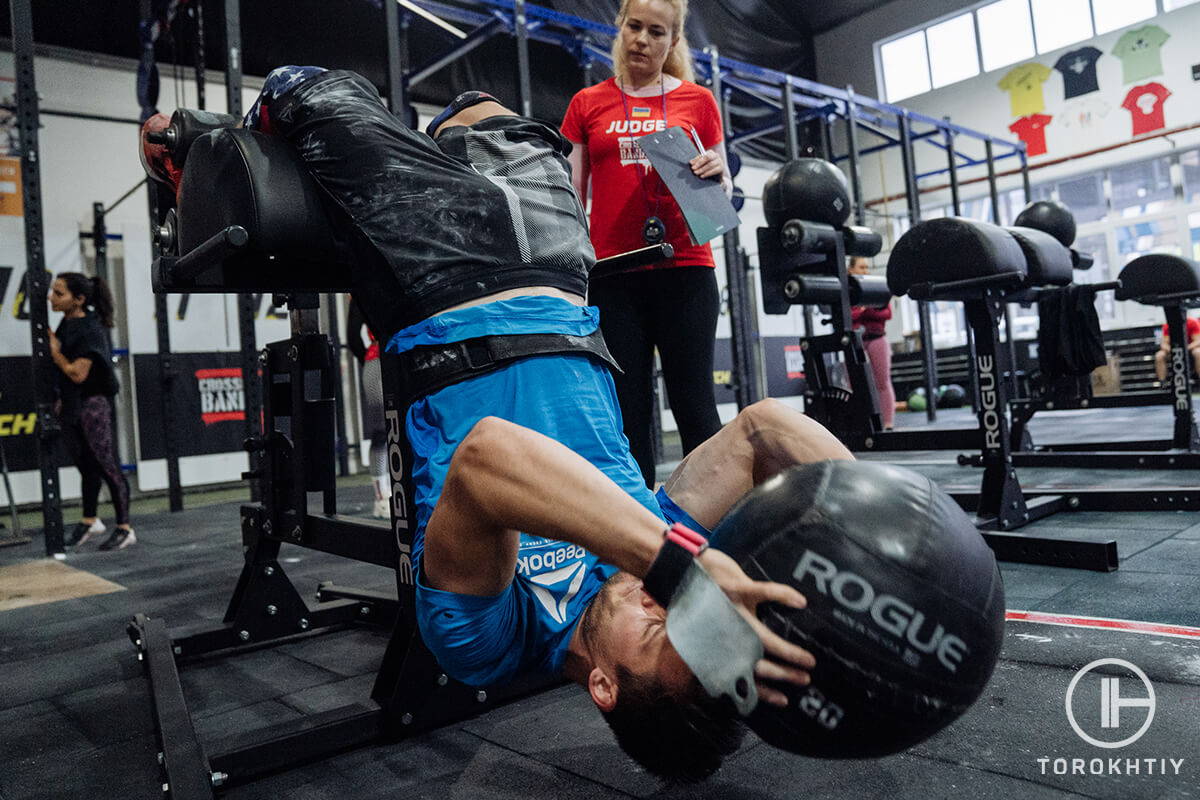 How to Find the Best Pump Pre-Workout?
There are several factors you'll want to consider before deciding on which pump pre-workout to purchase. Here they are covered in more detail.
The primary ingredient we focused on in this article is L-Citrulline because of its inherent pump-increasing properties. If you're specifically looking for the best pump-booster possible, we recommend prioritizing L-Citrulline content when comparing products. The range on our list is around 4-6g of L-Citrulline and 6-8g of Citrulline Malate. Products on the higher end of this range will likely deliver slightly better results in terms of pump.
Of course, when deciding on what pre-workout to buy, you should consider what stimulation level you're looking for. You may want intense stimulation in the >300mg range, or you may want to stick to the milder stimulation of a <200mg product. You may also prefer a completely stimulant-free option. Whatever you decide is right for you, be sure to double check the caffeine content before making a purchase.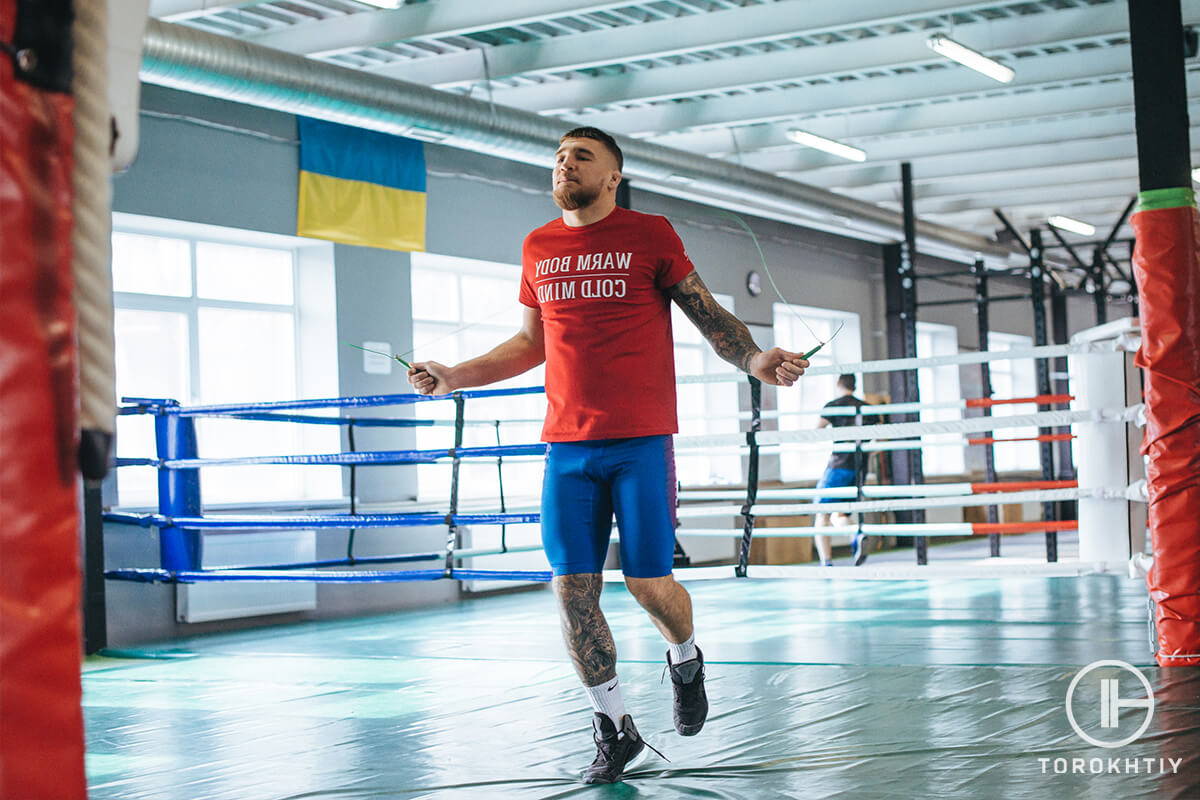 3. Other Active Ingredients
While L-Citrulline is the star ingredient for helping get better pumps, don't forget about the other active ingredients in pre-workout. These primarily include beta-alanine, betaine, and creatine. They all have their own unique advantages, so you'll ideally want some of these ingredients present on top of L-CItrulline in whatever formula you're buying.
Of course, another one of the most important factors when making a decision is the value you're getting for your money. The pre-workouts on our list range from just over $1 per serving to well over $2. Be sure you understand what ingredients you're looking for in a pre-workout, and how much their effects are worth to you. Comparing products in this way will help you make an informed choice, letting you get the best possible value for your money.
How to Take Pre-Workout for Pump?
With any pre-workout, we recommend following the instructions on the package. Typically, it's recommended you take 1 scoop of pre-workout with 1-2 glasses of water or a beverage of your choice. The time you take it may vary, but to get the most out of L-Citrulline's pumping effect, we recommend taking the pre-workout around an hour before you hit the gym. This will also give the caffeine plenty of time to enter your system before your workout.
It's worth noting that you shouldn't take more than the recommended serving size of pre-workout. With many of the products on our list featuring well over 200mg of caffeine, taking double or triple this amount at once poses some serious health risks. Possible symptoms include restlessness, nervousness, vomiting, rapid heart rate, and tremors.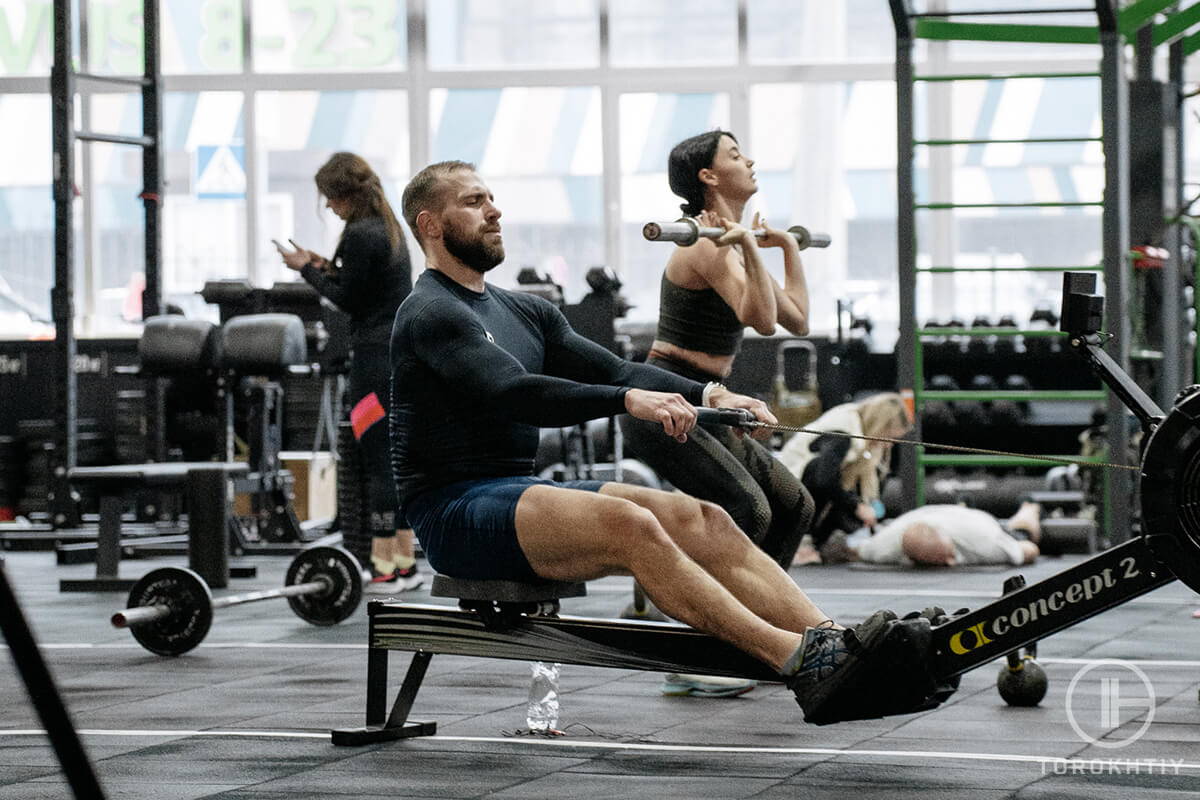 How to Increase the Pumping Effect without a Pre-Workout?
To maximize the pumping effect without pre-workout we recommend doing high reps of isolation exercises. The reason for this is that high reps will allow more blood to flow to your muscles throughout the set. By doing isolation exercises, you'll also be targeting a smaller area of your body, allowing more blood to concentrate into one specific muscle group. By doing several high rep sets of an isolation movement, you'll be sure to get a solid pump.
Does Pre-Workout Give You a Pump?
While pre-workout itself won't give you a pump without actually working out, there are certain ingredients – L-Citrulline in particular – that will noticeably increase your ability to get a solid pump in the gym.
How Do You Get a Crazy Pump?
To get the best pump possible, we recommend taking a pre-workout with high L-Citrulline content, and focus on high-rep isolation movements during your workout. This will help you get a solid mind-muscle connection, and get the craziest pump possible.
A pump will typically last anywhere between 2 hours, but results will vary depending on how much volume you got in during your workout, and what types of exercise you were doing. The pump will be most noticeable during and immediately after your workout, and will slowly lessen over the next few hours.
Overall, pre-workouts – especially those with high doses of L-Citrulline – can be a great way to improve the pumps you get while working out. If you're looking to get the best pump possible, then one of the pre-workouts on our list may be for you! Our top pick is BULK by Transparent Labs, but all of the products on our list have their own advantages.
Let us know if you decide to try any of the products on our list. We'd love to hear your thoughts in the comments below!
Rogers, J. Health, "Human Performance and Recreation Undergraduate Honors Theses" https://scholarworks.uark.edu/hhpruht/75/ (accessed August 13, 2023).
Marjorie S. Miller "To beet or not to beet? Researchers test theories of beet juice benefits"
MeSH (Medical Subject Headings) "Hyperemia" https://profiles.umassmed.edu /display/113005 (accessed August 13, 2023).
Joaquín Pérez-Guisado "Citrulline malate enhances athletic anaerobic performance and relieves muscle soreness" 2010 May;24(5):1215-22.
Eric T Trexler "International society of sports nutrition position stand: Beta-Alanine" 2015 Jul 15
Jenna Mae Apicella "The Effect of Betaine Supplementation on Performance and Muscle Mechanisms"
Richard B Kreider "International Society of Sports Nutrition position stand: safety and efficacy of creatine supplementation in exercise, sport, and medicine" 2017 Jun 13
Harvard "Caffeine" https://www.hsph.harvard.edu/ nutritionsource/caffeine/ (accessed August 13, 2023)
With over 20 years in Olympic Weightlifting, our team does its best to provide the audience with ultimate support and meet the needs and requirements of advanced athletes and professional lifters, as well as people who strive to open new opportunities and develop their physical capabilities with us.
All products we select are primarily approved and tested by the Olympic Weightlifting Champion Oleksii Torokhtiy. Under his guidance, we provide honest and reasonable assessments of the products we review by checking their characteristics, packaging, design, comfort and durability features, and general product rating. We select products from only high-quality and trusted sports brands, thus vouching for their quality.
The product testing process is described in more detail here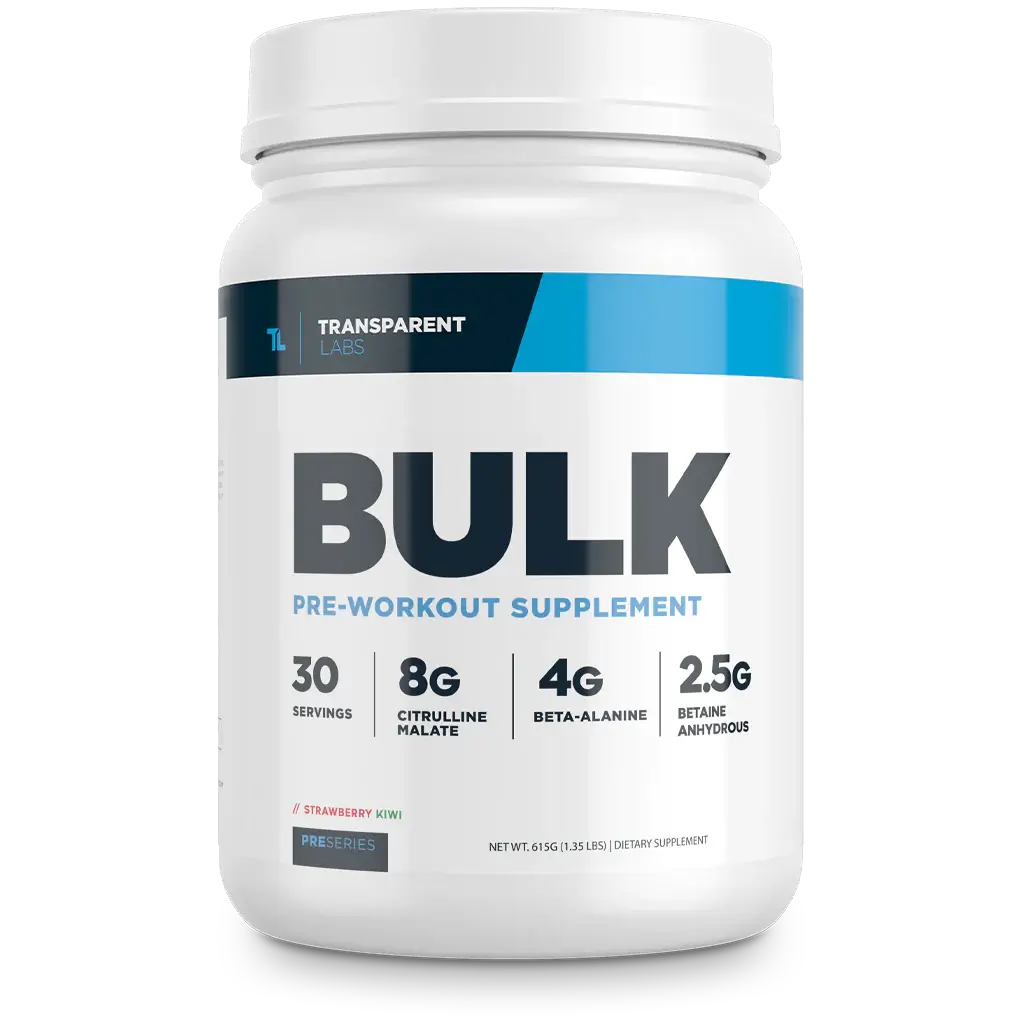 Experience: 7 years
Specializing in: Weight management, Fitness / Sports nutrition
Oleksandr is a professional fitness nutritionist, certified by FPA (Fitness Professional Association). Oleksandr adheres to the principles of evidence-based dietetics and instills in his clients a healthy relationship with food - without strict prohibitions on favorite foods and regular disruptions. His main task – not only get a result for you, but also maintain it for many years, enjoying tasty and delicious food.
If you have any questions/suggestions/any other inquiry, you can reach out to us via email - reviews@torokhtiy.com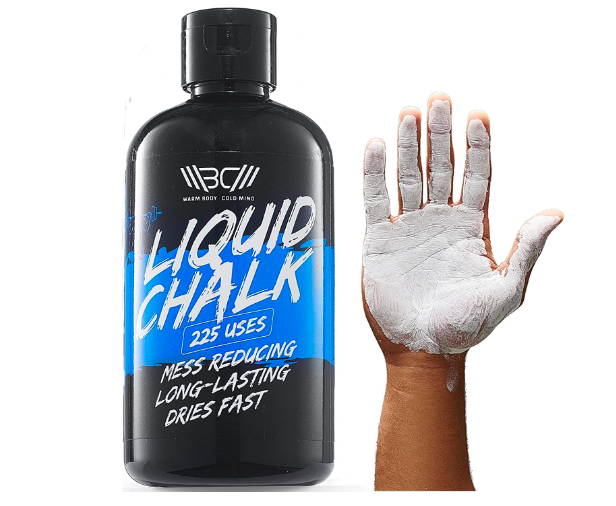 This article was written by our qualified author and proofread by expert with proven experience. When writing the article we use our expertise and data from open sources with strong reputation, scientific or medical based. The list of references is provided at the end of the article.
Our team of authors and experts includes professional athletes (Olympians, winners of European and World titles) PhD in Sport Science, certified coaches, sports nutritionists, CSCP, physiotherapists and other. Read more about the team here, and more about how we test here.