When you think about fitness, there's a good chance that books weren't the first thing to come to mind. But books, the best fitness books - they can actually be an unparalleled source of knowledge if you choose the right ones.
You see, I'm no bookworm myself. So who am I to talk really? But you might not realize, with all the technological advancements, even people who don't like reading physical books, you know, the conventional way. And there are so many more options available now. The most popular are audiobooks.
You can read dozens of amazing books while simply doing cardio or some casual warm-up (but keep in mind that it can sometimes be distracting to focus on both the words and the training; depending on the workout and your overall concentration).
Just keep in mind that there are options available - you can read books the traditional way, and you can listen to some soothing voice reading them out loud for you. Or, you can read them on your tablet or on your phone. Regardless of your reading method; I've compiled a list of the best gym books currently out there.
They go beyond just nutrition and workouts; fitness books delve into the science, psychology, and mindset behind achieving optimal health and well-being.
So get ready to educate yourself and join me as I share my list of the best books on fitness.
In a hurry and can't keep reading? How about you check out the Fitness Confidential.
"Fitness Confidential" is truly a masterpiece that left me spellbound until its last page. Vinnie has crafted a witty writing style that sets his memoir turned fitness guide apart from the rest - it manages to entertain while also providing invaluable advice about health, diet, and fitness choices that really work wonders!
Top 7 Best Fitness Books Reviewed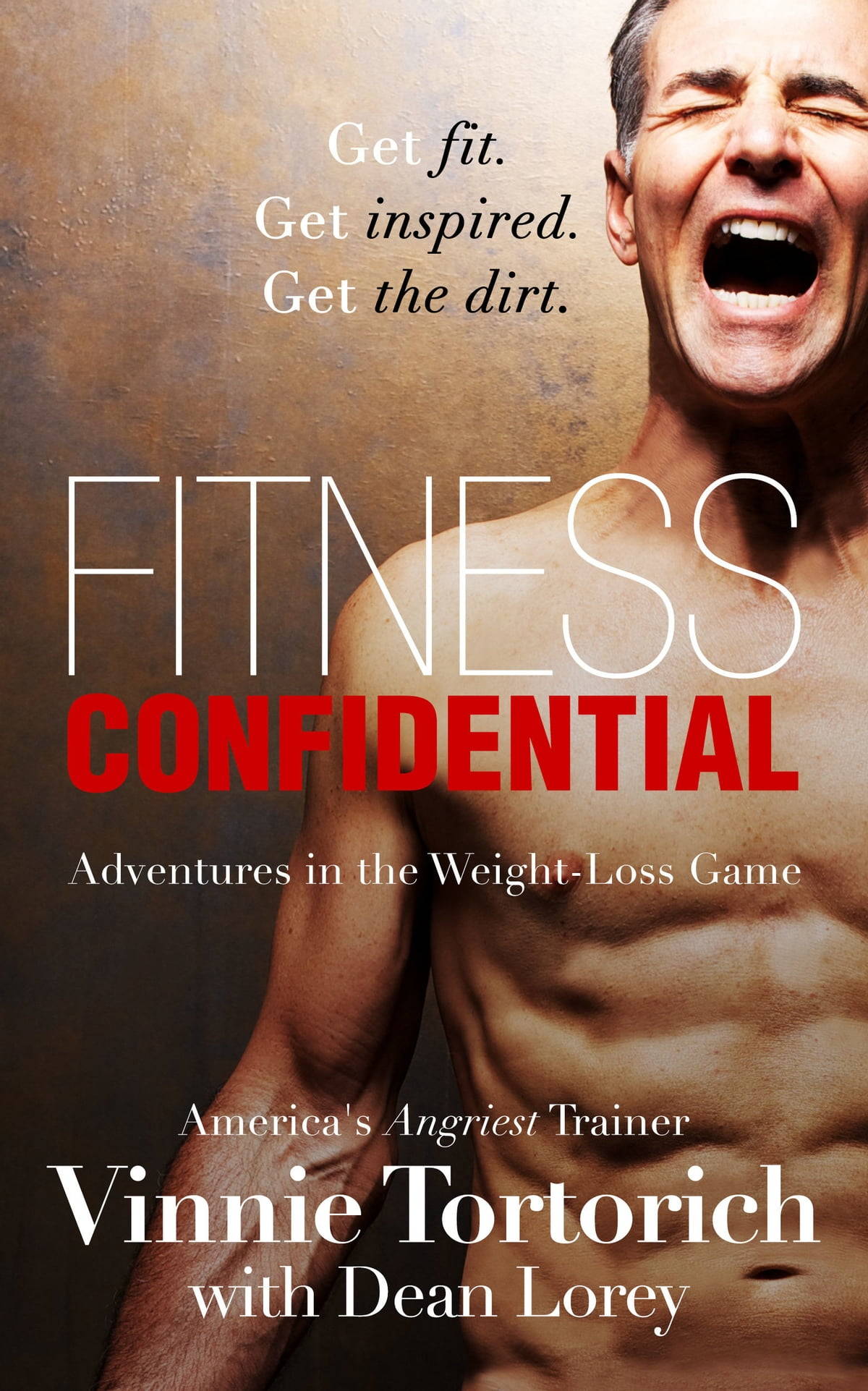 "Fitness Confidential" is truly a masterpiece that left me spellbound until its last page. Vinnie has crafted a witty writing style that sets his memoir turned fitness guide apart from the rest - it manages to entertain while also providing invaluable advice about health, diet, and fitness choices that really work wonders!
Author:

Vinnie Tortorich and Dean Lorrey

Brief summary:

Book on diet, fitness, and inspiration

For whom:

Beginners and professionals

How can it help:

Get fit, improve your mindset and diet

Format:

Paperback, Kindle, Audiobook
The book is so much more than your average workout manual: it features deeply moving insights into his own life - including his battle with leukemia that began in 2007. This autobiography is an inspiring reminder of the power of will, determination, and resilience.
Vinny's No Sugars No Grains (NSNG) approach towards staying fit is a game changer: eliminating sugars and grains while incorporating natural fats primes the body to burn stored fat rather than rely on glucose for energy. Following this regime could achieve remarkable weight loss and overall improvement in quality of life.
While "Fitness Confidential" offers valuable insights and motivational stories, I must admit that I would have loved to see a detailed diet plan. Since diet plays a pivotal role in fitness, having a clear roadmap would have been beneficial.
But even with that tiny flaw, I have not found anything better as far as fitness motivation books go. It not only provides entertainment but also educates and empowers readers to take control of their health and fitness journey.
Detailed explanations on why his methodology works

Inspiring personal stories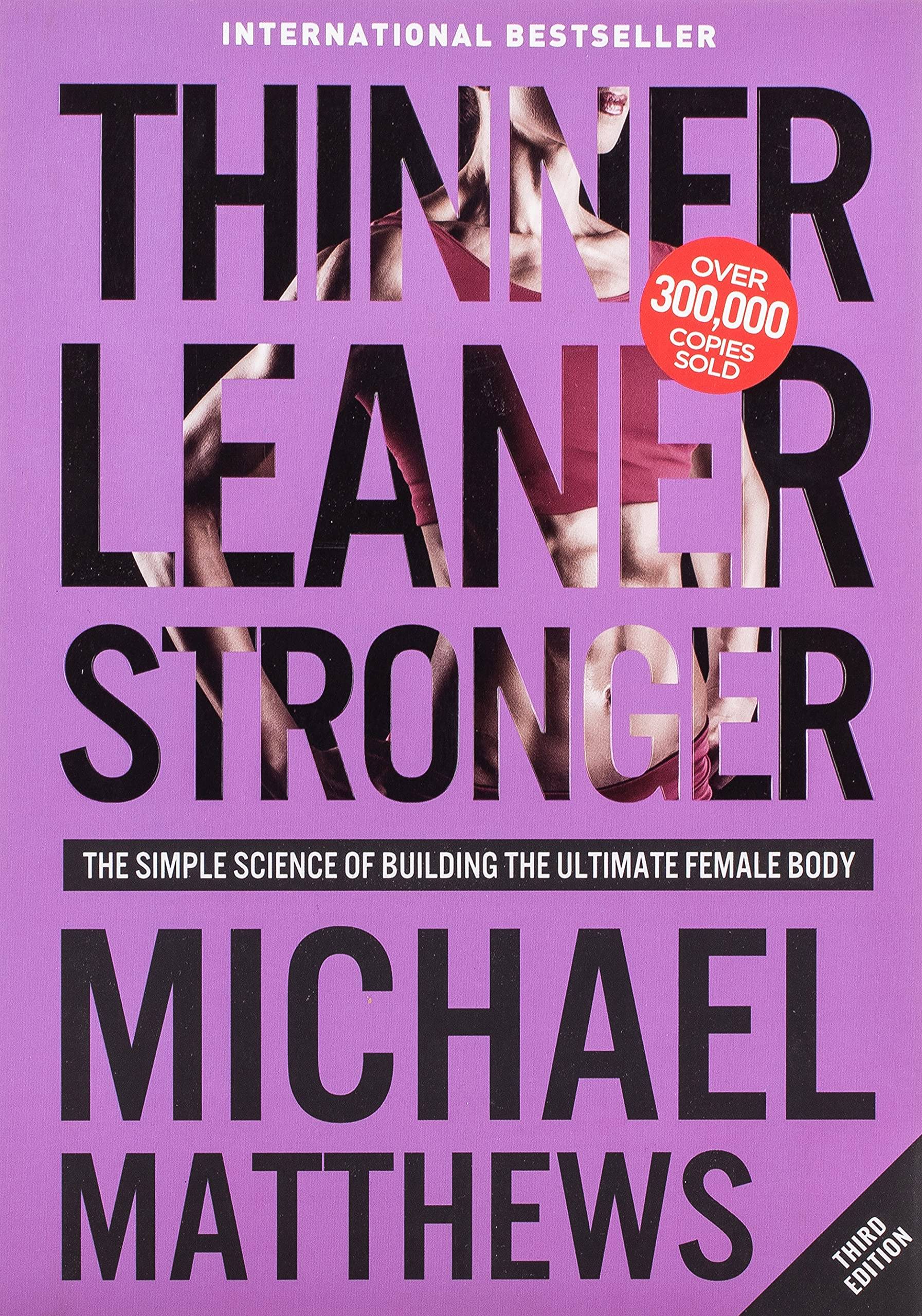 Thinner Leaner Stronger: The Simple Science of Building the Ultimate Female Body by Michael Matthews is a fitness and nutrition book that I wholeheartedly recommend. Do not let the title stop you from getting it if you're a guy. His advice will work just as well for men as it does for women. This book is not just another fad diet or exercise program; it is backed by 367 peer-reviewed scientific studies, providing a solid foundation for its principles.
Author:

Michael Matthews

Brief summary:

Exercise and nutrition book that'll show you how to eat and exercise to lose up to 35 pounds (or more) of fat

For whom:

Beginners and professionals

How can it help:

Get fit, improve your mindset and diet

Copies sold:

400k +

Format:

Paperback, Kindle, Audiobook
Michael Matthews' Thinner Leaner Stronger - an efficient exercise and nutrition book suitable for both novices and experts alike. Regardless of your lack of years in fitness or if you're well-seasoned and versed in fitness and nutrition - you still have something to learn from this book. Especially if your background is in nutrition!
The author uses research-backed evidence throughout the book in setting solid foundations fueled by his extensive knowledge and expertise. Matthews debunks common myths present in the industry while providing evidence-based strategies that offer simple-to-follow advice resulting in sustainable progress towards better health outcomes.
The book covers subjects such as self-control and motivation. Cravings form part of his comprehensive outlook on what affects one's body leading them to make improved choices that prove beneficial towards their end goals.
Although we advise caution when reviewing his suggestion of taking around 150 grams of protein per day. Matthews' philosophy of practicality is refreshing in a saturated market.
With his straightforward approach Thinner Leaner Stronger is an excellent resource for anyone hoping to achieve their health goals backed by scientific principles.
Methods backed by scientific research

Filled with practical advice

Simplified approach to losing weight
Old-school recommendations for protein consumption which are disputed nowadays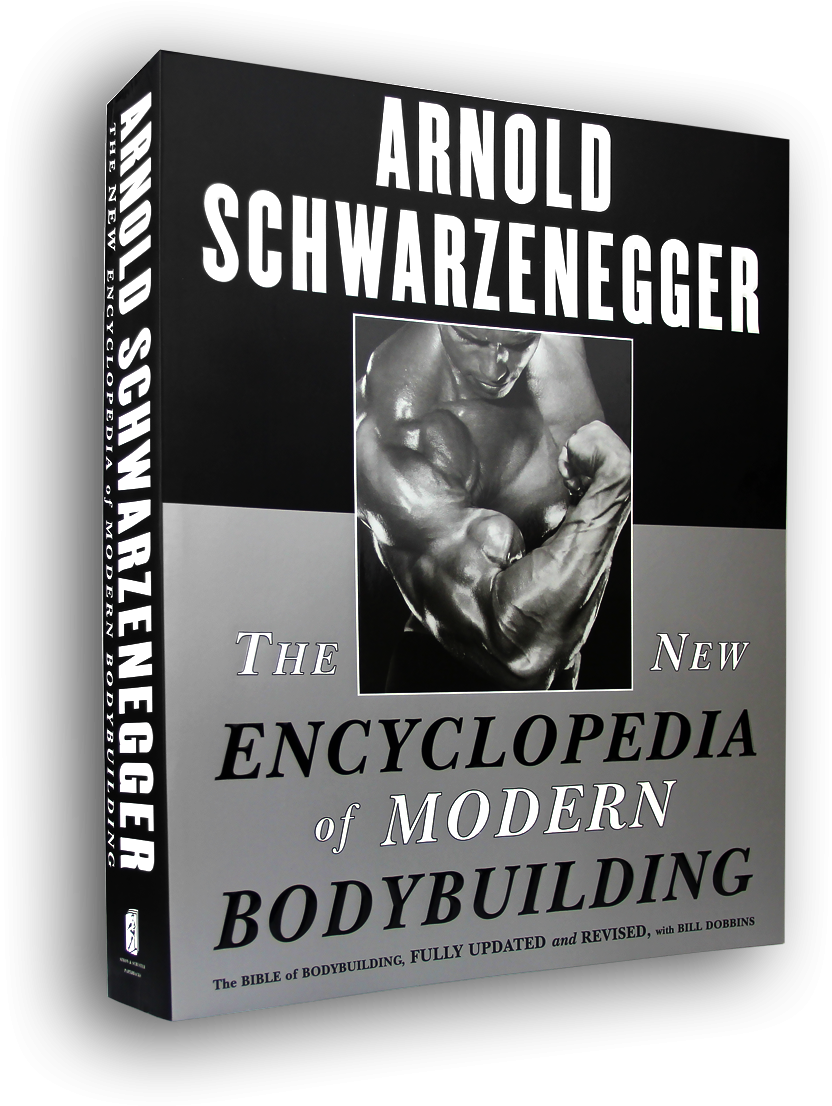 Author:

Arnold Schwarzenegger (author), Bill Dobbins (contributor)

Brief summary:

Arnold's tried-and-true tips for sculpting, strengthening, and defining each and every muscle to create the ultimate buff physique

For whom:

Beginners and professionals

How can it help:

Expert advice on bodybuilding and injury prevention

Format:

Paperback, Kindle, Hardcover, Spiral-bound
Personally applying the teachings outlined in this book proved to be advantageous towards achieving optimal physical health & well-being while being instrumental towards life's positive impact. All this is thanks to Mr.Schwarzeneggers' comprehensive coverage regarding weight training and bodybuilding competitions, along with insightful approaches to sports psychology and injury prevention techniques. It's what has made it much more than just another ordinary guidebook but an innovator within its niche market.
To add further credibility, photographs relevant to each topic are provided, thereby empowering aspiring stars from diverse backgrounds and serving as motivating factors towards pursuing one's goals with enthusiasm assured.
Arnold's tried and true tips offer unparalleled insights into sculpting, strengthening, and defining every muscle group. As such, whether a beginner or an experienced athlete gearing up for a competition, this book provides customized strength training techniques uniquely tailored to each individual.
Still, it falls short regarding optimizing dietary parameters specifically for bodybuilding purposes; yet significantly enriched with critical information available to help one achieve their fitness goals - build muscles.
The New Encyclopedia of Modern Bodybuilding is nothing short of a definitive companion throughout your journey towards achieving model health & fitness - inspiring and guiding readers within the audience of all ages towards realizing their full potential.
If you hear Arnold saying something in his heavy Austrian accent, I advise you to listen - at least if it is something fitness or nutrition-related. The guy still lives with those values strongly present in his daily life. It is part of what he is. And people with such abilities definitely have a beyond-normal viewpoint on the topic. He'll be back.
Lots of detailed workout explanations

Explores the history and growth of bodybuilding
Not enough diet and nutrition advice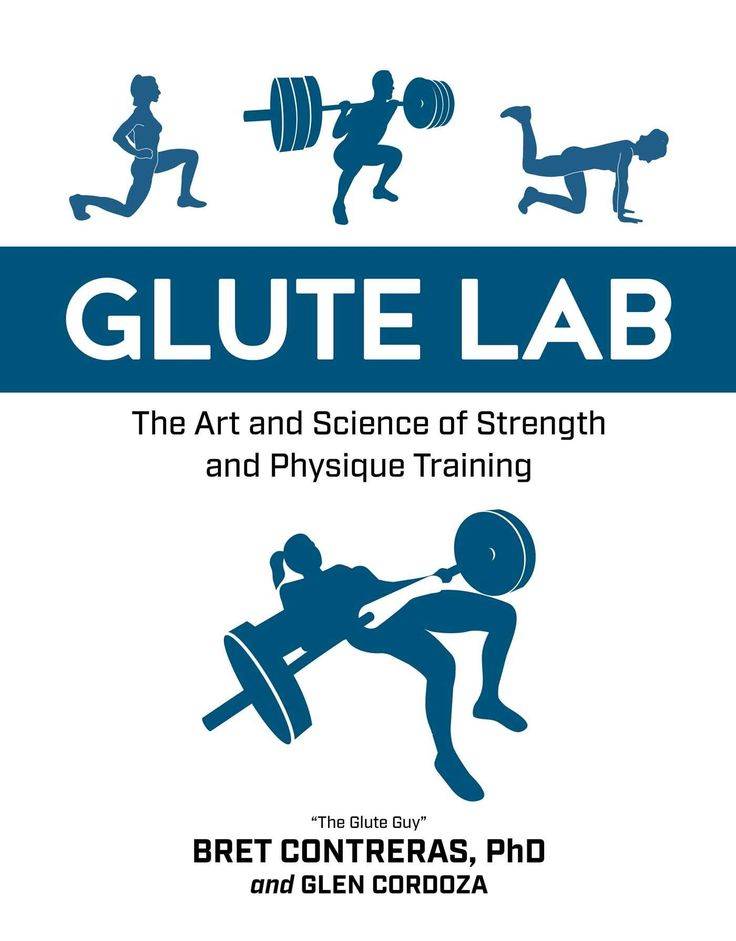 Recently I discovered an excellent read for anyone interested in developing more robust, and more toned glutes - a new fitness book that's made quite an impression on me, given to us by none other than "The Glute Guy", Bret Contreras. The book's written with accessible language that makes it enjoyable to read. And to further that experience, it's combined with insightful knowledge - so not only will it be an easier read, but the things you'll learn will be of great benefit to you. In other words - every fitness enthusiast will appreciate it.
Author:

Bret Contreras and Glen Cordoza

Brief summary:

In this comprehensive guide, you will learn about the importance of glute training for both health and performance.

For whom:

Beginners and professionals

How can it help:

Muscle growth

Format:

Kindle, Hardcover
This informative book offers valuable insights into why maintaining healthy glutes is vital to enhancing performance abilities besides overall health! While other books might offer confusing techniques - this one cuts through ambiguity by providing clear instructions and visual aids from pictures.
The author also sheds light on common errors people make during workouts while offering various strategies to upgrade one's game.
The only downside I've learned of is that some users complained about the book having a low-quality binding and that the pages were falling out on their own - but don't let this discourage you because my copy is perfectly fine(so it might've been just a bad printing batch; I cannot be sure).
Also, if you're looking for concise and straight-to-the-point answers, you might find yourself disappointed because of the way the content has been written. Most of the information in the book is mixed - crucial information with less essential ones! However, when you explore this guidebook's practicality and effectiveness this becomes less of an issue! Once you dive deeper into the book, it all starts connecting and starts making more sense.
Overall, this guidebook provides principles and methods applicable to maximize muscle growth, and strength gains while improving body composition and overcoming any plateaus along the way.
A comprehensive guide on glute training
Important information mixed with a lot of fluff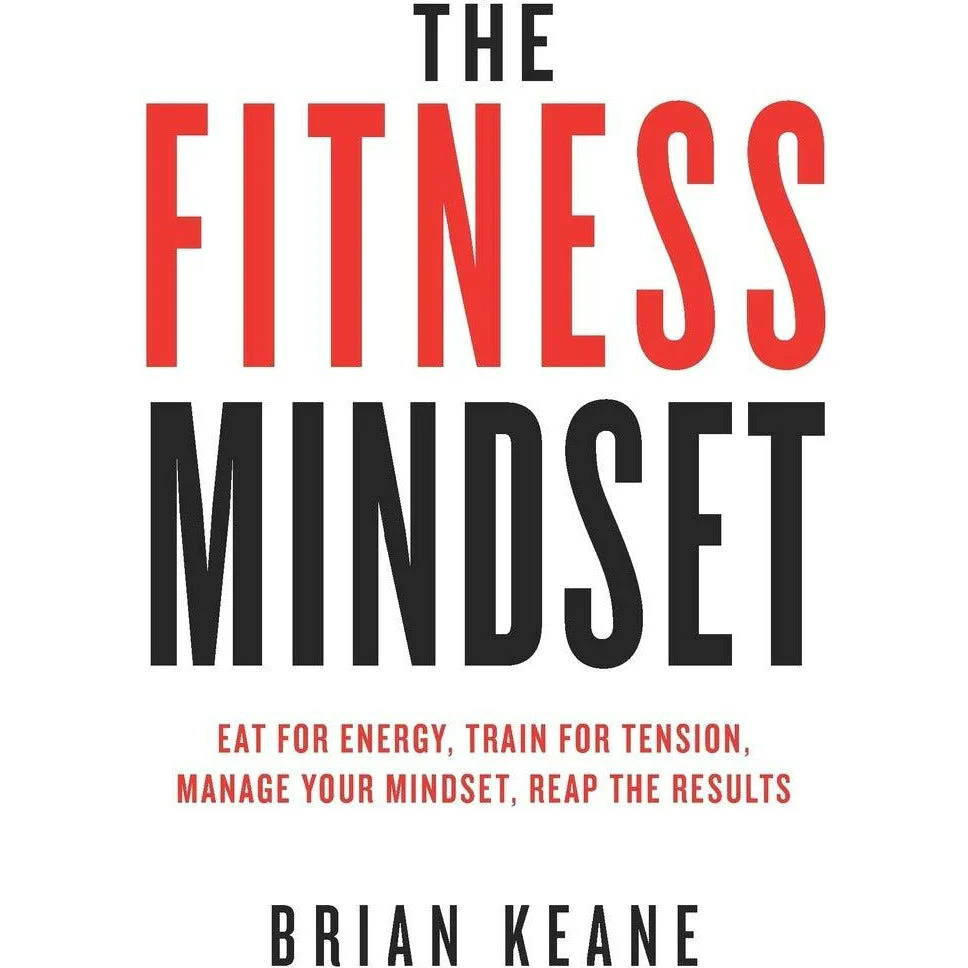 This book caught my attention because of the word "mindset" in the title. I remember feeling frustrated with my results, being lazy, and not wanting to do my workouts. If you've ever felt that way, this book is going to be a great help in changing your mindset and keeping you motivated.
Author:

Brian Keane

Brief summary:

In this book, you'll learn how to get into both mental and physical shape

For whom:

Beginners

How can it help:

Increase energy, lose fat, and build muscle

Copies sold:

400k +

Format:

Paperback, Kindle, Audiobook
Upon reading The Fitness Mindset by Brian, what stood out was his guidance towards tackling common obstacles many people come across when pursuing physical wellness routines.
Personally speaking, despite maintaining a suitable diet plan regularly along with working out consistently I wasn't provided with the changes I wanted at the rate I had hoped for initially. Hence, this caused me some frustration.
As a resource for achieving personalized fitness objectives efficiently, Brian's book furnishes practical suggestions for refining exercise programs. It also underscores the value of cultivating healthy habits and discovering self-driven inspiration as critical factors in sustaining results over time. Nonetheless, some readers with considerable prior knowledge of fitness may find that the book's coverage of tension-based workouts or HIIT lacks specificity.
Despite this, The Fitness Mindset positively impacted my perspective regarding fitness holistically in many ways I cannot even express.
It's a must-read for anyone seeking to accomplish their dream body and carving a more robust mindset backed by surging energy levels!
Step-by-step guidance to tailor your workouts to your needs

Great source of knowledge on HIIT and tension-style workouts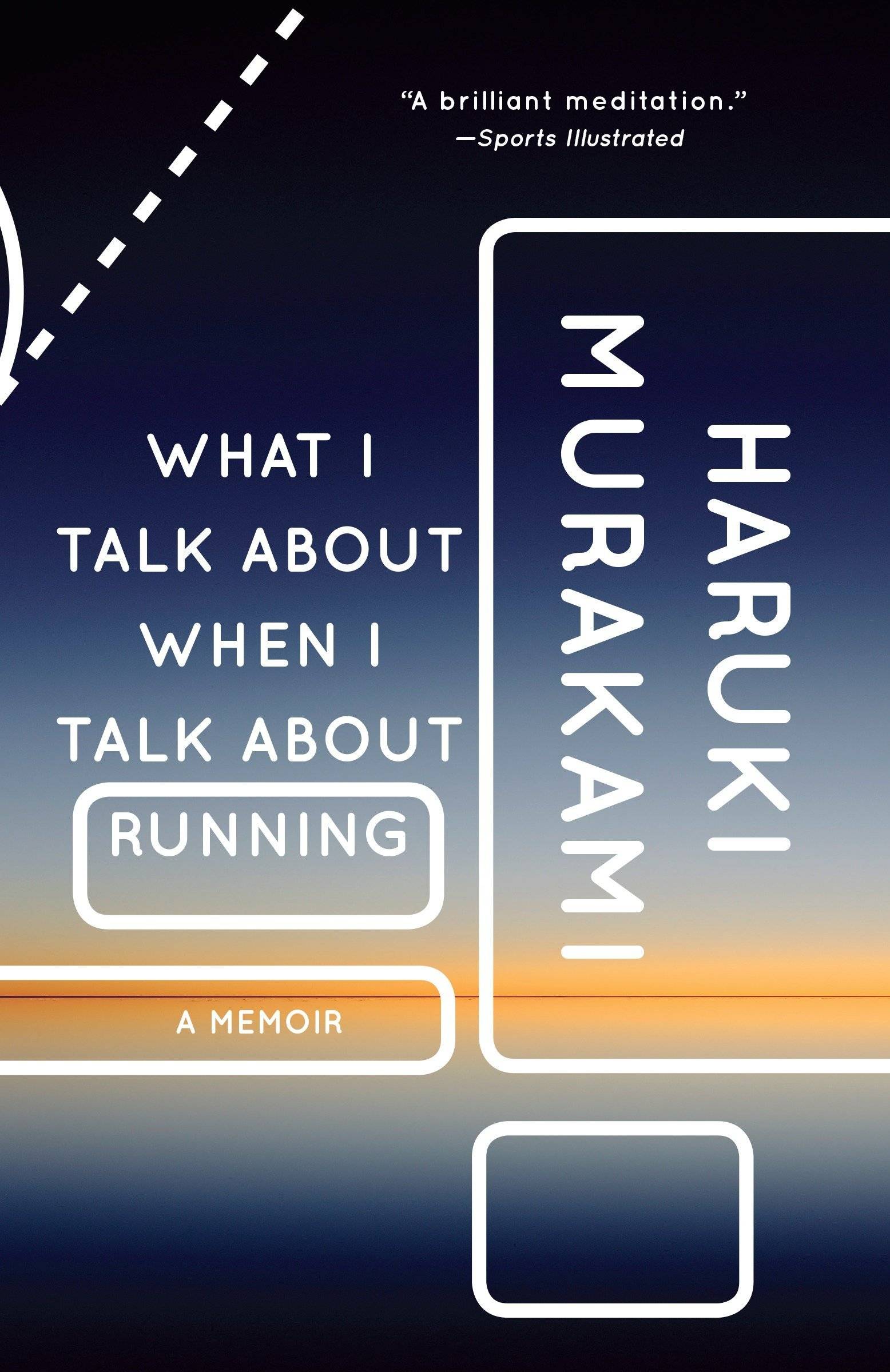 Haruki Murakami is a Japanese novelist and author whose unique voice has captivated readers worldwide for years. As someone who is passionate about both writing and running myself. I was eager to explore further when 'What I Talk About When I Talk About Running' came to my notice.
Author:

Haruki Murakami

Brief summary:

Haruki Murakami's memoir about his intertwined obsessions with running and writing

For whom:

Beginners and professionals

How can it help:

Focus on perseverance and benefits of running

Format:

Paperback, Kindle, Audiobook, Hardcover
One thing that struck me most about this book was how skillfully Murakami connects two seemingly disparate topics - athletics and creativity - in such a profound way. His musings on the therapy inherent in physical activity as well as its meditative potential were particularly illuminating for me personally.
While there were certain points of view presented in 'What I Talk About When I Talk About Running' that did not exactly jive with my own (such as Murakamis' views towards walking during marathons). Overall it remains an excellent resource for anyone interested in exploring the relationship between athletics and artistry further.
Interesting, quirky style of writing

Vivid depictions of places and events

Explains the importance of dedication and perseverance

Focus on the spiritual side of running
The author writes about his unwillingness to walk during marathons, which is a bit annoying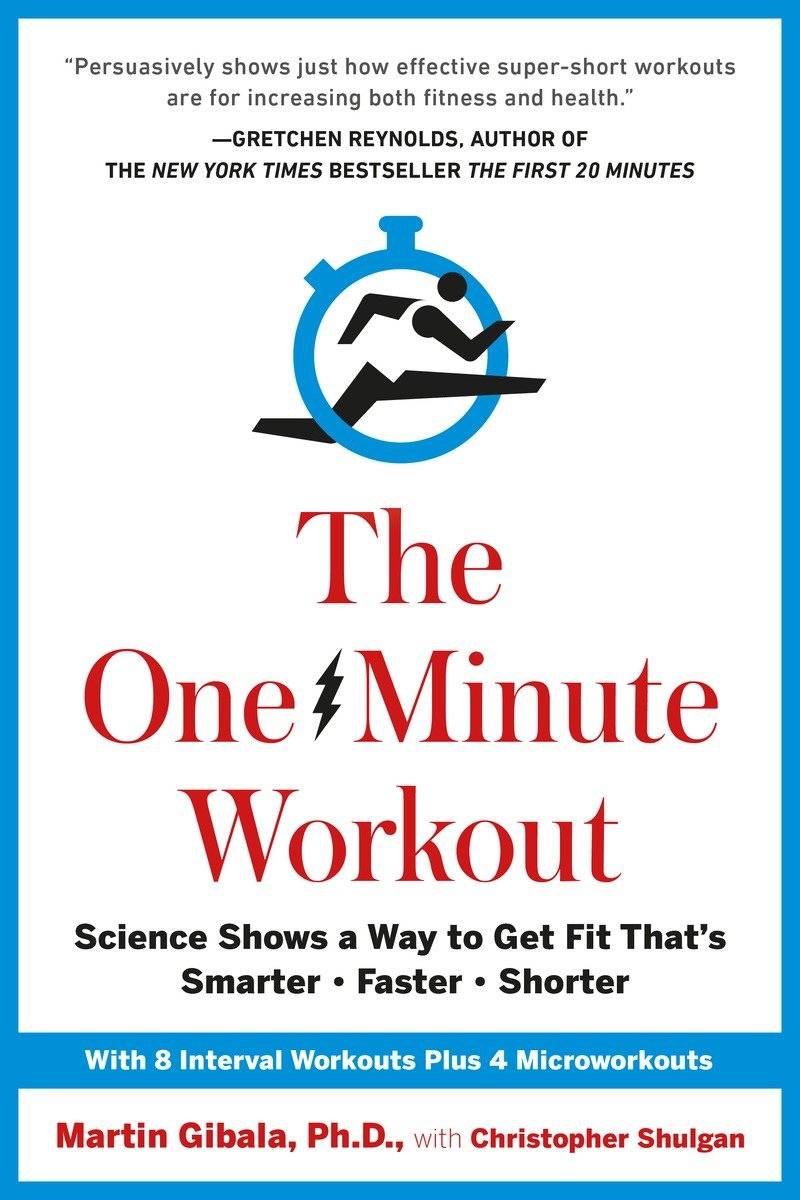 If you do not have time to work out, then this is a book you'll want to read. If you have no time to work out, chances are that you also don't have time to read a book, regardless of how useful it might be. "The one-minute workout", by Martin Gibala and Christopher Shulgan also comes as an audiobook, so you can "read" the book while doing other things. Martin Gibala has an extremely time-efficient approach to exercise programs, and this book will show you that everyone has time to work out and get in shape - even you, you eager beaver workaholic
Author:

Martin Gibala and Christopher Shulgan

Brief summary:

This book was made for people that don't have time to exercise. The author explains how to stay fit and healthy with workout routines that take only minutes to do

For whom:

Beginners

How can it help:

Time-efficient exercises for long-term results

Format:

Paperback, Kindle, Audiobook, Hardcover
Those searching for a concise yet comprehensive guide on how best to approach exercise ought to look no further than "The One Minute Workout", by Gibala and Shulgan. A standout feature of this text is its commitment towards debunking conventional ideas surrounding workout efficacy; instead of advocating solely for long endurance-based workouts as the path forward towards better physical health and appearance, Gibala introduces readers to the power behind high-intensity interval training, or HIIT.
By outlining how brief but intense periods of activity followed by rest yield significant gains, particularly when it comes to cardiovascular fitness rather than narrowly focusing on weight loss, his approach proves especially beneficial. It is allowing people who are short on time (as many often claim not having enough time is a major reason/excuse for not exercising) guilt-free and time-efficient exercises.
As some readers, however, may desire more weight loss-centric information or home-based workout plans adapted to individual needs, it should be noted that "The One Minute Workout" doesn't fully address these topics in depth. Regardless, the book is packed with scientific knowledge, handy tips, and customizable HIIT routines that will prove very useful for those looking to approach exercise on their own terms.
Methodology backed by scientific evidence

Efficient, time-saving workouts

Combination of science and real-life stories and experiences
Not very helpful for weight loss

Not enough home-friendly workouts
Importance of Fitness Books
If you're an avid gym goer, such as me, you might be forgiven for thinking that only nutrition and weights matter. Thankfully, I was proven wrong pretty early in my fitness journey. Talking to people that are more experienced than you, knowing how your body works, and why it works the way it does - all those things are super important if you want to achieve the best results. And the best workout books that are written by experts in their respective fields - they are one way to achieve this in one go.
Fitness books provide inspirational stories that serve as examples while also reminding us how beneficial regular exercise is to maintaining one's well-being. These guides dispel myths surrounding physical activity and nutrition by being based on evidence.
In order to navigate through unyielding streams of conflicting yet enticing health trends with confidence demands substantial knowledge. This is where these sources serve by continuously renewing and providing guided help in our pursuit towards long-term wellness.
Be it your first step or stepping up your game in an already established habit, trustful sources like these have you covered in terms of the necessary resources required.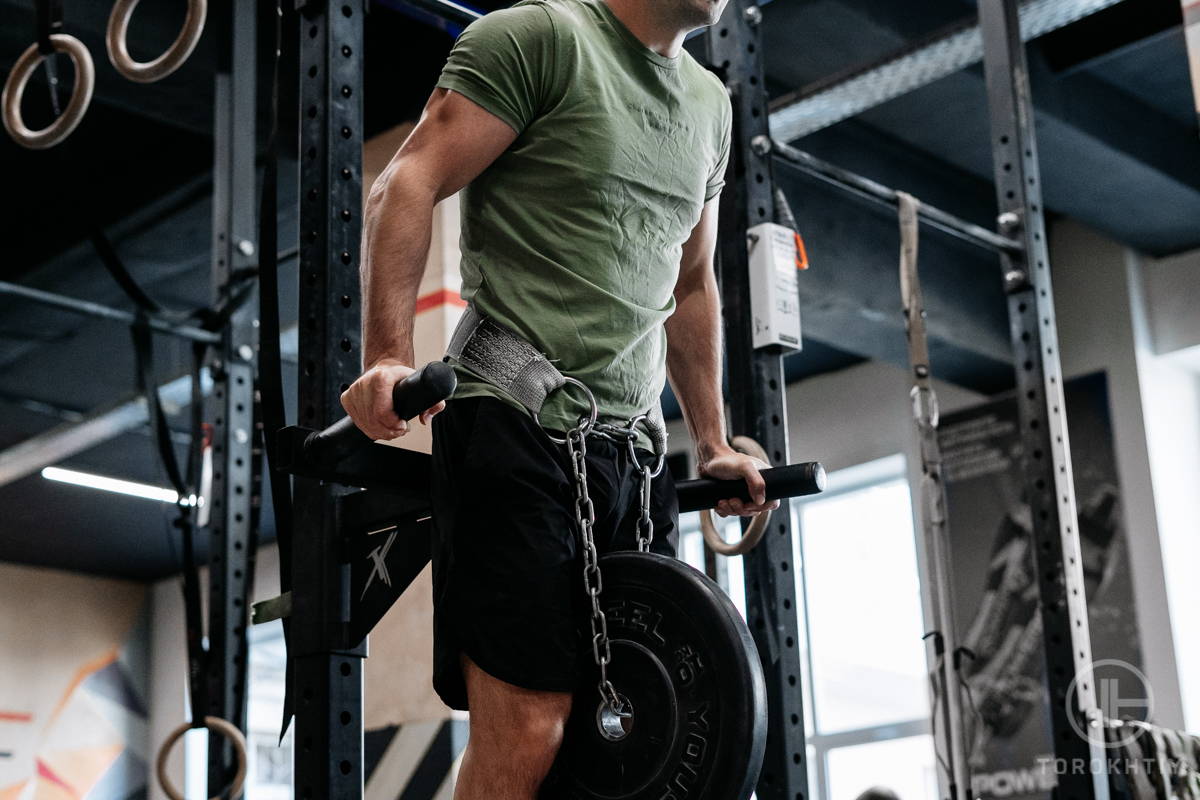 Benefits of Reading Fitness Books
A deeper examination of the advantages offered by health and fitness books in aiding individuals to improve their physical health and well-being is worth our attention.
1. Knowledge and Education
Delving into literature focused on physical fitness affords readers with an array of specialized knowledge pertaining to exercise methodologies, dietary patterns, and holistic wellness practices. This kind of scientific insight allows for empowered decision-making towards one's own health care regime.
2. Goal Setting and Tracking
Fitness literature can be highly beneficial in enabling individuals to establish objectives, develop tailored exercise regimes and nutrition plans, as well as monitor their advancements. Moreover, fitness books instill a sense of satisfaction and clear purpose.
3. Motivation and Inspiration
The pages of books about fitness brim with inspiring accounts of triumph and stories that motivate us to exceed our capabilities.
Critical sources of information on physical health, contemporary fitness guides dispel falsehoods and fallacies, enabling people to navigate obstacles effectively through well-informed decision-making.
Promoting physical fitness is crucial for maintaining good mental health. Books that explore this subject matter usually emphasize the psychological aspect of wellness, which includes extensive guidance on reducing stress levels, practicing mindfulness approaches, and elevating overall emotional durability.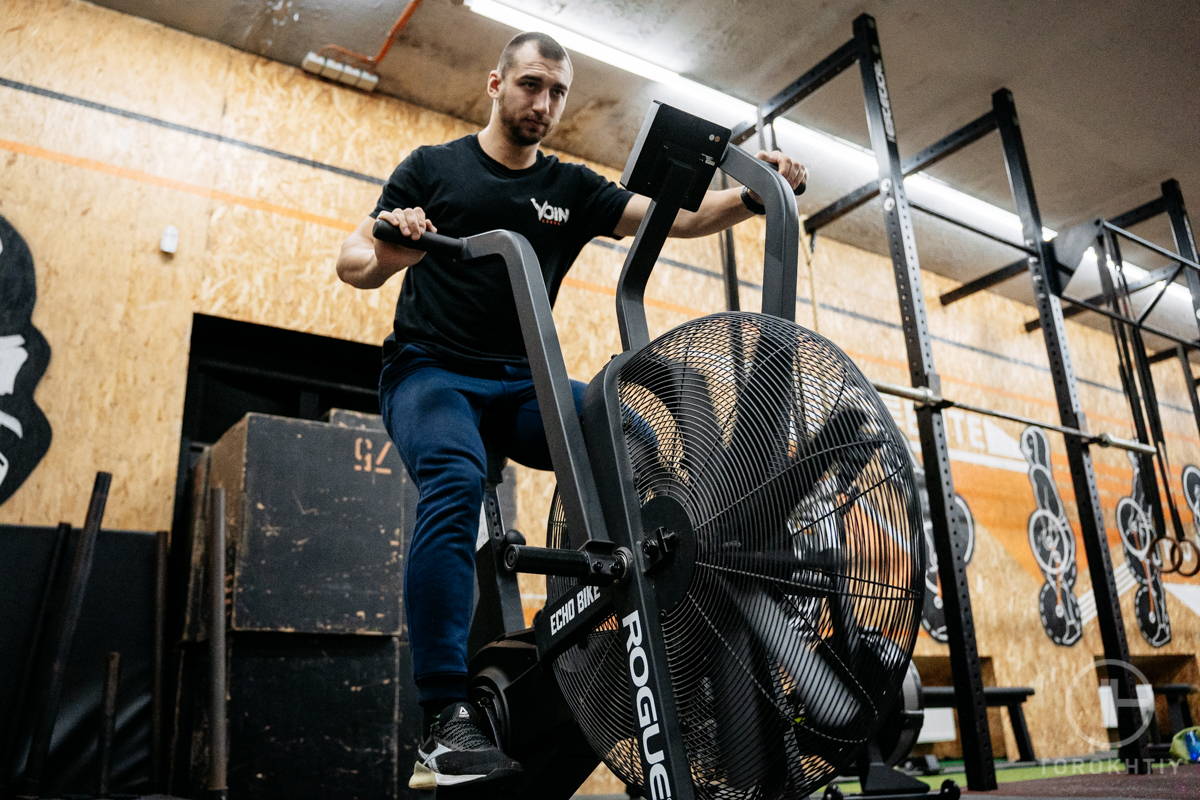 Choosing the Right Fitness Book
It's no secret how important it is to choose the right workout program if optimum physical health is what you desire. Equally, however, valuable are inspirational texts designed explicitly to get you pumped up on those days when hitting the gym feels like an impossible task. If you feel like you need help choosing motivational literature - here's a quick rundown of my go-to thinking process - hopefully aiding you too in selecting suitable material.
It is important to take into account your fitness level when selecting a book. There exist options that are tailored for beginners, intermediate, and advanced levels depending on how much experience you have in the field.
A crucial aspect that should not be ignored when approaching fitness literature is researching the author's background and expertise. Be sure to select publications created by recognized authorities in the industry such as certified trainers, nutritionists, or athletes.
To ensure wise book purchases, you should contemplate content, quality and costs before taking action. To get the best out of your investments in terms of written works consider opting for pricier well-written compositions offering extensive research data.
4. User Reviews and Ratings
In order to evaluate the relevance and utility of a book. Consider exploring ratings and reviews. To gain added perspective seek out accounts of how various individuals have personally benefited from the content in the form of positive feedback and testimonials. And when looking at reviews and ratings, while it's generally good to ignore those 1/10's, it is usually also good to skip the 10/10's as well. Take a closer look at what the average Joe thinks to make a balanced and informed decision.
5. Up-to-Date Information
For optimal adherence to present-day practices and recommendations pertaining to fitness. Things change. New scientific discoveries are being made daily. And things that used to be good are bad now, and vice-versa. It would be wise to select a guidebook featuring updated research material and industry norms. In doing so. You'll be staying in sync with present-day developments.
You can more easily anticipate procuring an effective fitness manual catered to their specific needs and goals by adhering to these valuable recommendations. Or, just go for one of the books I've listed.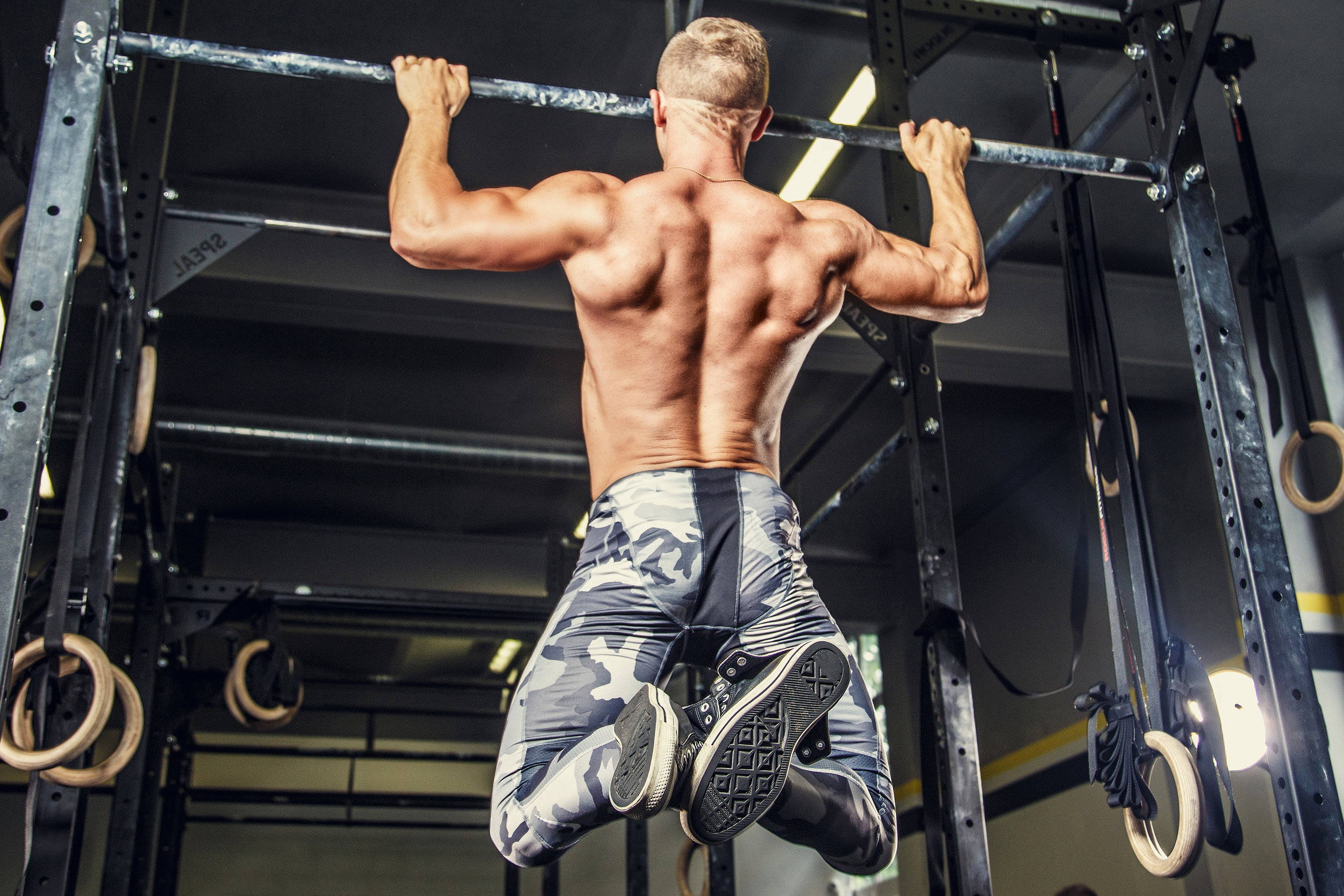 What should I train to be fit?
It takes a whole-body approach to be fit. That includes consistent cardiovascular activity (e.g., cycling, running), strength training (via weights or calisthenics), and flexibility/mobility/balance enhancements through regular stretching/yoga sessions. To achieve the best fitness results, combine these activities with proper nutrition intake and ample rest. By taking into account the oversimplified fact, "If you burn more calories than you take into your body, you will lose weight, and if you take in more than you're able to burn off, you'll gain weight." it is much easier to keep in mind what and how much you should be eating.
One foolproof way of staying fit is consistency. With a commitment to keeping up with regular exercise routines - including varied workouts that target specific muscle groups - anyone can achieve healthier results. Eating right also plays a huge role; fueling up with perfectly balanced amounts of fresh fruits and vegetables along with enough lean protein as well as complex carbs like whole grains will ensure maximum benefits out of all those sweat sessions!
Taking time for rest days or adjusting intensity when needed will prevent injury or burnout before really getting started on true progress made through SMART (specific measurable attainable realistic timely) goal-setting towards success at every hurdle.
Who would've thought that you can improve your general fitness by reading a book (or in my case, listening to a book). To explore the world of literature centered on well-being through exercise and nutrition is an ideal approach to gaining knowledge, inspiration, and guidance for those committed to improving themselves physically. One standout from this genre of writing is my Top Pick choice - "Fitness Confidential".
Being replete with personal anecdotes and valuable insights alongside its uniquely comedic approach the book uses renders it an optimal selection from among many other good options available.
Therefore I ask you, the READER of this article - which books on fitness and nutrition have you READ that have benefited your health or fitness? Which books have been instrumental in shaping your fitness-related experiences thus far? Do any hidden treasures stand out amidst the vast array that deserves more attention?
I would like to know if you've read any of the seven books from my list, and what you thought of them. I'd also love it if you can recommend a gemmed book to me - one that you feel should be on this list. And do tell me in the comments section below!
Effects of Exercise to Improve Cardiovascular Health // NCBI: https://www.ncbi.nlm.nih.gov/pmc/articles/PMC6557987/
Benefits of Physical Activity // CDC: https://www.cdc.gov/physicalactivity/basics/pa-health/index.htm
Exercise for Mental Health // NCBI: https://www.ncbi.nlm.nih.gov/pmc/articles/PMC1470658/
Cardio Exercise // Harvard Medicine School: https://www.health.harvard.edu/exercise-and-fitness/cardio-exercise
Introduction to Strength Training // PennState: https://research.med.psu.edu/oncology-nutrition-exercise/patient-guides/strength-training/
Impact of 10-weeks of yoga practice on flexibility and balance of college athletes
// NCBI: https://www.ncbi.nlm.nih.gov/pmc/articles/PMC4728955/
A nonrestrictive, weight loss diet focused on fiber and lean protein increase // NCBI: https://pubmed.ncbi.nlm.nih.gov/29704862/
With over 20 years in Olympic Weightlifting, our team does its best to provide the audience with ultimate support and meet the needs and requirements of advanced athletes and professional lifters, as well as people who strive to open new opportunities and develop their physical capabilities with us.
All products we select are primarily approved and tested by the Olympic Weightlifting Champion Oleksii Torokhtiy. Under his guidance, we provide honest and reasonable assessments of the products we review by checking their characteristics, packaging, design, comfort and durability features, and general product rating. We select products from only high-quality and trusted sports brands, thus vouching for their quality.
The product testing process is described in more detail here
Coach, PRO Olympic Weightlifter
Experience: 26 years
Best Results: Snatch - 208 kg,
C&J - 240 kg
My name is Ihor and I have been a professional weightlifter since 1996. With over 20 years of competition experience, my resume includes European Champion in 2009 and the silver medalist at 2011's Senior World Championships – 105kg division.
I competed at the 2008, 2012 and 2016 Summer Olympics.
After hanging up my own competitive lifting shoes, I decided to share my huge background as a coach. I am currently coaching multiple athletes who are competing at national and international competitions.
Olympic Weightlifting Champion
Experience: 21 years
Best Results: Snatch – 200 kg,
C&J - 240 kg
My name is Oleksiy Torokhtiy. I am a professional athlete with 20 years of experience in Olympic weightlifting. I have won multiple European, and World titles and have taken part in two Olympic Games (Beijing 2008, London 2012).
After finishing my career, I have committed myself to coach, and as of 2022, I've hosted 200+ weightlifting seminars all over the globe. I'm the founder of an international sportswear and accessories brand, Warm Body Cold Mind (my motto), author, and creator of a series of training programs and eBooks.
If you have any questions/suggestions/any other inquiry, you can reach out to us via email - reviews@torokhtiy.com