Whether you've had an intense day at the gym or an exhausting day at work, your muscles become sore and tense. Using different massage gun heads on these pressured areas is probably the best way for instant pain relief.
But massage gun heads can be complicated to understand, so here's an easy guide where you have massage gun heads explained.
Before you learn how to use massage gun attachments, you must know the different attachment types.
The ball, fork, bullet, and flat heads are among the most common percussion massager attachments. Before investing in a massage gun, check its PPM, stroke depth, speed settings, and battery life, among other things.
The ball, fork, bullet, and flat heads are among the most common percussion massager attachments. Before investing in a massage gun, check its PPM, stroke depth, speed settings, and battery life, among other things.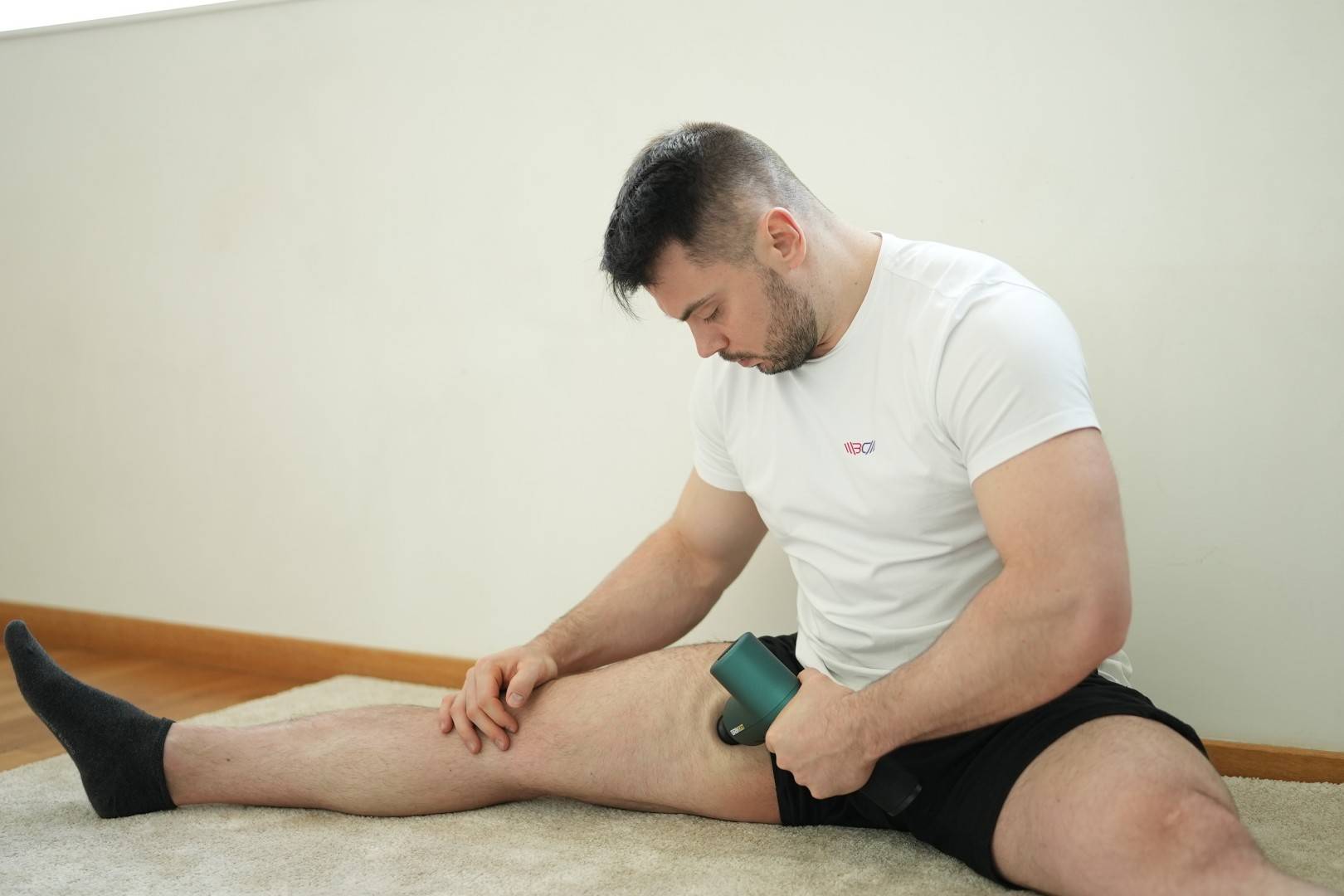 Massage Gun Heads Explained
Regardless of which brand's massage gun you invest in, it will come with various percussion massager attachments. They've got different shapes and sizes, and it's easy to get confused about these massage gun heads uses.
Some common massage gun heads you'll find in almost all boxes are the bullet, the fork, and the ball attachment. The round, flat, and padded extensions are also commonly included in all massage gun kits.
The bullet attachment is named as such because of its shape; it looks like a bullet. This attachment delivers the strongest force out of all the attachments. This makes the bullet attachment ideal for deep-tissue massages.
The small surface area of the head is great for focused massages on precise areas of the body.
I love using it on the soles of my feet after a long day. This head can best be used for shiatsu massages. It's also great for targeted sites on the forearm and shoulders.
Caution: Do not use this attachment on your vertebrae. Your spine is sensitive, and the strong force with which the bullet attachment delivers energy can be potentially dangerous. One wrong blow to your spine can leave you with much more severe clinical issues.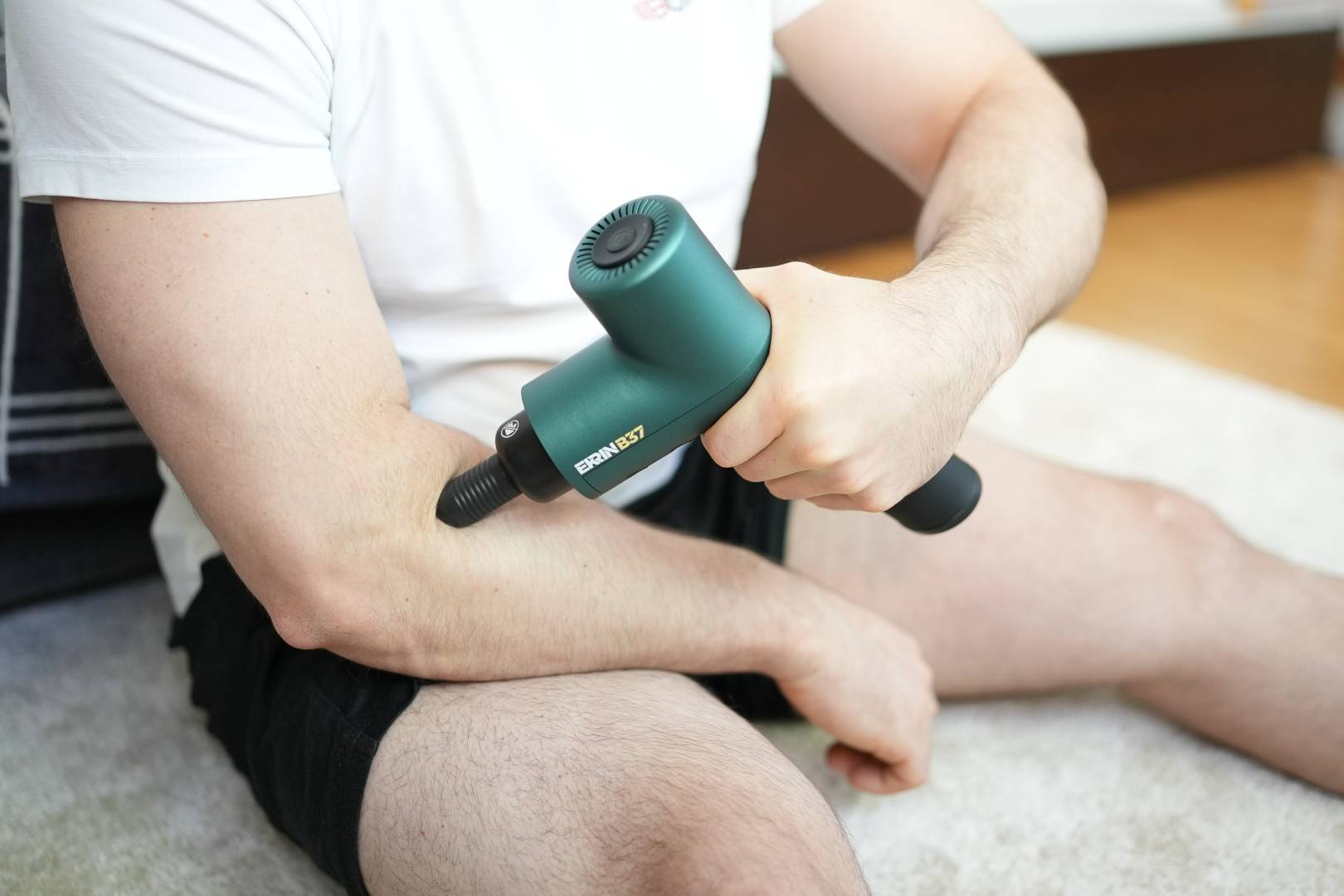 Like the bullet attachment, the fork attachment targets specific muscle areas. It's another essential attachment that comes with all massage guns.
It helps to relieve the same stiffness with the same force as the bullet attachment, except the fork attachment covers a greater area at a time. This makes it better for larger muscle groups, such as the hamstrings, the quads, etc.
After a challenging leg day at the gym, coming home and using this attachment to relieve the tension from these muscles will make this massage gun feel like it's worth every penny spent.
Massage guns are used specifically for relieving tension within the muscles and skin fascia, but they can feel quite uncomfortable on the bone. The fork attachment, therefore, is also the ideal head to massage the muscles and skin on either side of the spine.
Important: As mentioned above, your spine is quite sensitive, so you must massage the area around your spine with caution, even with a fork attachment. Any damage to the spinous processes could result in more pain and potential mobility risks.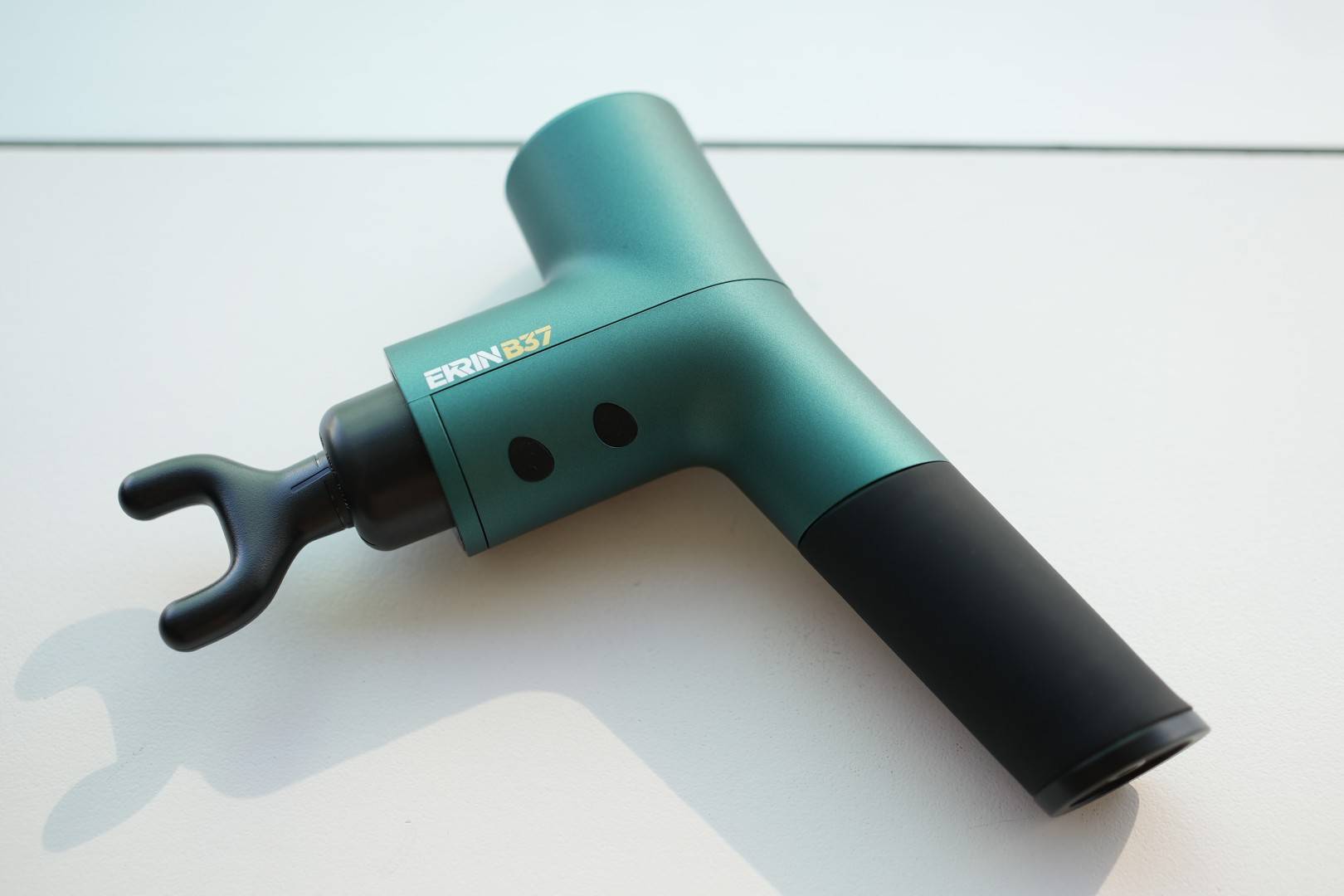 The ball attachment is my favorite. It's great for controlled pressure on different body parts, especially around the more difficult-to-reach edges, such as the anatomical snuff box and the curvature around the elbow.
The ball attachment comes in different variations, depending on which brand's massage gun you're buying. Most massage guns have a hard rubber ball attachment, whereas some have plastic or foam attachments.
Regardless of its material, the ball attachment allows for graded control of the massage. This means that you can control the grade (or intensity) with which the massage gun exerts its force by simply adjusting the head of the ball at different angles.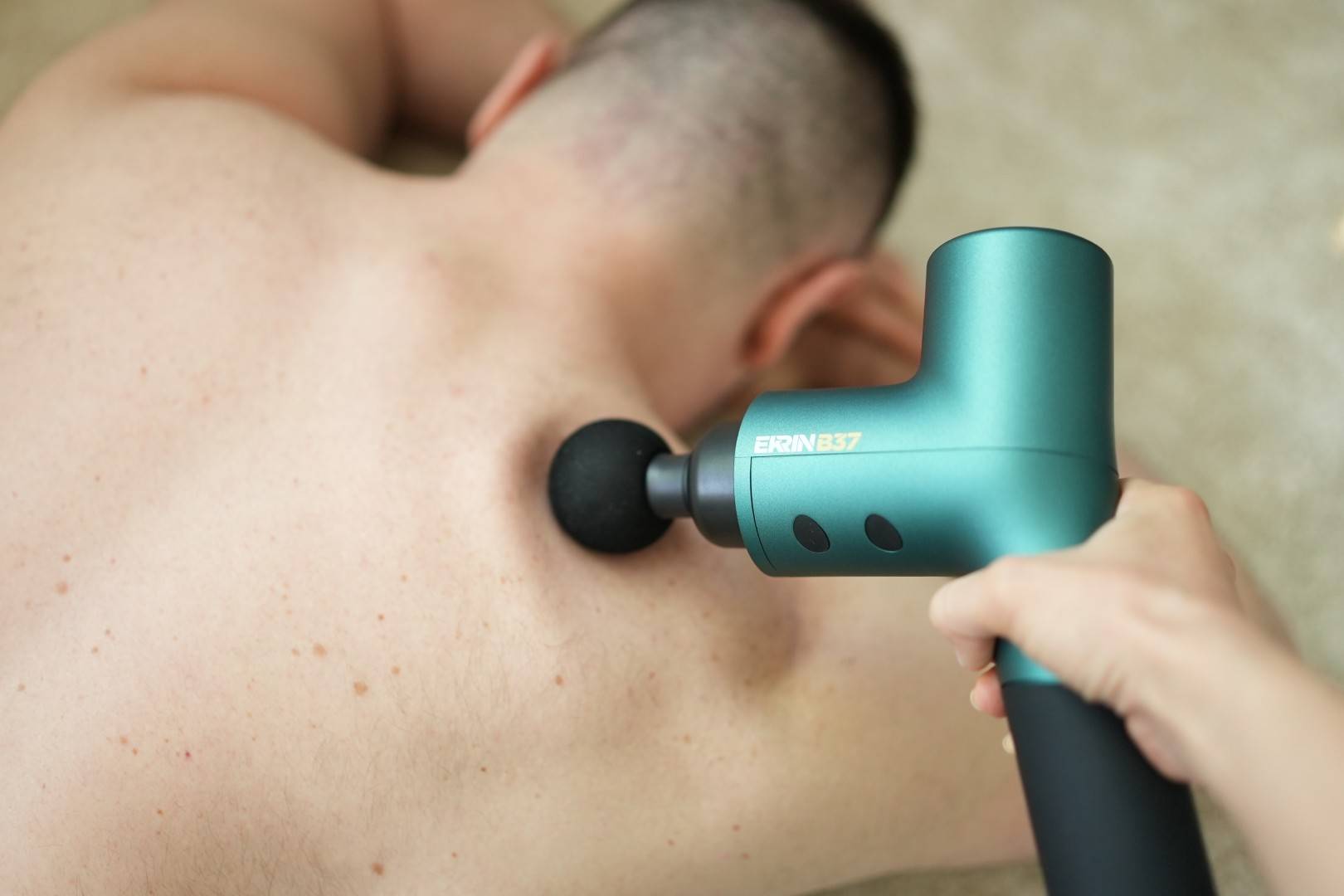 4. The Round Flat Attachment
The round flat attachment is one of the most basic and commonly used massage gun heads. Its flat rounded surface is great for use throughout the body as the greater surface area ensures that the force gets evenly distributed.
The wide head makes it ideal for larger muscle groups. It's similar to the bullet attachment except that it delivers a less intense force, making it suitable for a wide range of audiences.
It's also great for bulky muscle groups such as the calves or biceps that need more of a surface-level massage than a deep tissue one.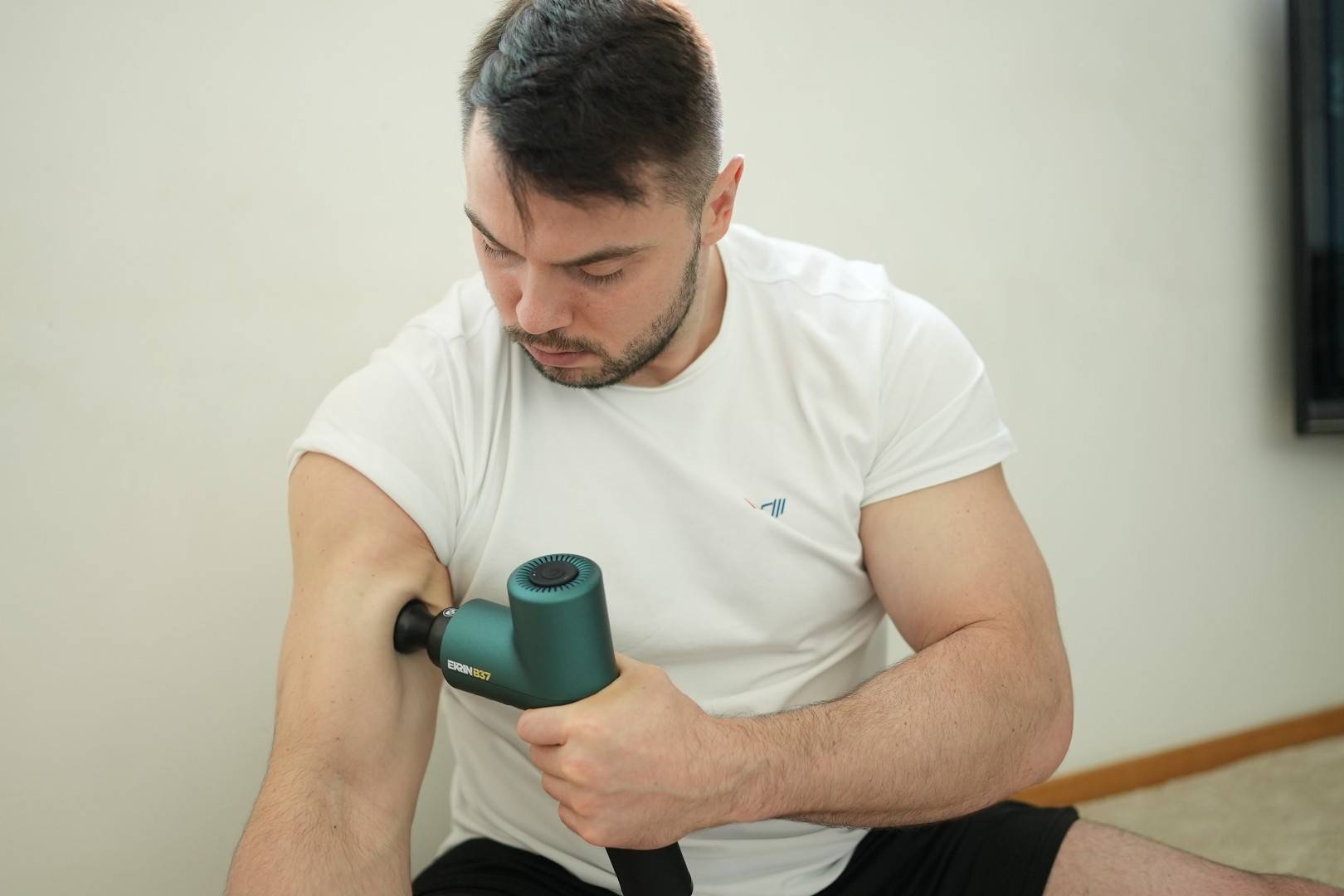 5. Round Padded Attachment
Most massage guns are for tension release from muscles and skin fascia, so what do we do about superficial bone pains? Well, the round padded attachment is made to cater exactly to this.
Whether it be our spine or other bones, a strong blow or constantly pressured percussion, such as those from a bullet or fork attachment, can cause more damage. This attachment's padded surface helps cushion this percussion, allowing for a much less intense force around bony prominences.
This makes it ideal for use throughout the back, including the spine. I love using it around my wrist and the back of my neck after a long exhausting day at work. It helps relieve the pressure, and I don't need to worry about accidentally putting too much pressure.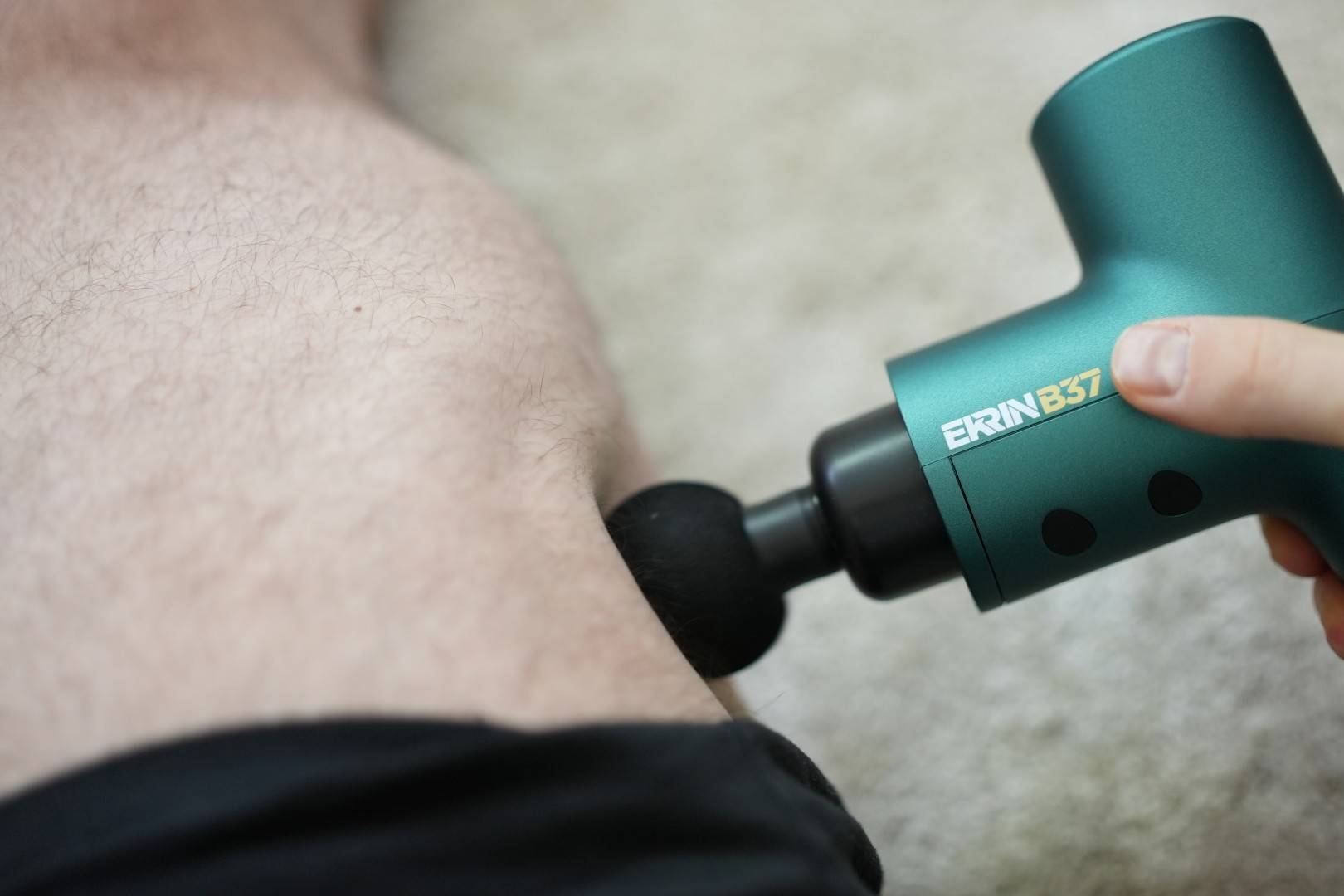 7 Things to Look For in a Massage Gun?
Massage guns are an investment that truly pays off if bought correctly. Every buyer has different requirements and should opt for a massage gun that fits their needs. But some basic things that all buyers must consider are some basic things: the PPM, stroke depth, speed settings, weight, noise, battery life, and various attachments.
1. Percussions Per Minute (PPM)
The massage gun's PPM is a measure of its power. It shows how many times the head of the gun will thump against your skin within a minute. The greater the thumps per minute, the more power the device generates.
Note: Check the balance between PPM and stroke depth before buying a massage gun—generally, the lesser the stroke depth, the greater the PPM.
These allow you to control the intensity with which your massage gun works. Your massage gun must have various speed settings to personalize it according to your requirements.
Speed settings often show as buttons indicating a 1-5 range of a dial that rotates through this 1-5 range. Rarely, some massage guns may even show PPM as a speed setting.
3. Variety of Attachments
This is extremely important because, as discussed above, there are multiple massage gun attachment uses, each with its specific function.
The greater the variety of attachments, the more use you can get out of your massage gun.
The stroke length of a massage gun tells you the depth at which the gun will go with each percussion. The greater the stroke length, the deeper the massage gun is within tissues and muscles.
A massage gun with a greater stroke length is good for deep tissue/shiatsu massages, whereas those with lesser stroke lengths are more suitable for releasing surface tension.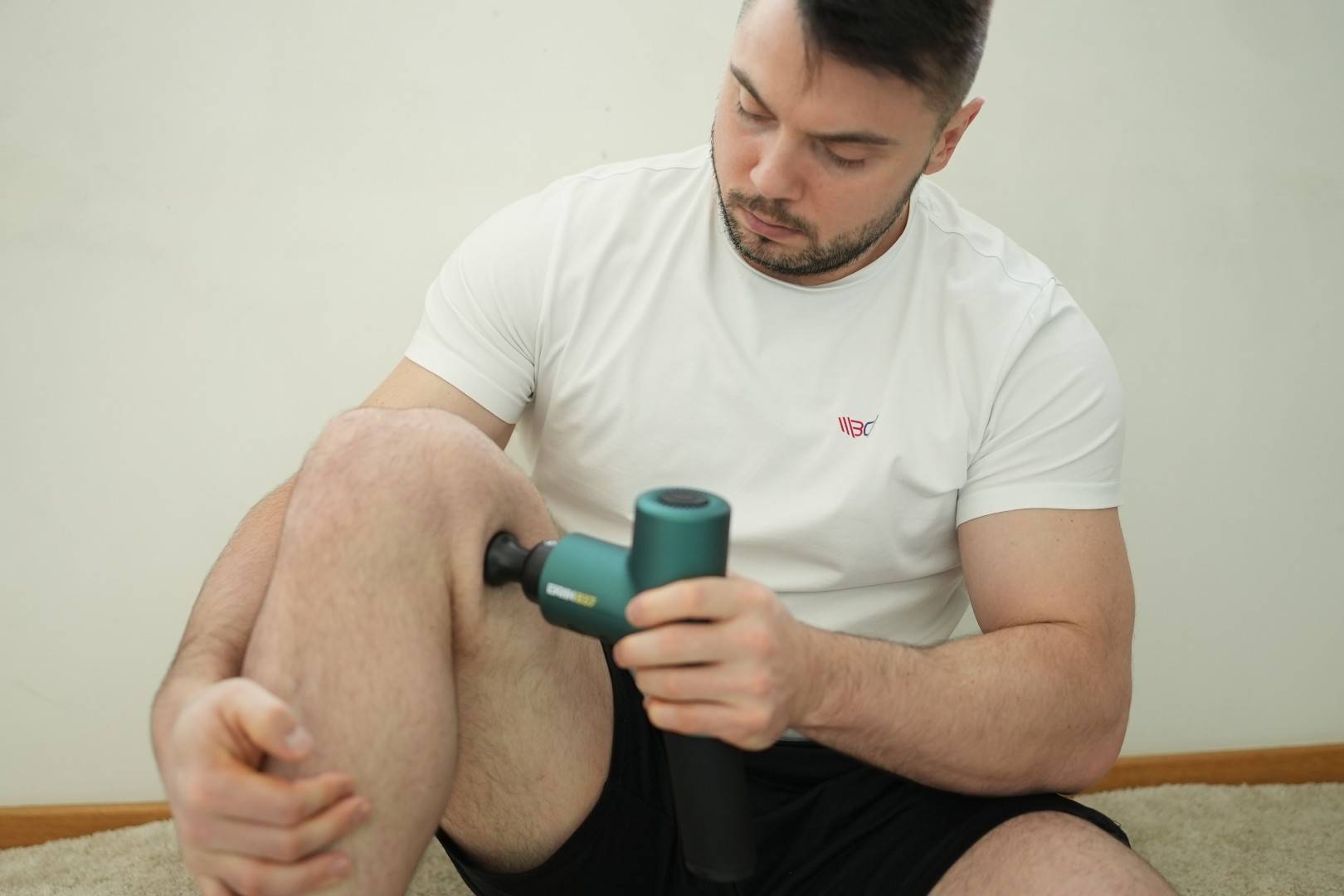 Often overlooked, but weight is an important factor as well. Usually, you'll be using the massage gun on yourself, so if it's too heavy, you'll easily get tired and stop using it.
Alternatively, it won't be as steady if it is too light, especially at higher speed settings.
Your massage gun must have a reasonably comfortable weight for you to hold for an extended time.
Your massage gun should have a good battery life because you shouldn't constantly be worried about charging the device.
If the battery life is low and your massage gun often runs out of power, you'll be less prone to use it as often as a gun with a longer battery life.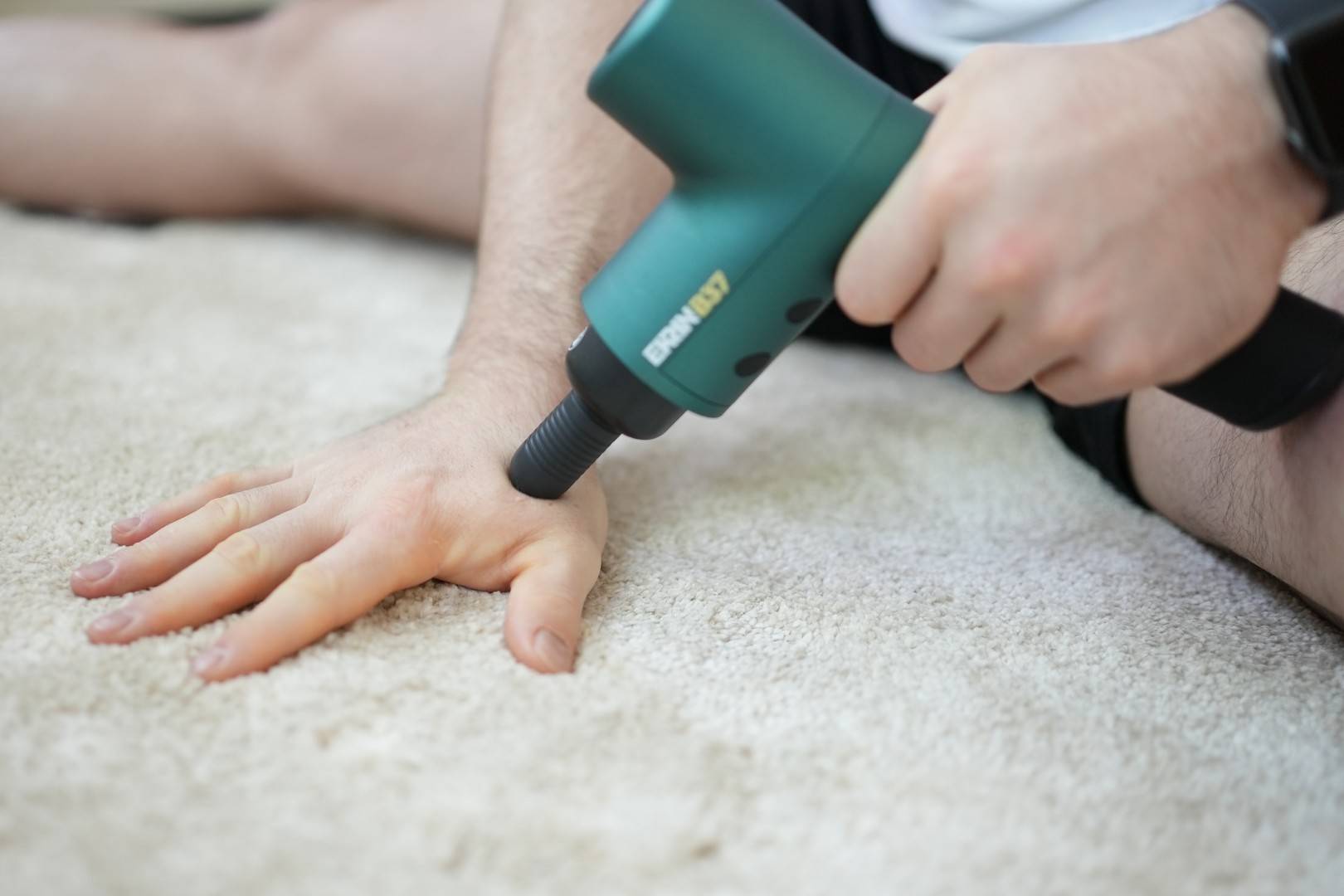 You often use a massage gun when you're tired or in pain. You don't want a loud, noisy device near you in this situation.
Most massage guns come with a noise rating that ranges from 10dB to 70 dB. A quieter massage gun will be more relaxing for you and those around you.
You don't want to trigger your wife's wrath by using a noisy gun next to her while she binge-watches her favorite show.
A Massage Gun We Recommend
There are multiple massage guns on the market, but choosing the right one to invest in is crucial. After much trial and error, I think I've found the best massage gun that isn't only budget-friendly but also has a wide range of features.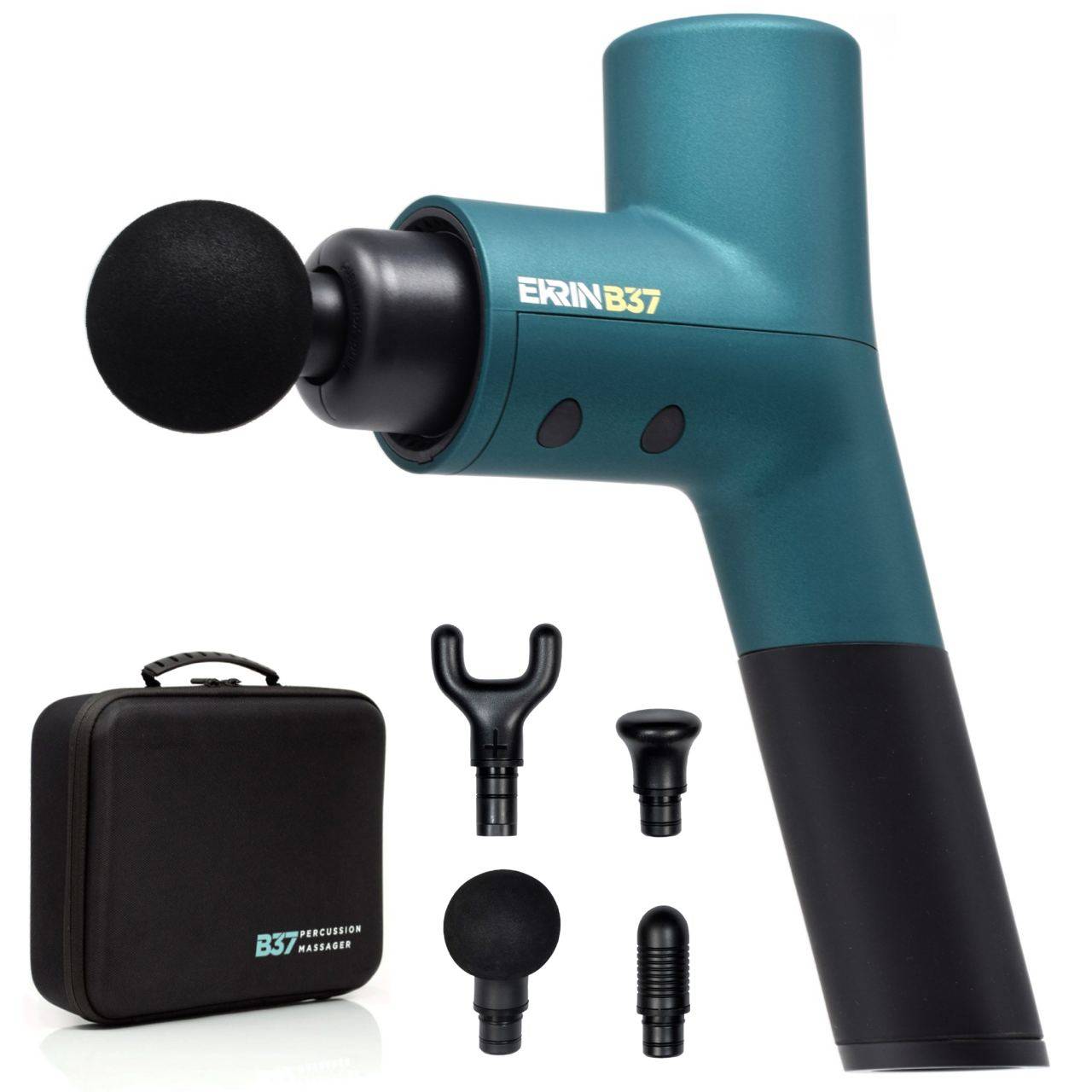 The
Ekrin B37
is one of the best massage guns on the market. Unlike most T-shaped massage guns, the 15-degree angle on the Ekrin gives a better and more comfortable grip. It also lets you easily navigate your way through difficult-to-reach areas.
I also love that it's so quiet that you could even sneak it into one of your university lectures without your professor noticing -just make sure your bag is big enough to carry it.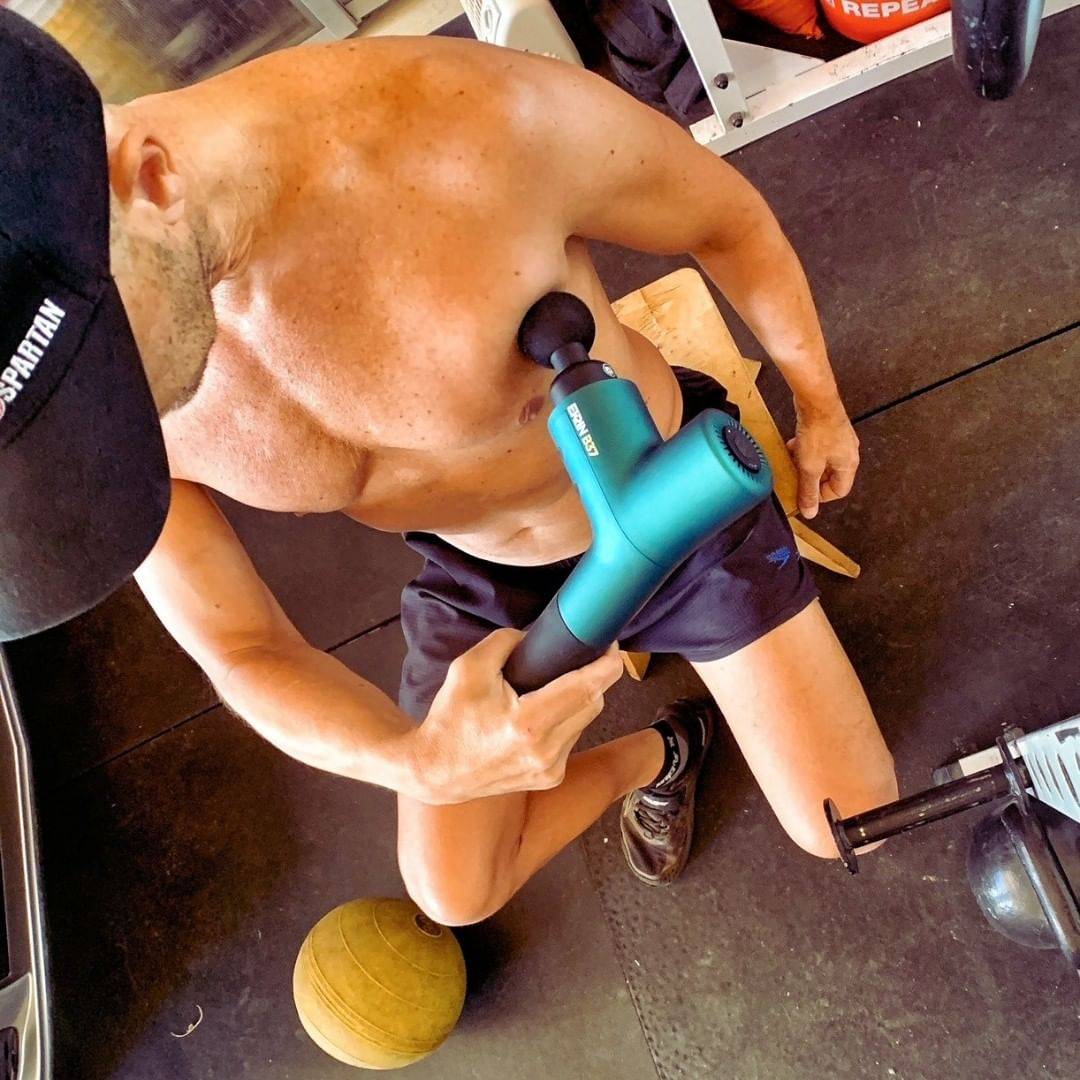 It's travel-friendly and easily fits into your suitcase or gym bag. The 8-hour-long battery life also allows you to get multiple uses before charging it again.
The five speeds and four attachments allow you to personalize the settings on the massage gun according to your preference.
Which Massage Gun Head to Use for Upper Back?
Your back is a sensitive area of your body, especially since it includes the spine. The flat or sphere massage gun heads are the best option for the upper back since they deliver a well-distributed force throughout the area.
Is it OK to Massage Gun Lower Back?
Yes, using a massage gun on your lower back is okay as long as you're not massaging your spine directly. Your spine is sensitive, and the massage gun heads usage could potentially hurt your spine. So anywhere around that is fine.
In conclusion, massage guns can be quite useful, but you must first understand the right massage gun head. While the bullet and fork attachments are great for deep tissue massages, the round padded and ball attachments are more suited for superficial tension release.
Before investing in a massage gun, check its stroke depth, PPM, speed, noise, and battery life settings, among other specifications.
Comment below which feature matters the most to you in a massage gun.
Effects of Shiatsu in the Management of Fibromyalgia Symptoms // NCBI: https://pubmed.ncbi.nlm.nih.gov/23830713/
Functional Anatomy of the Spine // NCBI: https://pubmed.ncbi.nlm.nih.gov/27430435/
Spinous Process Definition // SpineHealth: https://www.spine-health.com/glossary/spinous-process
Anatomical Snuff Box // PhysioPedia: https://www.physio-pedia.com/Anatomical_snuff_box
Theragun Massage Gun Therapy // AccelPerfomance: https://accelperformance.com/theragun-massage-gun-therapy/
My name is Ihor and I have been a professional weightlifter since 1996. With over 20 years of competition experience, my resume includes European Champion in 2009 and the silver medalist at 2011's Senior World Championships –105kg division.
I competed at the 2008, 2012 and 2016 Summer Olympics.
After hanging up my own competitive lifting shoes, I decided to share my huge background as a coach. I am currently coaching multiple athletes who are competing at national and international competitions.