One of the most important aspects of working out is warm-up before you start lifting those heavy weights. While it could be tempting to simply jump into your workout routine, incorporating lat stretches can loosen tight lats and prevent injury to the muscles. It might seem inconvenient, but being sidelined due to an injury would be even more frustrating.
What Are Lat Stretches? One of the most important muscles in your back is the lats or latissimus dorsi as it is known in the scientific realm. This muscle is heavily responsible for the V-tapered look most people desire when working out. Lat stretches are a subset of stretches that directly target this muscle group and help to loosen them up.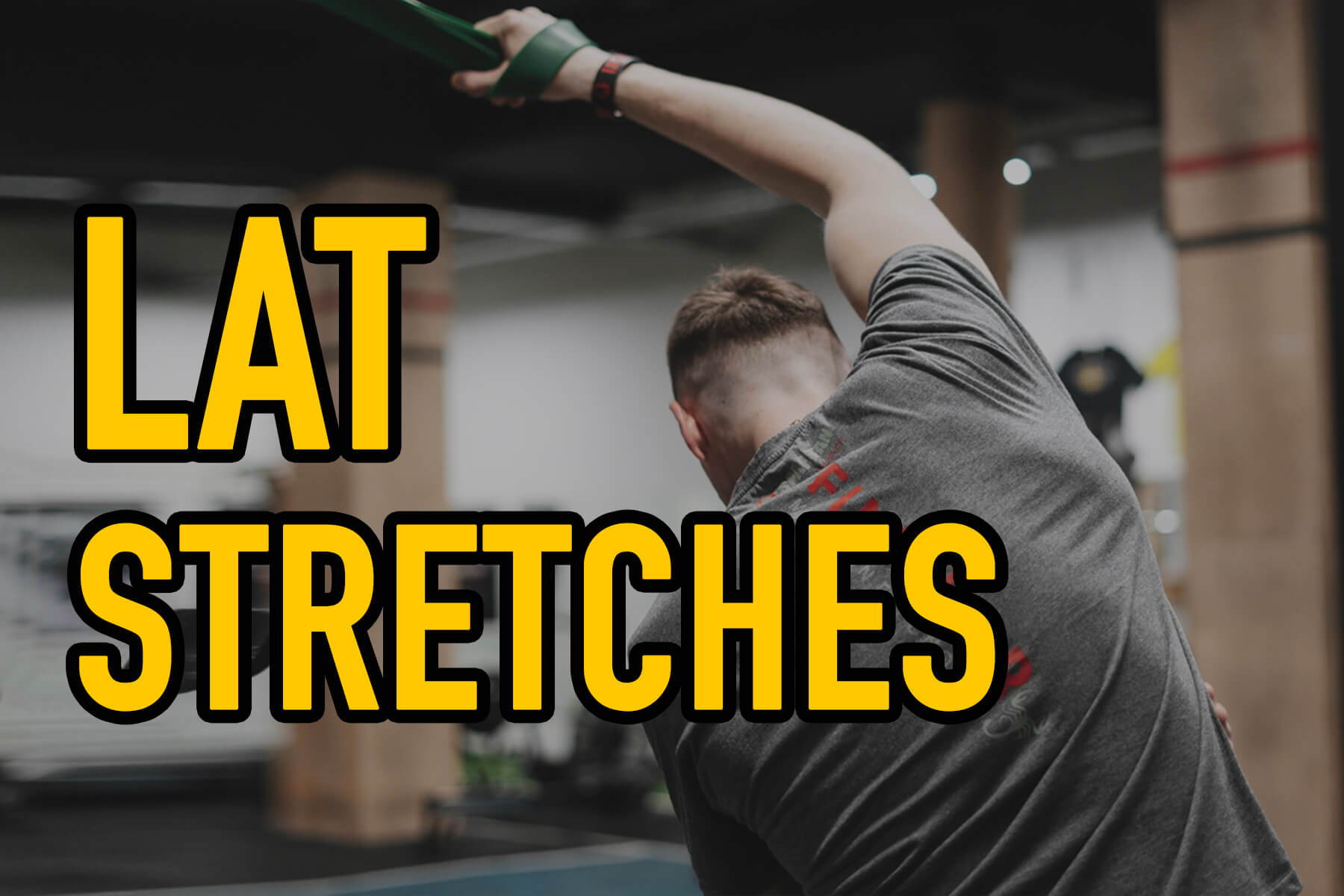 While this is a time-consuming process, we will explore in-depth why lat stretches are one of the most important warm-ups you can do!
To understand what lat stretches are, we should look at the lat muscle itself. The muscle targeted during these stretches is known as the latissimus dorsi, which is one of the most important muscles in the back. The lats are activated during many body movements and it is responsible for the V-tapered look many athletes desire. It is also responsible for a few important things like:
Spinal stability
Posture
Shoulder strength
Back Strength
Lat stretches will offer you the opportunity to stretch out these muscles and loosen them before working out. Tight lats can impair plenty of movements, which could make working out or even doing everyday movements much harder than they need to be.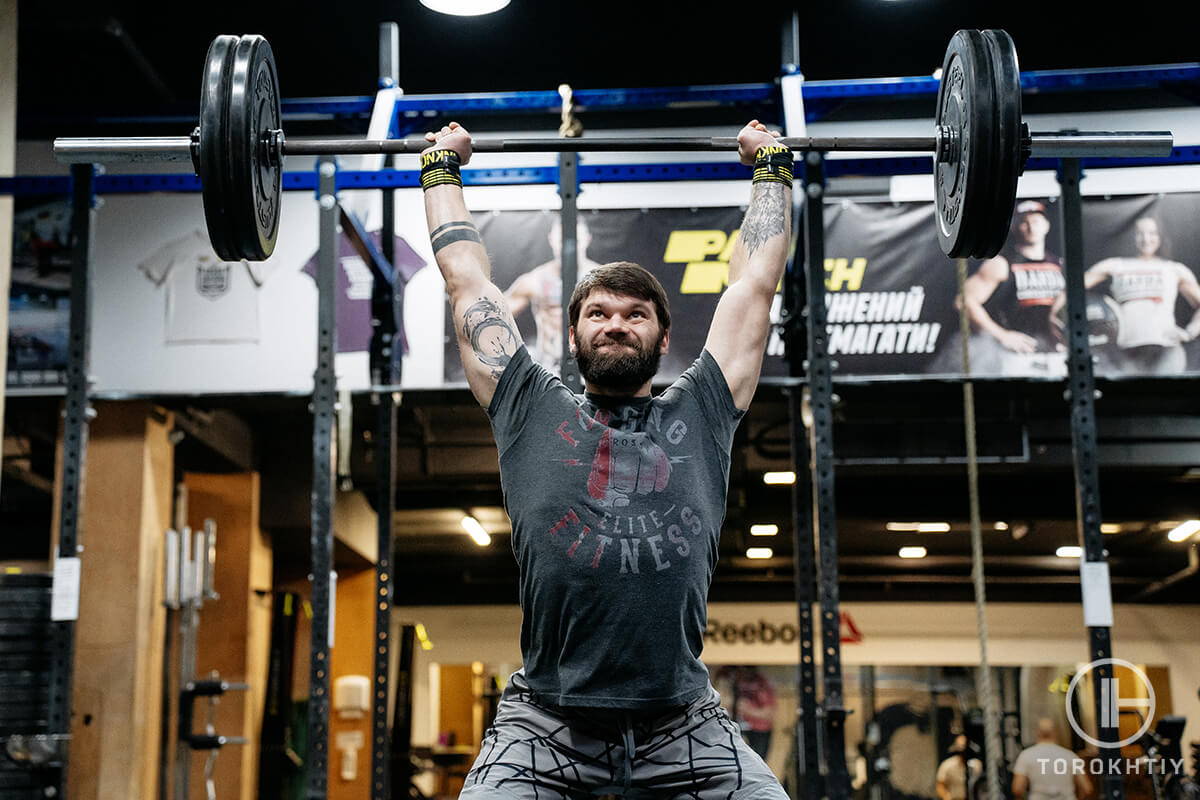 One of the most frustrating things you can deal with is tight lats, which often hinder movement and prevents you from freely performing certain tasks. There are a couple of things that can contribute to you having tight lats, which can be due to exercise and your lifestyle.
One of the first things that affects the tightness of the lat muscles in individuals would be their daily lifestyle. Most people, especially those doing desk jobs will often sit behind a computer screen for the largest part of their lives. Since many people slouch over their keyboards, it puts the lats in a position where the muscle would tighten. If you don't stretch them out, it would often lead to muscle tightness.
Have you ever felt like your muscles feel like they are in a constant state of contraction the next day after working out? This is one of how your lats can also become tight.
If you have trained your back muscles the previous day, you could also be dealing with muscle soreness and muscle stiffness. After working out, you have a build-up of lactic acid in the muscles and this happens as the body converts glucose into energy. The buildup of lactic acid is often a result of low oxygen levels in the body.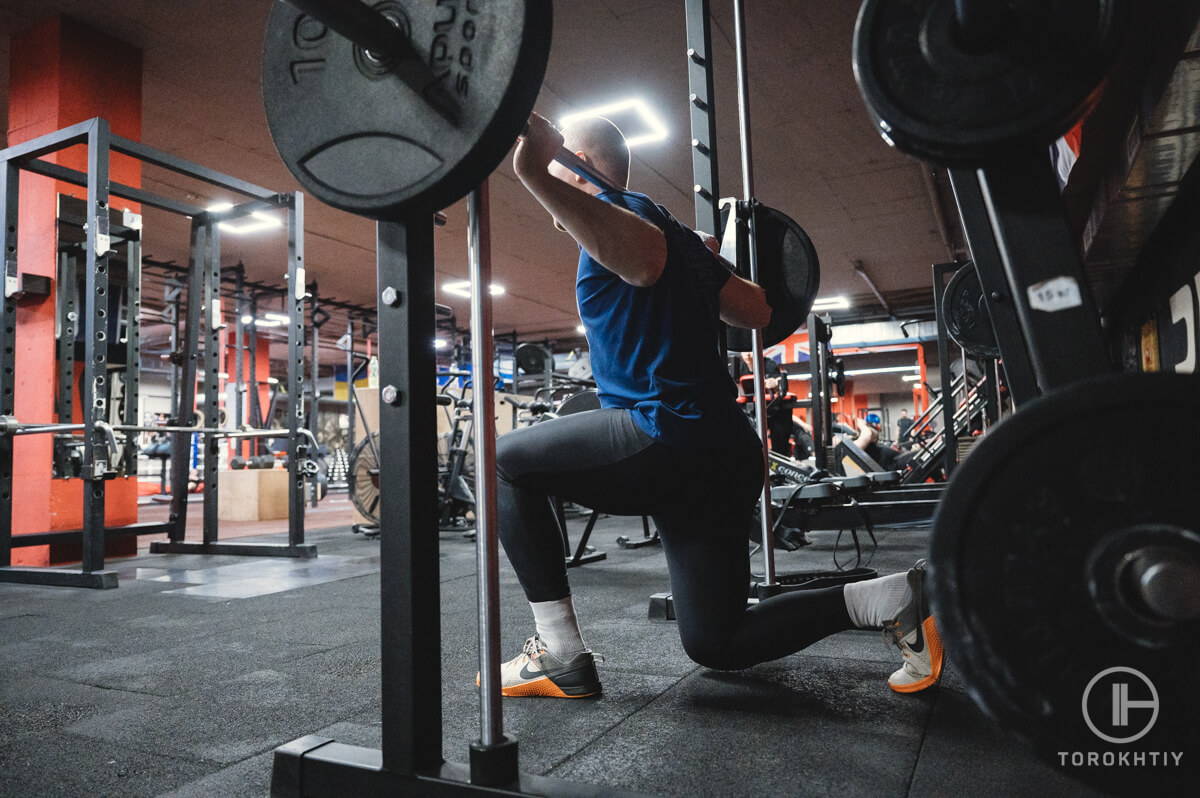 Finally, there are a few sports that could also contribute to tight lats. Luckily, most sports include stretches that would help to overcome this, but the following sports could have a detrimental effect on your lat stiffness:
Cycling: Due to the overarching movement or gripping of the handlebars tightly
Gardening: Gardening often requires you to be in uncomfortable positions without realizing
Rock climbing: Rock climbers are more focused on being safe than their posture, which could lead to lat stiffness
Driving: Professional drivers spend a lot of time sitting behind the steering wheel in a slouched position
Almost any sport that requires you to be in an unnatural position for prolonged periods could cause tension and stiffness in the lats. Due to this reason, many competitive sports would focus on stretching and warm-up exercises before they start the sport.
Why Should You Make Lat Stretches An Exercise?
Once you have identified that lat stretches work, you might want to incorporate them into your daily routine. If you are still a bit unsure about the benefits of lat stretches, here are a couple of reasons why you might want to incorporate lat stretches into your exercise routine:
Improve Flexibility/Mobility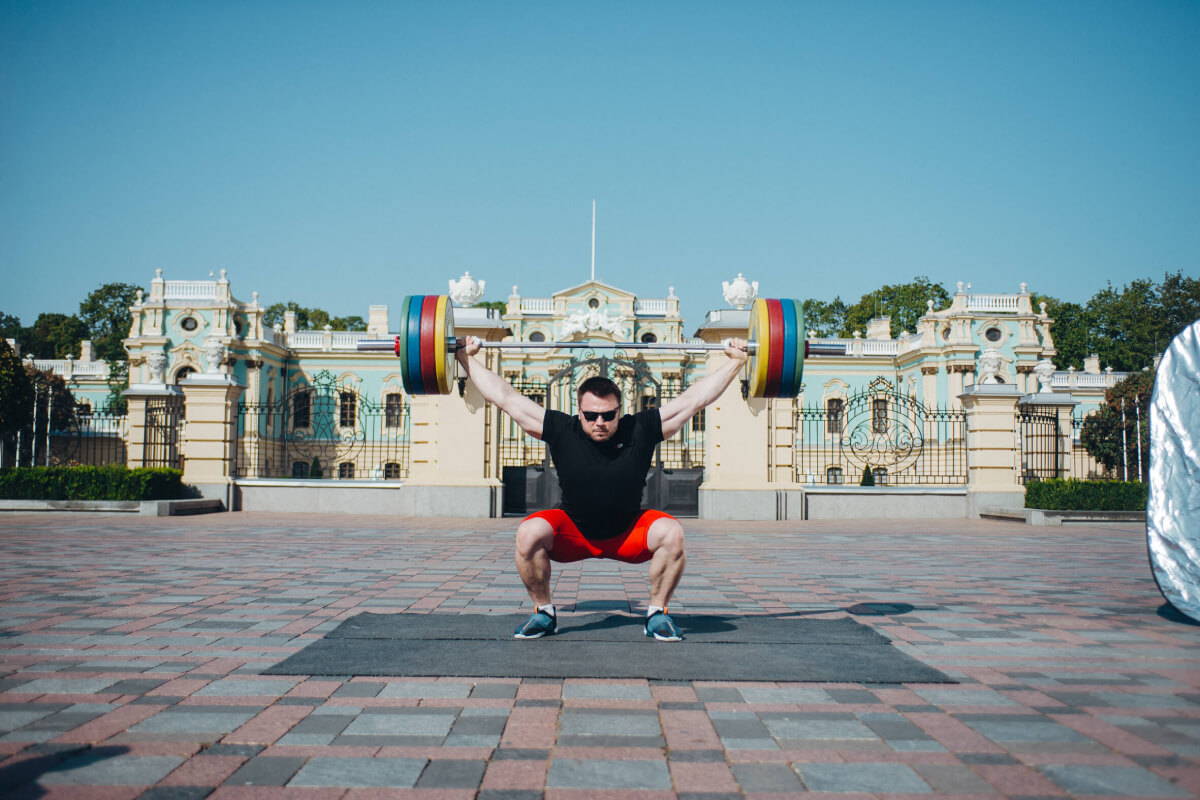 The Latissimus dorsi is also referred to as "accessory breathing muscles". One of their main functions is to enhance the trunk movements inside the body, which is needed during inhalation or exhalation. Thanks to their positioning, the lats can expand the circumference of the rib cage during the inhalation process, which helps improve air intake.
It also decreases the circumference of the trunk during exhalation, which helps you squeeze more air out of the body. If your lats are tight, they may not be able to provide you with this level of assistance, which could prevent perfect breathing movements.
The lats are highly affluent when it comes to their effect on the posture of someone. The lats connect the upper back of an individual to the front of the shoulders and when they become tight, they could lead to a rounded shoulder position. Not only will they make you slouch over when moving, but in some cases, they can even cause some pain.
The pain is felt through the mid-upper back, generally resonating from between the shoulder blades. Pain will feel persistent and it will become annoying, due to the inability to freely move around as needed. You might not feel the pain immediately, but when referring to some of the lifestyle causes, these could lead to the pain kicking in after a few months.
By doing lat stretches, you loosen the lat muscles and stretch them out. This allows you to walk with your shoulders back and have a much better posture in your movement. When the lats are stretched out, they will not protract constantly and force you into slouching position.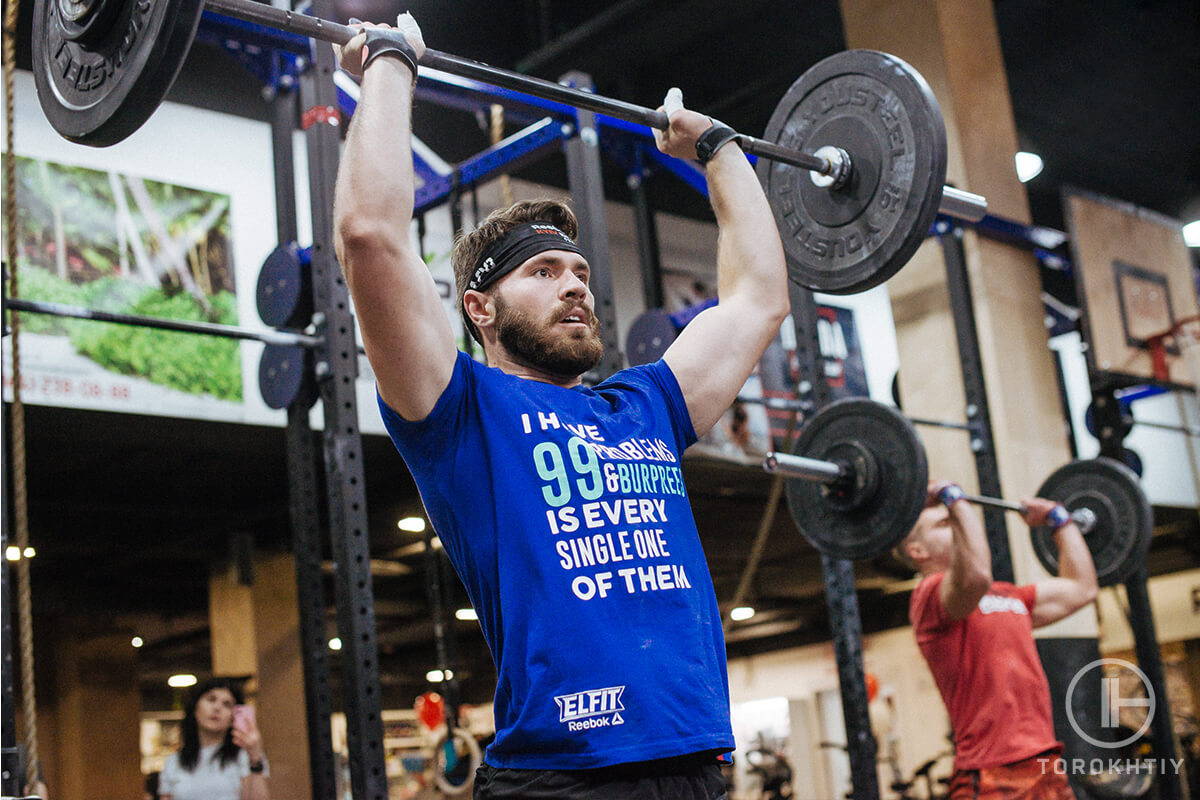 Better Recovery Time For Athletes
Nothing would be more satisfying than increasing your recovery time in the gym. Not only does this give you an added edge over your competitors, but you can hit the same muscles more frequently.
Lat stretches are shown to reduce and even remove the residual post-workout tension. It helps to get rid of the lactic acid and stretch out the muscles, which would lengthen them over time. Not only will this be a great benefit, but the reduction in soreness the following day, gives you more motivation to push when you hit the gym again.
Quicker and faster recovery is the way to go when you want to quickly improve your overall muscular strength and workout performance.
Dynamic Vs Static Lat Stretches
There are two types of lat stretches that you can choose to perform and both of these will vary in intensity and movements. Depending on your capabilities, you can start with static stretches and work your way up to a more dynamic form of stretching. However, each will vary from one another and have different benefits: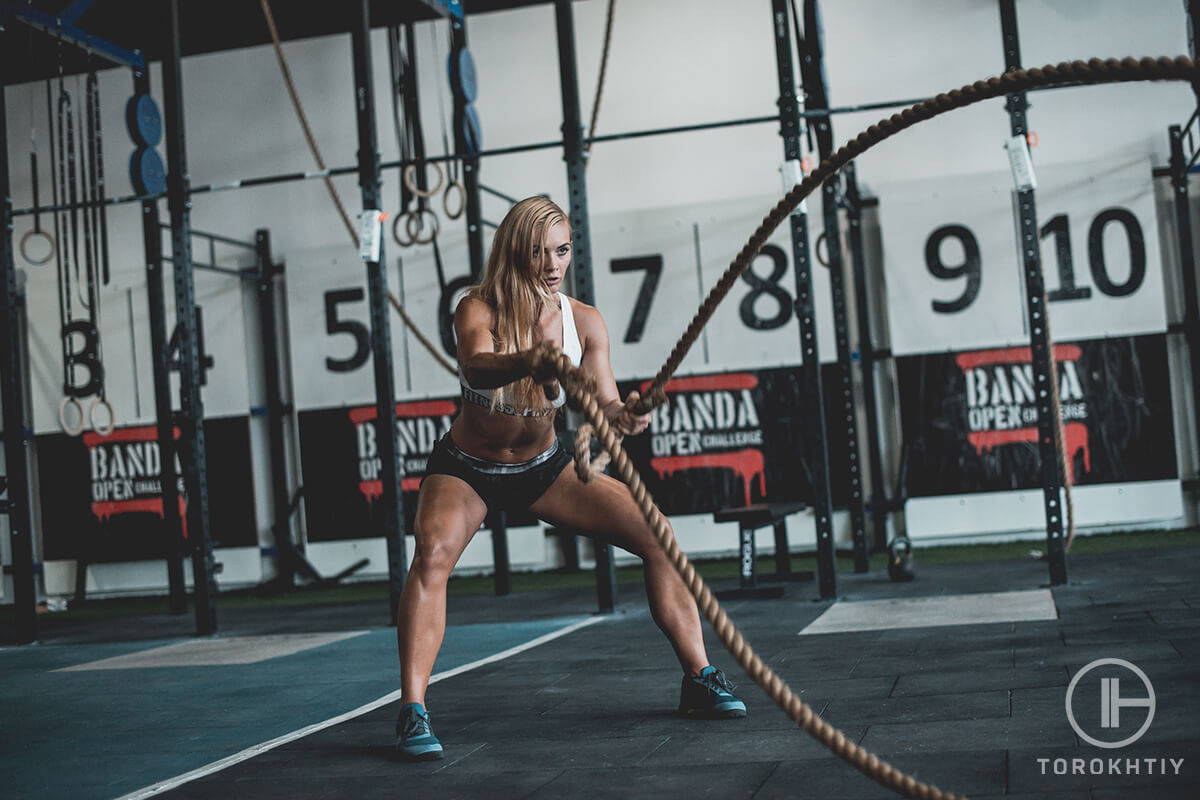 Static Stretches For Lats
Static stretches are mostly reserved for post-workout stretching and are focused on bringing the tired or worked muscles back to a relaxed state. The stretching movements are typically held for between 30 and 60 seconds at most before releasing the tension and allowing the muscles to relax.
The stretches will improve overall mobility and flexibility within the muscles, whilst reducing the buildup of lactic acid within the muscles and limiting the risk of injury. Certain static stretches can serve a dual purpose, which allows you to use them both for post and pre-training stretching.
They are also suitable for larger individuals, who do not have the capabilities of doing these mobile exercises, which require you to fluently move around when working out.
Dynamic stretches tend to be a bit more advanced and they primarily involve dynamic movements from the individual that serve to wake up the muscles. If you enter the gym and your muscles are tight, dynamic stretches will loosen them for the strenuous workout that awaits.
Dynamic stretches take the body through a series of motions, which affect both the joints and muscles, and get the heart rate pumping to increase the blood flow to these specific areas of the body.
Those performing dynamic lat stretches will do this before workouts, as it helps to prevent injuries and stiffness. It could also assist in muscle performance, which boosts things like speed and agility whilst working out.
For this reason, you see many professional athletes perform dynamic stretch routines before their games and before training. It could potentially he
lt you achieve your workout goals much faster and even increase your workout performance.
Our Overhead Mobility Program is a 6-week, 18-workout course that helps you permanently push past your mobility limitations and feel confident in your overhead stability.
Every week you'll gain access to three workouts, each taking no more than 30 minutes to complete that can be done with basic gym equipment.
In total, there are over 60 unique exercises and 120 video tutorials to guide you through the course.
Additionally, there are 5 mobility tests at the beginning, middle, and end of the program designed to motivate you, track your progress and celebrate your results.
The Overhead Mobility Program is meant for ALL athlete levels - from beginners to competitive weightlifters.
However, it's equally beneficial to the average person as well, even if they're not actively training at the moment.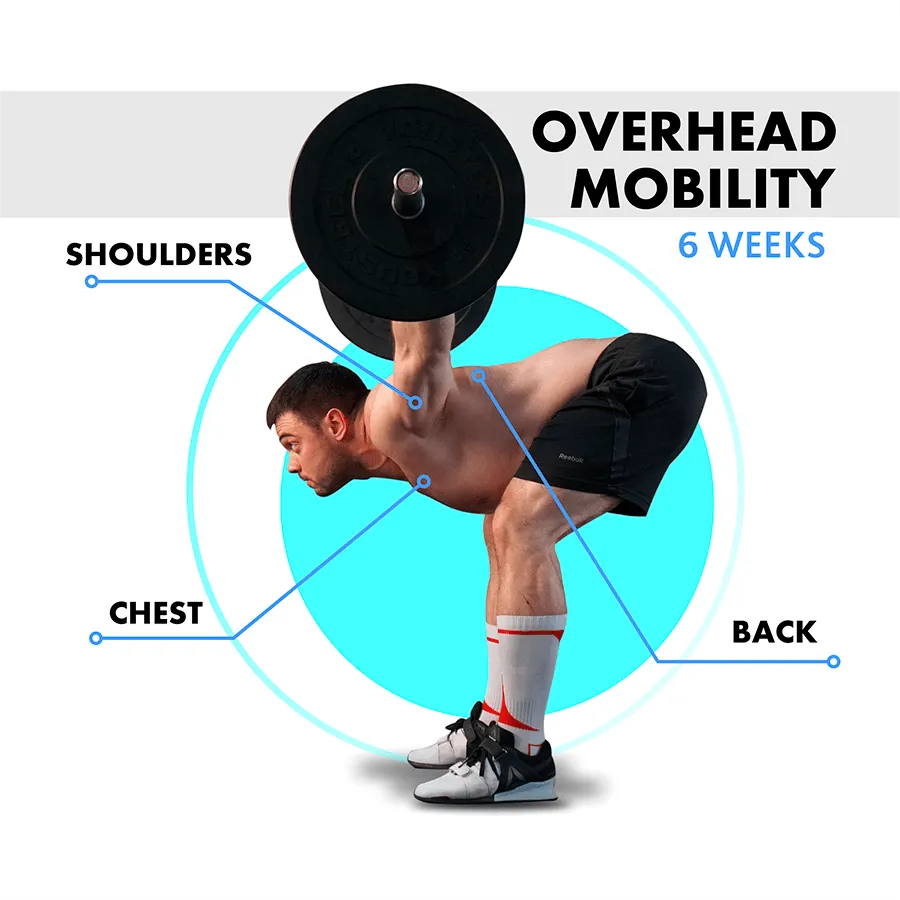 60 unique exercises and 120 video tutorials;
5 tests to check your mobility;
Short sessions up to 30 minutes;
LIFETIME access;
Mobile friendly design;
Try the first 3 workouts for FREE!
8 Best Lat Stretches For Peak Performance
Now that you have a general overview of what lat stretches are, you might be wondering which lat stretches you should perform. There is a variety of options for you to choose from. We have isolated the eight stretches that we believe offer the best overall results for those trying to work out.
Hanging Lat Stretch (Static)
One of the best options to consider is the hanging lat stretch. This movement involves the shoulders and the lats.
The movement is started by finding a bar you can hang from above your head.
You should grab the overhanging bar with both hands and make sure that your shoulders are as close to the ears as possible. Once you lift your feet off the ground, you will be hanging with the grip in your hands holding your body weight.
You should breathe deeply, whilst holding the position for about 30 to 60 seconds depending on your body strength. The movement can be repeated as many times as necessary until you feel comfortable that your lats are loose.
Hanging Lat Stretch (Dynamic)
The hanging lat stretch has another variation, which is a bit more dynamic. Even though it looks the same, it is slightly more advanced.
To begin the stretching movement, you will take up the same position as you would with the static stretch. When you enter the static position, you can start to retract your shoulder blades toward the spine area, pushing them downward and away from your ears.
Once you have achieved the position where your ears and shoulders are at the approximate same level, you should hold the position for a few seconds. Repeat the movement as needed, but this one will be more taxing on the muscles for beginners.
Unilateral Fixed Bar Lat Stretch
Those with a bit more flexibility and comfort with lat movements might prefer the Unilateral Fixed Bar Lat Stretch. For this movement to be successful, you would grab the bar with one hand and dip down into a squat position, ideally, your knees should be bent about 90 degrees.
The other hand should be placed on the knee as the side of the hand, whilst keeping the hand on the bar straight. You will want to retract the shoulder blade of the hand on the bar, without bending the arm and attempt to vertically pull the bar upwards.
With the opposite hand, you can press down on the knee, which creates an even deeper stretch. Keep in mind that the deeper you squat, the more your hand on the knee would push down and intensify the stretch of the other lat.
It is important to focus on deep breaths during this movement and you should hold it around 30 to 60 seconds before switching your hands. You can do between 3 and 5 reps on either side for a good stretch.
One-Arm Hanging Lat Stretch
If you have mastered the traditional hanging lat stretch, you can move on to the more advanced one-arm version of the movement. Keep in mind that not everyone has the upper body or grip strength to perform, which is why it might take some time.
You can use both hands to get your grip and once you feel comfortable, you can drop one of your hands to your side. The hand should be hanging freely and relaxed by your side, whilst gravity allows the lat on the other hand to stretch.
Hold the position for 30 to 60 seconds depending on your strength, before switching around and doing the same with the other hand. As mentioned, this one could put a lot of tension on the lat and grip, which might take some practice to perfect.
Another popular option is the bent arm wall stretch, which also helps you to focus on each side of the body individually.
For this exercise, you will face a wall standing straight. You will then lean forward against said wall and slightly bend your knees with your forearm on one side being placed against the wall itself. Next, you should lean into the wall and protract the shoulder blade of the arm that is against the wall away from the spine, whilst pushing into the wall.
You can keep this position for 30 to 60 seconds before switching to the other hand.
For the dynamic version, you would take up the same position, but instead of only protracting, you can retract the shoulder blades as well. Each protraction should last around 5 to 7 seconds before retracting and taking a few seconds breather.
If you have a foam roller, or at least have access to one at your local gym, it could be a great accessory tool to help stretch those lat muscles. You should start by sitting on your knees in front of the foam roller, almost as you would for traditional prayers.
Once in position, you should bend over onto the foam roller, with your forearms over the roller. Sink into your chest to give yourself more leverage to perform the movement. Once you have established the positioning, you can roll your forearms forward and externally rotate your hands, whilst keeping your head down as much as possible. The movement is almost similar to that of the seated lat stretch.
Once you feel the lats stretching, you can maintain this position for a few seconds before coming back. Perform 3 to 5 reps of this to get a good stretch on those lats.
Most gyms will give you access to an exercise ball when you sign up. Much like the foam roller, you want to get on all fours with the exercise ball placed in front of you. Next, you want to place both your hands onto the exercise ball, supporting your upper body weight.
You should then engage your core muscles for more stability and slowly dip your head below the parallel line of your arms. You can slowly sink as deep as you can and hold the position for 20 to 30 seconds before coming back up.
Keep in mind that you can do this with individual arms as well, especially when you feel one lat needs a bit more attention than the other.
The standing lat stretch is one of the ultimate options for the average beginner. You don't need any equipment and this stretch can be performed virtually anywhere.
To start the movement, you should stand comfortably, with your feet spread shoulder-width apart. Slightly bend your knees to keep them from locking. Place one of the hands on your hip and the other behind your head. Preferably, your elbow should be parallel to the head.
With the hand behind your head, you should slowly start to lift the elbow, pointing it to the ceiling, which should start giving you a slight stretch in the same lat. Your opposite side might begin to tilt downwards, which would enhance the stretch from the movement.
Hold the position for about 30 to 60 seconds before switching. You can perform a couple of reps on each side depending on how tight the lats are.
What Causes Lack Of Mobility?
Lack of mobility can be caused by a variety of reasons. However, the main reasons would often be injury or muscle stiffness. Muscle stiffness can be caused by a variety of factors, including your daily routine, which is why lateral stretches are a great way to loosen up the body and the muscles. Knowing how to stretch lats would make a big difference in daily flexibility and mobility.
Why Do I Have a Limited Range Of Motion In My Lat?
Your lat muscles can often become tight due to not working out or working out too hard without stretching. Latissimus dorsi strengthening exercises do not increase mobility, but performing a few latissimus dorsi stretch exercises can help reduce the lactic acid buildup in the muscles and improve flexibility and mobility in the muscles.
How Long Does It Take To Get A Flexible Lat
Unfortunately, there are no easy fixes and it will take time to perform stretches for latissimus dorsi muscles to increase the flexibility of the lats. If you put your focus to stretch latissimus dorsi muscles at least 5 times per week, you should be able to have more flexibility within 2 to 6 weeks of doing them.
Dealing with stiff lats can be frustrating. Not only does it impair the overall movement, but it can also cause long to medium-term pain. Lat muscle stretches would significantly improve your flexibility and ensure that you don't need to constantly deal with all this pain and lack of movement. Let us know in the comment section, which lat stretches, you find work the best.
Latissimus Dorsi Muscle // Physiopedia: https://www.physio-pedia.com/ Latissimus_Dorsi_Muscle
The Anatomy of the Latissimus Dorsi Muscle // Verywellhealth: https://www.verywellhealth.com/latissimus-dorsi-muscle-anatomy-297067
Anatomy, Back, Rhomboid Muscles // NIH: https://floridapoly.edu/wp-content/uploads/ ERGORISK_Microbreak_ Posters_Neck_Upper_ Back_Stretches.pdf
What Is Limited Range of Motion? // Healthline: https://www.healthline.com/health /limited-range-of-motion
Zinaida was in the national team of Ukraine in rhythmic gymnastics - she has 15 years of professional sport experience. Zinaida is certified in the field of functional training, rehabilitation, kinesiotherapy and specialize in work with athletes: recovery, rehab, functional, mobility, GPP, training. Education for athletes and coaches and specific program design to avoid traumatization.