Are you looking to protect your floors while working out at home, or are you looking for gym flooring for a commercial gym? If so, you may be wondering how thick should gym flooring be?
Luckily for you, we have the answers. Please read on to see the best thickness for gym flooring, depending on what training you intend on doing.
How thick should gym flooring be? 1/4 inch flooring is best for yoga and cardio-based workouts; choose at least 1/2 inch thick gym flooring if you are doing any weight training.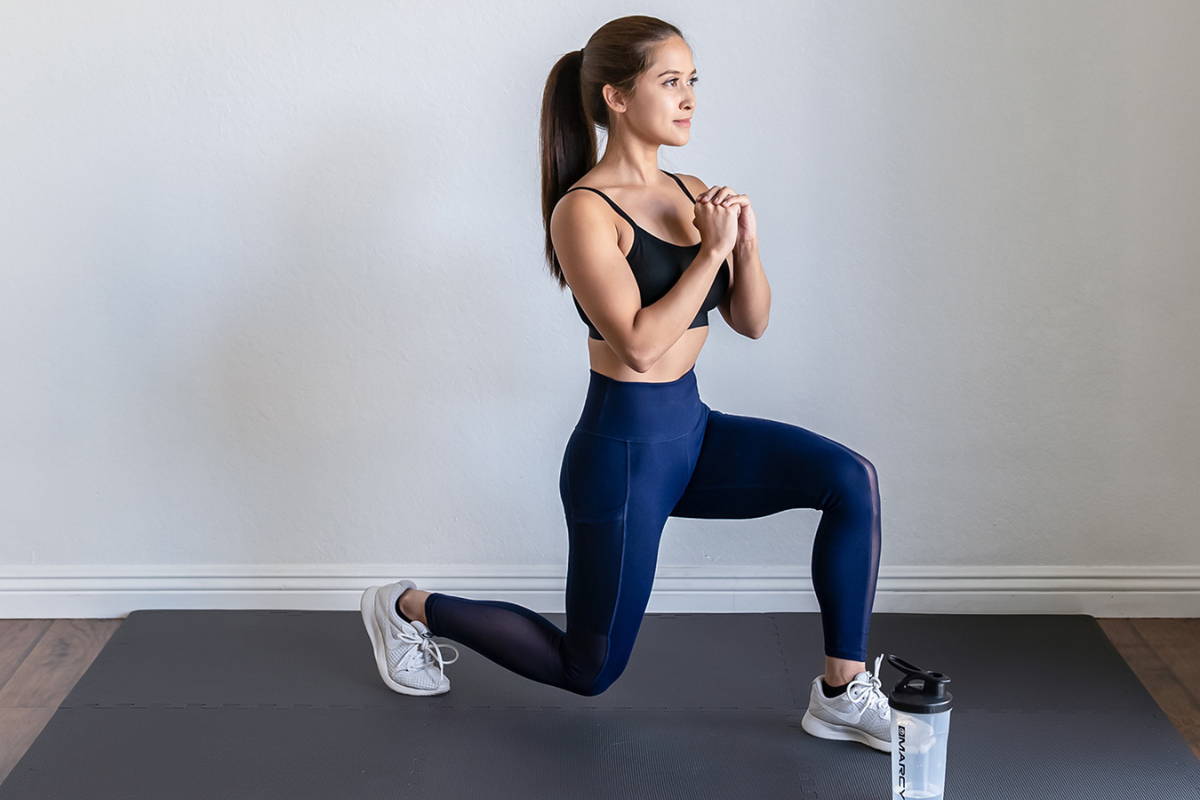 How Thick Should Gym Flooring Be?
Before you can decide what gym flooring thickness you should choose, there are a few things you need to consider.
I would suggest that you ask yourself the following questions:

What type of floor is the gym flooring covering?
What equipment will be used on this flooring?
What is your budget?
1/4 Inch or 6 Millimeters Thick
This is the thinnest option available and is only the best option if you plan to use it for yoga or other cardio-based workouts.
It is certainly not of the best quality and won't be suitable if you are planning on lifting weights.
Most gym flooring comes either in a roll or as mats. For this thickness, you should opt for the roll if you are covering a larger area. Mats would be better for a home gym as they can be rolled up and stored away.
3/8 Inch or 10 Millimeters Thick
The 3/8 inch rubber flooring was once the standard thickness used in commercial gyms because it was affordable.
Nowadays, most gyms opt for thicker gym flooring, especially in those where heavy weights are lifted and dropped.
This thickness is often used in high-traffic areas, can be used underneath cardio equipment such as treadmills and ellipticals, and in those areas where weights up to 50-75 lbs are used.
Again, a roll may be the better option as it will be more affordable.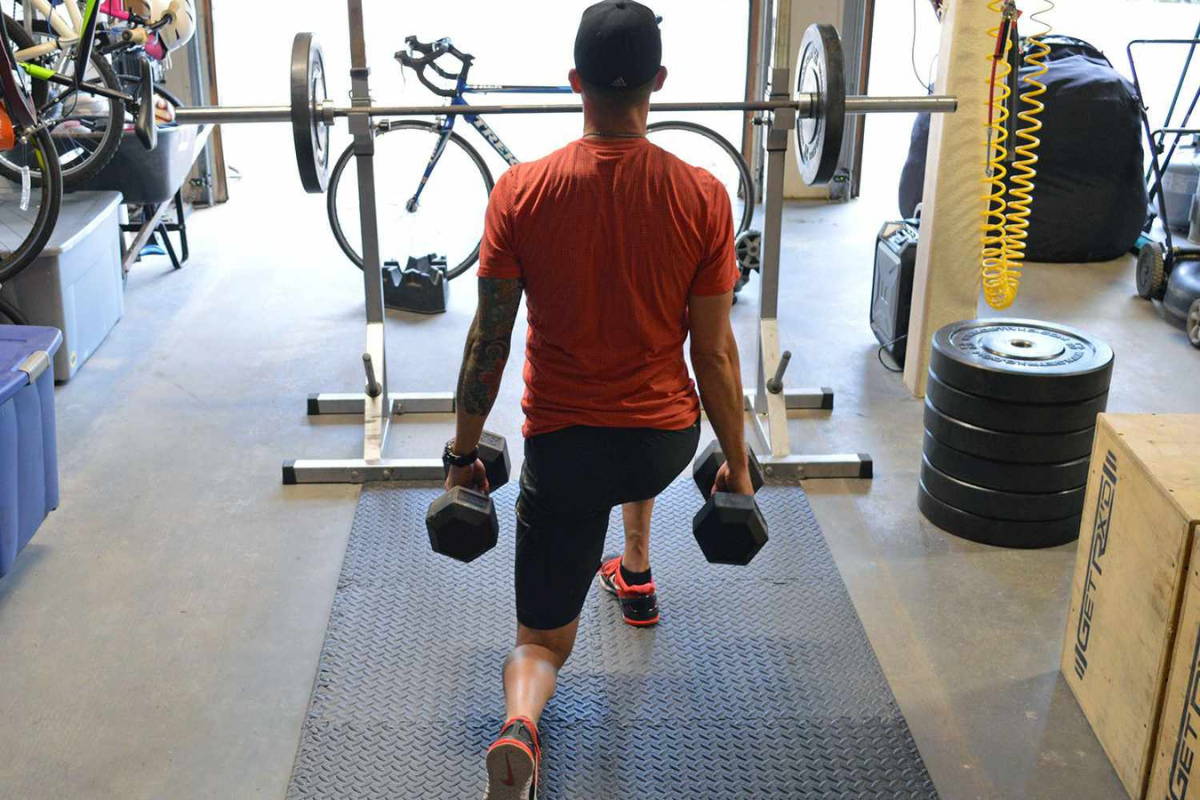 1/2 Inch or 13 Millimeters Thick
If you are serious about weight training and deadlifting over 100 lbs regularly, you should opt for thicker gym flooring. 1/2 inch gym flooring would be the minimum requirement to help protect the substrate (concrete, stone, etc.) under the flooring.
At this thickness, you will need to use mats; interlocking rubber floor tiles would be the better option as they won't move once put in place. Vulcanized rubber is a great option, as it will be more durable than the non-vulcanized variety.
At this thickness, gym flooring also starts to become sound-dampening, so if you drop your weights and make a lot of noise when working out, this should be the minimum thickness you should consider.
3/4-1 Inch or up to 25 Millimeters Thick
This thickness would be the best option if you are a professional powerlifter or have a large budget for gym flooring.
Typically this thickness will be heavier and more expensive than the thinner varieties, so it should only be a choice for certain people.
As you would expect for the price, this thickness offers the best protection for your flooring. It will also be the best for sound-dampening, so if you tend to drop your weights and have neighbors, this would be the best option.
One thing to consider if you are considering installing this thickness is the potential difficulty with installation. It certainly won't be the easiest to install.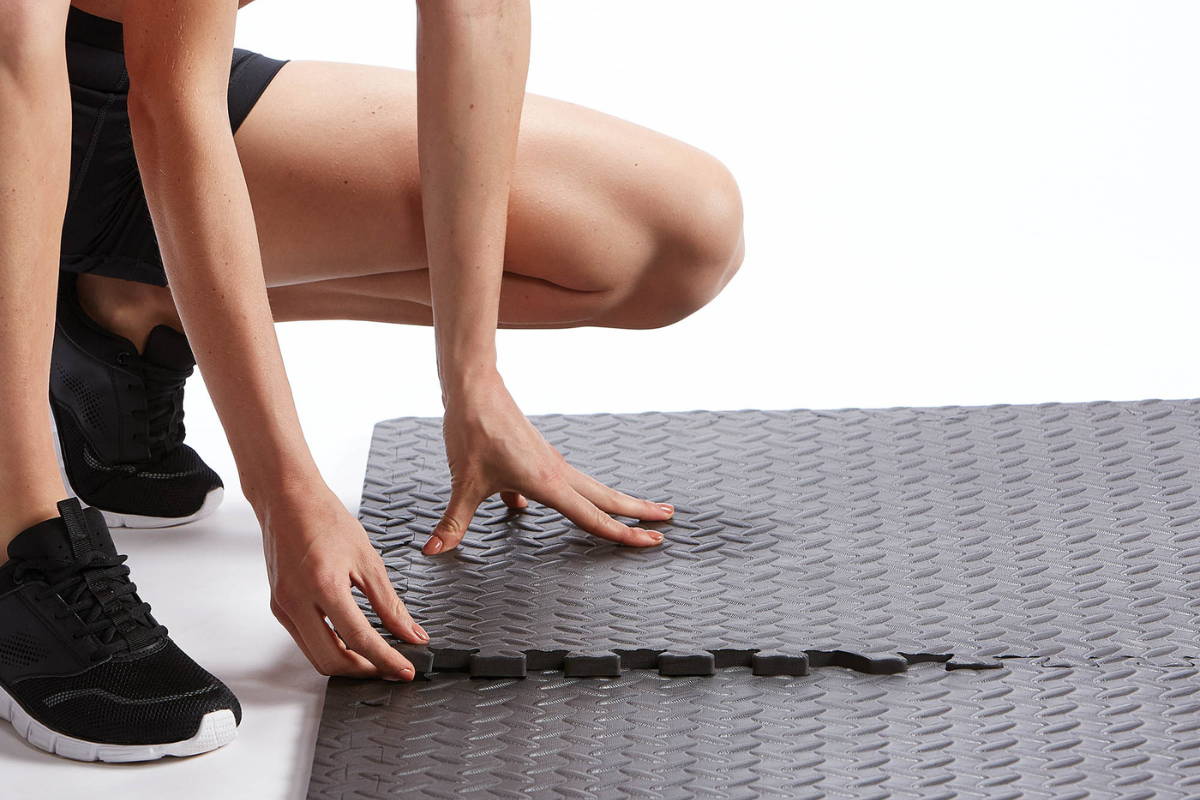 Gym Flooring Thickness According to the Purpose
Best Mat Thickness for Gym Flooring for Weight Lifting
For weight lifting, you must choose a gym floor thickness of at least 1/2 inch. This thickness should provide adequate protection for your floors.
Having gym flooring of this thickness will also help reduce noise when dropping weights; it would be an excellent addition to any box.
Best Mat Thickness for Gym Flooring for Plyometric Exercises
If you plan on using your gym for plyometric exercises, then you won't need to choose gym flooring that is too thick.
Rather than opting for a thicker variety, 1/4 or 3/8 inches thick flooring should suffice.
Choosing this thinner gym flooring will save you money over the thicker ones. It would help if you chose a less dense variety to provide cushioning for your workouts. Plyometric or soft rubber would be an excellent option for you.
Best Mat Thickness for Gym Flooring at Home
There are a few things to consider when choosing gym flooring for your home.
For a start, what exercises are you planning on doing? A thinner mat will suffice if you are going for strictly cardio-based workouts. However, you should opt for a thicker option if you are planning weight training.
You also need to consider what flooring you have already and how much protection you want to provide. If you have a hardwood floor, you may want to protect this better than if you had an old carpet on your floor.
Finally, what about your neighbors? If you have neighbors, you should opt for sound-dampening gym flooring to avoid complaints.
Best Mat Thickness for Gym Flooring for Martial Arts
When choosing gym floor thickness for martial arts, you need to consider what type of martial art will be performed.
If you are doing any martial art where you will be in a standing position (such as Boxing or Taekwondo), then 3/4 inch thick flooring will suffice.
For any martial arts that involve grappling or throwing your opponents, such as Judo or Wrestling, thicker gym flooring is recommended. I would opt for at least 1.5 inches in thickness and to choose foam flooring to absorb any impact.
Gym Flooring We Recommend
The gym flooring we recommend is the ProsourceFit Puzzle Exercise Mat.
This gym flooring is made from high-density EVA foam that provides a durable, non-skid surface that is easy to assemble but tough enough for intense home workouts.
Each tile is water-resistant and noise-reducing, so you won't have to worry about disturbing your neighbors when working out at home.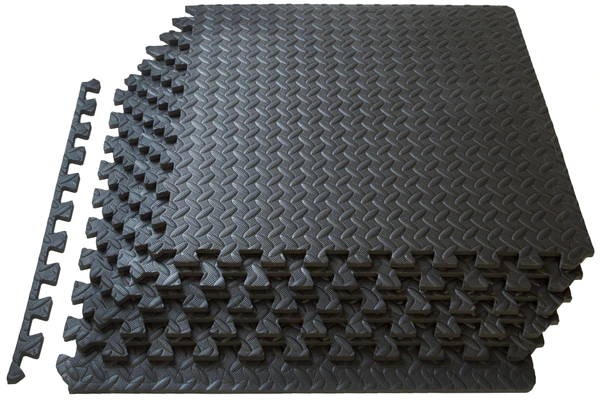 What Is the Best Thickness for Gym Rubber Flooring?
The best thickness for gym flooring would be between 1/2 to 3/4 inches. Thinner gym flooring won't offer the same level of protection as thicker flooring, while anything over 1 inch may be expensive and difficult to install.
Is 1/4 Thick Enough for Gym Flooring?
1/4-inch gym flooring will only be suitable if you plan to use it for yoga or cardio-based workouts. A thicker variety will be the better option if you are lifting weights.
By this point, you know how thick the gym flooring should be. You also know a few more things to consider when choosing gym flooring.
Please comment below if you have more questions about gym flooring.
Gyms, Mind & Body and Martial Arts // Sandia National Laboratories:
https://hr.sandia.gov/life/recreational-activities/sandia-employee-recreation-program/gyms-martial-arts/
Which Option Is Best For Gym Flooring? // What Is Vinyl:
https://www.whatisvinyl.com/best-flooring-for-home-gym/
Plyometrics Gym Flooring For At Home // Greatmats:
https://www.greatmats.com/home-gym-flooring-options/home-gym-flooring-plyometrics.php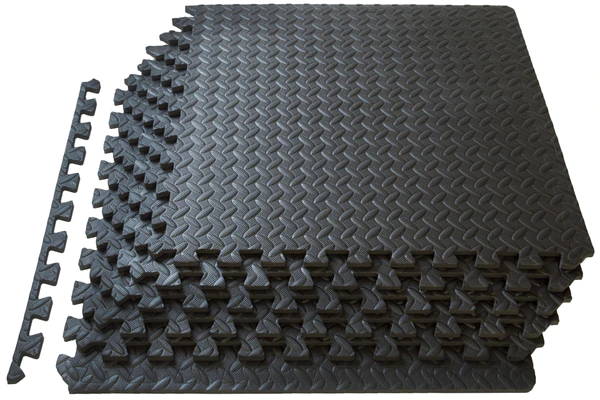 My name is Ihor and I have been a professional weightlifter since 1996. With over 20 years of competition experience, my resume includes European Champion in 2009 and the silver medalist at 2011's Senior World Championships – 105kg division.
I competed at the 2008, 2012 and 2016 Summer Olympics.
After hanging up my own competitive lifting shoes, I decided to share my huge background as a coach. I am currently coaching multiple athletes who are competing at national and international competitions.