Exercise bikes help people to perform workouts from the comfort of their homes. This eliminates the stress of going to the gym and offers immense health benefits such as burning calories and strengthening heart, respiratory, and muscular health.
But what should you do when your exercise bike encounters problems? The good news is that you can fix them on your own. You just have to follow the guide in this article.
In this article, I will cover solutions to different exercise bike problems and how to maintain the working condition of a stationary bike. I will discuss the most reliable type of exercise bike for home and some frequently asked questions.
Common exercise bike problems include noises, belt slipping, errors, monitor display not working, locked pedals, and resistance issues. You may need tools like a screwdriver or Allen wrench to fix them. First, identify the problem and follow the right steps.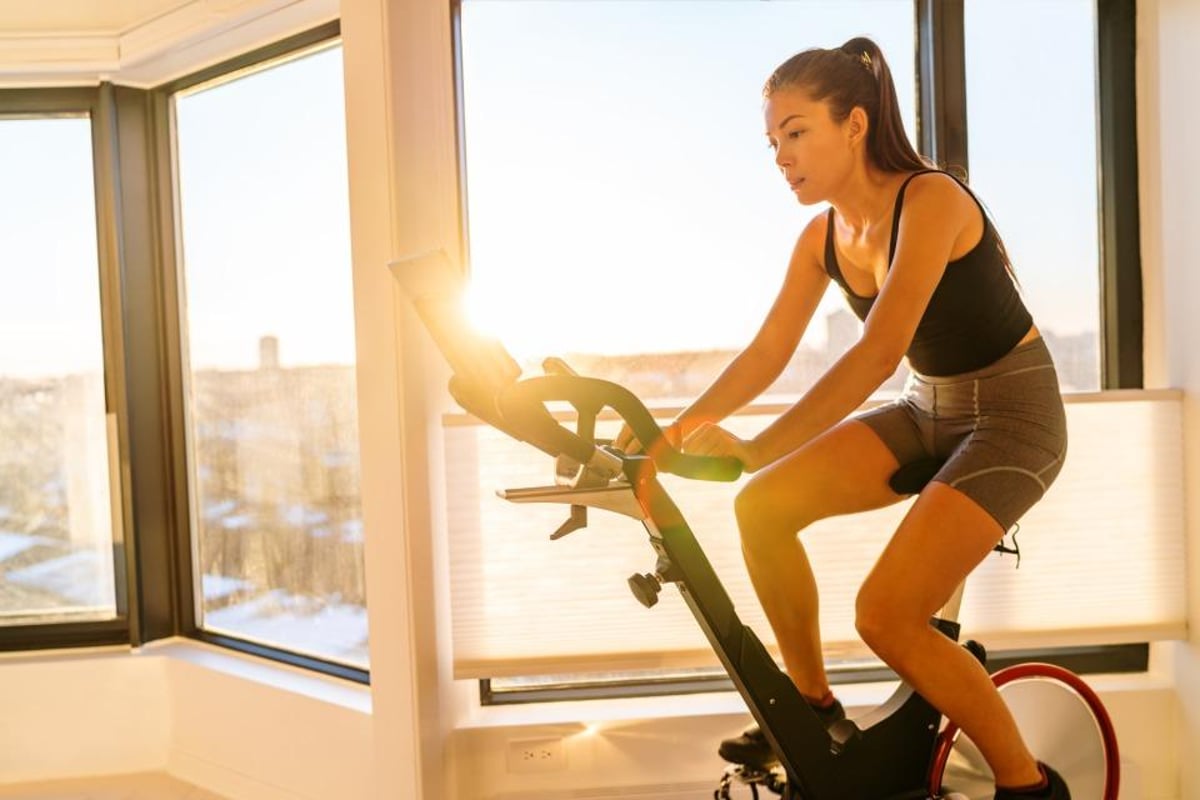 Common Problems and Solutions for Exercise Bikes for Home
Here are the common problems associated with exercise bikes:
Many fitness riders complain that their magnetic exercise bike is making noise. Noise is a common problem of exercise bikes. Before fixing it, you need to trace the source of the noise. Several parts, such as wheels, pedals, belts or the motor, could be causing it.
When you find the source, detach and lubricate the part. You can assemble it again to check if you can still hear the sound.
If you trace the noise source to the pedal, check the threading to see if the pedals are worn out. Check if the pedals are at 90 degrees to the crank arm. If you see a bulge in the pedal, you need to remove the pedals using a pedal wrench and change them with new ones.
If you find your belt slipping frequently, it may imply that it's worn out. Since the belt probably handles more pressure, this is likely to happen.
Ignoring the belt is a bad idea because it can lead to severe injuries. Therefore, try to tighten or replace it.
Before you begin, unplug the stationary bike. Use a crank arm puller to carefully remove the two pedals, and act cautiously, so you don't destroy the threads.
Next, unfasten the attached screws to remove the sides and top shields. You should be able to see the belt and flywheel.
To tighten the belt, adjust the idler bolt (You can see it on the top and bottom of the Eddie Mech idler bracket) and nuts.
To change the belt, use a flathead tool to free up the tension cable joined to the magnetic resistance motor. Next, remove the Eddie mech. This will allow you to change the worn-out belt. Remember to put the tension cable back when you're finished.
When replacing the belt or brake pads, ensure you bought the exact copy of the one you have. Compare and confirm if there's no difference in the size, design and components. This is because companies may alter the design or component of bikes without changing the bike's name.
The Monitor Display not Working
If you experience your exercise bike display not working, then loose cabling might be responsible. You need to confirm if you plugged in the power outlet correctly.
If the power device is plugged in correctly and you still experience your exercise bike monitor display not working, you need to contact a certified expert to help you out.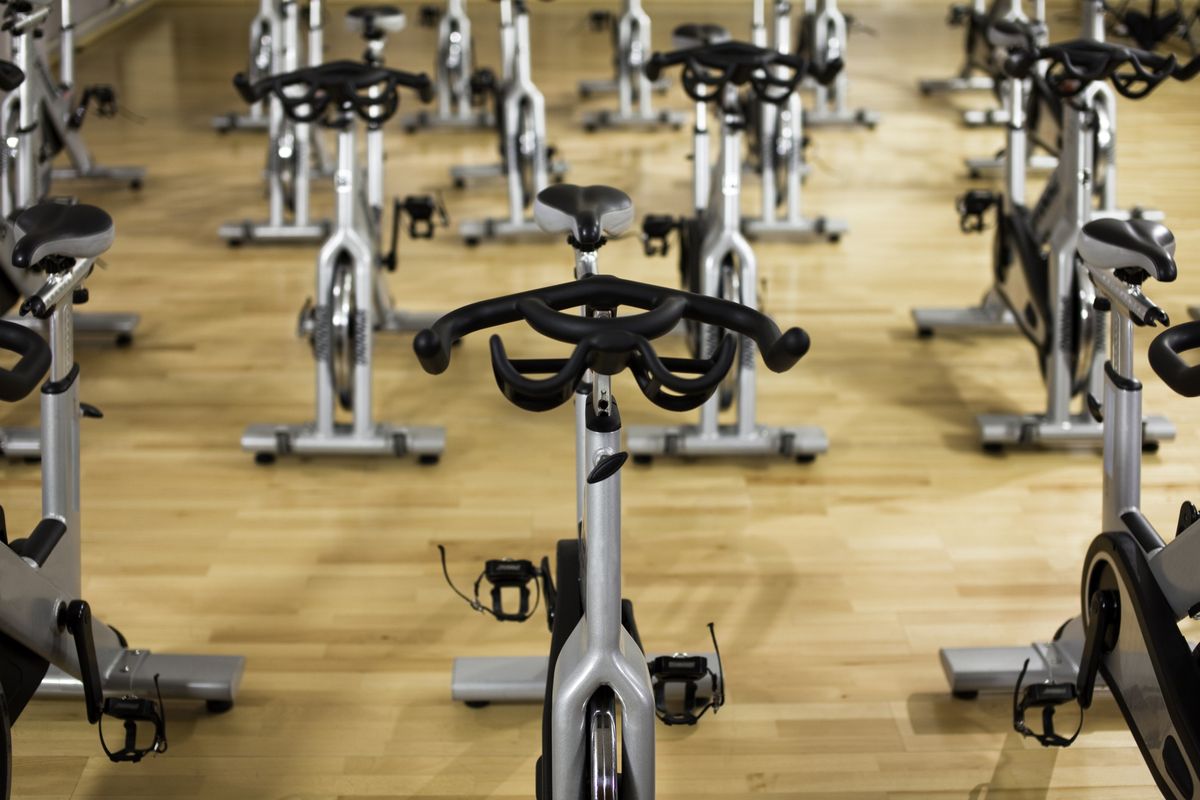 Locked pedals are common exercise bike problems. This could be caused by the jamming of the belts or cables. Damaged bearings also cause locked pedals.
Open up the covers to check which part is jammed. Use a crank puller to remove the crank arms. Apply spray-on silicone lubricants on the section connected to the crank arm. Give it a few minutes.
Check if the pedals are still locked. If it is, then check the cables. Examine how many cables are broken. If there are more than one, you may have to change them.
To position new cables, use a wrench to loosen and pull out the old cables. Connect the wires in both connectors. Ensure it fits well.
To change bearings, unfasten the bolts on the pedals with an Allan wrench. Use your hands to remove the old bearings. Replace the new bearings, ensuring they fit well.
Next, replace the pedals and fasten them using an Allan wrench.
If you experience your exercise bike resistance not working, it could be caused by cross-cabling or bent pins.
First, confirm if the power device is plugged in correctly and if the pins are all straight.
If you still cannot change the resistance level easily, you should consider cleaning and lubricating the gears controlling the resistance.
Additionally, you can check if there are any unsteady resistance wheels. If there are any, you may need to change the hub.
To change it, unfasten the resistance machinery. Use a wrench to loosen the hub and wheel. Then replace the old hub with a new one.
Resistance issue is also among the common magnetic resistance exercise bike problems. To fix it, check if the two magnets have shifted due to loose bolts or screws. Ensure the magnets are placed in the right position and secured properly.
Knowing how to fix magnetic resistance on an exercise bike is straightforward.
The Exercise Bike Squeaks
Worn-out belt
Dry belt, chains or brake pads
Loose bolts and screws
Jumbled pulleys and braces
Therefore open up the bike and notice if you can find any of those problems listed. The solutions are:
Replace worn-out belts with new ones
Lubricate dry parts with silicone lubricants
Tighten loose bolts and screws
Straighten the bolts holding the pulleys and braces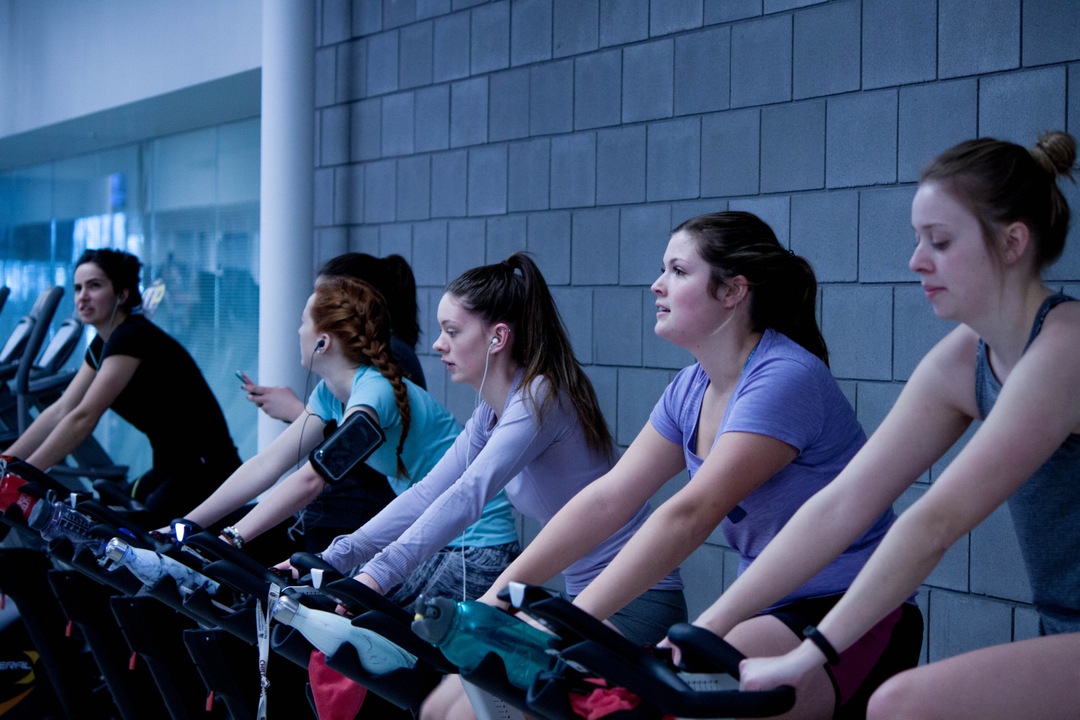 How to Maintain the Working Condition of a Stationary Bike
Here are some ways to maintain the working condition of a stationary bike:
Regularly Clean Your Bike to Maintain its Working Condition
When cleaning, use water with a fairly wet cloth and a cleaning item. Use the standard exercise cleaning sets. Oil-based cleaning products can lead to flaking of the paint on the frames. You can use a mixture of soap and water.
After completing your workout sessions, clean some parts of the bike, including consoles, handlebars, seats and pulse radars, to remove sweat and dirt. Excess sweating can cause rusting over time.
Fix any Issue that Develops on Your Exercise Bike
This helps to prevent further damage, extending the lifespan of your exercise bike. For instance, a worn-out belt on a brake-based bike can impel the casing, affecting the wiring that records distance and speed. If the issues look complicated, don't hesitate to fall back to the manufacturer's manual or contact a certified expert to give you a hand.
Only Lubricate Your Bike with Silicone Lubricant
Silicone lubricants are specifically approved for use on fitness equipment like exercise bikes. Excess friction can affect the smooth functioning of your exercise bike and lead to problems such as motor failure and belt wear. Therefore you should frequently lubricant your exercise bike with silicone lubricants.
Get Your Bike Parts From the Same Manufacturer
When replacing your bike parts, ensure you get a replica of the bike parts from the same manufacturer. Check if the design, components and model align because manufacturers can change the design and retain the same name.
Don't Try to Fix any Issue Yourself if Your Bike is Still Under its Manufacturer's Warranty
You may void your manufacturer's warranty if you try to fix any issue yourself. If you are under warranty, contact the manufacturer if you experience any problems.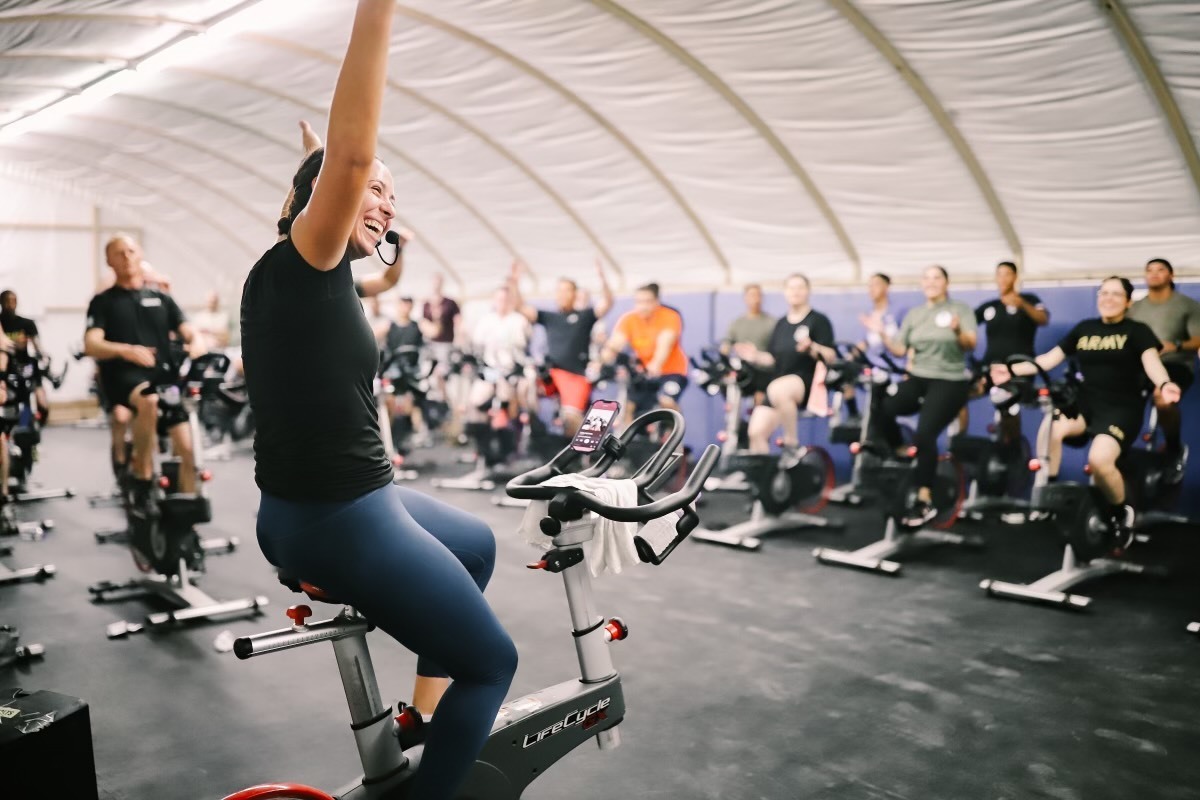 What Type of Exercise Bike for Home is the Most Reliable?
An indoor cycling bike is the most reliable type of exercise or stationary bike for home. It has higher features than an upright bike. It has an elevated seat, and resistance can be adjusted to stimulate riding into the wind or hills. This type of exercise bike helps strengthen your core and leg muscles.
Exercise Bike We Recommend
Synergy Pro Magnetic Indoor Cycling Bike is our recommended exercise bike. This innovative and advanced indoor cycling is a great choice for those looking to improve their cardiovascular performance and strengthen their arms, core and leg muscles.
The bike features micro-adjustable resistance levels, a heavy-duty steel frame and a 40 Lb flywheel weight. It also features a 4-way seat adjustment, allowing you to enjoy your workout session and a 2-way handlebar tailored to your body size and workout routine.
It features a performance monitor screen to track your workout performance and fitness goals. The bike features a device holder that allows you to jam your favorite songs and follow up on workout videos from your smartphone device.
It has an emergency stop brake button that stops your workout session anytime. With its pulse sensors, you can keep your heart rate in check.
Synergy Pro magnetic resistance system ensures a smooth and calm workout session.
Tension system: Magnetic
Resistance level: Micro-Adjustable
Special features: Floor stabilizers, transportation wheels, bottle holder, dumbbell holder, pulse sensors, caged pedals, emergency stop brake,
Weight capacity: 300 Lb
Screen: Yes
Warranty: 3-year structural frame, 180-day parts and components
Adjustable seat, handlebars and inseam
Some reviews mention small and uncomfortable bike seat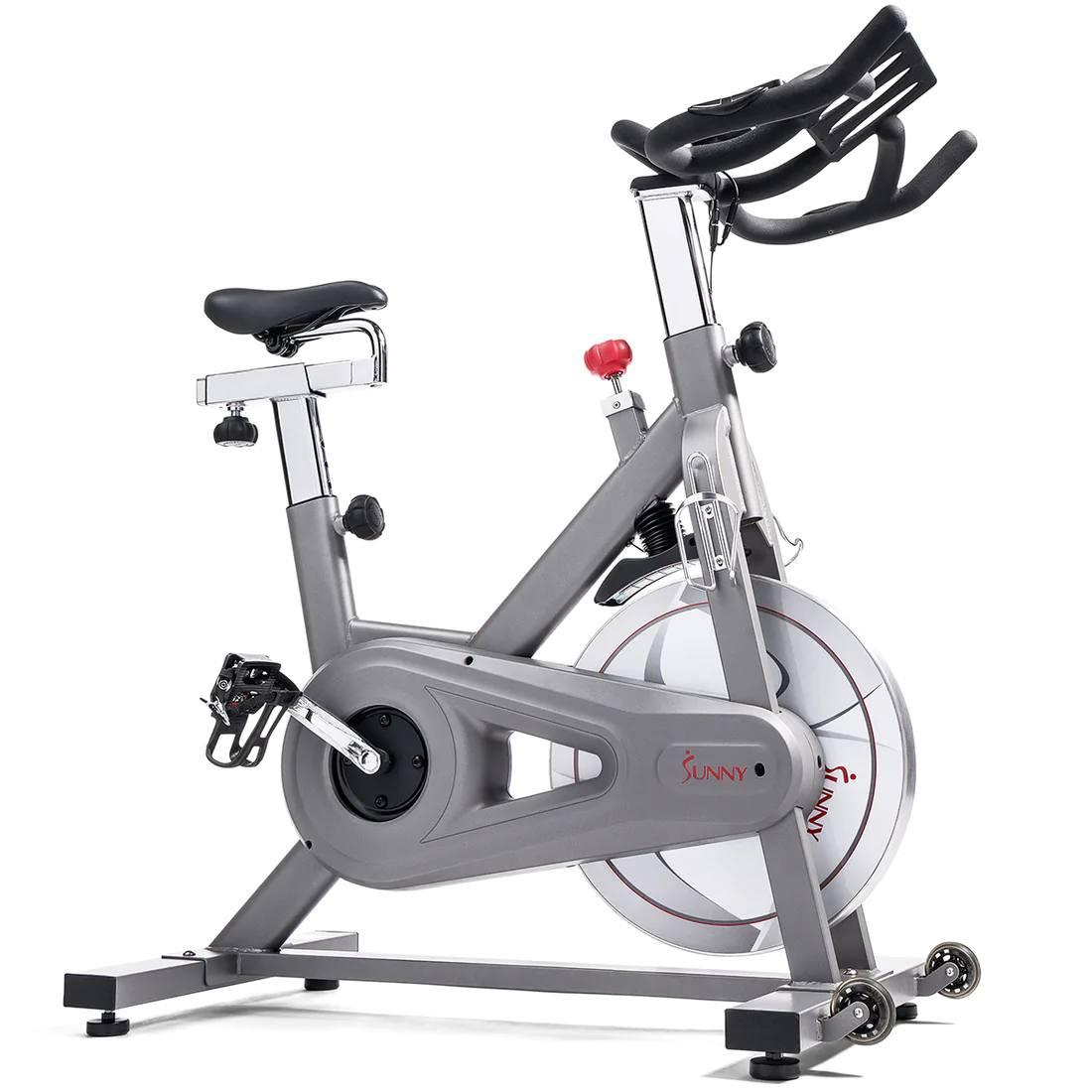 How to Fix Magnetic Resistance on an Exercise Bike?
Verify if the magnets have moved. This can be caused by loose screws or bolts. Ensure the magnets are placed rightly and tighten any loose bolts or screws.
How to Fix the Resistance Knob on a Spin Bike?
If your resistance knob is not working, check the resistance knob for signs of dents or cracks. Check the corrosion too. You may need to clean it or remove it completely.
How to Fix the Tension on an Exercise Bike?
If your exercise bike tension control is not working, it may be caused by resistance issues. Follow the steps outlined earlier to tackle resistance issues.
Exercise bikes strengthen the heart and muscles in the body. They generally come in three types: upright, recumbent, and dual-action. They offer slightly different health benefits. Before choosing one, consider your fitness level, joint health and workout goals.
Over time, exercise bikes may develop issues. If you are still under warranty, you can contact the manufacturer. If not, you can try out the steps outlined. Unplug it from power first, then find the source of the problem before taking any action. You can always rely on the manufacturer's manual for help.
If you want to buy an exercise bike, I recommend Synergy Pro Magnetic Indoor Cycling Bike.
Did you learn something new? What's your best time to workout? Share your thoughts. Did you find the steps to fix the issues with your exercise bike straightforward? Do you have any experience using exercise bikes? How long have you been using it? Tell me your favorite type of exercise bike. I will expect your opinion in the comments.
Cycling injuries of the lower extremity // J Am Acad Orthop Surg: https://pubmed.ncbi.nlm.nih.gov/18063715/
How to Fix an Exercise Bike // Greg Maurer: https://www.wikihow.com/Fix-an-Exercise-Bike
9 Benefits of the Exercise Bike You Should Care About // Emily Cronkleton: https://www.healthline.com/health/fitness-exercise/exercise-bike-benefits
Changes in cerebral blood flow during steady-state cycling exercise // J Cereb Blood Flow Metab: https://pubmed.ncbi.nlm.nih.gov/24301294/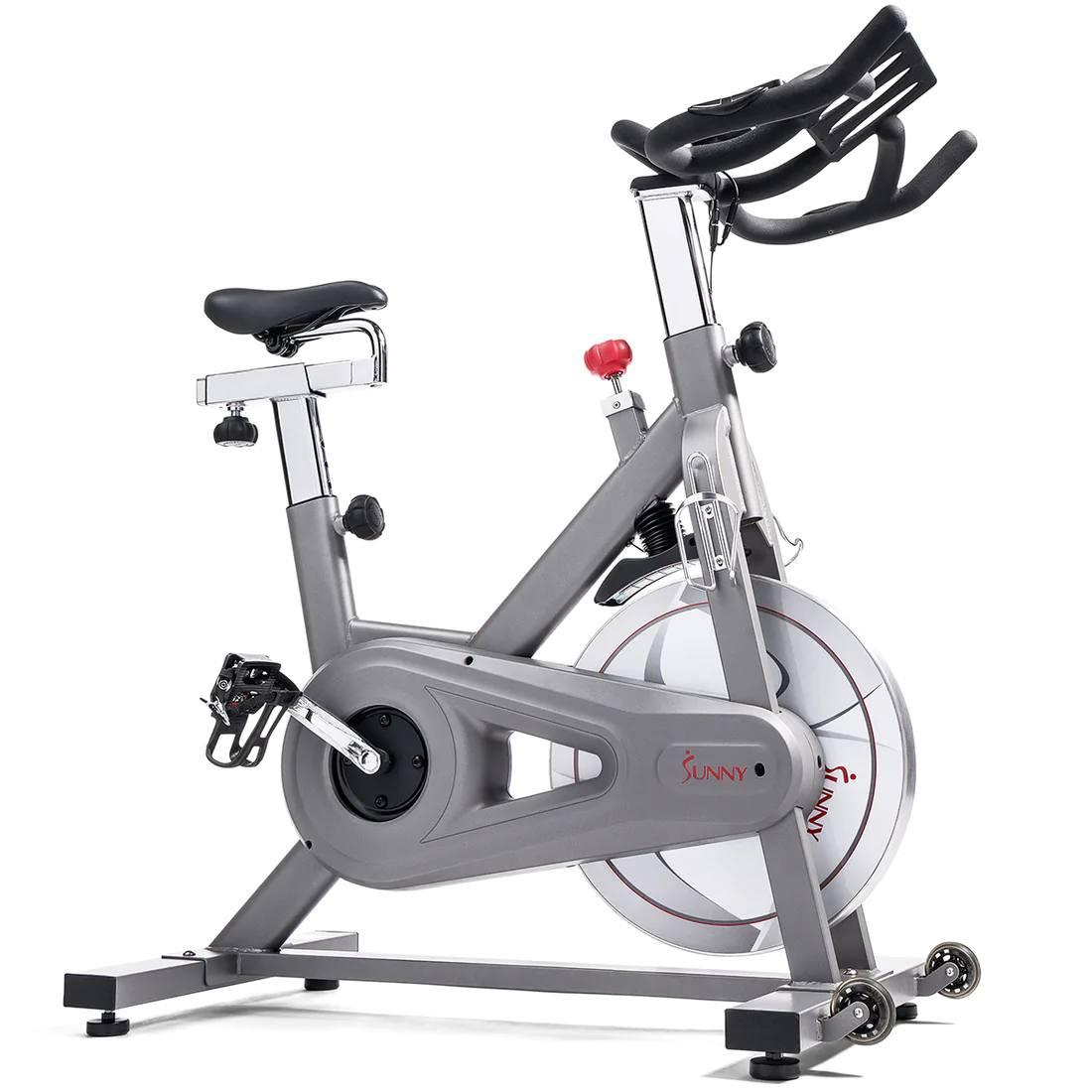 I'm Tanya, and I love lifting weights. 6 years ago, I picked up Olympic weightlifting and fitness. Weightlifting is a unique sport because it's just you against the bar. There are no teammates to help you out; it's all on you.
I'm also passionate about helping other women achieve their fitness goals. That's why I started my blog and write some products reviews. I want to show other women that they can do anything they set their mind to!