Before getting a new indoor bicycle, you should compare spinning bike vs upright bike. Although similar in appearance, the two machines produce different results. So, your choice of exercise equipment will vary based on your exercise goals and the specific muscles you want to engage.
The difference between spinning bike vs upright bike is that the former provides more intense workouts, while the latter is better for relaxed exercising. Spin bike mimics the outdoor bike ride, and upright is more comfortable.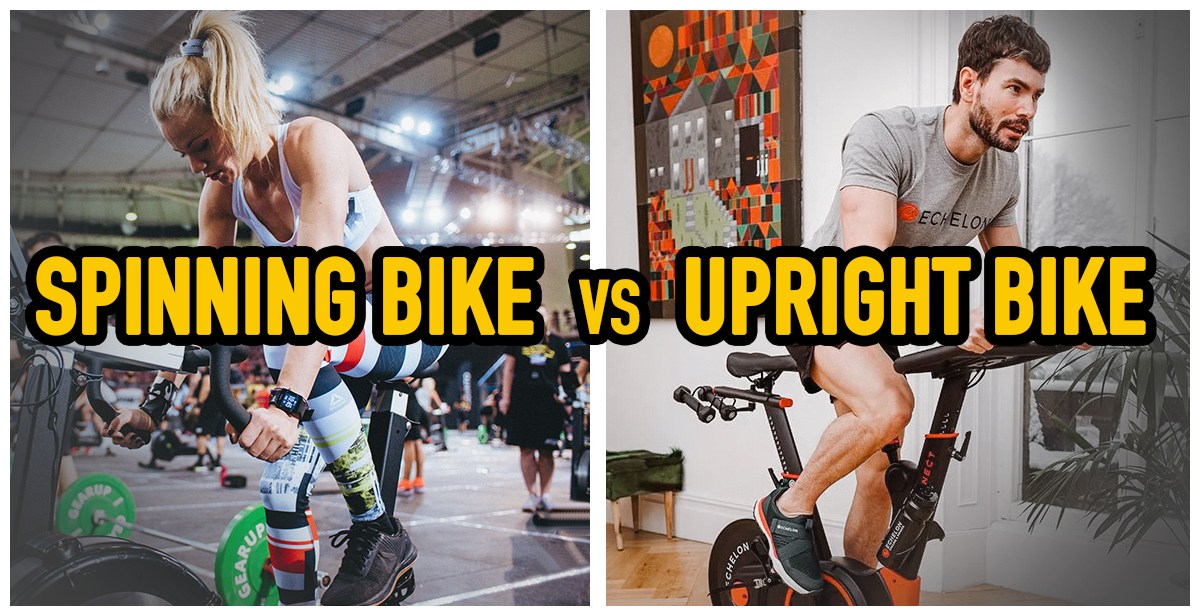 When people talk about indoor exercise bikes, they usually refer to spinning or spin bikes. This is one of the most common machines you'll see in the local gym. In recent years, spin bikes have become even more widespread as people started using them for cycling aerobic classes.
The product is excellent for fast pedalling and arduous workouts. The main difference between upright bike and spin bike is that the latter puts you in a leaning position. A spinning bicycle is made to resemble traditional outdoor bikes, which makes it a perfect choice for users who love this sport.
Another reason why athletes use it is that it allows more positioning versatility compared to upright bikes. While leaning forward, you can stand on the pedals, which would engage additional muscle groups. However, when sitting, the workouts only engage the glutes and legs.
As you can tell by its name, an upright bike puts you in an upright position. The straight body placement alleviates pressure off your back, which makes it a better choice for people with prior injuries. Then again, if you're looking for the safest option, you should go with recumbent models.
One of the major benefits of this bicycle is that it also engages the core muscles. There are also models with movable handlebars that will also engage your upper body. Generally speaking, most products from this category are compact and take less space compared to spin bikes.
Upright bikes are usually more comfortable due to a larger seat. Then again, this is something that varies from model to model, certain products have narrow seats like spin cycles.
Spinning Bike vs Upright Bike: Analysing Features
As previously stated, the thing that separates these two bikes is positioning. But if you take a closer look at each product, you'll notice that the parts are significantly different. When comparing spin bike vs stationary bike, you also have to consider stability, comfort, muscle engagement, and a few other factors.
Spin cycles have a flywheel in front, while upright products hide their flyweight beneath the casing.
The main reason why spin cycles are so challenging is because of their heavy flywheels. They make pedalling much harder, which is why you need to exert so much energy, even during the basic workouts. The only saving grace is that you can adjust the resistance on these machines, which makes exercising a tad bit easier.
Flywheels on spin bikes rely on inertial, so you need to slowly reduce speed until you reach a full stop. On the other hand, upright bikes have significantly lighter flywheels, and the pedals automatically stop moving when you finish the workout.
The handlebars on these two machines are meant to facilitate optimal positioning during a workout. In other words, upright bikes have upright handlebars forcing you to sit straight, while spin bikes have horizontal handlebars so you would lean forward.
Seats on spinning cycles are much smaller and meant to resemble real bicycles. So, don't be surprised if you're feeling sore after long workouts. On the other hand, upright bikes have large padded seats that provide extra comfort. However, it's worth mentioning that seats on spin cycles are usually much more adjustable.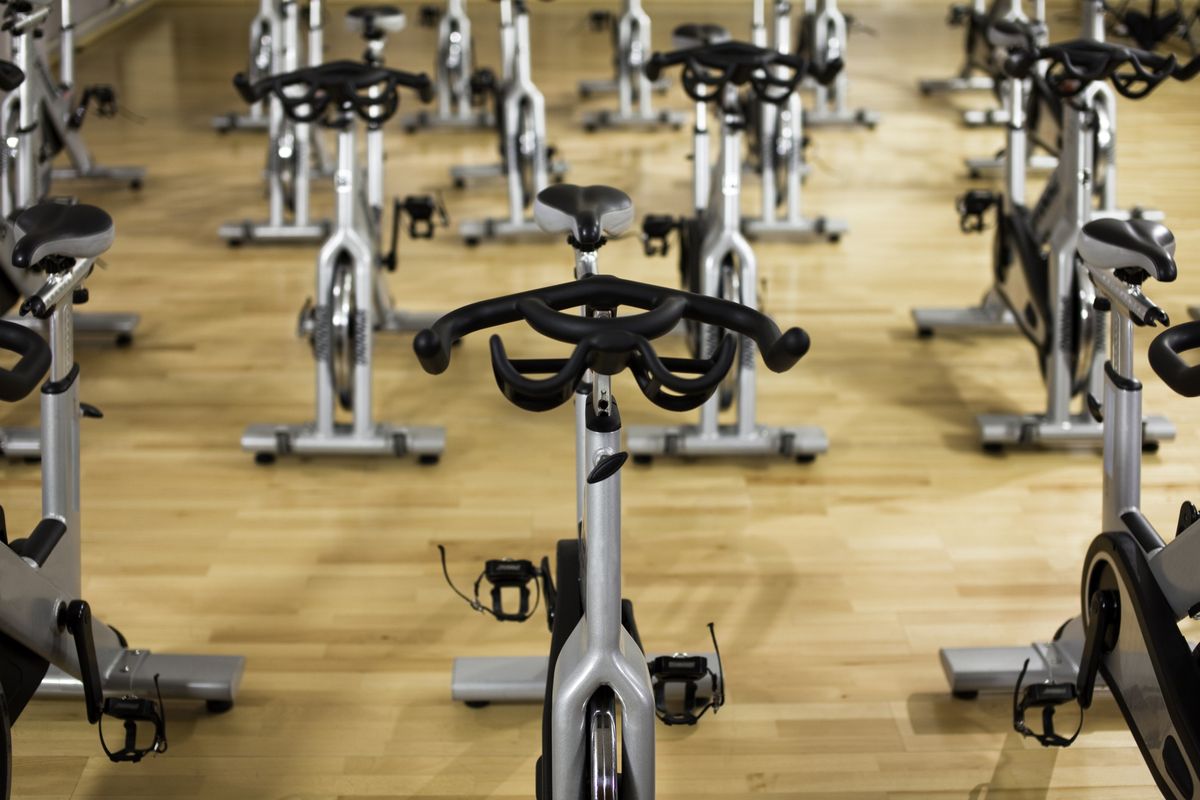 If you ask any gym veteran, they'll instantly tell you that spin bikes are much harder to use. As previously mentioned, the main reason for that is heavy flywheels that increase resistance during workouts. Even if you go with a lighter model, you'll still need to exert lots of energy to keep the flywheel in motion.
On the other hand, upright bikes are better for people who are looking for casual cycling. They offer much more control, although you can still push yourself by adjusting the resistance.
Any type of workout can cause injuries if you exert yourself. The same can be said for spin and upright bicycles. So, if you're an amateur athlete, I always suggest caution and professional guidance.
With spin products, you have to find the right body positioning to avoid back injuries due to a bad form. That doesn't mean upright bikes are completely safe. Upright positioning can also cause neck and back strain if you overdo it.
Whether an upright or spin bike is better for you also depends on your injury history and how a specific position suits your body. I suggest you try both machines for a few weeks before making a purchase.
During a seated exercise, both bikes engage your glutes and legs. An upright bike will also work your core as you try to maintain the upright position.
However, things change when standing on the spin bicycle. This is a much more intense workout that puts emphasis on your calves but also provides benefits to the core, arms, and shoulders. But, as you're pushing down on your legs, this exerts more stress on the lower regions.
Nowadays, people use spin bikes for intense workouts. The standing position helps you burn calories at a high rate while increasing your aerobic level. Of course, you need to exercise regularly and watch your diet to achieve optimal results.
Of course, you can lose the same amount of calories with the upright bike, but only if you prolong the length of the workout.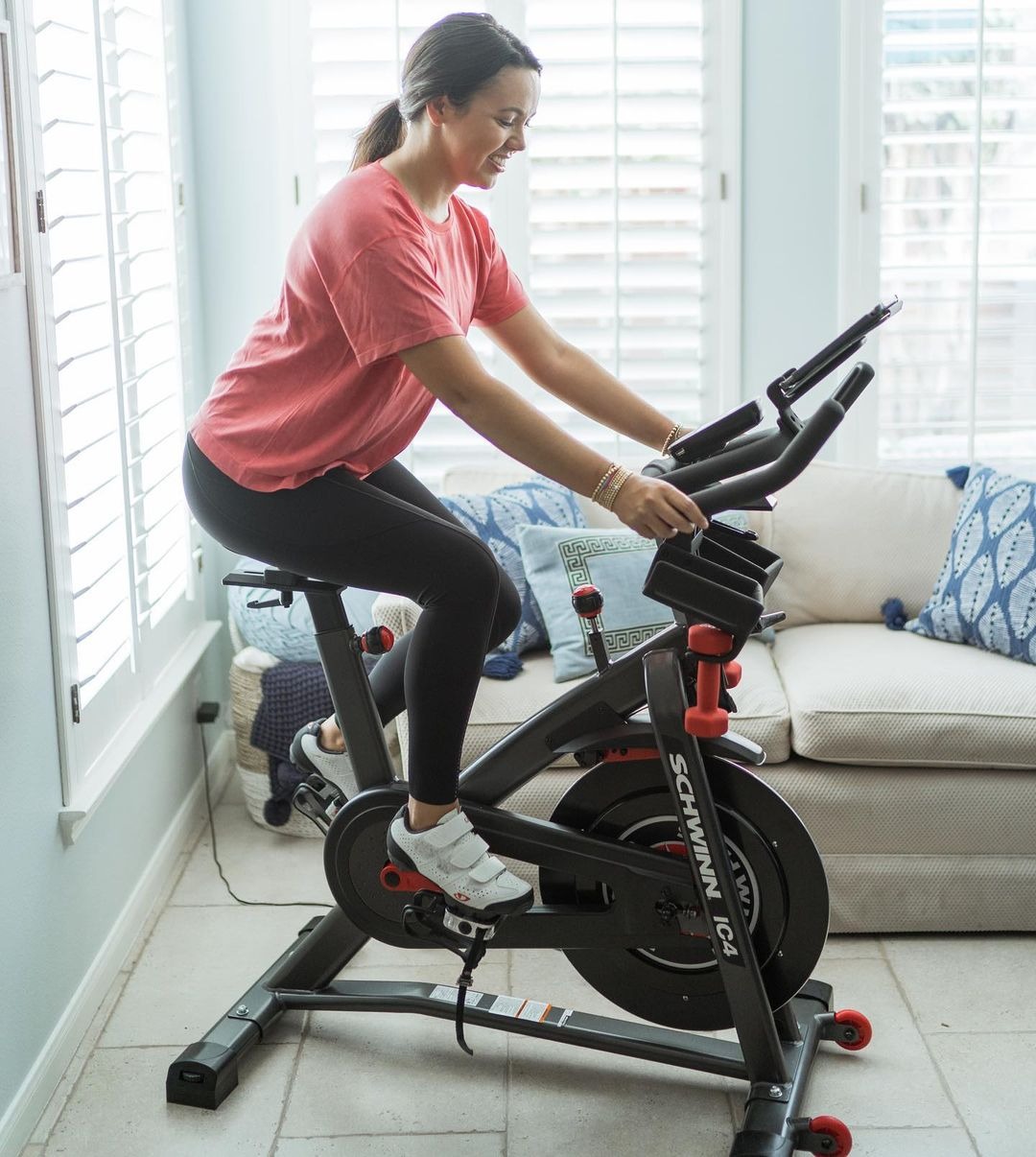 Spinning Bike vs Upright: Summary
Spin bikes are fantastic for people who are looking for intense workouts. As they mimic the feeling you get from real bikes, they are a better choice for cycling enthusiasts. Modern models also have Bluetooth and other accessories that will make exercising more fulfilling.
Upright bikes are better if you're looking for extra comfort. They have large padded seats that make workouts a breeze. They aren't as intense as spin bikes, which is why they're perfect for beginners. On average, they're smaller and lighter, which makes them a better choice for cramped apartments.
Pros/Cons of Upright Bike
A better choice for beginners

These bikes also engage your core

They take up less space and are usually lighter
Not the best for weight loss as fewer muscles are engaged

Certain models can feel unstable
Standing position helps burn extra calories and provides a more intense workout

Workouts in a standing position are an excellent choice for people looking for a challenge session

Mimics the real bike ride

Spin bikes have a higher weight limit compared to upright bikes
Due to the fact you always have to push a heavy flywheel, you can't take it easy when riding this bike

Standing position exerts lots of pressure on your knee joints, which can lead to injuries after prolonged exercising.
Upright Bike vs Spin Bike: When to Use Each
As previously mentioned, spin bikes are a much better choice for veteran cyclists who want to mimic the real bike ride. They're also the preferred choice for HIIT. Given the higher intensity, spin products can burn calories at a higher rate than upright bikes.
If you're looking for a more casual cycling workout, you should go with upright models. They provide much more comfort, which makes them better for longer exercising. Upright bikes are also better for the elderly, as they don't cause that much strain on their bodies.
These two products put your body in different positions, causing strain on different muscle groups. So, if you're looking to buy an indoor cycle, I suggest you try both and see which one suits you the best.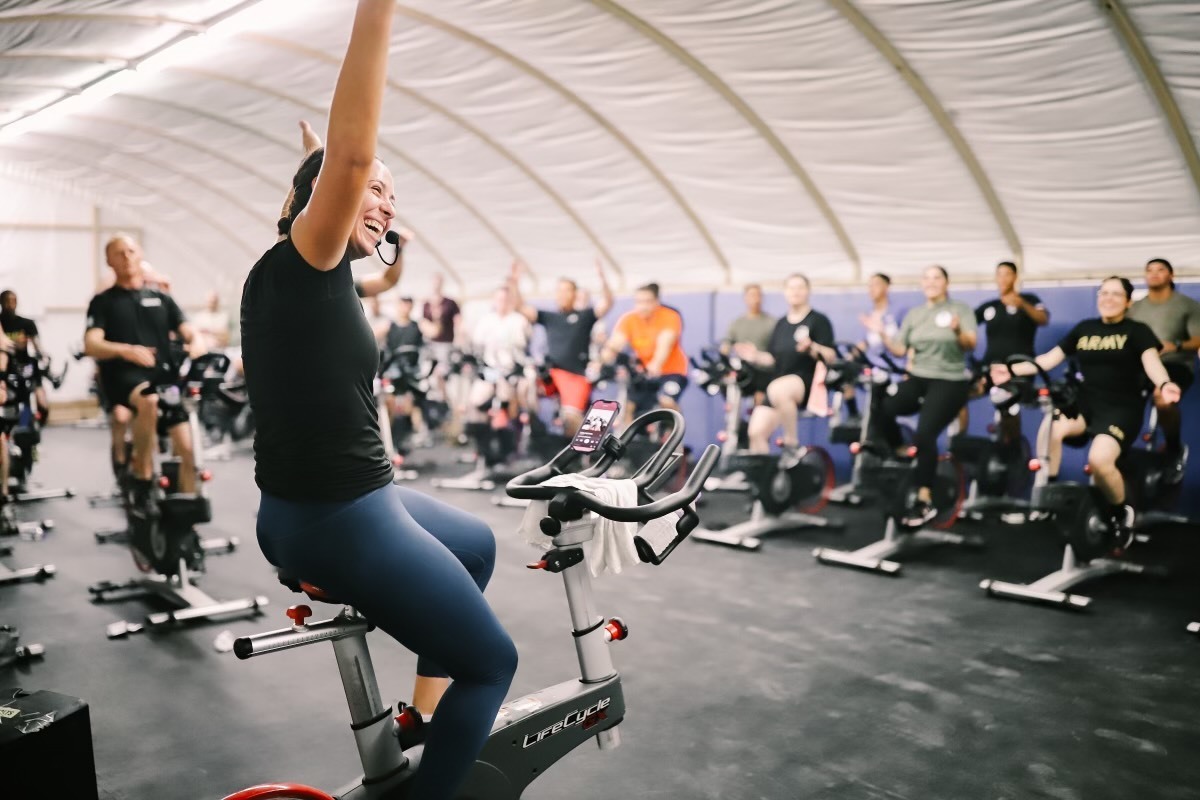 Schwinn has some of the coolest cycling machines on the market. Besides spin bikes, they also offer upright, air, recumbent, and other types of products.
Schwinn IC4 is the best option if you're looking for a professional spin bike. Aside from having premium exercise features, it also utilises modern streaming technology. Schwinn IC4 allows you to watch your favourite shows during workouts ensuring that you always have fun.
I especially like the fact it has 100 different resistance levels, allowing users to adjust the difficulty based on their conditioning. Riding the bike feels smooth, and you won't have to worry about the noise.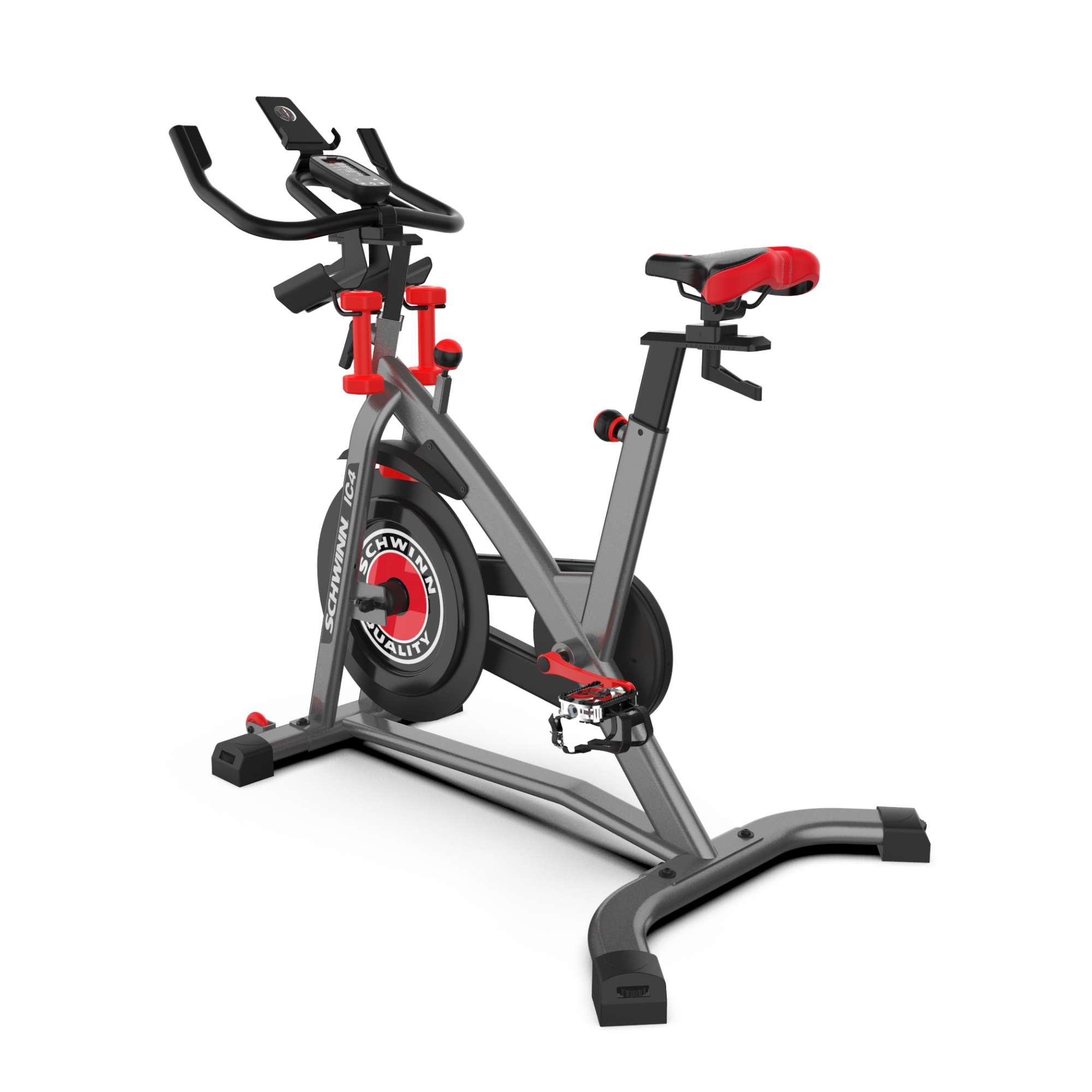 Upright Bike We Recommend
If you prefer an upright bike, I have just the thing for you! Evo-Fit is a good choice if you're looking for a relaxed cycle ride in the comfort of your home.
Unlike most other upright bikes, this particular model supports heavier users. As long as you have less than 300 pounds, you can safely use this machine. You can select between 24 resistances, which would allow you to find the right workout for your conditioning level.
Although the seat is smaller compared to other products from this category, it still provides enough comfort.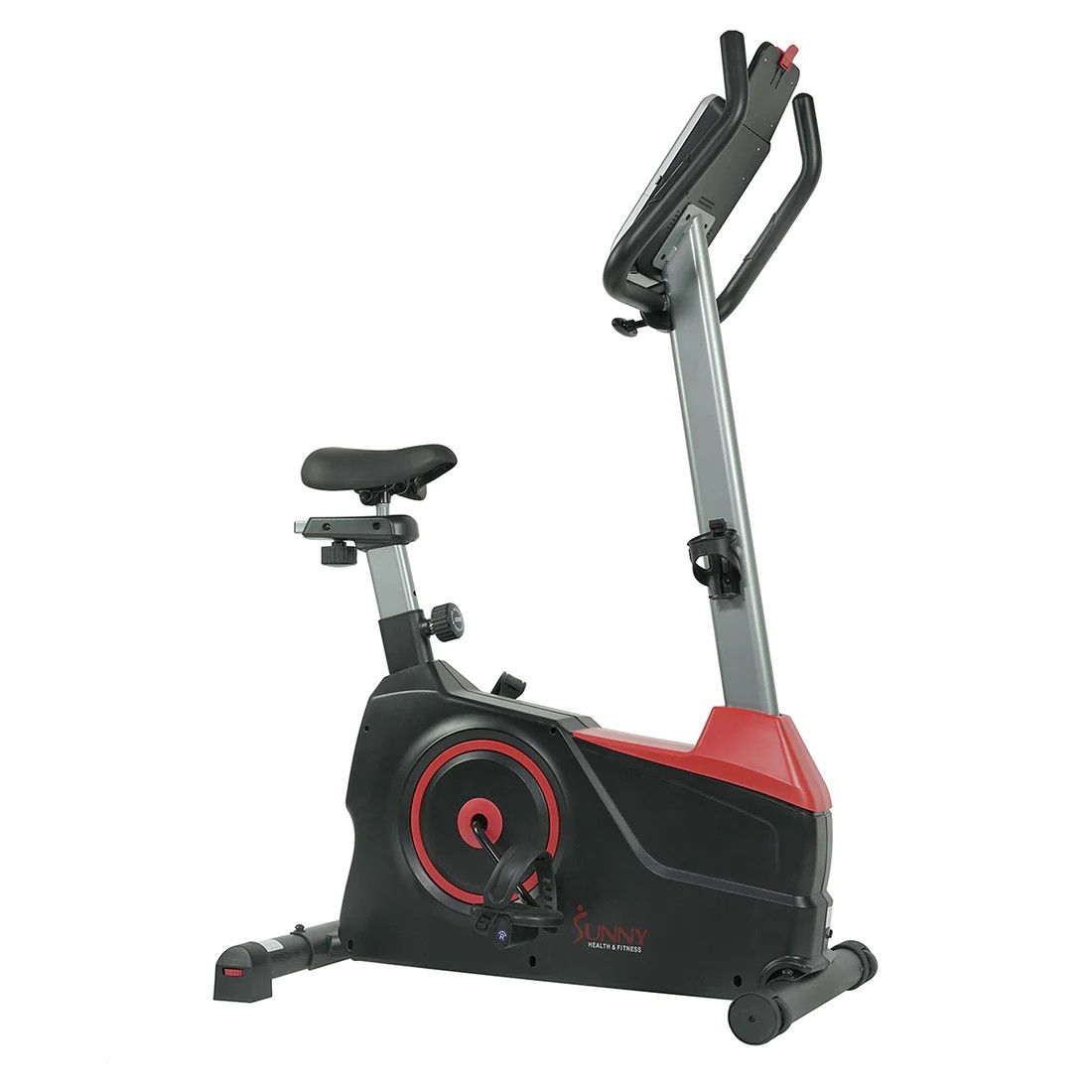 What Spinning Bikes are Intended for?
Spinning or spin bikes are ideal for HIIT. They are fantastic for users looking for challenging workouts and those who want to improve overall conditioning. Most notably, these products are meant to substitute exercising on traditional outdoor bikes.
What Is the Difference Between Stationary Bike and Spin Bike?
Stationary or exercise bikes are a category of products that includes different types of indoor cycles. Spin bikes are the most popular subcategory of stationary bikes.
Choosing an upright stationary bike or spin bike often depends on your conditioning. While they appear similar, these two products cannot be more different. Spin cycles are one of the best indoor machines for HIIT. Some professional athletes use them as a substitute for real outdoor bikes.
On the other hand, upright products provide easier workouts. They're not as demanding as spin cycles, making them better for older users.
Do you have one of these bad boys in your home? Which bike type do you prefer? Share it in the comments below!
STATIONARY BIKE VS. SPIN BIKE: HOW DO THEY DIFFER? // Brian Boyce: https://www.exercisebike.net/blog/stationary-bike-vs-spin-bike-how-do-they-differ/
What Are the Different Types of Exercise Bikes? // Leoni Jesner, ACE-CPT: https://www.verywellfit.com/what-are-the-different-types-of-exercise-bikes-5191451
Spin® Bikes Vs Upright Bikes: Which One Is Best For You // McSPORT: https://www.mcsport.ie/blogs/buying-guides/spin-bike-vs-stationary-bike-which-one-is-best-for-you
Stationary Bikes vs. Spin Bikes: Which is Better? // Amber Sayer: https://www.themanual.com/fitness/stationary-bikes-vs-spin-bikes/
My name is Ihor and I have been a professional weightlifter since 1996. With over 20 years of competition experience, my resume includes European Champion in 2009 and the silver medalist at 2011's Senior World Championships – 105kg division.
I competed at the 2008, 2012 and 2016 Summer Olympics.
After hanging up my own competitive lifting shoes, I decided to share my huge background as a coach. I am currently coaching multiple athletes who are competing at national and international competitions.