Elliptical VS running is a common topic among fitness experts when discussing the best cardio exercises. Online, you'll find everything from published studies to individual tests, each with results that may surprise you. This article will answer all your questions about the running VS elliptical debate so you can find out which is the right choice for you.
Elliptical vs running? Using elliptical machines and running both provide excellent cardiovascular exercise that will improve your health, burn calories, and develop muscles. Although using an elliptical vs running for weight loss has nearly identical results, there are some key differences that change the best choice from person to person.
So, is the elliptical as good as running, the same, or better?
Let's compare each option and see.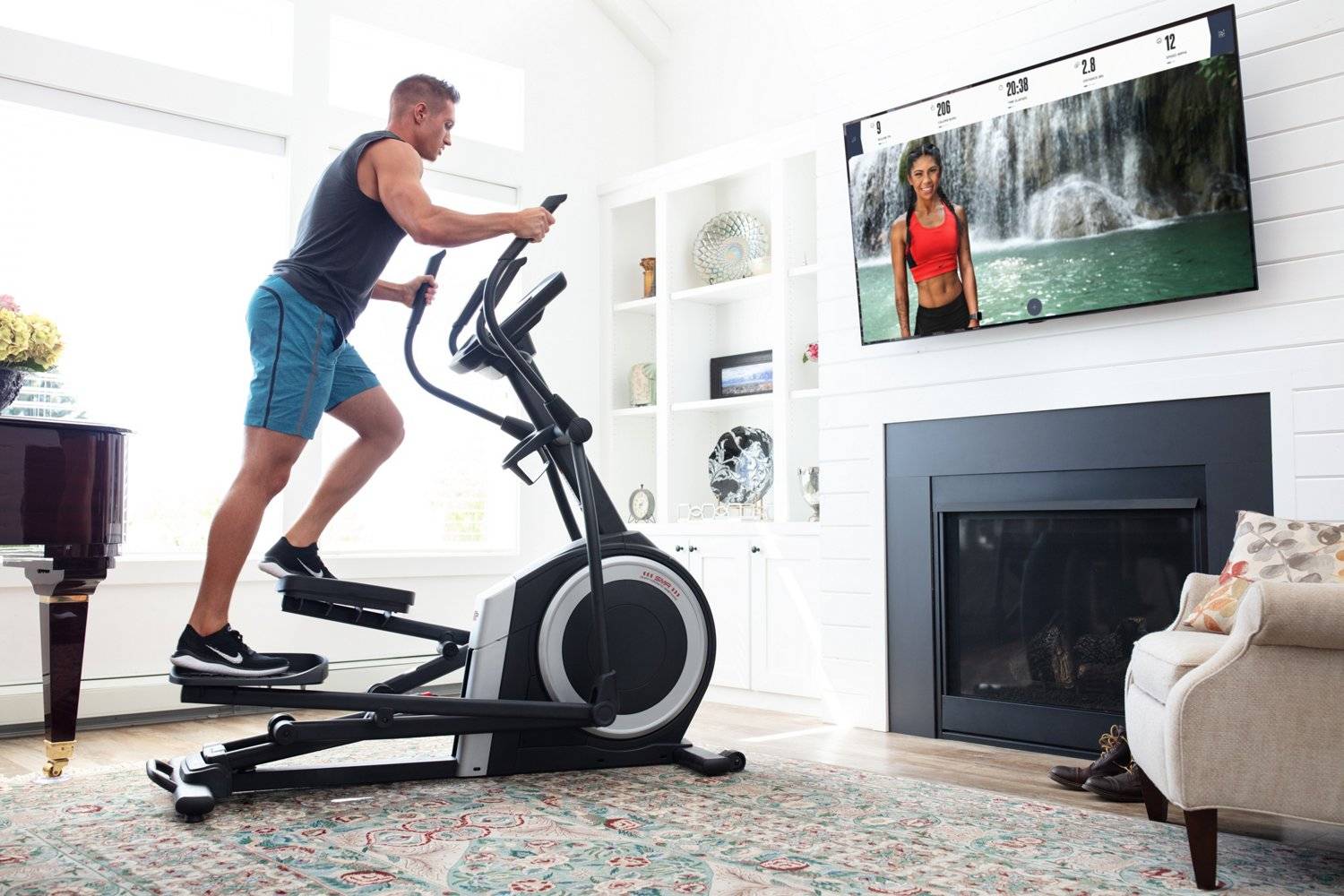 Elliptical VS Running - Detailed Comparison
Workout Impact on the Body
Elliptical machines provide low-impact that are easier on the body, but the full-body engagement can also wear you down faster. Running, while more familiar to everyday muscle memory, can have a higher impact on joints, knees, hips, etc. This will help you strengthen those areas over time, but it also increases the risk of injury. While fast exercising such as running on the elliptical is technically possible, it will wear you out faster than running.
Ellipticals provide a near full-body workout and engage more muscle groups than running, particularly in the upper body. Running technically only activates your lower body, but the development result in those areas is greater. If you exercise your upper body with other methods and are looking strictly for cardio and lower-body exercising, running is arguably the best choice. Otherwise, those looking for a machine to substitute their entire workout should look at ellipticals. There are also other limitations to using the elliptical vs jogging, running, or walking, namely the higher energy requirement.
Many ellipticals offer adjustability features that can increase workout possibilities. However, running provides a more dynamic workout that lets you set your own pace, choose the route you want, and change the scenery to your liking.
Elliptical machines allow you to work out at any time of day from the comfort of your home. However, it might get monotonous working out in the same location every day, particularly if you don't use an entertainment device (which can get distracting). Running outdoors lets you mix up your routine as much as you want by exploring new routes and trials and switching up the scenery daily. If you want to focus on running but don't have the best locations to use, you can always look to purchase a treadmill or find one at the gym.
Getting an elliptical machine for your home has an upfront cost. For running outside, technically you only need a good pair of running shoes, some training gear, and a water bottle to start. This may lead you to believe that running is cheaper, however the cost tends to even out over time. Working out outside exposes you to things such as bad terrain and weather conditions. This can lead you to cycle through fitness gear, such as shoes or tracksuits, faster than when working out at home due to wear and tear.
Elliptical machines are safer in more ways than one compared to running. For starters, the lower impact workout will put less strain on you, reducing the risk of injury. When exercising indoors, you avoid inconveniences such as tearing your shoes or clothes, running out of water, or finding yourself on unfamiliar terrain. Some people, particularly those who work out in the evening or at night, might not feel safe to go outside for various reasons.In that case, getting an indoor machine is always better than skipping out on your workouts.
However, if you feel safe running outside, it can be a lot of fun on top of improving your mental health. Studies have shown that working out in nature can ease stress, boost moral, and improve your confidence.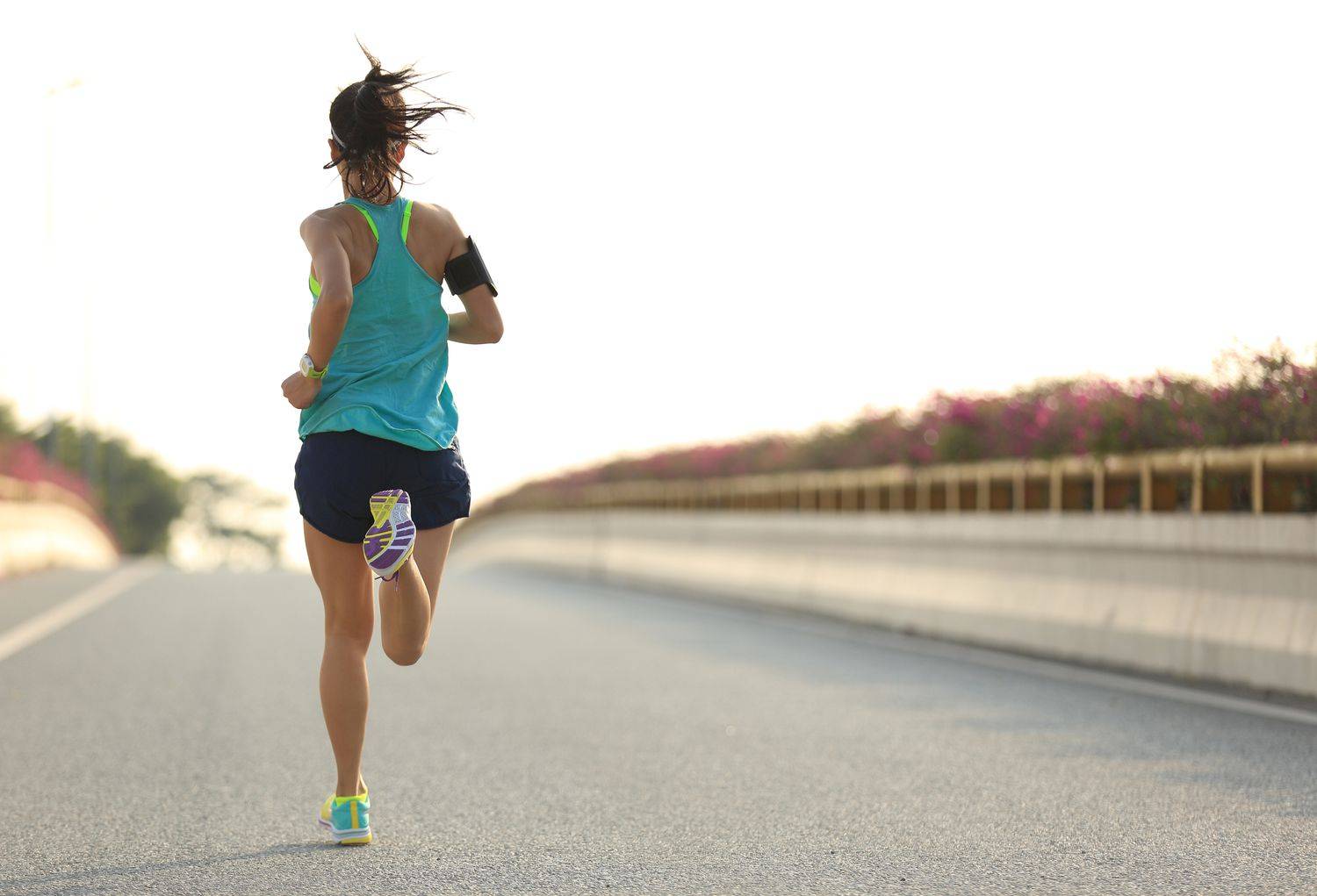 Elliptical VS Running - Summary
Pros and Cons of Ellipticals
Low-impact exercise that's easier on your body, particularly your joints, knees, and lower back, for example

Near full-body workouts that engage your arms, legs, core, and other muscle groups

Depending on the model, ellipticals tend to have a wide range of workout possibilities with adjustable inclines, pedals, handles, etc., and are certainly more versatile when compared to running

With proper use, ellipticals can help straighten your back, fix your posture, and improve your balance, among other benefits

Ellipticals tend to be quieter than other indoor cardio machines
Ellipticals provide less intense workouts than running

Since ellipticals require full body engagement, they may be inaccessible to persons with certain injuries, chronic pain, health issues, or disabilities

Ellipticals need more maintenance than other cardio machines since they feature more moving parts
Pros and Cons of Running:
Between choosing your own pace and location, running offers more workout variety

If your focus is on developing your lower body, running better targets muscle groups such as calves, glutes, hamstrings, and similar

Running achieves identical cardio results as ellipticals without having to engage your arms

Walking, jogging, and running use natural motions familiar to your body and are more accessible to different athlete levels

Running doesn't require additional machine maintenance
Higher impact training on hard surfaces can wear you down faster

Running affects your joints, keens, lower back, etc. more than ellipticals, increasing injury risk

Over time, running can become more expensive with faster cycling through gear
Elliptical vs Running - When to Choose Each?
Studies have shown that calorie burn, oxygen consumption, and heart rate are nearly identical between ellipticals and running exercises. Thus, your choice will mainly come down to other factors, such as athletic level, health situation, and fitness goals, but also things like budget and spatial availability.
If you're looking to buy one machine for a well-rounded at-home workout, the elliptical is a great choice. Both exercise methods are fairly beginner friendly, although the running is arguably more accessible, especially if other factors prevent you from engaging your arms in exercising. If you're an athlete with a focus on improving your running capabilities, then your choice is obvious. If you're looking for an indoor fitness machine, ellipticals tend to cost less and take up less space on average, and they're a good first choice for your home gym. Running on the other hand is commonly used in physiotherapy and mental recovery, and studies have proven it increases brain activity, improving your cognitive ability, motor functions, and balance.
The Sunny Essential Interactive Series is a rear-drive elliptical designed for a near full-body cardio workout at low impact. Apart from the heart rate monitor, its digital display measures calories, distance, pulse, speed, and time, and even features an odometer. But the best feature of this machine is the Bluetooth connectivity. Pair the elliptical with your smart device and use the SunnyFit app to improve, import, and export your data tracking. You can also rest your device on the shelf above the display and watch one of over 100 workout videos, or select and simulate a route from real-world locations. The machine has a small footprint and wheels for easier movement. It's also very quiet, making it ideal for at-home use or garage gyms.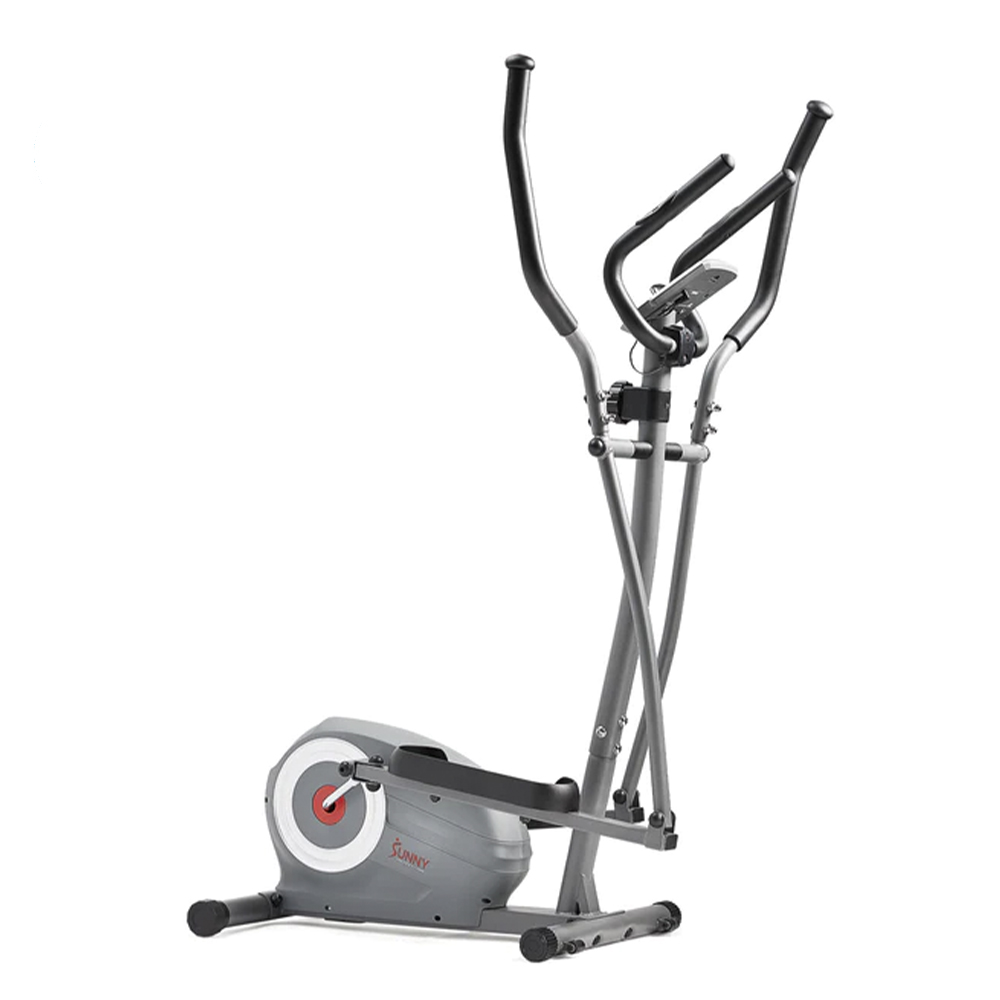 NordicTrack is globally famous for producing some of the best cardio equipment on the market. Their name immediately associates the product with premium quality and excellent performance. At dimensions of just 54" H x 36" W x 73.5" L it is one of the smaller-sized treadmills, and along with a unique folding feature, it can easily be set up in most home workout areas. It features a 10% incline and the top speed goes up to 10 miles per hour. The command console has Bluetooth connectivity which can be used to auto-adjust incline levels and speed based on the workout you select, or even use the speakers to play music from your device. The maximum recommended weight is 300 pounds and the machine is covered with a 10-year frame warranty.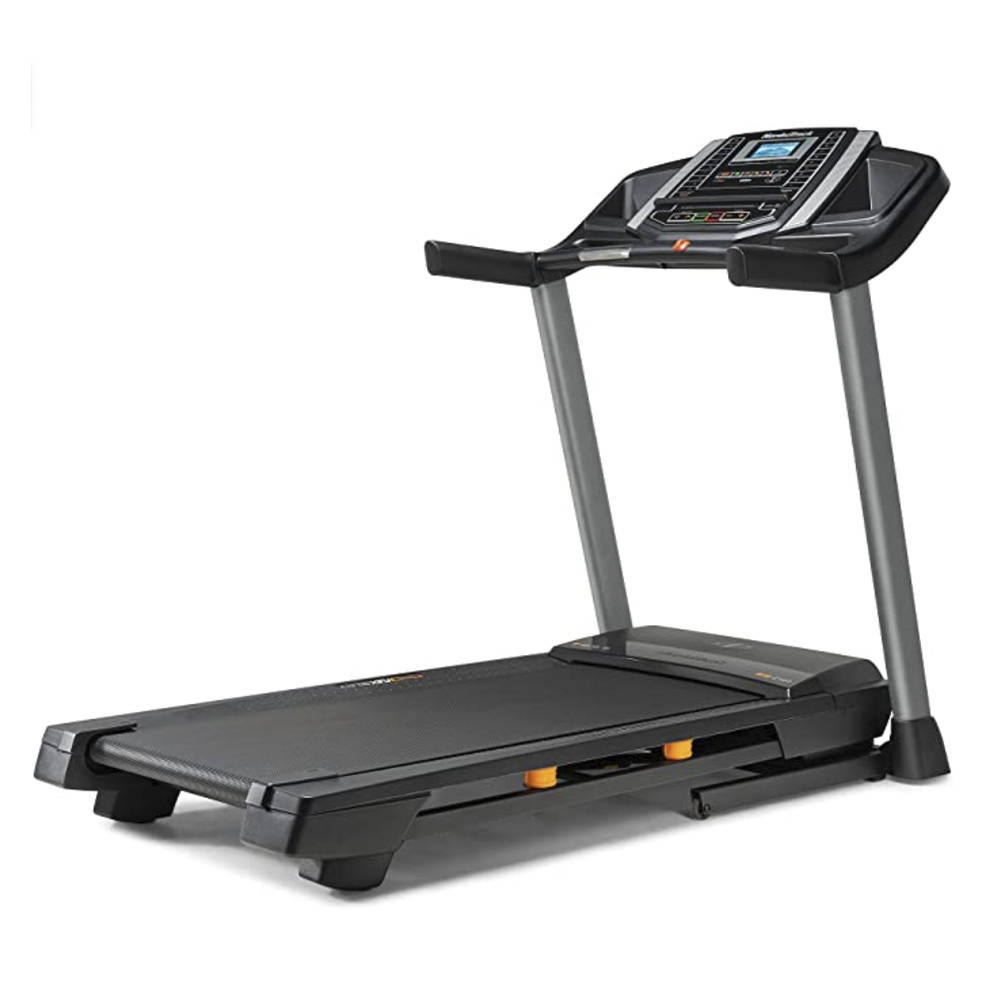 Is elliptical better than running?
Both using elliptical machines and running have proven to be excellent cardiovascular exercises. The main difference between running vs elliptical is in muscle group engagement. Running engages the lower body more, while ellipticals provide a near full-body workout. Which is better for you depends on things like your fitness goals, athletic level, and health status.
What burns more calories, elliptical or running?
A common question among people looking to buy either machine is, is the elliptical better than running? As we've already discussed, studies showed that using an elliptical compared to running has nearly identical calorie-burning capabilities. However, the noticeable differences occur on much higher intensity runs, though these can cause different issues such as burnout and an increased risk of injuries. Though it is worth mentioning that taking care of your diet is equally, if not more important for calorie loss than working out.
Overall, when it comes to elliptical VS running, both provide an effective cardiovascular exercise. The best choice for you will depend on your fitness goals, athletic level, and current health status. Ellipticals provide a near full-body workout from the comfort of your home, while running shows better results in lower body development and improves cognitive ability.
If you're looking for the best elliptical machine for your home gym, my suggestion would be the Sunny Health & Fitness Essentials Series Elliptical. For the best treadmill, check out the NordicTrack T Series.
Which exercise method do you prefer? Do you find yourself using an elliptical or running more often? Let me know your thoughts in the comments below and make sure to follow me on social media for more exercise tips.
The Relationship between the Physical Activity Environment, Nature Relatedness, Anxiety, and the Psychological Well-being Benefits of Regular Exercisers // National Library of Medicine: https://www.ncbi.nlm.nih.gov/pmc/articles/PMC5483473/
Comparison of energy expenditure on a treadmill vs. an elliptical device at a self-selected exercise intensity // National Library of Medicine: https://pubmed.ncbi.nlm.nih.gov/20453685/
Prefrontal and premotor cortices are involved in adapting walking and running speed on the treadmill: an optical imaging study // Science Direct: https://www.sciencedirect.com/science/article/abs/pii/S1053811904003672
Diet or Exercise Interventions vs Combined Behavioral Weight Management Programs: A Systematic Review and Meta-Analysis of Direct Comparisons // National Library of Medicine:
https://www.ncbi.nlm.nih.gov/pmc/articles/PMC4180002/
My name is Ihor and I have been a professional weightlifter since 1996. With over 20 years of competition experience, my resume includes European Champion in 2009 and the silver medalist at 2011's Senior World Championships –105kg division.
I competed at the 2008, 2012 and 2016 Summer Olympics.
After hanging up my own competitive lifting shoes, I decided to share my huge background as a coach. I am currently coaching multiple athletes who are competing at national and international competitions.