Whether you're a fitness enthusiast, or if you're just starting to develop a workout routine, an Elliptical or an Exercise Bike are definitely machines which can help you significantly boost progress. They are easy to use and offer benefits, such as burning calories, reducing the risk of injuries, and strengthening muscles and bones.
But the big question is: Which is better? Elliptical or Bike. Choosing the right workout machine can be tricky and time-consuming since they both offer similar benefits, but it depends on your preference and workout goals.
In this article, we will cover the differences between Elliptical and Exercise Bikes, including their purposes, pros, and cons. We will also review their features and provide answers to a few frequently asked questions.
Elliptical vs Exercise Bike
The difference between Elliptical vs Exercise Bikes is that the latter burns fewer calories, only tones the lower body, occupies small spaces, is less expensive, and is less comfortable. However, this depends on your personal preference, workout goal, joint health, and fitness levels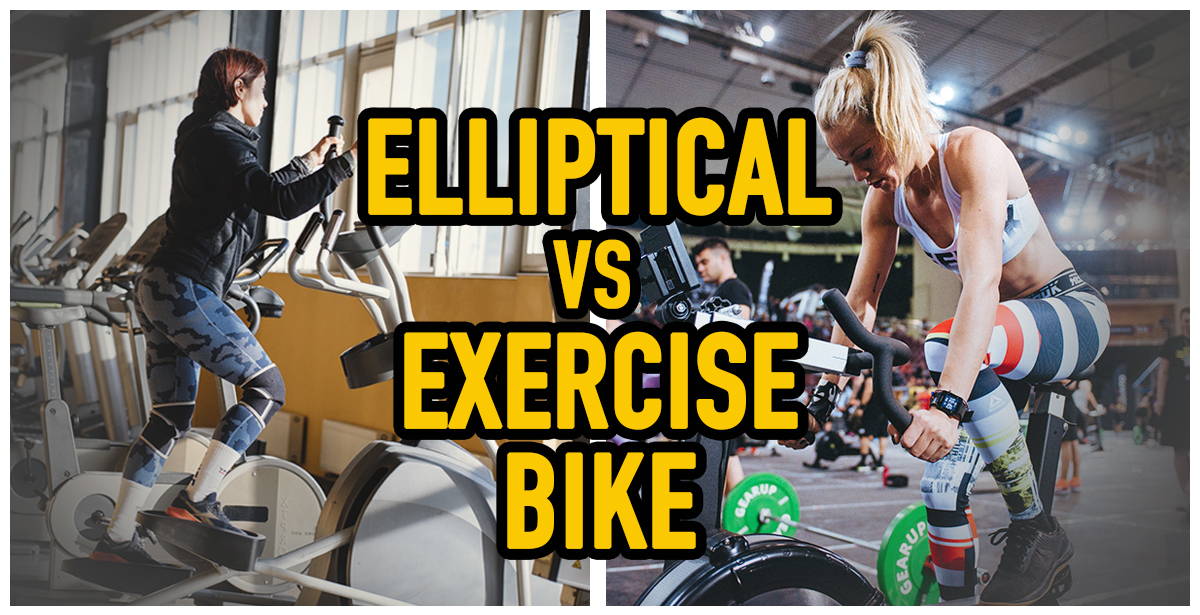 What Is an Exercise Bike?
An Exercise Bike, also known as a stationary bike, is a piece of indoor workout equipment that mimics the motion of riding a bike. It is a low-impact cardio machine that supports the arms, core, and leg muscles.
To use, users will sit, lock their feet in the pedals, hold the handlebar, and mimic the pedaling motion of riding a bicycle.
Stationary bikes generally have a seat, adjustable handlebar, and pedals to aid workout sessions. For more intense workout sessions, users can control the bike's resistance. Some Exercise Bikes possess more features, like smartphone holders.
Exercise Bikes have four main types: air, upright, recumbent, and spin. They have similar features and health benefits, but are designed differently to meet different workout goals and preferences.
What Is an Elliptical Bike?
An Elliptical Bike is a piece of indoor workout equipment that mimics the activity of running, walking, and stair climbing. It is a low-impact cardio machine that supports a full-body workout session.
To use, users place their feet on the pedals, hold the handles, and perform a coordinated motion of the arms and legs in a continuous, elliptical pattern.
Elliptical Bikes do not have a seat. It engages lower body muscles such as the quads and calves. In addition, upper body parts like the core and arms also benefit from it.
For high-intensity interval training (HIIT) and more endurance-based workouts, users can stride fast and undergo the workout session for an extended period.
Exercise Machine vs Bike – Which Is Better?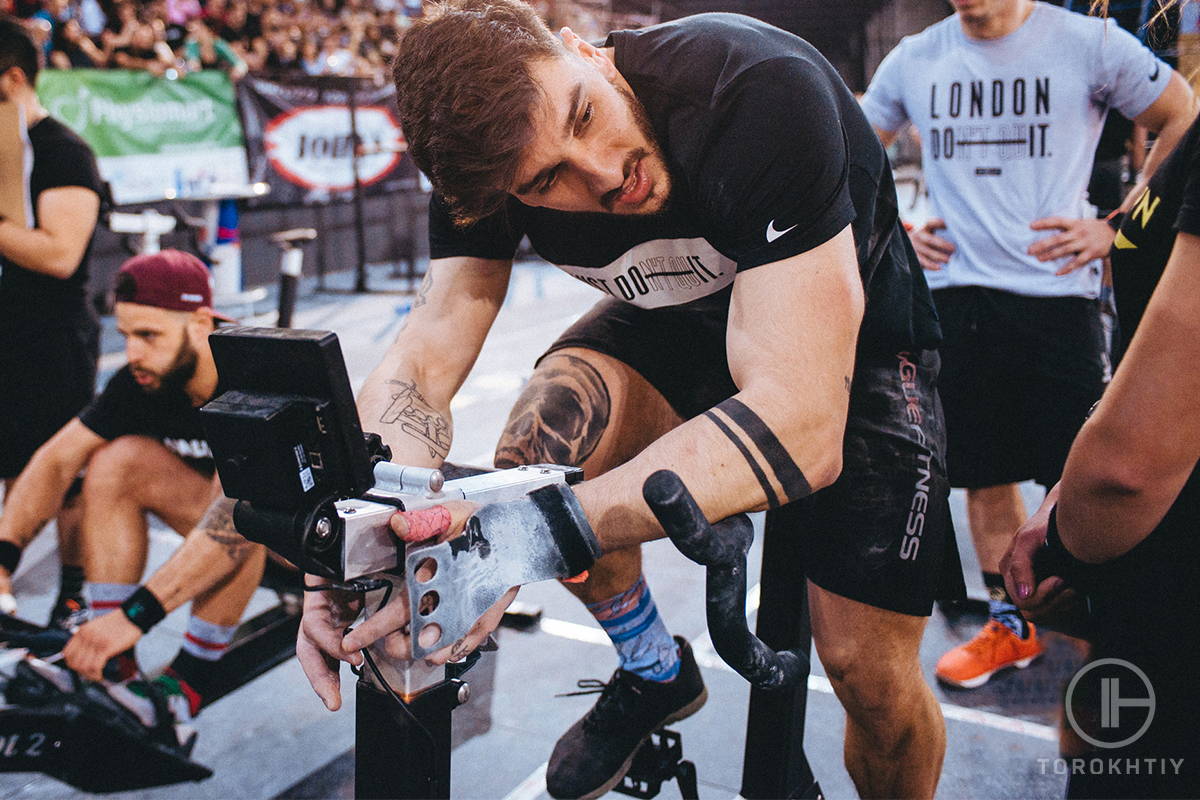 There is a pending argument about what piece of workout equipment is superior between a spinning bike or Elliptical Bike. The answer is subjective because of several factors, such as your endurance level, fitness health, workout goal, the resistance level of the machine, and the machine itself.
For instance, riding at a low cadence on an Exercise Bike with low resistance will be less challenging than a HIIT workout on a spin or indoor cycle Exercise Bike, where your cadence and resistance will be raised higher.
Likewise, you can do an easy
workout session on an Elliptical machine
by reducing the resistance and moving at a walking cadence. Conversely, using the incline and increasing the resistance to involving your upper body fully can toughen your workout sessions.
Riding on an Exercise Bike may be slightly easier than doing a workout on an Elliptical machine since you're involving fewer muscles and supporting your weight by sitting on the bike seat. You can still burn some calories and improve your cardiovascular health.
Here is an in-depth comparison between a stationary bike and an Elliptical Bike:
Muscle Building - Elliptical vs Bike
Elliptical and Exercise Bikes generally tone the muscles. Muscle toning involves the process of defining the muscle and developing a lean physique or trained muscular structure.
On the one hand, Elliptical machines support total body workouts because of their mode of operation and functionality. This targets the upper and lower muscles in the body, which results in a more complete physique.
On the other hand, stationary bikes support lower-body workouts. This targets the leg muscles, including the quads, hamstrings, and calves. A spin Exercise Bike targets the core, shoulders, and back muscles since you will be pedaling while standing.
An Elliptical Bike is a better option if you plan on toning a variety of muscle groups on the entirety of your body.
Tip: The trick to effectively tone your muscles is to increase the resistance on your Exercise or Elliptical Bike.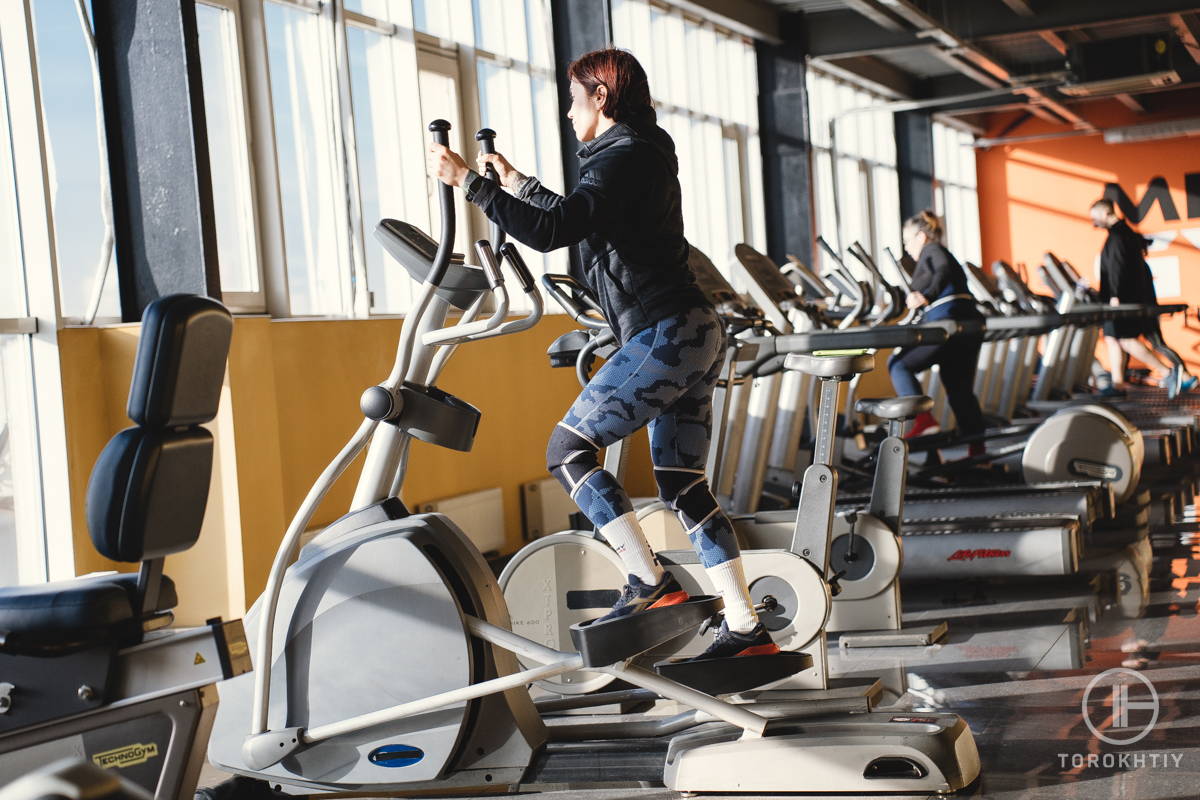 A recent Harvard Medical School study reveals that an Elliptical machine burns more calories than a stationary bike.
The report shows that a 30-minute Elliptical Bike workout session burns 270 to 378 calories, while a 30-minute stationary bike workout session burns 210 to 294 calories.
The high calorie-burning effect of the Elliptical Bike is attributed to its full-body workout regime.
However, you can improve the calorie-burning effect of the Elliptical machine by increasing your resistance and speed.
Extending the duration of your workout routine will also increase your calorie expenditure.
To burn calories efficiently on an Exercise or Elliptical Bike, you must put effort into your workout routine. Getting good results from Exercise or Elliptical Bikes is not based on the workout equipment but on consistency and effort.
Bone Strengthening - Elliptical Machine vs Bike
Walking, jumping, aerobics, and running are high-impact activities that effectively improve bone health. Since stationary and Elliptical Bikes are both low-impact workout equipment, they offer fewer bone-strengthening benefits.
Findings from Harvard Medical School show that the downward pedaling motion of cycling offers small benefits to leg bones.
A study published in the National Library of Medicine reveals that cycle training induces a more significant strength gain in older adults than younger adults. For younger adults, higher-intensity cycling training is required to induce strength gain.
Since stationary bikes closely mimic cycling motion compared to the somewhat walking and running motion of Elliptical Bikes, stationary bikes may offer better bone-strengthening effects on the body of older adults.
Tip: To effectively strengthen your bones, you need to add high-intensity strength training exercises to yoursite: stationary or elliptical routine.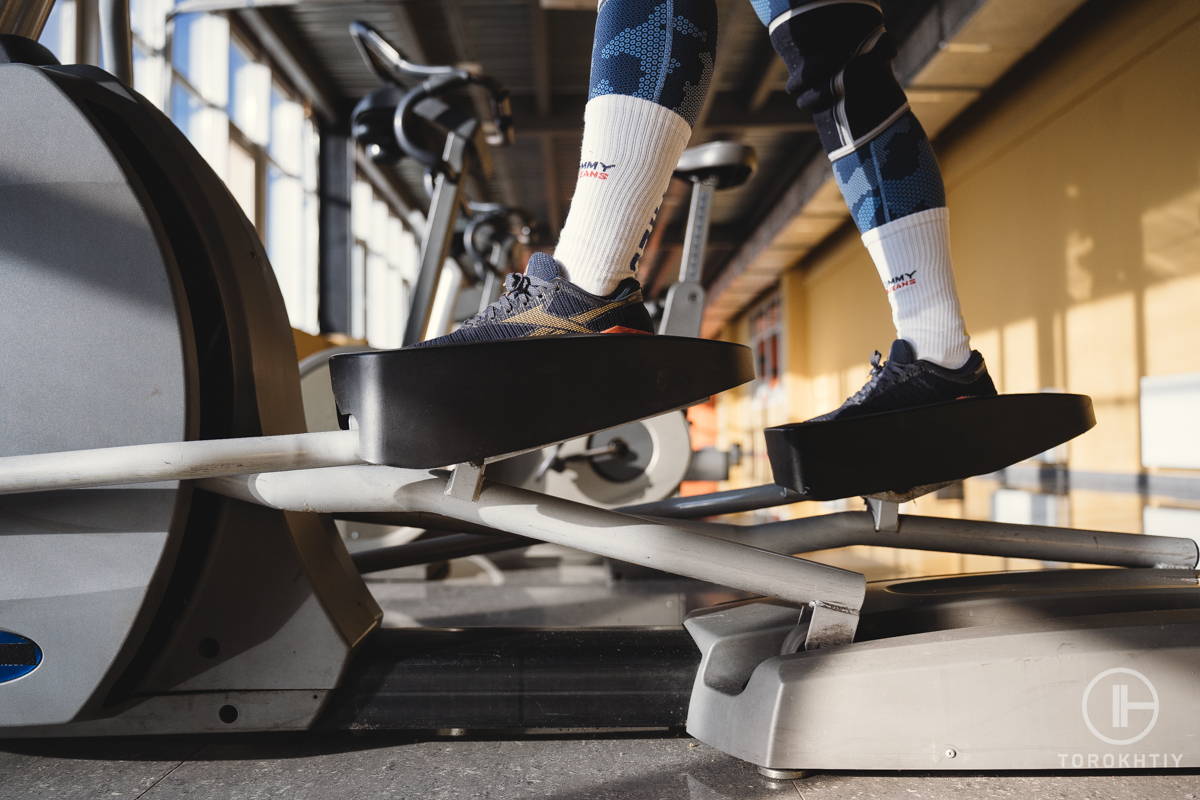 The prices of stationary and Elliptical Bikes depend on their type, features, quality, and size.
However, stationary bikes are generally less expensive than Elliptical Bikes. In addition, some low-budget Elliptical Bikes are made of low-quality materials and have shorter strides in length.
Exercise Bikes have low maintenance costs because the parts are not complex or costly to repair or replace.
Stationary and Elliptical Bikes generally have a straightforward design. Seeing that both machines consist of a few moving parts, neither of them requires much servicing or repairs.
Exercise Bikes are especially inexpensive and have small maintenance costs.
Comfort is subjective because different people have varying preferences, which can vary depending on everyone's individual body type.
Elliptical Bikes are generally more comfortable than Exercise Bikes. This is because the machines allow a more natural or fluid movement, while Exercise Bikes have a seat for weight support.
Many new users of upright and spin bikes often find the seat uncomfortable. Some will change it to a more paddled saddle. Others ride Exercise Bikes with shorts for extra cushion.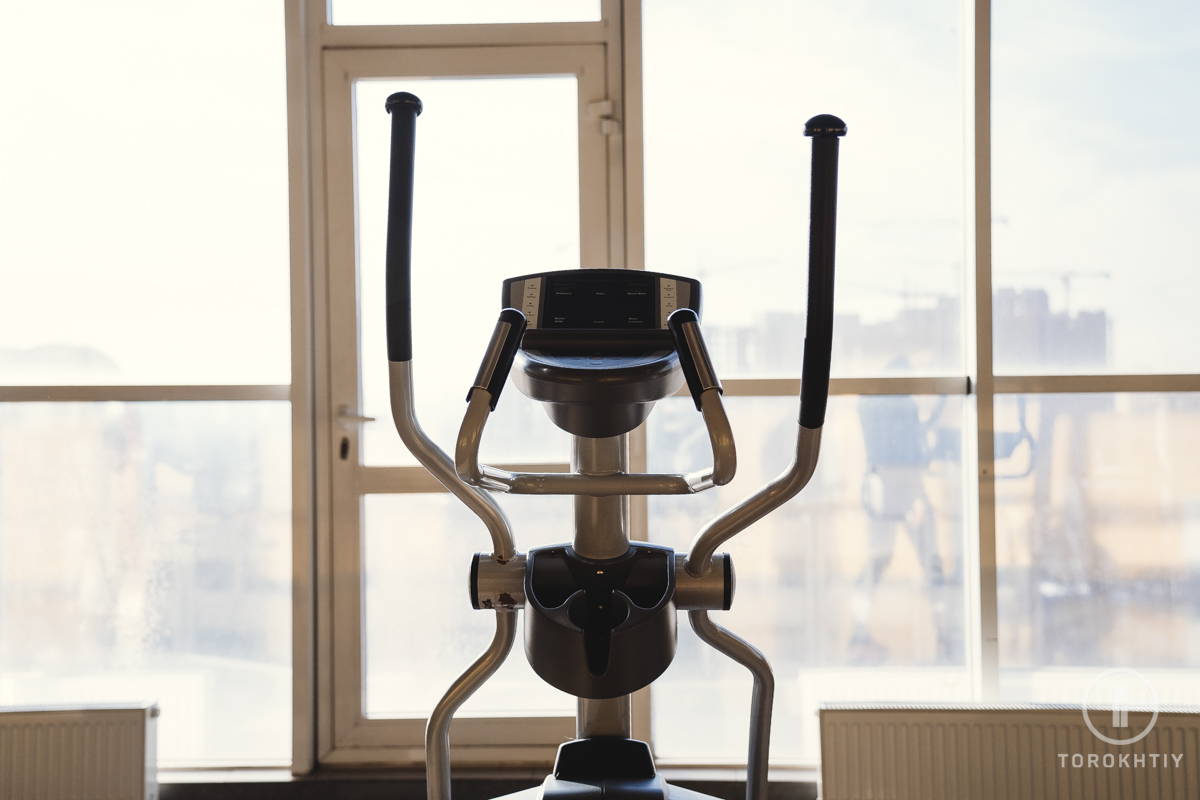 Workouts always seem easier when enjoyed. So, this aspect is definitely something you need to consider when deciding which to opt for.
Most stationary and Elliptical Bikes have smart technology and integrated smartphone handles for immersive and enjoyable workout sessions. Smartphone handles allow users to follow up on workout videos and play their favorite music.
Some purchase Exercise Bikes in order to train for outdoor cycling events. This translates as a good investment.
On the other hand, Elliptical machines allow for a unique movement pattern that many people can't relate to any particular sport.
Tip: Enjoyment is based on personal preference. Therefore, find the one that most resonates with you.
Elliptical machines are generally heavier and bulkier. Many take up lots of space in the room, while some are lightweight or foldable.
Exercise Bikes generally fit well into a small space. So, if you have a small space in your gym or home, then it's a good option to invest in.
You can still put an Elliptical machine in a small space though, but you have to consider several factors such as weight, dimension, and ceiling height.
Conclusion, fitting an Exercise Bike in a small space is easier than fitting in an Elliptical Bike.
Exercise and Elliptical Bikes are both pieces of low-impact workout equipment. They have a low chance of causing injuries to the knee, hips, ankles, and feet, making them very reliable and safe.
Since they are both fixed machines, the chances of falling off, slipping, or losing balance are low.
When both machines are overused, they can cause injuries. Therefore, it's advisable to follow the proper usage guidelines and stick to an ideal workout routine.
An Exercise Bike is better suited for those with knee or mobility issues.
Tip: Exercise and Elliptical Bikes have a low risk of injuries when used properly.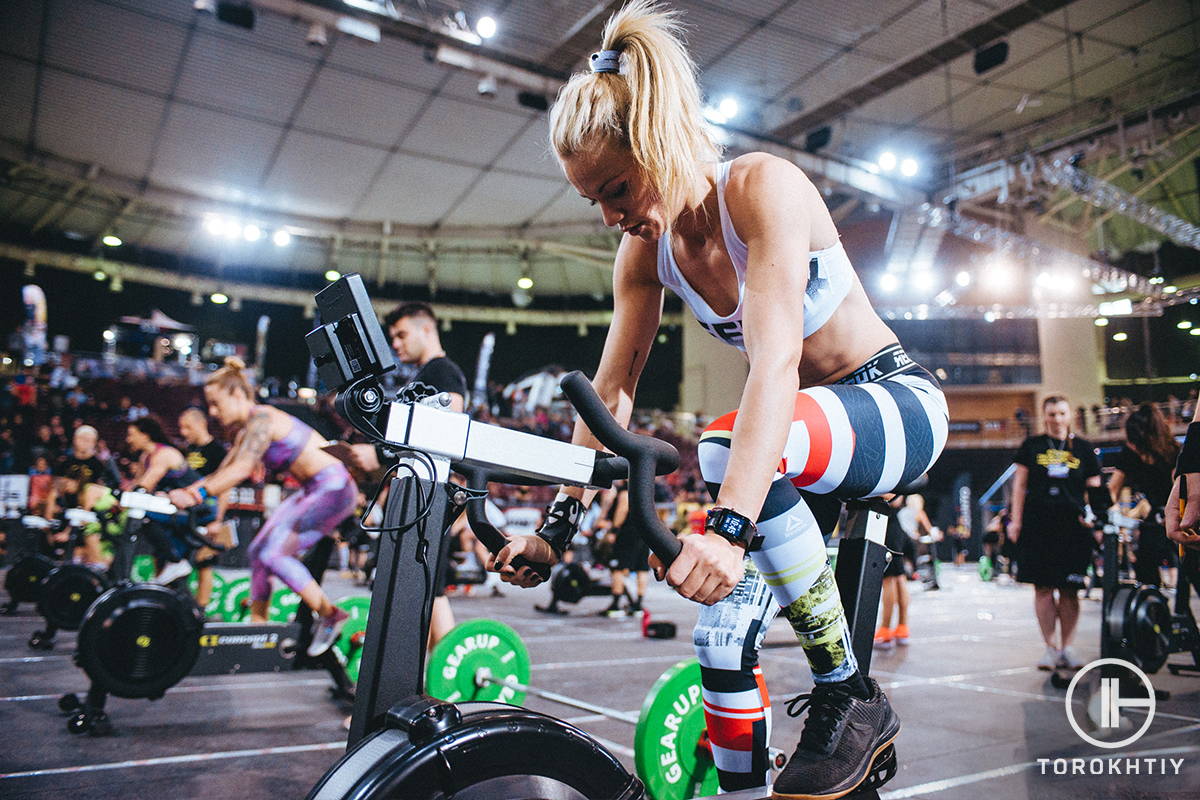 Both stationary and Elliptical Bikes possess different features that can be adjusted to fit different users' desires.
A stationary bike often comes with seats, handlebars, and pedal adjustments to offer a comfortable riding experience. Another useful option is the adjustable level of resistance, which can increase the intensity of the workout to the specific desire of the user.
The level of adjustability in an Elliptical machine varies. With most Elliptical Bikes, the more you increase your speed, the more difficult the workout becomes. Some designs allow users to adjust resistance and recline too. Other models allow users to adjust the stride length.
Elliptical Bikes are often more of a one-size-fits-all machine. Therefore, you can't adjust the setup to meet people of different heights.
Elliptical vs Stationary Bike: Summary
An Elliptical and Stationary bike both offer similar health and fitness benefits, but produce different results and effects.
If your goal is to burn calories and lose weight, an Elliptical Bike is the right choice since it burns more calories than a stationary bike.
But putting more effort and adjusting the resistance will enable you to burn more calories, irrespective of the device you use.
Elliptical and Exercise Bikes have their pros and cons. Therefore, before going for any of them, you should consider your individual workout goals, fitness level, budget, room space, and preferences.
When choosing between an Elliptical and an Exercise Bike, go for the one you'll enjoy using daily.
Tip: Workout goals are easier to achieve when you enjoy your routine.
Supports upper and lower body workout

Improves cardiovascular health

Burns high amount of calories

Adjustable resistance and incline

Targets a large number of muscle groups

Offers varieties of workout options
Not suitable for some people with tall or short height

Not suitable for people with low mobility or recovering from injury

Requires time to get used to the range of motion

Potential to cause back, shoulder, or hip pain if not used properly.
Pros/Cons of Stationary Bike
Supports total body workout

Strengthens the leg bones

Suitable for those with mobility, knee, or joint issues

Suitable for people recovering from injury

Suitable for people of all height

Targets the leg muscles, including the quads, hamstrings, and calves

Comfortable sitting position
Not suitable for weight loss

Offers a few workout options

Doesn't work the upper body

Potential to cause back pain or shoulder/neck pain.
Cycling or Elliptical: When to Use Each (Their Purpose)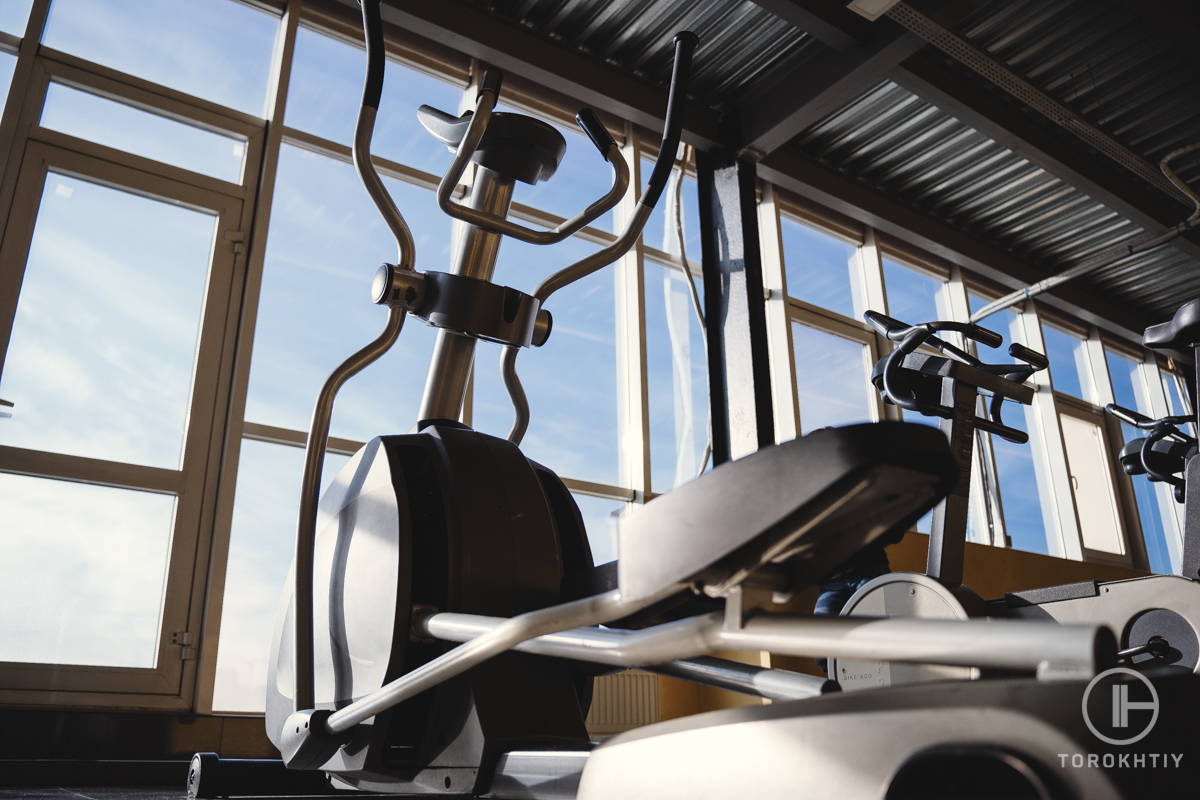 A stationary bike is designed for those looking to improve their cardiovascular health and strengthen the lower part of their body. Those suffering from low mobility or joint/knee pain, recovering from an injury can benefit from it.
Since Exercise Bikes occupy small space and are less expensive, they are suitable for those living in a limited space and with a lower budget.
An Elliptical Bike is a low-impact cardio machine designed for those looking to strengthen their complete body.
Those looking to improve their cycling skills or find their form might benefit from it.
Since Elliptical Bikes are highly priced and large, they are suitable for those with a high budget and a relatively large space in their home or gym.
The Elliptical Machine We Recommend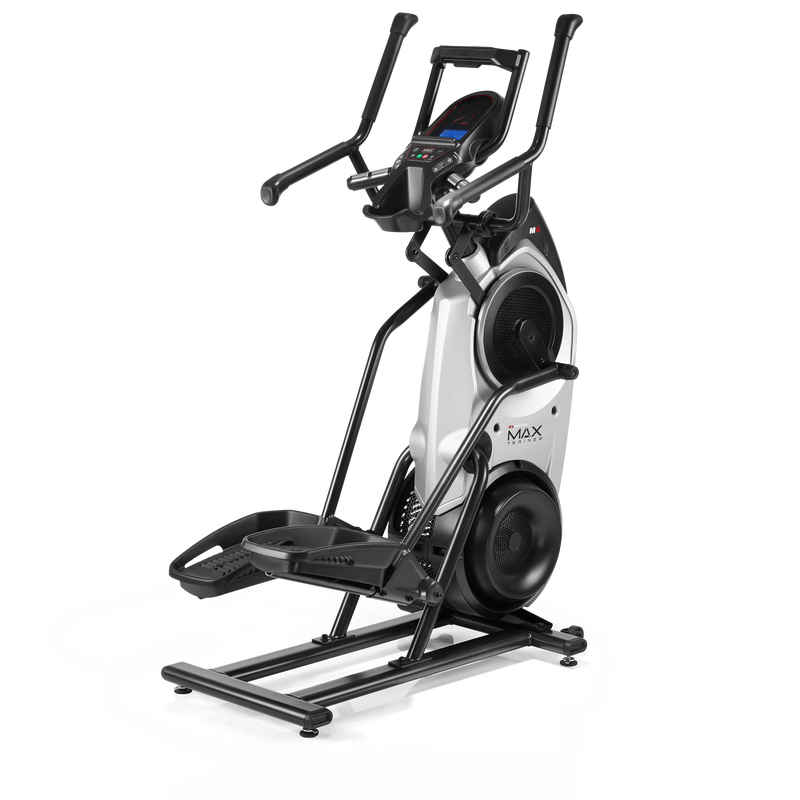 Bowflex Max Trainer M6 is the Elliptical machine we recommend. This newly designed machine is a great choice for those looking to tone their muscles and burn calories.
The bike features 16 levels of resistance and a burn rate display to help you perform workouts at your convenience and achieve your target weight loss and activity goals.
This bike's innovative system produces maximum cardio benefits in less time. With its unique motion, you can tone your upper muscles faster than usual.
Bowflex Max Trainer M6's compact design allows you to use it in any small space, for example in your home or the gym.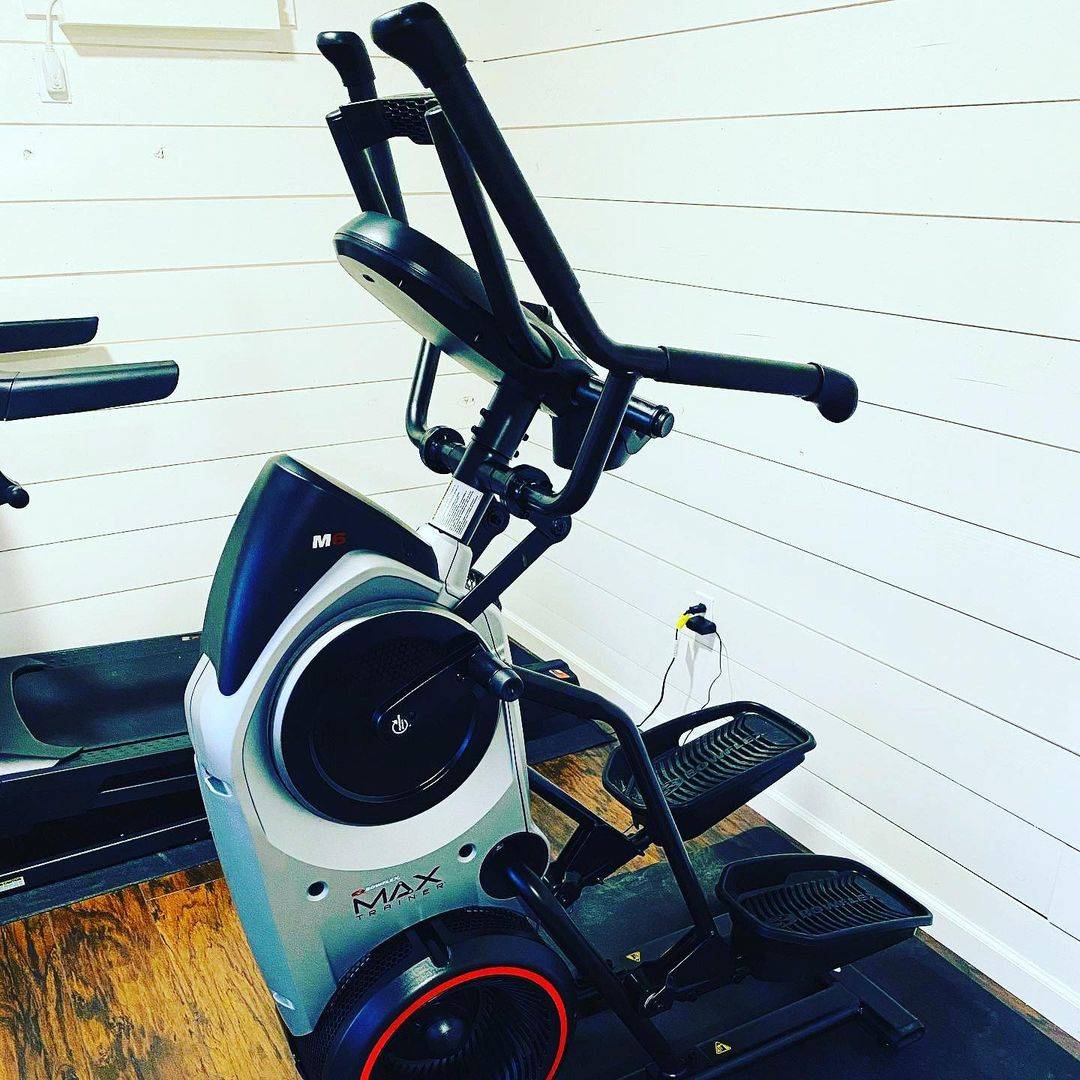 Resistance level

: 16 levels of resistance

Special features: Wider repositioned console, USB charging port, magnetic media rack for tablet or smartphone
Connectivity & limit: Bluetooth® heart rate compatible, connectivity for up to 2 individual users
Weight capacity: 300 lbs (136 kg)
Minimum ceiling height: User height + 15" (38 cm)
Screen features: Improved color scheme, burn rate display, and heart rate monitor with integrated graph
Adjustability: Multi-grip, dynamic handles
Warranty: 2-year structural frame & parts, 90-day labor.
Offers heart rate training
Some users say it is hard to set up
The Stationary Bike We Recommend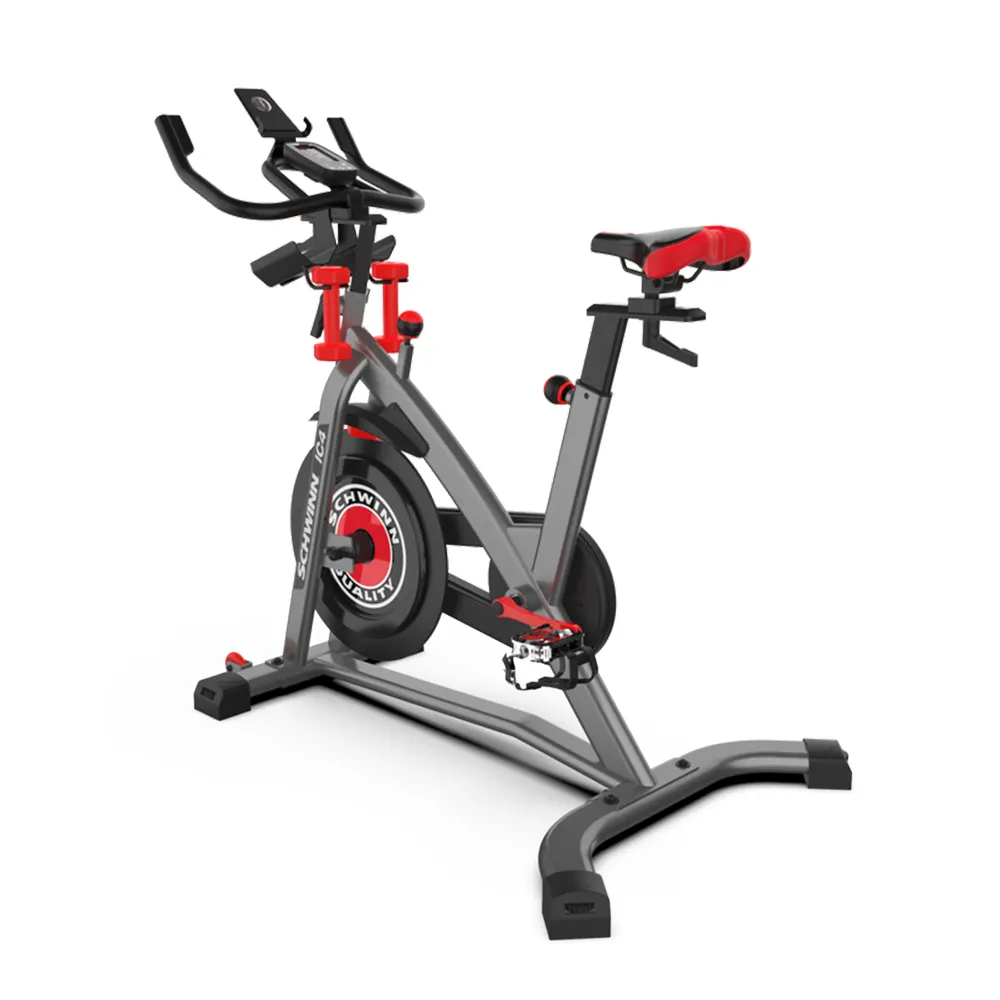 Schwinn IC4 Indoor Cycling Bike is the stationary bike we recommend. This innovative and quality machine is a great choice for those looking to improve their workout routine.
The bike features a multi-app integration that connects with many world-class fitness applications, such as Zwift, JRNY, and Peloton, for your smartphone or tablet. With its device handle, you can confidently fit your smartphone and enjoy real-life coaching, stream live classes, and interact in virtual environments to keep yourself going.
It features an adjustable seat and 4-way adjustable handlebars tailored for comfort.
With its Bluetooth armband, you can always monitor your heart rate and improve your heart training.
The bike features 100 resistance levels to help you condition your workout sessions according to your strength and ability. With its magnetic tension system, you can benefit from a smooth and quiet ride.
It features a dual water bottle holder to keep you hydrated during your workout routines.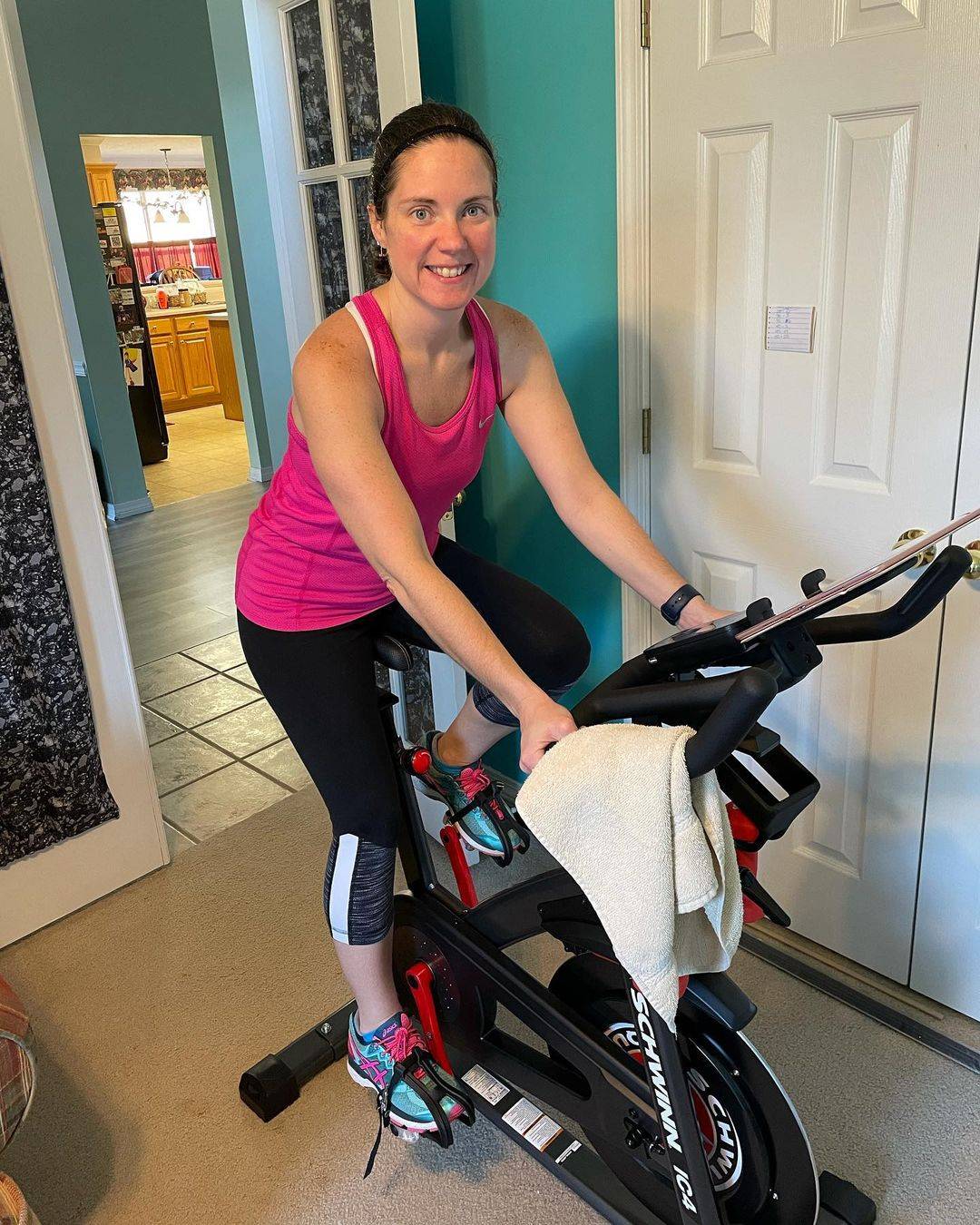 Tension system

: Magnetic

Resistance level: 100 resistance level
Special features: Bluetooth-enabled heart rate armband monitor, USB charging station, dual water bottle holder, dumbbell holder, media/device holder, dual-sided caged pedals, multi-app integration
Weight capacity: 330 lbs
Screen: Yes
Screen features: Backlit LCD metric console
Good monitoring parameters
Some users say the seat is uncomfortable
What Burns More Calories, Elliptical or Bike?
Elliptical Bikes burn more calories than Exercise Bikes because of the way they function. A study by Harvard Medical School shows that a 30-minute workout on an Elliptical Bike burns between 270 and 378 calories compared to 210 to 294 for a stationary bike.
Which Is Better for Weight Loss, an Elliptical or Bike?
Since Elliptical Bikes burn more calories than stationary, they are a better choice for weight loss.
Exercise and Elliptical Bikes are designed to help you meet your workout goals. They are similar but still offer slightly different health benefits.
You should consider your budget, room space, workout goal, fitness level, joint and knee health, and your personal preference before going for any of them.
If you wish to get an Exercise Bike, we recommend Schwinn IC4 Indoor Cycling Bike.
If you wish to get an Elliptical Bike, we recommend Bowflex Max Trainer M6.
Which do you prefer, between an Elliptical and an Exercise Bike? Have you ever gotten any of them? Did it help you achieve your target goals? Which factors do you prioritize when buying an Exercise or Elliptical Bike? Which do you prefer? Exercise Bike or Elliptical to lose weight? What's your favorite workout time? Share your thoughts in the comments.
10 Benefits of an Elliptical Machine Workout // Healthline: https://www.healthline.com/health/fitness-exercise/elliptical-benefits#bottom-line
Calories burned in 30 minutes for people of three different weights // Health: https://www.health.harvard.edu/diet-and-weight-loss/calories-burned-in-30-minutes-for-people-of-three-different-weights
The top 5 benefits of cycling // Health: https://www.health.harvard.edu/staying-healthy/the-top-5-benefits-of-cycling
Cycle training induces muscle hypertrophy and strength gain: strategies and mechanisms // Pubmed: https://pubmed.ncbi.nlm.nih.gov/25804386/
My name is Ihor and I have been a professional weightlifter since 1996. With over 20 years of competition experience, my resume includes European Champion in 2009 and the silver medalist at 2011's Senior World Championships – 105kg division.
I competed at the 2008, 2012 and 2016 Summer Olympics.
After hanging up my own competitive lifting shoes, I decided to share my huge background as a coach. I am currently coaching multiple athletes who are competing at national and international competitions.