In this article, I'll review 10 benefits of exercise bike. This workout machine is ideal for improving your cardio health, and many people also use it to burn calories. Experts usually consider indoor cycling a complete exercise that is suitable for most users.
The main benefits of exercise bike include improved conditioning, stress reduction, better heart function, and fast calorie burning. The gym machine is perfect for home workouts and can be used by all amateur and professional athletes regardless of their age.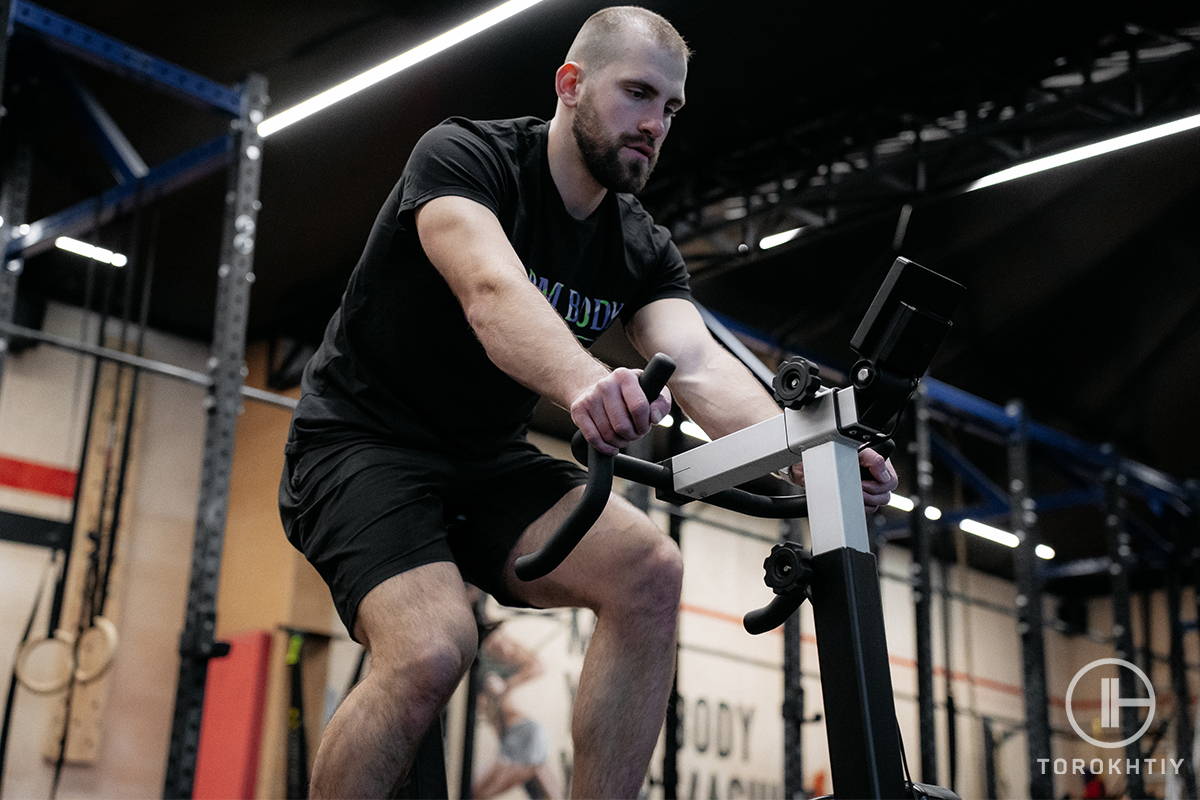 What Is an Exercise Bike?
An exercise bike is a stationary machine that simulates the experience of a traditional bicycle. Nowadays, you have several different types of indoor bikes on the market, including spin bikes, air bikes, recumbent bikes, folding bikes, and upright bikes.
This type of machine puts emphasis on conditioning and cardio improvements. Athletes often use it to improve heart health, reduce blood pressure and stress, and level out cholesterol. Given that most devices allow you to fine-tune resistance, you can find the right workout according to your current aerobic level.
Exercise Bike Benefits: 10 Main Reasons to Use
The health benefits of exercise bike are well-known within the fitness community. However, these fantastic products also provide numerous other advantages that you might not find in other equipment.
The main benefit of riding stationary bike is that it strengthens your lower body muscles. Exercise cycles increase the conditioning of your hamstrings, quads, glutes, and calves. By increasing the resistance, you can switch from gentle aerobic workouts to strength-focused exercises.
These machines can also improve your core and, to a minor extent, your arms. Certain models and exercise types put more emphasis on other muscle groups. The best example is air bikes that simultaneously train your arms, core, and legs.
So, not only is riding a stationary bike good exercise for the legs, but it might also improve other body parts.
Most people don't think about indoor bicycles as particularly versatile machines. Although they can't compare to some full-body workstations, they still allow you to accomplish several different goals.
The thing I always like to emphasize is that indoor bikes are fantastic for warm-ups. Whether you're working out at a local gym or at home, these machines can prepare your body for other types of training.
Indoor bikes are also excellent for various types of aerobic workouts. Certain product types, such as air bikes and spin bikes, can also be great for HIIT. By increasing the resistance, you can also place more focus on strength gain instead of conditioning.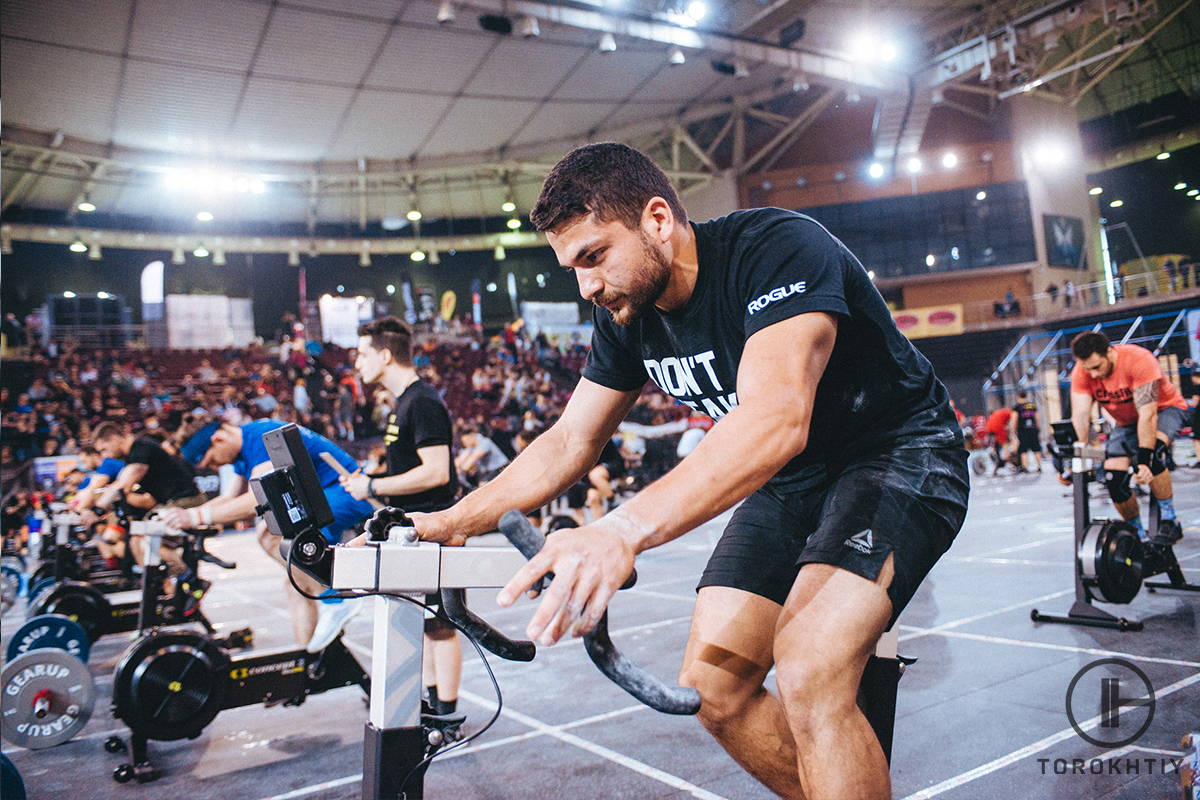 When we talk about bike machine benefits, we can't neglect various heart improvements. A study from 2019 indicates that cycling could be fantastic for your aerobic capacity, on top of a few other stationary bike benefits. In particular, it might improve the body's ability to synthesize oxygen.
Even better, you don't have to spend hours without end to achieve these goals. Approximately 10 minutes of indoor cycling a day can significantly boost your conditioning. As a result, it might help stave off various heart conditions.
HIIT workouts on indoor bikes, which were popularized by spin classes, might provide a few other improvements. In particular, our oxygen utilization during workouts.
4. Fast Burning of Calories
Truth be told, many people opt for indoor cycling as a way of burning calories. According to a Brazilian study from 2010, working out on a bike machine for 12 weeks straight can significantly reduce body mass. During the study, participants worked out three times a week, 45 minutes per session. They also followed a controlled diet.
However, this wasn't the only scientific study that analyzed the impact of indoor bicycles on body mass. During research from 2018, 12 sedentary women aged 32 to 47 performed a 6-week training routine. They trained on exercise bikes three times a week, with intensity slowly increasing week over week.
At the end of the research, four women classified as pre-obese managed to return to normal weight. On top of that, two obese participants returned to the pre-obese stage. Like in the previous study, researchers forced participants to make significant alterations to their diets.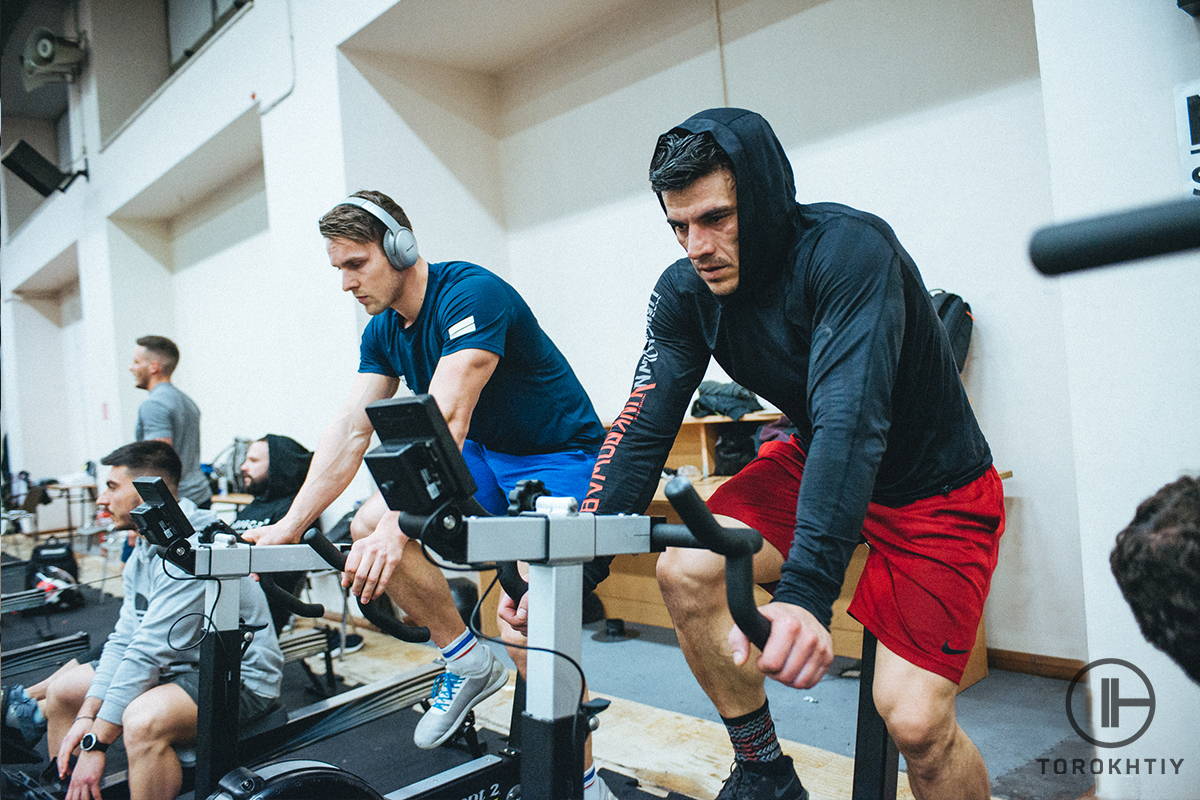 5. Improved Lung Capacity
Most people are aware of benefits of stationary bike. For whatever reason, lung improvements are rarely mentioned by fitness experts and popular blogs.
Although indoor cycling isn't as good as swimming or diving, it still helps you increase the organ's capacity. To be specific, regular workouts improve your overall muscle performance and ability to synthesize and utilize oxygen. During arduous exercises, your body learns to adjust and improve respiratory capacity.
6. Less Pressure on Joints
Slow aerobic workouts on indoor bikes put less pressure on your joints than squatting and other gym exercises. In fact, slow-paced indoor cycling is much better than running as it allows you to alleviate the impact on your knees and ankles.
In fact, reduced pressure on your cartilage and bones is one of the biggest benefits of recumbent exercise bike. This type of indoor cycle is ideal for the elderly who want to improve heart health without any drawbacks to other body parts.
Of course, that doesn't mean that bikes are safe in all situations. You might still overdo it, depending on exercise intensity and resistance. For example, standing on spin bikes can put additional pressure on your joints.
Aside from all the benefits to your leg muscles and health, cycling can also improve your posture. Although most models don't force an upright position, you can still improve your body placement nonetheless.
When riding indoor cycles, you have to keep your back straight all the time (whether they're leaning or not). Among others, you have to do so to avoid injuries. While keeping your body in a proper position, you're also improving your lower back strength. Building good habits is especially great for people who have sedentary jobs.
If it's your first time going to a gym, your probably don't know how most of these machines work. Furthermore, some of these products can be tough for newbies who have underdeveloped muscles.
To be honest, I don't blame you; some of them can be tricky. Unlike most equipment, indoor bikes are easy to use. Most of us have tried riding a bicycle at one point or another, and pedalling is something that comes naturally.
9. Improves Mental Health
According to a small study from 2004, riding an indoor bike might have a positive effect on your mental health. After the research, participants showed improved anxiety scores and higher self-satisfaction.
Like most workouts, riding a bike does wonders for balancing your natural processes. We can use it to reduce stress and improve our physical shape and mental acuity. Although we don't know how indoor bikes perform compared to other forms of exercising, they are nonetheless good for this part of the body.
10. Some Models Are Really Fun
Although traditional indoor cycling is considered a boring workout, new models can be extremely entertaining. To be specific, they allow the use of the internet and mobile devices. You can watch your favorite shows during workouts, which makes the entire process that much more rewarding.
In fact, we can even say that indoor bikes have surpassed some other types of machines in terms of fun.
Although there are numerous benefits of cycling in gym, you might also experience a few drawbacks.
First off, these machines are very expensive. People often make an impulsive purchase, after which they quickly realize this isn't their cup of tea. So, to avoid this mistake, I suggest you work out in a local gym for a few months. That way, you can determine if this is the right thing for you.
You might also get bored riding a stationary bike. Unlike weight lifting, which is intense and challenging, indoor cycling presumes long, tedious workouts. Luckily, there are a few ways to circumvent this potential issue. I suggest you get a model with a tablet holder, so you can watch your favorite shows during workouts.
Lastly, indoor bikes put focus on the lower body. While you also engage the core and back, to an extent, these body parts won't get buffed from this kind of training. If you're looking for an indoor bike that also improves your upper body, you should consider air cycles.
What's the Difference Between Exercise Bike and Outdoor Cycling?
Aside from the obvious fact that indoor cycling is in a closed space, there are many differences between these two types of workouts.
First off, your optimal choice of workout will vary depending on your apartment space and the city's features. Some areas are simply not suited for traditional cycling, which is why most bike enthusiasts go with the indoor version. Similarly, living in a small, cluttered apartment might prevent you from enjoying indoor bikes.
When driving a bike outdoors, you can take breaks during 10% to 15% of workouts. This is usually time spent riding downhill or waiting for the street lights to turn green. On the other hand, indoor bikes force you to pedal all the time.
Still, that doesn't necessarily mean that outdoor bikes are easier. You still need to consider upward cycling, which can be excruciating. This type of workout puts enormous pressure on your lower body, often resulting in patella, knee, and quadriceps injuries.
While not necessarily a tougher workout, indoor cycling often feels harder than an outdoor bike ride. This is because we have a much higher sweat rate while indoors, less air, and limited body positioning. Another reason why indoor exercise feels so hard is that we're not changing the environment. As such, the workout can be mentally arduous.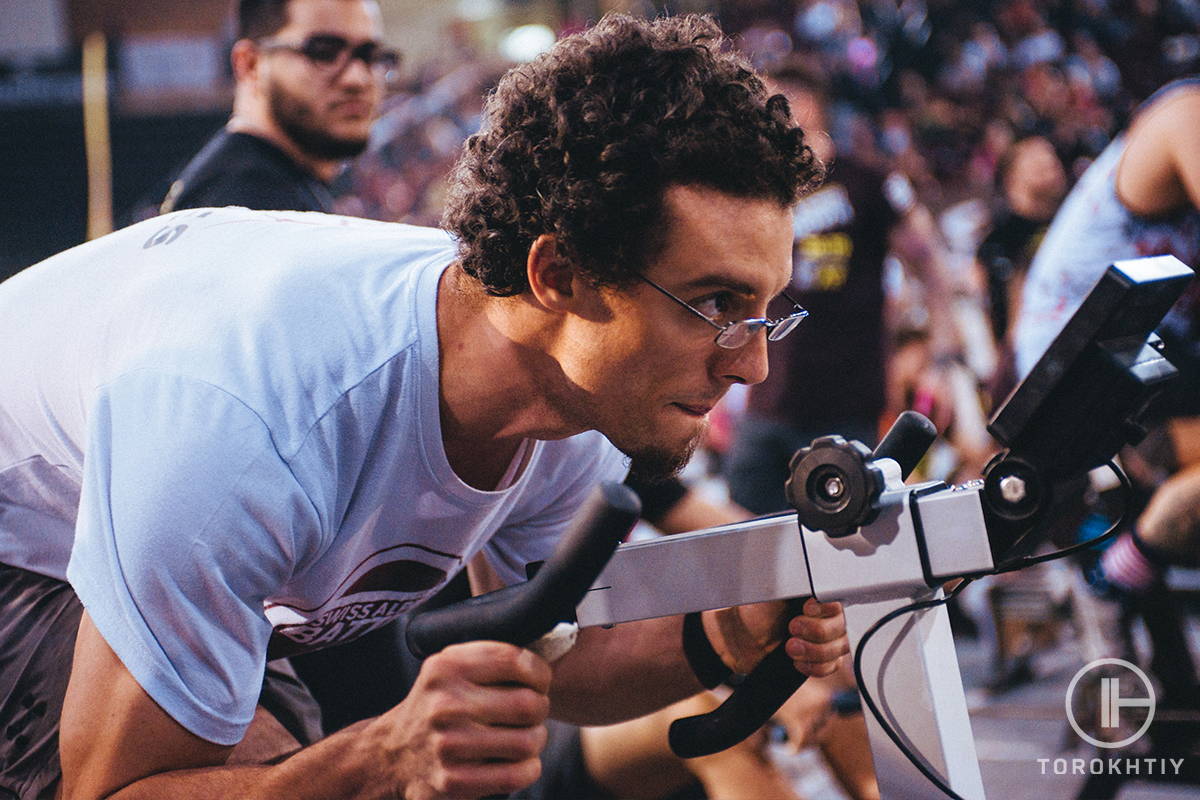 Exercise Bike We Recommend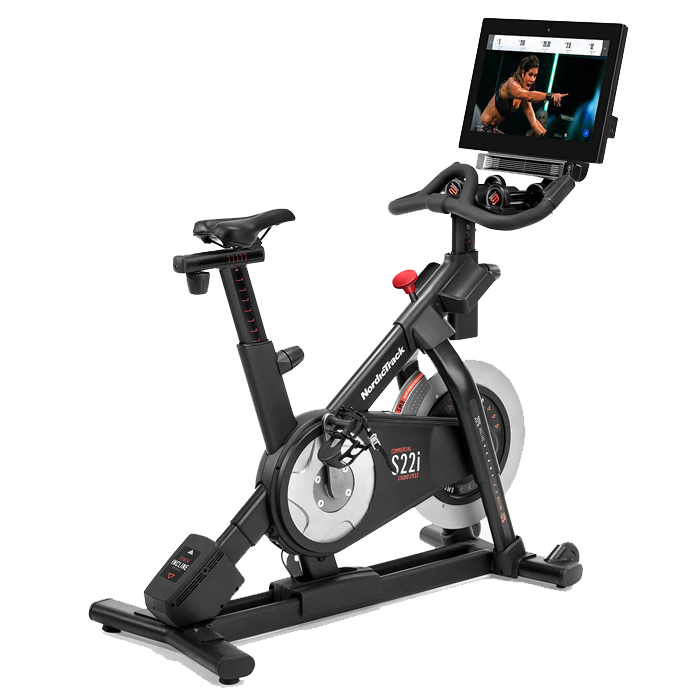 With the iFit 30-day trial period and 22" large touchscreen monitor, you'll immerse into the world of endless opportunities to upgrade your riding session to the next level. It also features SmartAdjust technology which means you can fix the bike training to your preferences and fitness level.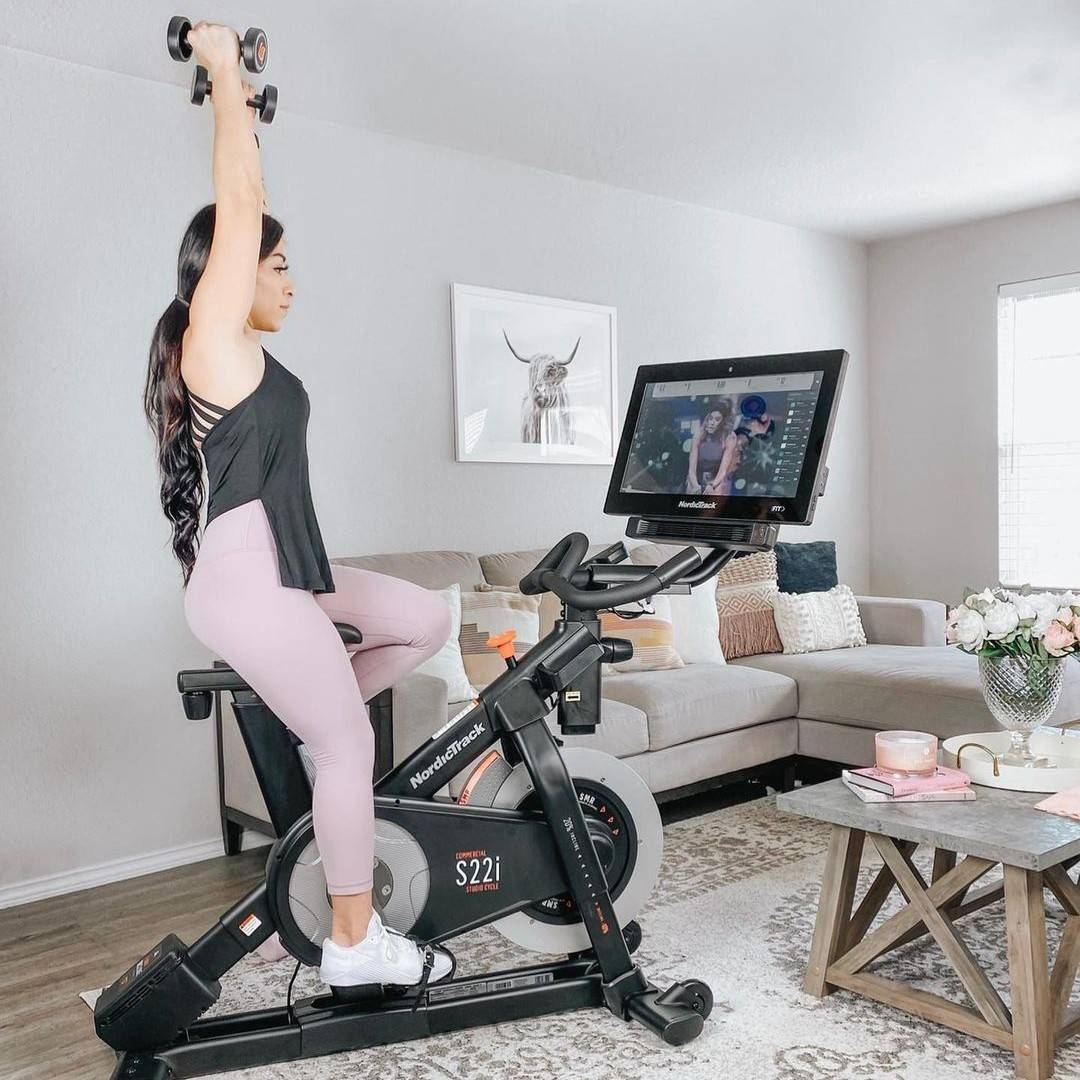 The bike comes with a 20% incline and -10% decline options, and 24 magnetic resistance levels that bring you an exceptional opportunity to challenge yourself without leaving your home. What's more, you don't need to adjust them manually since it fixes automatically depending on the program you choose on the iFit app.
You can use this studio bike both by wearing a bike and training shoes: it has toe cages and SPD pedals. So, both amateur and advanced riders can use this bike. Also, it's possible to adjust the handlebars up and down and the saddle back and forth & up and down for a better comfortable ride.
Additionally, the NordicTrack bike has two 3lb dumbbells you can use to train your arms while riding and improve your body coordination.
Does a Stationary Bike Burn Belly Fat?
One of the biggest benefits of an exercise bike is that it allows you to burn calories at a fast rate. The machine is extremely popular among gym goers who wish to improve their conditioning as well as overall health.
What Muscles Does Riding an Exercise Bike Work?
Indoor workout bikes are fantastic for lower-body workouts. They activate your glutes, thighs, and calves. To a smaller extent, they also put pressure on your core muscles. Depending on the model, you can use these products to strengthen your arms and other upper body muscles.
What Does 30 Minutes on a Stationary Bike Do?
Riding a stationary bike can strengthen your muscles and improve overall health. Even shorter 30-minute daily training can significantly boost your conditioning, improve heart function, and reduce bad cholesterol levels.
How Do Exercise Bikes Work?
Most exercise bikes have a resistance mechanism that slows down pedalling. Indoor cycles use friction, magnets, and air resistance to increase or decrease the difficulty of your workouts.
What Is an Exercise Bike Good For?
Exercise bikes are excellent for improving your overall fitness level, strengthening your lower-body muscles, and boosting overall health. People also use them for warming up before their workouts and, depending on the model, for HIIT.
Exercise bikes are the perfect gym machines for people looking for longer cardio workouts. These products provide numerous benefits to your heart and lungs, fast burning of calories while exerting less pressure on joints.
What is the biggest improvement you experienced riding an exercise bike? What is the most underrated feature of these products? Share it in the comments below!
12 Ways A Stationary Bike Helps Improve Health // stylecraze: https://www.stylecraze.com/articles/amazing-health-benefits-of-using-an-exercise-cycle/

9 Benefits of the Exercise Bike You Should Care About // Healthline: https://www.healthline.com/health/fitness-exercise/exercise-bike-benefits#2.-It-lowers-blood-pressure-and-cholesterol
Cycle training induces muscle hypertrophy and strength gain: strategies and mechanisms // Pubmed: https://pubmed.ncbi.nlm.nih.gov/25804386/
Health Benefits of Indoor Cycling: A Systematic Review // Ncbi: https://www.ncbi.nlm.nih.gov/pmc/articles/PMC6722762/
Effect of diet and indoor cycling on body composition and serum lipid // Pubmed: https://pubmed.ncbi.nlm.nih.gov/20585735/
Effect of Spinning Cycling Training on Body Composition in Women // Files: https://files.eric.ed.gov/fulltext/EJ1174469.pdf
Effects of aerobic exercise on anxiety sensitivity // Sciencedirect: https://www.sciencedirect.com/science/article/abs/pii/S0005796703001037
Cycling Injuries // Urmc: https://www.urmc.rochester.edu/orthopaedics/sports-medicine/cycling-injuries.cfm
The Differences Between Indoor vs Outdoor Cycling Summarised // Welovecycling: https://www.welovecycling.com/wide/2022/02/04/the-differences-between-indoor-vs-outdoor-cycling-summarised/
My name is Ihor and I have been a professional weightlifter since 1996. With over 20 years of competition experience, my resume includes European Champion in 2009 and the silver medalist at 2011's Senior World Championships – 105kg division.
I competed at the 2008, 2012 and 2016 Summer Olympics.
After hanging up my own competitive lifting shoes, I decided to share my huge background as a coach. I am currently coaching multiple athletes who are competing at national and international competitions.