The jump rope is one of the most effective cardiovascular exercises that also helps build your overall body strength. It helps in increasing your speed, agility, and explosive power, which is highly necessary for athletes. But does jump rope make you jump higher?
Does jump roping help you jump higher? Yes, it does help you jump higher. Jump rope improves your vertical jumping abilities since it works the same muscles that are activated when you leap vertically.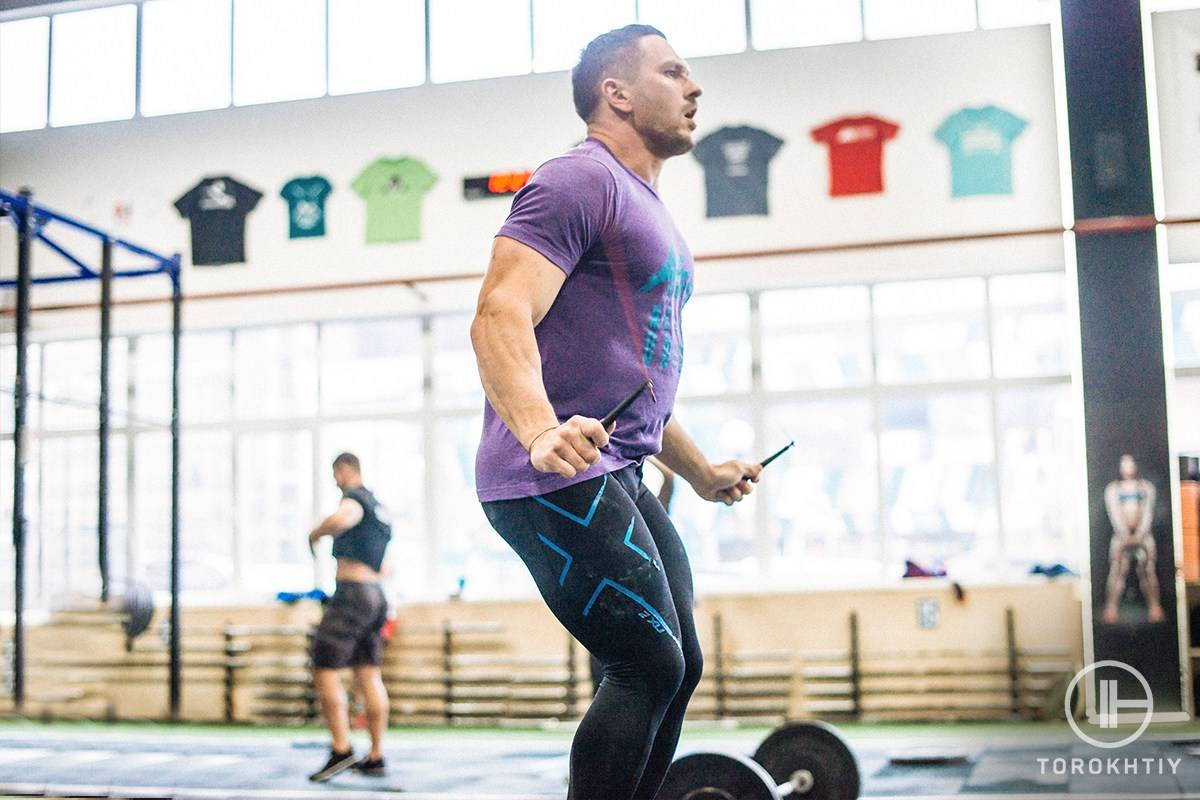 Does Jump Roping Help You Jump Higher?
You must consider adding jump rope to your training routine if you want to improve your vertical leaping skills. Here's a deeper insight into how jump rope helps you jump higher.
Jump Rope Activates Your Jumping Muscles
If you didn't know, your jumping muscles are your abs, glutes, quadriceps, hamstrings, and calves. These are also the primary muscles that are activated while jump roping. A high vertical leap is a coordinated compound movement that requires a great deal of explosiveness. When you jump rope, your glutes and thighs are activated in that order, followed by your calves.
Your calves provide the power that's needed to jump while your toes are pushing your body up. Basically, a vertical jump and a jump rope activate the lower body muscles in all similarity. The critical difference is that a vertical leap is a single compound explosive movement, while jumping rope includes a rope that acts as the endurance tool.
Jump Rope Increases Your Core Strength
Jump rope stabilizes your pelvis and core. While you're jumping, your core is doing a lot of work by transferring the power to the upper body. The energy travels back and forth from the lower body to the upper body through the core while your toes are pushing off of the ground and your arms are lifting the rope over the head, providing momentum.
Since the core is being engaged to such a level, jumping rope strengthens the core. It is a highly rhythmic movement that requires your upper and lower halves to be active and the core stable. When that is achieved, your arms and legs are freely moving with high agility while jumping rope.
Jump Rope Makes Your Body Accustomed to Vertical Movements
Jumping rope is an exercise that involves you jumping at a certain pace for a certain duration. Because of it, jumping rope consistently will acclimate your body to vertical leaping. Most exercises propel us forwards, backward, or sideways.
But, this exercise propels your body vertically against gravity. Therefore, jump rope for vertical leap is highly efficient. There are a few more exercises that mimic similar propulsion, like box jumps, stair climbing, and squat jumps.
For focusing on your vertical leaping abilities, it is essential that you practice with a high-quality jump rope, for which we recommend WOD Nation's Speed Jump Rope. This jump rope is stable to the point that you'll be able to jump quicker with this rope. Also, you won't experience any inaccurate swinging with this rope.
Practicing double-unders is a great way to increase explosive power and, eventually, vertical leaping. Thanks to this rope, you'd easily be able to master double-unders with a quick customization of the rope. It is reviewed to be a highly durable product that lasts very long, given that you use it on a soft surface like gym floors.
Using it on a rough surface like concrete can hinder the coating of the rope. The product comes with two cables and a carrying bag, which makes it very convenient to carry to the gym without it getting tangled in the bag.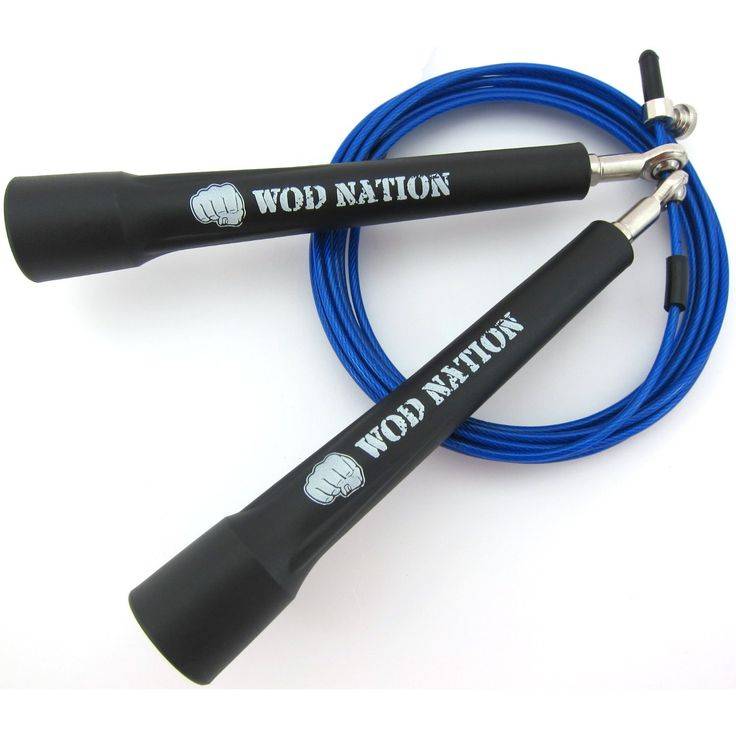 Jump Rope Exercises to Jump Higher
Consistent jump roping maximizes vertical leap. Now, if your goal is to maximize muscle development for vertical leaping, including jump rope in your training routine can be fruitful.
Beginners can start by jumping rope 2-3 times a week, and including jump roping in a strength training routine can also help. Warm up by jumping rope for 5-10 minutes at a moderate pace before you get into weight training. For increasing your vertical leap, here are some jump rope exercises.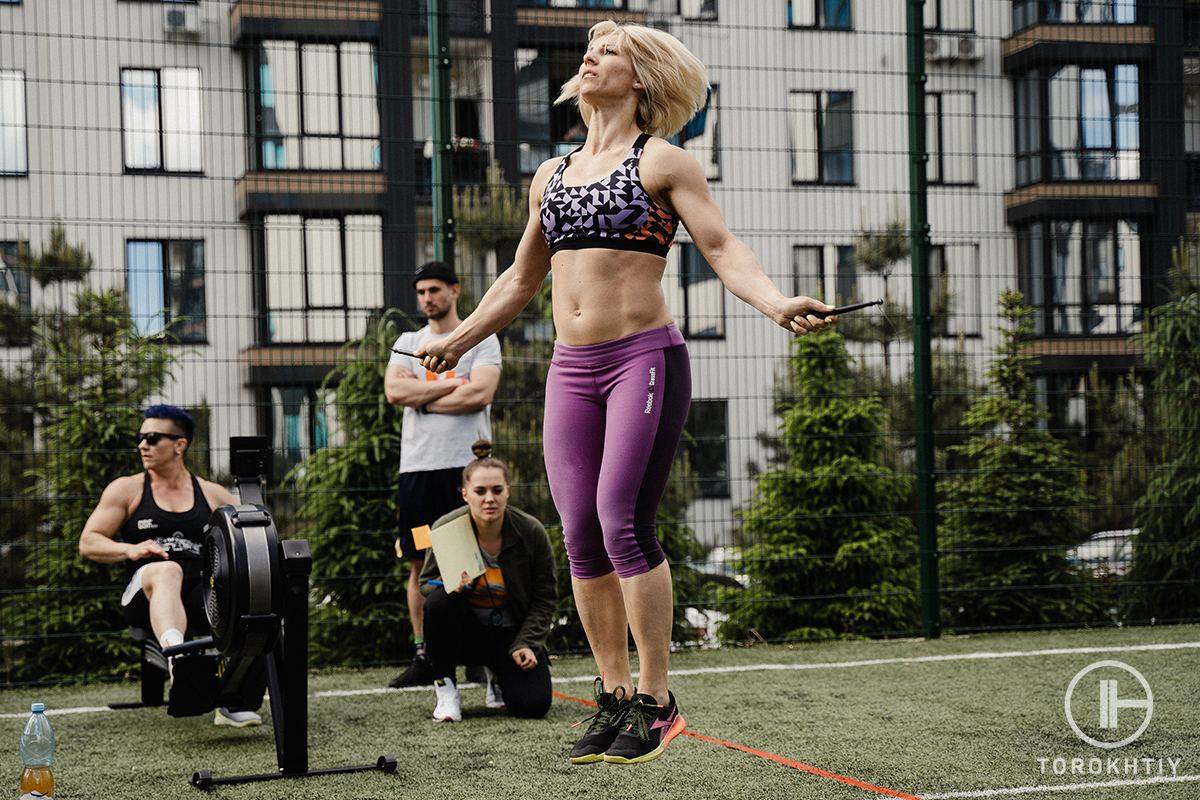 The regular bounce jump rope is one of the most basic exercises. It is also what you need to practice, even if you want to learn how to jump rope. If you are a beginner, you can start by jumping rope for 30-60 seconds and resting for 20-30 seconds between each set. As you get more advanced, increase the duration and the pace of jumping rope and reduce the rest time between sets.
This jump rope variation is a unilateral exercise that conditions the entire body while also building balanced strength. The single-leg jump rope extensively works the calves since you're constantly activating the slow-twitch muscle fibers. All in all, it helps improve explosiveness, improving your vertical leap.
Double-unders are probably the most essential jump rope variation that you should practice to improve your vertical jumps. But, before you get into double-unders, it is necessary for you to master the basic jump. Once you start practicing double-unders constantly, you'll see great results, from quicker fat loss to better coordination, strength, agility, and explosiveness.
You can make your double-unders workouts more intense by performing multiple sets of them in varying intensity with minimal rest in between the sets. Start with a static stretch of the calves with a warm-up for a better workout. With practice and increased reps, you'll be able to jump higher with time.
How Long Should I Jump Rope to Increase Vertical?
For starters, jumping rope for at least ten minutes will significantly increase your vertical leaping. Increase the intensity and duration with time. Although you aren't jumping at your highest vertical height while jump roping, the constant vertical movement builds endurance for a better leap.
How Much Does Jump Rope Increase Jump Height?
It is not necessarily quantifiable, as it totally depends on your workout intensity and consistency. If the intensity and the duration are ideal, jumping rope will ideally condition your feet and ankles, which will improve your vertical jumping abilities. It will be beneficial if you can track your jump heights accordingly.
All in all, the answer to the question, "does jump rope increase vertical leaping abilities?" is yes. All it requires is a good-quality rope and consistent practice with increased intensity over time. What do you think about the jump rope exercises that help you jump higher? Let us know in the comment section!
Does Jump Roping Help You Jump Higher? // Livestrong.com: https://www.livestrong.com/article/432052-why-does-jumping-rope-help-you-jump-higher/
How long should I jump rope to increase vertical? // stack.com : https://www.stack.com/a/4-proven-strategies-to-increase-your-vertical-jump-for-basketball/
Double-under jump rope // crossrope.com : https://www.crossrope.com/blogs/blog/how-to-do-double-unders/
How much does jump rope increase jump height? // epokperformance.com : https://epokperformance.com/does-jumping-rope-increase-your-vertical/
I'm Tanya, and I love lifting weights. 6 years ago, I picked up Olympic weightlifting and fitness. Weightlifting is a unique sport because it's just you against the bar. There are no teammates to help you out; it's all on you.
I'm also passionate about helping other women achieve their fitness goals. That's why I started my blog and write some products reviews. I want to show other women that they can do anything they set their mind to!