Looking for a worthy battle rope alternative? We know at least 7 options that can be undoubtedly added to your routine. Let's find out how each substitute for battle ropes can drill your body.
How to choose the best battle rope alternative? Battle rope literally makes the whole body work. But there is not only one battle rope alternative that involves the entire body either. Try medicine ball slams, kettlebell swings, barbell thrusters, box jumps and cardio machines instead!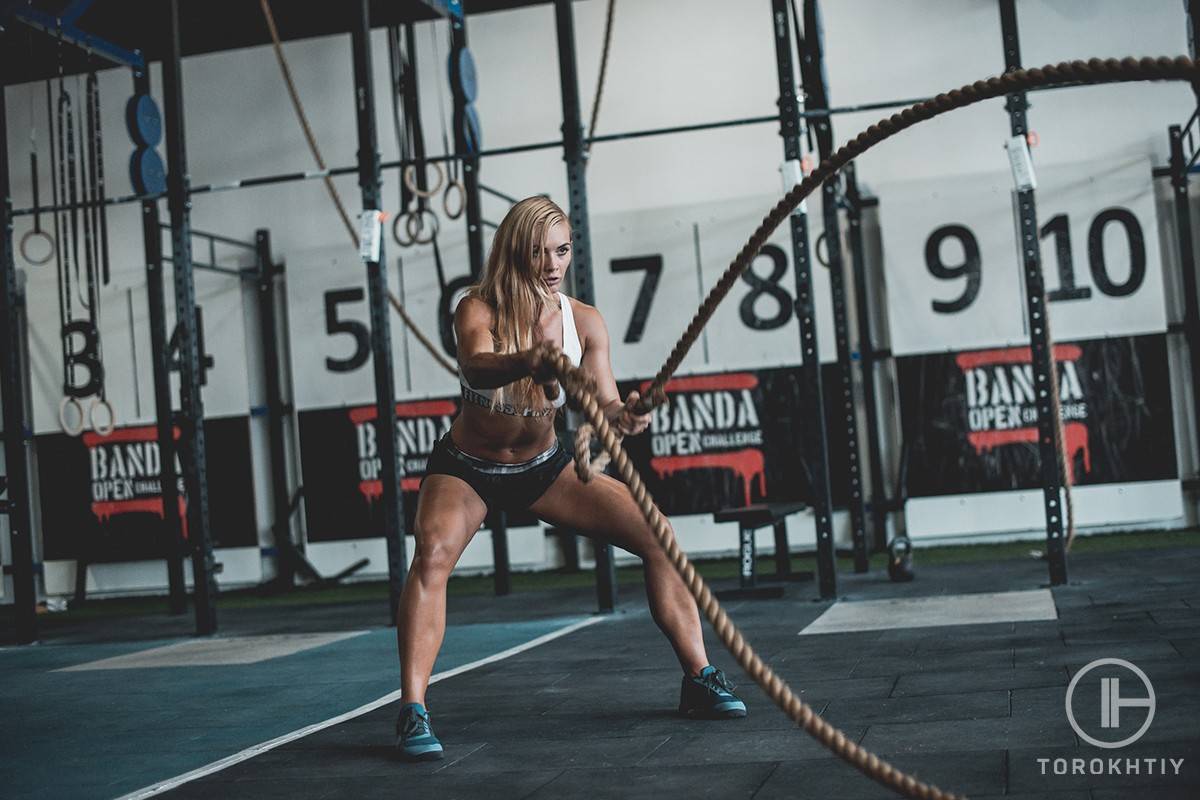 Most Effective Battle Rope Workout Alternatives
Whether your gym is not fully-equipped or you are training at home, you might not have access to battle rope. But please don't give up – there are so many tools that can engage you simultaneously both in cardio and strength training either.
The first battling ropes alternative that I think of is Medicine Ball Slams. Both exercises are explosive and strengthen the entire body – legs, upper body and core.
There are a lot of benefits associated with this tool. For example, it is really wide-spread and can be found in a gym coming in different weights more likely than a battle rope.
Whether you prefer training outside, medicine ball can also be an option. It is portable and can be used almost everywhere – the only thing you need is a flat floor.
I really like the performance of Kettlebell Swings. Doing them properly, you can gain strength, improve coordination, explosive strength and cardiovascular system.
As well as medicine balls, kettlebells come in various weights so even the beginners can get the benefits from this alternative to rope slams. For most men a good starting point is 35 pounds, for women – 18.
Moreover, kettlebells can also be found in almost every gym.
Feel free to perform one of the most common fitness workouts to drill your body from head to toe. It combines both squatting and pressing in one functional movement, developing legs, upper body and core at the same time.
By the way this workout also develops coordination and stability and improves joint mobility. The one more thing you should know about this exercise – it is a little bit tricky. If you have a possibility, consult a trainer to find out how to perform it properly.
I can't imagine the gym without a barbell set. It is probably the most common equipment, so don't even tell that you haven't found one.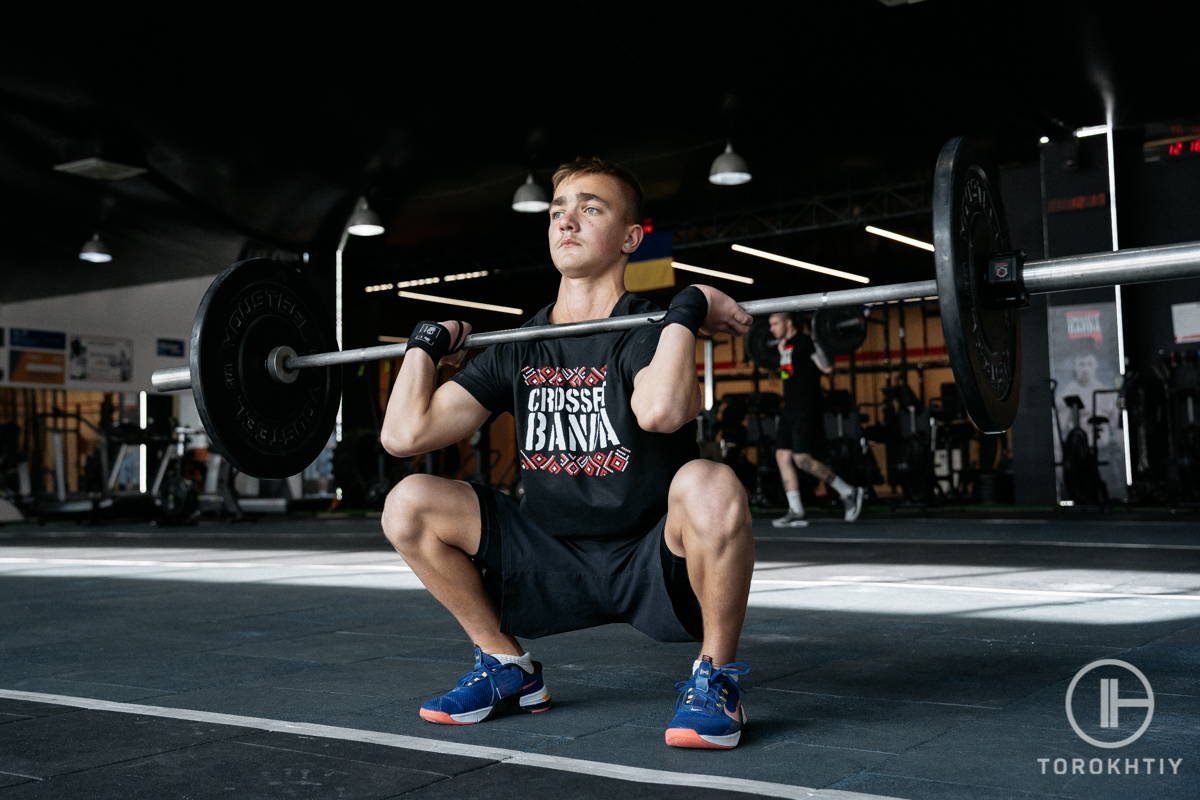 Bringing jump training into your routine is always a good idea, and when you are searching for the real explosive battling ropes alternative, Box Jumps can be the option. Due to muscle development, this workout focuses more on legs.
What about beginners? While you are not able to choose the affordable weight, you can still manage the boxing height and the intensity of jumps. Moreover, you can step down one leg in time – this trick lowers the impact.
Burpees are also good for strength training, explosive power developing and anaerobic endurance improving. As well as battling ropes they make the whole body work. Burpees need no equipment so you can get the benefit from this substitute for battle ropes almost everywhere.
Need more conditioning? There are several variations that will make your body beg for the rest. You can add a pushup to target your triceps or use the medicine ball as an emphasis to turn on the core. You want some more? Not just using the ball of the floor, but extend your arms overhead holding it. Try dumbbells or other equipment instead. Be creative!
Cardio machines can also be a good alternative to rope slams. They are good for pushing the cardiovascular system and some of them can engage the whole body, but the explosion here is much less compared to battle rope slams.
My choice between cardio machines is a Rowing Machine, because it engages legs, upper body and core.
By the way, this machine is accessible to all fitness levels, since the impact is low and the technique is not very tricky. The negative aspect is availability – rowing machines pretend to be quite expensive, so they are not the most well-spread battling ropes alternative.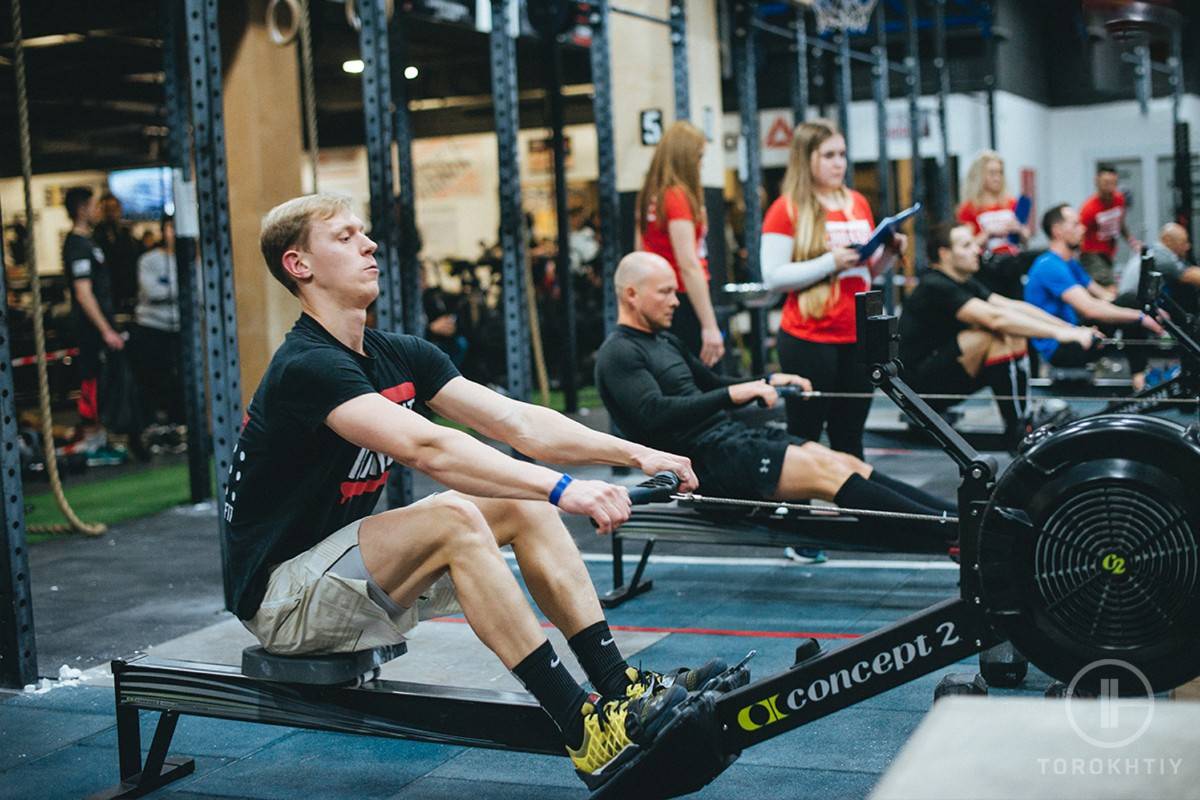 What about Airdyne Bike? Using it is also a good decision, until you are searching for the cardio machine. But compared to other rope slam alternatives, it drops. Firstly, because of the low impact. Secondly, because of the poor engagement of the upper body.
To say it truly, Airdyne Bike is not very comfortable to use – the wind from the wheel can become really annoying.
Main Exercises With Battle Ropes
Whether your gym is equipped with battle ropes or you have one at home, don't hesitate to add exercises with battle ropes to your routine. Combine them with rope slam alternatives to improve your body and add variety to the training process.
Here are some exercises you can benefit from. All of them make the whole body work. Some of them target the lower body, another – on your back and arms. You can add jumps to make the workout more intensive or slow down a little whether you are at the beginner level. Yes, battle ropes just look scary – not every exercise will push you to the limits.
The double wave targets on the upper body. Stand with your feet shoulder-length apart and slightly bend your knees to feel yourself more stable. Lean your back slightly forward – that will help you to keep a balance. As soon as you set, start making waves with your rope. Both hands should work simultaneously.
Lunge slam is an exercise that will make your legs drill. The setting is simple: stand with your feet shoulder-length apart, slightly bend your knees and lean your back forward to feel yourself more stable. Raise your arms and slam the ropes several times. It's not the end – when feel confident, add lunge to the movement. Either plyo or the classic one.
Biceps wave targets on biceps. It could seem quite difficult at first, but don't give up. This time the start position is a quarter-squat. Bend your arms and start making big vertical waves. Do the exercise properly by keeping your elbows still.
This is one of the classic battle rope exercises that engages the whole body. Stand with your feet shoulder-length apart, slightly bend your knees and lean your back forward to feel yourself more stable. Hold the ropes at about chest level and start making circles simultaneously.
Are you ready to bring some jumps to your battle rope workout? Be aware – it is not the best choice for the beginners. But whether you feel confident, don't hesitate.
Stand with your feet shoulder-length apart. Don't forget to find a balance by begging the knees. Make a quarter squat and explode in the air! Keep doing the slams while jumping: ropes up when you jump and down when you fall back.
Choose this exercise if you are not able to do explosive movements. Stand with your feet shoulder-length apart and make a half-squat. Hold one end of the rope in each hand and start whipping your arms up and down.
What about setting up in a plank position instead of standing on your feet? Plank by itself can become a hard challenge for athletes, but whether you can do the classic one properly, try this variation with the battle rope.
Set up in a plank position. Grab the right end of the rope with your right hand. Start whipping your right arm. Don't forget to repeat with the left arm.
Need more pain? Try to shift your weight to the side and repeat the exercise in a side-plank position.
How to use battle ropes properly: 3 simple tips
Keep the tension.
In a vertical position bend your knees and lean your back forward to feel more stable.
Don't ignore the anchor – it will help you to hold the balance.
Can You Use Regular Rope as Battle Rope?
I don't recommend using regular rope instead. The professional equipment is ergonomic and safe. Not only is the battle rope extremely strong, it also gives a solid grip and many other benefits in comparison to the home-made one.
Battle rope is an effective equipment that engages your entire body. Still believe that battle ropes activate only the upper body? It is a common disbelief! As long as you are standing, your legs are working.
So if you are wondering "Do I need a battle rope", the answer is "yes". At the same time you can replace the battle rope workout with other exercises with the same efficiency.
Why Should I Improve My Grip Strength?
There are at least 3 reasons to develop your grip strength. Firstly, you will feel more confident while doing exercises with the weights. Secondly, low grip strength can be related to cardiovascular diseases. And here is the reason to bring battle rope workout to your routine – it is really good at improving grip strength.
To sum up, there are different types of alternatives to battle ropes. Burpee is the one that doesn't need any equipment at all. Other – Medicine Ball Slams, Kettlebell Twisters and Barbell Thrusters – require quite common tools that can be found almost in every gym. Moreover, you can easily buy them – this equipment is affordable. Less common equipment is a box for jumping, but this can be replaced with any other stable surface, for example, step-platform. If you are training outside, you can find an option either.
Cardio machines can barely become alternatives to battle ropes. Surely, some of them can engage the whole body, but the impact is too low. Use them to push the cardiovascular system and improve endurance.
Want to improve your grip strength? Kettlebell Swings can be the worthy alternative in this way.
What alternatives have you tried? Feel free to write all the pros and cons in the comment section below!
How to Do Burpees // VeryWellFIT: https://www.verywellfit.com/how-to-do-burpees-5076186
Battle ropes // Bodybuilding: https://www.bodybuilding.com/exercises/battling-ropes
How to Do a Plank: Proper Form, Variations, and Common Mistakes // VeryWellFIT: https://www.verywellfit.com/the-plank-exercise-3120068
4 Unusual Gym Tools To Build Serious Grip Strength // Bodybuilding: https://www.bodybuilding.com/content/4-unusual-gym-tools-to-build-serious-grip-strength.html
My name is Ihor and I have been a professional weightlifter since 1996. With over 20 years of competition experience, my resume includes European Champion in 2009 and the silver medalist at 2011's Senior World Championships – 105kg division.
I competed at the 2008, 2012 and 2016 Summer Olympics.
After hanging up my own competitive lifting shoes, I decided to share my huge background as a coach. I am currently coaching multiple athletes who are competing at national and international competitions.