Weightlifting Bodybuilding Program
The training bodybuilding program is designed according to the scheme of the traditional 3-day weekly split:
legs-shoulders;
chest-triceps;
back-biceps.
Both classic strength exercises and special exercises are used to strengthen the stabilizers and small muscle groups.
A special stretching is planned to recover and relax those muscles that were involved at the end of each session.
DURATION - 45-100 minutes.
* Training program included in the interactive pdf.
* Bonus: mobile version.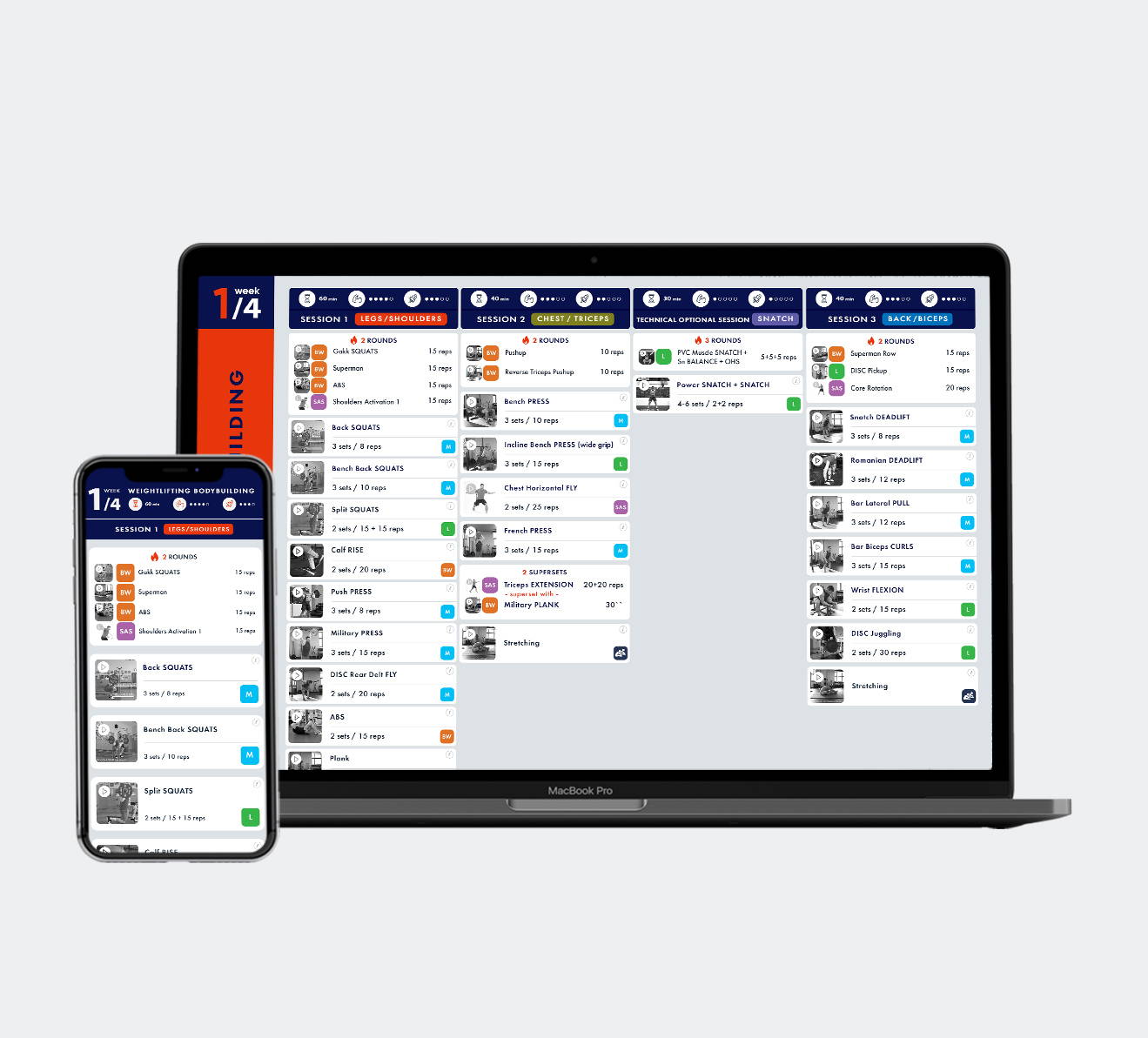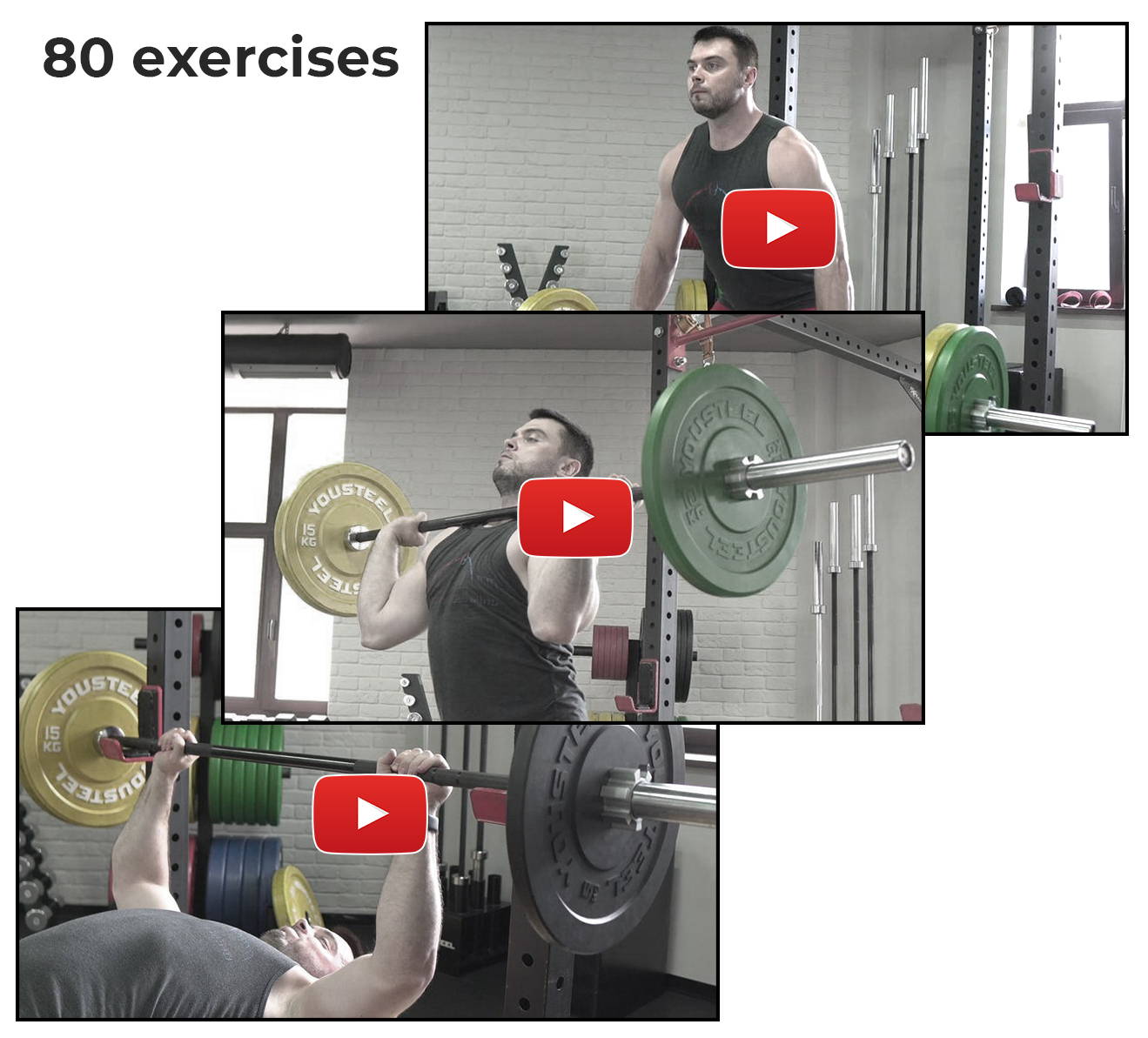 The program includes ASYMMETRY exercises that are performed with an unevenly loaded bar (example: 5 kg disc on the left end and 10 kg disc on the right end).
The purpose of these exercises is to develop coordination and strengthen the stabilizing muscles.
Besides improving mechanics this also places more tension on the targeted muscles making it highly effective for hypertrophy training. Also this method will improve coordination and motor control.
The main volume of the olympic weightlifting bodybuilding program's load is build with the most effective exercises to strength training movements and building functional strength.
The program contains 1 optional technical session for "activating the muscle memory".
* Recommended for off-season development.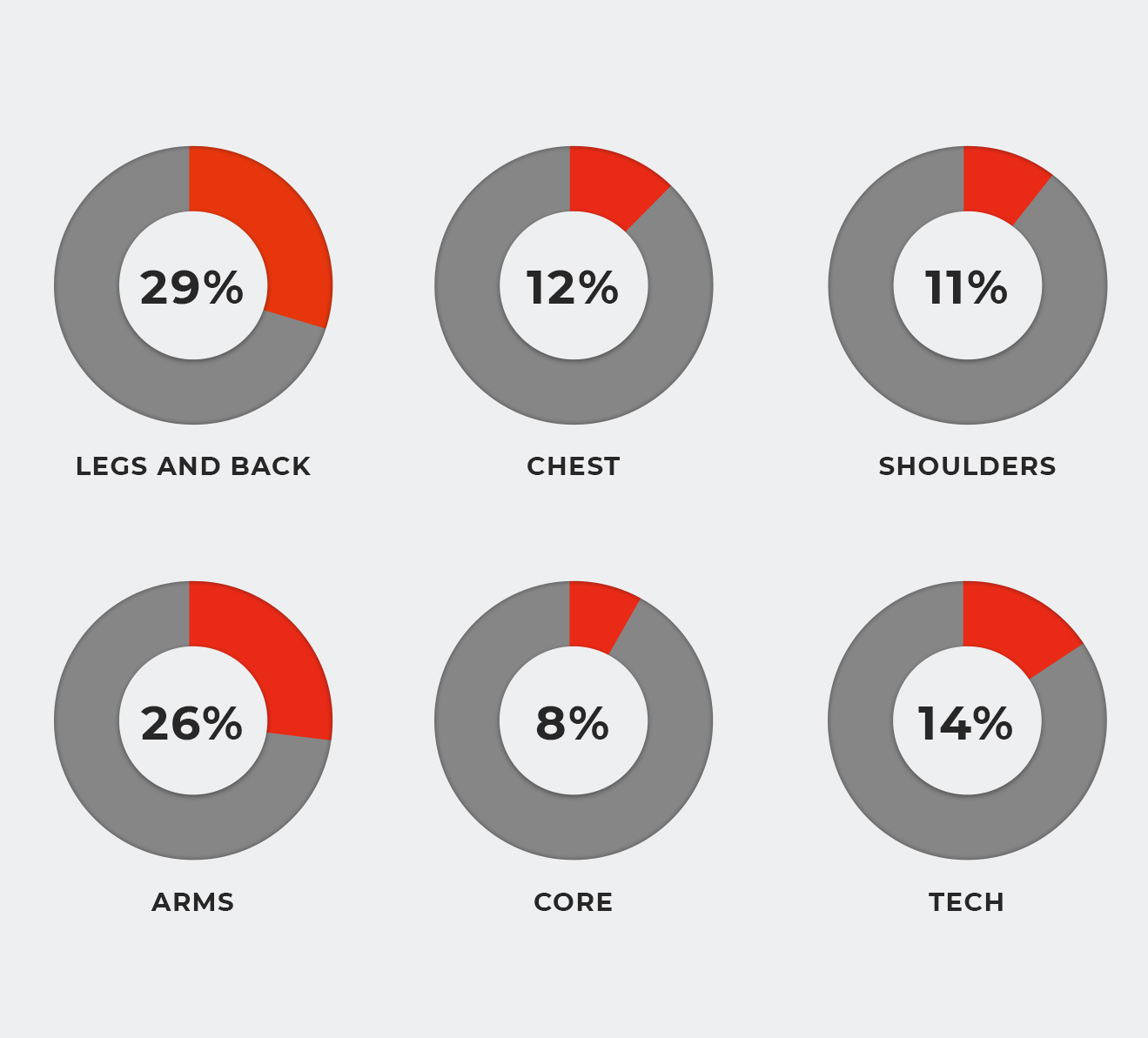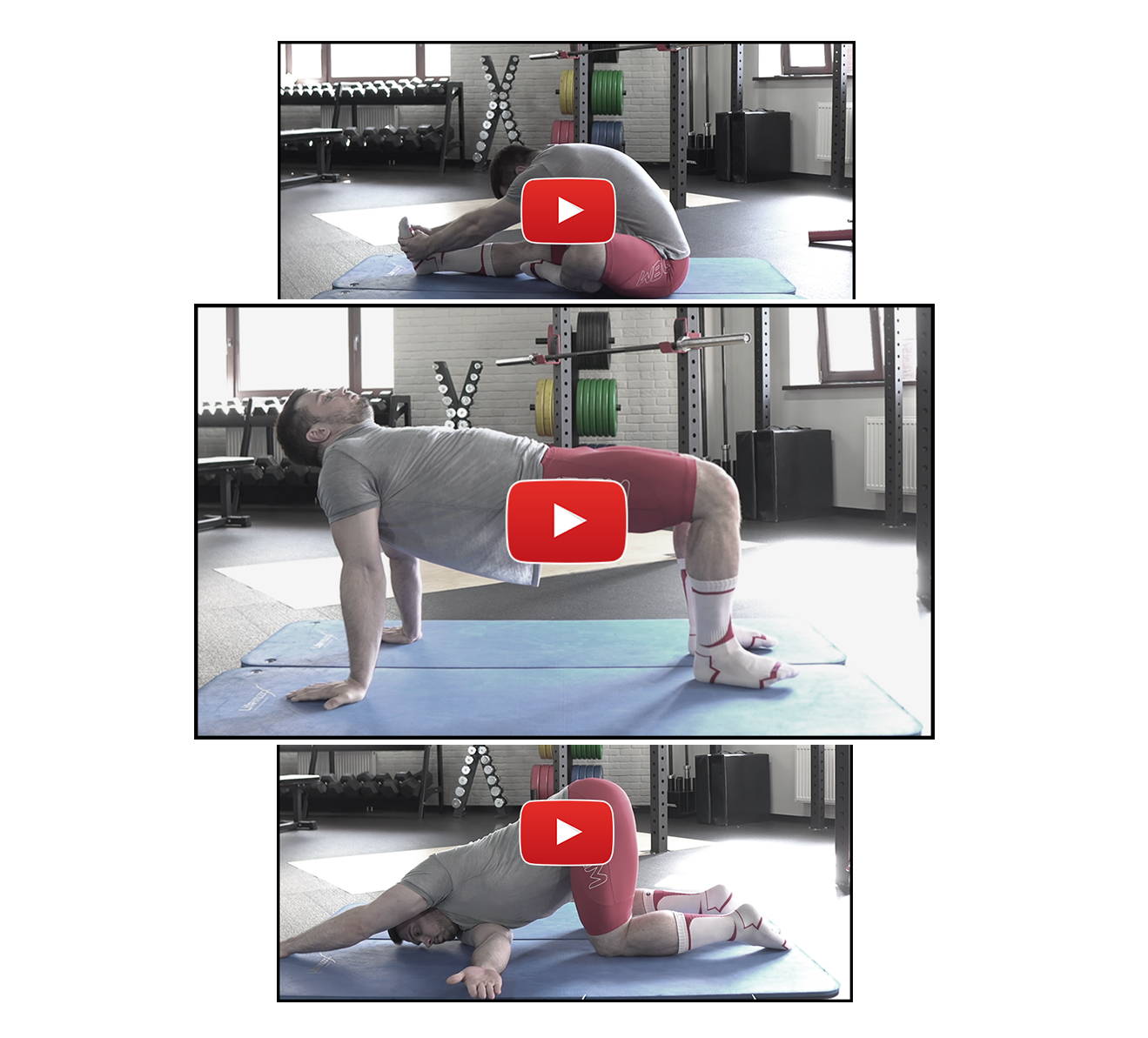 Training requires mobility, neuromuscular control, and power production. Specialized stretching routine after each bodybuilding session will speed up recovery.
Target stretching increases muscles flexibility and provide joints optimal range of motion. It can prevent muscle soreness and promote faster recovery between workouts.
NOTE: for personal use only.
NOTE: training programs are non-refundable.

The olympic weightlifting bodybuilding program also can be delivered by TrainHeroic, the premiere performance app.
My programming with video exercise instruction and workout tracking will be right in the palm of your hand.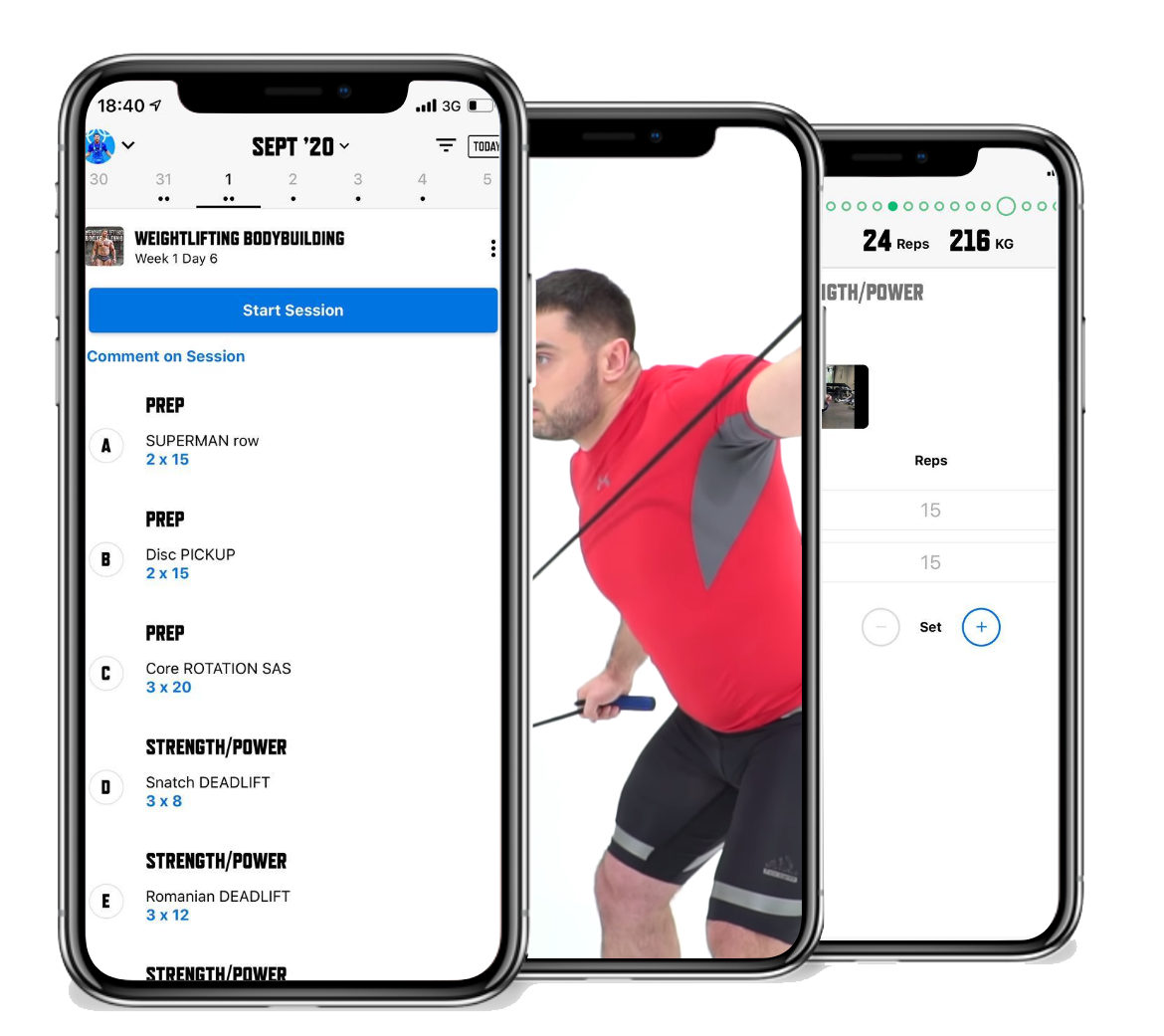 THIS WEIGHTLIFTING BODYBUILDING PROGRAM
IS GOOD FOR:
✔ beginner, intermediate and advanced male/female lifters;
✔ weightlifters and functional fitness athletes during the off-season or transition period;
✔ athletes who want to strengthen main muscle groups.
With so many different types of training programs, it can be hard to decide.
Luckily we're here with a guide that will help!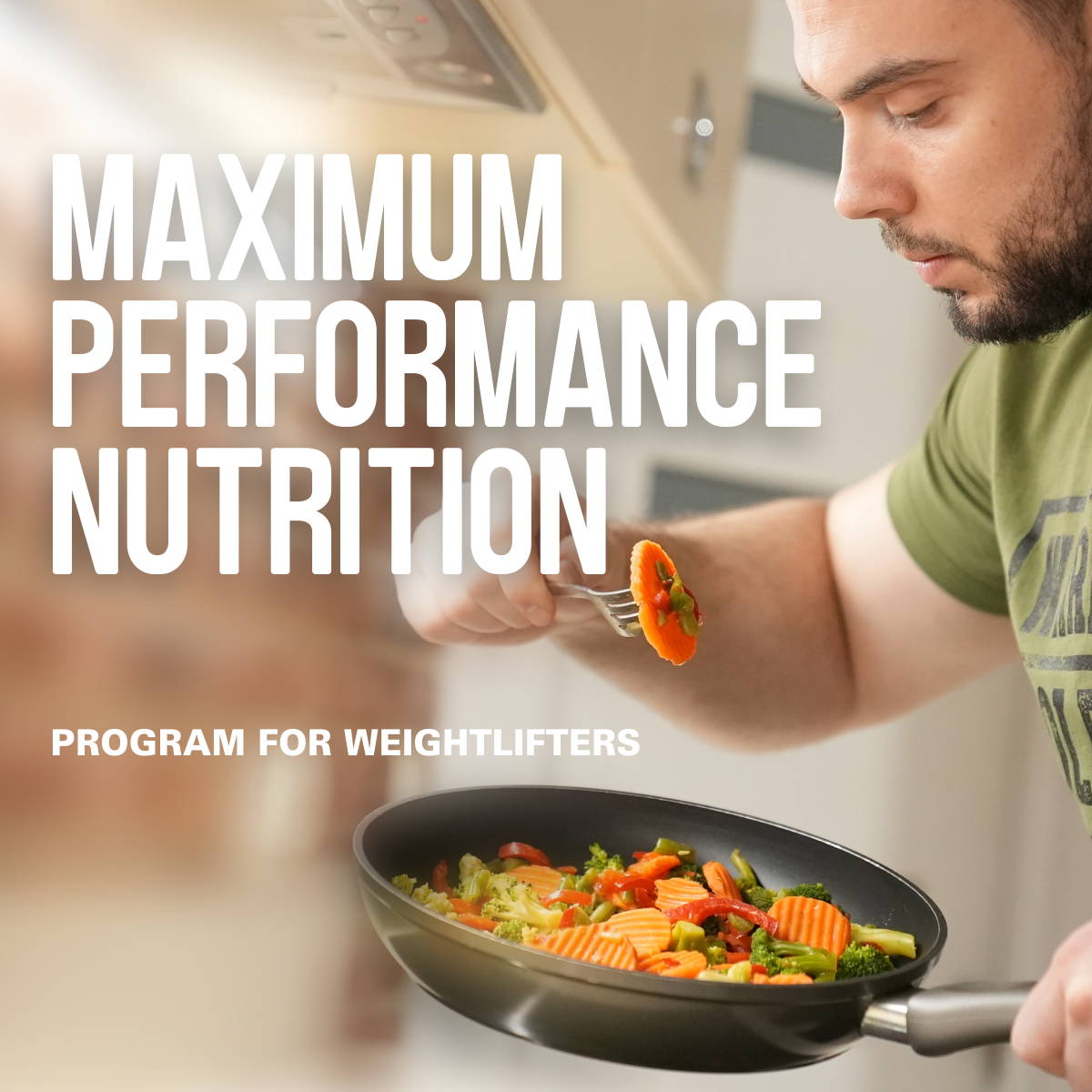 With a Performance Nutrition Plan, bodybuilders can maximize their muscle-building potential.
The key to getting stronger is in the food!
Learn how it works with this perfect combo for all your needs-from what kind of diet will make you feel strongest on game day right down t tips about eating before exercises so they go better than ever expected.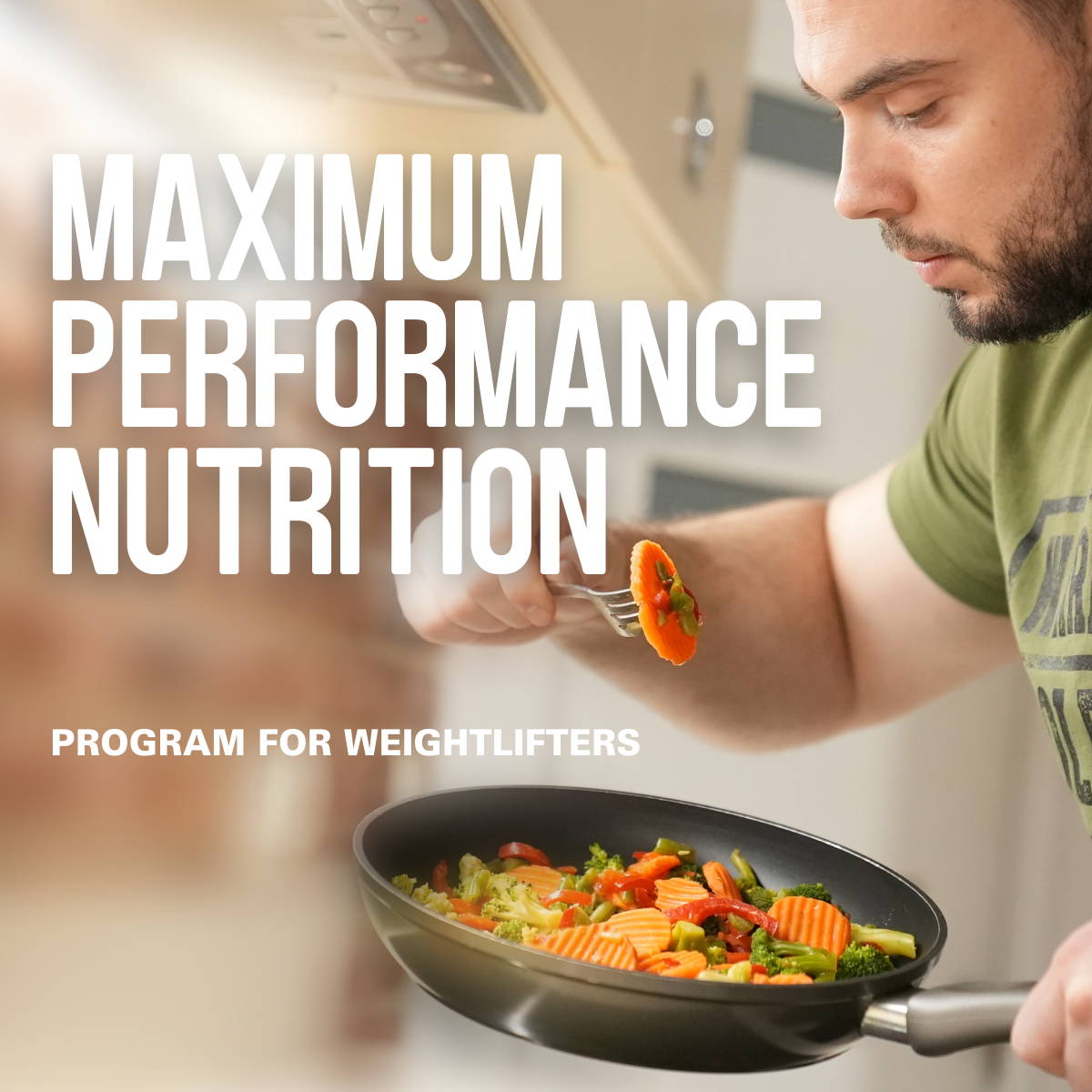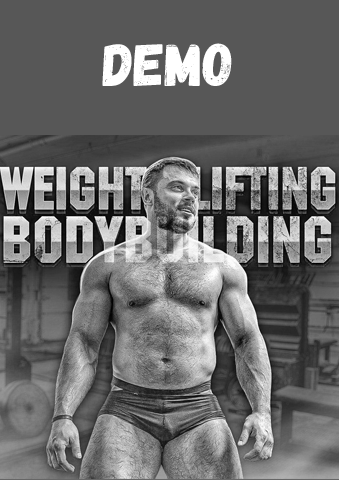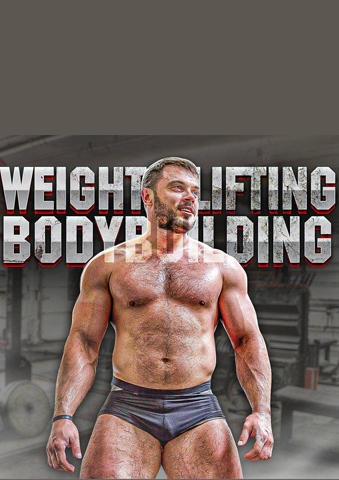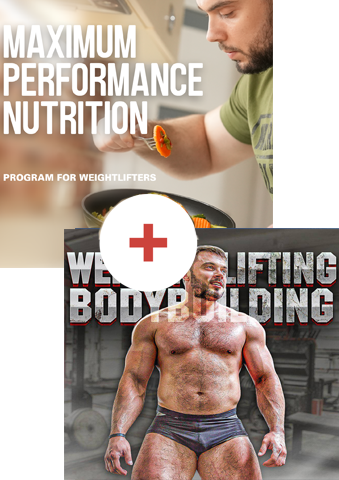 *Men's Maximum Performance Nutrition is selected by default.
To get Women's Nutrition Program contact us via online chat on the page or via email - direct@torokhtiy.com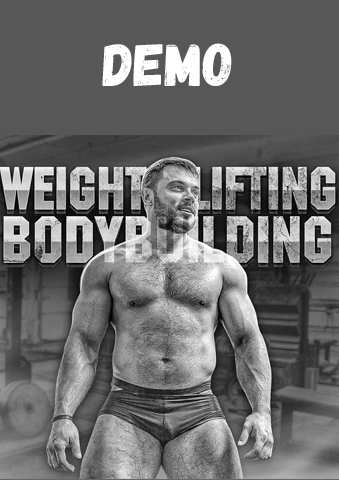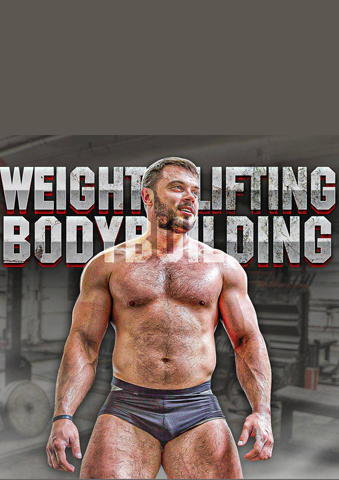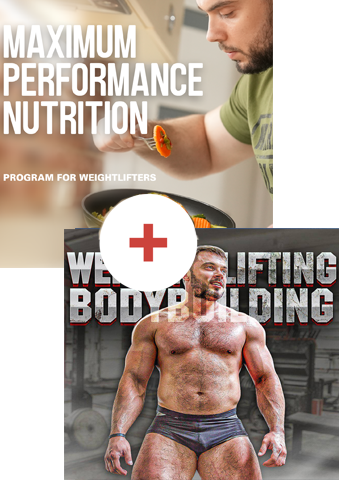 *Men's Maximum Performance
Nutrition is selected by default.
To get Women's Nutrition Program contact us via
online chat on the page or via email - direct@torokhtiy.com
Best Purchase of 2023!
The Weightlifting/Bodybuilding program is hands-down the best purchase I made in 2023! The cycle lasts 4 weeks consisting of 3 days per week (plus an additional optional workout). I'm in my 60s so 3x a week is perfect. I'm familiar with many of the exercises but there's quite a few that I've never done before and I was definitely sore the next day. Another big plus of the program are the warm-up exercises (many of which I've never done before) and all the stretching movements after the workout (again, many of those are new to me). I'm thrilled with my purchase! A+++!
Best program if you want to switch your training a bit but still want to do some olympics lifts.
WEIGHTLIFTING BODYBUILDING
WEIGHTLIFTING BODYBUILDING
WEIGHTLIFTING BODYBUILDING
How many days per week is the training?

You can plan workouts in few ways:
1. If you want to rest from Olympic lifts and dynamic work, plan your sessions on Monday, Wednesday, Friday – this waу you will have a recovery day before each session.
2. If you want to stay tuned on light technical work, plan your main sessions Monday, Wednesday, Saturday and weightlifting training on Thursday. This will be the best way of training load distribution.
Can I combine it with other types of training?

We don`t recommend to combine this bodybuilding weight lifting program with others bodybuilding lifting program. Program's effectiveness largely depends on sleep, nutrition, and recovery. Train smart, get enough rest.
Will this olympic lifting for mass prepare me for the competition?

WEIGHTLIFTING BODYBUILDING isn't a program that should be used to get ready for a competition. If your goal is to compete,I recommend to continue training using my competition training program.
Will this program help me to gain muscles?

Yes, it can help with this. For this we recommend to use additionally our nutrition program. Find special offer HERE.

What type of equipment is needed for this olympic lifts for bodybuilding program?