There are lots of reasons to love Under Armour training shoes that can fit diverse workouts, starting from weight lifting and HIIT, to cardio and simple walking. This brand vouches for exceptional quality and durability of the products by equipping shoes with effective technologies that can help athletes to facilitate their performance and push their limits.
With plenty of training shoes, it's difficult to pick up the best Under Armour training shoes that will help you to get through tough workouts with comfort and support. Look at the most popular and outstanding UA training sneakers that will promote your performance and improve your PRs.
In a hurry and can't keep reading? How about you check out the Men's Project Rock BSR 3 Training Shoes.
Under Armour's top-notch training shoes are designed for daily dynamic and intensive workouts, offering stability, flexibility, maximum comfort, cushioning, and exceptional grip for improved coordination and mobility.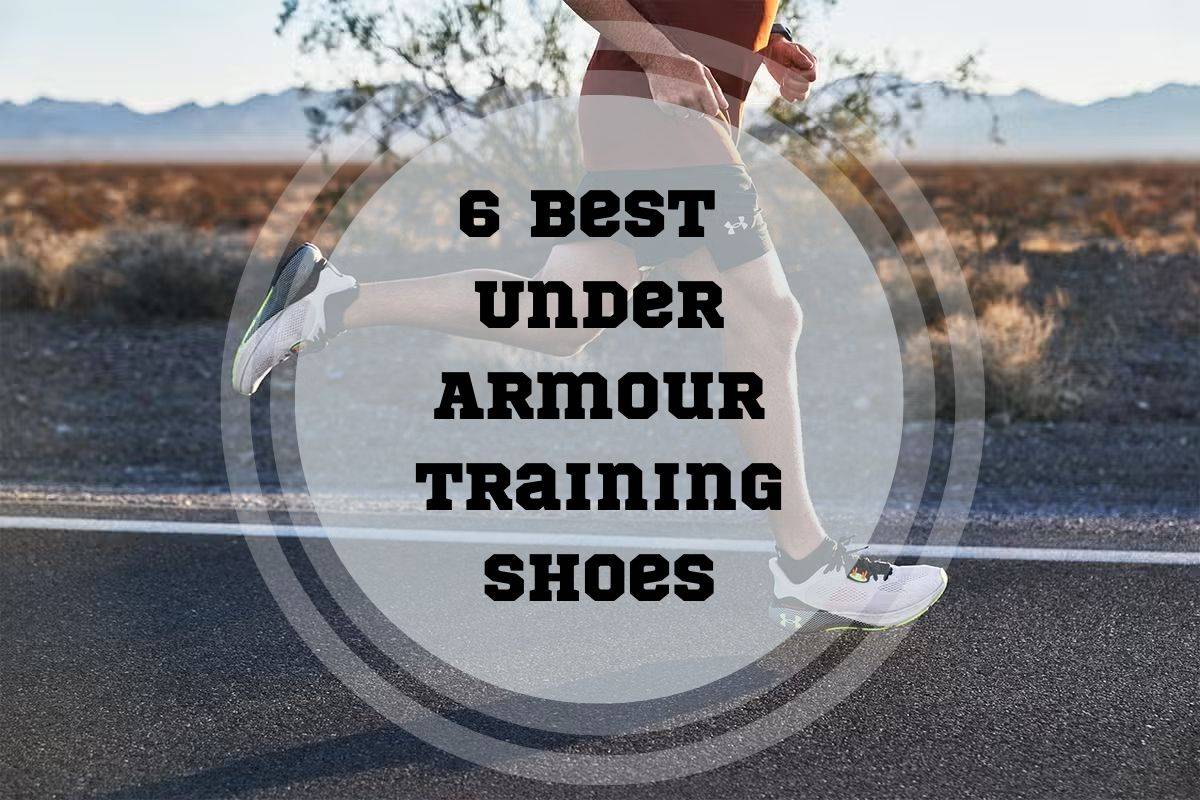 Top 6 Best Under Armour Training Shoes Reviewed
Sole material: rubber

Upper material: mesh
Best for: weight lifting, HIIT, cross training
Sizing: true-to-size
Weight (1 shoe): 11 oz.
These are the best Under Armour training shoes designed for daily dynamic and intensive workouts. They'll bring you stability for strength-oriented training, flexibility for intensive sessions, and maximum comfort and cushioning for better coordination and mobility.
You'll get breathable and lightweight mesh upper material with some stretch features. The midsole has a cushioning effect that absorbs impact on your legs and translates it to powerful movements. The shoes come with the specific UA TriBase grip sole to increase superb contact with a surface during strength and HIIT training. The outsole itself is made of rubber to bring your total control of each motion and promote better traction.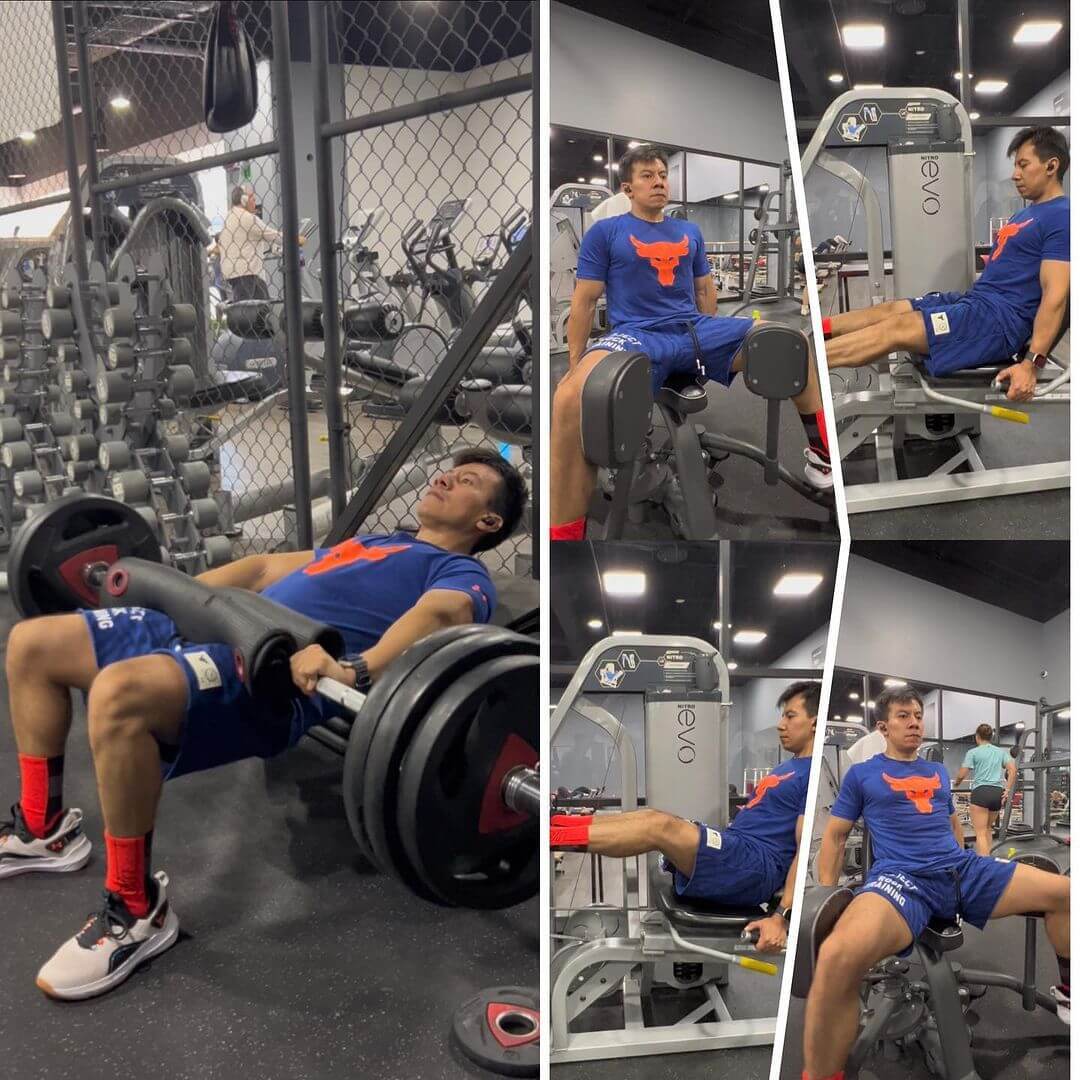 Speaking about the size, these training sneakers fit true to size, however, if you have a wider foot, you'd better choose a half of a size up. You can use them for training sessions of diverse intensity: starting from low cardio, i.e., elliptical, light jogging on the treadmill, to weightlifting and HIIT.

Under Armour's training shoes offer a UA TriBase grip sole for excellent surface contact and a rubber outsole for superior motion control and traction, making them versatile for various training intensities.
(Show More)
Feel stable enough for lifting

Secure feet around ankles well

Can be used for different workouts
Not the best choice for climbing the rope

Don't have a removable insole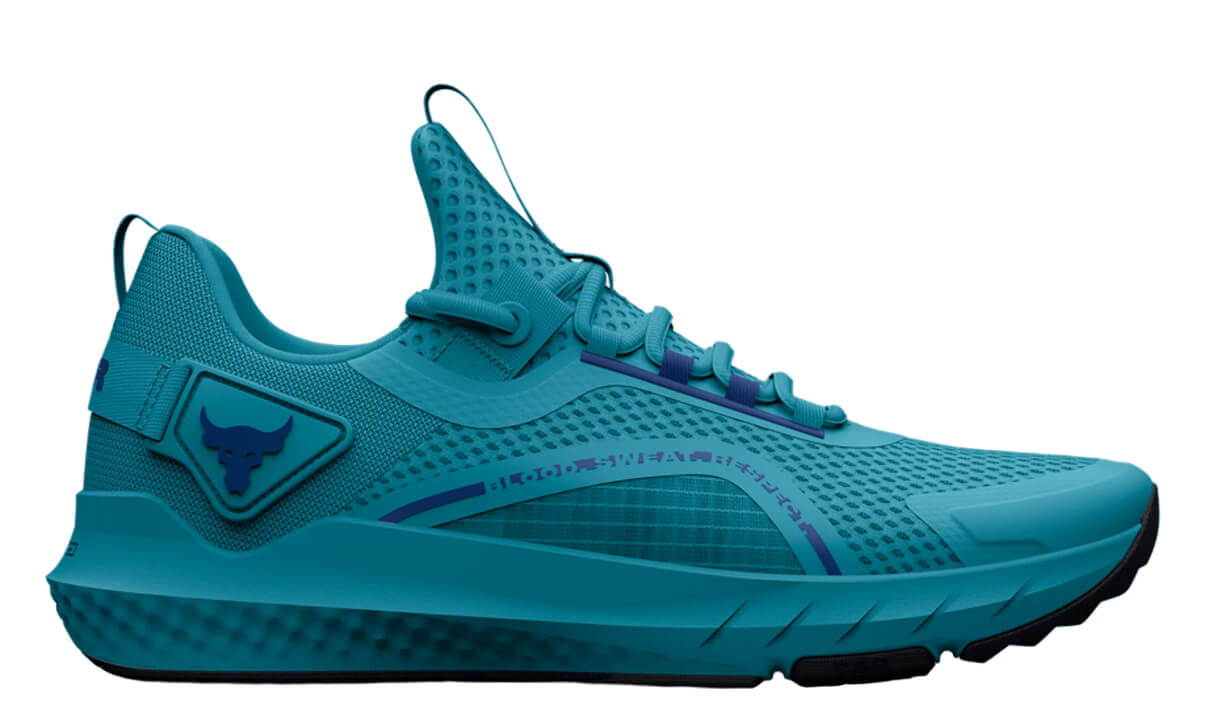 Sole material: rubber

Upper material: mesh
Best for: weight lifting, HIIT, cross training
Sizing: true-to-size
Weight (1 shoe): 8.8 oz.
These trainers are the women's version of the previous men's shoes that feature the same specs and bring the same benefits for your training. You'll get lightweight and breathable training shoes that will come in handy for various sports disciplines. So, if you're keen to try different sports and switch between several training types a week, these Under Armour workout shoes are perfect for you.
The rubber outsole provides you with a great grip and traction with the ground while intensive quick motions, or whether you prefer to lift heavy loads - it'll also help you to keep balance with weights.
Thanks to additional cushioning, you won't get extra high impact on your knees while jumping or running. Your feet are also secured well inside the shoe, so they won't slip inside during cardio and high-intensity workouts. To get the maximum out of the training, pick up your size to get a superb fit by enhancing your power and mobility.
TheWomen's Project Rock BSR 3 Training Shoes offers lightweight, breathable construction, excellent grip and traction, and additional cushioning for reduced impact, providing comfort and support during various sports and training activities.
(Show More)
Lightweight and breathable

Good for weight lifting, cross-training, and cardio workouts
May fit a bit snugly for those with wider feet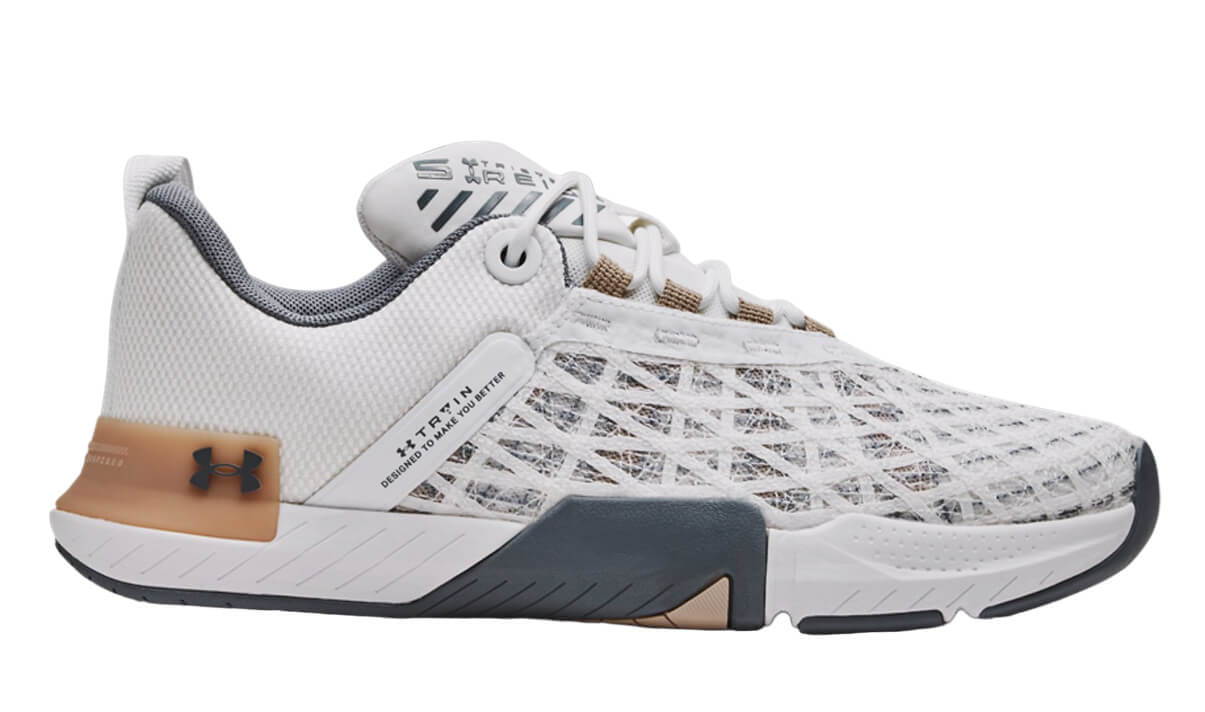 Sole material: rubber

Upper material: mesh
Best for: cross training, functional training, HIIT
Sizing: fit small a bit
Weight (1 shoe): 10.5 oz.
Having observed users' reviews we can state that this pair became their favorite one thanks to its unique features. These training shoes are claimed to be the best Under Armour cross training shoes due to efficient design and built-in technologies.
They're padded inside while sturdy and hardened outside. This makes them highly durable and resistant to tough training that requires explosiveness and leg strength.
The manufacturers designed them by applying the WARP upper technology that provides ultimate lockdown and durability during dynamic training. Micro G foam midsole is added for the highly responsive cushioning, while TriBase tech improves contact with the surface, facilitates natural movements, and also provides feet flexibility and ankle stability during running and lifts.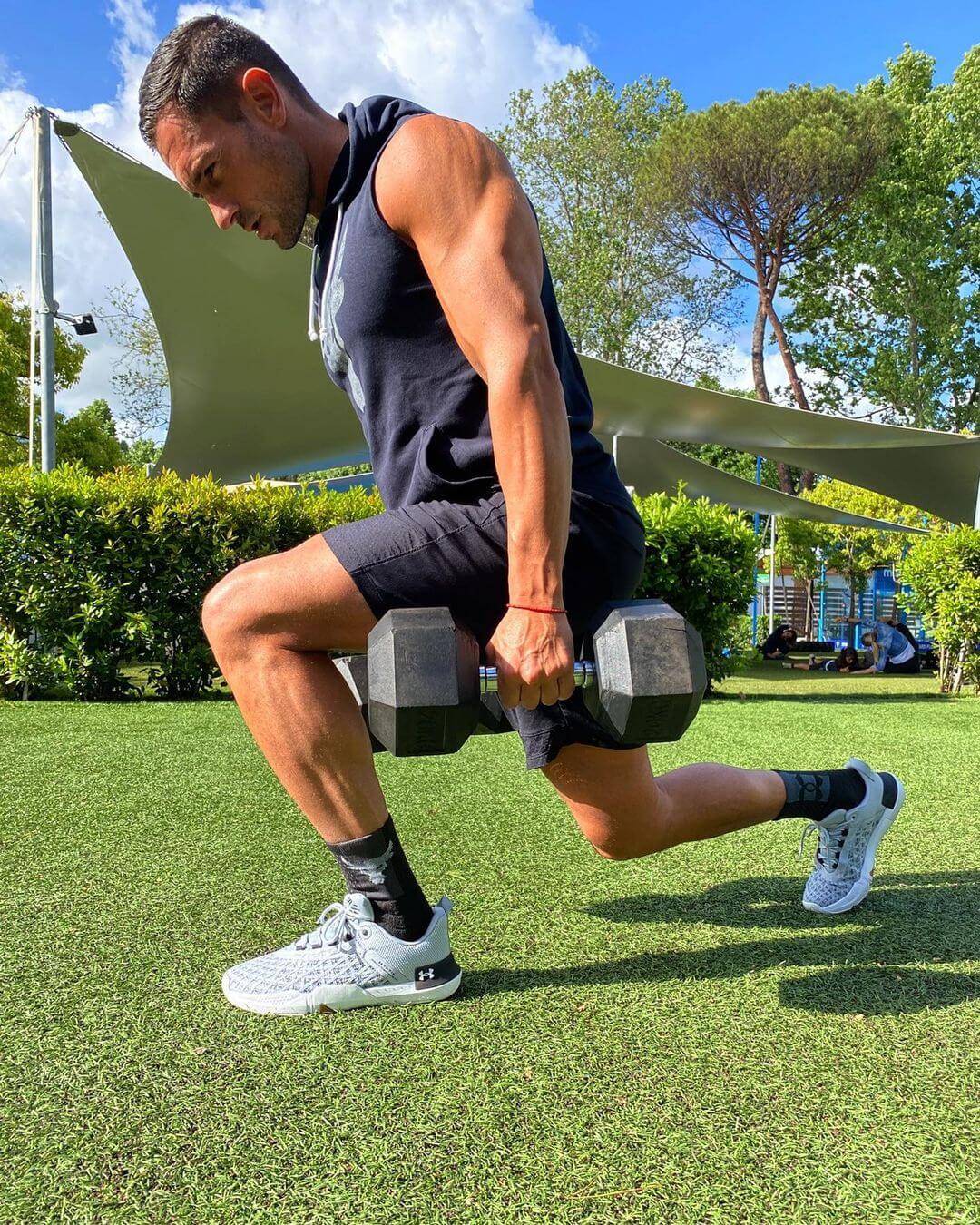 Thanks to the built-in rubber under the toe box brings you more firm traction with the ground. Additionally, these training sneakers have a low profile that enables you to feel the floor better and transfer your power to your feet efficiently.

Also, they have some lift inside that will benefit athletes with flat feet - they'll feel better feet comfort while training with weights or doing squats or jumps. Thanks to the rubber outsole, you'll feel stable and anchored well to the floor.
UA TriBase Reign 5 Training Shoes is user-favorite cross training shoes with durable design, responsive cushioning, and excellent surface contact for natural movements and stability.
(Show More)
Can suit people with wide feet

Excellent grip for training with weights and high-impact cardio

Are low for maximum stability and grip while functional training
Not the best choice running because of low profile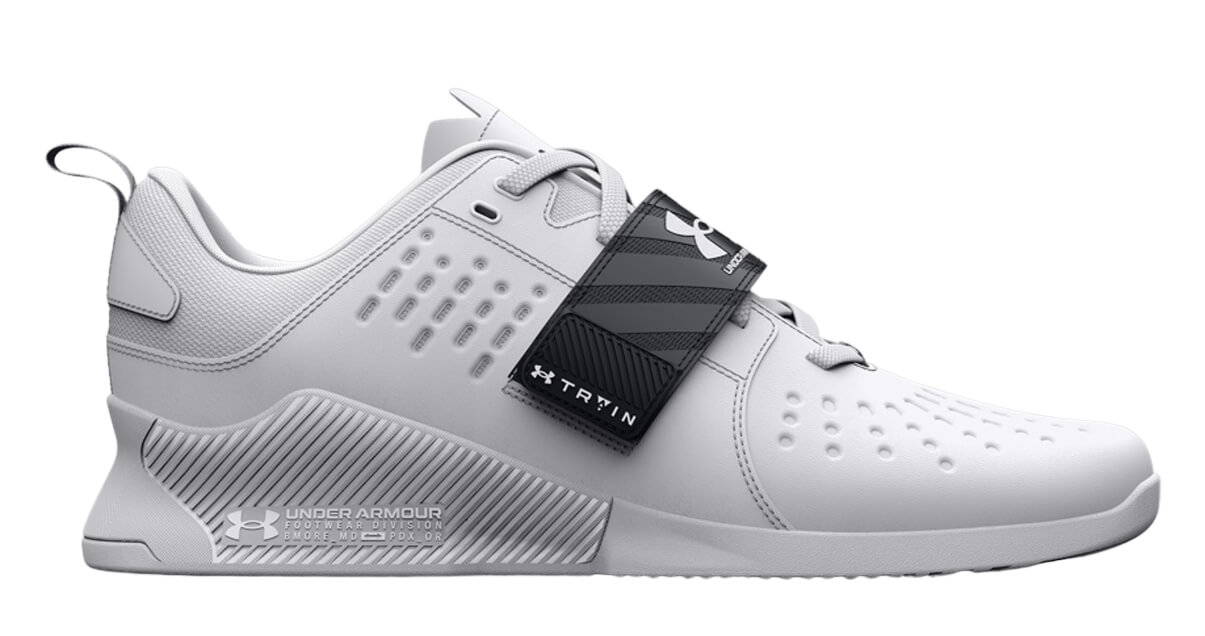 Sole material: rubber, TPU heel

Upper material: synthetic leather
Best for: weight lifting
Sizing: true-to-size
Weight (1 shoe): 28.2 oz.
These training shoes are a real catch for weight lifting devotees. These Under Armour weightlifting shoes are designed specifically to train with heavy weights: you'll get a midfoot strap that will keep your foot secure, and the TPU heel will be useful for keeping your hips and ankles flexible when pulling the barbell. While the outsole is sturdy and firm for maximum flat grip with the surface.
The upper of the shoes is made of synthetic leather that vouches for better shoe durability and long-serving after tough workouts. With the help of the midfoot strap, you can regulate the fit of the shoes by making them feel more snug or loose. Having a TPU heel and rubber outsole, you'll get more traction while explosive lifts and gain better hip and ankle flexion.
Despite the shoe's upper isn't breathable enough, it has a textile tongue, 5 eyelets, and the 6th is a lace lock Velcro strap.
Unisex UA Reign Lifter Training Shoes: specifically designed for weightlifting, these shoes offer secure foot support, flexible hips and ankles, and a sturdy outsole for maximum grip during heavy lifts.
(Show More)
Has a 21 mm lift for better comfort and flexion in hips and ankles during squats

A good foot fixation with an adjustable midfoot strap

Feel solid ground contact
A toe box could be wider a bit (for athletes with wide feet)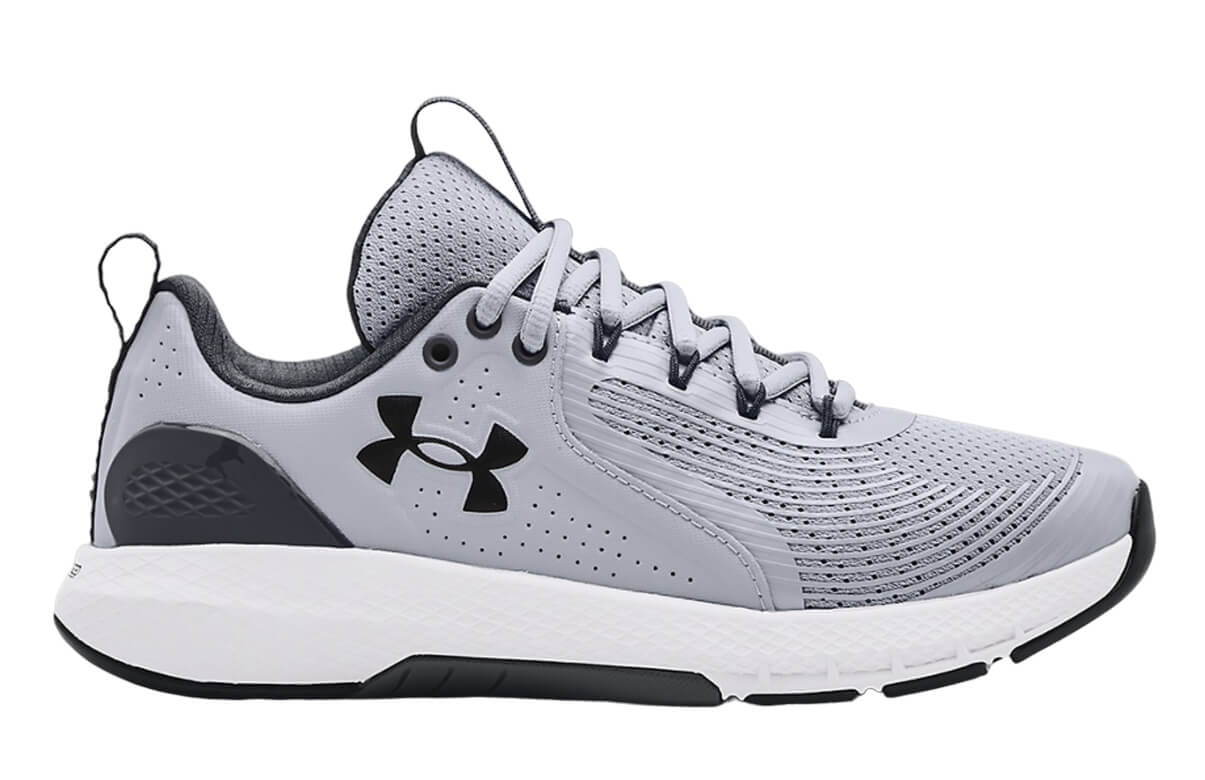 Sole material: rubber

Upper material: leather, textile
Best for: functional training, cross-training, HIIT
Sizing: true-to-size
Weight (1 shoe): 10.6 oz.
Here you are decent Under Armour training HIIT shoes that are moderately breathable, firm, and lightweight to withstand various loads. The upper combines leather and textile material to vouch for good stability and lightweight, it has Charged Cushioning effect to absorb impact from the ground while active and explosive movements, and dual-external heel counter hugs that bring extra support for your feet.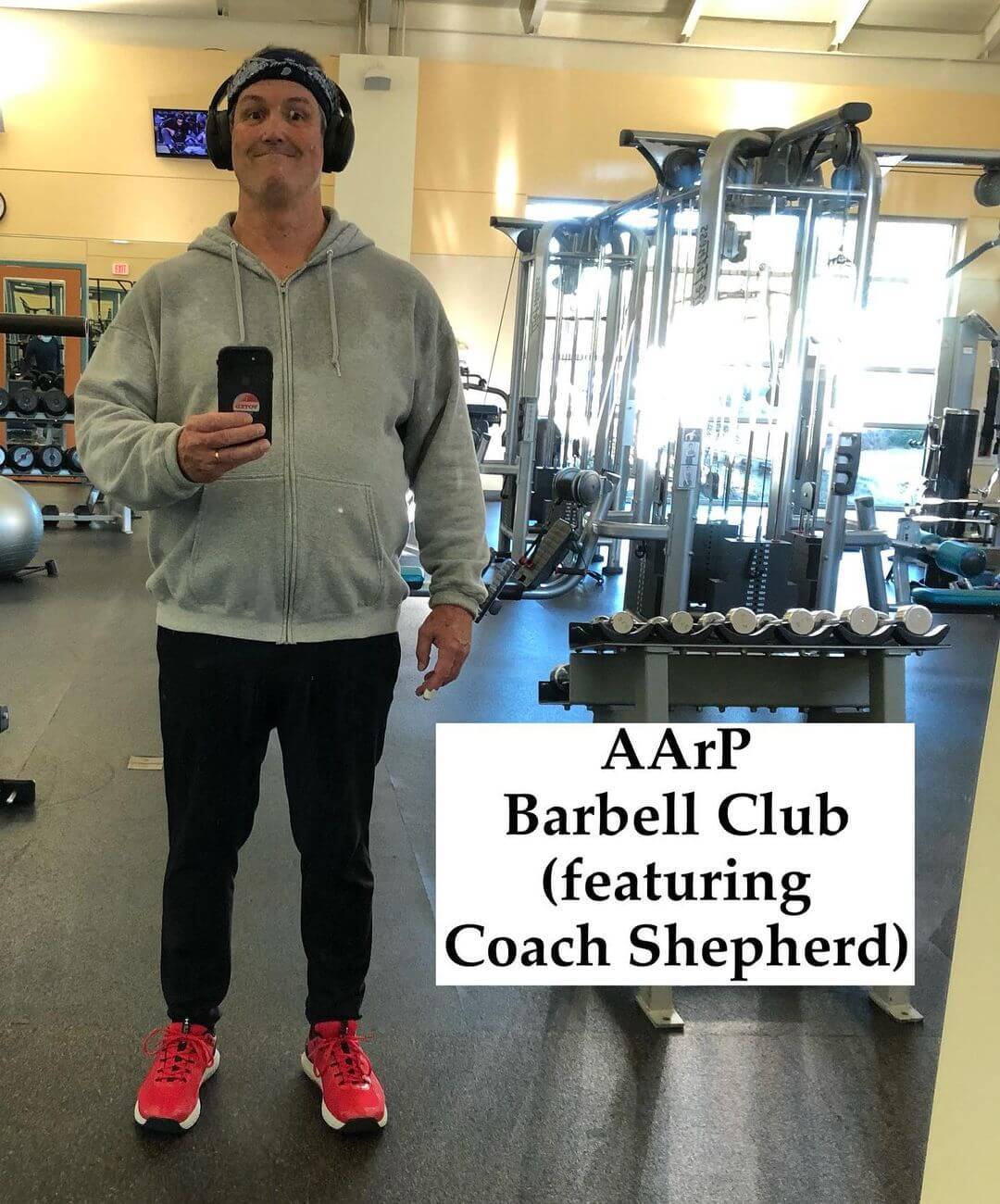 The outsole is fully rubber with a flex groove design to provide good traction on various surfaces. The manufacturer recommends picking up half of a full size if you have wider feet, although they come with standard width. Concerning the insole, it feels neutral with standard medium arch support.

UA Charged Commit 3 Training Shoes offers stability, cushioning, and traction for various training activities, with a durable upper, Charged Cushioning technology, and a rubber outsole for optimal performance.
(Show More)
Good for functional workouts

Bring good traction due to the full rubber outsole

Provide a decent balance between lightweight and sturdy shoes

Reduce shock and stress, so you can wear them for long walking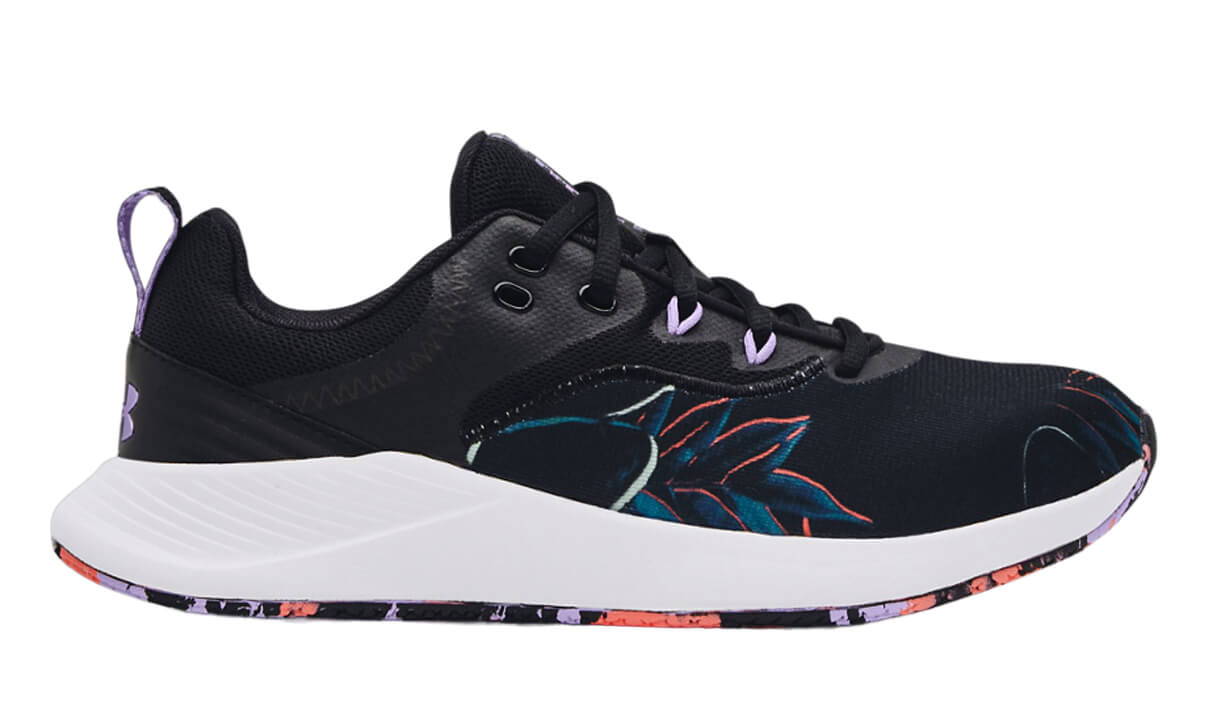 Sole material: rubber

Upper material: mesh
Best for: functional training, cross-training, HIIT, running
Sizing: fit small
Weight (1 shoe): 8.1 oz.
Get your knees and joints protected with these simple yet effective training shoes that will absorb even minimal impact from every hit on the ground. You can wear these Under Armour cross trainers for intensive cardio and functional workouts, cross-training, and running sessions and your feet will be cushioned till the end of the drill.
They're lightweight and made of a breathable mesh upper with extra metal pops to keep your feet ventilated and dry during intensive movements. The midsole is equipped with additional padding with compression molded foam that ensures high responsiveness and reflects your power from the ground to explosive motions.
The rubber outsole comes with a pressure-mapped pattern that brings a good grip to any surface. According to the training shoe fit, it's designed with a regular comfort fit, but it's recommended to choose one size up to fit correctly.
UA Charged Breathe 3 PR Training Shoes for women provide lightweight breathability, responsive cushioning, and reliable traction for intensive workouts.
(Show More)
have superb outsole pattern for better traction

Keep feet well-ventilated due to the built-in metal pops
Fit a bit snug, need to buy one size up
4 Benefits of Wearing Under Armour Training Shoes
The Under Armour productive team focuses on being constantly innovative and flexible, aiming to design products that can resolve the challenges athletes face during each workout. They analyze current trends and insights into the sports community to define new opportunities to improve athletes' performance and help them gain new training heights.
The following points will prove to you why the Under Armour sports shoes are a worthy purchase and what benefits you'll get from the UA exceptional gear.
One of the key mottos of the UA brand is to deliver both comfort and performance for all athletes. They aim to preserve their unique nature and identity by complimenting them with the brand's own style. Still, comfort and functionality save its expression in every training shoe.
The UA designers use the most exceptional cushioning technologies to сreate training shoes that help absorb maximum impact, soften landing, and transform energy to flawless movements. It'll help athletes to propel their performance more efficiently. For instance, they utilize the UA HOVR and Charged Cushioning in manufacturing training shoes for the ultimate cushion each athlete needs to push harder for a longer time.
The manufacturers care for athletes' comfort during training of any intensity: the more secure your training shoes keep your foot, the better and more effective your workout will be. All training sneakers come with excellent grip features thanks to a patterned outsole that vouches for superb ground contact. Moreover, you'll stay cool during the most intensive workouts due to the lightweight and durable upper material featuring reinforced support and venting.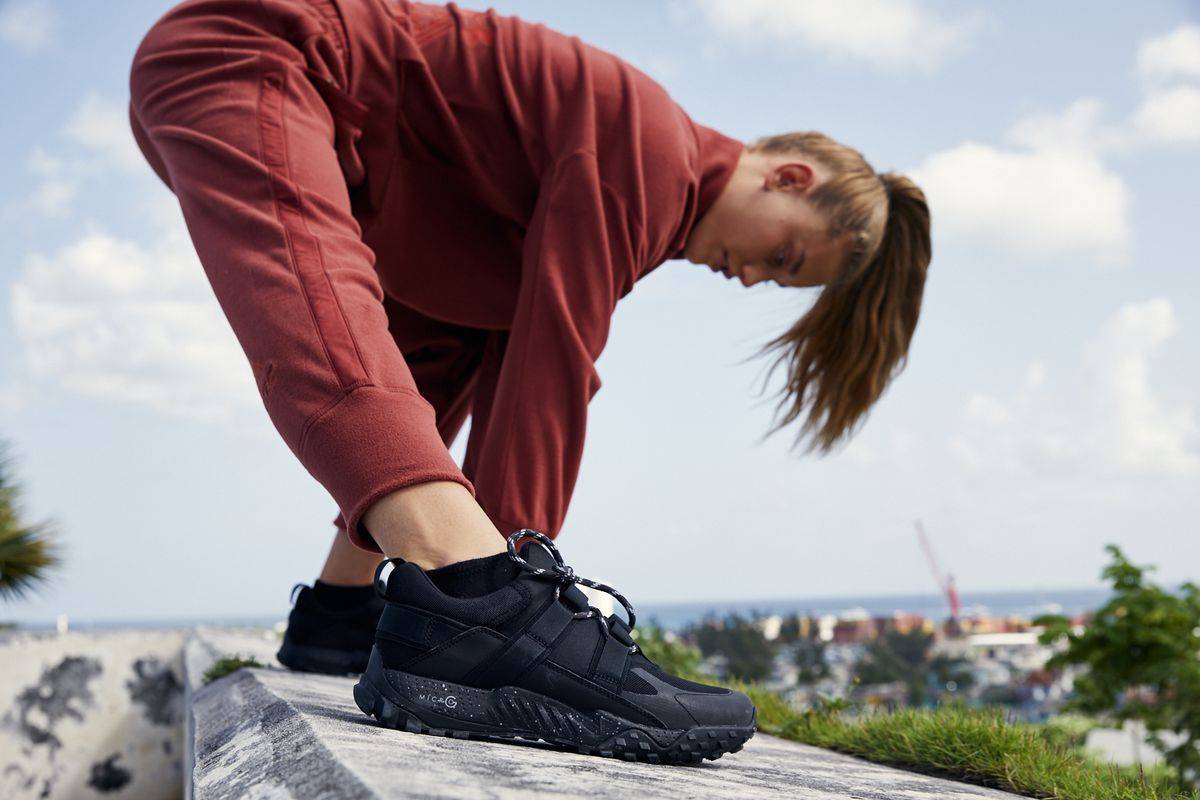 ✅ Designs Backed by Science
All training shoes undergo detailed testing to check its quality and wearability by defining its support and cushioning levels to react to the athlete's activity and performance rate. The manufacturers must be aware of the quality of the training sneakers and what conditions and fitness challenges they can withstand.
Under Armour is also popular for its compression design. It is well-known for its "speedform" shoe that features no insole and very little stitching. As a result, you get a super lightweight shoe that feels like your leg extension.
✅ Suitable for Different Training Types
When creating new models of training shoes, UA designers consider the peculiarities of all sports disciplines and what requirements should be met to gain maximum comfort and efficiency. They think about a pair of shoes that can take them from tough training at the gym to running sessions or weekend walking without the need to take another pair. It seems that creating Under Armour squat shoes or climbing-oriented trainers won't be a big issue for designers.
Under Armour covers the major specifications of diverse sports disciplines, i.e., weight training, strength, functional, and cross-training, cardio workouts, HIIT, running, and so on. Reinforced heel and midsole, wide toe box, extra ankle support, Velcro straps, responsive foam, etc. - all these specs are targeted to bring you comfort during training sessions.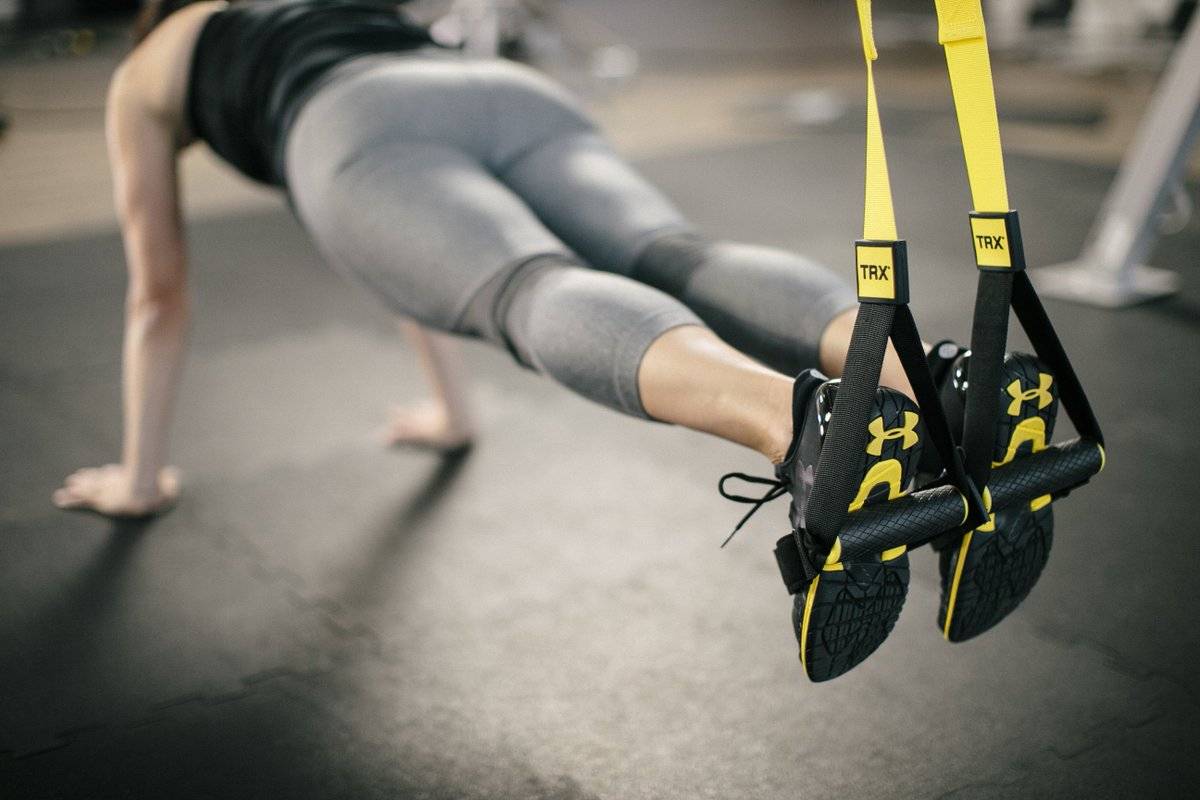 ✅ Technology Built Into the Shoes
For crafting training shoes, the Under Armour brand applies specific technologies to guarantee prime quality for an athlete. For instance, the UA HOVR technology is an innovative pinnacle cushioning system that brings not only a soft feeling to absorb impact, but also returns energy from the surface and pushes you back, so you feel zero gravity.
Which Under Armour Shoes Are Good for Cross-Training?
When choosing a worthy pair of Under Armour training shoes for cross-training, you should consider a model's stability, durability, and grip features. Since functional training workouts involve tough resistance exercises and intensive movements, training sneakers should withstand great loads. So, considering the reviews on the web, the best shoes for cross-training can become Men's UA TriBase Reign 5. This pair of shoes provides excellent ground contact, is equipped with a rubber outsole that covers the midsole for extra support and natural movements.
What Are the Best Under Armour Shoes for Standing All Day?
UA Project Rock BSR 3 Training Shoes can be used daily for continuous walking and standing. They're made of lightweight breathable textile upper that will keep your feet cool on warm days, with a flexible outsole that provides good grip with the ground. Since Under Armour is famous for its exceptional quality running and workout shoes, you can be sure about its quality and durability: these training shoes will withstand everyday loads while walking. To bring you maximum comfort while standing, they're equipped with extra cushioning and arch support in the midfoot that vouches for natural walking tempo.
Having done thorough research on the most outstanding UA training shoes the vast majority of athletes buy for various training purposes, we finally defined the best Under Armour training shoes that will benefit you greatly and promote your training.
Our top pick choice is UA Project Rock BSR 3 Training Shoes which offer a great balance of lightweight & breathability for intensive workouts and durability & moderate firmness for strength-oriented exercises. They're really good investments as they will serve you long and propel your training accomplishments. So, you'll get the most out of your shoes without sacrificing your comfort and efficiency.
Do you want to improve your training quality and upgrade your training suite? Have questions about how to prolong your training shoes serving time? Leave all your questions below and we'll give you a detailed response to the queries that matter to you most.
Effect of shoe midsole hardness and resilience on running performance // Tandfonline: https://www.tandfonline.com /doi/abs/10.1080/ 19424280.2019. 1606292?journal Code=tfws20
The effect of weightlifting shoes on the kinetics and kinematics of the back squat // NCBI:

https://pubmed.ncbi.nlm.nih.gov/ 27096286/

The Effect of Footwear on Running Performance and Running Economy in Distance Runners // Springer: https://link.springer.com/ article/10.1007 /s40279-014-0283-6
Effects of footwear midsole thickness on running biomechanics // NCBI: https://pubmed.ncbi.nlm.nih.gov/ 30358487/
With over 20 years in Olympic Weightlifting, our team does its best to provide the audience with ultimate support and meet the needs and requirements of advanced athletes and professional lifters, as well as people who strive to open new opportunities and develop their physical capabilities with us.
All products we select are primarily approved and tested by the Olympic Weightlifting Champion Oleksii Torokhtiy. Under his guidance, we provide honest and reasonable assessments of the products we review by checking their characteristics, packaging, design, comfort and durability features, and general product rating. We select products from only high-quality and trusted sports brands, thus vouching for their quality.
The product testing process is described in more detail here
Coach, PRO Olympic Weightlifter
Experience: 26 years
Best Results: Snatch - 208 kg,
My name is Ihor and I have been a professional weightlifter since 1996. With over 20 years of competition experience, my resume includes European Champion in 2009 and the silver medalist at 2011's Senior World Championships – 105kg division.
I competed at the 2008, 2012 and 2016 Summer Olympics.
After hanging up my own competitive lifting shoes, I decided to share my huge background as a coach. I am currently coaching multiple athletes who are competing at national and international competitions.
Olympic Weightlifting Champion
Experience: 21 years
Best Results: Snatch – 200 kg,
My name is Oleksiy Torokhtiy. I am a professional athlete with 20 years of experience in Olympic weightlifting. I have won multiple European, and World titles and have taken part in two Olympic Games (Beijing 2008, London 2012).
After finishing my career, I have committed myself to coach, and as of 2022, I've hosted 200+ weightlifting seminars all over the globe. I'm the founder of an international sportswear and accessories brand, Warm Body Cold Mind (my motto), author, and creator of a series of training programs and eBooks.
If you have any questions/suggestions/any other inquiry, you can reach out to us via email - reviews@torokhtiy.com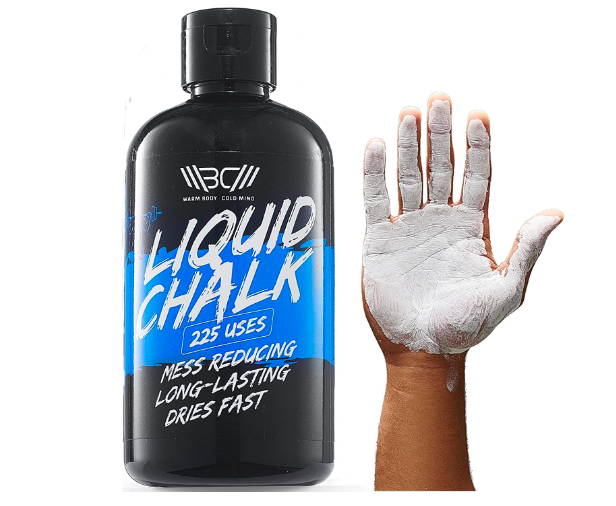 This article was written by our qualified author and proofread by expert with proven experience. When writing the article we use our expertise and data from open sources with strong reputation, scientific or medical based. The list of references is provided at the end of the article.
Our team of authors and experts includes professional athletes (Olympians, winners of European and World titles) PhD in Sport Science, certified coaches, sports nutritionists, CSCP, physiotherapists and other. Read more about the team here, and more about how we test here.