We've all seen people doing weightlifting in running shoes and then running in Vans. The importance of shoes for proper training was primarily underestimated in the past, but now we know that having the right shoe can really make a difference. And so, let's talk about cross trainer vs running shoes.
In this article, we will go over the main differences when comparing running shoes vs cross trainers, which ones should be used for what kind of training, and whether you need to choose between running shoes or cross trainers.
Cross Trainer vs Running Shoes. When you're comparing cross trainer vs. running shoes, it's vital to consider what you're going to be using them for. If you're a runner or just looking for comfort, running shoes are the way to go. On the other hand, if you're looking for a pair of versatile, durable training shoes for all kinds of workouts, then cross trainers are the better option.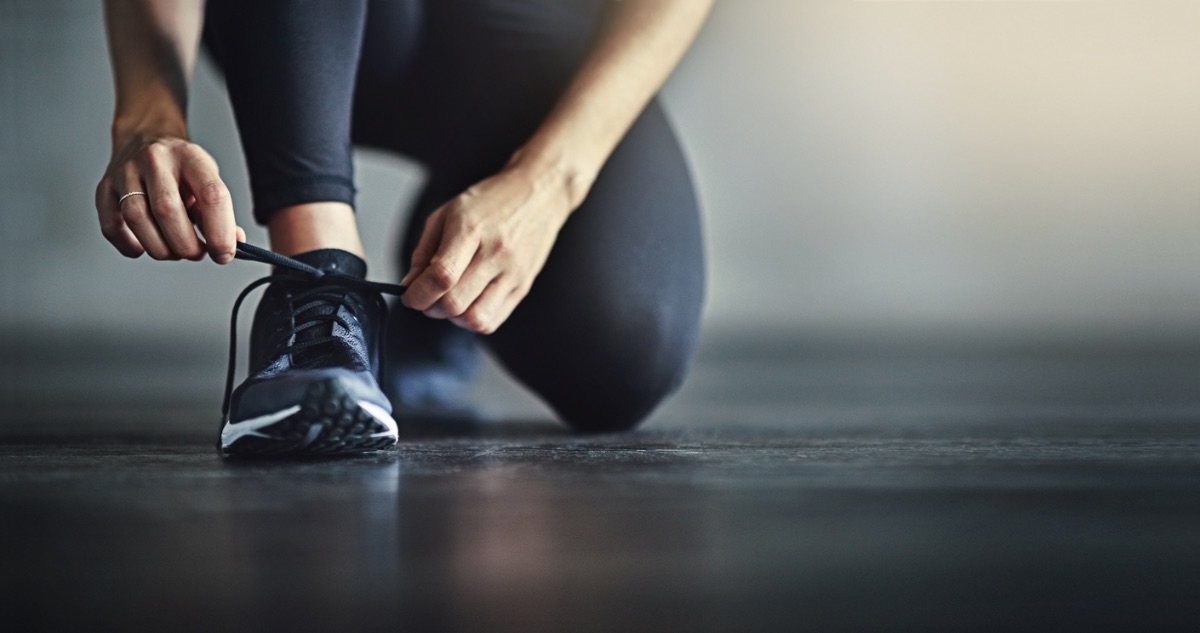 What Is the Difference Between Cross Trainer and Running Shoes?
There is not just one difference between running and training shoes. There are many. Cross trainers are designed so that they can be used for many types of exercises - from weightlifting to yoga and even basketball or a Zumba workout. On the other hand, running shoes are much more specific. Their only purpose is to be used by people who run on a track, the pavement, or even on a trail.
Typically, cross-training shoes have some cushioning, but it's super light and almost can't be felt. Running shoes go much further, as one of their primary purposes is to protect your feet from impact with the ground and help you go much longer. And so, if you're running long distances, cross-training shoes are definitely not a good option as they can lead to foot, knee, or even back injuries.
Things to Consider When Choosing Between Cross Trainer and Running ShoesStrength Building
When choosing which kind of shoe to get, you should take into consideration several factors. After all, as we already mentioned, these two types of shoes are made to serve specific athletic needs, and they cannot be used interchangeably. Along with that, the really high-end models are costly, so it's not worth doing a blind buy and then ending up having a pair of shoes that you don't really need.
Having said all that, let's take a look at what things you should consider before choosing between these two shoes.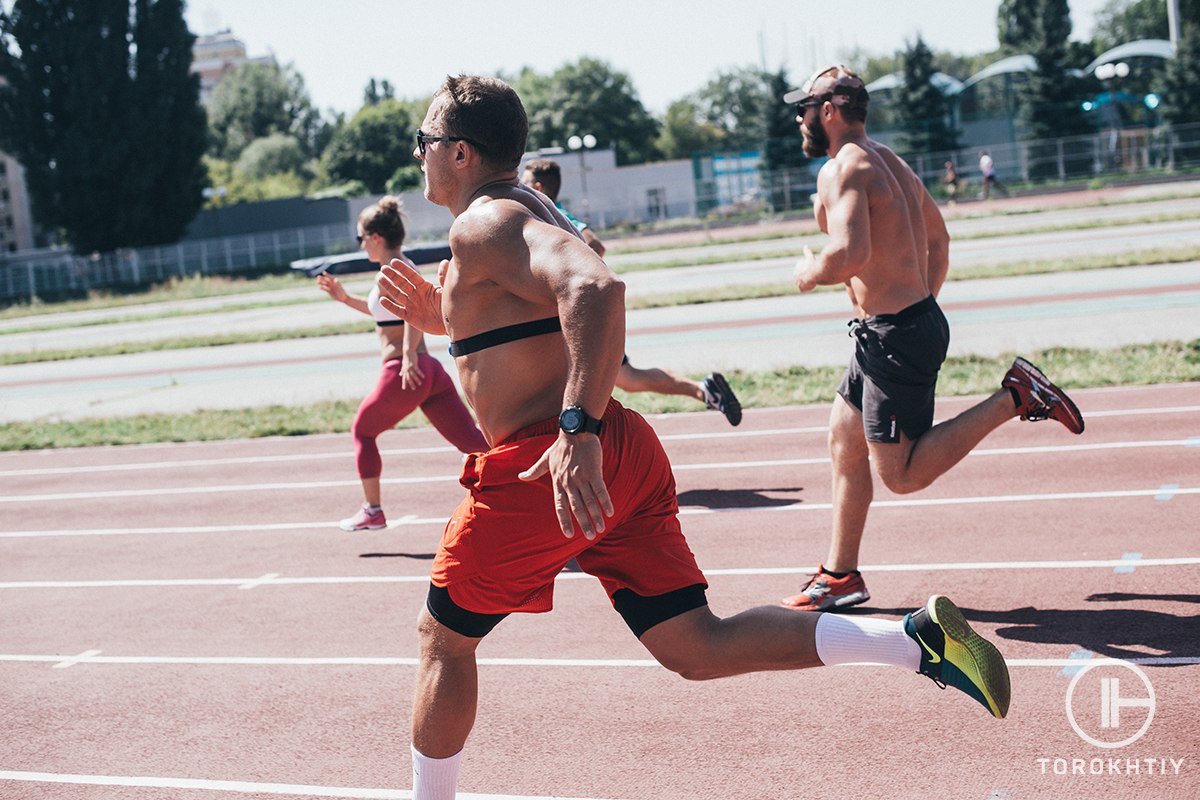 If you're a runner, who is preparing for marathons, ultramarathons, 10k, or other kinds of runs, it's apparent that you need to have a pair of high-quality running shoes. Using any other kind of shoes for long mileage is, bottom line, dangerous and can quickly lead to injuries. Along with that, even if you do gym sessions as a runner, you likely do them 2-3 per week max and without using a lot of weight, so running shoes are a decent option in such cases.
On the other hand, if you're not committed to one particular sport and like to try out different things - from gym classes to fitness and yoga - getting cross trainers is the way to go. The one significant difference between training and running shoes is their versatility. While running shoes are super specialized and created for one particular sport, cross trainers are incredibly versatile and have many use cases.
What Kind of Comfort Do You Look For
Success in any endeavor is heavily dependent on consistency, and fitness is no different. If you're a traveling person or just quite busy, you might want to get you some resistance bands. A resistance band with about 30 pounds of resistance will weigh less than 6 ounces and will easily fit into your bag or even your pocket.
Weights are heavy, bulky, and not so easy to carry around. You also need to ensure your floor is padded in case you drop the weights. Resistance bands relieve you of all that.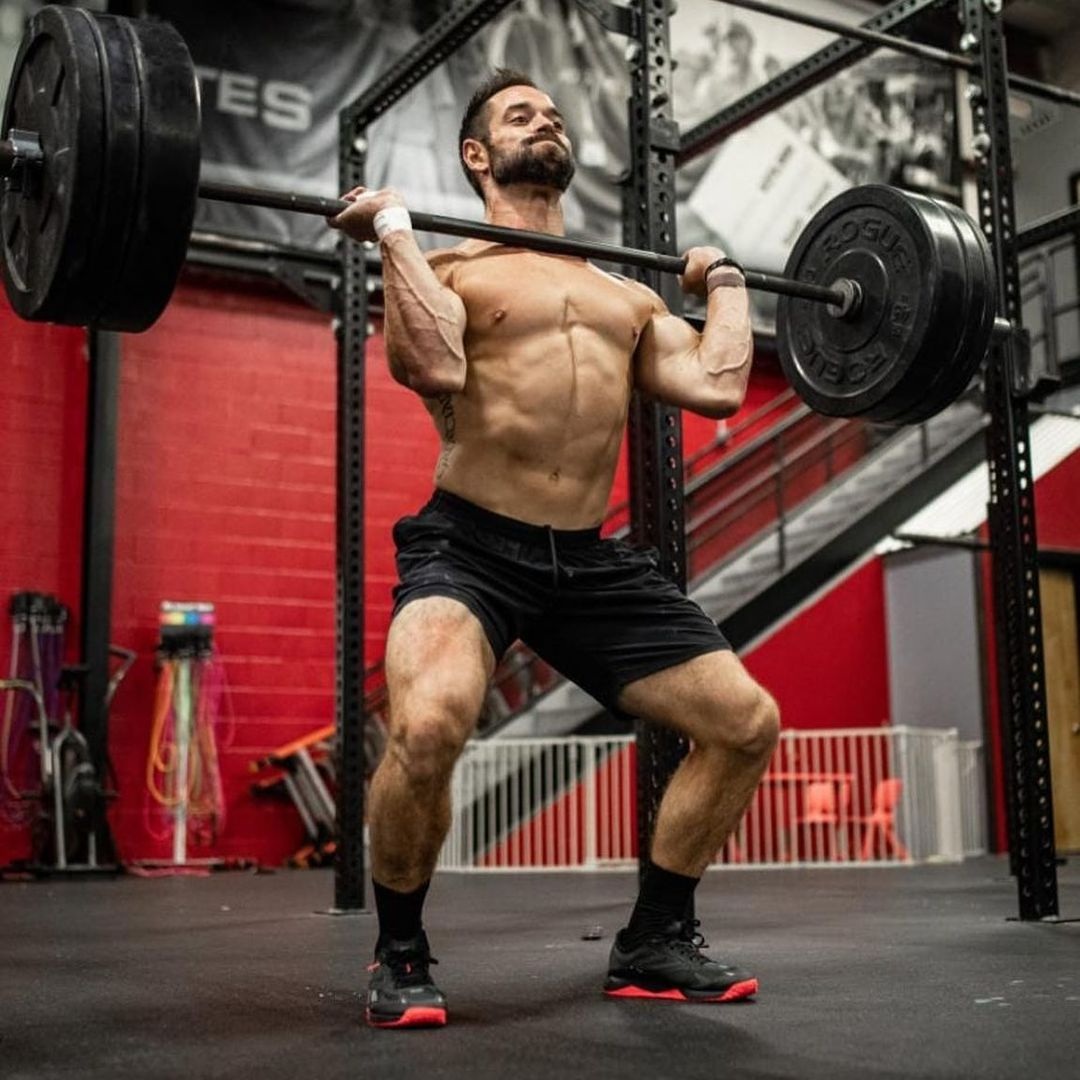 Cross Trainer Shoes Pros/Cons Summary
In recent years, as fitness has gotten more and more popular, the shoes that are worn for it have also gotten more and more mainstream. And there are plenty of reasons for that. However, using them also has some downsides, and we will cover all that below.
Pros of Cross Trainer Shoes
One of the biggest pros of Cross Trainers is their versatility. You can consider them the Swiss Army knives of training shoes as they can be used for just about any sport and for all kinds of activities. They are suitable for HIIT training, regular fitness session, fitness, weightlifting, and even playing volleyball or dancing. This makes sure you get value for money, as with so many use cases, you're bound to wear them out sooner or later.

Cross trainers have more support in the heel and a flat sole, which makes them feel more stable and secure. This is extremely useful for some workouts such as weightlifting, fitness, and HIIT, as you expect to be sweating, grunting, and straining for hours at a time, so it's vital that you feel support and comfort. Even though they look like they have no cushioning at all, the reality is that cross-training shoes are actually well-cushioned, and you can definitely feel that whenever you jump and land.

You don't want to be buying new shoes every few months. Whenever you spend a few hundred dollars on sneakers, you expect them to last for a while, and that's precisely the case with cross-training shoes. Even if you use them on a daily basis, the fact that they're made of high-quality materials means that they can last anywhere from 6 months to a year, even if you put them through rigorous workouts.
Cons of Cross Trainer Shoes
The only major downside of cross-training shoes is that they are a bit sturdy, and you may need a few sessions until you feel comfortable wearing them. Along with that, they aren't as cushioned on the inside, so you might not feel the same comfort you're expecting to get from your regular running shoes.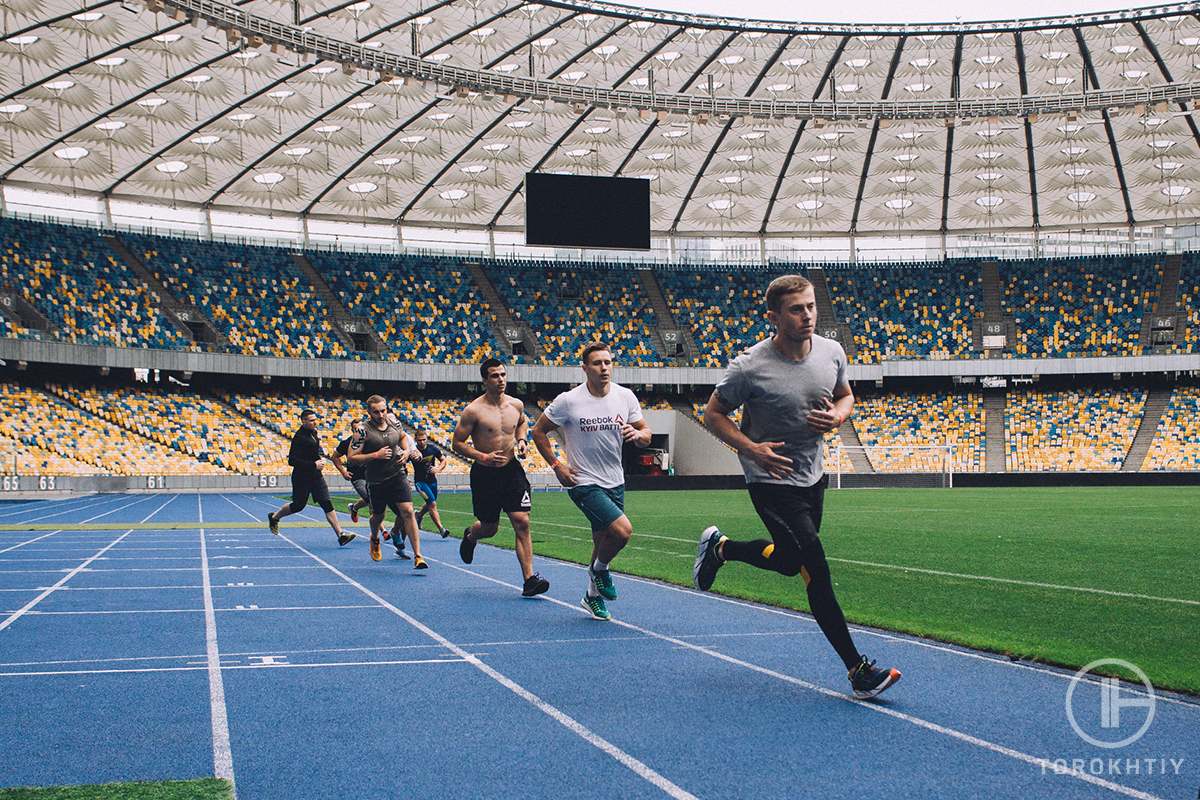 It's no secret that Reebok is the company that makes the best cross-training shoes. And the Nano series is by far their most popular line. This rendition of the Nano X2 is perhaps the best one they've ever made. They have more absorption compared to other cross-training shoes; they're super durable, and they have mild cushioning for comfort while having a 7-mm-heel-to-toe drop. They come in various colorways, and they come for around $135 (but you can always find them on sale).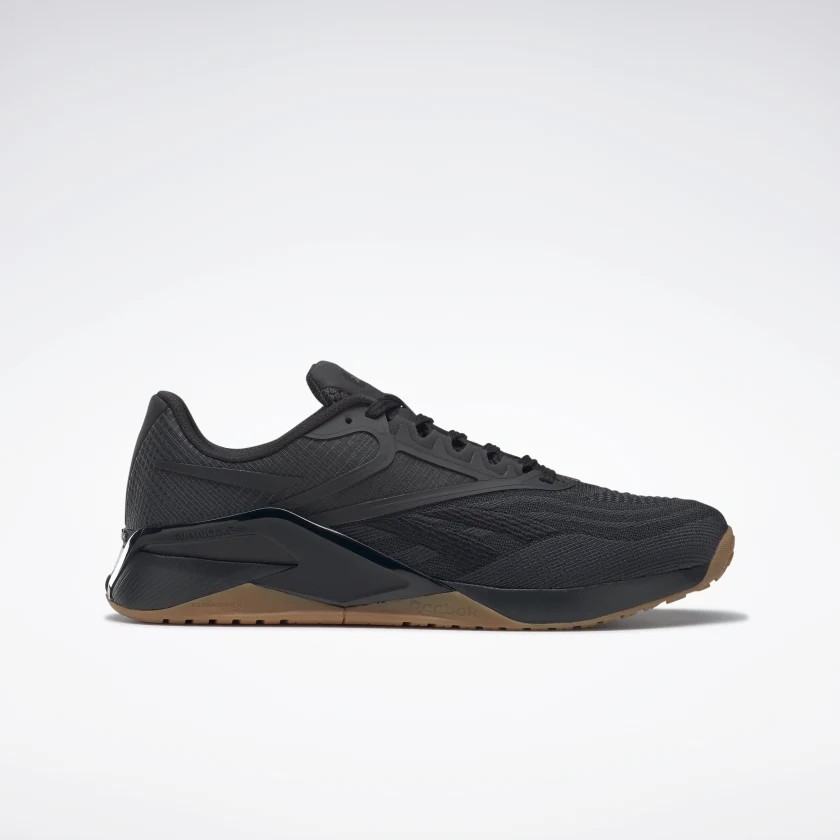 Running Shoes Pros/Cons Summary
Running shoes are incredibly comfortable. They have a ton of cushioning, and they're made to be on your feet for an extended period of time. So, if you're looking for a pair of shoes that you can use for walking or if your job requires you to be on your feet for a few hours at a time, running trainers are the ones for you. Of course, that's also the obvious choice if you're a runner.

Running shoes are super lightweight, and they almost feel like you're wearing clouds on your feet. This is especially true for the newer models that have come out in the last few years. This not only makes them more comfortable for everyday wear but also that much more convenient for marathon and triathlon training.
Cushioning can be great - it feels comfortable, you're springy and jumpy, and it makes you feel able to walk for many miles, but it has downsides. One of them is that it makes you super unstable. Nowadays, training shoes are super springy and comfortable, but you almost feel like you're not on the ground while wearing them.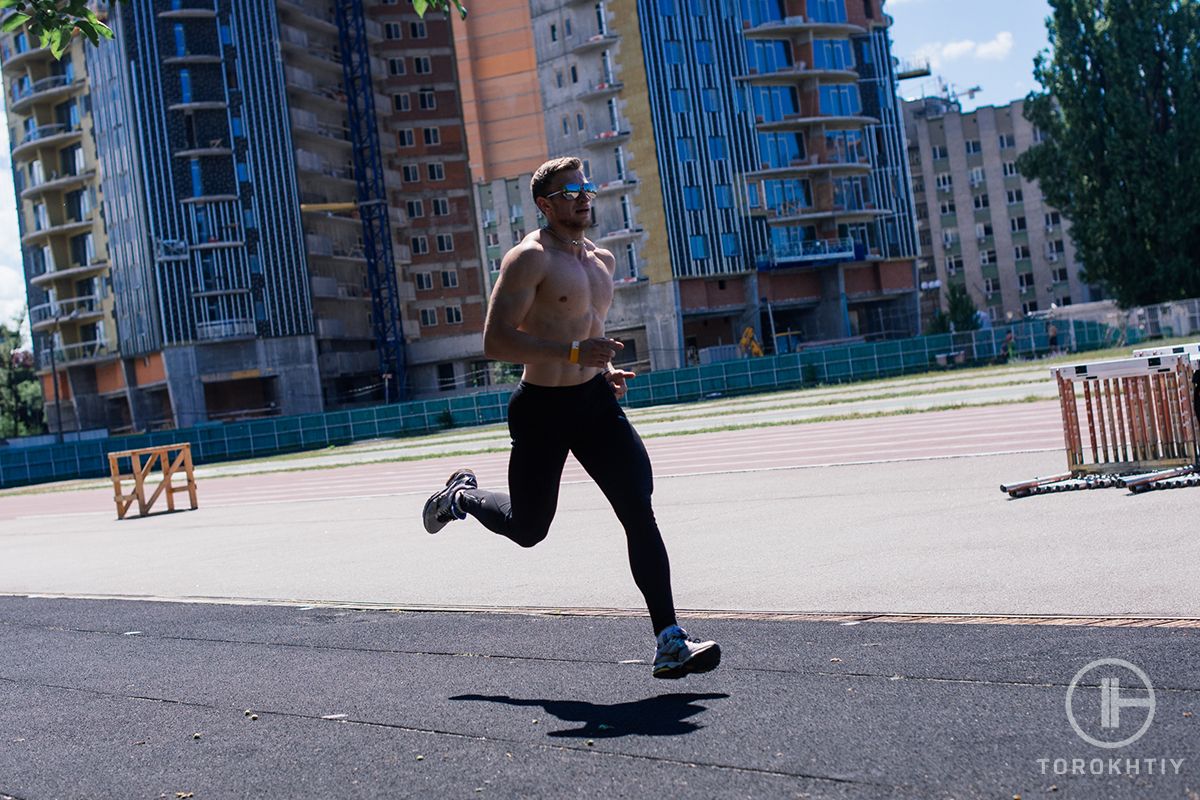 The Reebok Floatride Energy 3 is the third edition of this versatile, comfortable running shoe. It's super affordable, incredibly lightweight and breathable, durable, and along with that, surprisingly durable. It comes in a variety of colorways and is available for both men and women. As far as running shoes go, it's the perfect pair for beginner runners and for people who just want a nice, comfortable pair for daily wear.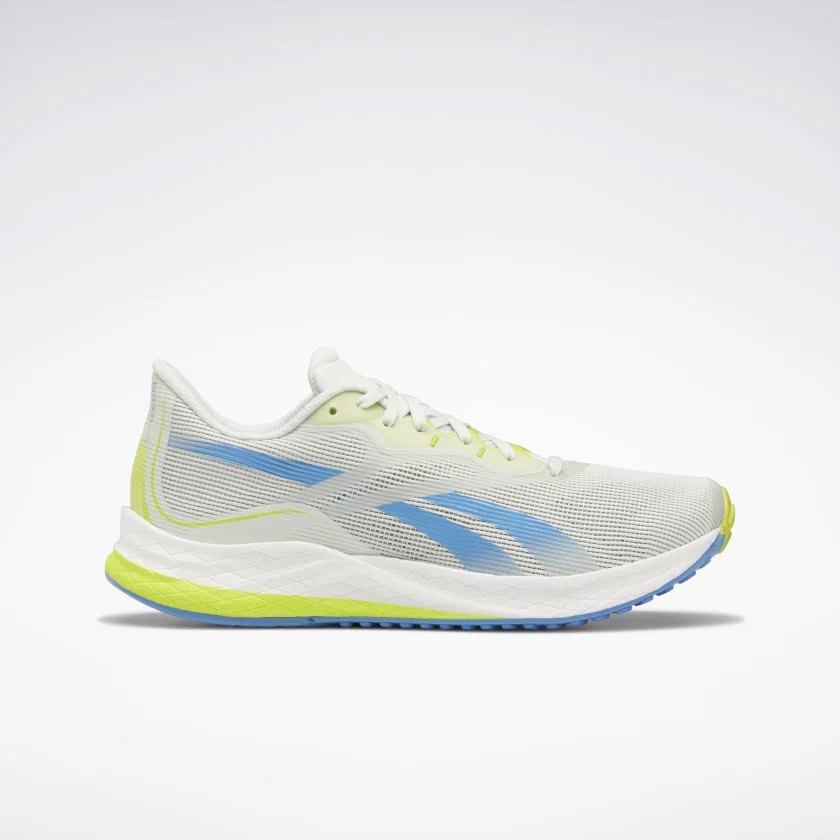 Are cross-trainers better than running shoes?
When you compare training vs running shoe, it's difficult to claim that one is better than the other. They're just different and are meant to serve their own purpose.
Is it OK to wear running shoes for cross-training?
It's not recommended. Running shoes lack the stability required for cross-training, and their heavy cushioning might even cause injuries, especially if you're required to lift heavy weights.
Both running and cross-training shoes have their purpose, and in the best-case scenario, you will likely have both pairs available for your different training sessions. With that said, if you could only wear one pair, which one would you choose - cross trainers or running shoes? Let us know in the comments.
Evidence-Based Effects of High-Intensity Interval Training on Exercise Capacity and Health: A Review with Historical Perspective // Int J Environ Res Public Health:
https://www.ncbi.nlm.nih.gov/pmc/articles/PMC8294064/
Best Triathlon Running Shoes for 2023 // Better Triathlete: https://bettertriathlete.com/run/best-triathlon-running-shoes/
Shoe Cushioning Influences the Running Injury Risk According to Body Mass // Am J Sports Med: https://pubmed.ncbi.nlm.nih.gov/31877062/
My name is Ihor and I have been a professional weightlifter since 1996. With over 20 years of competition experience, my resume includes European Champion in 2009 and the silver medalist at 2011's Senior World Championships – 105kg division.
I competed at the 2008, 2012 and 2016 Summer Olympics.
After hanging up my own competitive lifting shoes, I decided to share my huge background as a coach. I am currently coaching multiple athletes who are competing at national and international competitions.