Planning to go running? If yes then it can be really exhausting if you're not fueled up right! Whether you're a professional runner or someone looking to start a regular running/jogging routine, you need the energy to keep moving.
With the best pre workout for runners, we give you a list of the most effective pre run supplements to boost your energy levels. These are ideal for the long (or short!) strenuous workouts to sustain your focus and power.
In a hurry and can't keep reading? How about you check out the Transparent Labs BULK.
Transparent Labs' BULK pre-workout supplement, renowned for its upgraded formula, claims the top spot among the best pre workouts for runners by providing a potent blend of research-backed ingredients that enhance strength, muscle growth, and endurance, offering the necessary stimulation for effective runs and weight training sessions.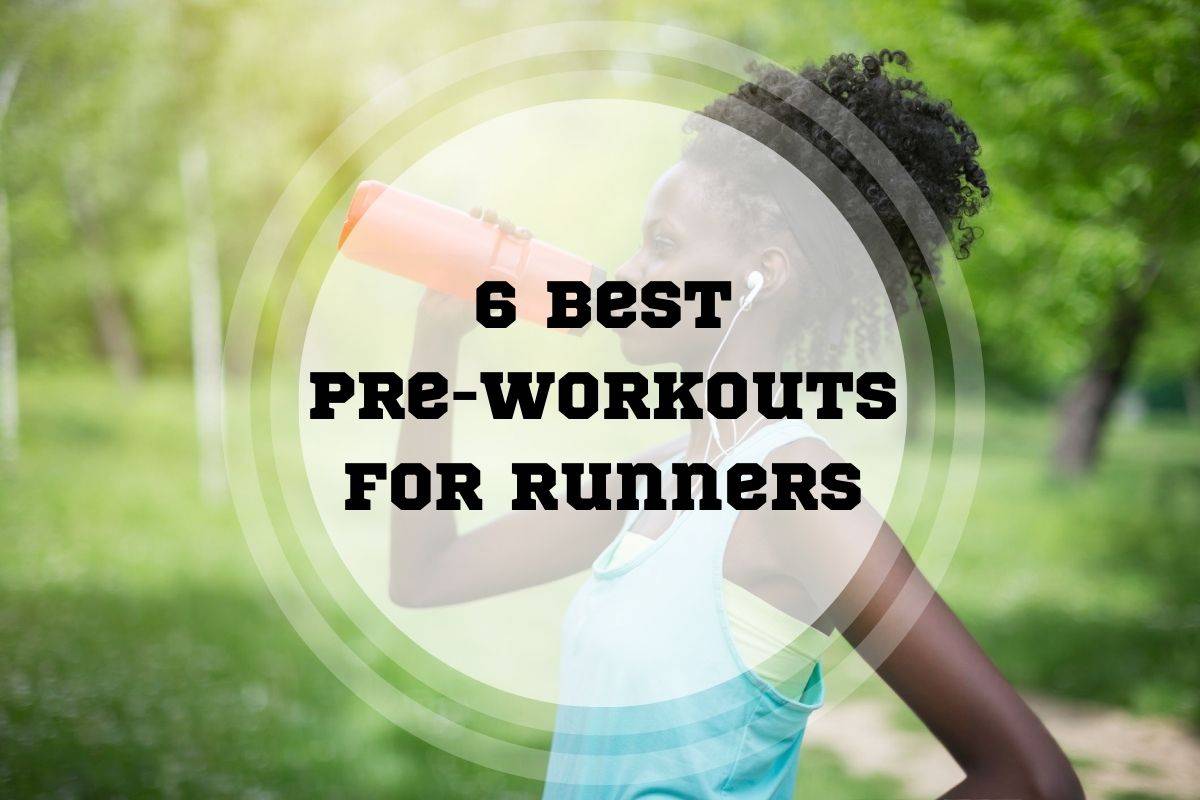 Top 6 Pre-Workouts For Runners Reviewed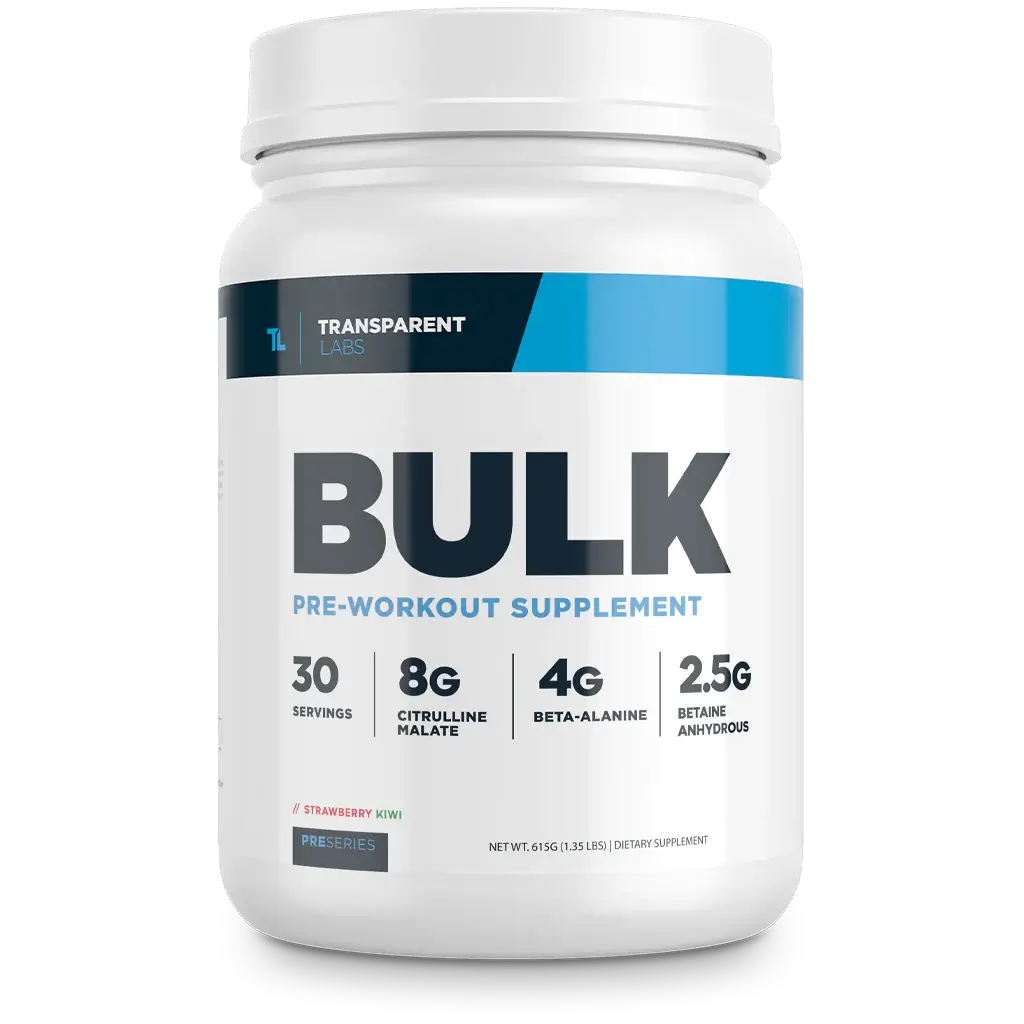 Item Form: Powder

Best for: Overall Athletic Performance, High-Intensity Exercise Performance, Muscular Endurance, TrainingVolume, Reducing Fatigue, Pumping Effect
Flavor: Blue Raspberry, Pina Colada, Black Cherry, Strawberry Kiwi, Sour Grape, Peach Mango, Tropical Punch
Caffeine (mg): 200mg
Special Ingredients: Beta-Alanine, Citrulline, Betaine
Package Information: 30 servings per container
Serving: 20.5 g
Company Founded: 2015
Recommended by Athletes: Hafþór Júlíus Björnsson, Terron Beckham, Paul Sklar
If you've heard of Transparent Labs pre-work supplements, the BULK formula is an upgrade. It tops our list of the best pre workout for runners. It helps users build strength, muscle, and endurance with a blend of potent, research-backed ingredients.
When you consume a scoop of Transparent Labs BULK pre-workout, you are getting a wide range of ingredients in really good doses that give your body the required stimulation to power through your runs and weight training for running.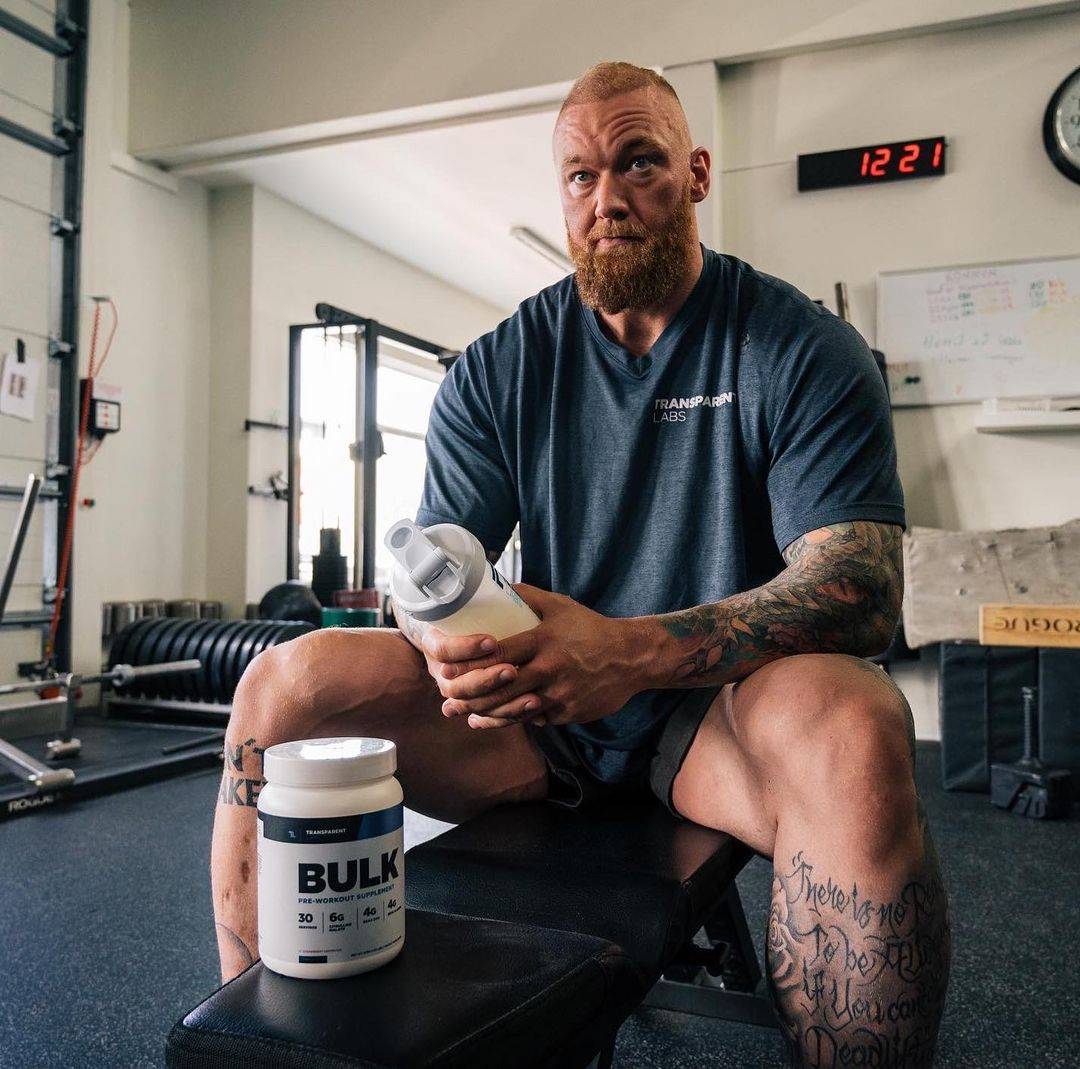 Transparent Labs BULK pre run drink comes in several flavors, such as Strawberry Kiwi, Black Cherry, Sour Grape, Green Apple, Orange, Lemon Lime, and Peach Mango.

There are no artificial sweeteners, dyes, or preservatives, and the pre-workout mixes easily in water. Transparent Labs BULK a pre-workout contains high-quality ingredients. It supports increased muscular endurance when you are running. Plus, it is a trusted brand.
Transparent Labs BULK pre run drink offers a variety of flavors, mixes easily in water without artificial additives, and contains premium ingredients to boost muscular endurance during running, all from a trusted brand.
Nutrition Label Transparency:
10
Quality formula and ingredients

Improves peak performance and speeds recovery

Good absorption properties
Not all customers like the taste

May not be suitable for customers with low caffeine tolerance (high caffeine sensitivity)
Item Form: Powder

Best for: Overall Athletic Performance, High-Intensity Exercise Performance, Muscular Endurance, TrainingVolume, Reducing Fatigue, Pumping Effect
Flavor: Pina Colada, Rainbow Sherbet, Fruit Punch, Strawberry Kiwi, Blue Raspberry, Tropical Punch, Watermelon, Strawberry Margarita, Sour Candy, Pink Lemonade, Mojito, Green Apple, Grape, Frosted Cranberry, Cherry Limeade, Blueberry Lemonade, Blood Orange Arctic Blast
Caffeine: 350 mg
Special Ingredients: Beta-Alanine, Citrulline, Betaine
Package Information: 20 servings per container
Serving: 23.5 g
Company Founded: 2014
Recommended by Athletes: Menno Henselmans, Bill Campbell
Since 2014, Legion Athletics is known for its supplements that contain safe and natural ingredients. All products are third-party tested, and Legion Athletics has become a trusted name in the fitness market.
Legion Pulse contains six active ingredients. It is a pre running drink with ingredients sourced only from plants and animals (as claimed by the company). The formula focuses on boosting energy, increasing strength, and reducing fatigue.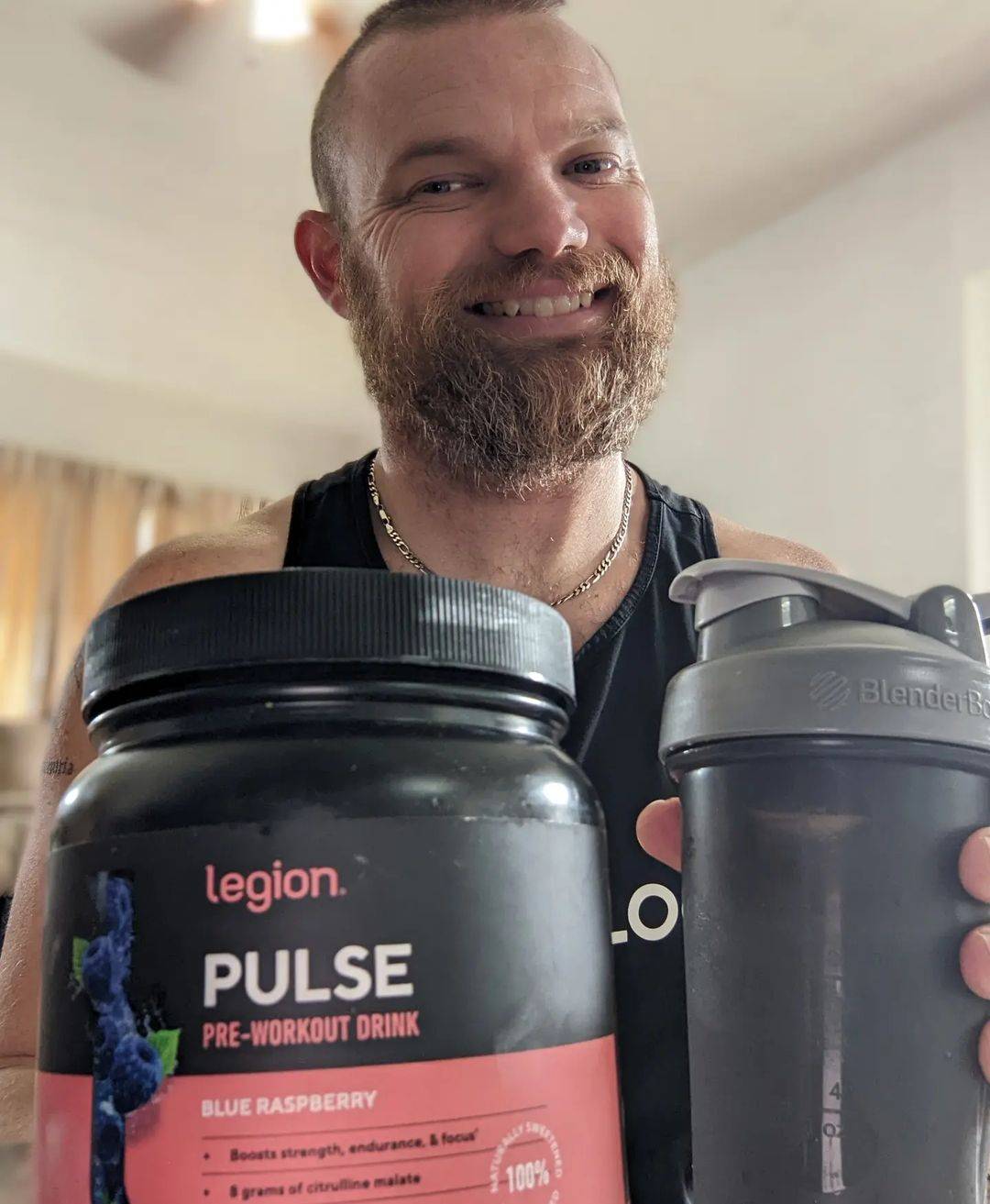 Legion Pulse comes in 18 unique flavors that include Apple Cider, Frosted Cranberry, Strawberry Margarita, Fruit Punch, and Arctic Blast. The recommended serving is one to two scoops with 10 to 12 ounces of water, at least 15 minutes before you hit the tracks or the treadmill.

Overall, Legion Athletics's Pulse Natural Pre-Workout contains natural ingredients to increase energy, focus, and strength.
Legion Athletics' Pulse Natural Pre-Workout, with a reputation for safe offers a plant and animal-derived active ingredient blend to boost energy, strength, and focus, available in 18 flavors and backed by third-party testing.
Nutrition Label Transparency:
9.5
Contains six active ingredients with proven benefits

No artificial sweeteners, flavors, colors or preservatives

Good money-back guarantee
350 mg of caffeine per serving may be too much for some users (but you can always go for stimulant-free versions by Legion)

Users complained about the size of the scoop that comes in the bottle to be too small to handle properly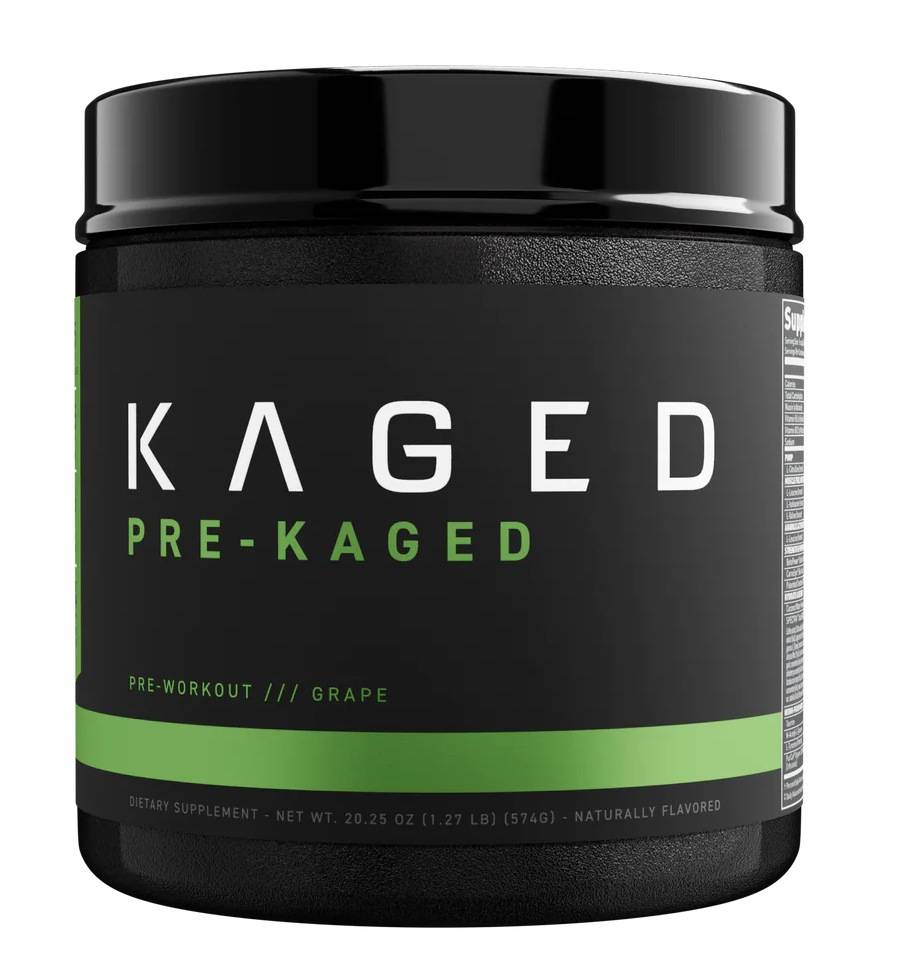 Item Form: Powder

Best for: Overall Athletic Performance, High-Intensity Exercise Performance, Muscular Endurance, TrainingVolume, Reducing Fatigue, Pumping Effect
Flavor: Pink Lemonade, Grape, Fruit Punch, Krisp Apple, Orange Krush, Berry Blast, Cherry Bomb
Caffeine: 274 mg
Special Ingredients: Creatine, Beta-Alanine, Citrulline, Betaine
Package Information: 20 servings per container
Serving: 28 g
Company Founded: 2015
Recommended by Athletes: Nicolle Neves, Brady Barnes, Tawna McCoy
Kaged, the trailblazing supplement brand established in 2015, is dedicated to top-tier athletic supplements. These include whey protein powders, plant-based protein powders, and pre-workout formulas. The venture is the brainchild of Kris Gethin, an icon in the fitness industry and former editor of FLEX magazine and bodybuilding.com.
Pre-Kaged comes with more than 24 ingredients for peak strength and endurance. Niacin indirectly helps to transform carbs and fats into energy. It may enhance your workout and use your body's resources to generate energy.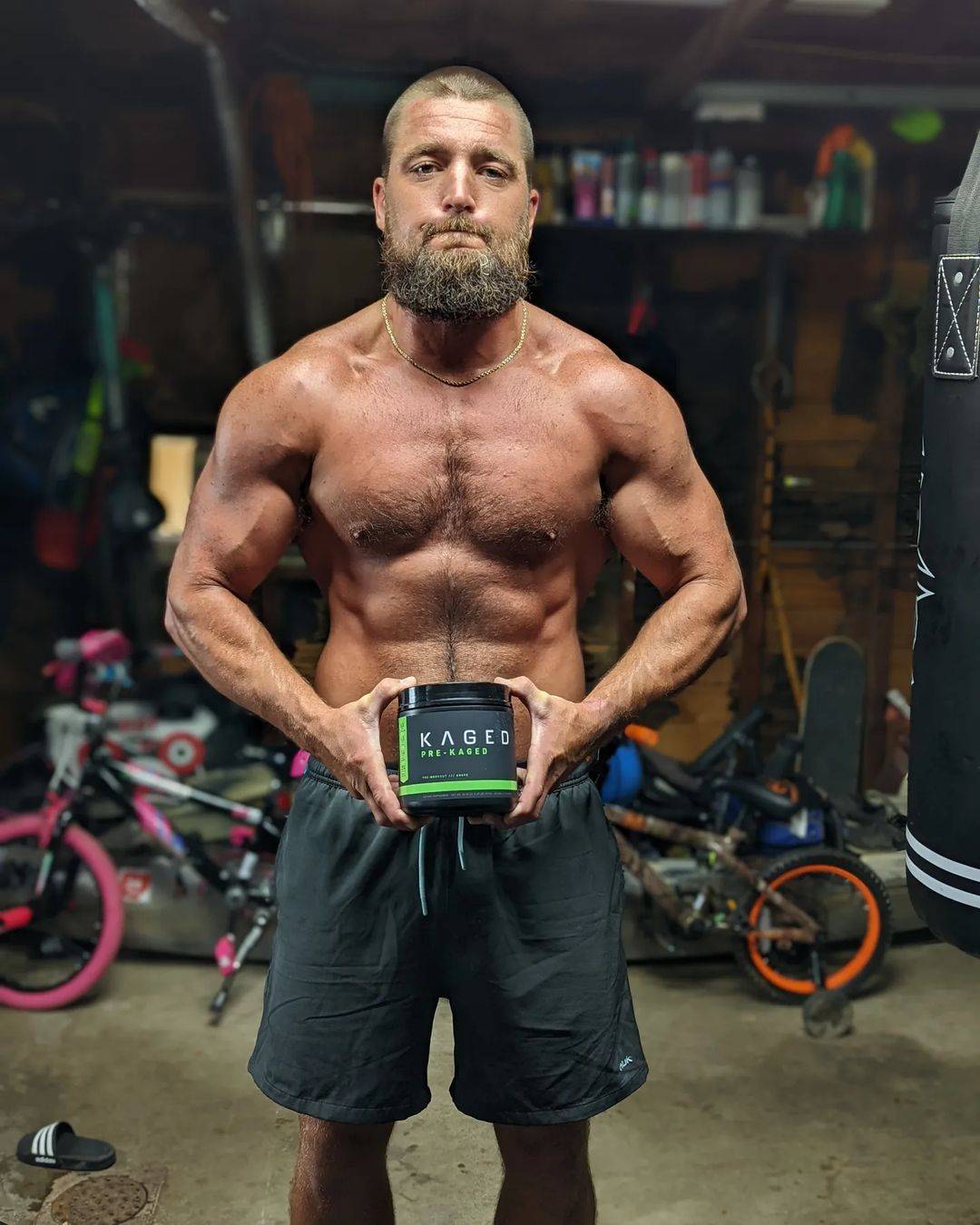 Pre-Kaged also comes with doses of antioxidants to reduce oxidative stress in your muscles by countering free radicals.

In order to improve the body's blood flow for running, you get a nonessential amino acid called L-citrulline that boosts nitric oxide production.
PreKaged comes in seven flavor options. Overall, it is a vegan-friendly supplement to help you stay focused and energized.
Pre-Kaged is a renowned brand providing high-quality athletic supplements, featuring the Pre-Kaged formula with 24+ ingredients to boost strength, endurance, and energy, available in seven vegan-friendly flavors for focused workouts.
Nutrition Label Transparency:
9.5
Caffeine source are organic coffee beans

Good option for vegans and vegetarians
Quite high dose of caffeine may not be suitable for everyone

The packaging is not good as seals break during delivery was reported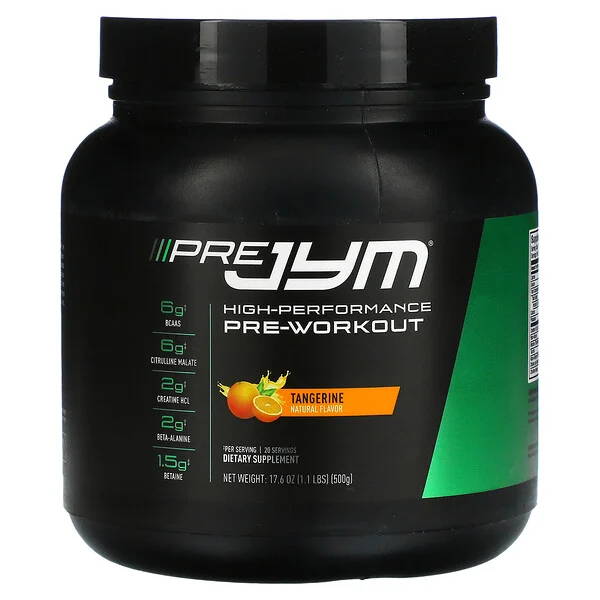 Item Form: Powder

Best for: Overall Athletic Performance, High-Intensity Exercise Performance, Muscular Endurance, TrainingVolume, Reducing Fatigue, Pumping Effect
Flavor: Tangerine, Black Cherry, Grape Candy, Pineapple Strawberry, Pink Lemonade, Rainbow Sherbet, Strawberry Kiwi
Caffeine: 300 mg
Special Ingredients: Beta-Alanine, Citrulline, Betaine, Creatine
Package Information: 20 servings per container
Serving: 25 g
Company Founded: 2013
Recommended by Athletes: Joe Wachs, Breanna Cortez, Korin Ekizian
Dr. Jim Stoppani's JYM is a popular supplement company. He holds a PhD in exercise physiology. Previously, he was the science editor at Muscle & Fitness. Hence, we can trust the brand for getting its science right!
That said, each serving of the Pre JYM workout is 80 calories, which is relatively higher in calories than most pre-workouts.
You get 300 milligrams of caffeine, and if that feels too high, you have the option to try the caffeine-free alternative, Post JYM, as your pre-workout.
You'll also find six grams of branched-chain amino acids: three grams of leucine, and one-and-a-half grams each of isoleucine and valine. The beet root extract can help stimulate nitric oxide production, leading to increased blood flow.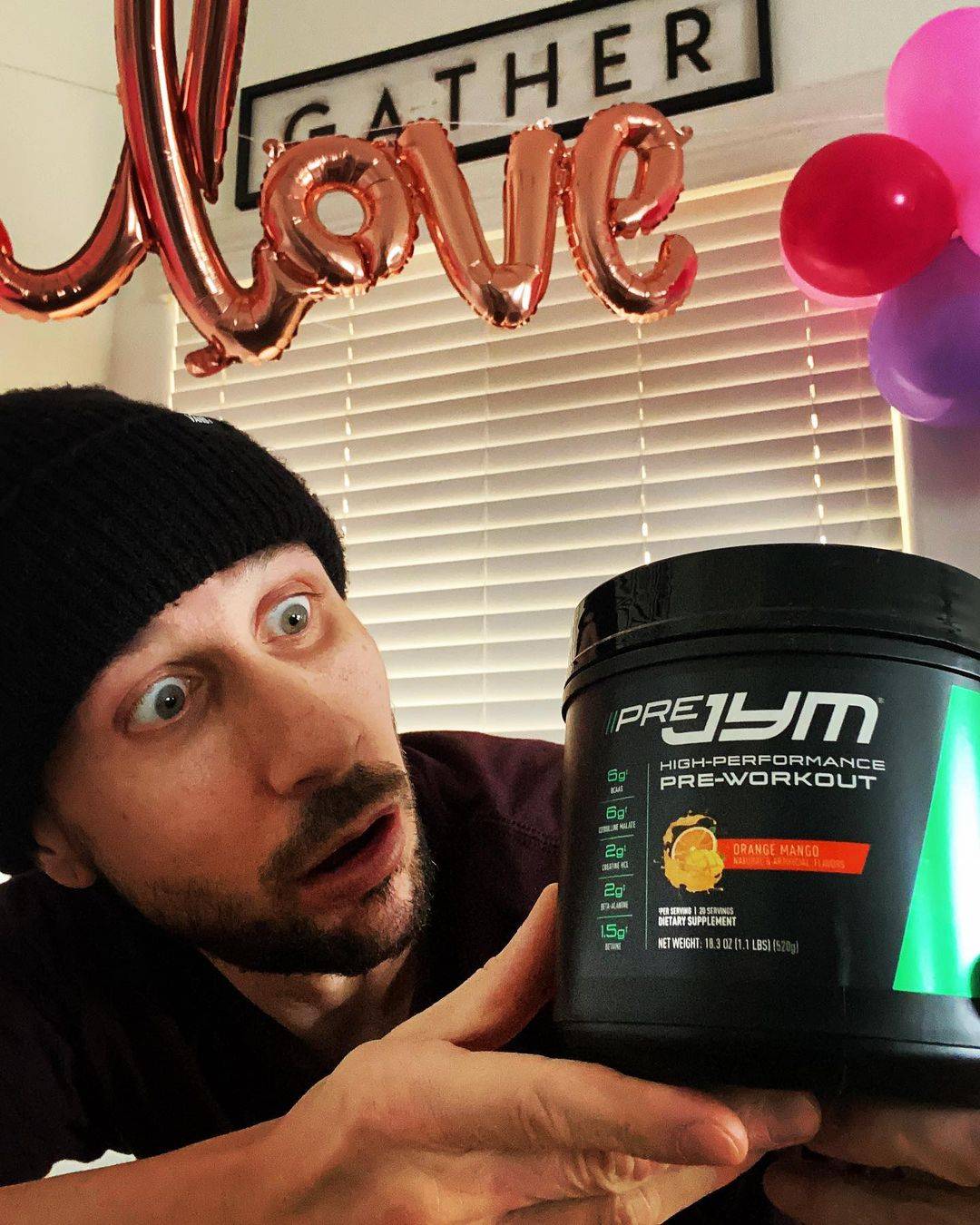 To enhance mental focus, the formula includes Alpha-GPC, classified as nootropic. This compound is intended to boost cognitive function during jogging or running.

To improve nutrient absorption, BioPerine® Black Pepper Extract is incorporated into the formula as a bioavailability agent. JYM pre-workout is available in several tropical and citrus flavors like Rainbow Sherbet, Tangerine, Grape Candy, Pink Lemonade, and Black Cherry.
Overall, Pre Jym is a good pre-workout, even though it is not unique in its offerings. With good doses of caffeine, creatine, beta-alanine, betaine, and citrulline, you cannot go wrong with this pre workout supplement.
Pre JYM, part of Dr. Jim Stoppani's renowned supplement range, offers a pre-workout solution with balanced ingredients for energy, focus, and absorption, in a variety of flavors, making it a reliable choice for enhancing workouts.
Nutrition Label Transparency:
9
Users report a great pump for workouts

Ideal for individuals that need extra caffeine to focus
Some users felt a tingling sensation after consuming (but nothing serious)

Can leave an intense and sugary aftertaste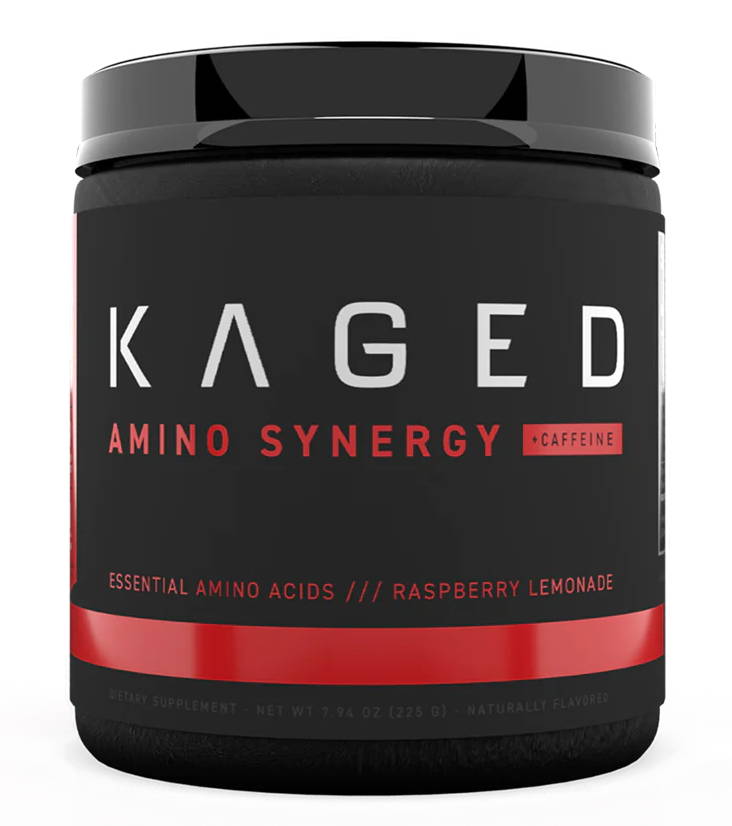 Item Form: Powder

Best for: Overall Athletic Performance, High-Intensity Exercise Performance, TrainingVolume, Reducing Fatigue
Flavor: Raspberry Lemonade
Caffeine: 125 mg
Special Ingredients: None
Package Information: 30 servings per container
Serving: 7.7 g
Company Founded: 2015
Recommended by Athletes: Elle VanShaik
Here's another pre workout supplement from Kaged. It comes with caffeine and also contains small doses of essential amino acids, unlike other products in the list.
Amino Synergy with Caffeine comes with high quality, vegan sourced aminos. For starters, you get three grams of the patent Ajipure MP9 EAA Matrix. Even though these don't aid in giving you a power boost for running, they might help reduce DOMS (delayed onset muscle soreness) and might improve MPS (muscle protein synthesis) in specific situations.
You also get 500mg of Coconut Water Powder, which helps with hydration. The caffeine source is PurCaf Organic Coffee. Overall, it is a really decent pre workout for runners.
Kaged's Amino Synergy with Caffeine offers a distinctive pre workout blend, incorporating essential amino acids and caffeine to potentially enhance muscle recovery and hydration, making it an intriguing choice for runners.
Nutrition Label Transparency:
9.5
EAAs in the supplement might help you maintain an anti-catabolic state, minimizing muscle loss

Helps with the body's hydration levels due to coconut water powder

Ideal for those looking for a low level caffeine boost
Only available in Raspberry Lemonade flavor

Chalky and unpleasant aftertaste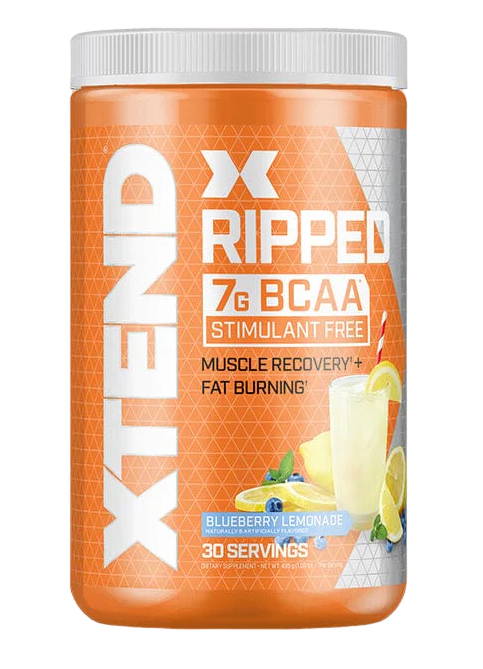 Item Form: Powder

Best for: Overall Athletic Performance, Reducing Fatigue
Flavor: Blueberry Lemonade, Strawberry Kiwi Splash
Caffeine: 0 g
Special Ingredients: None (or doses to low)
Package Information: 30 servings per container
Serving: 16.5 g
Company Founded: 2002
Recommended by Athletes: Sadik Hadzovic, Janet Layug, Rapha Milagres
Xtend Ripped claims to combine ingredients to trigger fat burning, muscle pumps, and faster recovery times. If you're concerned about caffeine intake, this caffeine-free pre-workout supplement is your best option.
With no caffeine and only 15 Kcal, you don't get any power boost for running. However, do know that the supplement focuses on offering quality post-workout effects to minimize your recovery time.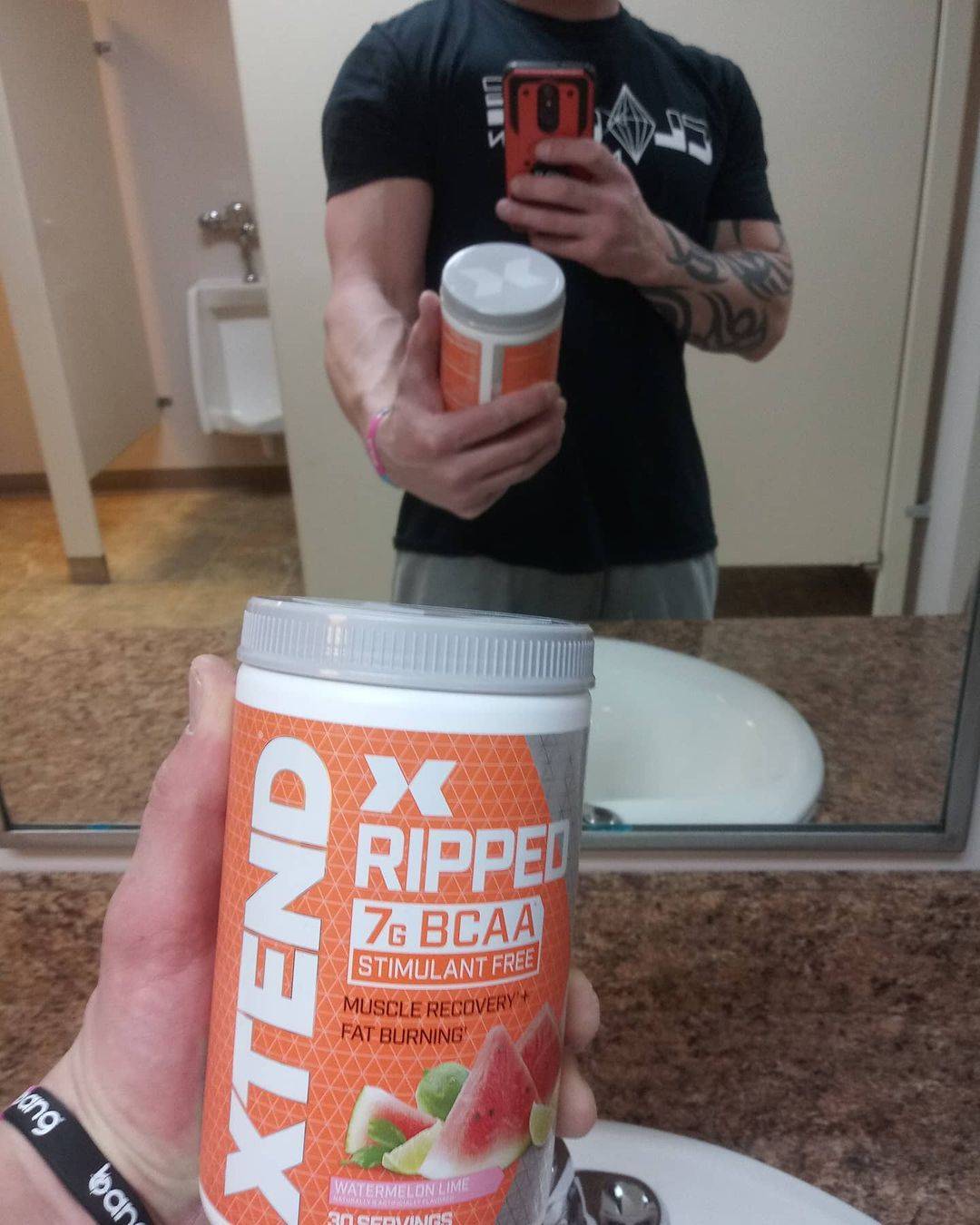 This pre workout for runners includes seven grams of BCAAs. Other ingredients include Conjugated Linoleic Acid, L-carnitine, Capsimax Cayenne Pepper, Glutamine, and Electrolyte Blend. Fat burning effects of L-Carnitine are a bit exaggerated but it can help with recovery. Same with BCAA and L-Glutamine supplementation - they can help in specific situations like deficiency or running after fasting period but overall don't expect fireworks :)

It is also a sugar-free supplement with just 1 gram of carbohydrate per serving. This means it may be suitable for anyone following the keto diet or looking out for their sugar intake macros.
Xtend Ripped, a caffeine-free pre-workout, targets fat burning, muscle pumps, and recovery for runners, containing BCAAs, Conjugated Linoleic Acid, L-carnitine, Glutamine, and Electrolyte Blend, and is suitable for keto or low-sugar diets.
Nutrition Label Transparency:
10
Stimulant-free, ideal for recovery

Low-calorie and sugar-free supplement

7 grams of BCAAs and extra electrolytes

Good pre (or post) workout for anyone with caffeine sensitivity
Has a strong pepper taste, spicy on the tongue and throat

Could benefit from higher amount of Citrulline Malate and L-Carnitine
Do Runners Need Pre-Workouts?
Pre-workout supplements can enhance running performance. They provide benefits like reduced perceived effort, increased alertness and more. It all depends on the ingredient used, and most supplements include caffeine, beta-alanine, creatine, B vitamins, electrolytes, and BCAAs.
The effectiveness of a pre workout before a run also depends on when you consume it. The optimal time for taking pre-workout is usually 15-30 minutes before running. Also take into account the duration of the workout as well.
That said, pre-workouts can have side-effects, especially for those sensitive to caffeine. It can cause digestion problems, jitters, anxiousness, restlessness, and insomnia. That's why it is best to start with smaller doses.
To sum up, pre-workout can benefit runners by improving endurance and energy reserves and delaying fatigue.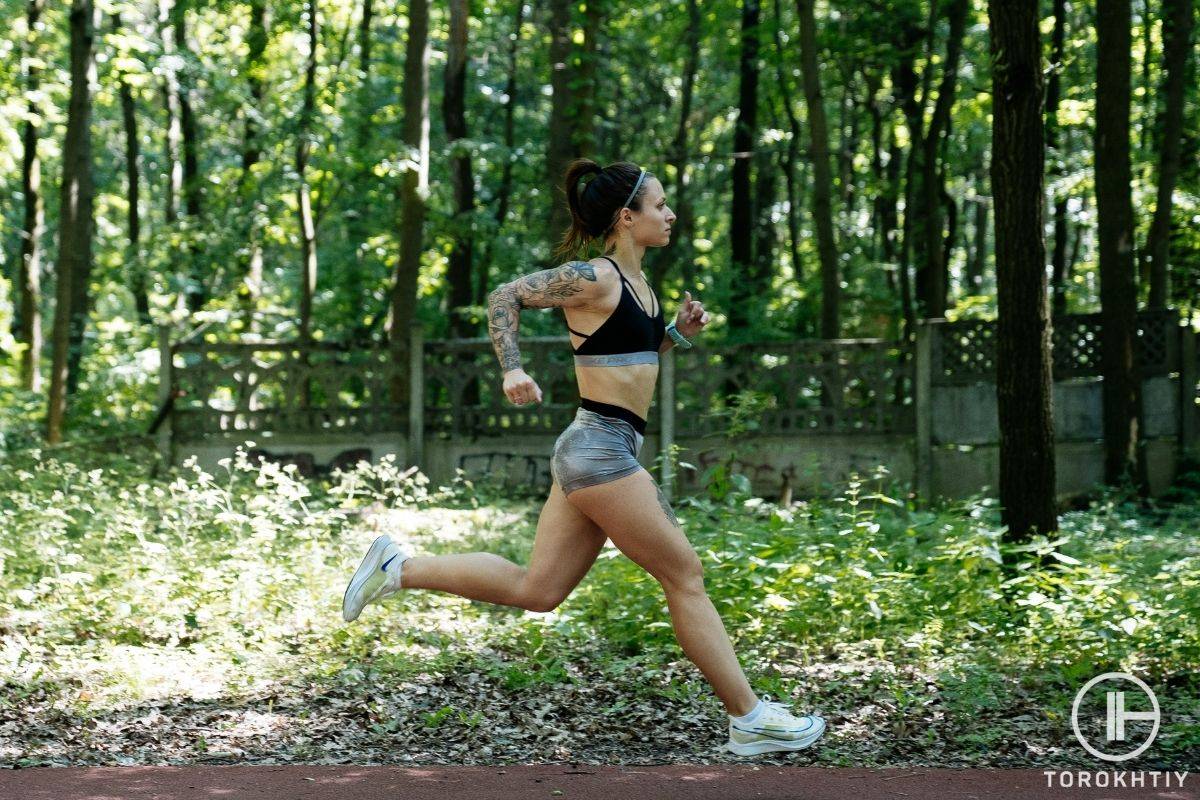 What Are the 3 Key Factors of Performance Nutrition That Runners Need to Consider Before Using a Pre-Workout?
Nutrition plays a vital role in your fitness, especially when it comes to using a pre-workout for running.
Carbohydrates are the optimal source of energy for athletes. For most runners, it is recommended that carbohydrates should constitute approximately 50% to 65% of their total calorie intake (for most endurance athletes 3-4g/lb is a great start, up to even 5,5g/lb for some ultra athletes)
However, it's important to note that certain runners, like sprinters, may require even more, exceeding 70%, while some endurance runners may find 50% to be sufficient.
Protein aids in repairing tissues that are damaged during training. It also plays a role in promoting satiety, making it beneficial for weight loss efforts. Endurance athletes have higher protein requirements compared to those leading a sedentary lifestyle.
Specifically, runners, particularly those covering long distances, should aim to consume between 1.6 to 1.8 grams of protein per kilogram of body weight daily.
To maintain a healthy weight and stay healthy, it's important to be mindful of your fat intake. Aim to have around 20% to 35% of your total diet composed of fats. Focus on consuming whole foods that are low in empty calories, and avoid as much as possible highly processed foods.
Include healthy fats, omega-3s into your diet. Nuts, some oils, good quality red meat and cold-water fish are excellent sources of these essential fats, which are crucial for maintaining good health.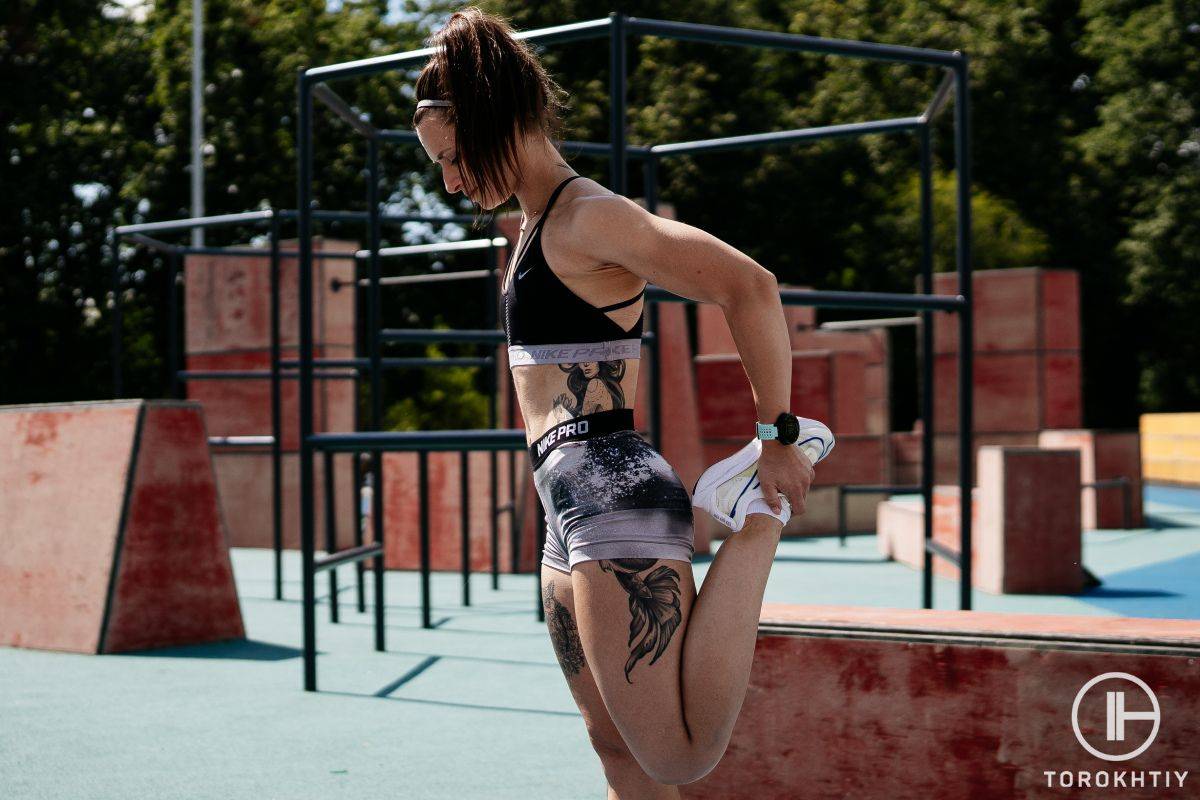 As a runner, staying properly hydrated is critical to ensure peak performance. Aim for a daily intake of 2-3 liters of water (or more depending on your bodily needs!).
Not only do you lose water while exercising, but you also shed essential salts through sweat. By replenishing your body with an adequate amount of water, you can prevent dehydration, muscle cramps, and other potential issues that may arise during your runs.
Important Note: Not drinking enough water during exercise, or losing a lot of fluid (e.g., through sweating) can cause the volume of blood in the body to decrease.
So make sure to drink enough water to replace lost fluids and get enough micronutrients and electrolytes, ideally from whole foods. You can take supplements if required!
Low electrolyte levels will lead to issues like muscular fatigue, cramping, poor thermoregulation, and disorientation, even the potentially life-threatening condition of hyponatremia from excessive water consumption without sufficient electrolytes.
To support your electrolyte levels, consider alternatives like salt capsules, electrolyte tablets, powders, gels, and chews. Real food can also be a good source of sodium, as through sodium your body controls hydration.
Remember, during extended exercise sessions lasting over 90 minutes, replenishing electrolytes and carbs through sports drinks is essential to offset losses through sweat and maintain optimal performance.
Important Note: You need to keep the sodium, potassium, and chloride levels at optimal levels during longer and/or more intense exercise sessions.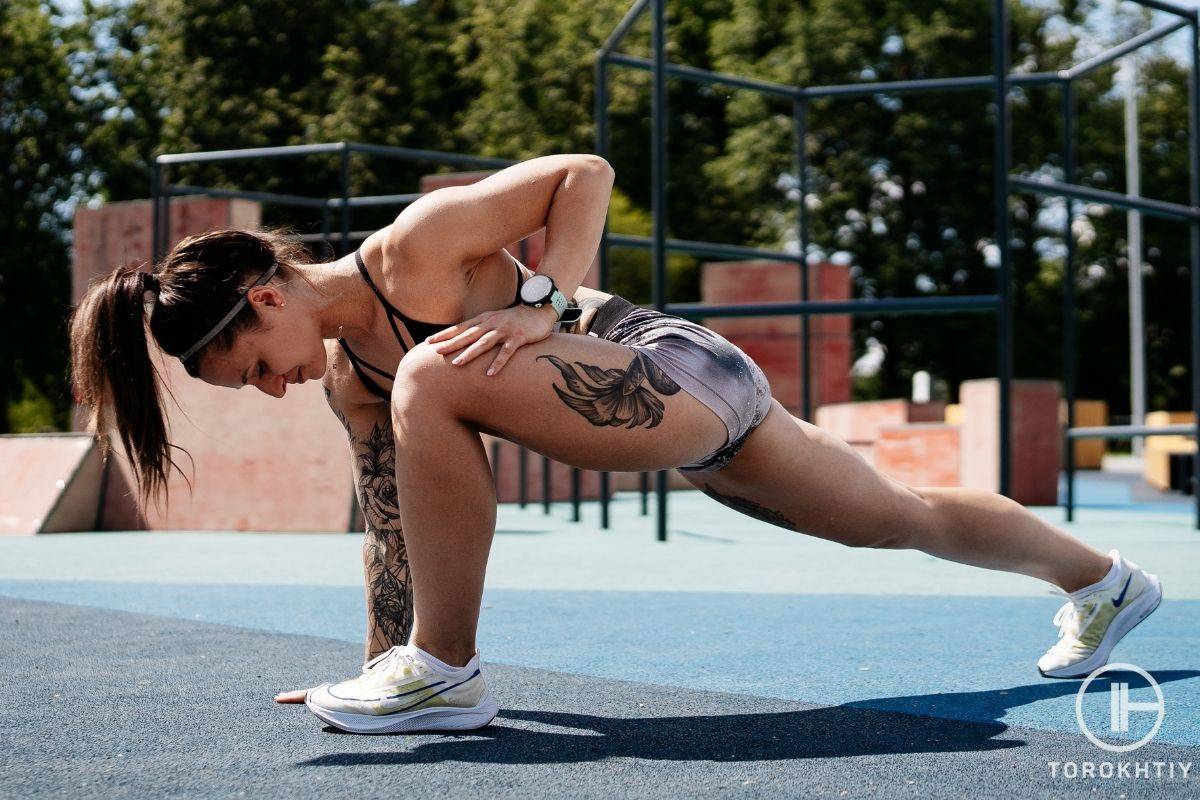 How Do Pre-Workouts for Runners Differ From Those Used for Other Types of Exercise?
Unless marketed as such, there are no specific pre-workout supplements for running vs. other forms of exercise. It is all about the ingredients and their quantity, as nutrition and energy requirements may differ between sprinting and bodybuilding.
So BCAAs may be included in pre-workouts for runners to support muscle recovery and reduce muscle breakdown during prolonged exercise. But, if the protein intake is adequate, then you don't have to worry about taking BCAA supplementation separately.
Also, running and lifting requires mental focus and concentration, especially during long runs, races and heavy lifting. This is why pre-workouts for runners may include ingredients that support mental clarity and focus, such as certain nootropics or adaptogens.
How to Find the Best Pre-Workout for Runners? (Characteristics and Ingredients to Look For)
As mentioned previously, when it comes to running, your desired goal should influence what pre-workout you choose.
A common ingredient in most pre-workouts (except for stim-free ones), caffeine boosts energy and supports muscle power. Research shows that caffeine "tricks" your mind to feel less exerted.
Research has demonstrated that the ideal dosage for experiencing performance benefits while running is between 3 to 5 mg of caffeine per kilogram of body weight. When taken before running, caffeine can significantly enhance performance by alleviating fatigue and reducing the sense of exertion during the activity.
In simpler terms, consuming the appropriate amount of caffeine before a run can lead to significant improvements in your running performance, making it feel less physically demanding and tiring.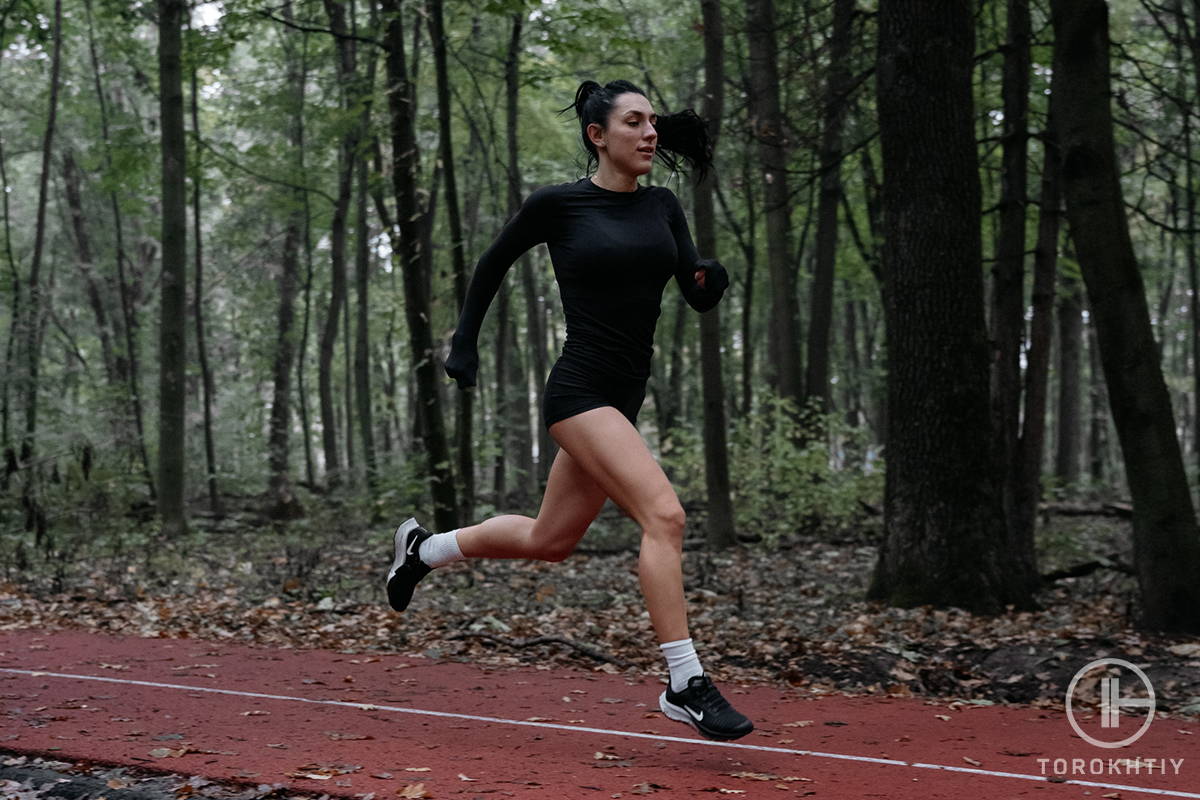 B vitamins play a pivotal role in regulating numerous critical functions within the body's nervous system and facilitating efficient nerve transmission. These functions not only influence overall health but also significantly impact performance, making B vitamins indispensable for everyone, particularly for developing athletes.
For growing athletes, ensuring sufficient intake of vitamin B6 is important. Recommended Daily Allowance is around 1.3-1.7 mg/day, so athletes should maintain these levels.
For longer runs, it's essential to take into account the potential loss of electrolytes, especially sodium, potassium, and magnesium, through sweat. To enhance your performance and ensure proper hydration, it's advisable to consider using a pre-workout supplement that includes these crucial electrolytes.
By replenishing these minerals before your run, you can help maintain the body's electrolyte balance, support optimal muscle function, and stave off fatigue and cramping during extended physical activity.
If your electrolyte balance is good and you are well hydrated, you don't need any extra supplements. However, keep drinking during the workout though.
Additionally, the added electrolytes in the pre-workout supplement will aid in maintaining overall hydration levels(IF they were low in the first place!), allowing you to perform at your best and feel more energized throughout your run. Remember, proper preparation and attention to electrolyte intake can make a significant difference in your endurance and enjoyment during those longer runs. Basically if you're deficient - take it, if not - you're good :)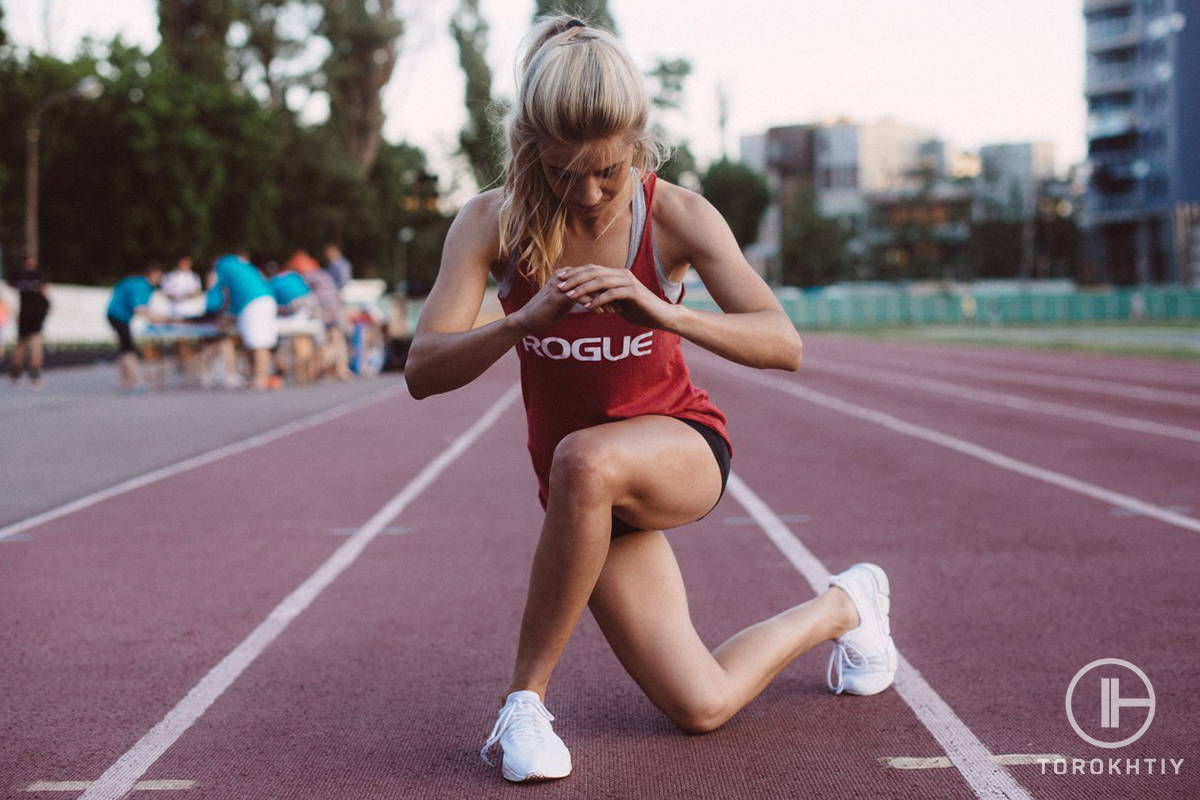 If you are engaging in activities that involve covering substantial distances, considering a pre-workout supplement in combination with carbohydrates can be a valuable addition to your regimen. For instance, incorporating a serving of Energy Aminos into your pre-exercise routine can offer notable benefits.
Depending on the individual, their goals, training/workout type, time and distance, here is a general guideline for more than 90 min runs:
Consume 30-60 grams of carbohydrate per hour
Include 500-600ml water and electrolytes
Small amounts of protein 5-15g (including EAAs is good too!)
These carbohydrate requirements are not supported by most pre-workouts. If you consume a pre-workout supplement, make sure to also have snacks high in easily absorbed carbohydrates if the duration of your run requires it.
This ingredient combines malic acid and L-citrulline usually in a 1:2 ratio. It has multiple benefits, such as increasing muscular endurance while reducing soreness. It also enhances your aerobic capacity. When you consume L-citrulline, your kidneys change it into the amino acid called L-arginine. The latter boosts nitric oxide in the body, which in turn can help pump more blood to the muscles (and also more oxygen and nutrients).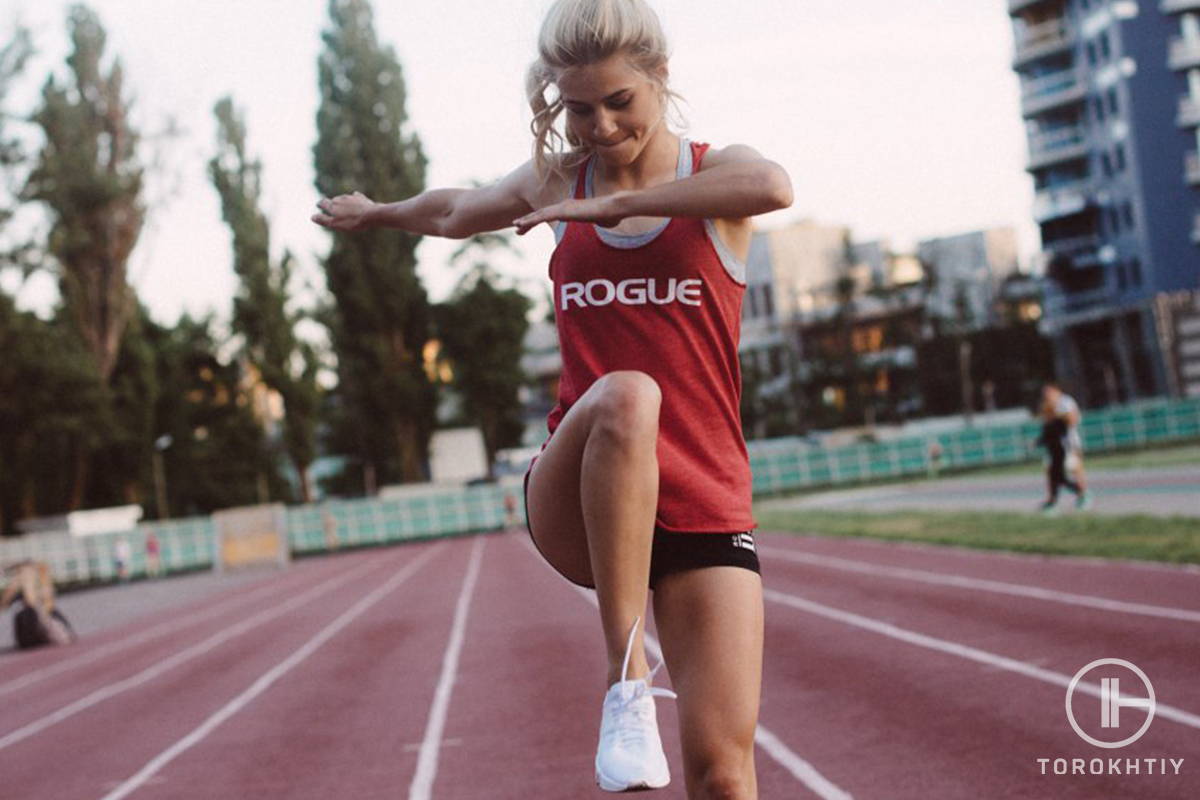 Moving on, beta-alanine reduces muscle soreness and enhances athletic performance. It enables the body to produce carnosine, a protein that promotes cardiovascular and mental health.
You need to consume beta-alanine in order to increase the baseline levels of carnosine in the body. This is a process that can take weeks of consistent BA supplementation so if you wish to benefit from beta-alanine, you should take supplements that have it as one of their ingredients.
That said, the recommended dosage is 3 to 6 grams (which is what you get in the Transparent Labs BULK products) for 2-4 weeks and then you can drop to 1,6-2,0g.
Note that beta-alanine may cause itching, but it is nothing to worry about.
Unless you have a health issue, your body also produces sufficient amounts of the essential amino acid Taurine. It is a proven antioxidant, and restores your body's electrolyte balance. It is also suitable for power gain and recovery. However data are inconclusive about its supplementation benefits.
Also called trimethylglycine, this amino acid derivative aids muscle build-up and recovery. Betaine plays a role in producing cellular energy, fat metabolism, and other physiological processes. You can get these benefits from foods like spinach and beets, or two to three grams in a pre-workout supplement like Legion Pulse.
Alpha-glycerophosphocholine combines choline and glycerophosphate. The latter "transports" choline to the brain, where it plays a role in cognitive function.
Combined, alpha-GPC has the additional effect of boosting the activity of acetylcholine, a neurotransmitter essential for nerve communication.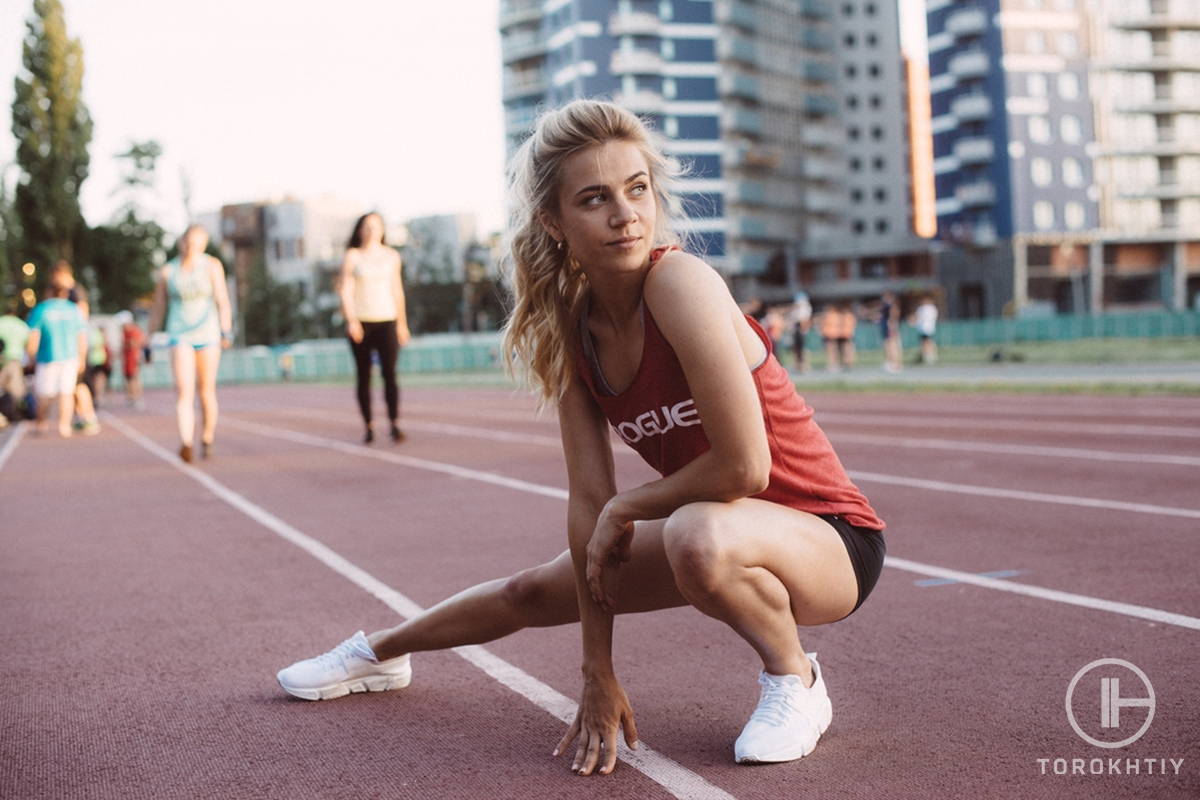 How to Use Pre-Workout as a Runner?
Here's how you can reap maximum benefits from a preworkout supplement.
It is preferable to take a pre-workout supplement containing active chemicals like caffeine 15 to 30 minutes before working out because this is when the supplement starts to work. Even though the caffeine itself can start showing its effects after 5 minutes, other ingredients may take a bit longer.
Start by reading the ingredient list when purchasing pre-workout supplements—or any other kind of supplement, for that matter.
3. Check the Caffeine Content
When using pre-workout supplements, it is crucial to be mindful of their caffeine content. This precaution ensures that you stay within the safe daily limit, preventing potential problems such as disrupted sleep or heightened anxiety.
If you have concerns about your overall caffeine intake, consider opting for stimulant-free pre-workout supplements. These products are specifically formulated to provide the same beneficial effects as traditional pre-workout drinks without containing any caffeine.
This way, you can enjoy the advantages of pre-workout supplementation without the stimulant-related effects but side effects as well.
4. Know the Pros and Cons
When utilizing pre-workout powder, there are some advantages and disadvantages to consider, just as with any supplement. Setting reasonable expectations is made easier by being informed of the benefits and drawbacks.
Additionally, it will prevent you from making errors that can endanger the effectiveness or outcomes of your workout. For instance, those who are very sensitive may experience anxiety and insomnia if they consume too much caffeine.
Finally, make sure you are taking a proper diet and stay hydrated throughout the week. Don't depend on pre workouts for all your nutrition and energy! It can't be taken to mask problems like lack of good sleep or bad nutrition.
What Is Pre-Workout for Running?
It is a supplement you take before running. It is supposed to improve performance when consumed roughly 30 minutes before your workout. A running pre workout is available in a variety of forms, including pills and beverages, but is most frequently found as a powder for drink mixes.
Which Pre-Workout Is Best for Runners?
A lot of people wonder, is pre workout good for running? Well yes it can be, and in our opinion, Transparent Labs BULK is the best pre-workout for runners. It contains high-quality ingredients in solid doses and it can boost muscular endurance during a run. And, it is a trusted brand.
Do pro runners use creatine?
While creatine is a popular ingredient for strength training, it is NOT as widely used as a pre workout before running. Professional sprinters use it even though it is generally not included in formulations for runners. But creatine's main benefits are related to short bursts of high-intensity effort, which might be ideal for training like HIIT for example.
Should You Take Pre-Workout Before Running?
If you're looking to boost your energy levels and go for a long run, then yes, you may take a pre workout for endurance.
Which Ingredients Result in Performance Enhancement During Running?
Other than caffeine, there are several other ingredients that have been studied scientifically to improve performance for athletes, specifically runners.
Those ingredients include:
L-Citrulline
Beta-Alanine
Electrolytes
When searching for a pre-workout supplement, you can read the label for these ingredients.
When Should You Take the Pre-Workout for Running?
The best way to take your pre workout would be around 15 to 30 minutes before the running session. This way your body will absorb stimulants and nutrients to enhance your performance during running.
If you're taking a pre workout for the first time, make sure to check how your body reacts to it. You can do this by starting with half of the recommended dose and notice how your body feels. If you feel a boost in power and energy levels, you can continue with the half dosage. If not, then try the full dose to check how your body reacts.
It is highly advised NOT to go above the recommended dosage though!
With so many pre workout drinks for runners available, it can be difficult to pick which one would work right for you. However, with our list of the best pre workout for runners, you can now choose the right ones for yourself.
If you're looking for a power boost to fire up your runs and workouts, you cannot go wrong with our top pick BULK by Transparent Labs as the best pre workout for running. With no artificial anything and good doses of caffeine and other special ingredients, you can go on long runs with confidence.
So, what's your favorite pre run drink?
Let us know your thoughts in the comments section below. And if you have any queries regarding the pre workout supplements we have mentioned, please do not hesitate to ask!
Kathleen M. Laquale "B-complex vitamins' role in energy release" Bridgewater State College 2006
ICC Wiki "Brain Supplements That Will Recharge Your Mental Capacity" https://web.ics.purdue.edu /~icc/wiki/index.php title=Brain_Supplements _That_Will_Recharge _Your_Mental _Capacity (accessed August 24, 2023).
Gabriel Loureiro Martins "Caffeine and Exercise Performance: Possible Directions for Definitive Findings" Front Sports Act Living. 2020 Dec 11; 2: 574854.
Timothy D. Allerton "L-Citrulline Supplementation: Impact on Cardiometabolic Health" MDPI 19 July 2018
Simon N. Young "L-Tyrosine to alleviate the effects of stress?" J Psychiatry Neurosci. 2007 May; 32(3): 224.
Bracha Gurwitz "Catecholamine" Reference Module in Biomedical Sciences, 2022
Jason M Cholewa "Effects of betaine on body composition, performance, and homocysteine thiolactone" Cholewa et al. Journal of the International Society of Sports Nutrition 2013
Performance architect,
S&C movement specialist
With my 30 years fighting experience, specialization in nutrition coaching for athletes, expertise in metabolic health and dietary strategies, I bring a comprehensive approach to optimizing your performance and well-being. Backed by a master's of science degree in biotechnology, I stay at the forefront of scientific advancements, ensuring that my coaching is always evidence-based and up-to-date.

Olympic Weightlifting Champion
Experience: 21 years
Best Results: Snatch – 200 kg,
C&J - 240 kg
My name is Oleksiy Torokhtiy. I am a professional athlete with 20 years of experience in Olympic weightlifting. I have won multiple European, and World titles and have taken part in two Olympic Games (Beijing 2008, London 2012).
After finishing my career, I have committed myself to coach, and as of 2022, I've hosted 200+ weightlifting seminars all over the globe. I'm the founder of an international sportswear and accessories brand, Warm Body Cold Mind (my motto), author, and creator of a series of training programs and eBooks.
If you have any questions/suggestions/any other inquiry, you can reach out to us via email - reviews@torokhtiy.com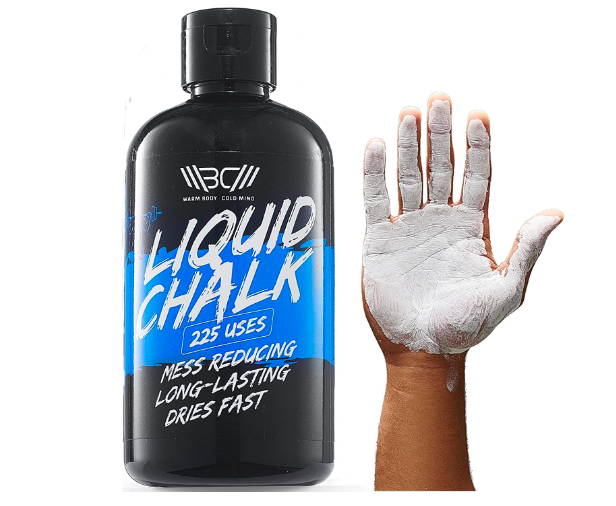 This article was written by our qualified author and proofread by an expert with proven experience. When writing the article we've used our expertise and data from authoritative, scientific, and evidence-based sources. The list of references is provided at the end of the article.
Our team of authors and experts includes professional athletes (Olympians, winners of European and World titles), PhDs in Sports Science, certified coaches, sports nutritionists, CSCSs, physiotherapists, and others. Read more about the team here, and more about how we test here.