What do compression shorts do – and why are all your favourite strength athletes wearing them?
They might not make you lift like an elite Powerlifter or Olympian Weightlifter, but compression shorts are perfect for lifting weights.
Today, you'll find out what it is and how they work, how they benefit you, and the most important questions you need answered about them.
Compression shorts support muscle performance and recovery. They're the most comfortable option for lifting weights, especially in exercises like the squat, snatch, clean, and jerk. They also stimulate blood flow without over-heating. This makes them the perfect training option for powerlifters and weightlifters, fitness athletes, and other athletes.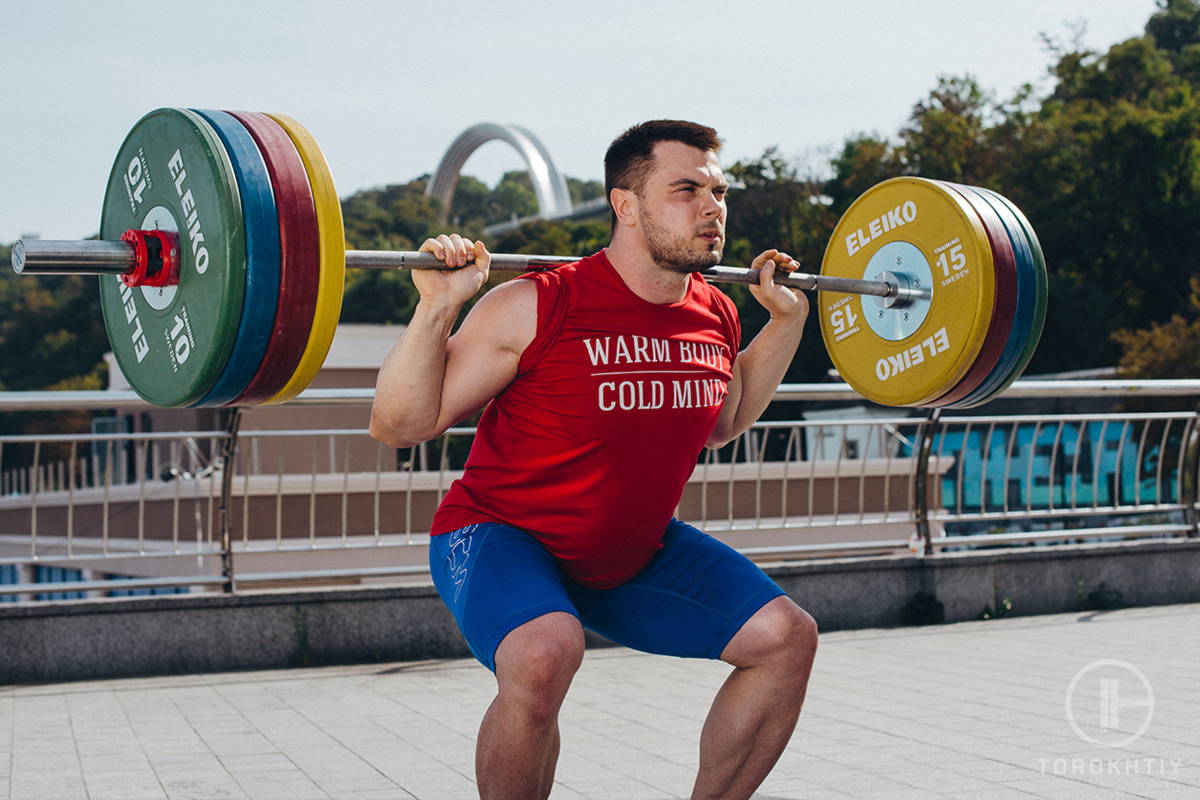 What are compression shorts?
Compression shorts are a type of lower body garment that compresses the muscles of the legs and hips gently. They're skin-tight and often made of lycra or some other synthetic, elastic material. This gently squeezes the muscles which provides comfort, as well as immense flexibility.
They're some of the least intrusive clothes you could wear for weightlifting, powerlifting, fitness, and any form of gym training. This is why you'll see compression shorts on many kinds of athletes.
These are also made specifically for training and recovery. This means that the better compression shorts for weight training may be reinforced, extra-protective, or just very comfortable!
Why wear compression shorts?
Compression shorts help keep your muscles warm, give you access to full range of motion in the knees and hips, and (for the men) they keep all the important stuff out of the way of the bar!
The purpose of compression shorts is to be the most comfortable and flexible option for training, which makes them popular. While normal shorts can bunch up during a lift, the barbell will slide over compression shorts, helping you lift more efficiently.
Equally, good compression shorts provide extra protection on areas that take the most stress – like the thigh panels. This is important for weightlifting, fitness, and powerlifting where the bar will often drag up the thighs and scrape the skin.
Finally, compression shorts are far more resilient when used as workout clothing. While other materials may damage, fray, and split, they're designed to last. Good compression shorts are reinforced to prevent damage, and also help the bar slide along the thighs without harm or snags.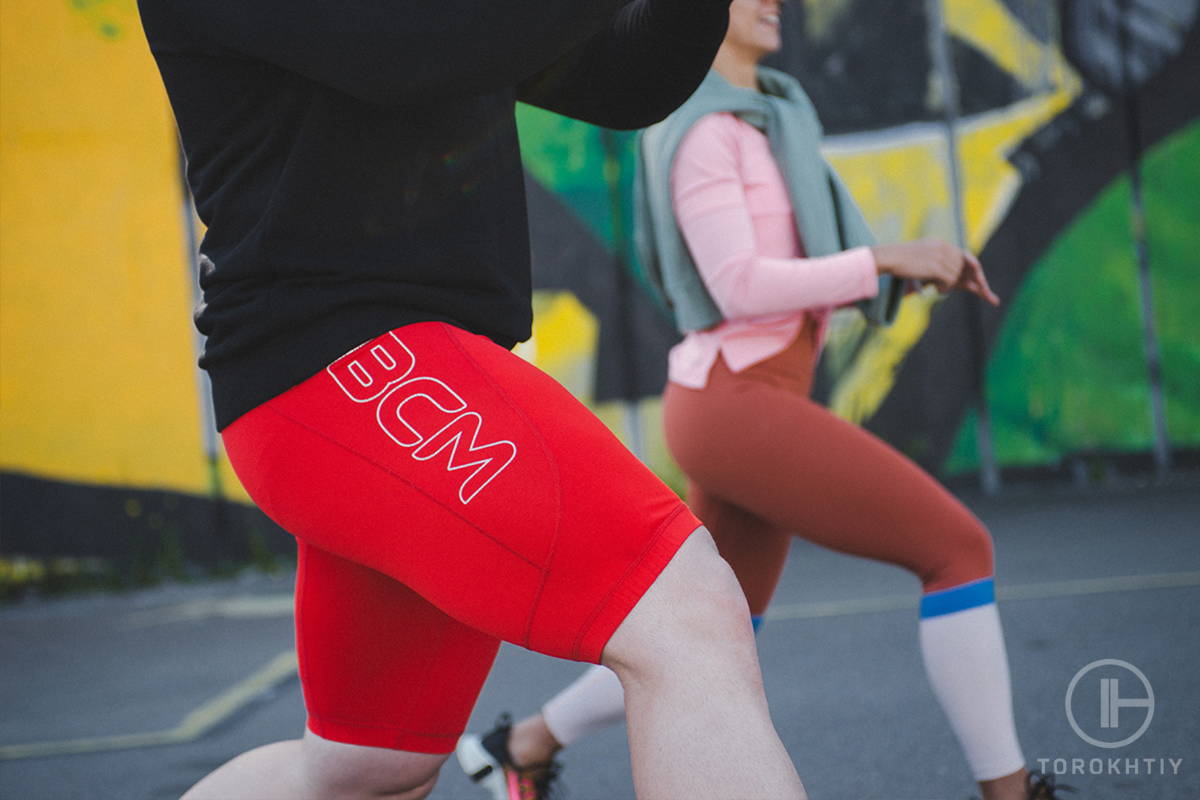 Benefits of compression shorts
Comfort: Flexibility and Support
Compression shorts are the most comfortable clothing for lifting weights in.
They're cool but supportive, they protect the skin, and they don't bind like canvas or other fabrics. This means you basically never feel them, and you have access to the best movement of your body.
They're very light and flexible, and the compression is a great benefit. It can help your muscles feel slightly better through a workout, which we really like.
Compression: Keeping Muscles Warm
The compression helps keep your muscles warm and improves blood flow and venous return, helping you feel more prepared. It's a very mild experience but does offer some extra confidence and comfort, which are both important when lifting big weights!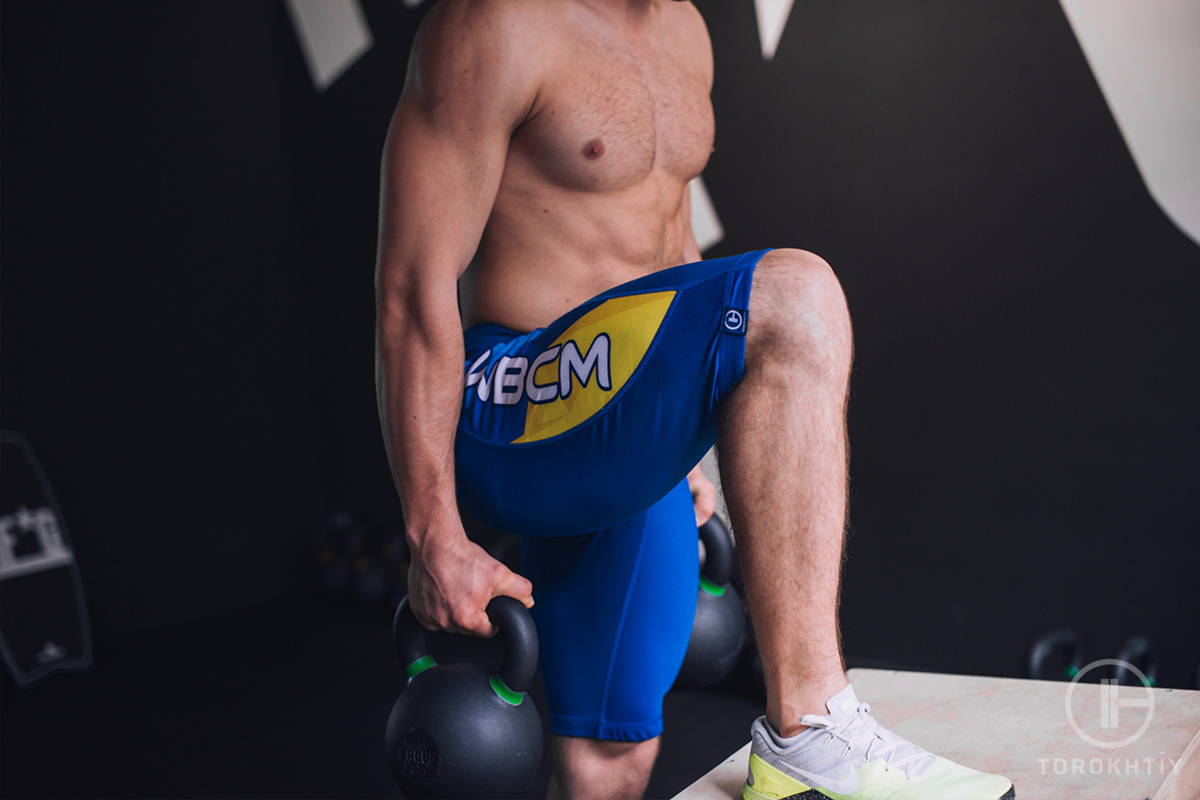 Flexibility and Mobility: No More Tears
Compression shorts have one of the best ranges of motion. They don't bind, they're very flexible, and they'll never restrict your movement. This makes them perfect for full-depth squatting, as well as snatches and cleans.
They're also perfect for recovery – light movement, active recovery, stretching, and mobility work. This makes them the perfect multi-purpose training and recovery clothing.
Skin Tight Design: Comfort and Safety
The skin-tight design of compression shorts is perfect for weightlifting, powerlifting, and other strength activities. This keeps the bar away from the skin, but also prevents bunching of fabric, or unwanted contact between the bar and the body.
For men, this is even more important as a way to prevent unwanted 'hitting' during the bar path. This is a common problem for less experienced lifters, when pulling with the arms too early in the lift.
For powerlifting and fitness, this is also appropriate: deadlifts also need protection, as do thrusters, sumo high pulls, and more. This is one of the main benefits that you will feel from your first workout with compression shorts.
Compression shorts keep muscles warm and ready without over-heating the body. They stimulate blood flow to keep you warm while still being thin, breathable, and offering plenty of free movement.
This makes them a better choice than many other forms of exercise clothing. Regular shorts made of fabric can be too warm, while thin shorts may not provide the muscular warmth and comfort you need for a good workout.
Whatever climate you're in, compression shorts are an appropriate choice. They're also easy to wear underneath other layers – which makes them quite convenient, even in the cold.
Compression Shorts We Recommend
Warm Body Cold Mind compression shorts are the best example of all the things we love about compression shorts. They're comfortable, flexible, reinforced against the bar, and perfect for squatting, weightlifting, and fitness.

WBCM offers the best compression shorts for lifting because they use Supplex Sport, a high-strength and flexible fabric that keeps you cool, supports your muscles, and protects you from scraping. It's stronger and more durable than most compression shorts on the market – meaning a better fit and longer life.
The side panels are also sublimated and pop with color for longer, keeping them looking great even after multiple sessions and washes. This means compression shorts that look better, perform better, and last longer.
Overall, this offers you the best value for money and the best performance in training.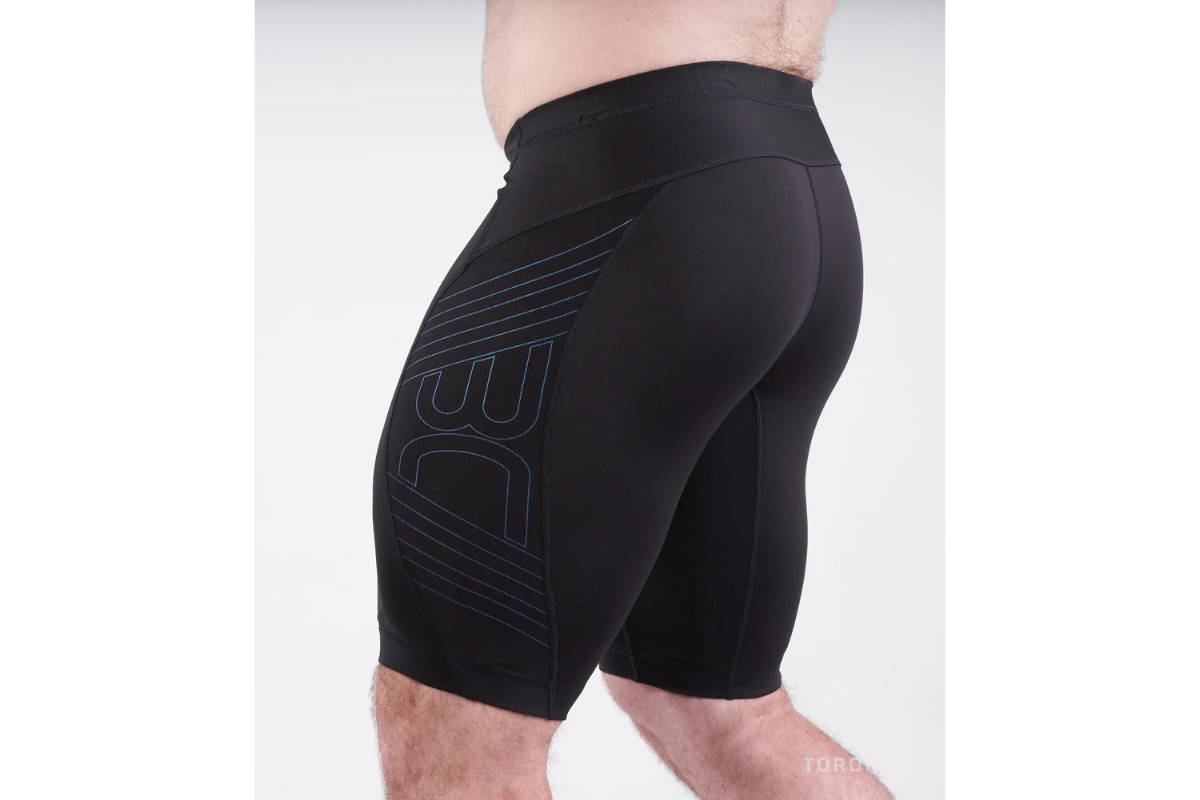 Can You Wear Compression Shorts As Underwear?
You can wear compression shorts as underwear, but they're not going to be as comfortable or supportive. The extra space in the 'seat' of compression shorts does not provide adequate support or material-coverage for comfort.
You may find that this reduced support leads to chafing where skin meets skin, and may not be as comfortable as you'd expect!
Do You Wear Anything Under Compression Shorts?
Yes – you should wear underwear beneath your compression shorts. They're just like normal shorts, and the skin-tight design makes it even more important to wear underwear – for the courtesy to others.
If you train in a home gym, you can wear compression shorts without underwear. However, they're designed as an over-layer and will function fine with underwear.
How Tight Should Compression Shorts Be
Compression shorts should be tight enough to gently pressure your skin, but should not "bite" into your legs or hips. You should be able to take your compression shorts off with only a light imprint on the skin at the cuffs.
The rest of the material should apply mild pressure to the skin but should not bind. This can reduce range of motion and shows that your compression shorts are too tight.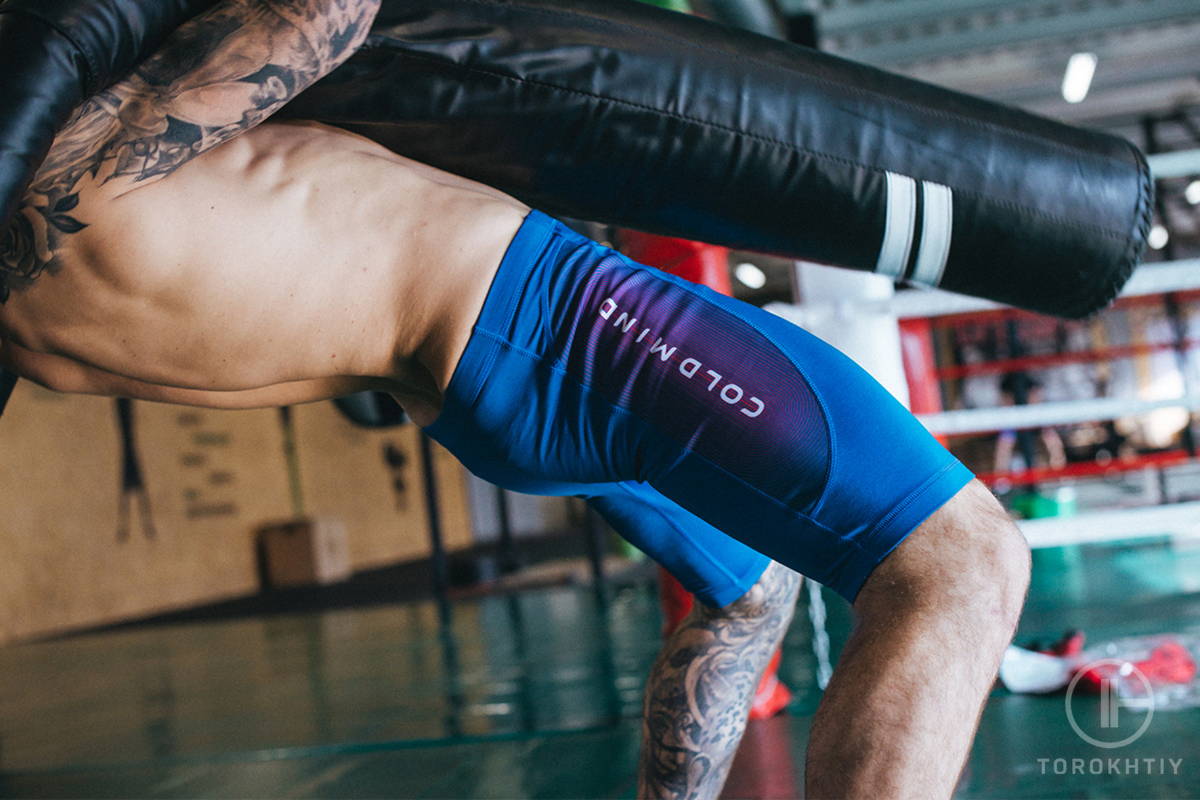 Is Compression Clothing Good For Weight Lifting?
Yes – compression clothing is a perfect choice for weight lifting and powerlifting. It lets you move while keeping your muscles warm and preventing the bar dragging against the skin.
Good compression shorts will be reinforced to prevent damage, flexible enough to achieve a deep squat, and the most comfortable training option.
Do Compression Shorts Work?
Yes – compression shorts work as a way of improving your muscle warmth and preparedness in training. They are not as effective for compression recovery as compression cuffs (like Normatec), but are perfect for training in.
Compression shorts are excellent for training in, and can be a good choice for recovery clothing, especially when stretching.
Can Wearing Compression Shorts Be Harmful?
No – compression shorts are not harmful if you buy the right fit and wear them as-instructed. They can only be harmful when they're too tight and worn for too long, where they will cut off circulation.
However, this is true of any item of clothing. Make sure to get the right fit and wear your compression shorts for their intended purpose. They're safe and healthy.
Is It Okay To Wear Compression Shorts All Day?
Yes – if you have the right sizing, you can wear compression shorts all day.
This is why it's so important to get the right fit – with proper compression, and not excessive tightness. Comfort and function both depend on gentle, but not overbearing, pressure on the muscles.
What Are Compression Shorts Made Of?
Most compression shorts are made of a form of elastic, synthetic material like Lycra. The Warm body Cold Mind shorts are made of Supplex Sport – a hybrid, flexible synthetic material that offers massive durability and stretchiness!
Compression shorts keep your muscles warm, but they also make the best training clothes. They protect your skin, let you move through your body's full range, and they are reinforced specifically for weight lifting. This means they last longer and perform better.
The Warm Body Cold Mind compression shorts are designed with these goals in mind – and it's why they're the best on the market. They're a strong material, but still flexible, and are guaranteed to last longer, as well as looking and performing better!
Compression shorts are a great choice if you want comfortable workouts in any weather, and to take your clothes as seriously as your workouts!
Do Compression Garments Work for Muscle Recovery? // Verywellfit:
https://www.verywellfit.com/do-compression-garments-work-for-muscle-recovery-5194543

My name is Oleksiy Torokhtiy. I am a professional athlete with 20 years of experience in Olympic weightlifting. I have won multiple European, and World titles and have taken part in two Olympic Games (Beijing 2008, London 2012).