The StairMaster vs elliptical debate has divided runners for some time. As the two main trainers used for cardio and weight loss workouts, it's normal to find yourself wondering which one is better for you. In this article, I'll explain the difference between StairMaster and elliptical, and also help you pick which one suits you better.
StairMaster vs Elliptical? The StairMaster focuses more on the muscles in your lower body, while the elliptical gives more of a full body workout experience. So if you're looking for a targeted program, the StairMaster is your best bet. If you'd like a full body workout, the elliptical will serve you better.
If you'd like a more detailed analysis, keep reading…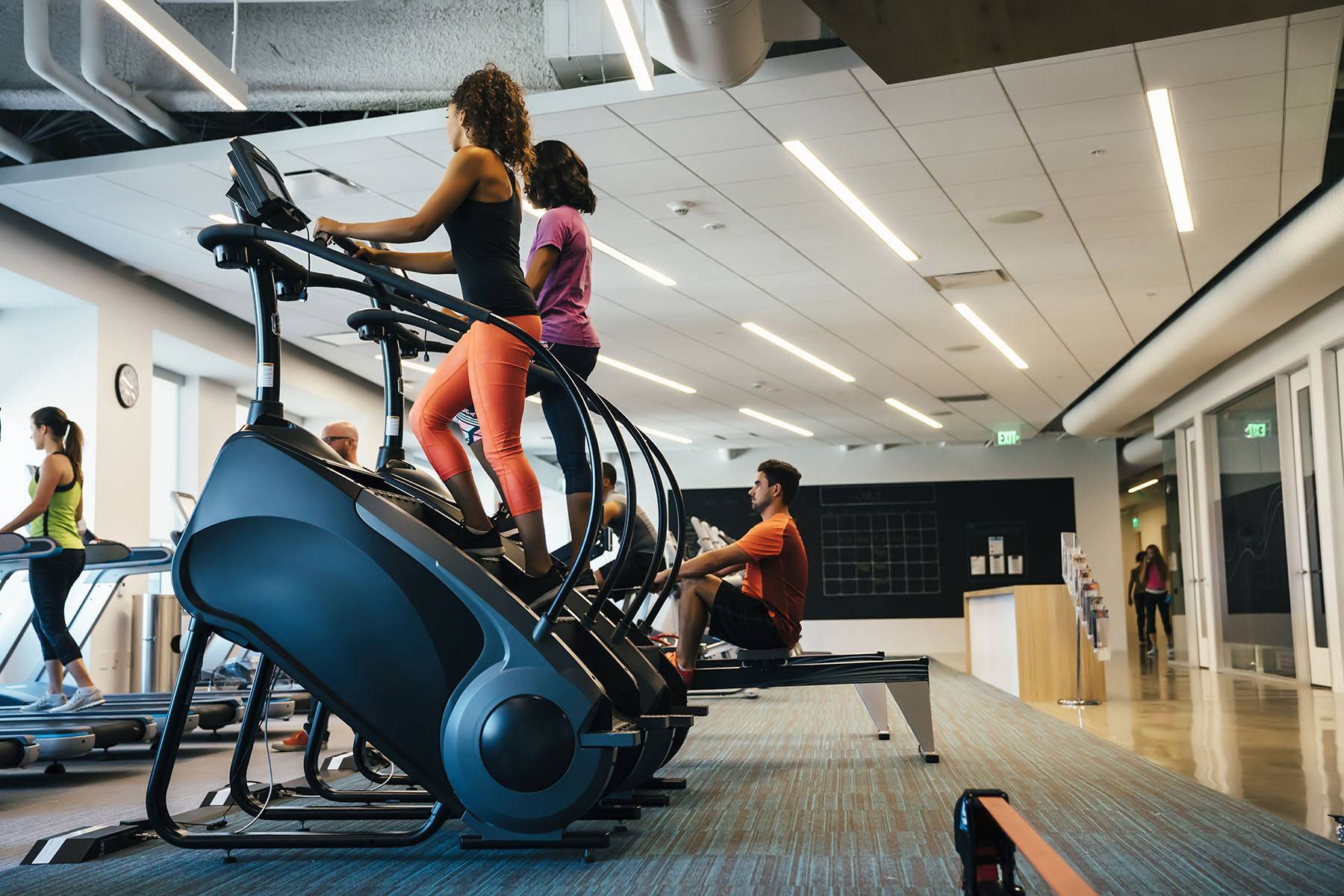 A StairMaster, or TreadClimber, is a set of stairs that are mounted on a belt and move continuously to simulate climbing stairs. Think of a treadmill, but in the form of a staircase. The StairMaster is about 34 inches tall but between 8 and 10 feet of ceiling height. It usually has three to four steps. You can easily adjust the degree of difficulty depending on how intense you'd like the workout to be. Less resistance makes the exercise harder, since you have to move your feet faster as the belt travels more quickly. You may be wondering what the difference is between a StairMaster and a stair machine. The StairMaster is simply a trademark, but it refers to the same thing. Whether you see StairMaster, stepmill, stair climber, or stair machine, it all refers to the same thing.
A StairMaster is incredibly effective for cardio workouts, especially if you're also looking to burn calories and train your leg muscles. If you're working out to keep fit and help you in your daily activities, you want to focus on functional workouts like the StairMaster workouts. By imitating climbing, it helps you in actual, real-life situations.
Cardio is not exactly the standout way to build muscle, but the StairMaster can be quite effective for training your lower body. Your glutes and calves specifically enjoy the brunt of the training. So it's a cardio workout with an extra muscle building package.
As the StairMaster simulates climbing, the elliptical simulates skiing. An elliptical machine requires you to stand on two platforms, one for each foot, and move your feet back and forth in cross-country skiing fashion. To better your cross-country skiing experience, the elliptical has handles that move in unison with your feet. There is also a control that allows you to change the resistance of the machine's movement to let you adjust the intensity of your workout however you please.
As much as the handles make your skiing experience more enjoyable, that's not their main function. The elliptical is basically a lower body workout, but those handles are designed to bring your upper body into the mix. By planting your feet on pedals, the elliptical also eliminates the high impact stress on your muscles and joints. It's a staple in most gyms, and for good reasons. If you're after a full body workout, an effective cardio session, and a fun and low impact exercise all in one, the elliptical is perfect for you.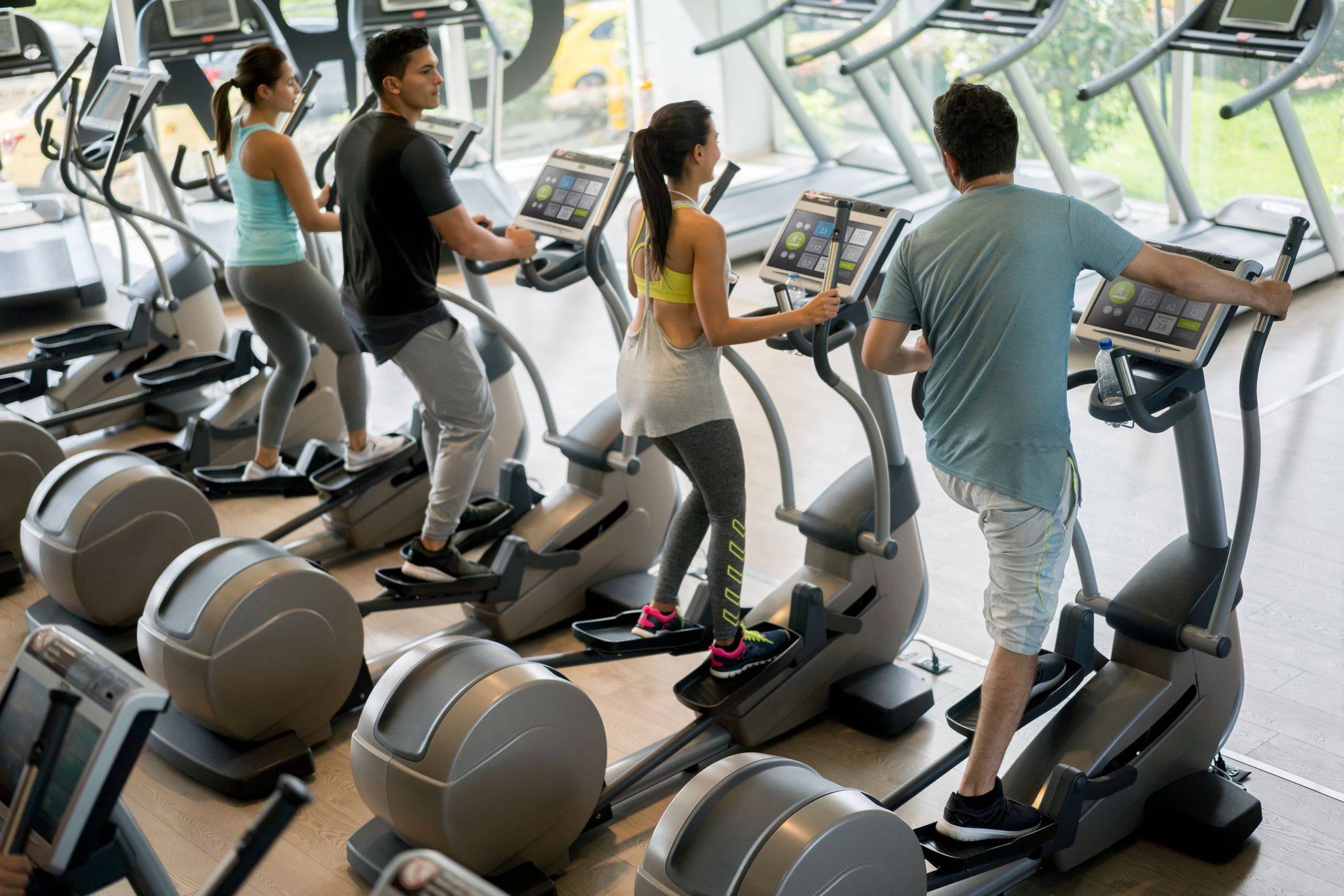 StairMaster vs Elliptical: a Deep Dive
Now that you know exactly what a StairMaster and an elliptical are, let's get into why you really clicked on this article. Let's compare these two machines on major points to help us understand which one is truly better for you, whether StairMaster or elliptical.
Perhaps the first goal of every fitness enthusiast is to burn more calories than they consume. Calories burnt are also an excellent way to know exactly how much energy you put into your workouts. It's therefore expected that the better machine in at least that basic sense is whatever exercise burns more calories.
For a 30-minute general stair climber workout, Harvard Medical School estimates that a 125-pound person will expend 180 calories. That's pretty decent for a general, 30-minute workout. Increase either intensity or time, and you'd be looking at even bigger numbers. This all sounds awesome, but how does the elliptical measure up?
A person of the same 125 pounds on an elliptical will burn about 270 calories in 30 minutes. As impressive as the StairMaster is, the elliptical has a clear advantage here, an increase of almost 50%! Keep working out for up to an hour and you're reaching 540 calories burnt. If you increase your intensity, you will lose even more calories. In our first category, I'd say the elliptical has come out clearly on top, but let's move on.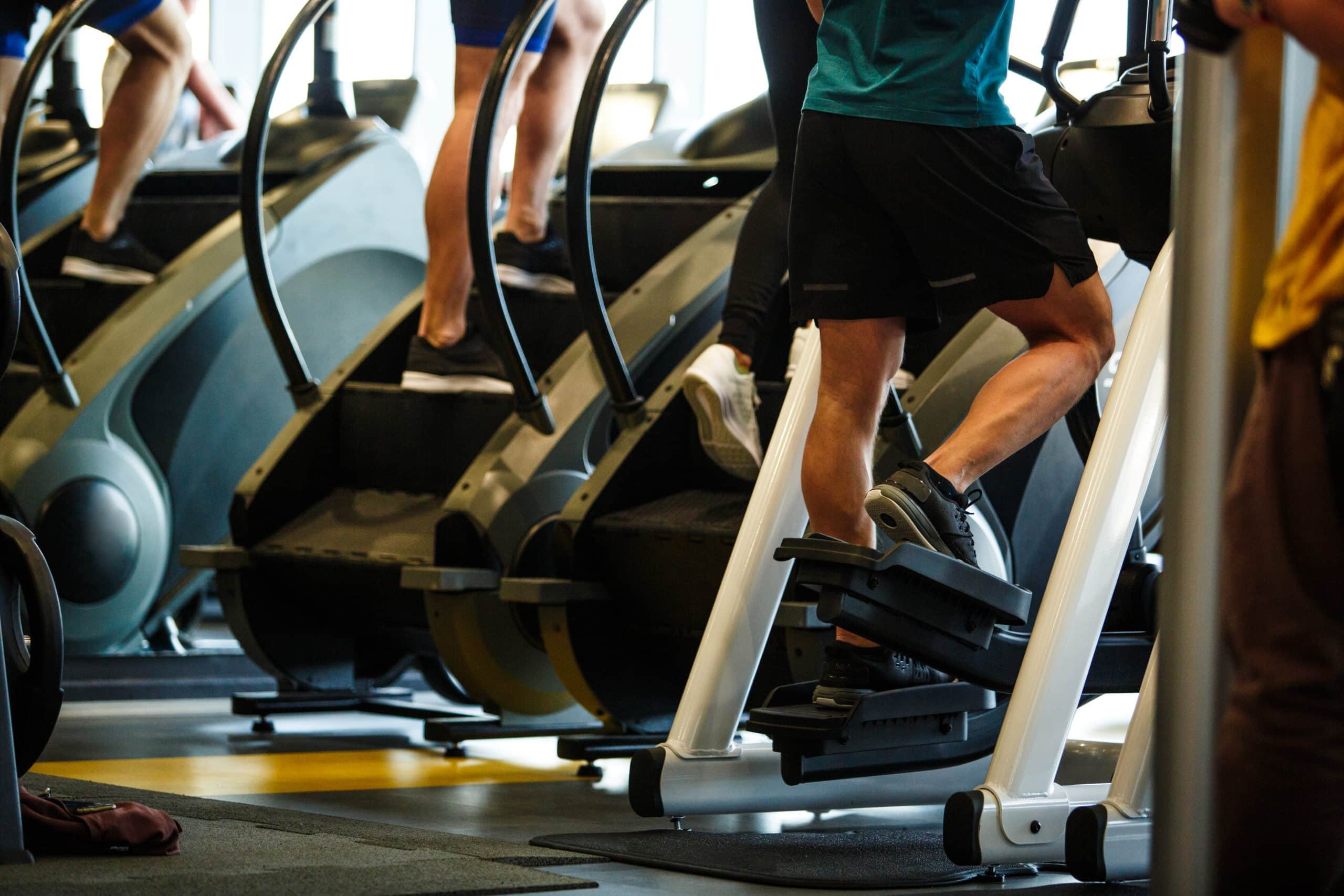 Since both the StairMaster and the elliptical are categorized as cardio machines, it stands to reason that most people would choose one of these machines for their cardio workouts. With an elliptical, however, you will have more opportunities to increase your heart rate and blood circulation. Of course, this isn't to say a StairMaster isn't helpful for cardio; it just means you can focus your heart rate better on an elliptical. Nowadays, the majority of elliptical machines are optimized for cardio workouts. They come with heart rate and cardio routines, and many of them even feature Bluetooth heart rate tracking.
We already know that the elliptical burns more calories than a stairmaster, as confirmed by the American Council of Exercise. We also know that to lose weight, you need to burn more calories than you're ingesting. So if the elliptical burns more calories and is better for cardio, we can easily conclude that the elliptical is better for burning fat and losing weight. The StairMaster is effective for weight loss, but not quite as much as the elliptical. Yet again, the elliptical has the edge.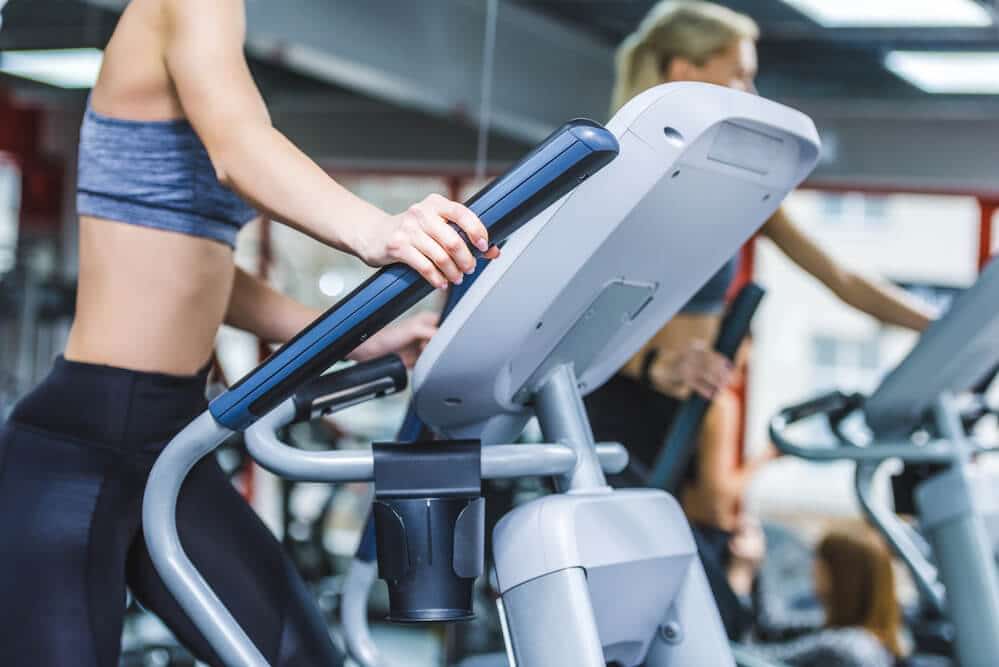 Being that it's a lower impact workout than the stairmaster, the elliptical won't help you build up as much muscle as the stairmaster. Although it focuses mainly on your lower body, the StairMaster is more effective for toning and building up muscle in your lower body. The elliptical is a full body workout, but it doesn't train up any body part as much as a StairMaster trains the lower body. It's not for no reason that the Daily Collegian calls the stepmill the toughest cardio machine.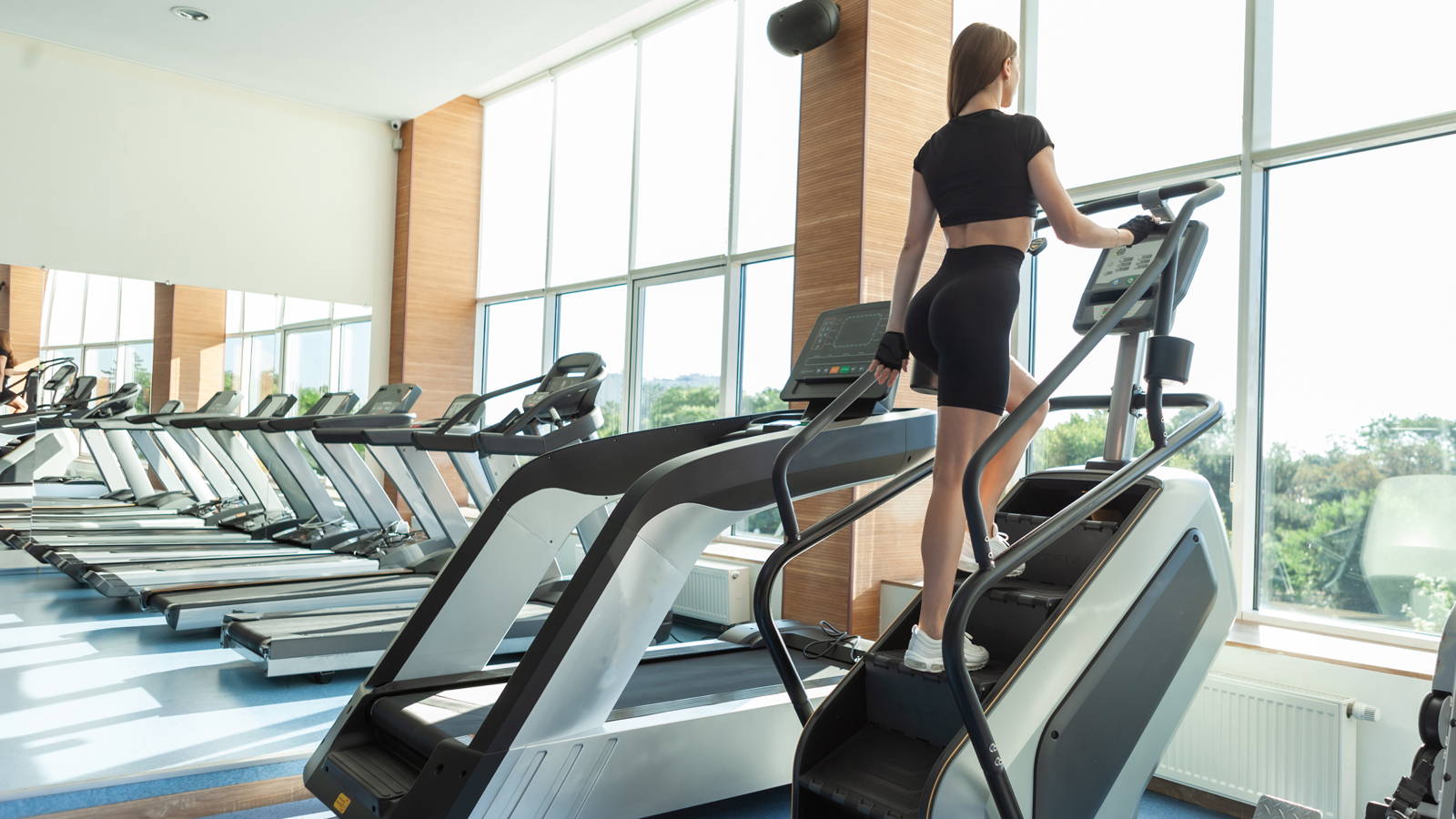 StairMaster vs Elliptical: a Summary
Pros and Cons of a Stairmaster:
Functional training for real-life situations such as climbing stairs

More focused on lower body training

Helps improve posture after some time
Simple movement that can easily get boring
Pros and Cons of an Elliptical:
Low impact workout that goes easy on your joints, perfect for beginners or veterans nursing an injury for example

Trains both your upper and lower body

Awesome for more calorie burning
Skiing motion can be tricky to master as opposed to climbing stairs
StairMaster vs Elliptical: When to Use Each?
The cardio equipment that is best for you depends on your specific tastes and training objectives. Elliptical machines and stair climbers are effective ways to increase heart rate and burn calories.
Compared to an elliptical, stair climbers focus more on burning calories and the lower body, but ellipticals work out most of the major muscle groups, particularly your core muscles. On an elliptical, you'll burn more calories. To settle this elliptical vs StairMaster dilemma, your personal preferences are what ultimately matters. You might buy an elliptical, though, if you:
Want a less-stressful running option?
Prefer to work out the entire body
Feel pain in your joints or lower body
Or consider purchasing a stair climber if you:
Concentrate more on building lower body strength
Desire more weight-bearing exercise
Wish to tone up your glutes and quads
If you'd like to get a stair climber, the StairMaster Step Mill is my top recommendation. It's a tough piece of equipment that comes with three six-inch steps to give you a wonderful, but physically draining experience. It also comes with different workout programs for you, including the more calorie burner, the heart rate zone trainer, and the mystery challenge. This climber is durable and strong, and the manufacturers show their confidence in the product with very attractive warranty packages. The frame comes with a lifetime warranty for the StairMaster frame, a five-year warranty for mechanical processes, two years in electronics and one year for labor and wear items.
The Sunny Health and Fitness Elliptical Machine is my top recommendation if you'd rather have an elliptical instead. It features an effective, digital system that has up to 16 different levels of resistance. It's built with steel to ensure reliability and durability, and comes with wheels to provide some mobility to your machine. If you're looking for a reliable elliptical, this is the one.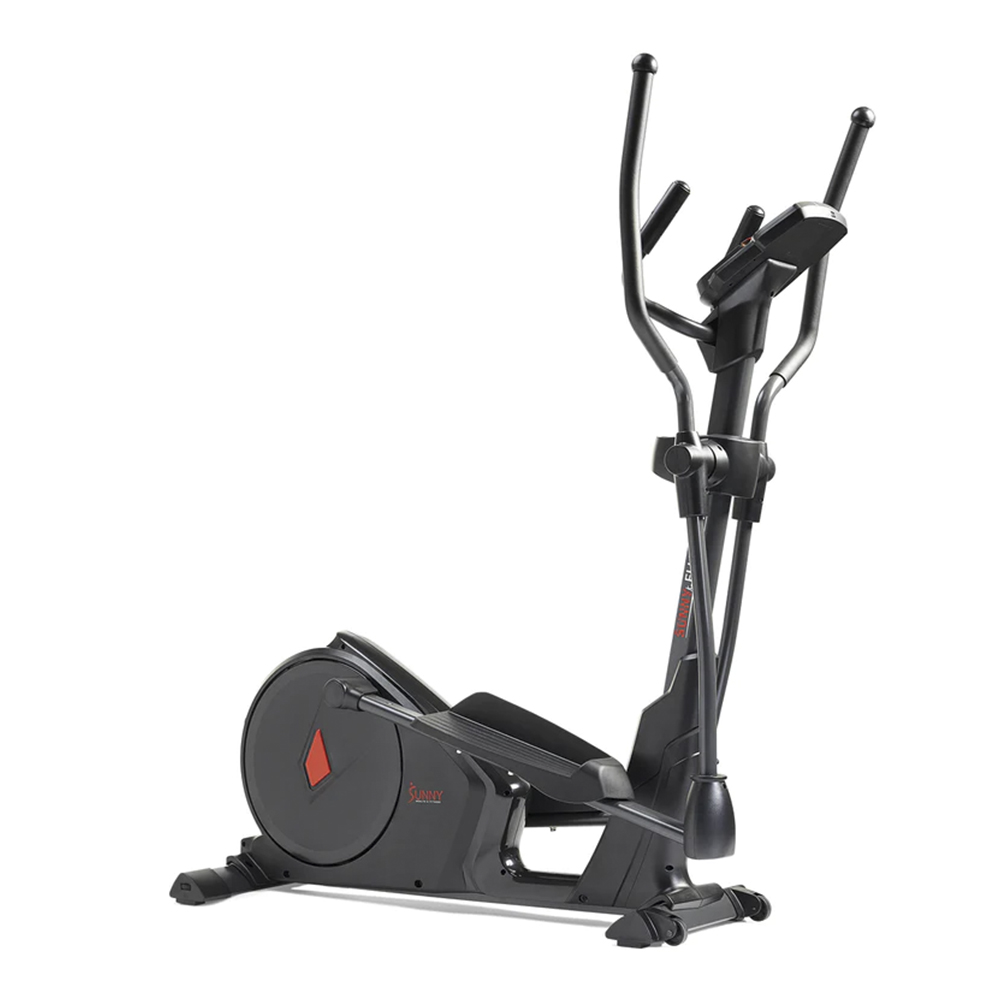 Is a StairMaster better than an Elliptical?
If you're looking to target your lower body muscles, a StairMaster is definitely better than an elliptical. It's also slightly more functional for real life situations. Anything else and there's a conversation to be had.
What burns more calories: StairMaster or Elliptical?
There's been some division on this point, but according to the Harvard Medical School, the elliptical burns more calories. As stated above, a 125-pound person working out for 30 minutes burns about 180 calories on a StairMaster and 270 on an elliptical. So the elliptical burns more calories.
The StairMaster vs elliptical debate might have dragged on to the point of confusing you, but that's over now. You know exactly what the StairMaster and elliptical machines are now. You also know which one is better for your unique situation, which one will serve you best.
Now it's your turn. Would you rather have an elliptical or a stairmaster? Have you used either of them before? Is there anything I missed? Let's talk more in the comments…
Calories burned in 30 minutes for people of three different weights // Harvard Medical School: https://www.health.harvard.edu/diet-and-weight-loss/calories-burned-in-30-minutes-for-people-of-three-different-weights
Tools & Calculators // ACE Fitness: https://www.acefitness.org/resources/everyone/tools-calculators/physical-activity-calorie-counter/
Plethora of cardio equipment could confuse gym-goers // Daily Collegian: https://www.collegian.psu.edu/archives/plethora-of-cardio-equipment-could-confuse-gym-goers
My name is Ihor and I have been a professional weightlifter since 1996. With over 20 years of competition experience, my resume includes European Champion in 2009 and the silver medalist at 2011's Senior World Championships –105kg division.
I competed at the 2008, 2012 and 2016 Summer Olympics.
After hanging up my own competitive lifting shoes, I decided to share my huge background as a coach. I am currently coaching multiple athletes who are competing at national and international competitions.