With the increased popularity of functional fitness and the weightlifting fan base growing, more health and fitness enthusiasts are getting into Olympic lifting.
If you're looking to set up a home gym or add to your current collection, you might be wondering if Olympic bar dimensions differ from a standard barbell. The answer is yes, they do.
If you want to compete, you need to practice using Olympic-approved barbells and plates. Even if you don't, you can't beat the quality of an Olympic barbell.
Olympic lifting is tightly regulated, with both the barbells and weight plates conforming to specific standards set out by the main governing organization - International Weightlifting Federation.
In this guide, I'll go through the different dimensions and specifications.
So, what are Olympic Barbell dimensions? Olympic Barbell Dimensions: Certified Olympic bar dimensions differ according to gender. Female bar weigh - 15 kg, measure - 2.01 m long, have a 25 mm shaft diameter, male bar, respectively, weigh - 20 kg, 2.2 m long, have a 28 mm shaft. Both bars have 2-inch loadable sleeves.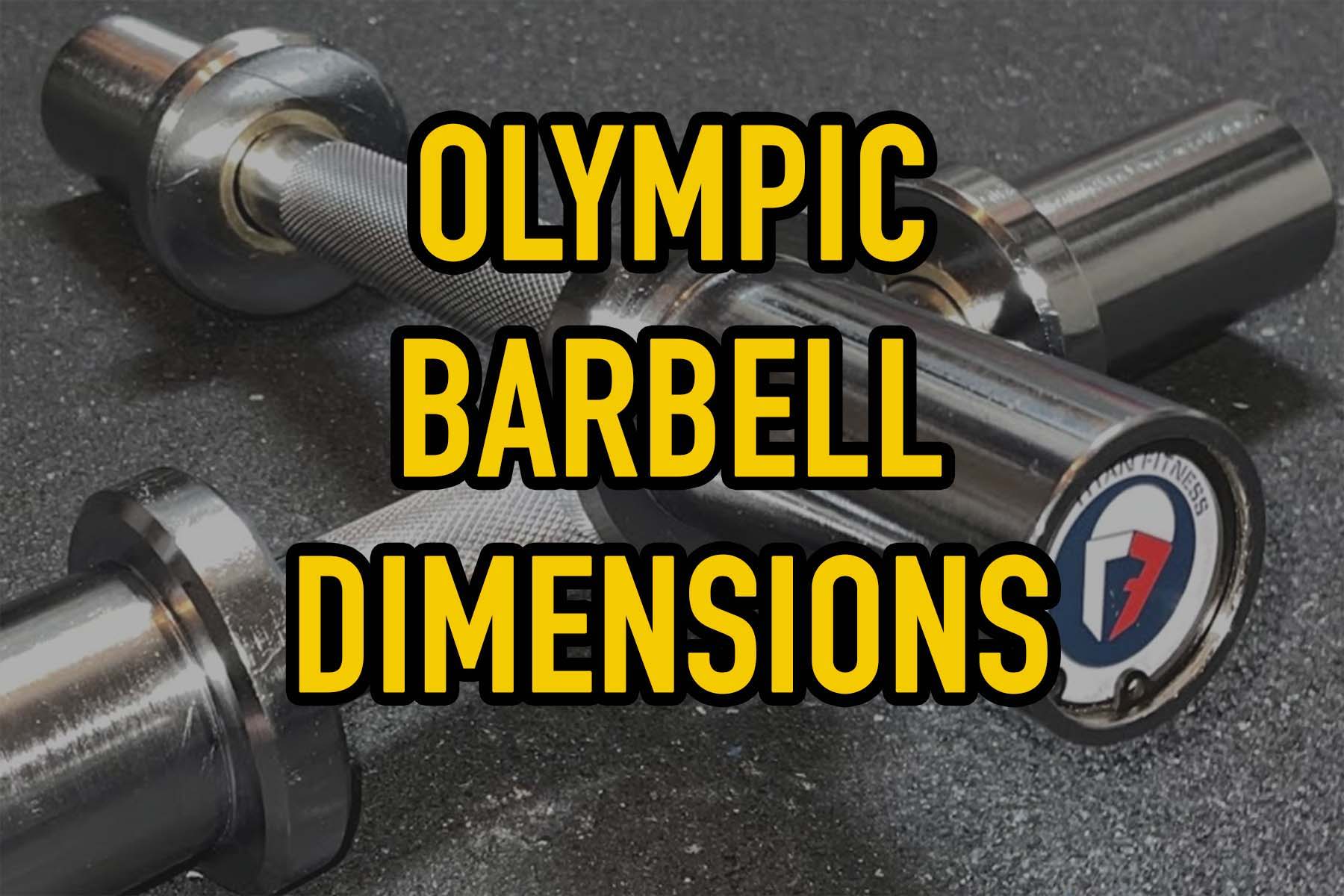 Olympic Barbell Dimensions and Weight
To use an Olympic barbell for competition, it has to be certified by the governing body responsible. Olympic barbells differ in weight and dimensions compared to standard barbells. They are typically stronger, heavier, and can handle much larger weight capacities. They also have thicker loadable sleeves and are made from a higher-quality material.
The history of Oly bar is related to the development of weightlifting as a celebrated and recognized sport. The transformation of the bar`s dimensions has been profoundly influenced by the standards of weightlifting competitions.
With the inception of the IWF (International Weightlifting Federation) in 1905, the need for uniformity and standardization became apparent. By the middle of the 20-th century, a classic Olympic bar was introduced, featuring a length of 220 cm and a weight of 20 kg for men and way later on, closer to 2000 the women's version (slightly shorter and lighter) was introduced as well.
The design became more intricate over time, integrating revolving sleeves to enhance level of performance and reduce the risk of injury. The diameter of the barbell also evolved, providing a more comfortable and secure grip (25 mm for women and 28 mm for men).
In recent years, the emphasis on improving manufacturing processes and using better quality steel has resulted in highly standardized, refined tool. The modern Olympic barbell is a testament to thу constant evolution of weightlifting as a sport, reflecting the blending of tradition, innovation and scientific advancement.
Let's look at the dimensions of an Olympic barbell in more detail: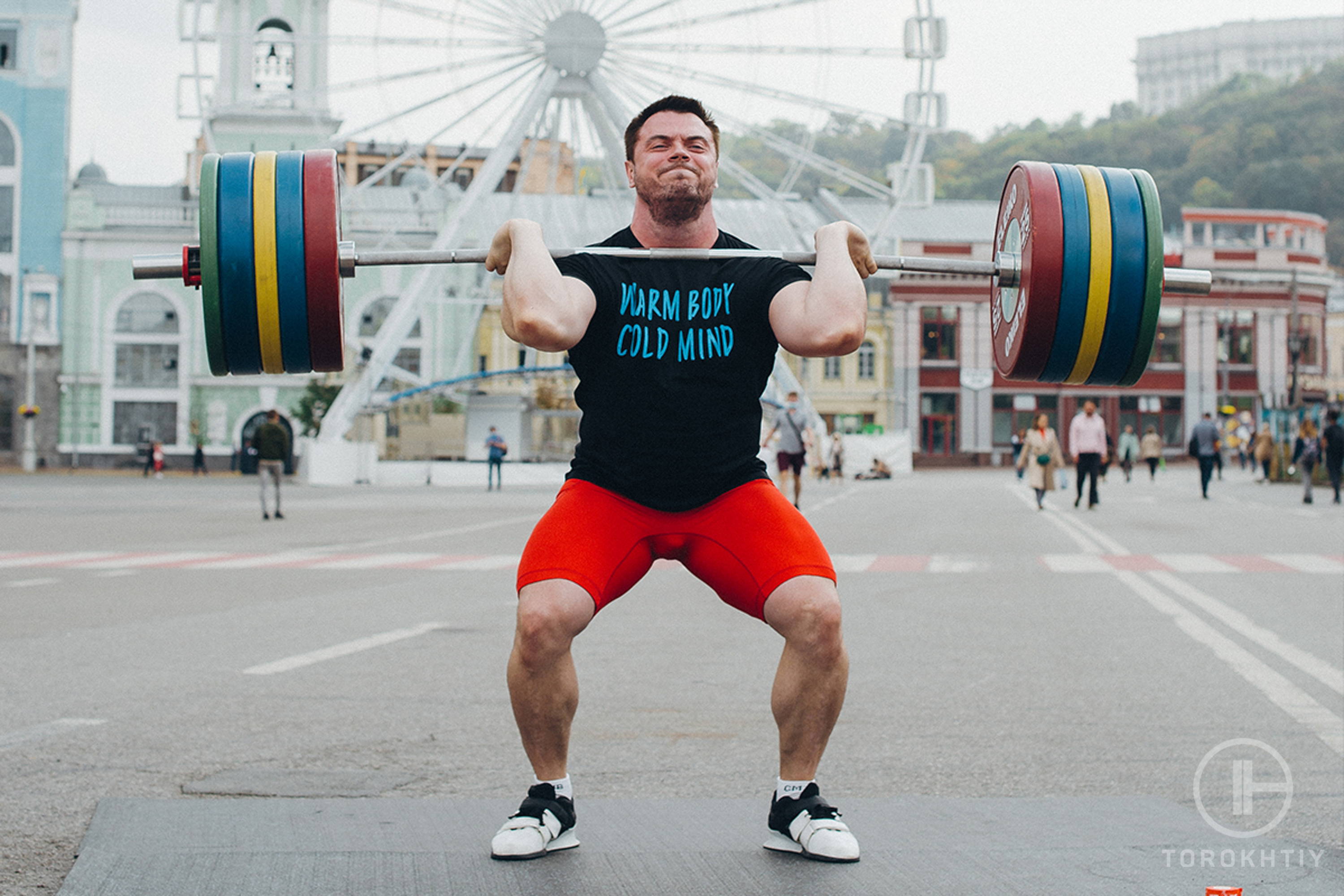 Length refers to the measurement taken from one side of the barbell end to the other end. It can be given in meters, centimeters, or millimeters. For male and female bar length is different: 220 cm and 201 cm respectively. When looking at how long is an Olympic barbell, you can split the measurements into shaft length and sleeve length.
Commercially available Olympic barbell grip shafts are 151 cm (51.6") both for men and women.
Sleeve length refers to the loadable plate length at either end of the barbell. This determines how many weight plates the Olympic bar can hold. This part of the bar is different: 35 cm for men and 25 cm for women.
Diameter is the thickness of the barbell shaft and sleeves. This determines the grip comfort, difficulty level, and type of plates you can use with the bar. When considering how wide is an Olympic barbell, the diameter can be classified into shaft diameter and sleeve diameter.
Generally, Olympic barbell diameter two ranges from 25 and 28 mm (0.98 and 1.1''). This varies depending on the gender bar type. Men's bar shafts are 28 mm thick. This is because it allows some flex, making it more suitable for dynamic lifting patterns such as the snatch and clean and jerk. Thicker 30-32 mm bars are usually better suited for powerlifting style squats, as the thicker bar is stiffer, meaning it's less prone to moving around at the bottom of the squat.
The Olympic barbell width for women tends to be at the lower end at 25 mm to accommodate their smaller hand size compared to men. This allows them to use a hook grip without difficulty. Special Axel bars, also known as fat bars, are 2" thick and mainly used in strongman competitions.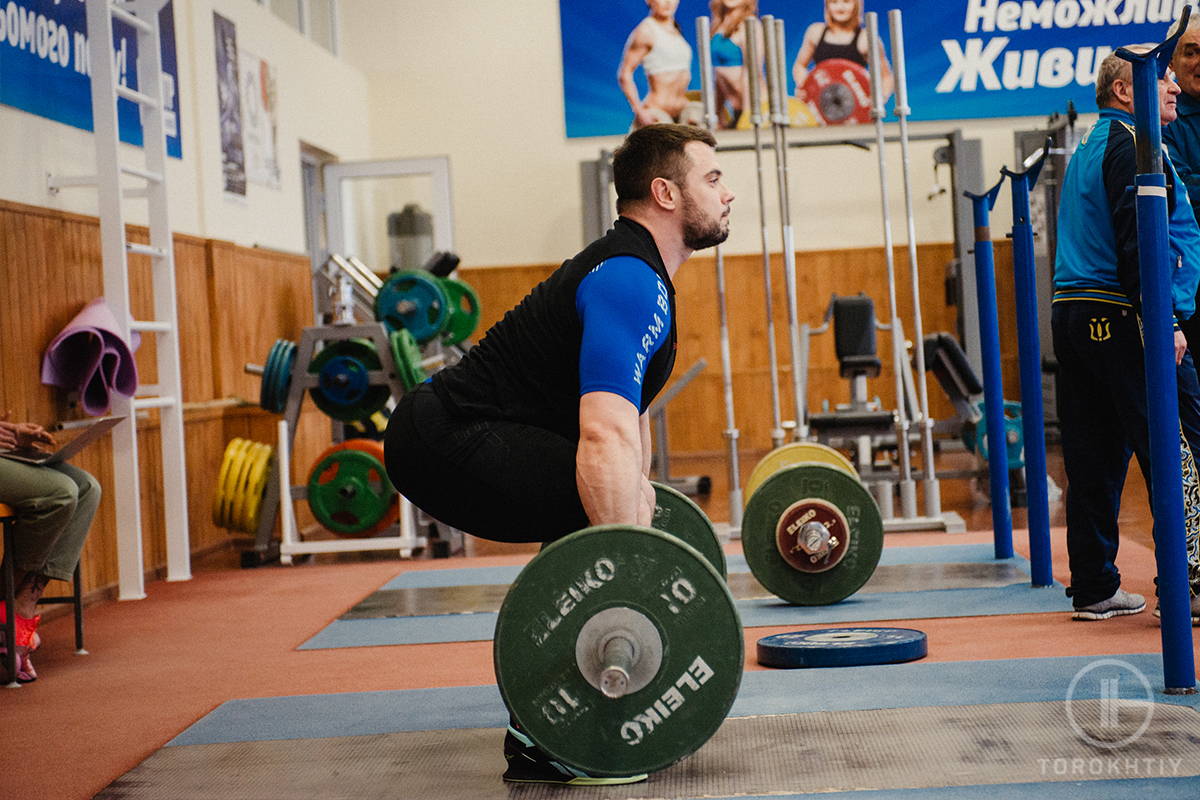 Sleeves need to be able to accommodate the 2" hole size of Olympic-sized plates. Therefore, the sleeves are slightly smaller at 50 mm (just under 2" thick). The thickness allows the loadable sleeves to spin whilst letting the Olympic plates slide on without too much restriction or falling off too easily.
Weight refers to how heavy the Olympic bar is. It's different for men and women. Men's Olympic bars weigh 20 kg (44 lbs) whilst women's Olympic bars weigh 15 kg (33 lbs). There are specialty bars that weigh more, but these are rare and not usually used in competitive Olympic weightlifting.
The International Weightlifting Federation (IWF) comprises 193 affiliated national federations from 5 continents. They are the controlling body for weightlifting, and are recognized by the International Olympic Committee (IOC) as the sole controlling organization. They mainly regulate Olympic weightlifting, consisting of the snatch and clean and jerk. Bars regulated by the IWF may be referred to as Olympic barbells, Oly bars, WL bars, or weightlifting bars.
According to the IWF technical rules book, these are the specifications a men's Olympic barbell needs to be:
The knurling pattern on men's Olympic weightlifting bar follows a specific diagram given by the IWF, usually with no center knurling to stop the bar from rubbing against your neck during the lift.
Compared to men, women's weightlifting bars have shorter sleeves and a smaller shaft diameter to cater to their smaller hand sizes. They also weigh less to cater to the physiological differences.
These are the IWF specifications for women's Olympic barbells:
Unofficial Olympic Barbells
Even if a bar is called an Olympic barbell, it doesn't mean it complies with IWF standards. Most of the barbells advertised as Olympic don't comply and will have slightly different measurements and features.
The unofficial Olympic bars can be put into three categories:
The barbell complies with federation regulations, but isn't certified.
The barbell is very close to the regulations, but doesn't quite comply.
The barbell has 2 diameter sleeves for men and women, but is quite different from governing body specifications.
Throughout the three categories, If you find a bar that's advertised as 'Olympic', you can expect 2" diameter sleeves, but the other measurements will most likely vary. This means that the barbells will fit official Olympic plates, but can't be used for competition.
If you're looking to add an Olympic barbell to your home gym, having a certified barbell isn't necessary. Unless you're training for an officially sanctioned competition, using a bar very close to the specifications or one that compiles but isn't certified is appropriate.
Having a high-quality bar with 2" loadable spinning sleeves is the main thing to look for. Compared to standard barbells, Olympic barbells will last for a lot longer, so they are usually worth the extra investment.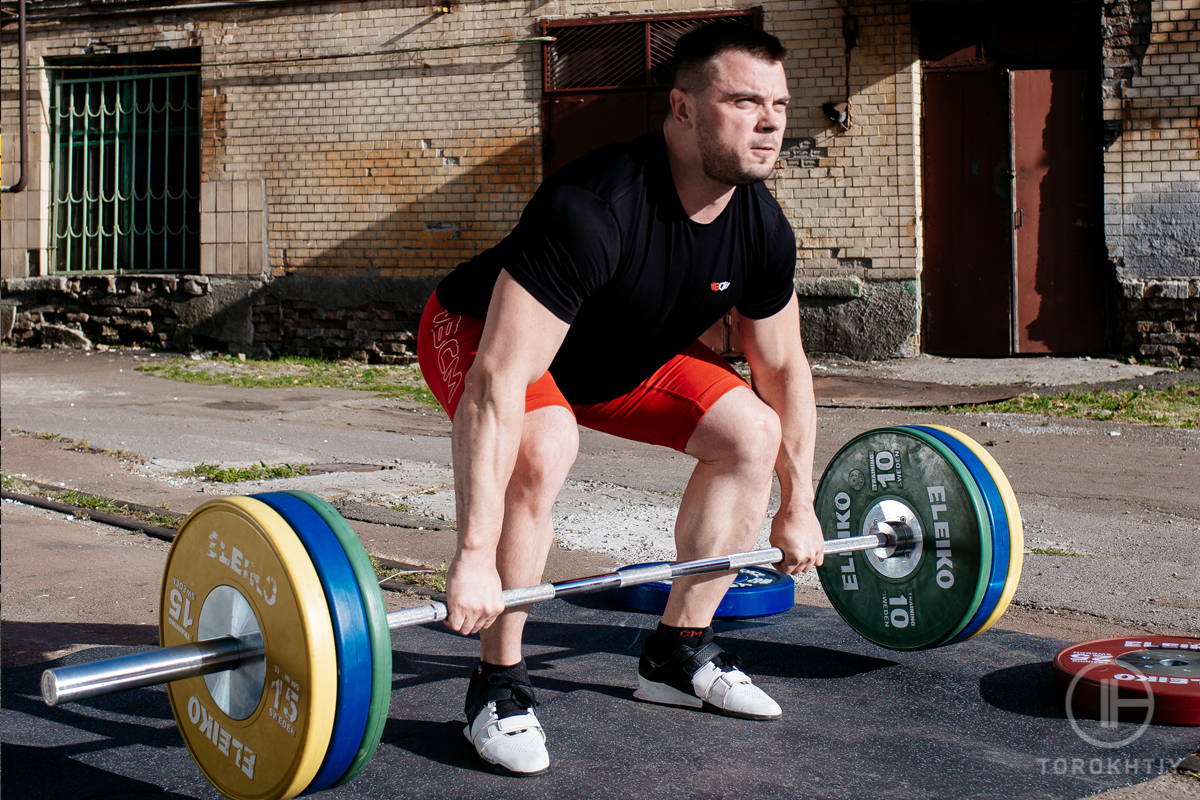 How to Choose the Best Olympic Barbell?
Olympic Barbell We Recommend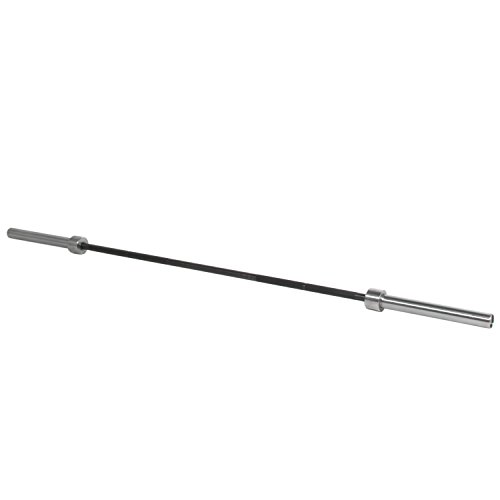 The CAP Barbell is our recommended Olympic bar. CAP offers five different bar choices, with each one varying in construction, knurling pattern, and weight capacity. Each bar is made from alloy steel, measures 2185 mm long, and has 2" loadable sleeves.
The 'Beast bar' is made from alloy steel, weighs 44 lbs, and has a big maximum weight capacity of 1200 lbs. Measuring 86" L x 3" W x 3" H, it features medium-depth diamond knurling throughout the handle grip length. At either side of the handle, the 15" loadable sleeves have bushings at the end and swivel to reduce wrist and forearm pressure. It's designed for squats, deadlifts, and bench presses.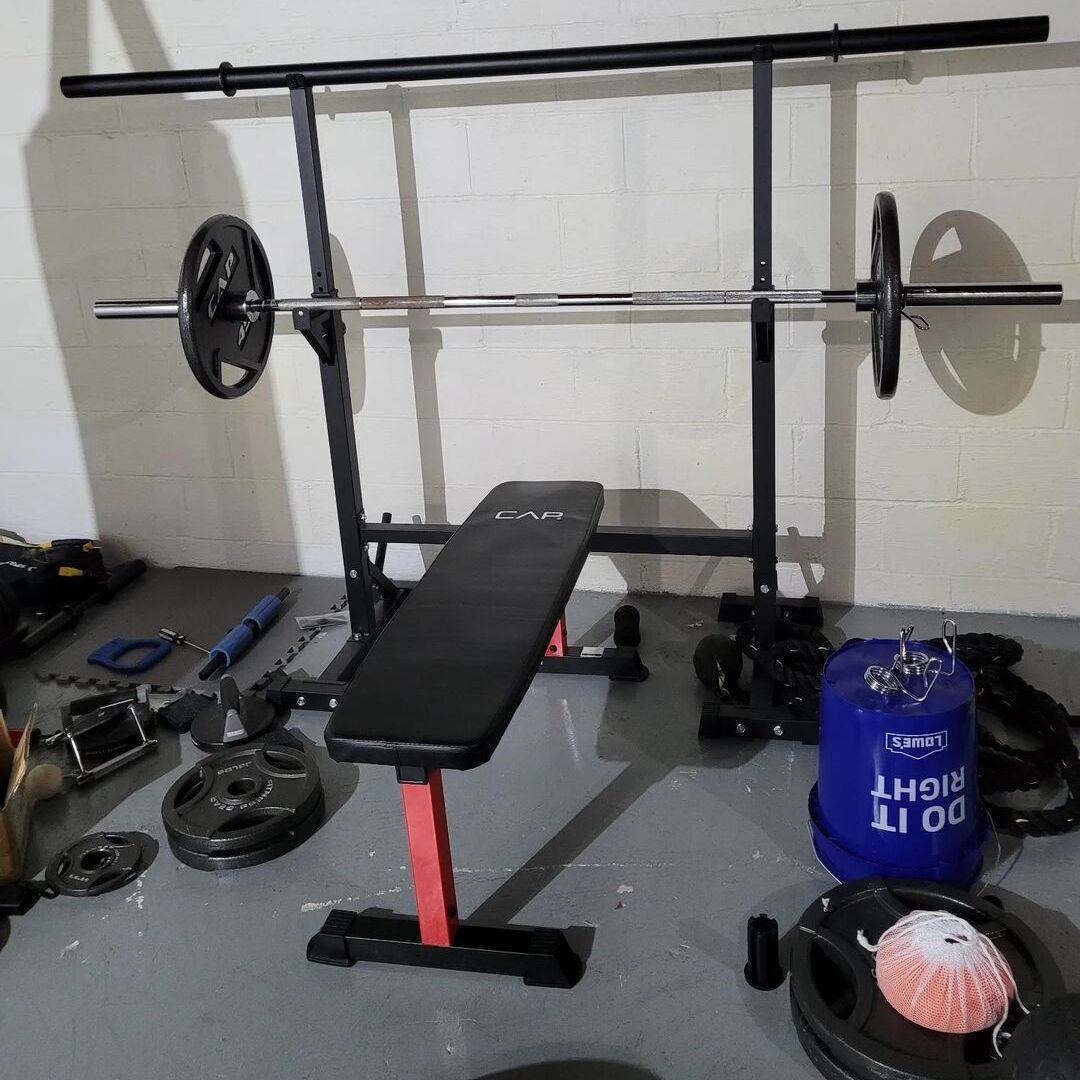 The 'Boss Bar' has a slightly smaller grip size at 28.5 mm and has a higher weight capacity of 1500 lbs. It's finished in silver zinc or black phosphate and is made for snatches and clean and jerk movements.
CAP's 'Rebel Olympic Bar' has medium-depth diamond knurling at the center and is designed for bench presses, squats, and deadlifts.
CAP Barbell also offers the 'Master Bar' for functional training and powerlifting and the 'Warrior Bar' for weightlifting clubs.
What is the standard size of an Olympic barbell?
A standard Olympic bar size measures 2.2 meters (7.2 ft) long. The Olympic bar length doesn't change. It has a bigger weight capacity compared to
standard barbells
, with longer loadable sleeve lengths.
Are Olympic barbells 1 or 2 inches?
Olympic barbells have 2-inch rotating sleeves, whilst standard barbells have 1-inch non-rotating sleeves. This doesn't change according to the Olympic specifications.
Are all Olympic barbells the same diameter?
The diameter of Olympic barbell handle shaft measures approximately 25 and 28 mm, depending on the gender - male and female respectively. The sleeve lengths measure 2" in diameter as they are designed to fit Olympic weight plates.
Summary - Olympic Barbell Measurements. Olympic barbell specifications are given by the main governing organization - the International Weightlifting Federation (IWF) . The IWF governs the snatch and clean and jerk and provide specific guidelines, which vary according to gender. These include sleeve length, shaft length, sleeve diameter, weight, and knurling pattern. Have you used an Olympic barbell before? Can you tell the difference compared to a standard barbell? Let's chat below.
Weightlifting for Sports Performance // PubMed: https://pubmed.ncbi.nlm.nih.gov/36952649/
Effects of the Barbell Load on the Acceleration Phase // PubMed: https://pubmed.ncbi.nlm.nih.gov/32397110/
The Biomechanics and Applications of Strongman Exercises // PubMed: https://pubmed.ncbi.nlm.nih.gov/31820223/
Comparison between Olympic Weightlifting Lifts and Derivatives // NCBI: https://www.ncbi.nlm.nih.gov/pmc/articles/PMC9777922/
Effects of the Barbell Load on the Acceleration Phase // NCBI: https://www.ncbi.nlm.nih.gov/pmc/articles/PMC7281229/
Olympic vs standart barbells – what is the difference? // Little Bloke Fitness: https://www.littleblokefitness.com.au/blogs/fitblog/the-difference-between-standard-and-olympic-plates-and-bars
With over 20 years in Olympic Weightlifting, our team does its best to provide the audience with ultimate support and meet the needs and requirements of advanced athletes and professional lifters, as well as people who strive to open new opportunities and develop their physical capabilities with us.
By trusting the recommendations of our certified experts in coaching, nutrition, dietology, and sports training programming, as well as scientific consultants, and physiotherapists, we provide you with thorough, well-considered, and scientifically proven content. All the information given in the articles concerning workout programming, separate exercises, and athletic performance, in general, is based on verified data. We ensure that you can rely on our professionals' pieces of advice and recommendations that can be treated as personalized ones which will benefit you and fully meet your needs.
Head of Sport Science, PhD
Experience: 20 years
Best Results: Snatch - 165 kg,
C&J - 200 kg
Sergii is a professional weightlifter and National team member in the past. Competed in 94 kg w/c, won multiple medals on national competitions.
Nowadays Sergii is responsible for designing training programs, writing blog articles, doing live commentary of international weightlifting competitions, running different sport & fitness educational seminars, including Olympic weightlifting together with Oleksiy Torokhtiy all around the globe.
If you have any questions/suggestions/any other inquiry, you can reach out to us via email - reviews@torokhtiy.com
This article was written by our qualified author and proofread by expert with proven experience. When writing the article we use our expertise and data from open sources with strong reputation, scientific or medical based. The list of references is provided at the end of the article.
Our team of authors and experts includes professional athletes (Olympians, winners of European and World titles) PhD in Sport Science, certified coaches, sports nutritionists, CSCP, physiotherapists and other. Read more about the team here, and more about how we test here.