The Peloton vs NordicTrack treadmill debate has been going on among fitness enthusiasts in the last few years.
If you'll look at forums, YouTube reviews, and opinions of different users, each brand has its loyal following. Some are comparing the NordicTrack 2950 vs Peloton Tread, while others debate over the NordicTrack X22i vs Peloton treadmill options. Today, we'll go on a deep dive to compare how each brand stacks up against one another.
The difference between Peloton vs NordicTrack treadmill can be found in its features. Peloton offers workouts and specs that cater to the more serious runners and fitness enthusiasts, while NordicTrack is best appreciated by beginners. However, despite the contrast in design, choosing between NordicTrack or Peloton treadmill options should still depend on your fitness level, fitness goals, budget, and preference.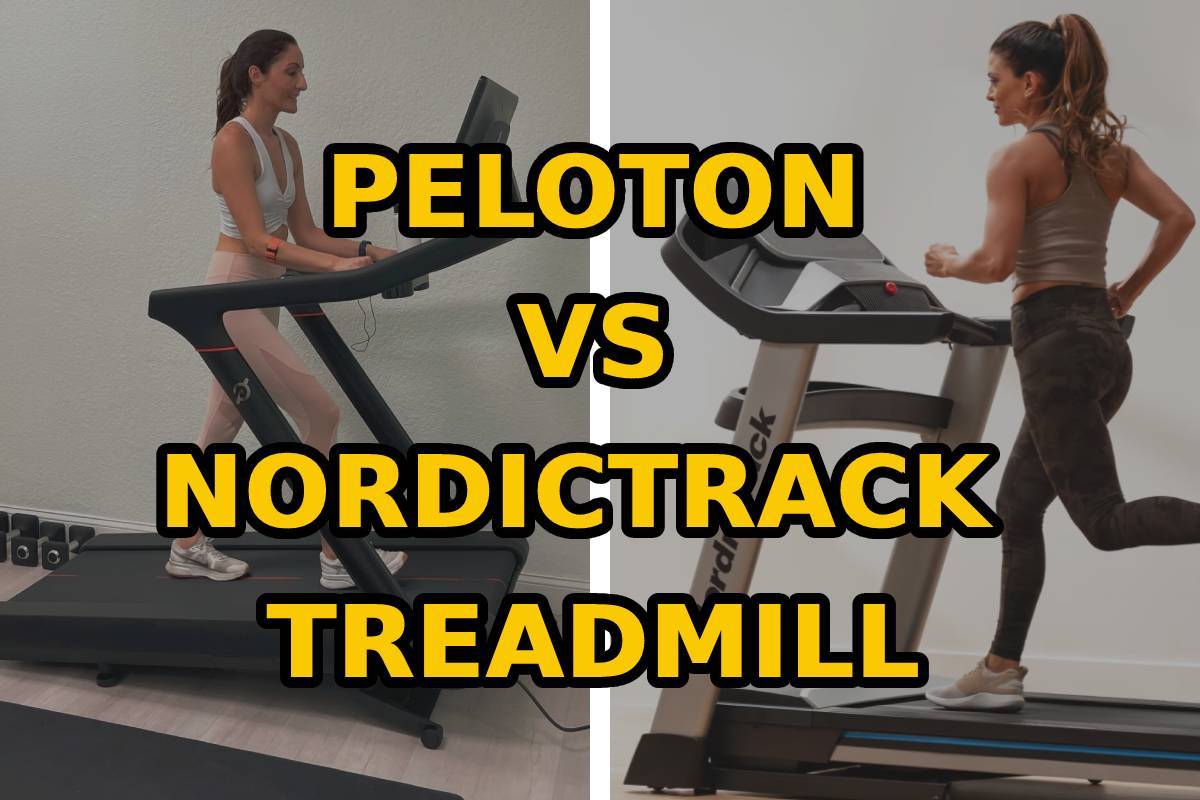 What Is a Nordictrack Treadmill?
NordicTrack is a brand that has gained popularity among serious runners and athletes. For starters, NordicTrack is a tried and tested brand. Though it was established in the 1970s, it started making treadmills in 1998. But apart from its years in the industry, NordicTrack is also known for its innovations.
Their treadmills have iFit compatibility, a large touchscreen, and features that can make your workout a bit more challenging than other treadmills. It comes with programs that focus not just on running but even on strength conditioning and yoga.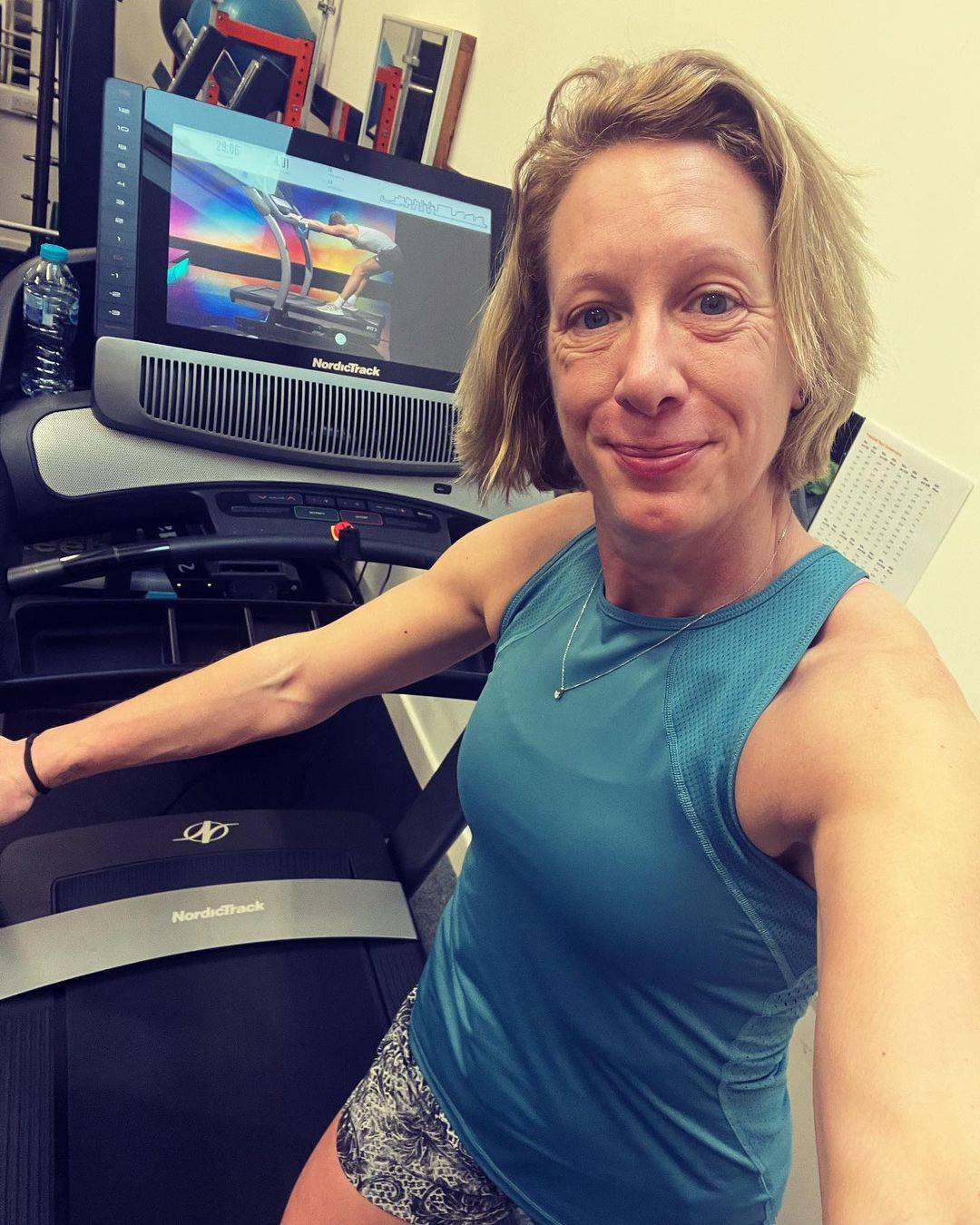 Also, if you're going to take a closer look at NordicTrack vs Peloton treadmill options, the former comes with a more affordable price point. While some Peloton treadmills are sold for more than $4,000, you can already get yourself a NordicTrack treadmill for less than $2,000. On top of that, Nordictrack offers financing options. Qualifying customers can choose terms from 6-39 months with 0% Annual Percentage Rate (APR). It means you don't need to pay extra if you want a more convenient payment option.

The only downside with Nordictrack treadmills is the fact that it is hard to put together. Just like other commercial-grade treadmills, it's a good idea to pay a professional to do this for you.
Our Recommended Nordictrack Treadmill
For those who are considering a NordicTrack Treadmill, we highly suggest the NordicTrack EXP 7i. It offers a good price point for those who don't want to commit to more expensive options . You get an incline range of up to 12% while it is powered by a 2.75 Continuous HorsePower (CHP) commercial motor. Between peak horsepower and continuous horsepower, CHP is a better measure if you want to know more about the motor's ability for sustained performance.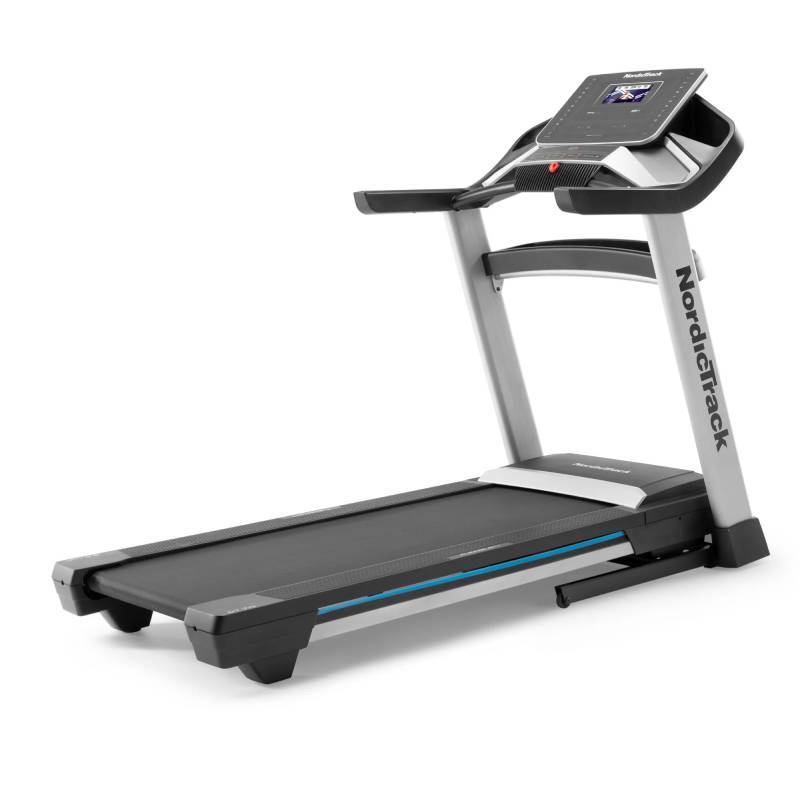 What Is Peloton Treadmill?
Peloton was founded in 2012. Its first products were indoor exercise bikes before it eventually diversified to treadmills. Its indoor exercise bikes stood out mainly because of their touchscreen display giving users the chance to watch fitness classes while working out.
Its built-in touchscreen has been carried over to its treadmills allowing users to access on-demand classes and other immersive workout experiences.
In 2020, the brand had a surge in its sales as more people were staying at home because of the COVID-19 pandemic. From 2 million subscribers in 2019, its users jumped to 4.4 million by the end of 2020. When the pandemic was in full swing in 2020, Peloton had a 172% jump in its Q4 revenue.
How is Peloton treadmill different from other treadmills? For runners, it comes with a wide array of challenging workouts. In addition to this, it offers unique designs in its treadmills. For instance, its slat belt allows users to run more comfortably compared with other products that use typical treadmill belts.
However, the available workouts are still focused on running and walking. If you're looking for some serious strength programs, the Peloton treadmill may not be your top choice.
Another thing that makes Peloton different from other brands is its price point. Peloton is known for its expensive products.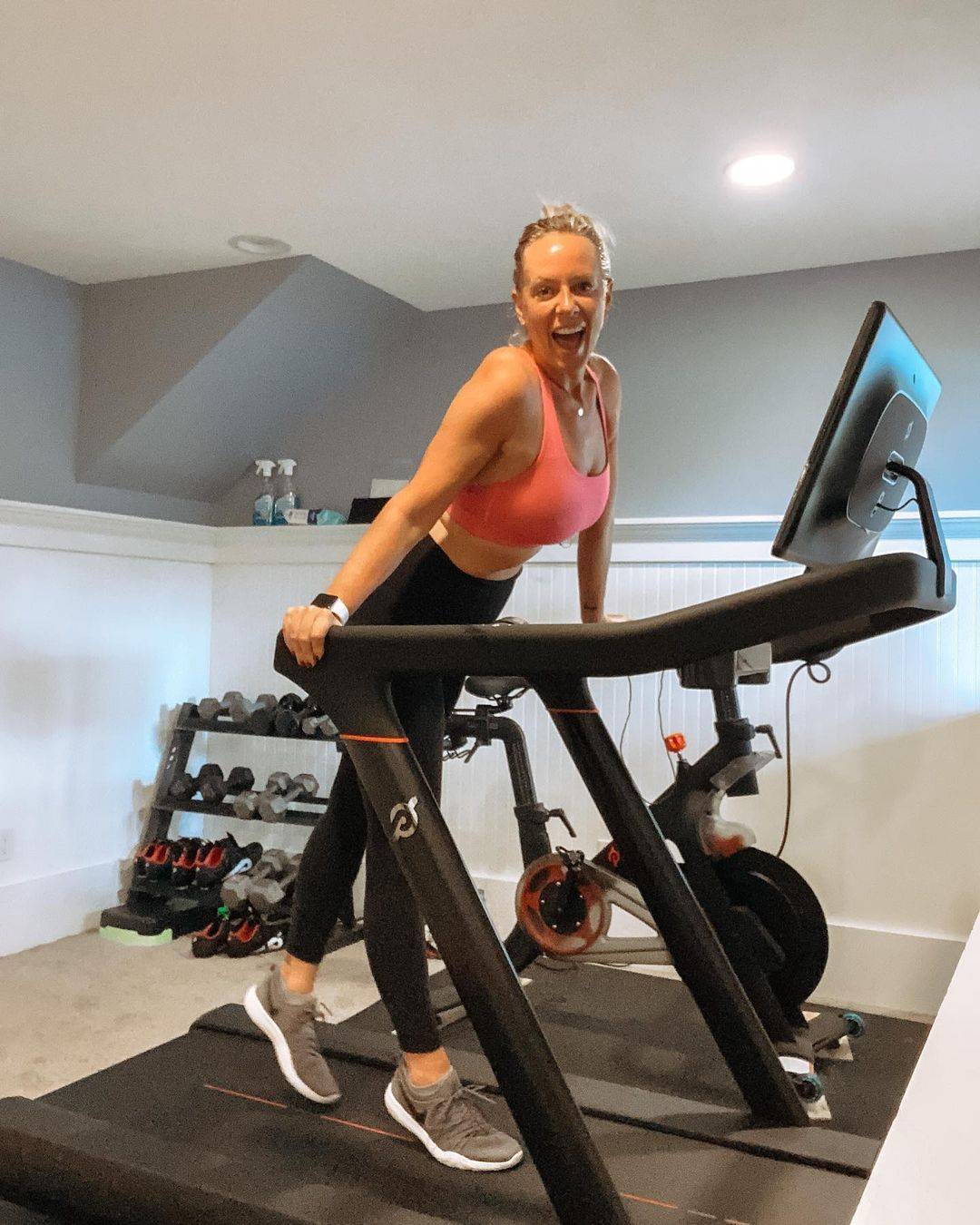 The Tread + costs almost twice than the Tread. For those who can't cough up thousands of dollars in one go, Peloton offers special financing options. You could be paying a small amount for 43 months with a 0% interest rate. However, the catch is that you will have to qualify before you can avail of this option.

Both the Tread and the Tread + have been recalled in 2021. The good news is that the company was proactive when it came to listening to their customers and improving the designs of their treadmills. Today, both Tread and Tread+ offer a better running experience to its users. On top of that, customers can receive the best customer service if they ever encounter anything with their unit. Just let them know and they are going to find a way to keep in touch.
Our Recommended Peloton Treadmill
We highly recommend Tread for those who are looking for a Peloton treadmill. Comparing Peloton Tread vs NordicTrack treadmill options, it comes with a reasonable price plus features that can challenge those who are serious about running or walking as their cardio workout.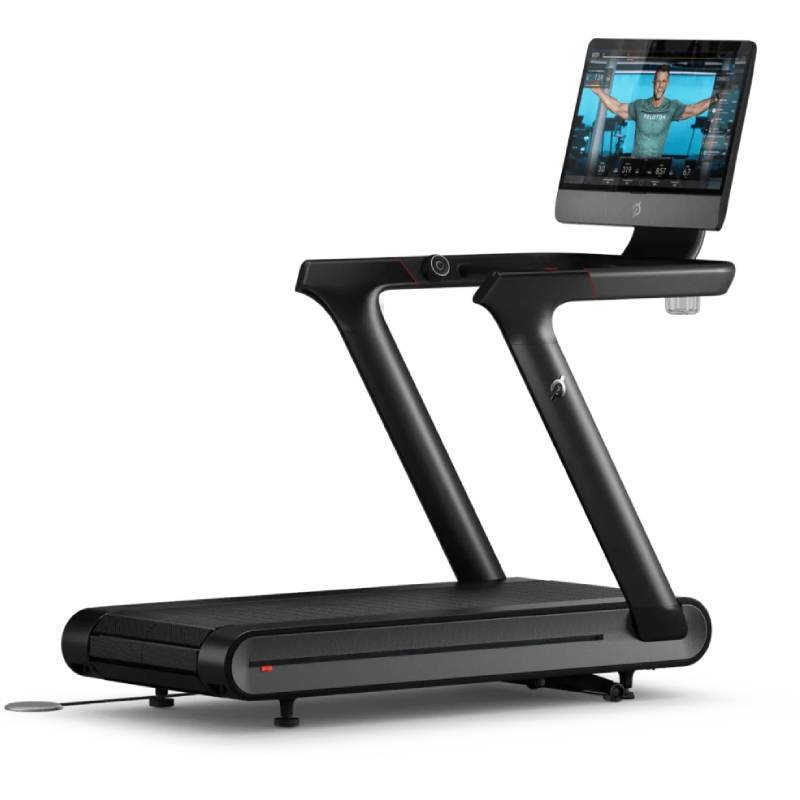 Nordictrack Treadmill vs Peloton Treadmill Comparison
Still having a difficult time deciding whether to choose Peloton or NordicTrack treadmill?
To have a better idea when choosing your high-end treadmill, we'll compare top NordicTrack and Peloton treadmill models in different categories.
When it comes to choosing your treadmill, it is important to always take a closer look at its overall construction.
The Peloton Tread, Tread+, Nordictrack 2950, EXP 7i, and the X22i are all made of high-quality materials. However, we find the Tread+ to stand out the most in terms of construction and build.
The only downside with the Tread+ is that it is bulky. You will need to have a high ceiling in your room if you ever decide to go with the Tread+. In addition to this, you want to have a stable surface given that it weighs more than 400 pounds. The next best choice as far in terms of design is the NordicTrack X22i.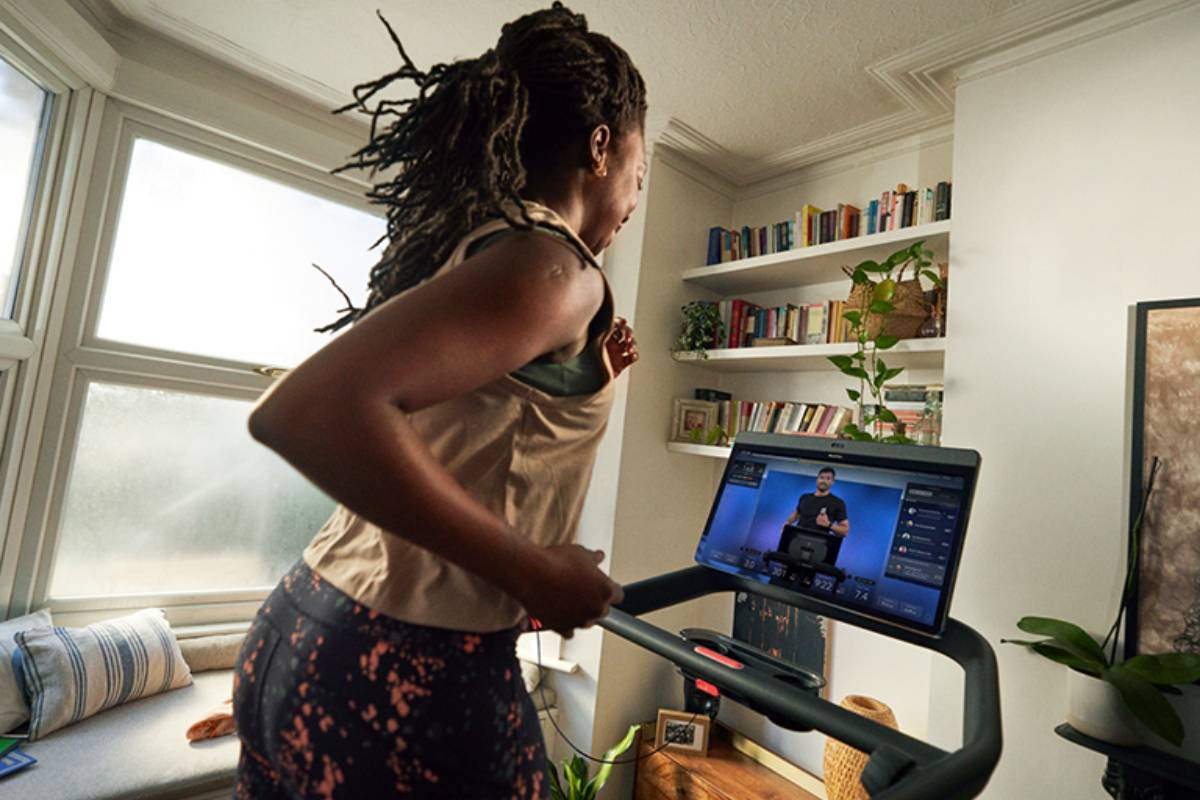 The next thing that you need to consider is comfort. Whether you're running for 30 minutes or more than an hour every day, comfort is something that you should never overlook. Some treadmills can cause injuries such as plantar fasciitis, tight hips, and lower back pain.
So which of these Peloton and NordicTrack treadmills offer the most comfortable running and walking experience? The Tread feels more cushioned compared to running on concrete thanks to its shock-absorbing belt. However, the Tread is still not as cushioned compared to the Nordictrack 2950, X22i, or Peloton Tread+.
Peloton Tread+ comes with improved cushioning technology that caters specifically to runners who can't run on concrete because of their existing injuries.
As for the NordicTrack treadmills, these models have what they call FlexSelect Cushioning technology. This promotes joint protection as it reduces the impact on knees and other joints when you walk. Regardless if you choose the EXP 7i or the more expensive models, NordicTrack offers the same level of comfort to its users.
Peloton is known for having large touchscreen displays. Imagine having a 32-inch display on your treadmill. On the other hand, Nordictrack treadmills usually have a 22-inch monitor.
Then, you also have the speakers. The Nordictrack X22i and 2950 both have 3-inch speakers found at the console while the Peloton Tread and Tread + use a front-facing soundbar with two woofers and four speakers.
Though these features don't affect your running per se, it helps keep you entertained especially during the latter part of your program when lactic acid buildup is already begging your body to stop.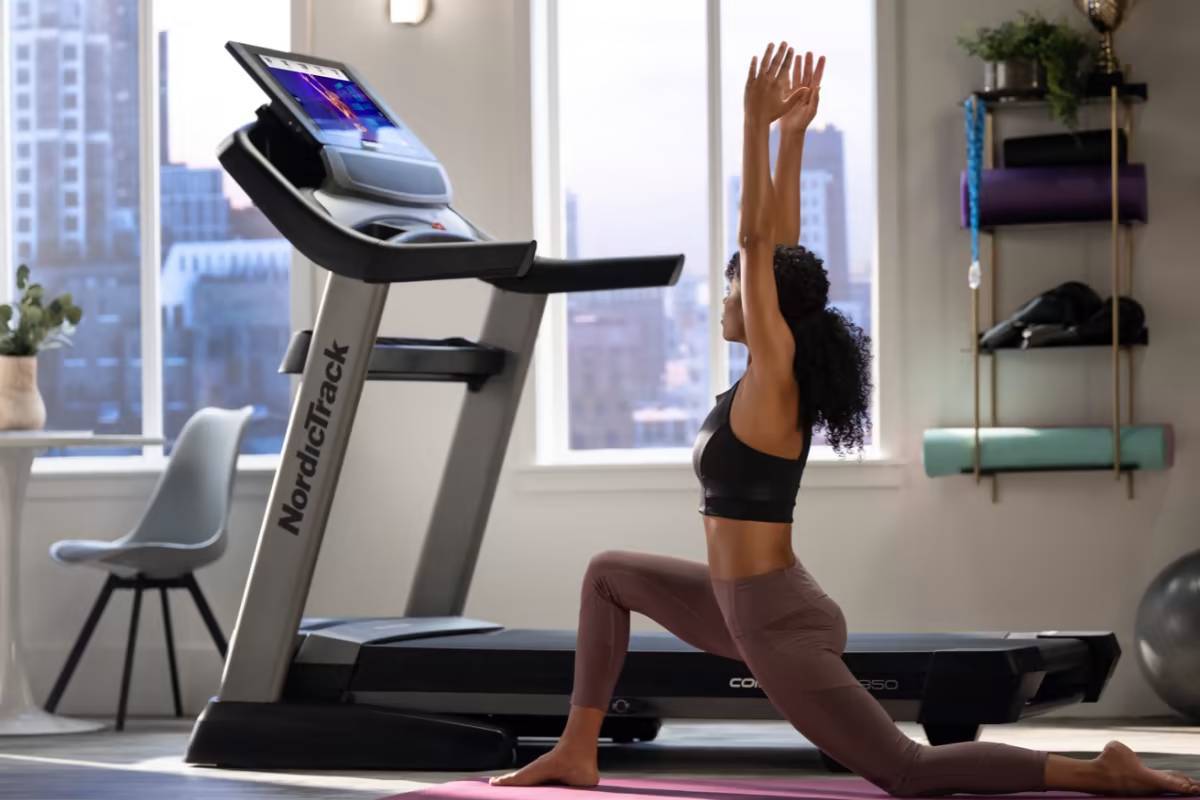 Your home gym or commercial gym's space is an important consideration whenever you're buying exercise equipment. The same goes for treadmills. To help you decide, we've organized each treadmill's dimensions. However, keep in mind that these treadmills are known for being bulky and heavy at the same time.
NordicTrack Treadmills:
NordicTrack EXP 7i: 73" L x 35.75" x 67.5 H ; Weight: 207 pounds
NordicTrack 2950: 79.5" L x 39.2" W x 66.6" H; Weight: 350 pounds
NordicTrack X22i: 70.2" L x 39.6" W x 69.7" H; Weight: 425 pounds
Peloton Tread: 72.5" L x 36.5" W x 72" H; Weight: 455 pounds
Peloton Tread+: 72.5" L x 36.5" W x 72" H; Weight: 455 pounds
As a rule of thumb, make sure that you are going to have a clearance of around 8 feet from the floor to the ceiling. Plus, you should make sure that it is installed on a sturdy surface.
Apart from the actual weight of the treadmills that we've covered, it is also important to consider the prescribed weight limit of each treadmill. Some users who purchase treadmills are individuals who are looking to lose weight. Unfortunately, not all treadmills are built the same. Based on their specs, Tread+ is the best choice for individuals who are over 400 pounds.
NordicTrack EXP 7i: 325 pounds
Peloton Tread: 297 pounds
Peloton Tread+: 455 pounds
NordicTrack Commercial 2950: 300 pounds
NordicTrack Commercial X22i: 300 pounds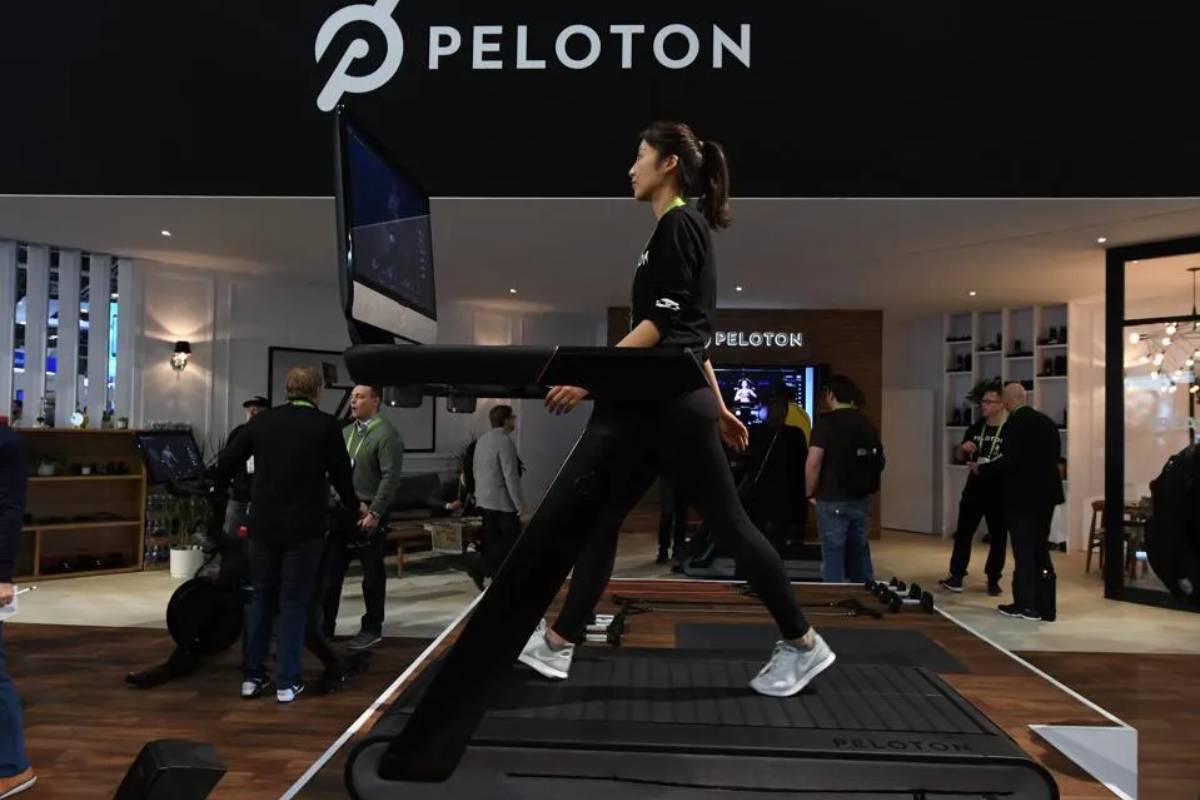 Another important consideration when it comes to choosing your high-end treadmill is your budget. In the long run, buying your own treadmill is a good deal, especially if you're a serious runner. Unfortunately, not everyone is willing to pay such a hefty price for a home treadmill.
For those who can't pay thousands of dollars in one go, good thing there are financing options from both Peloton and NordicTrack. You could be paying a small amount every month for as long as 43 months with 0% interest. However, customers need to qualify before they can avali of the financing options from NordicTrack and Peloton.
Whether you're a full-time professional athlete or just someone who happens to be looking for a way to stay fit without even leaving your home, modern treadmills can help you with your fitness goals.
A Peloton treadmill usually comes with workouts that center on running and walking. It also comes with other classes such as strength training and even yoga. However, keep in mind that Peloton's focus is still running and walking. We find its strength and conditioning programs a bit basic and mediocre.
Peloton comes in as a good choice for beginners too. If you're planning to run your first 5K, it comes with curated programs that can help you build your cardio and strength from the ground up.
If you think that Peloton treadmills are already intense, we find the NordicTrack treadmill programs and features to be a bit more challenging.
For instance, both the X22i and 2950 have an incline range of up to 40%. That will help you mimic climbing steep trails or running uphill. Not only that, the X22i even comes with a decline feature allowing users to simulate how they are walking or running on the road minus the stress of running on pavement.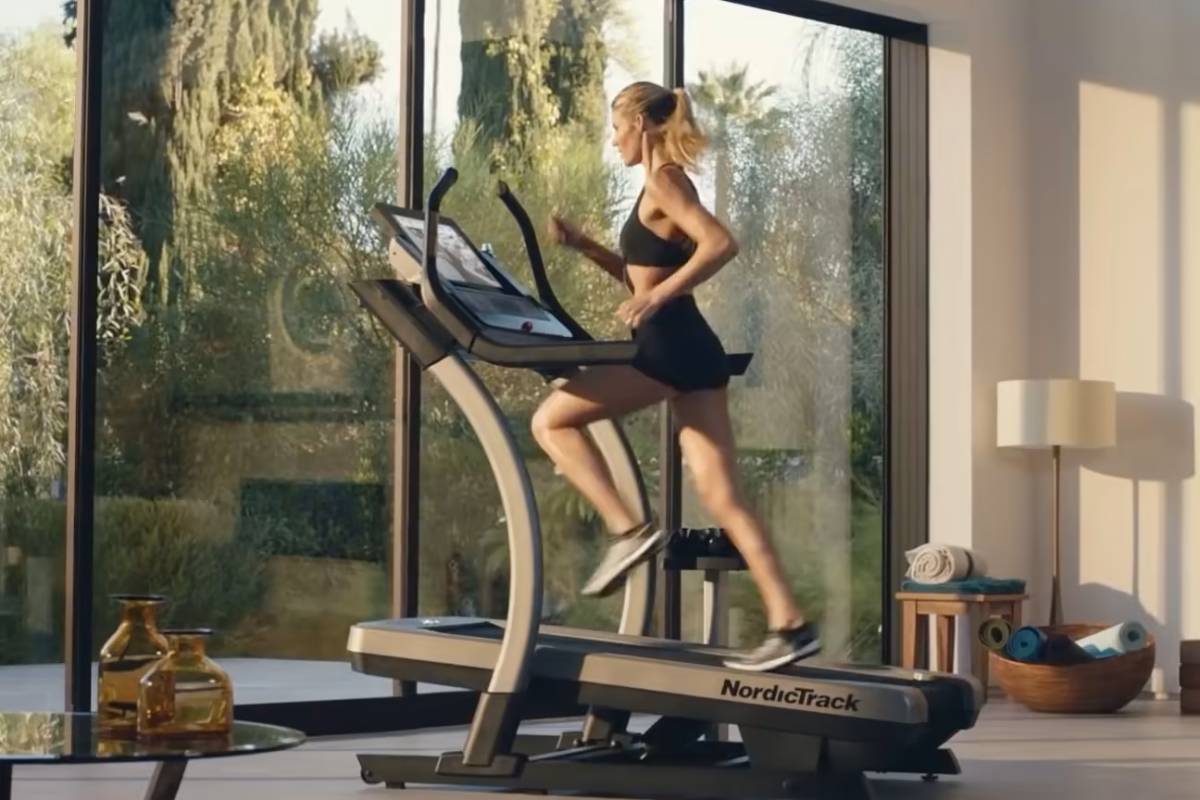 In addition to this, NordicTrack comes with more diverse strength and conditioning programs. With its iFit compatibility, you can enjoy workouts that can make a big difference not just in your cardio but even in your explosiveness and strength.
It comes with interval training wherein you switch from high-intensity and low-intensity exercises, perfect for those who want to build their cardio and speed. Users can also try the hill training feature that simulates both uphill and downhill terrains. And if you're running a marathon, you can choose its endurance training.
For the Nordictrack X22i, EXP 7i, and 2950, the heart rate monitor is located on its handlebars. It monitors your heart rate once you hold them.
The Peloton Tread and Tread+ use LED lights to monitor the user's heart rate. It works when the user places his or her hands on the sensor right in front of the Tread and Tread Plus console. These treadmills all have Bluetooth compatibility if you wish to use a separate heart rate monitor for a more accurate reading.
Treadmills occupy a large amount of space in your home gym. In some cases, this is the reason some people are hesitant to buy one. If you only have limited space, choosing between Peloton and NordicTrack is a no-brainer.
Peloton treadmills don't have any space-saving capability. On the other hand, NordicTrack X22i, EXP 7i, and 2950 all have space-saving capabilities. Users have the option to fold the treadmill vertically when it is not in use. This also makes it easier to clean the floor.
Last, but not least, you will have to consider safety. Unfortunately, both Peloton Tread and Tread+ have cases of injuries. Peloton had no other choice but to recall and improve the design of Tread and Tread+.
We're not saying that you should stay away from Peloton completely. However, this is a good consideration when choosing your treadmill especially if you have kids and pets at home.
The NordicTrack and the Peloton treadmills that we've featured all have safety precautions in place. For one, these treadmills gradually increase in speed and incline giving you time to adjust.
All these treadmills have a safety key that users can attach to their clothes while they are working out. Its purpose is to hit the stop button in case the user loses his or her balance.
Also, there's the automatic shut-off feature that turns the machine off after a period of not being in use. This prevents kids from playing with the unit. Then, there is also the emergency stop button that can stop the belt immediately.
Is Nordictrack Better Than Peloton Tread?
The NordicTrack offers a better price point on its products. You can already enjoy a high-quality treadmill for half the price of the Tread.
In addition to this, despite being in the business for decades, it was Peloton that has a history of endangering its users. On top of that, NordicTrack comes with iFit compatibility that matches a variety of fitness enthusiasts from serious athletes to hobbyists.
Who Is Peloton's Biggest Competitor?
With its array of high-end treadmills and other exercise equipment, NordicTrack is the biggest competitor for Peloton today.
Peloton only started in 2012 while NordicTrack was established in the 1970s and started making treadmills in the late 90s. Plus, NordicTrack offers a variety of products that can cater to users with different budgets and fitness goals. On the other hand, if you look at Peloton treadmills, their focus is mainly just walking and running, lacking in the strength and conditioning department.
Is It Worth It to Get a Peloton?
Peloton is a good brand. Their product comes with great features that can meet the requirements of certain fitness enthusiasts. However, the brand is known for being pricey. The good thing is that you can have financing options if you think that spending thousands of dollars on a Peloton treadmill is impractical at this point.
Both Peloton and the NordicTrack treadmills are among the best options in the market today. But to have the best value for your money, try to assess each treadmill and see which one gives the best experience. So what do you think of these treadmills? Share your thoughts and leave a comment below!
Peloton revenue surges as pandemic boosts demand for fitness equipment // Reuters: https://www.reuters.com/article/peloton-results-idUKL4N2G73O0
Flexible payment plans that work for you // Onepeloton: hhttps://www.onepeloton.com/financing
Peloton Recalls Treadmills After Injuries and a Child's Death // Nytimes: https://www.nytimes.com/2021/05/05/business/peloton-recall-tread-plus.html
Peloton Tread Vs Tread+: Will The Controversy Or Features Win Out? // Garage gym reviews: https://www.garagegymreviews.com/peloton-tread-vs-tread-plus
Is Home Gym Worth The Investment Or Gym Membership? // Dmoose: https://www.dmoose.com/blogs/workout-training/home-gym-vs-gym-cost
My name is Ihor and I have been a professional weightlifter since 1996. With over 20 years of competition experience, my resume includes European Champion in 2009 and the silver medalist at 2011's Senior World Championships – 105kg division.
I competed at the 2008, 2012 and 2016 Summer Olympics.
After hanging up my own competitive lifting shoes, I decided to share my huge background as a coach. I am currently coaching multiple athletes who are competing at national and international competitions.