Whether you're building a home gym or a commercial one, treadmills are necessary and useful. If you're out shopping for a treadmill, there are multiple factors that you must put into consideration. Durability, weight capacity, etc., are all important questions. But you must ask yourself, "How much does a treadmill weigh?"
How Much Does a Treadmill Weigh? Treadmill weight ranges from 40 pounds for a basic manual treadmill to 500 pounds for a high-end commercial one. How heavy treadmills are depends on their size, dimensions, motor, belt, and the material of their frame.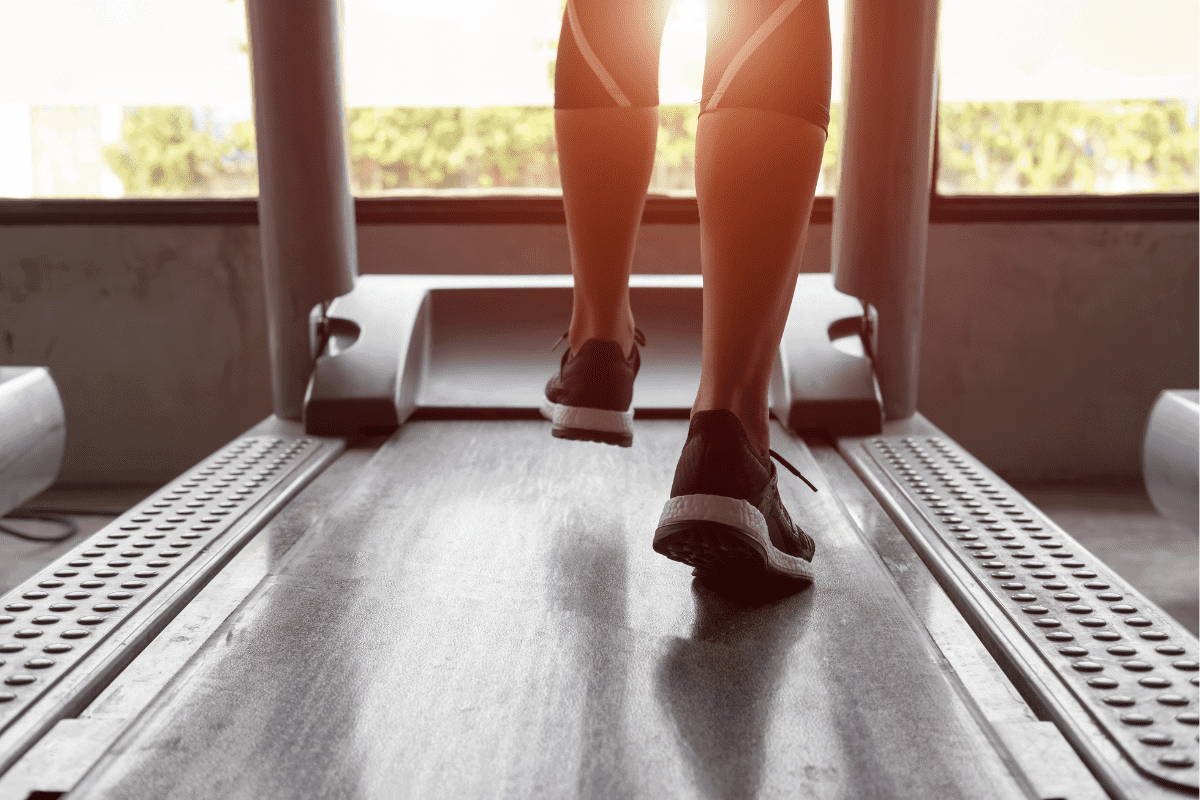 How Much Do Treadmills Weigh?
Treadmills come in a wide range of sizes and functionalities. Even though these two don't seem interlinked, they both greatly affect the final weight of a treadmill.
While manual treadmills can weigh as little as 40 pounds, premium commercial-use ones can reach weights up to 450-500 pounds. Although, the average weight of a treadmill is usually around 200-250 pounds.
When deciding which treadmill to invest in, you must decide what purpose you want to use it. Buying a 450-pound commercial treadmill for your home will take up a lot of space and be a problem to relocate.
On the other hand, if you buy a 60-pound manual treadmill for commercial purposes, it won't be able to cope with heavy-duty use and will soon break down or have maintenance issues.
Broadly, there are four different types of treadmills, all of which have their weight range. So how heavy are treadmills? Let's find out
1. Manual Treadmill (Approx 60 Pounds)
Manual treadmills are the lightest ones available in the market. Their average weight is about 60 pounds, but you can find one as light as 50 pounds.
Their decreased weight also means reduced functionality and limited durability. As the name suggests, manual treadmills don't have a motor attached, making them much lighter.
It is important to note that since they're operated manually, they don't come with built-in programs or screens.
Their weight capacity is about 200 pounds, so these treadmills are best for moderate/lightweight individuals. They're good for regular walking but unsuitable for fast jogging or sprinting cardio.
The treadmill's light weight makes it easy to move around the house, and its compact size means you can even fit it in the corner of your room. Since they don't have the added features like the motorized treadmills, they're also much cheaper, making them great for those on a strict budget.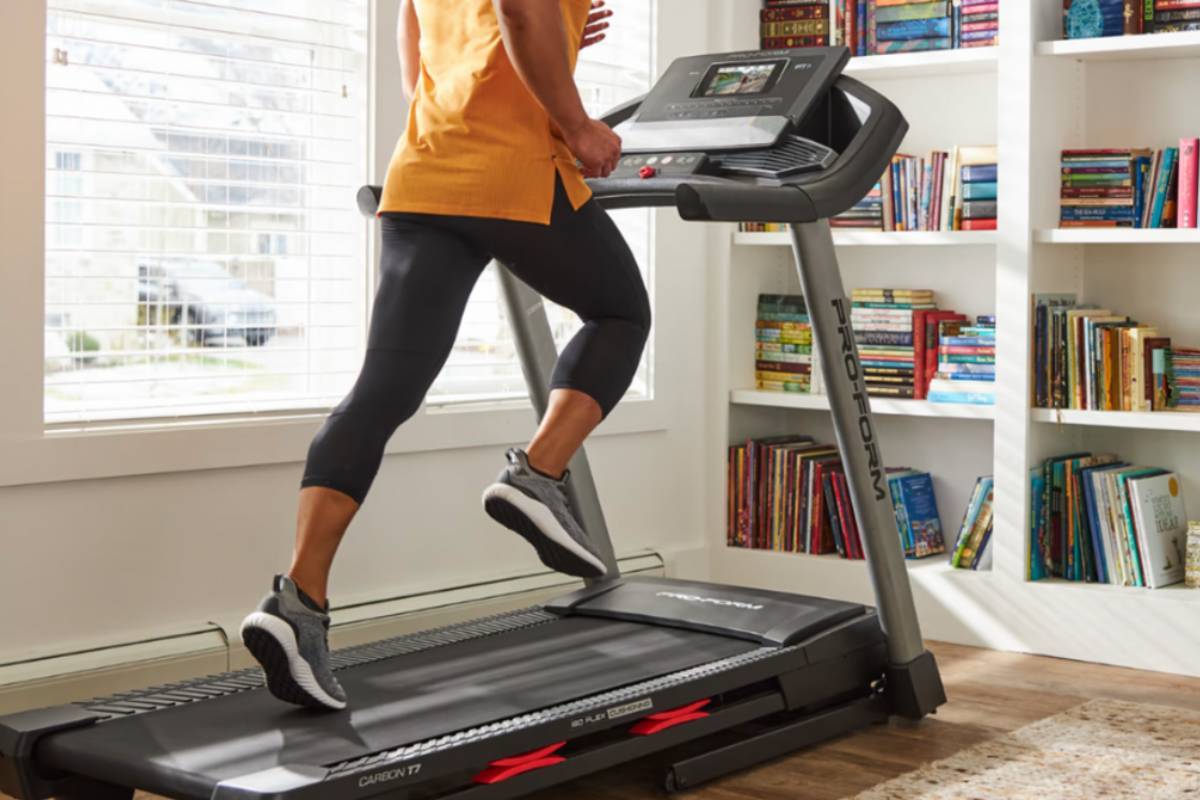 2. Folding Treadmill (Approx 180 Pounds)
Folding treadmills are great for users with limited floor space within their homes or even offices. These treadmills are unique because of their foldable deck that you can easily reduce to half its size.
Since these treadmills need to be stored or moved around constantly, they weigh less than most regular motorized treadmills.
They also come in a wide weight range and both manual and motorized options. As mentioned above, if the foldable treadmill is manual, it will be significantly lighter in weight. On the other hand, motorized foldable treadmills will be comparatively heavier. Although, recently many companies have come out with lightweight foldable motorized treadmills.
3. Motorized Treadmill (210-250 Pounds)
The third and most popular type of treadmill is the motorized one. These normally weigh between 210-250 pounds and are great for home use. They have a motor and often contain a screen with inbuilt programs and preset workouts. They often have a heart rate monitor, a calorie counter, and a workout timer among other options.
Since they're comparatively heavier than the previous two options, they also have a higher weight capacity. Motorized treadmills can usually accommodate weights up to 300 pounds, easily. They also have a sturdier frame, making them more durable. This means that you don't need to worry about maintenance constantly.
You can set your preferred speed in miles-per-hour and your desired incline angle before or during your workout. Most motorized treadmills come in 10 different incline options.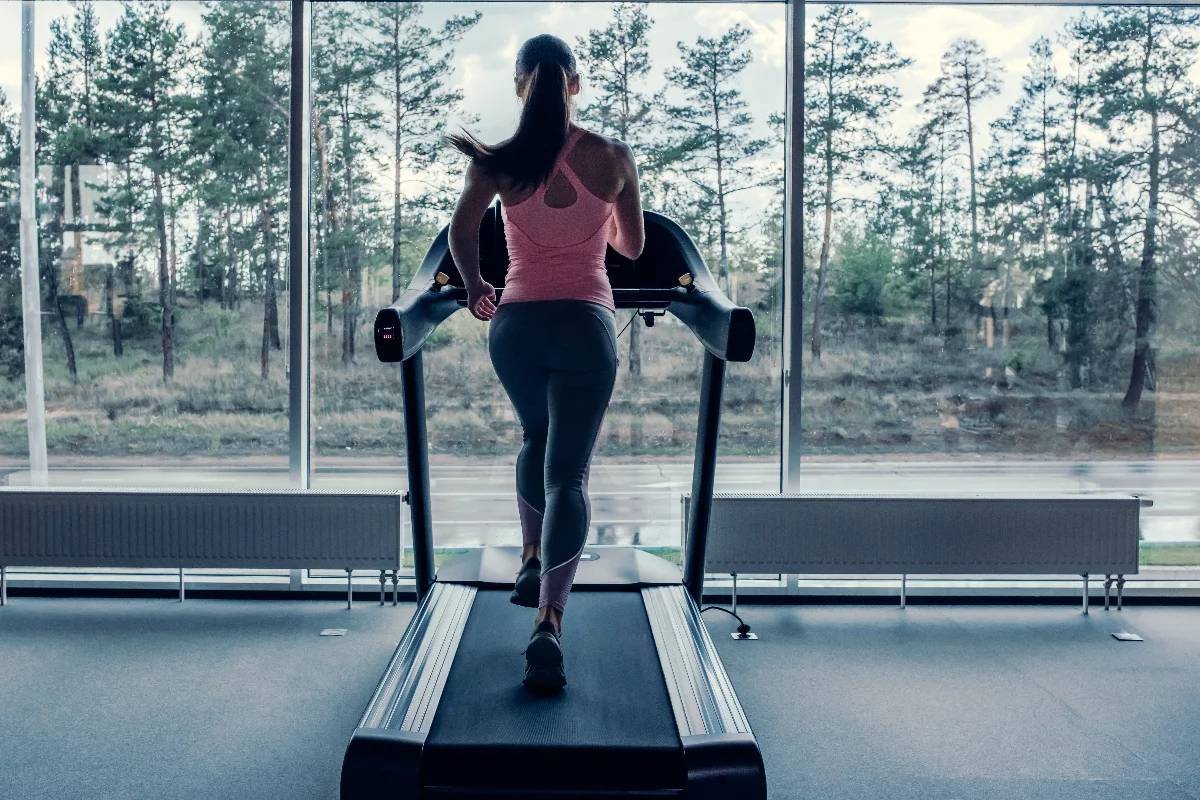 4. Commercial Treadmill (300 - 500 Pounds)
These treadmills are best for commercial use within gyms, physiotherapy clinics, and fitness arenas. They are undoubtedly the heaviest machines on the market, with the average treadmill weight reaching 300 pounds. But this weight isn't a huge drawback since you don't need to relocate treadmills within a gym constantly.
Since commercial treadmills are used constantly compared to home treadmills, they're much more durable and require little maintenance. Heavy-duty motors are attached to cope with the extra use, making them much more expensive. It's rare to find these within houses due to their high price, heavy weight, and larger size.
Whether you or your client wish to brisk walk, jog, or make an Olympic sprint, you can rest assured that your treadmill will stay sturdy in its place.
Different Treadmills and Their Weights
When it comes to treadmills, there are multiple brands in the market. But it's best to opt for trustworthy brands that are known to produce quality running machines. Nordictrack, Peloton and ProForm are the big guns when it comes to treadmill manufacturing.
Here's a comparison of the most common treadmills and their weights.
How Much Does a Nordictrack Treadmill Weigh?
You can't think about buying a treadmill without considering Nordictrack. For years, the brand has made high-quality treadmills and has a wide range of options. The NordicTrack treadmill weight varies based on the model, build, and features.
Popular commercial treadmills by this brand weigh between 340-350 pounds. In contrast, those with an incline feature are significantly heavier. The X22i and X33i weigh a massive 505 and 462 pounds, respectively.
They also have lighter EXP treadmills, such as the Elite 1000, that weigh around 220 pounds.
How Much Does a Peloton Treadmill Weigh?
Peloton has come out with the most well-equipped treadmill on the market. It weighs 290 pounds and has a wide range of features. The Peloton treadmill lets you choose between different workout regimes and has a strength training option.
How Much Does a Proform Treadmill Weigh?
Another popular brand for treadmills is ProForm which caters to a wide range of consumers at different price points. They've come out with the lightest motorized tread, weighing only 125 pounds. Other standard ProForm treadmills weigh between 220-270 pounds.
Top 4 Factors That Affect a Treadmill Weight
To know how heavy are treadmills, you must first understand what they're made of. The type and size of the motor, the quality of the belt, and the material of its frame are all principal contributing factors to the total weight of any treadmill.
The treadmill's weight is substantially affected by the type of motor within it. The motor alone accounts for 50-60 pounds of the treadmill's total weight. This is why manual treadmills are so light - they lack a motor.
The size of the motor also varies among different treadmills. A heavier treadmill will likely have a heavy motor since it requires more power. Further, the greater the horsepower on the motor, the heavier it will be.
We can broadly classify treadmill motors into two categories, i.e., peak power motors and continuous duty motors.
A peak power motor shows the treadmill's maximum horsepower. This means that as the running speed increases, the motor's power also increases.
The horsepower isn't a measure of the treadmill's maximum speed for continuous-duty motors. Instead, it shows the treadmill's ability to maintain a constant speed. This means that regardless of the treadmill's speed, the motor will run at the same horsepower.
Continuous-duty motors are usually heavier since they must work extra to maintain horsepower and speed. They're also made from industrial-grade steel or titanium to bear the excess heat generated.
A treadmill's frame is the entire treadmill minus the belt and motor. This makes it the primary contributor to the final weight of the treadmill.
Treadmills with an aluminum frame are the lightest, but they aren't as durable. On the other hand, those with a heavy-duty steel frame are the heaviest. These are much more durable and great for sprinting and constant commercial use.
Although the first two materials are the most widely used, titanium is the best material for treadmills. It's 60% heavier than aluminum, making it more durable, but 45% lighter than steel, making it easy to move around. Titanium treadmills, therefore, cost much more than regular ones, but if you've got the budget, this is one area I'd recommend you invest in.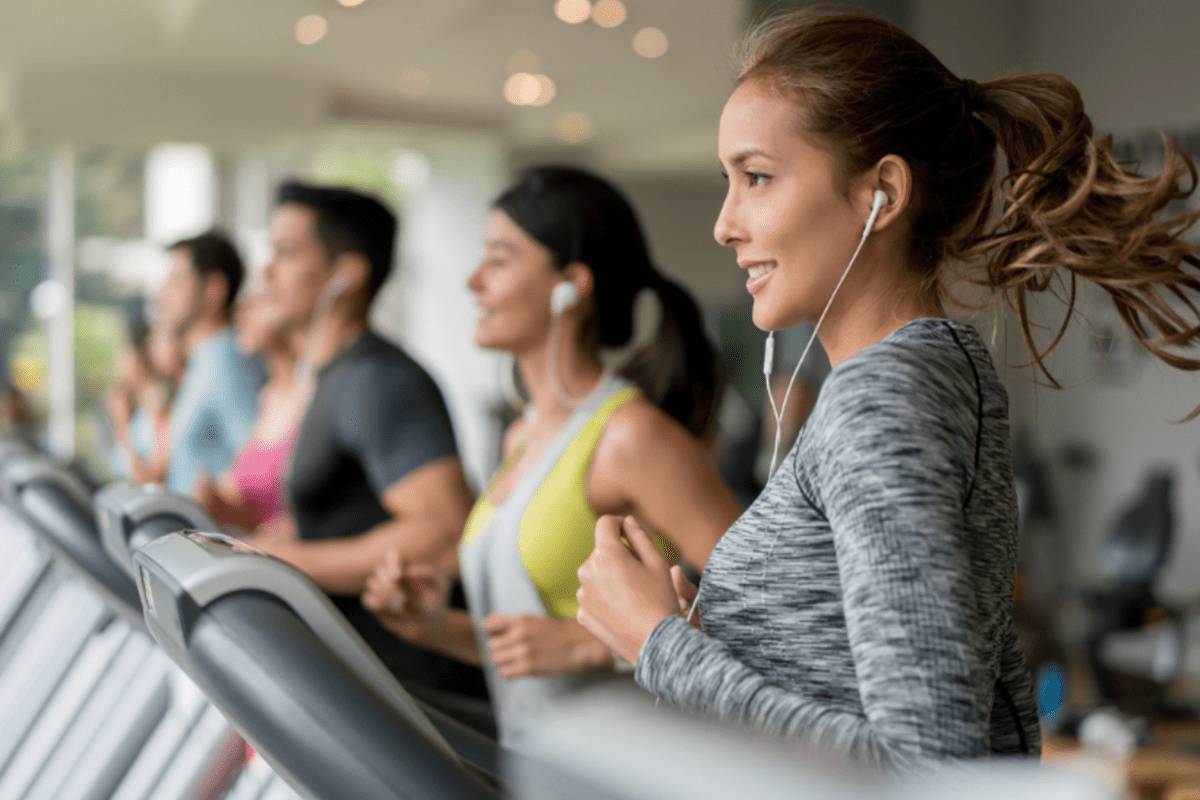 Treadmill belts are either made from PVC or rubber. PVC is lighter than rubber, meaning a treadmill's weight with this belt is comparatively lower than with a rubber one.
Some treadmills have curved belts that make the workout more challenging for an athlete. These curved belts pack more material, contributing to a heavier overall weight of the treadmill. Conversely, flat belt treadmills are lighter since they hold less material.
Treadmills with an incline option are usually heavier since they have added parts to them. The extra steel and machinery required to make the treadmill incline, add a significant amount to the total weight of a treadmill.
On average, any treadmill with an incline feature will be 30-40 pounds heavier than the same one without an incline.
Our Treadmill Recommendation
Schwinn 810 treadmill is a time-proven indoor running machine that will help you stay active each day without the necessity to attend a gym. You'll get all-inclusive cardio training to pump up your heart rate in different intensity zones and boost your overall stamina for long distances.
It comes with an LCD display that features 16 built-in training programs. This machine is highly interactive: you can sync it with the Explore the World application which gives you endless opportunities to diversify your running session. You can switch to real-life scenes mode and choose any destination with the unique terrains you like most.
Also, it's possible to track your training stats, by linking the app to your device. So, you can make considerable progress in a short time and save your metrics on your phone or tablet.
The console also has 3 adjustable speed fans that will keep you cool during the most intensive training.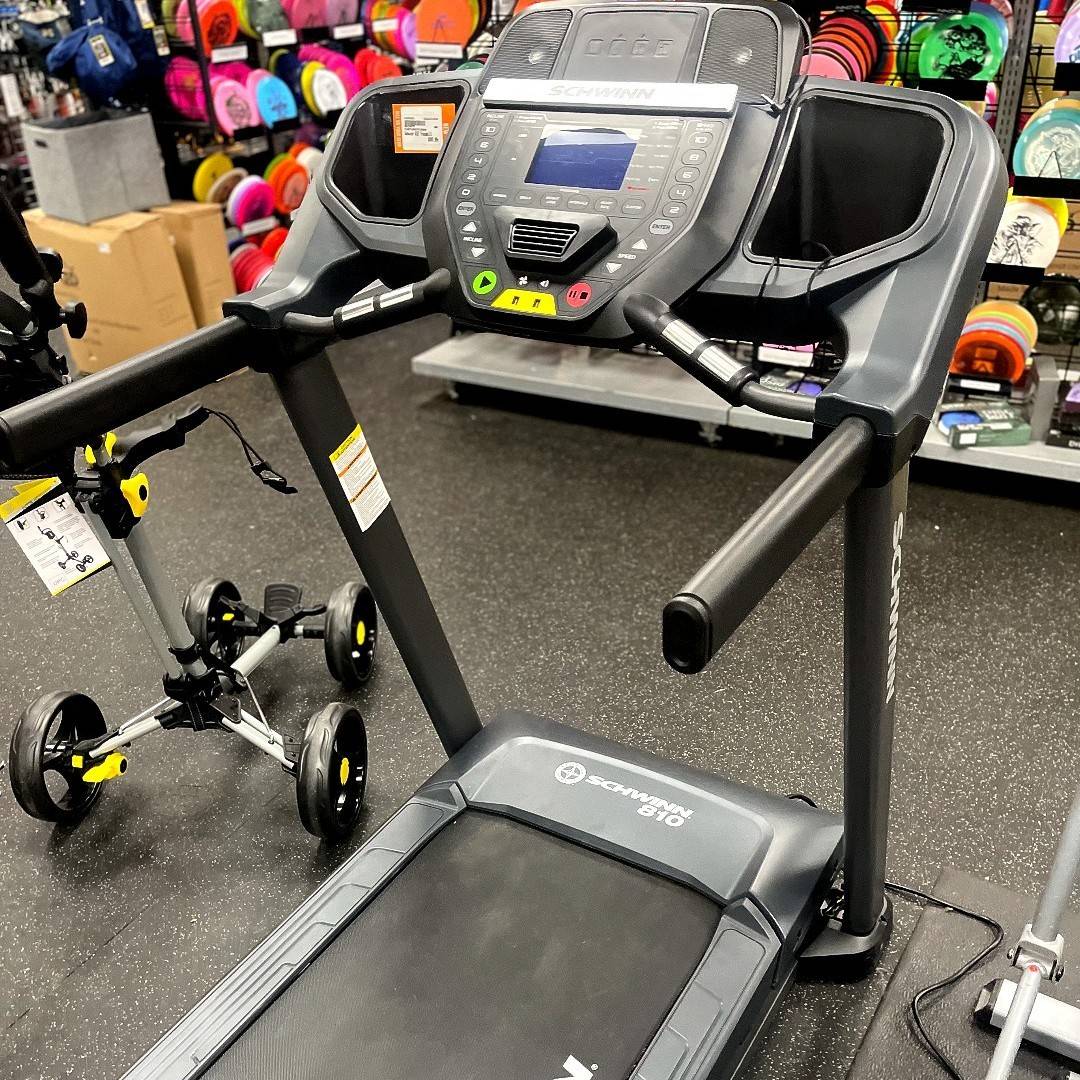 The treadmill weight is 155 lb, comes with a 20" x 55" running belt, and has a speed range of 0-10 mph enabling you to change your pace from jogging to a speedy run. Moreover, you can challenge yourself by switching the resistance level due to the option to set a maximum incline of 10%.

It's equipped with the SoftDrop folding design: you can fold it easily and store it without taking up much space. Also, the SoftTrack cushioning system is designed to minimize impact, so you can be sure about secure running for your knees and joints.
To sum up, this treadmill will fit runners of all levels and physical conditioning. It'll come in handy to facilitate your performance and improve your health state generally, and also get you prepared to any running marathons.
How Do You Move a Treadmill?
Most treadmills have attached wheels that make them easy to transport, regardless of their heavy weight. Just ensure that your treadmill isn't plugged into any socket and that the safety key is secured by tape. so that it doesn't fall off during transportation.
Can I Lift a Treadmill by Myself?
This primarily depends on your weight-lifting capacity, but it's recommended not to lift weights over 50 pounds yourself. Some manual ones that weigh around 60 pounds can be lifted by a single person. But since treadmills can weigh up to 500 pounds, lifting one yourself is not a good idea.
How Do You Transport a Treadmill in a Car?
When transporting a treadmill over long distances, it's best to cover it in bubble wrap to avoid any scratches or damage due to bumps. Tying it down with ropes is also advisable to ensure it does not move.
Whether you're going to the gym or wish to work out at home, a good treadmill is an absolute must. While treadmills come in various size ranges, an average treadmill for a home can range from as low as 40 pounds, up to 250-300 pounds. It all depends on your requirements.
Treadmills can often cost an arm and a leg, but it's only a one-time investment if you do the right research. Check its frame and belt material and the type of motor used. A good treadmill may cost a little extra, but it'll last you for decades.
When investing in a treadmill, what is the most important factor you consider? Let us know in the comments.
What is Peak Power? // Sunpower: https://www.sunpower-uk.com/glossary/what-is-peak-power/
What is Continuous and Intermittent Duty of Motor? - with Comparison // Electricaldeck: https://www.electricaldeck.com/2022/04/what-is-continuous-and-intermittent-duty-of-motor.html
Titanium Vs Aluminum, What is the Difference? // Dekmake: https://www.dekmake.com/titanium-vs-aluminum/
My name is Ihor and I have been a professional weightlifter since 1996. With over 20 years of competition experience, my resume includes European Champion in 2009 and the silver medalist at 2011's Senior World Championships – 105kg division.
I competed at the 2008, 2012 and 2016 Summer Olympics.
After hanging up my own competitive lifting shoes, I decided to share my huge background as a coach. I am currently coaching multiple athletes who are competing at national and international competitions.