Ever since its invention in the 1900s, the Elliptical machine has been widely accepted for its health benefits. May it be a home gym or a full-scale workout area, you will always find this interesting piece of equipment.
And while people using it for some time know its value, many who are new wonder how long on elliptical to see results they want. Well, we are here to provide the answer to those people.
How Long on Elliptical to See Results?
The answer to how long on elliptical to see results of your workout highly depends on your diet, body fat, workout goals, and exercise intensity. It will also change depending on the time you spend on the elliptical. However, when used correctly, you can expect first visible results in 3-4 weeks. Nothing major, just small changes like better stamina and stronger leg muscles.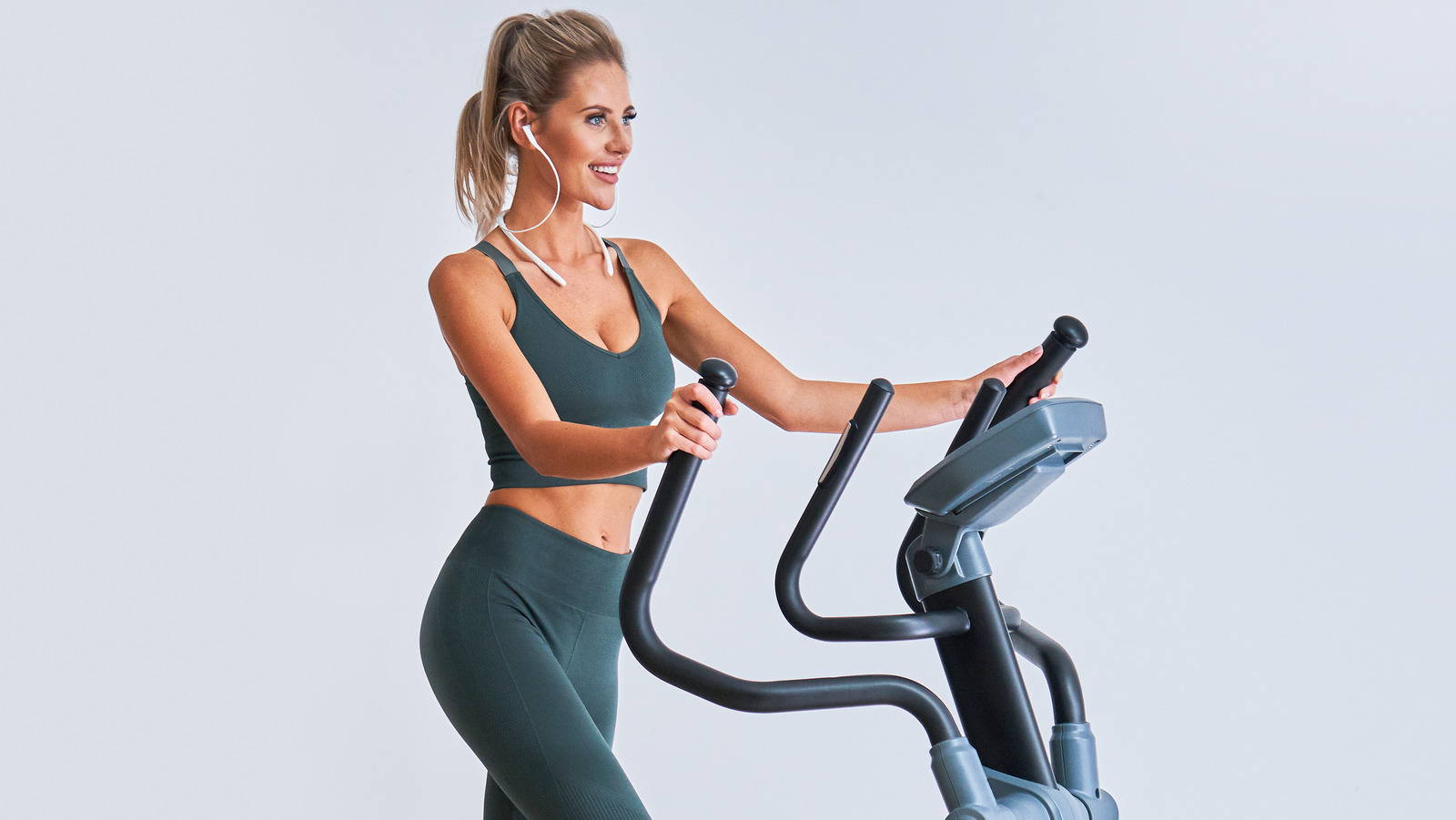 Elliptical machines are highly low-impact type gym machines that are known for excellent yet fast results. The machine is also a good option as it hits both your upper and lower body alike. Not to mention, its pace makes it safer for users of all ages.
And the best part is you can customise the elliptical workout to suit your needs. For instance, if you need faster results, the time you spend on it. Of course, you need to consider your body and stamina before it, but you always have the option. Similarly, if you have less time, you can increase the resistance and inclination.
Talking about the results, an infographic states that an average person using an elliptical can burn around 170-320 calories in just 30 minutes. And these results will be better for people with more body fat. For instance, a man weighing 150 pounds will lose around 154 calories, while a man weighing 300 pounds will lose around 300 calories with the same workout routine.
You can use the elliptical to lose as much as 400 calories with an intense workout. So, 30 day elliptical weight loss results that seem unrealistic may actually be real for you. And the following tips can help you further ensure it.
Most people, when they get on an elliptical, start to depict running or walking motion. It's not wrong, but by doing, you are targeting only a certain set of muscles. Your hamstring and other back leg muscles experience little to no effect. You may achieve the elliptical before and after results, but your legs will still have weak points.
If you want faster and better elliptical results from your workout, do interval training. It means rather than going 30 minutes steady, does a short burst run followed by intervals. Like one minute run at high intensity, then a one-minute interval, and then again a high-intensity minute run. It's called the HITT workout and is one of the best ways to build muscles and stamina faster.
The footings of these machines are designed for low impact and, thus, the whole foot. Using toes while working out on an elliptical will increase stress on the knee and may lead to discomfort or pain. So, place your foot firmly on the pedal and distribute the weight evenly for the best results.
Ellipticals usually come with two sets of handles. There are the outer handles that move and the inner handles that remain stationary.
Another thing, never bend on these stationery handles. Bending while working out on an elliptical can exert stress on your joints and even result in injuries.
What Results Can Be Expected From the Elliptical?
The elliptical workout has a great effect on your body shape, but that's not all it does. Some of the other elliptical workouts results include.
By increasing the resistance and repeating your movements, you put your muscles under constant stress. Your body adapts to it, increasing the supply of both blood and oxygen to avoid cramps and injuries. Thus you get increased stamina.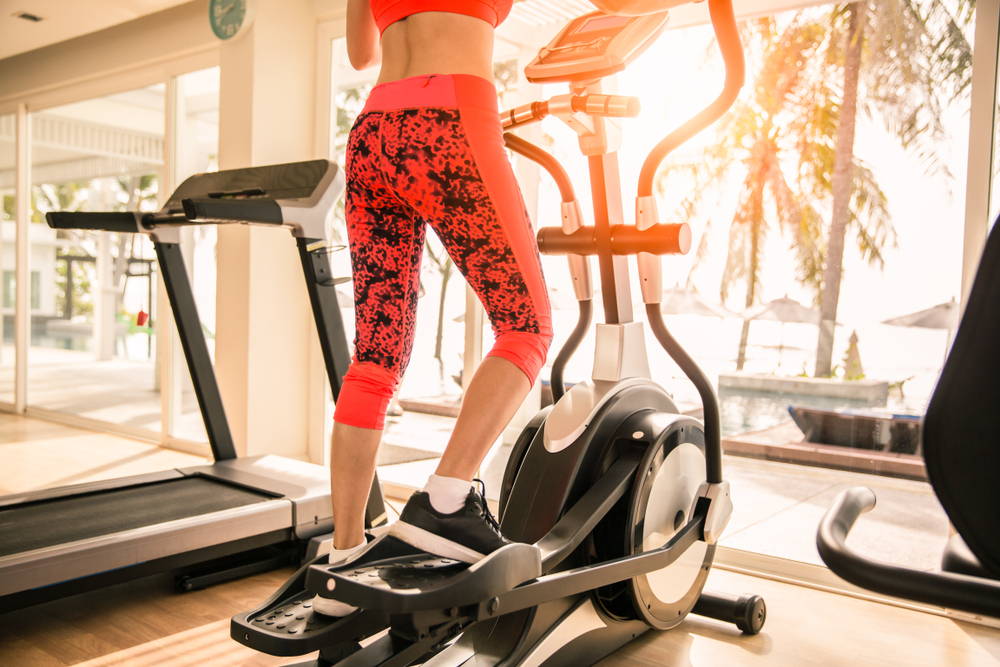 Ellipticals are like treadmills, but with a lot less impact on your knee joints. It can help you build leg muscles, and that includes the muscle group responsible for the knee. There's a whole study stating its advantages of elliptical workout for knees, ankles, and other joints. This study establishes it as a better leg exercise option than a treadmill and jogging.
The thing about these muscles is that you don't just need the motion to keep going, but also a great balance. So every time you use the machine, you strain your core muscles to prevent your body from losing its sturdiness. In fact, if you leave the handles for a couple of minutes, you will experience a direct impact of the machine on your core. Thus, elliptical exercise also helps to build better core control, which in turn improves your balance.
This machine helps you to gradually push your heart and circulation system to enhance the blood flow in your body. It burns the harmful full fat or calories that can block the arteries and veins. And, it helps increase oxygen intake. Thus, your blood pressure normalises, and your heart becomes healthier.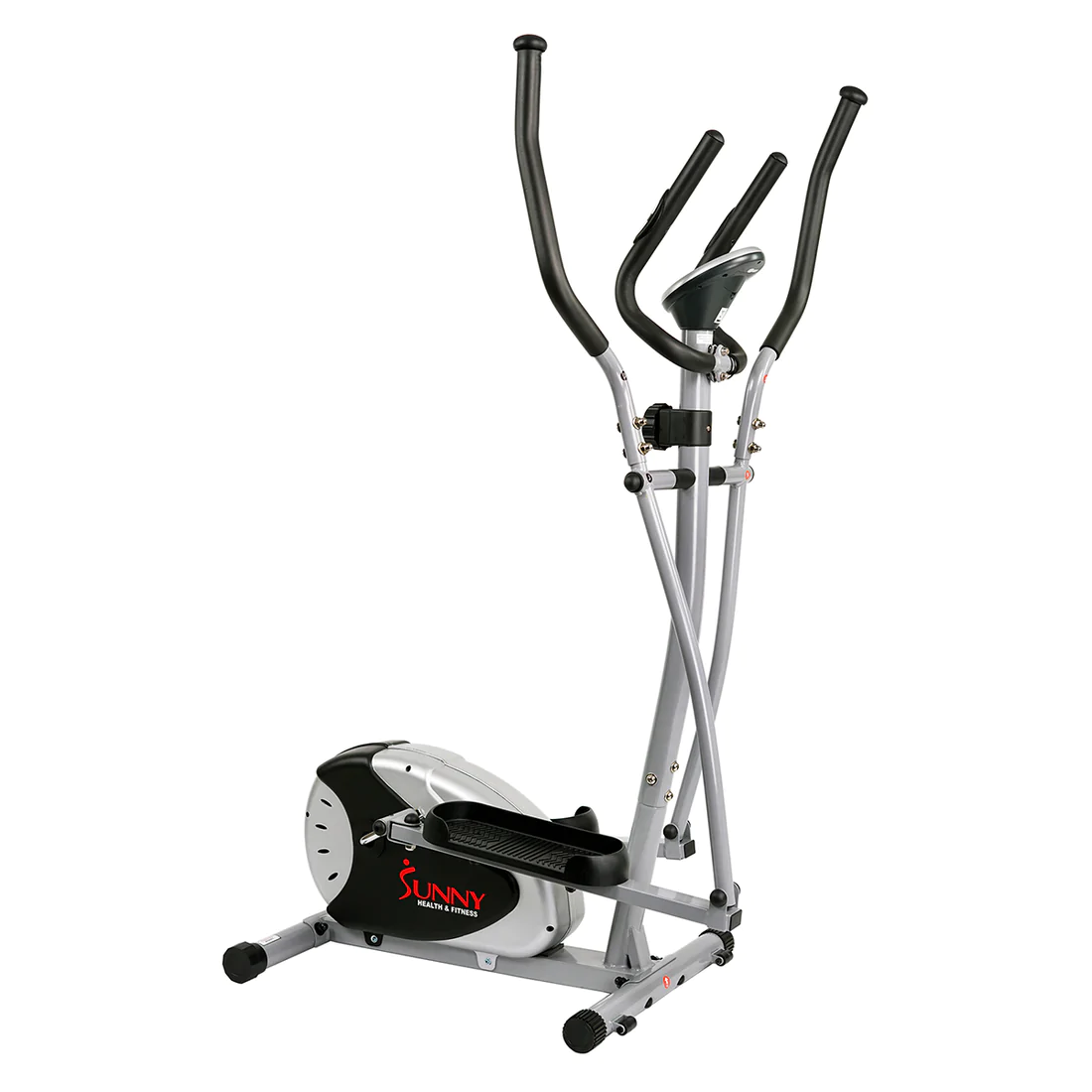 The build of this machine is very high quality. It is developed from high-strength steel and uses magnetic resistance. Plus, it has got bidirectional striding. So you can expect a decent product life. In fact, the company is so confident in the product that they offer a 3-year warranty on the frame and around 180 days warranty on other parts.
The machine offers you Bluetooth and a dedicated smartphone application that you can use to measure your progress. The app also allows you to compare results with other people you have added. And it has more than 100 videos to help you plan workouts.
The smart machine comes with a digital metre on the handle. This monitor displays data about distance, speed, time, calories, and more. And if you hold the designated area of the stationary handles, it will also display your pulse. So you don't need an additional heart rate monitor while using it.
The machine weighs around 60.8 pounds, which is heavy, that is why the company provides it with transportation wheels. You can tilt the wheels to move the machine and then lock them back when not in use to maintain stability.
Types of Exercises with Ellipticals
One of the major factors affecting how long on elliptical to lose weight is your workout intensity. Like every exercise machine, the elliptical workout also has three forms – high intensity, medium intensity, and low intensity.
The only difference is that, in this case, the intensity does not depend on the time of a workout or the reps. It depends on the resistance of your machine.
According to available data, any level that offers a resistance of 40-50% is considered low. The resistance of 60 to 70 is moderate, while anything above that is high intensity. The following are some regimens according to different intensities that you can consider.
If you are a complete beginner, the best way is to start with a circuit or Endurance building workout.
It includes 5 reps of 6 minutes workout starting at high and ending with level six resistance.
1 minute at level six
2 minutes at level seven
1 minute level four
1 minute at level six
It is a 20-minute workout that includes two sets of high-low resistance.
3 minutes level Four
2 minutes Level six
3 minutes level Four
2 minutes Level six
Once you get used to ellipse, you can jump up a notch with HIIT or Push-pull workout
This workout includes a warm-up followed by 10-12 sets of both forward and backward movement and a small cooldown period.
5 minutes warm-up
2 minute forward movement
2 minutes backward movement
Repetition
5 minutes cool down
As said, HIIT includes bursts of high-intensity movement followed by small intervals.
5 minutes warm-up
2 minutes at levels 8-12
2 minutes rest
10-12 repetition
5-10 minutes cool down
If you have decent stamina and want to go up a notch from the intermediate workout, try slow-steady circuits or advancing repetition.
This workout includes 5 reps where you start the workout at high resistance and then go down and up after every 1-2 minutes.
1 minute at level 12
2 minutes at level 11
1 minute at level 13
1 minute at level 12
This high-intensity workout includes several sets, and each time you push your body for more resistance.
5 minute Warm-up



2 minutes level 10
1 minute level 15
Repeat twice
1 minute level 10
2 minutes level 15
Repeat four time
1 minute level 15
2 minute level 10
1 minute level 15
5 minute cooldown
How Many Minutes on Elliptical to Lose Weight?
The time of your workout gets affected by your body weight and expected results. However, usually, a workout of 30 minutes of intermediate or high intensity should be enough.
Is 30 Minutes a Day on the Elliptical Enough to Lose Weight?
At a decent resistance and accompanied by a proper diet, 30 minutes on the elliptical should be good enough.
Elliptical machines are great for body toning. It can burn 170-300 and sometimes even more calories in just 30 minutes. With irregular usage, the machine can give you visible results in around a month.
If you don't currently have one at the gym or home, it's time to get one for your place. You can try Sunny Health & Fitness Essentials Series Elliptical Machine. If you think this machine is good, or you have another suggestion, do tell in the comment section. It will be a great help to many.
Calories burned // Bestplaygear: https://bestplaygear.com/wp-content/uploads/2019/03/Elliptical-calorie-burning-chart-min.jpg
Top 10 Benefits of an Elliptical Machine // Ellipticalreviews: https://www.ellipticalreviews.com/10-benefits-of-an-elliptical-machine/
Cardio for Burning Chest Fat // Healthyliving: https://healthyliving.azcentral.com/cardio-burning-chest-fat-6799.html
Referent body weight values in over ground walking, over ground jogging, treadmill jogging, and elliptical exercise // Pubmed: https://pubmed.ncbi.nlm.nih.gov/24095267/
12 Elliptical Benefits – Why This Cardio Machine Is So Useful // Stylecraze: https://www.stylecraze.com/articles/effective-benefits-of-elliptical-trainer-workout/
How to Actually Get a Good Workout on the Elliptical Machine // Greatist: https://greatist.com/move/effective-elliptical-workout#workout
My name is Ihor and I have been a professional weightlifter since 1996. With over 20 years of competition experience, my resume includes European Champion in 2009 and the silver medalist at 2011's Senior World Championships –105kg division.
I competed at the 2008, 2012 and 2016 Summer Olympics.
After hanging up my own competitive lifting shoes, I decided to share my huge background as a coach. I am currently coaching multiple athletes who are competing at national and international competitions.