High-intensity Interval Training (HIIT) is a workout trend to push boundaries. Explosive challenges produce heat, granting the need for rugged footwear.
Based on testing and experience, we've selected the best shoes for HIIT workouts. They're specifically categorized, so you can be proud of your decision while battling ropes, lifting weights, or logging miles on a treadmill.
HIIT comprises time-centric anaerobic rounds, revving your heart rate over 80% of its max capacity followed by low-intensity recovery periods. Studies have recognized various benefits for strength, endurance, fat burn, and overall health. If you also want to shake up your drawn-out gym regimes, the first thing that needs changing is your shopping wishlist.
In a hurry and can't keep reading? How about you check out the Nike Metcon 7.
Metcon 7 from Nike is the ultimate choice for high-intensity and cross-training workouts, offering a perfect blend of support, cushioning, and stability for all types of training activities.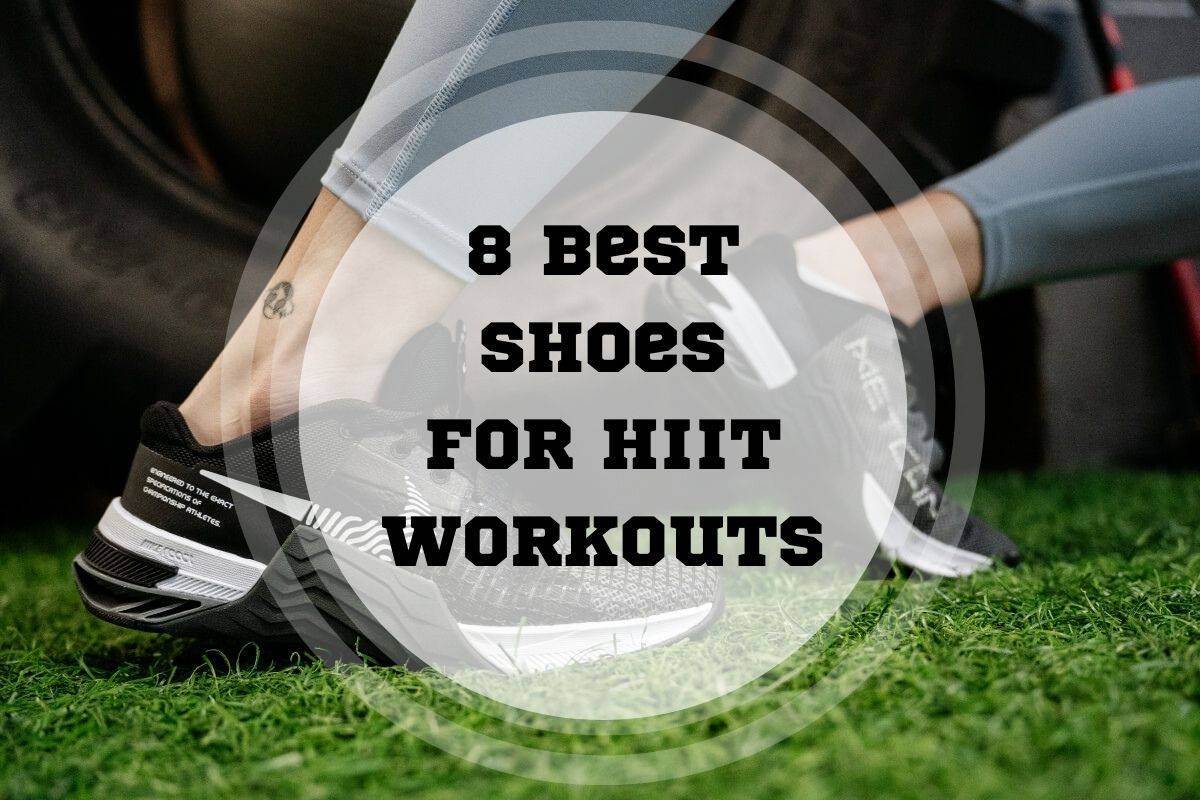 Top 8 Best Shoes For HIIT Workouts Reviewed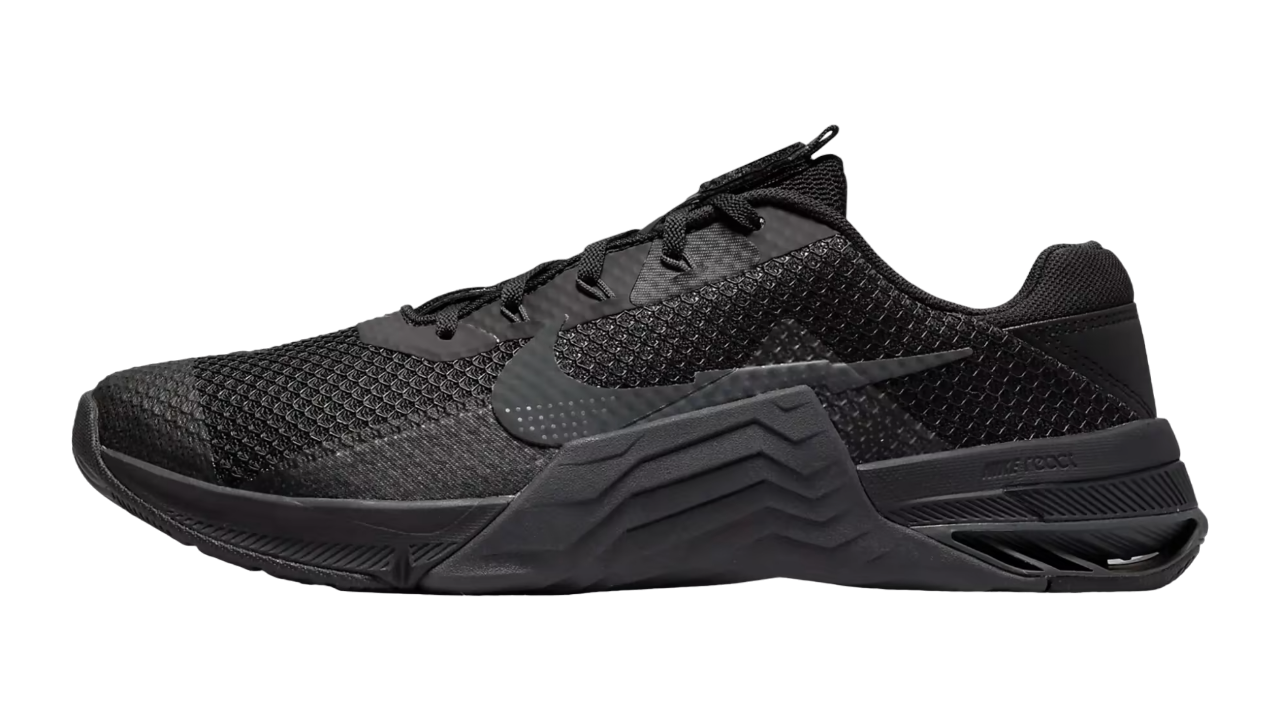 Since the 2021 launch, Metcon 7 has marked Nike's many engineering and technological feats. Titled "gold standard in weight training," it's the finest choice for high-intensity and cross-training workouts.
Materials: Mesh, EVA, Rubber, Plastic

Fit: True to size
Color Options: 6
Heel Drop: 4 mm
Support: Neutral
Weight: 10.0 oz
Best For: Cardio, Weightlifting, Calisthenics
Metcon 7 fuses the structured support of training shoes with the cushioning and comfort that runners demand. It contains an all-new React foam. Inner plates create a wide and flat cradle for heels, giving more stability and security. Still, anyone doing over 400m of running should look for a separate pair. The removable Hyperlift has been dismissed in favor of a practical design. Handstand clips at the back prevent the heel drags up against the wall.
Thick, tacky outsole treads go with all sorts of surfaces, from wooden plyo boxes to concrete floors. You'll see flex grooves underneath, letting the shoe comfortably bend.
The breathable mesh top has strategic overlays on toe caps and eyelets. After months of intensive training, you might notice signs of wear and tear on these rubber parts, especially on white colorways.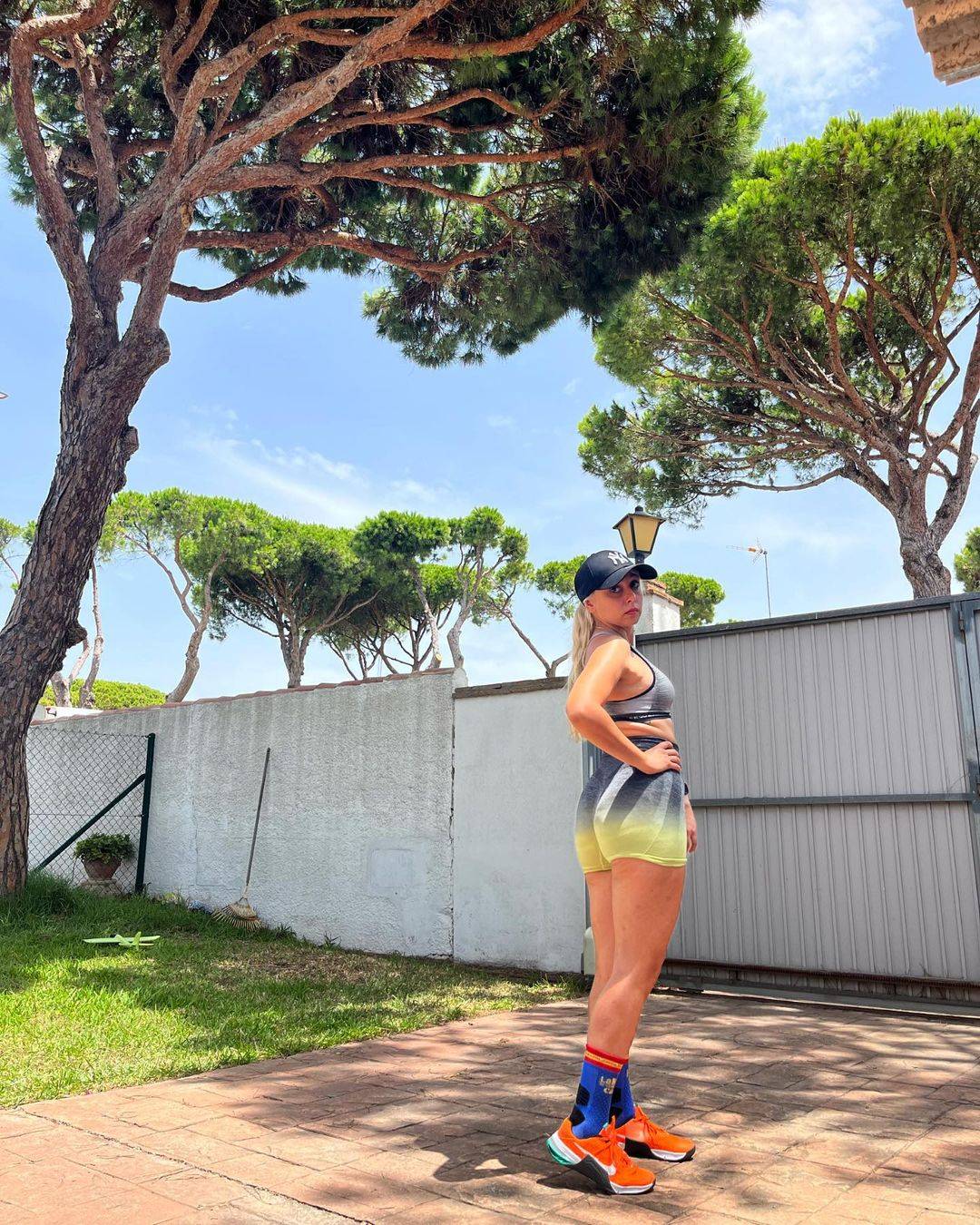 Flywire lacing keeps the foot secure under dynamic movements while lockdown Velcro tabs stay done up. Elongated rubber wraps on the arch work for better grip during rope climbs, sled pushes, and burpees.

The reinforced swoosh on both ends is geared toward the same purpose. In short, Metcon 7s are the best HIIT shoes for men looking to slip in a single pair and hit all corners of the gym.
The Metcon 7 is a highly durable and versatile HIIT shoe, designed with a breathable mesh top, secure Flywire lacing, and elongated rubber wraps on the arch for improved grip during intense workouts, making it the perfect choice for gym challenges.
(Show More)
Suitable for resistance and functional training

Flat and low heel counters for stable squats, snatches, deadlifts

Sturdy and supple rubber detailing with a hook-and-loop closure
Rubber overlays may be discolored and damaged over time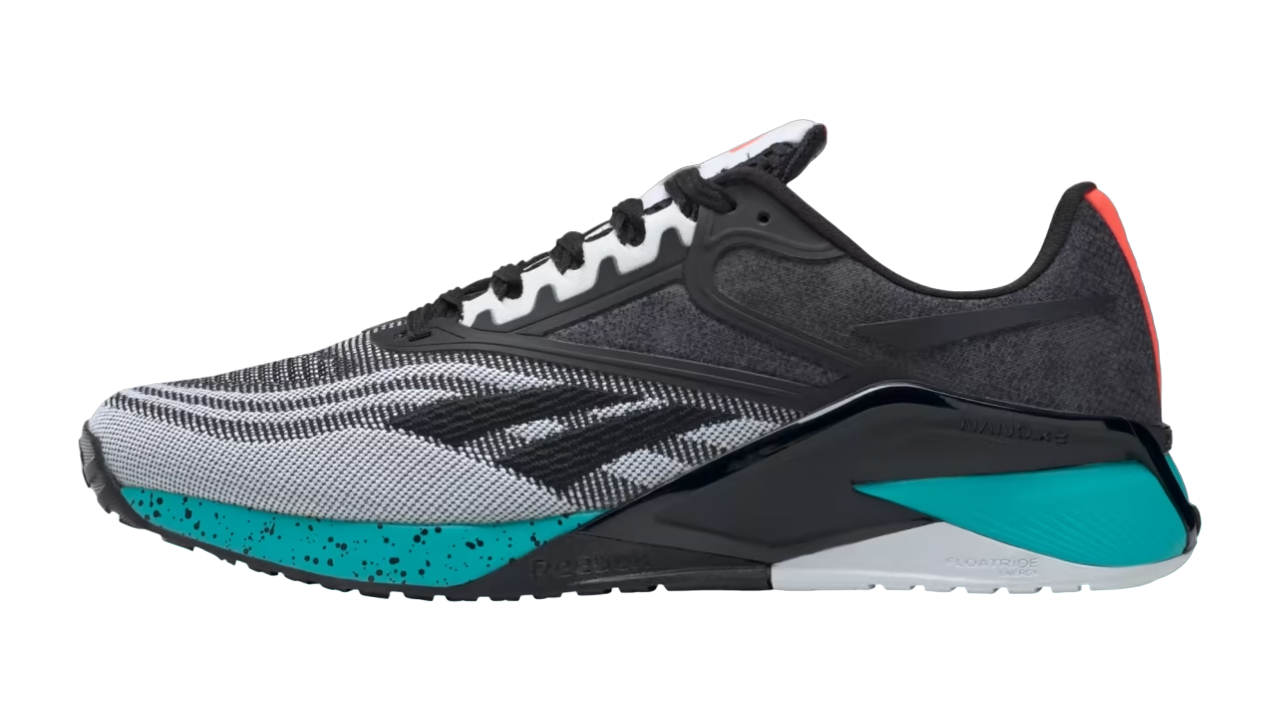 Nanos and Metcons run neck-to-neck each generation. The 12th iteration of this all-purpose shoe line tries to win HIIT enthusiasts with more patterns, support, and comfort.
Materials: Flexweave, EVA, Rubber, Plastic

Fit: Runs half size large
Color Options: 10
Heel Drop: 7 mm
Support: Neutral
Weight: 10.2 oz
Best For: Weightlifting, Running, Calisthenics
Nano X2 seems to backtrack previous models' detours from classic aesthetics. It's available in several color varieties. The sole is quite busy, while the upper remains calm with black, white, or gray tones. Improvements are awe-inspiring. For example, the forefoot knit material has been redesigned for breathability and abrasion resistance. The chevron lug pattern on the outsole is also grippy on the ground.
These HIIT trainers are historically famous for having wide toe boxes. Size down by a half number. Folks with narrower feet would like to go further down the chart to prevent side-to-side shifting and sliding.
In any case, the lacing mechanism is well done with a comfortable tongue and heel counter. The arch is molded according to anatomical feet curvatures.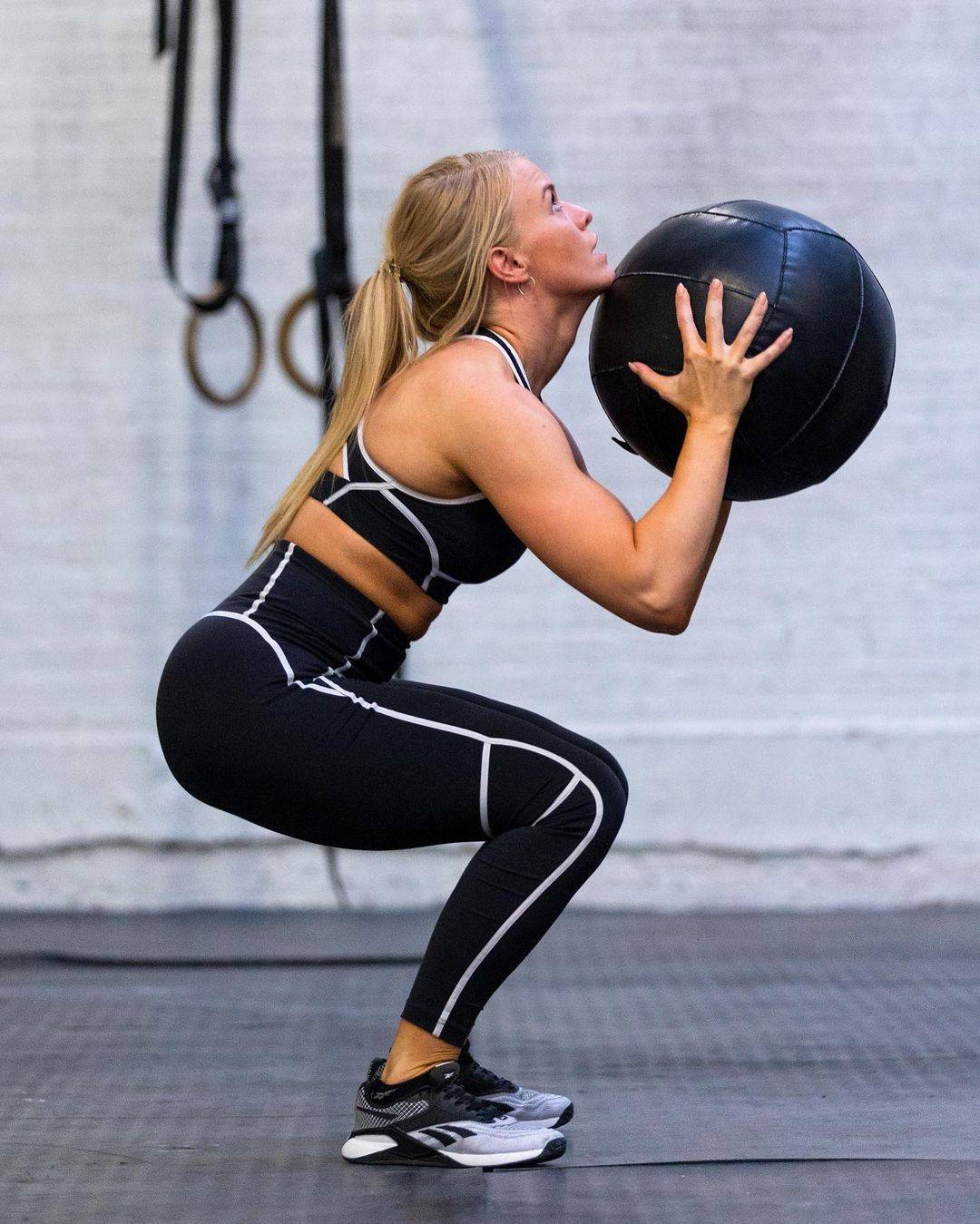 The midsole is controversial on the Reebok Nano. It's filled with Floatride Energy Foam like Nike's React but much denser. Coupled with a 7mm heel-to-toe drop, you can expect good shock absorption and energy return while running, jumping, and other bounce-back movements.

A higher altitude also puts you in a sweet spot for squats and barbell exercises, eliminating excessive dorsiflexion. Notwithstanding, a squishy base is less than ideal for lifting heavy.
To sum up, X2s are suited for cross-training WODs, where you're good (but not the best) at too many things. They also double up as everyday shoes.
Reebok Nano X2 is a versatile HIIT trainer with a classic design, featuring improvements in breathability, grip, and comfort, making it suitable for a range of workouts and everyday wear.
(Show More)
Amazing comfort and blister protection, making a perfect do-it-all shoe

Responsiveness and shock absorption are high

A roomy toe box doesn't feel cramped
Made for versatile interval training, not 1RM attempts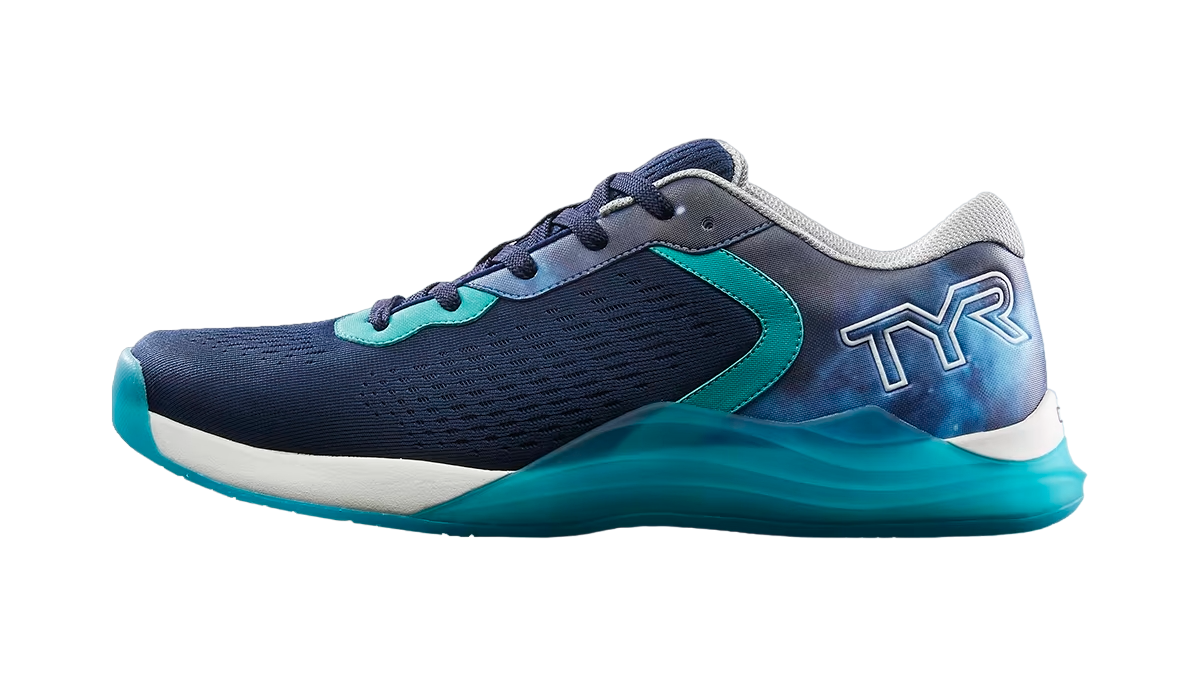 TYR, a renowned swimming and triathlon apparel brand, amazed everyone by penetrating the footwear market. Do you know what was more surprising? Six of the top ten athletes in the 2022 Games were rocking CXT-1s.
Materials: Mesh, EVA, Rubber, Plastic

Fit: True to size
Color Options: 7
Heel Drop: 9 mm
Support: Neutral
Weight: 12.7 oz
Best For: Cardio, Weightlifting, Competitions
The most daring and polarizing feature is a 9mm heel-to-toe drop – the highest on HIIT workout shoes. Those who like a minimalist design will surely snub it. However, many appreciate the extra help when squatting to depth, especially taller people.
The midsole is stocked with Surge NRG, TYR's version of EVA foam. You'll see a thicker and wider outsole. It's also flexible when put to dynamic use. The extended back permits a margin of error when landing. Plus, rubberized medial support wraps around the heel cap and toe guard. It gives CXT-1 a unique status: responsive yet rigid.
As opposed to early instincts given a high drop, the patent-pending stability footbed is flat. Instead of a downward slope pitting you forward, there is a slight, sharp step-down. Whether your lightest rep starts from a couple of hundos, don't think twice before swinging these shoes.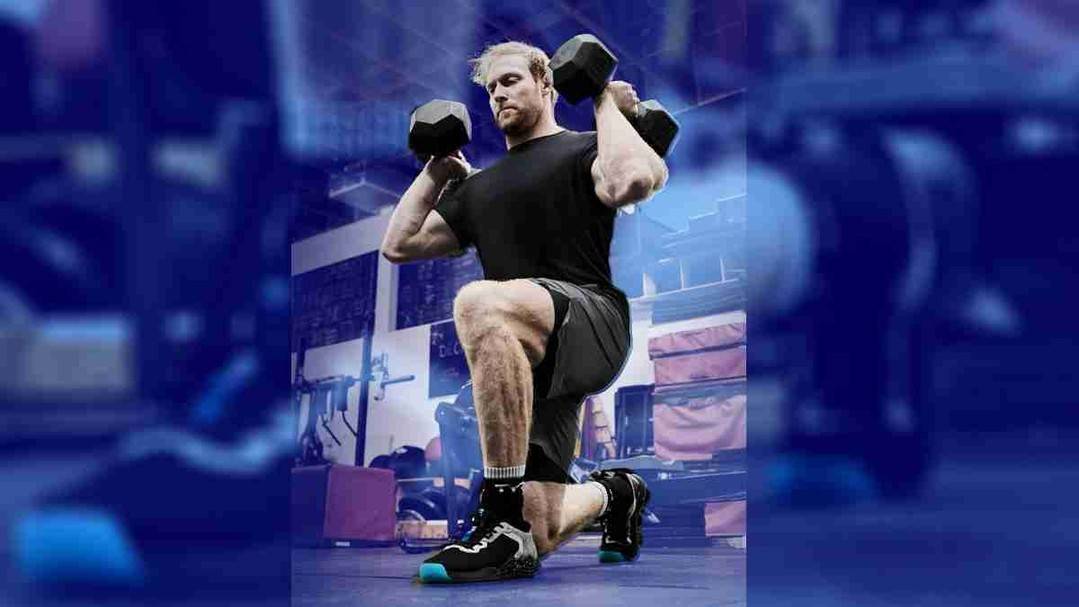 The ventilating upper mesh is quick to get grass stained. A basic lacing system is properly housed on microsuede reinforcements. The ankle and arch are well-supported to round out the performance.

You'll always feel planted. The description of the toe box is pretty vivid about being wide and anatomical. However, these are not Nanos. Go for your original size. It may come as a bit too snug initially. You'd gradually break in after a few rounds.
TYR's CXT-1 is a bold and unique HIIT shoe with a 9mm heel-to-toe drop, packed with Surge NRG midsole, providing responsive yet rigid support, favored by top athletes and appreciated for its stability and comfort during dynamic workouts.
(Show More)
Walks a fine line between stability and responsiveness

Higher heel drop and ankle support assist during your heaviest lifts

Premium materials and makeup for a competition-worthy performance
Heavy and clunky, CXT-1 may not resonate with minimalist lovers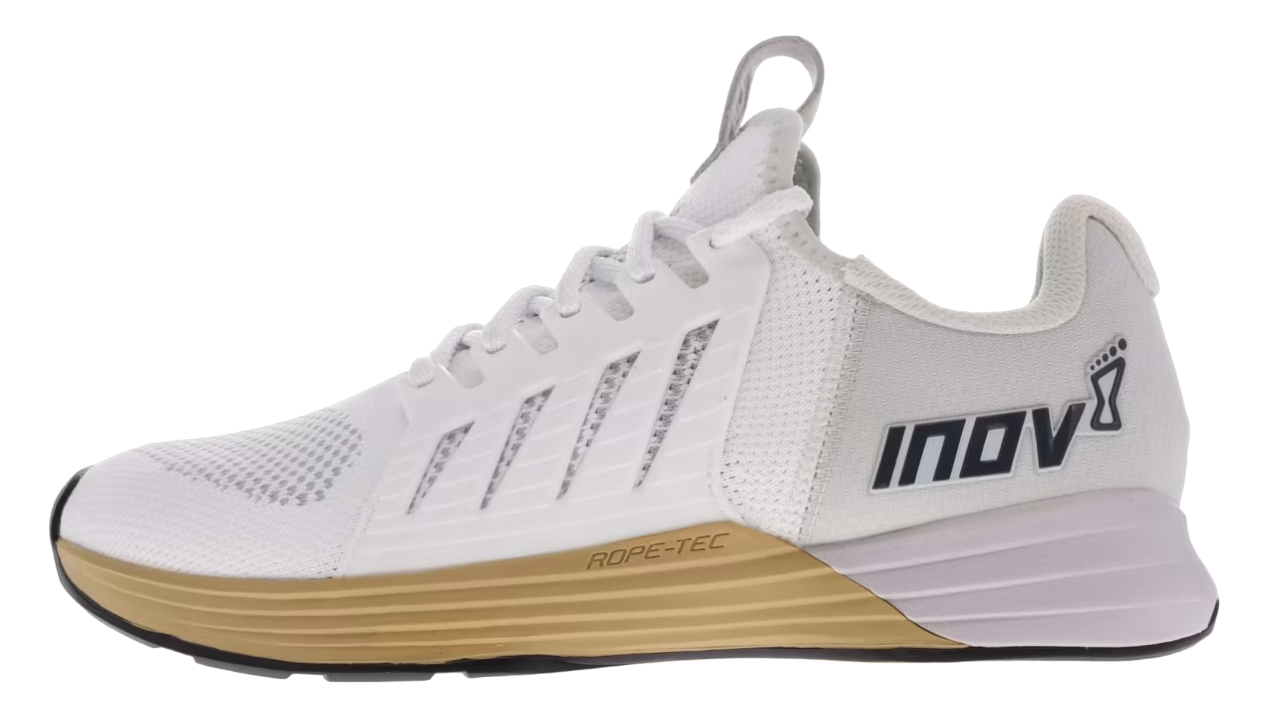 Inov-8 is a UK-based company that took off in 2003 when its founder Wayne Edy gauged a lack of grip in outdoor shoes. It released running and hiking boots before experimenting with F-Lite tannies.
Materials: Mesh, EVA, Graphene, Rubber, Plastic

Fit: True to size
Color Options: 6
Heel Drop: 6 mm
Support: Neutral
Weight: 10.5 oz
Best For: Cardio, Weightlifting, Calisthenics
Inov-8 is yet to adopt a unisex sizing. They come in black and gum combos. However, all are tailored for normal-to-wide toes and high arches. It allows a little splay that helps while crushing weights. Pricing is almost similar to other top-of-the-line shoes for HIIT training. You won't get any financing options. But a one-year warranty, as well as free shipping and return, compensates for that. Shop from Rogue or Amazon for faster delivery in the US.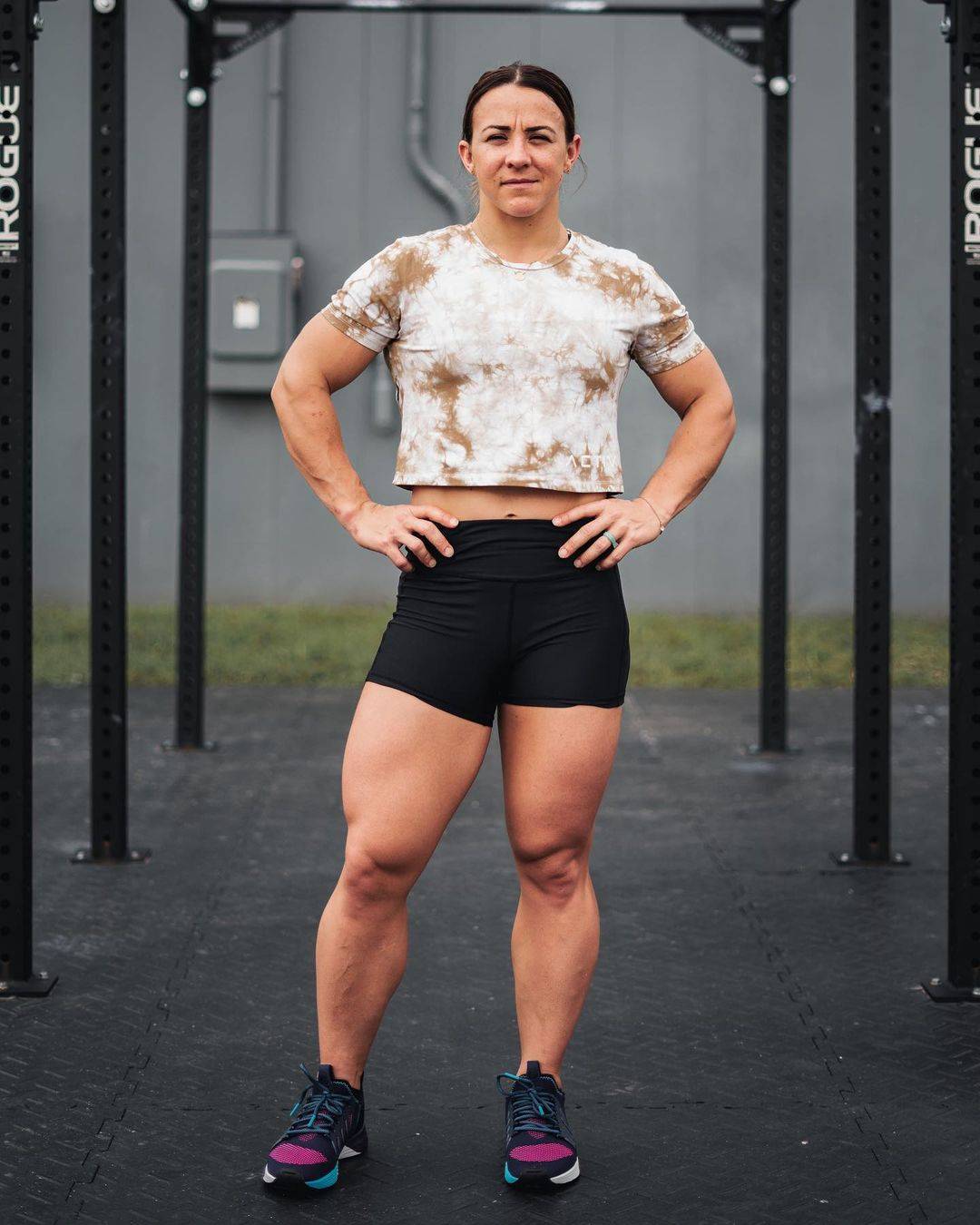 Tubular laces pave the way to the only downside since they refuse to tighten down to a tee. The upper is also fluffy and slippery. Here's another reason to avoid people with narrower feet. Generally, this would be a problem in long marathons and powerlifting competitions, not quick high-intensity doses.

F-Lite G 300 has gone old-fashioned with specs and modern with appearance. A 6mm cushioned footbed with a compound outsole and 2mm arrow lugs is a top-notch resting platform for your day-to-day training. If you're more into weights than dynamic tasks like skipping and drills, Inov-8 hides the flawless thing for your needs.
Inov-8, a UK-based company known for its innovative grip technology, offers the F-Lite G 300 as a versatile and lightweight HIIT shoe, featuring graphene outsole, tailored for normal-to-wide toes and high arches, ideal for gym workouts.
(Show More)
The upper knit is flexible, durable, and breathable to the core

Graphene is a strong yet light outsole material

A generous toe box suits trainees with above-average feet and arches
Not the best lockdown due to its tube lacing and sock-like tongue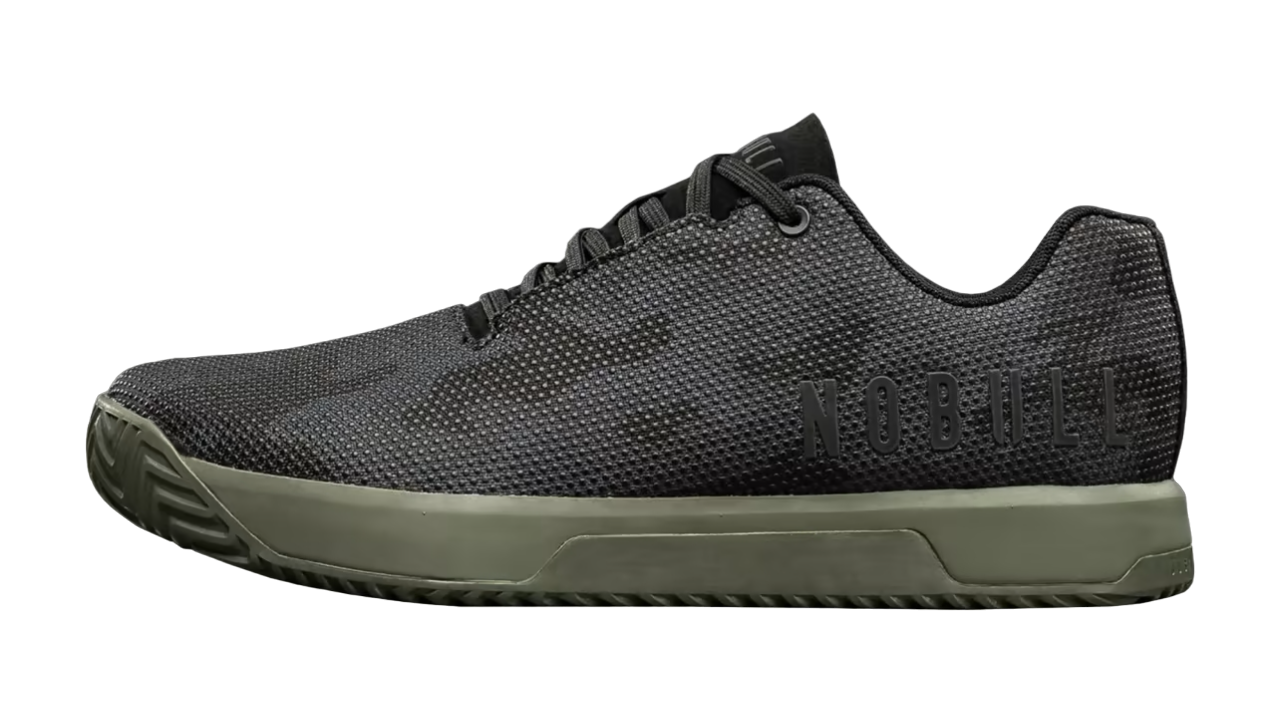 No other model has replaced as many Nikes and Reeboks as NOBULL. The original trainer was a breakout hit. Now, the manufacturer has reworked some of its callouts to launch Trainer+.
Materials: SuperFabric, EVA, Rubber, Plastic

Fit: True to size
Color Options: 9
Heel Drop: 4 mm
Support: Neutral
Weight: 12.7 oz
Best For: Cardio, Weightlifting, Walking, Competitions
NOBULL Trainer+ has kept the iconic upper fabric, a patented one-piece blend of rubber and mesh. A reflective logo accents camouflage patterns. Instead of medial arches alone, the entire sneaker can handle rope abuses. It's the toughest part but less flexible than you'd need in push-ups and lunges.
The perforated tongue and protected eyelets are intact. However, the new intricate webbing of laces looks chic and fits great. Also, deeply-grooved herringbone tread stretches all over the outsole for more efficient outdoor traction than the older variant.
Stack height is the greatest noteworthy difference. A twofold increase in cushioning looks after your comfort, whereas a wider outsole is charged with unwavering stability. You can power up brief sprinting bouts, not medium-range or long-distance running. The purpose of a flat and blocky shoe is to stay firm during weightlifting. And that is where NOBULL excels.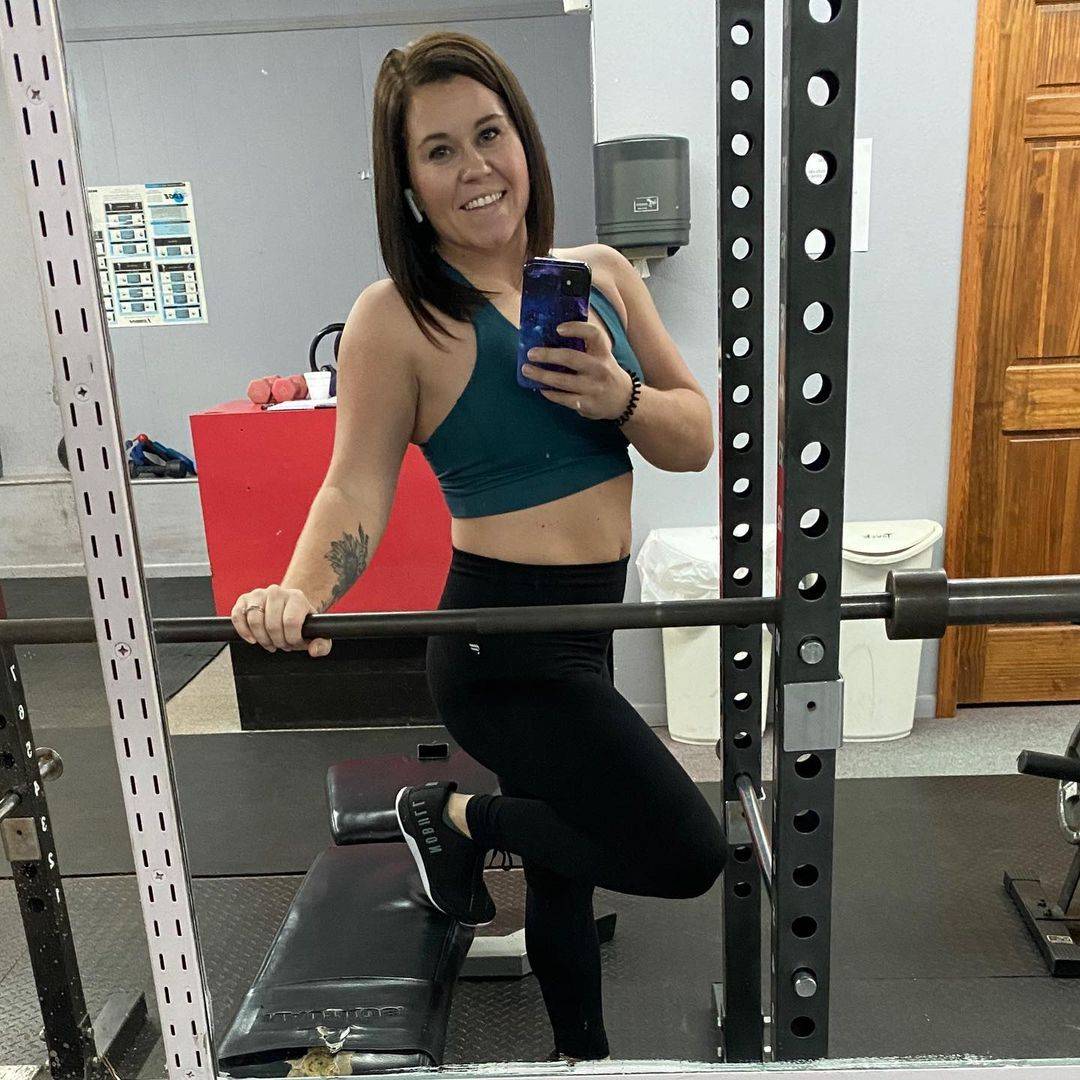 One intrinsic downside of an elevated surface and toe spring is the lack of contact and that grounded feeling. Your toes stay afloat, which may be a troublemaker when starting the barbell or kettlebell movement from the ground.

The boosted EVA midsole construction has traded contact for more feedback in training. Regardless, we've tried over 200 lb cleans and 400 lb deadlifts without flinching in these shoes for interval training. So, it's more about the feel than the actual performance.
NOBULL Trainer+ is a durable and stable shoe, perfect for weightlifting and high-intensity interval training, featuring a one-piece rubber and mesh upper, enhanced cushioning, and improved traction.
(Show More)
Seamless, easy-to-clean fabric is 360⁰ resistant to cuts and abrasions

Deeper and larger treads offer a superb all-weather grip

More wiggle room in forefoot and midfoot, letting you slip inserts
A curved toe bumper protects your foot digit but keep them raised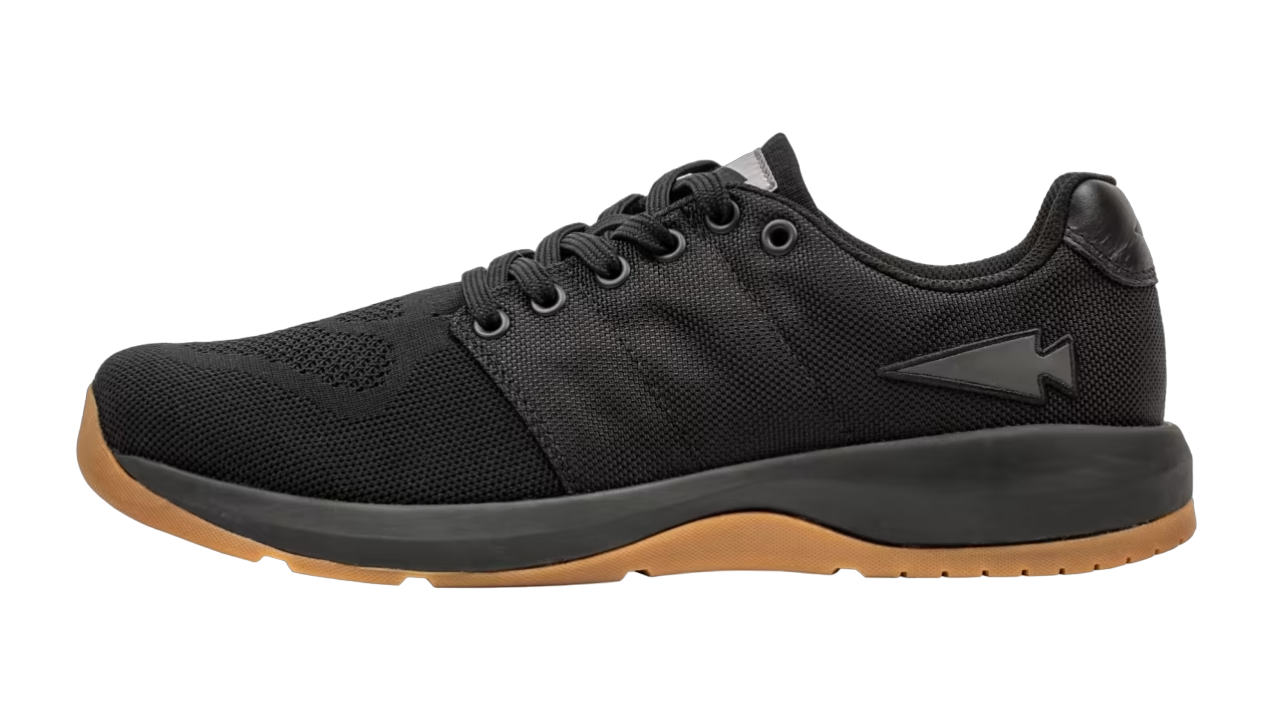 The American company, popular for its rucking bags, produces an array of hiking equipment. Ballistic HIIT trainers are built, tested, and iterated by world-class athletes and special forces soldiers.
Materials: Mesh, Nylon, EVA, Rubber

Fit: True to size
Color Options: 19
Heel Drop: 8 mm
Support: Motion Control
Weight: 10.8 oz
Best For: Cardio, Weightlifting, Calisthenics
GoRuck took up the challenge to create the most functional garage gym shoes. And nobody can declare them out of the race. There are multiple neutral colors, and all come with military-grade materials to last a long time. Since you'll be comparing the name-brand best sneakers for HIIT workouts before dropping a Benjamin, GORUCK's lifetime warranty assures you of its quality.
Ballistic boasts a 3X support system for all three arches of the foot. (Yes, you have two longitudinal and an overarching transversal arch!) Additionally, the delivered package contains two insoles.
One gradually slopes down, while the replacement has a step to accommodate a flatbed and 8mm heel drop for your bodybuilding days.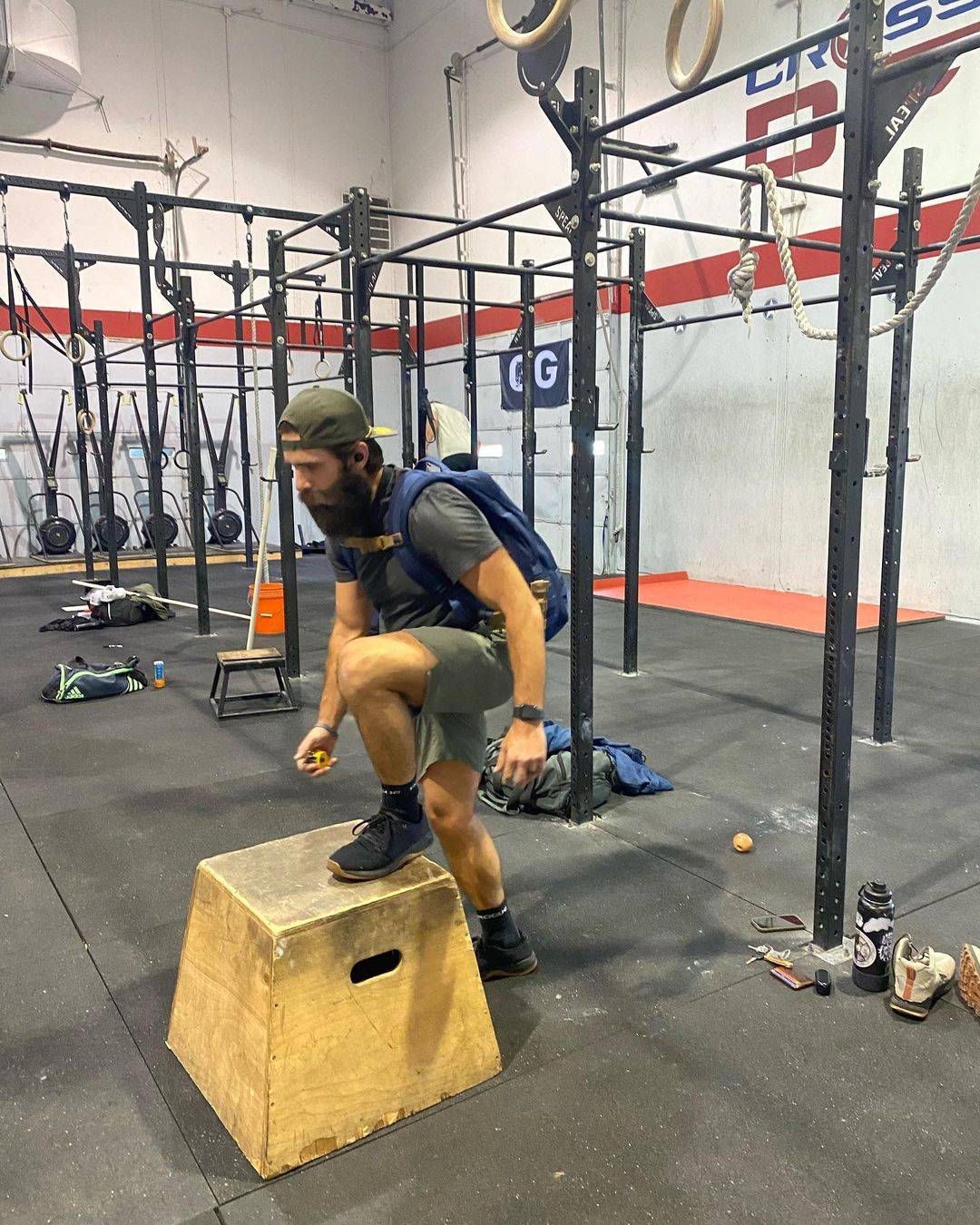 Let's discuss materials! The upper is made of a warp knit that breathes and flexes. Two indestructible panels of 1680D CORDURA Ballistic Nylon guard key points, such as the lacing and base. It creates decent protection for rope climbs and wall walks without overlays.

The outsole is all rubber with transitioning density, traction, and friction. Finally, the dual-gradient midsole is resilient. You'd never face any compression or stability issues when squatting or lifting. It certainly falls short of running mileage.
Still, you can wear them for plyometrics, agility-focused workouts, and pretty much everything from going on a date to college. They're a tad heavy but lack the cumbersome appearance.
GoRuck's Ballistic HIIT trainers are versatile and durable shoes designed with a 3X support system, military-grade materials, and a lifetime warranty, making them ideal for weightlifting, HIIT workouts, and various other activities.
(Show More)
Custom insole replacements for a flat and slanted footbed

A remarkable lifetime warranty against defects and repairs

The dual-gradient midsole, injection-molded 3X support, and triple-compound outsole give sufficient rebound and stability
Longer break-in period; can be too cramped for the first few days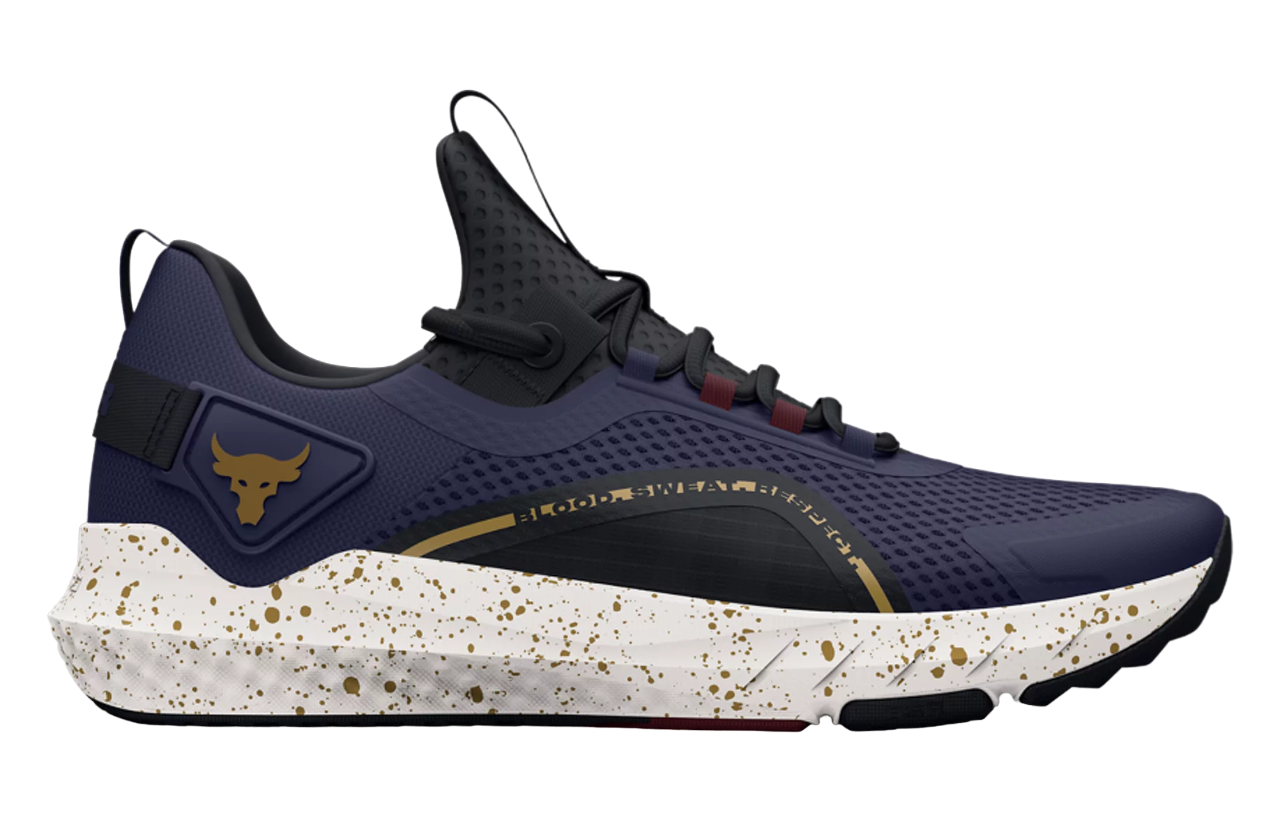 Project Rock is one of the most successful lineups and the brainchild of Dwayne Johnson's years of effort in the ring. BSR, a budget-forward gear collection, stands for Blood. Sweat. Respect.
Materials: Mesh, EVA, Rubber, Plastic

Fit: Runs a half size small
Color Options: 6
Heel Drop: 8 mm
Support: Motion Control
Weight: 11.0 oz
Best For: Cardio, Weightlifting, Calisthenics
BSR models are known to strike a balance at an affordable price point. They're a viable option for general and versatile conditioning. It features a number of UA's state-of-the-art technologies. Charged cushioning and TriBase are major headlines.
The midsole doesn't succumb quickly and allows light-to-moderate resistance training. Let's say you'll be safe and supported for up to 350 lb lifts. The heel counterweight makes a stable platform. It does a commendable job with the machine work as well.
You can further try out sweaty treadmill and cycling sessions. We won't recommend hitting roads due to a scarcely padded heel area. TriBase is an all-rubber outsole design cue that maps the logo inside a triangular cage. Despite a massive heel drop, you'll have an excellent low-to-ground feeling, mobility, and grip.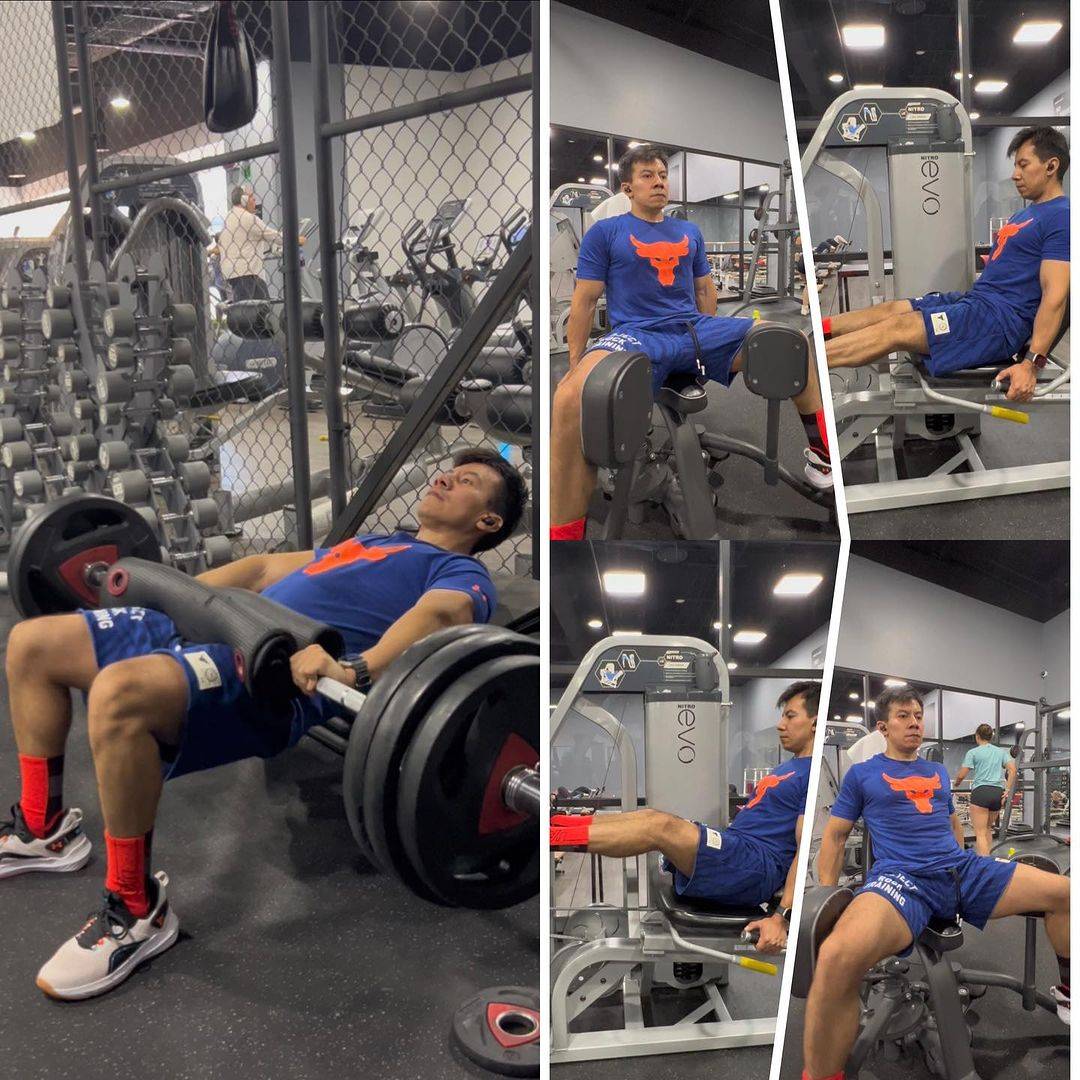 Take BSR 3 as high-intensity workout shoes for beginner and intermediate athletes. Under Armour seems to miss the spot as far as the sizing is concerned.

The boots are incredibly tight. Thus, size up by a half number. For our wide-feet folks, steer clear – its toe box isn't made for you. On top of that, the insole isn't removable. The bootie crop gives a sock-like feeling. Its HOVA knit upper is stretchy but lacks any sort of rope guard. You'll have to pull tabs at the heel and tongue to squeeze in your feet.
Under Armour's BSR line offers affordable and versatile high-intensity workout shoes with state-of-the-art technologies like Charged cushioning and TriBase, but be sure to size up and avoid them if you have wide feet.
(Show More)
A fairly stable and responsive base is ideal for HIIT athletic sessions

A proud, all-around choice for beginners and UA legacy buyers

Average-sized toe spring is supportive of traditional strength training
Less anatomical detailing and articulation

Serious size and color limitations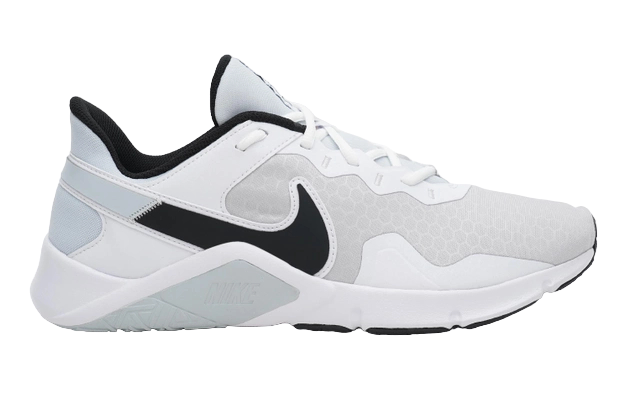 Essential 2 belongs to Nike's entry-level series, comparable to Adidas Samba, Converse Chuck, or Reebok Energylux. People have called these HIIT sneakers a "hidden gem" after conquering infinite sessions.
Materials: Mesh, EVA, Rubber, Adhesive

Sizing: Gender-specific
Fit: Runs a half size small
Color Options: 6
Heel Drop: 0 mm
Support: Neutral
Weight: 9.3 oz
Best For: Cardio, Weightlifting, Calisthenics
Essential 2 is a minimalist shoe with a plain construction. It's the lightest, cheapest, and most abundant Nike. You can have two at the price of a Metcon. So, every drawback it might throw your way will naturally be a fair compromise. Rest assured – there aren't many downsides unless you start lifting 500 lbs or hooking ropes.
The honeycomb mesh upper airs out moisture in real time. You can wear them all day without getting exhausted. One mistake would be sticking to your normal shoe size. The foothold runs small. For reference, the toe box of Essential 2 is 9mm smaller than that of Metcon 7 at its widest points. Size up; jump, run, bike, cut, or do whatever you feel like, including grabbing Starbucks or paying an office visit!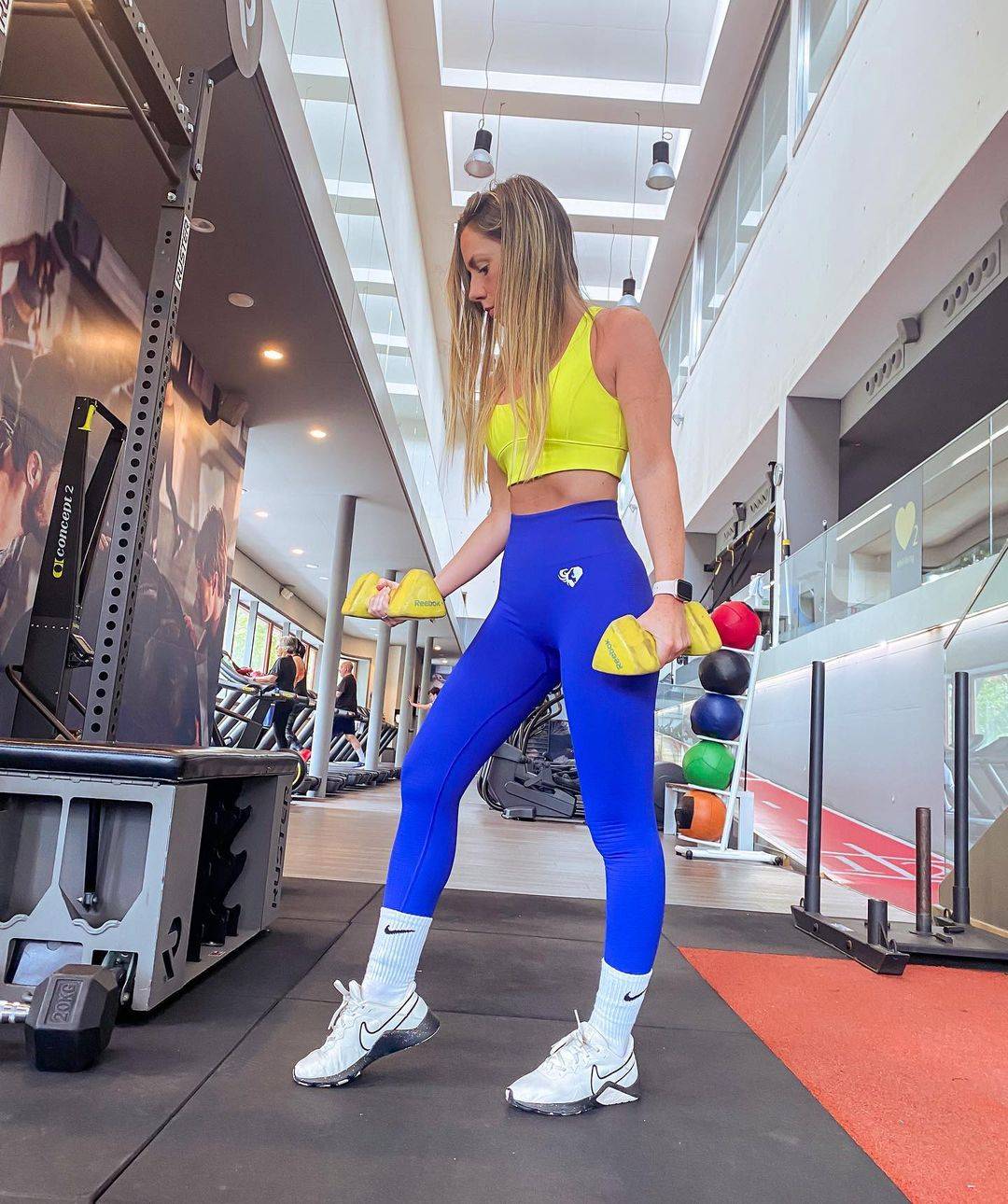 We wish the outstanding agility and dynamic performance could also translate to weight training. You can start light barbell movements. But the midfoot foam is thoroughly exposed.

It's quick to sink and break down as the pressure mounts. The ball and heel areas are accentuated by grooved rubber. They touch the ground and root you in! In a nutshell, you'll have little support but maximum traction while going beast mode.
Furthermore, the footwear giant has, somewhat understandably, skimped on linings as you'd catch a thin lace region. Hence, durability might be an issue without limiting outdoor use.
Nike's Essential 2 is an affordable and lightweight option for high-intensity workouts, offering great breathability and traction, but may lack the support needed for heavy weightlifting and could have durability concerns.
(Show More)
Suitable for short, intense classes and moderate fitness regimes

A big chunk of toe box and forefoot is pure breathable mesh

One of the most mobile and versatile Nike HIIT trainers at a value
Fails to live up to pro-strength training demands

Long-term durability is doubtful
3 Benefits of Wearing Hiit Training Shoes
✅ Increase Comfort and Support
HIIT sneakers are cushioned at the midfoot with rugged heel counters and slightly wider toe boxes. These ergonomic twists cater to your comfort, support, and stability during short rounds of cardio exercises, lateral movements, and strength or speed works.
The proper fitting eventually helps you achieve better performance. You're exposed to motivators (comfort and support) as well as protected from hygiene factors (injuries and fatigue). The right footwear also goes on to correct your posture, gait, balance, and form.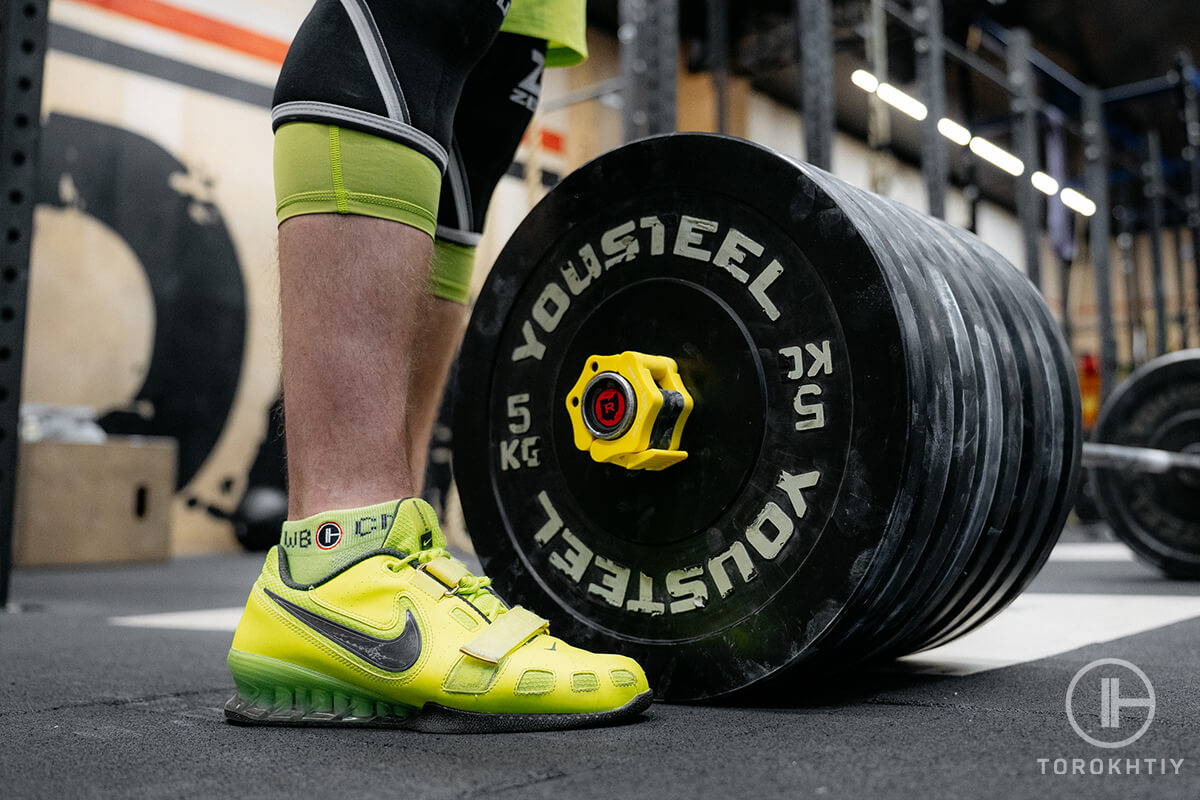 4 Factors to Choose the Right Hiit Workout Shoes
HIIT is high-impact and limited in nature. Therefore, we cherry-pick characteristics from shoes specified for weightlifting, running, and cross-training. Stability, cushioning, response, and flexibility are a few to name. The exact ratio boils down to individual choices.
1. Determine Your Training Preferences
Understand your fitness goals. You might find yourself doing weightlifting circuits. Granted, look for flat and firm insoles. In the case of interval running, more cushioning and motion support would be better.
Simultaneously, vet your foot anatomy to see if there is any departure from the average in forefoot width, arch length, and so on!
2. Find Shoes Capable of Dynamic and Complex Movements
No matter what your stamina-building and sweat-pounding workouts look like, prioritize shoes that can handle agility and dynamic movements. So, you don't have to spill more money for integrating side skips, lunges, rope climbs, or some calisthenics in the mix.
The grip on running shoes is designed for forward instead of omnidirectional movements. HIIT trainers boast a better grip and flexibility.
3. Shock and Moisture Absorption is Necessary
Like traction, cushioning is also an integral part of trainers. Lipped heels and pliant forefoot will have less of it. A lightweight upper will be free to vent out heat. But the midfoot area must be plentifully stocked with relatively higher density and gradient foam.
Anti-impact sports surfaces affect performance more than injury risks. Thus, comfy athletic wear is paramount.
4. Buy What You Like and Afford
Ultimately, choose a size and color you'll be most comfortable with. Nike allows you to customize the design at an additional cost. Similarly, Reebok reserves special editions for members.
The investment outlay also matters. Who wouldn't like to get their hands (ahm, feet) on Metcon? But what fits the budget goes into the closet.
Hiit Shoes vs. Running Shoes vs. Lifting Shoes
High-intensity workout shoes are a jack of all trades. You can lift heavy weights, log quick miles, and climb boulders. This versatile treatment renders it subpar to sport-specific shoes in a particular field.
Running shoes lock your feet in a cozy cradle, preventing unnecessary motion. Lifting shoes are designed for snatches and cleans and jerks. They're tough and inflexible. HIIT shoes are neither solid nor soft to either level.
However, running and lifting shoes boast high heels of over 10mm drops. The former encourages a proper foot strike while running, and the latter's square-edged soles create an elevated surface to increase the range of motion. In contrast, HIIT shoes have a low stack height, putting you closer to the ground, like being barefoot. It helps you better connect and receive landings.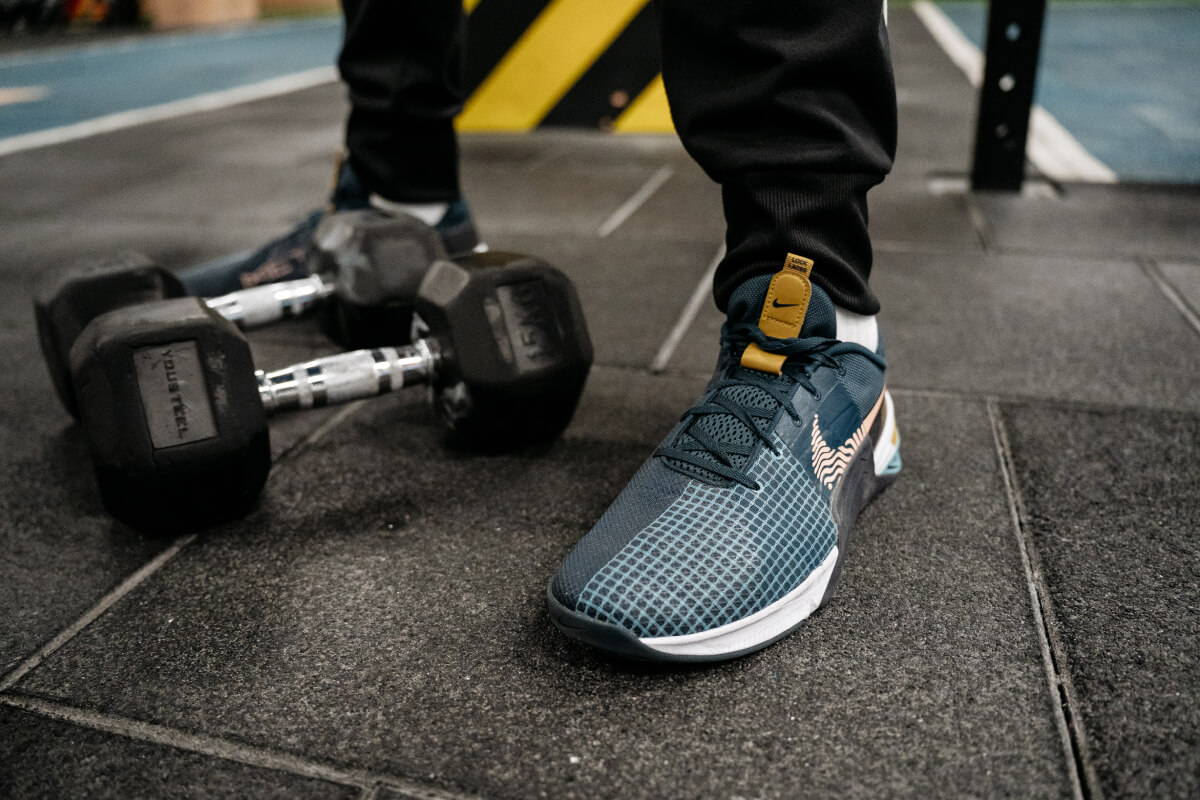 What Are the Best Shoes for Lifting and Cardio?
Aerobic and strength training are part of essential exercises that boost heart health. Their ways and requirements are quite different. While you sprint, skip, or bike for cardio – lifting is about sheer strength and power. HIIT shoes, such as Nike Metcon 7, let you cross-train between two or more modalities.
What Should a Hiit Workout Look Like?
HIIT is self-explanatory. (Hint: Intense and Interval)
A true protocol would look like ten push-ups, tricep dips, and dumbbell punches with 2-minute rest. As you can see, it's only working up your arms. You'll have to customize a full-body weekly plan. Multiple endurance studies have declared HIT an effective training choice.
Can You Wear Running Shoes for Hiit?
Traction and support of running shoes are constrained. They can only stand up to dynamic and lateral movements if you're interval sprinting for Vo2max. The best HIIT shoes for women and male athletes are suitable for flexibility, speed, body weight, and resistance training – all in one!
Shoes can make or break your workouts, even more so when switching training paradigms at the top of your game within minutes. Nike Metcon 7 climbs to the crowning spot in our best shoes for HIIT workouts list after putting dozens of shoes through a battery of tests. You can check out other options depending on your training preferences and anomalies.
Do you perform high-intensity workouts often? If yes, share your routine in the comment section. Any queries and suggestions are also welcomed.
Dorsiflexion // Sciencedirect: https://www.sciencedirect.com /topics/engineering/ dorsiflexion
Arches of the foot // Wikipedia: https://en.m.wikipedia.org/ wiki/Arches_of_the_foot
Watch Your Step: Understanding the Importance of Your Feet in the Kinetic Chain // F4CP: https://www.f4cp.org/ watch-your-step-understanding-the-importance-of-your-feet-in-the-kinetic-chain/
Ground reaction forces at different speeds of human walking and running // NIH: https://pubmed.ncbi.nlm.nih.gov /2782094/
Effect of the Innovative Running Shoes With the Special Midsole Structure on the Female Runners' Lower Limb Biomechanics // Frontiersin: https://www.frontiersin.org/ articles/10.3389/fbioe. 2022.866321/full
Walking and Pronation // OrthoInfo: https://orthoinfo.aaos.org /en/staying-healthy/walking-pronation-animation/
The Impact of Footwear on Posture, Gait and Balance // Scirp: https://www.scirp.org/ journal/paperinformation.aspx ?paperid=115399
The effect of shock absorbing sports surfaces in jumping // Researchgate: https://www.researchgate.net /publication/229596457_ The_effect_of_shock_absorbing _sports_surfaces_ in_jumping
Heel Strikes and Your Run // Healthline: https://www.healthline.com/ health/heel-strikes-and-your-run
3 Kinds of Exercise That Boost Heart Health // Hopkinsmedicine: https://www.hopkinsmedicine.org /health/wellness-and-prevention/3-kinds-of-exercise-that-boost-heart-health
The scientific basis for high-intensity interval training: optimising training programmes and maximising performance in highly trained endurance athletes // NIH: https://pubmed.ncbi.nlm.nih.gov/ 11772161/
With over 20 years in Olympic Weightlifting, our team does its best to provide the audience with ultimate support and meet the needs and requirements of advanced athletes and professional lifters, as well as people who strive to open new opportunities and develop their physical capabilities with us.
All products we select are primarily approved and tested by the Olympic Weightlifting Champion Oleksii Torokhtiy. Under his guidance, we provide honest and reasonable assessments of the products we review by checking their characteristics, packaging, design, comfort and durability features, and general product rating. We select products from only high-quality and trusted sports brands, thus vouching for their quality.
The product testing process is described in more detail here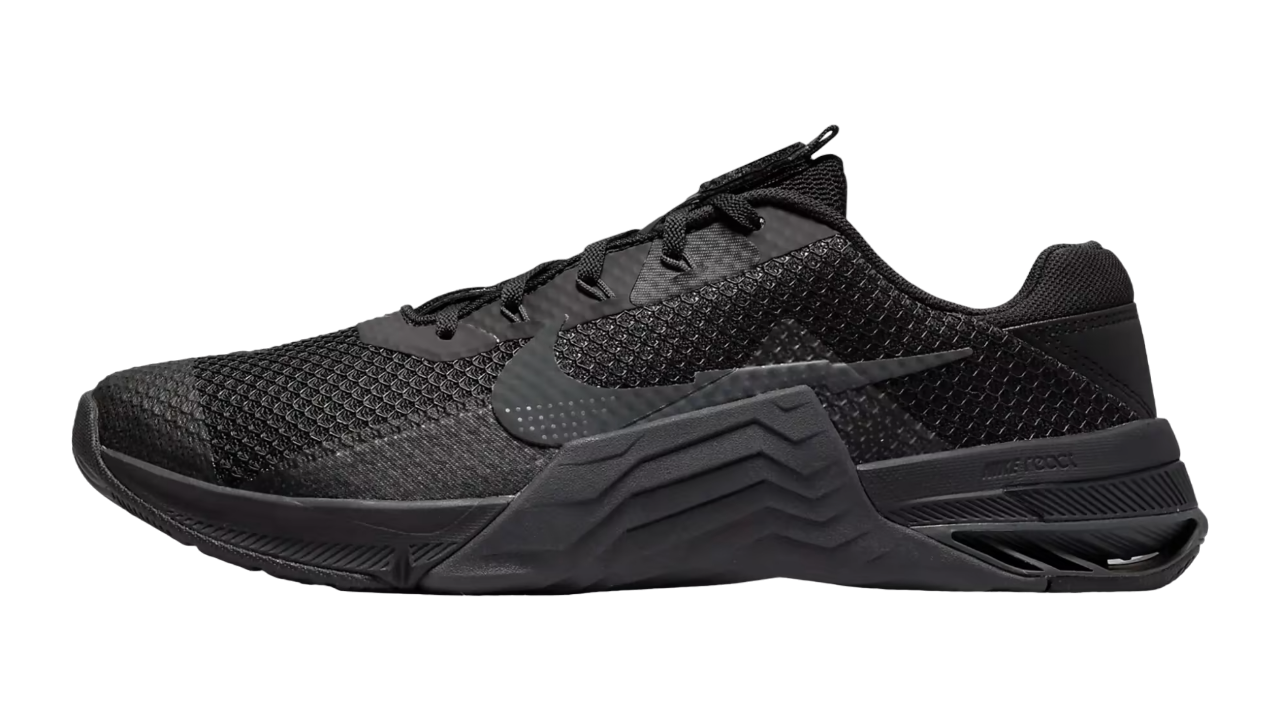 Coach, PRO Olympic Weightlifter
Experience: 26 years
Best Results: Snatch - 208 kg,
My name is Ihor and I have been a professional weightlifter since 1996. With over 20 years of competition experience, my resume includes European Champion in 2009 and the silver medalist at 2011's Senior World Championships – 105kg division.
I competed at the 2008, 2012 and 2016 Summer Olympics.
After hanging up my own competitive lifting shoes, I decided to share my huge background as a coach. I am currently coaching multiple athletes who are competing at national and international competitions.
Olympic Weightlifting Champion
Experience: 21 years
Best Results: Snatch – 200 kg,
My name is Oleksiy Torokhtiy. I am a professional athlete with 20 years of experience in Olympic weightlifting. I have won multiple European, and World titles and have taken part in two Olympic Games (Beijing 2008, London 2012).
After finishing my career, I have committed myself to coach, and as of 2022, I've hosted 200+ weightlifting seminars all over the globe. I'm the founder of an international sportswear and accessories brand, Warm Body Cold Mind (my motto), author, and creator of a series of training programs and eBooks.
If you have any questions/suggestions/any other inquiry, you can reach out to us via email - reviews@torokhtiy.com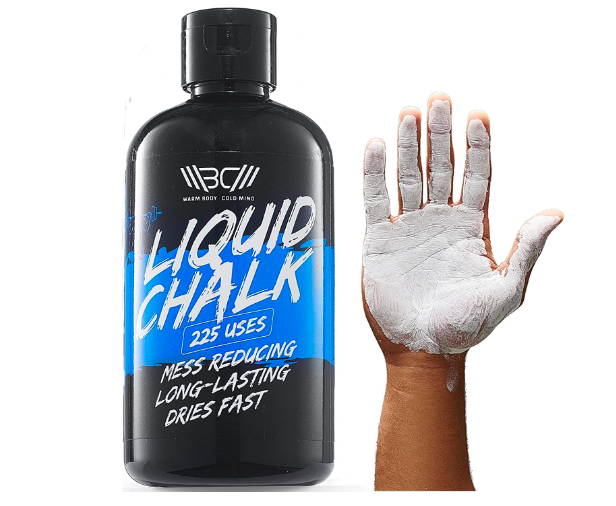 This article was written by our qualified author and proofread by expert with proven experience. When writing the article we use our expertise and data from open sources with strong reputation, scientific or medical based. The list of references is provided at the end of the article.
Our team of authors and experts includes professional athletes (Olympians, winners of European and World titles) PhD in Sport Science, certified coaches, sports nutritionists, CSCP, physiotherapists and other. Read more about the team here, and more about how we test here.