Welcome to our no-bull dive into Nobull training shoes. These sneakers have taken the world of cross-training by storm, but are they as good as the hype suggests? Spoiler alert: they are, and you'll see why.
In this definitive Nobull shoes review, we'll be examining their most popular models, including the original Nobull Trainer, Trainer+, Canvas, and Ripstop Runner. Let's take a close look at what they're made of, both literally and in action.
In a hurry and can't keep reading? How about you check out the Nobull Trainer.
This highly-versatile piece of footwear was developed to fulfill the need of cross-training athletes. Thanks to the use of innovative materials, thoughtful design features, and impeccable quality, the Trainer quickly became a favorite across all kinds of training facilities.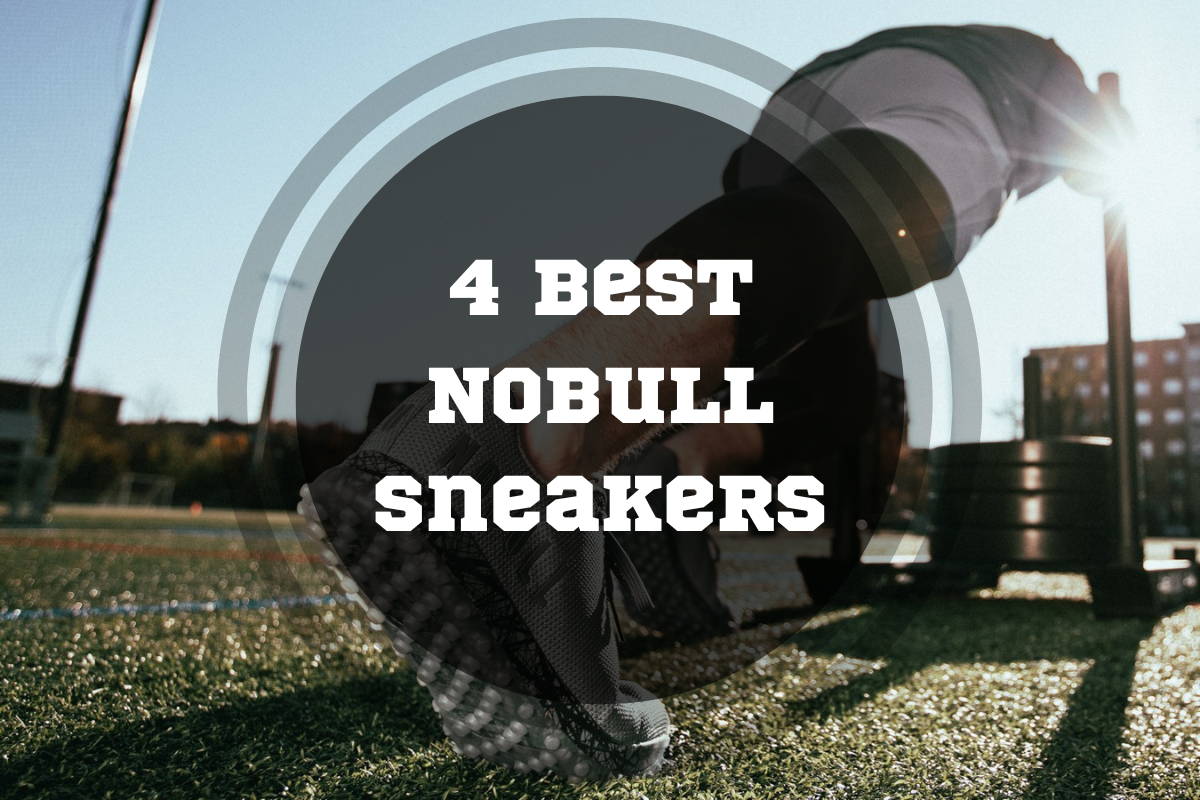 Top 4 Best Nobull Sneakers Reviewed
Our top pick for this Nobull trainers review is their original sneaker, simply called the "Trainer". This highly-versatile piece of footwear was developed to fulfill the need of cross-training athletes. Thanks to the use of innovative materials, thoughtful design features, and impeccable quality, the Trainer quickly became a favorite across all kinds of training facilities.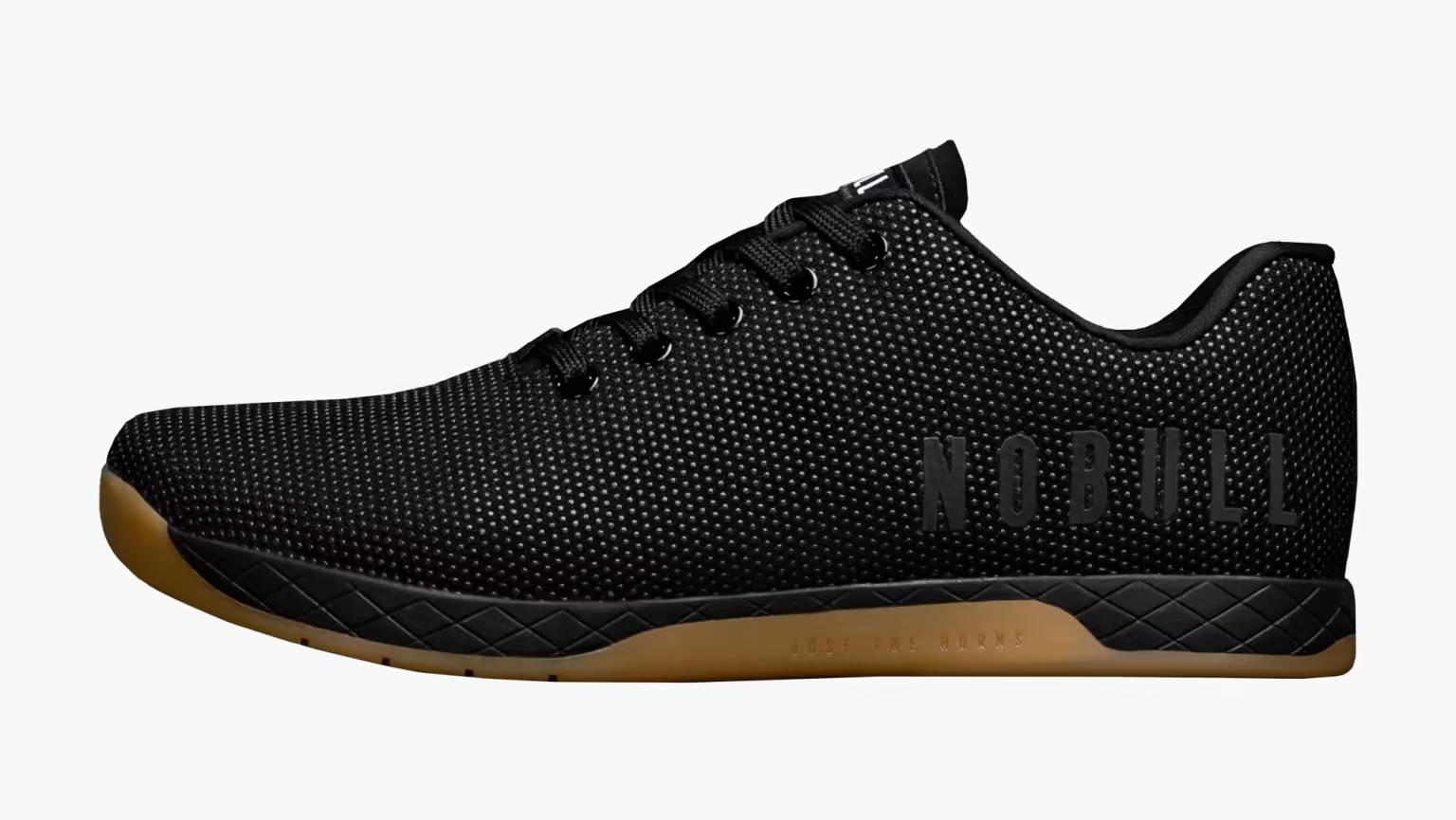 Sole material: Carbonized rubber
Upper material: SuperFabric®
Sizing: True to size
Weight: 11 OZ or 311.8g
The upper of this shoe is constructed from highly resistant SuperFabric®, which is practically indestructible by regular exercise wear and tear. The material is further treated with a durable water-repellent coating, providing resistance to moderate water exposure.
The shoe's flexible soles are made from carbonized rubber, offering a circular tread pattern on the bottom for multi-directional traction. Additionally, it features a slight outsole arch on top to enhance grip during rope climbing. It's also relatively low-stacked, keeping your feet close to the ground and making it well-suited for weighted exercises like lifting, though less optimal for intense running.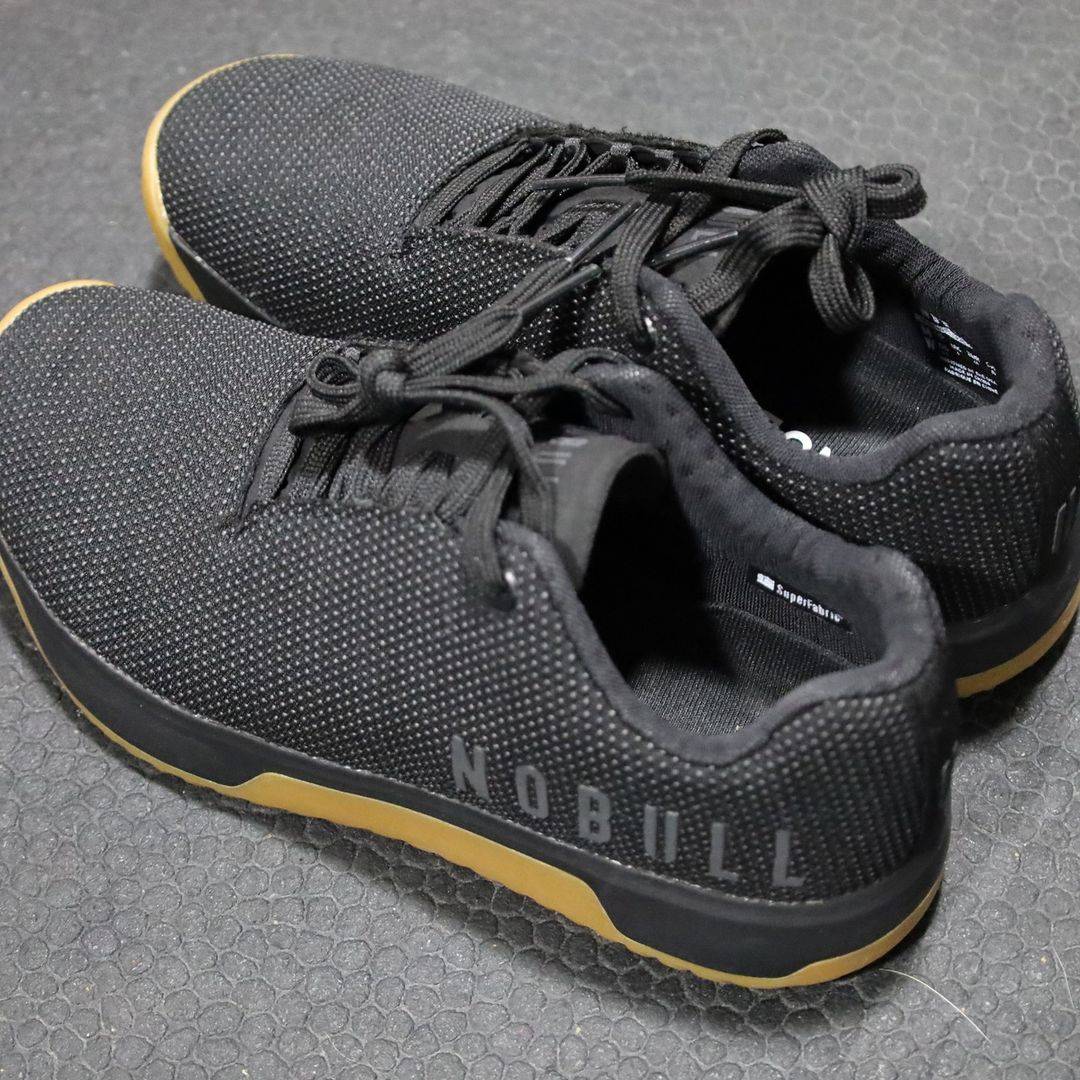 The shoe's tongue is crafted from suede, adapting comfortably to your forefoot, and incorporates breathable perforations for enhanced ventilation. On the back of the shoe, you'll find large reflective branding that ensures visibility in low-light conditions, making it safer for night workouts.
Our top pick for this Nobull trainers review is their original sneaker, simply called the "Trainer". This highly-versatile piece of footwear was developed to fulfill the need of cross-training athletes.
Made from highly-resistant, water-repellent SuperFabric®

Fairly inexpensive as far as premium trainers go

Grounded feel, good stability for weighted exercises

Good for a variety of fitness activities flat
The rubber can feel too flat and stiff for cardio exercises, especially running
The Trainer+, true to its name, represents an upgraded iteration of the original Trainer model. Introducing new features aimed at resolving common concerns encountered with its predecessor, the Trainer+, in many ways, surpasses its predecessor. However, it is worth noting that some elements that contributed to the excellence of the Trainer were not fully retained in the Trainer+. Therefore, the decision between the two ultimately boils down to personal preference, with the first and second choices easily interchangeable.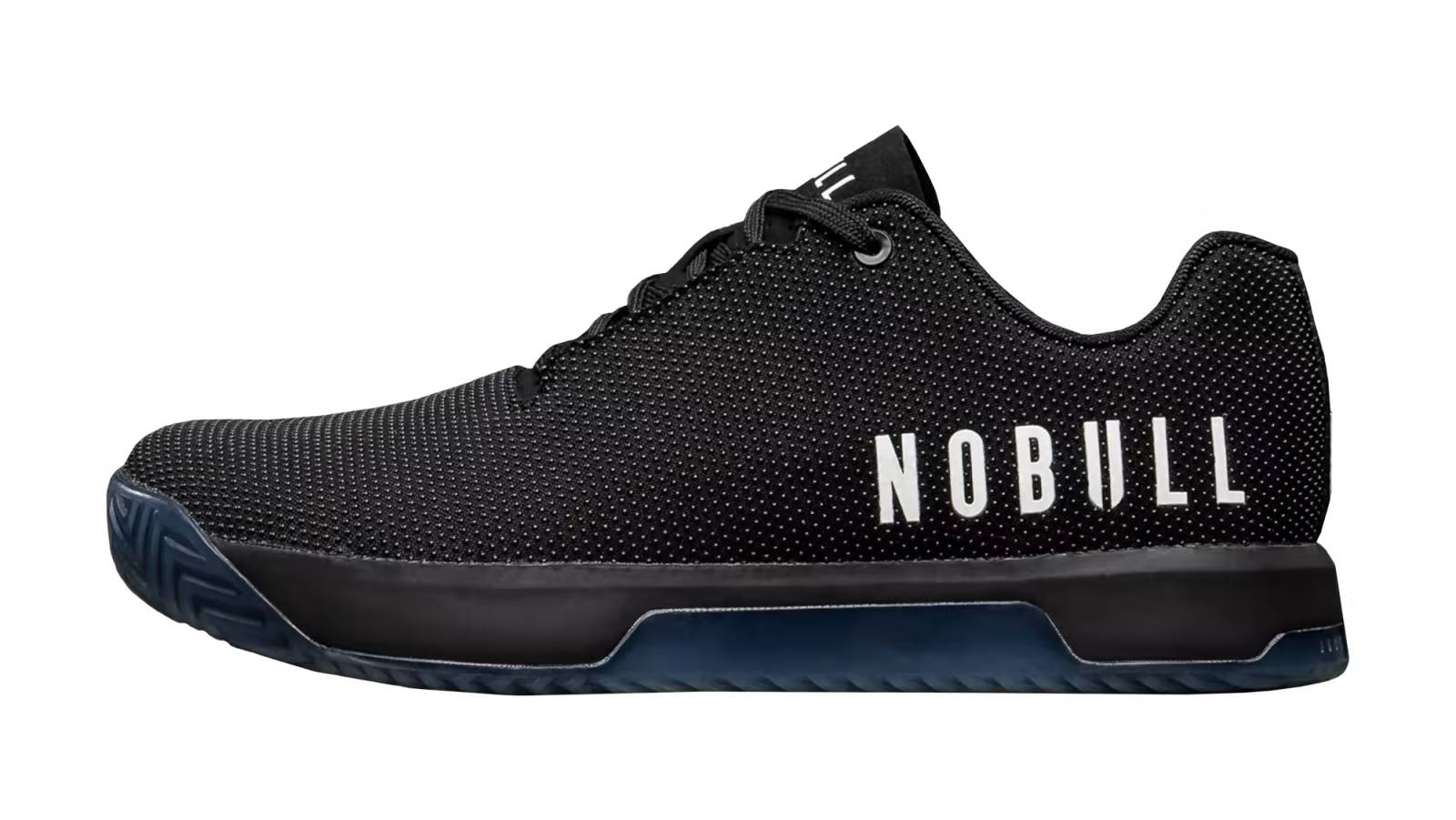 Sole material: Carbonized rubber, Phylon
Upper material: SuperFabric®
Sizing: True to size
Weight: 13.13 OZ or 372.23g
The Trainer+ features the same highly resistant and water-repellent SuperFabric® as its original counterpart, ensuring the same durability and longevity.
To enhance comfort and provide a secure fit, the Trainer+ incorporates extra padding in the heel, collar, and tongue. This padding prevents the foot from moving inside the shoe and minimizes the risk of slippage. Additionally, the lace eyelets are cleverly tucked beneath the SuperFabric®, enhancing stability and preventing wear and tear.
While the original Trainer may have felt a bit stiff, the Trainer+ addressed that. The soft EVA midsole and molded anatomical insole of the Plus version offers superior cushioning and shock absorption. This provides the wearer with a comfortable experience in dynamic movements, while the expanded outsole dimensions create a larger surface area, resulting in a more stable foundation to stand on. As a result, the Trainer+ seamlessly transitions between cardio workouts and weightlifting, making it an excellent all-encompassing shoe for cross-training.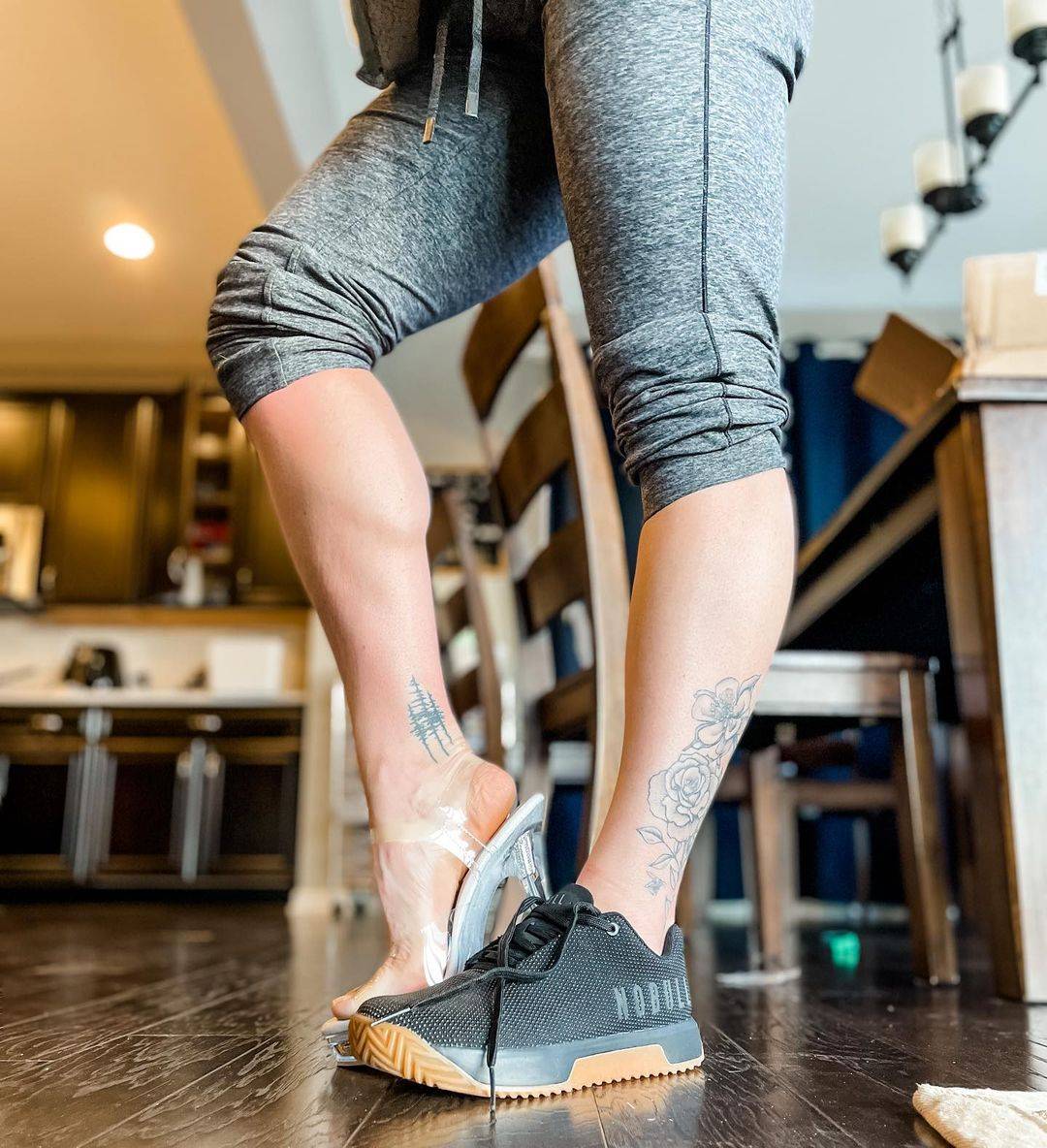 For exceptional traction during dynamic movements such as jumps and sprint bursts, the Trainer+ features a deep outsole herringbone pattern. Like with the Trainer, the pattern extends to the side of the sole, providing extra grip rope climbing activities.
However, it's important to note that compared to the Trainer, the Trainer+ has a noticeably taller and softer sole. While this offers increased cushioning, it may slightly compromise the sense of sturdiness and stability.
The Trainer+, true to its name, represents an upgraded iteration of the original Trainer model. Introducing new features aimed at resolving common concerns encountered with its predecessor, the Trainer+, in many ways, surpasses its predecessor.
Attractive design with lots of color variety

Padded heel, collar, and tongue

Laces are tucked away, preventing wear and tear
A bit tall, not as grounded as the Trainer, may affect lifting exercises
When the brand first entered the market, many people were asking: are Nobull shoes good for running? Despite many positives, the original Trainer series did not prove compatible with the best running sneakers from other brands.
However, Nobull did not ignore this fact and worked on a solution, resulting in the Ripstop Runner. With their new sneaker built from some of the latest construction materials and a moderate price point, the company quickly ran up to the competition once again.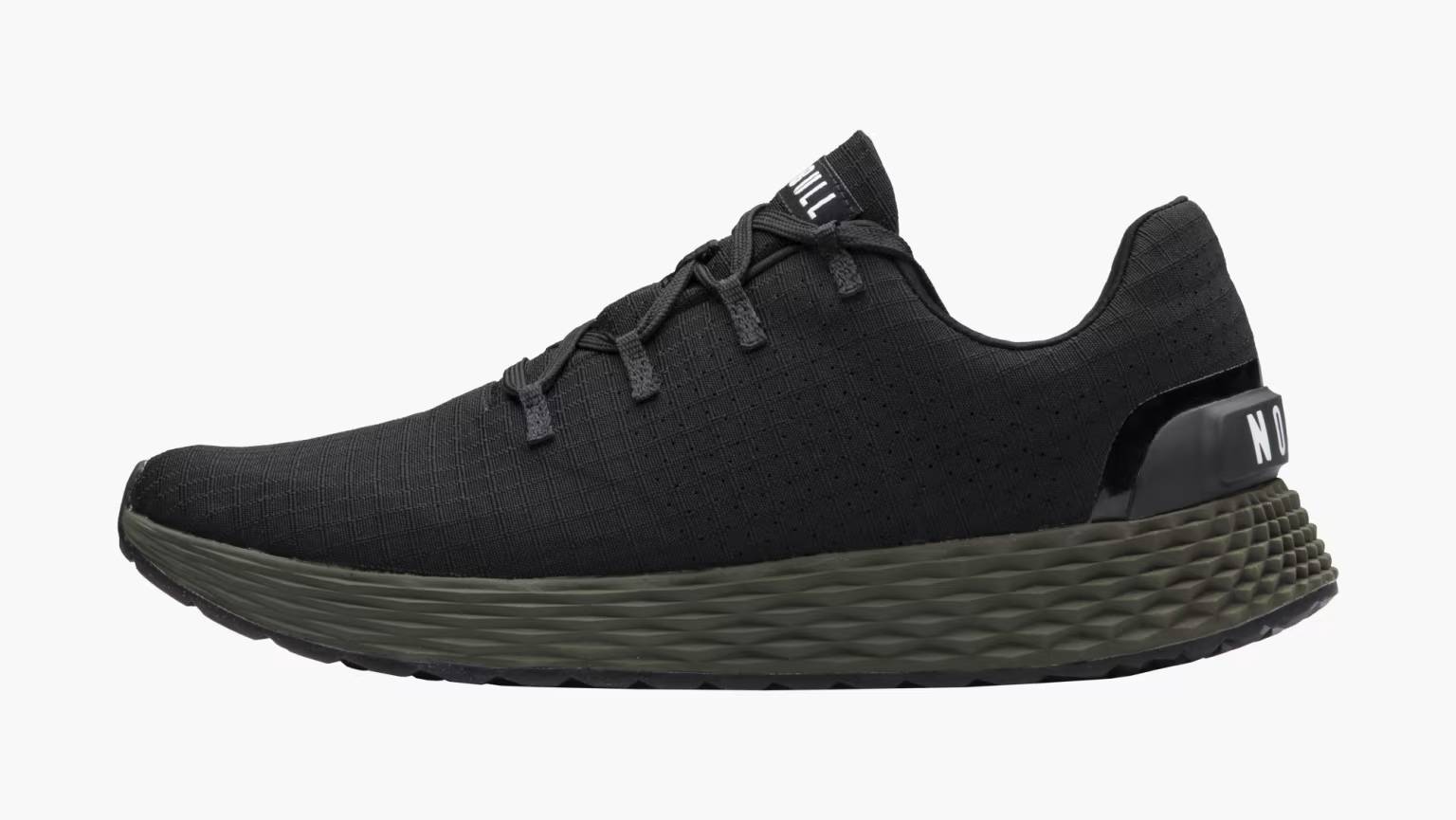 Sole material: Phylon foam
Upper material: Ripstop, Polyester
Sizing: True to size
Weight: 9.5 OZ or around 270g
These shoes are named for their utilization of Ripstop, a densely woven fabric that is resistant to typical wear and tear found in mesh uppers while remaining lightweight. The Ripstop in this shoe is woven through a polyester mesh, creating a strong structural frame and maintaining breathability with small perforations on the surface.
Another notable feature of the Ripstop Runner is the Phylon foam midsole. Unlike affordable running shoes that use regular foam cut from a single block, which can compress and lose elasticity over time, Phylon is made from many compressed EVA pellets. This results in a more flexible and lighter but also durable foam-like material. Thanks to Phylon, the Ripstop Runner retains its softness and resilience even after months of running.
The Nobull runners feature deep triangular-shaped lugs on the outsole, providing exceptional traction on various surfaces such as concrete, dirt, and treadmill tracks. The shoes have reflective lacing, making them easily visible in low-light conditions, perfect for nighttime runs. However, it's important to note that the lacing eyelets are made from fabric and stitched together, so caution must be taken to avoid tearing them.
These shoes are named for their utilization of Ripstop, a densely woven fabric that is resistant to typical wear and tear found in mesh uppers while remaining lightweight.
Innovative arching outsole
The eyelets are exposed and made of fabric, making them more susceptible to tearing

The curved and soft sole is less suitable for weightlifting and gym use outside of running
For our budget choice, we recommend the Nobull Canvas Trainer. In many ways, it's comparable to the previously mentioned shoes. For this review, we're specifically talking about the low-top version. However, it's worth noting that there is also a mid-top and high-top version available, which can provide better ankle support for those who require it or prefer that feeling.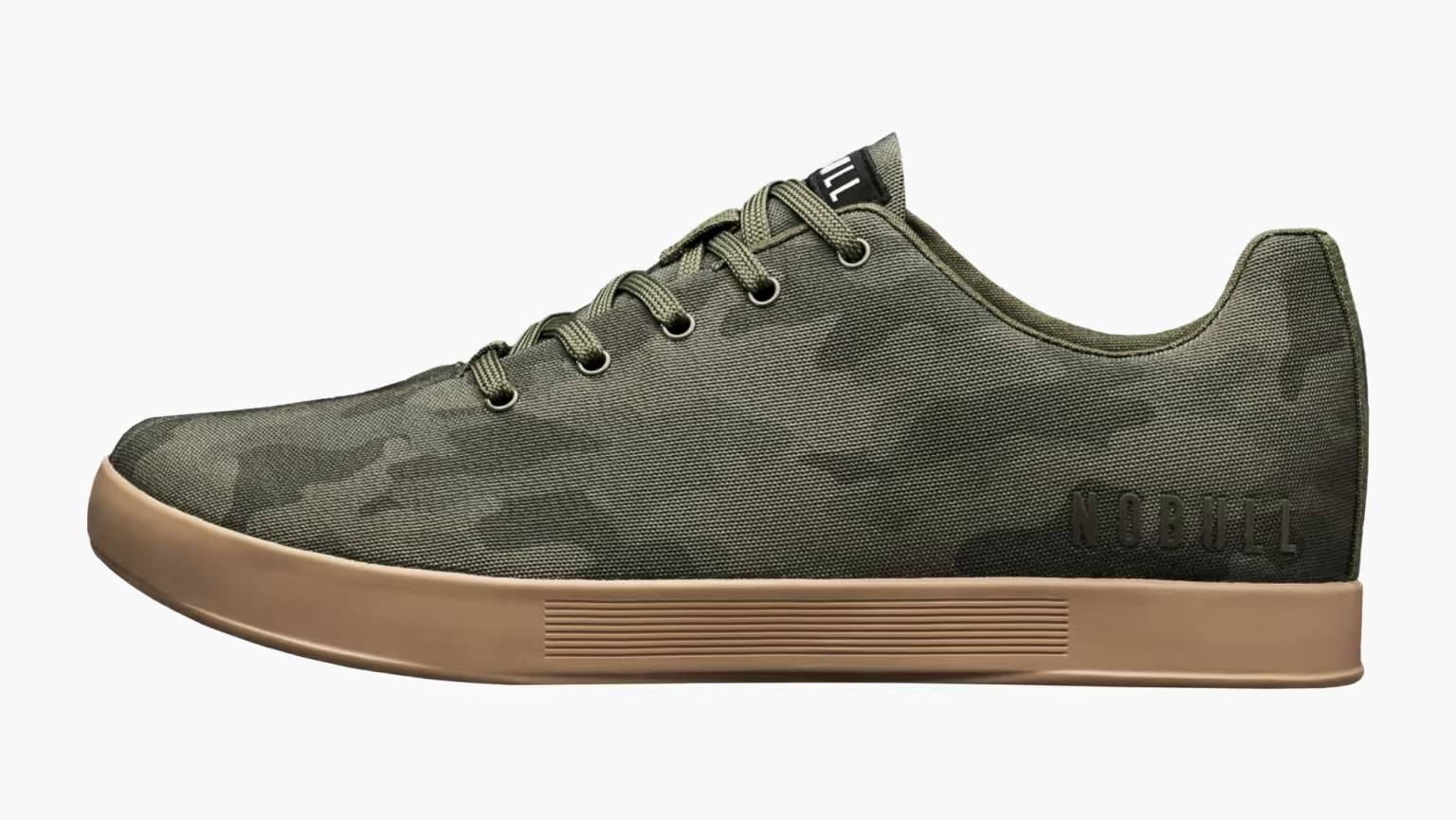 Sole material: Rubber, Phylon
Upper material: Canvas
Sizing: True to size
Weight: 10 OZ or 283.49g
As the name suggests, the Nobull Canvas Trainers are made using durable and minimalist canvas. The material is abrasion-resistant, flexible, and features lots of perforations for ample breathability. The sneakers have a rubber cup sole with an internal Phylon midsole and an anatomical sockliner for support and comfort. The outsole has a triangular lug pattern for excellent traction in all directions, including lateral and medial guards for added stability and a rope grip.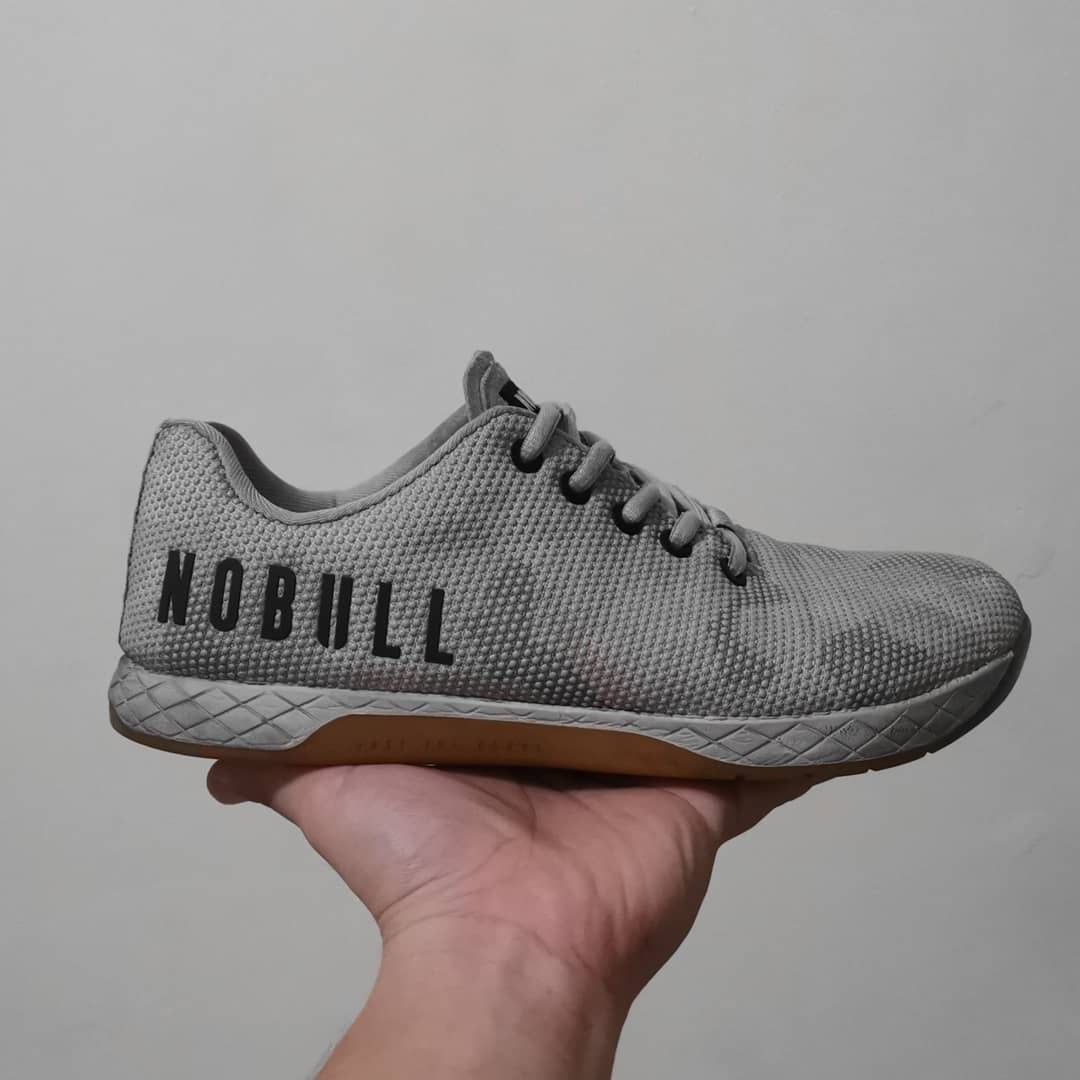 The sneakers are available in various colors and come with two pairs of exchangeable laces, for added customization. With their notable style and comfort, many who've tried them also consider them a great choice for your go-to casual everyday shoes.
As the name suggests, the Nobull Canvas Trainers are made using durable and minimalist canvas. The material is abrasion-resistant, flexible, and features lots of perforations for ample breathability.
Highly breathable material

Available in high-top, mid-top, and low-top versions

The triangular tread pattern provides multi-directional traction

Excellent for exercises requiring flat shoes, such as squats or deadlifts

Can be worn as a casual everyday sneaker
Canvas shoes can be torn more easily during vigorous exercise
Nobull Company – Overview
Nobull is a sports apparel company based in Boston, MA. The company was founded in 2015 by Marcus Wilson and Michael Schaeffer, who previously served at Reebok as the "Head Of Brand Strategy" and "Global Creative Direction" respectively.
Both men were into cross-training but found that none of their shoes could withstand an entire "Workout Of The Day" (WOD) without issues. Consequently, they took matters into their own hands and started Nobull. Initially focusing on training shoes, their portfolio now includes accessories such as backpacks, duffles, caps, and more recently, sports clothing.
Thanks to the founders' extensive experience, the brand launched with a well-defined marketing identity and a clear target audience for each shoe release. In other words, they only created products that they knew athletes wanted and let the shoes advertise themselves, rather than investing in heavy marketing.
This "no-bull" approach earned Nobull training shoes the trust of amateurs and professionals alike resulting in rapid growth. In less than a decade, they evolved from a niche online brand to opening their first retail store in 2018 and went on to sponsor numerous athletes and events. Current partnerships include none other than the NFL (through their Scouting Combine program), the PGA Tour.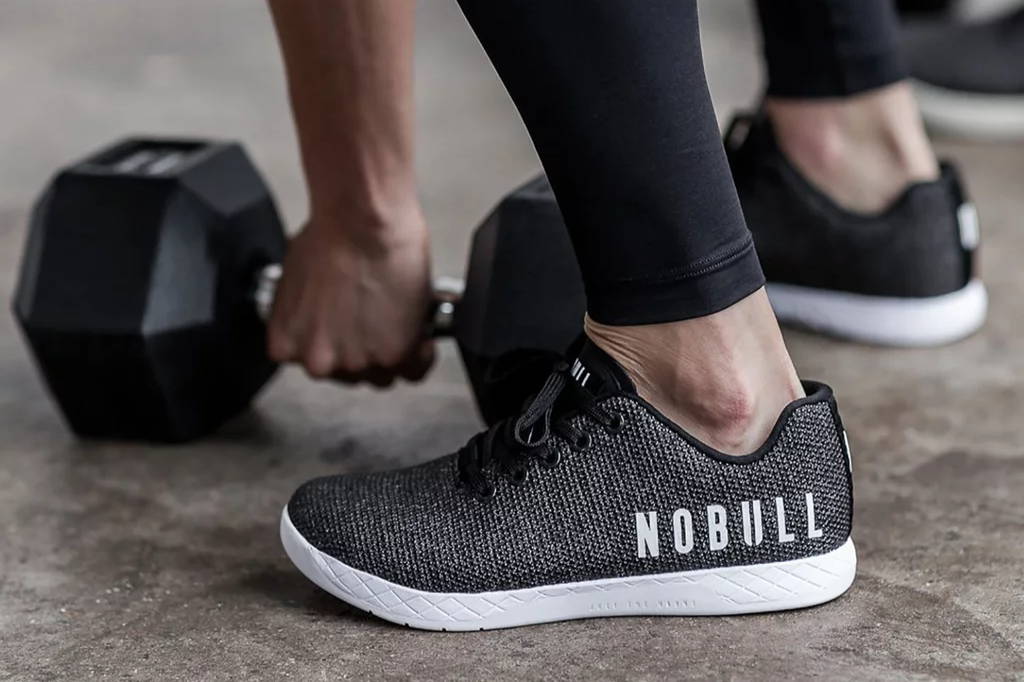 Benefits Of Wearing Nobull Sneakers
As you've seen, Nobul has an extensive catalog of athletic shoes, from all-around trainers to sport-specific picks. But are Nobull shoes good? Absolutely, and here are just some of the reasons why:
Performance-wise, one of the most attractive characteristics of the Nobull sneakers is their stability. Designed with cross-training in mind, the shoes have to perform equally well in weightlifting, dynamic movements, functional exercises, etc., which is a difficult task for a single pair of footwear.
For example, their most well-rounded and multi-purpose shoes - the Nobull Trainer and Nobull Trainer+ - achieve stability through their wide and almost flat sole that helps your foot stay parallel to the ground. This type of sole is utilized heavily in weightlifting shoes for its ability to reduce unnecessary trunk lean and keep you standing upright. Additionally, firmly planted feet help generate more force through your legs, adding explosive power to dynamic movements such as jumps.
But are Nobull shoes good for wide feet? Unfortunately, it has to be said that these shoes are rather slim and somewhat restrictive due to the dense material. Wider-foot individuals may have to consider sizing up.
The upper construction also significantly contributes to the Nobull shoe's overall stability. Overall, they have a snug and secure fit, thanks to a dense single-piece material mesh that wraps tightly around the foot and reinforced heel and ankle counters that prevent them from sliding off during lateral or multidirectional motions.
Nobull sneaker soles must provide ample durability, traction, and stability to fit the variety of exercises they're used for. We've already touched on how the wide and flat base provides a winder and more stable base to stand on, now let's talk about other characteristics.
The foam inside Nobull shoe midsoles provides ample cushioning and responsiveness for plyometric and dynamic exercises while remaining dense enough to take on excess weight from lifting exercises. Moreover, the outsole features a carefully chosen multi-directional tread pattern. All-in-one shoes like the classic Trainer have a more neutral pattern that fits a variety of indoor surfaces, while specialized shoes like the Ripstop Runners have dynamic patterns that adapt well both indoors and outdoors.
Although flat soles with minimal heel-to-toe drops are noticeably less comfortable than those found on typical curved running shoes, some studies suggest they, among other things, reduce internal knee rotation. These findings suggest running in a flat shoe, such as the Trainer or Trainer+, can strengthen the knee joint and reduce the risk of iliotibial band syndrome (ITBS).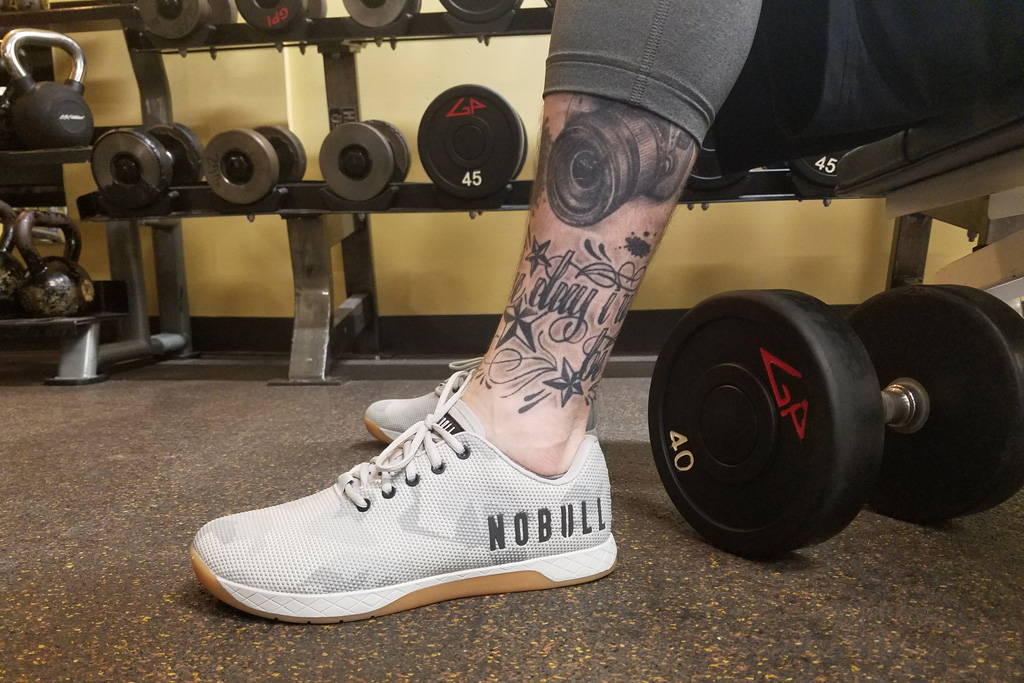 One of the biggest surprises when putting on Nobull shoes is feeling how light they are. Typically, cross-training shoes have to choose between being light and durable. Athletes often find that more weightlifting-oriented trainers weigh them down too much during dynamic movements, causing their feet to hurt. Meanwhile, lighter options like running shoes tear and break too easily under vigorous exercises, causing inconvenience at best and injury at worst.
On the other hand, Nobull shoes have achieved a good balance between lightness and durability through the use of cutting-edge materials and a meticulous design approach that eliminates excess and focuses on the essentials.
But are Nobull shoes good for walking? Yes and no, it depends on the model. If you walk long miles, you may find them a bit too stiff, apart from the Ripstop Runners. Walking too long in minimalist shoes has been shown to carry an increased chance of foot stiffness and flat foot.
One of the reasons why people trust Nobull sneakers is the brand's emphasis on functionality rather than aesthetics. The sneakers feature a clean and mostly monochromatic design with darker colors, making normal wear and tear and light dirt less noticeable. Even their colorful and patterned options tend to be focused down and low-key.
Notably, the upper of Nobull sneakers is often crafted from a single piece of fabric, resulting in a streamlined silhouette with minimal overlays and a straightforward color palette. This design focus is not only visually appealing but also offers practical benefits. With fewer patches of material connecting, there's less of a chance of breaking and tearing, resulting in a more durable shoe. This not only appeals to athletes who prefer a more understated aesthetic but also contributes to the shoes' lightweight and flexible nature
While they might be more eye-catching at first, sneakers with an abundance of non-functional style elements, such as big logos and flashy colors, tend to lose shape and fade over time. Meanwhile, Nobull shoes look as good as new even well into their lifecycle. Furthermore, from personal experience and other Nobull reviews, the shoes still get attention and compliments.
The upper construction of Nobull's two essential models, the Trainer and Trainer+, is made from SuperFabric®. This "super" material is manufactured by Higher Dimension Materials Inc.
SuperFabric® is highly durable and flexible, composed of a common base fabric like nylon overlaid with tiny guard plates that provide exceptional protection. It's becoming more common in places where users require maximum protection with high mobility, including motorcycle gear, military and first responder equipment, and industrial zones.
This otherwise lightweight mesh is remarkably resistant to wear and tear, making it ideal for intense cross-training activities. It's practically impossible to cut, tear, or split open. Additionally, the material possesses excellent waterproofing properties.
So, are Nobull shoes waterproof? Some are and some aren't. Certain models are specifically labeled as fully waterproof. That said, models that feature the SuperFabric® upper have outstanding water-repelling capabilities. Training in the rain will be a non-issue in them, and the shoes can take repeated dips into shallow bodies of water without getting soaked.
Factors to Consider When Choosing Nobull Sneakers
Not all shoes are a "one size fits all", so to speak. While the Trainer and Trainer+ are made to be the most well-rounded, Nobull also offers workout/sport-specific choices. It's important to choose the right type of shoe for your needs before you make a purchase. Here are some factors to take into account:
1. Fit and Size: Finding the Perfect Match
Nobull shoes are overwhelmingly made unisex. But are Nobull shoes comfortable for both sexes? The brand marks them in U.S. men's and women's sizes, as well as EU and UK, so you shouldn't have trouble finding a pair that fits and feels great. Since they're made true to size, you also don't have to ask: how do Nobull shoes fit?
2. Material Quality: Durability and Longevity
We've talked extensively about the innovative materials used in Nobull shoes. The brand is meticulous in selecting materials that align with each shoe's intended purpose. All pairs are very hard to break and will last a long time, assuming proper use.
That said, it's worth emphasizing that choosing the appropriate shoe type for your workout is crucial for its overall lifespan. There are clear differences between the Nobull lifting shoes and the more cardio-oriented models. For instance, while the Ripstop Runners may exhibit durability and longevity comparable to top-tier running shoes, they will inevitably fall short if utilized for exercises outside their intended purpose, such as weightlifting.
3. Performance Features: Support, Stability and Flexibility
The ingenuity behind the single-piece upper construction in all Nobull shoes ensures a high level of flexibility without compromising durability, promoting unrestricted foot positions. Additionally, the materials chosen for these shoes offer excellent breathability and moisture resistance.
Every pair of Nobull shoes incorporates a cushioning foam midsole, with the thickness varying based on the shoe's intended purpose. They also have anatomical sock liners inside that adapt to various foot shapes, enhancing comfort and fit. Furthermore, the sole typically sits flat on the ground with a minimal heel-to-toe drop, facilitating explosive power and preventing energy dispersion necessary for certain exercises underneath your feet.
Moreover, certain Nobull models boast unique features tailored to specific sports. For example, reflective elements on certain shoes enhance visibility in low-light conditions, while dynamic lug patterns on the sole ensure exceptional grip on various surfaces.
4. Style Preferences: Matching Your Personal Taste
Nobull offers a shoe design for everybody. While they maintain a mostly monochromatic style, the shoes are far from bland. You can choose from a variety of options, including low-key darker colors or ones with a little more pop, along with patterns like the popular camo or digital designs. In total, there are a hundred different choices available, allowing you to find the perfect match that complements your personality.
5. Price and Value: Balancing Quality and Affordability
The value for money offered by Nobull sneakers is quite high. It is impressive that a relatively new and niche brand can compete with pricing with industry giants like Nike and Adidas. Some of this is, of course, attributed to outsourced production overseas, where materials are easier to source and labor costs are lower.
So, where are Nobull shoes made? According to the information on the box, the shoes are designed in the U.S.A. but are, in fact, made in China. While this choice may be viewed as controversial in the modern 21st century, the reality is that many brands still produce their goods there. Whether this will change in the future remains to be seen, but thus far, it has not dented the quality of Nobull sneakers.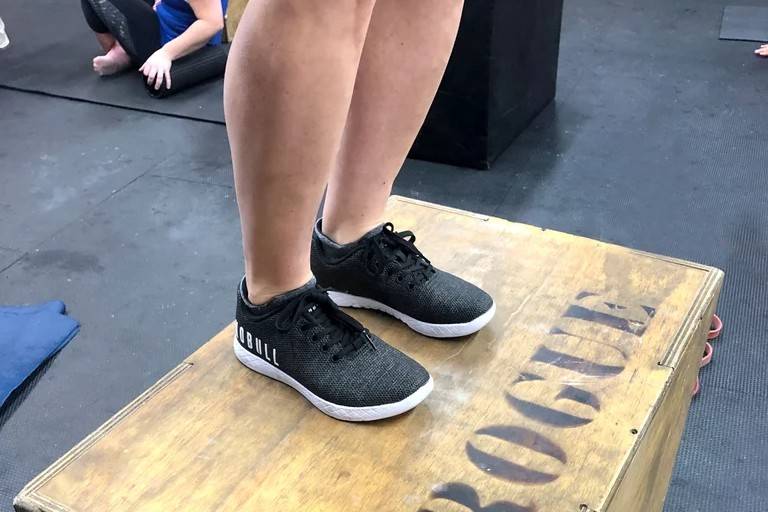 What Is So Good About Nobull Shoes?
Nobull shoes have gained a strong reputation for being purpose-built above all else. In particular, the Trainer and Trainer+ models offer remarkable versatility and strike a great balance between comfort and performance. As a result, athletes are transitioning to Nobull of their own accord and recommending them to others, contributing to the company's organic and sustainable growth.
In addition, the brand actively seeks to be an industry leader in the athletic footwear market by employing modern materials like SuperFabric®, Ripstop, and Phylon. These choices enhance the sneakers' performance without driving the price above industry standard.
Why Is Nobull So Expensive?
Nobull has positioned itself as a premium footwear brand due to impressive designs and the use of quality materials. Their cost may appear slightly higher at first glance, but globally speaking their price range is fairly moderate and the value for money is top-tier.
Is Nobull Owned By Reebok?
No, the founders of Nobull previously worked at Reebok, but have since moved on to make their own brand.
That concludes our best Nobull shoes review. Our team has fully enjoyed their experience with them. Overall, we found the classic Nobull Trainer to be the most well-rounded choice for mixed workouts. However, make sure to check out their other options as they may fit more with your preferred exercises and style.
It's easy to recommend Nobull shoes for cross-training. Thanks to a combination of quality materials and innovative design, they proved light and flexible enough for dynamic workouts, while also being stable and durable.
We'd also like to know your thoughts. Do you divide your workouts by type or do you prefer cross-training? Also, have you tried Nobull shoes before or if not which of these do you plan on getting?
Leave a comment letting us know and remember to follow our social media pages for more valuable fitness content.
SuperFabric // Wikipedia: https://en.wikipedia.org/wiki/SuperFabric
Ripstop // Wikipedia:

https://en.wikipedia.org/wiki/Ripstop

WOD // wodwell: https://wodwell.com/wods/?sort=newest
NFL // nobullproject: https://www.nobullproject.com/pages/nfl
PGA TOUR // nobullproject: https://www.nobullproject.com/pages/pga-tour
Kinematic Changes Using Weightlifting Shoes on Barbell Back Squat // LWW: https://journals.lww.com/nsca-jscr/Fulltext/2012/01000/Kinematic_Changes_Using_Weightlifting_Shoes_on.4.aspx
The foot core system: A new paradigm for understanding intrinsic foot muscle function // ResearchGate: https://www.researchgate.net/publication/261035124
Effect of Flat Running Shoes on Hip Kinematics in Male Recreational Runners // NCBI: https://pubmed.ncbi.nlm.nih.gov/36554352/
Iliotibial Band Syndrome // ClevelandClinic: https://my.clevelandclinic.org/health/diseases/21967-iliotibial-band-syndrome
Foot strength and stiffness are related to footwear use in a comparison of minimally- vs. conventionally-shod populations // NCBI: https://www.ncbi.nlm.nih.gov/pmc/articles/PMC5829167/
Higher Dimension Materials Inc // Bloomberg: https://www.bloomberg.com/profile/company/0253709D:US
With over 20 years in Olympic Weightlifting, our team does its best to provide the audience with ultimate support and meet the needs and requirements of advanced athletes and professional lifters, as well as people who strive to open new opportunities and develop their physical capabilities with us.
All products we select are primarily approved and tested by the Olympic Weightlifting Champion Oleksii Torokhtiy. Under his guidance, we provide honest and reasonable assessments of the products we review by checking their characteristics, packaging, design, comfort and durability features, and general product rating. We select products from only high-quality and trusted sports brands, thus vouching for their quality.
The product testing process is described in more detail here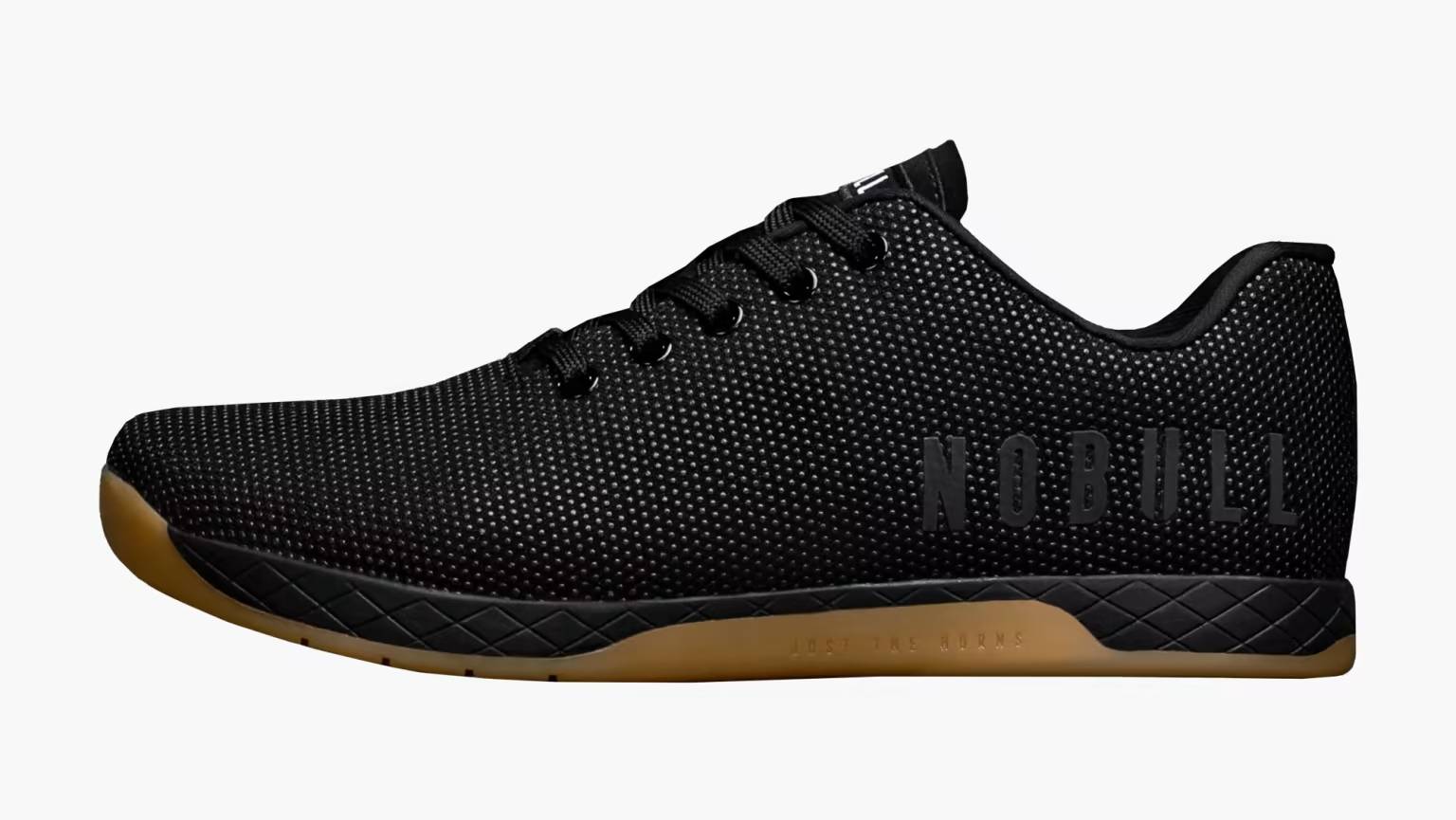 Coach, PRO Olympic Weightlifter
Experience: 26 years
Best Results: Snatch - 208 kg,
My name is Ihor and I have been a professional weightlifter since 1996. With over 20 years of competition experience, my resume includes European Champion in 2009 and the silver medalist at 2011's Senior World Championships – 105kg division.
I competed at the 2008, 2012 and 2016 Summer Olympics.
After hanging up my own competitive lifting shoes, I decided to share my huge background as a coach. I am currently coaching multiple athletes who are competing at national and international competitions.
Olympic Weightlifting Champion
Experience: 21 years
Best Results: Snatch – 200 kg,
My name is Oleksiy Torokhtiy. I am a professional athlete with 20 years of experience in Olympic weightlifting. I have won multiple European, and World titles and have taken part in two Olympic Games (Beijing 2008, London 2012).
After finishing my career, I have committed myself to coach, and as of 2022, I've hosted 200+ weightlifting seminars all over the globe. I'm the founder of an international sportswear and accessories brand, Warm Body Cold Mind (my motto), author, and creator of a series of training programs and eBooks.
If you have any questions/suggestions/any other inquiry, you can reach out to us via email - reviews@torokhtiy.com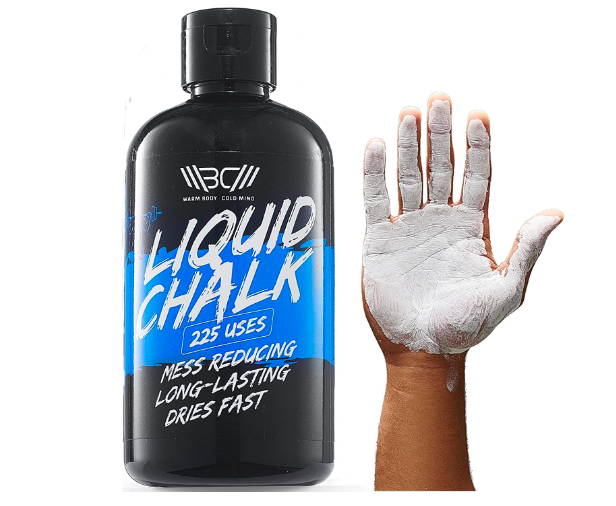 This article was written by our qualified author and proofread by expert with proven experience. When writing the article we use our expertise and data from open sources with strong reputation, scientific or medical based. The list of references is provided at the end of the article.
Our team of authors and experts includes professional athletes (Olympians, winners of European and World titles) PhD in Sport Science, certified coaches, sports nutritionists, CSCP, physiotherapists and other. Read more about the team here, and more about how we test here.